Mass in A flat major (Messe in As)

Messe in As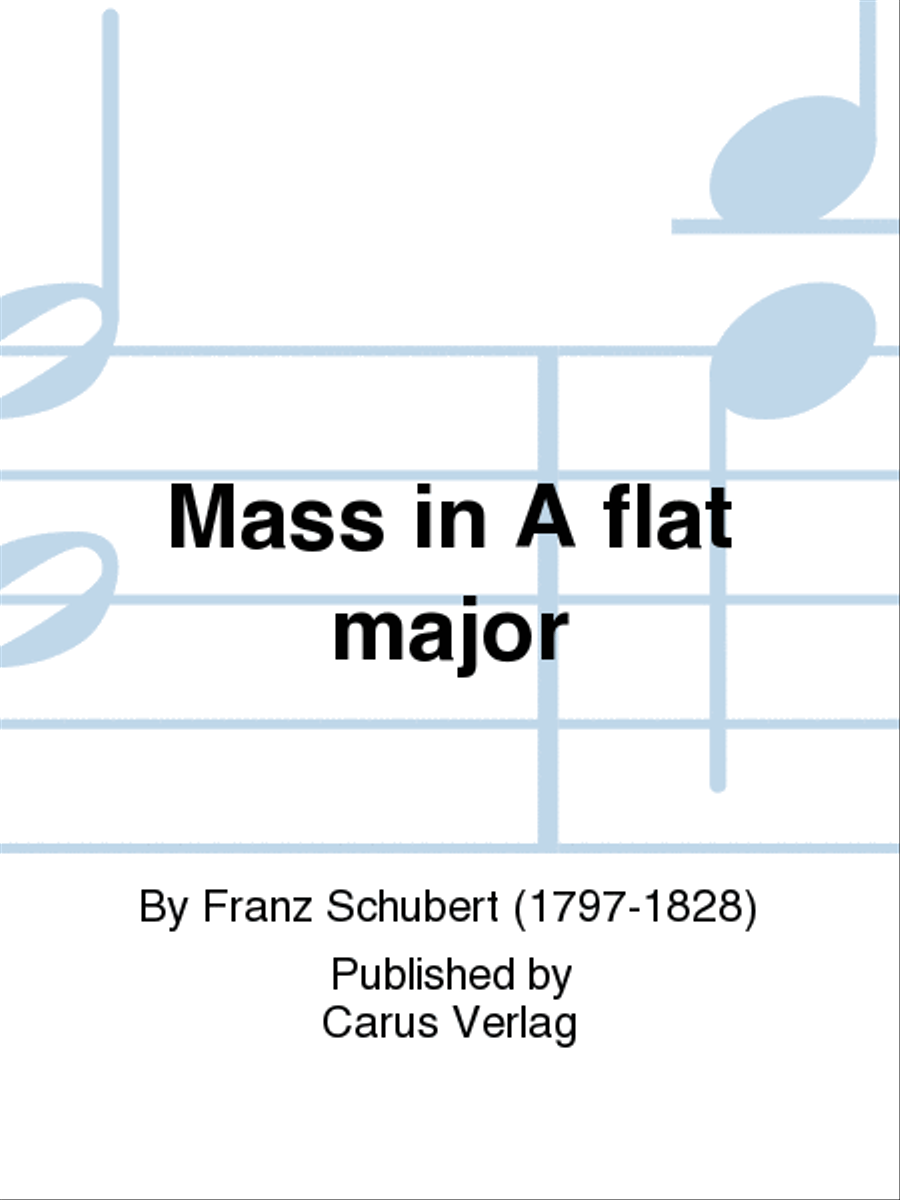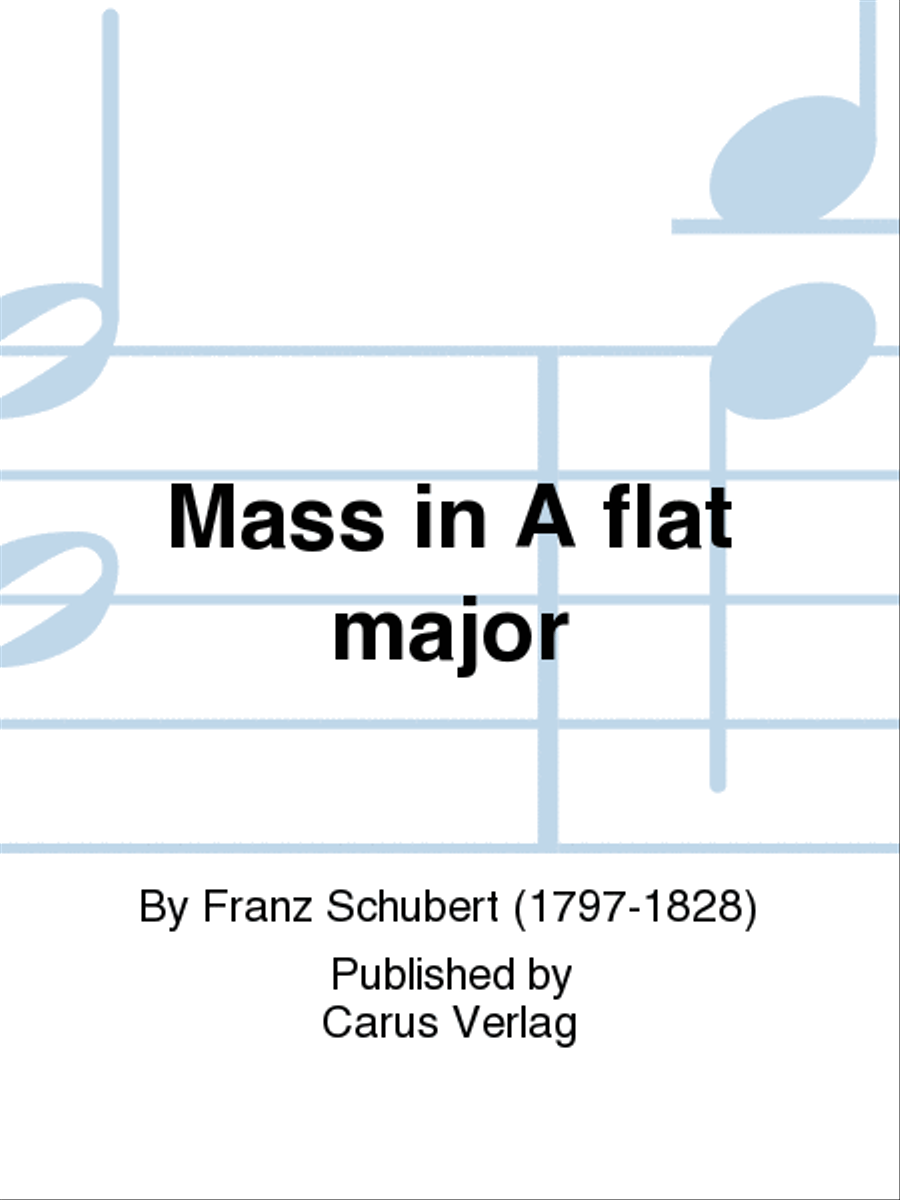 Mass in A flat major (Messe in As)

Messe in As
Available
Ready to ship in 2 to 3 weeks
Taxes/VAT calculated at checkout.
Detailed Description
Orchestra SATB vocal soli, SATB choir, flute, 2 oboes, 2 clarinets, 2 bassoons, 2 horns, 2 trumpets, 3 trombones, timpani, 2 violins, viola, cello, contrabass, organ - Grade 3
SKU: CA.4065909
Messe in As
. Composed by Franz Schubert. Edited by Michael Heinemann. This edition: urtext. 1x 40.659/21 flute, 1x 40.659/22 oboe 1, 1x 40.659/23 oboe 2, 1x 40.659/24 clarinet 1, 1x 40.659/25 clarinet 2, 1x 40.659/26 bassoon 1, 1x 40.659/27 bassoon 2, 1x 40.659/31 horn 1, 1x 40.659/32 horn 2, 1x 40.659/33 trumpet 1, 1x 40.659/34 trumpet 2, 1x 40. Stuttgart Urtext Edition: Schubert. Messe In As Rev.2000. Innovative practice aids, Sacred vocal music, Masses, Latin. Set of Orchestra Parts. D 678. 144 pages. Duration 50 minutes. Carus Verlag #CV 40.659/09. Published by Carus Verlag (CA.4065909).
ISBN 9790007085445. Key: A flat major. Language: Latin.
Franz Schubert's Mass in A-flat major: A work that time and again occupied the composer anew, with which he, in his words, strived towards the "highest in art" - and perhaps only wished to receive a court appointment in Vienna. His efforts to present a new, individual mass led, at any rate, to unconventional solutions (and an unusual key), a renunciation of plain acclamation, a reduction of pathos in favor of an exceptionally elaborate composition, particularly the first part - a brilliant missa solemnis for the ceremonious organization of the court church service and, at the same time, the public presentation of an ambitious composer's artistic competence. Score and parts available separately - see item CA.4065900.