Freiburger Orgelbuch: Stammteil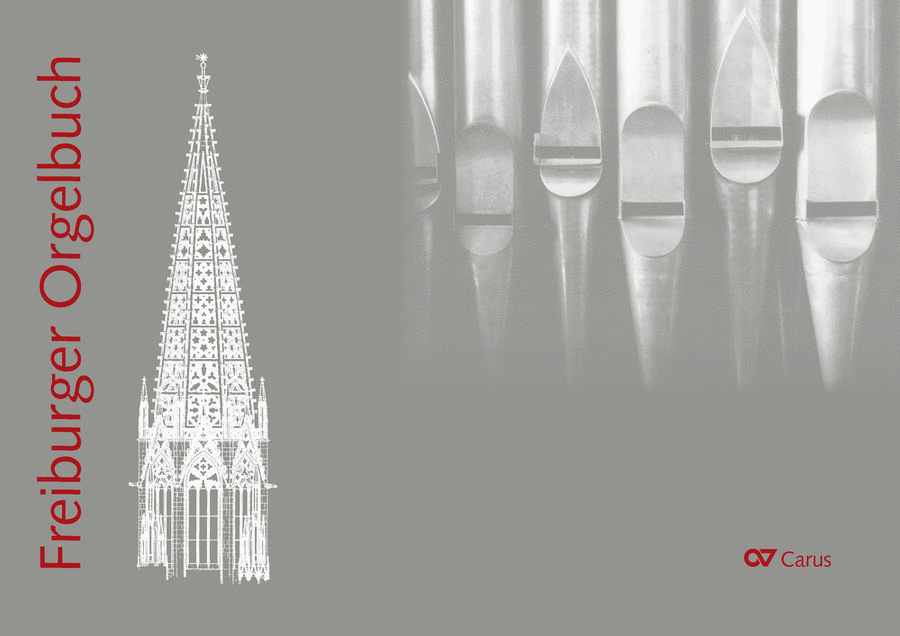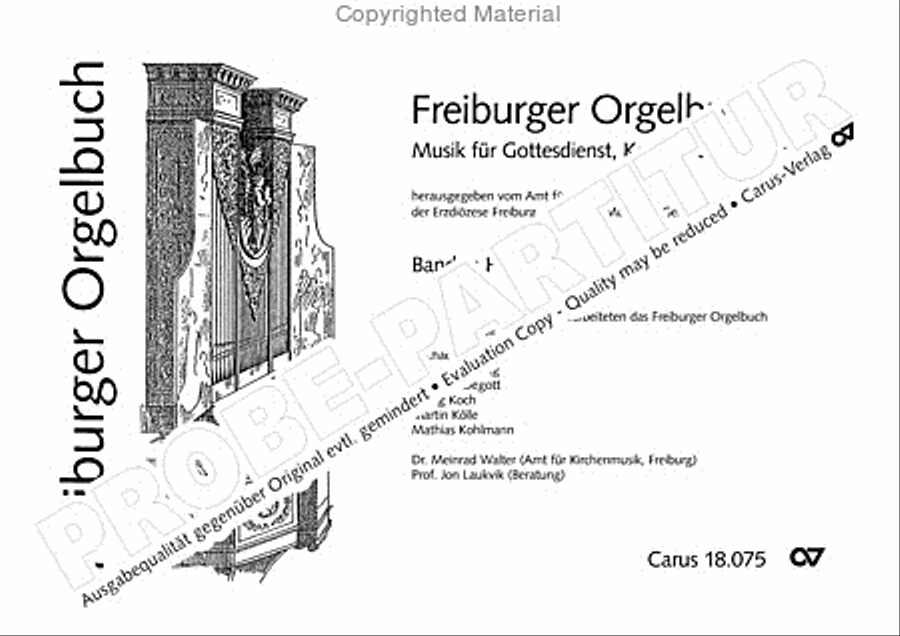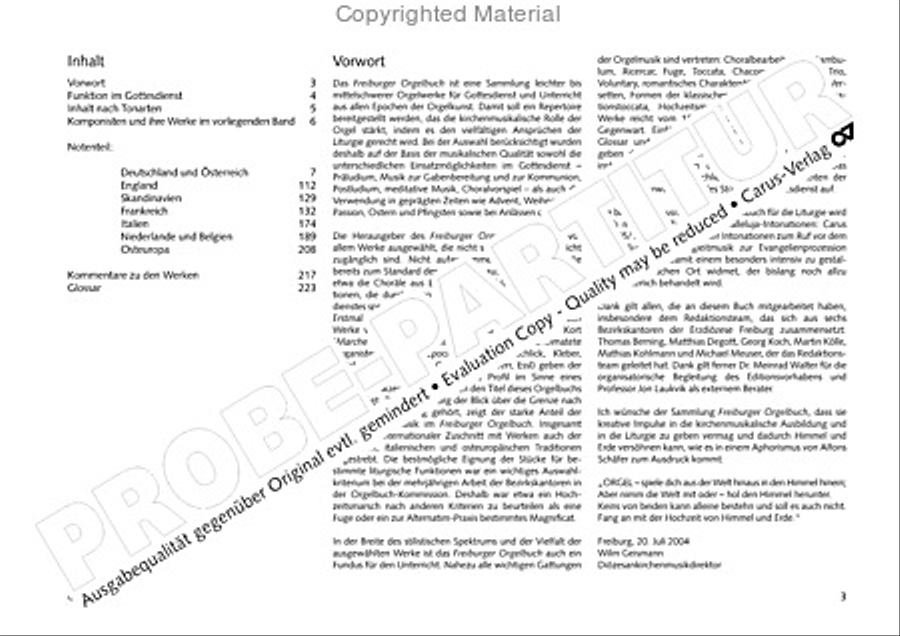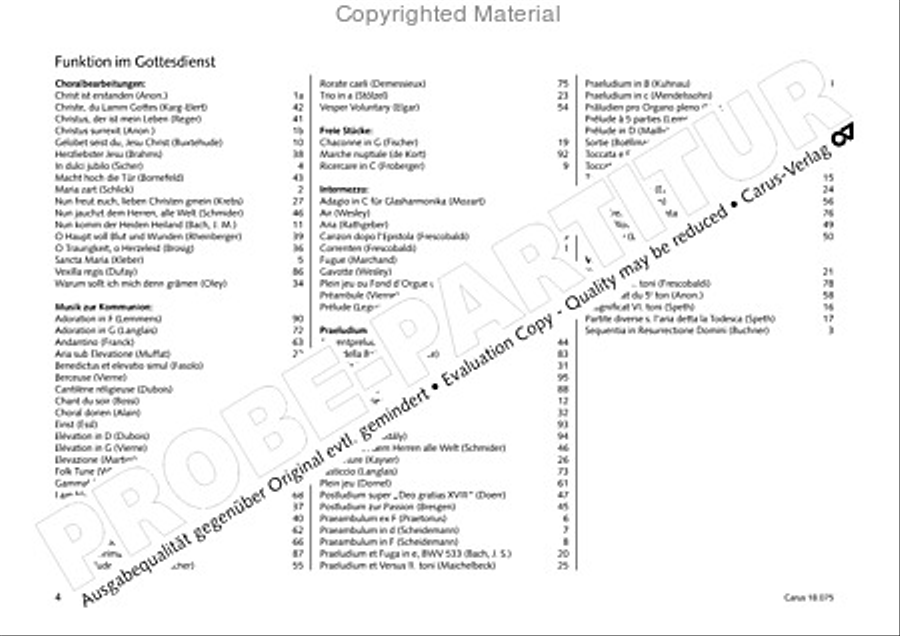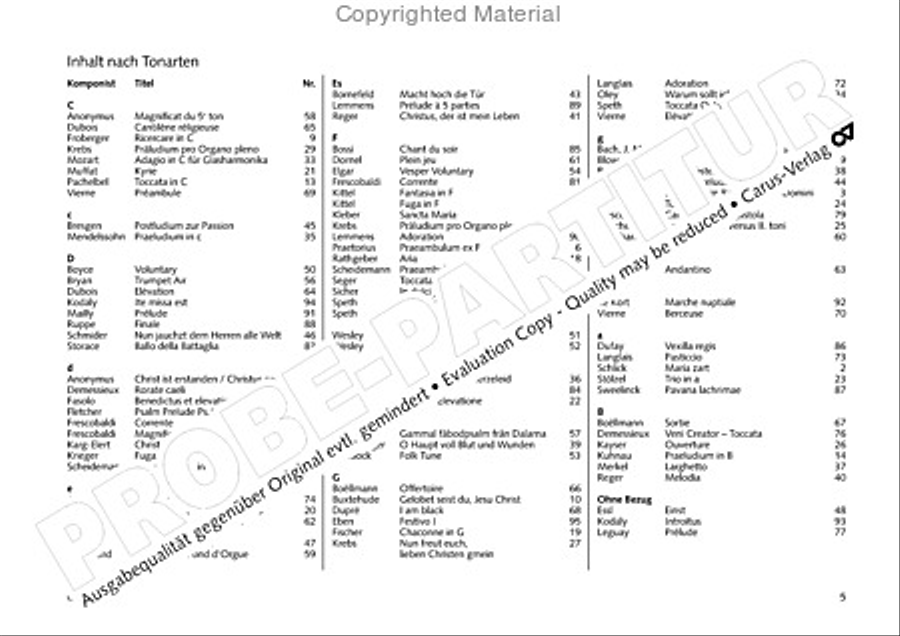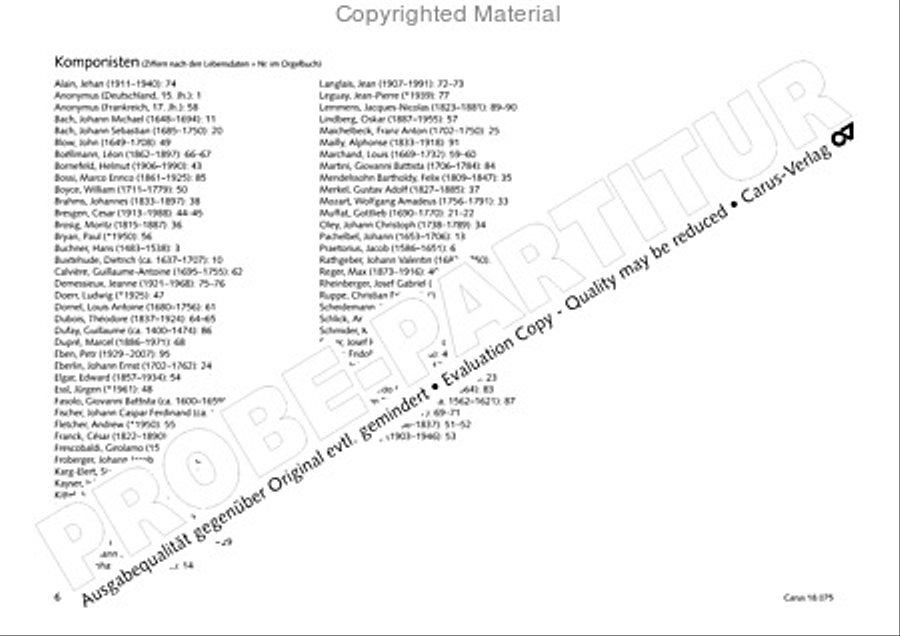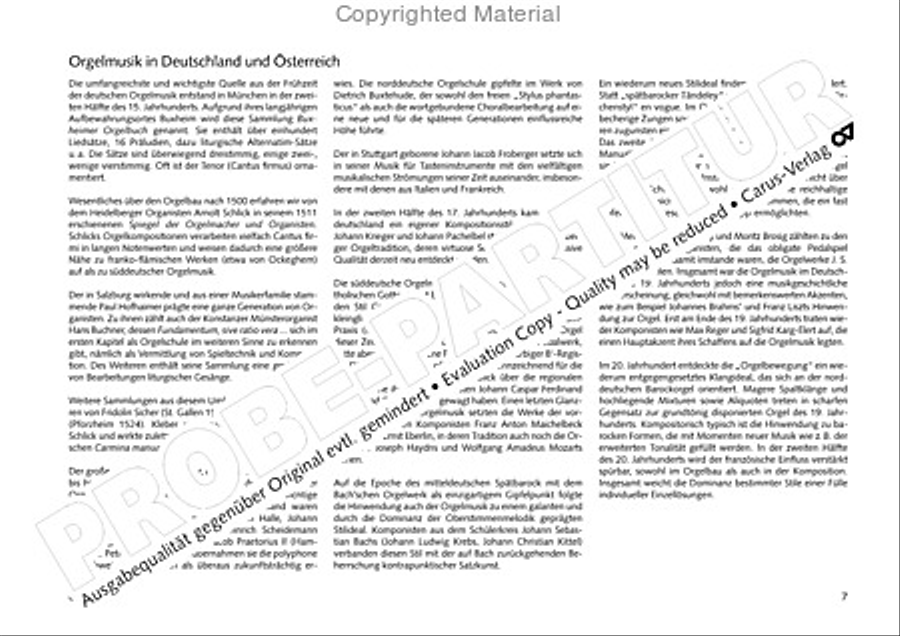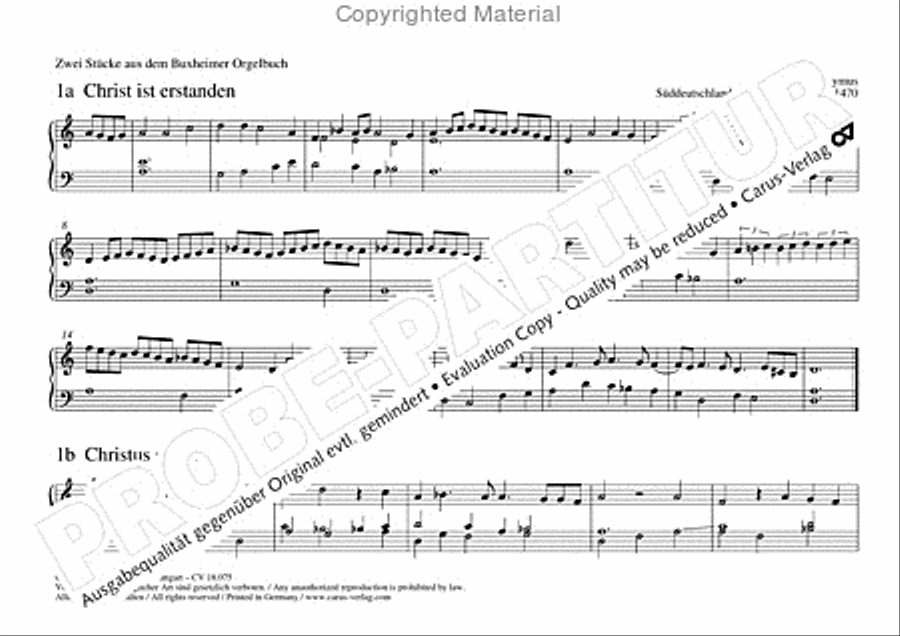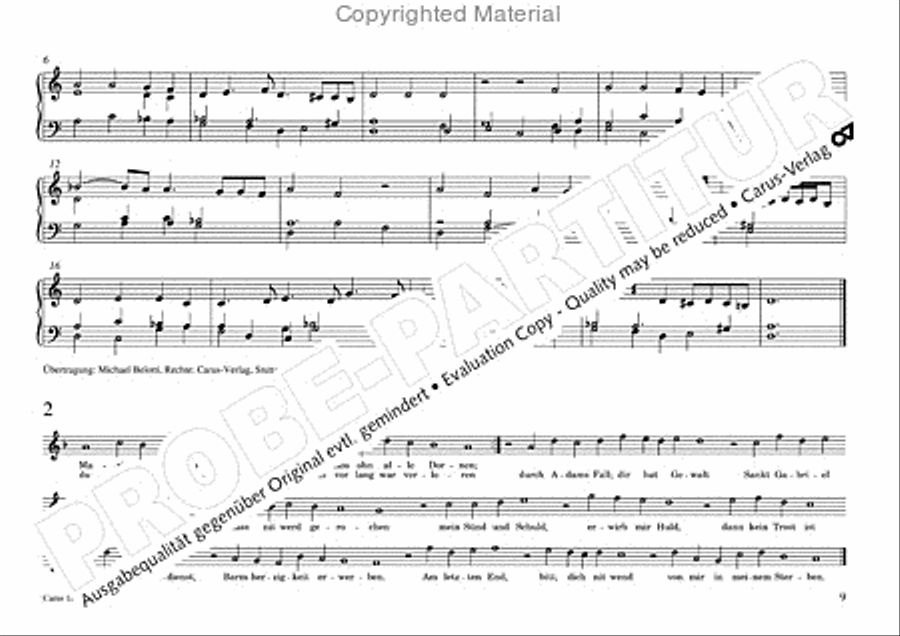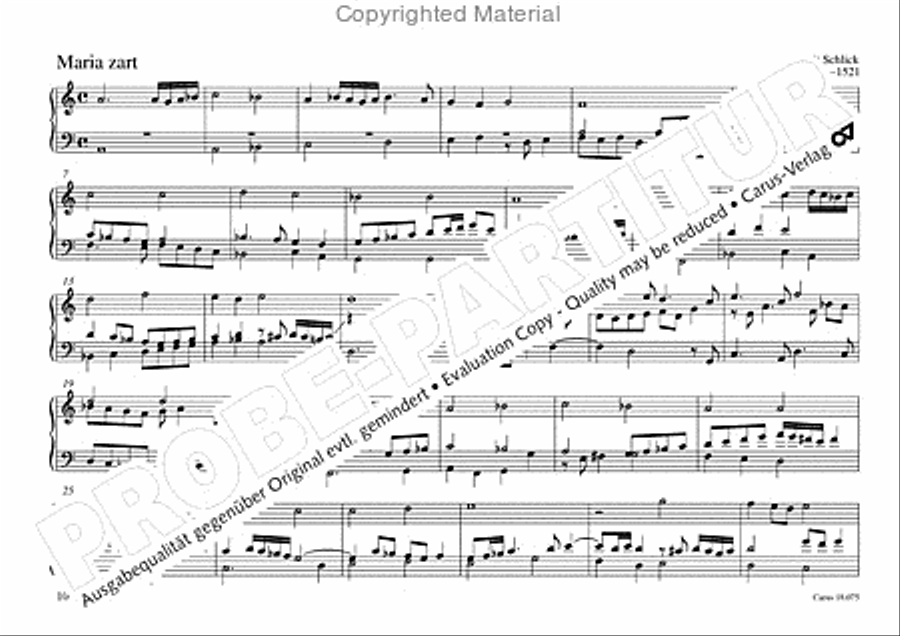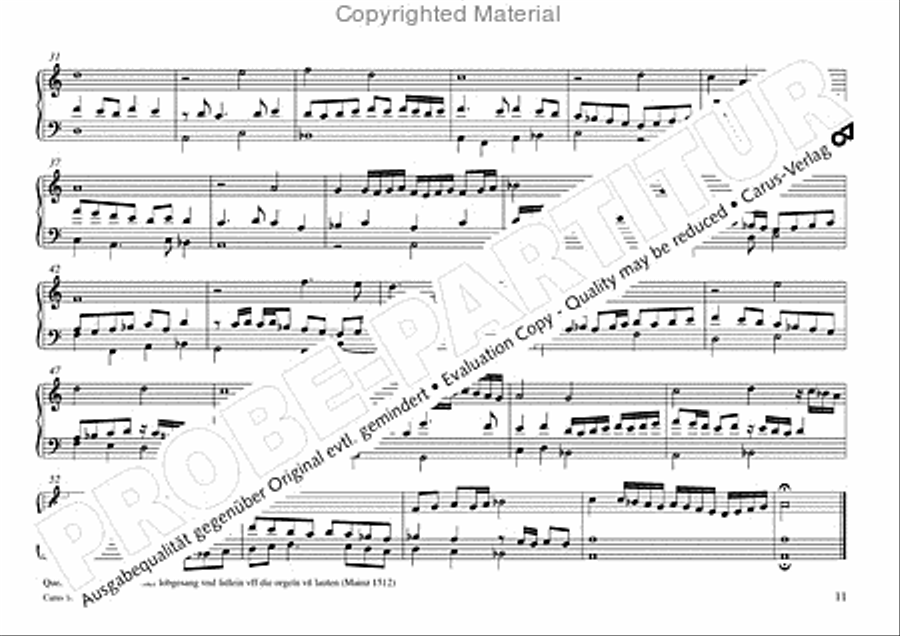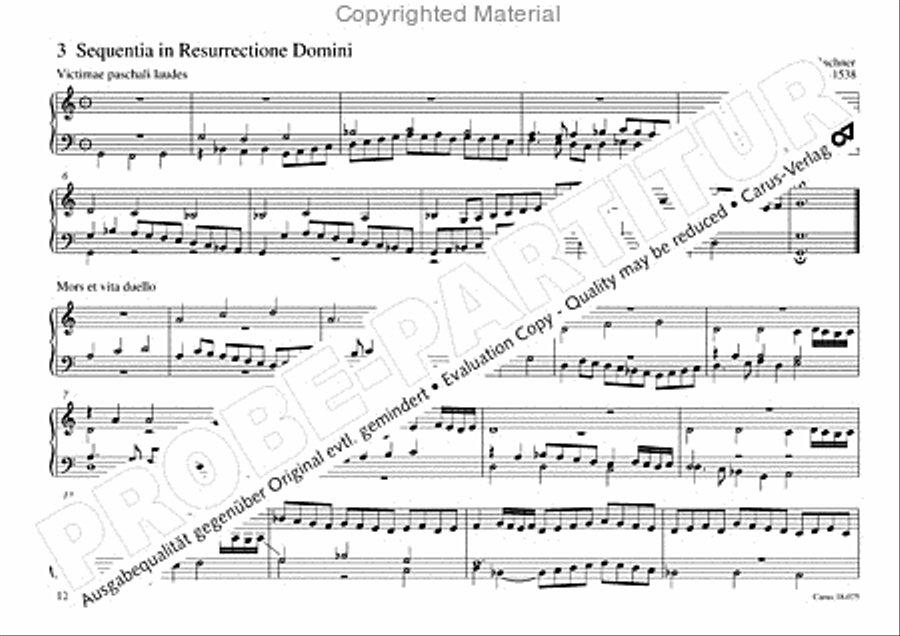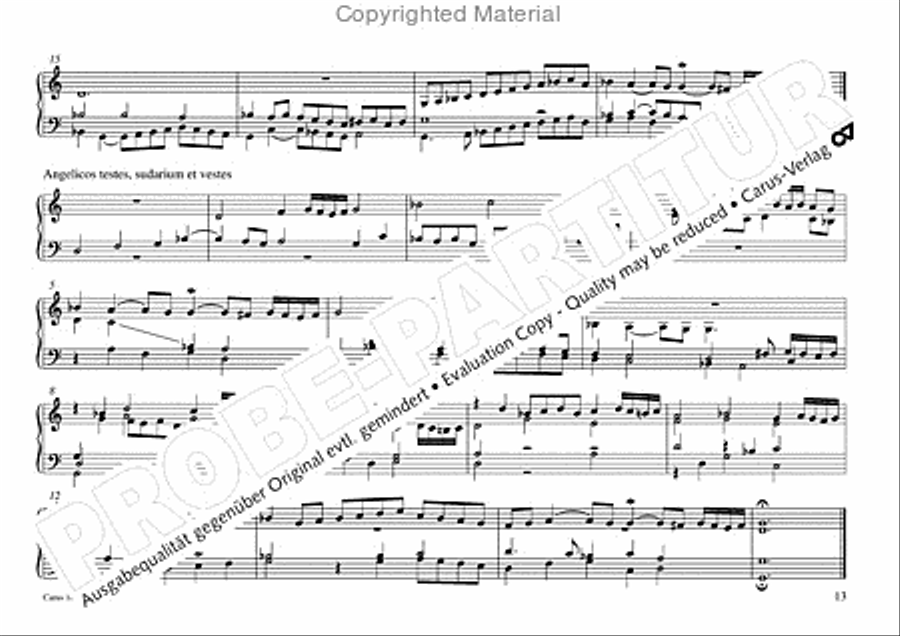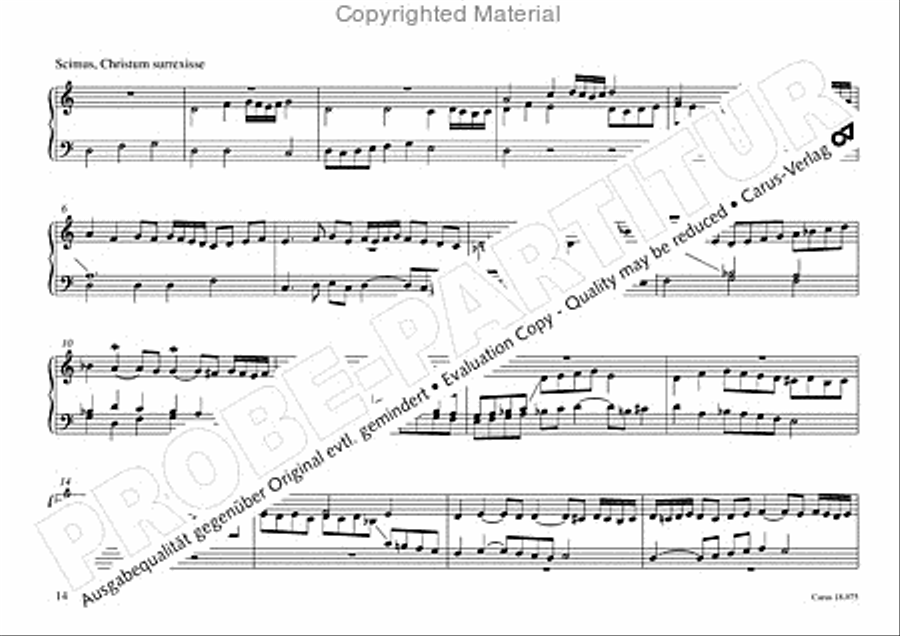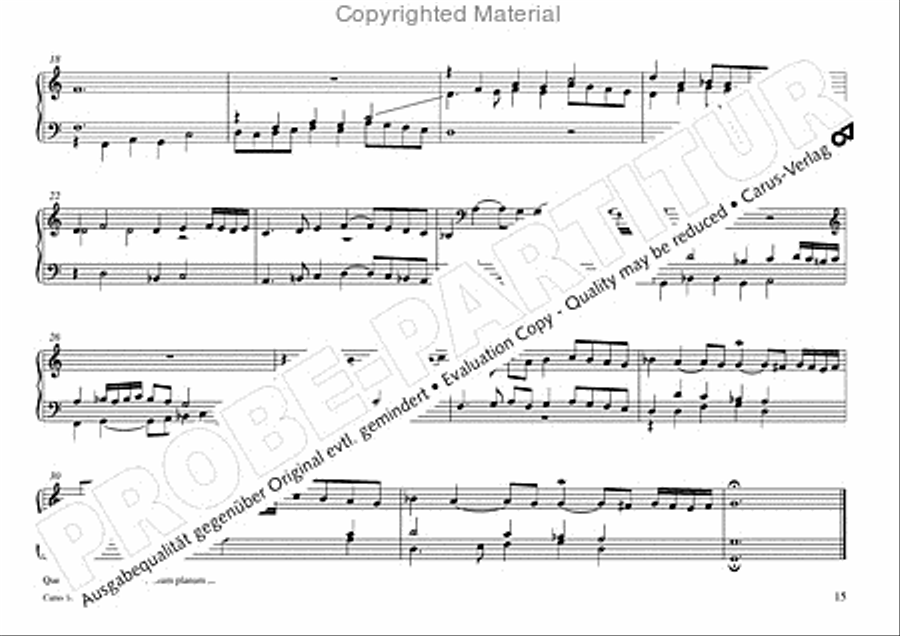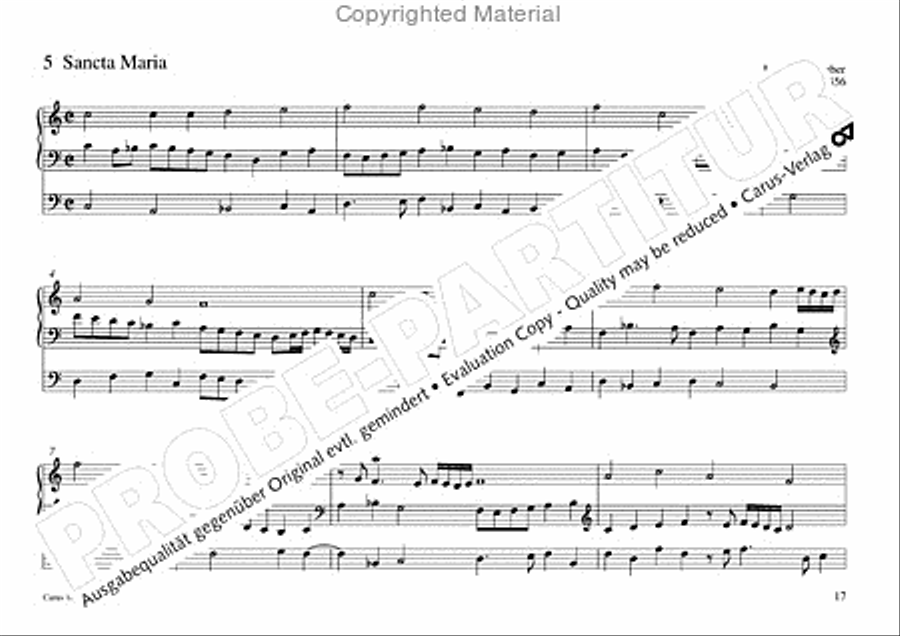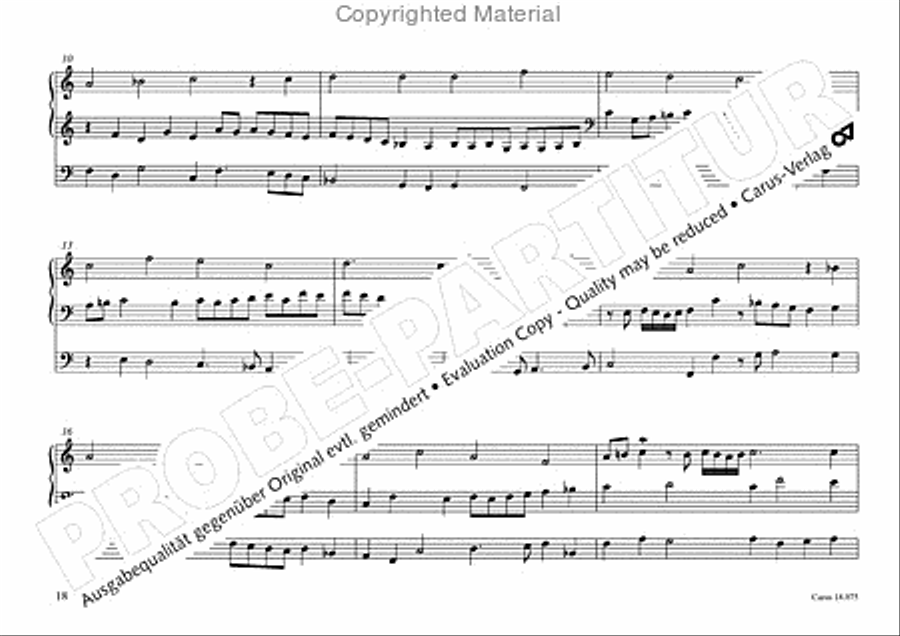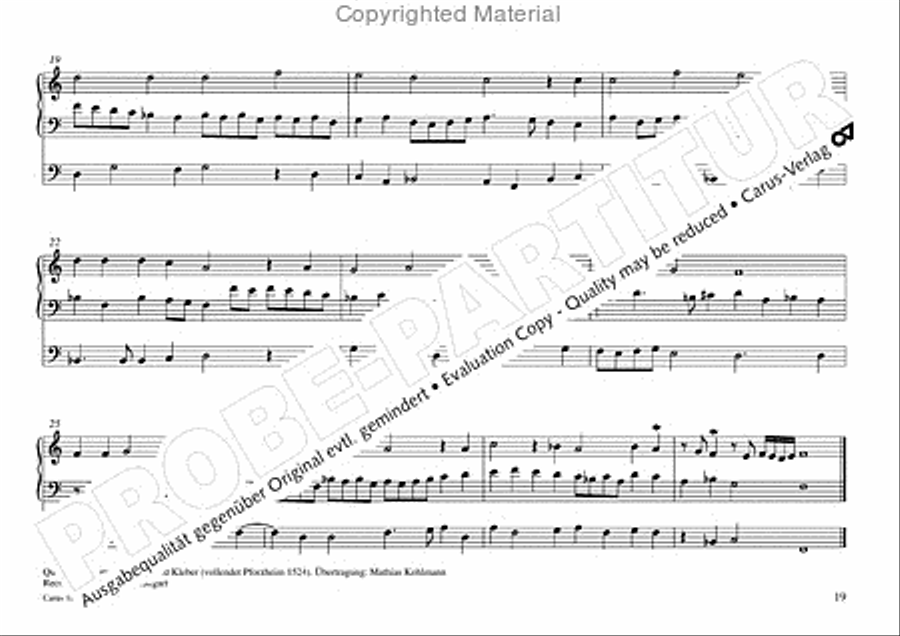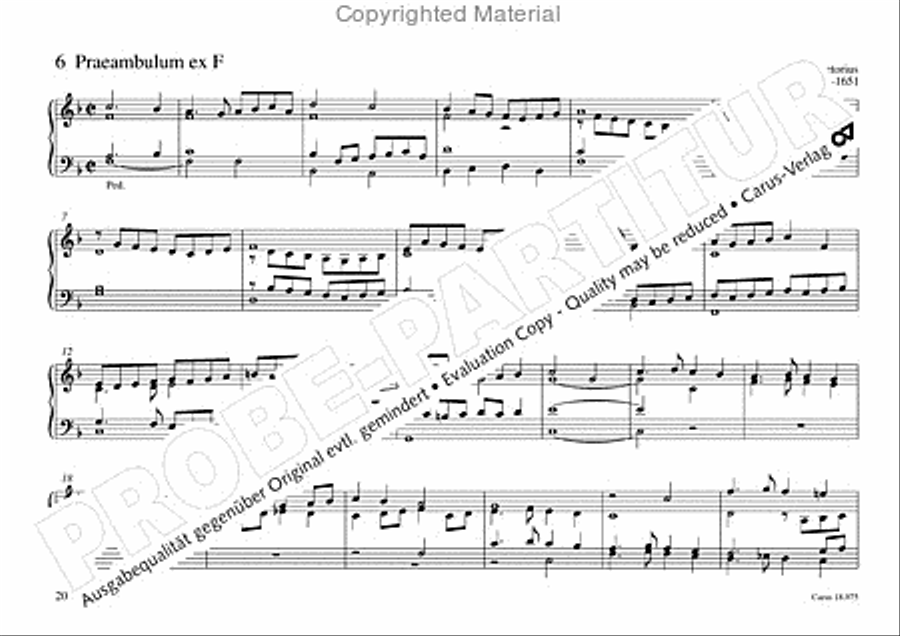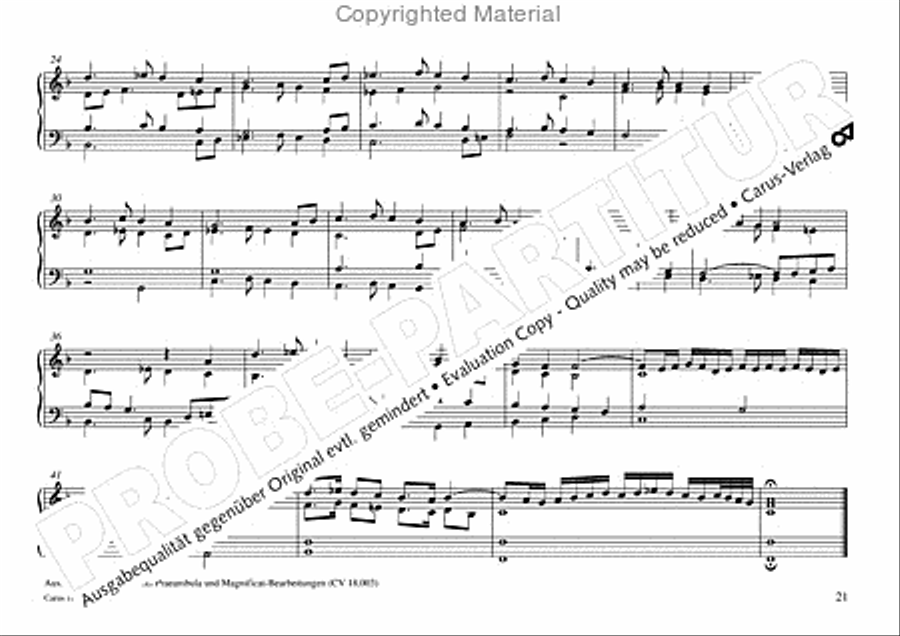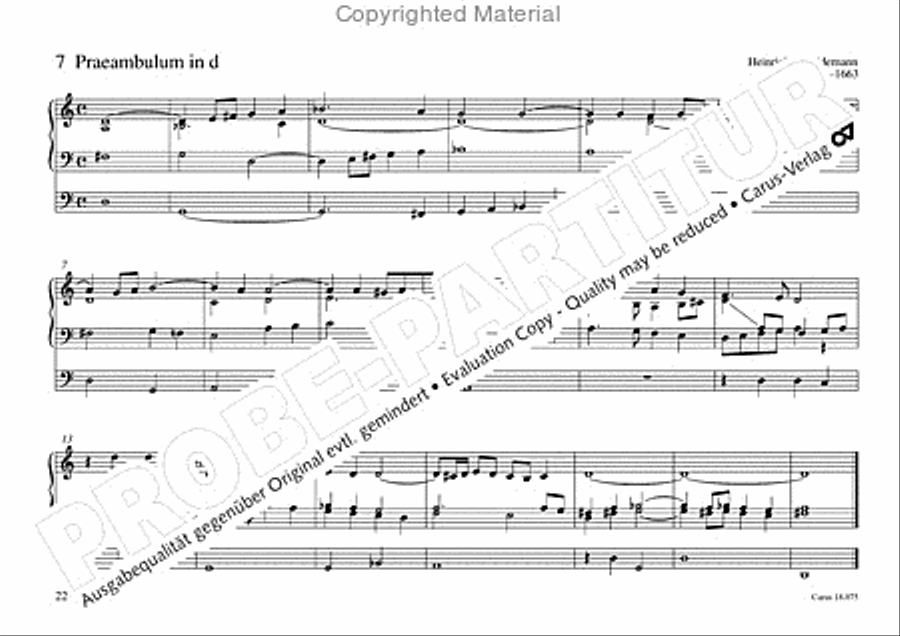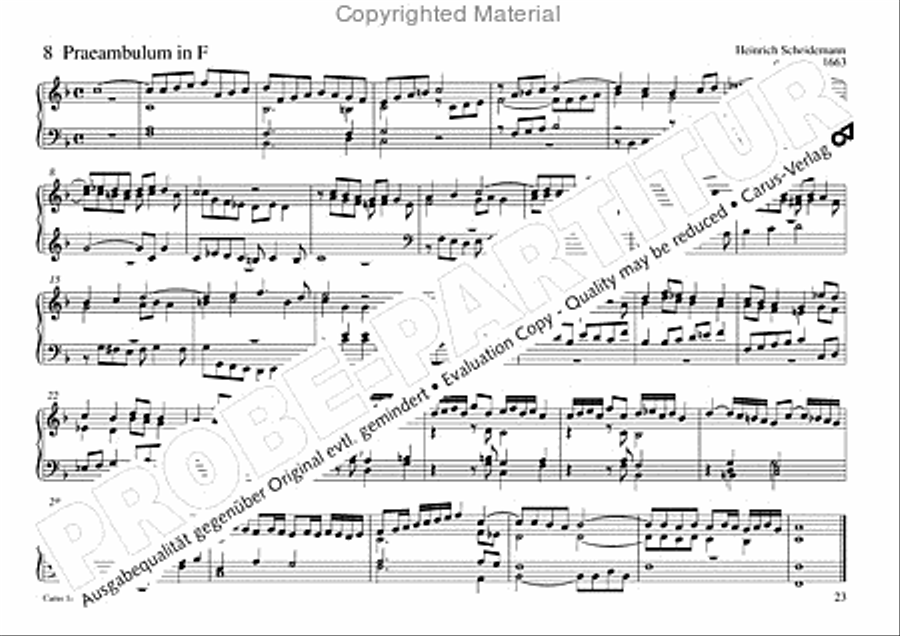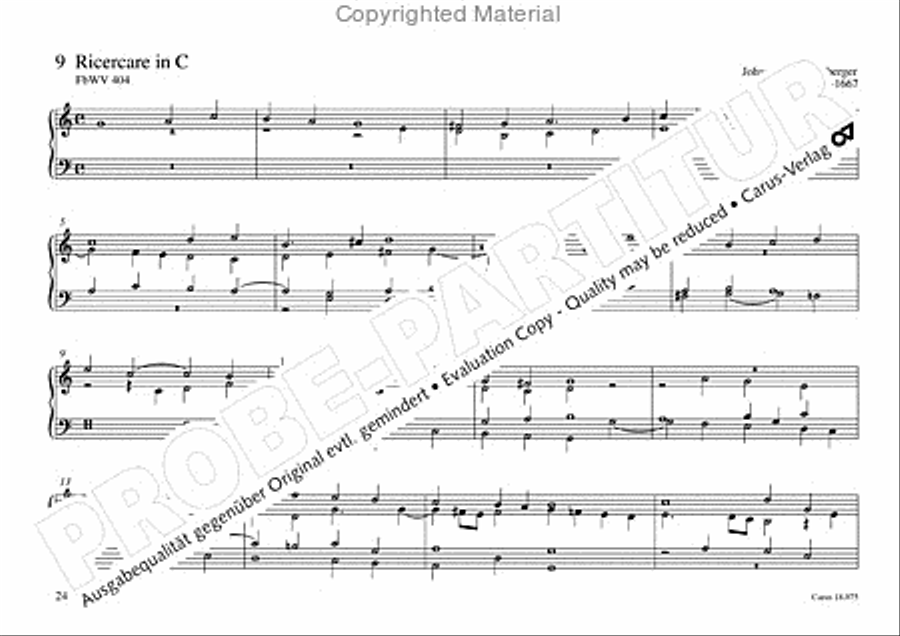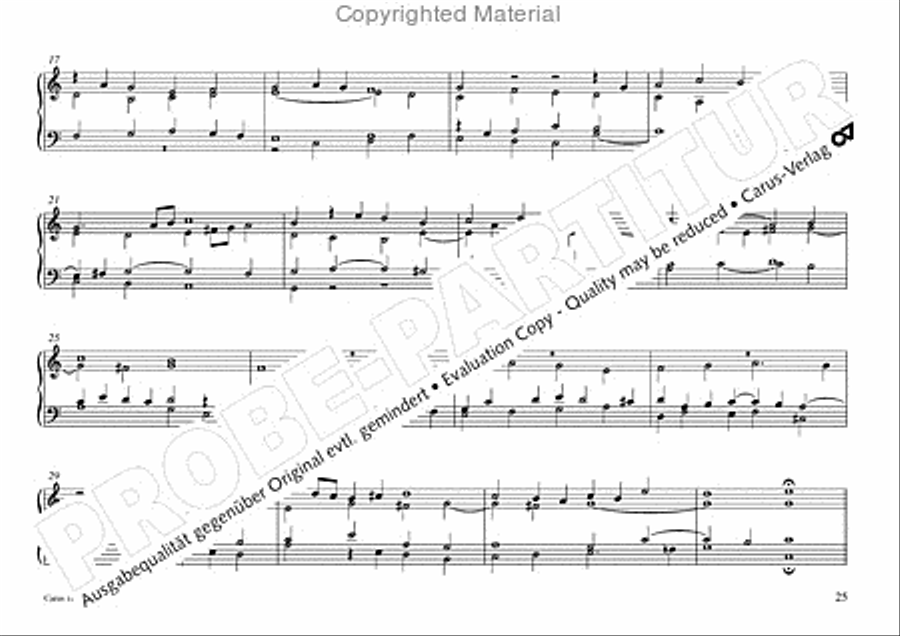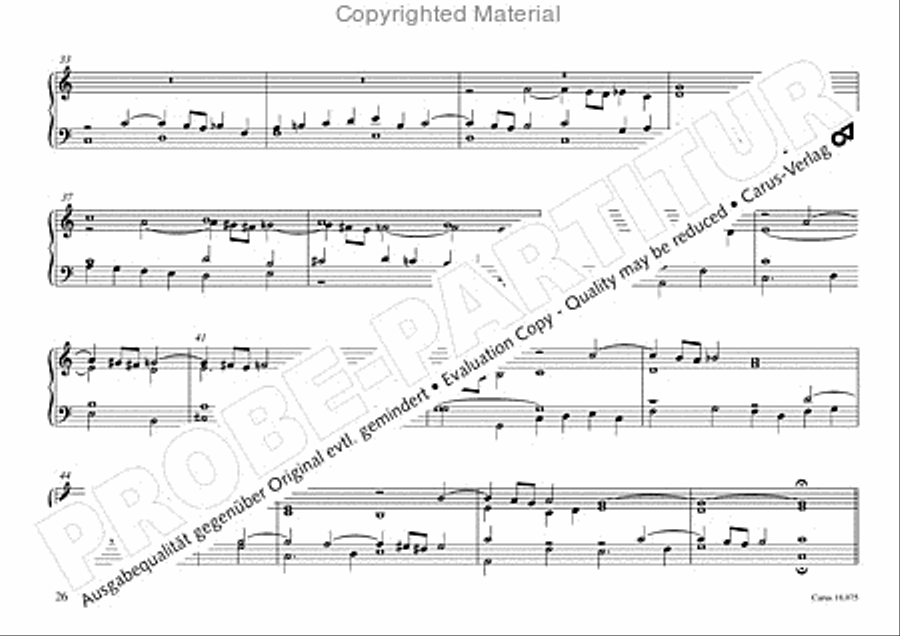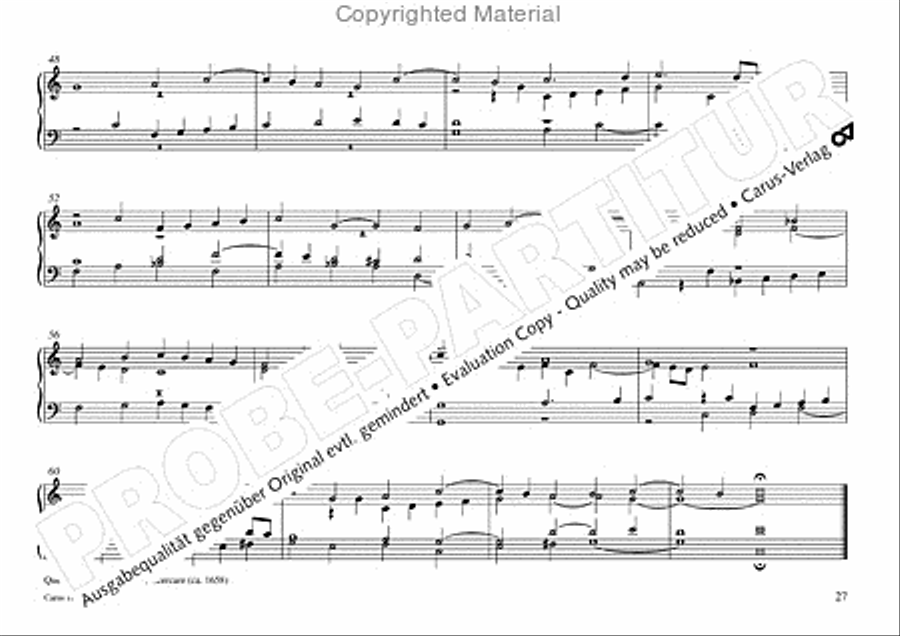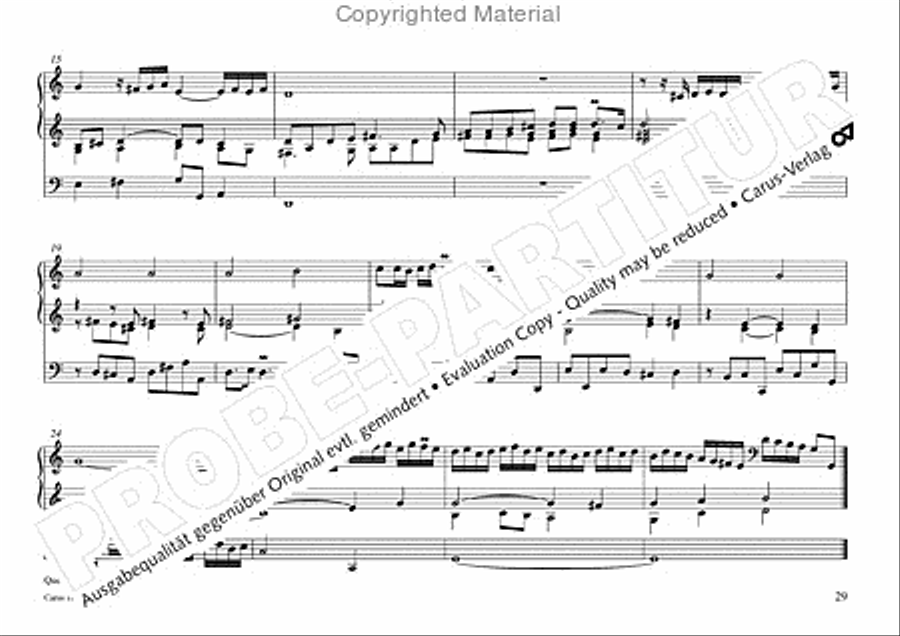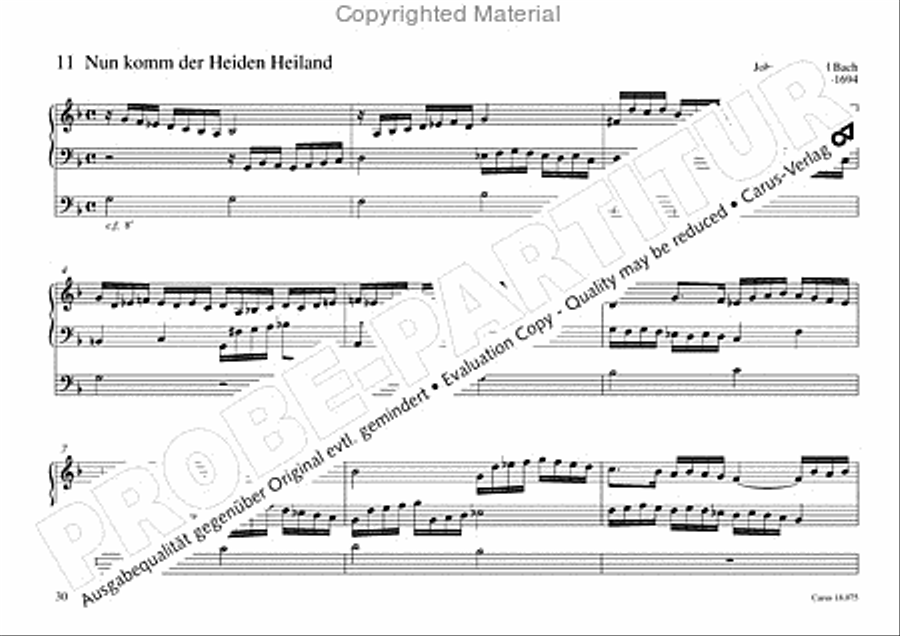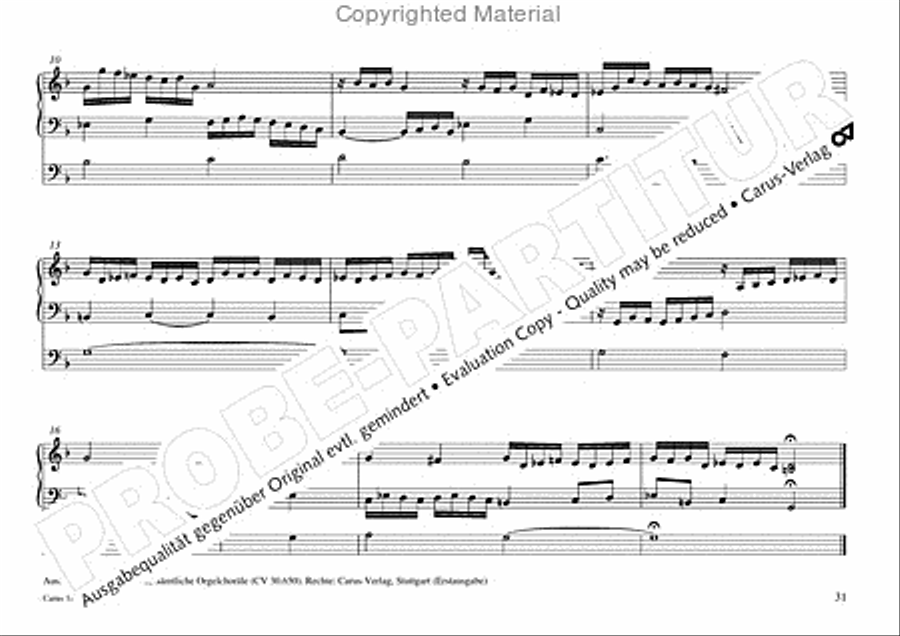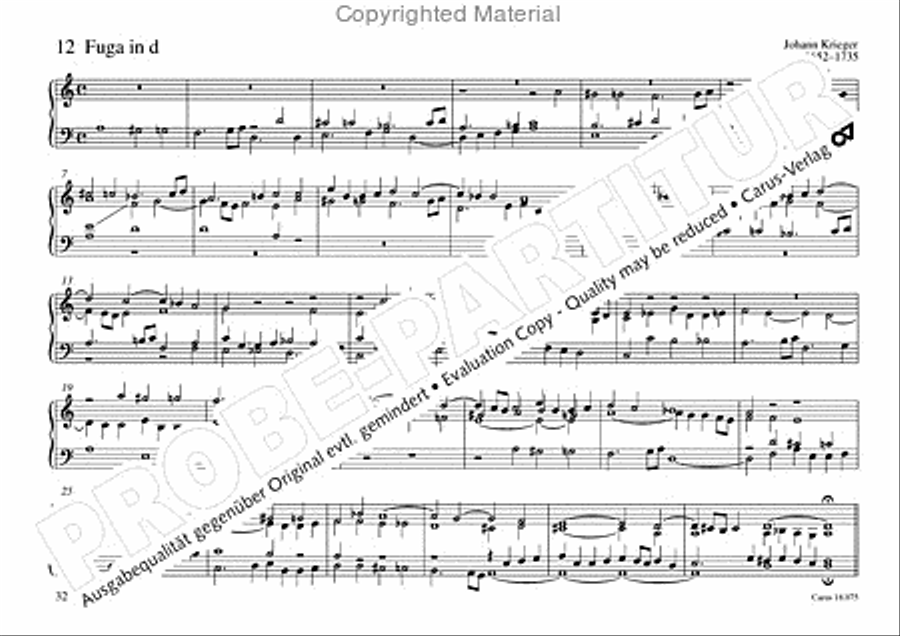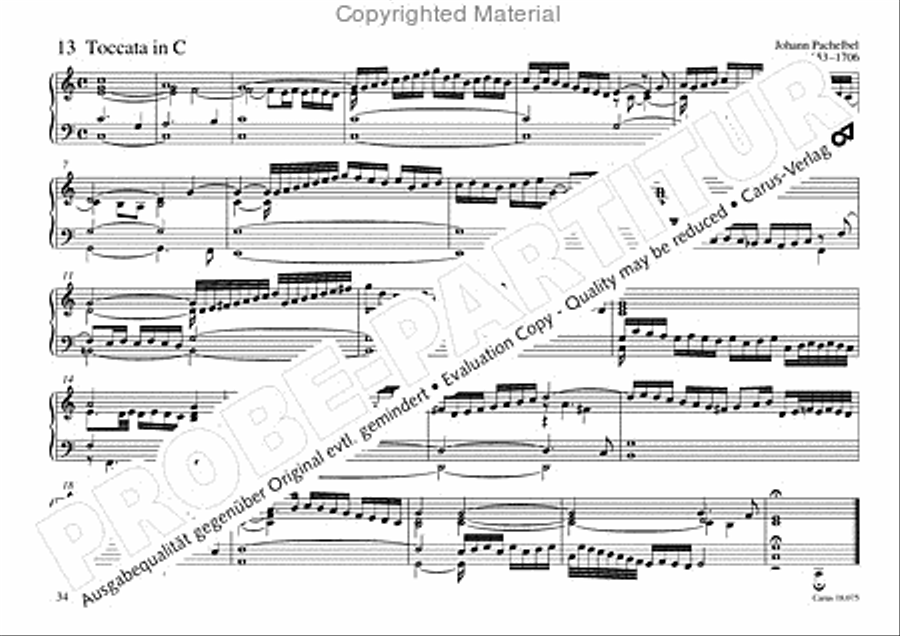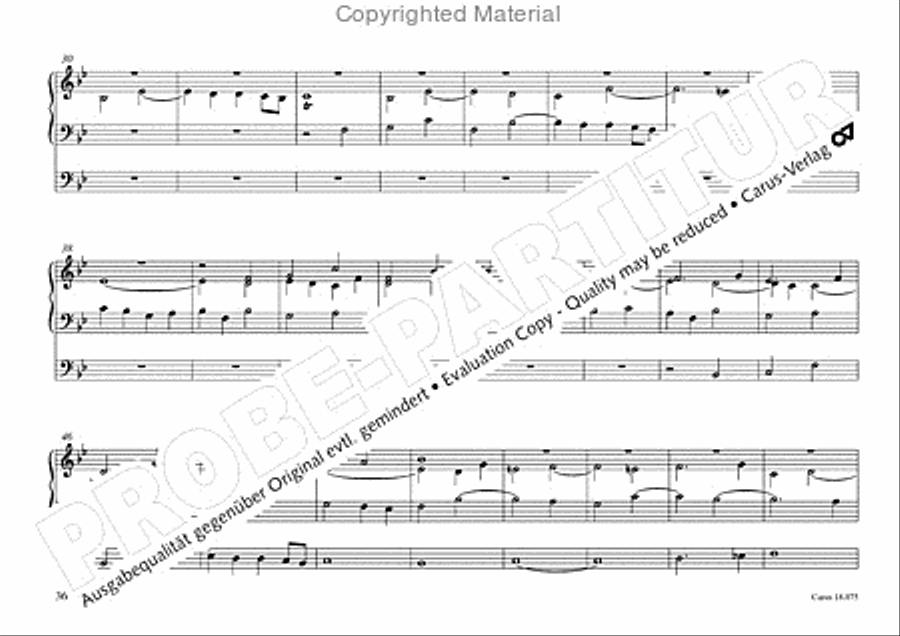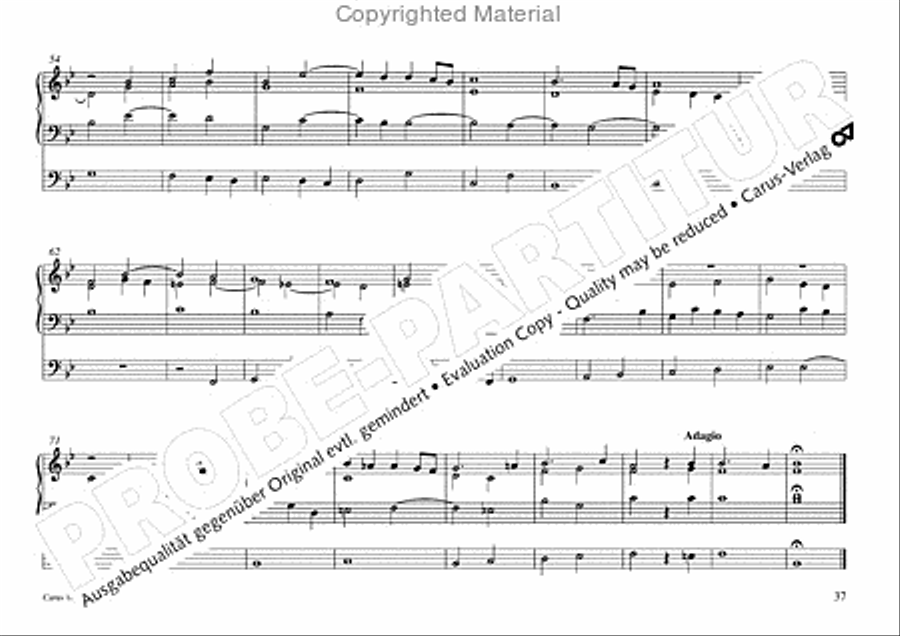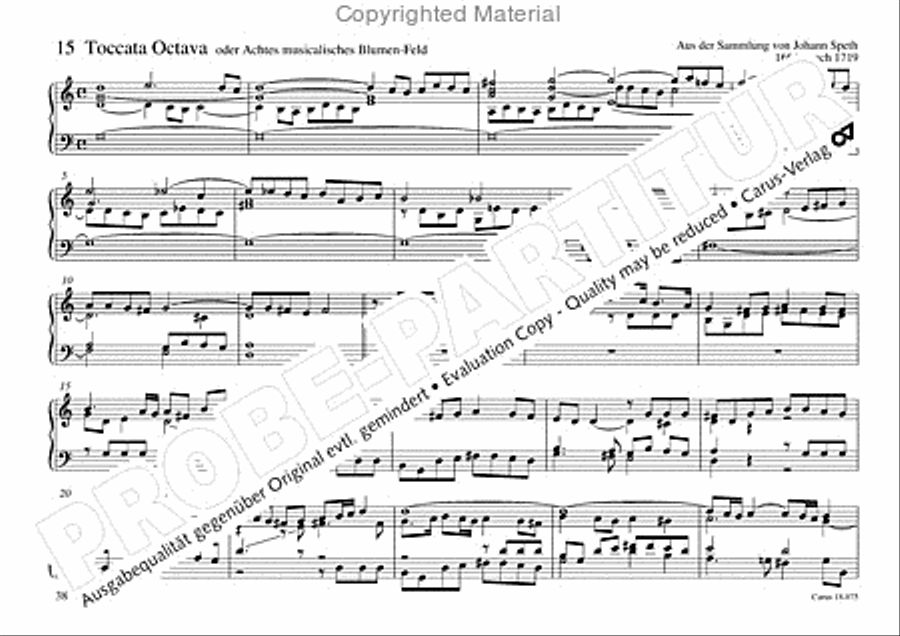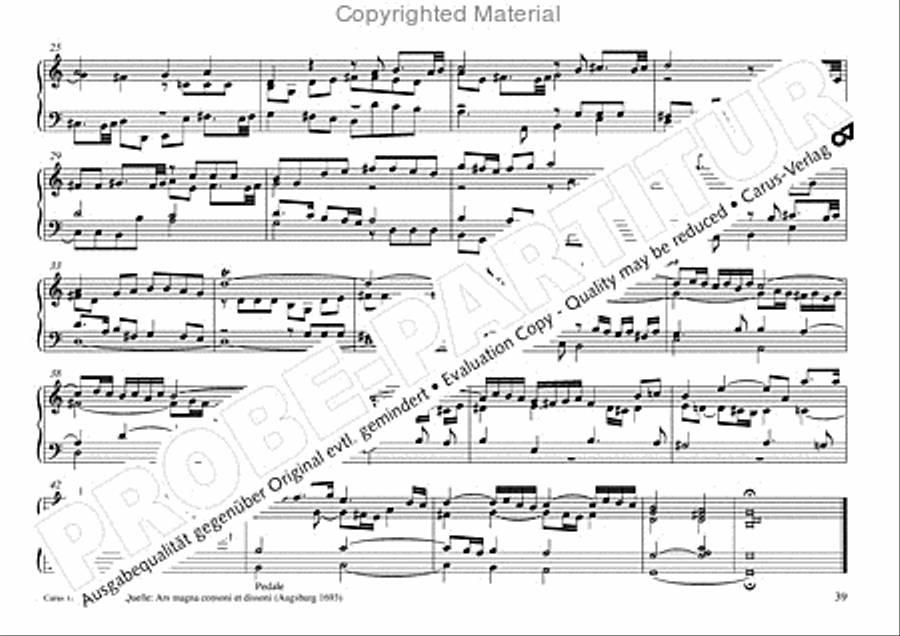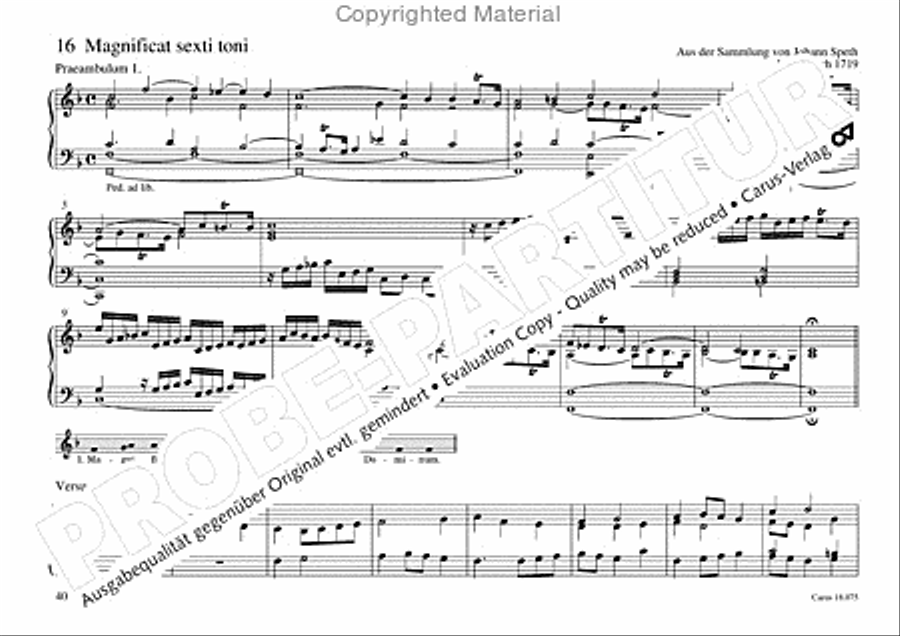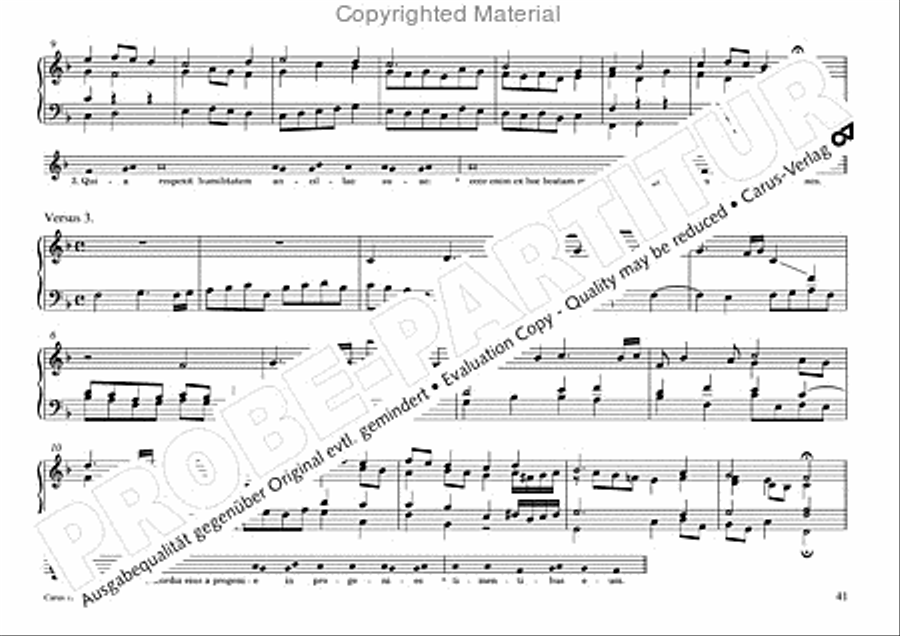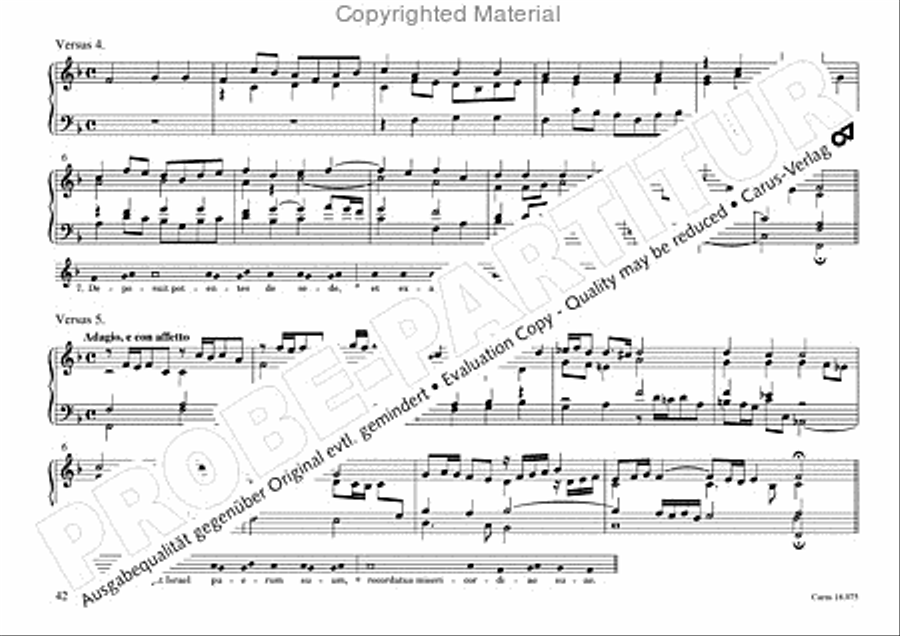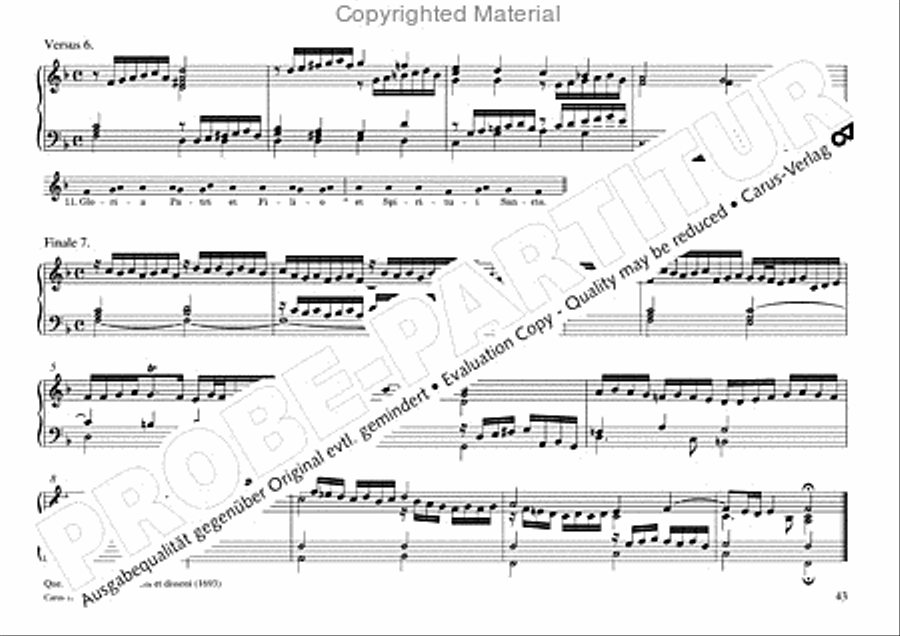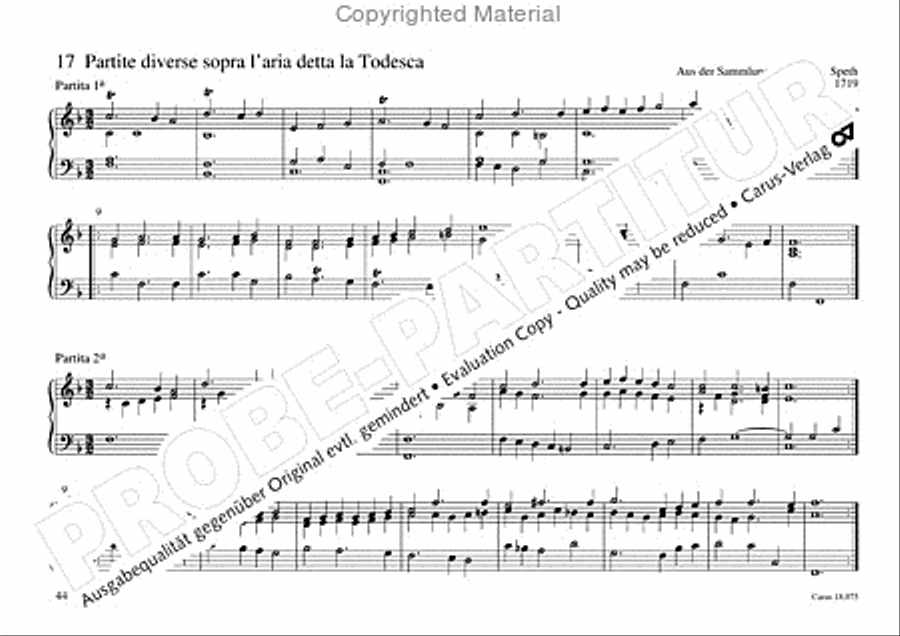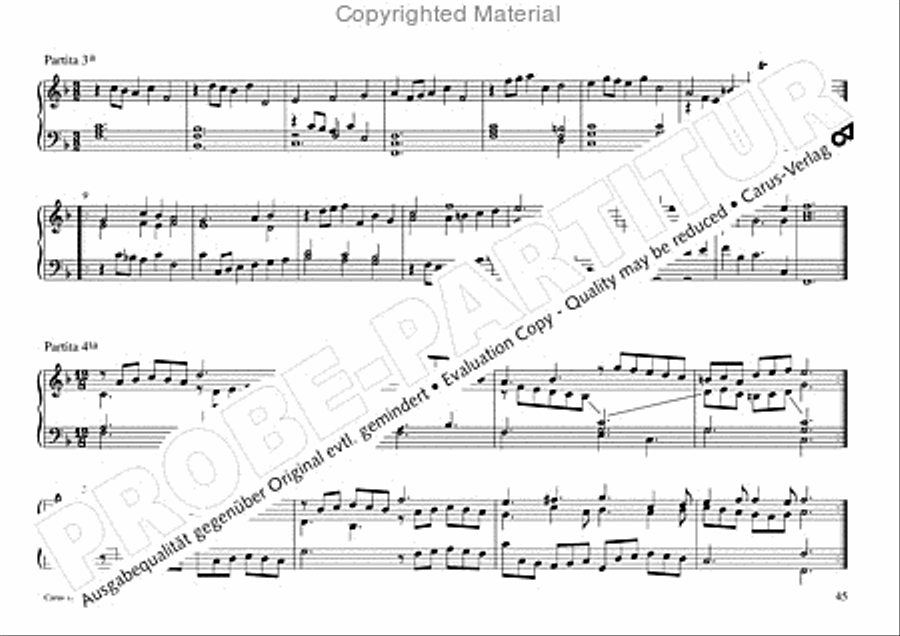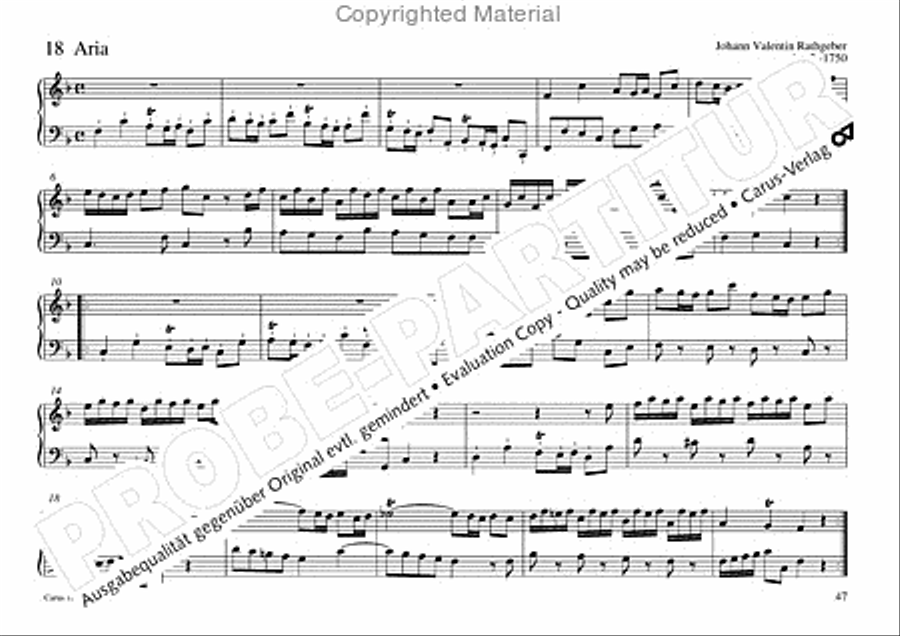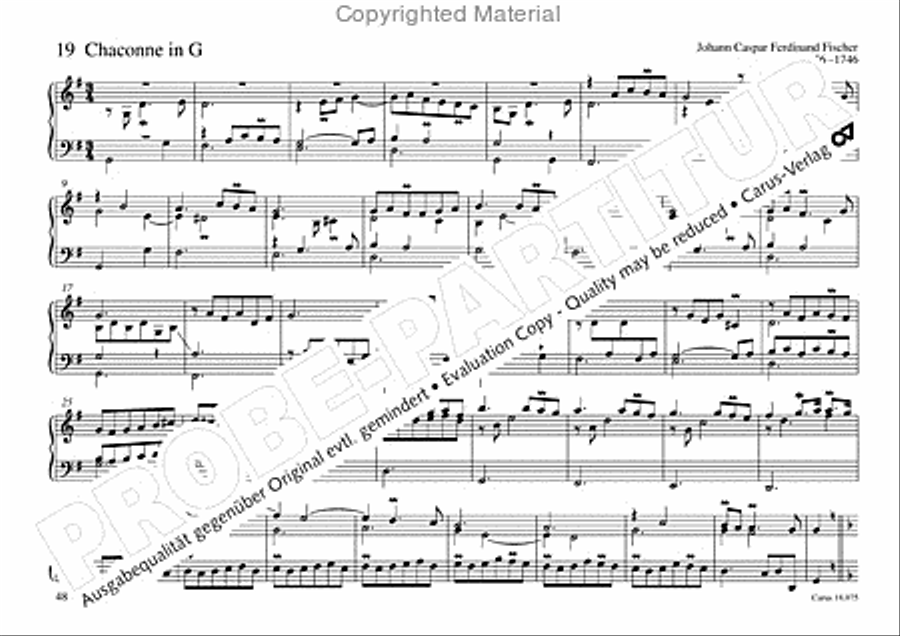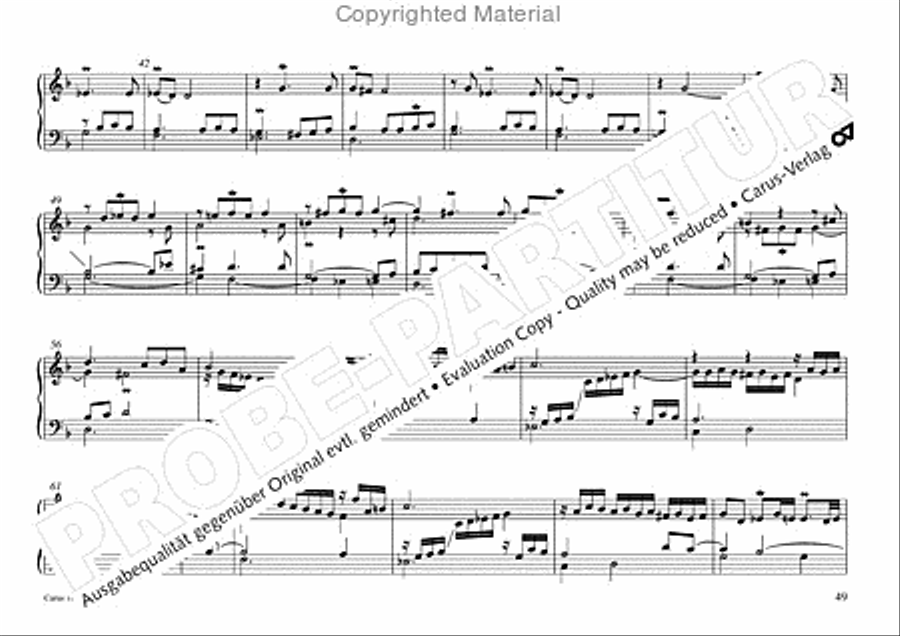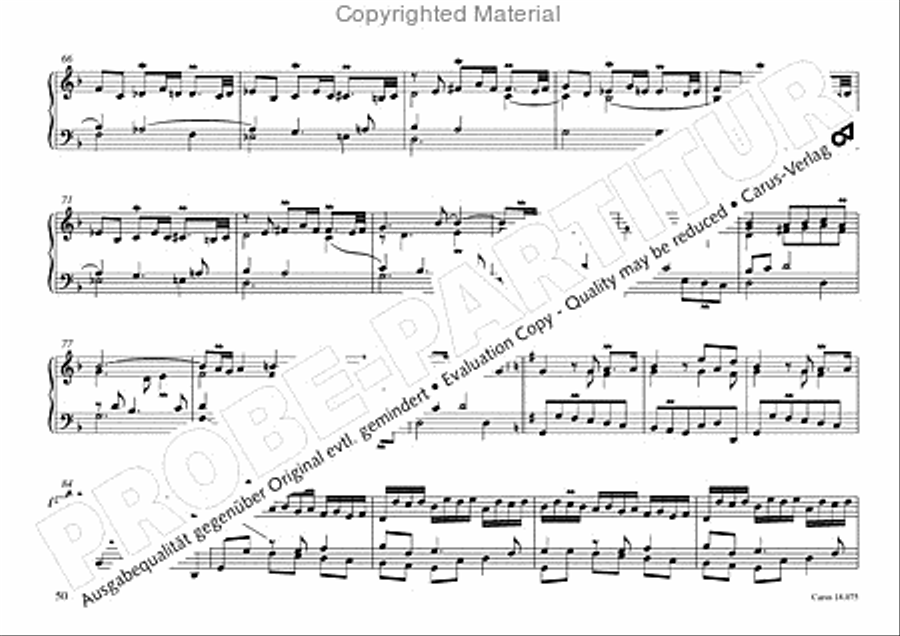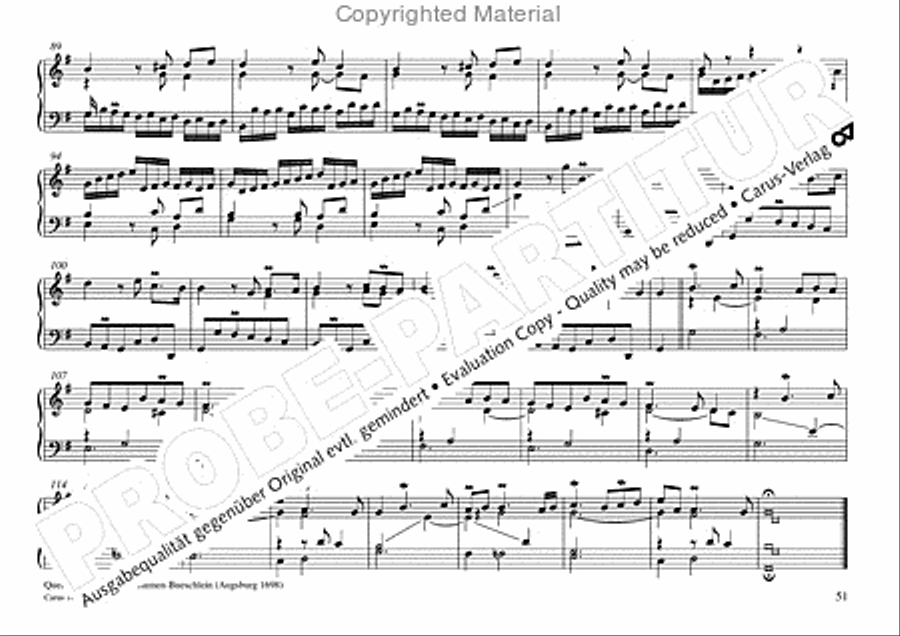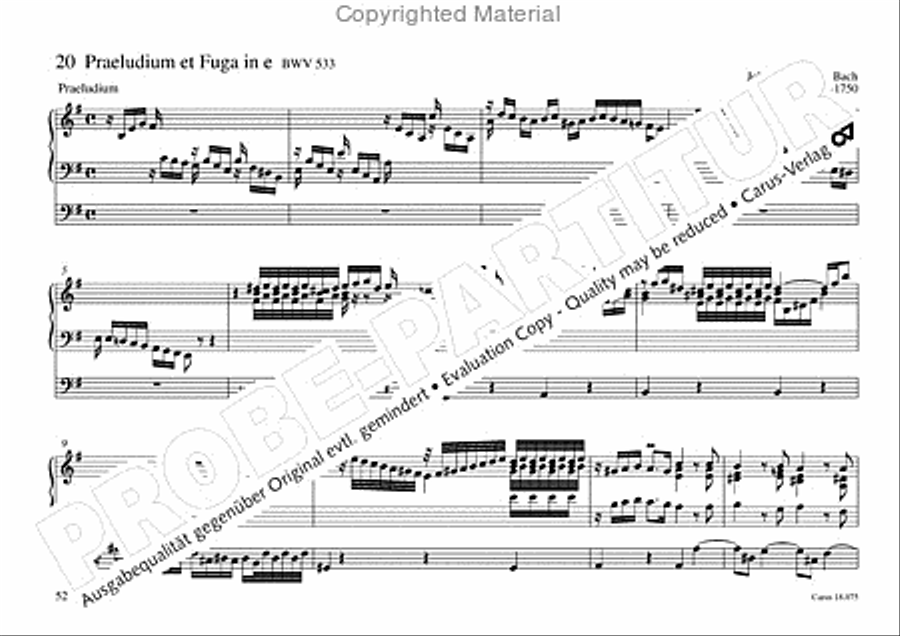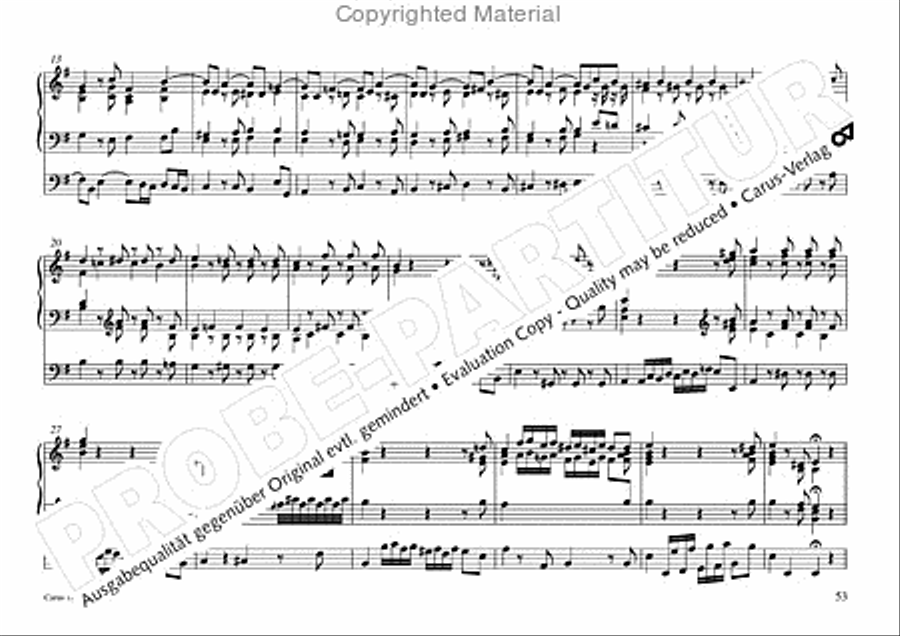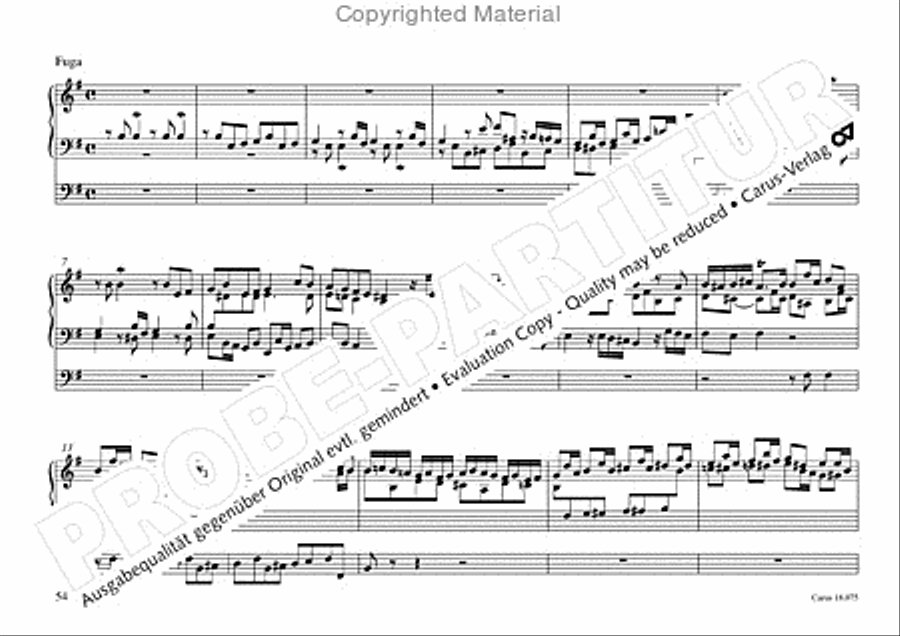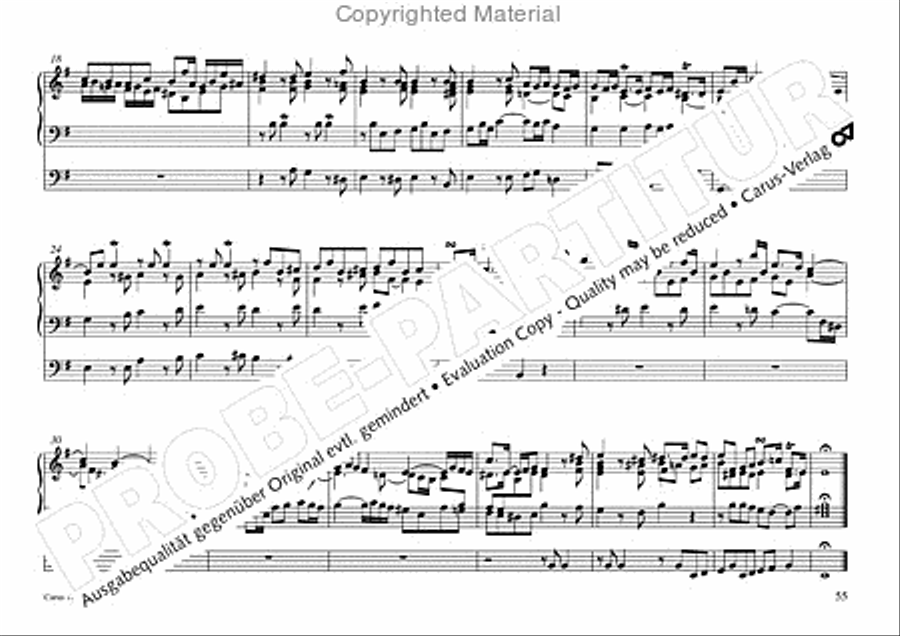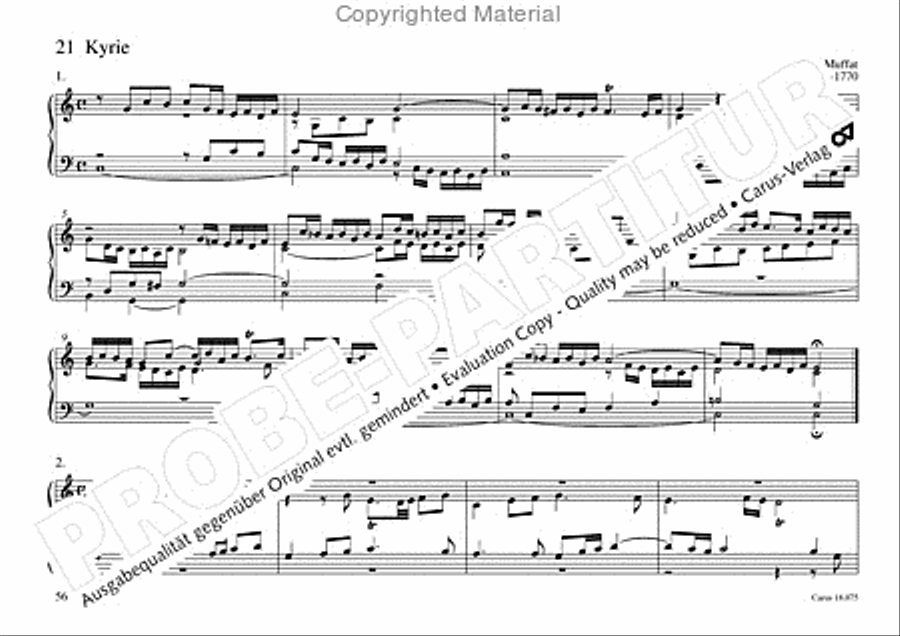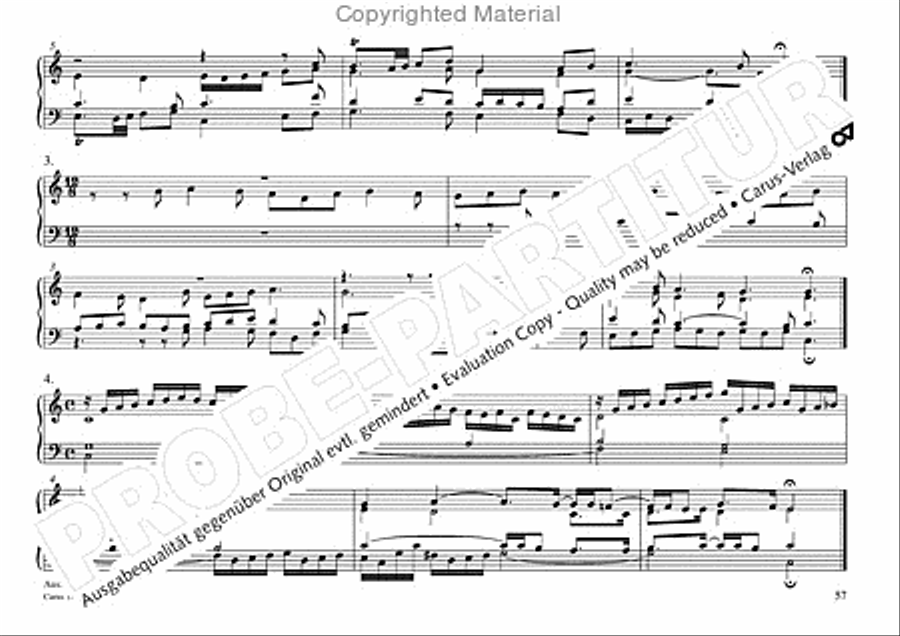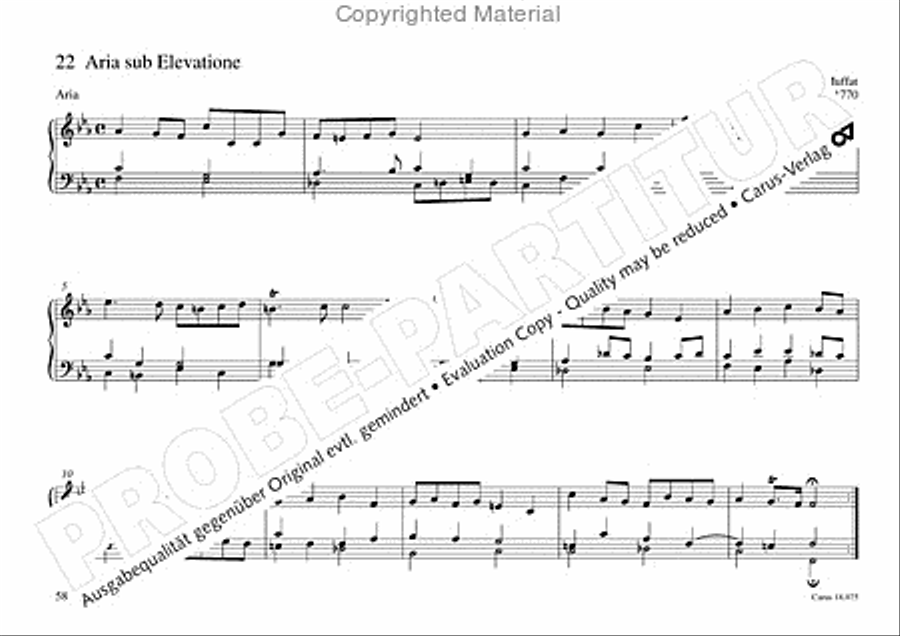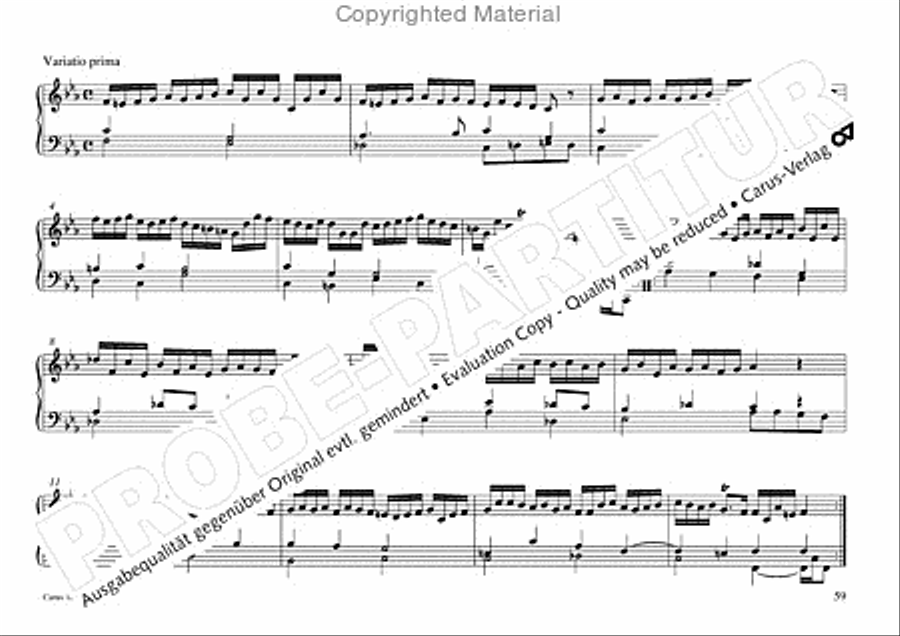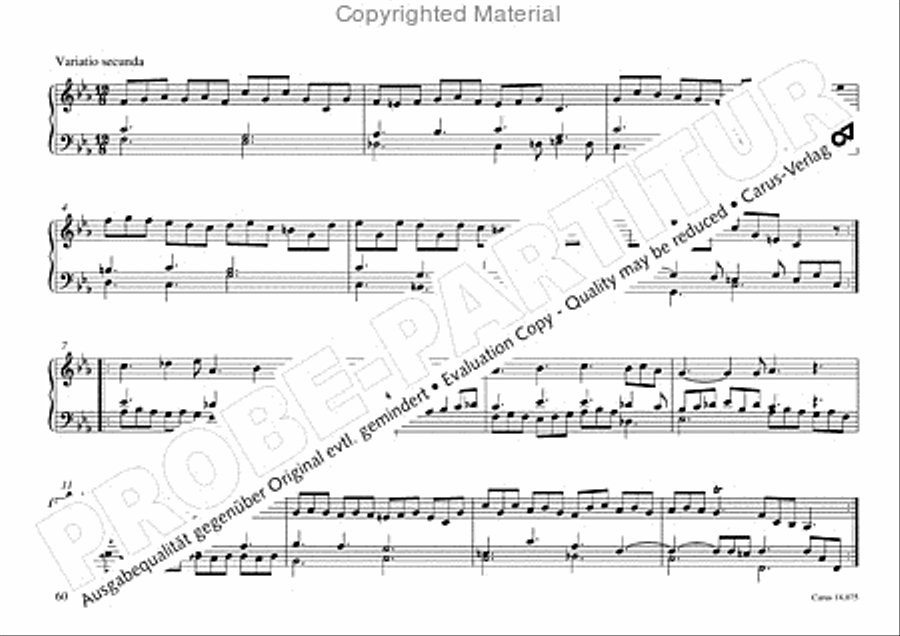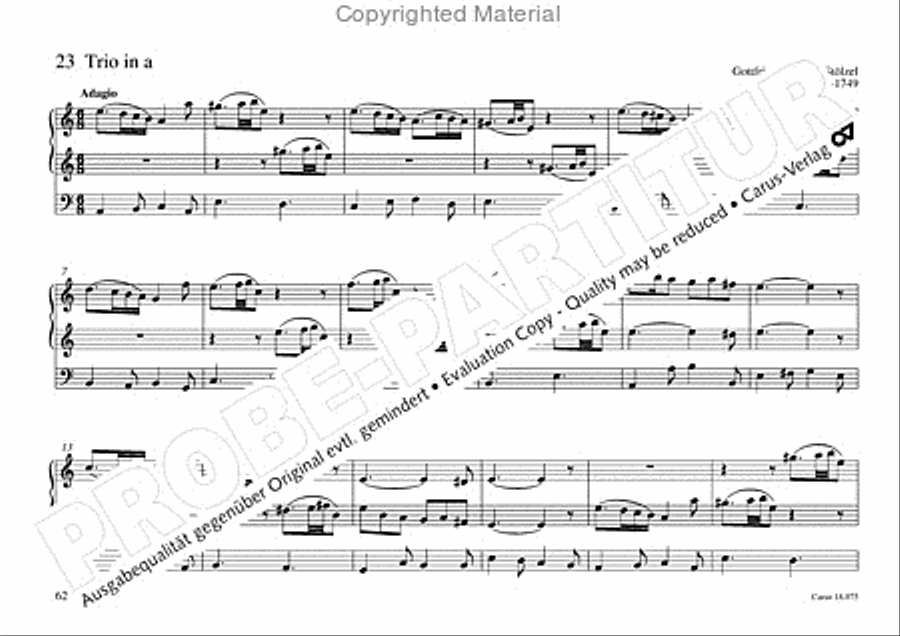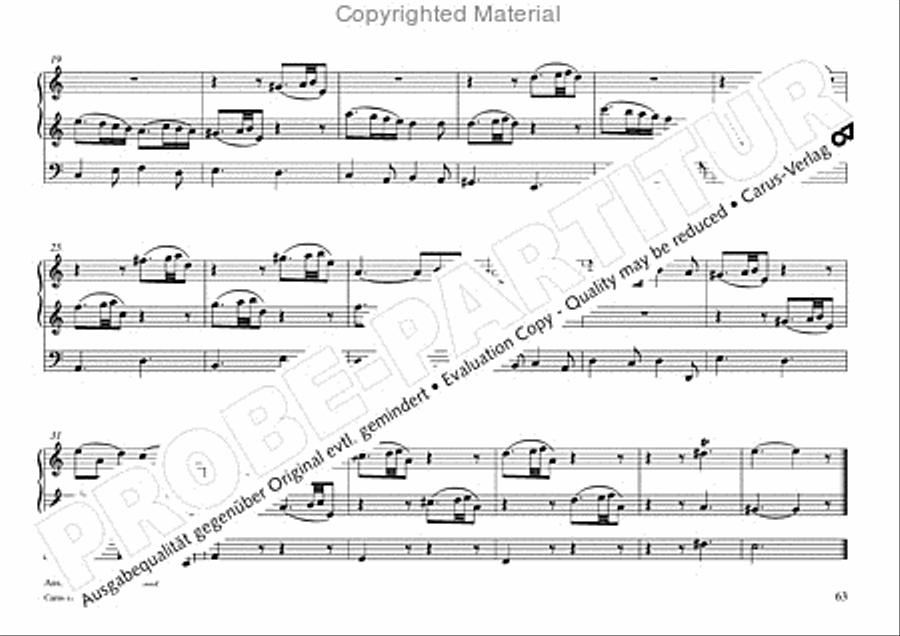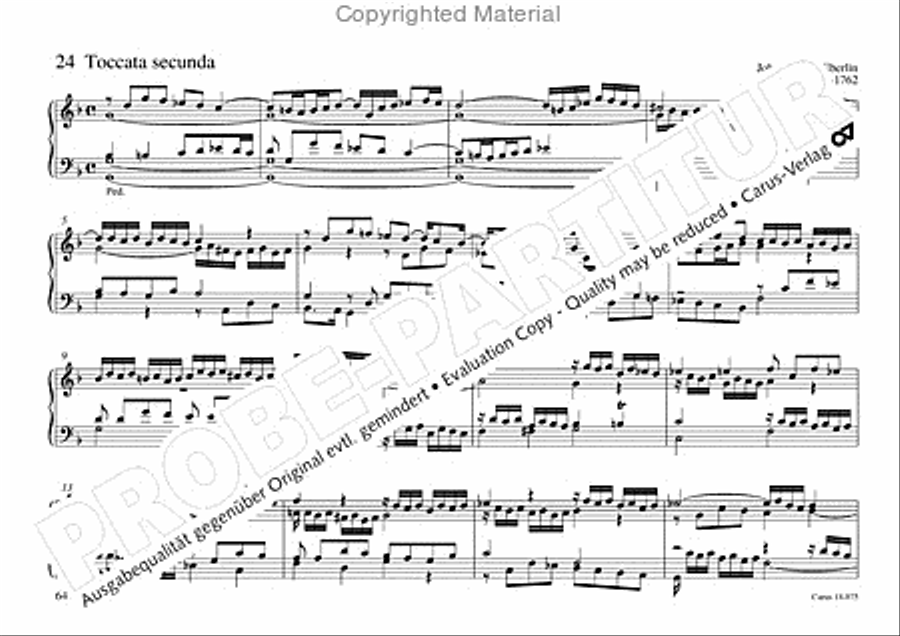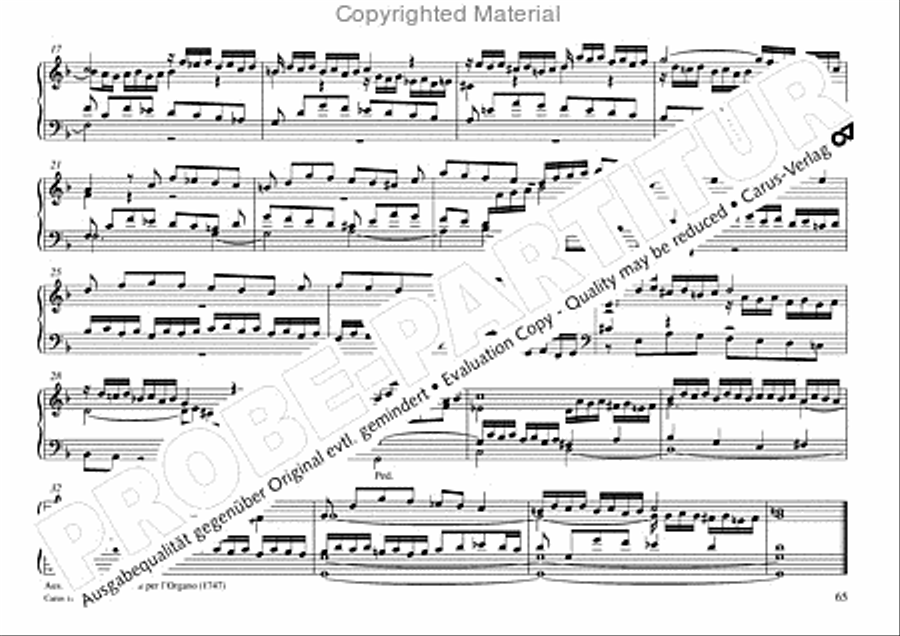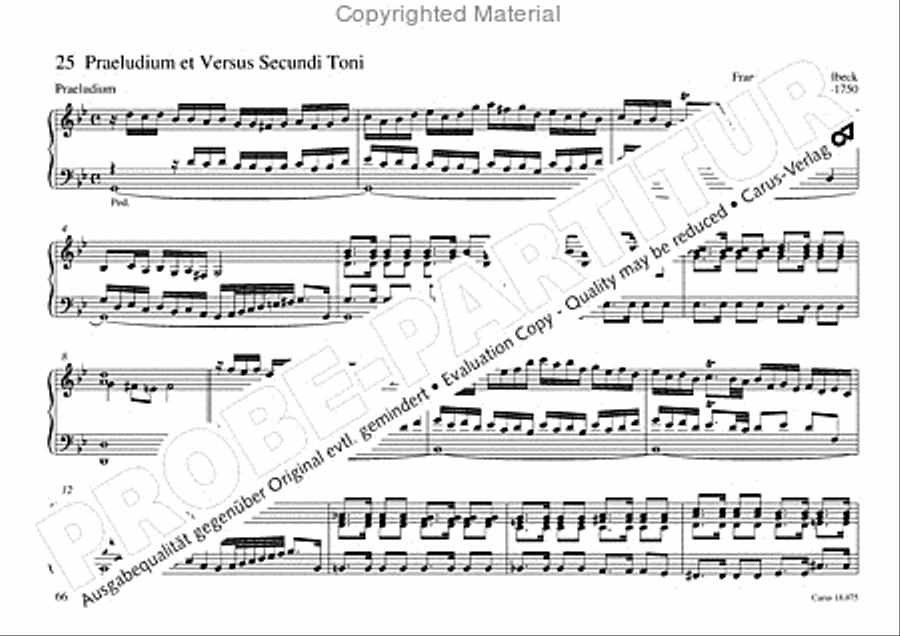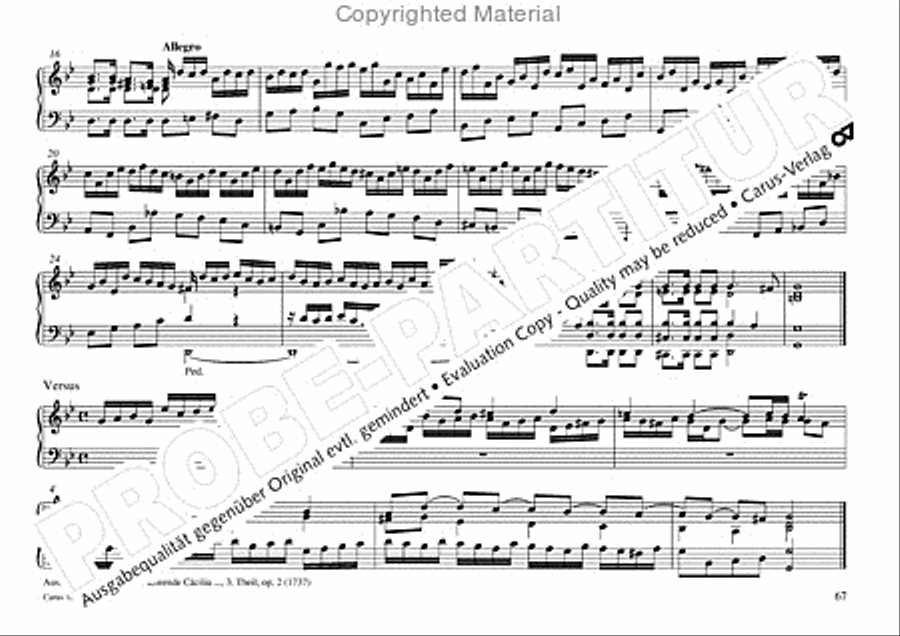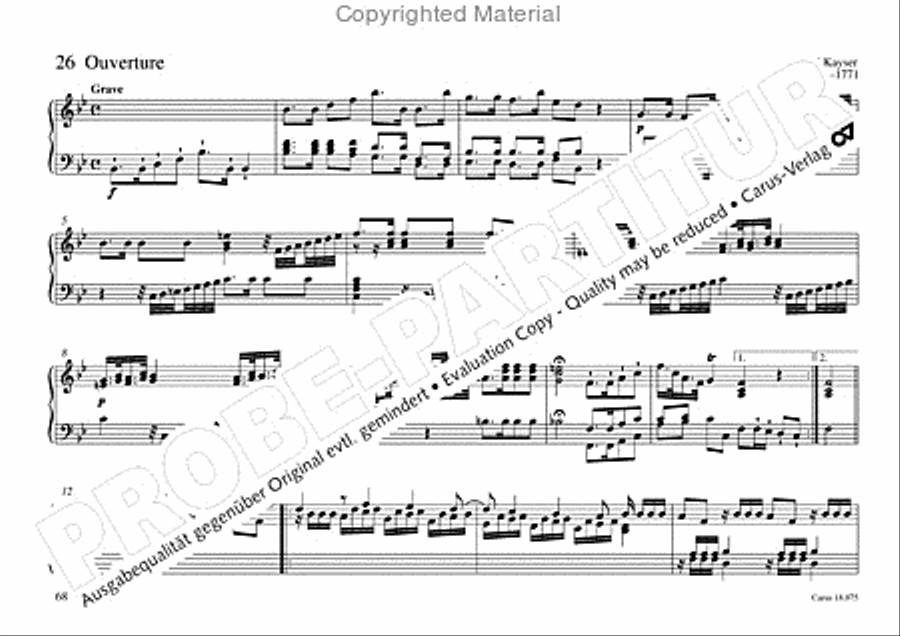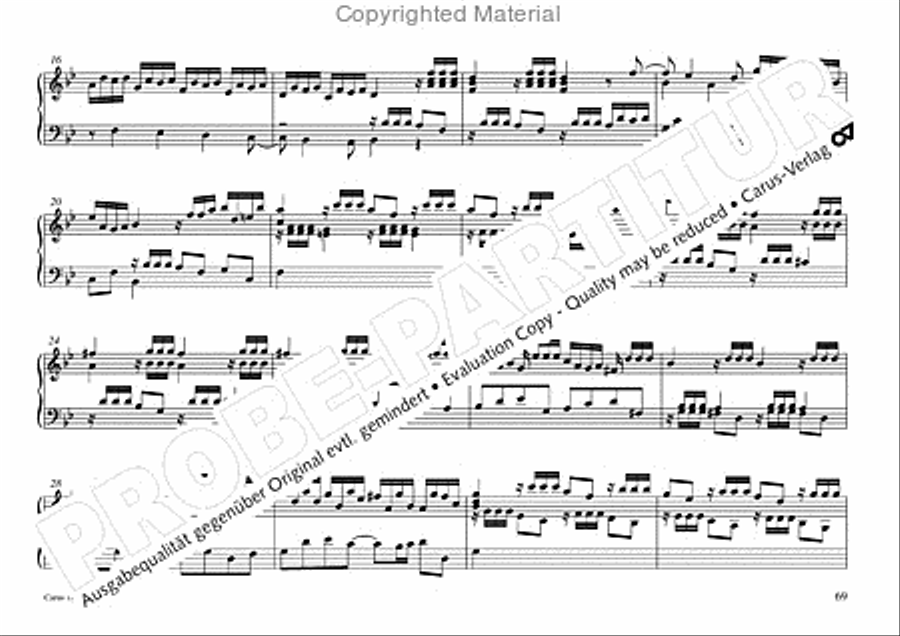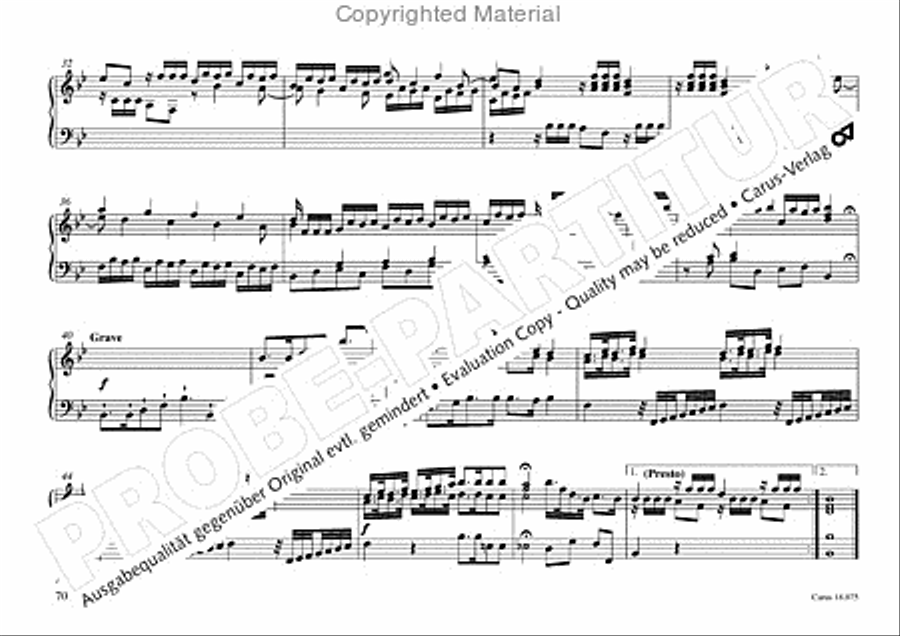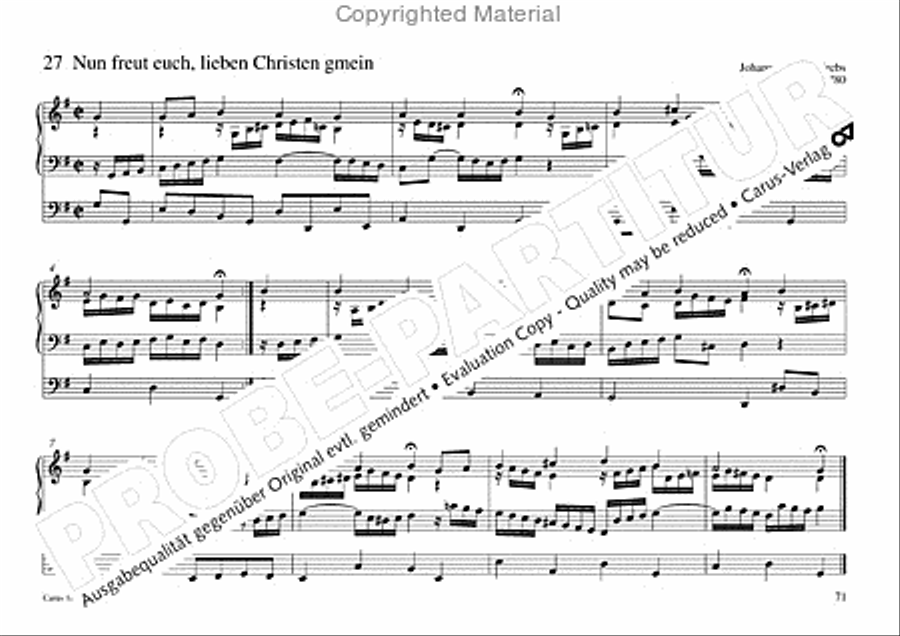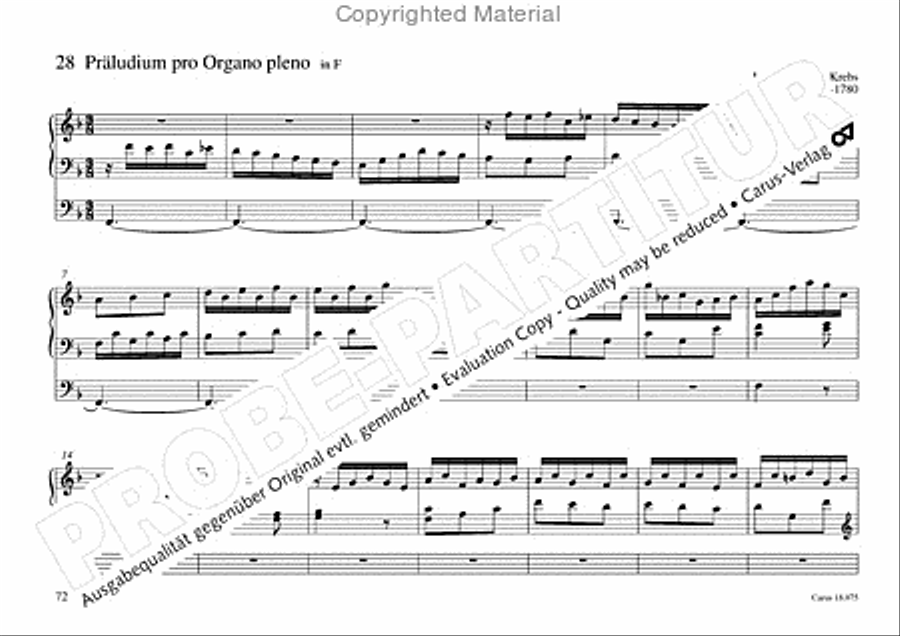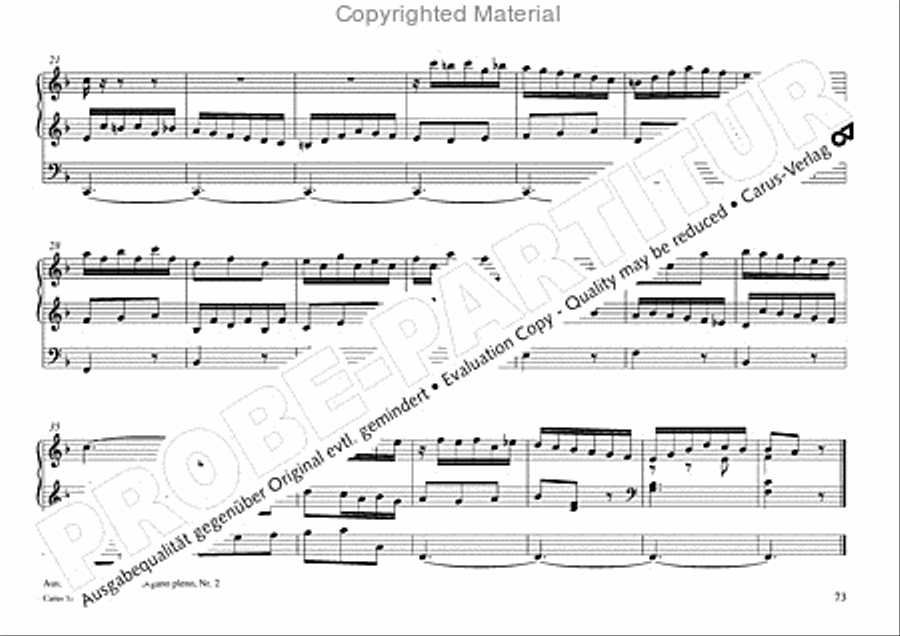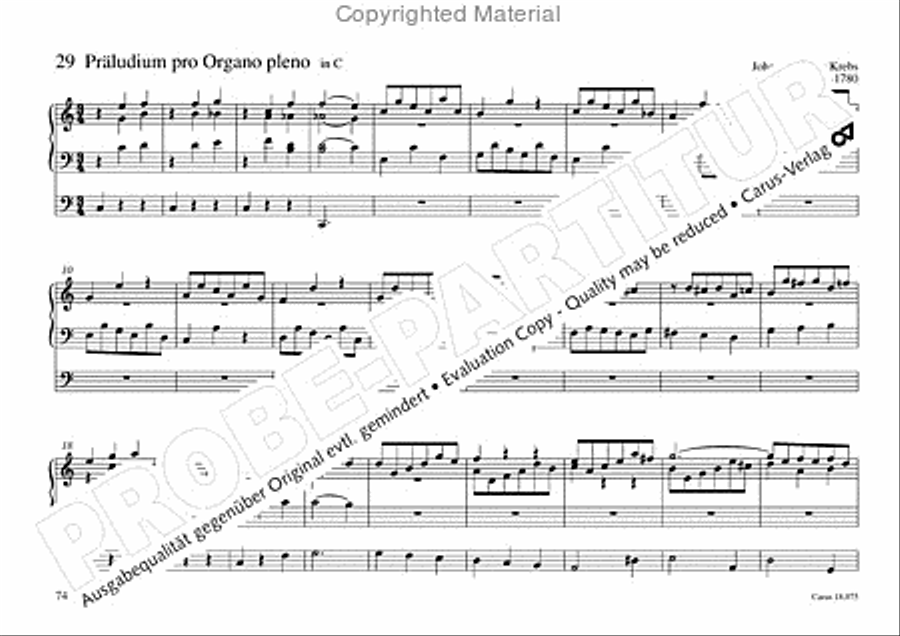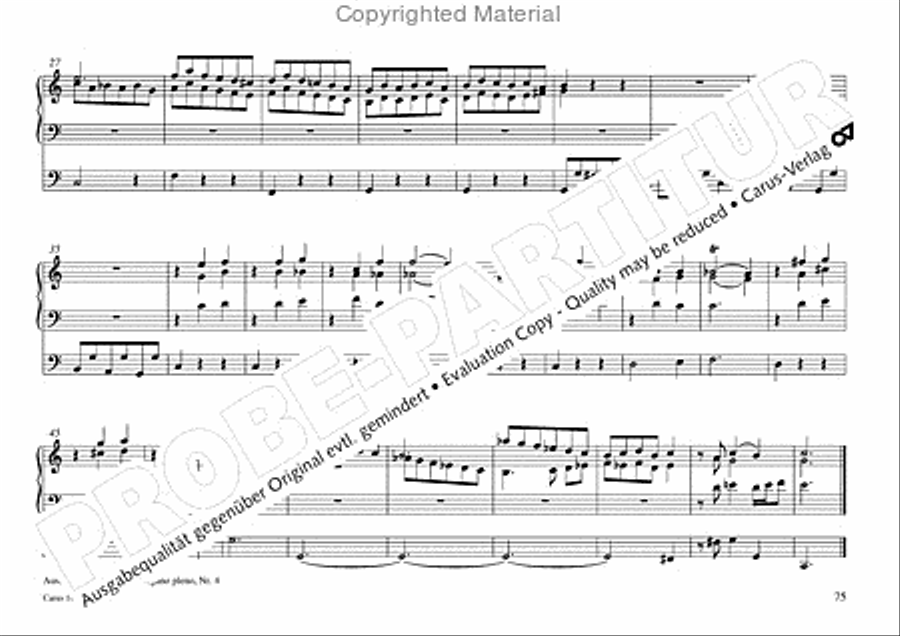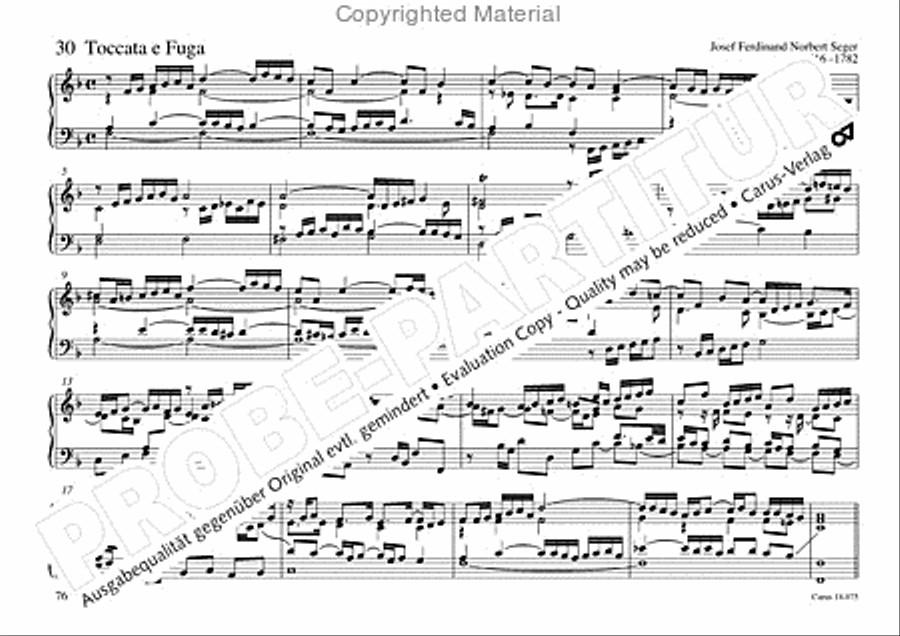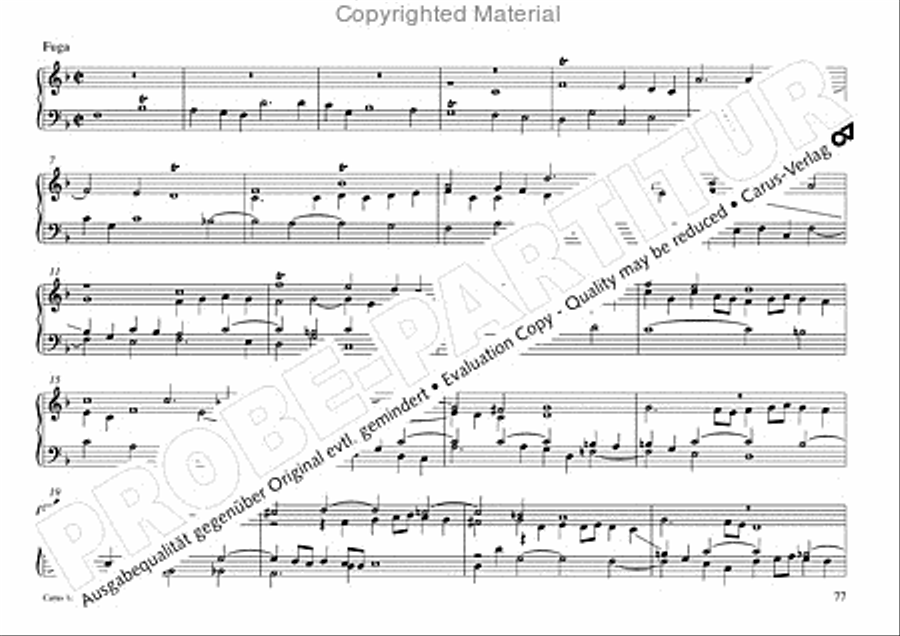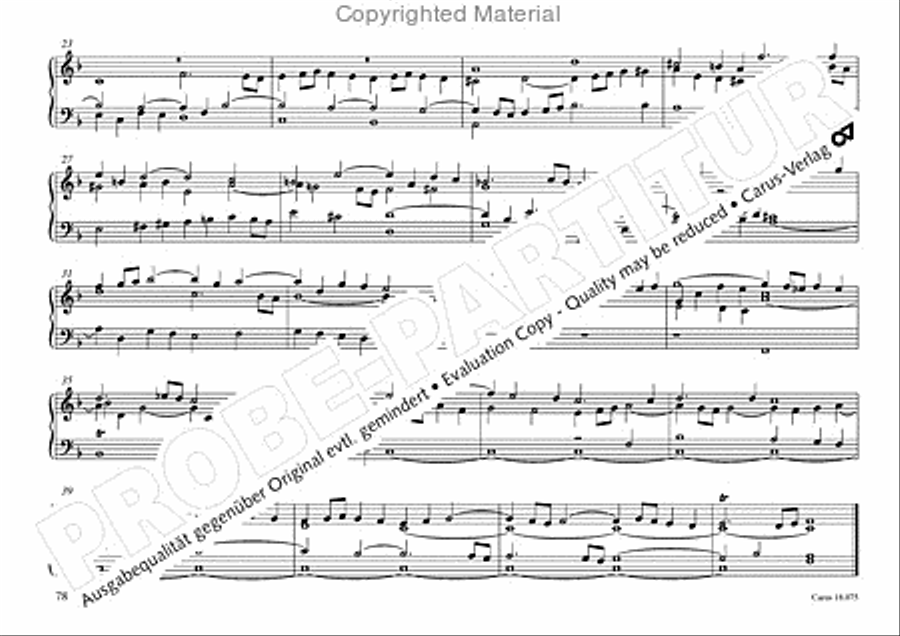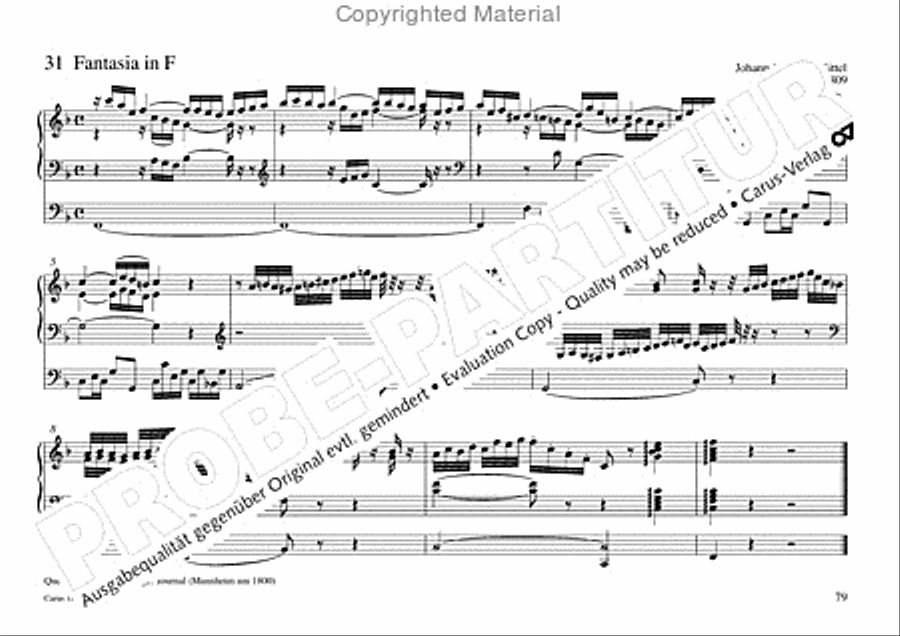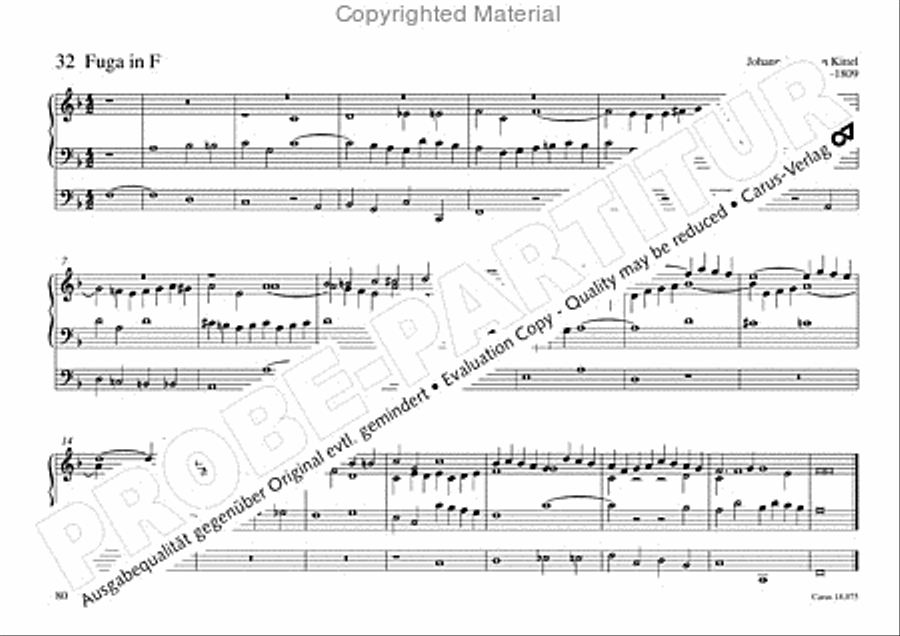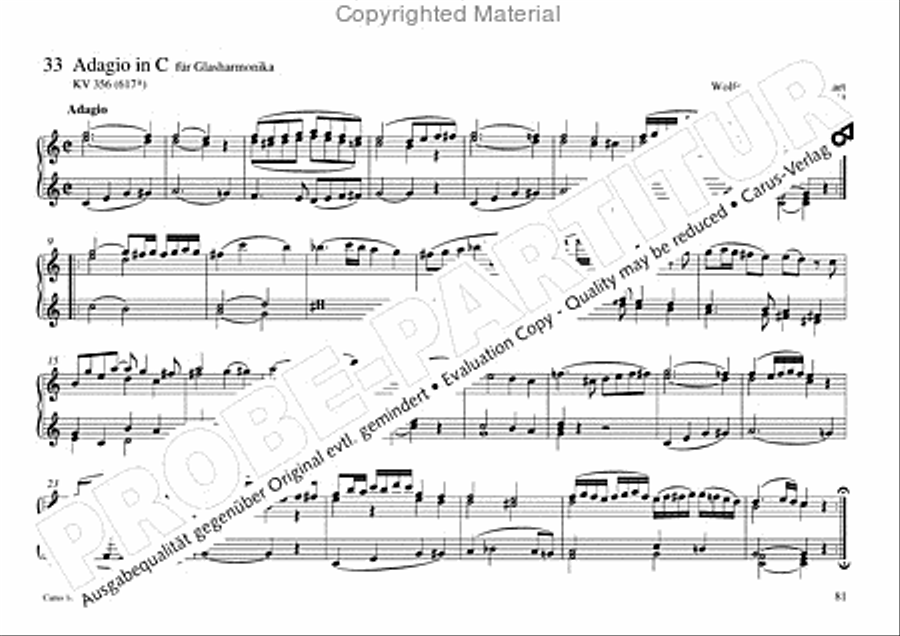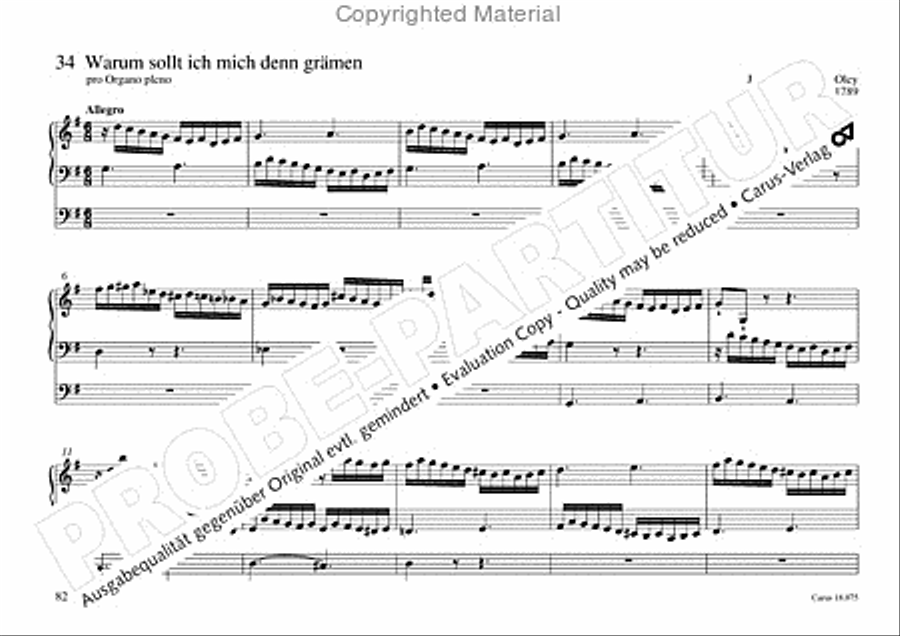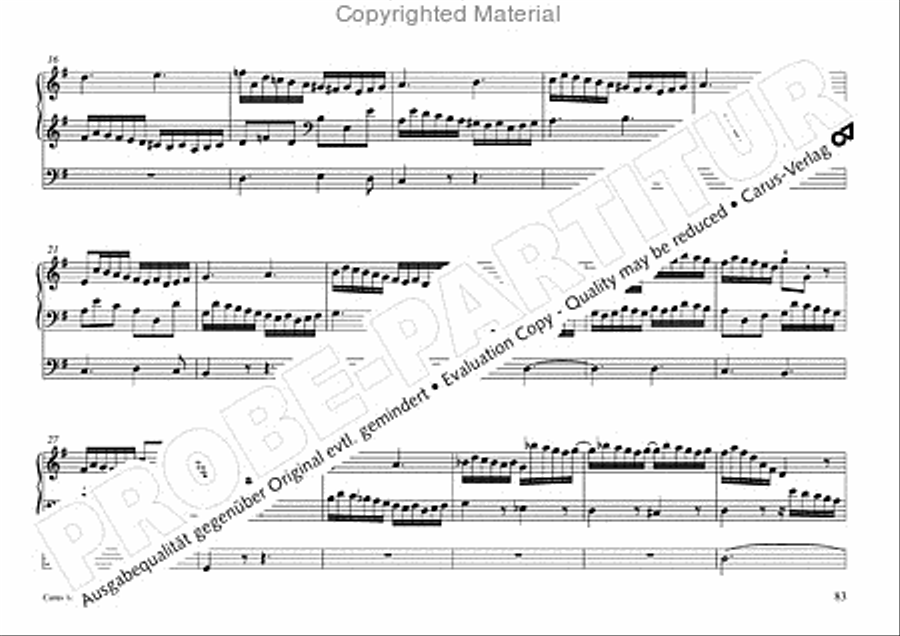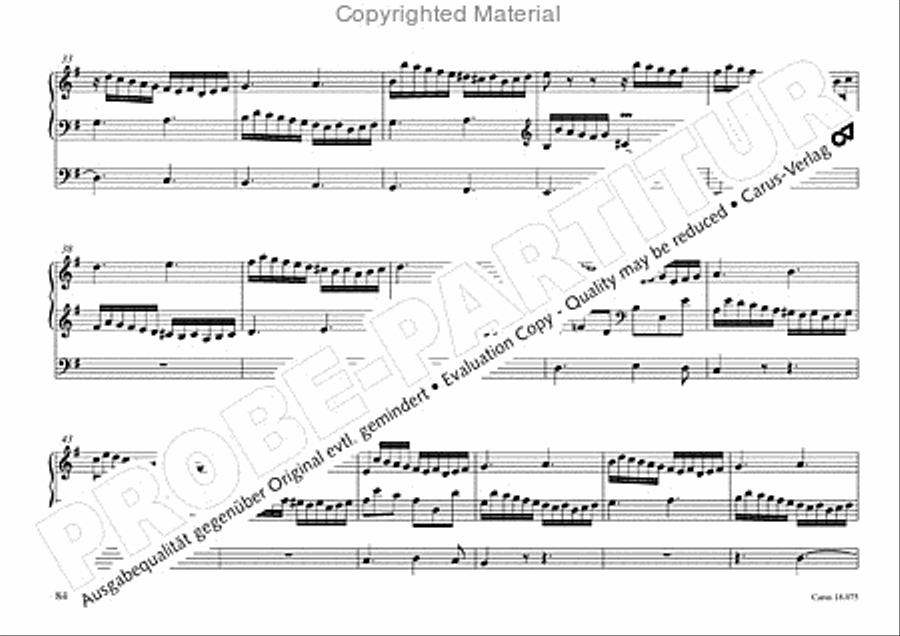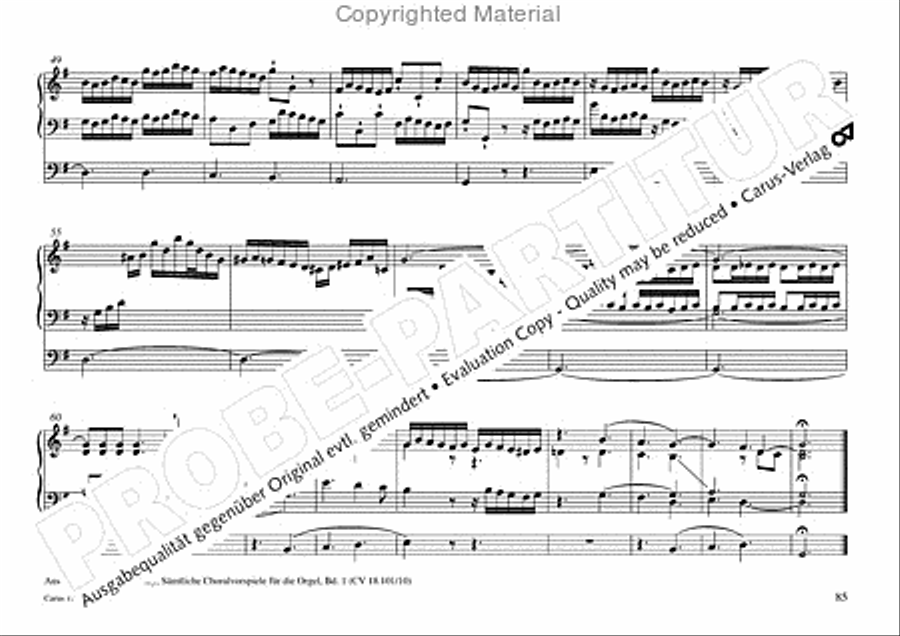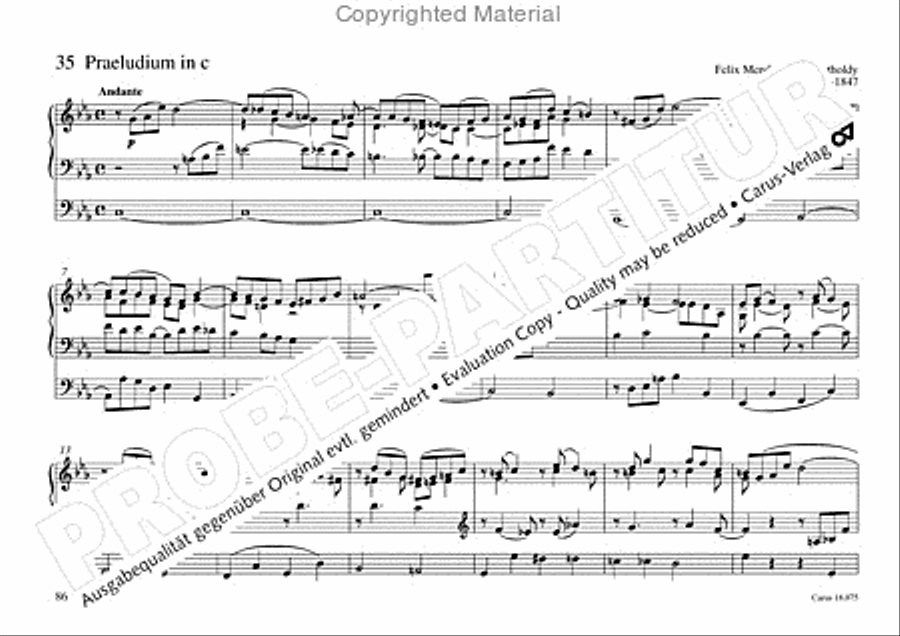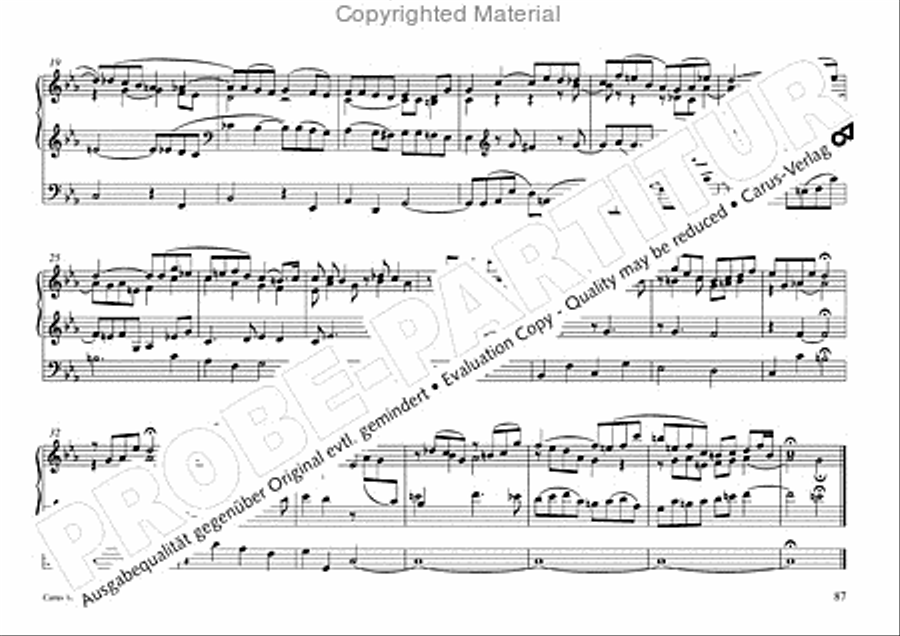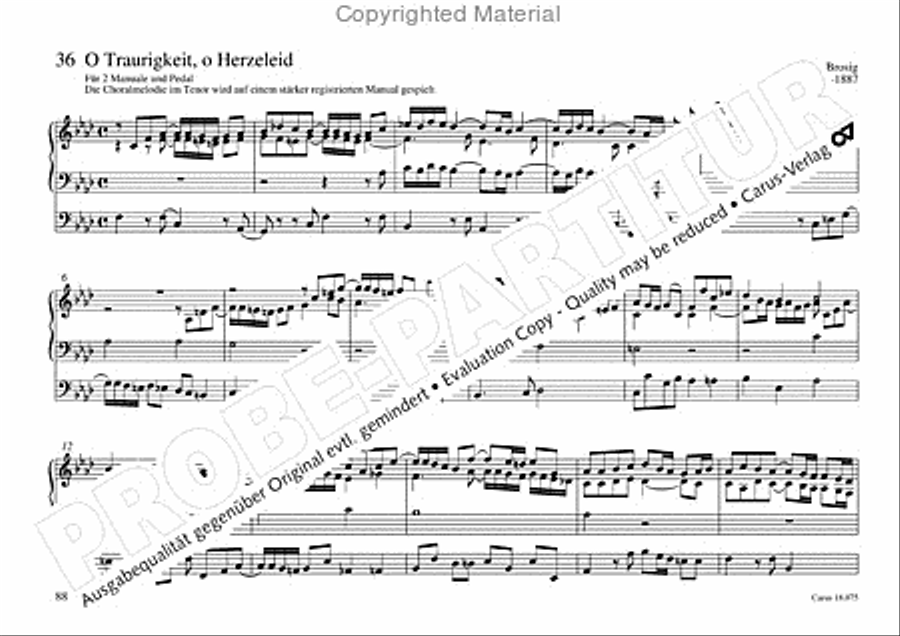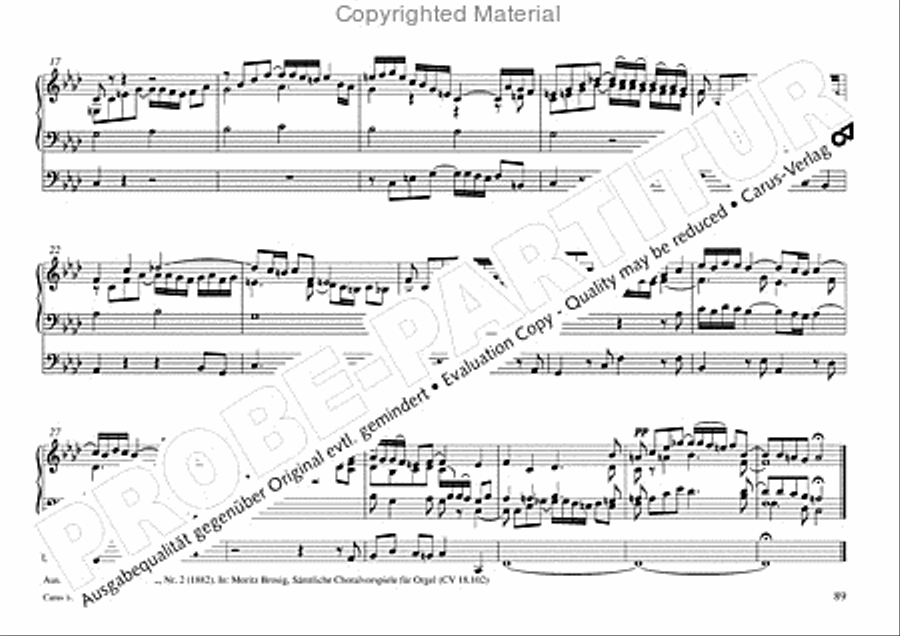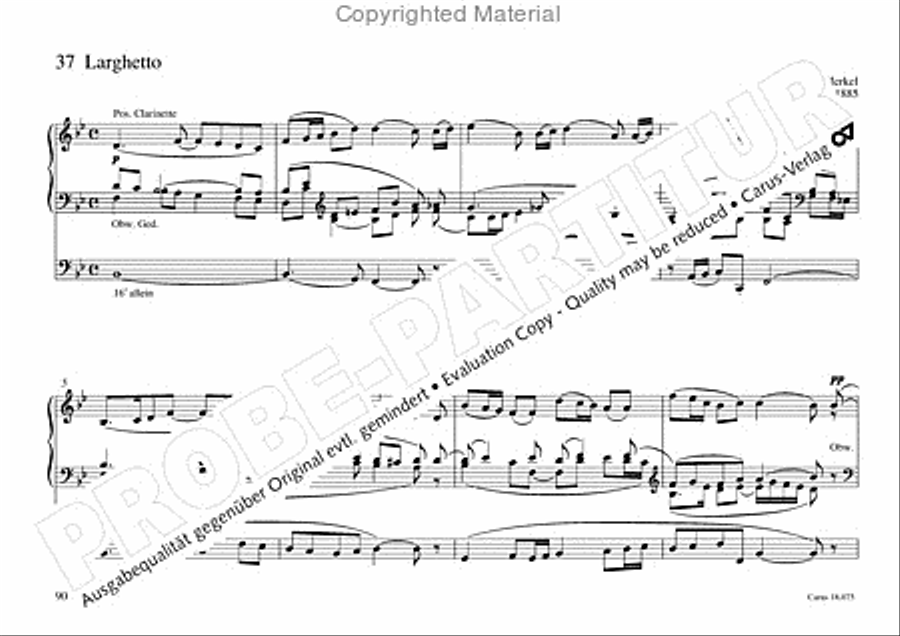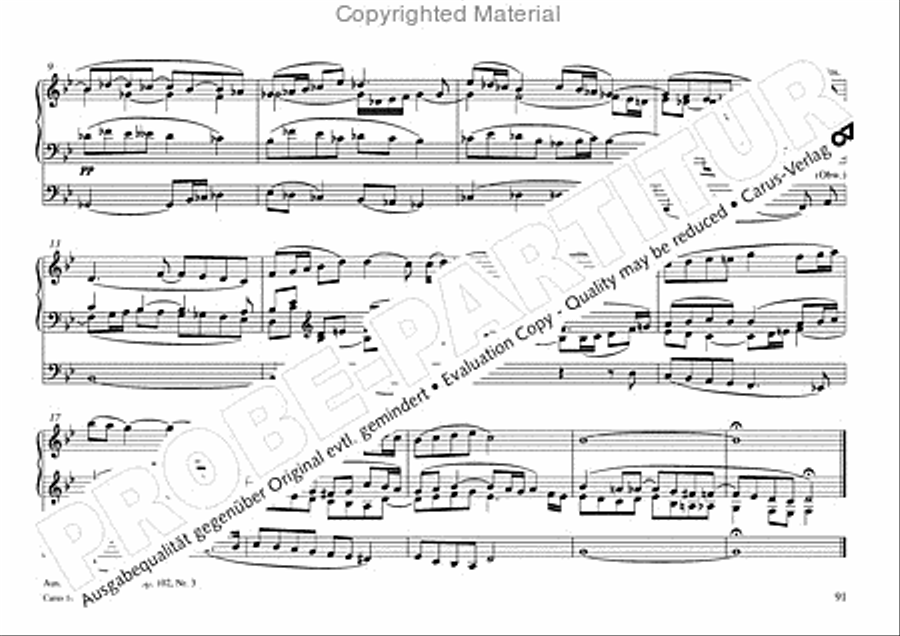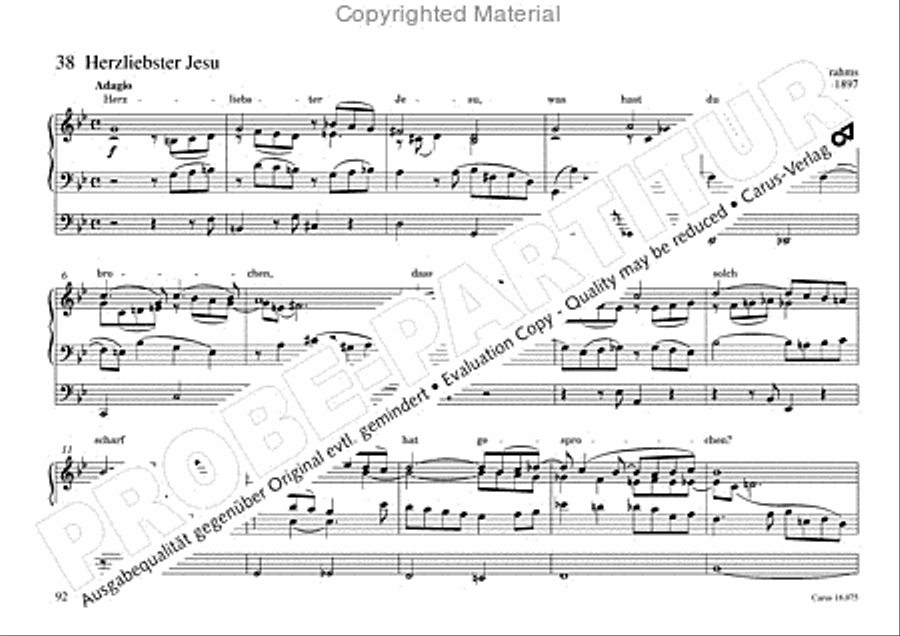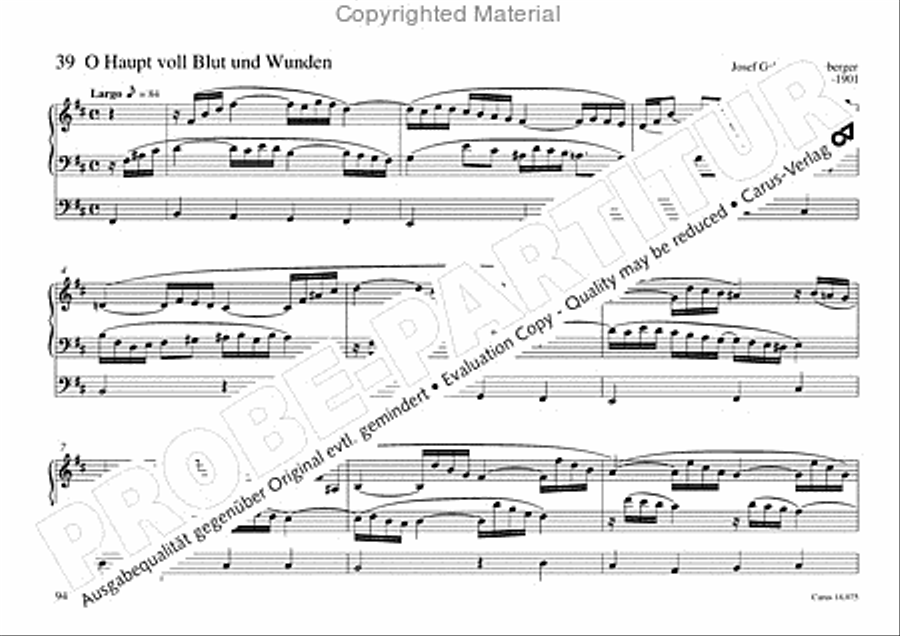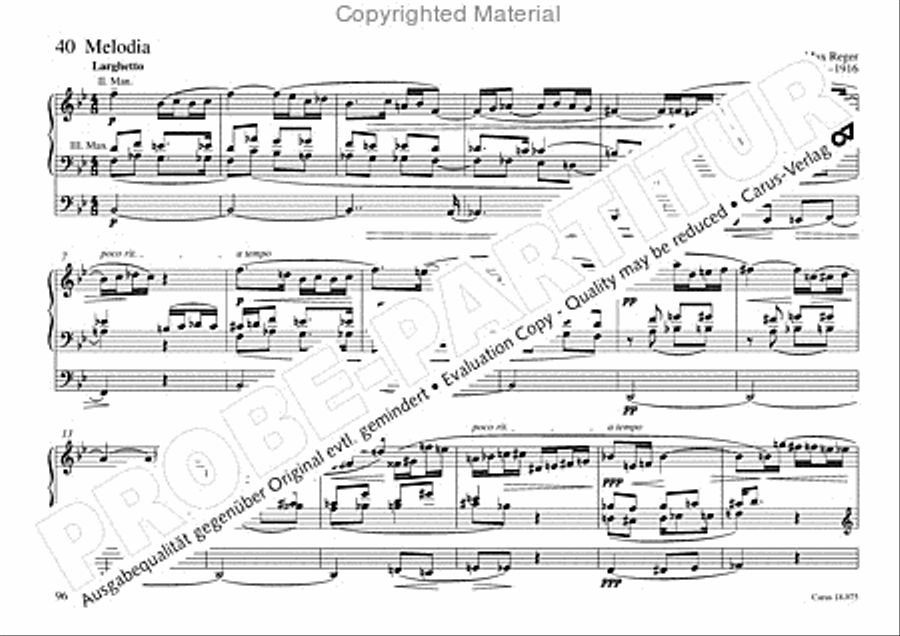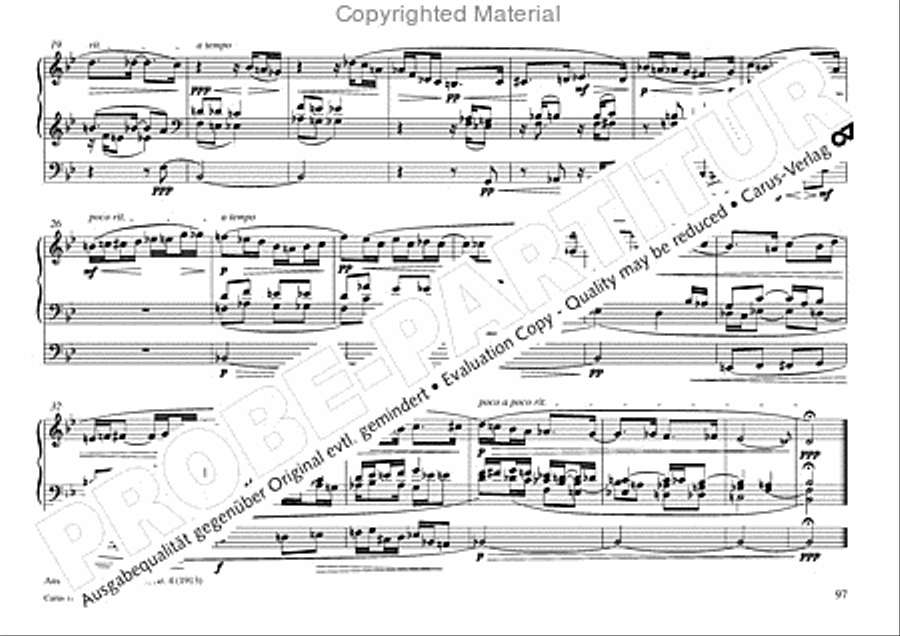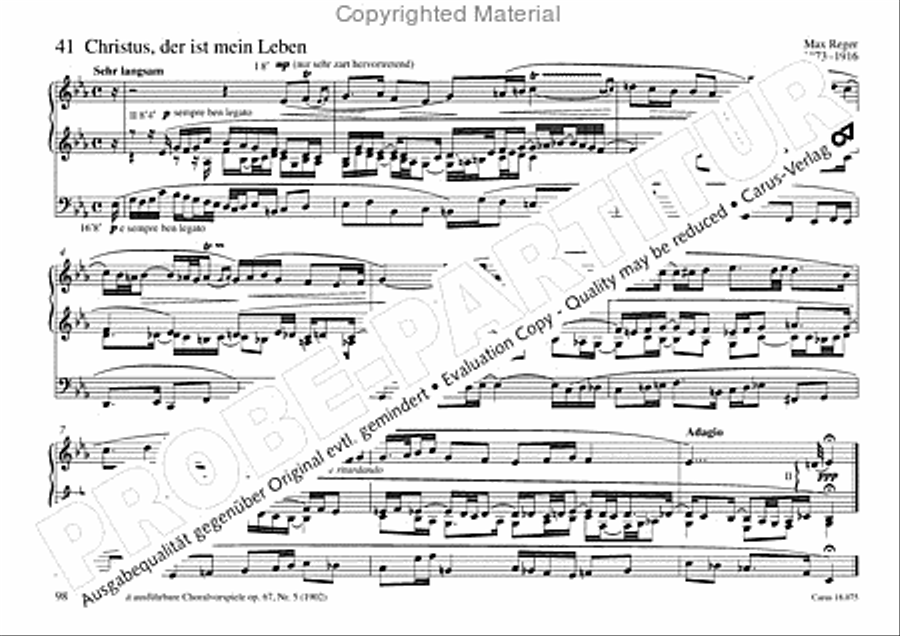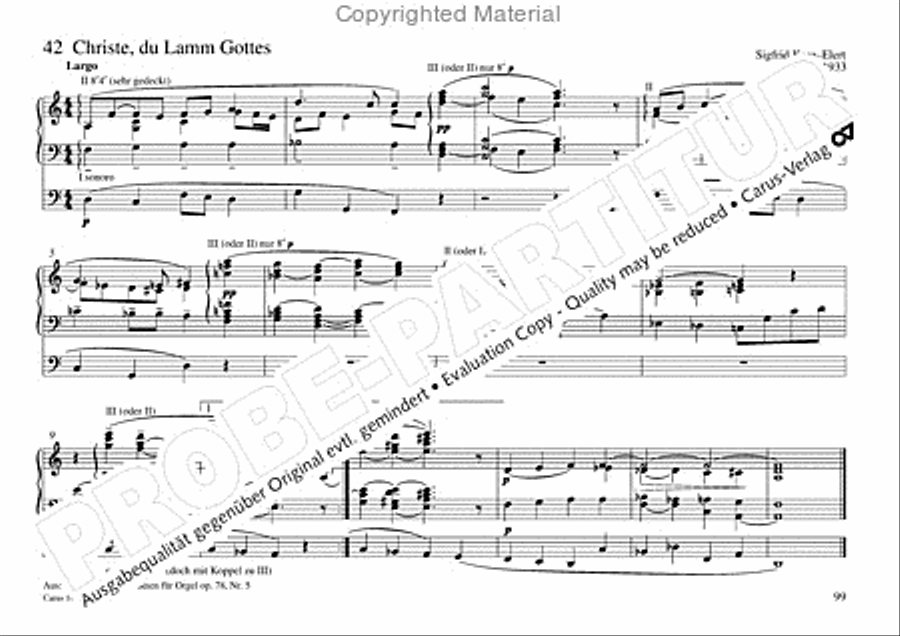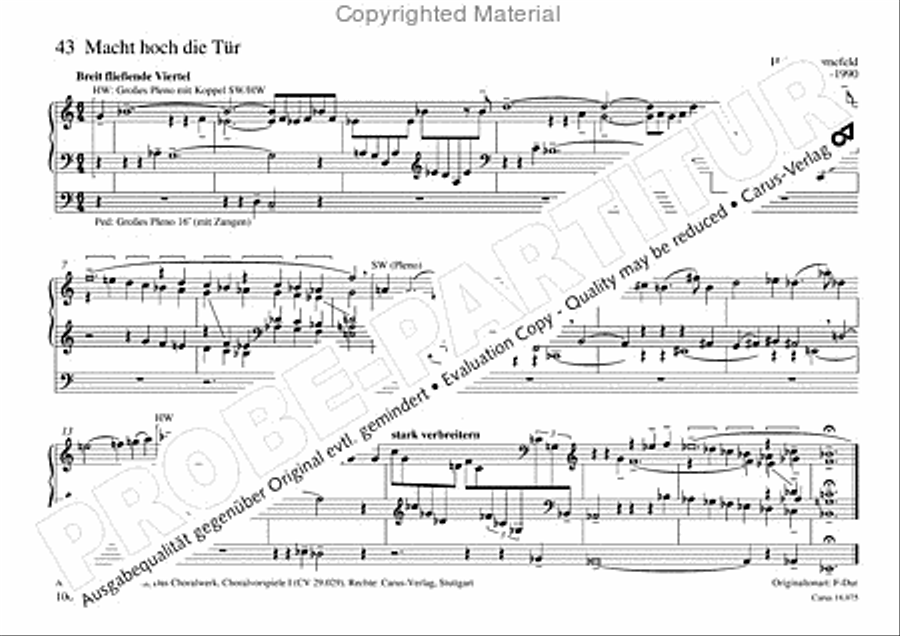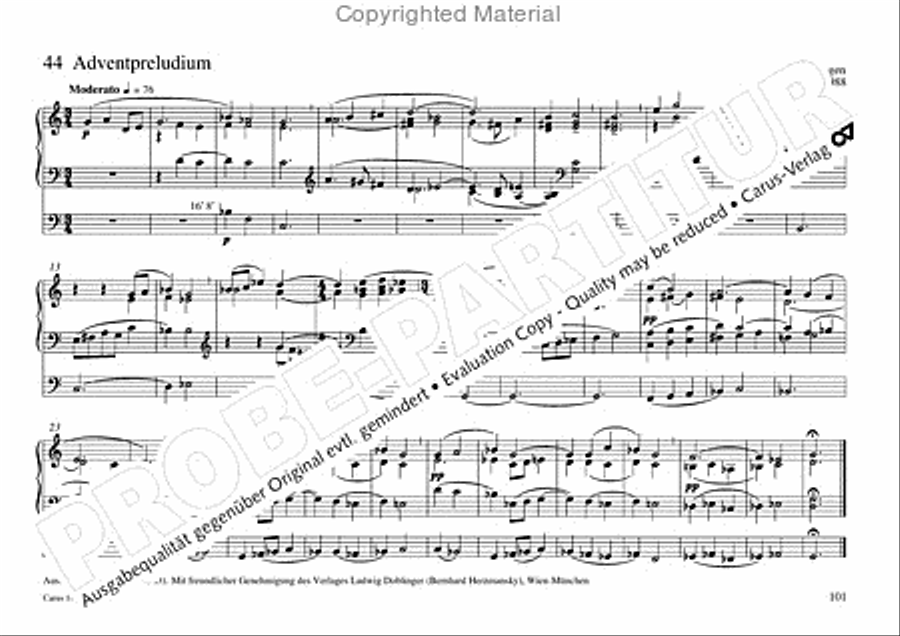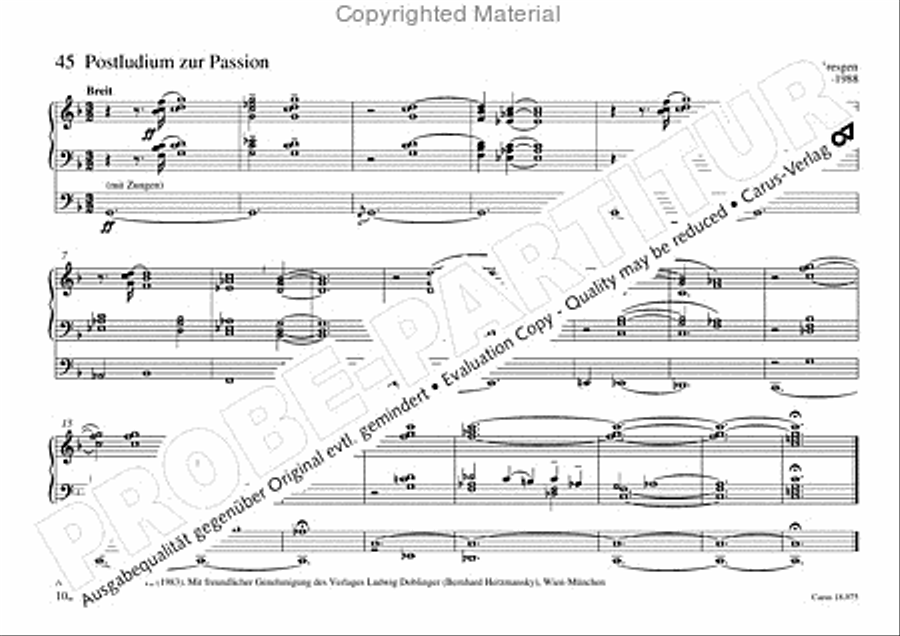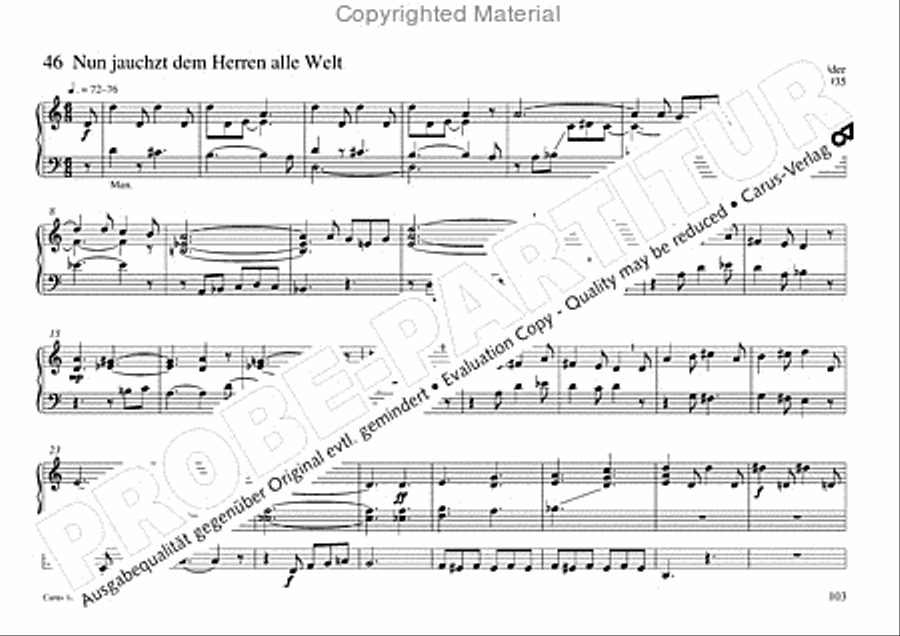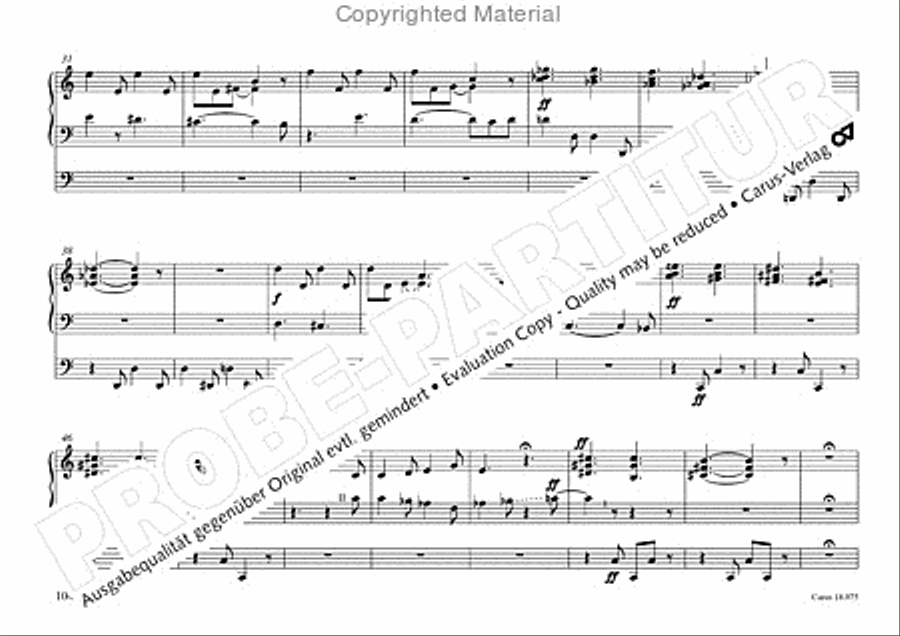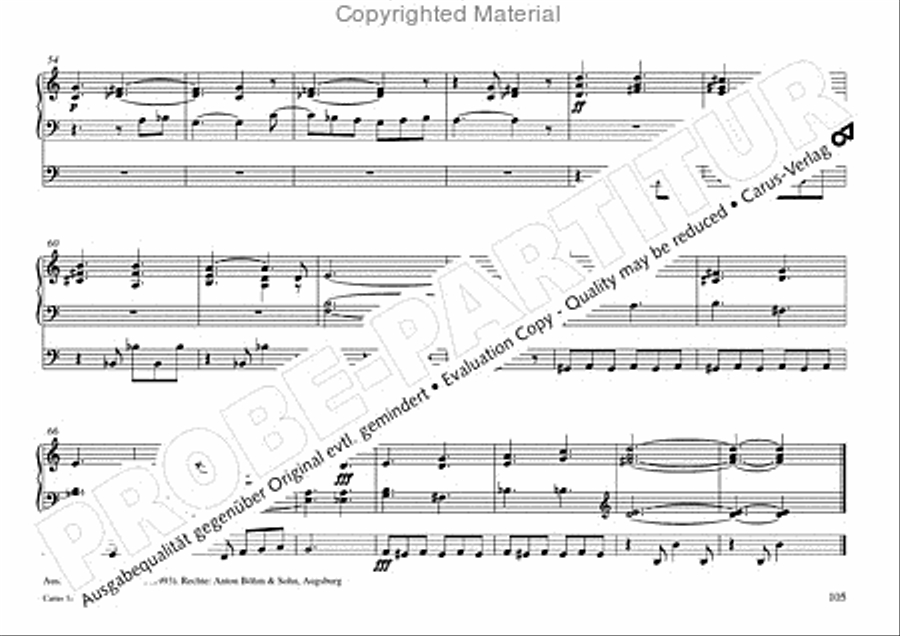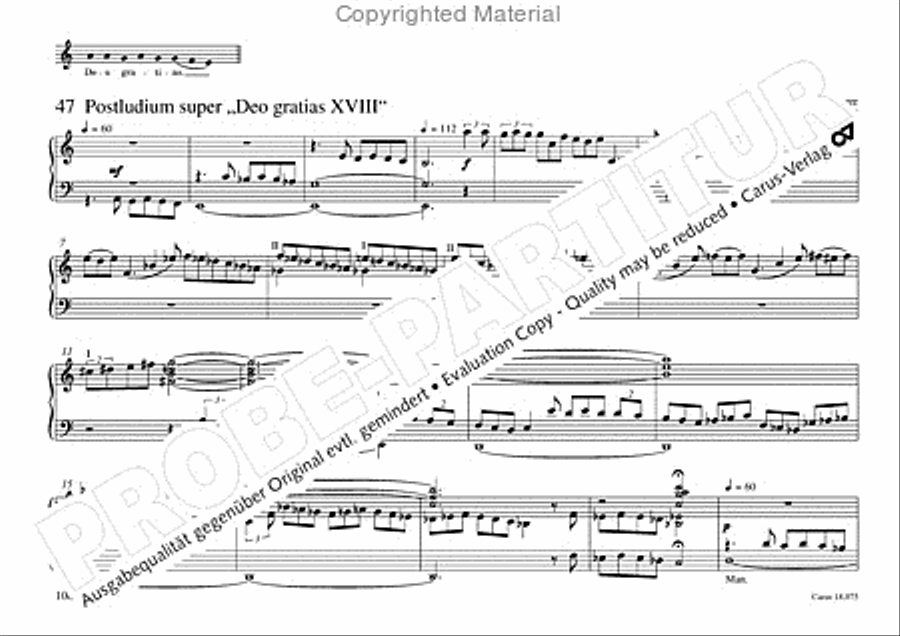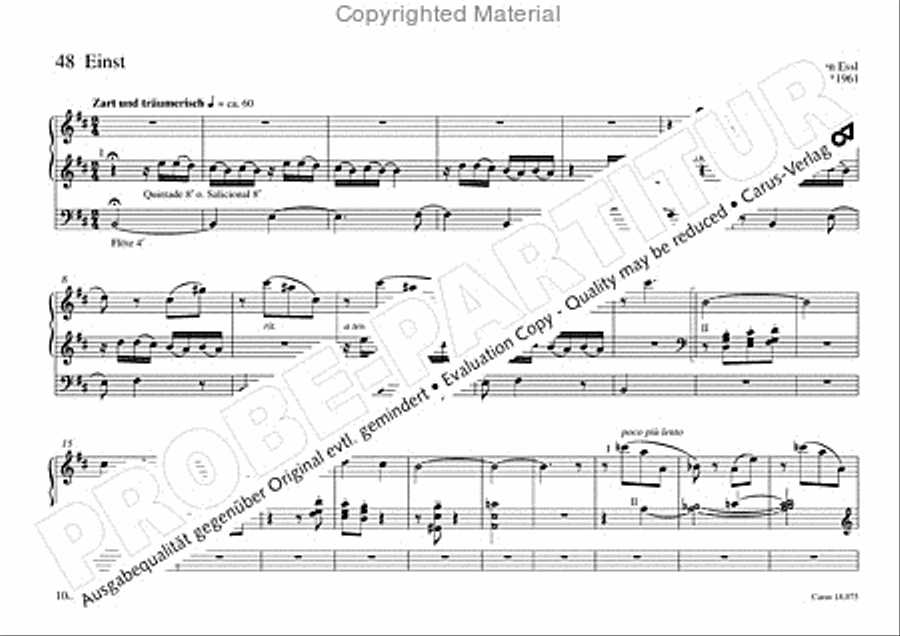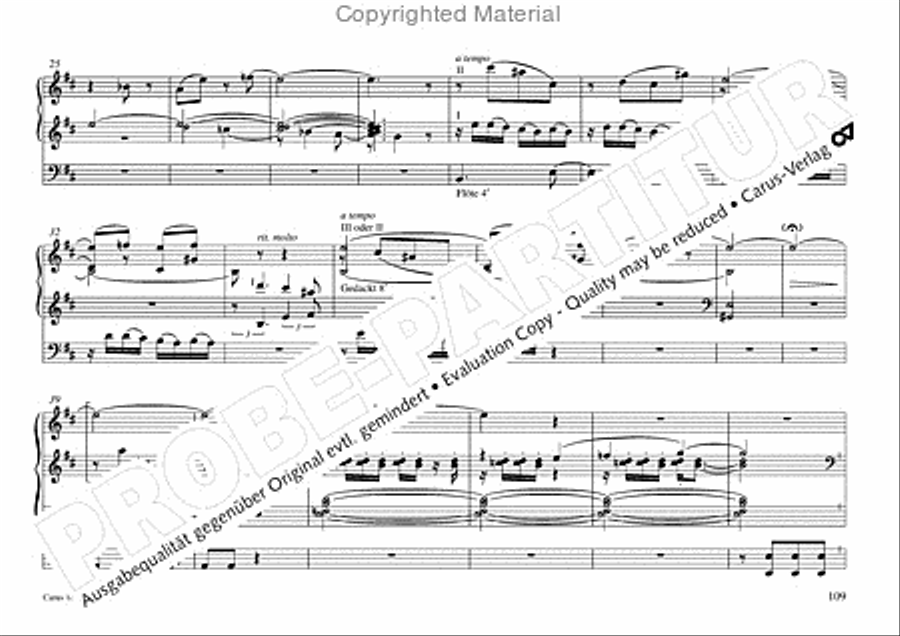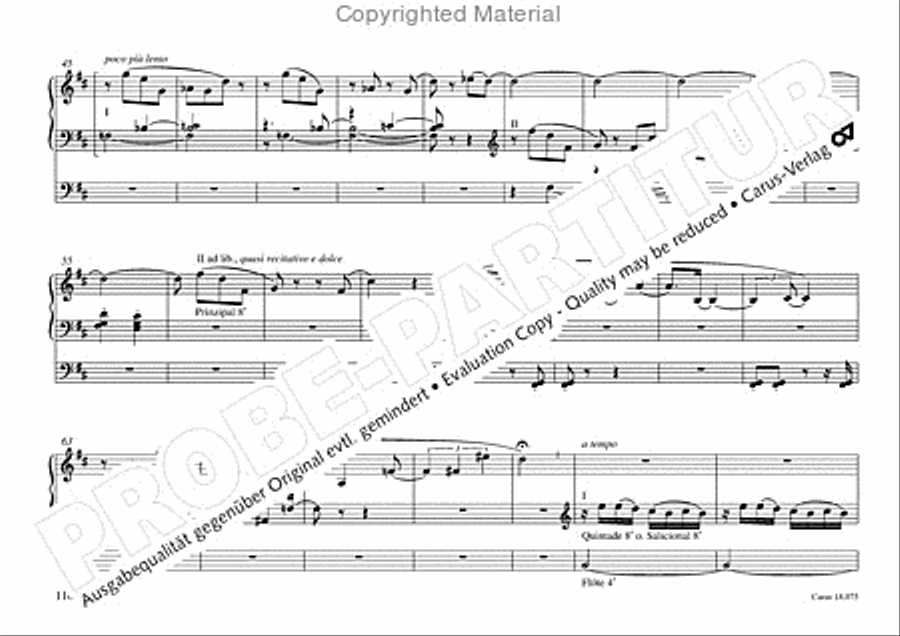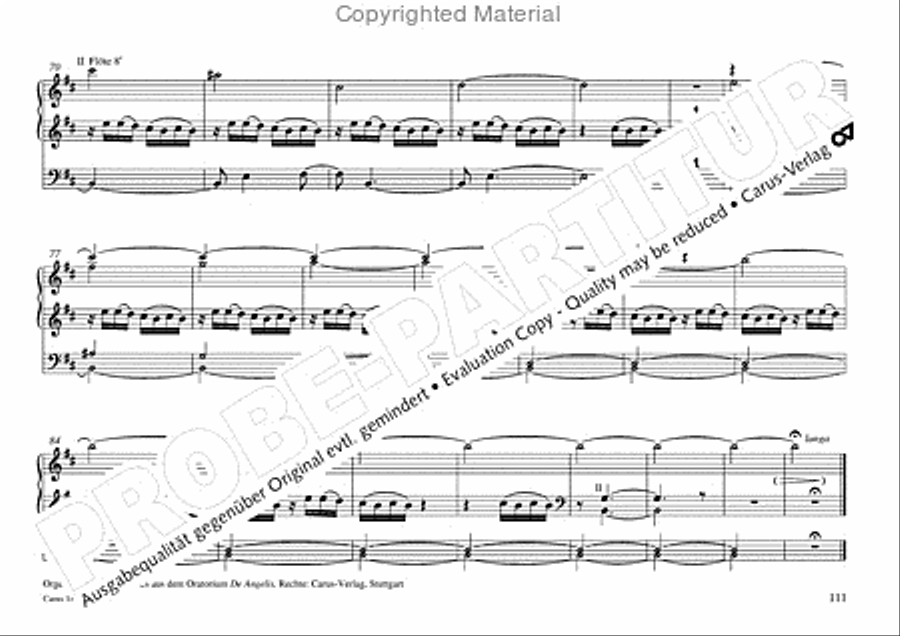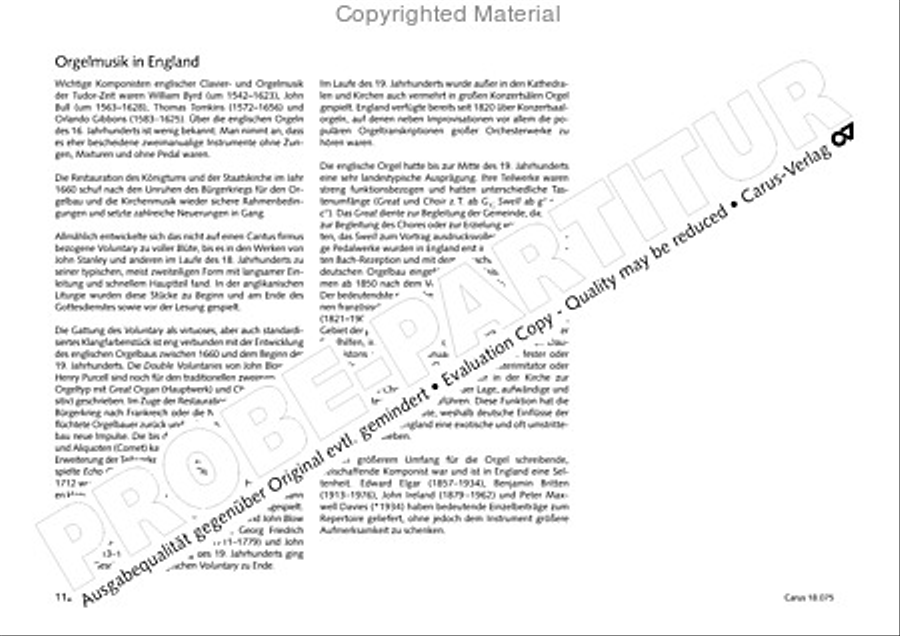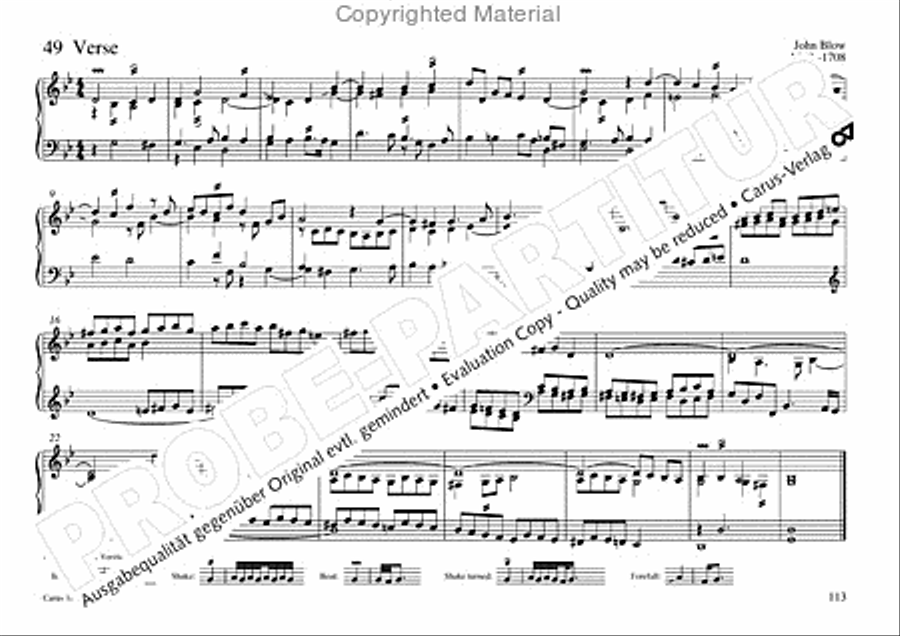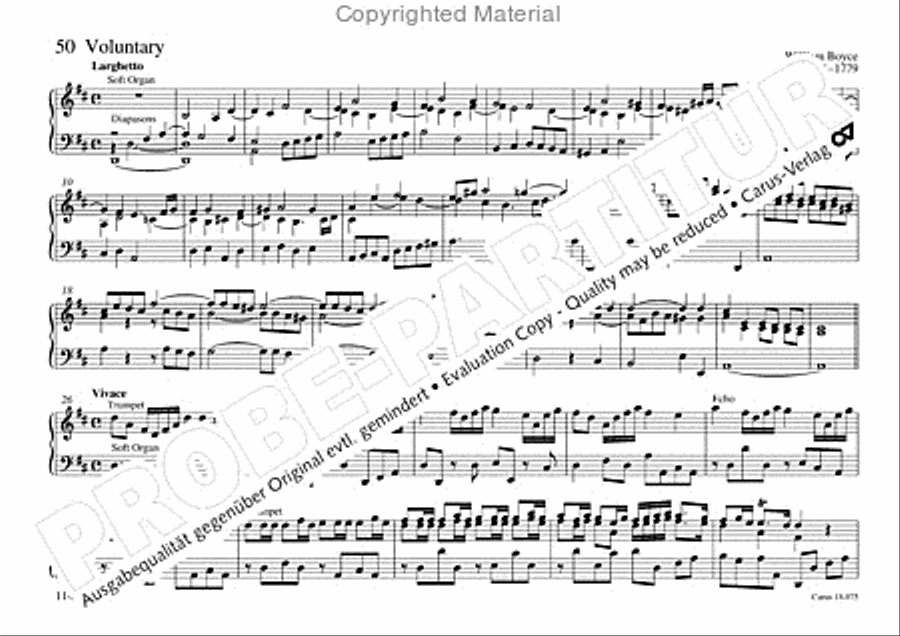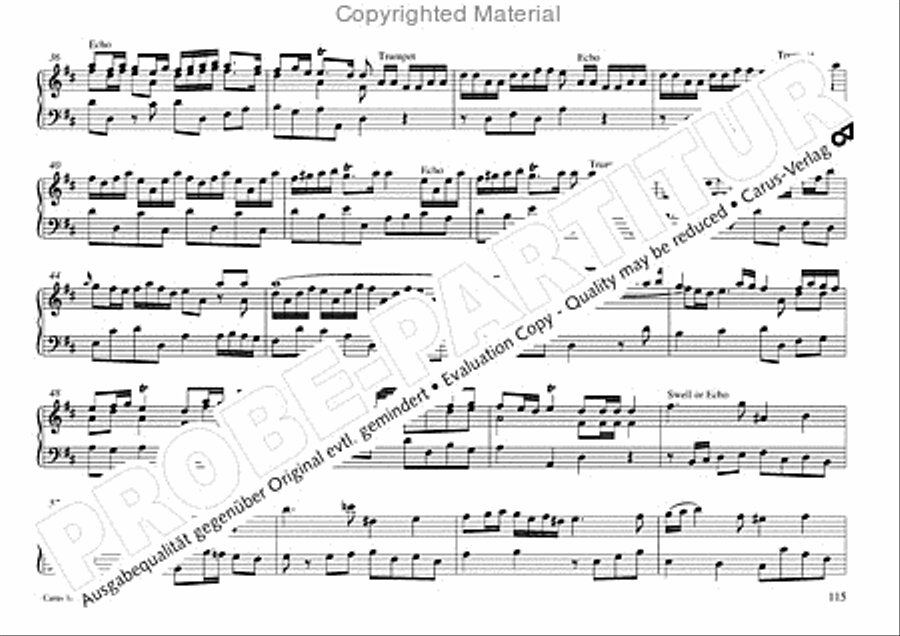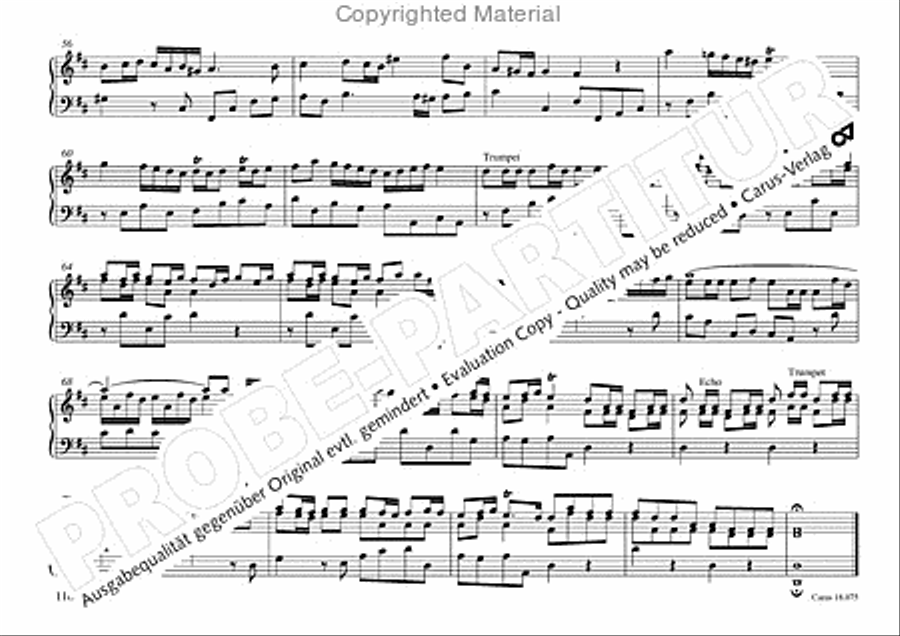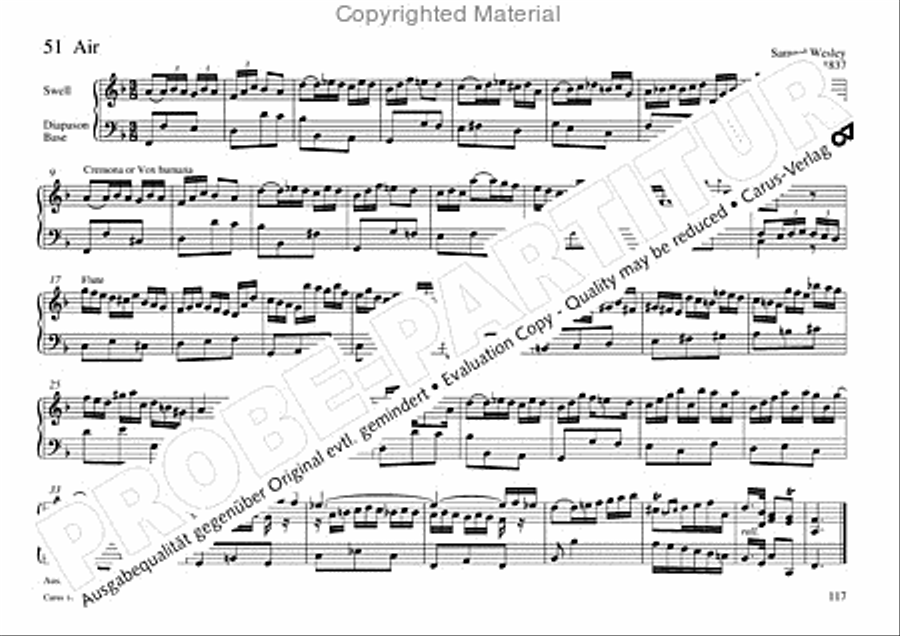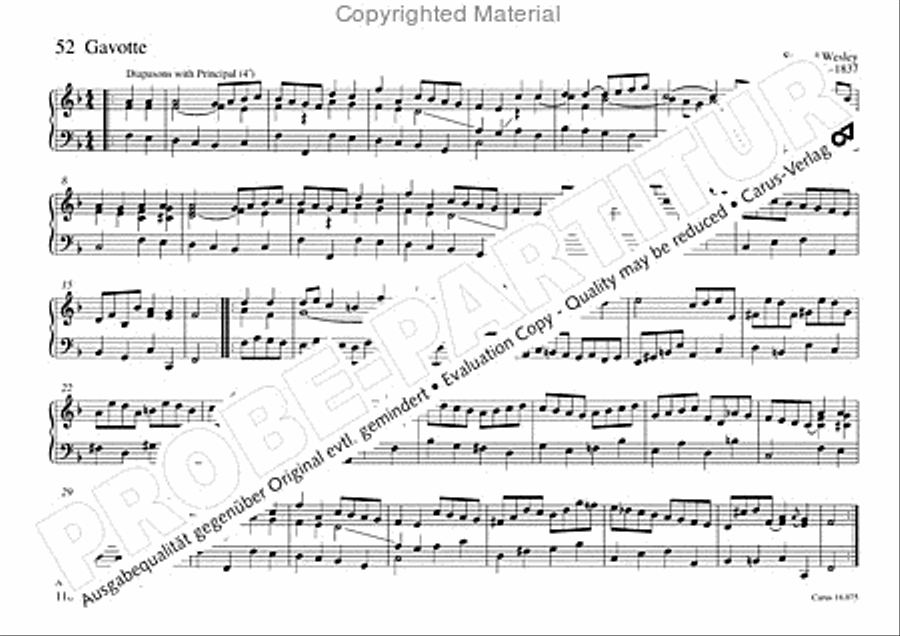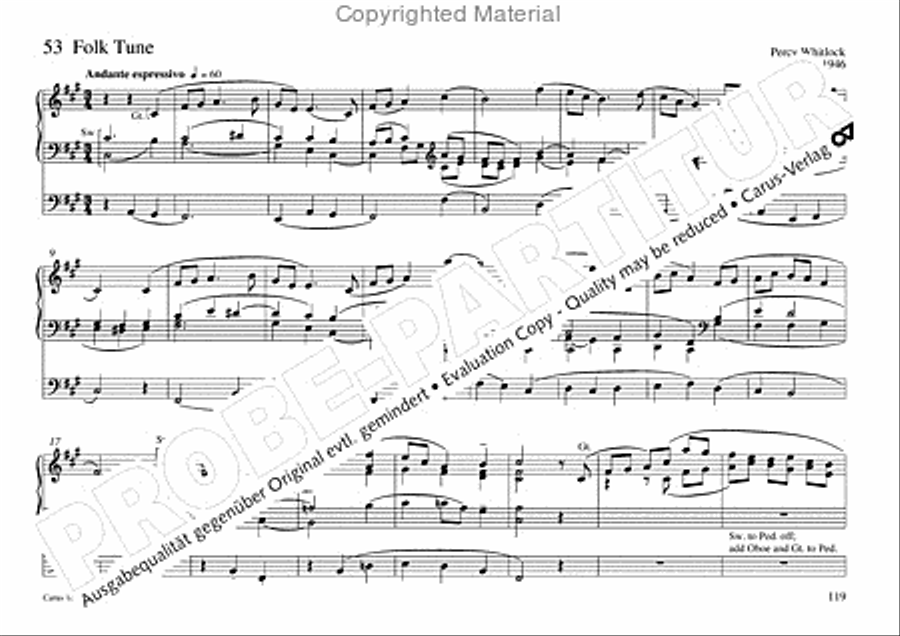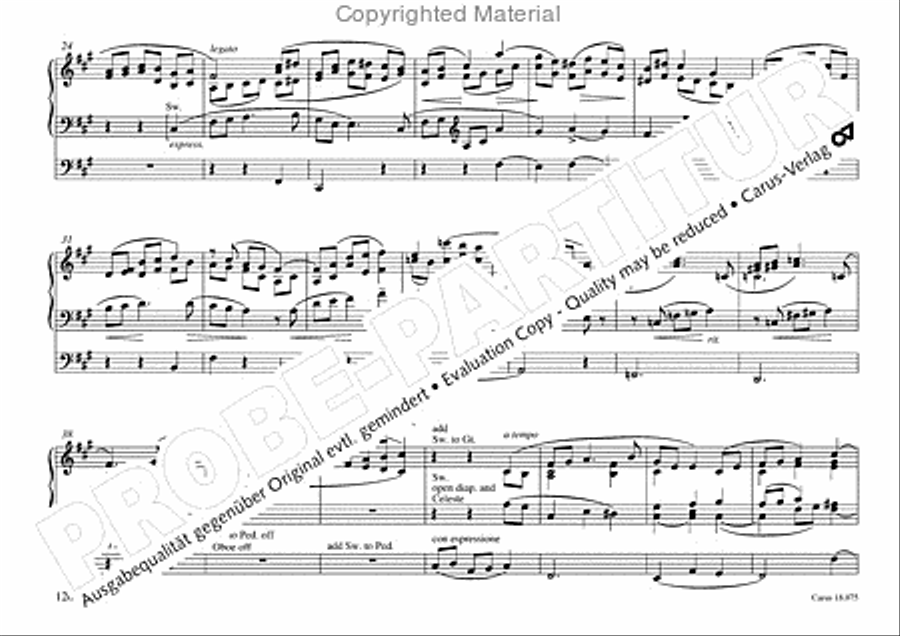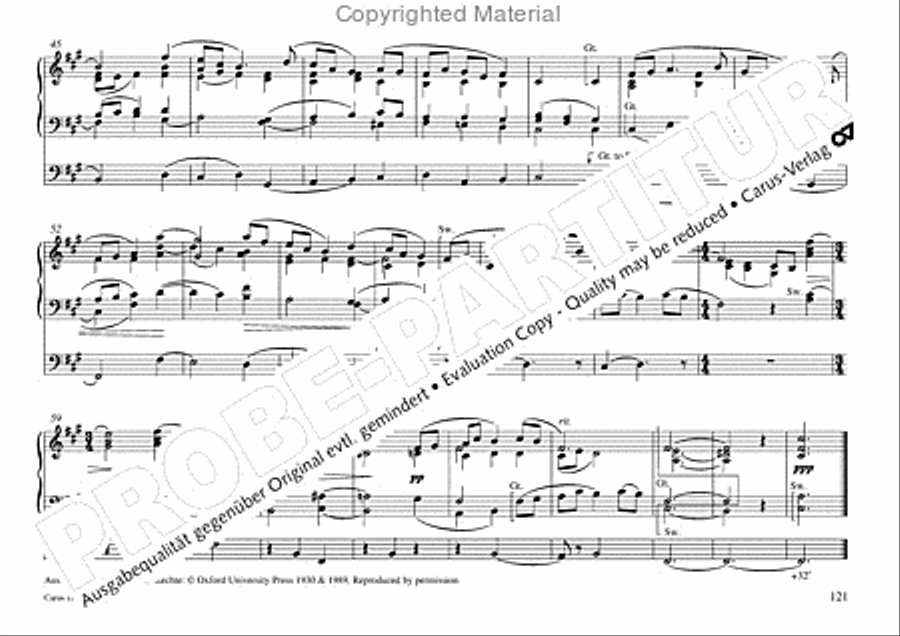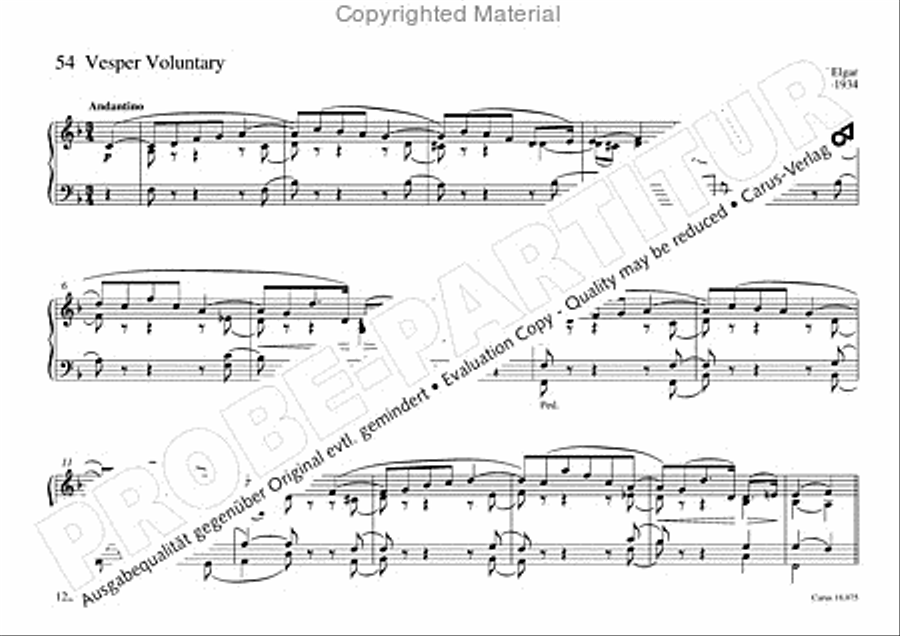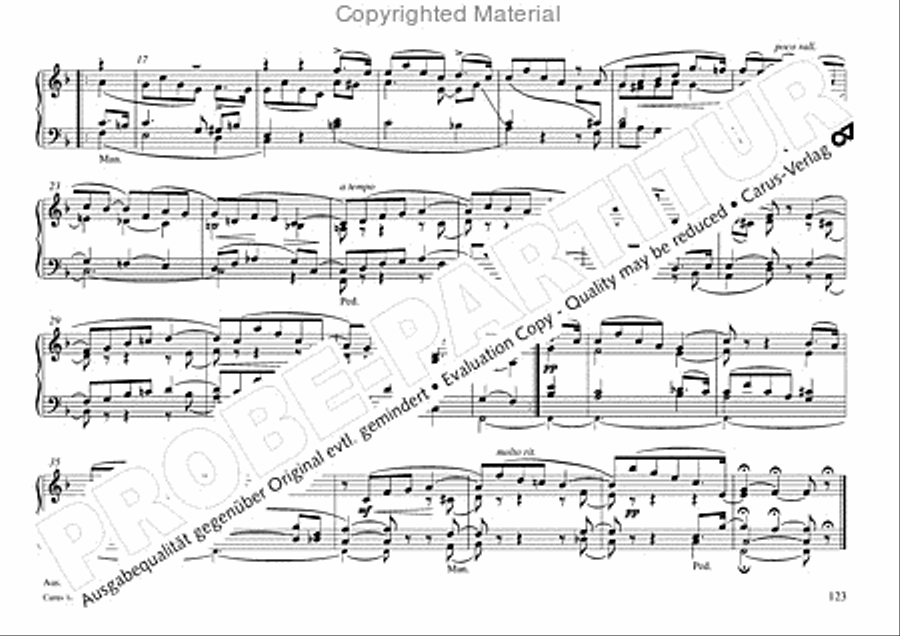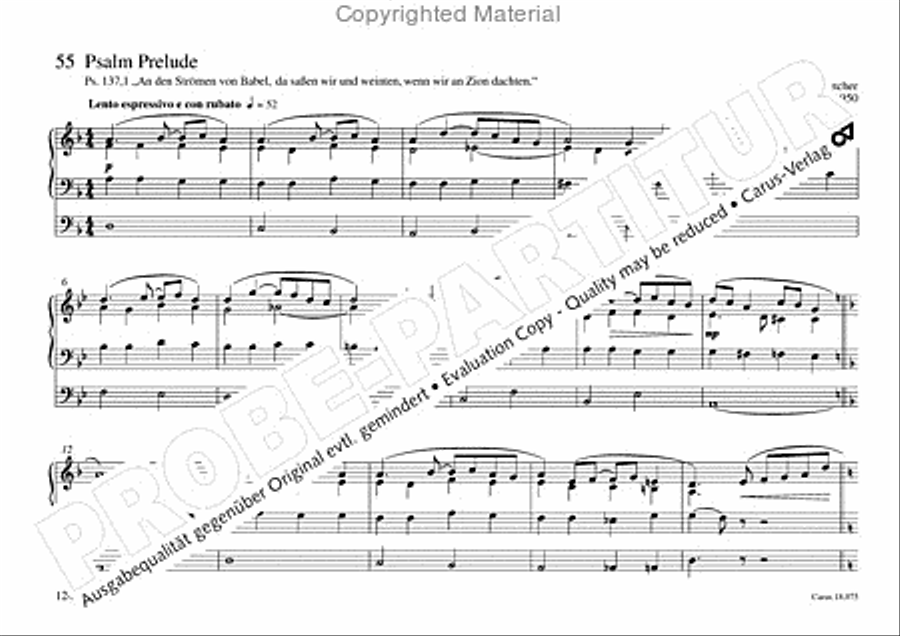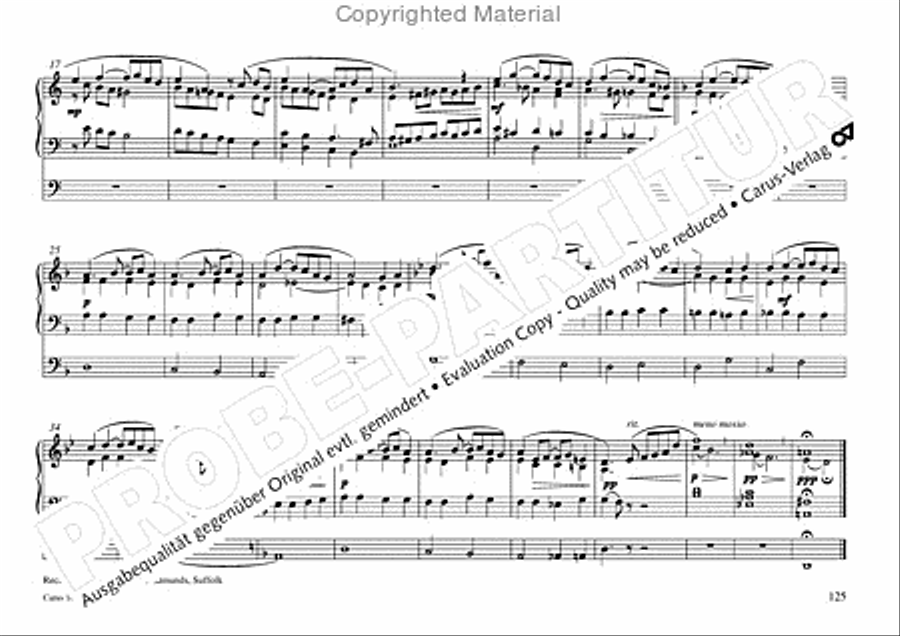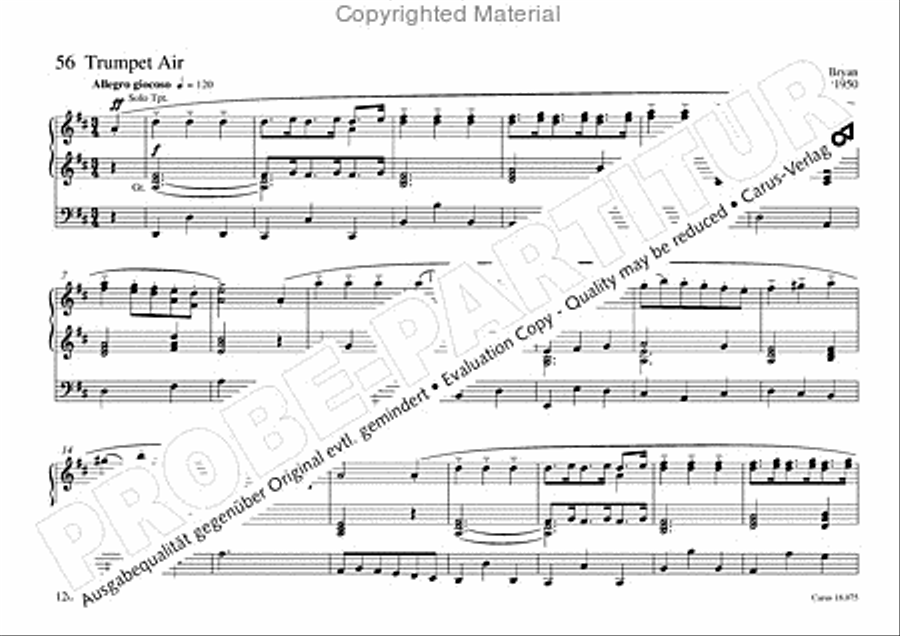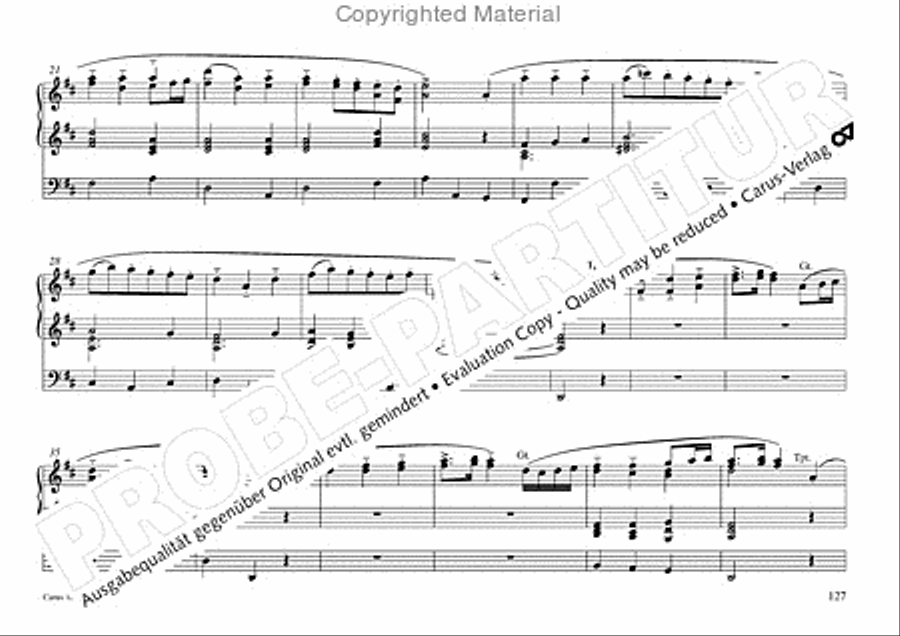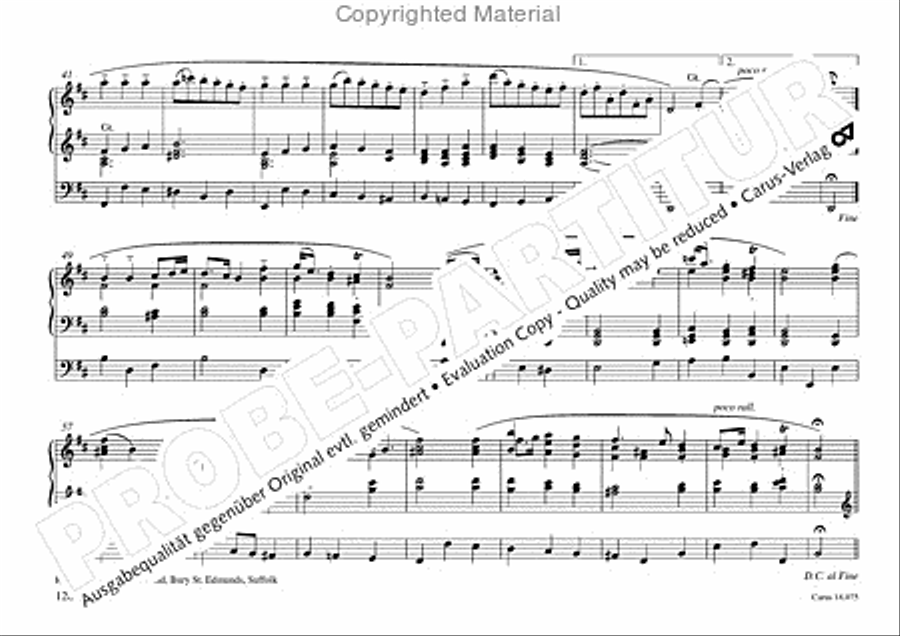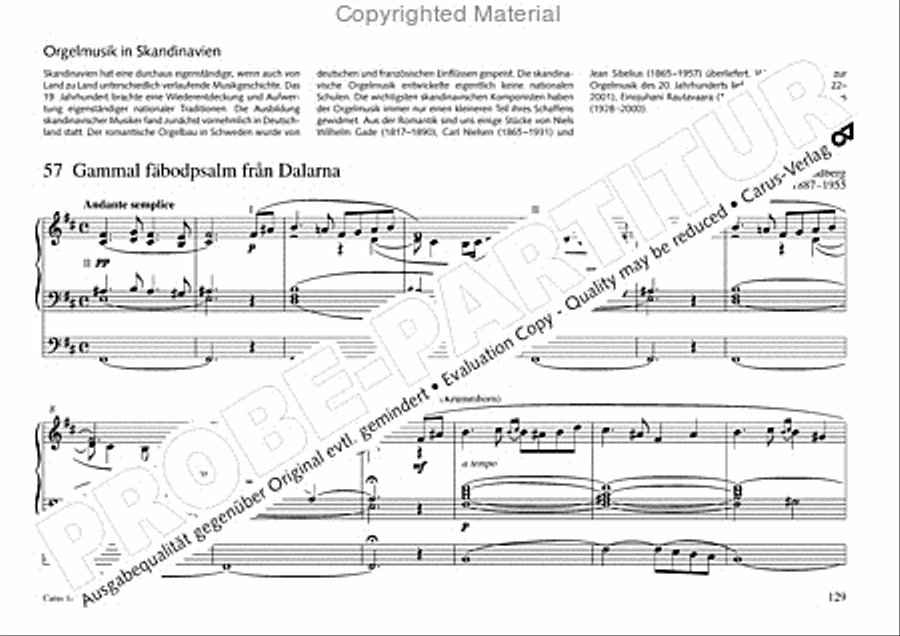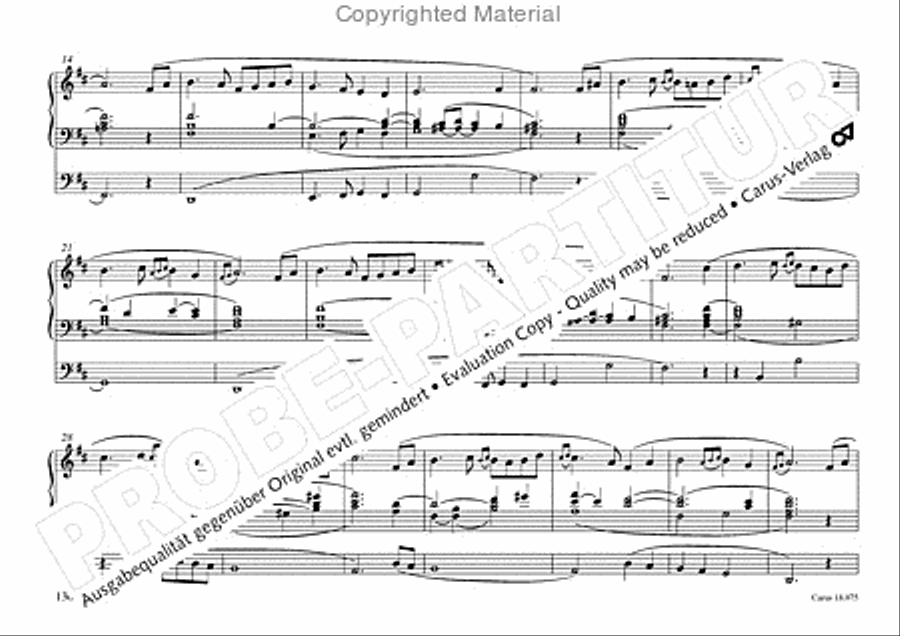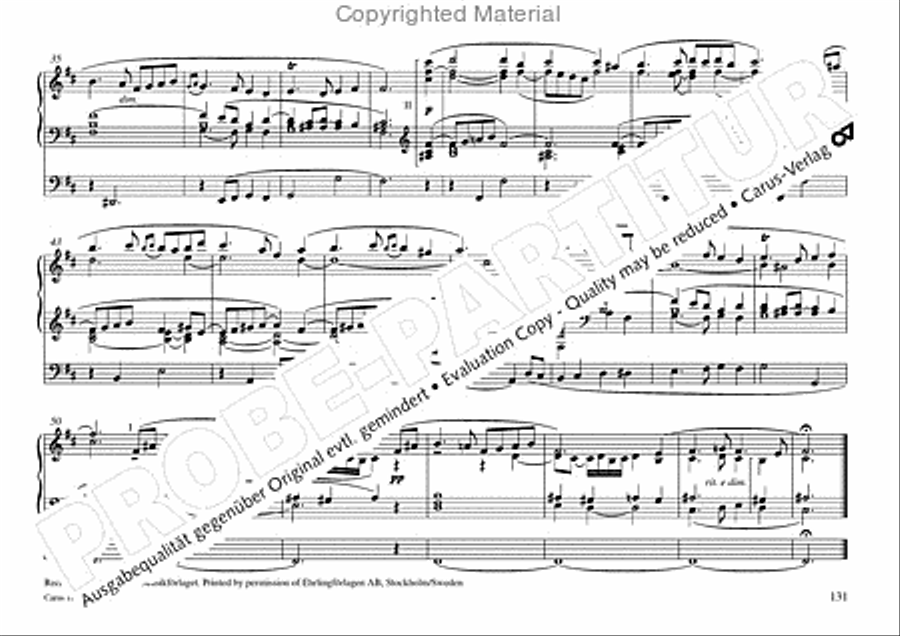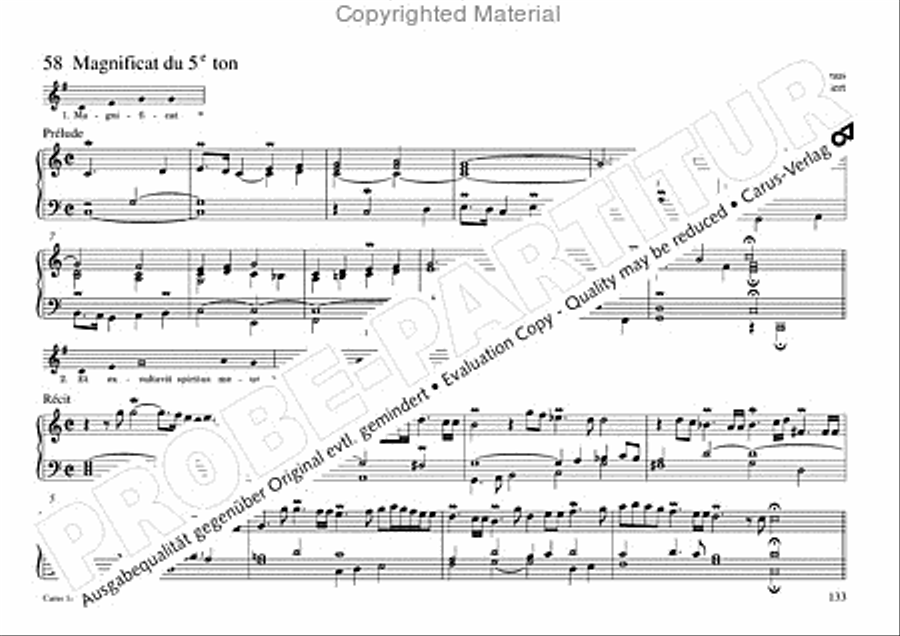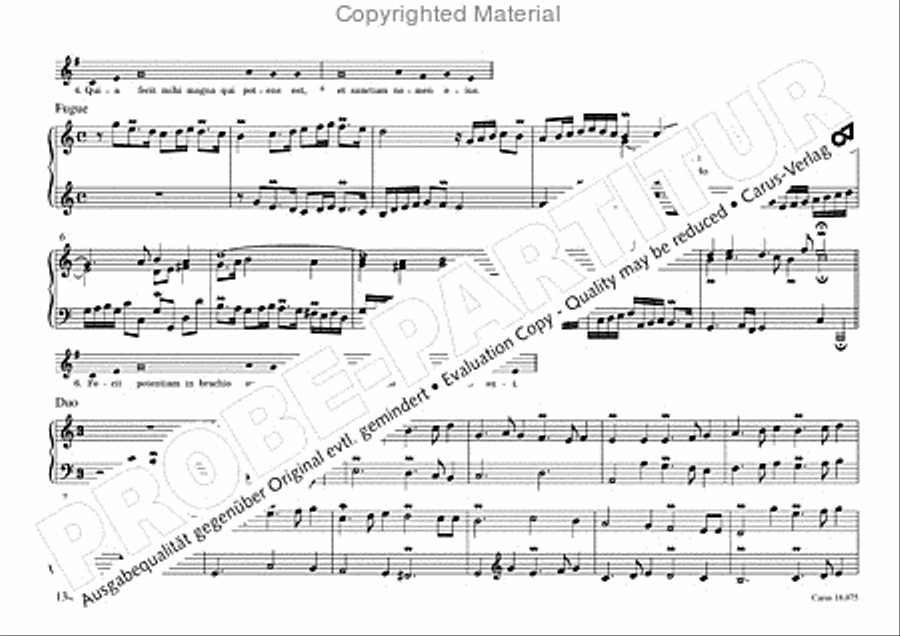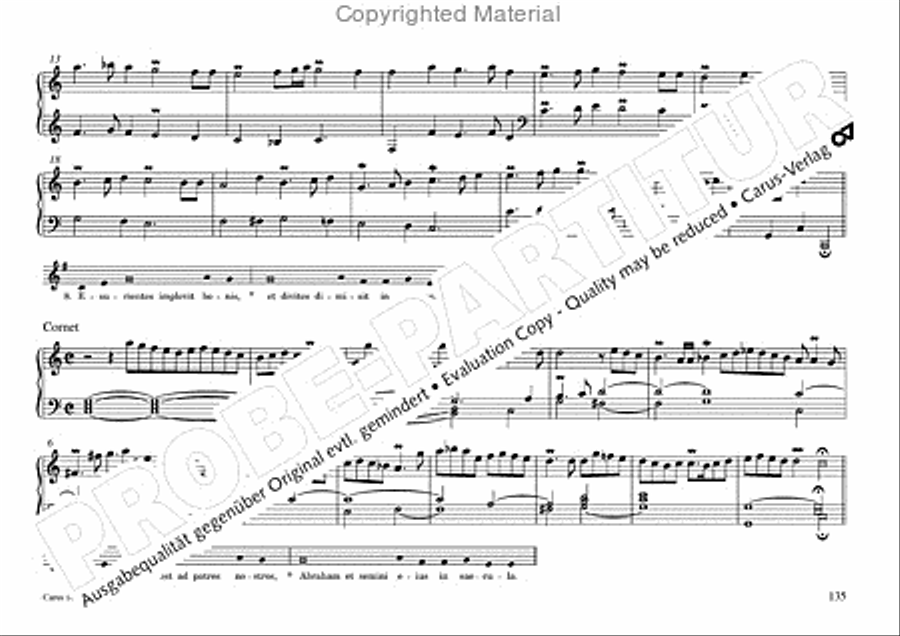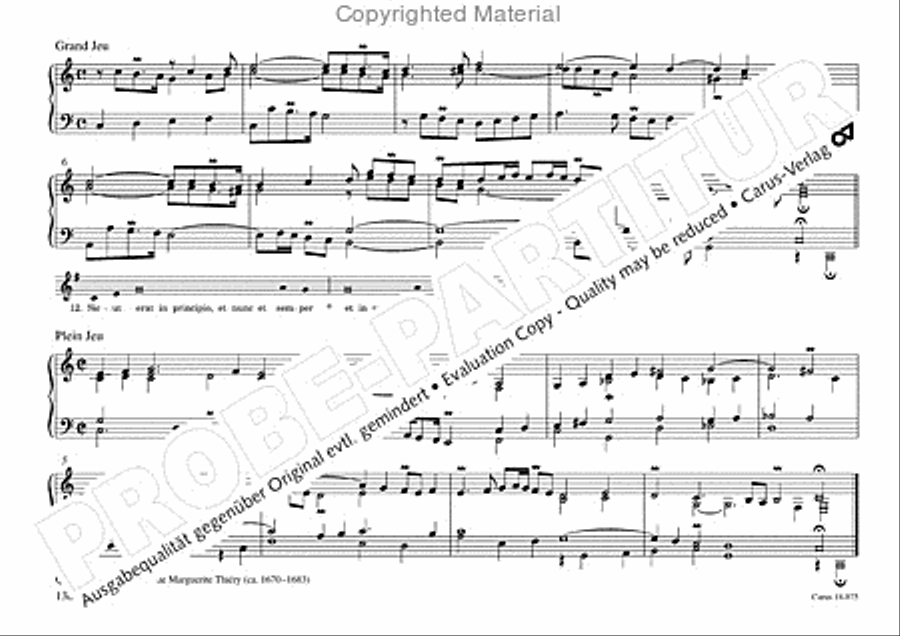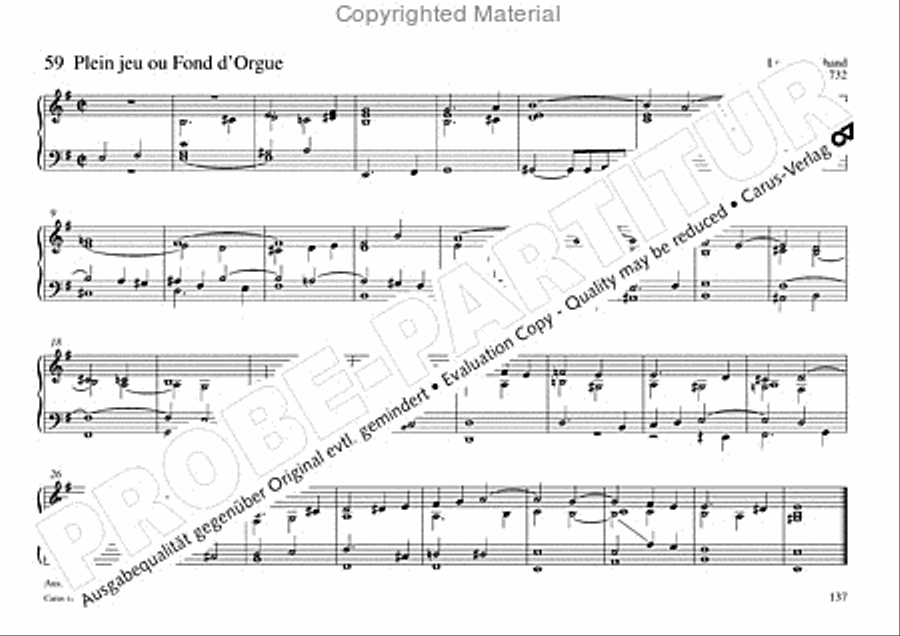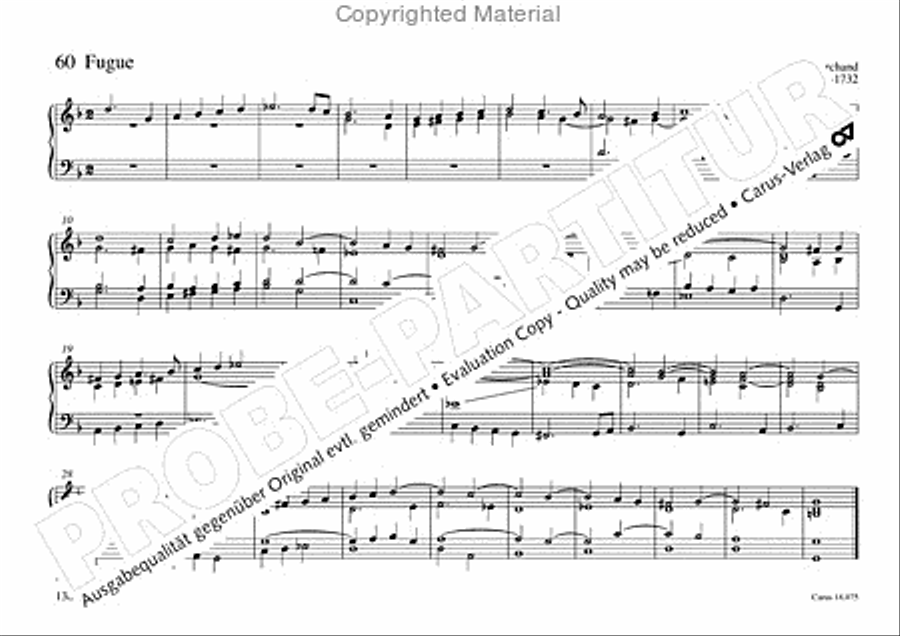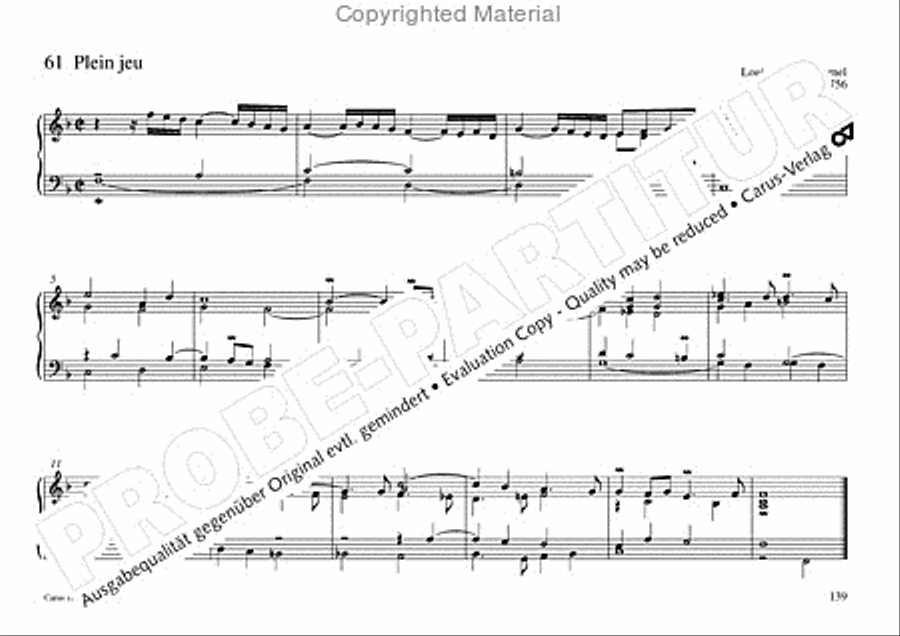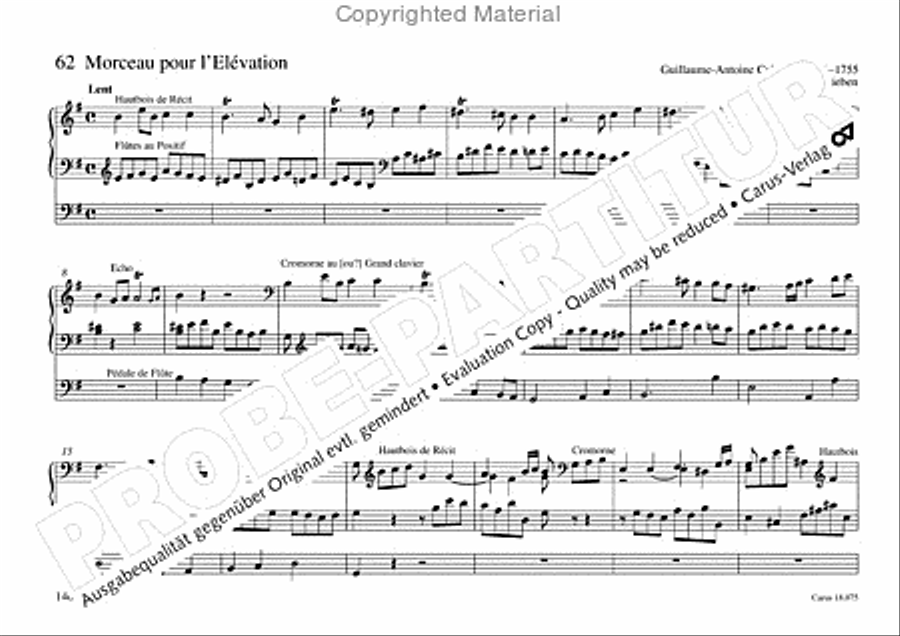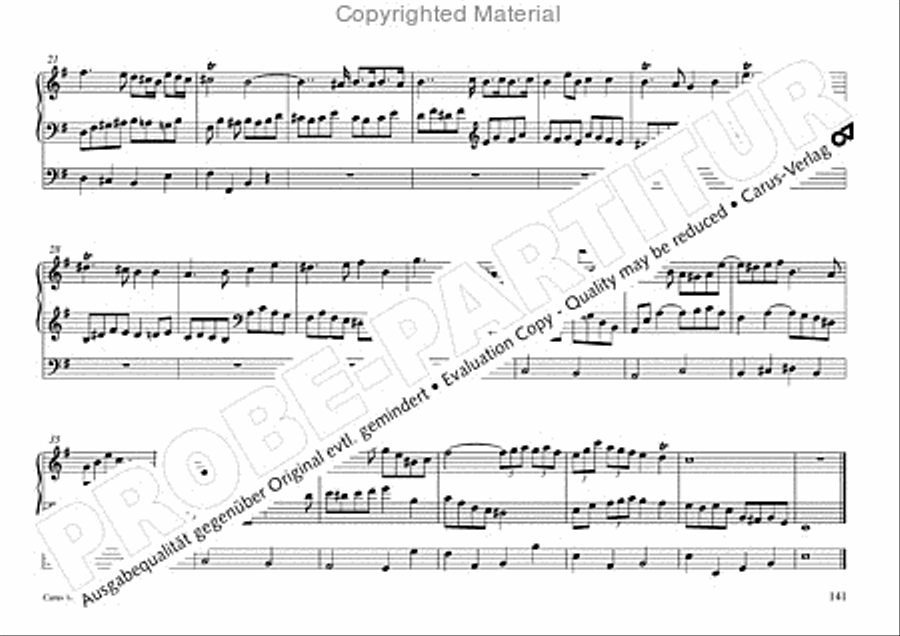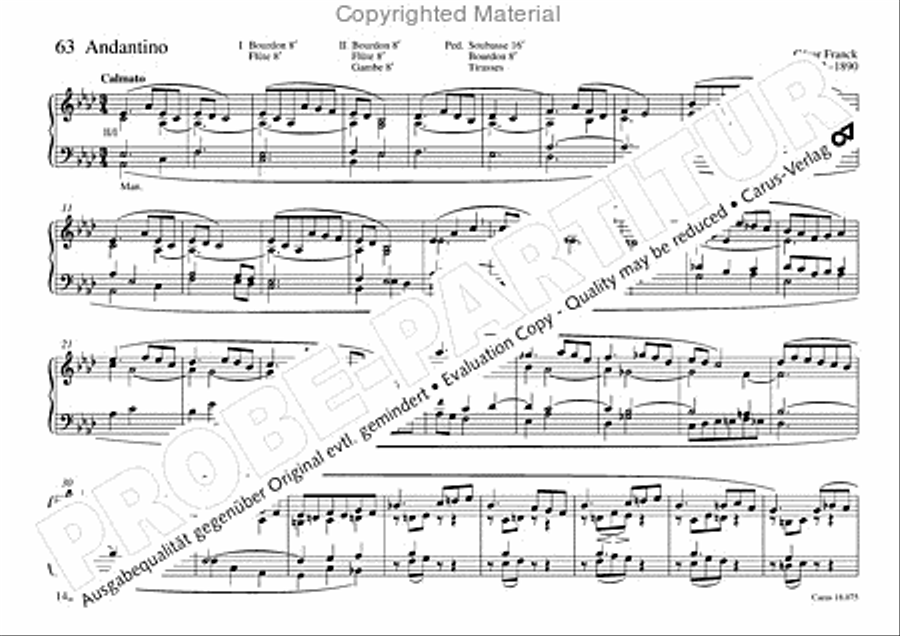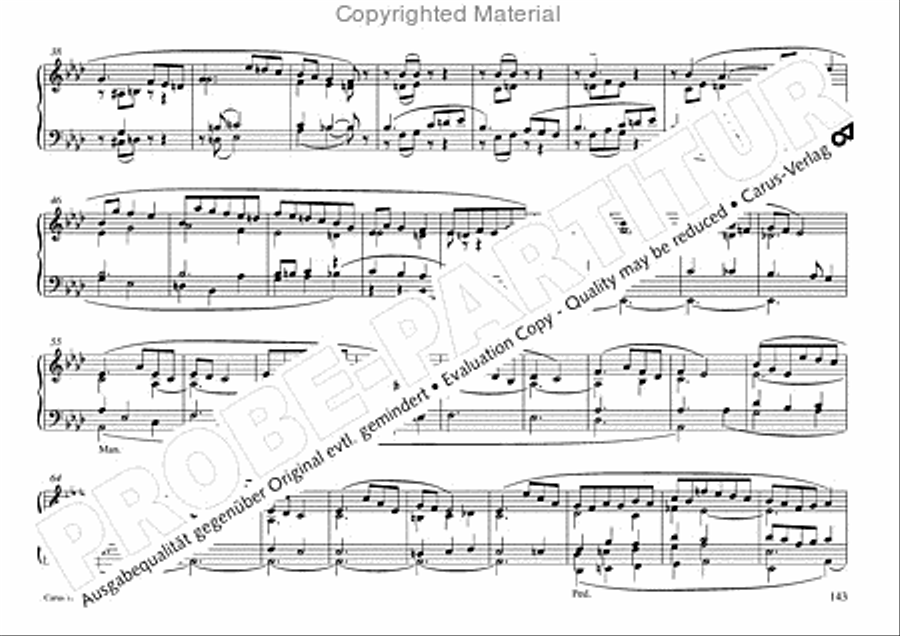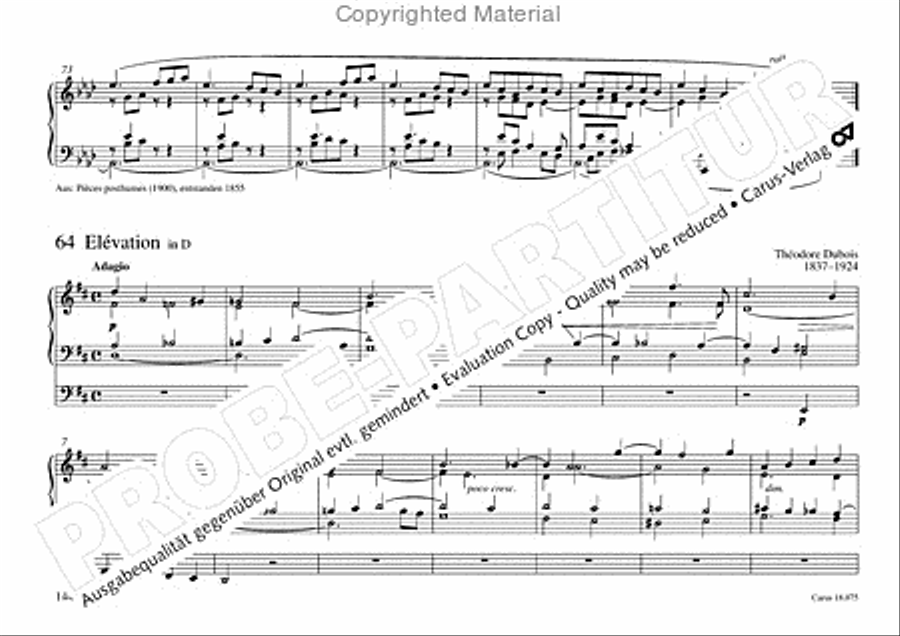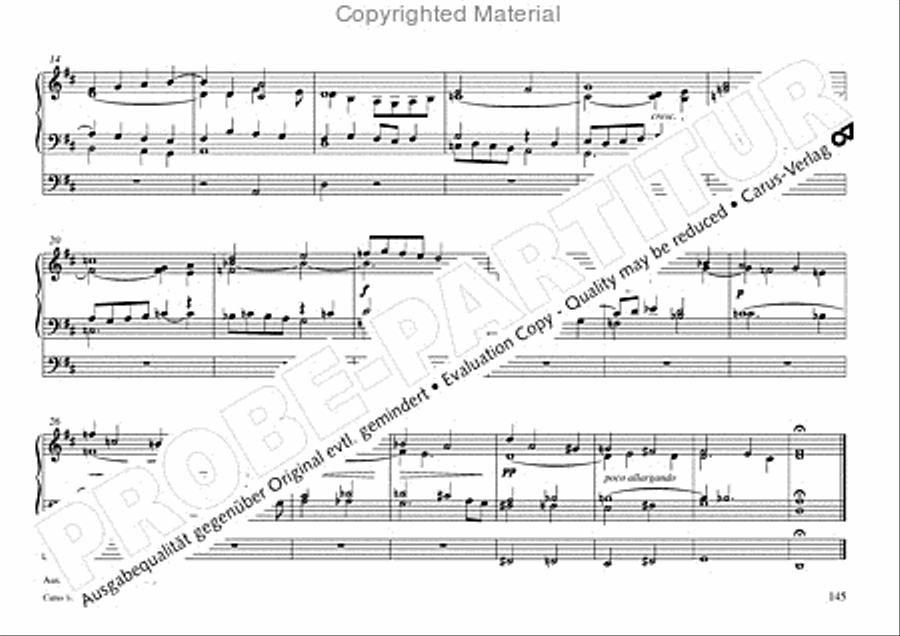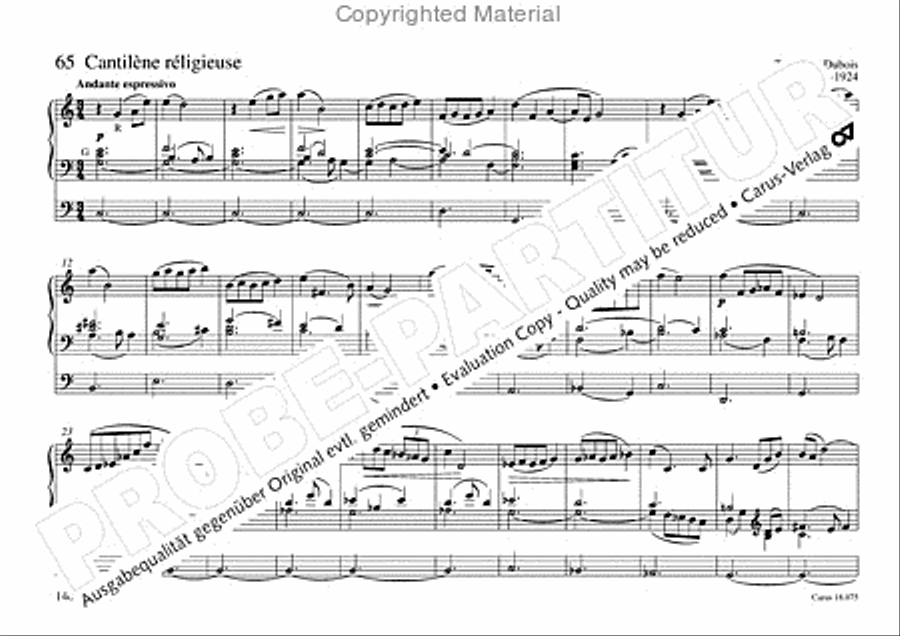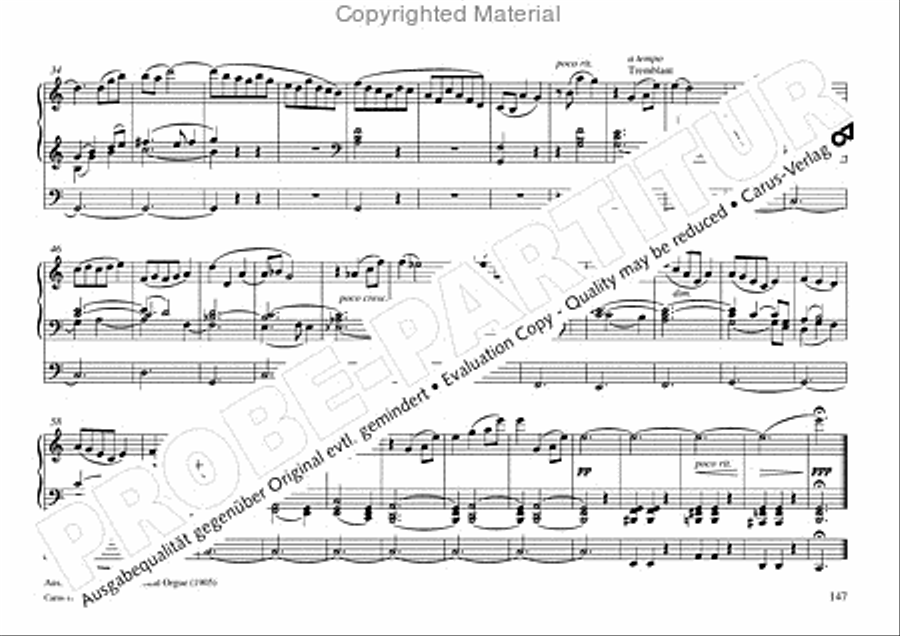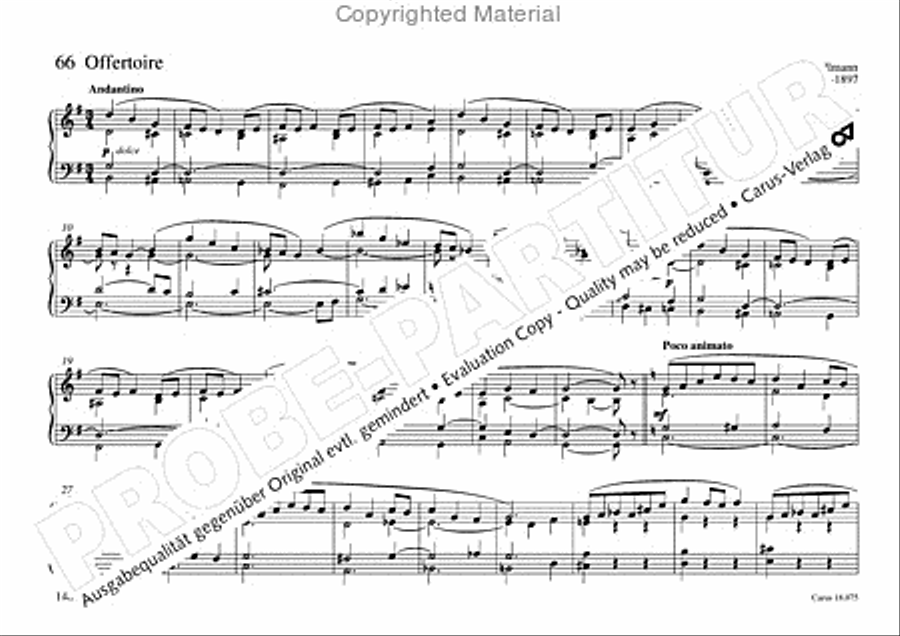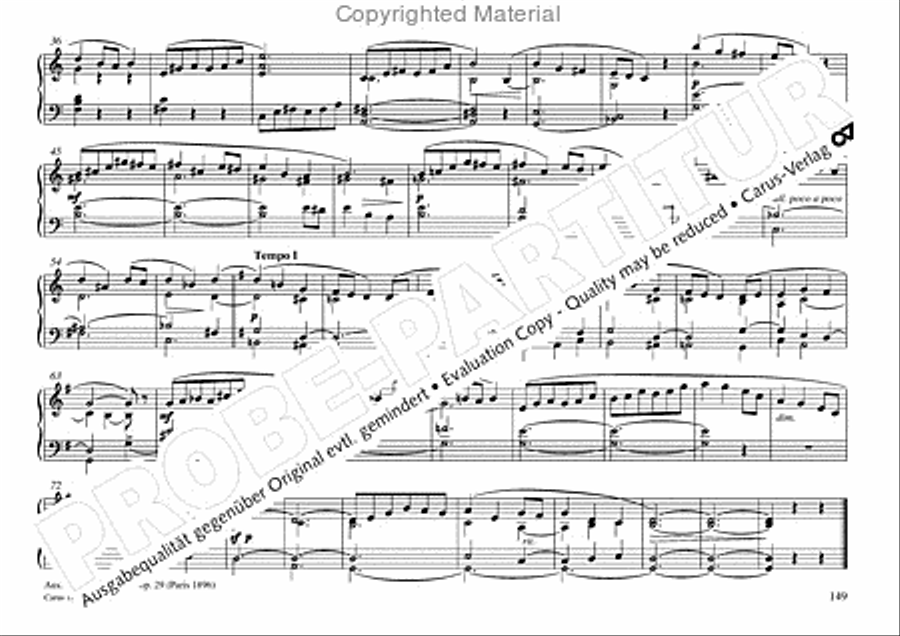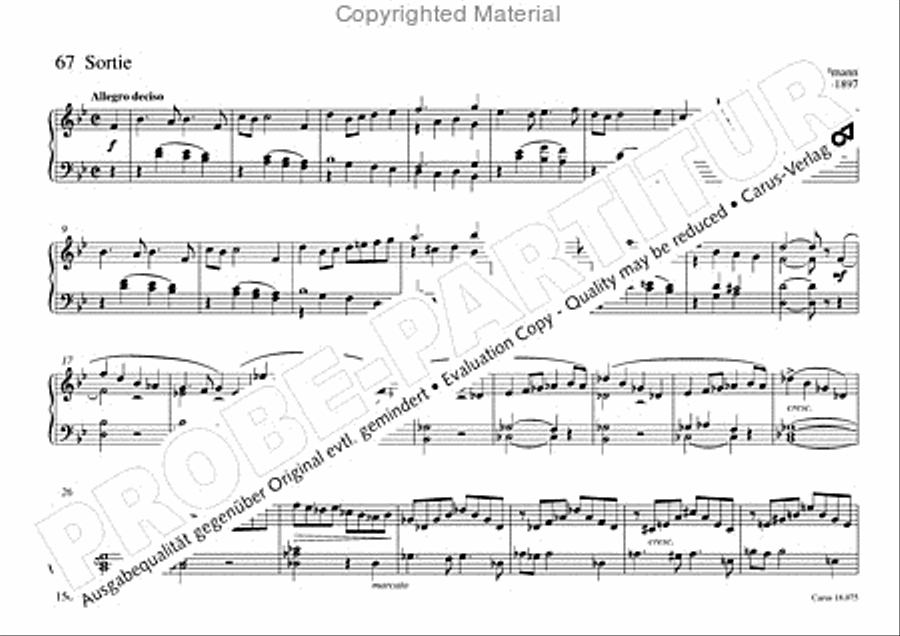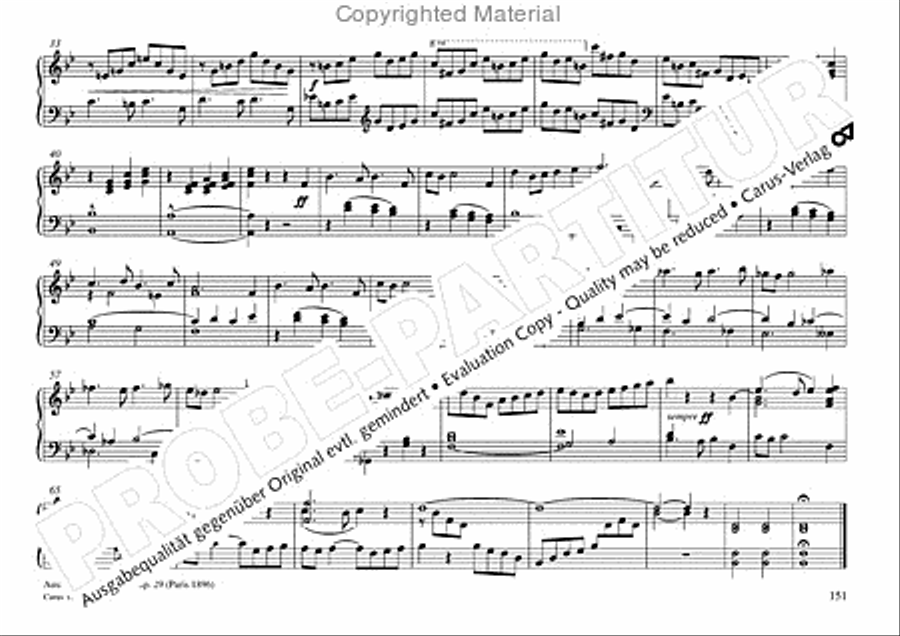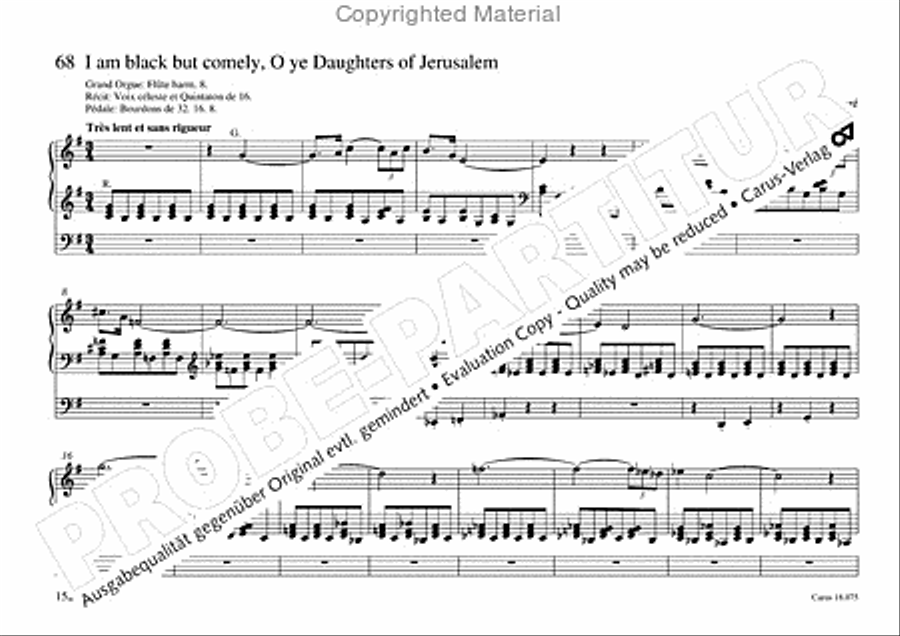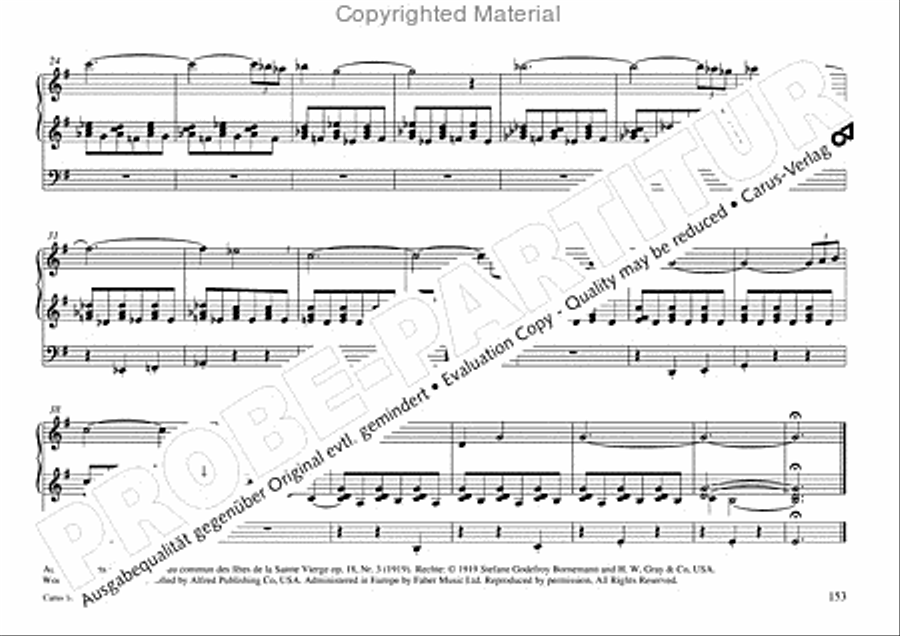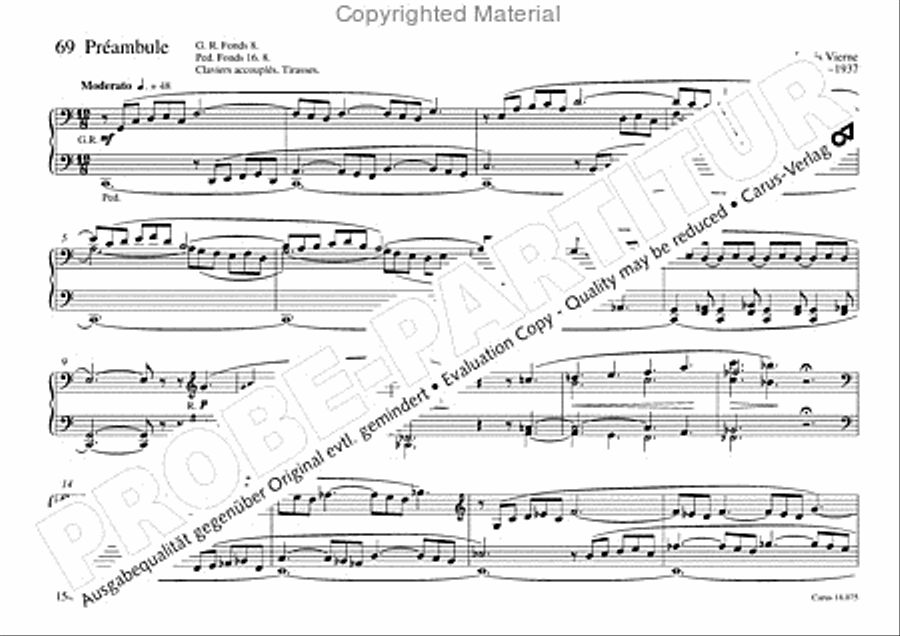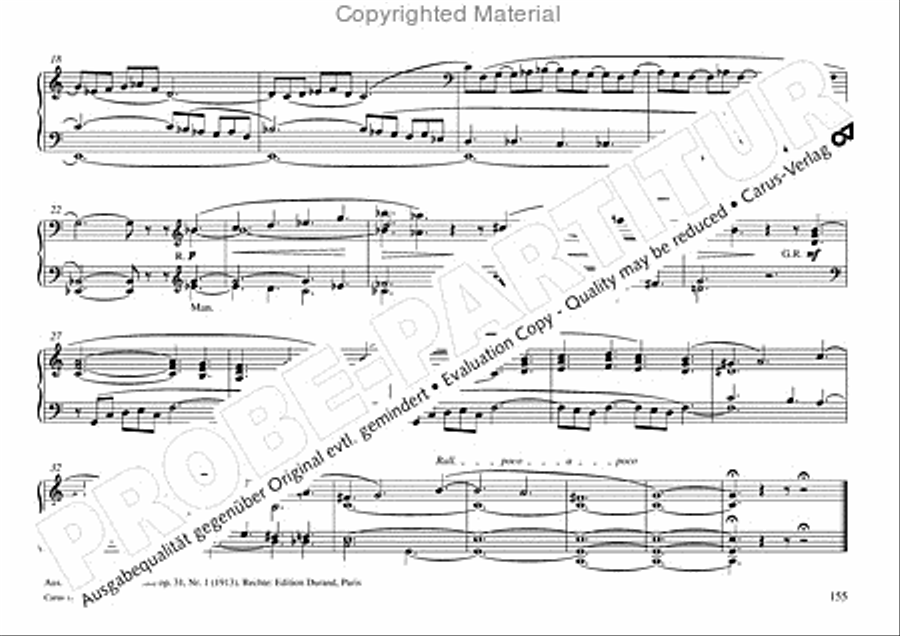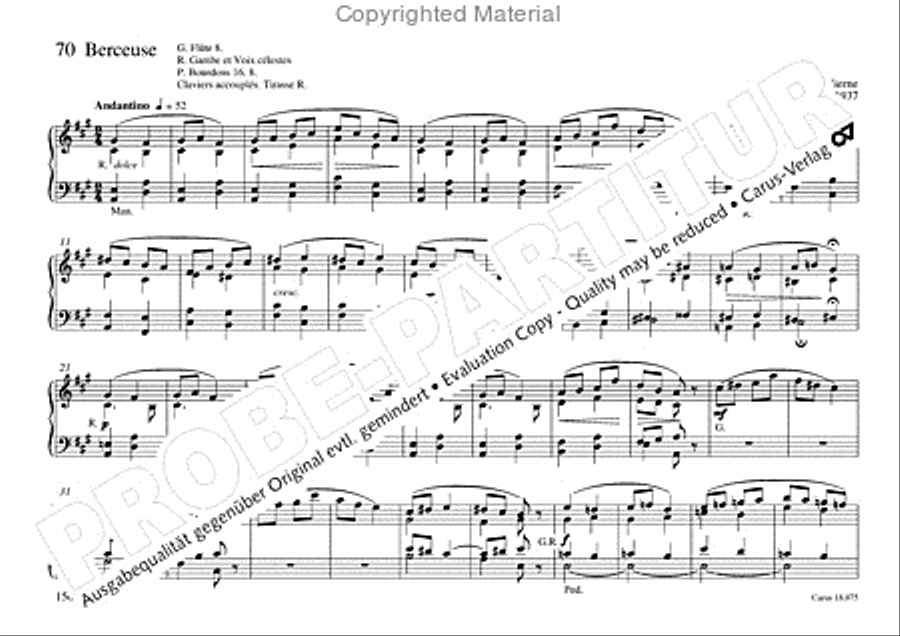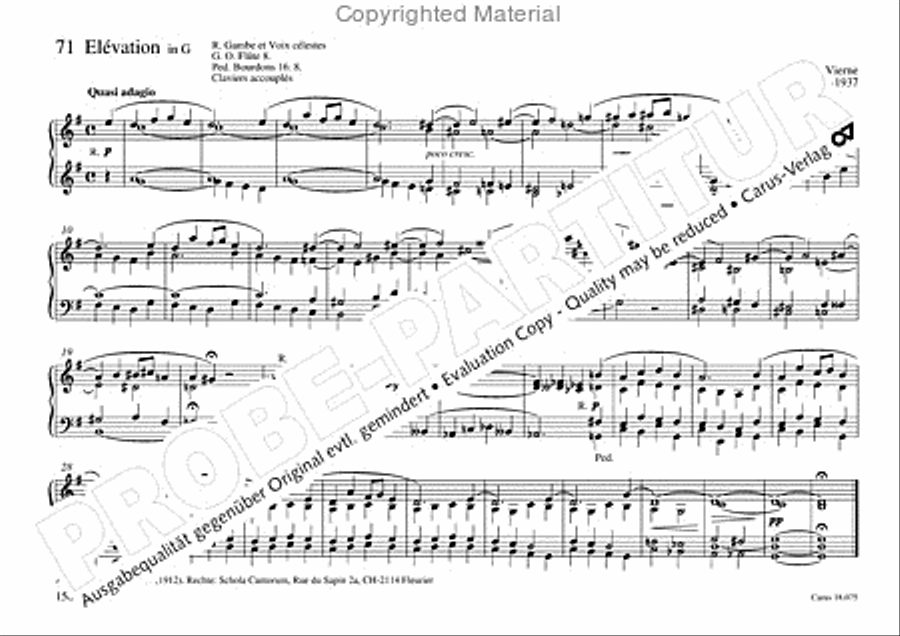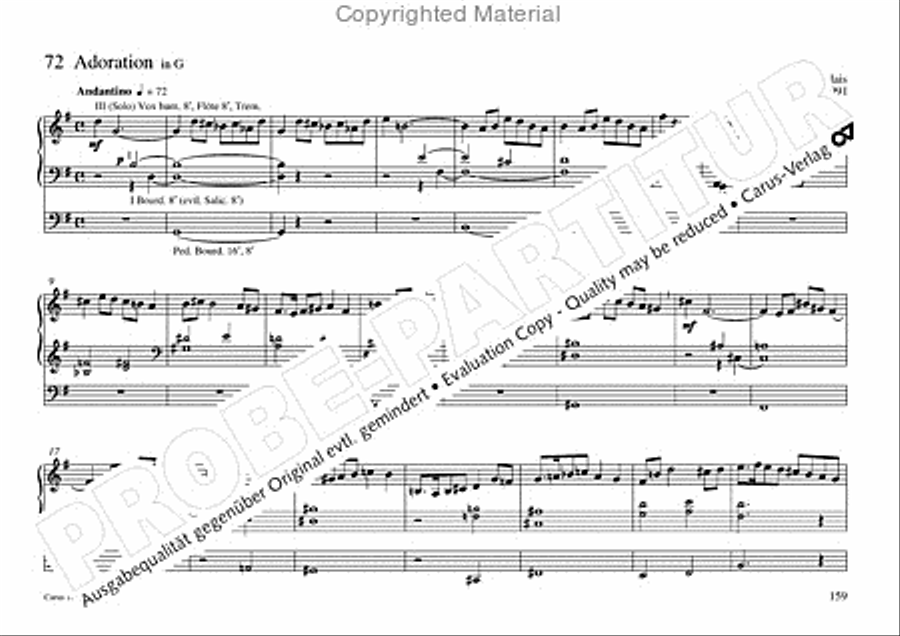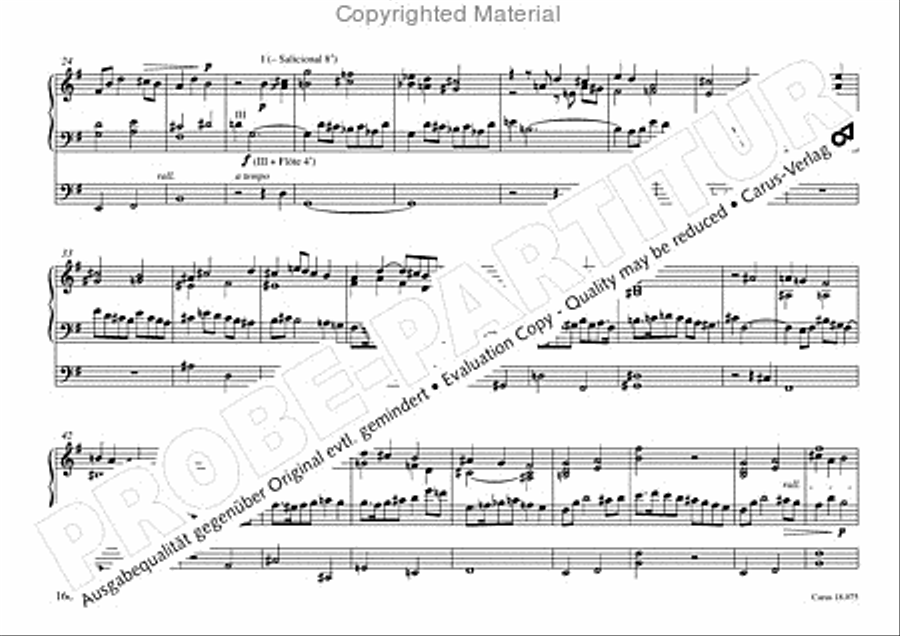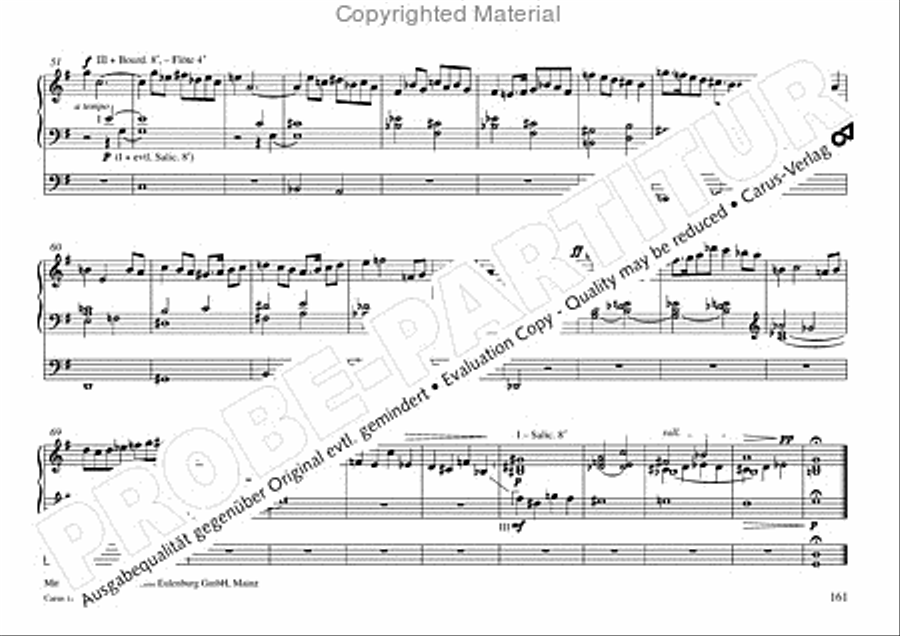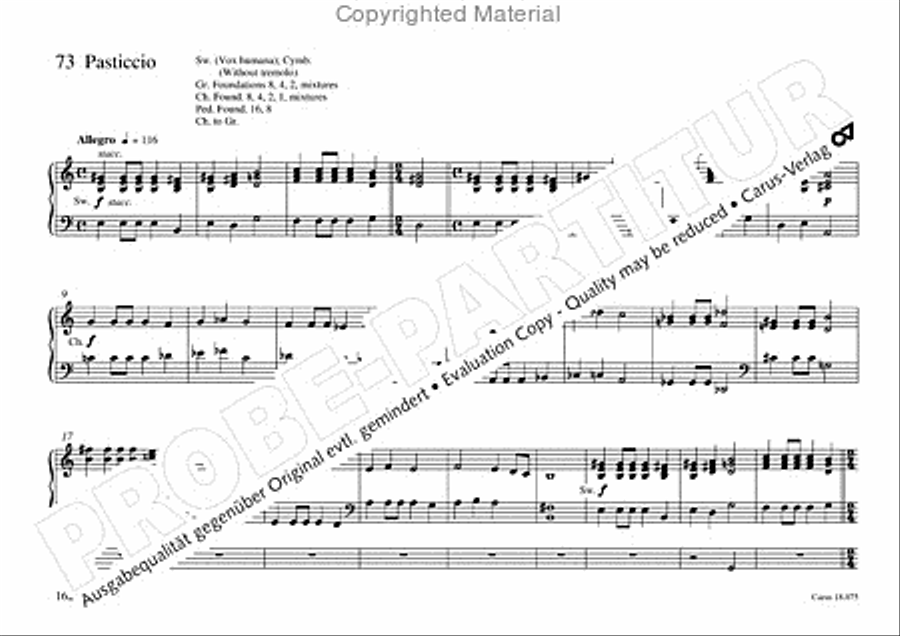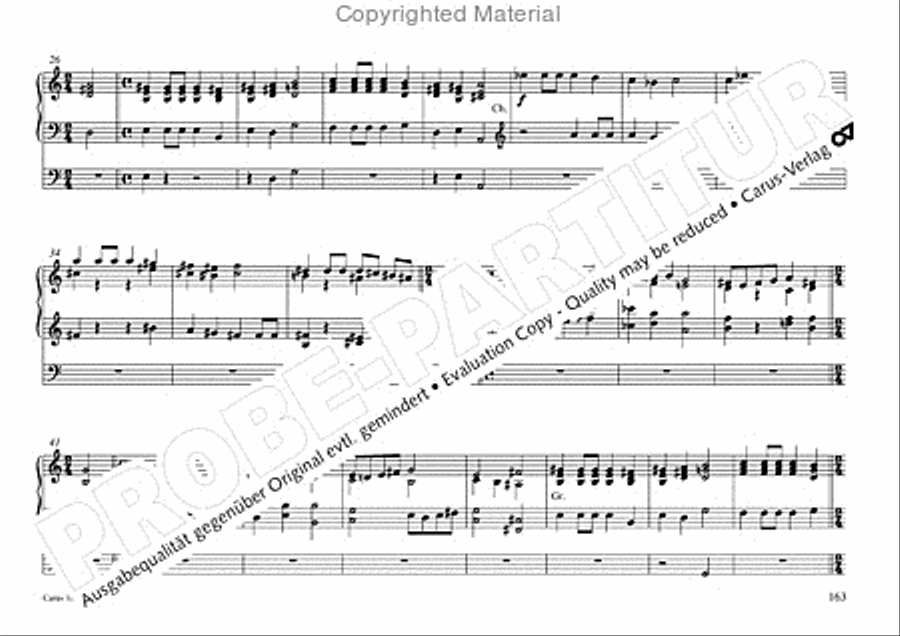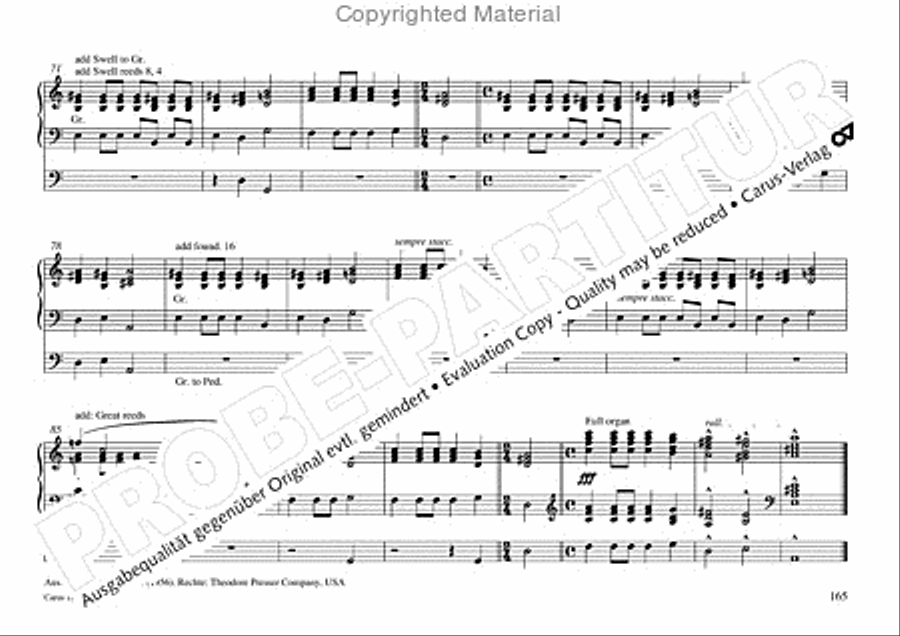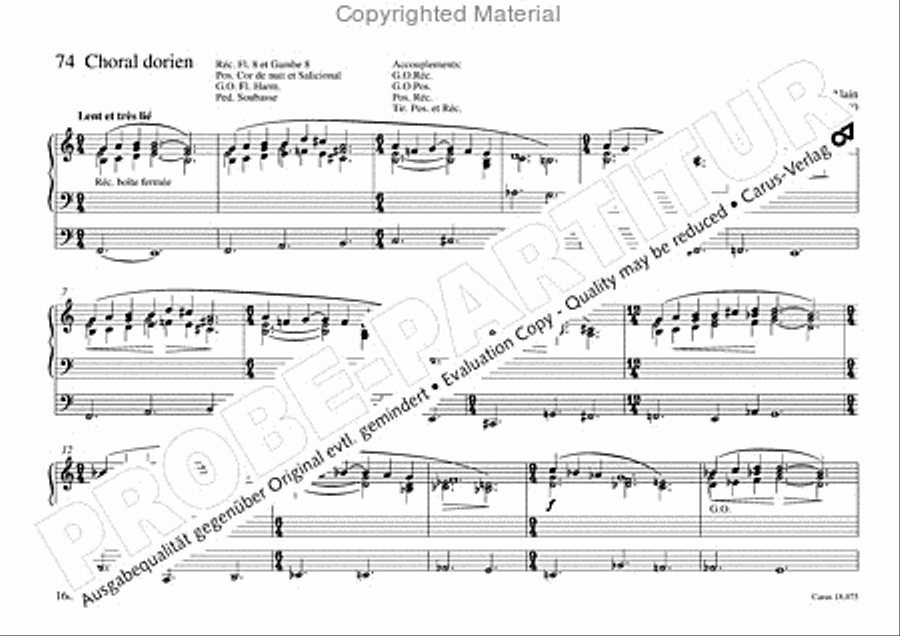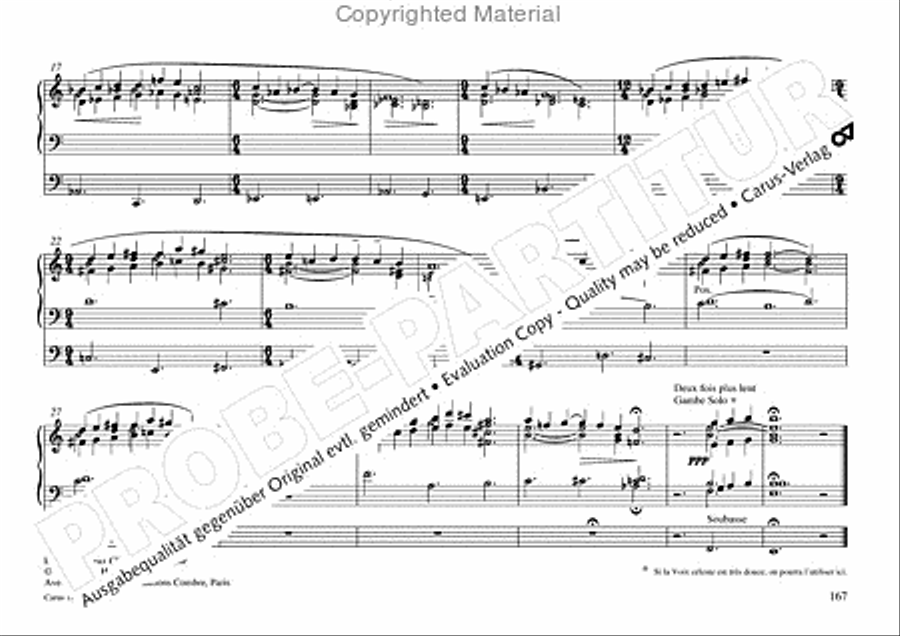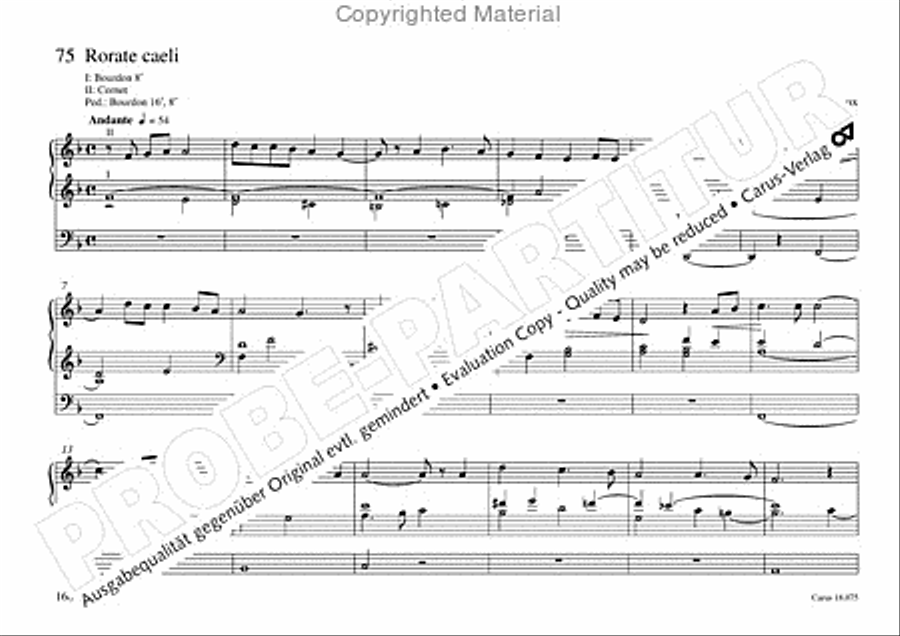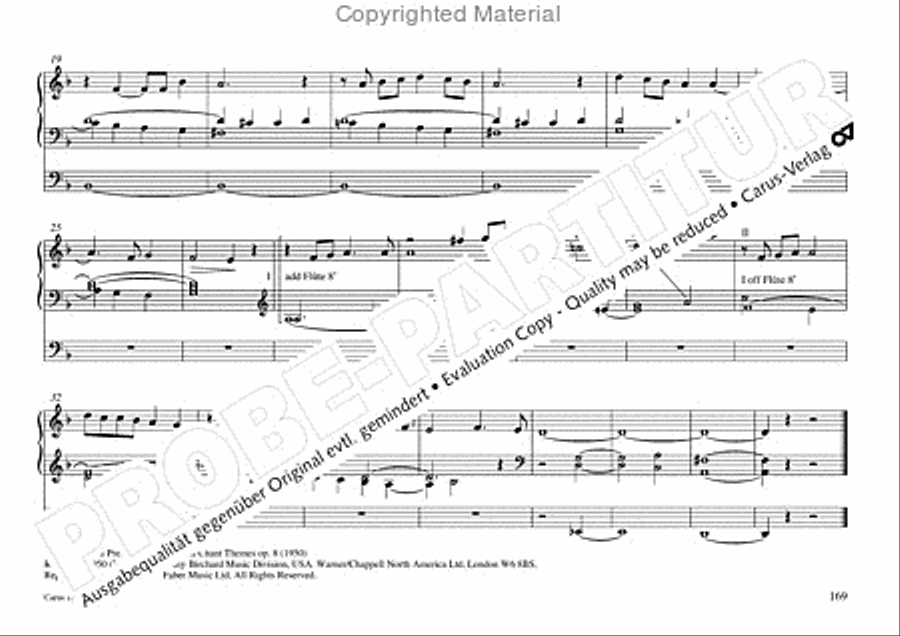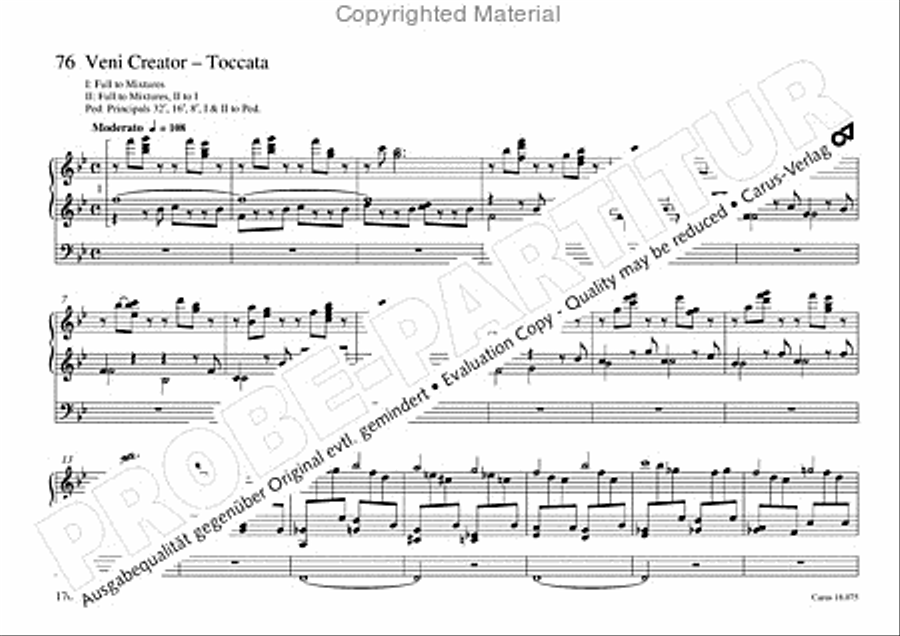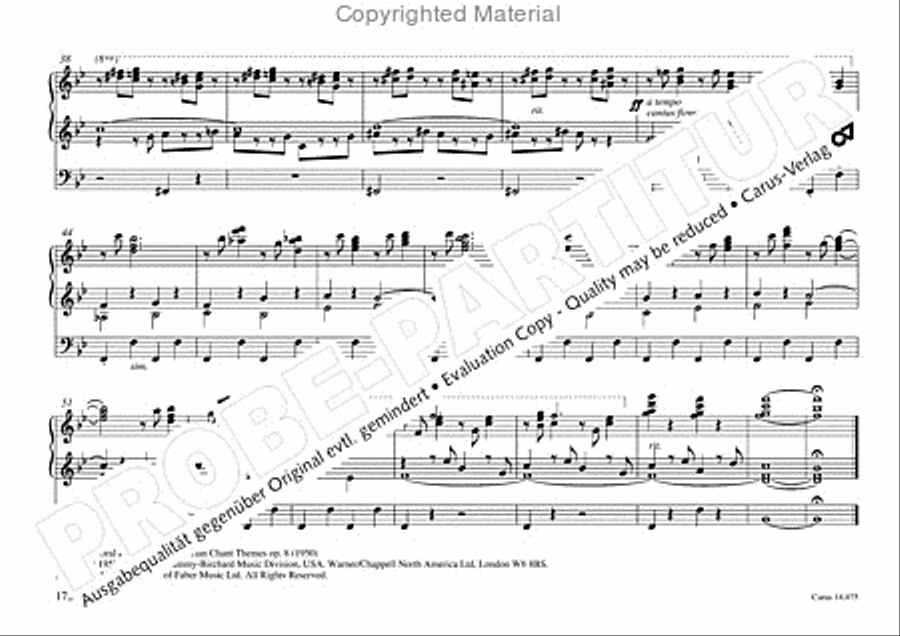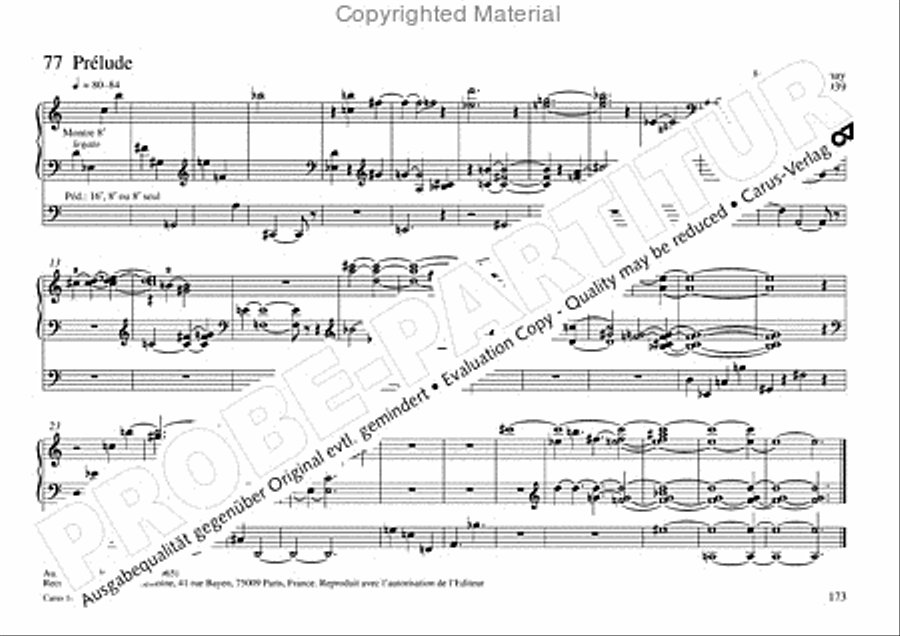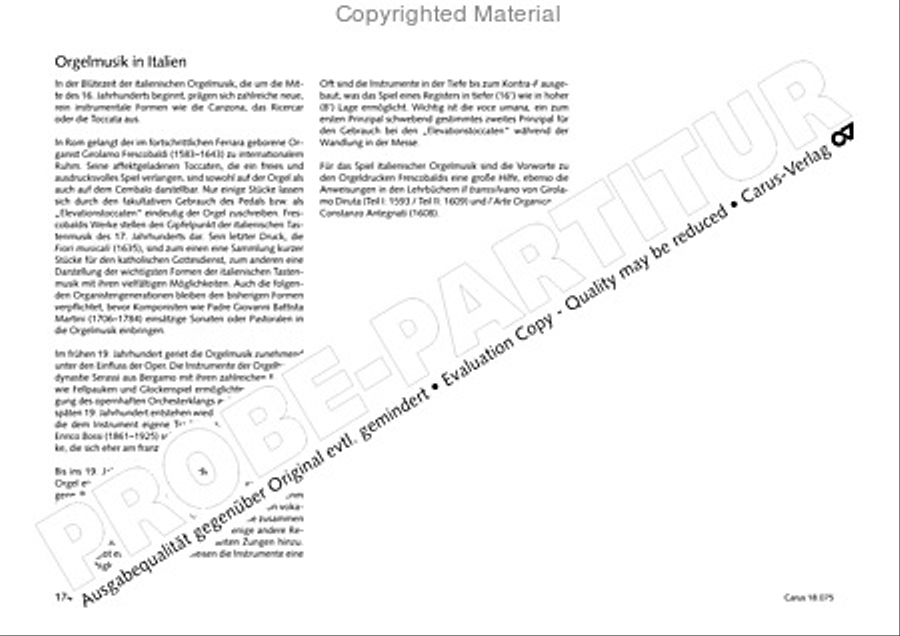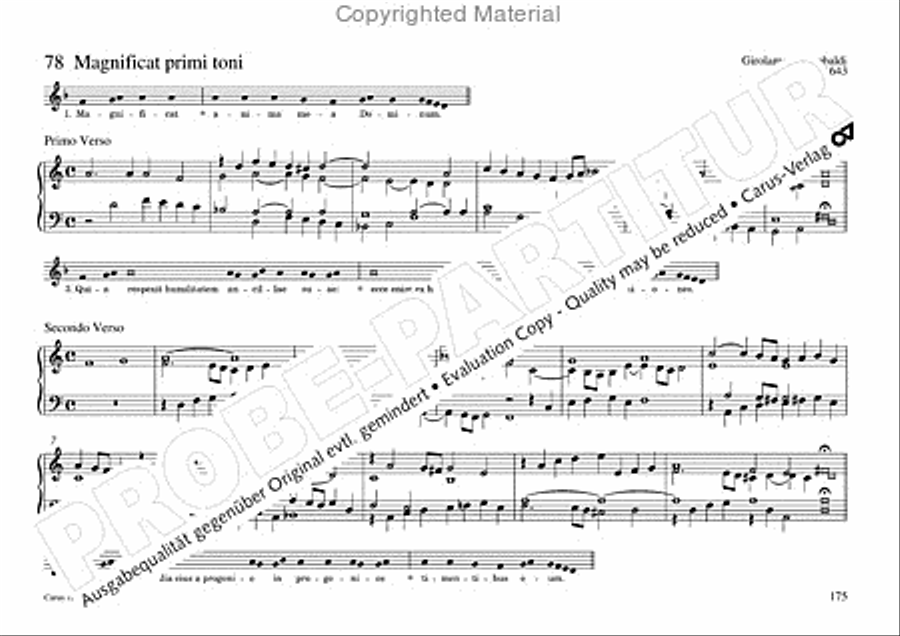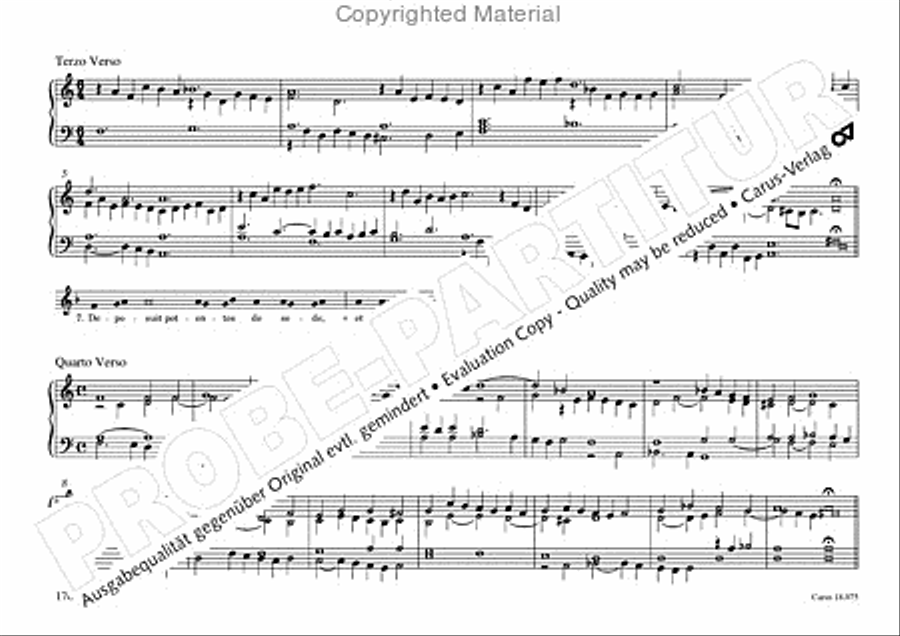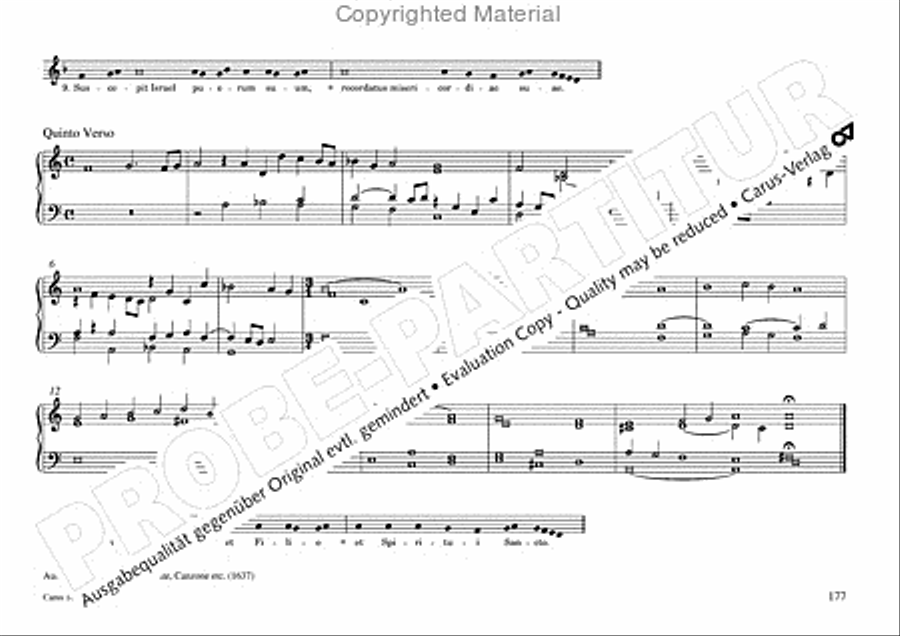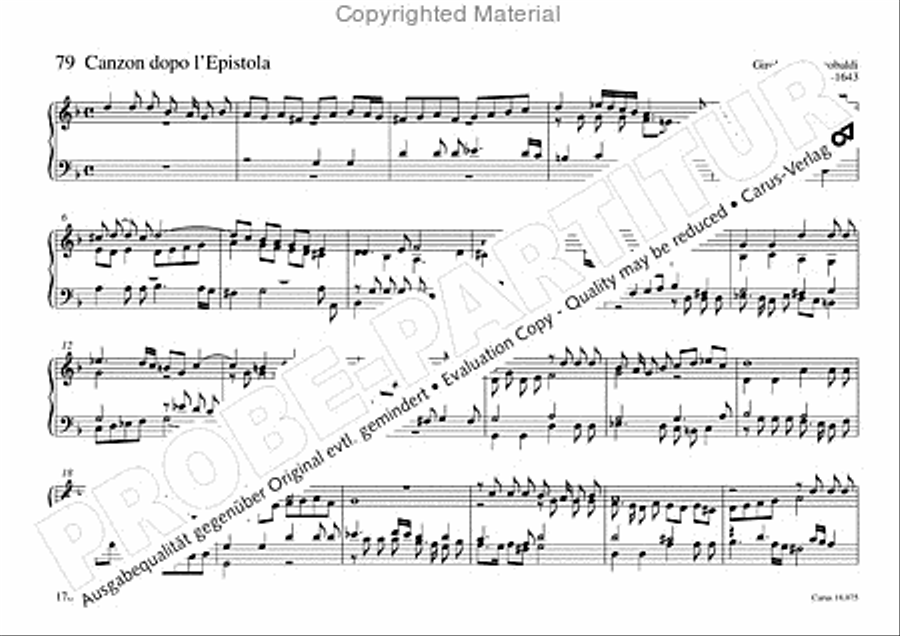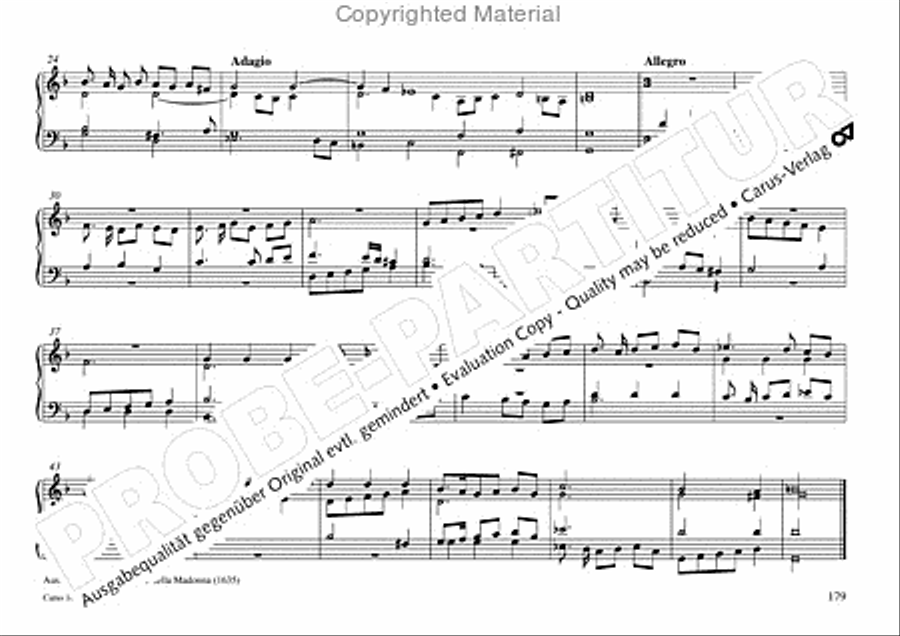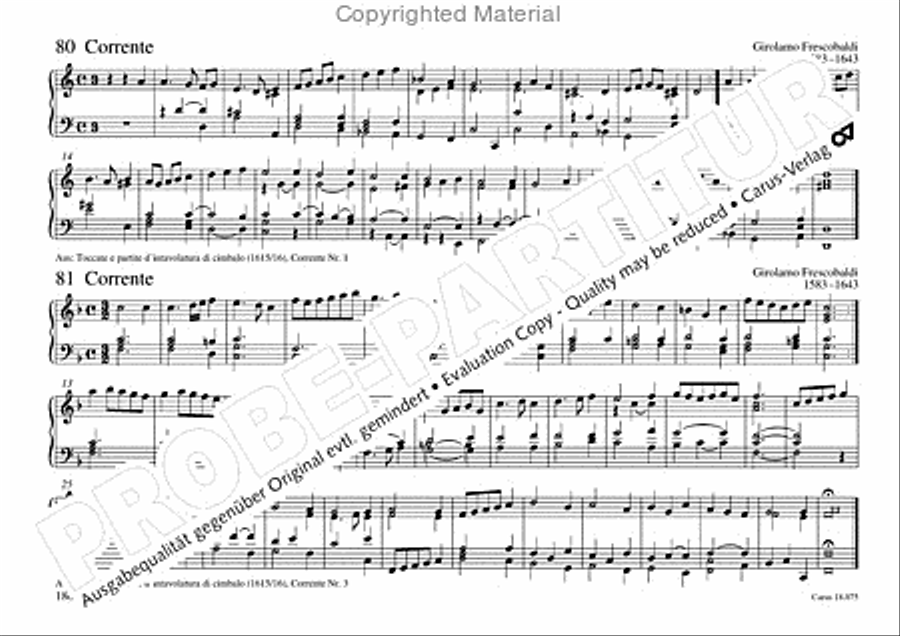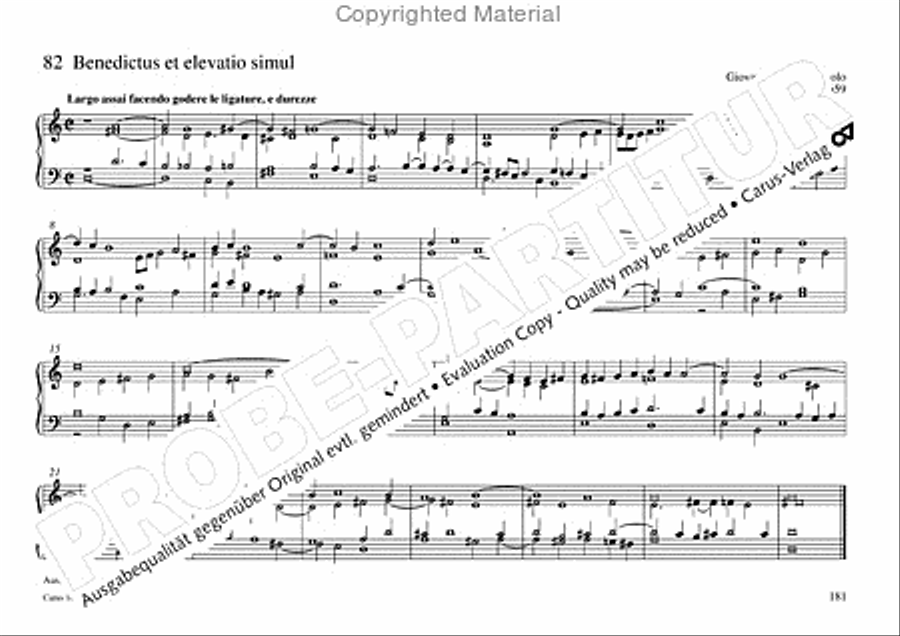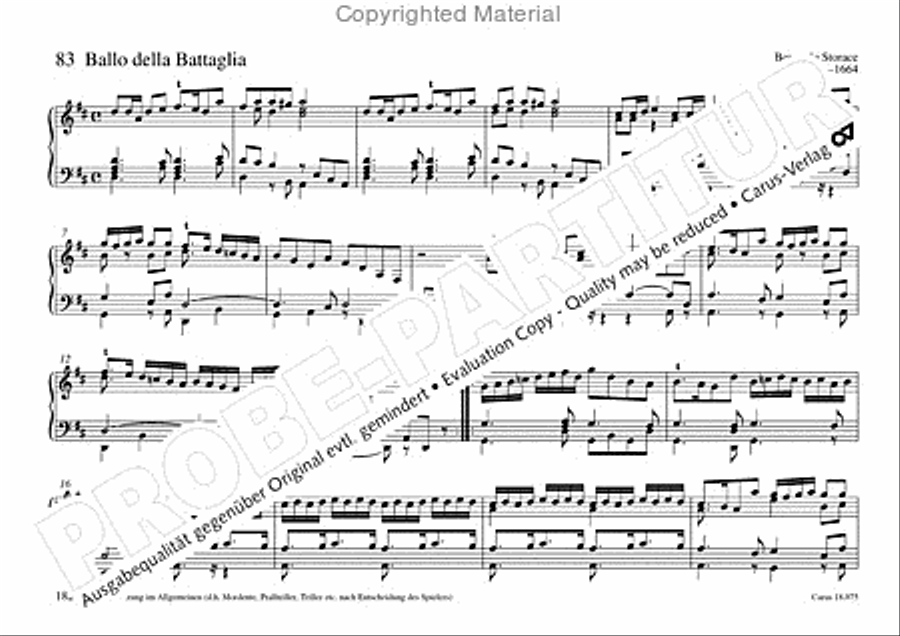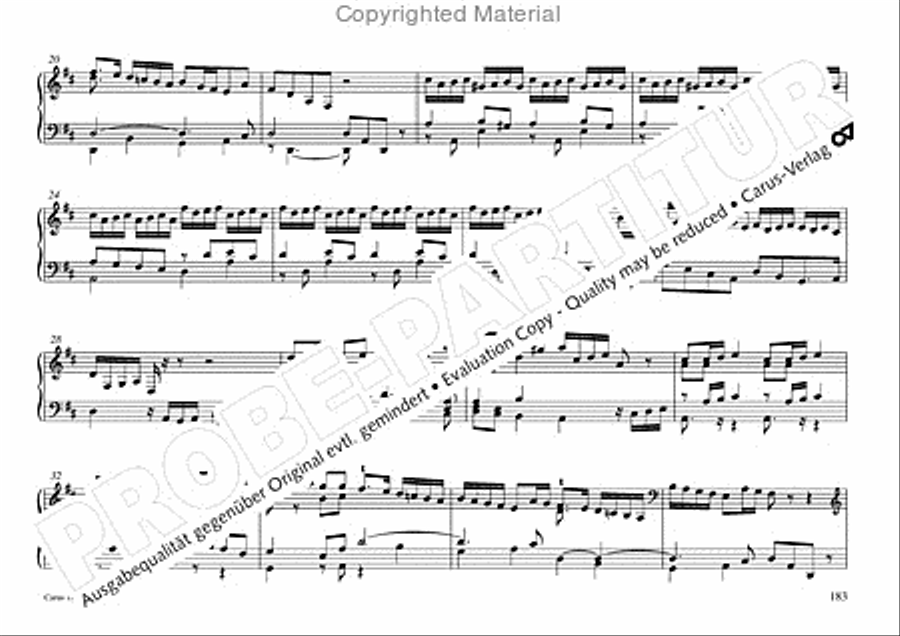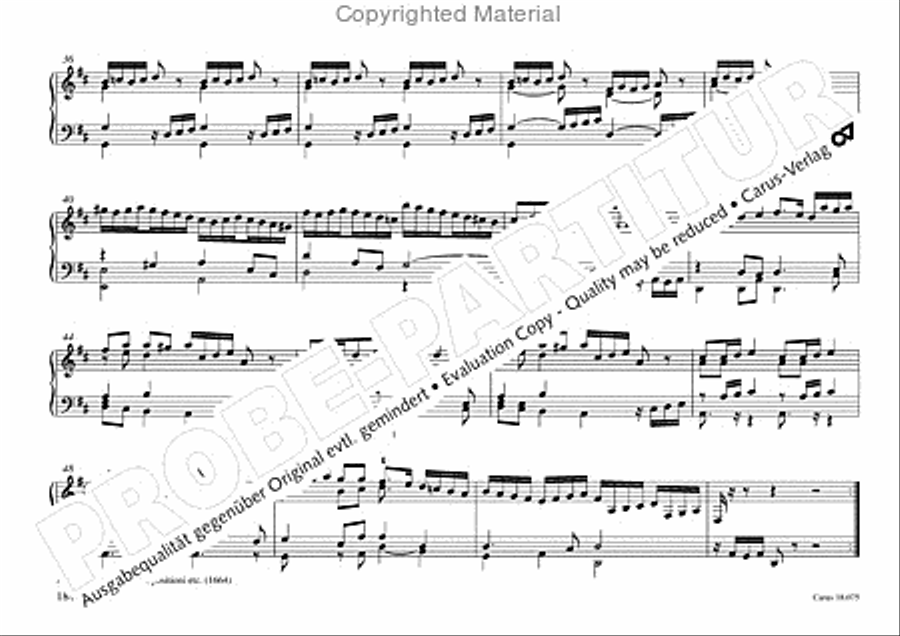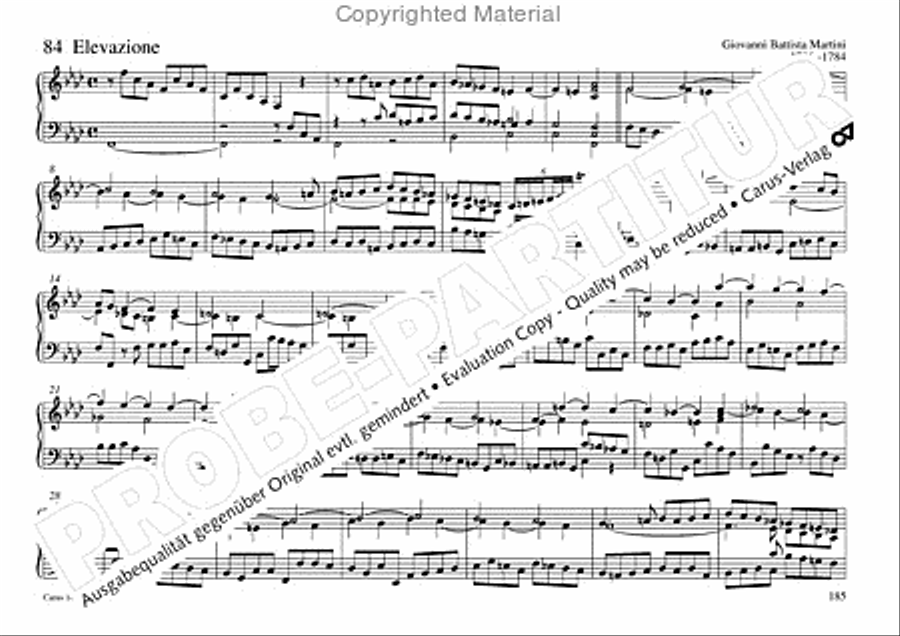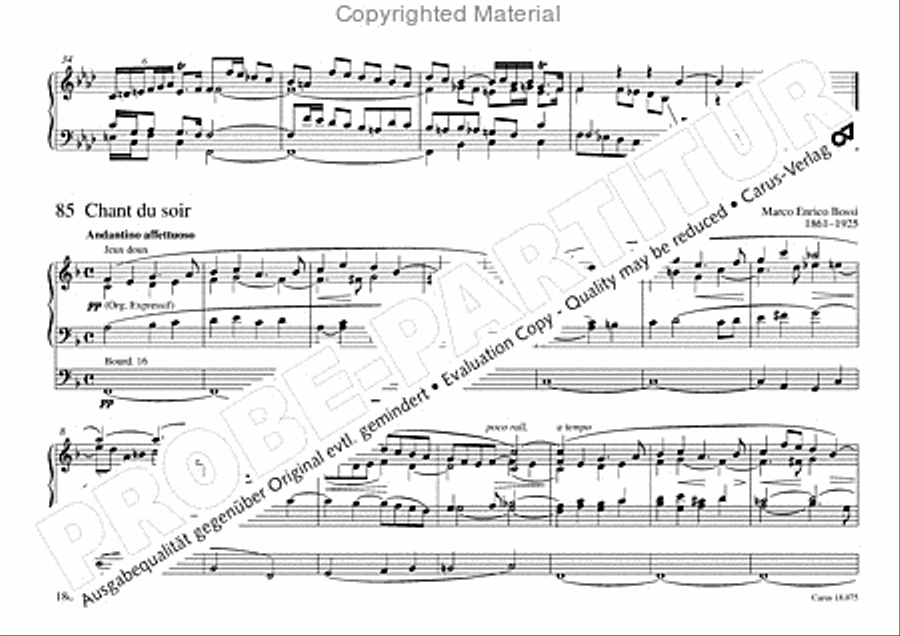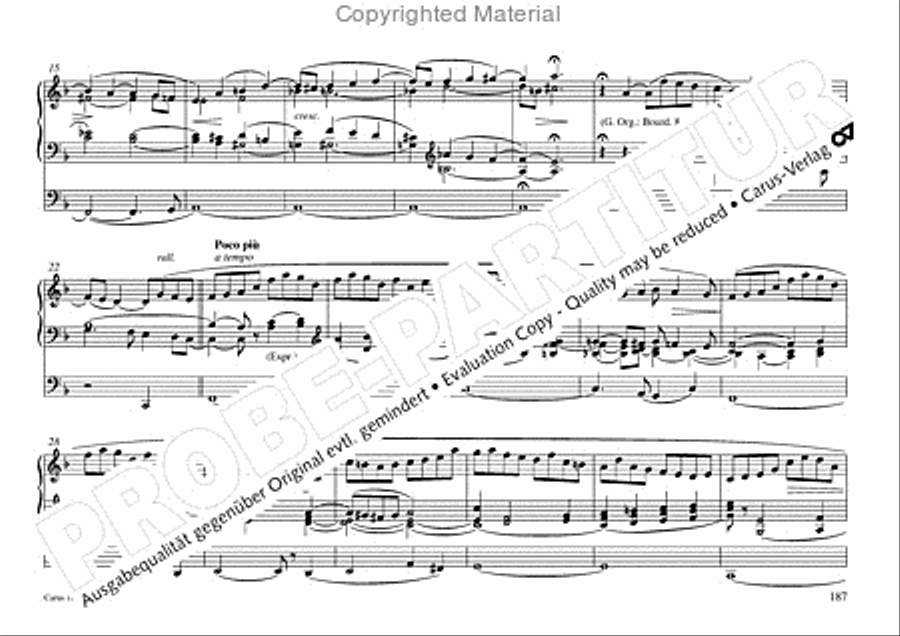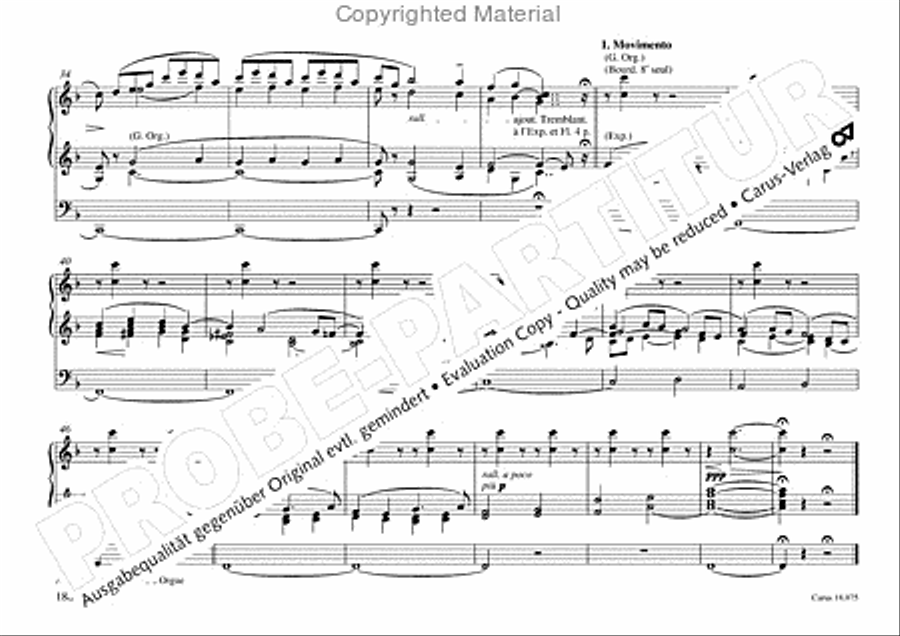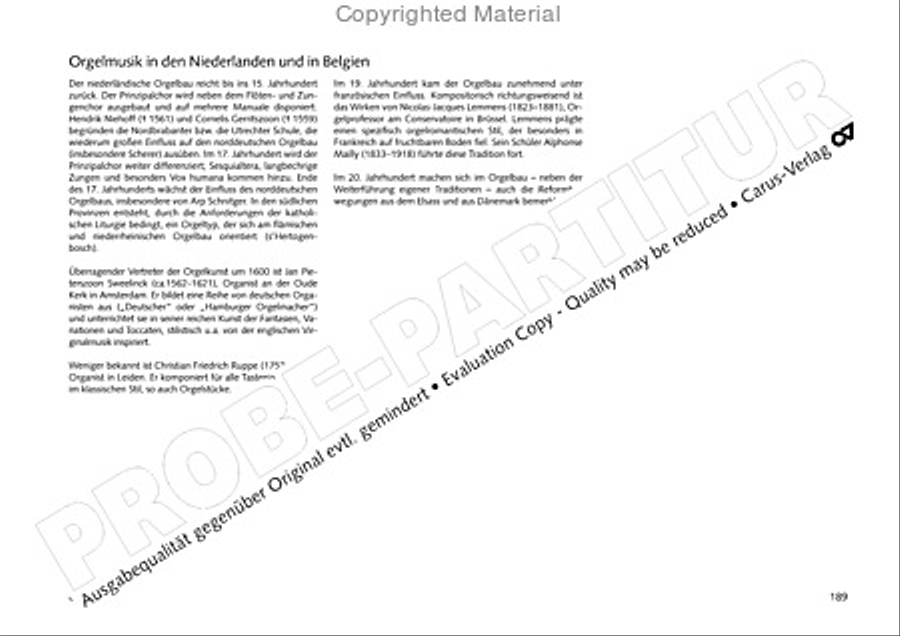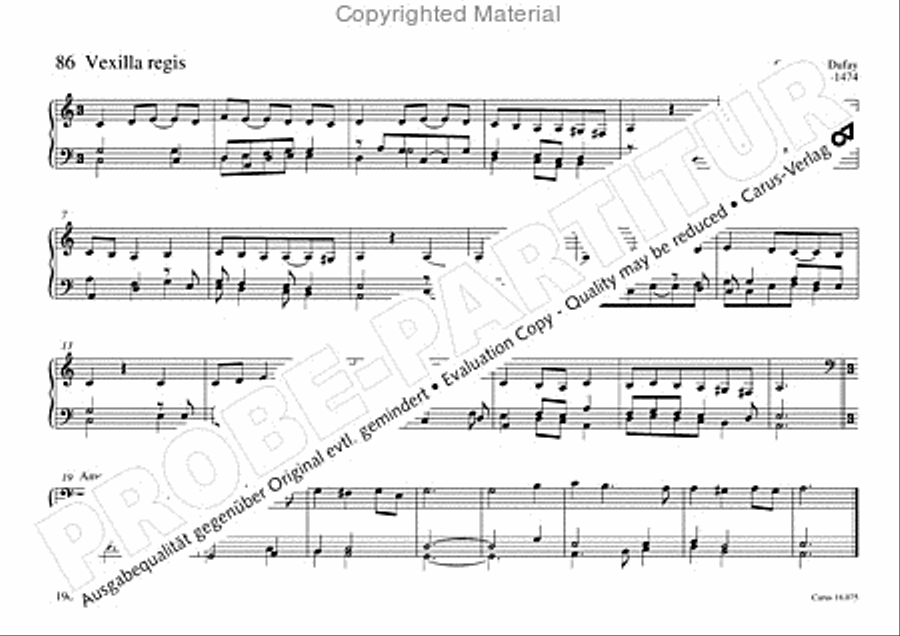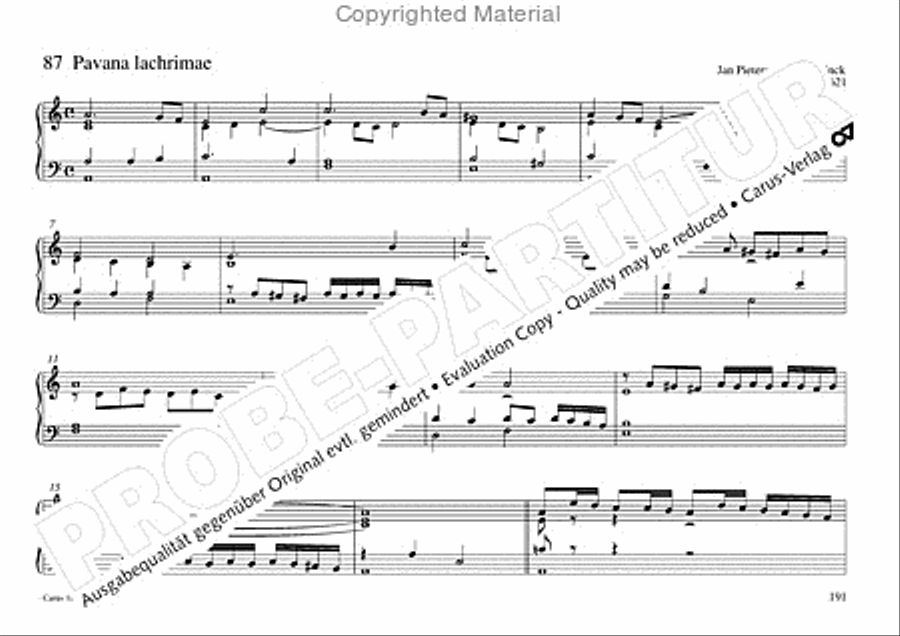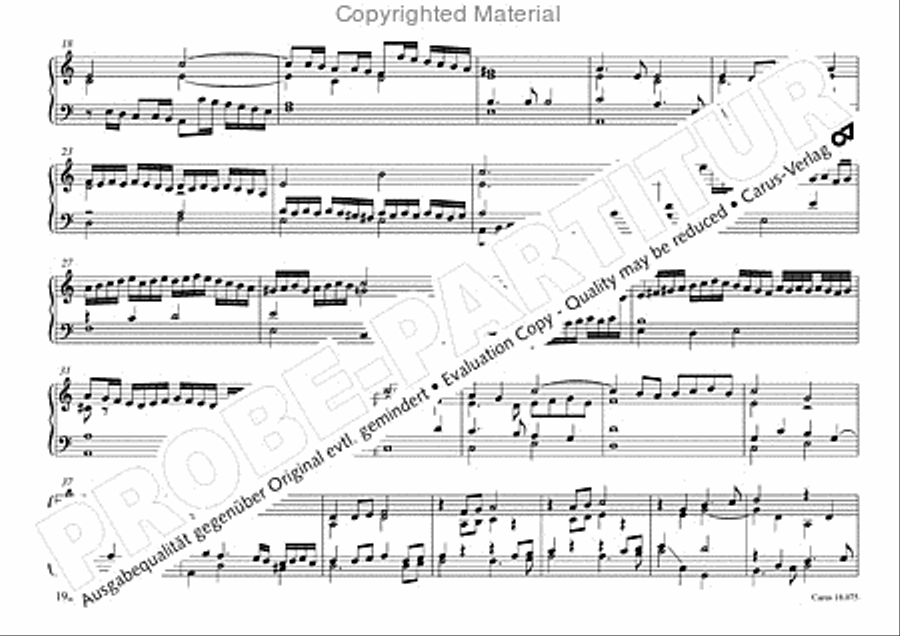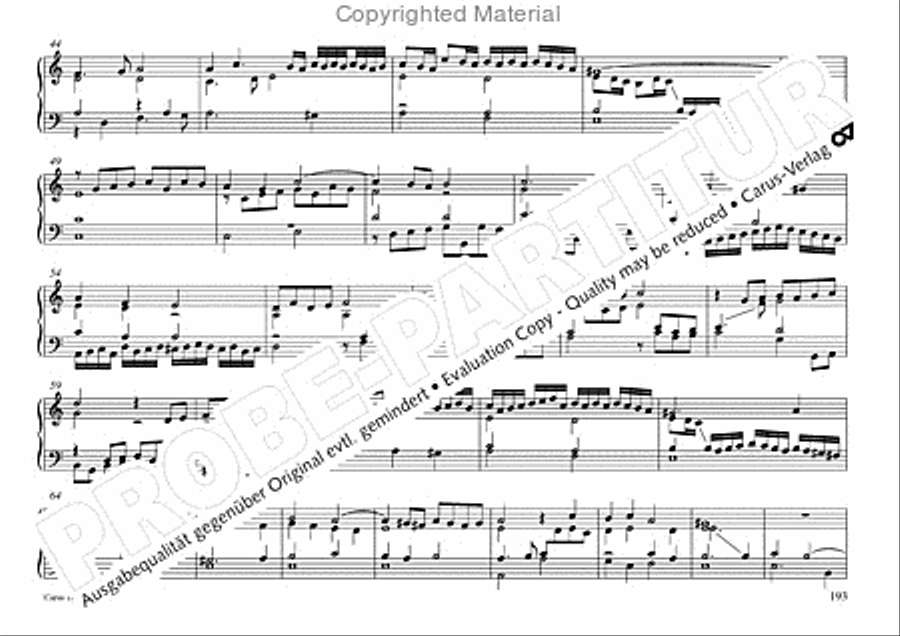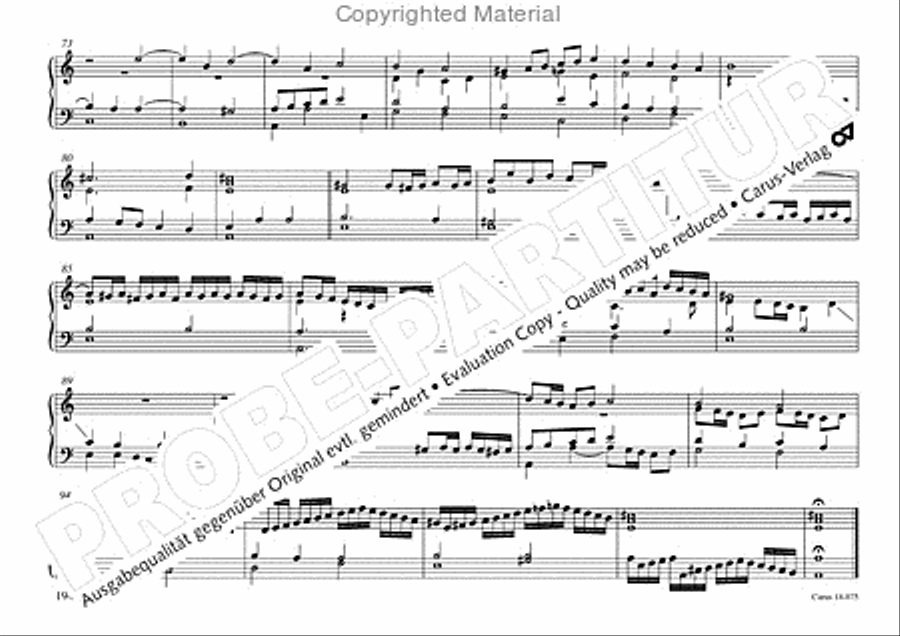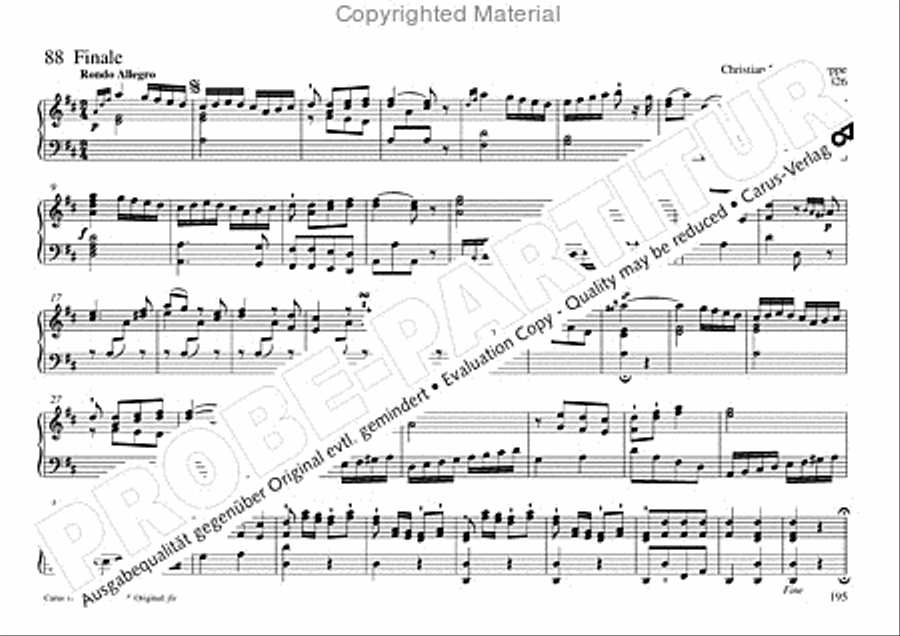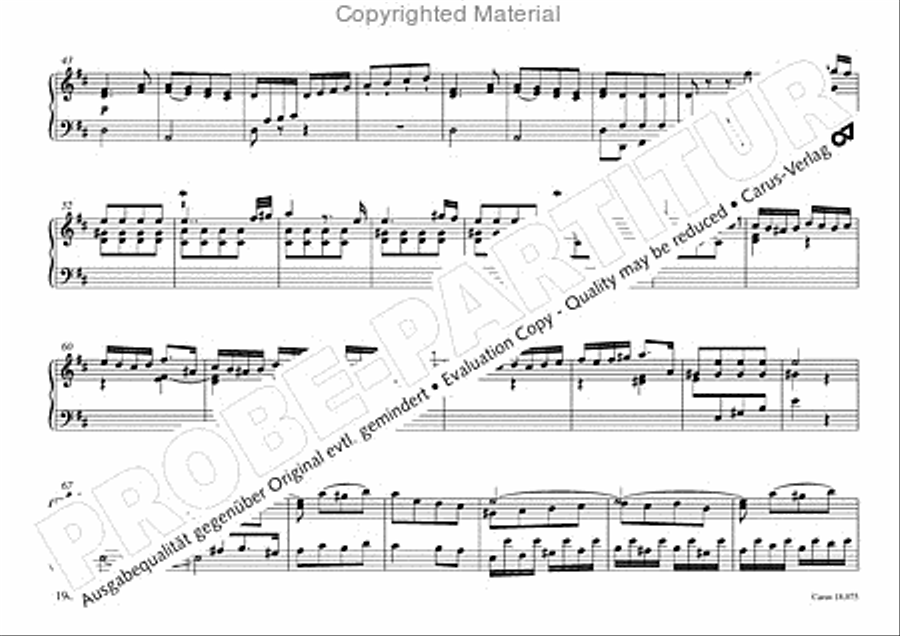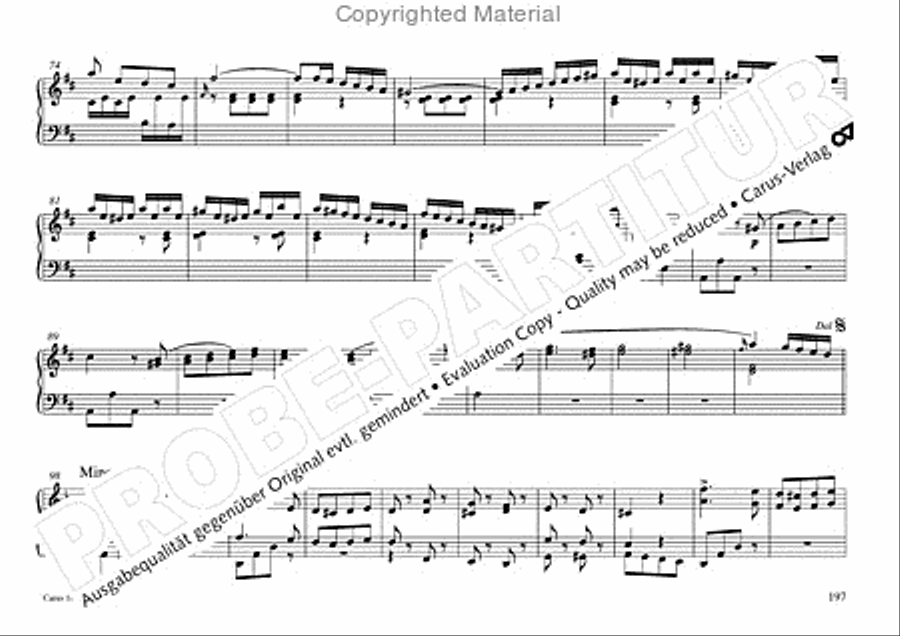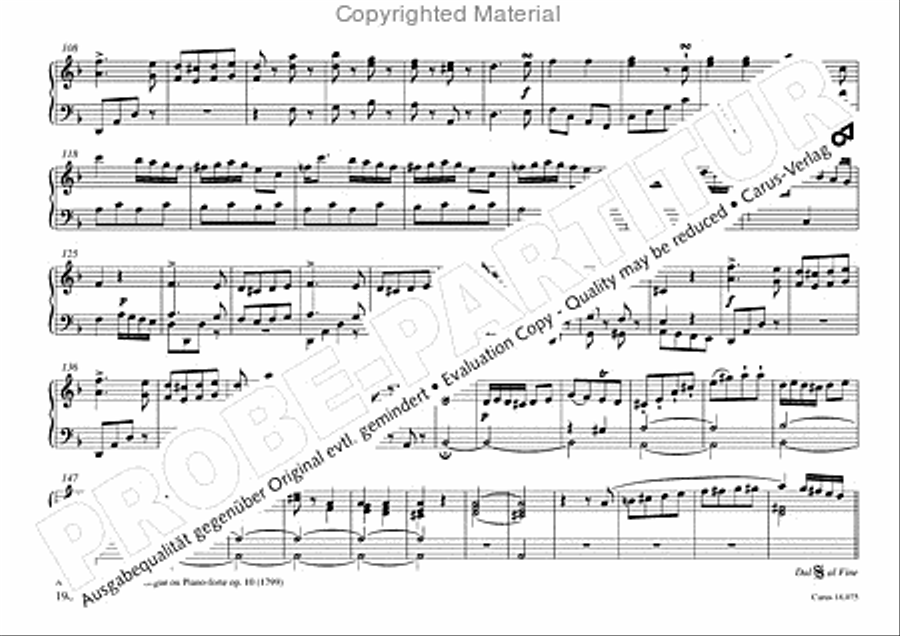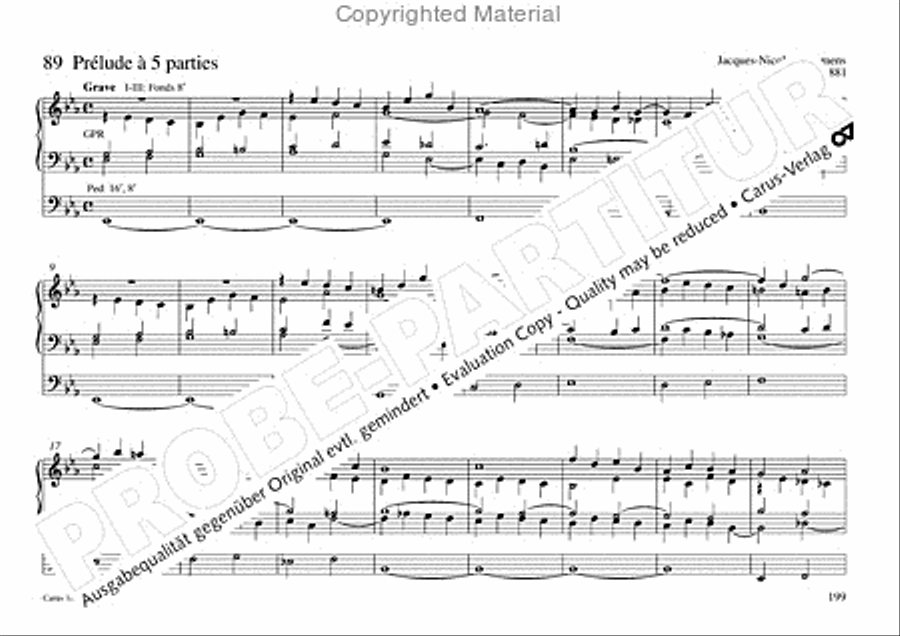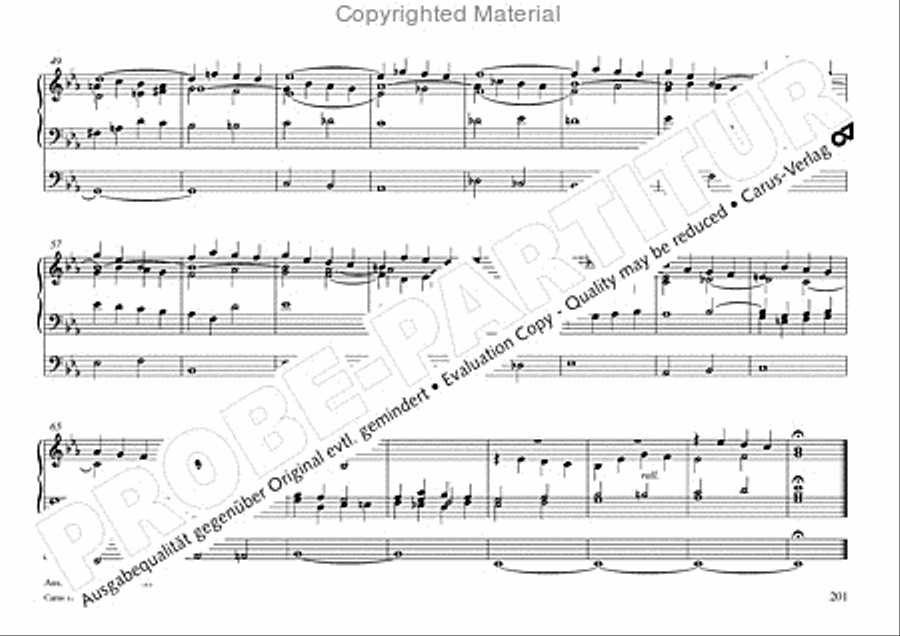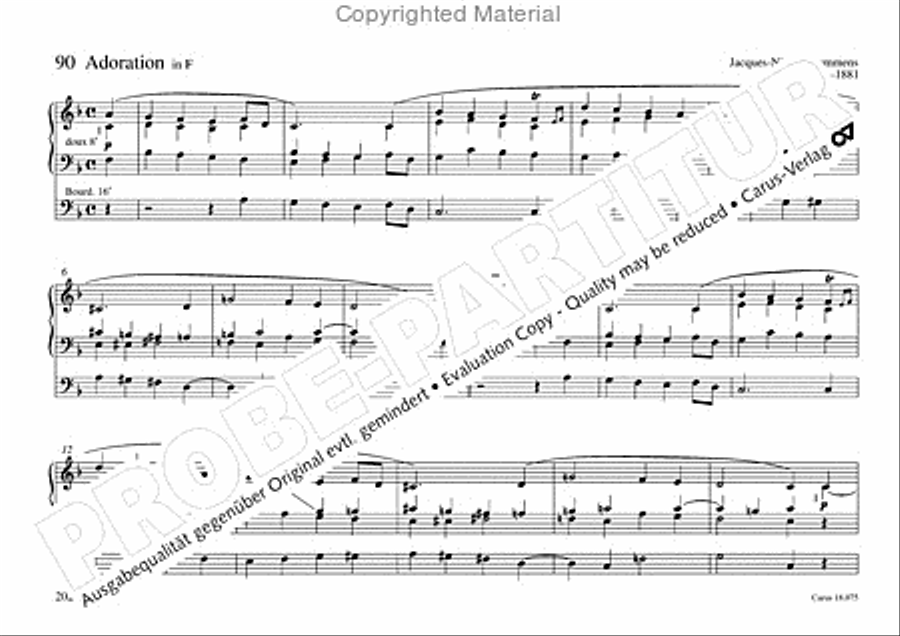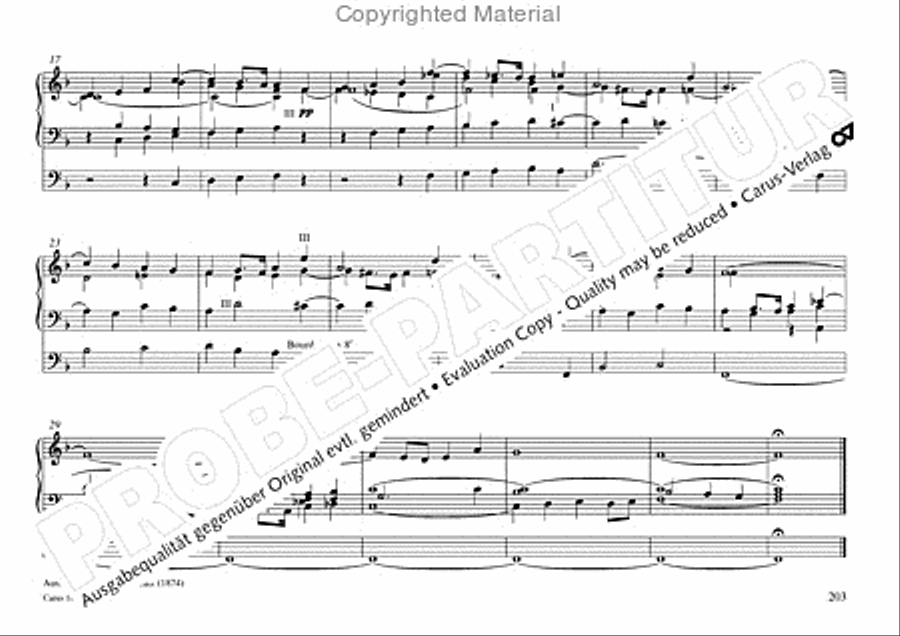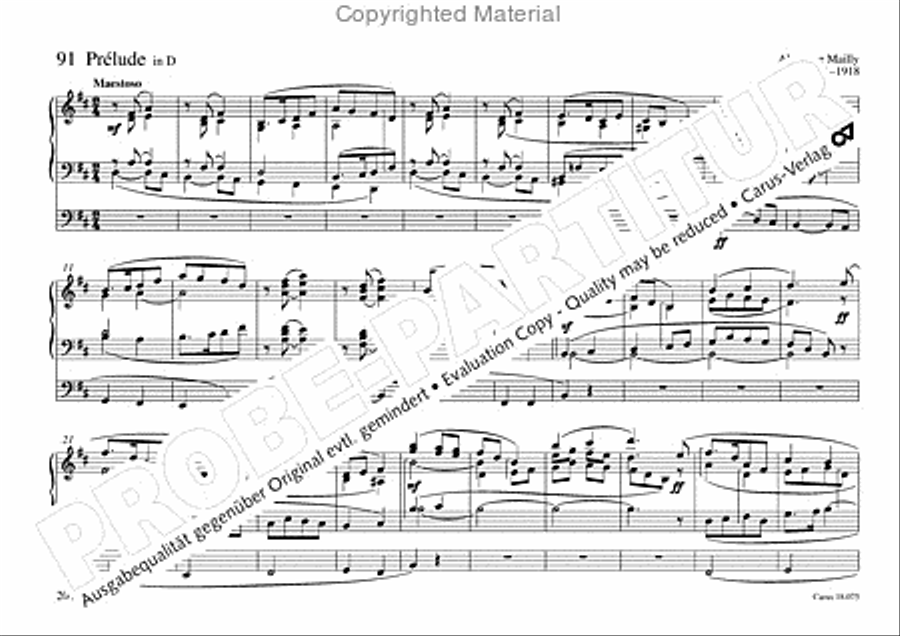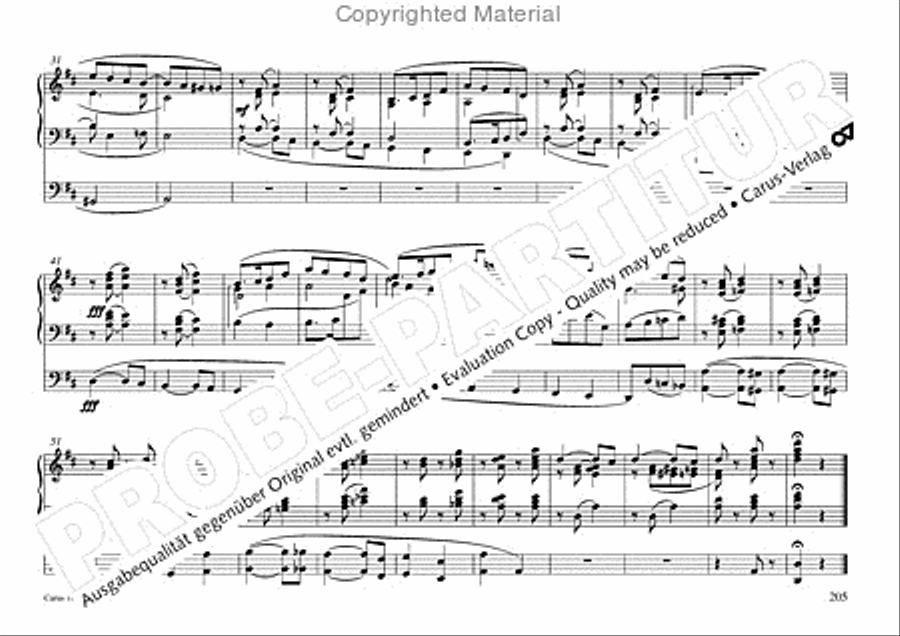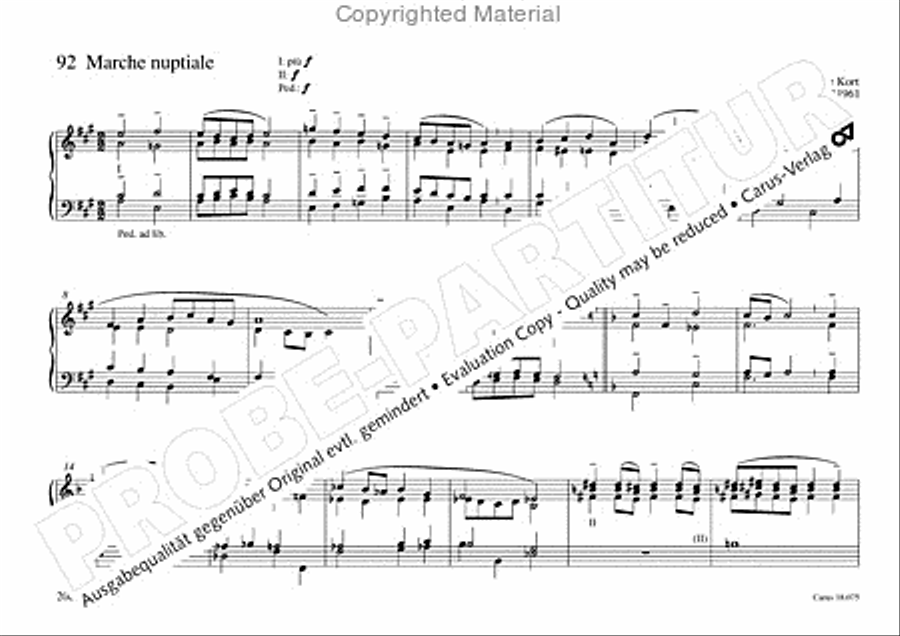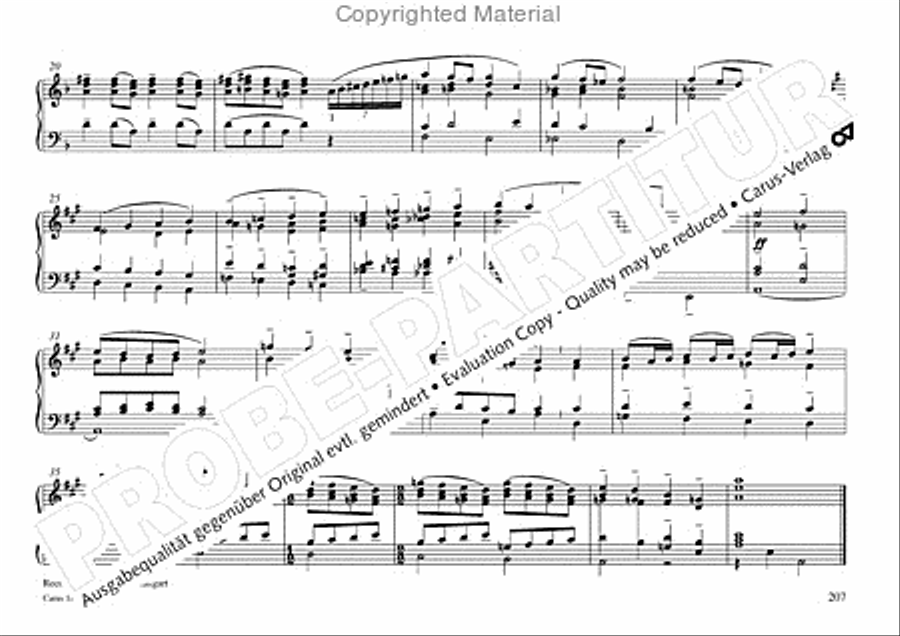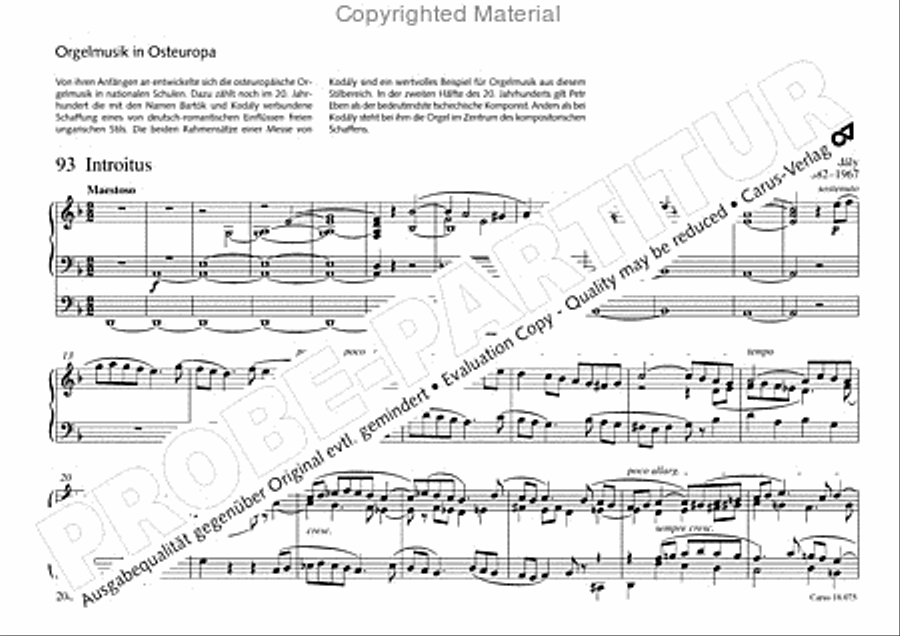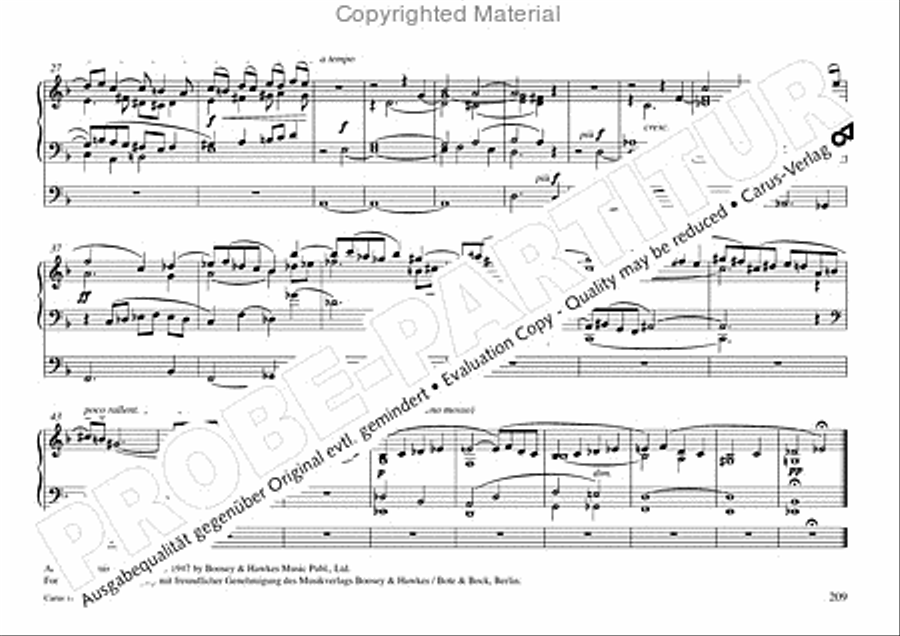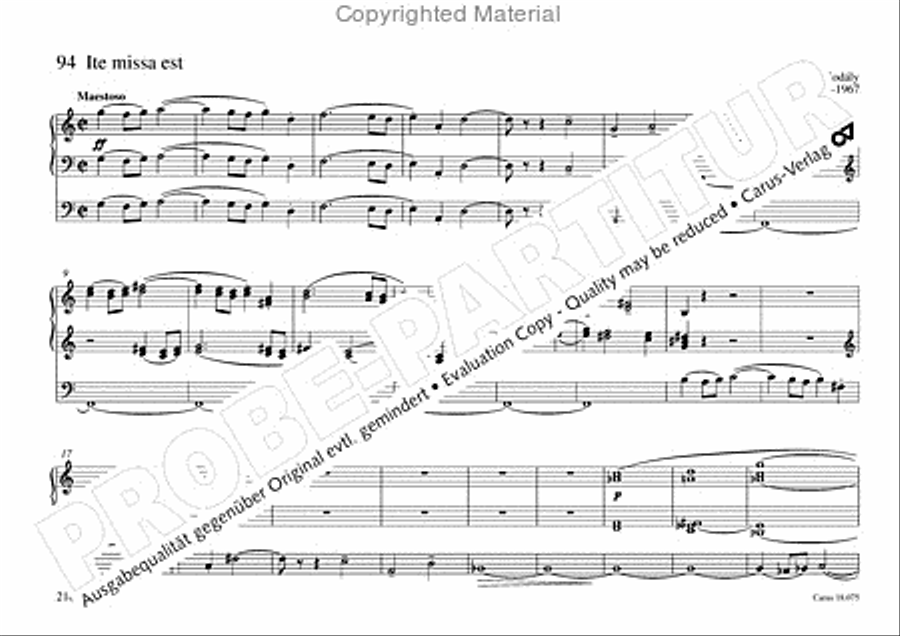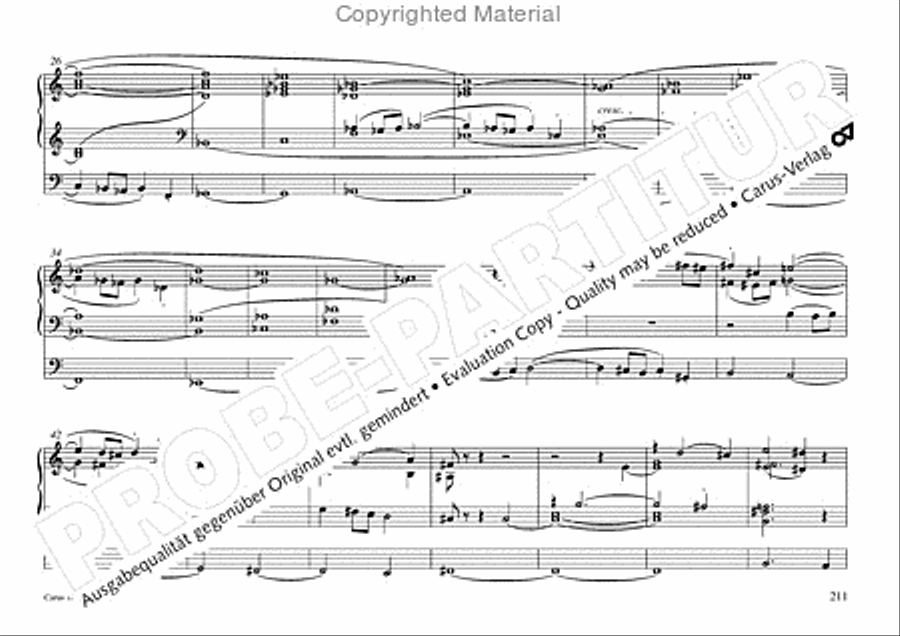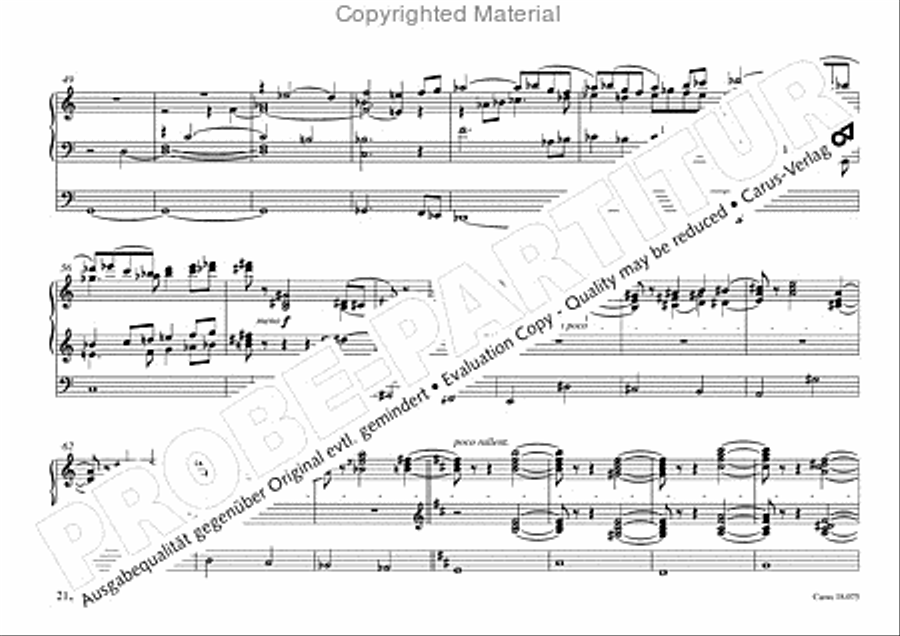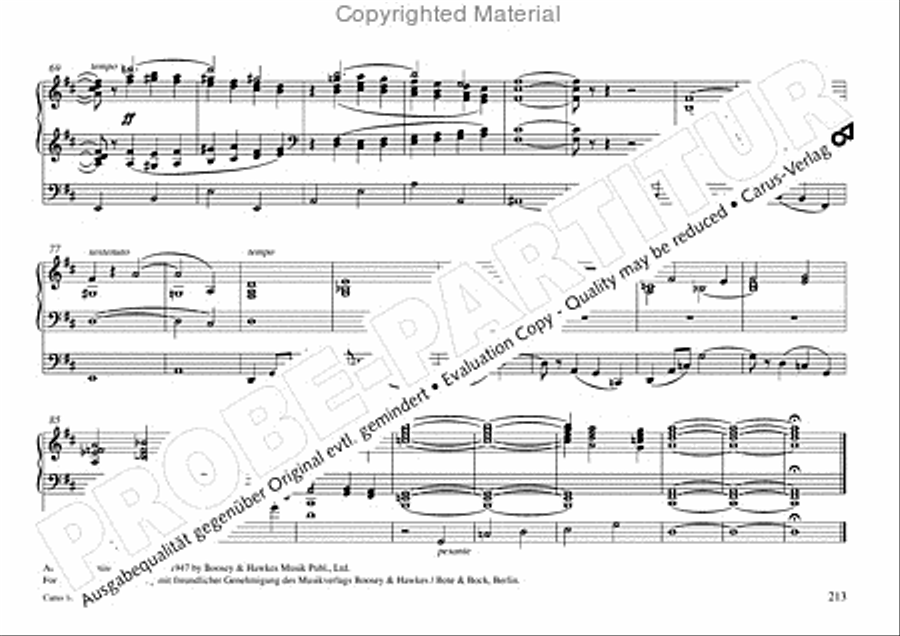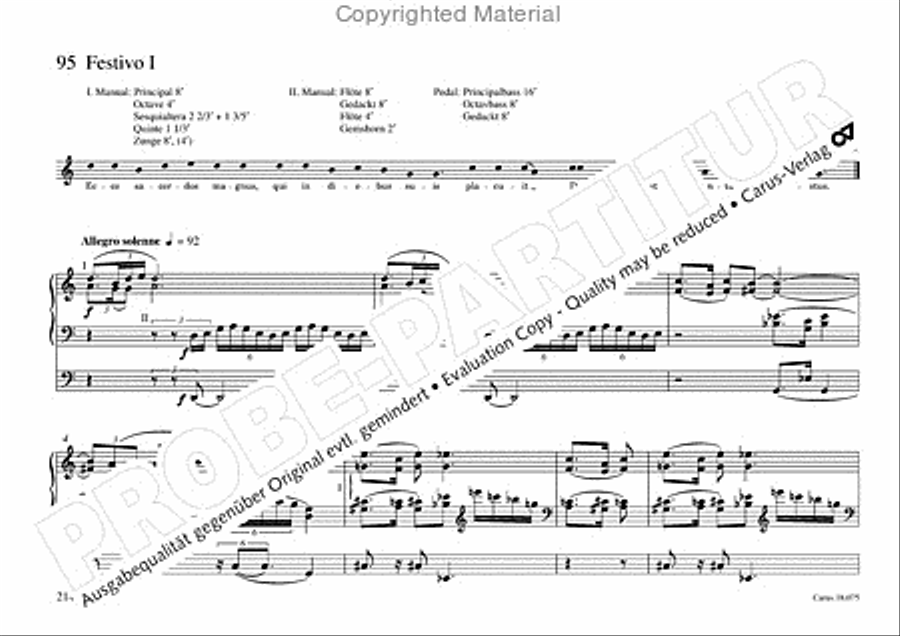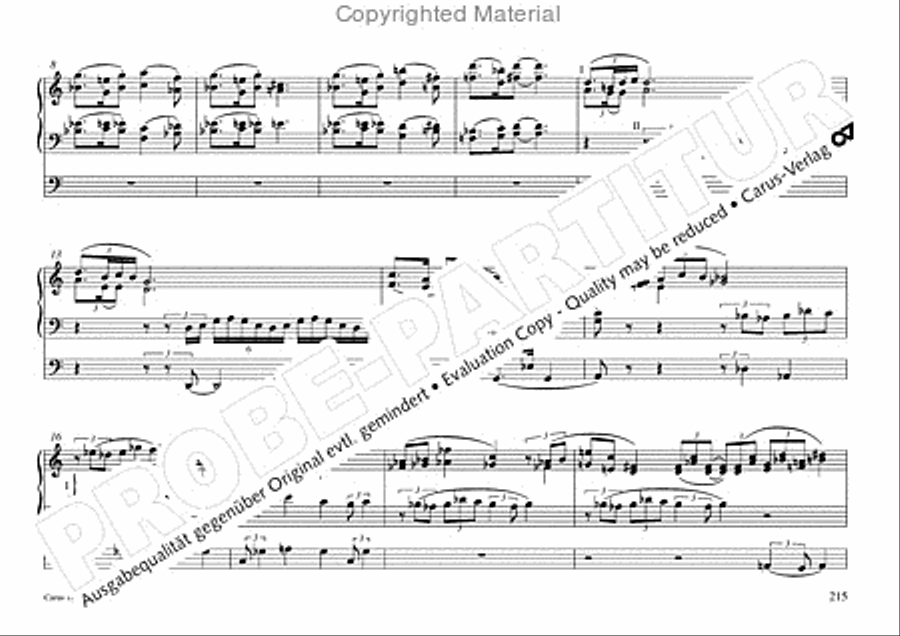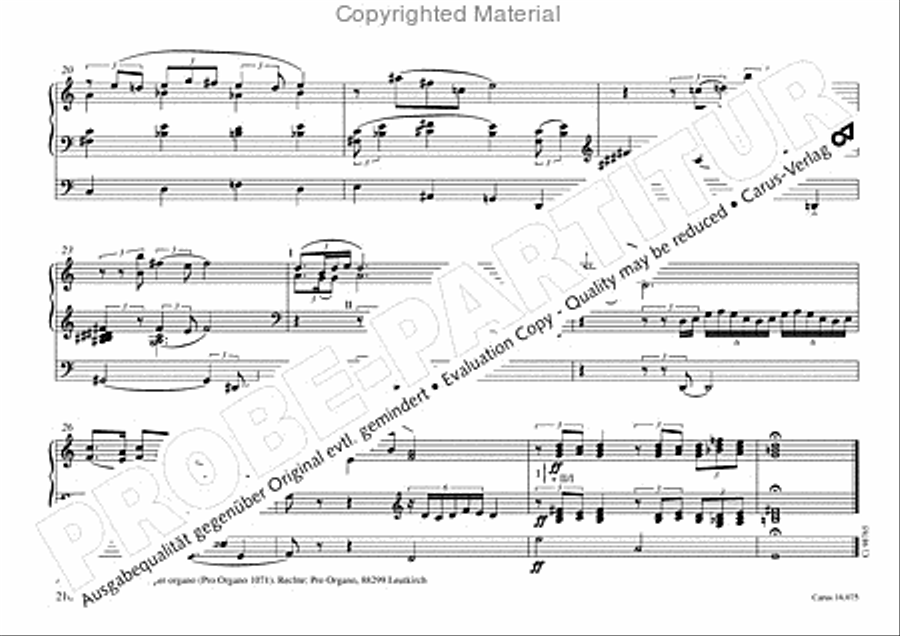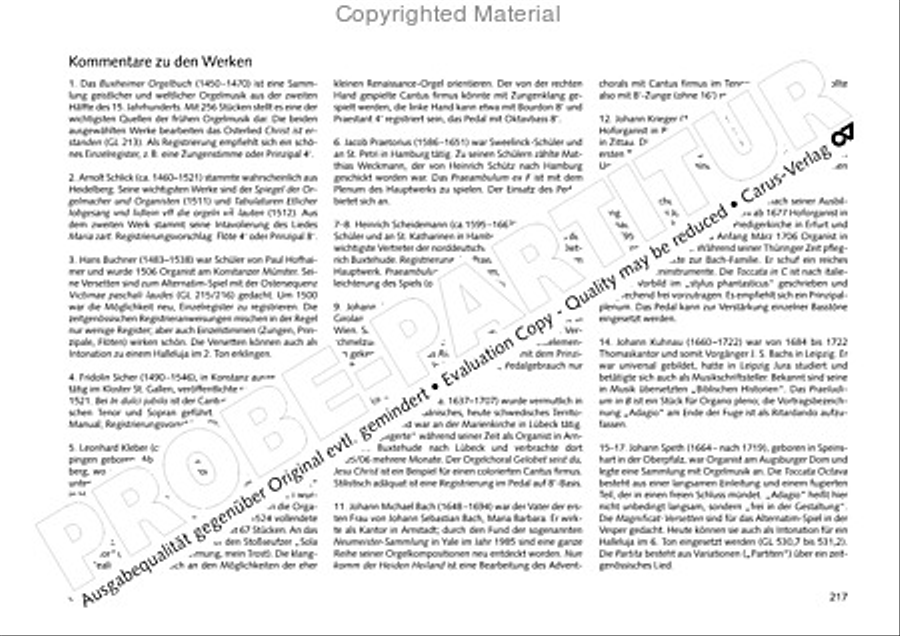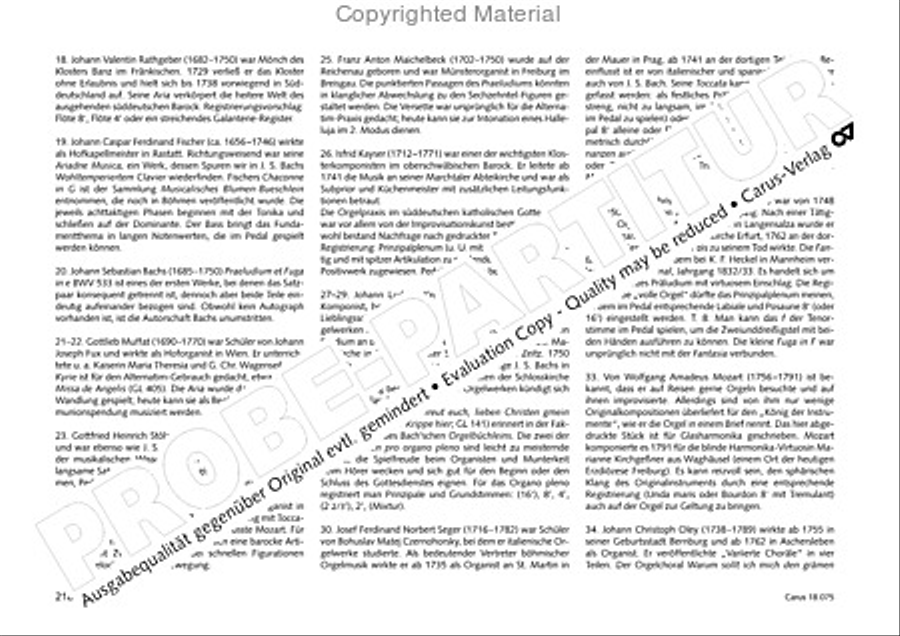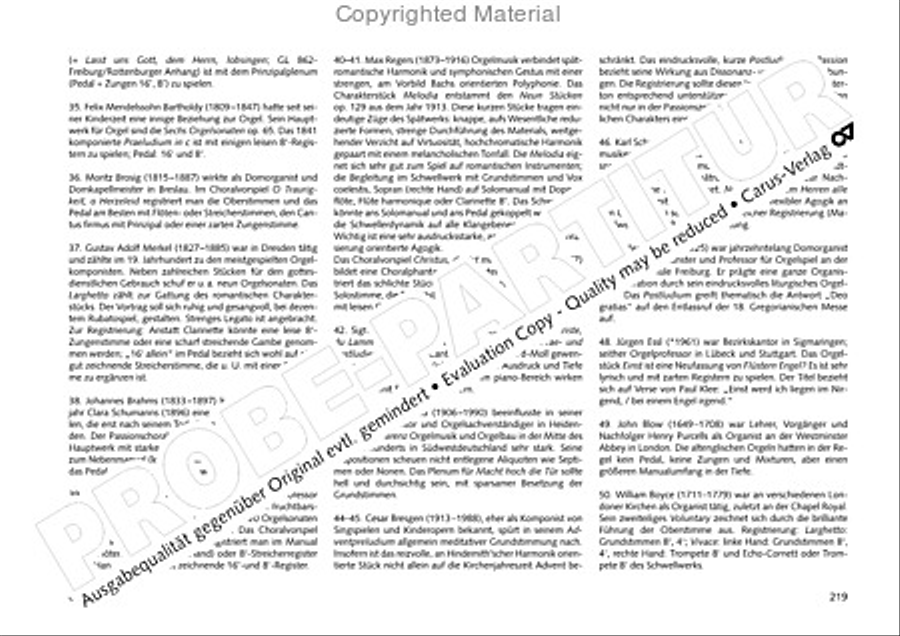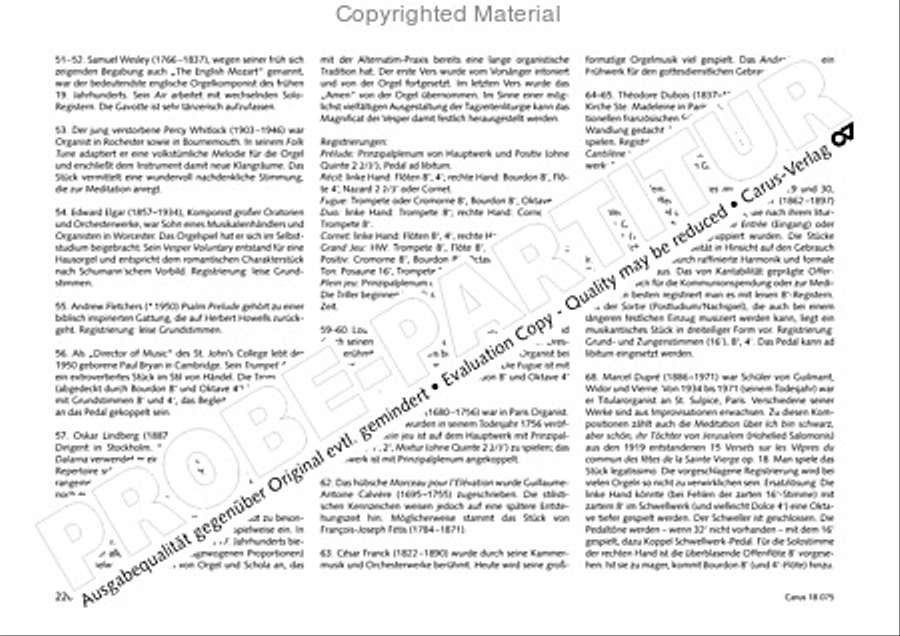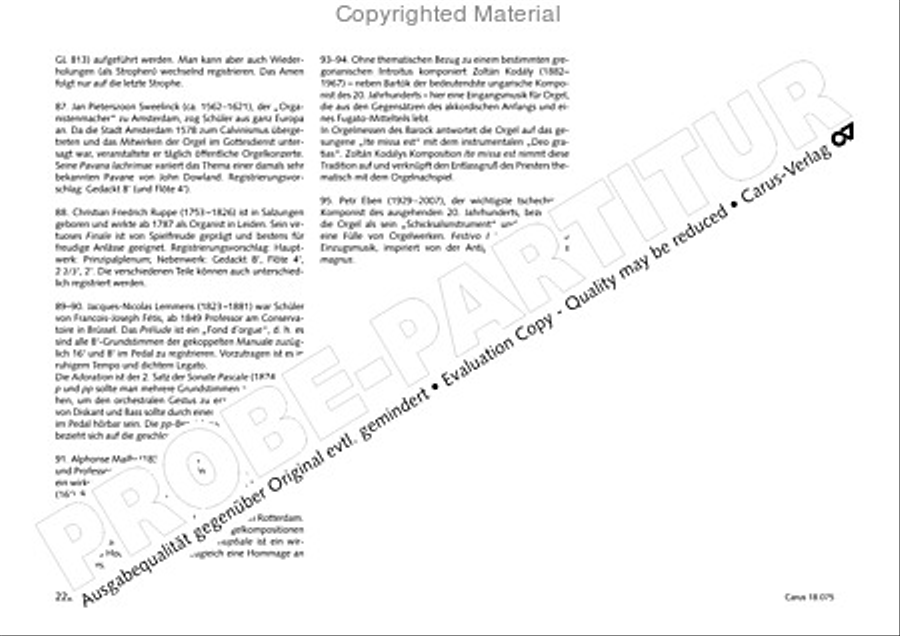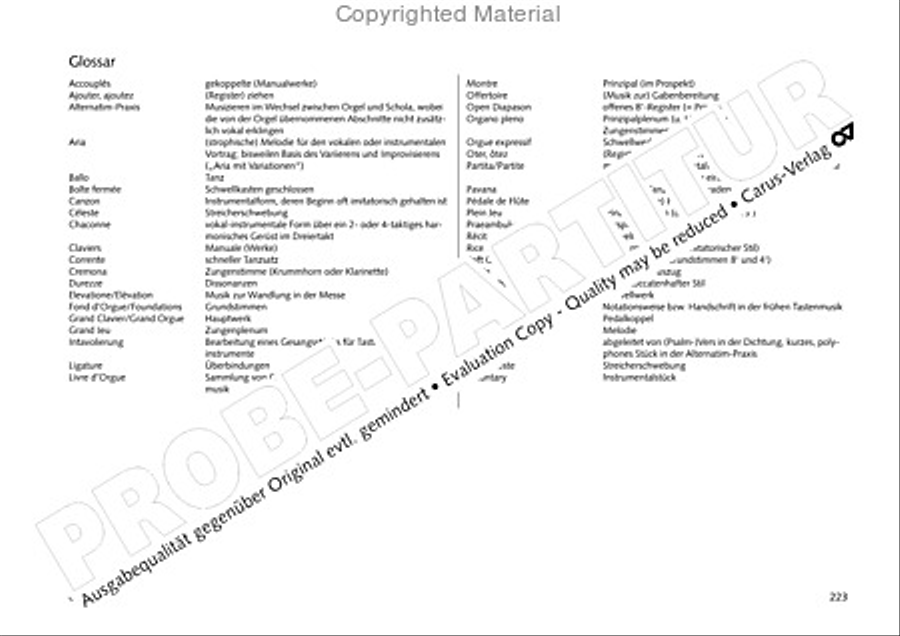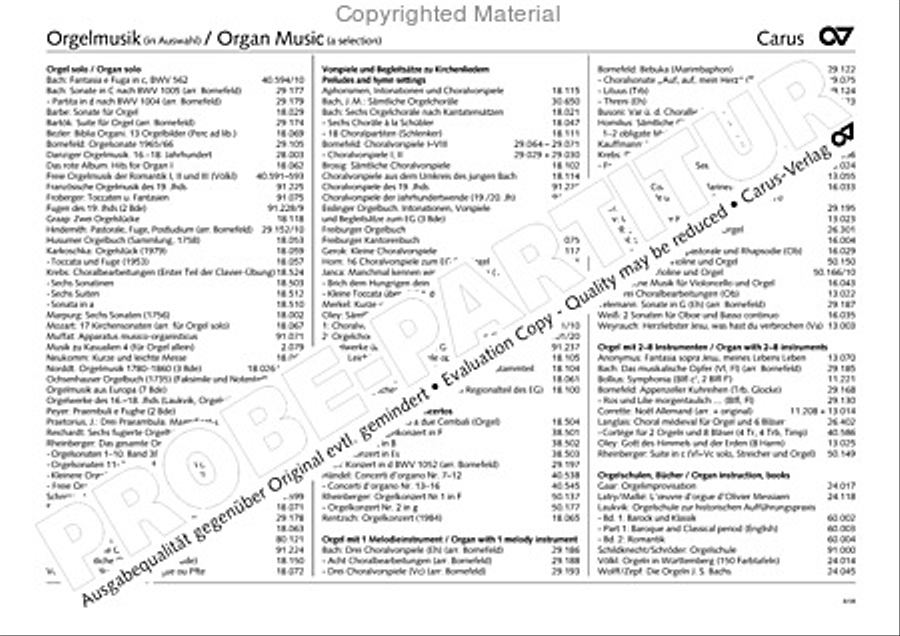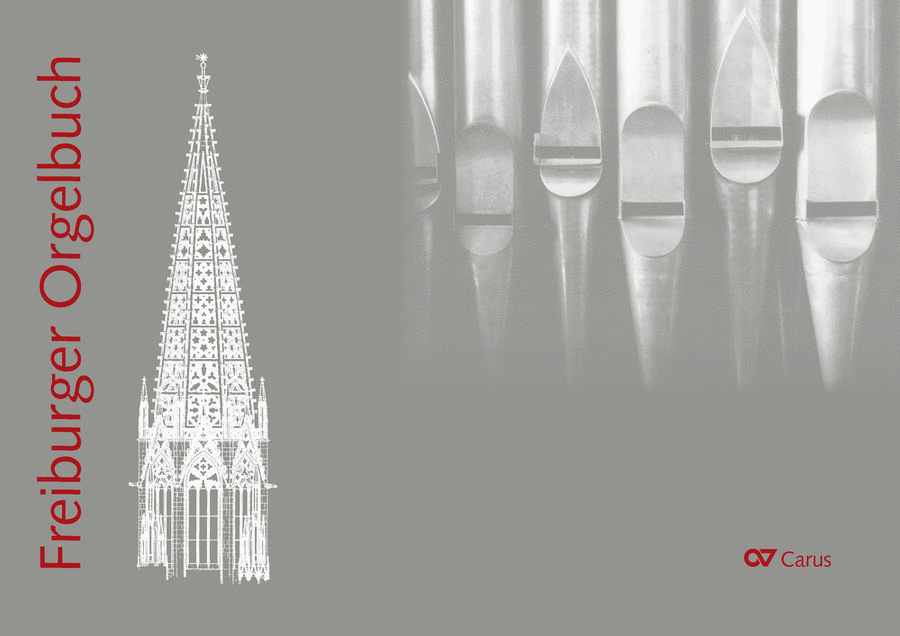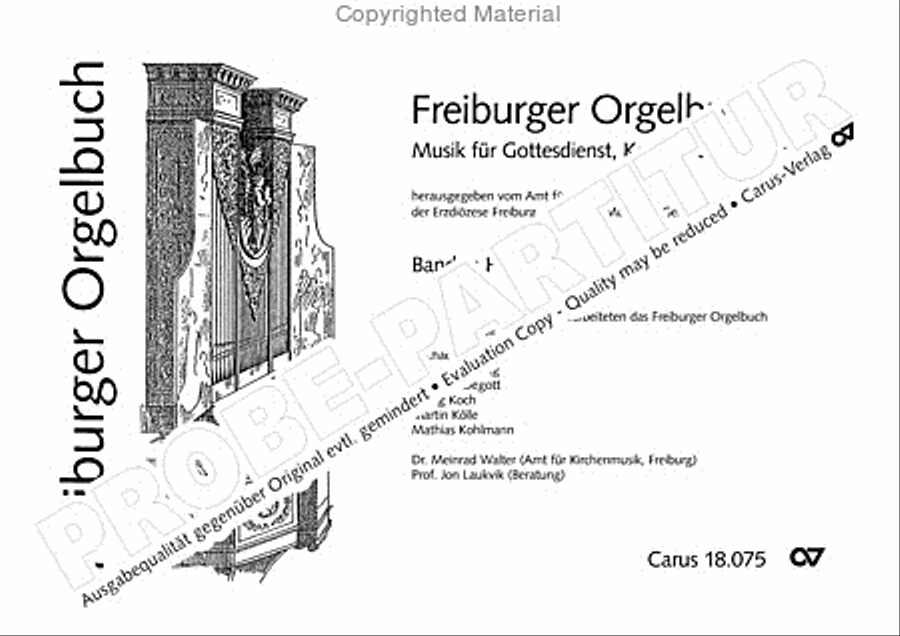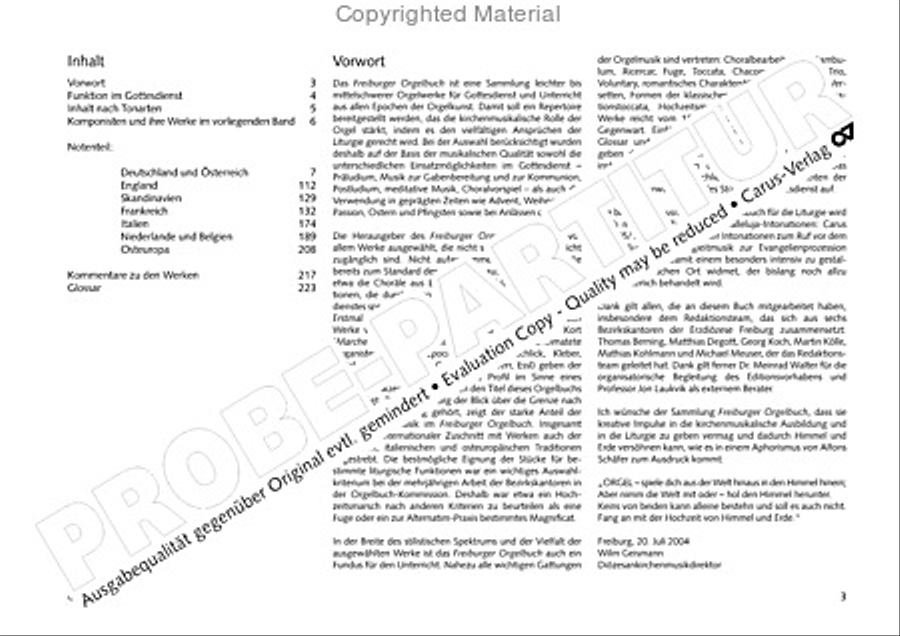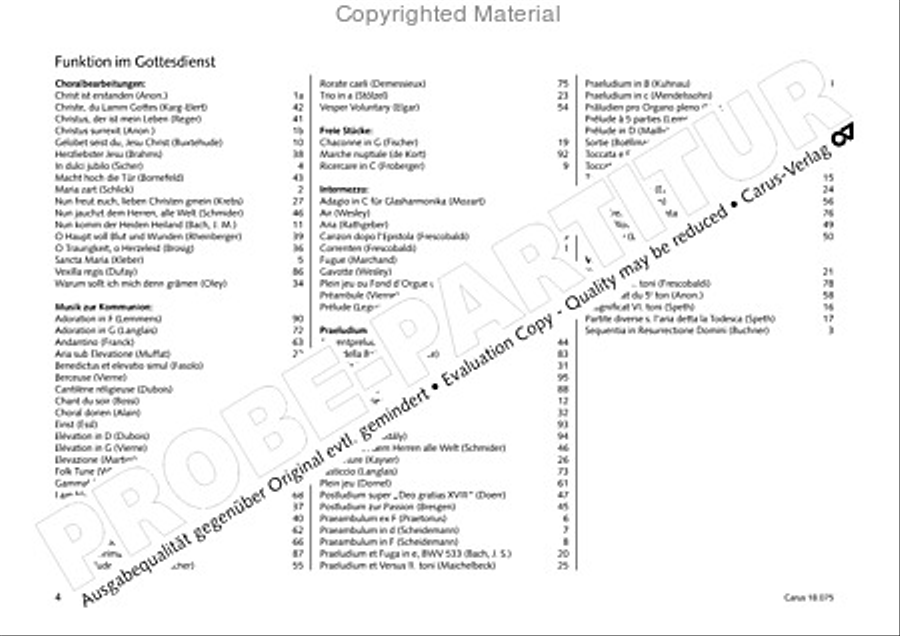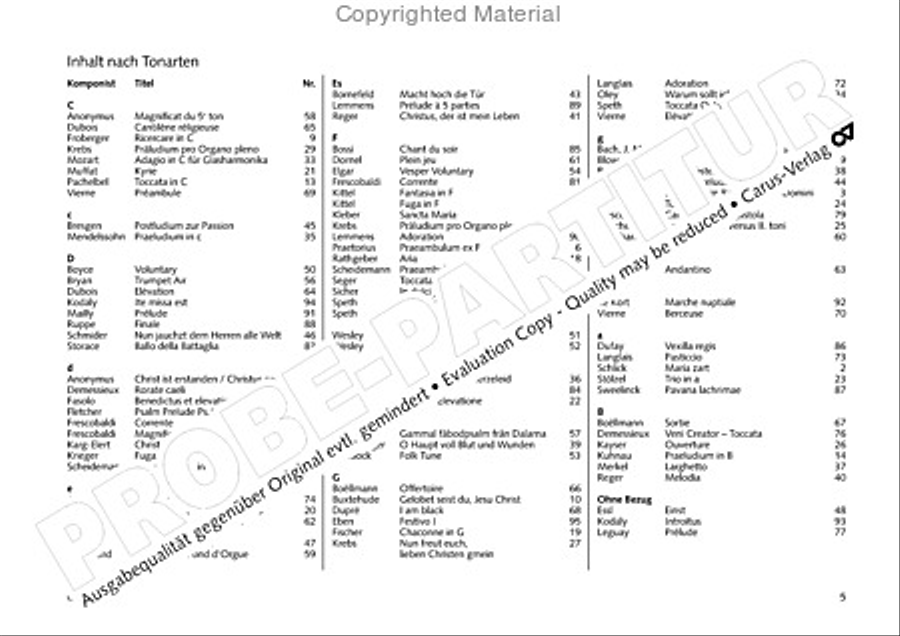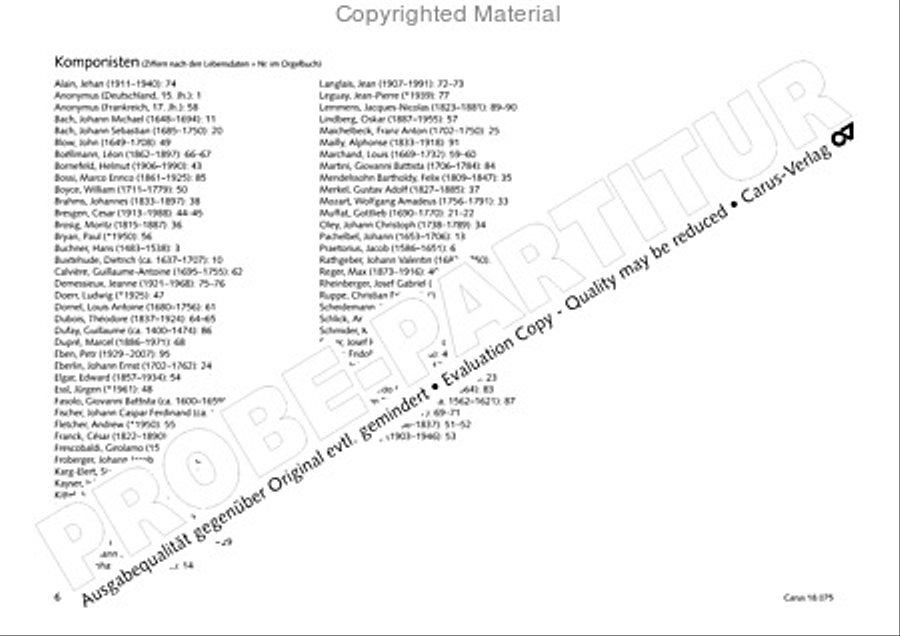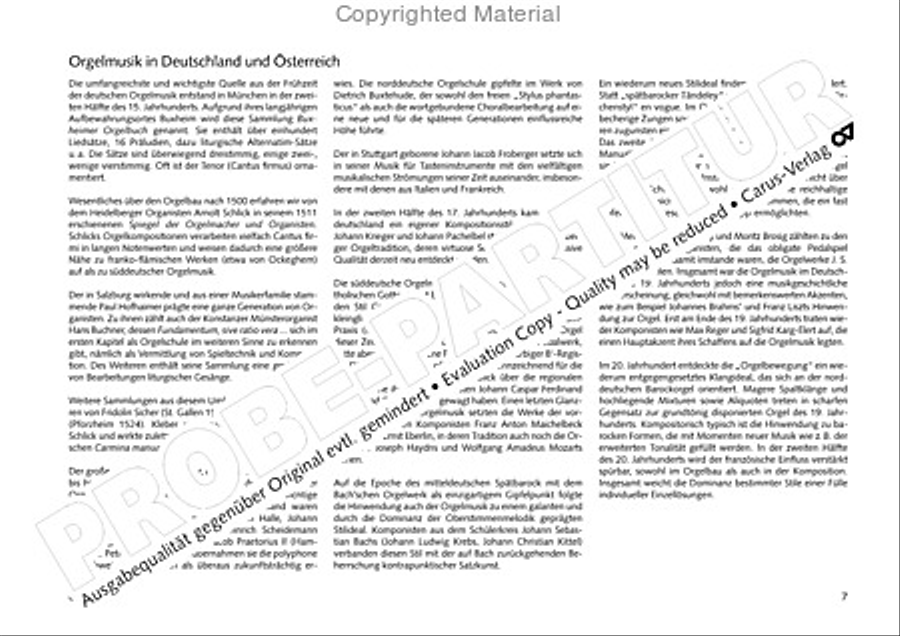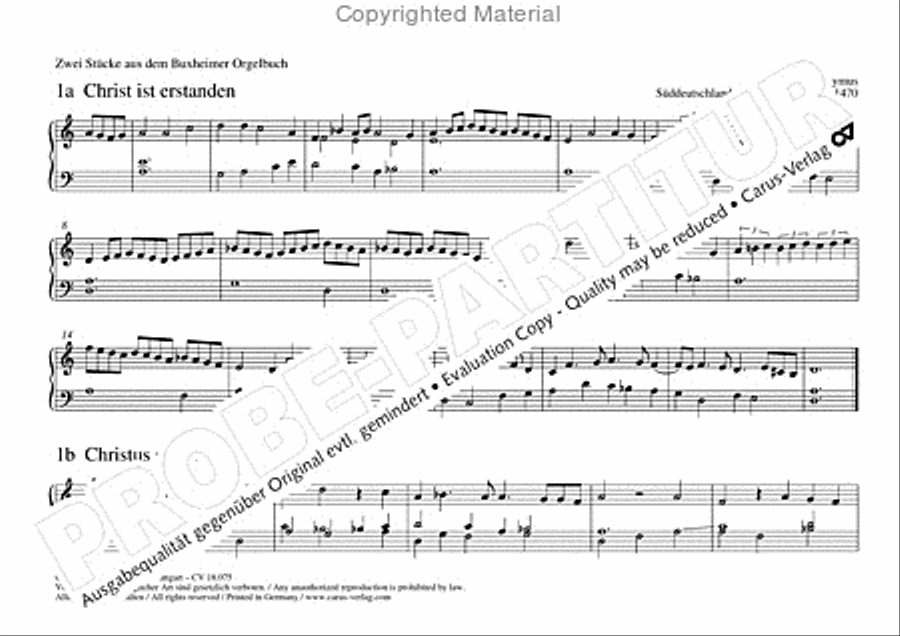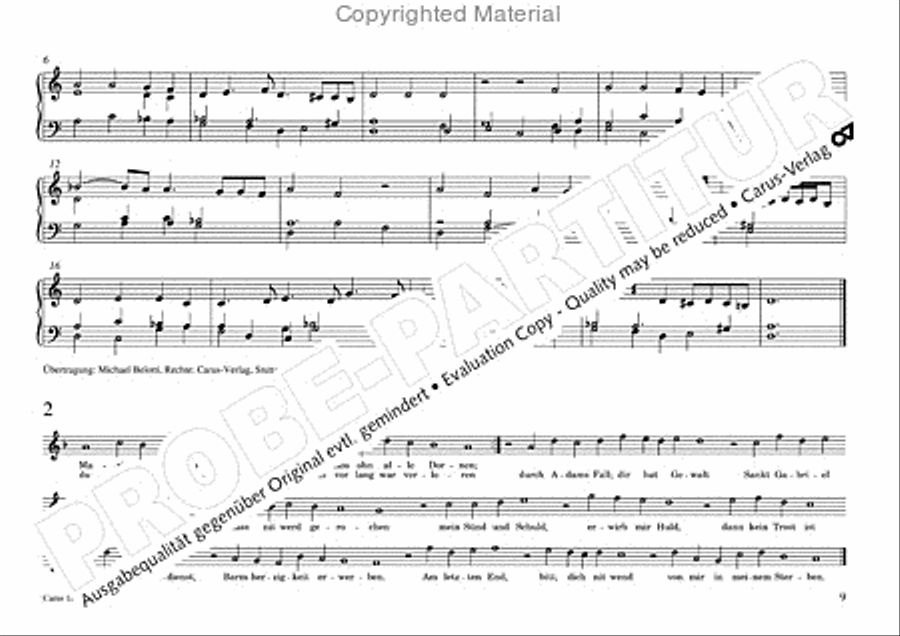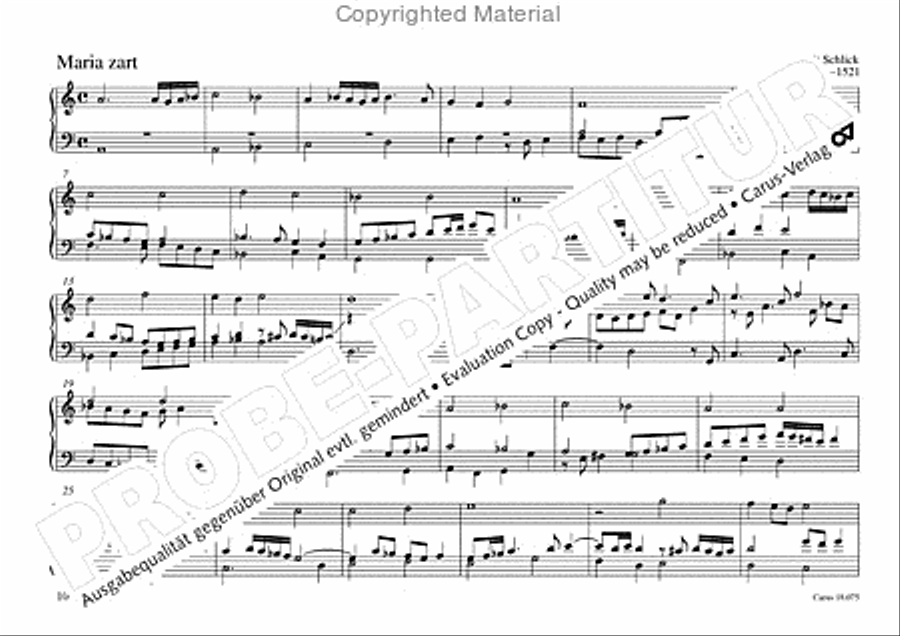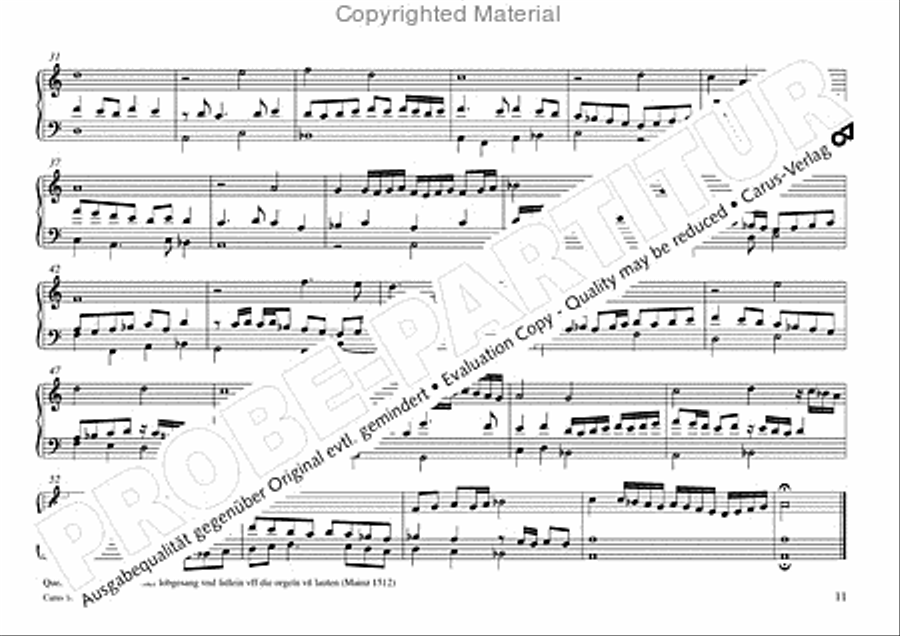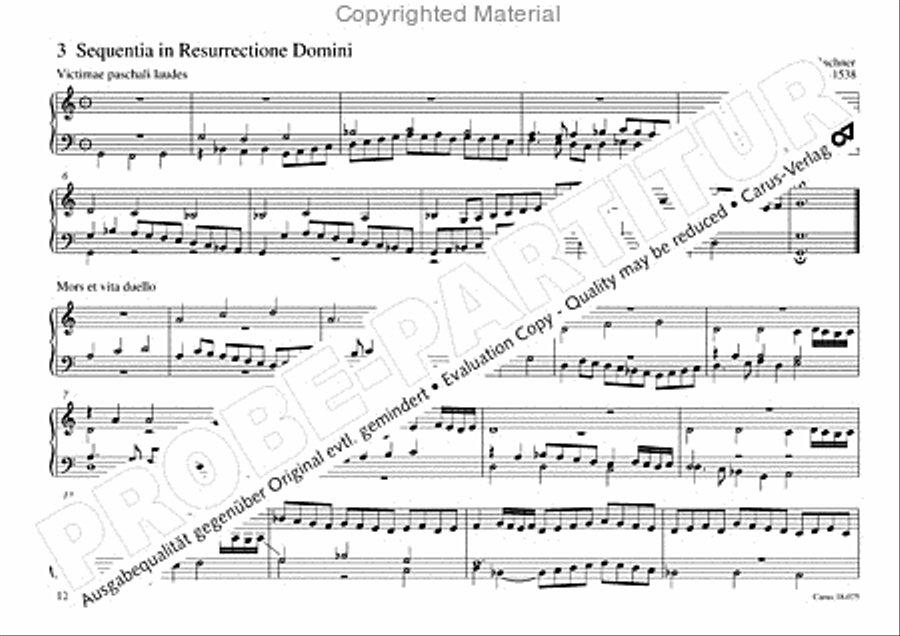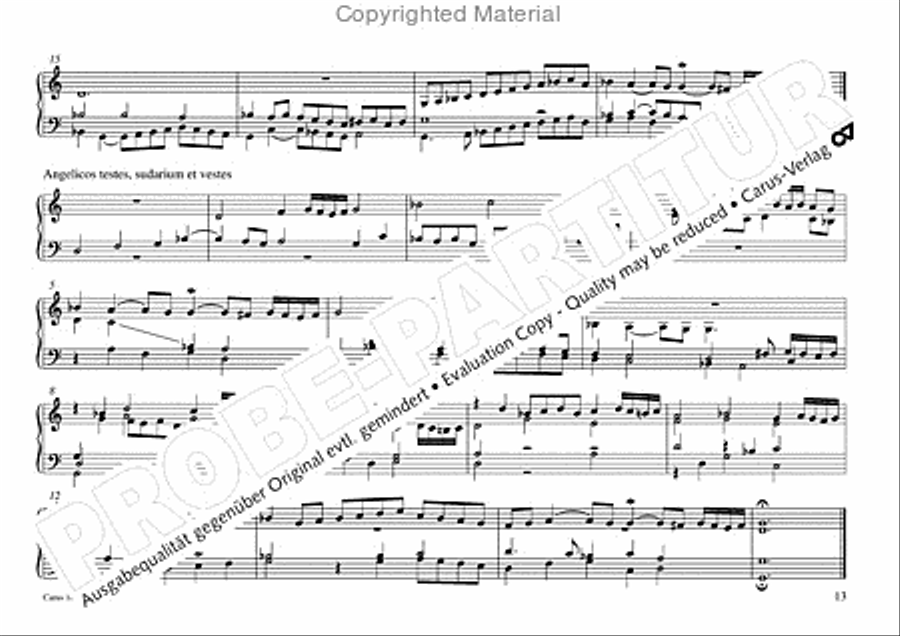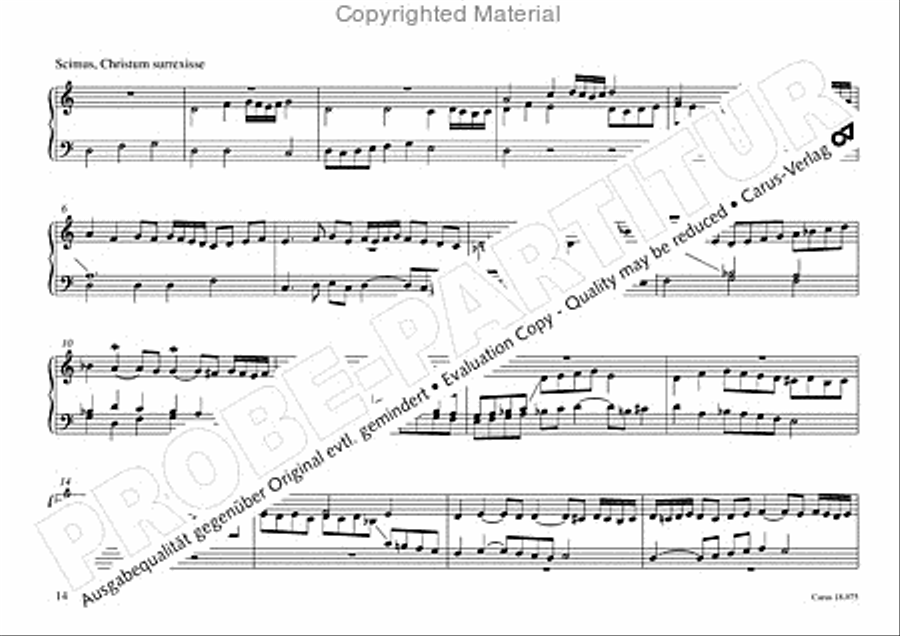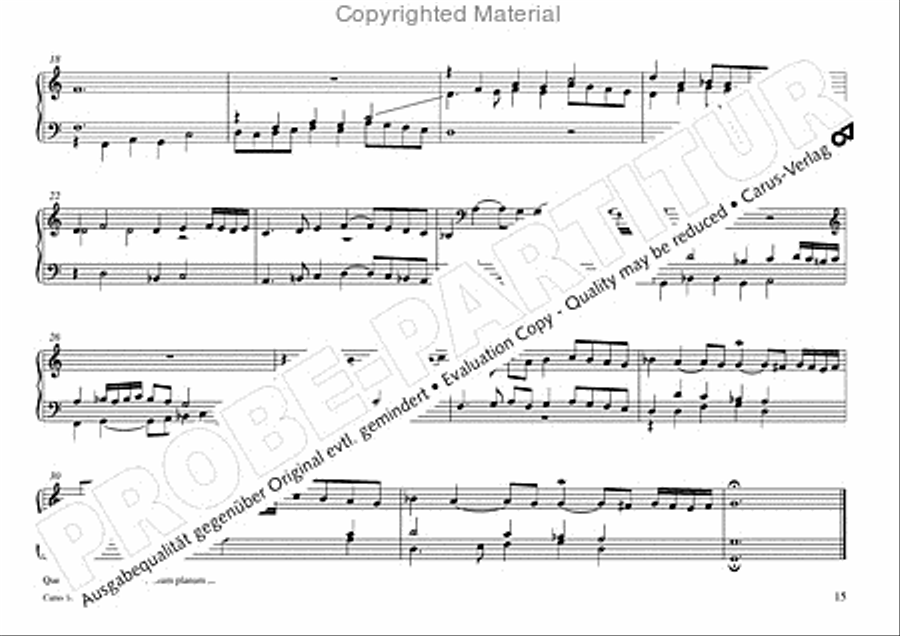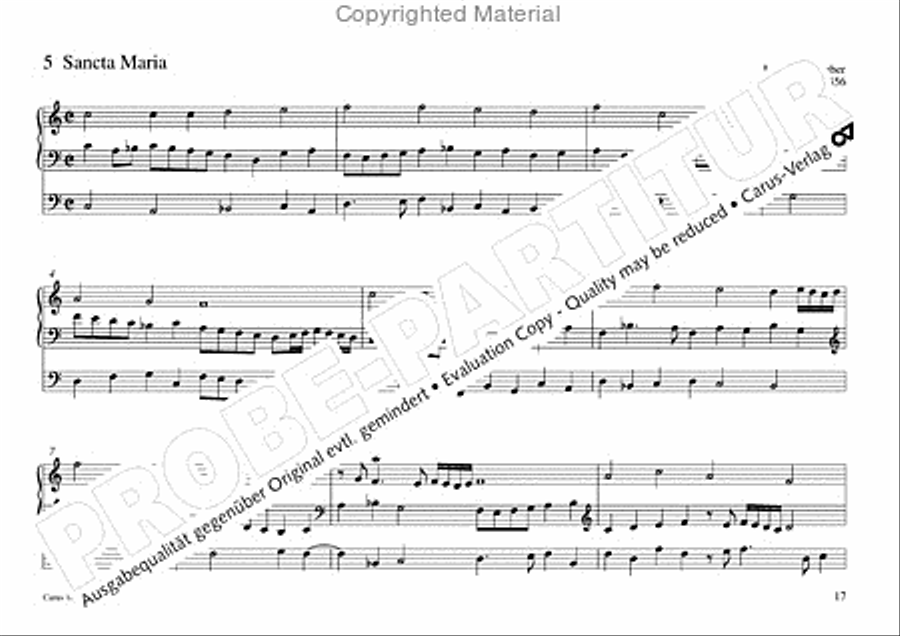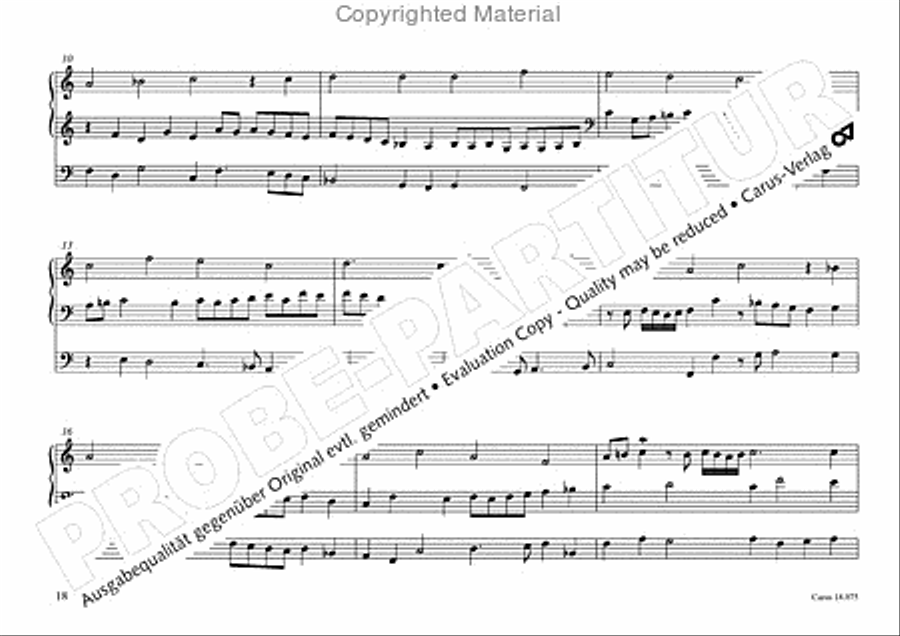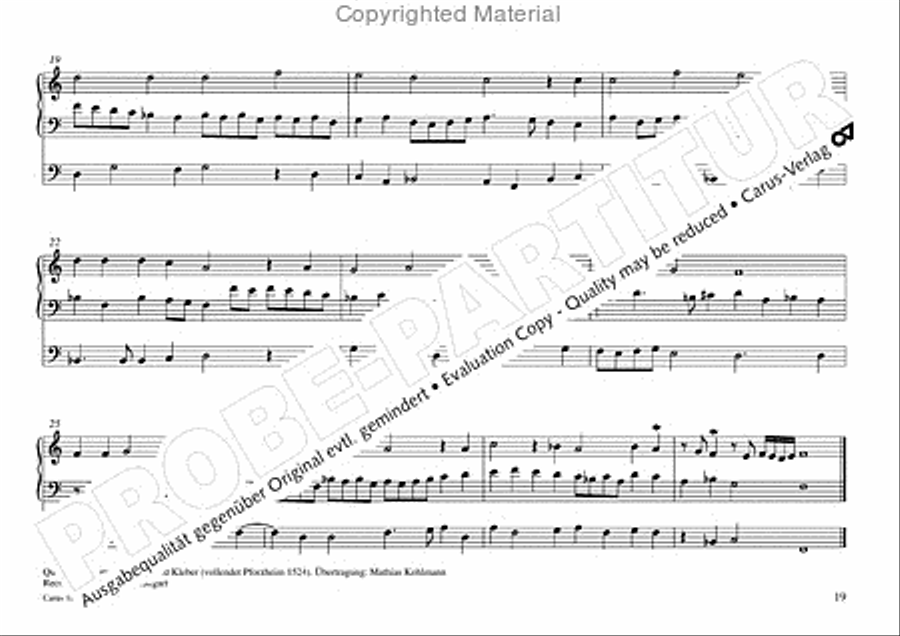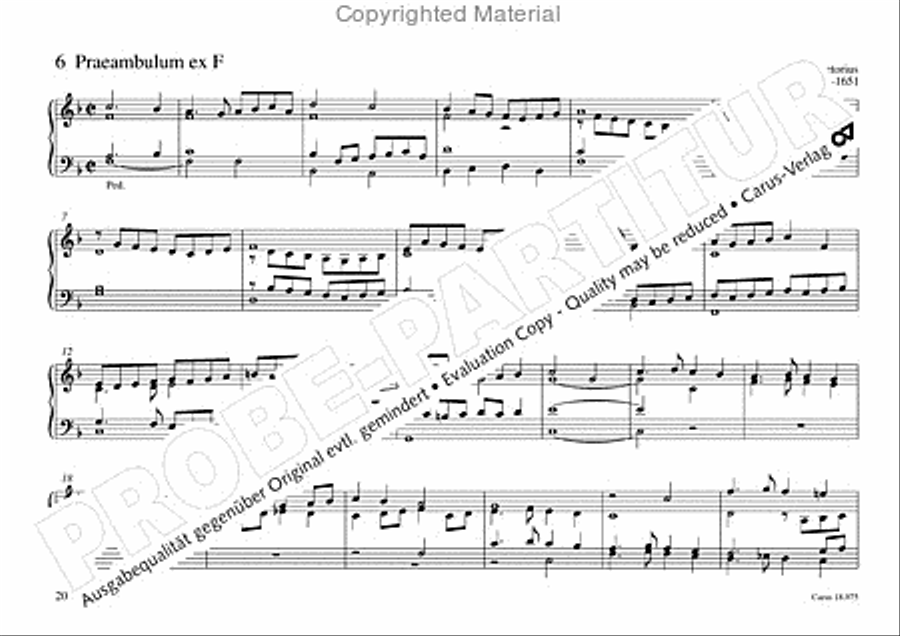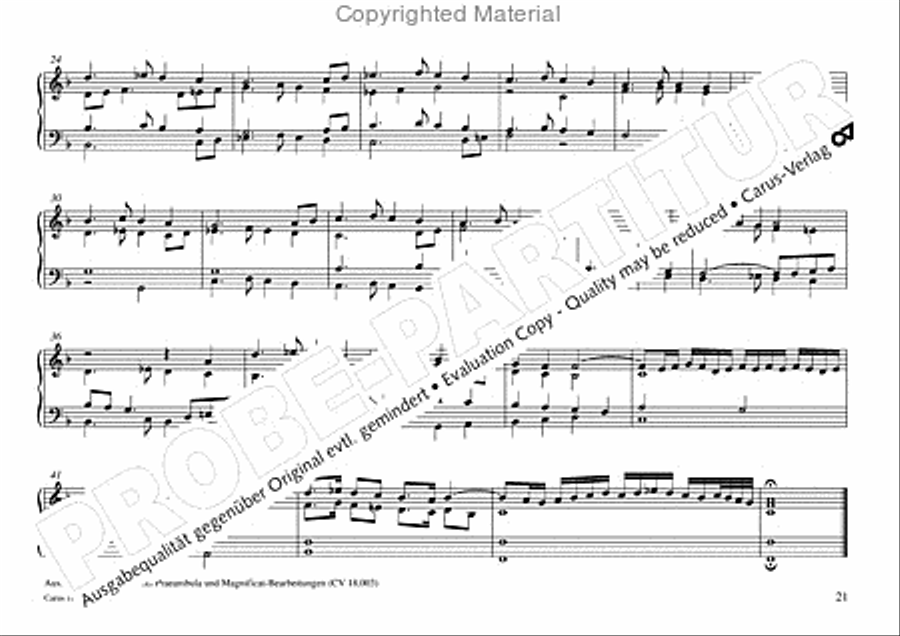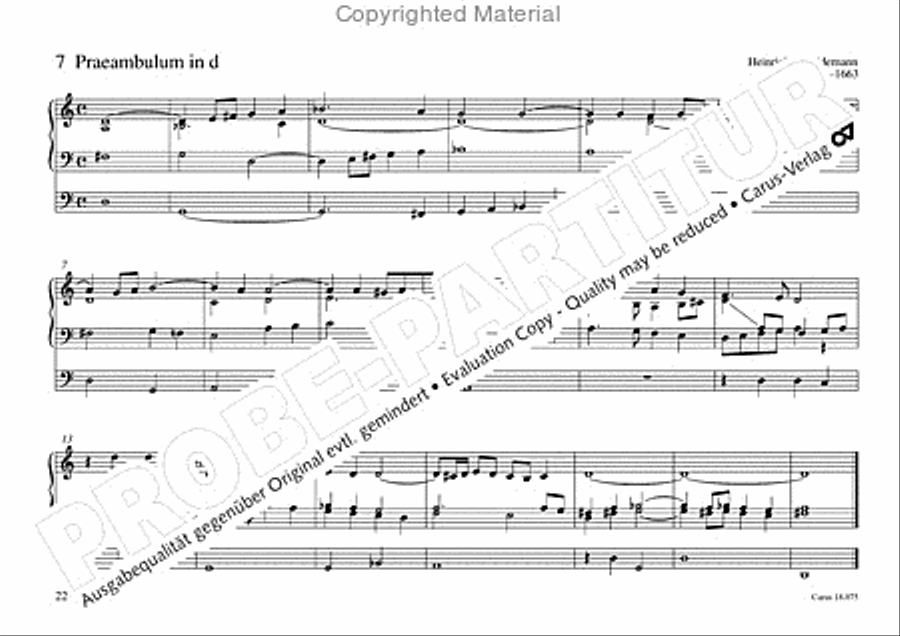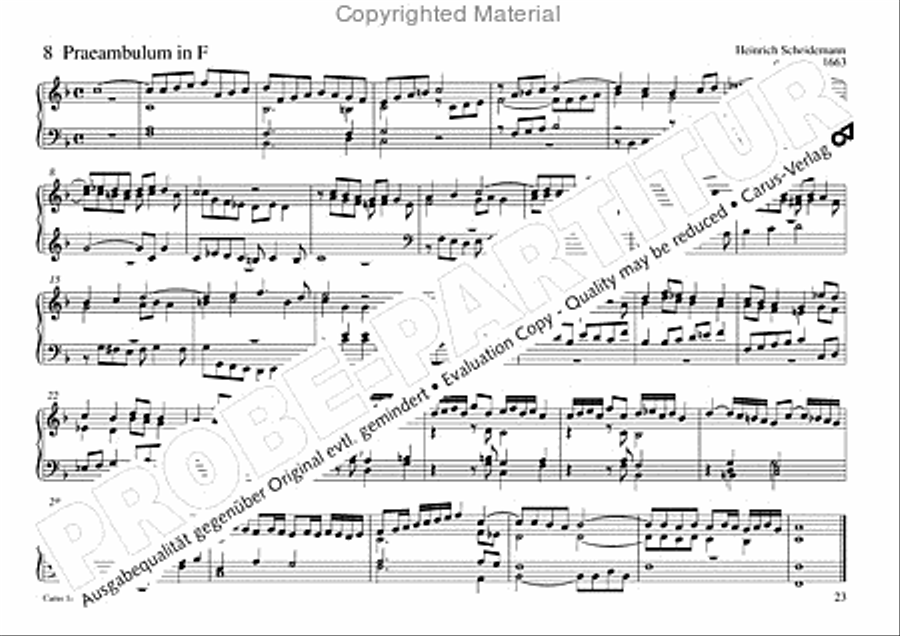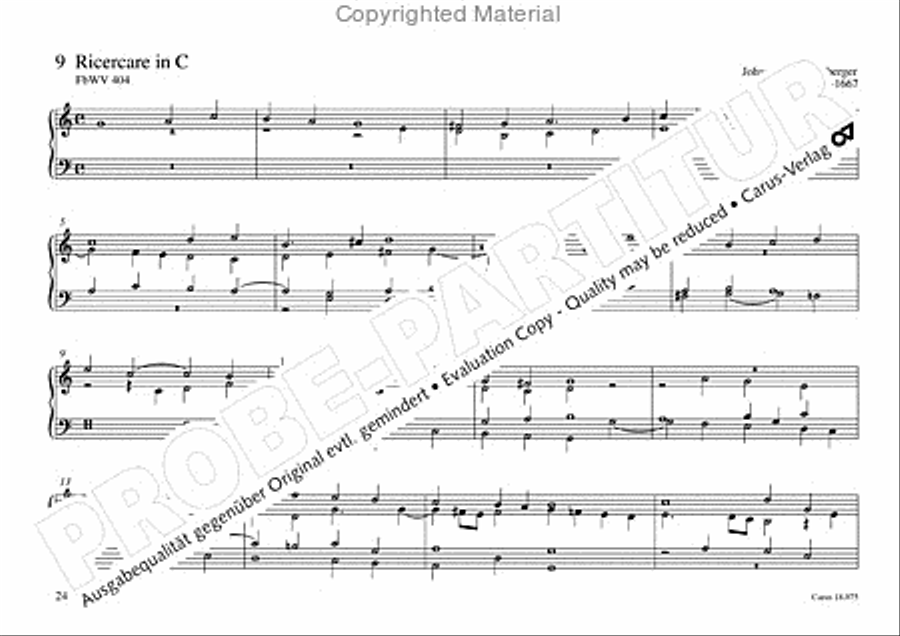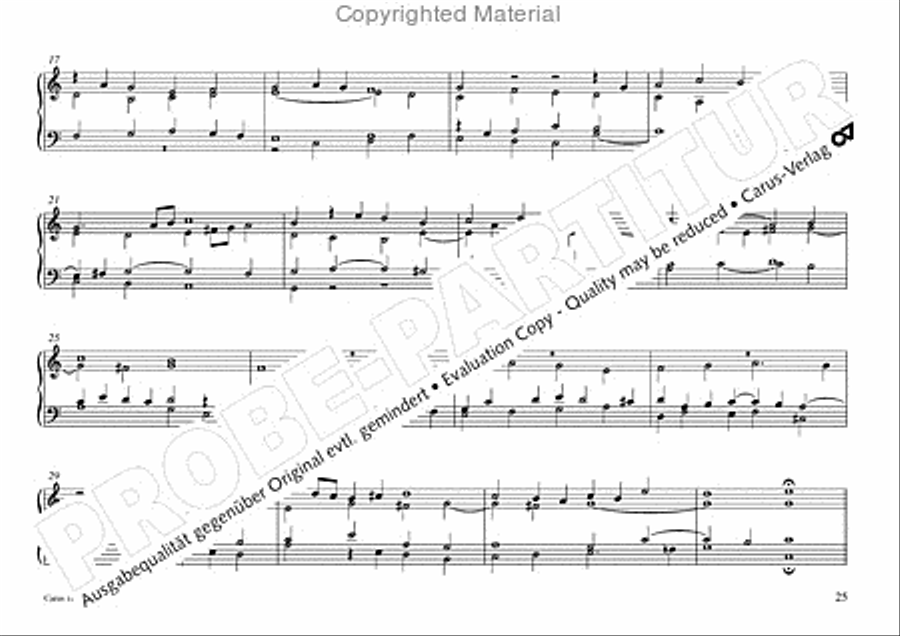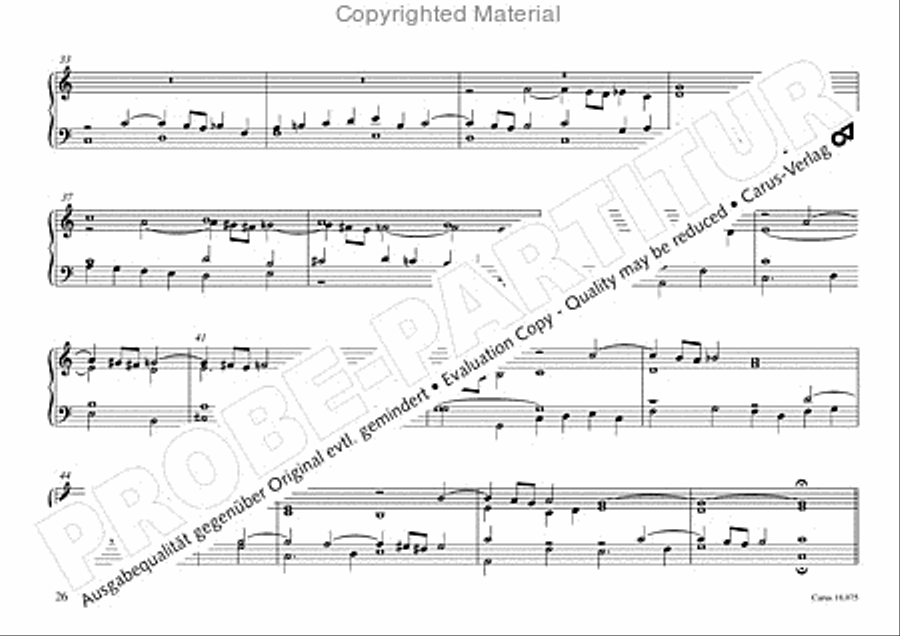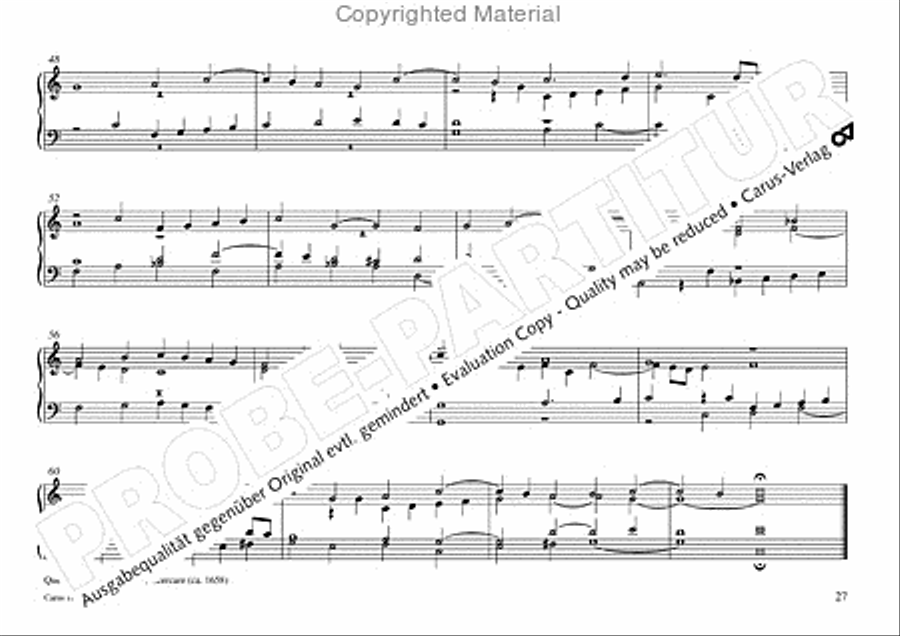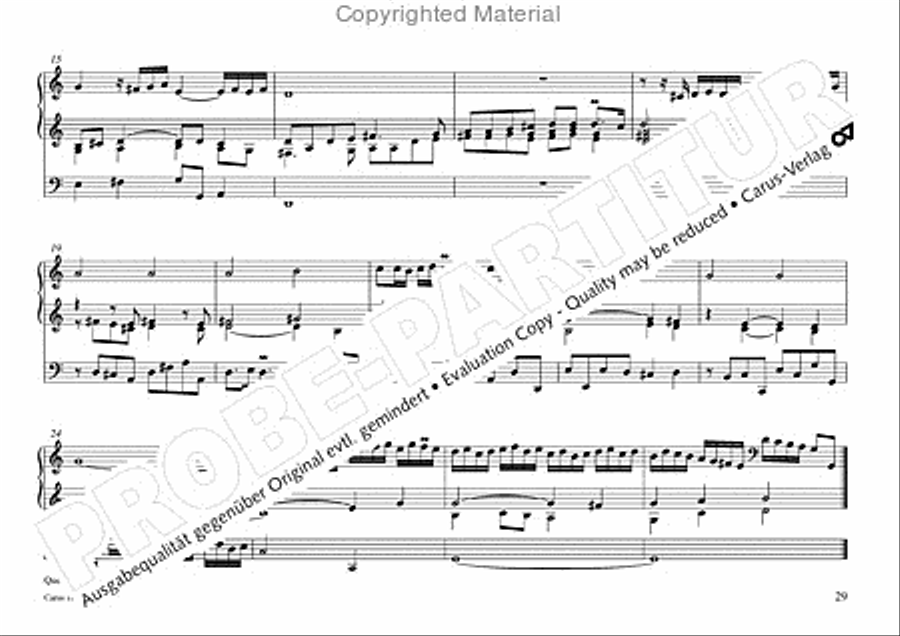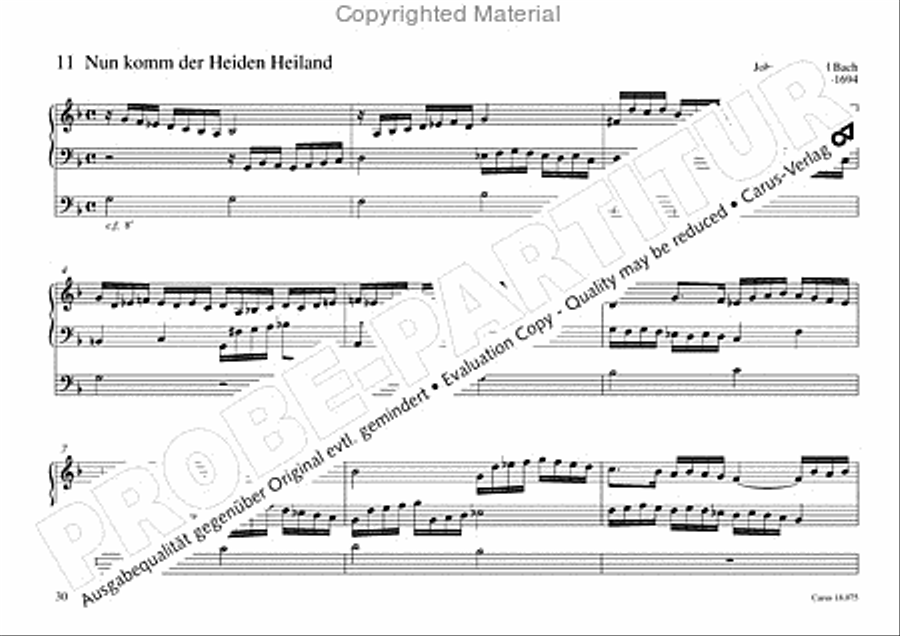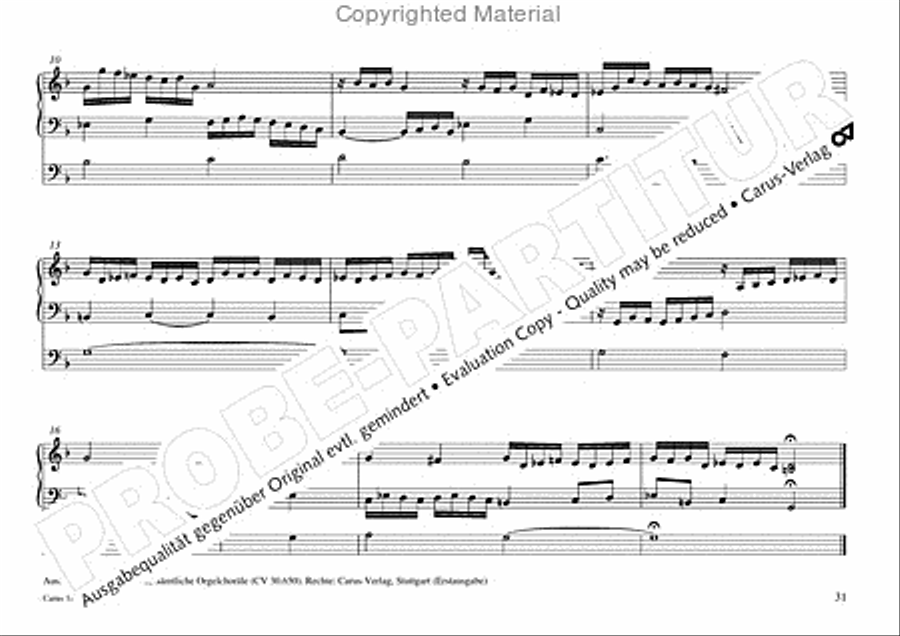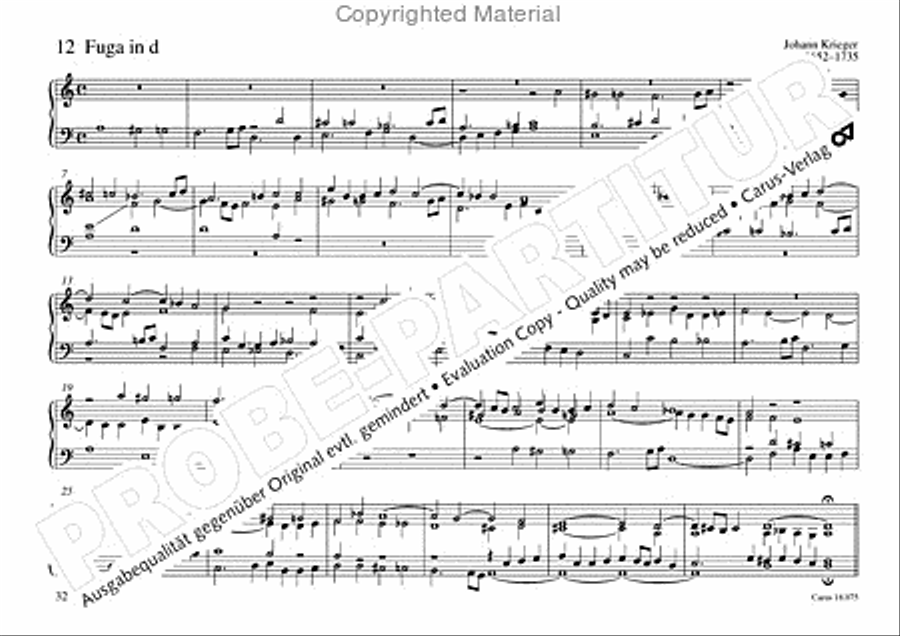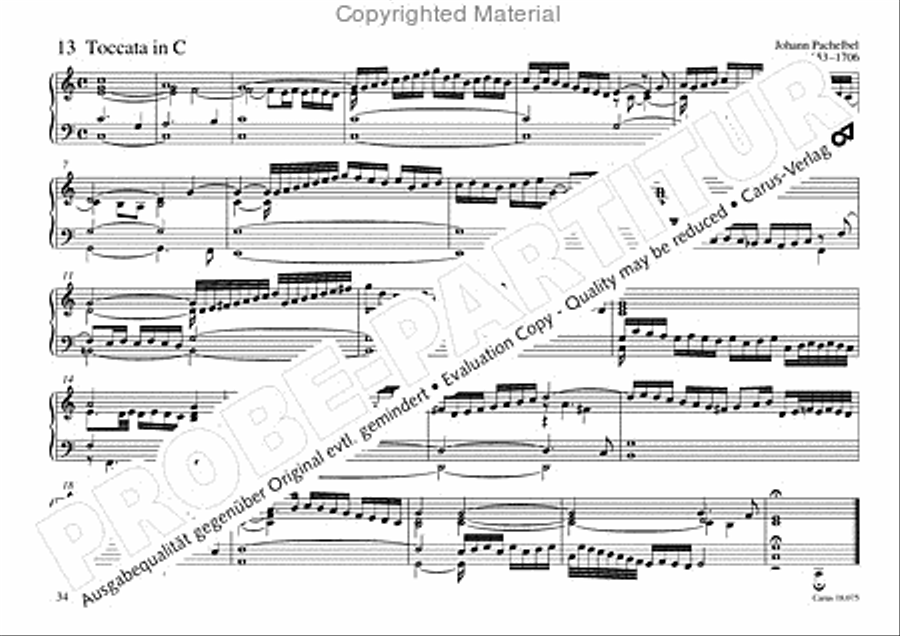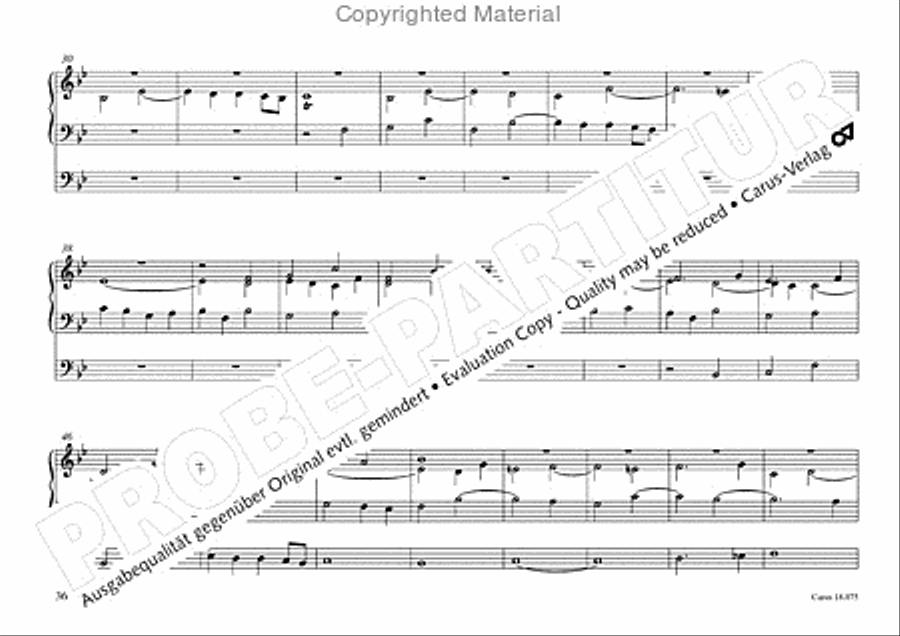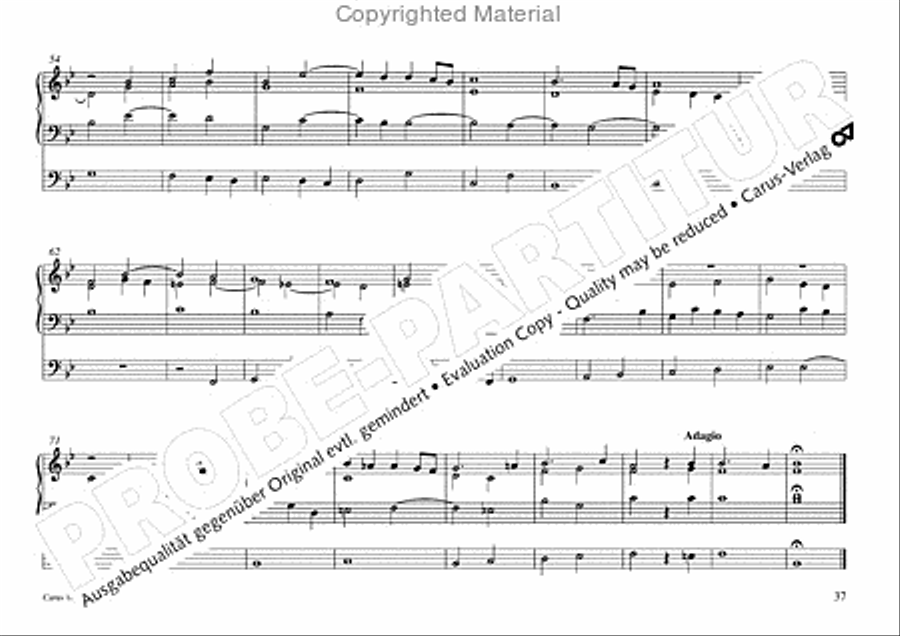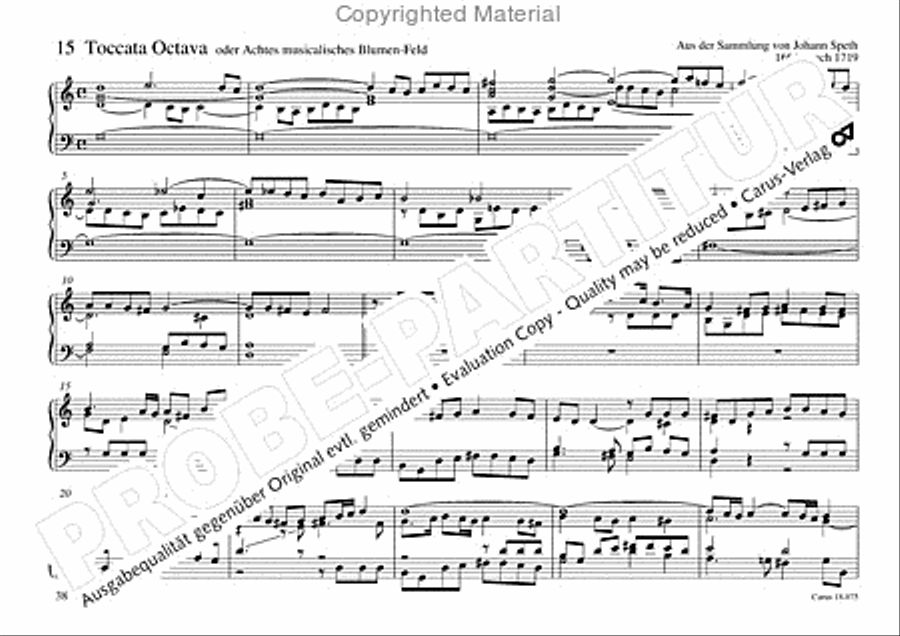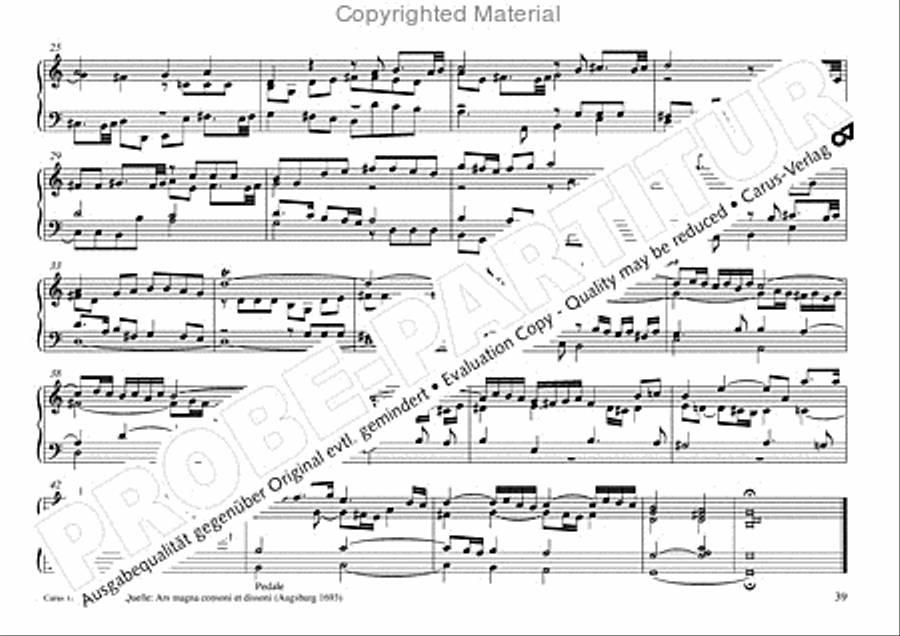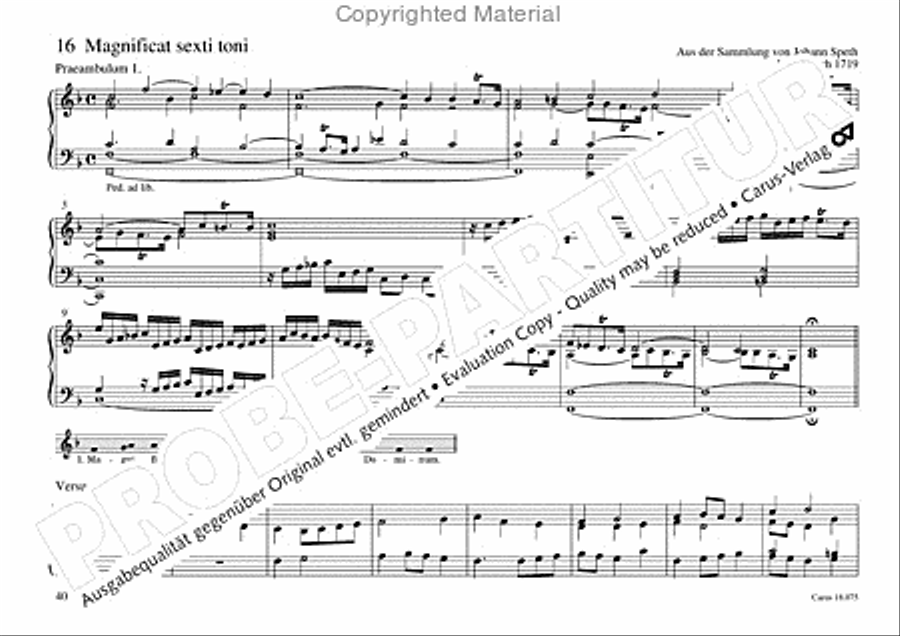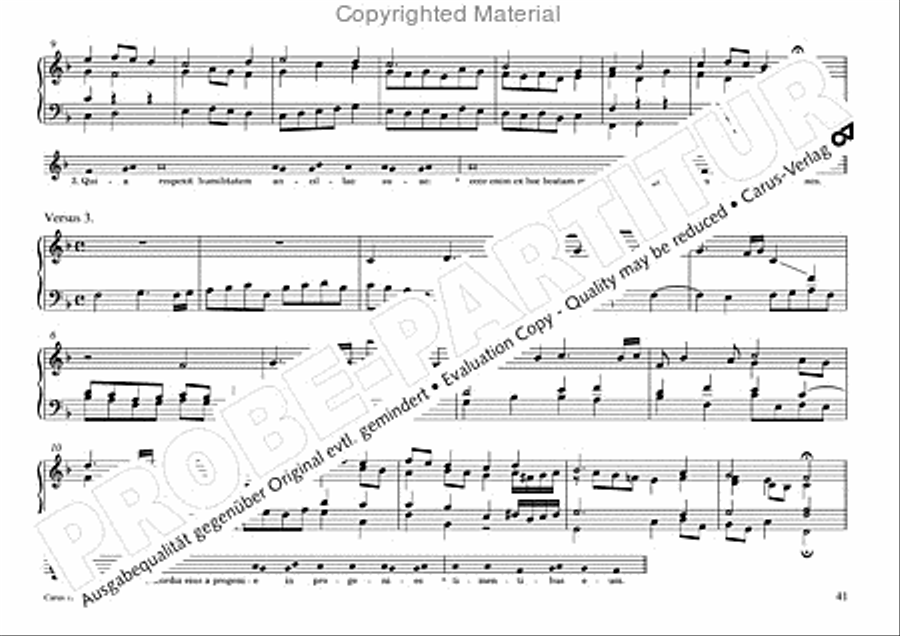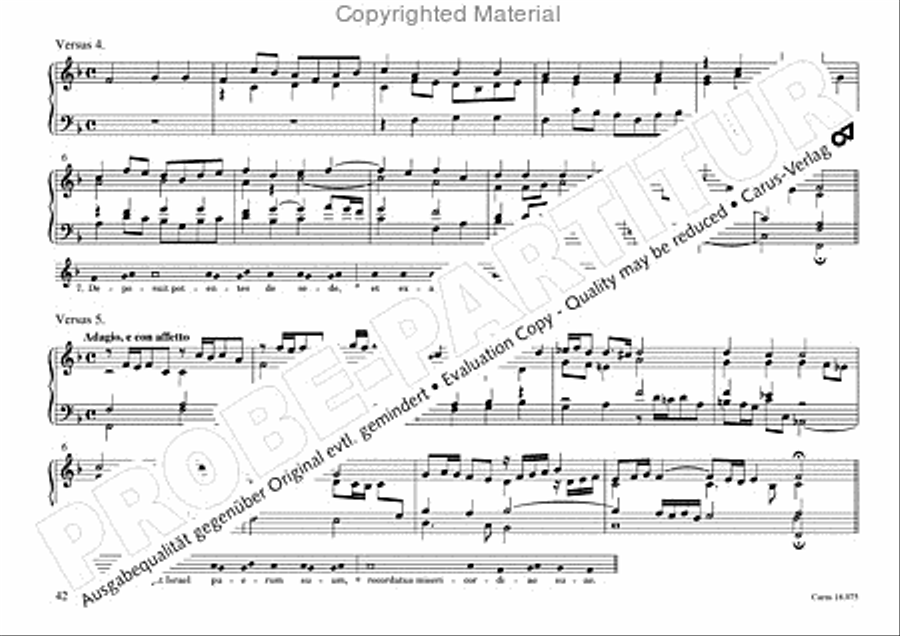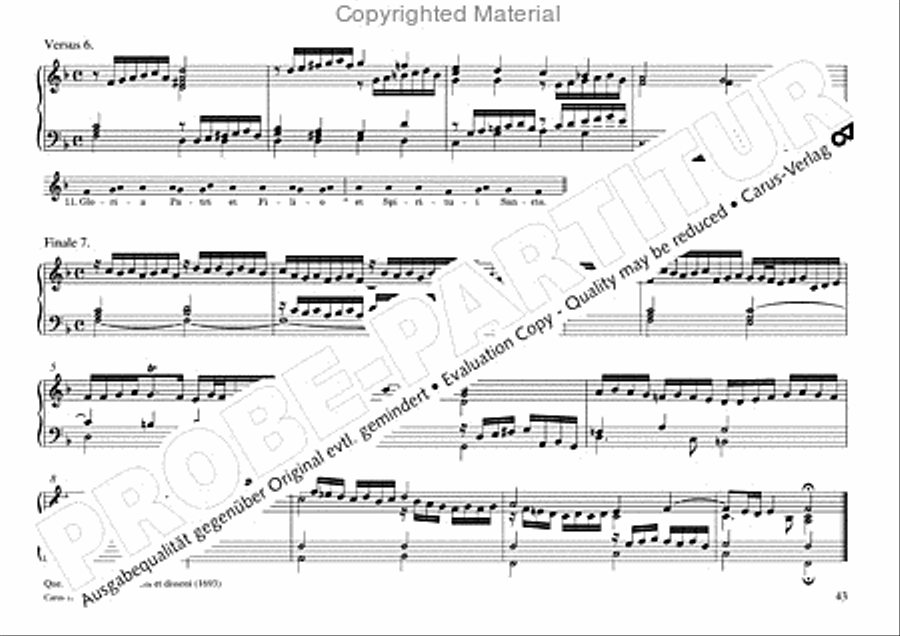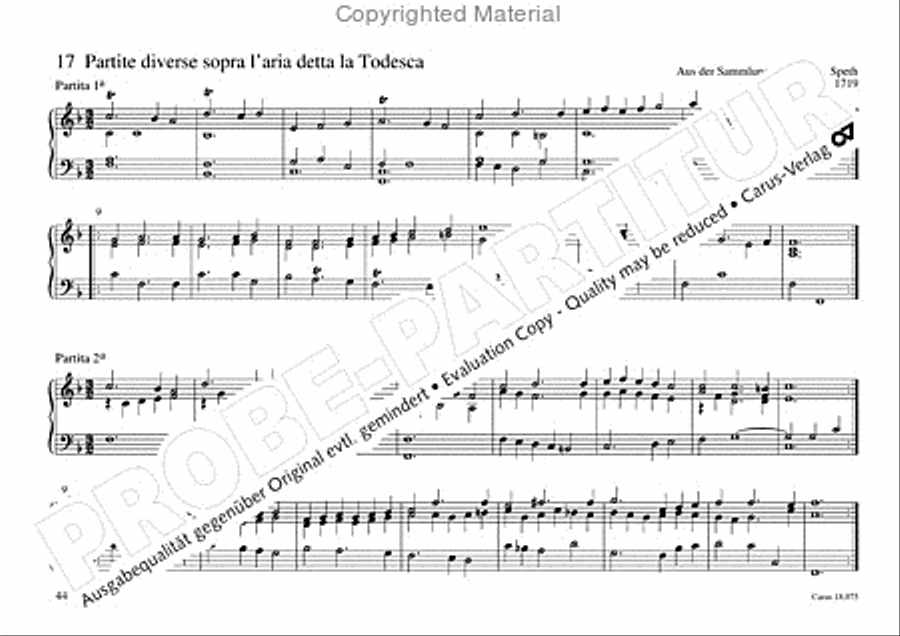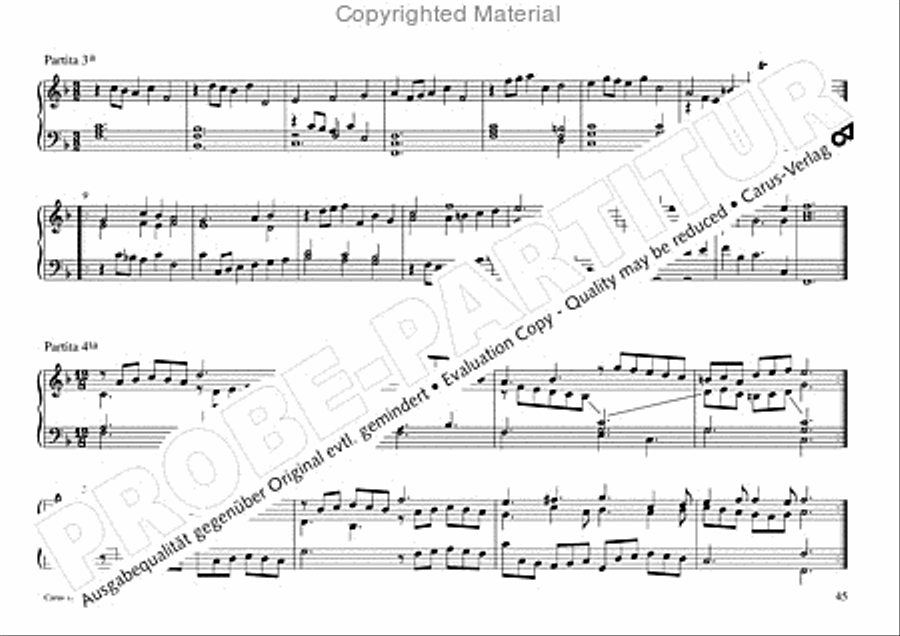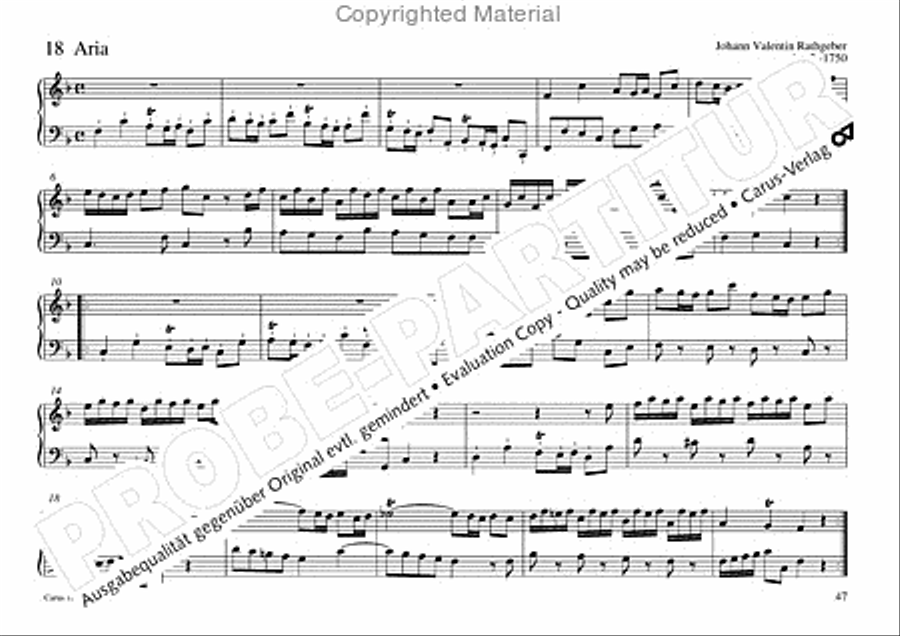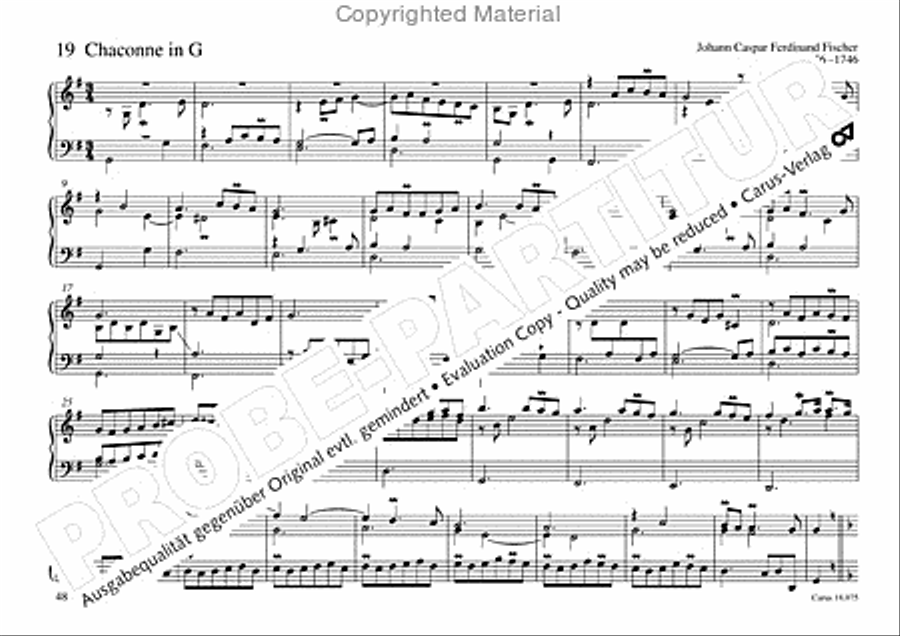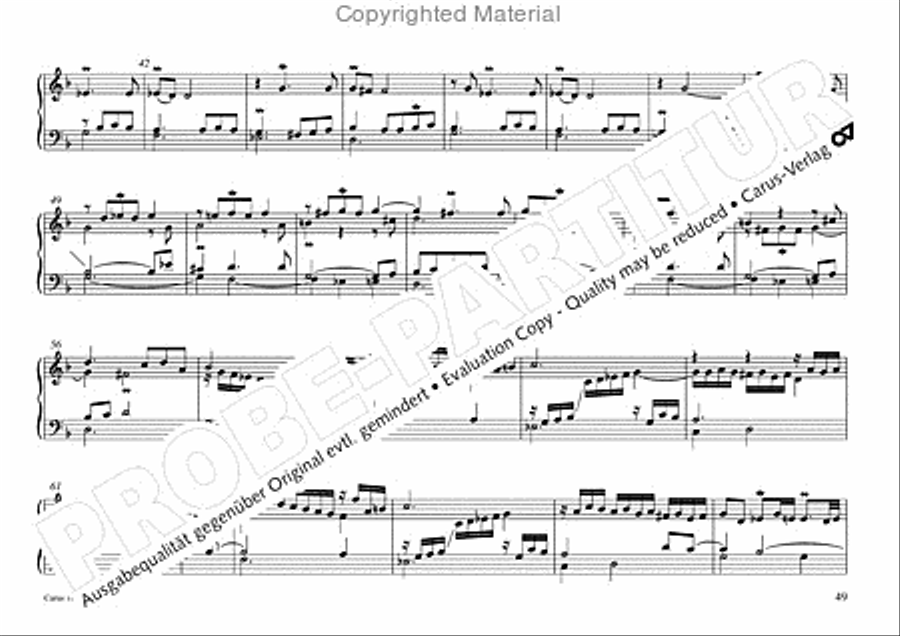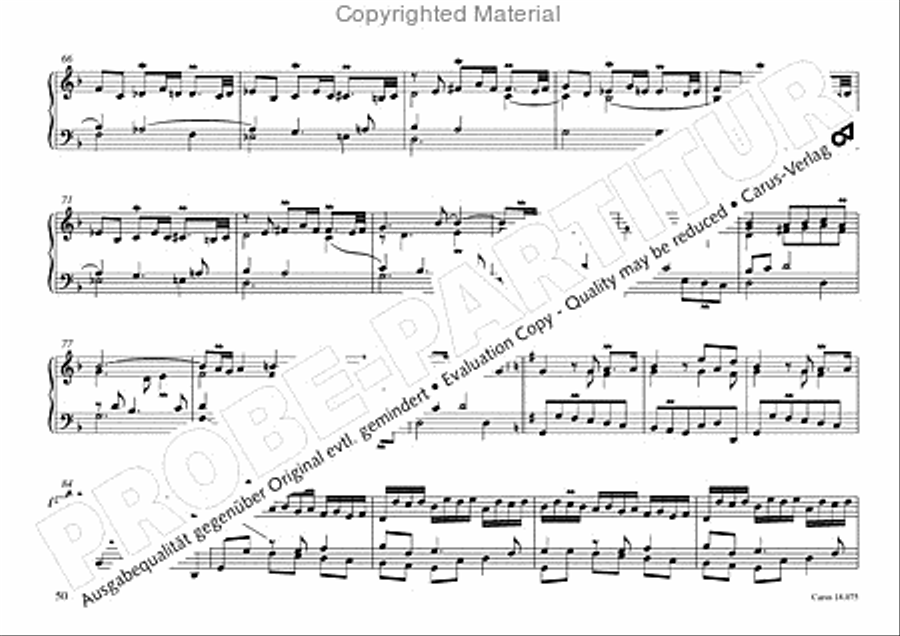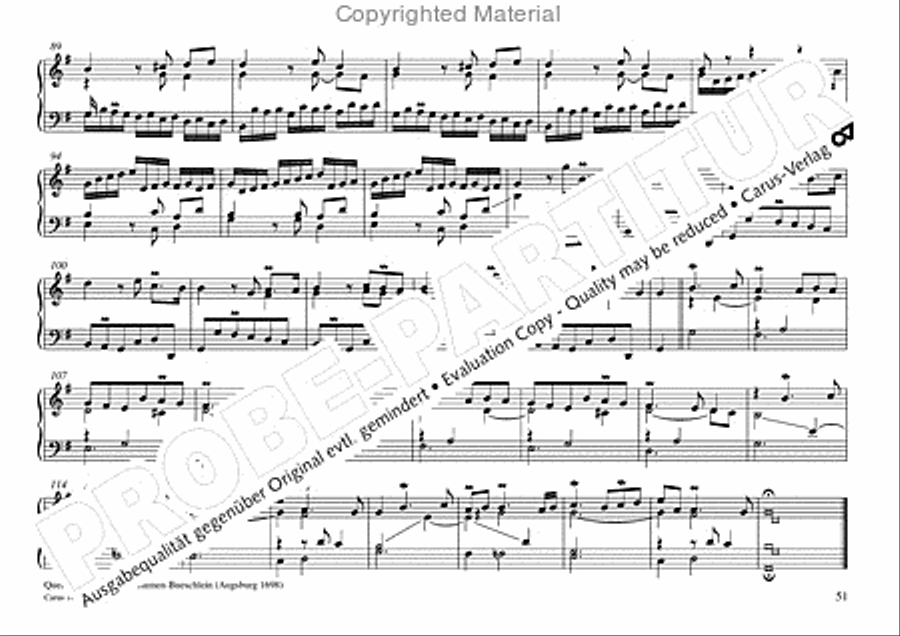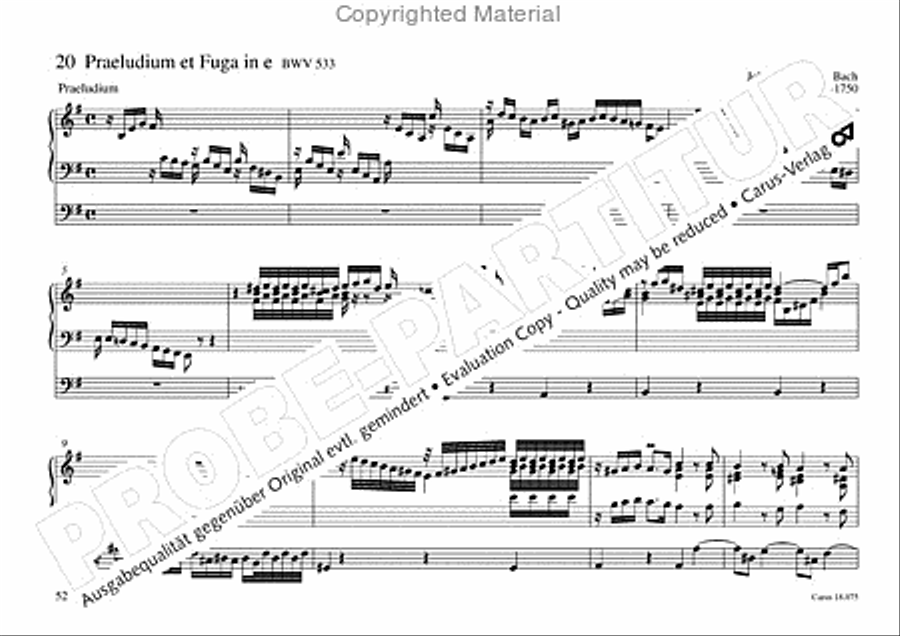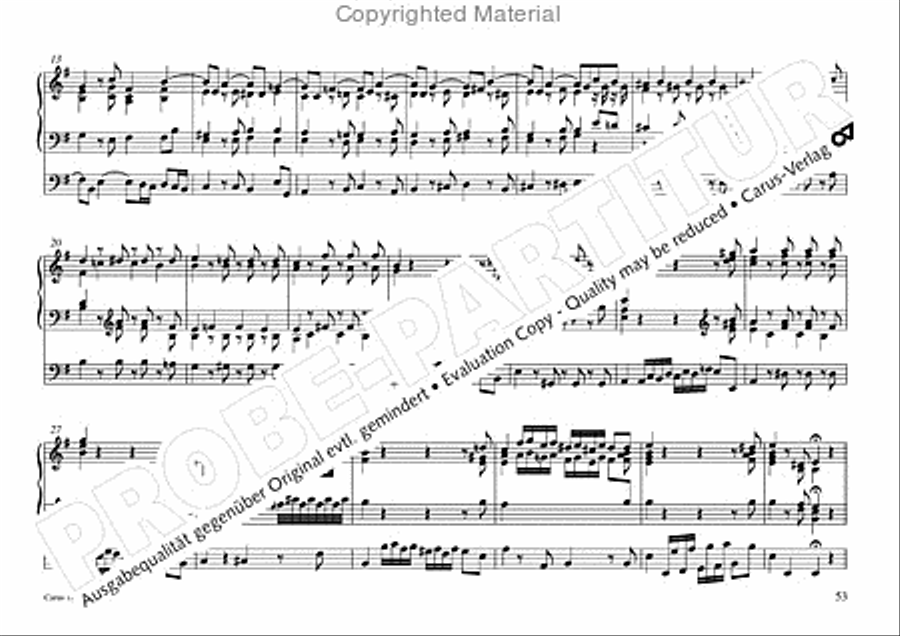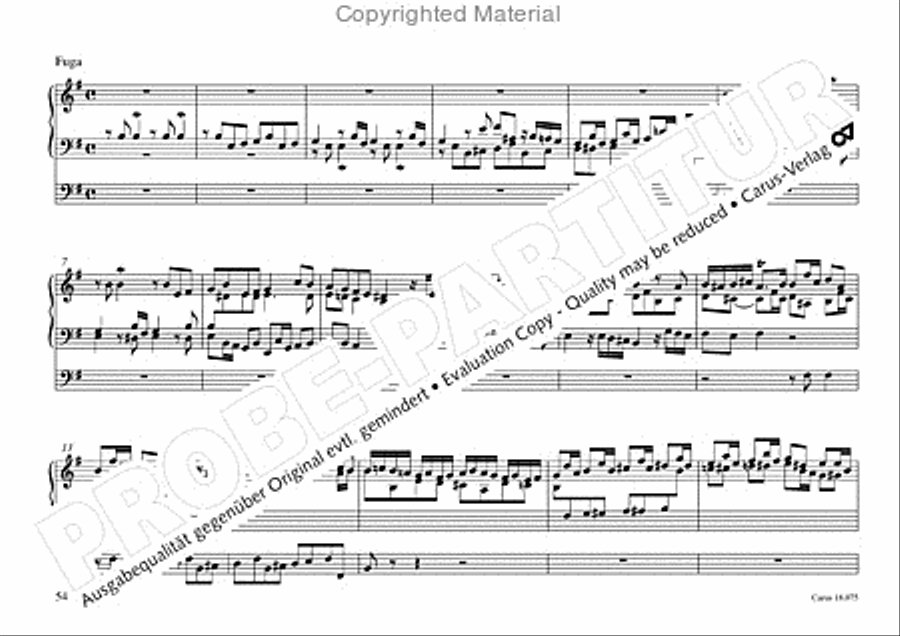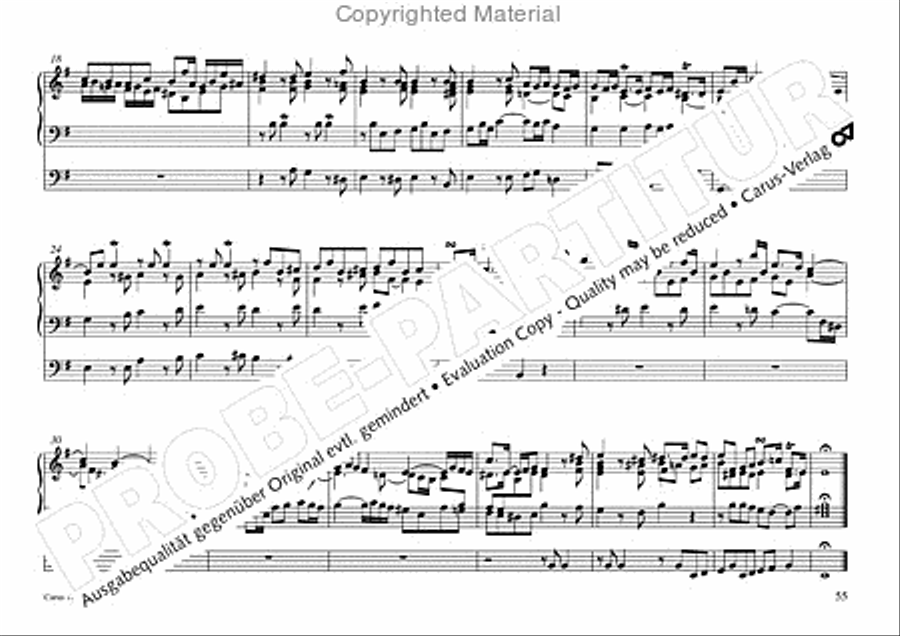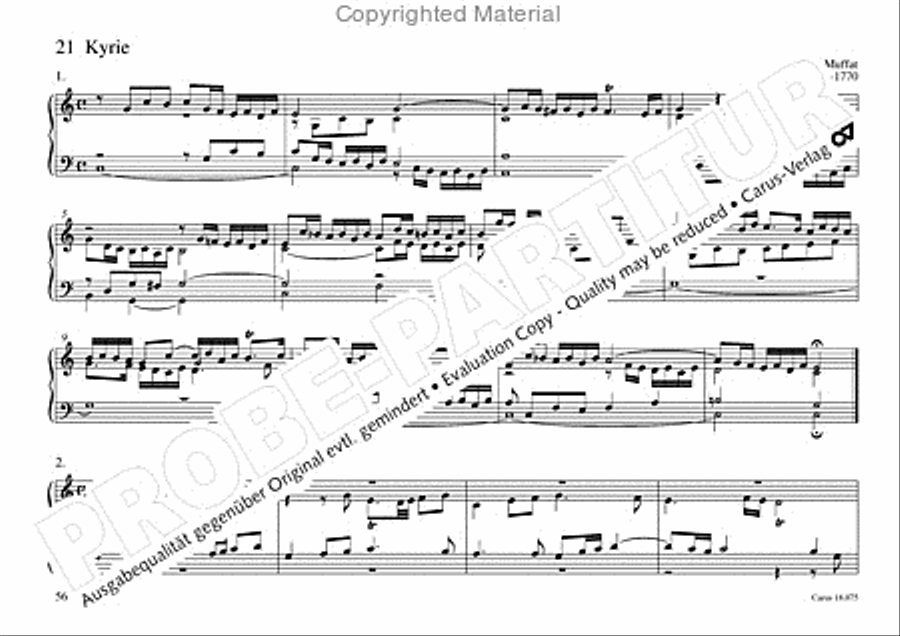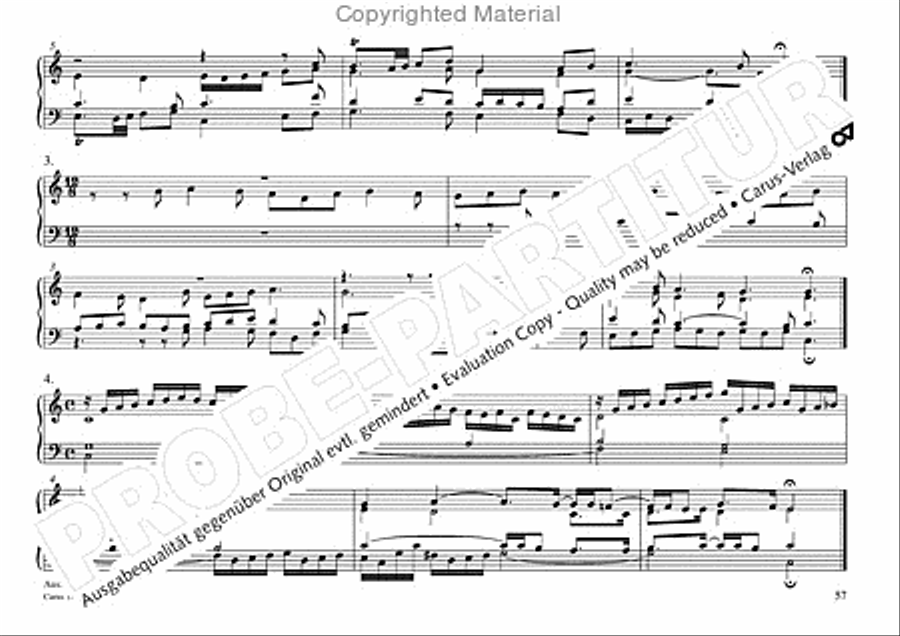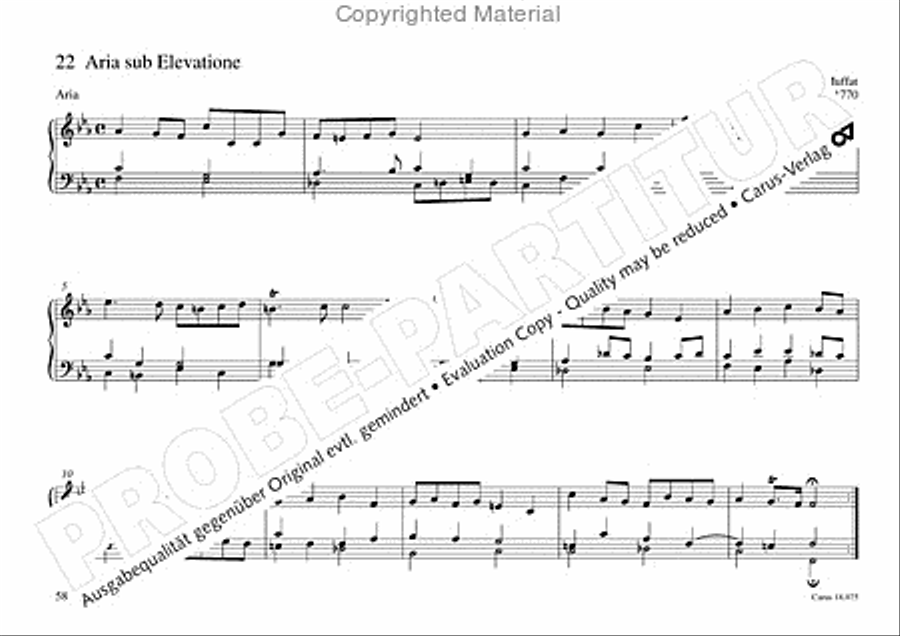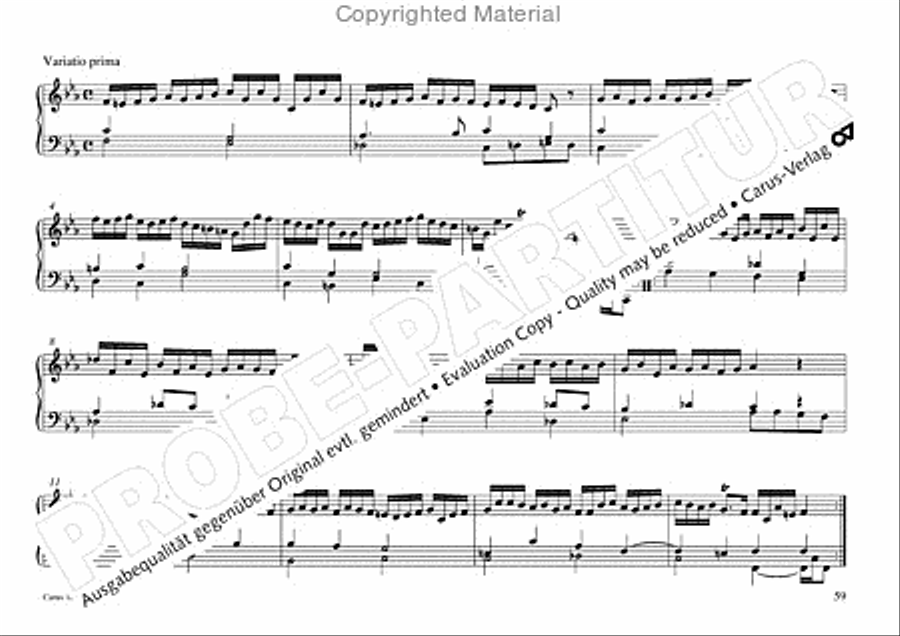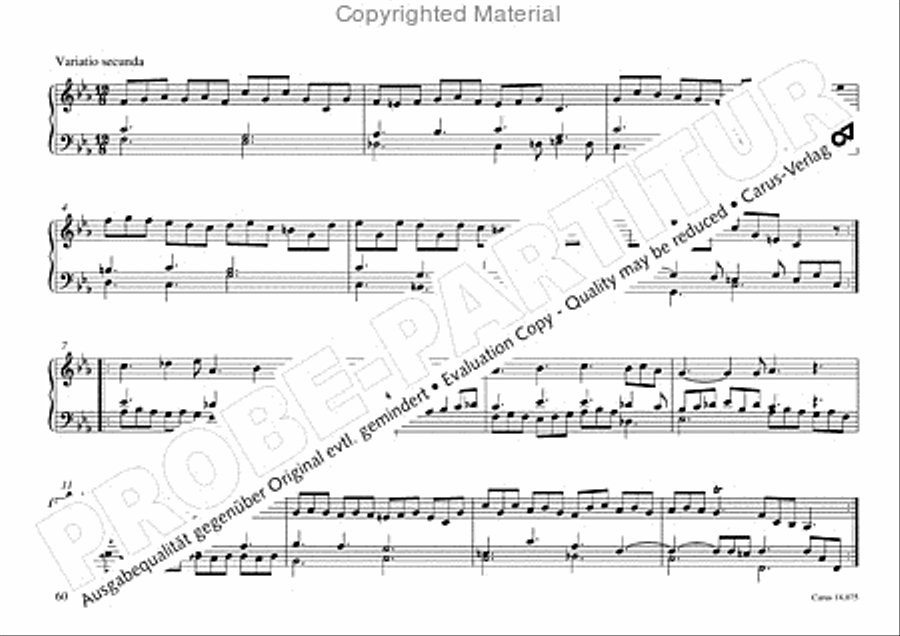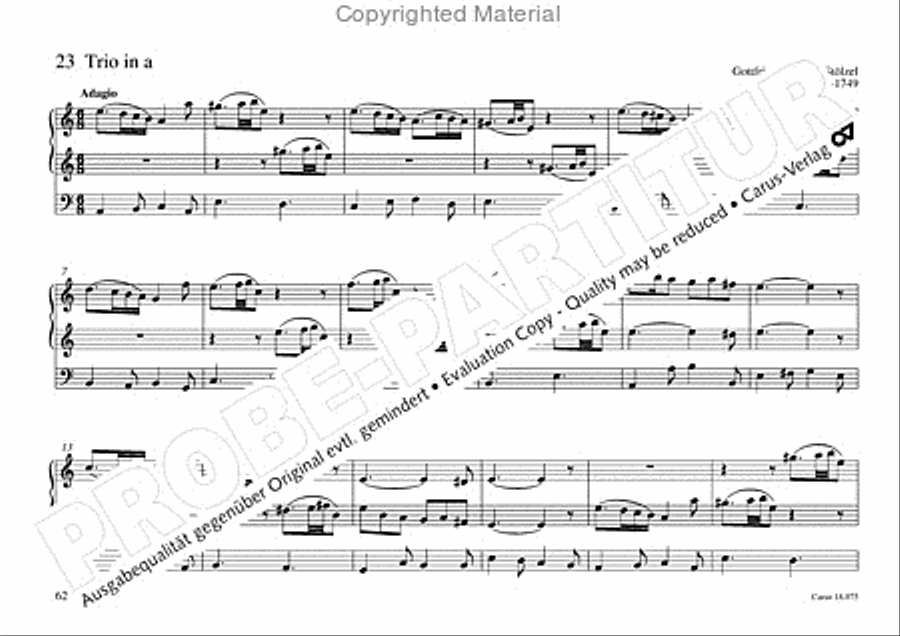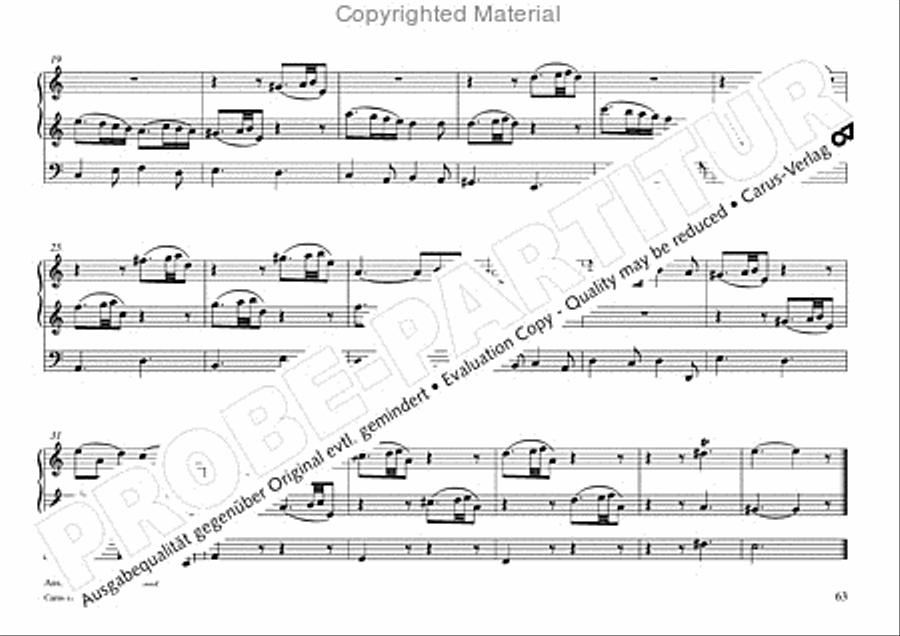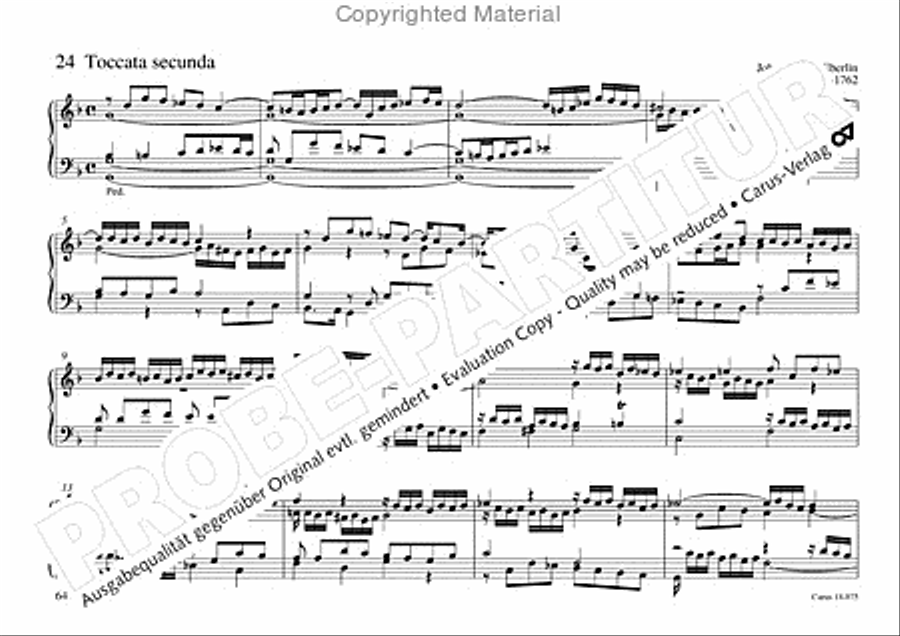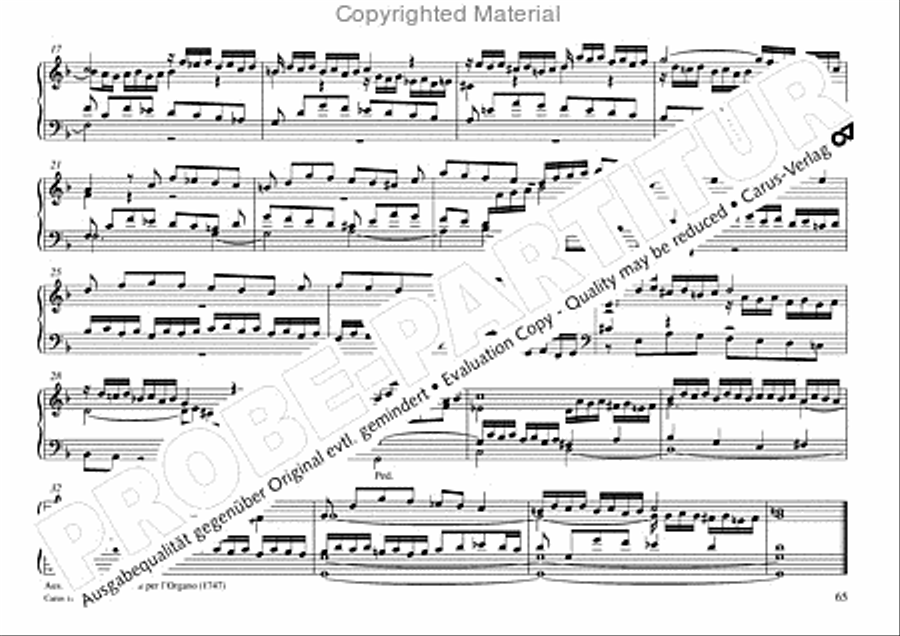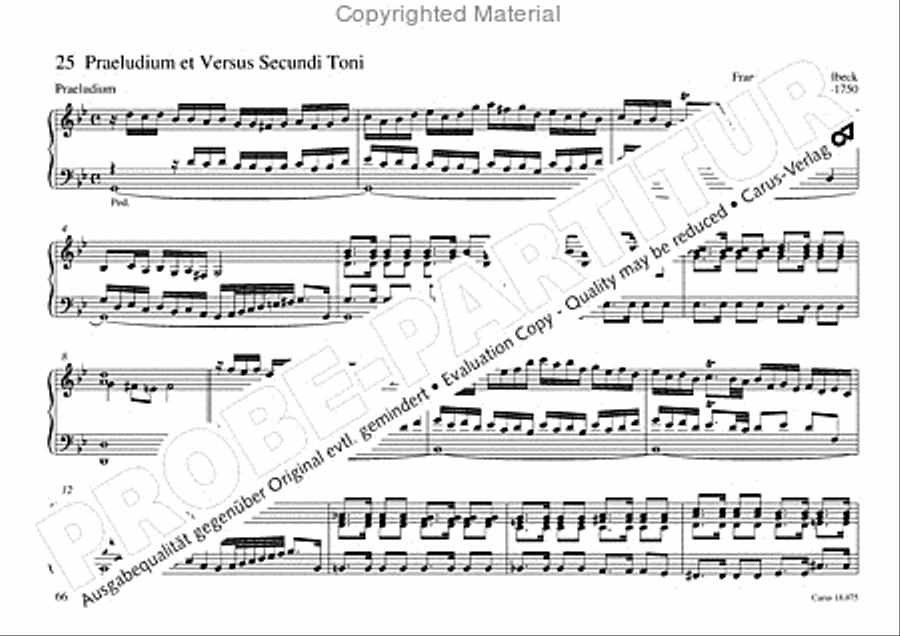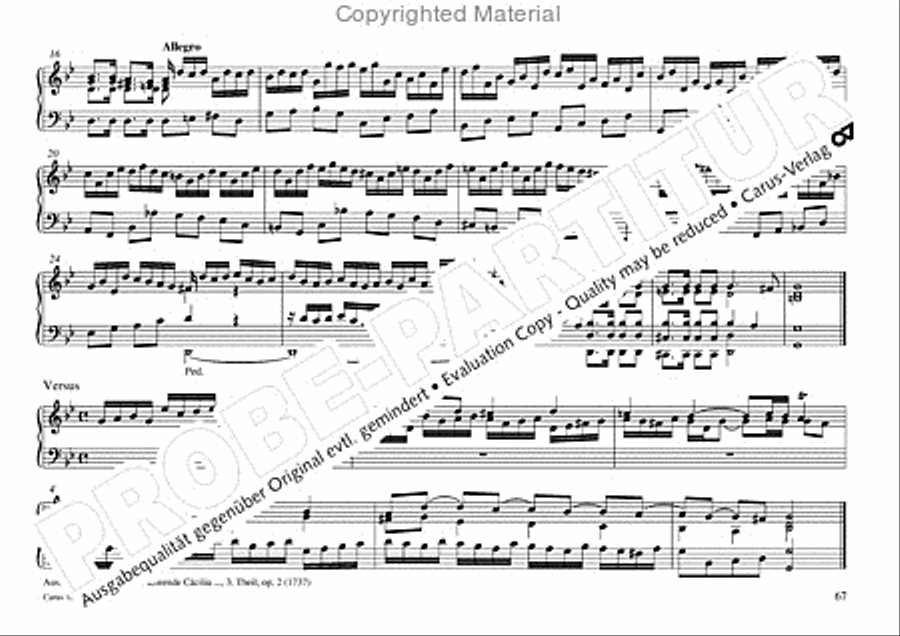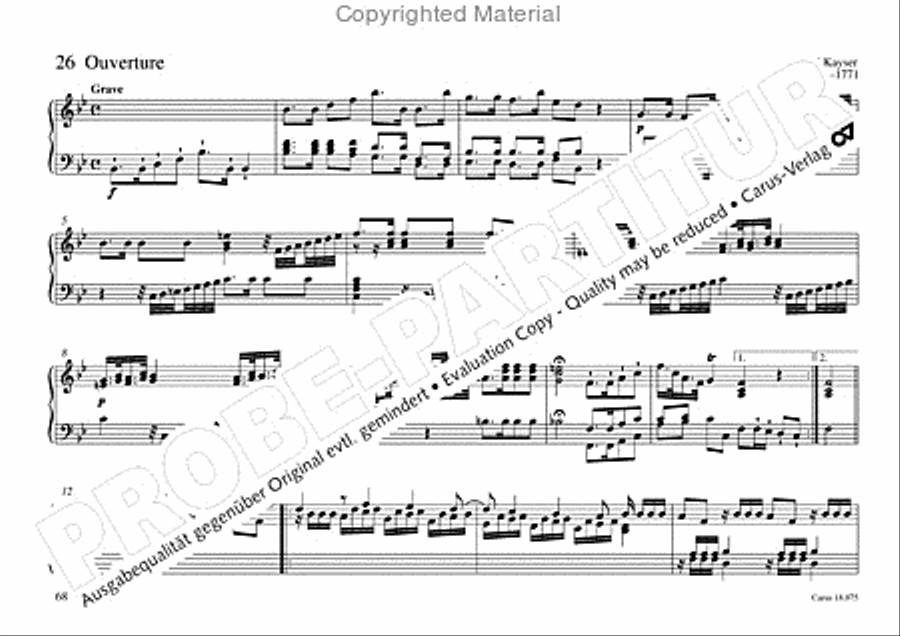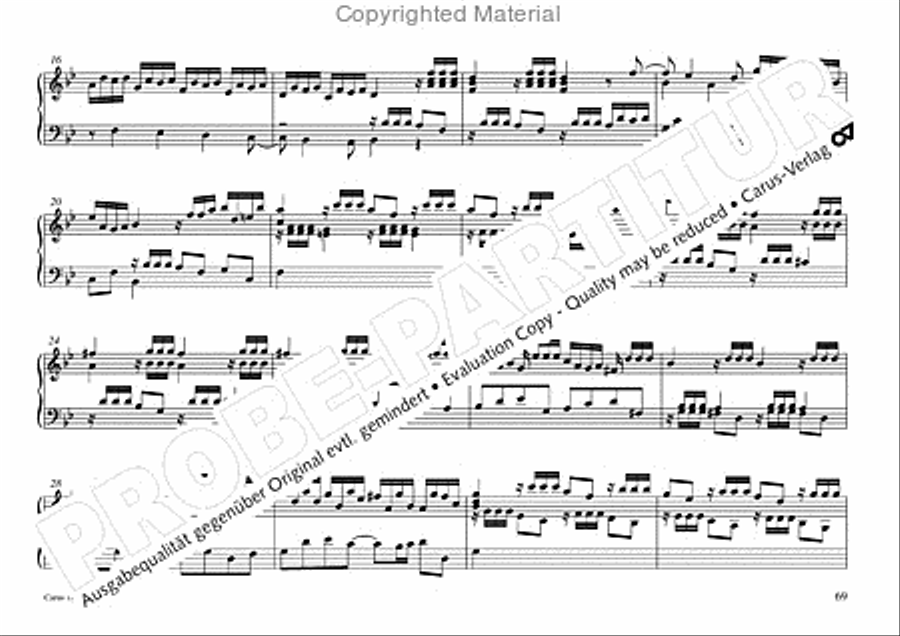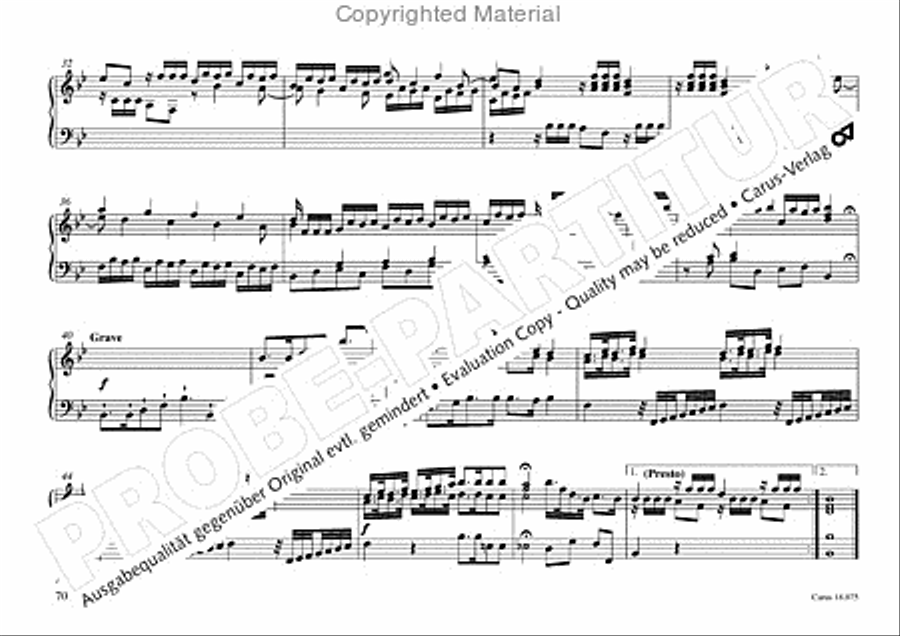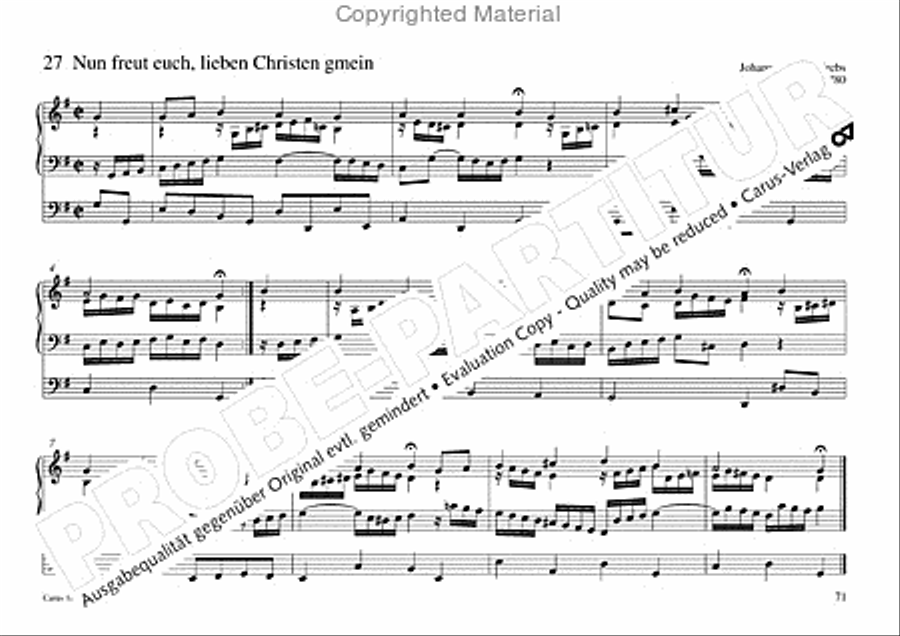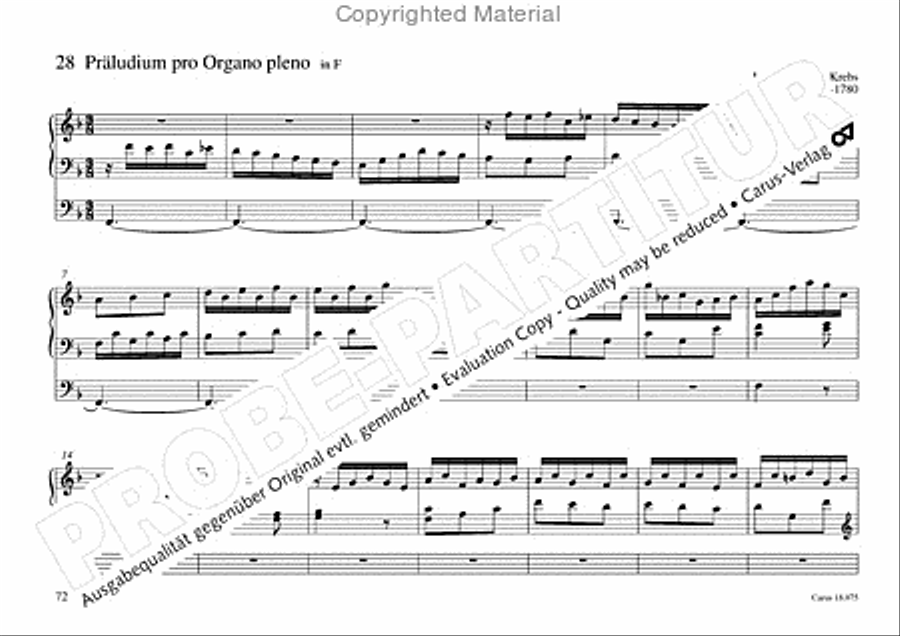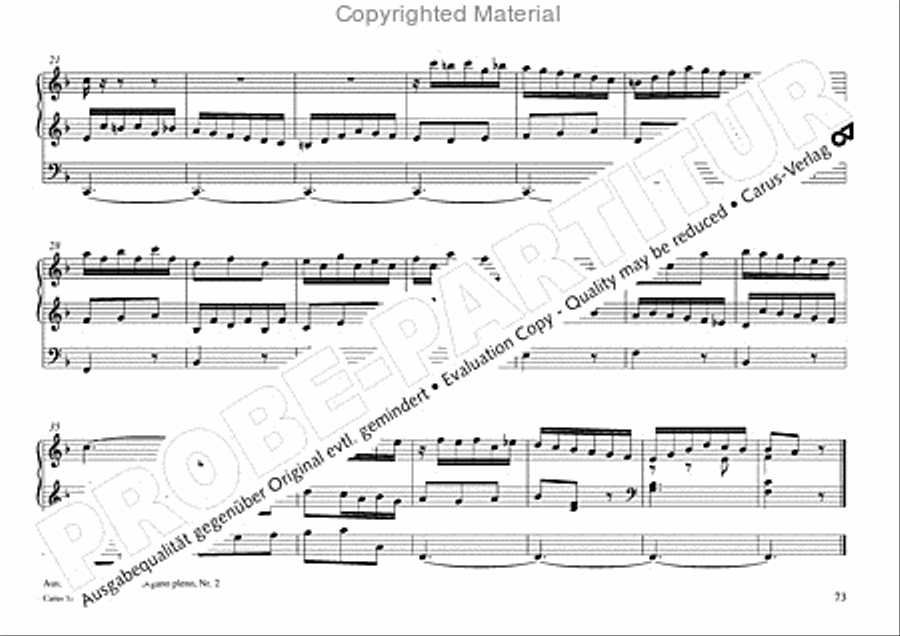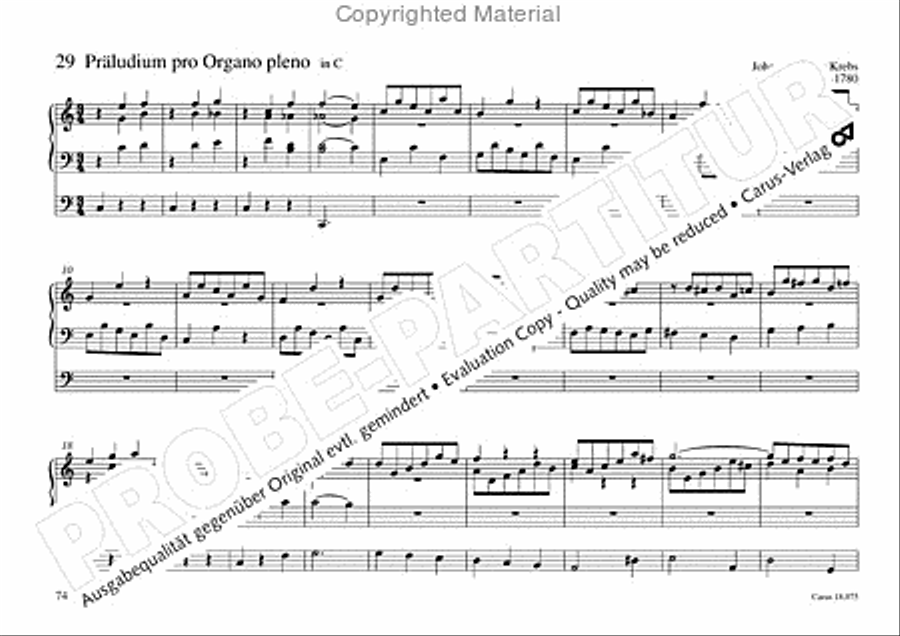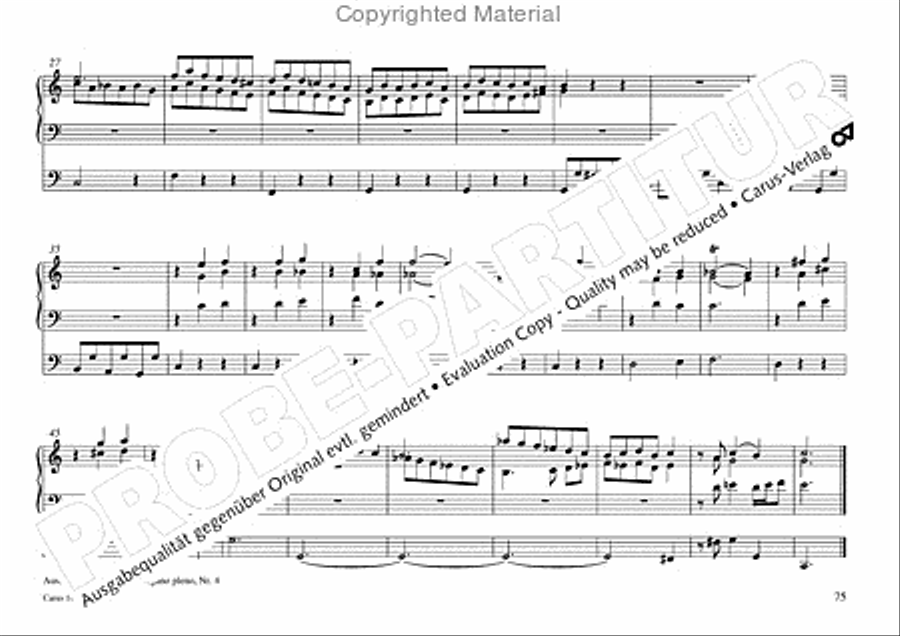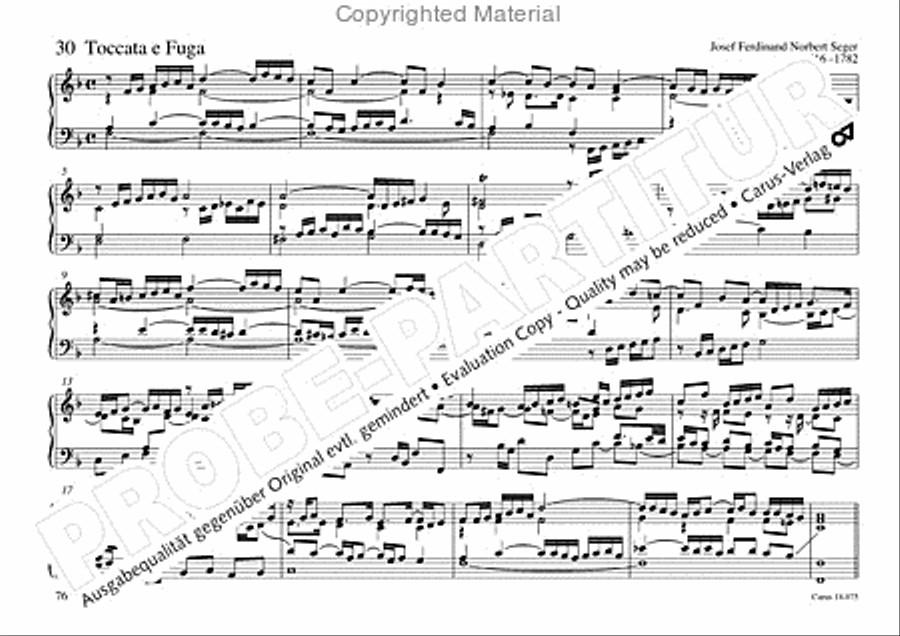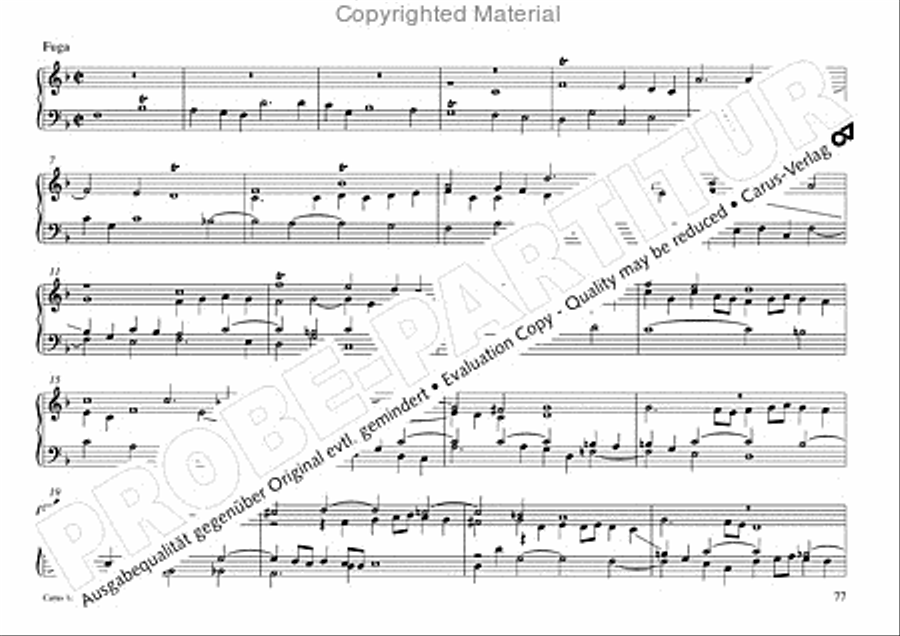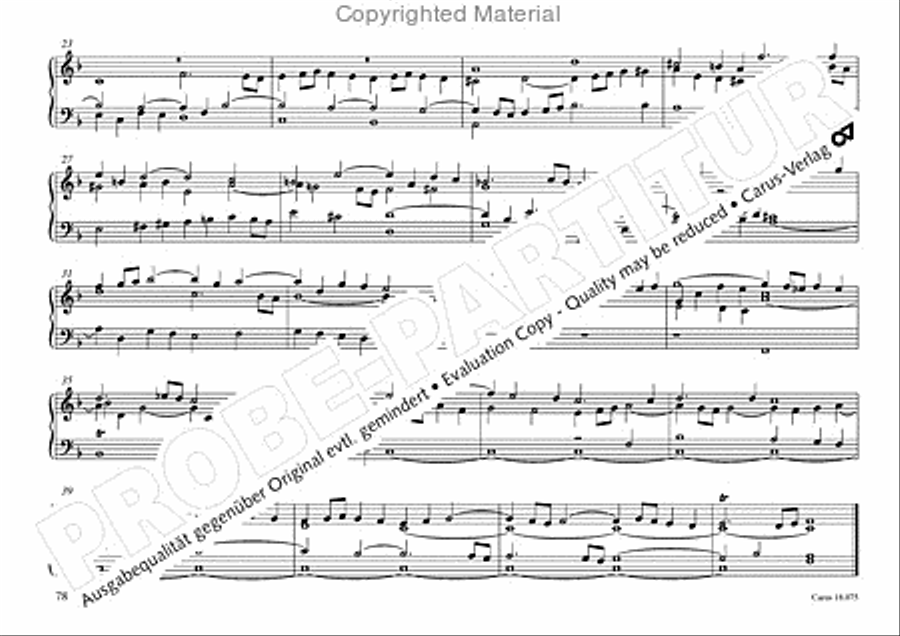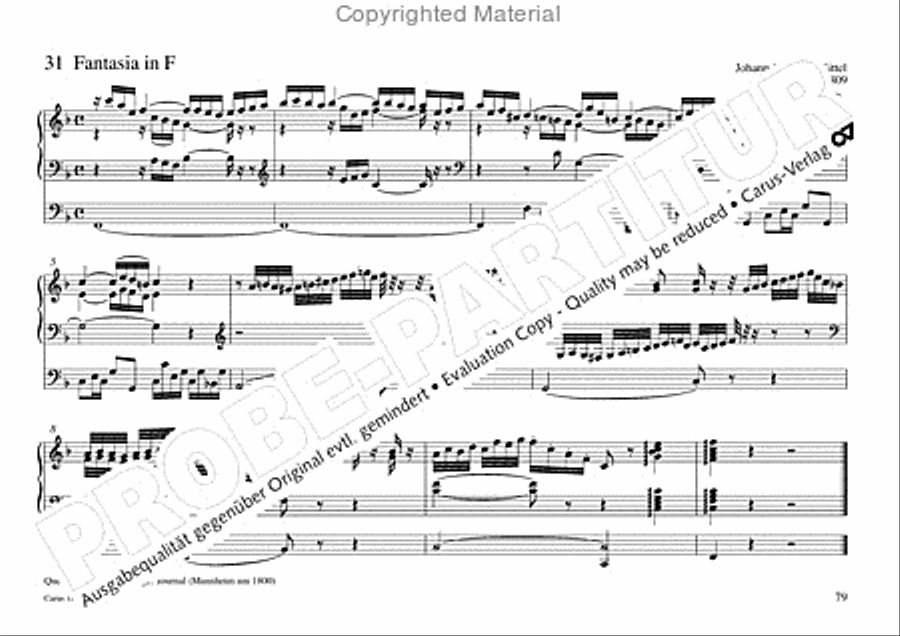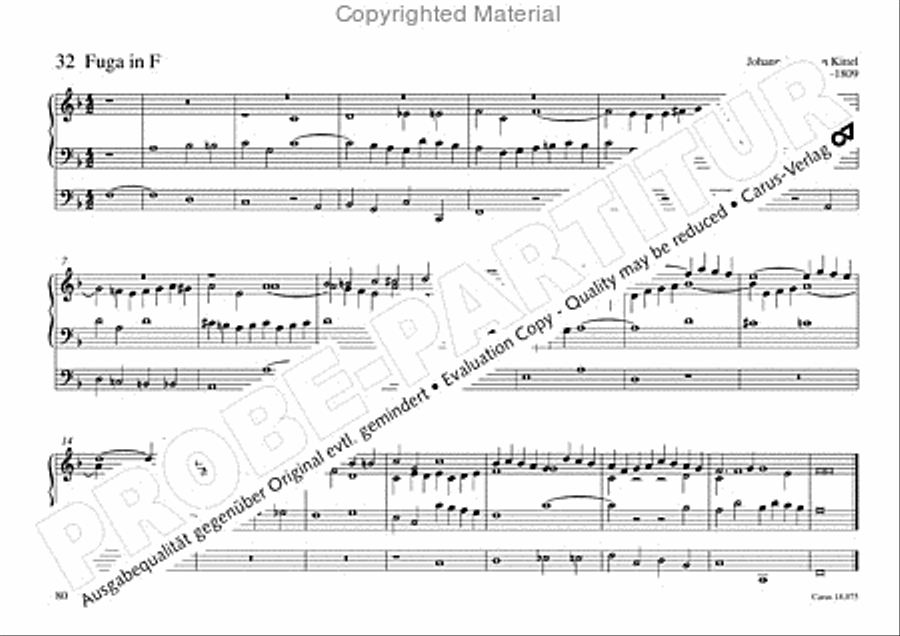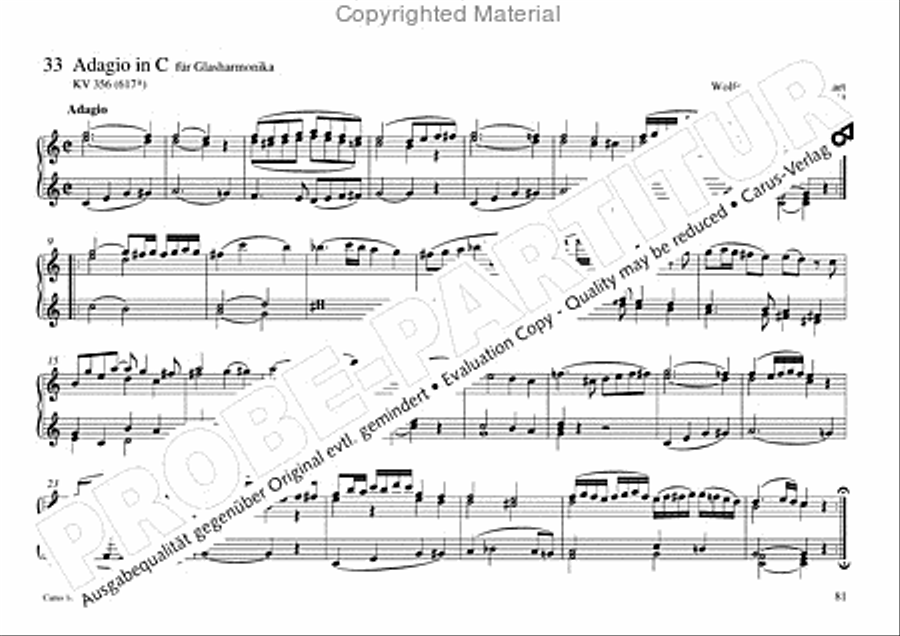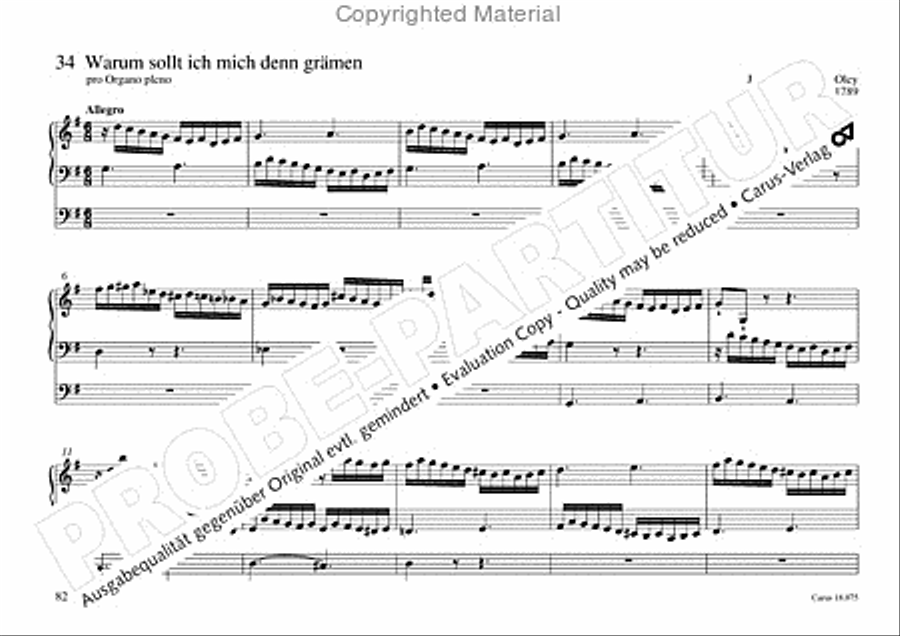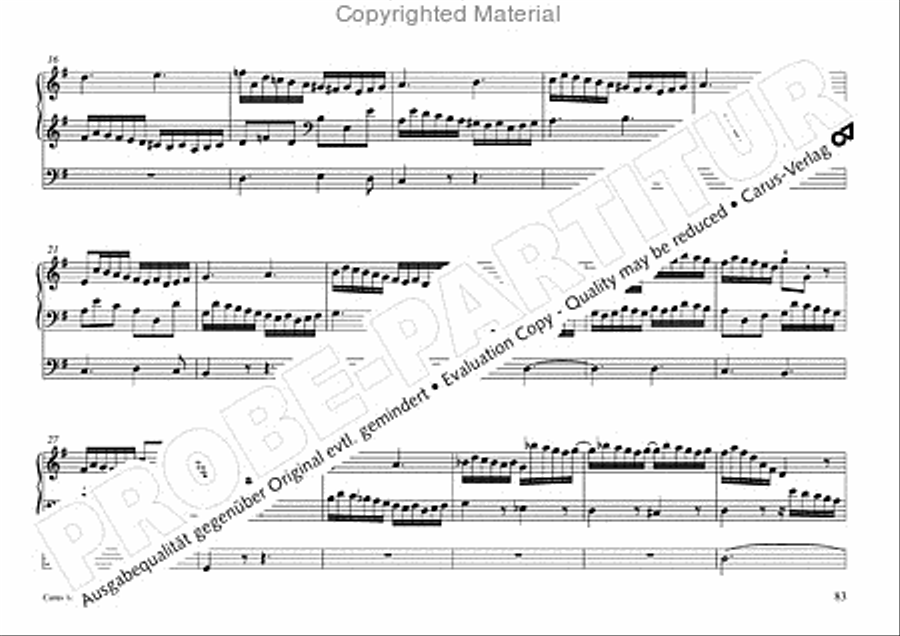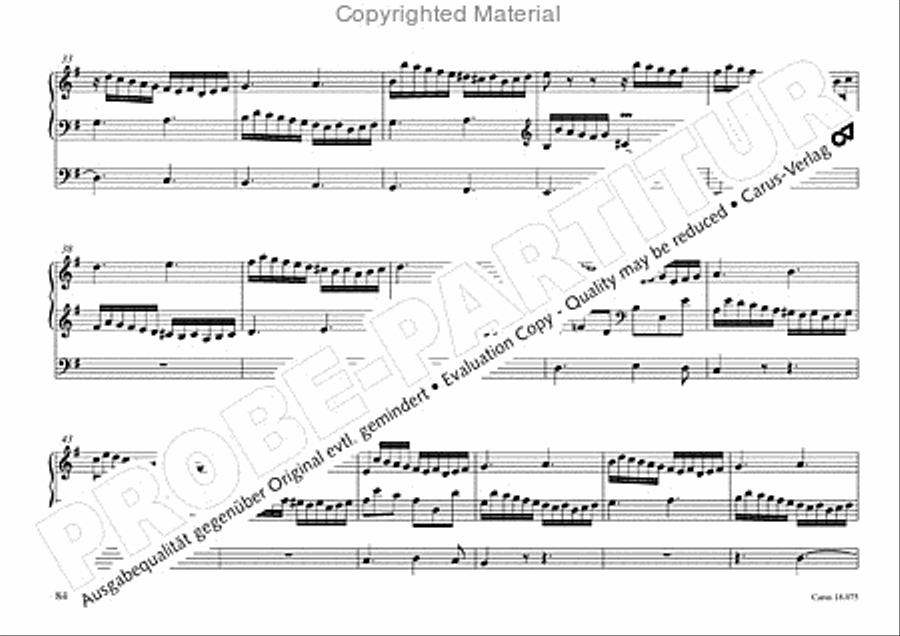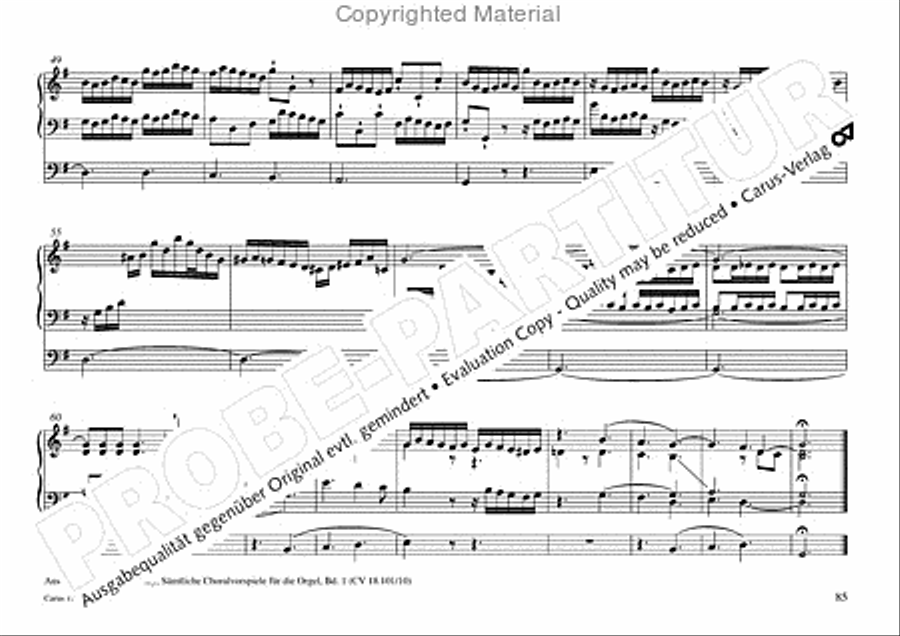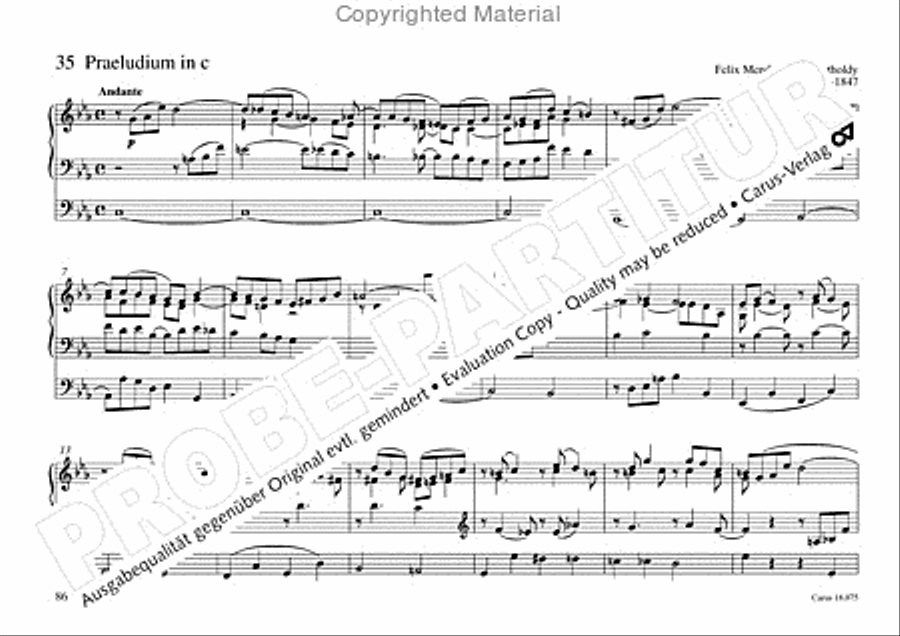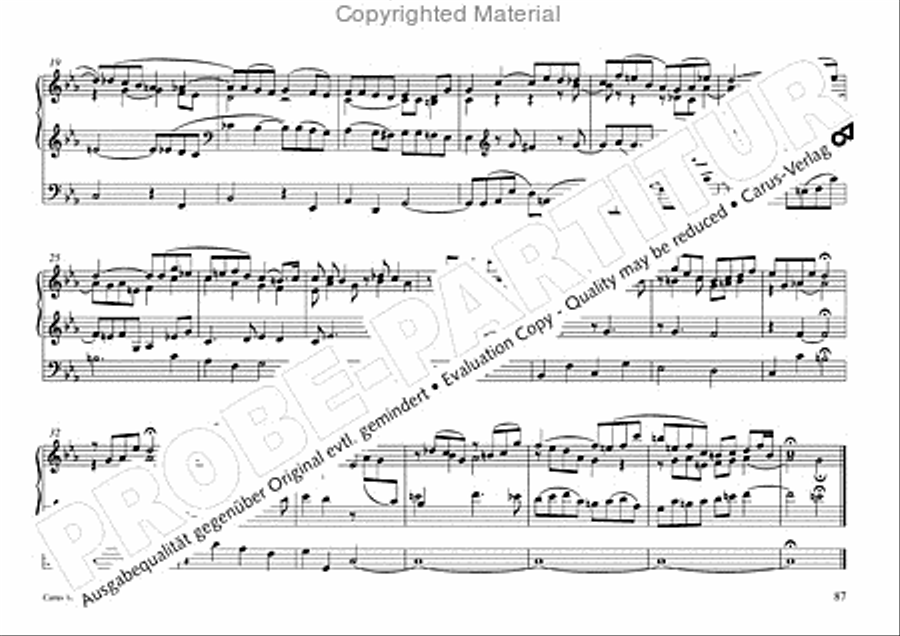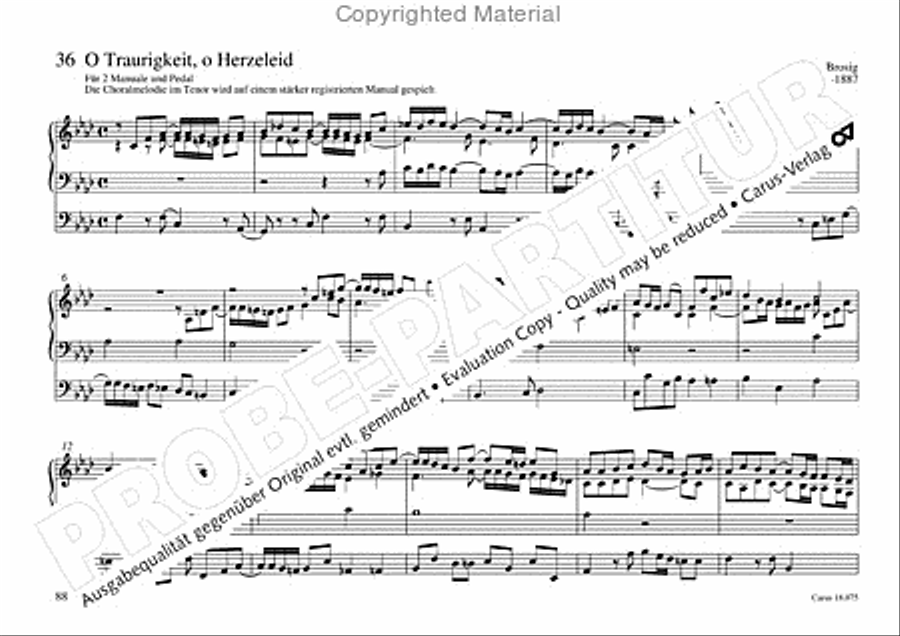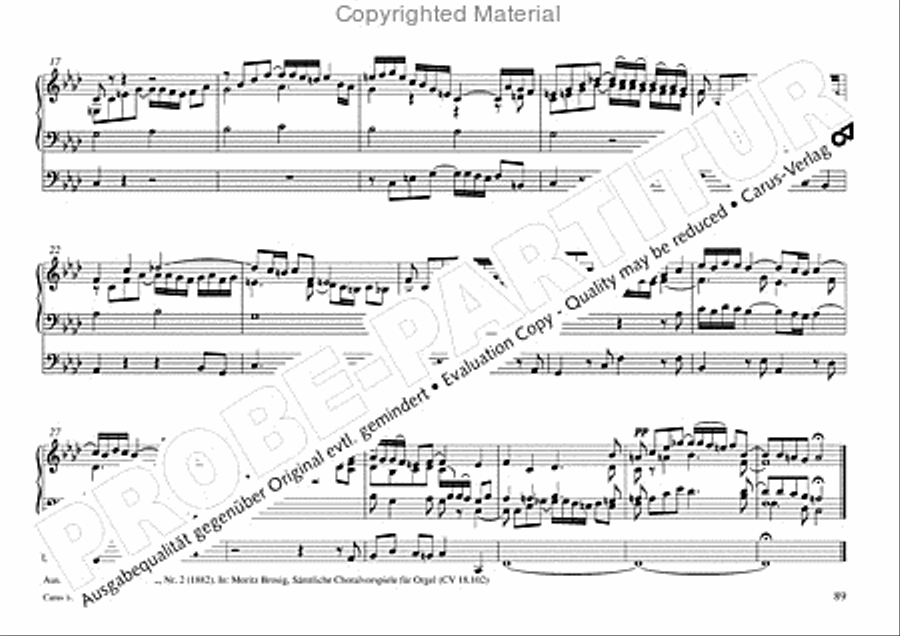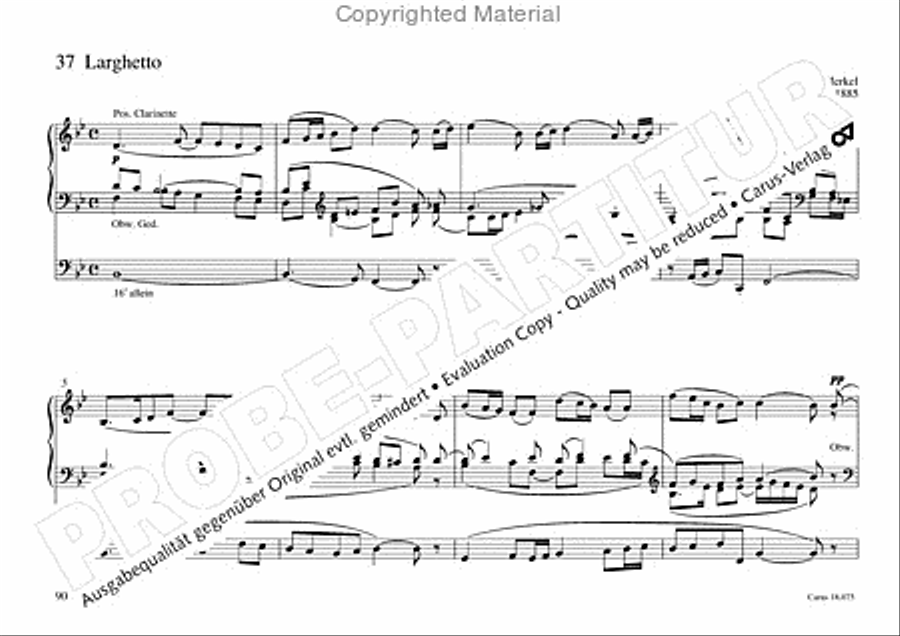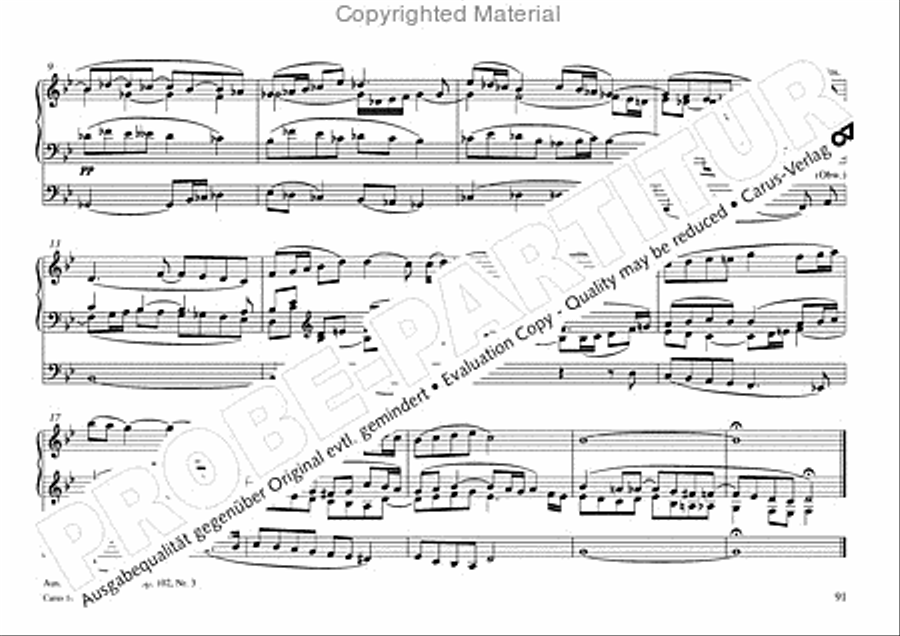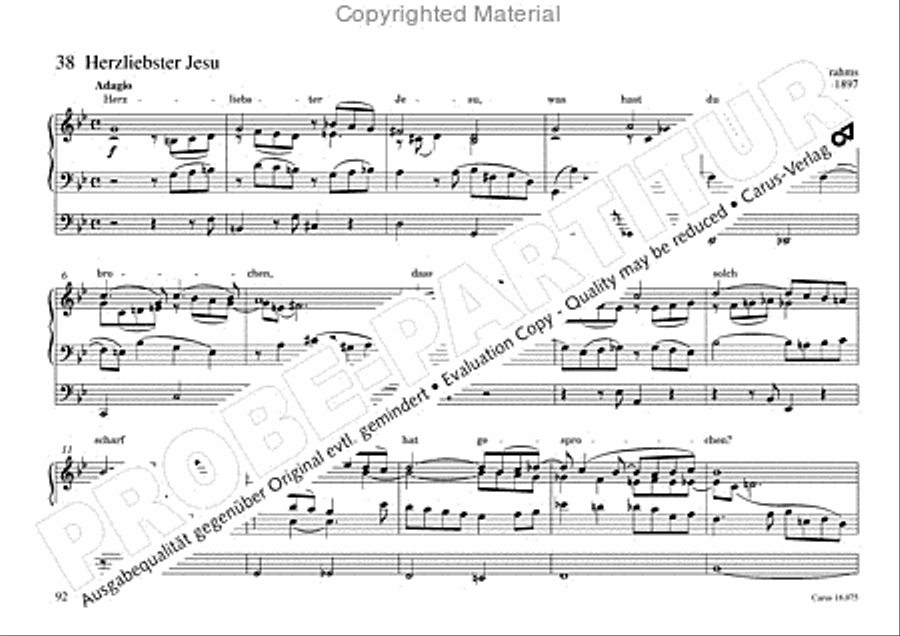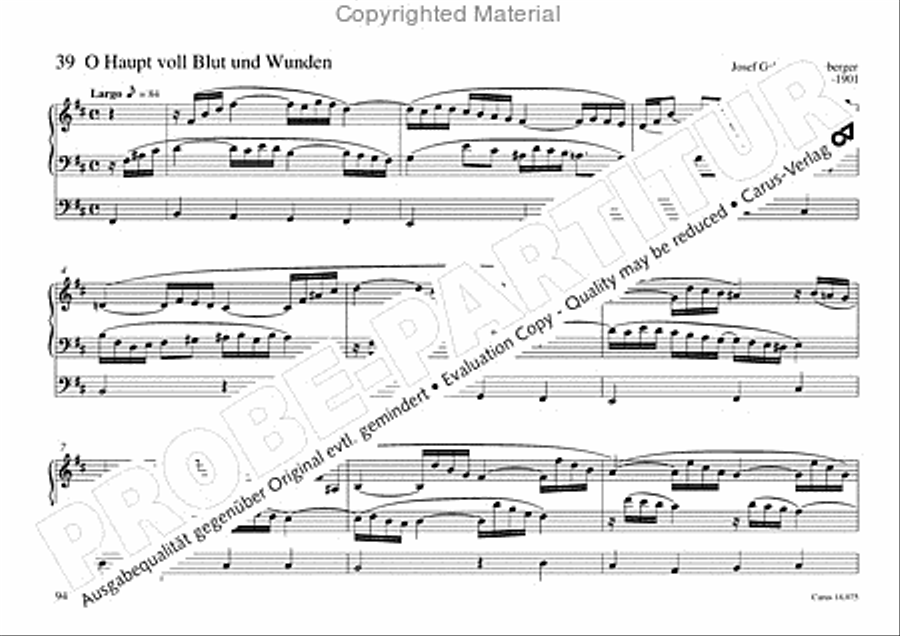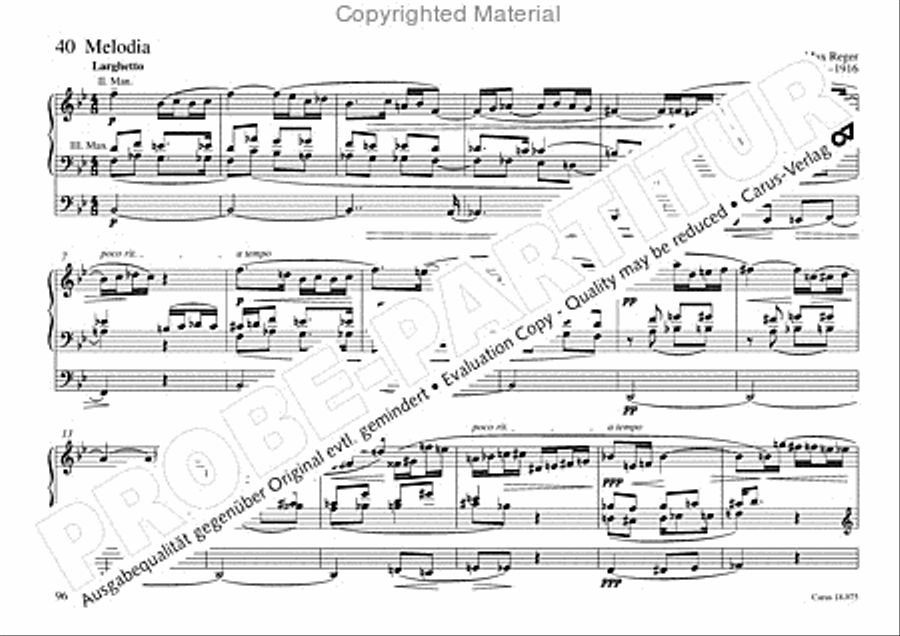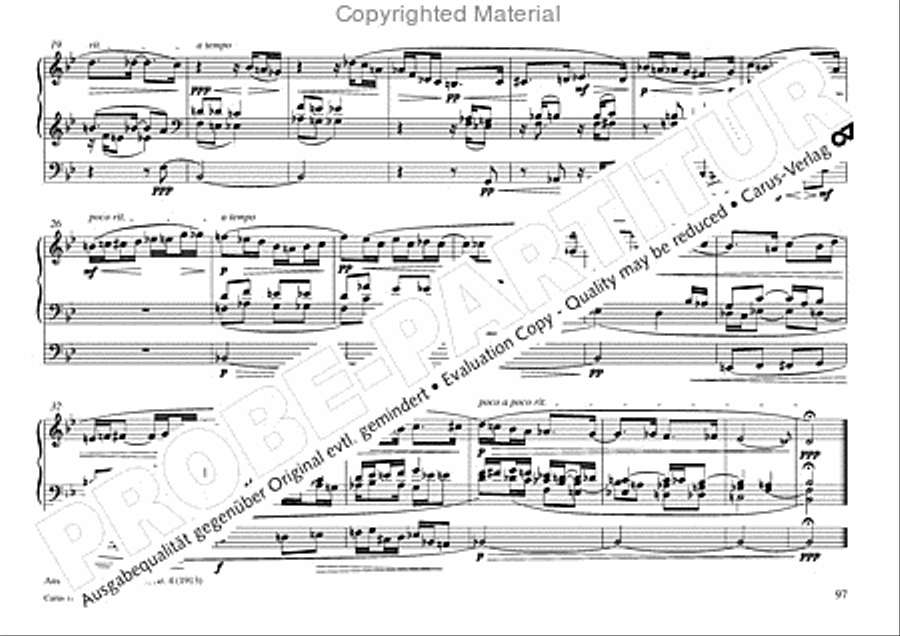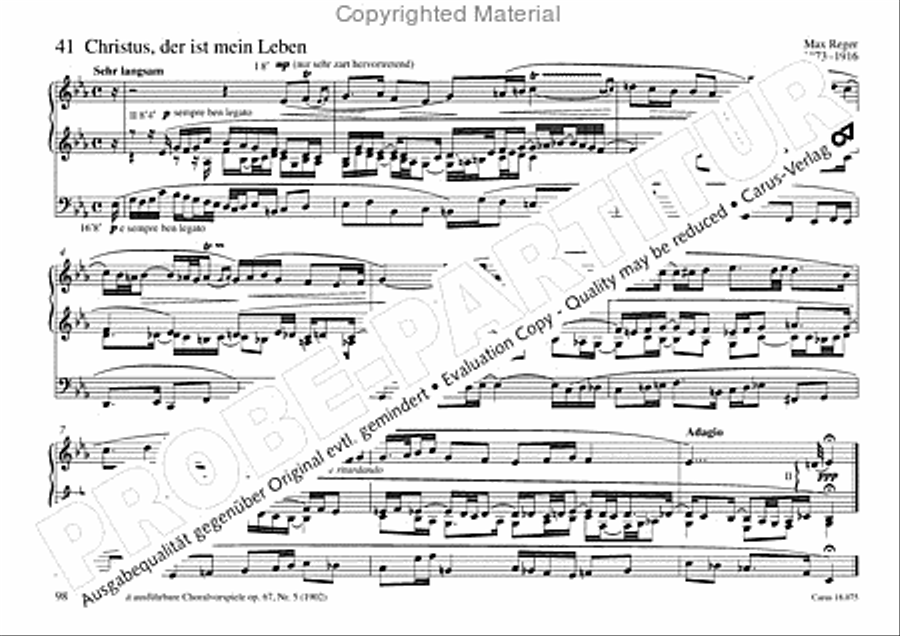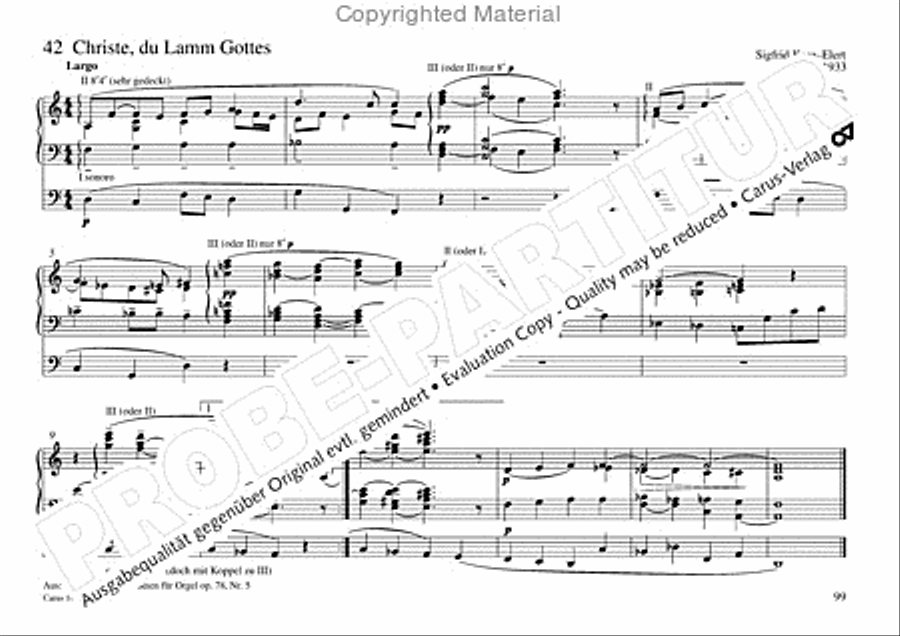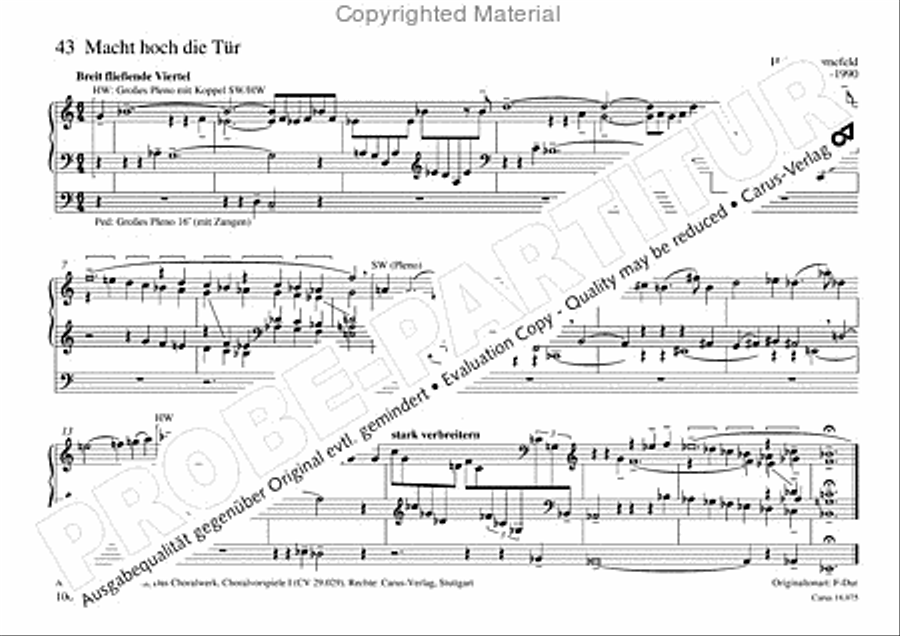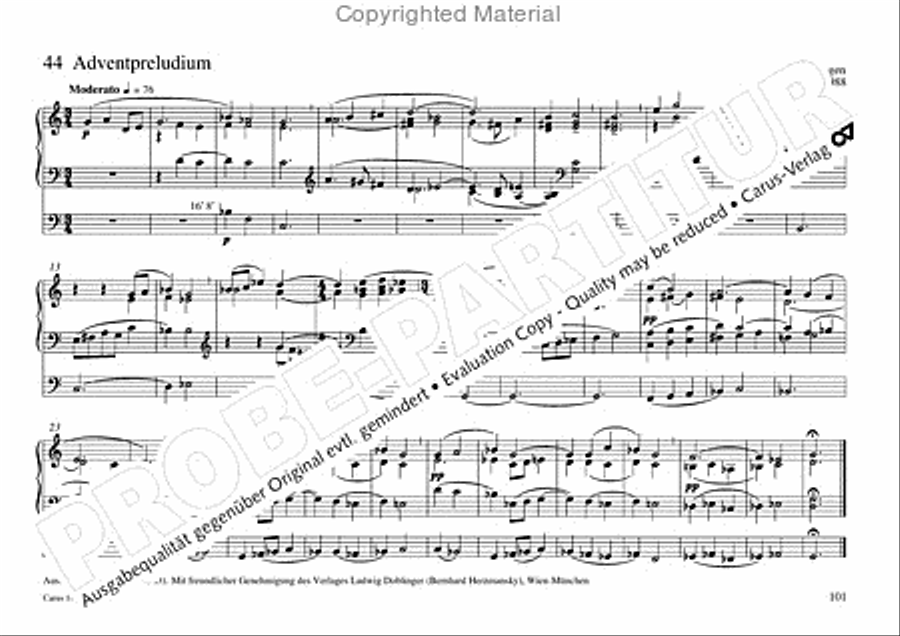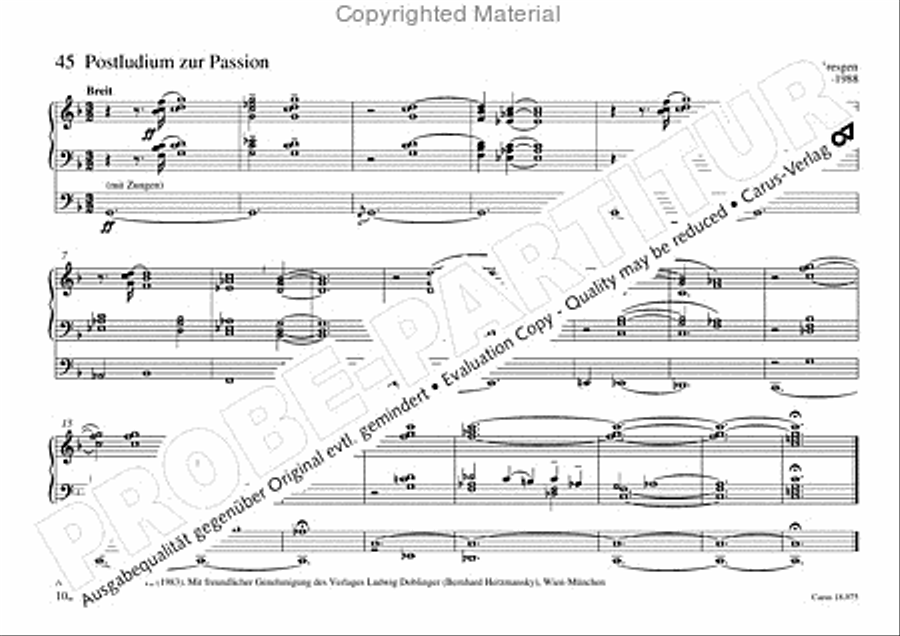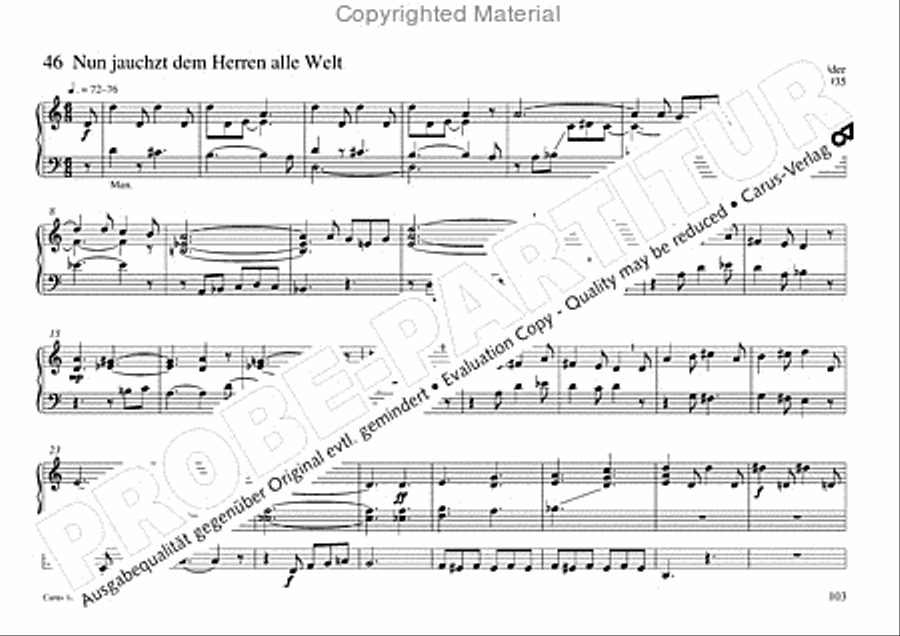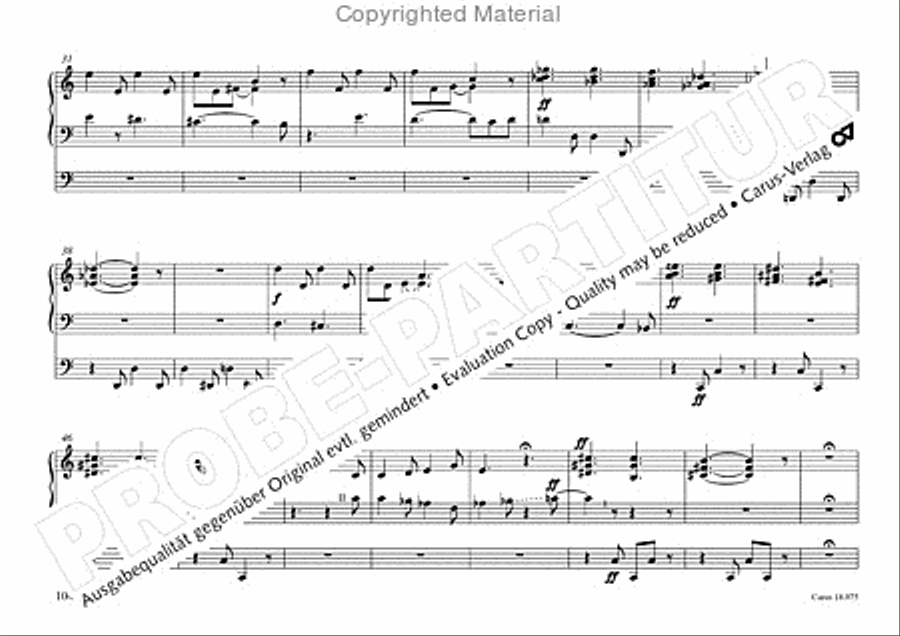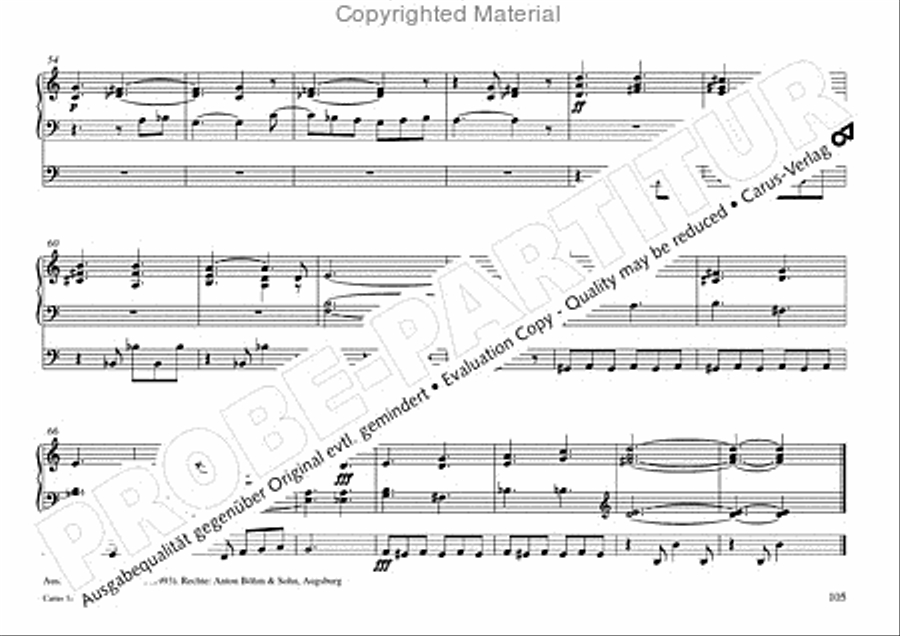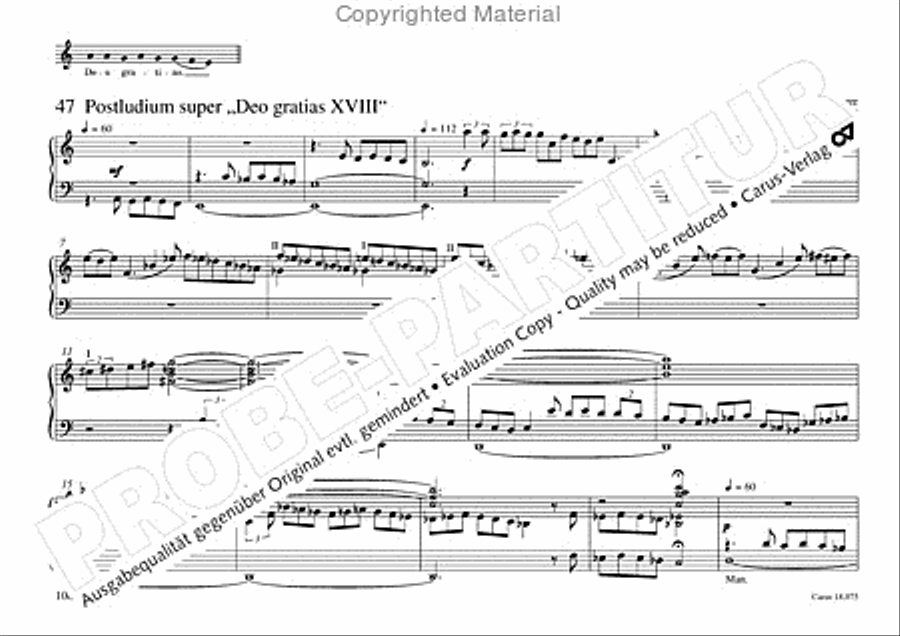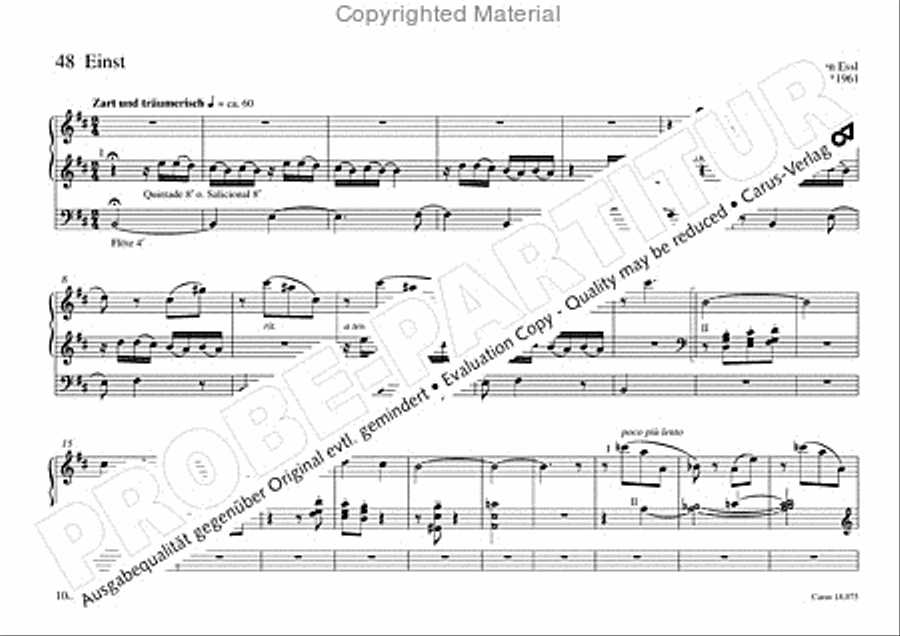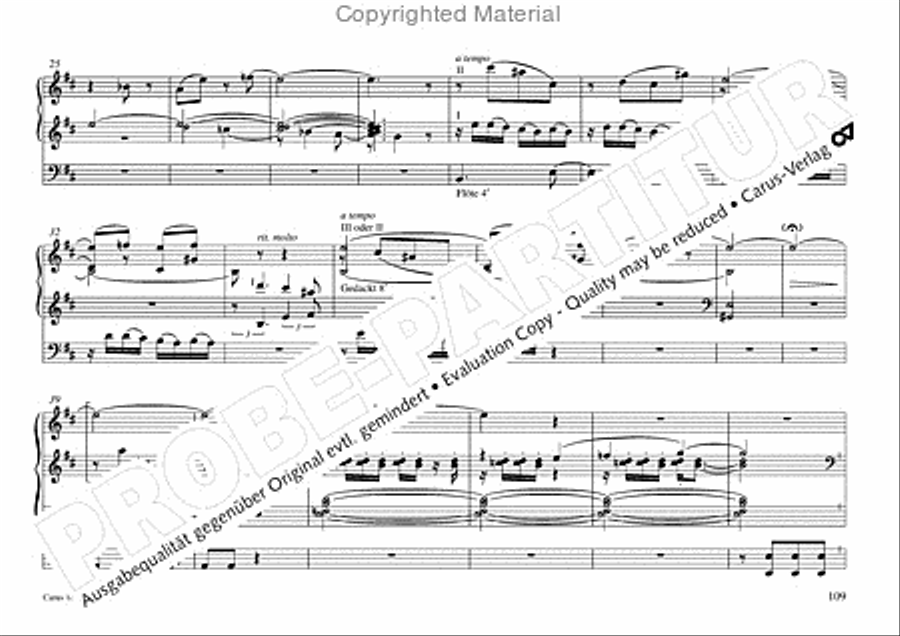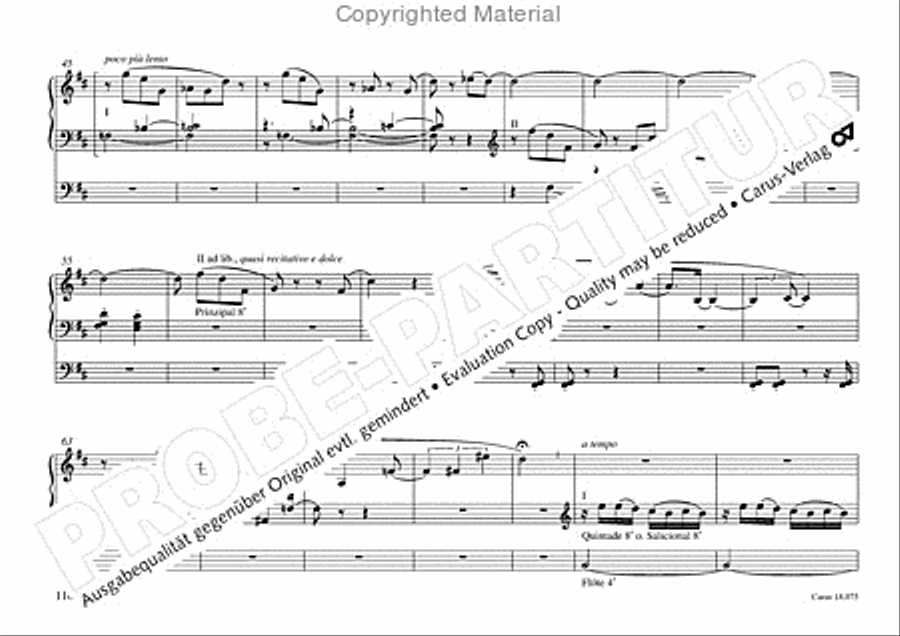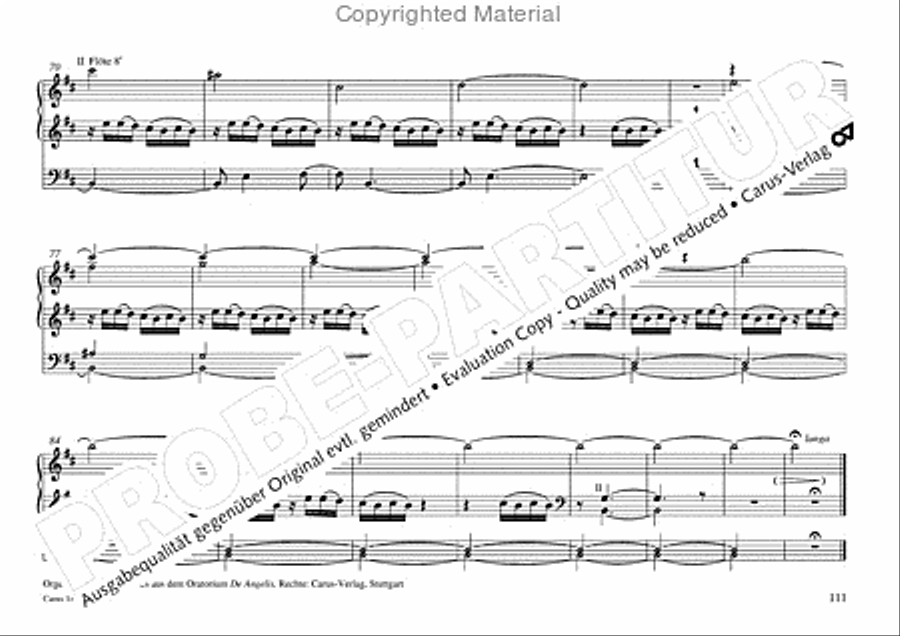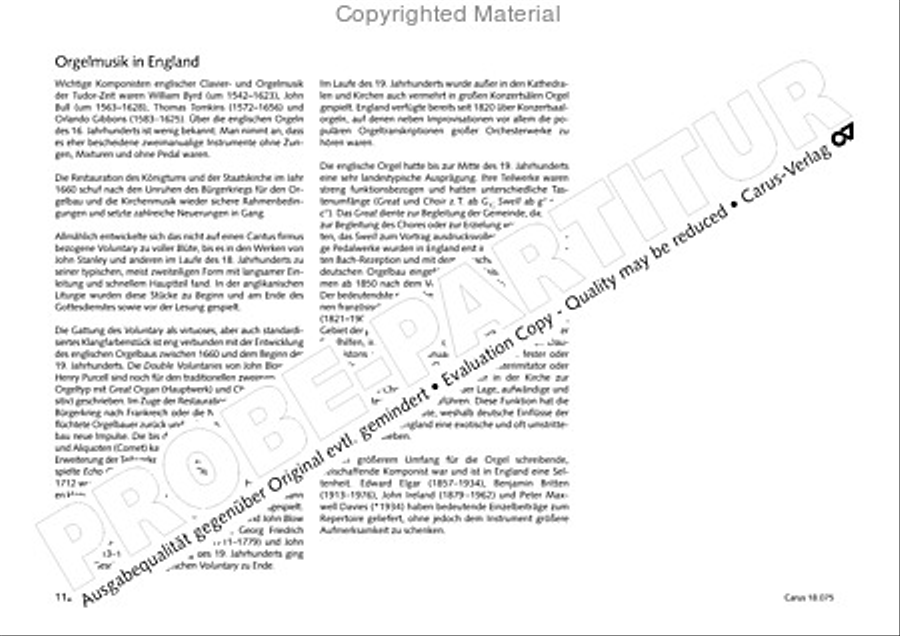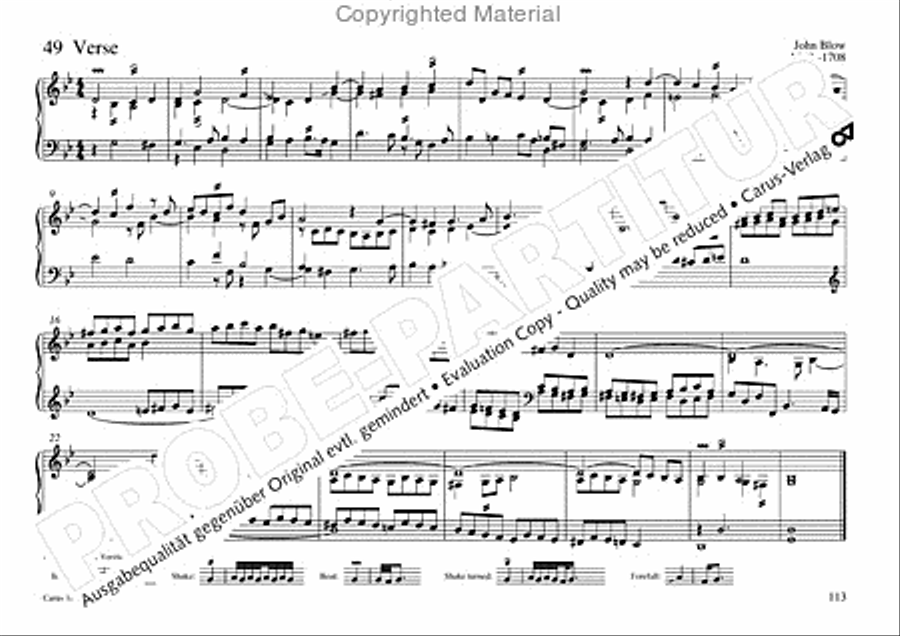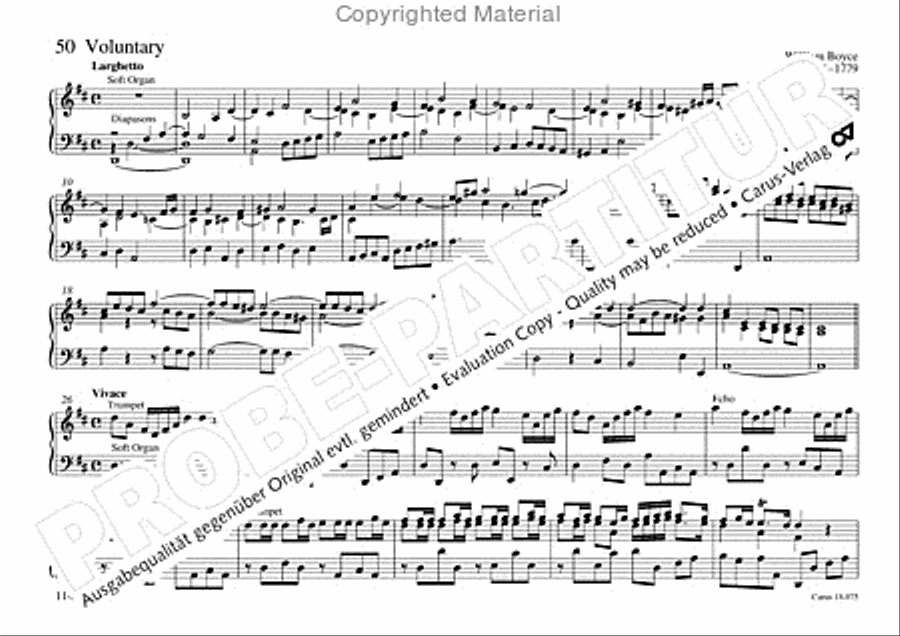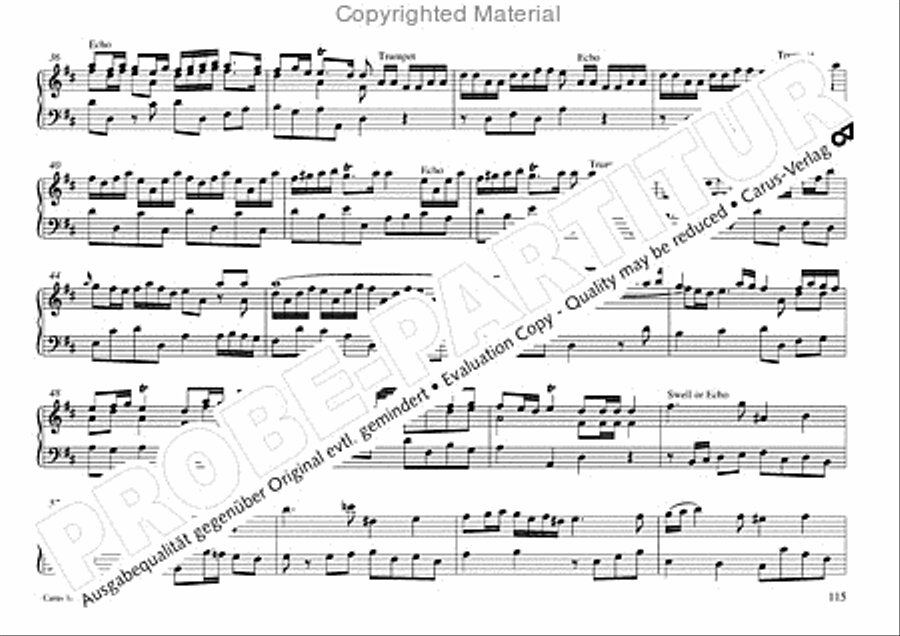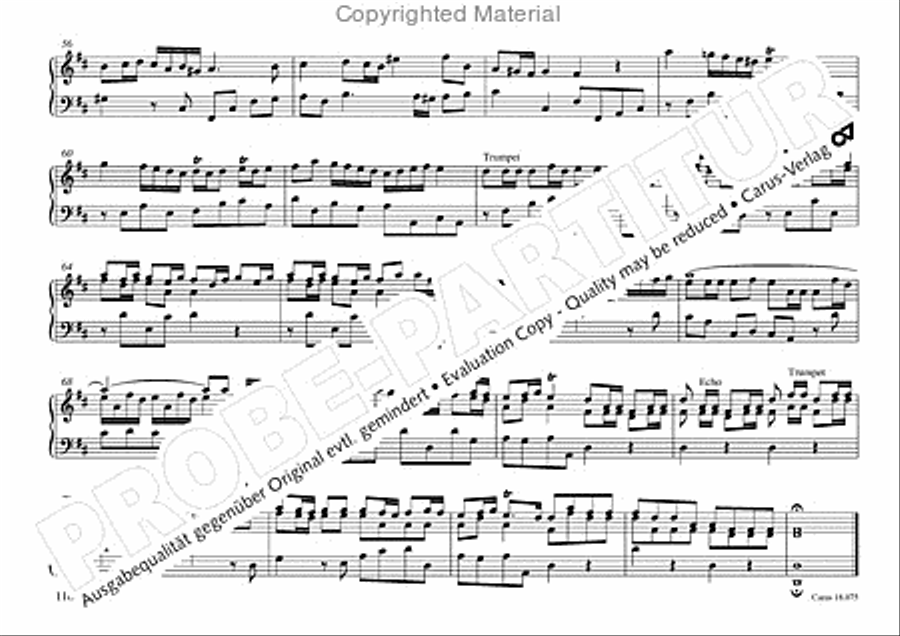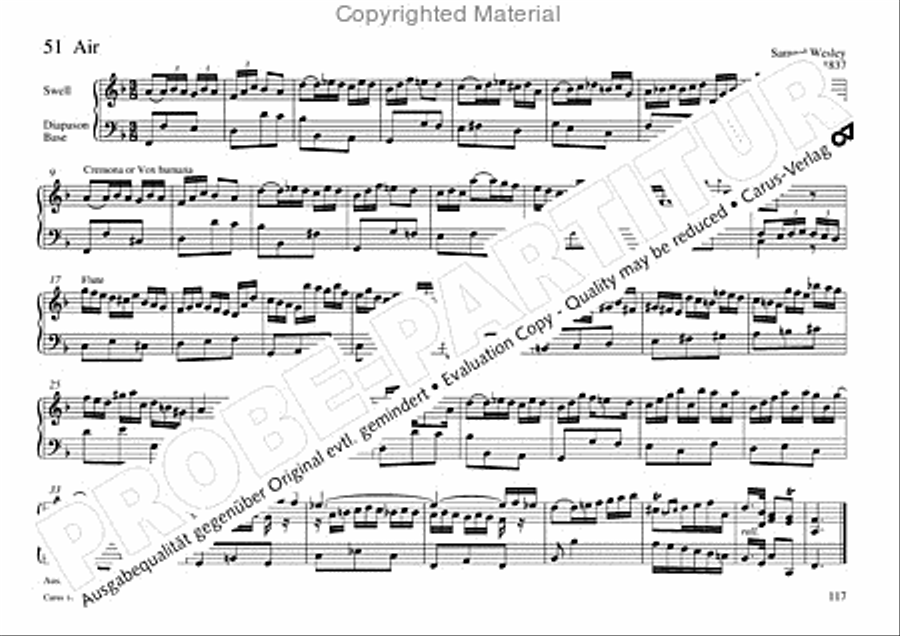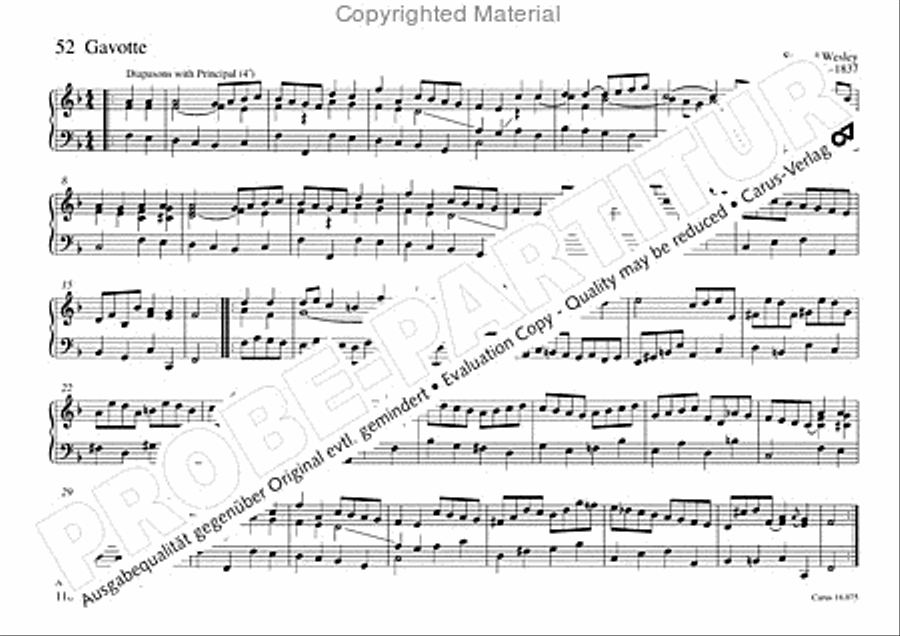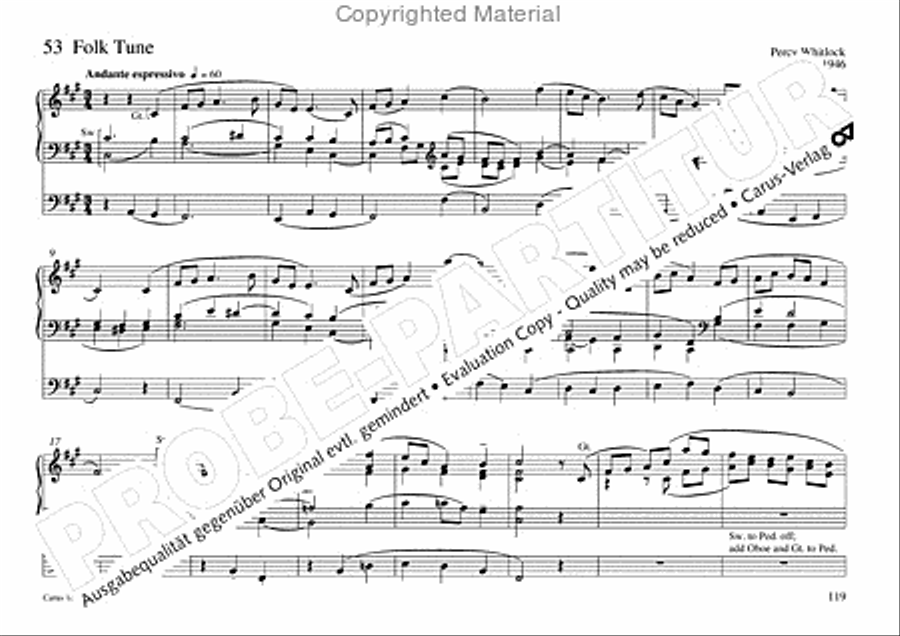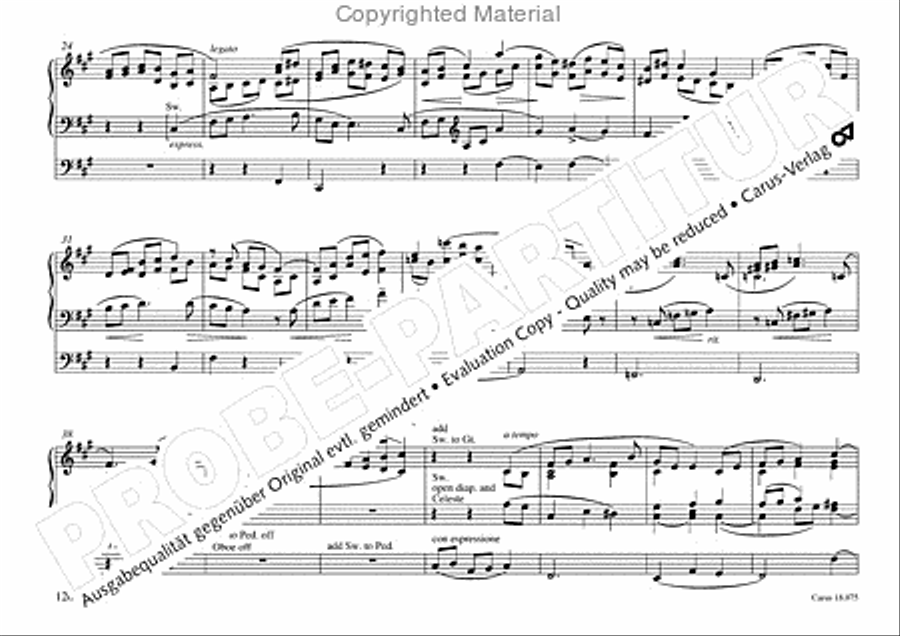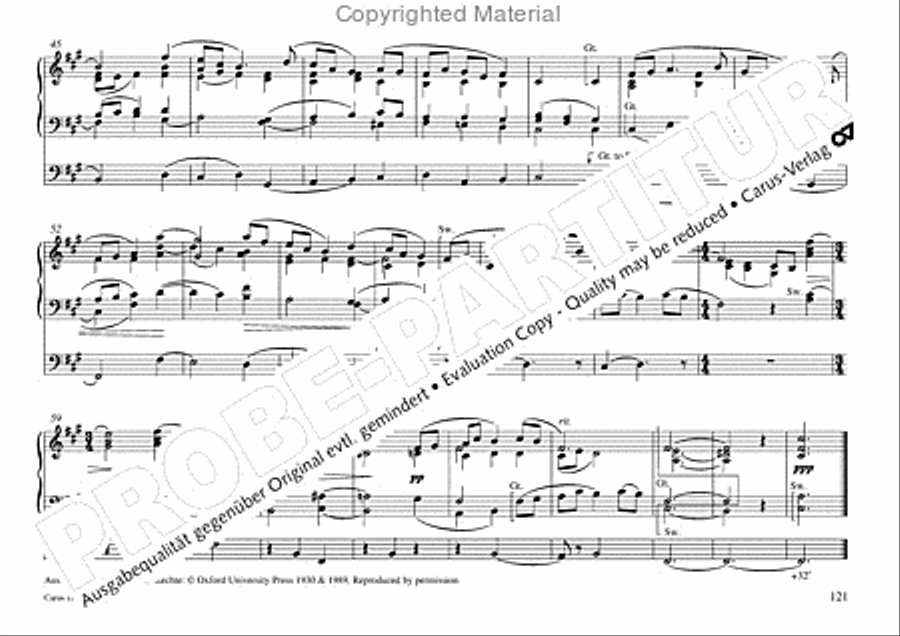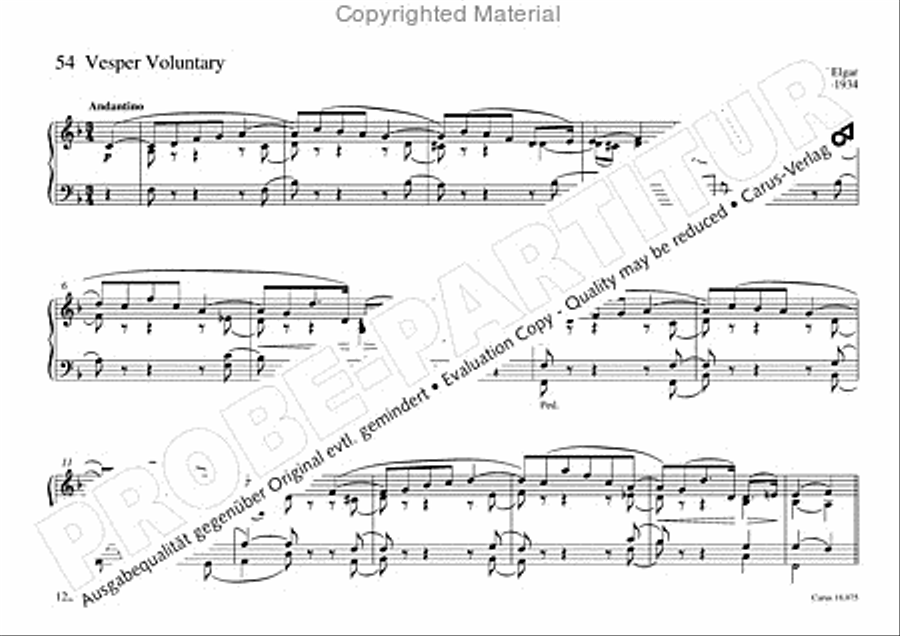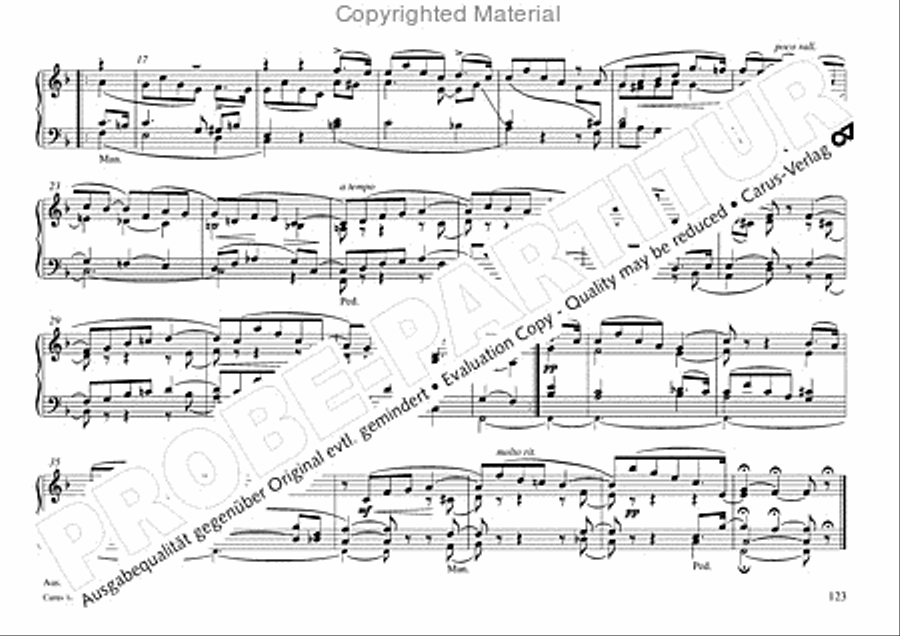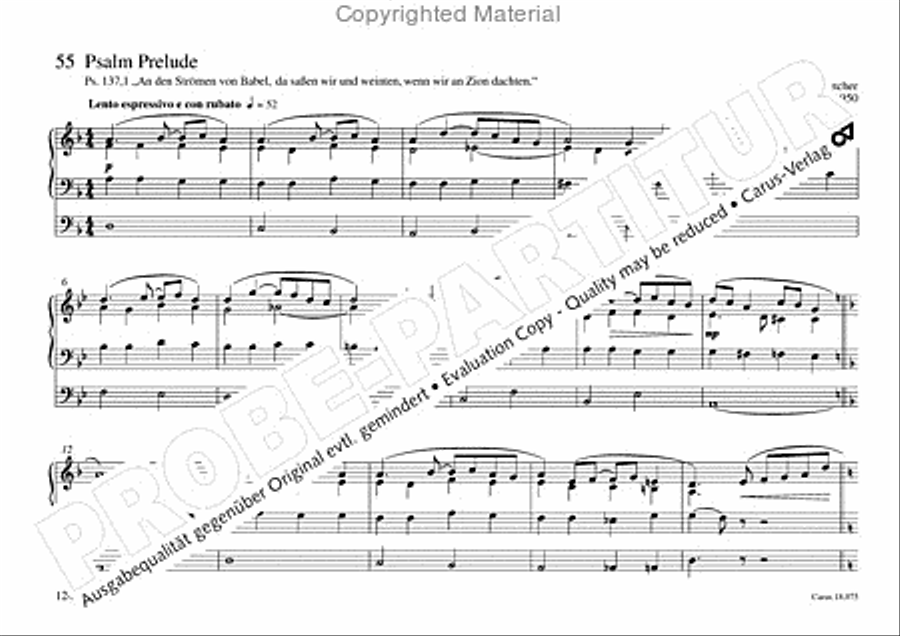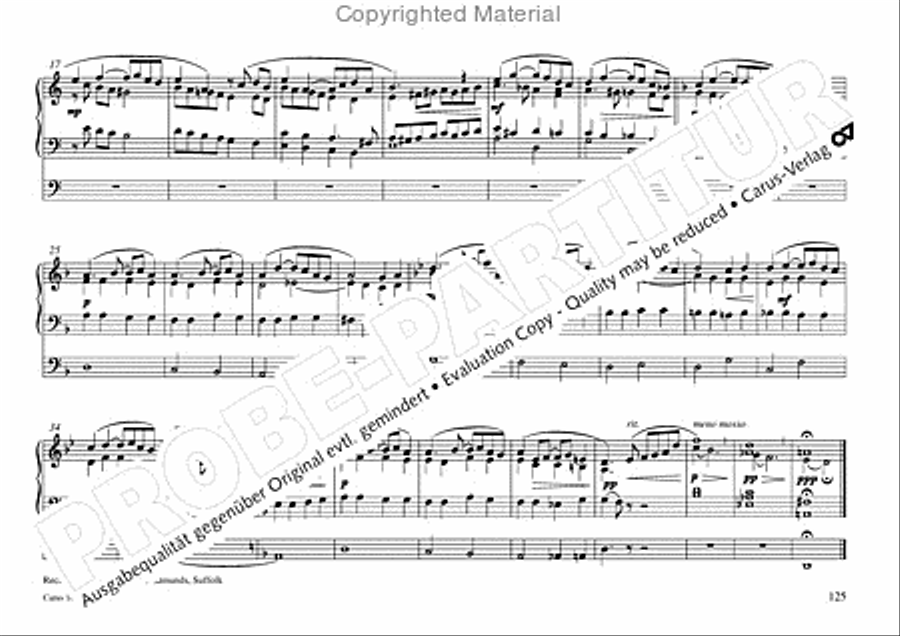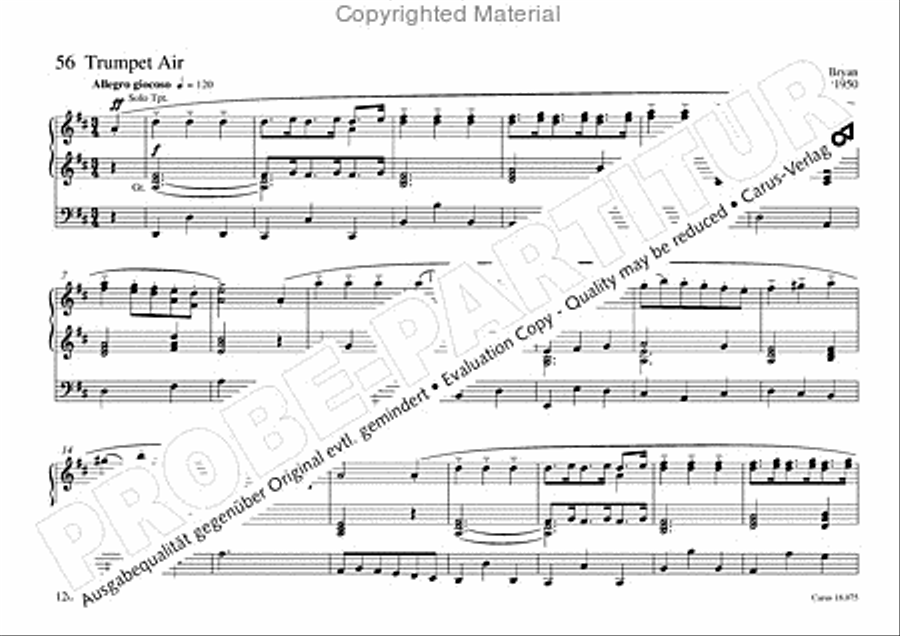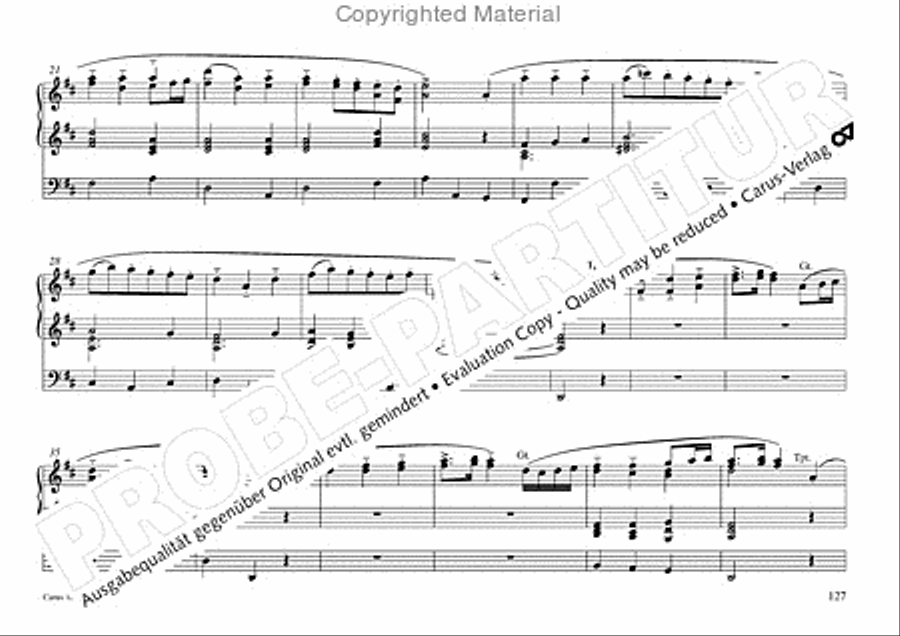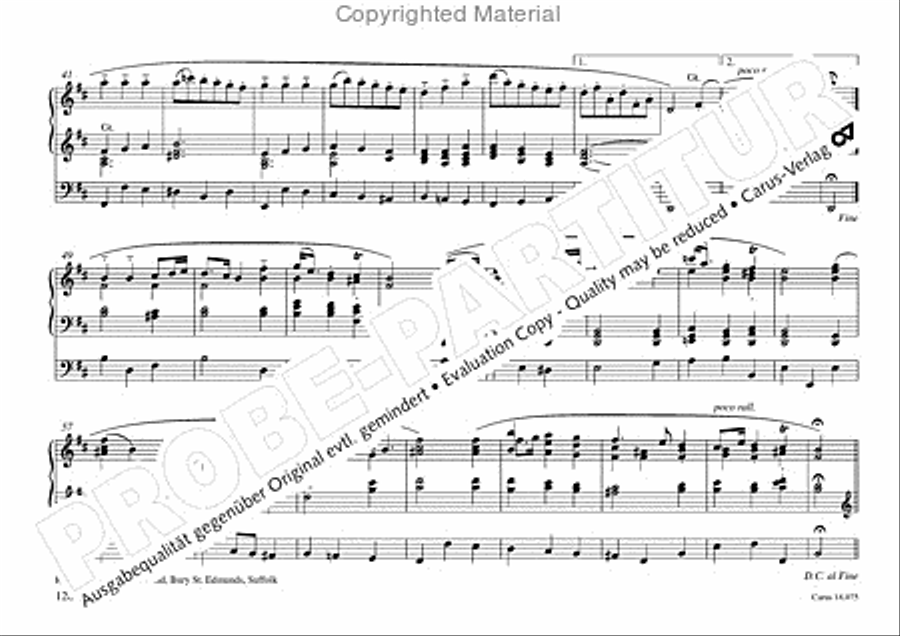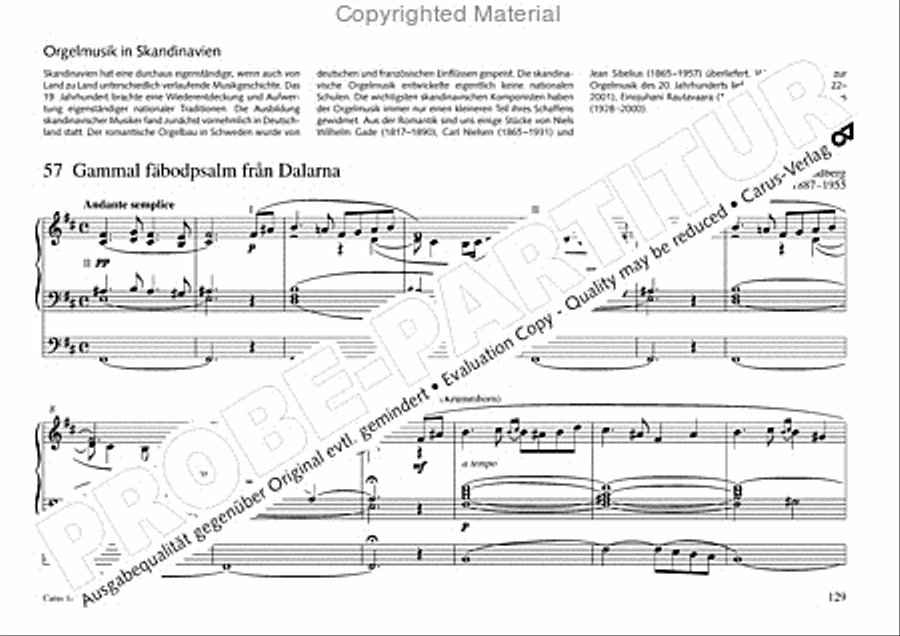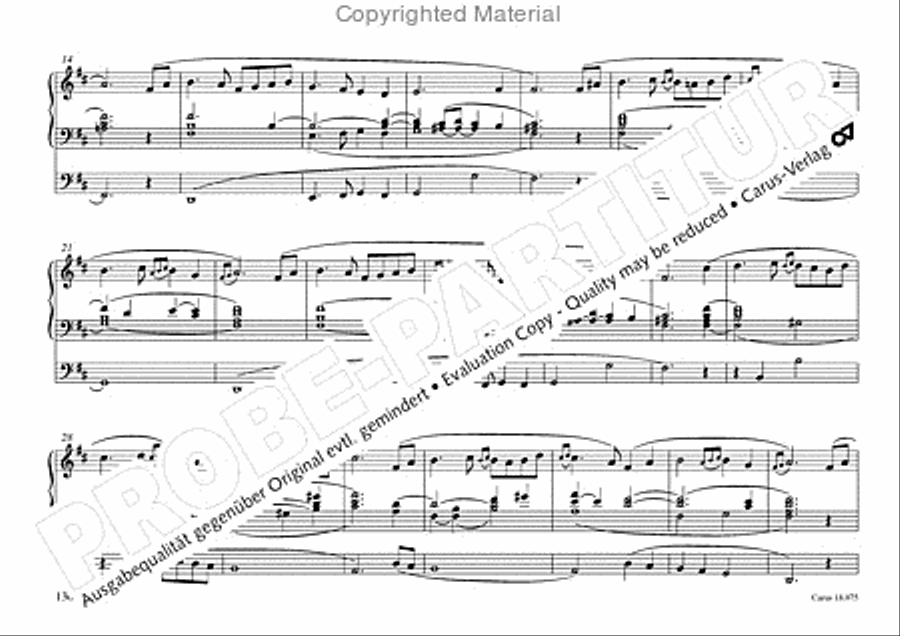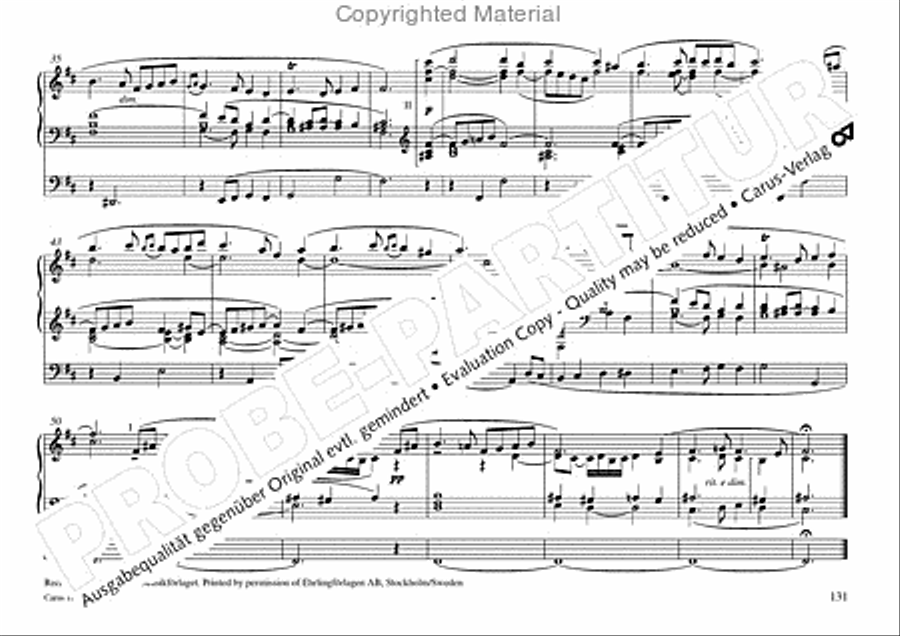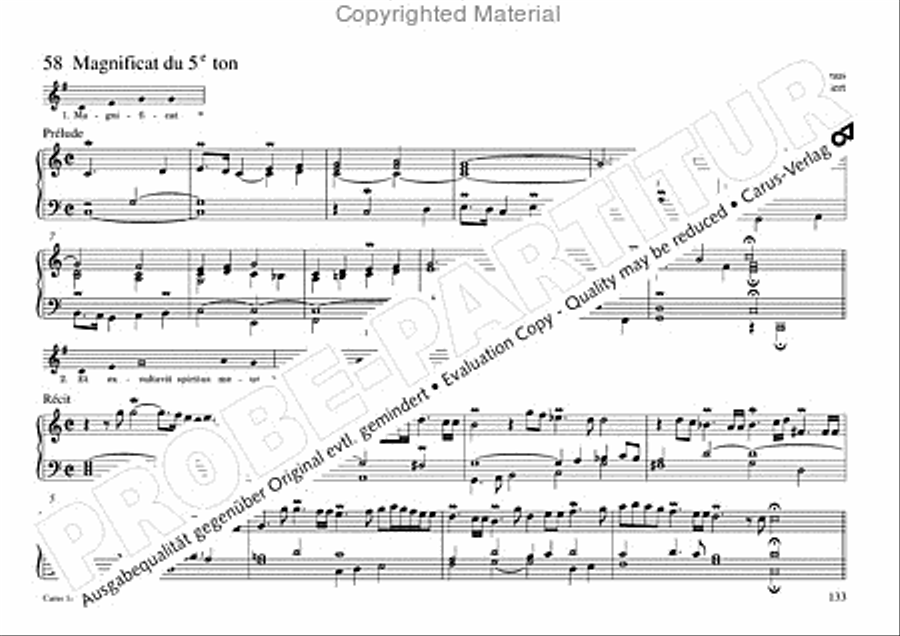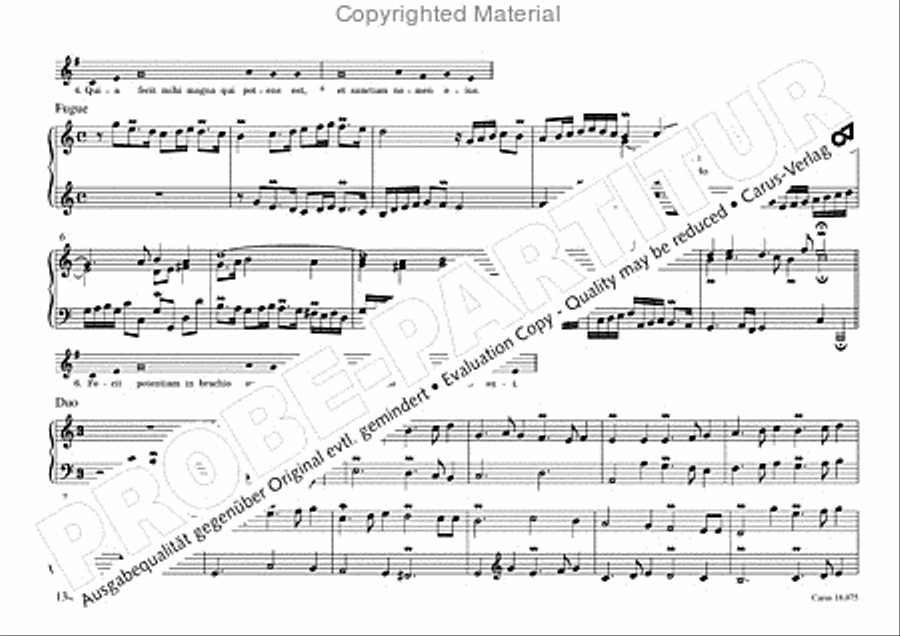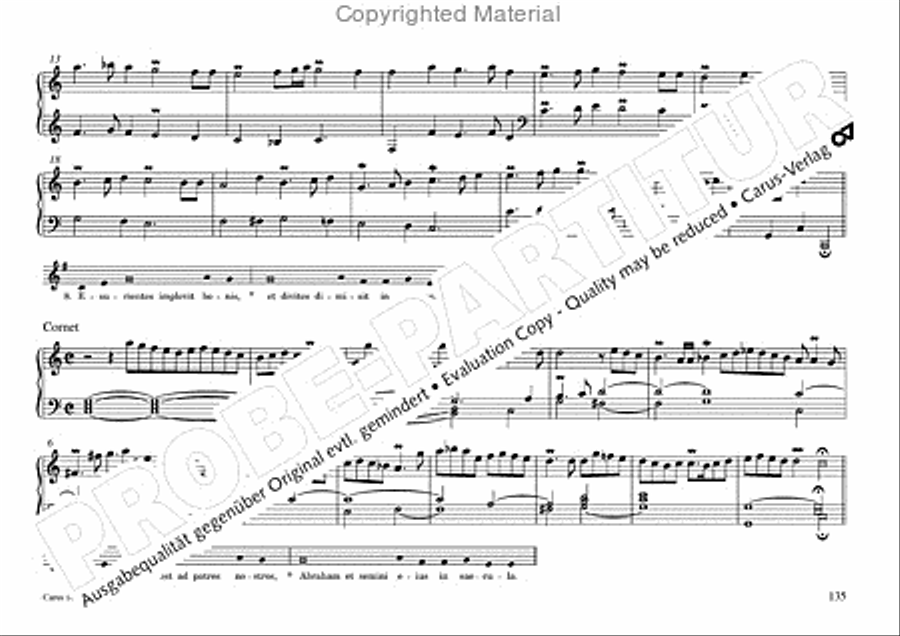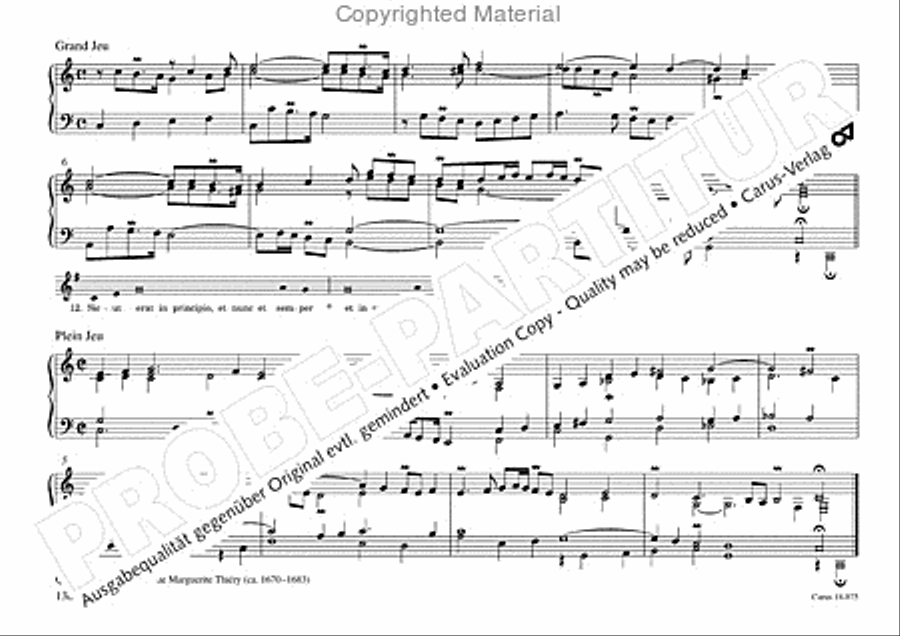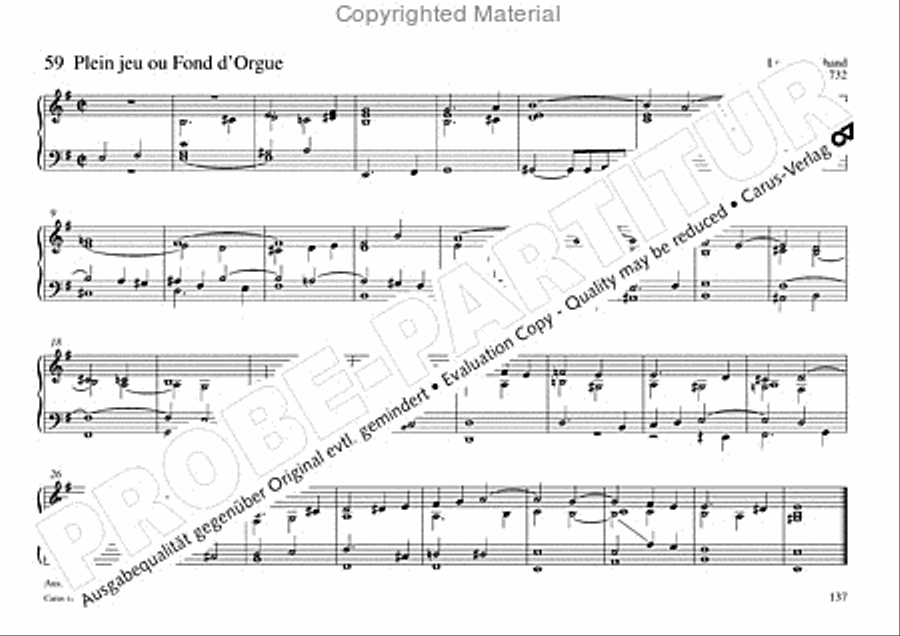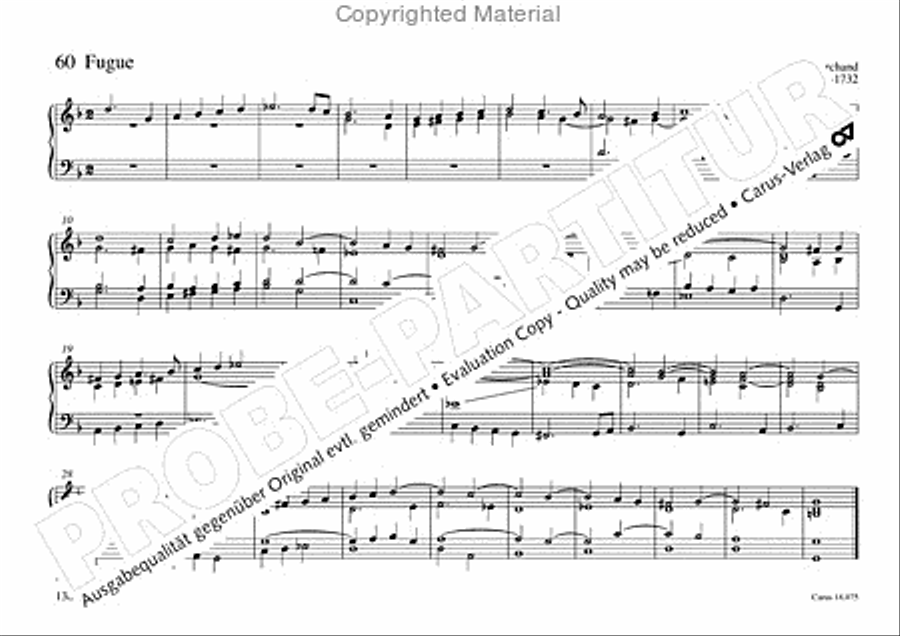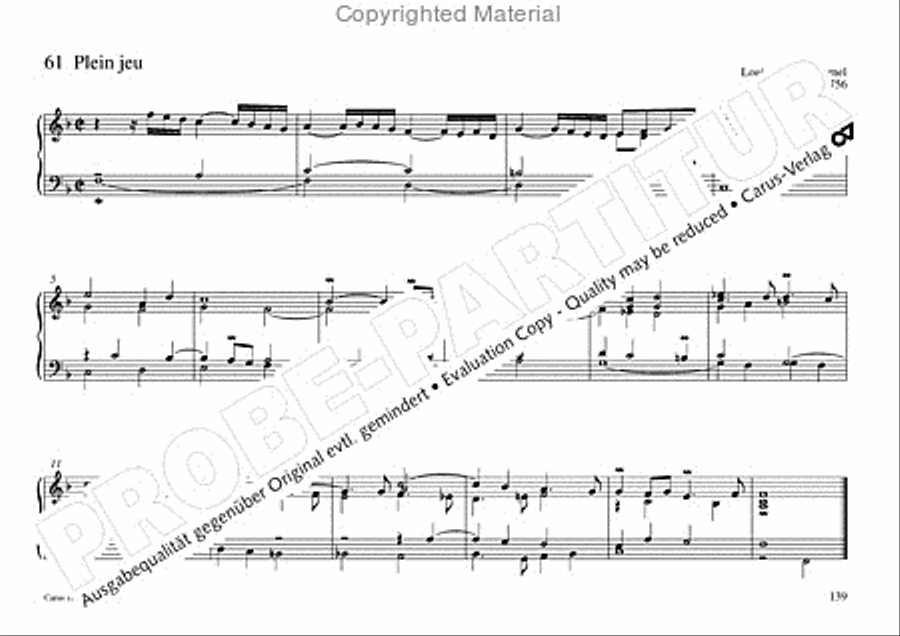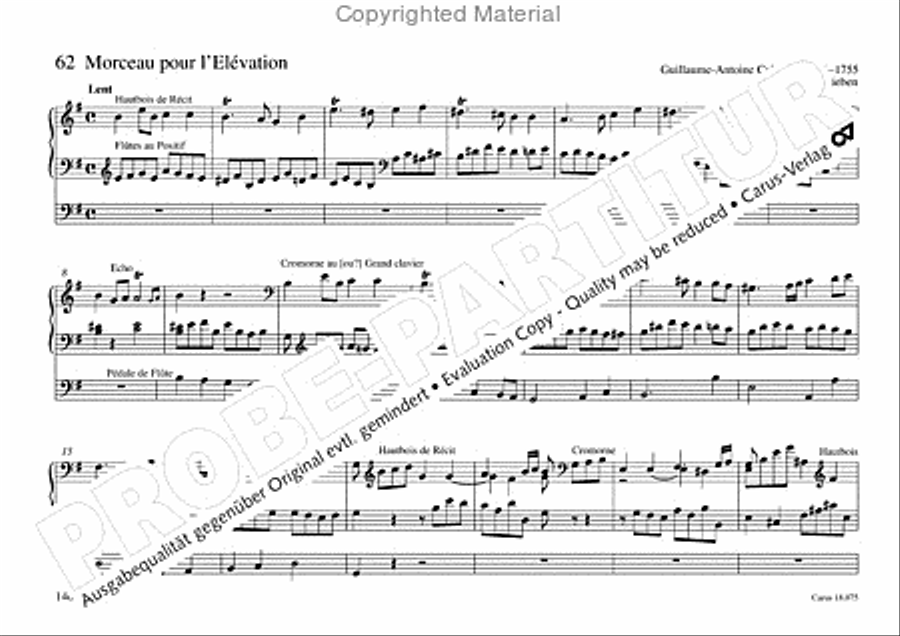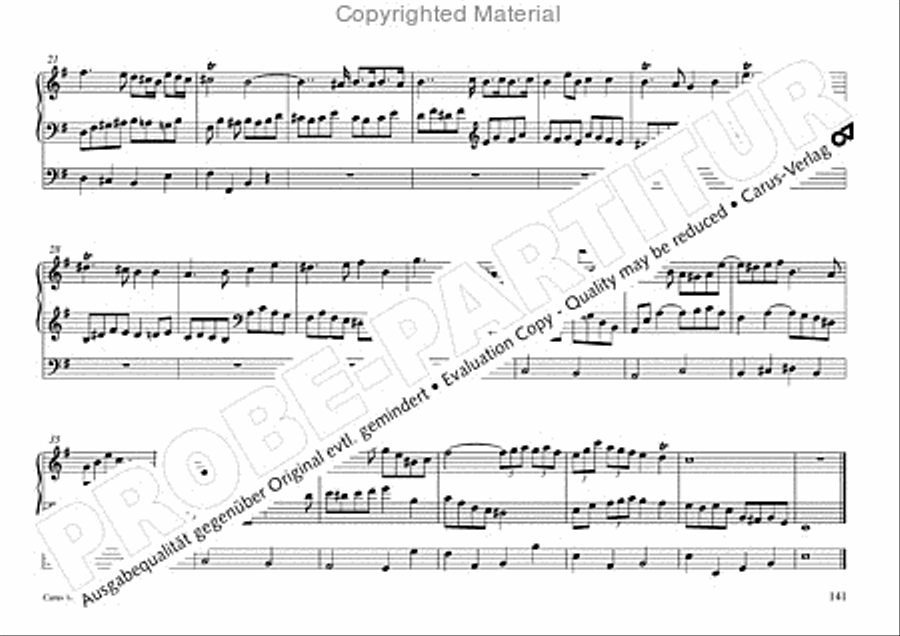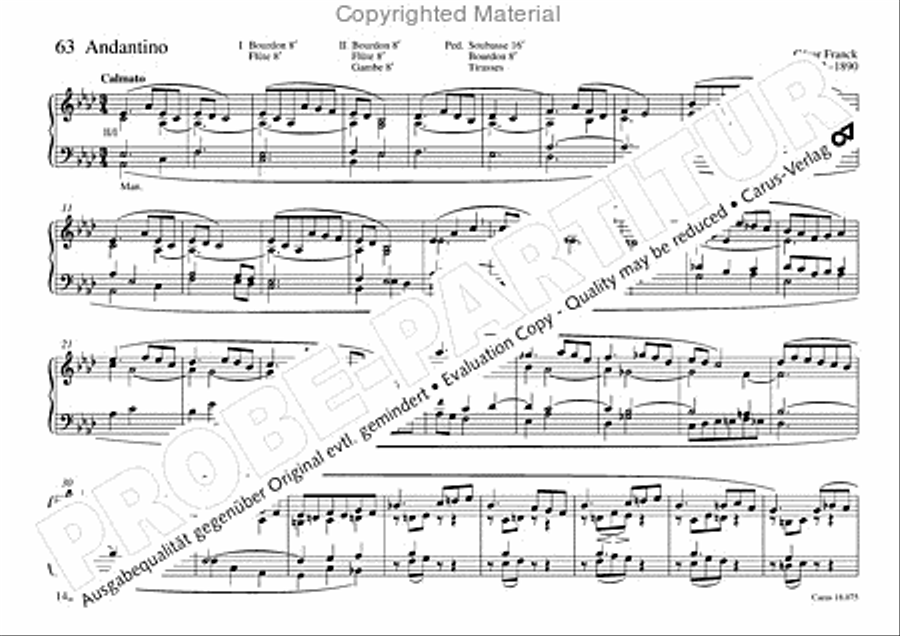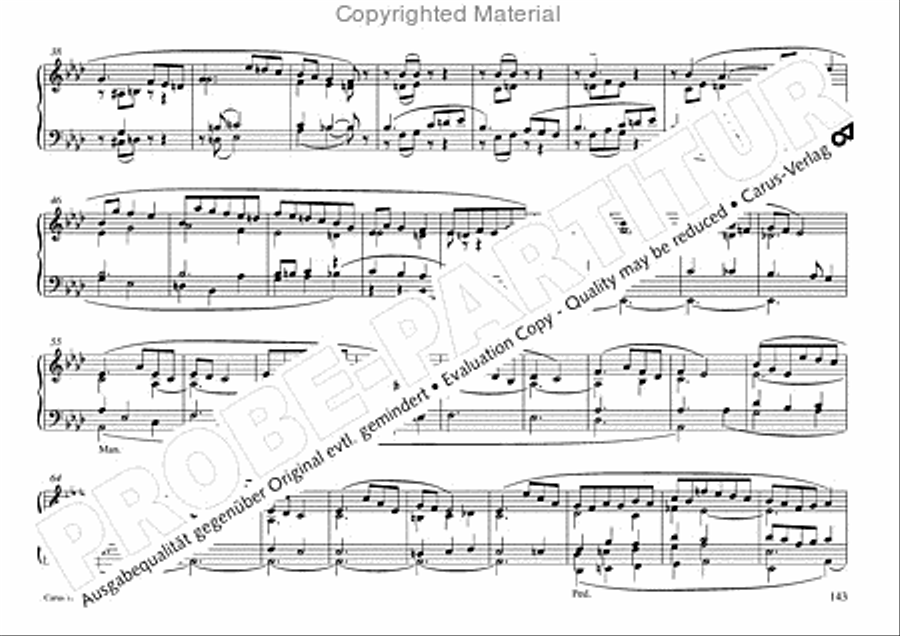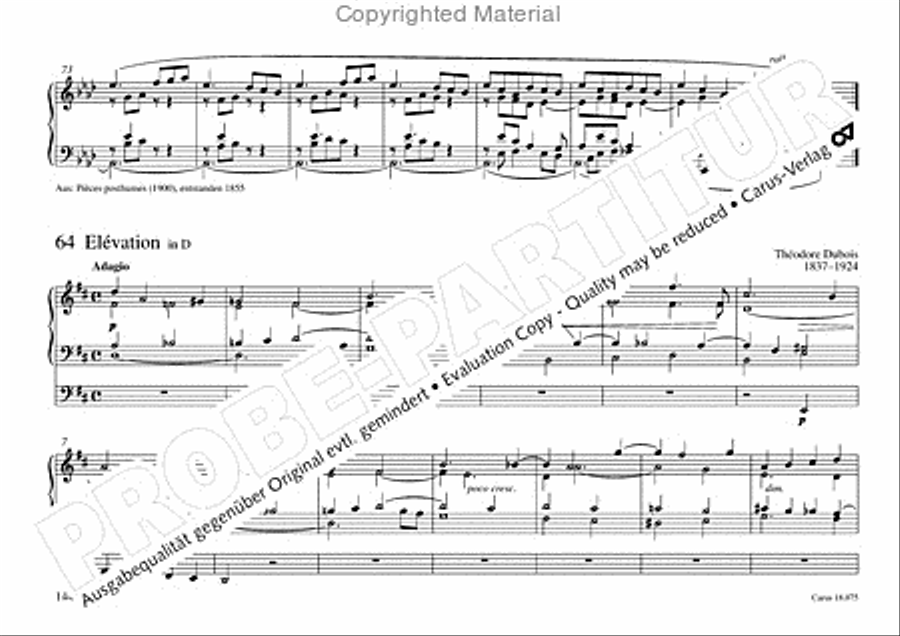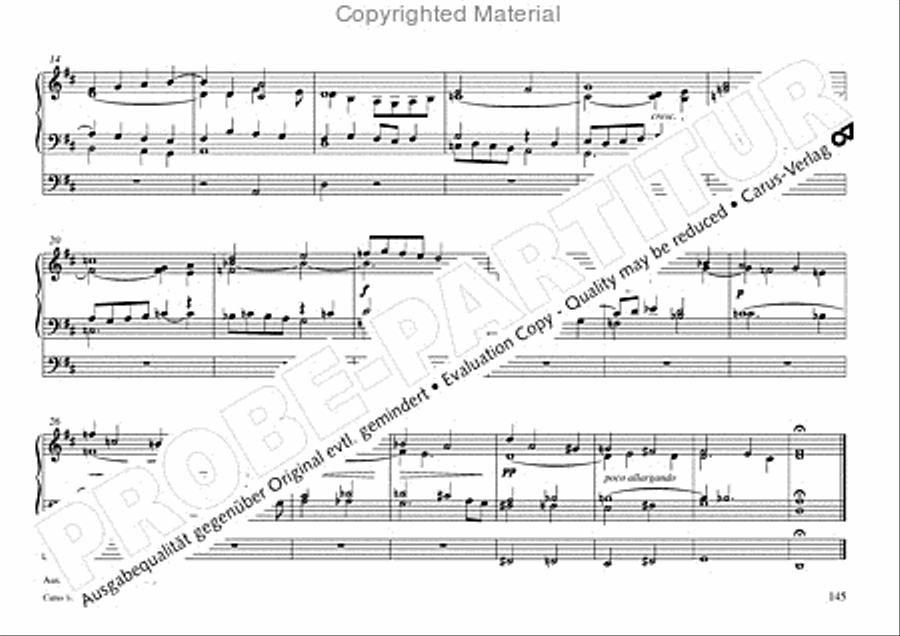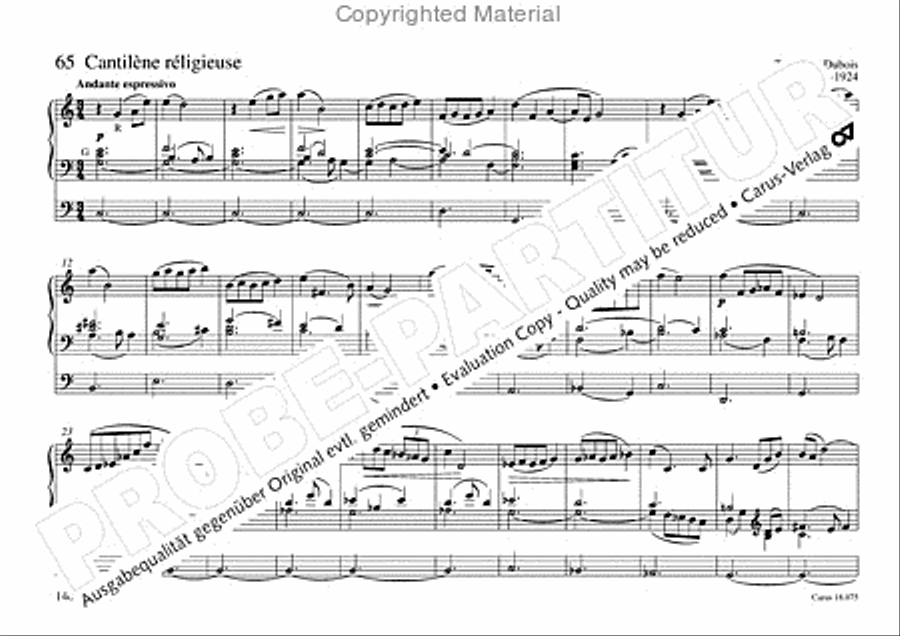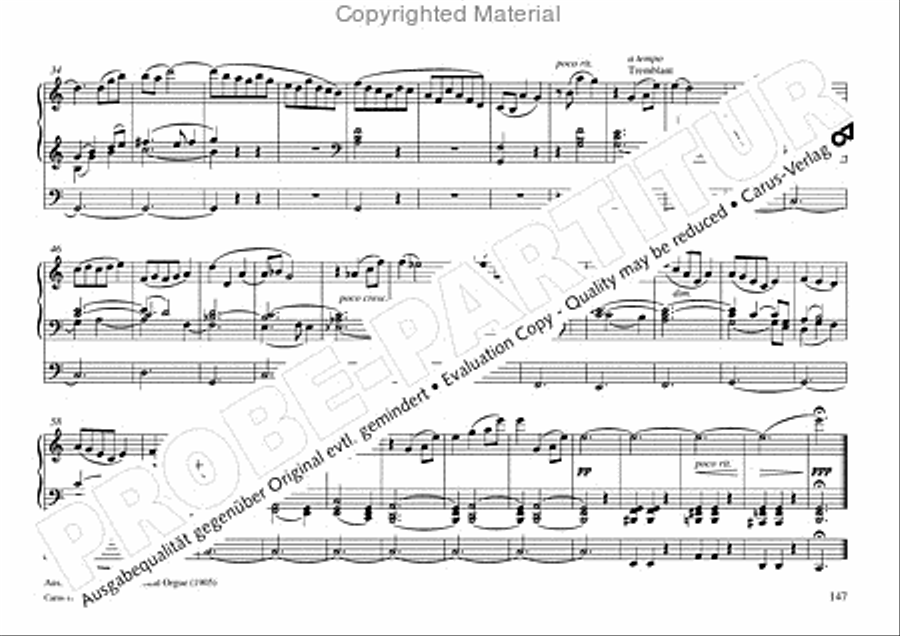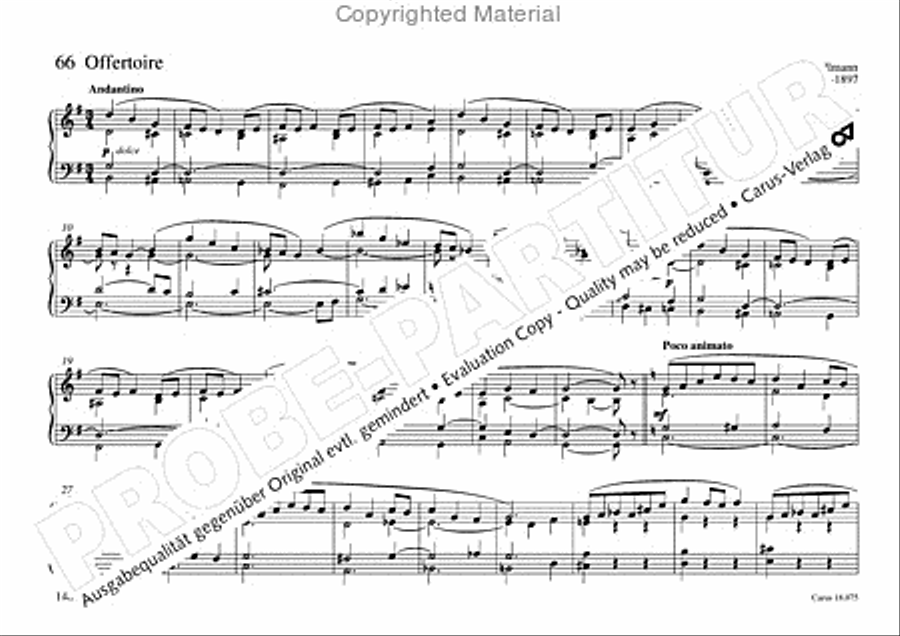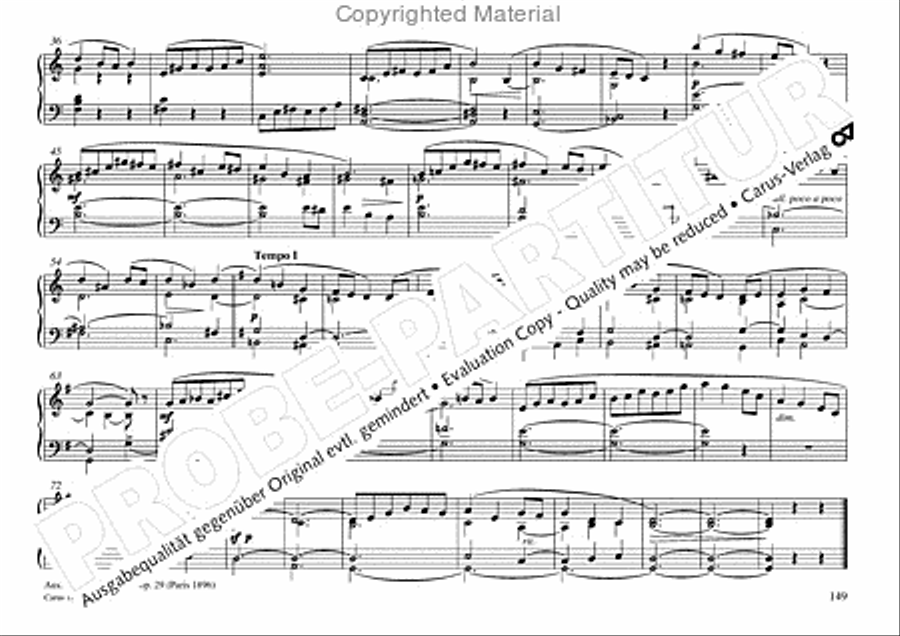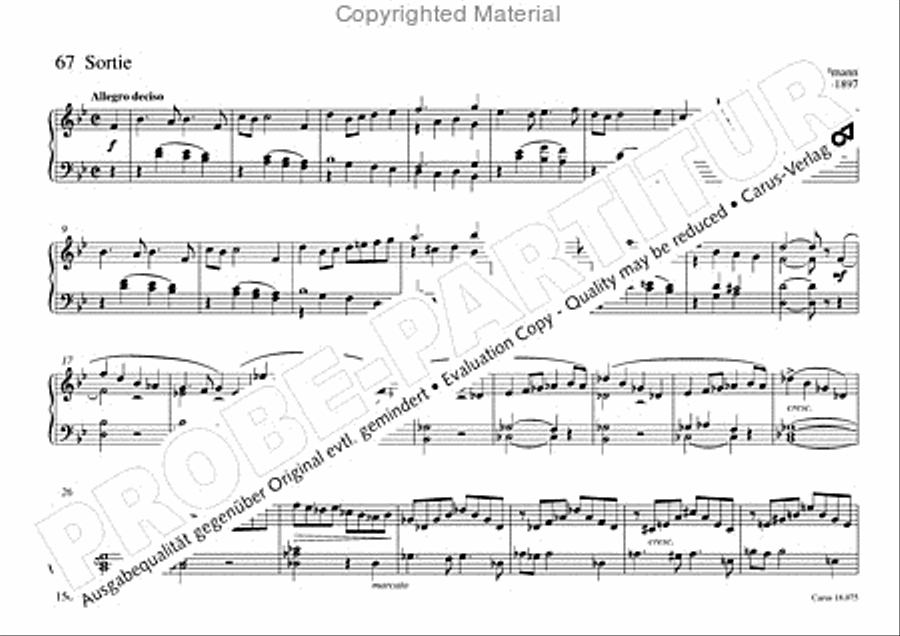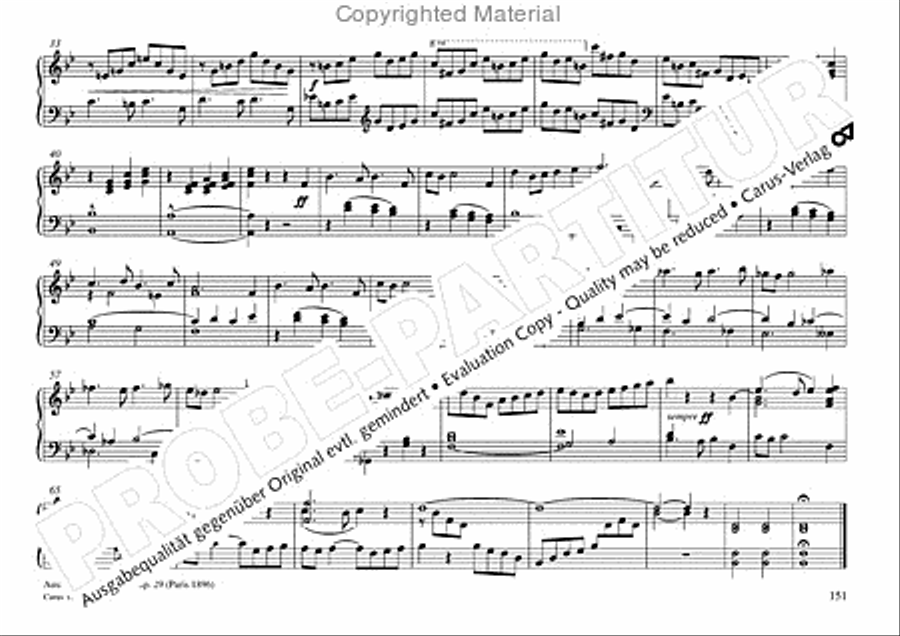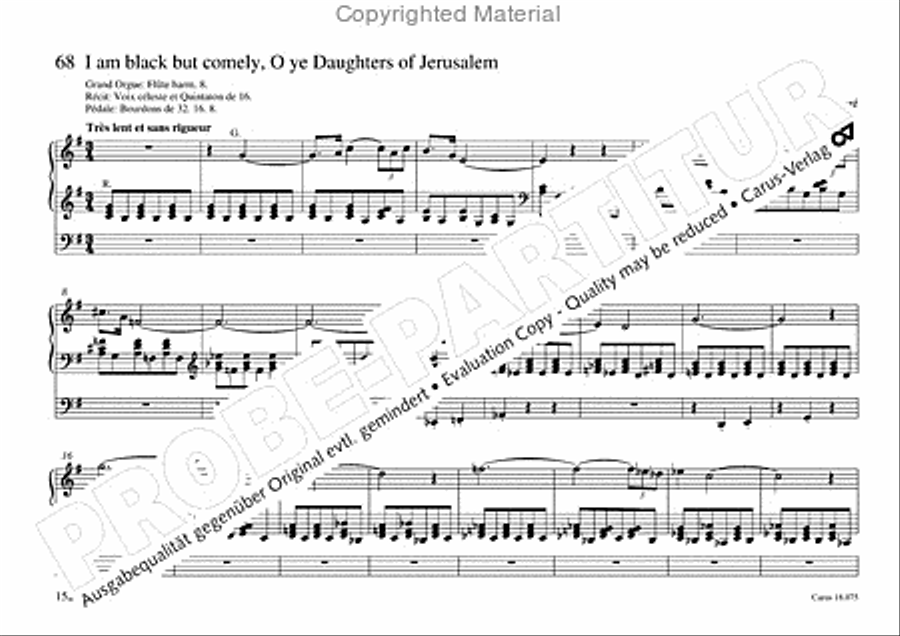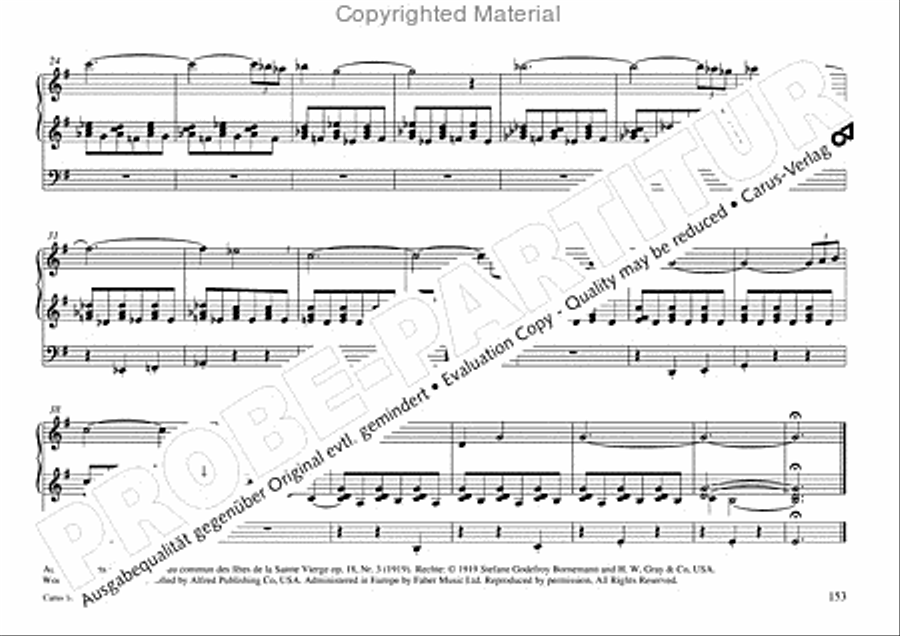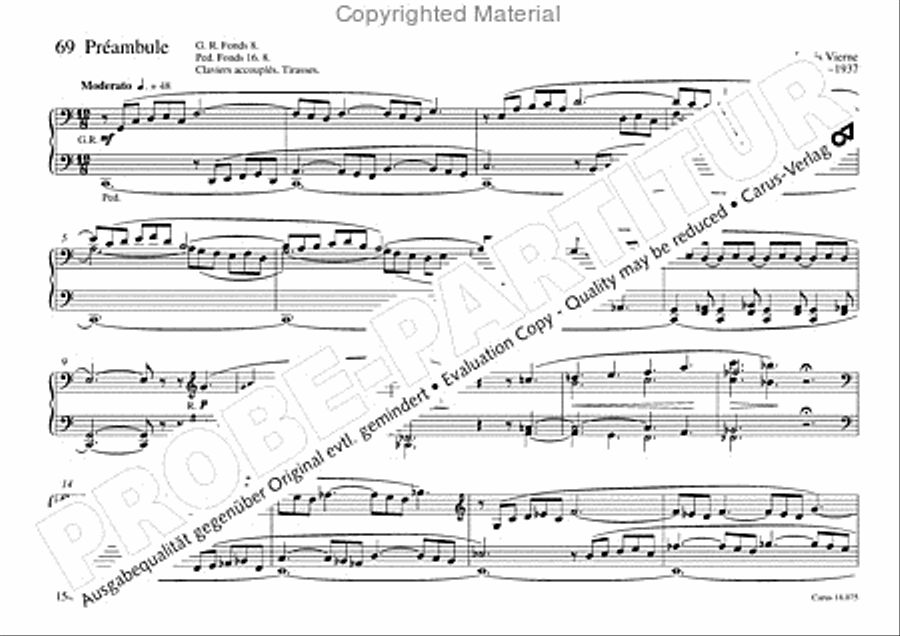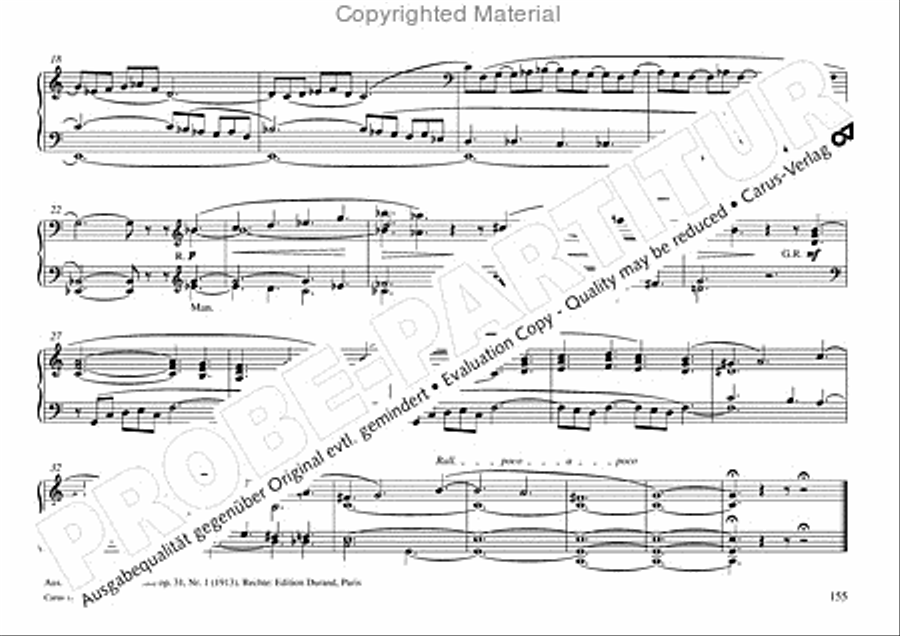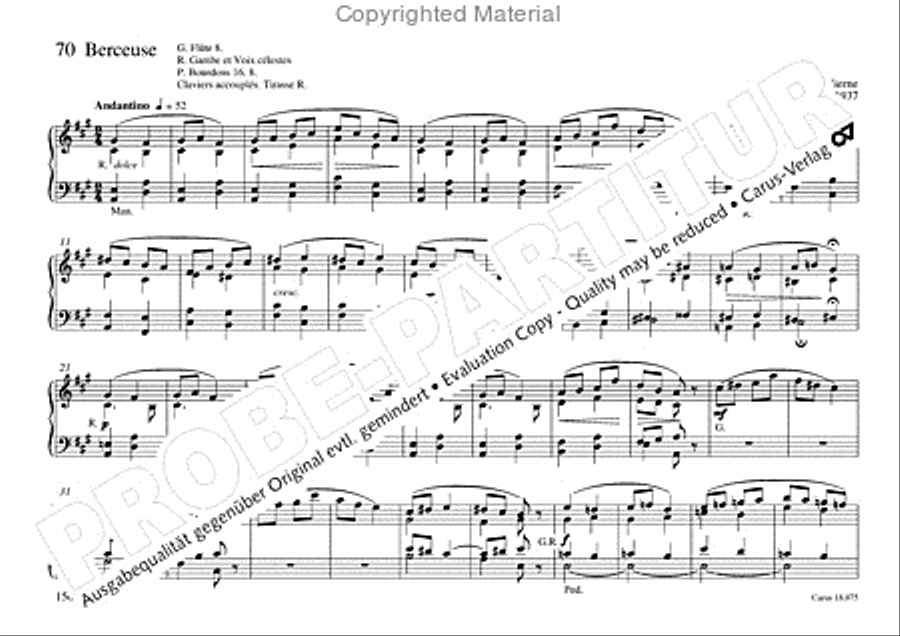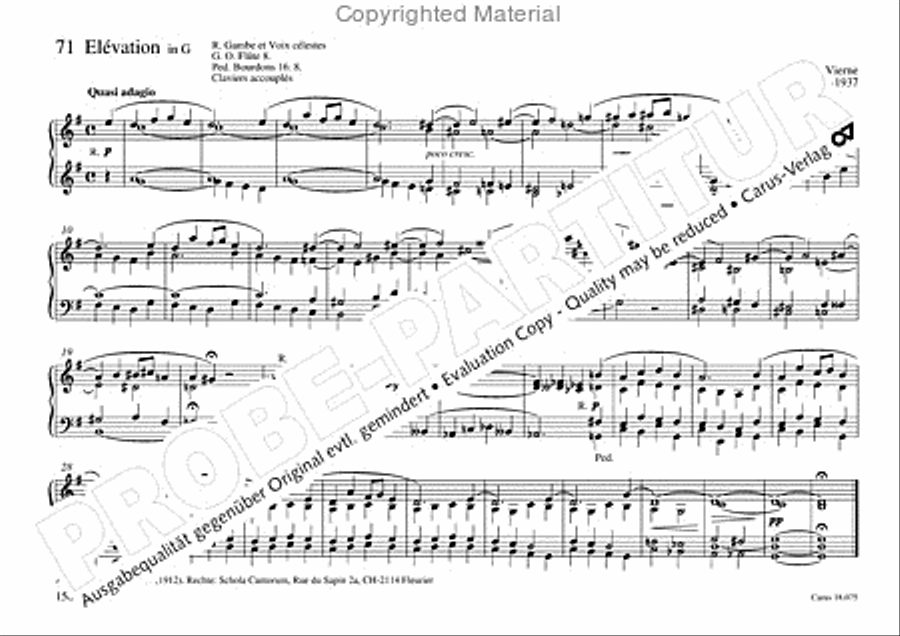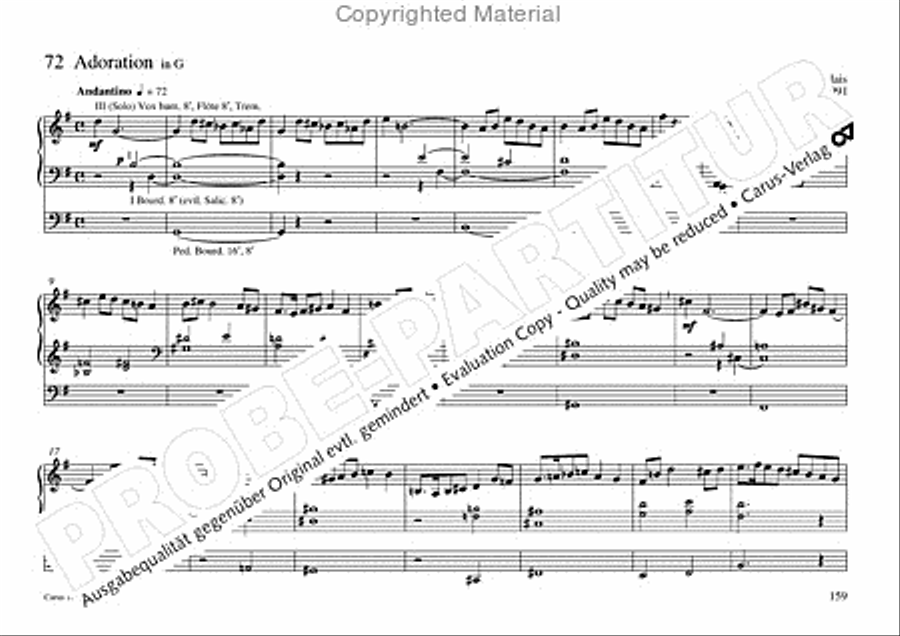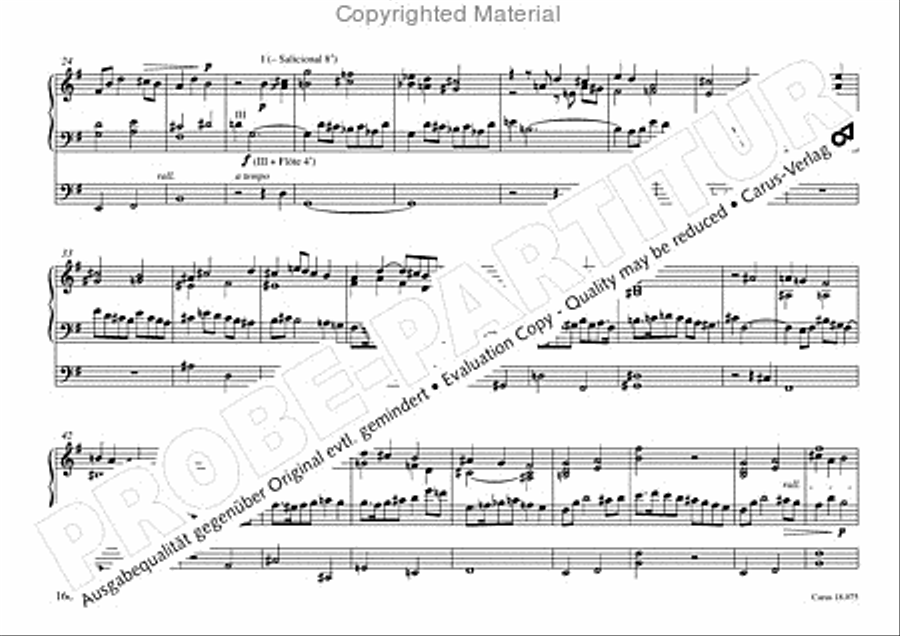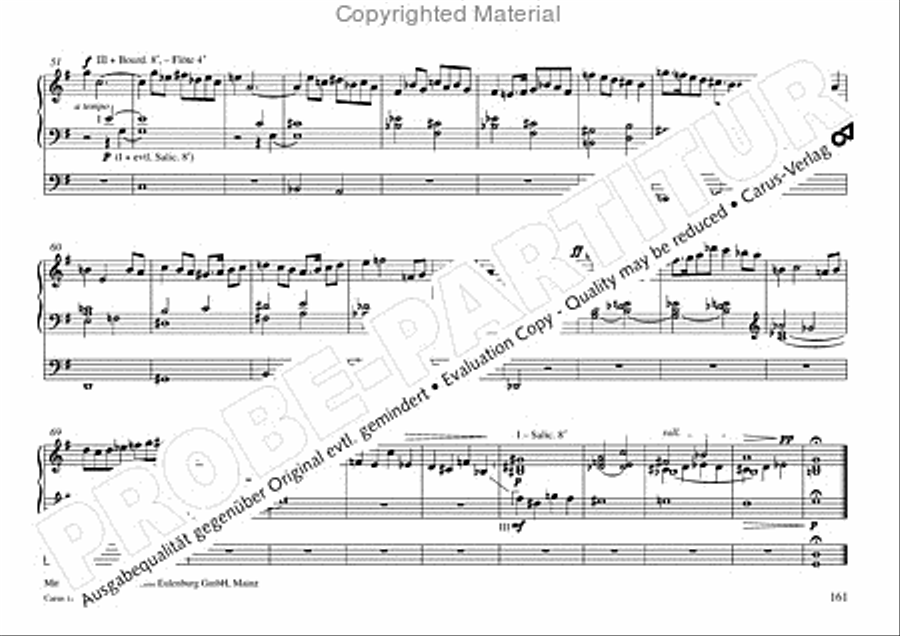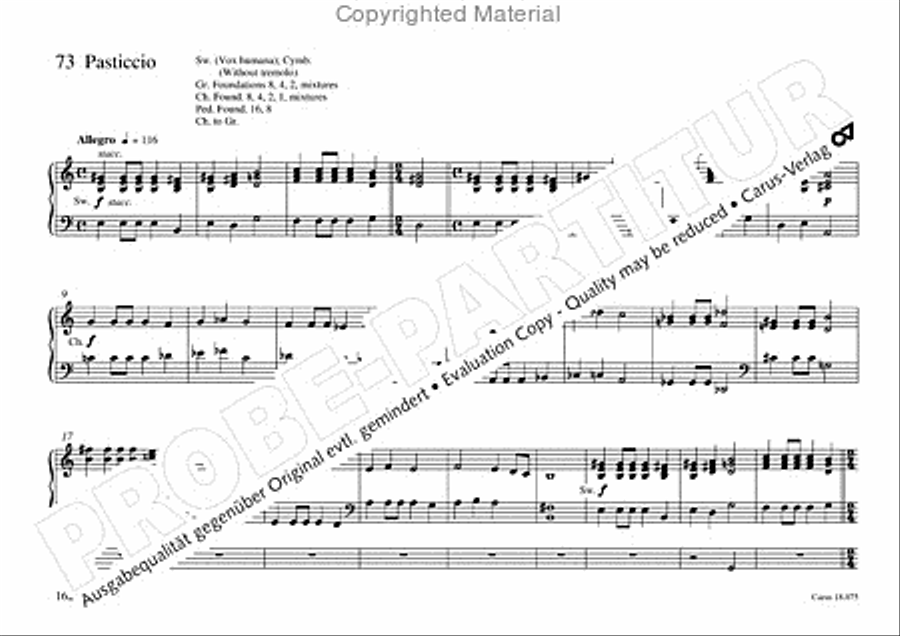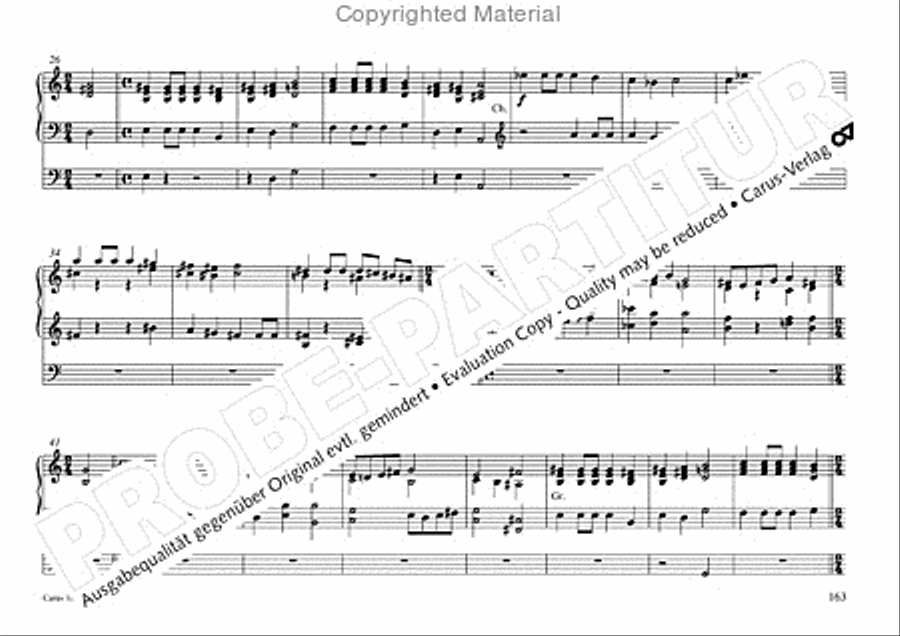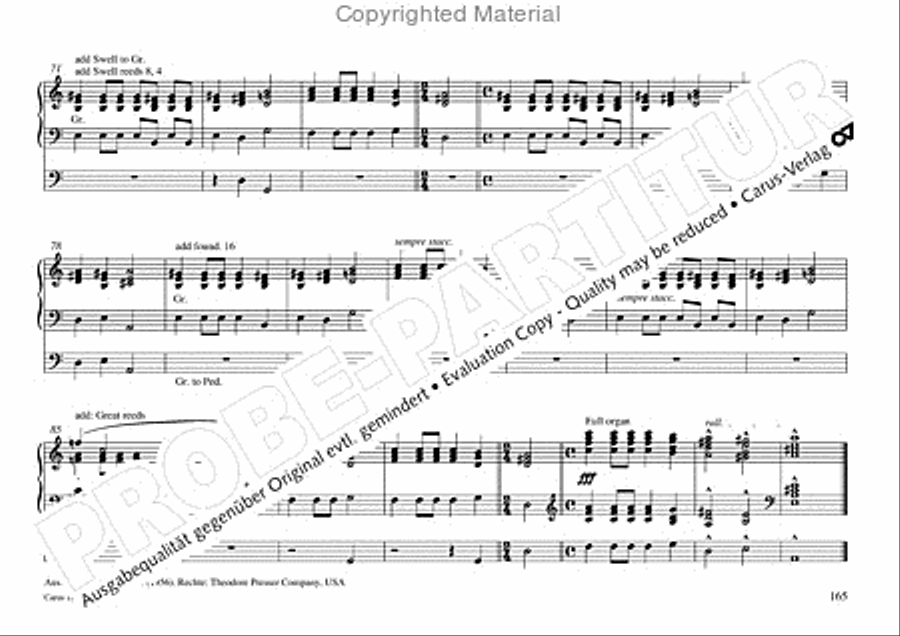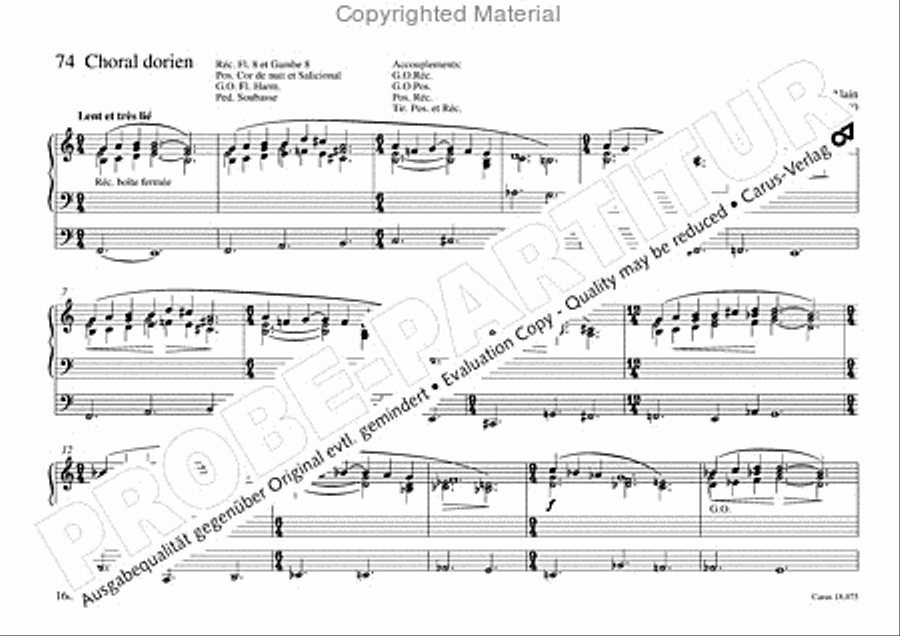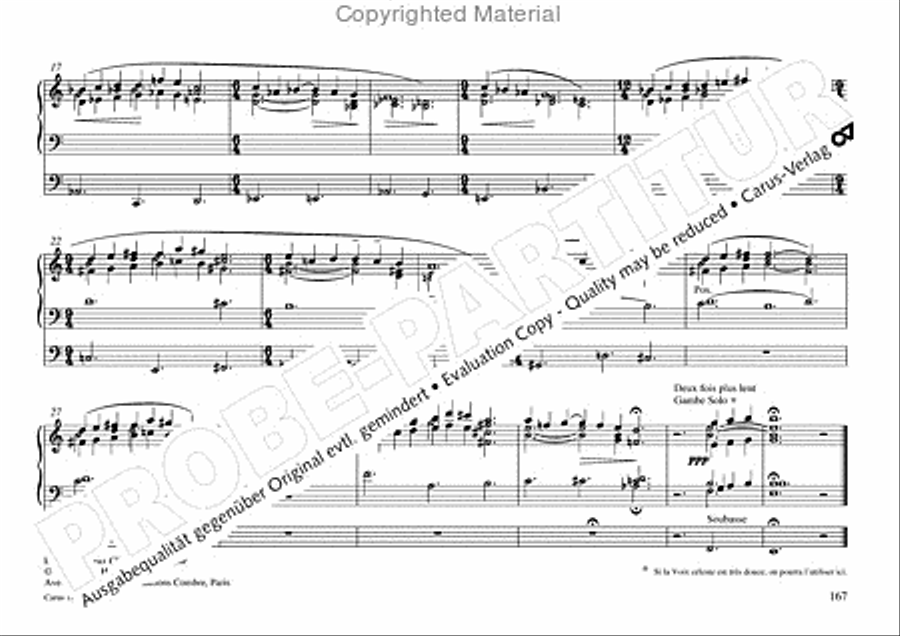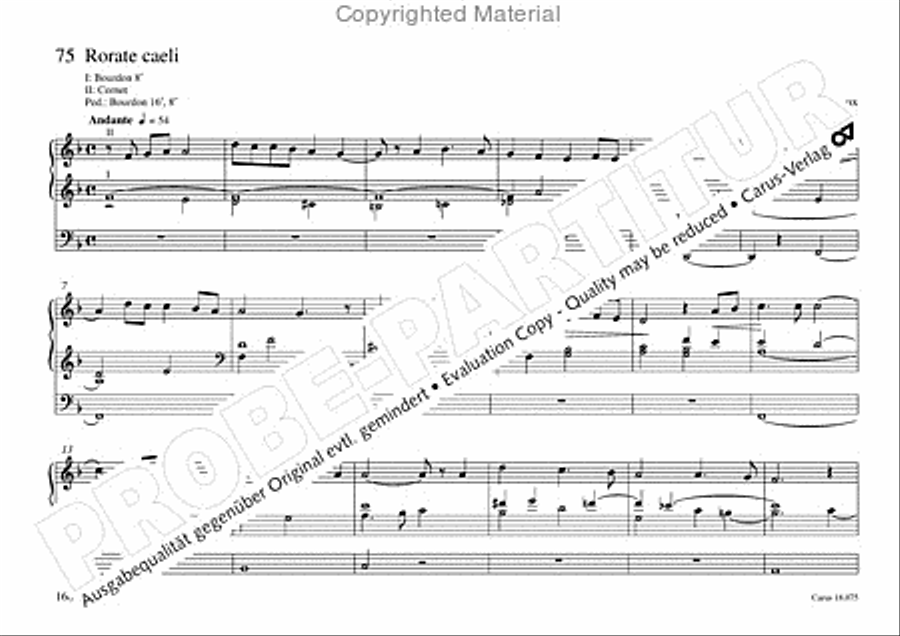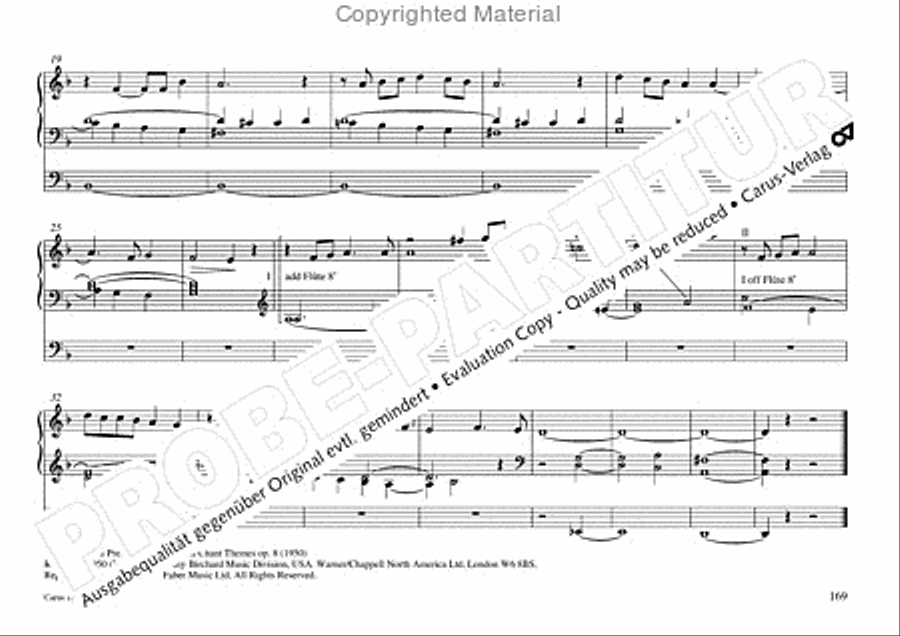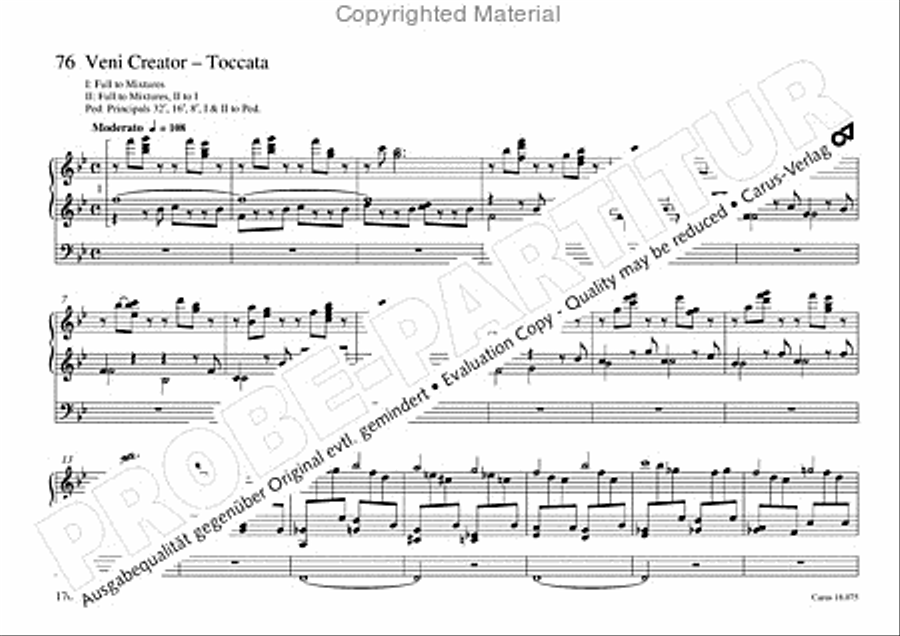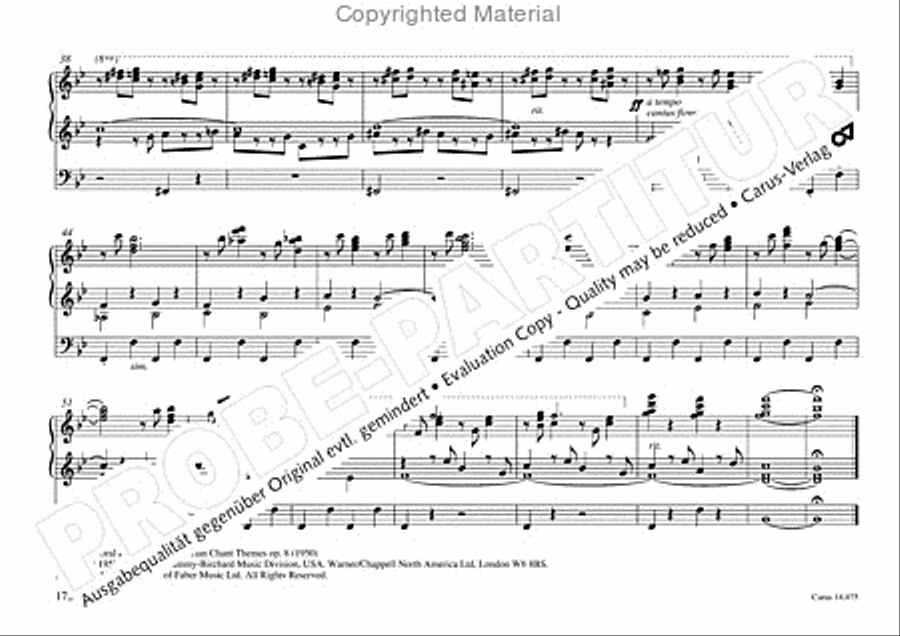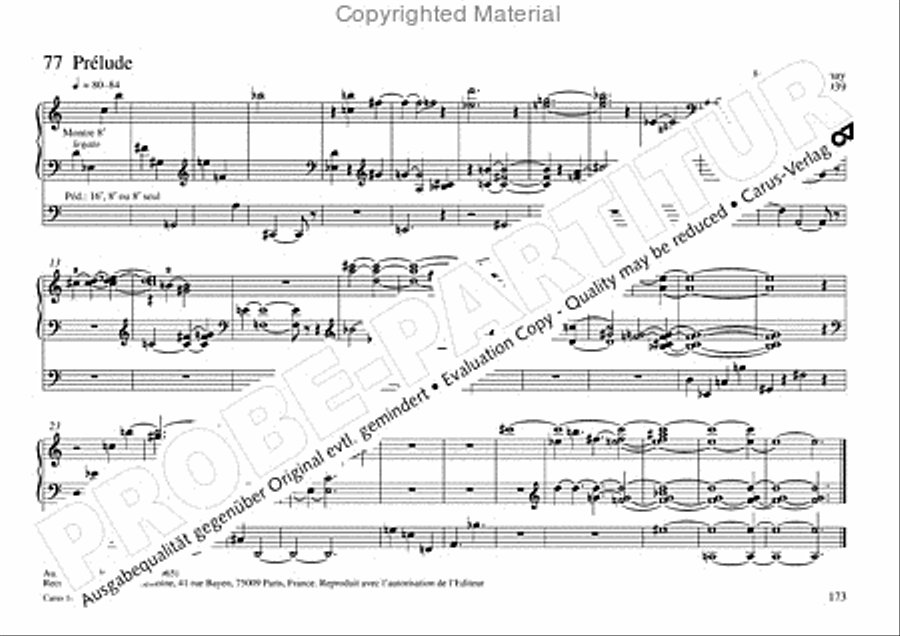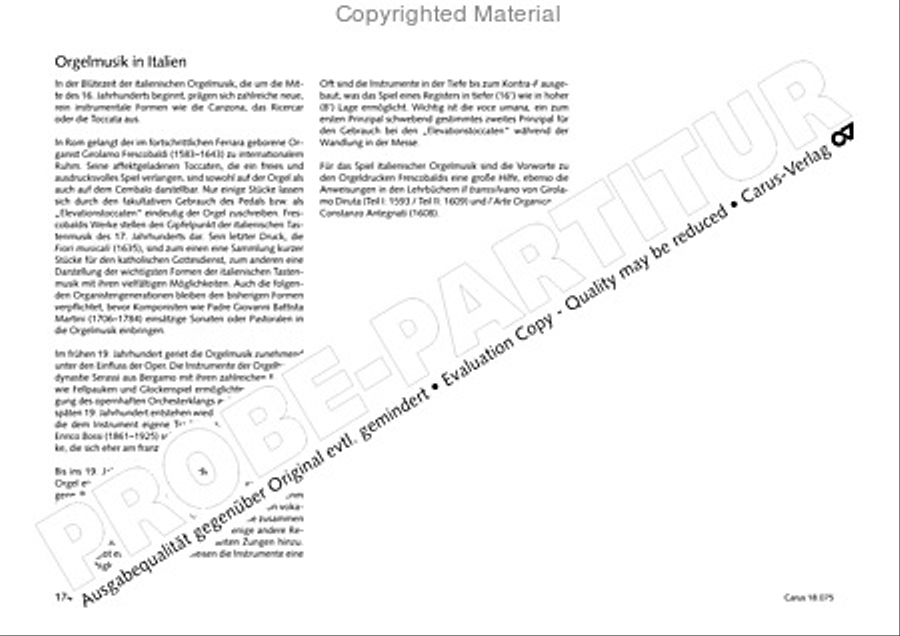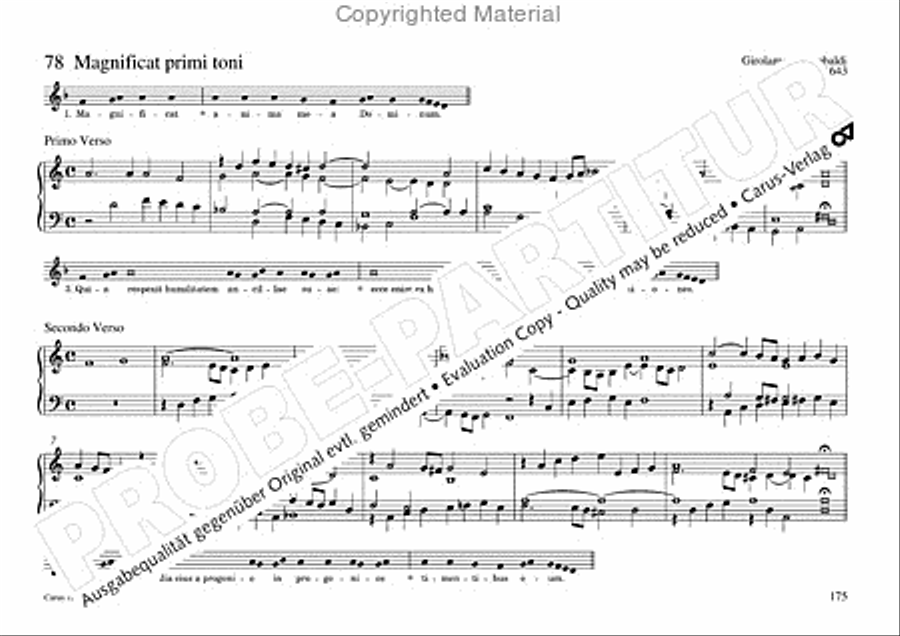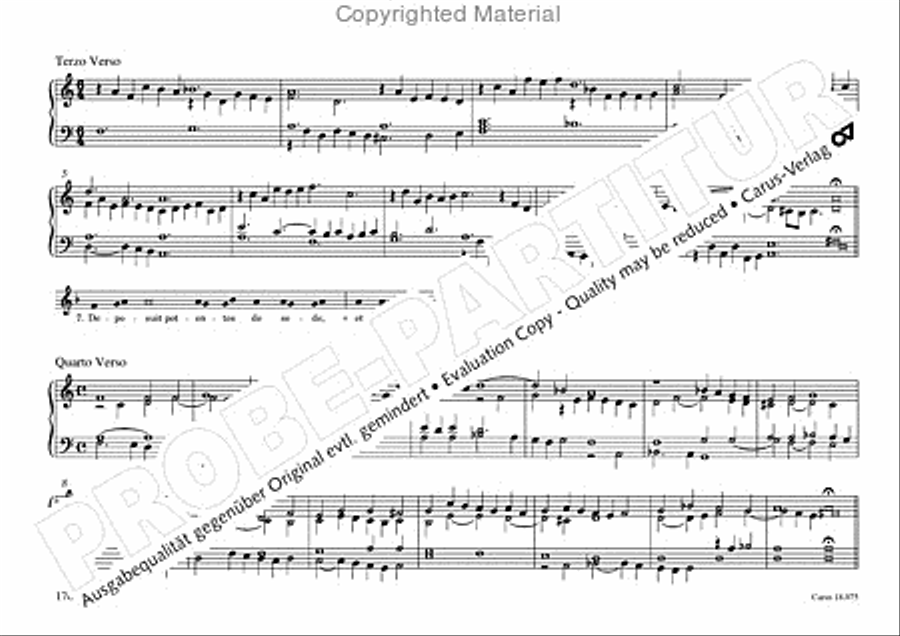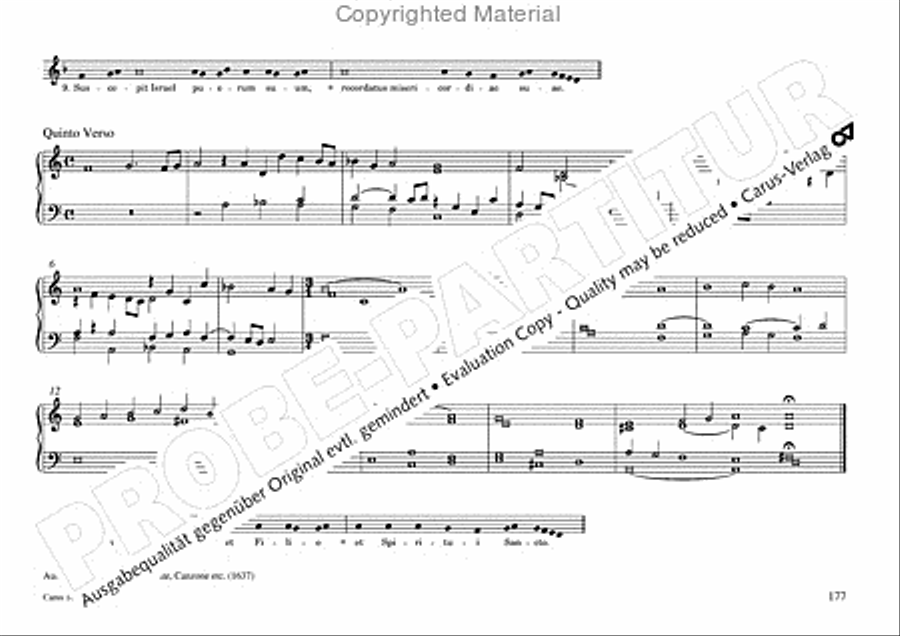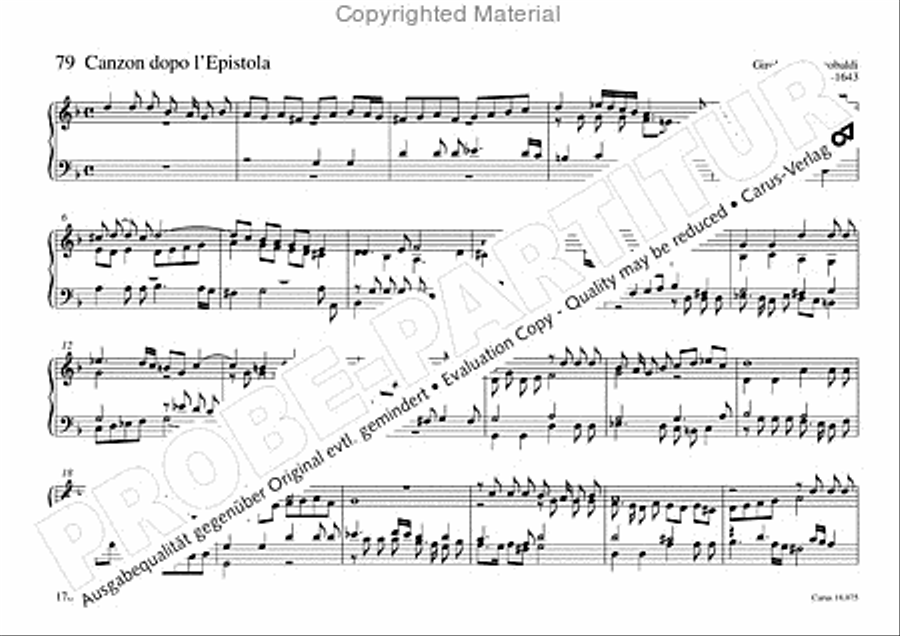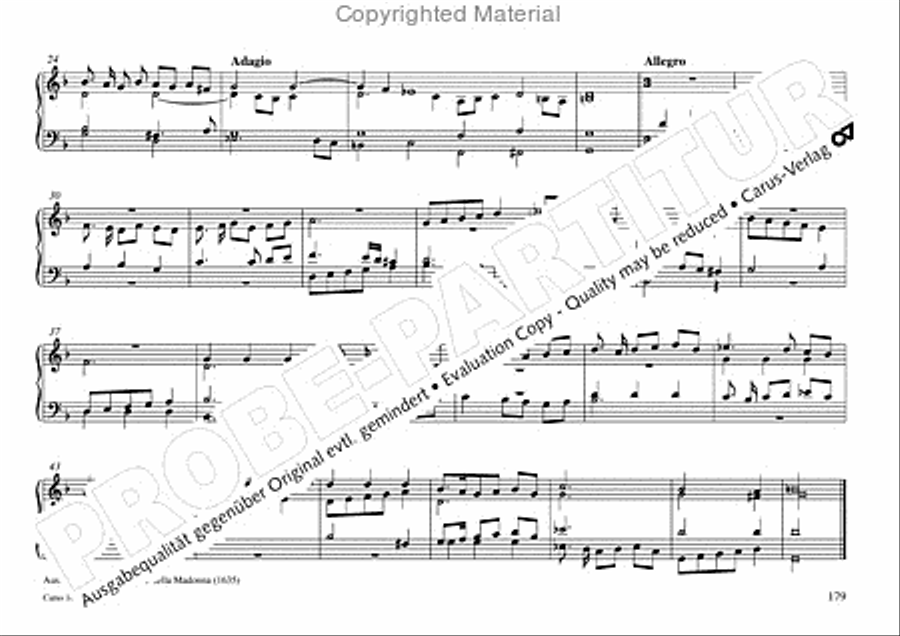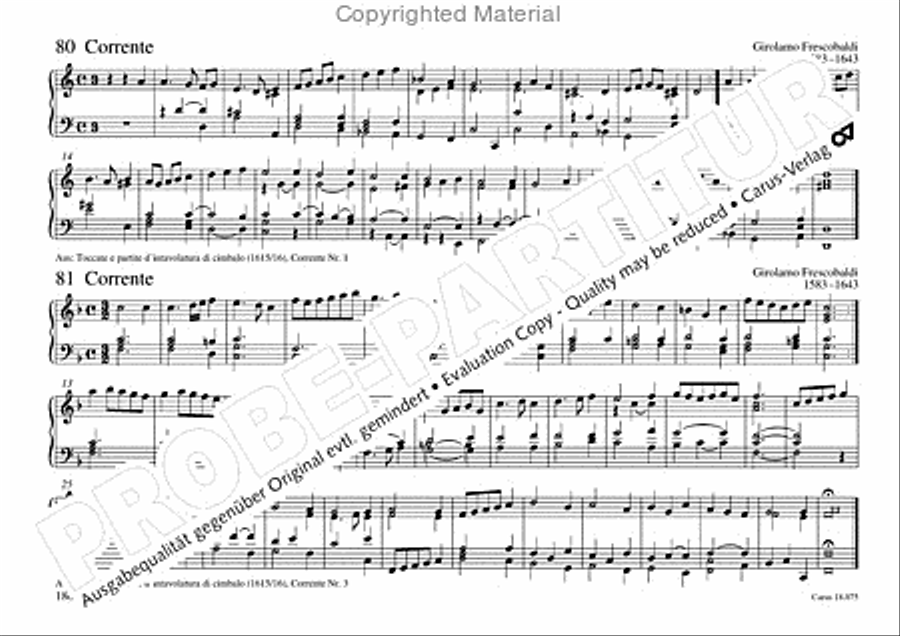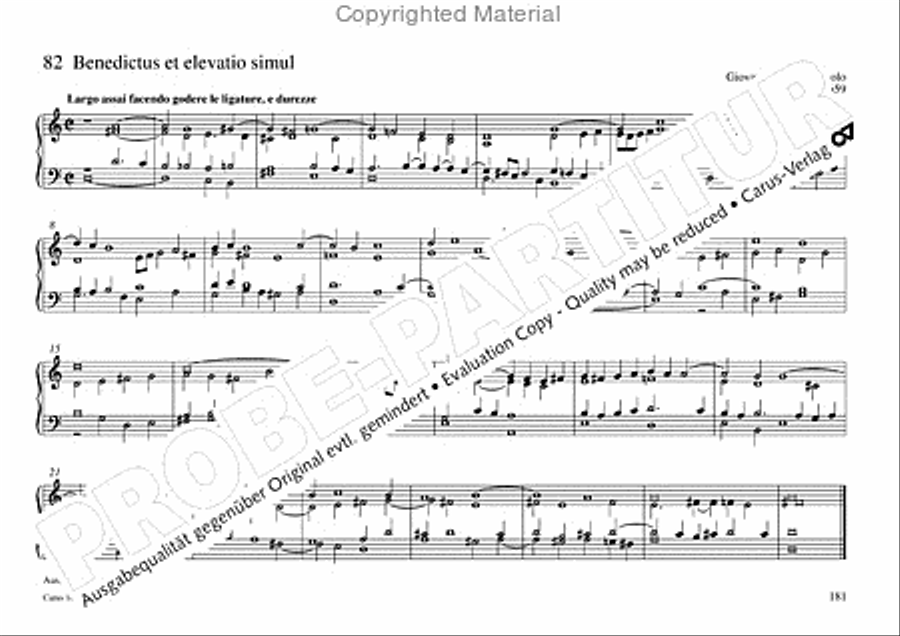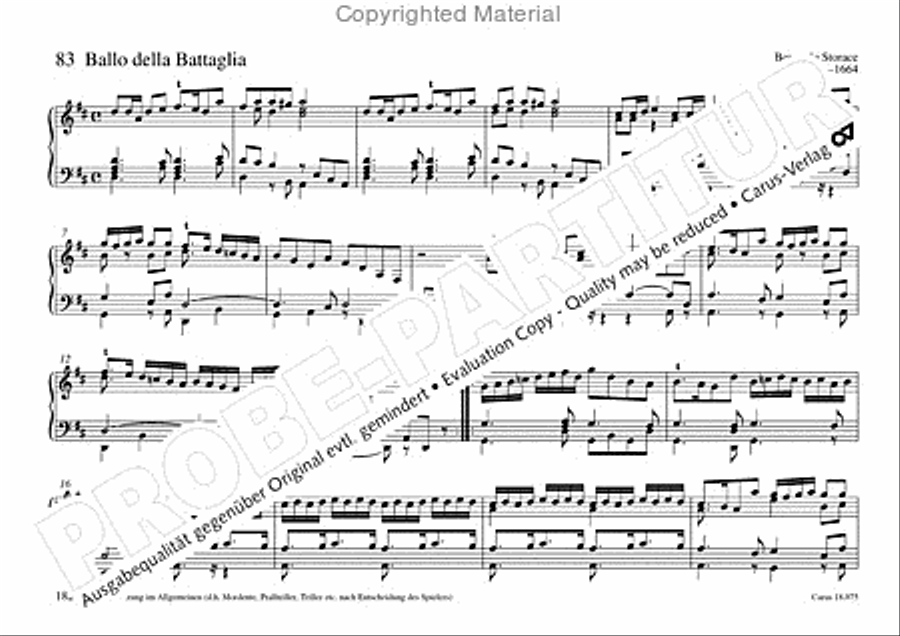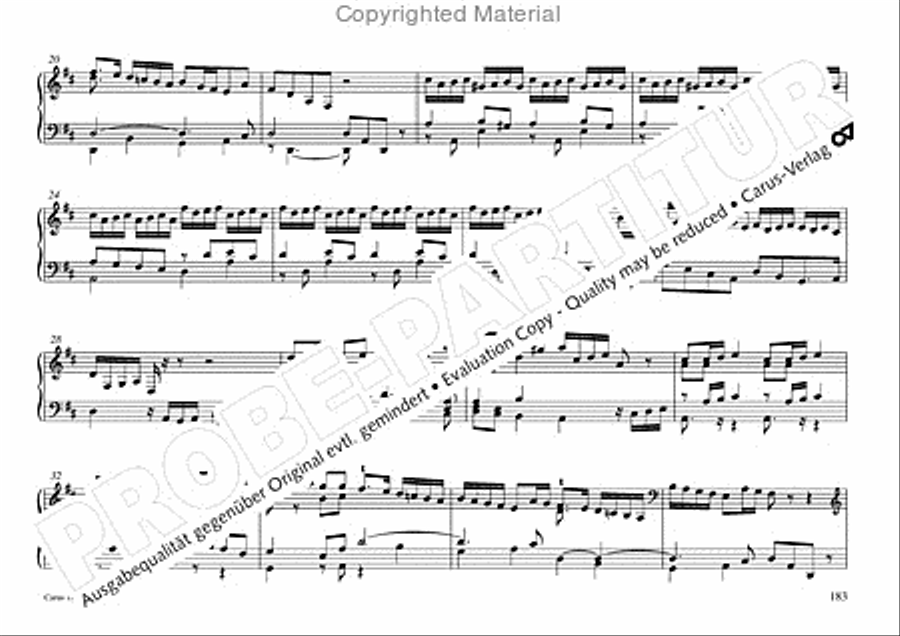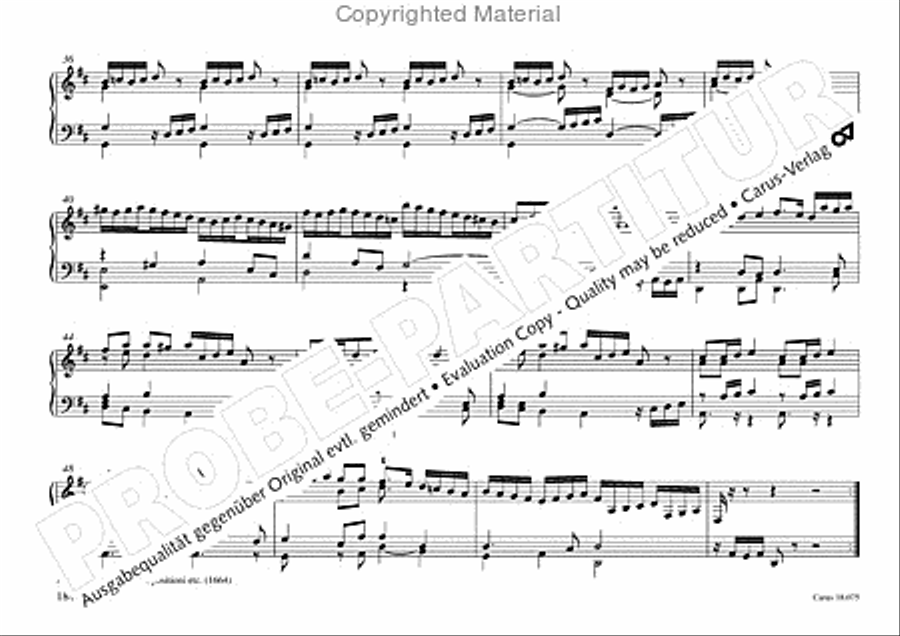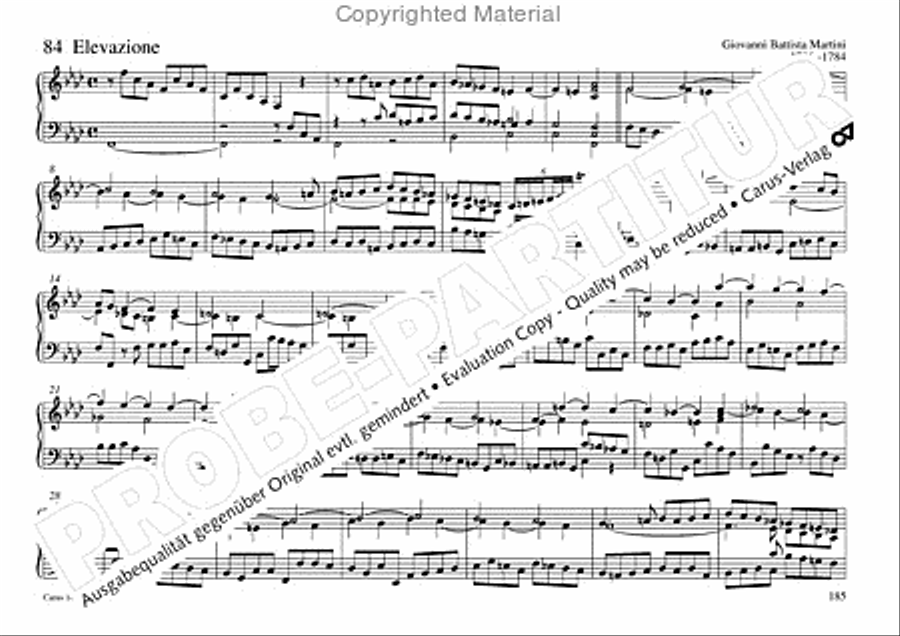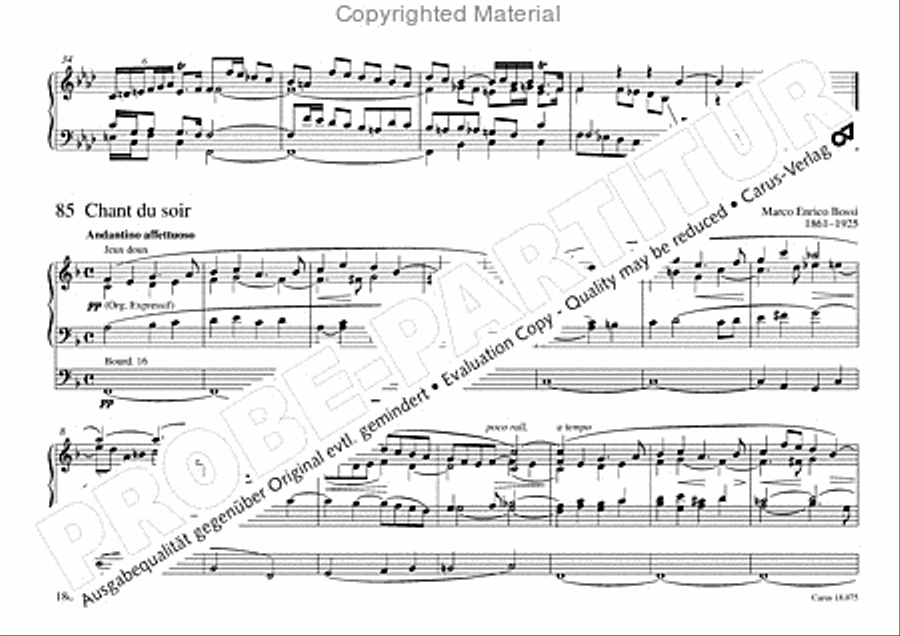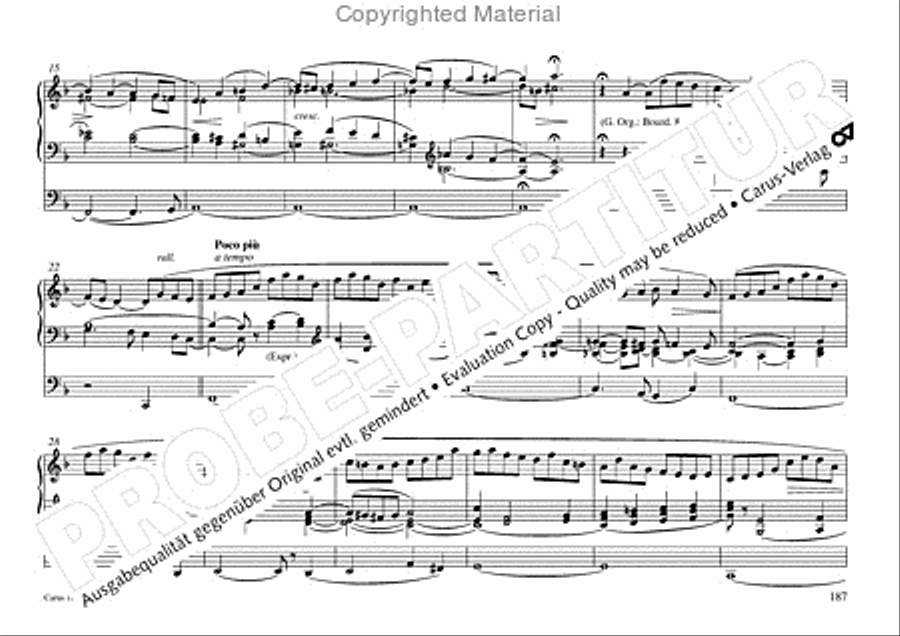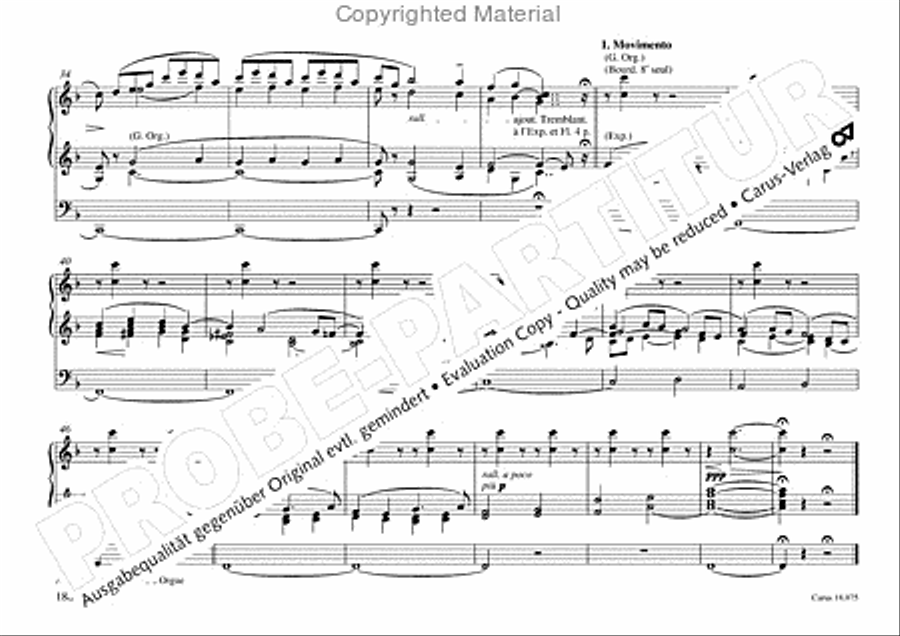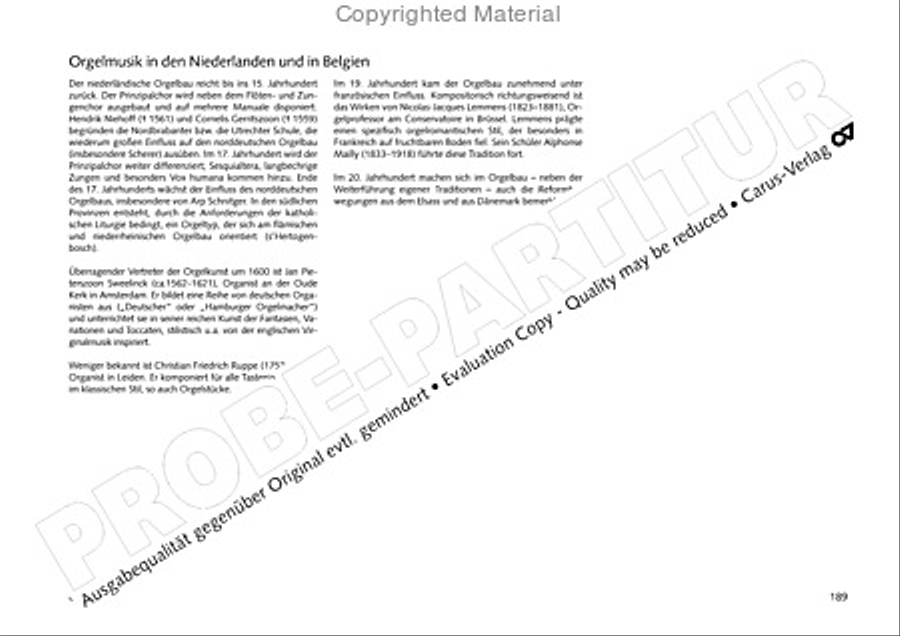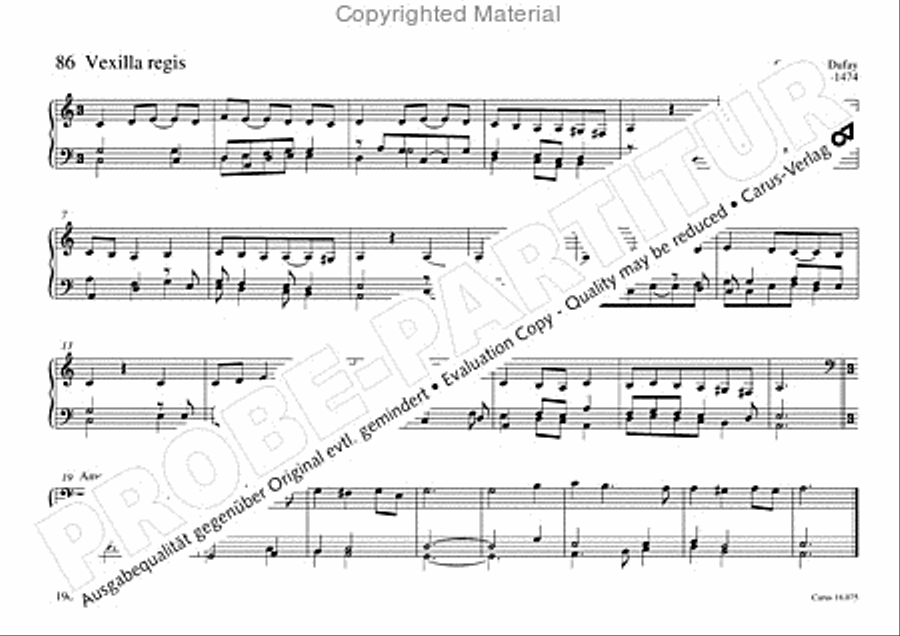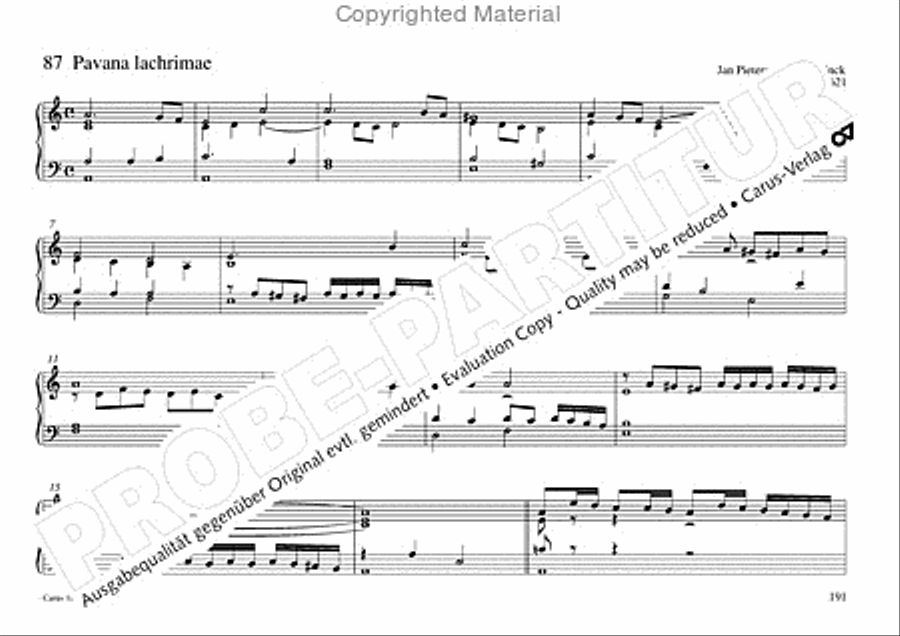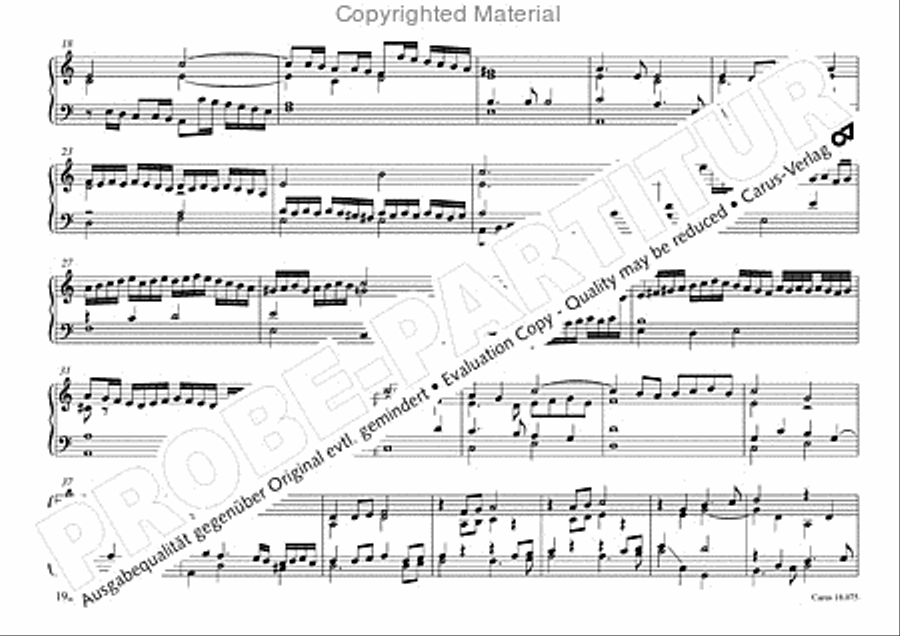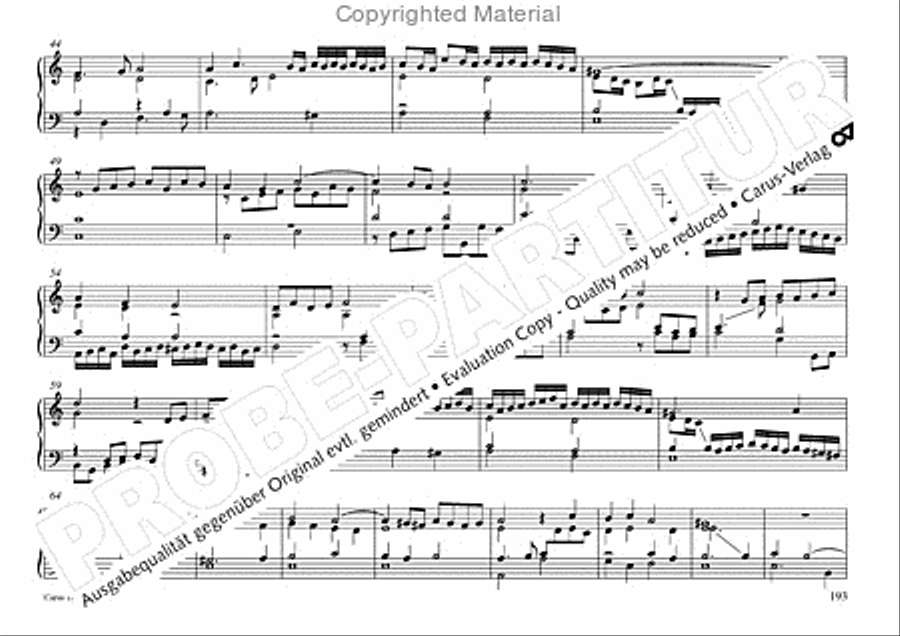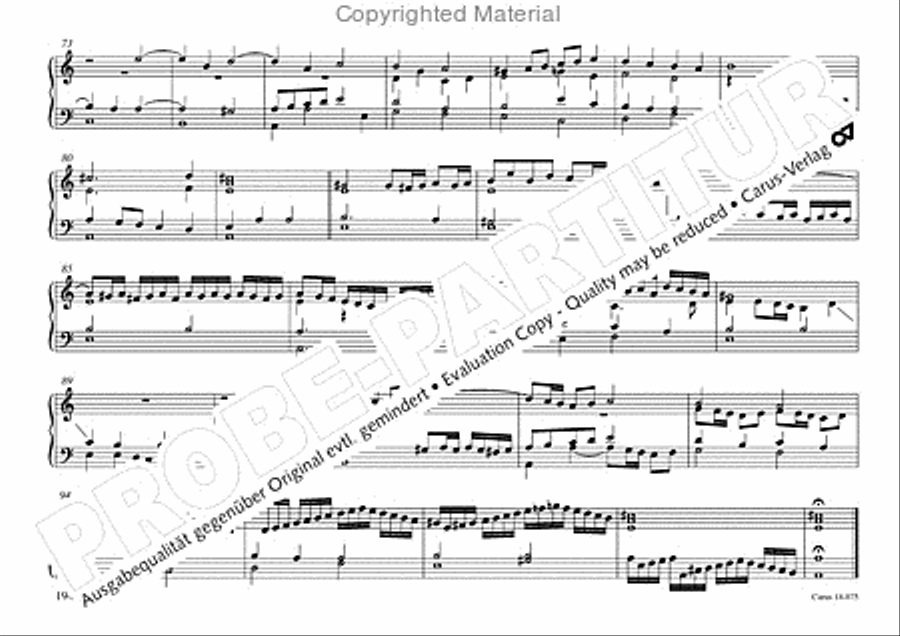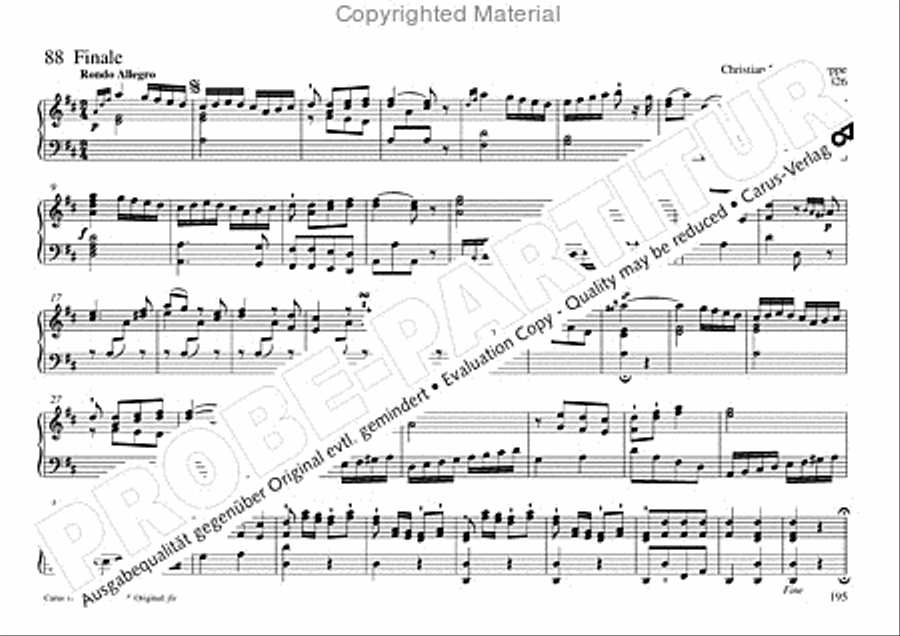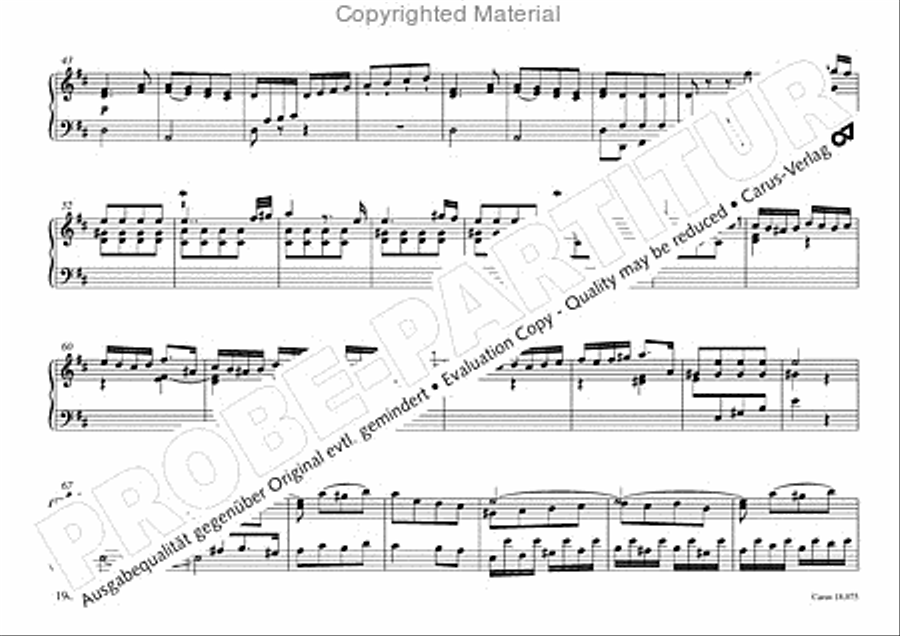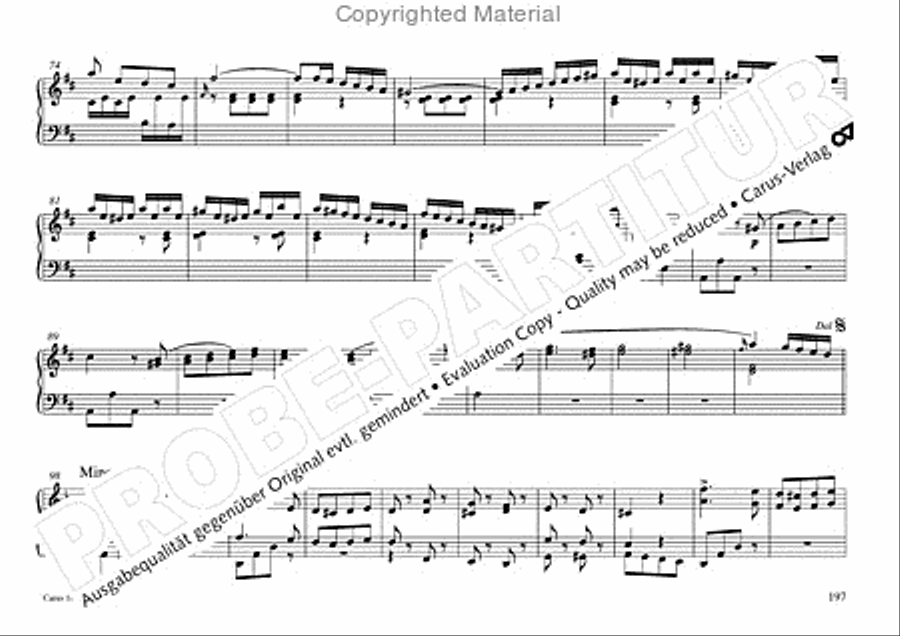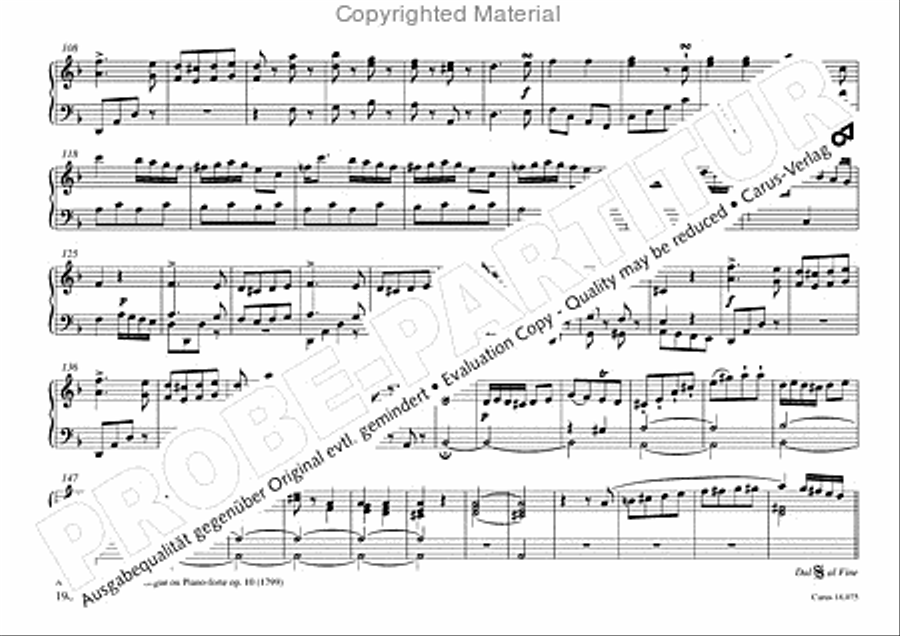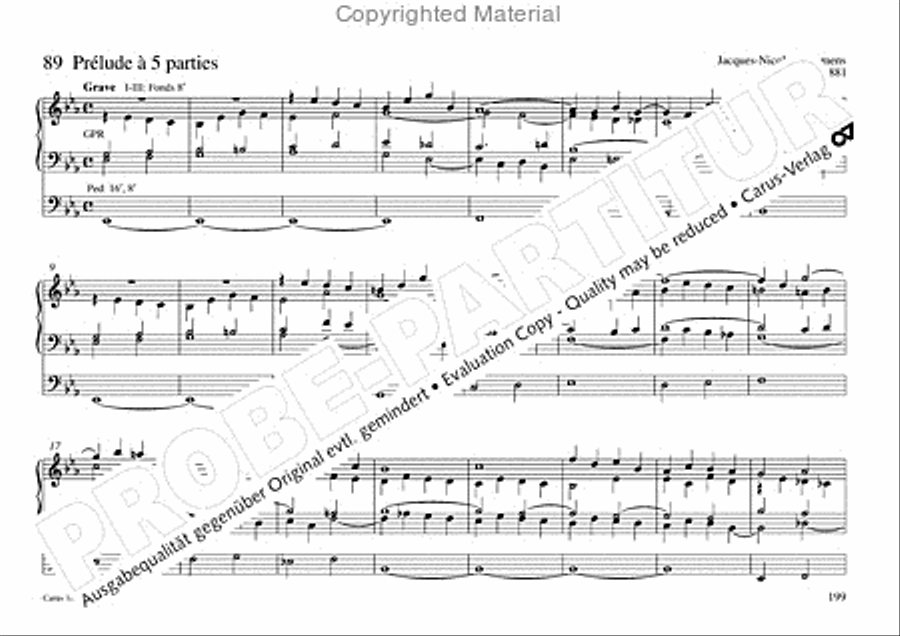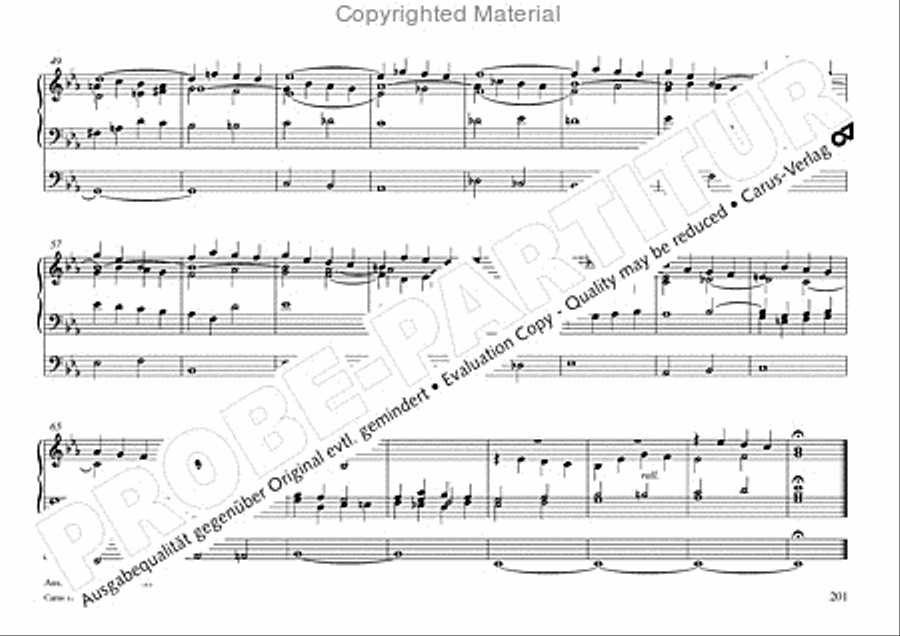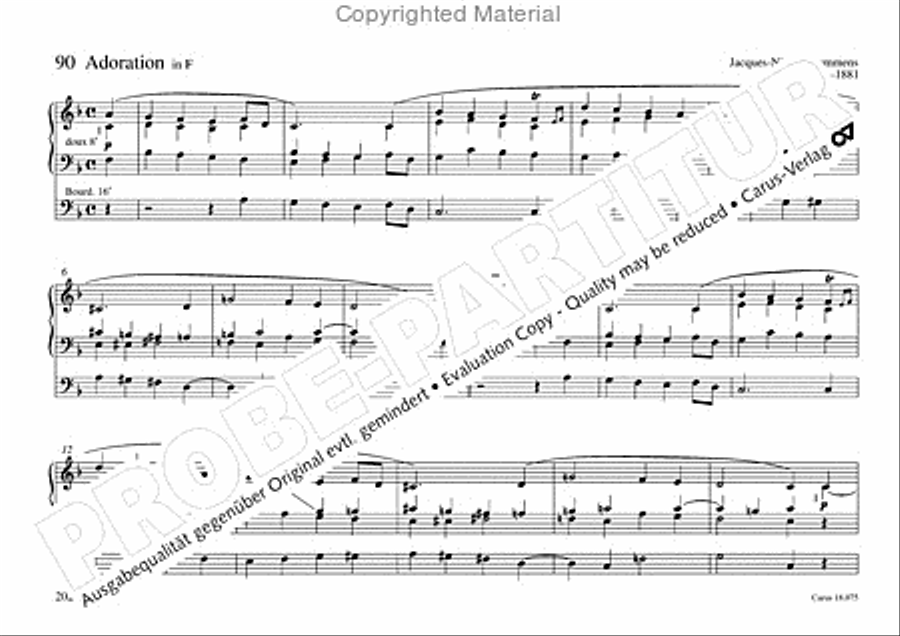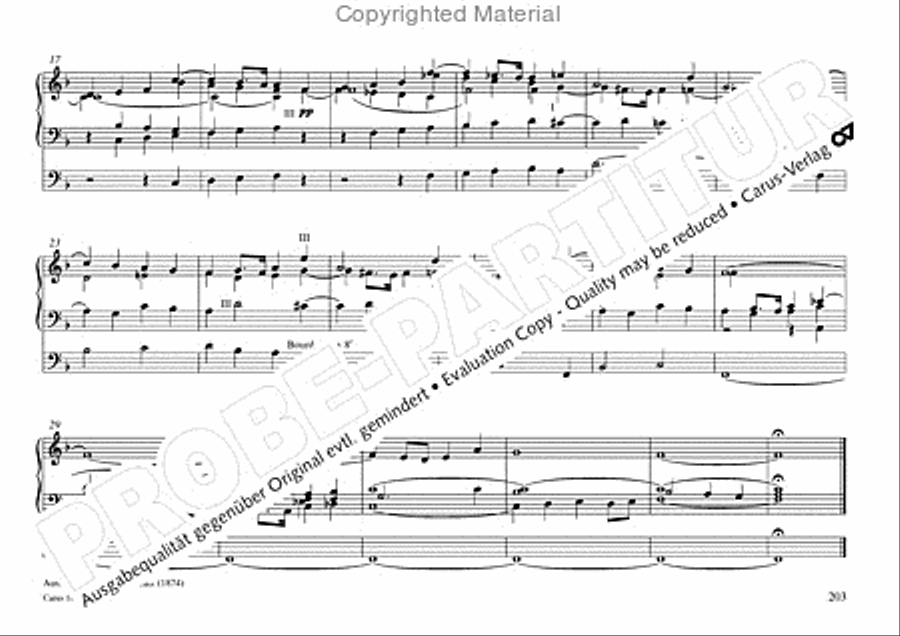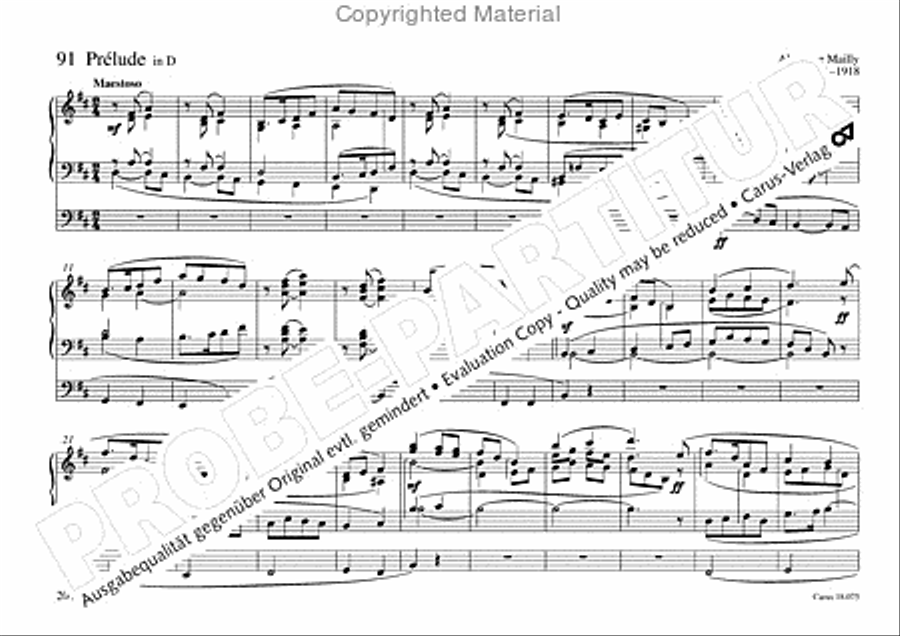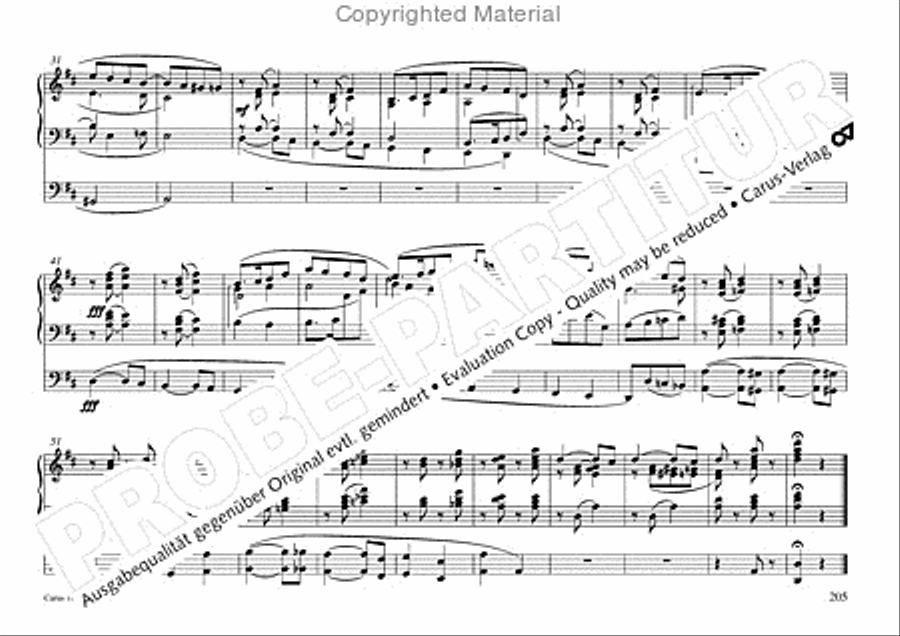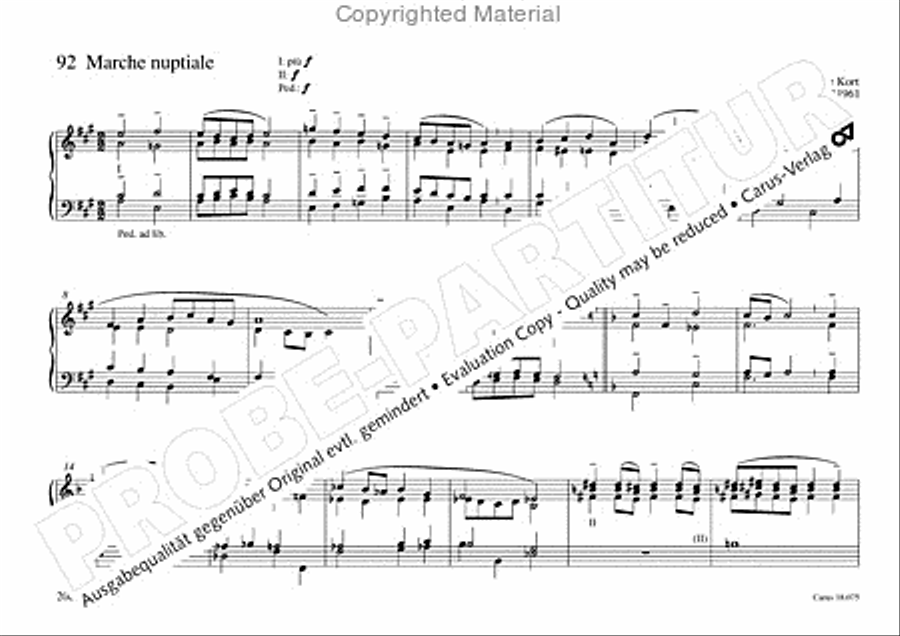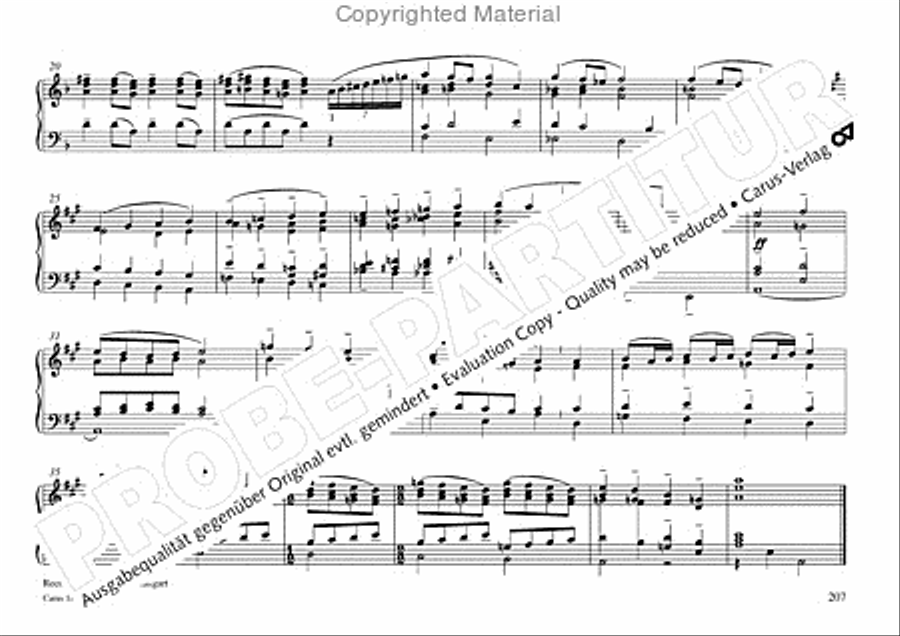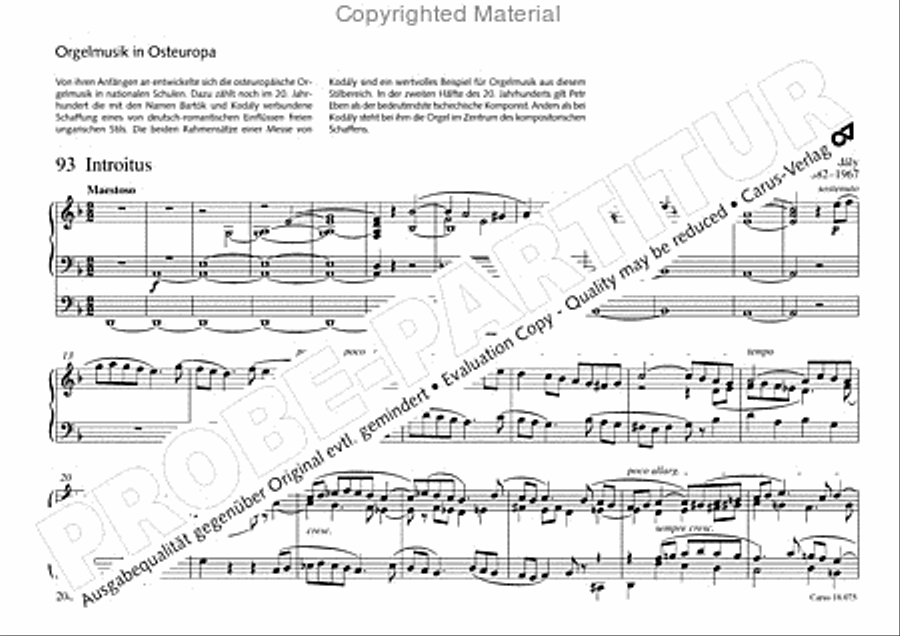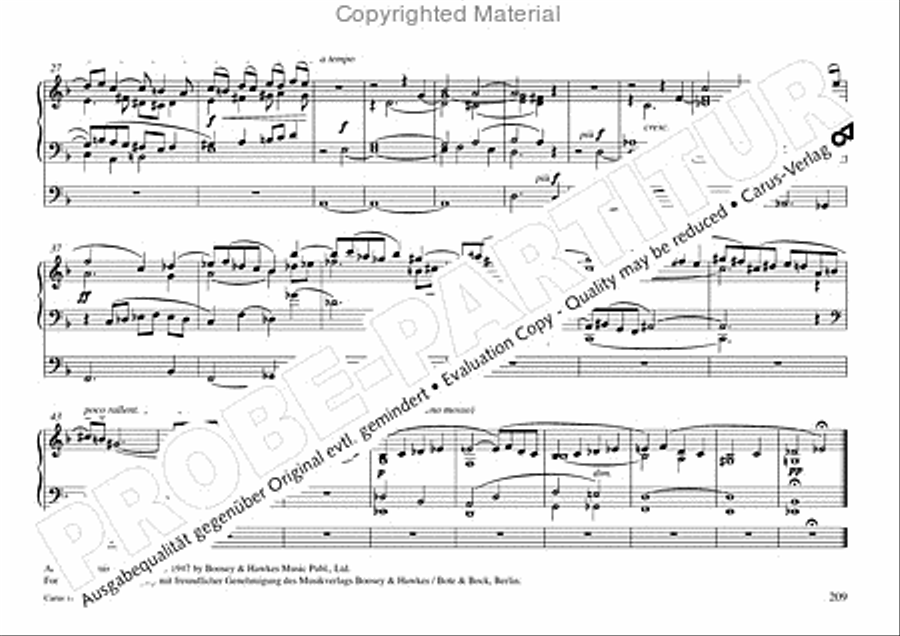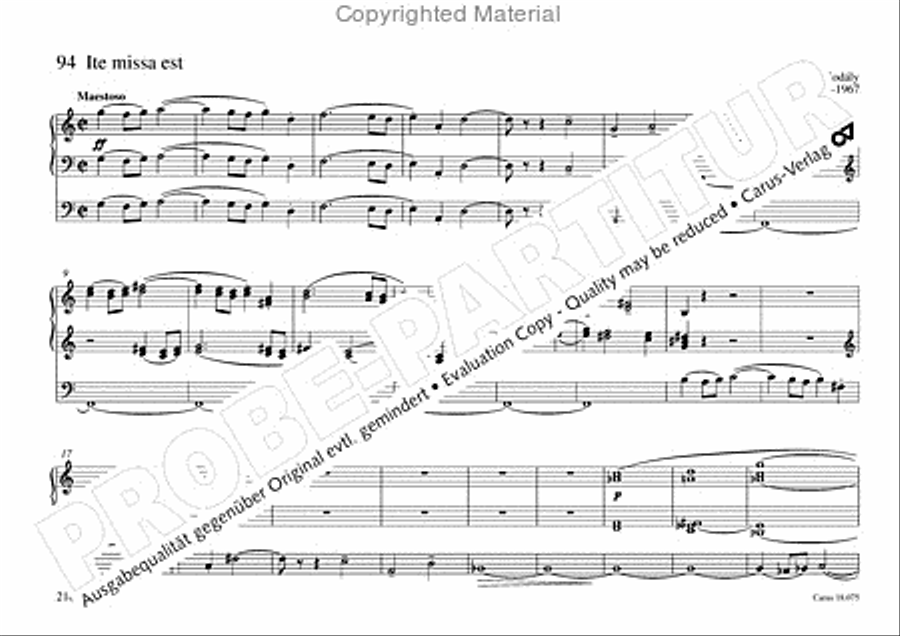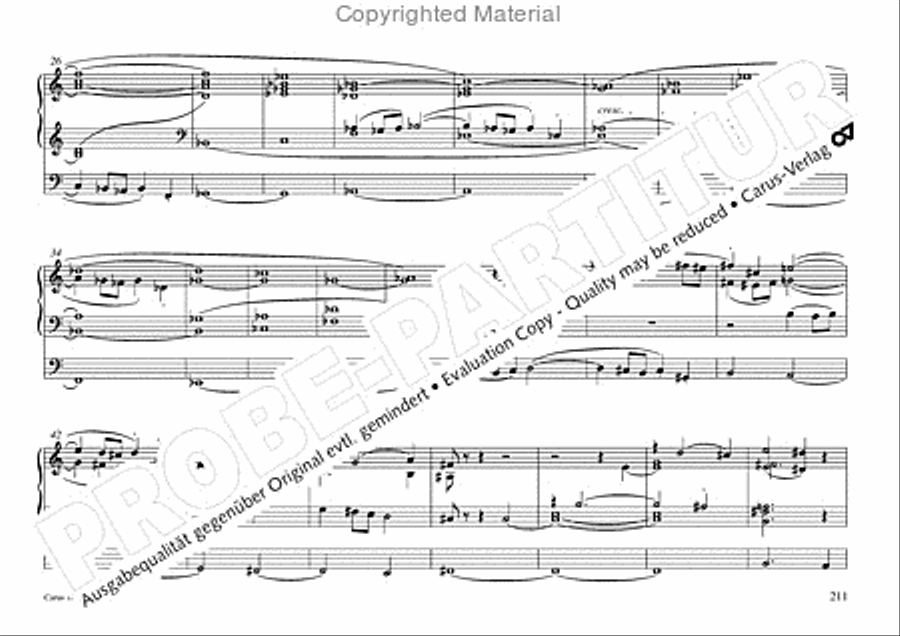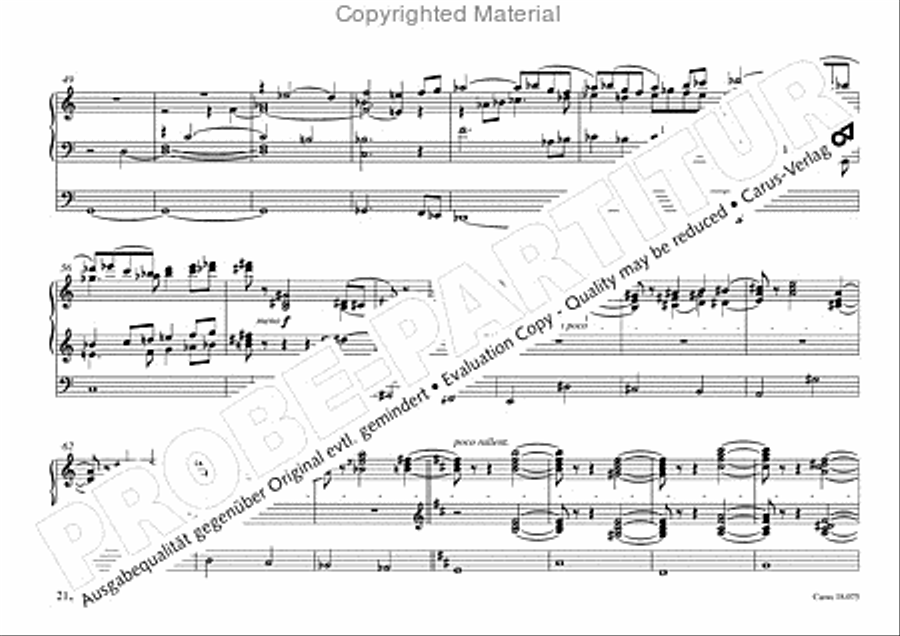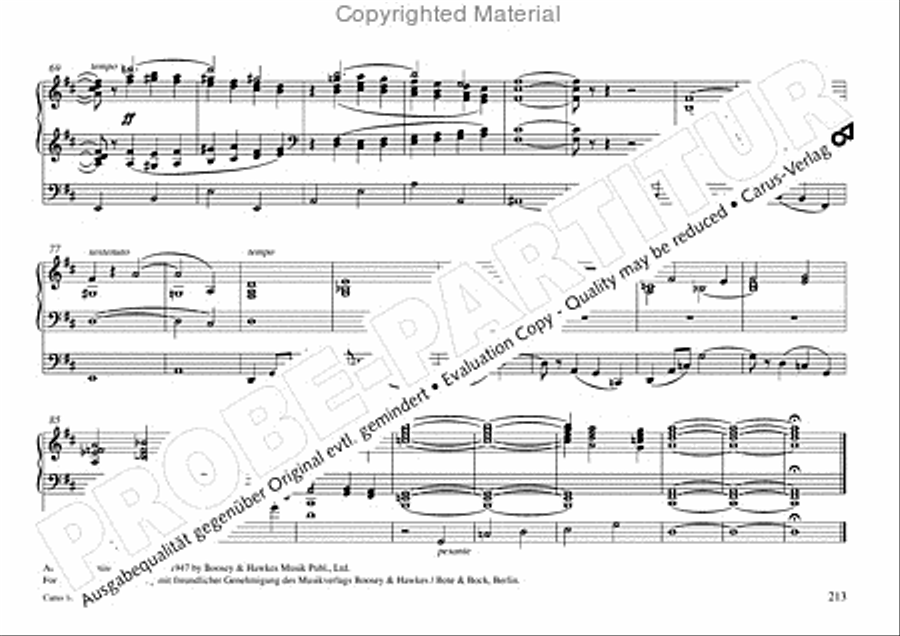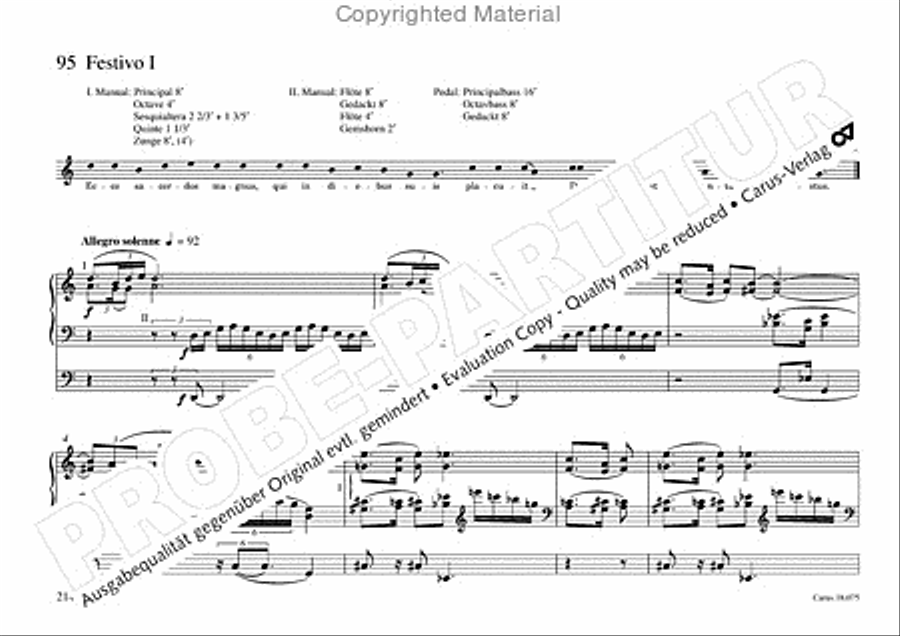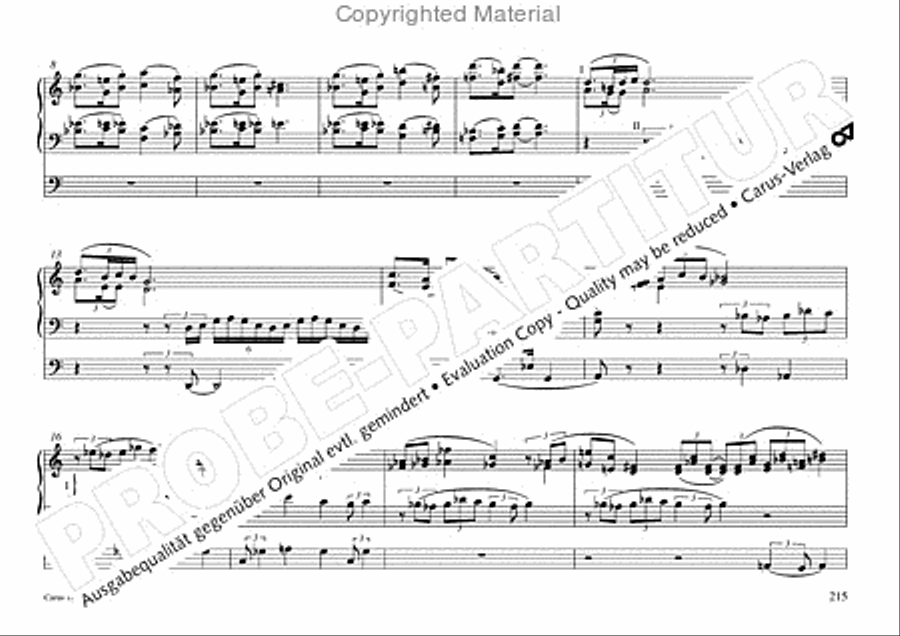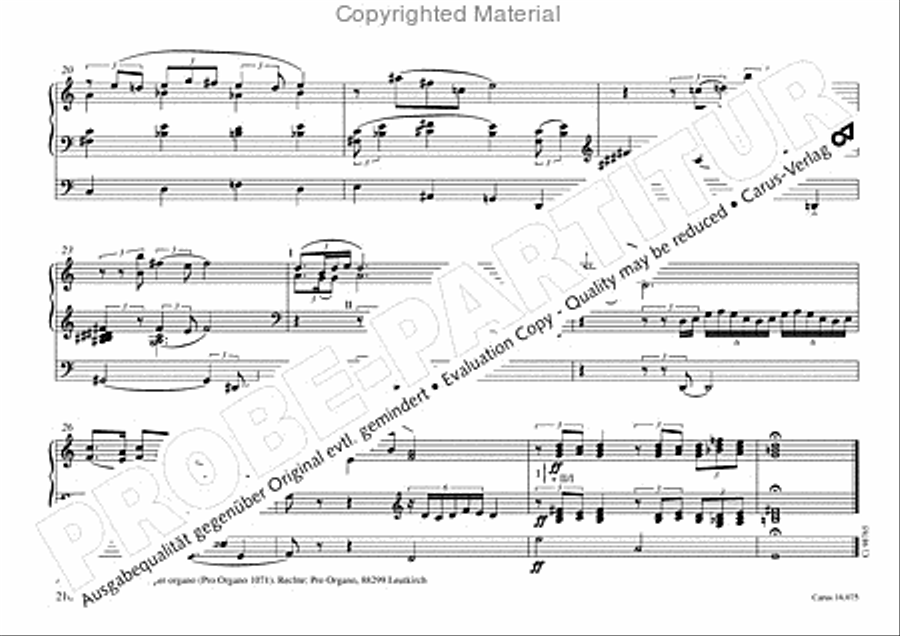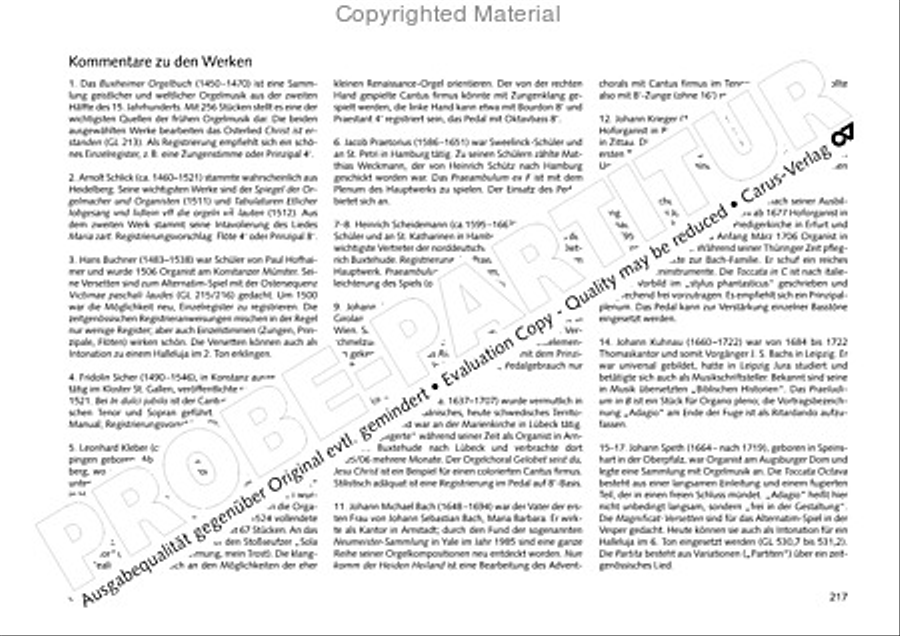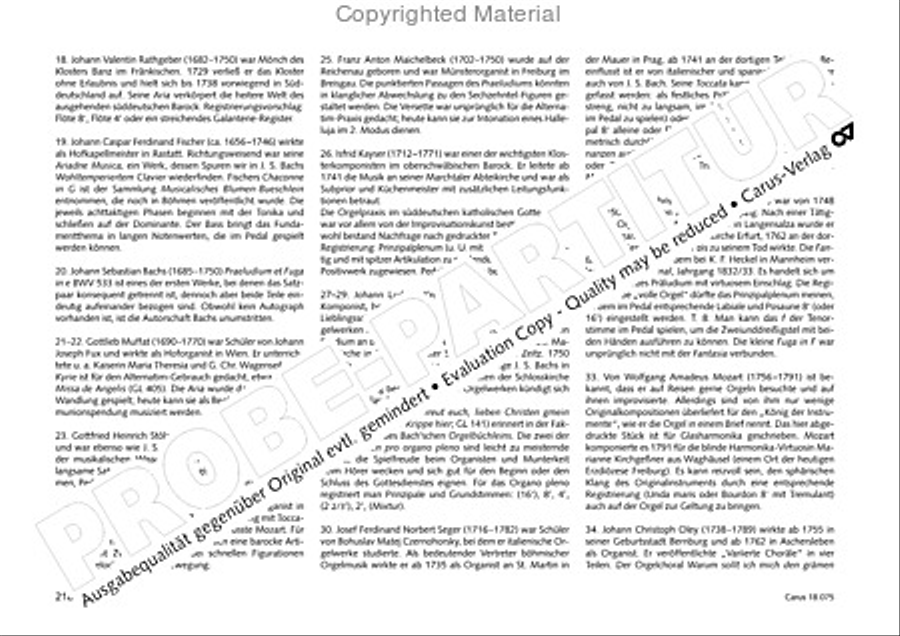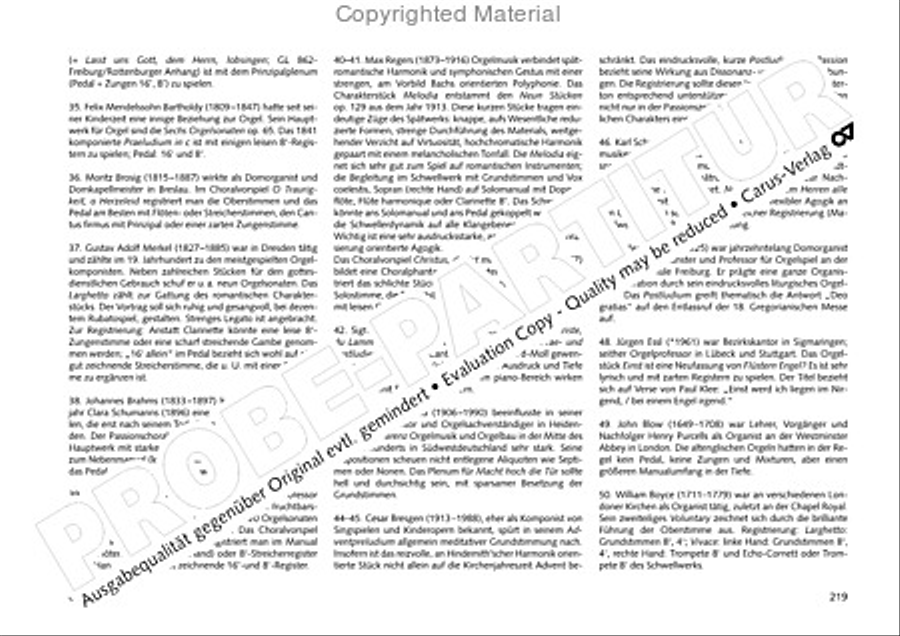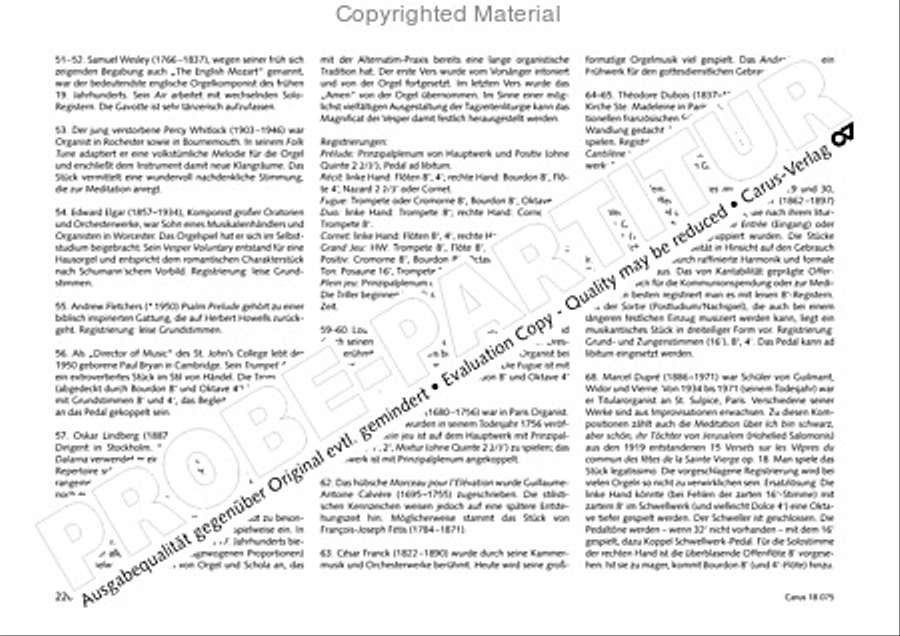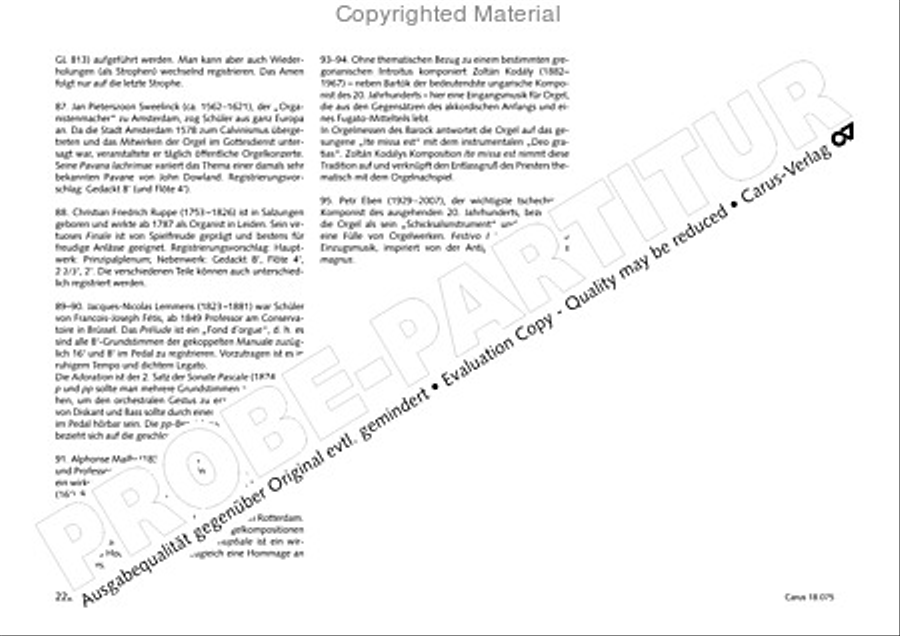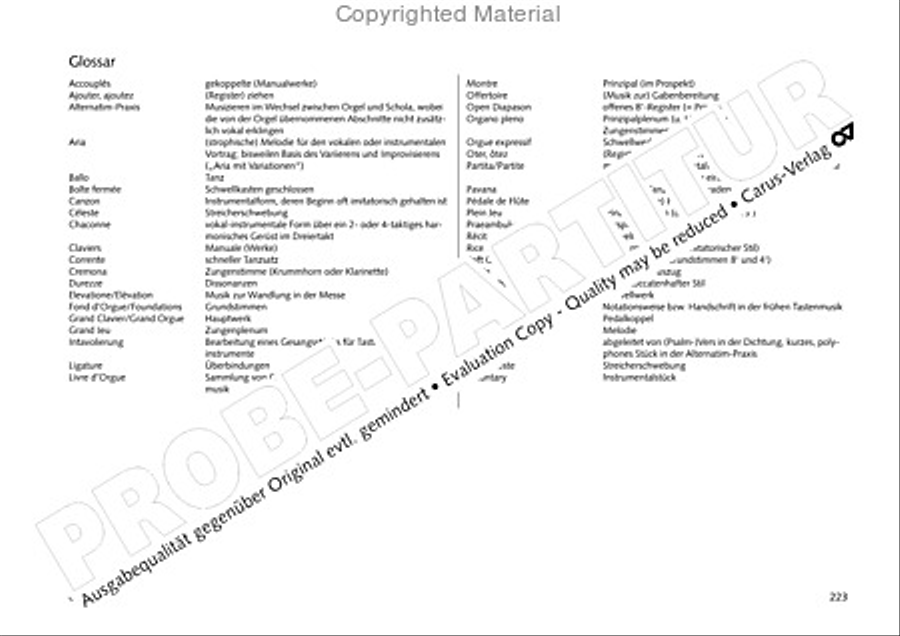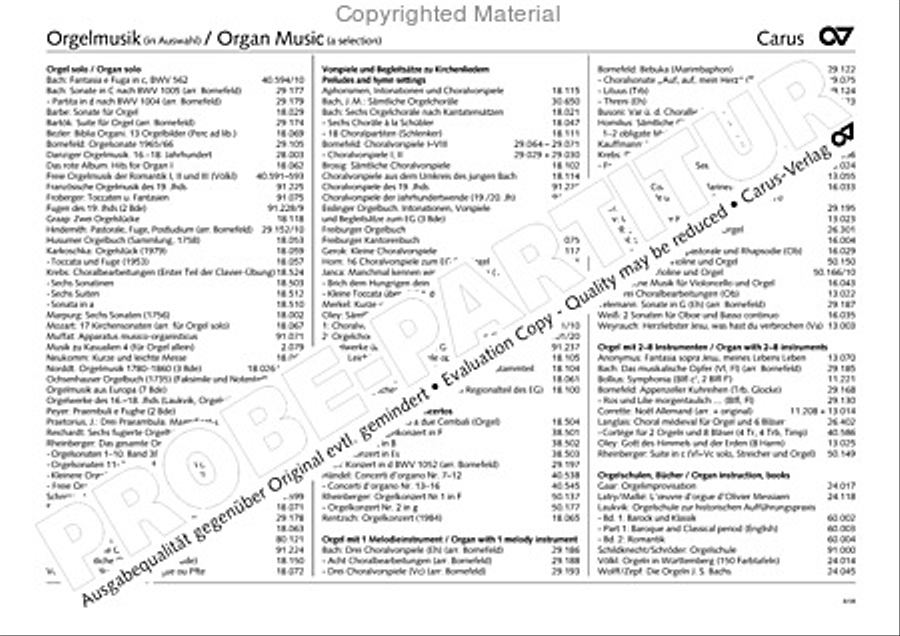 Freiburger Orgelbuch: Stammteil


Available
Ready to ship in 2 to 3 weeks
Taxes/VAT calculated at checkout.
Detailed Description
Organ solo
SKU: CA.1807500
Composed by Various. Edited by Martin Kolle, Mathias Kohlmann, Matthias Degott, Meinrad Walter, Michael Meuser, Thomas Berning, and Wilm Geismann. Hymns by Martin Luther: Gelobet seist du, Jesu Christ. German title: Stammteil. Free organ music, Advent, Lent and Passiontide, Easter and Eastertide, Christmas, Eucharist, Communion, Feasts of the Blessed Virgin Mary, Hymns in praise of the Virgin Mary, Mourning, death. Collection. Carus Verlag #CV 18.075/00. Published by Carus Verlag (CA.1807500).
ISBN 9790007071813.
The organ book contains a treasure of works from all eras, among them pieces which are little known and hard to find that will expand and enrich the repertoire of every organist. The works of easier and medium difficulty will be welcomed by beginning organ ists, but also more experienced players will discover little-known gems of organ music. In addition to the main volume, a second volume includes intonations for the acclamation before the Gospel and processional music; a CD is also available.
Song List (94)
Marche nuptiale - A-Dur/A major
Prelude - D-Dur/D major
Psalm Prelude - d-Moll/D minor
Zwei Stucke aus dem Buxheimer Orgelbuch - d-Moll/D minor
Magnificat du 5eme ton - C-Dur/C major
Maria zart, von edler Art - a-Moll/A minor
Ballo della Battaglia - D-Dur/D major
Adventpreludium - g-Moll/G minor
Postludium zur Passion - c-Moll/C minor
Andantino - As-Dur/Ab major
Finale - D-Dur/D major
Gelobet seist Du, Jesu Christ, BuxWV 189 - G-Dur/G major
Vesper Voluntary - F-Dur/F major
Praeludium in c - c-Moll/C minor
Praeludium et Versus Secundi Toni - g-Moll/G minor
In dulci jubilo - F-Dur/F major
Benedictus et elevatio simul - d-Moll/D minor
Elevazione - f-Moll/F minor
Magnificat primi toni - d-Moll/D minor
Canzon dopo l'Epistola - g-Moll/G minor
Corrente - d-Moll/D minor
Corrente - F-Dur/F major
Trio in a - a-Moll/A minor
Kyrie - C-Dur/C major
Aria sub Elevatione - f-Moll/F minor
Vexilla regis - a-Moll/A minor
Morceau pour l' Elevation - e-Moll/E minor
Larghetto - B-Dur/B-flat major
Sequentia in Resurrectione Domini - g-Moll/G minor
Praeambulum in d
Praeambulum in F - F-Dur/F major
Macht hoch die Tur, BoWV 29.5
Ouverture - B-Dur/B-flat major
Praeambulum ex F - F-Dur/F major
Prelude a 5 parties - Es-Dur/Eb major
Adoration - F-Dur/F major
Pavana lachrimae - a-Moll/A minor
Adoration - G-Dur/G major
Pasticcio - a-Moll/A minor
Rorate caeli - d-Moll/D minor
Veni Creator - Toccata - B-Dur/B-flat major
Prelude
Choral dorien - e-Moll/E minor
Fantasia in F - F-Dur/F major
Fuga in F - F-Dur/F major
Chaconne in G - G-Dur/G major
Warum sollt ich mich denn gramen - G-Dur/G major
Ricercare in C, # 404 - C-Dur/C major
Praeludium in B - B-Dur/B-flat major
Nun freut auch, lieben Christen gmein - G-Dur/G major
Praludium pro Organo pleno - F-Dur/F major
Praludium pro Organo pleno - C-Dur/C major
Nun komm der Heiden Heiland - g-Moll/G minor
Toccata in C - C-Dur/C major
Fuga in d - d-Moll/D minor
Praeludium et Fuga in e, BWV 533 - e-Moll/E minor
Toccata Octava - G-Dur/G major
Magnificat sexti toni - F-Dur/F major
Partite diverse sopra l'aria detta la Todesca - F-Dur/F major
Aria - F-Dur/F major
Herzliebster Jesu - g-Moll/G minor
Verse - g-Moll/G minor
Toccata e Fuga - F-Dur/F major
O Haupt voll Blut und Wunden - fis-Moll/F# minor
Einst
Nun jauchzt dem Herren alle Welt - D-Dur/D major
Offertoire - G-Dur/G major
Sortie - B-Dur/B-flat major
Sancta Maria - F-Dur/F major
Pleine jeu - F-Dur/F major
Pleine jeu ou Fond d'Orgue - e-Moll/E minor
Fugue - g-Moll/G minor
Preambule - C-Dur/C major
Berceuse - A-Dur/A major
Elevation - G-Dur/G major
Postludium super "Deo gratis XVIII" - e-Moll/E minor
I am black but comely, O ye Daughters of Jerusalem - G-Dur/G major
Chant du soir - F-Dur/F major
Melodia - B-Dur/B-flat major
Christus, der ist mein Leben - Es-Dur/Eb major
O Traurigkeit, o Herzeleid - f-Moll/F minor
Gammal fabodpsalm fran Dalarna - fis-Moll/F# minor
Trumpet Air - D-Dur/D major
Folk Tune - fis-Moll/F# minor
Festivo I - G-Dur/G major
Air - F-Dur/F major
Gavotte - F-Dur/F major
Christe, du Lamm Gottes - d-Moll/D minor
Elevation - D-Dur/D major
Cantilene religieuse - C-Dur/C major
Voluntary - D-Dur/D major
Adagio in C, KV 356 - C-Dur/C major
Introitus
Ite missa est - D-Dur/D major