Favorite Old-Time American Songs for Dulcimer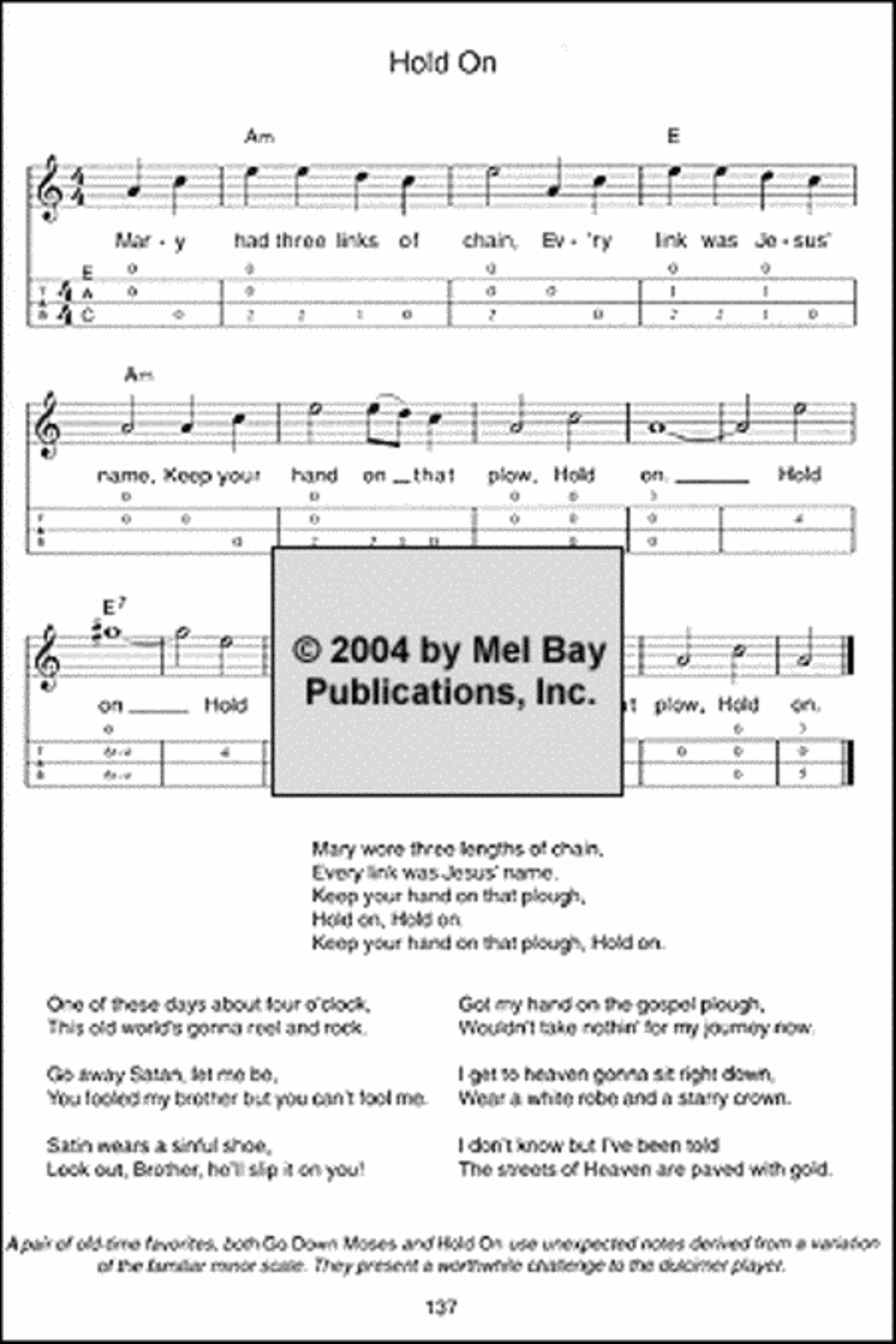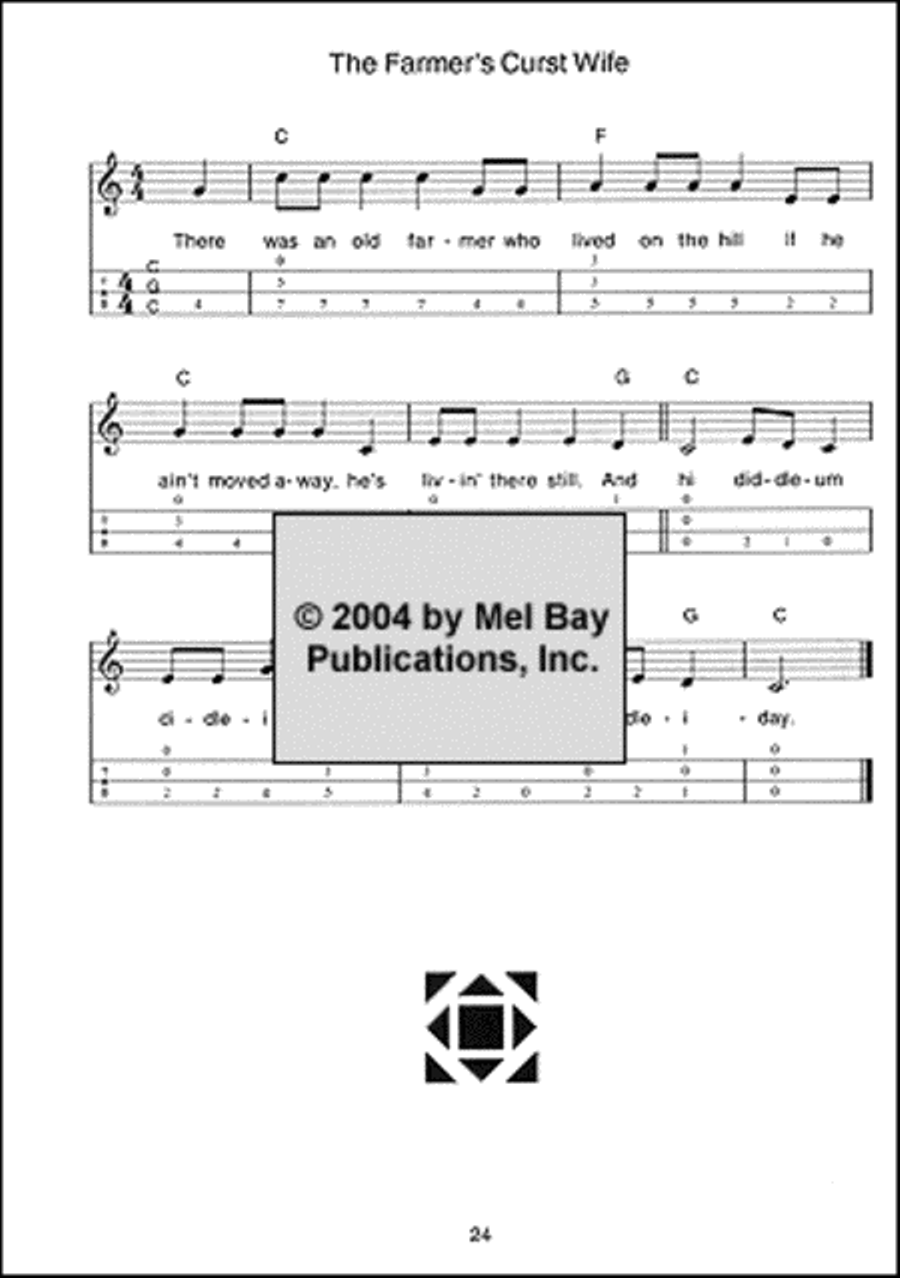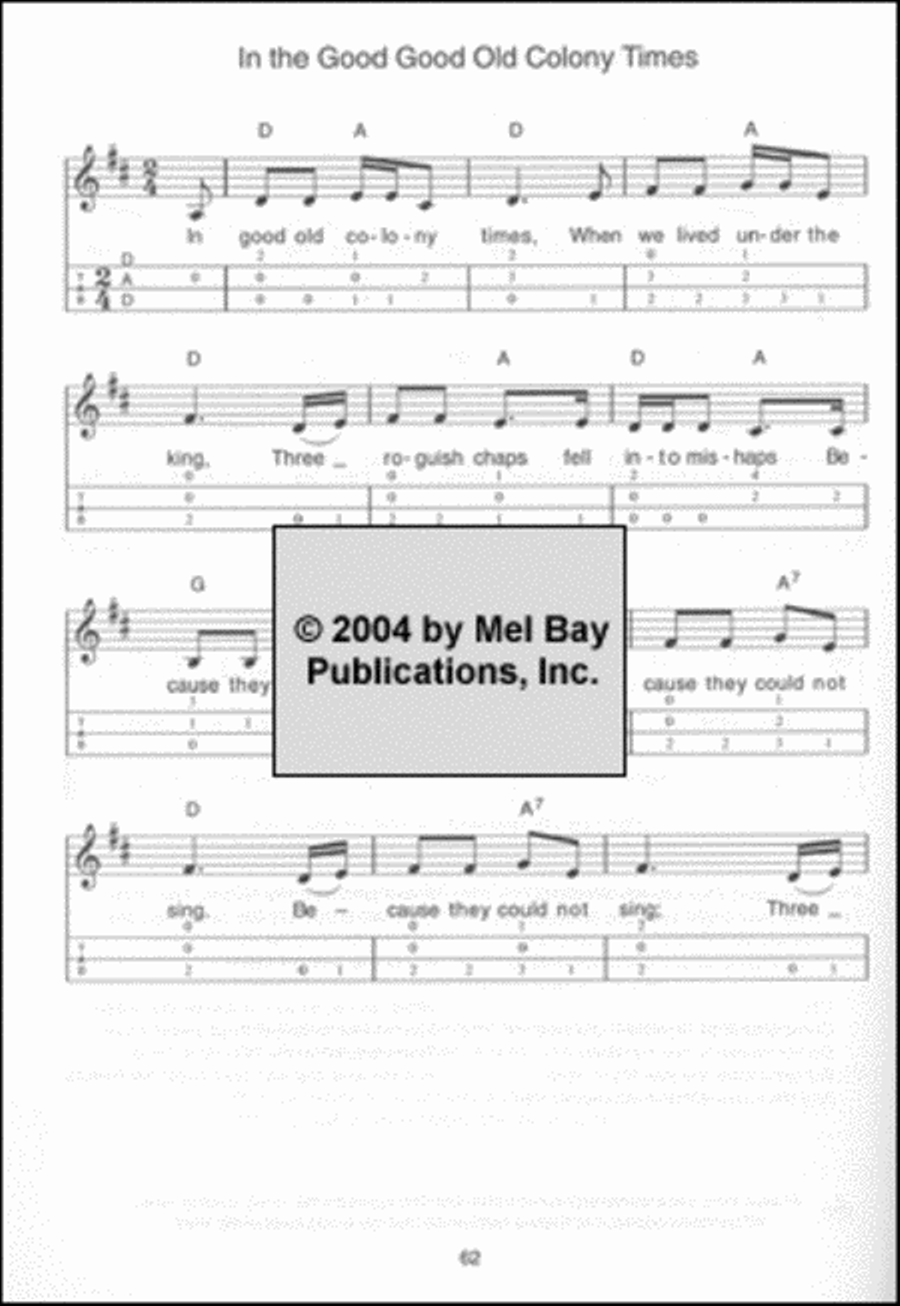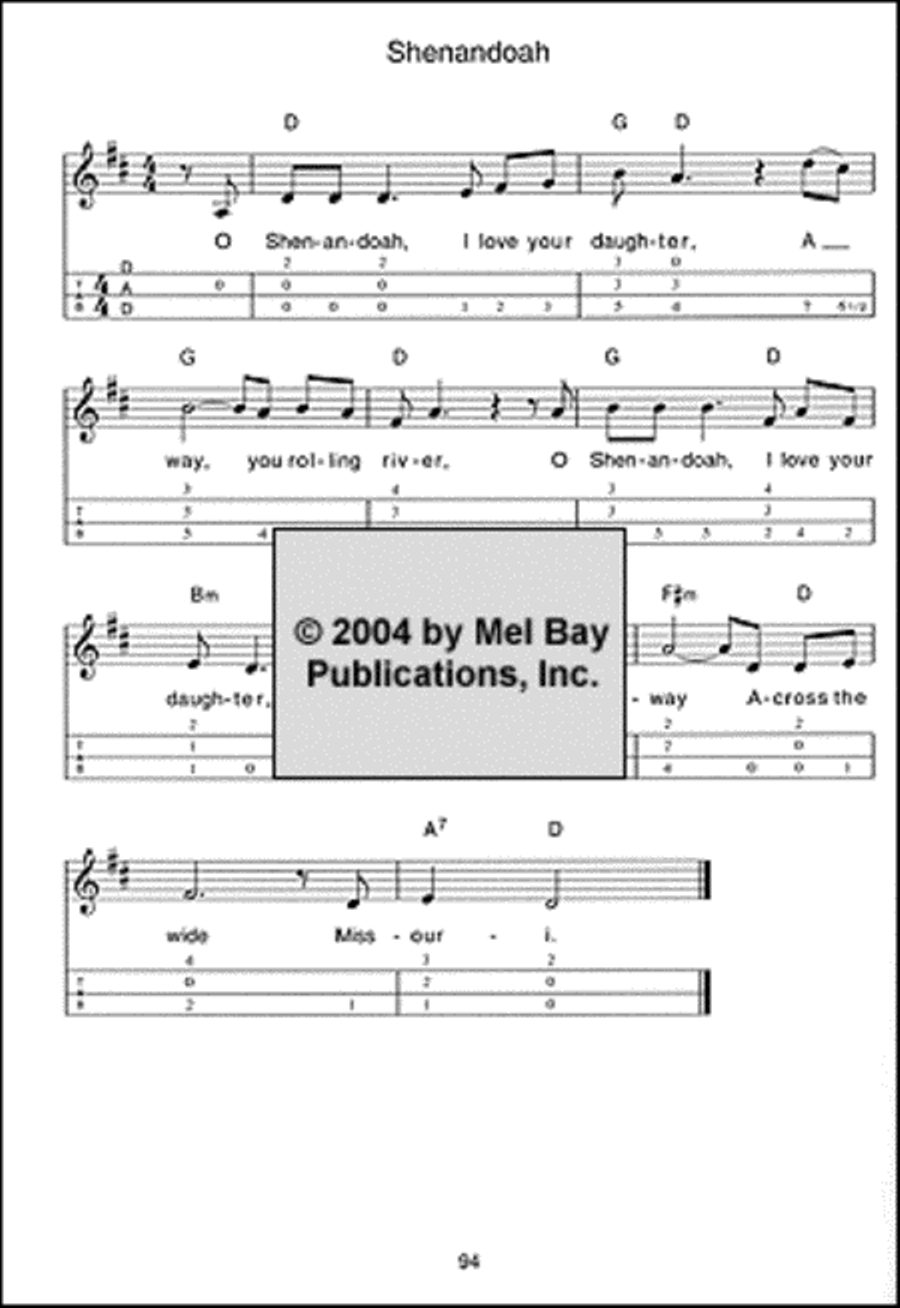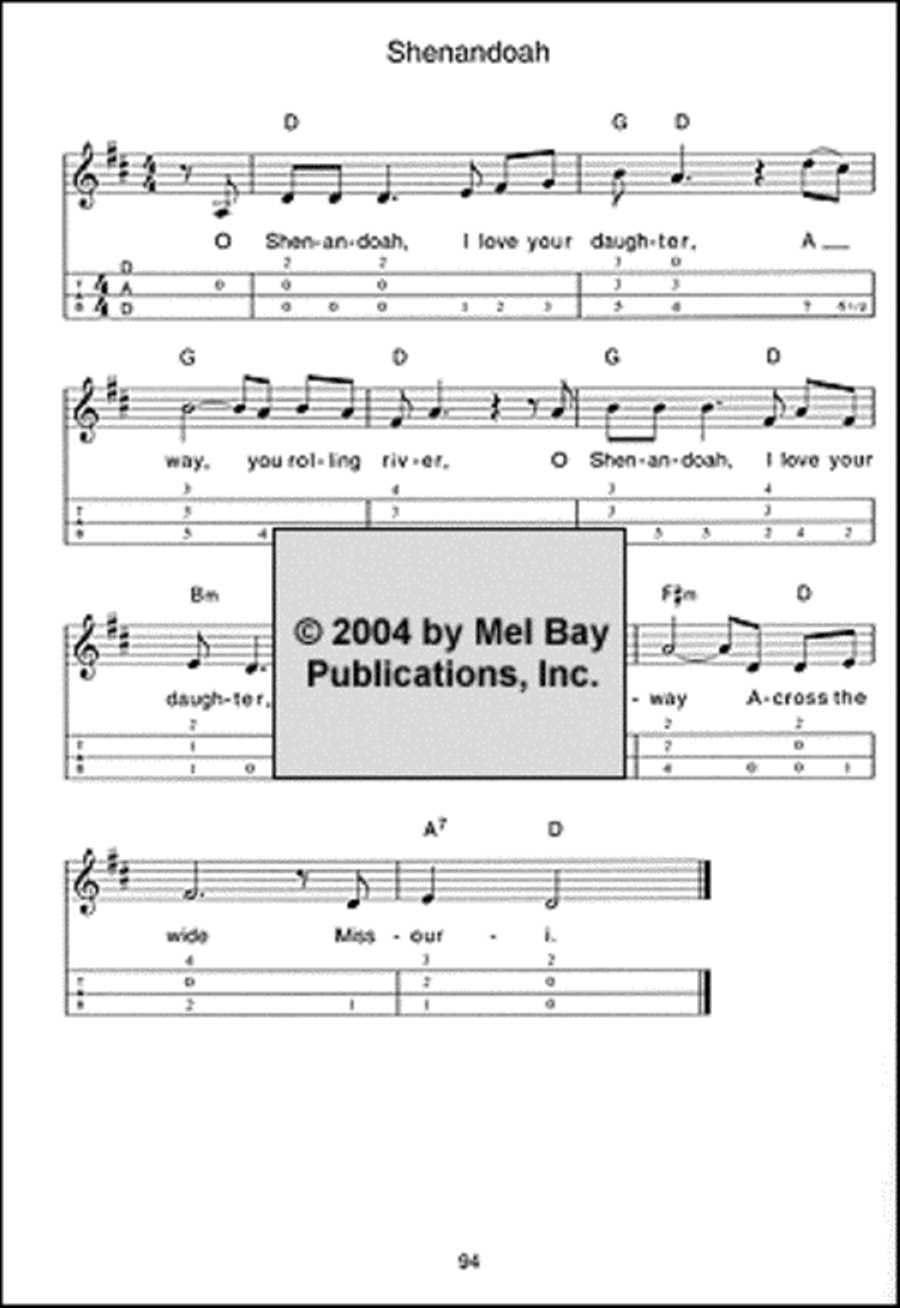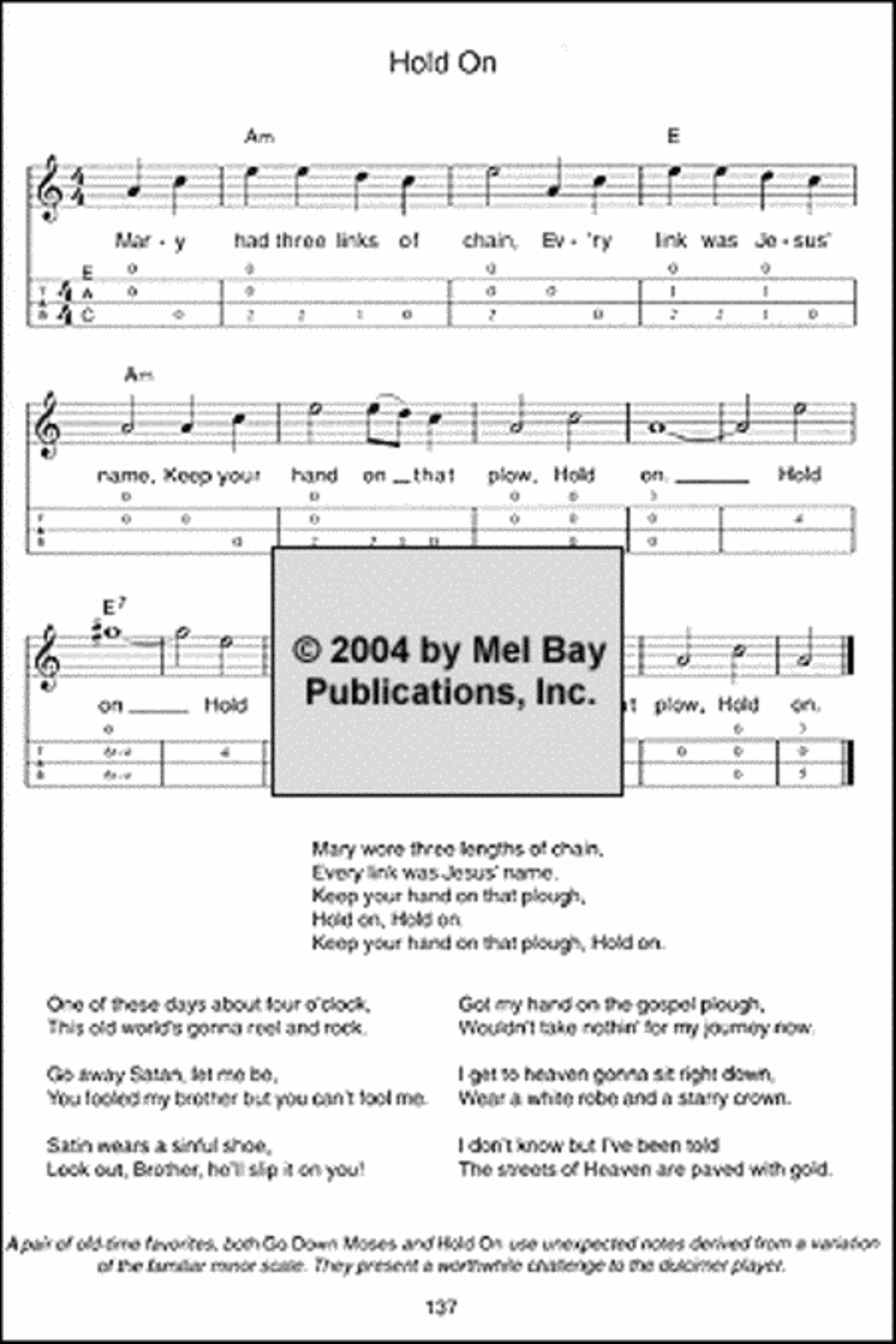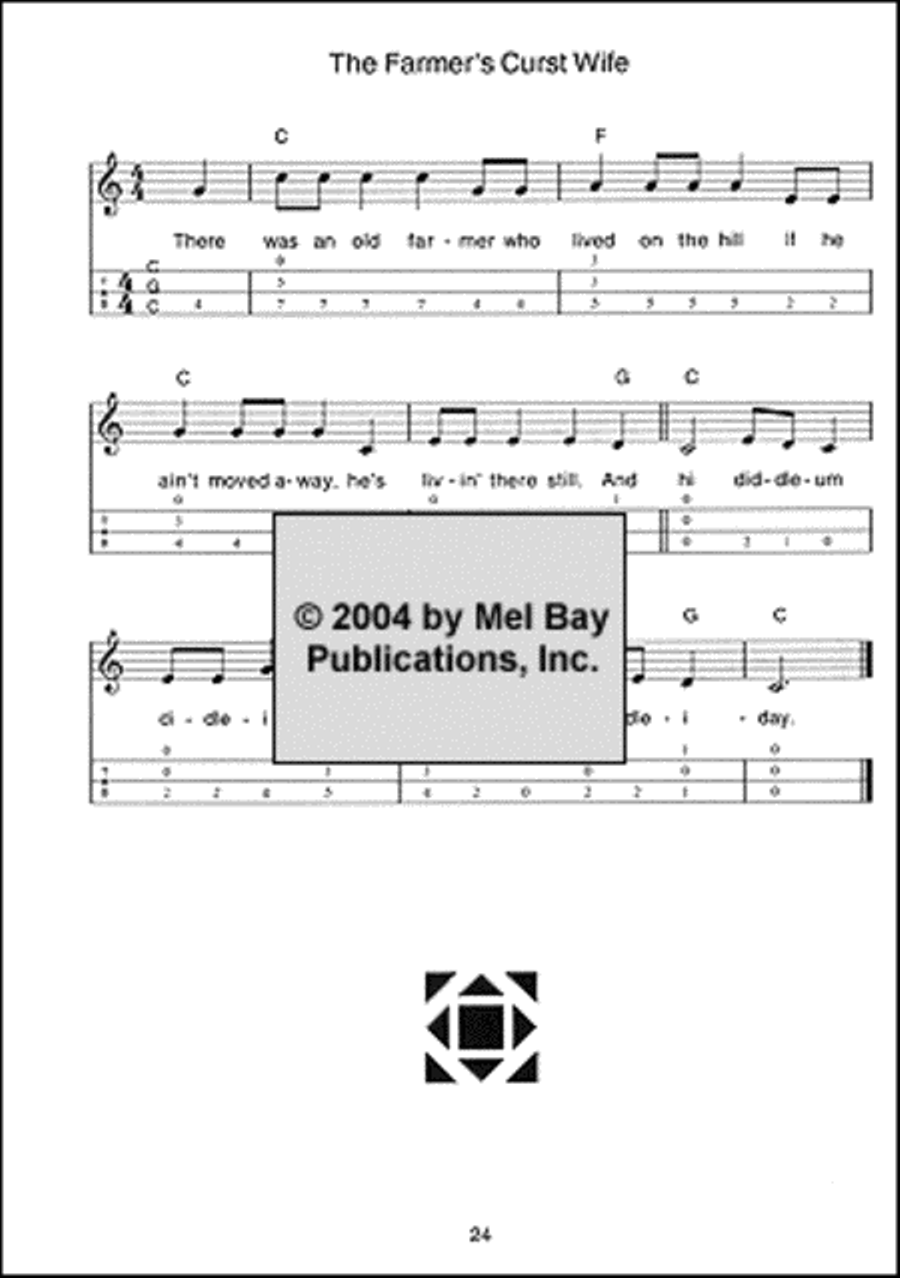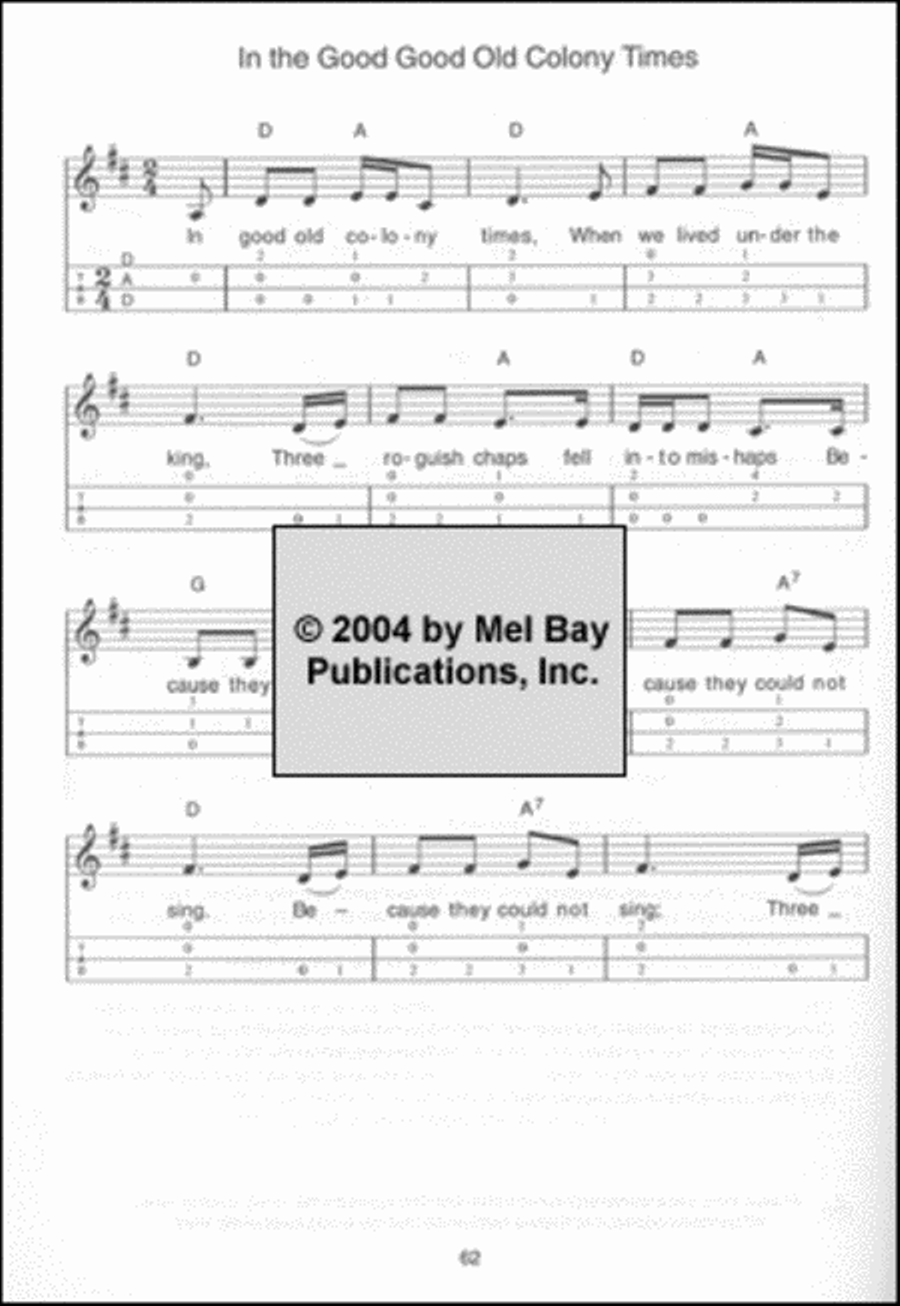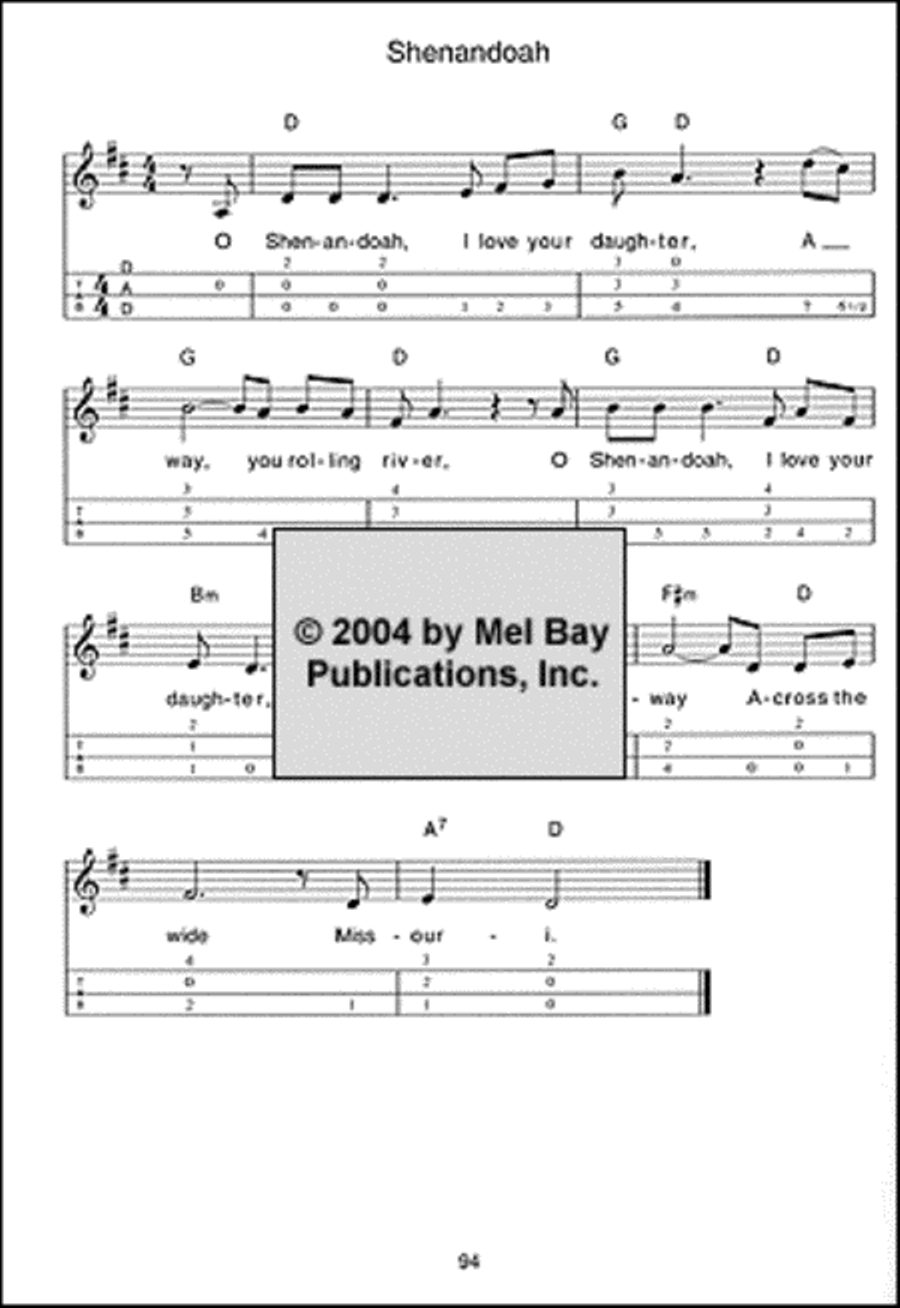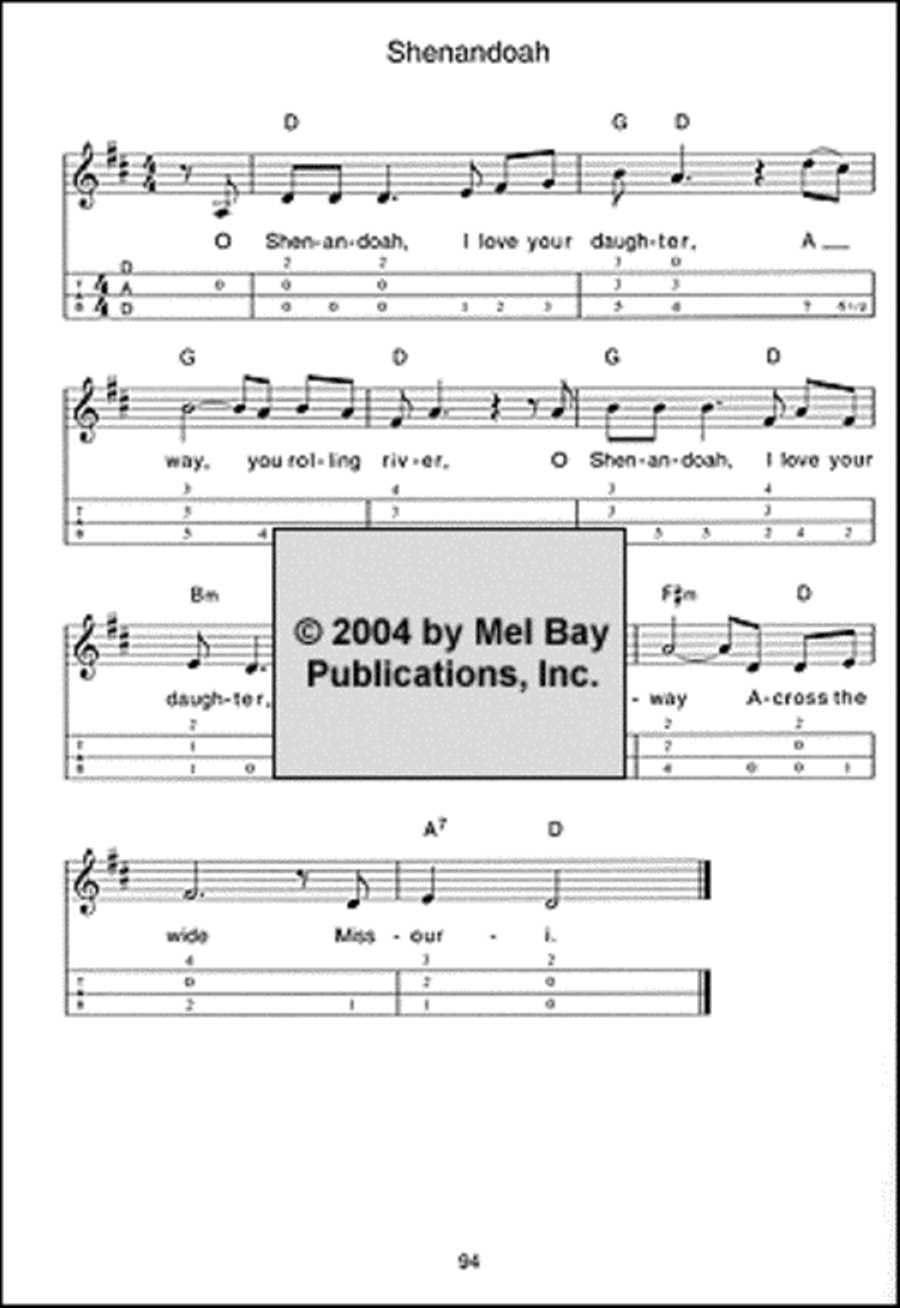 Favorite Old-Time American Songs for Dulcimer

Available
Ready to ship in 1 to 2 weeks
Taxes/VAT calculated at checkout.
Detailed Description
Dulcimer (mountain) - Beginning
SKU: MB.97189
Composed by Mark Nelson. Dulcimer: Mountain, Solos, Style, American Music, Perfect binding. Old Time. Book. 232 pages. Mel Bay Publications, Inc #97189. Published by Mel Bay Publications, Inc (MB.97189).
ISBN 9780786671786. UPC: 796279095648. 8.75 x 11.75 inches.
This giant book features over 100 of America's favorite folk songs, expertly arranged for the Appalachaian dulicmer. Children's songs, work songs, old Anglo-American ballads, songs of strife and freedom, love songs and much, much more are all gathered here in arrangements suitable for the beginning and intermediate player. The songs come from all over - old books and sheet music, transcriptions from field recordings, but mostly from the singing of countless folks in kitchens and festival hallways, street corners and concert stages.

Songs include "Poor Wayfaring Stranger," "Tenting Tonight," "Don't Let Your Deal Go Down," "Oh, Death," "Careless Love," and many, many more.

Tunings used include D-A-D and D-A-A, as well as C-G-C and C-G-G and several modal tunings. All are playable on any three- or four-stringed dulcimer. Some use a 6 1/2 fret. Includes information on reading music and TAB, notes on transposing, and a useful index of songs by tuning. In standard notation and TAB, with guitar chords.
Song List (118)
About the Author
Acres Of Clams
All Are Talking of Utah
All Night, All Day
Alsea Girls
Amazing Grace
America (My Country 'tis Of Thee)
Aura Lee
Barb'ry Allen
Beulah Land
Beware, Of Take Care
Blood Red Roses
Boatman Dance
Bonnie Black Bess
Bury Me Not On The Lone Prairie
Camptown Races
Careless Love
Chickens are a-Crowin'
Cindy
Clementine
Cold Rain and Snow
Cripple Creek
Dakota Land
Darling Cory
Dixie
Don't Let Your Deal Go Down
Down in the Valley
Eating Goober Peas
Fennario
Fod
Follow the Drinking Gourd
Frankie and Johnnie
Froggie Went A-Courtin'
Go Tell Aunt Rhody
Groundhog
Hallelujah, I'm a Burn
Handsome Molly
Haul Away, Joe
He's Got The Whole World In His Hands
Hold On
Home on the Range
I Wish I Was A Mole In The Ground
I'm a Rambler and a Gambler
I'm On My Way
In The Good Old Colony Days
Jack O' Diamonds
Jenny Fair Gentle Rosemarie
Jimmy Crack Corn
John Henry
Kansas Boys
Lady Mary
Let My People Go
Little David, Play On Your Harp
Little Liza Jane
Little Mattie Groves
Little Old Sod Shanty
My Bonnie Lies Over The Ocean
Nearer, My God, to Thee
Nobody Knows the Trouble I'v e Seen
Oh, Can't You Hear That Turtle Dove
Oh, Death
Old Dan Tucker
Old Dog Tray
Old Joe Clark
Omie, Let Your Bangs Hang Down
On Top of Old Smoky
One Morning In May
Pie in the Sky
Polly Wolly Doodle
Poor Wayfaring Stranger
Quit Kickin' My Dog Around
Red River Valley
Rueben and Rachel
Same Old Man
Shady Grove
Shenandoah
Shoo, Fly, Don't Bother Me
Silver Threads Among The Gold
Simple Gifts
Sourwood Mountain
Steal Away
Sweet Betsy From Pike
Tenting Tonight
The Banks Of The Ohio
The Battle Hymn Of The Republic
The Buggerboo
The Crawdad Song
The Cuckoo
The Devil's Questions
The Drunken Sailor
The E-RI-E
The Erie Canal
The Farmer's Curst Wife
The Girl I Left Behind Me
The Glendy Burke
The Greenland Whale Fishery
The King's Daughter Fair
The Lady From York
The Little Brown Bullls
The Riddle Song
The Shantyman's Life
The Sow Took The Measles
The Texas Rangers
The Two Sisters
The Unquiet Grave
The Wagoner's Lad
The Yellow Rose of Texas
The Young Man Who Wouldn't Hoe Corn
There's a Little Wheel A-Turnin'
There's More Pretty Girls Than One
Tom Dooley
Turkey In The Straw
Wedding Dress
When First Unto This Country
When Johnny Comes Marching Home
Whopee Ti Yi Yo
Wonderous Love
Yankee Doodle