Early Start on the Violin, Volume 1

A violin method for children aged four and older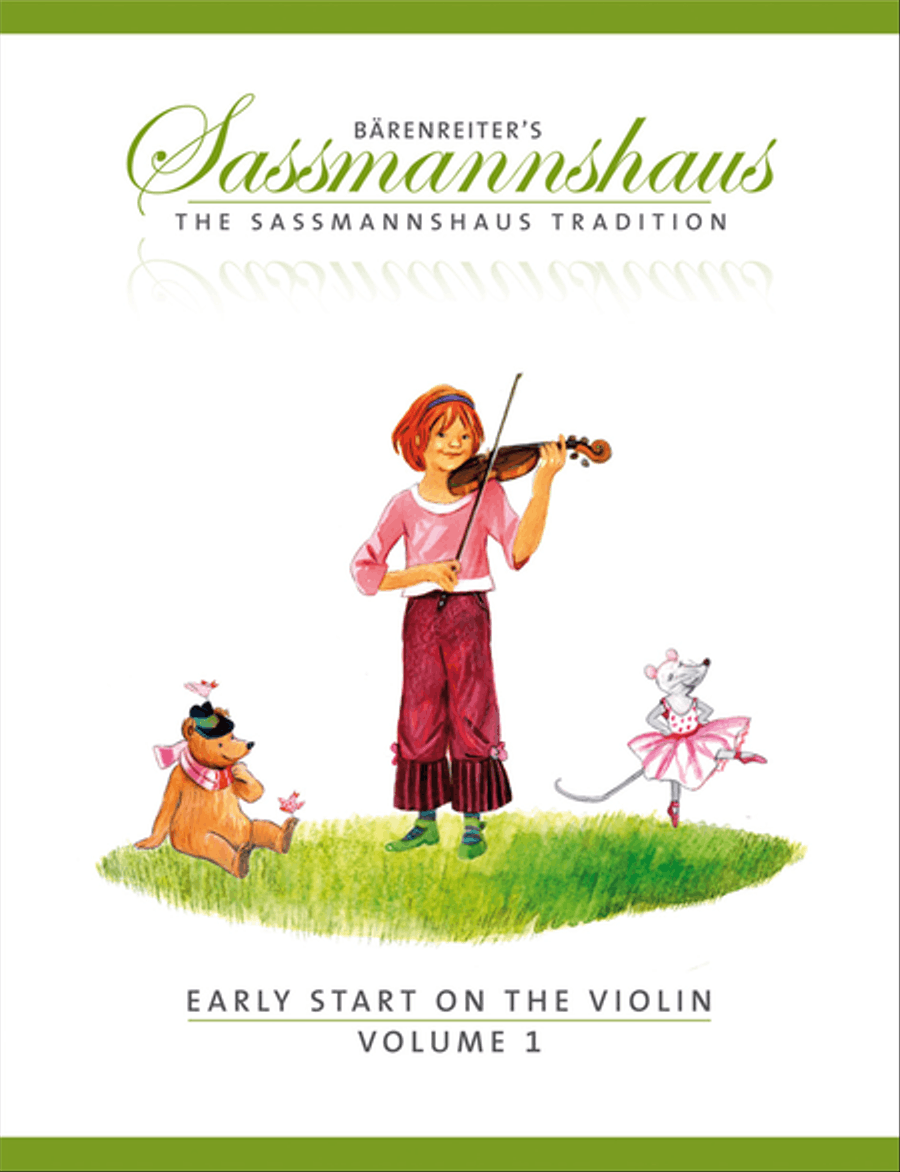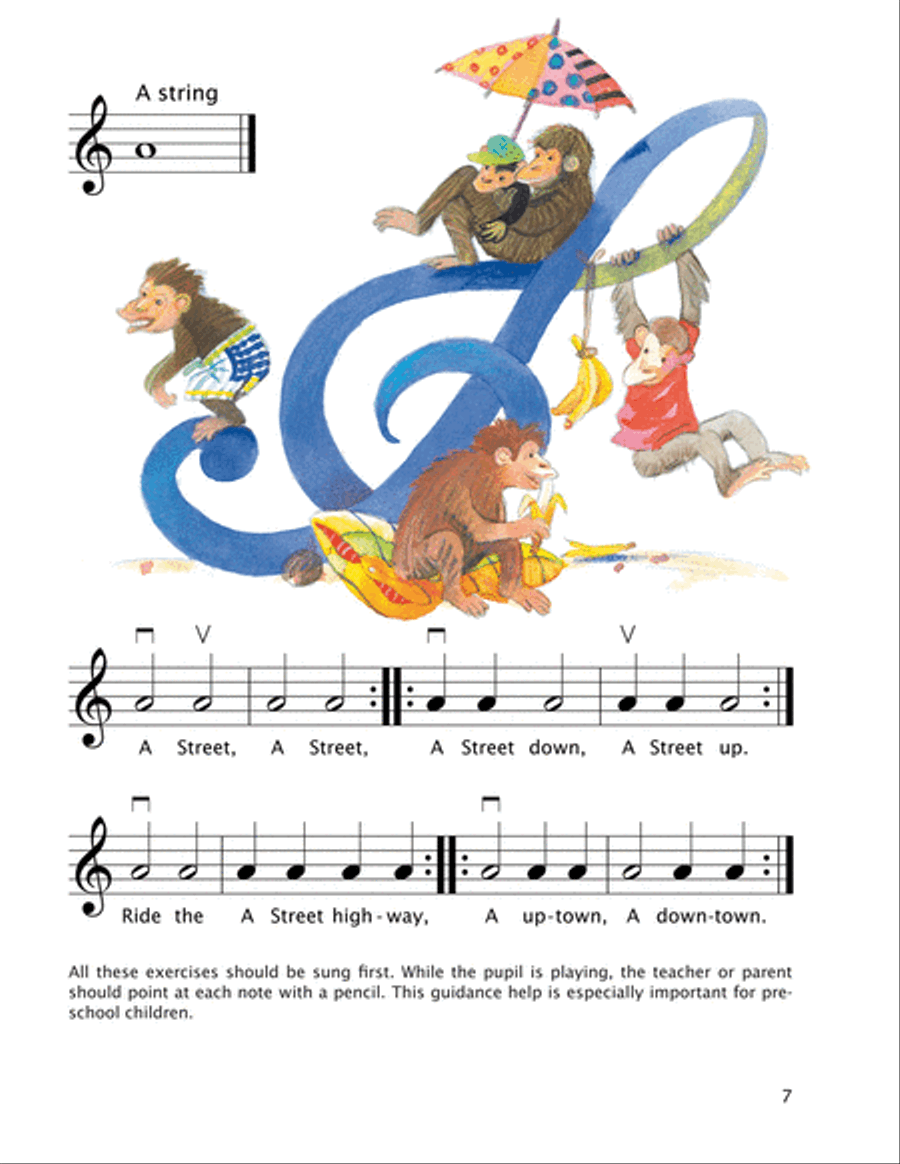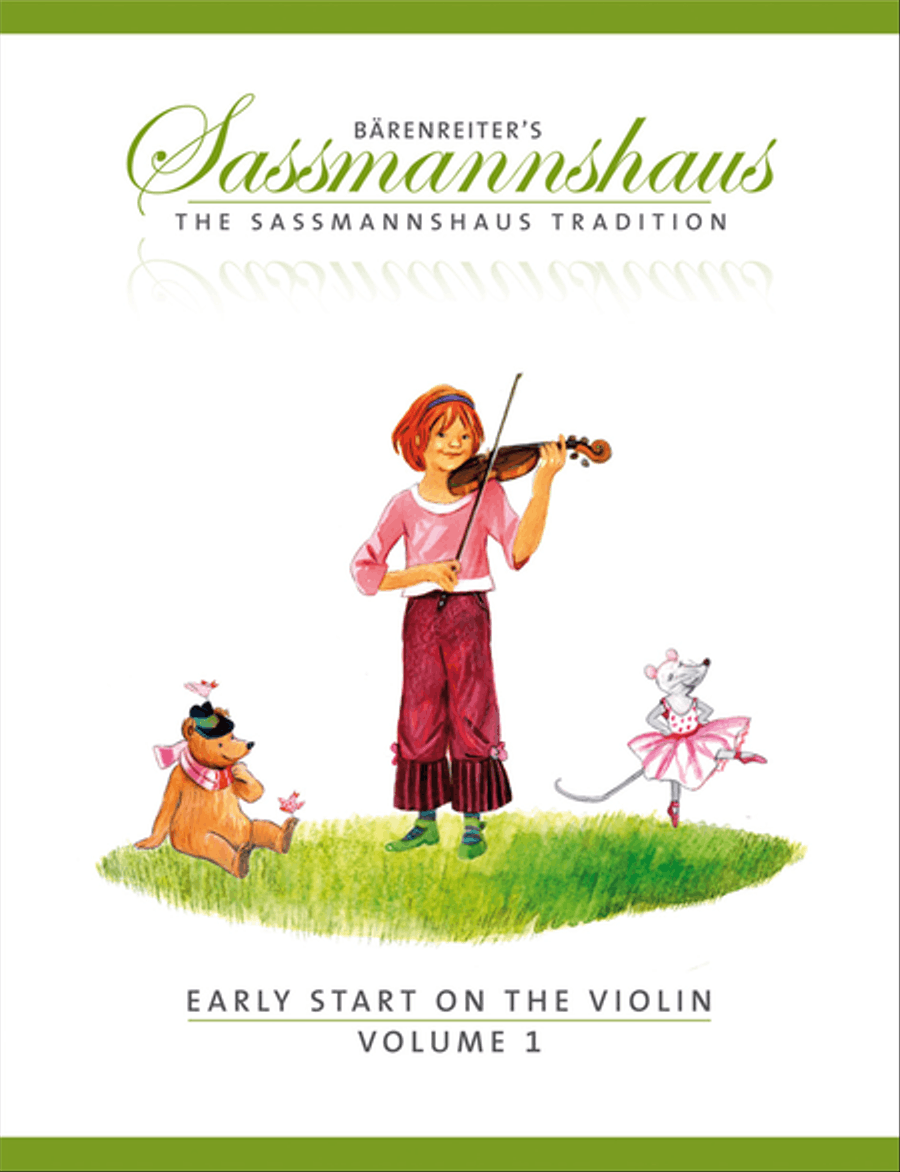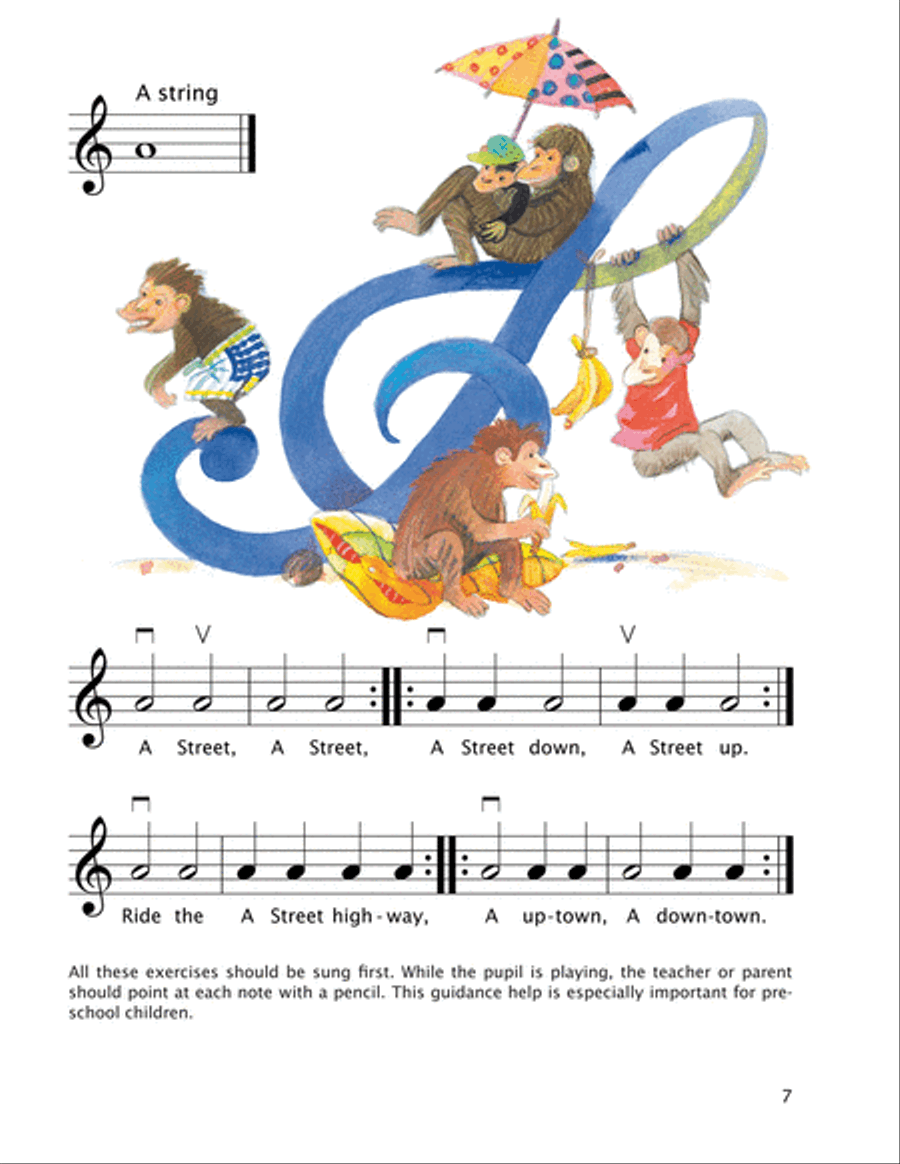 Early Start on the Violin, Volume 1

A violin method for children aged four and older
Available
Ready to ship in 24 hours
Taxes/VAT calculated at checkout.
Detailed Description
Violin
SKU: BA.BA09676
A violin method for children aged four and older
. Composed by Egon Saßmannshaus and Kurt Sassmannshaus. Stapled. Barenreiter's Sassmannshaus. Instructional. Method book. With Text language: English. 64/2 pages. Baerenreiter Verlag #BA09676_00. Published by Baerenreiter Verlag (BA.BA09676).
ISBN 9790006536405. 30 x 23 cm inches. Language: English. Illustrations: Charlotte Panowsky.
Original German title: Fruher Anfang auf der Geige - Band 1; Eine Violinschule fur Kinder ab 4 Jahren. Note reading is introduced from the beginning, and accidentals are explained in the easiest way in the first volume. By the end of the first book, many English children's songs using all fingers have been played and note values from more...whole to eighth notes have been introduced. Even the easiest exercises are underlaid with text so that melodies can be perceived as a whole.

Includes pull-out sheet with flashcards that can be cut out.
About Baerenreiter's Sassmannshaus
Children playfully learn reliable technique at the earliest age. For more than three decades the Sassmannshaus Tradition has been the household name for excellence in beginner methods in German-speaking countries. More than half a million students have successfully learned to play using this publication.

This tried and tested German method is now available in English! The best-selling method that gave generations of European musicians their foundation is now available in English, with content and songs newly adapted for today's English speaking children.

What makes this method so special?
The child-friendly and age-appropriate text underlying the music enables children to perceive melodies as a whole and to understand their singable qualities.
Songs and scales in different positions are easily explained and mastered within the first year. This is an important advantage over methods that confine children to the first position for many years.
Note reading is emphasized from the first lesson - children are brought up to become proficient sight-readers and play in chamber music ensembles as early as possible.
In contrast to other beginner methods, The Sassmannshaus Tradition progresses swiftly by introducing advanced techniques in rudimentary form, such as shifting and varied bow strokes.
Ensemble playing is encouraged from the very beginning.
The method is suitable for single instruction as well as for group and class lessons.
The large print notes and text as well as many colorful illustrations are particularly child-friendly and very attractive to pre-school children and school children alike.
The substantial volumes contain comprehensive material and carefully calibrated learning curves. They keep children curious and interested for many months and years.
Song List (65)
Preface
Note Values and Symbols
Open Strings
E String
A String
D String
G String
The Quarter Rest
String Crossing
More Open Strings
Hello Mother
I Can Play The A String
The Cuckoo's Third With the Second Finger
What's Your Name?
Rain, Rain Go Away
The Fourth Finger
Bring Your Sled
The Triad
Teddy Bear
Pat-A-Cake
Dearest Cuckoo
Hee-Haw!
Pit A Pat Rain
The First Finger
Fuzzy Teddy Bear
Teddy Bear, Come Home with Me!
Little Peter Rabbit
Hot Cross Buns
A Finger Exercise on All Strings
String Crossing and Fingering on Different Strings
Ring Around the Rosy
Bye, Baby Bunting
Dog, Stop Barking
We Are On Vacation
Come to the Zoo!
The Third Finger
Up the Ladder
All the Little Hamsters
Accidentals
Scales on Two Strings
Mary Had A Little Lamb
More Exercises, Songs and Stroke Patterns
Good Night Noisy Cricket!
Eighth Notes
Bought Me a Cat
Old Bald Eagle
Who's That
Down at the Station
Old MacDonald
Cuckoo
From His Famous Symphony No. 9
Canon
Are You Sleeping? (Frere Jacques)
Come See the Clown!
London Bridge
Rocky Mountain
New Stroke Patterns
Whole Bows and Half Bows
That's One HOT Potato
Lightly Row!
Variation
Slurred Notes
Go Tell Aunt Rhody
The Portato Stroke
Eency Weency Spider