Don Carlo (1886 Version in 5 or 4 Acts)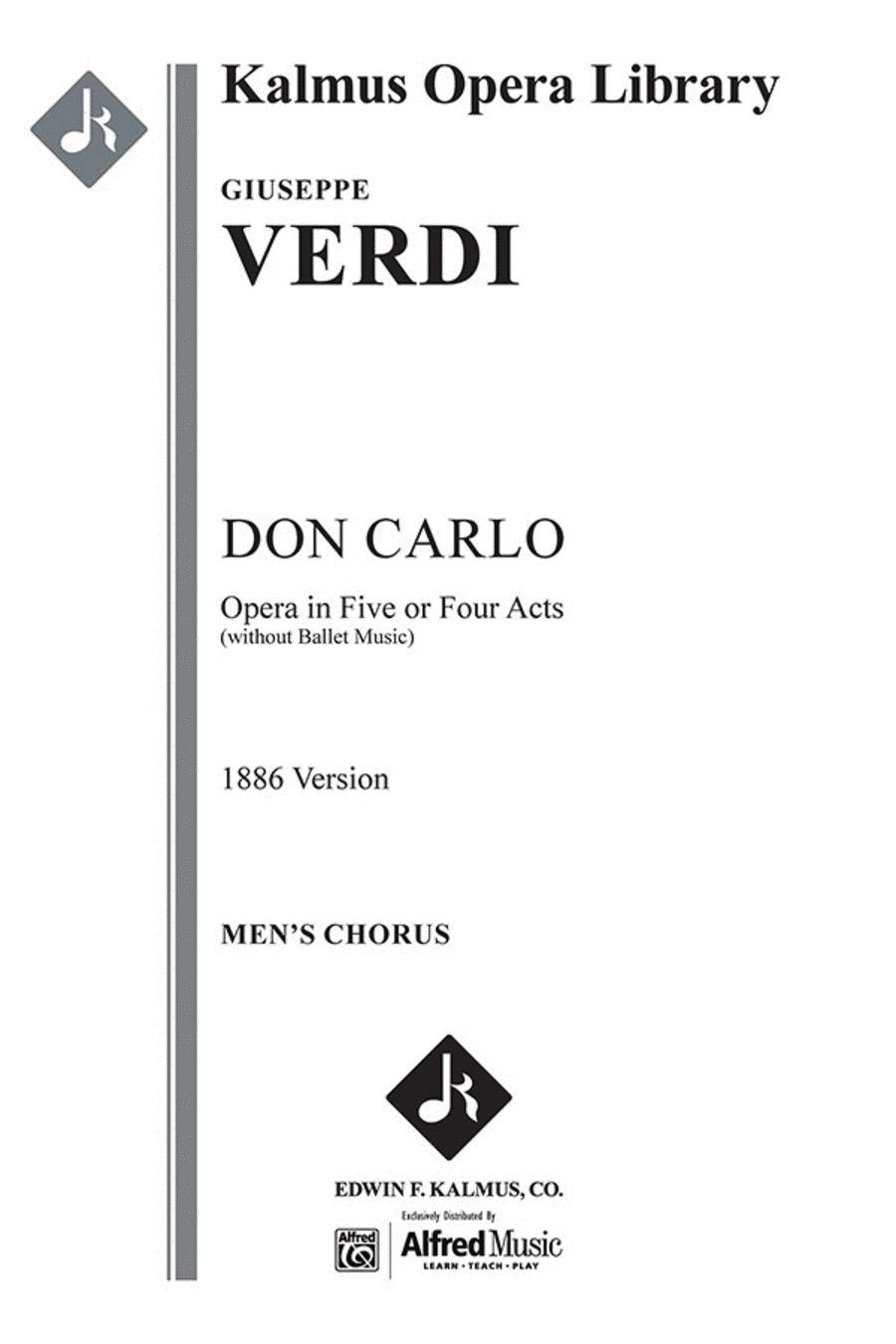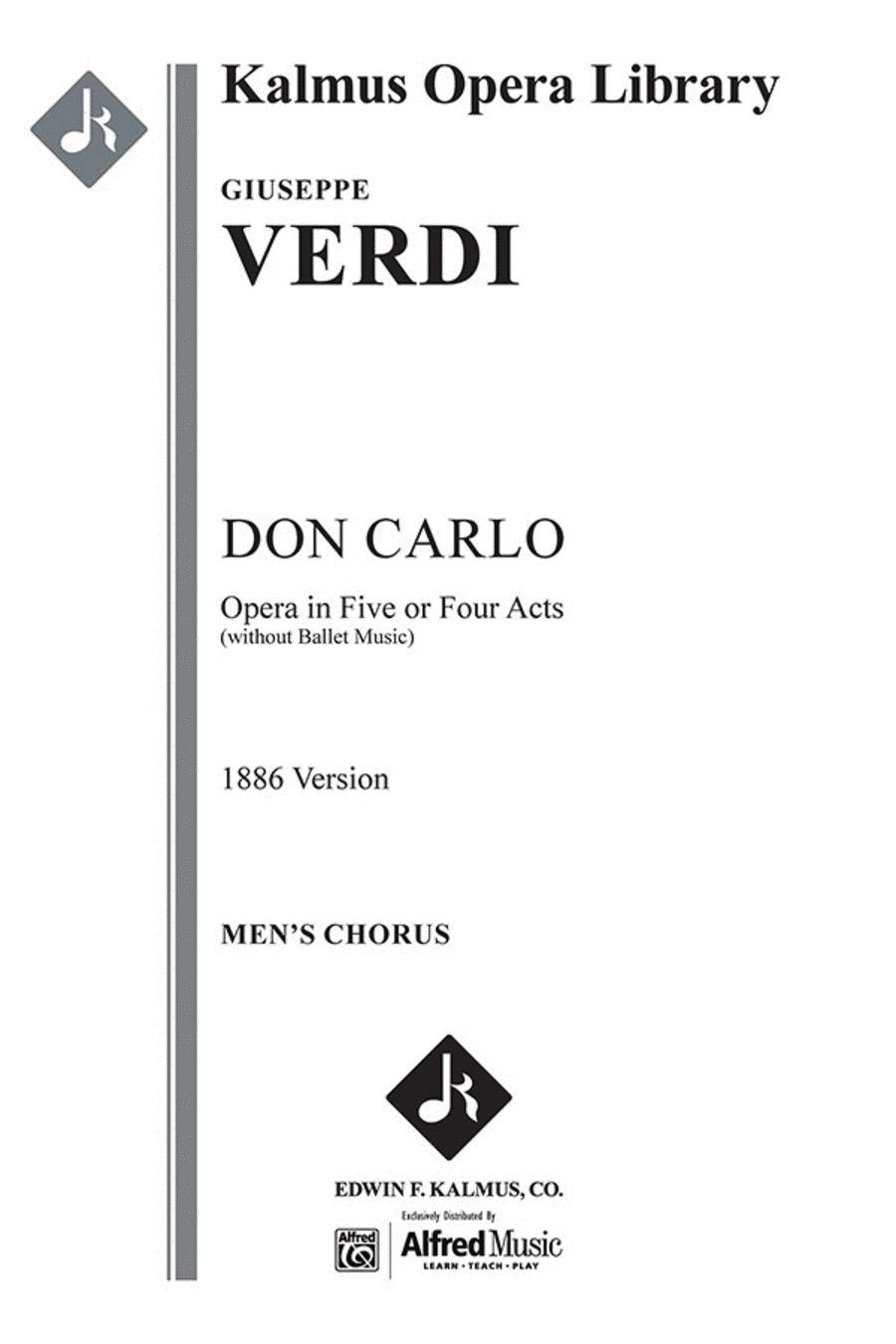 Don Carlo (1886 Version in 5 or 4 Acts)


Available
Ready to ship in 6 to 8 weeks
Taxes/VAT calculated at checkout.
Detailed Description
Orchestra Serious Opera, Orchestra Accompaniment (Men's Choir)
SKU: AP.36-A461298
Composed by Giuseppe Verdi. This edition: Kalmus Opera Library. Full Orchestra; Performance Music Ensemble; Single Titles. Edwin F. Kalmus - Kalmus Opera Library. Score. LudwigMasters Publications #36-A461298. Published by LudwigMasters Publications (AP.36-A461298).
ISBN 9781638875628. UPC: 735816259761. English.
This grand opera about love stymied by the political intrigue of Spain during the Inquisition, is well-known for the many versions that have been created to accommodate the work's length. Originally written as a five-act opera with ballet at its French premiere in 1866, the 1867 Italian premiere in London started the trend of making cuts, authorized or not, from the performance, including the omission of both the entire first act and the ballet. Further performances continued to make alterations to shorten the length until Verdi himself decided to address the matter, creating two versions: the 1883 Milan version that omitted Act I and the ballet while also making other smaller cuts, and the 1886 Modena version, which retained Act I, though the ballet was still removed. The four-act Milan version remained the preferred path for performance until a notable 1958 staging of the 1886 five-act Modena version. Both the Milan and Modena versions have grown in popularity since the 1950s, becoming a stardard part of the opera repertoire. This Kalmus edition is the 1886, five-act Modena version, which also notates the optional omission of Act I, offering opera companies flexibility in which version they would prefer to perform.
These products are currently being prepared by a new publisher. While many items are ready and will ship on time, some others may see delays of several months.