Classic/Black – Low Tension Nylon Guitar Strings

3-Pack of 6-String Sets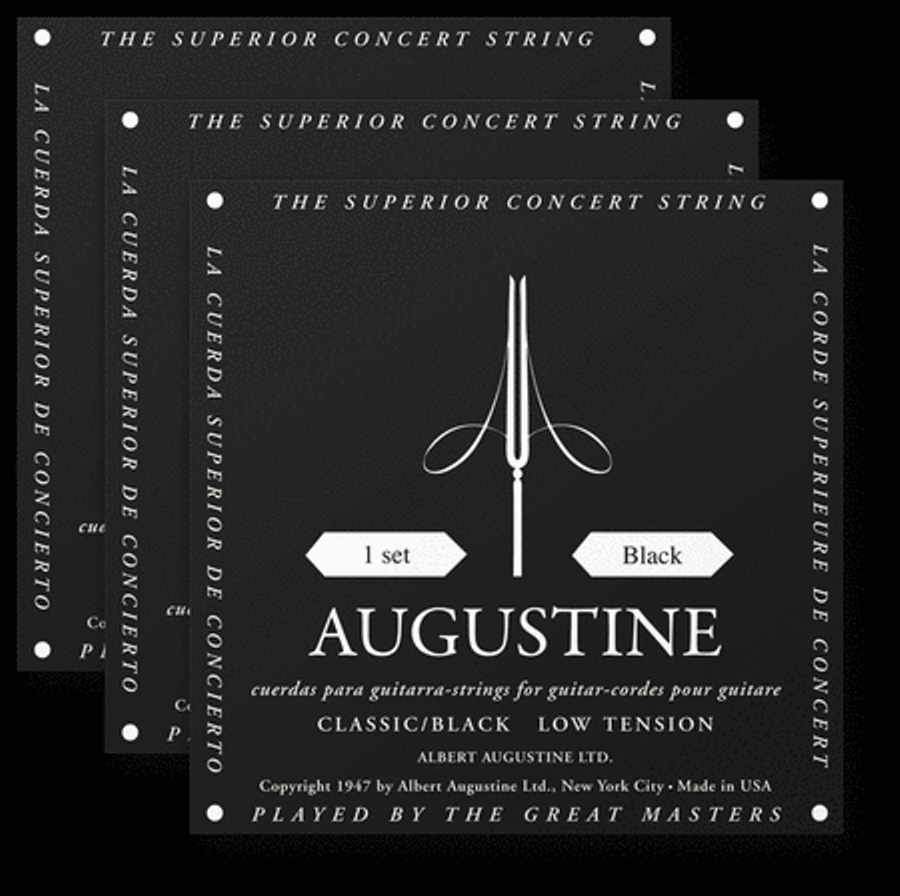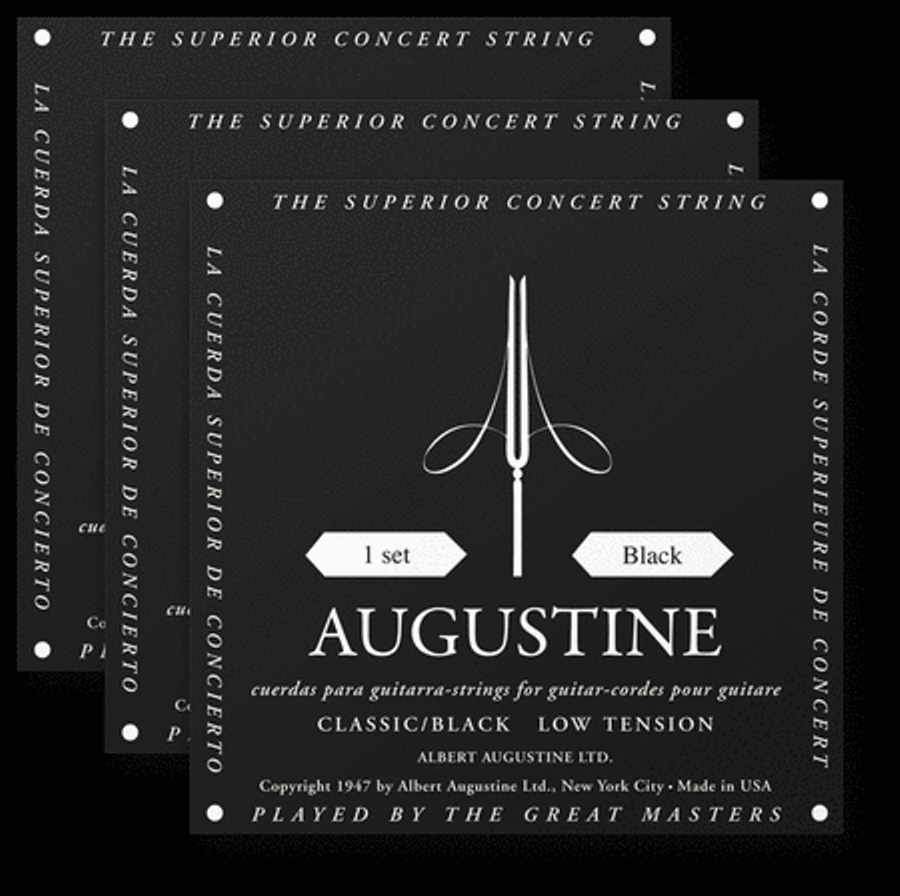 Classic/Black – Low Tension Nylon Guitar Strings

3-Pack of 6-String Sets
This item is currently not available
Taxes/VAT calculated at checkout.
Detailed Description
SKU: HL.362579
3-Pack of 6-String Sets
. Augustine Strings. Fretted Instrument Accessories. Published by Augustine Guitar Strings (HL.362579).
UPC: 840126954470. 4.5x4.5x1.006 inches.
The superior concert string played by the great masters! Augustine Classical Strings are designed to give you endless possibilities that will best suit your particular needs. The best way for you to decide which of our strings sets will sound best on your guitar is simple: try them and let your ears be the judge. Match one bass and one trebles set. Made in the USA. The Classic Black strings feature regular tension trebles and light tension basses and specifically includes: • E1 – .028″ – 0.71mm • B2 – .032″ – 0.81mm • G3 – .040″ – 1.01mm • D4 – .0285″ – 0.72mm • A5 – .0325″ – 0.83mm • E6 – .0435″ – 1.11mm.