A Gregorian Liturgical Year for Organ, Volume 3: The Vigil of Pentecost through Pentecost 17 Ordinary Time 24 - Proper 19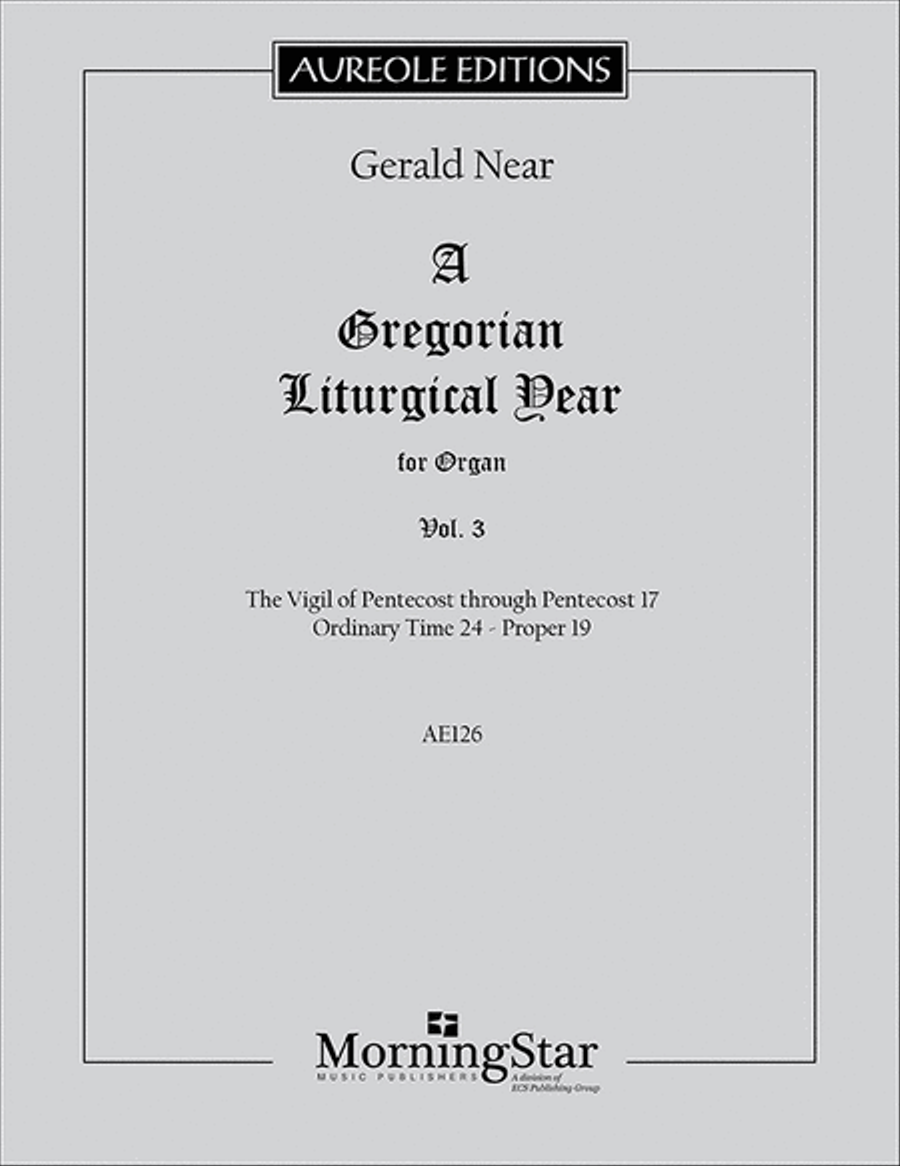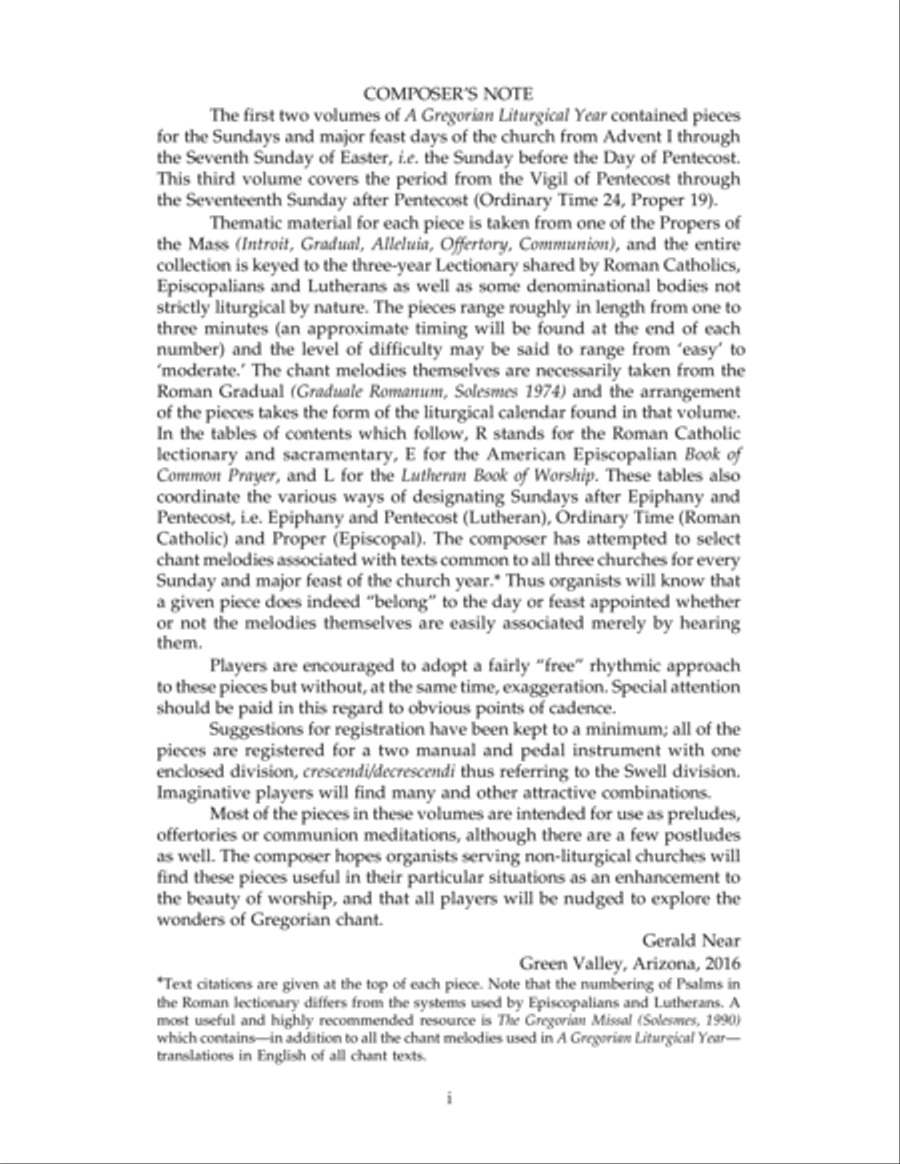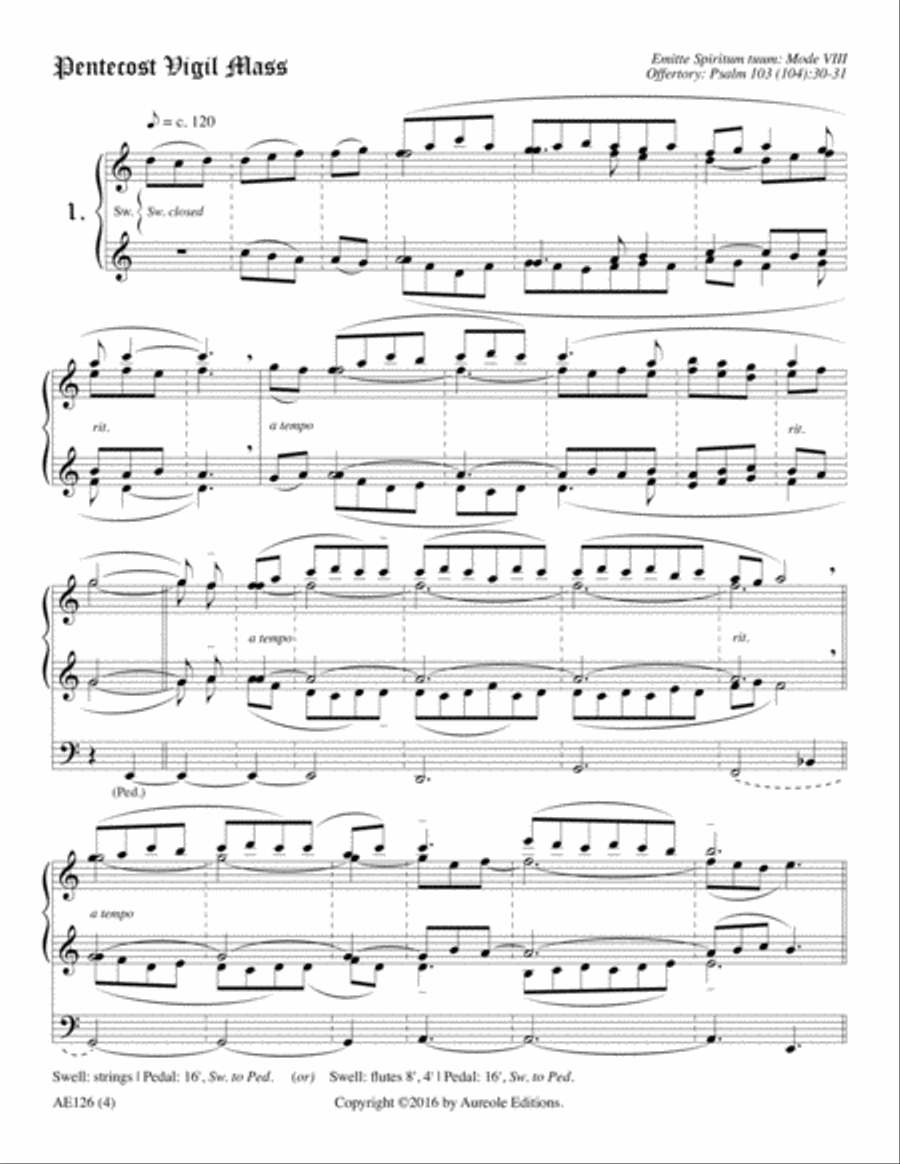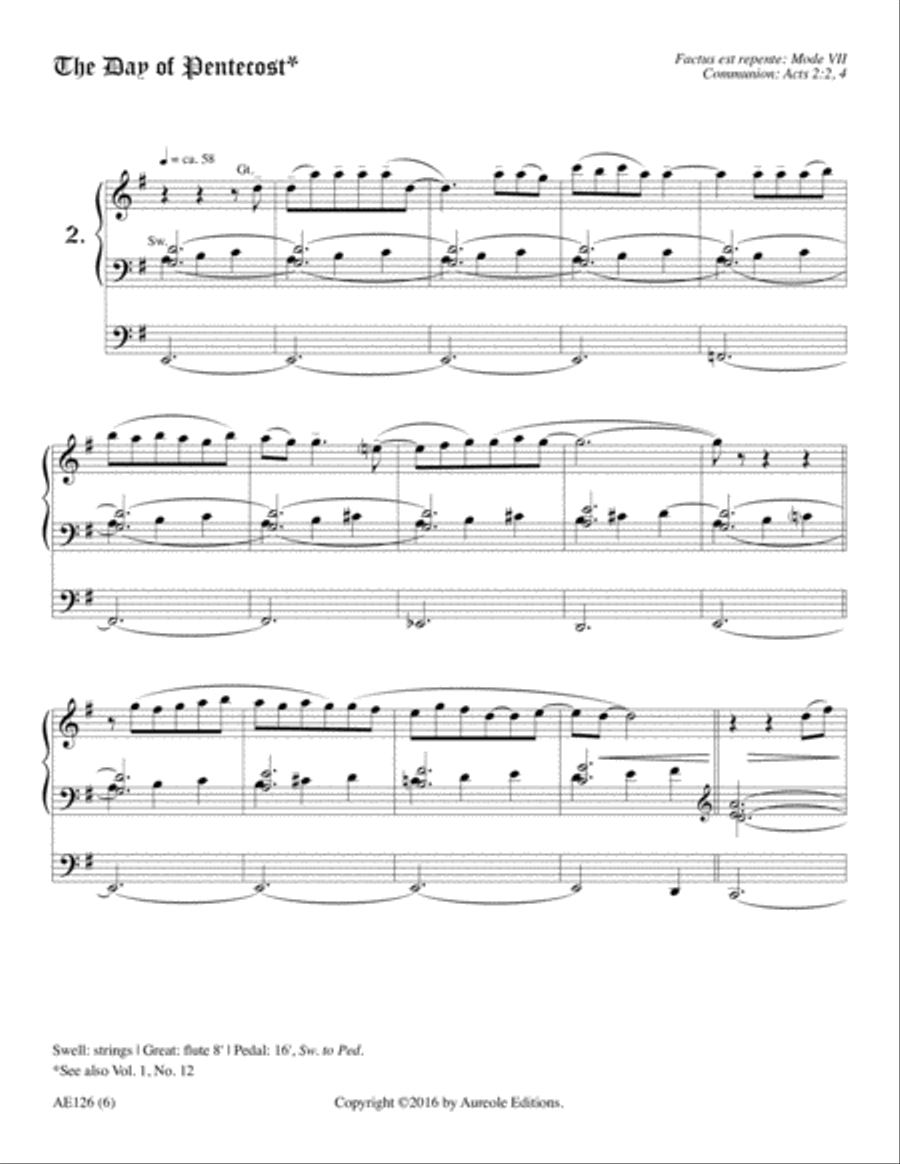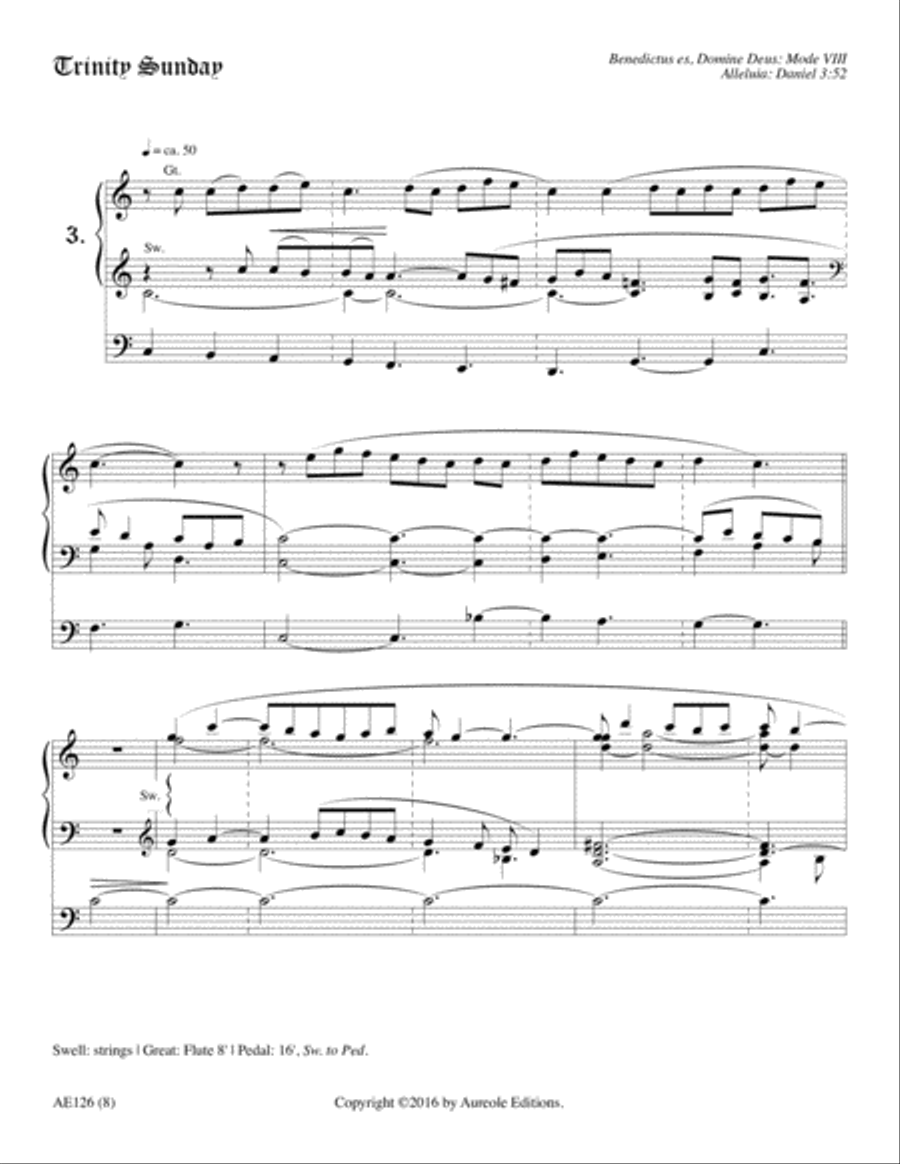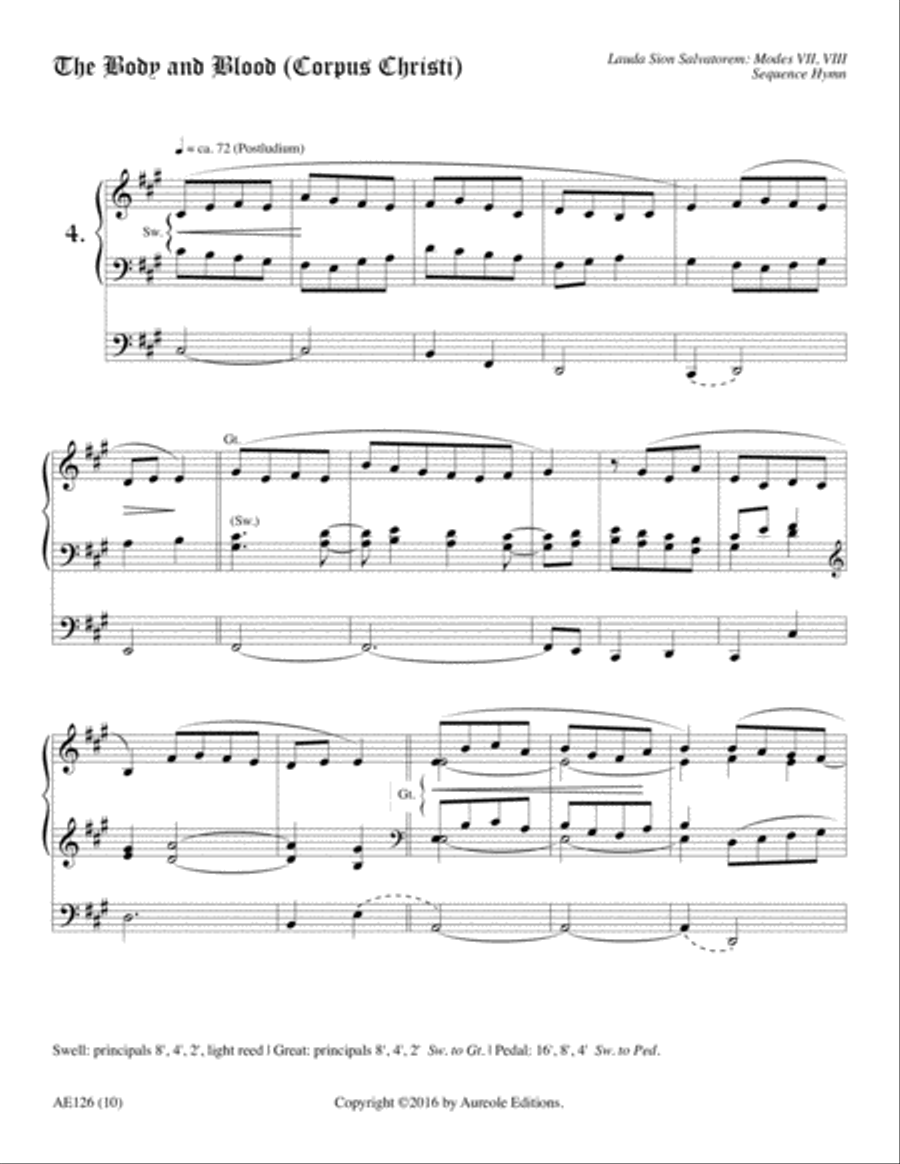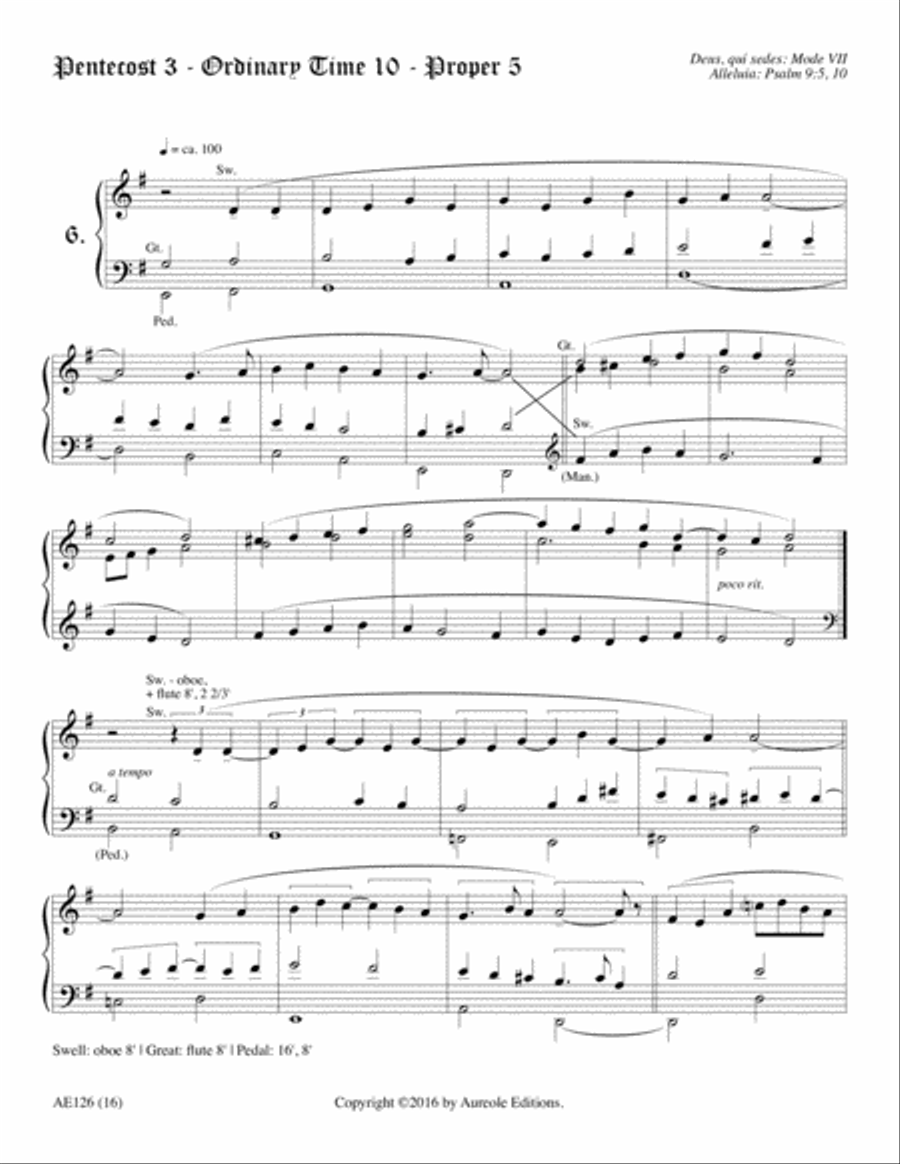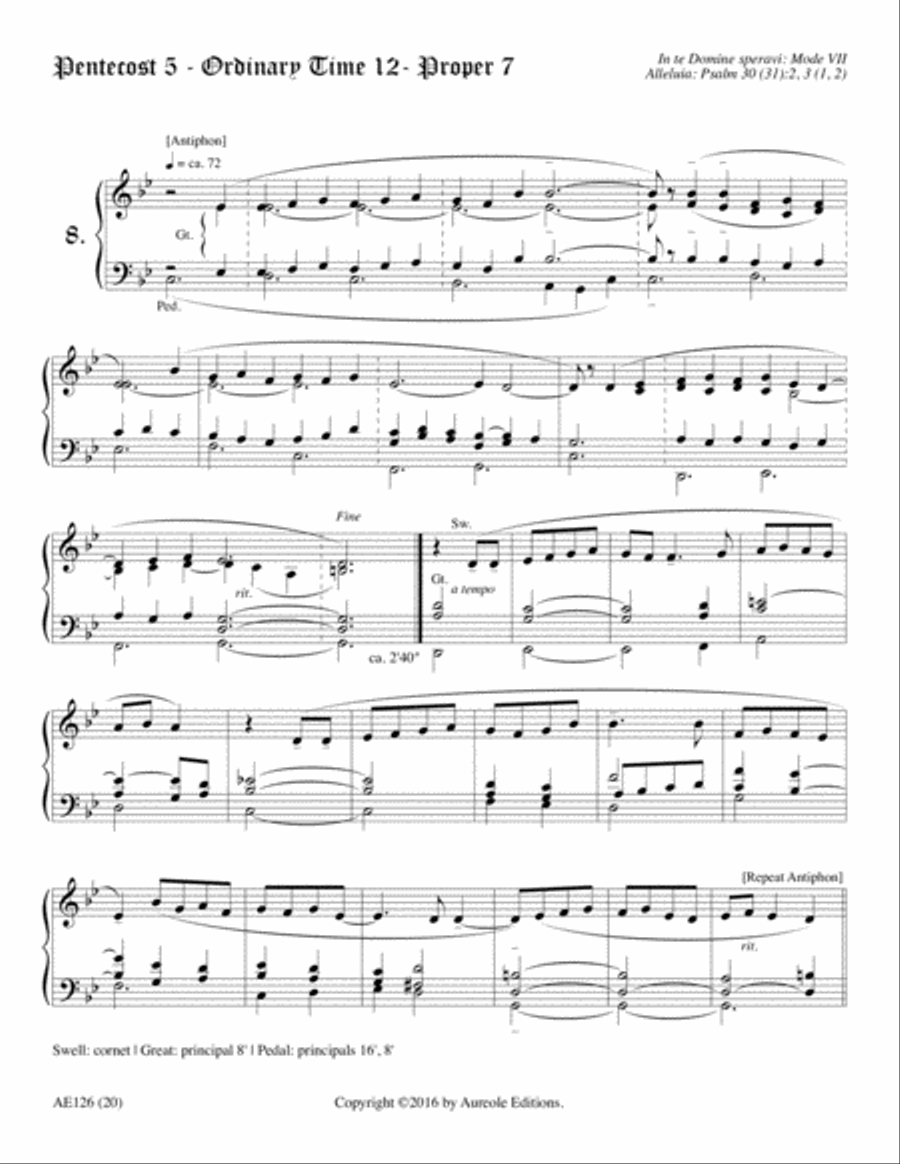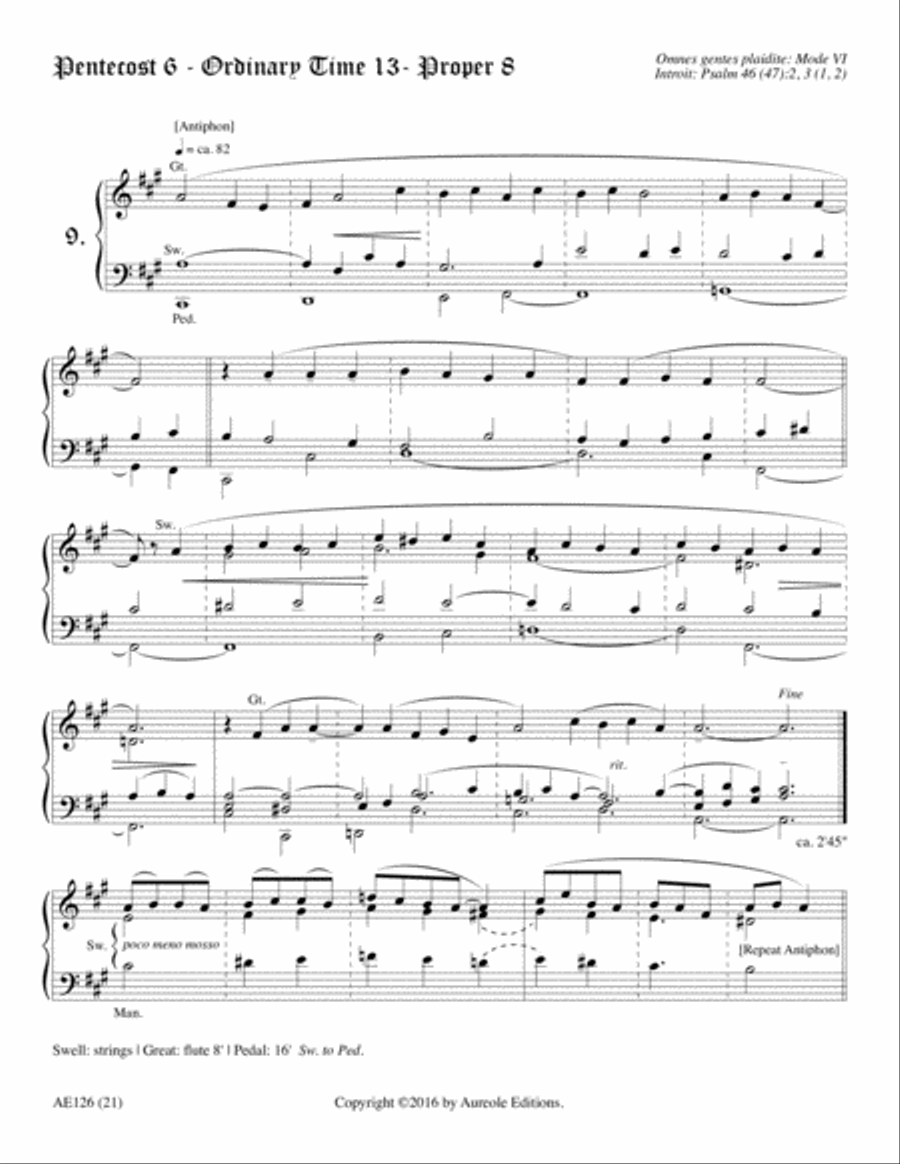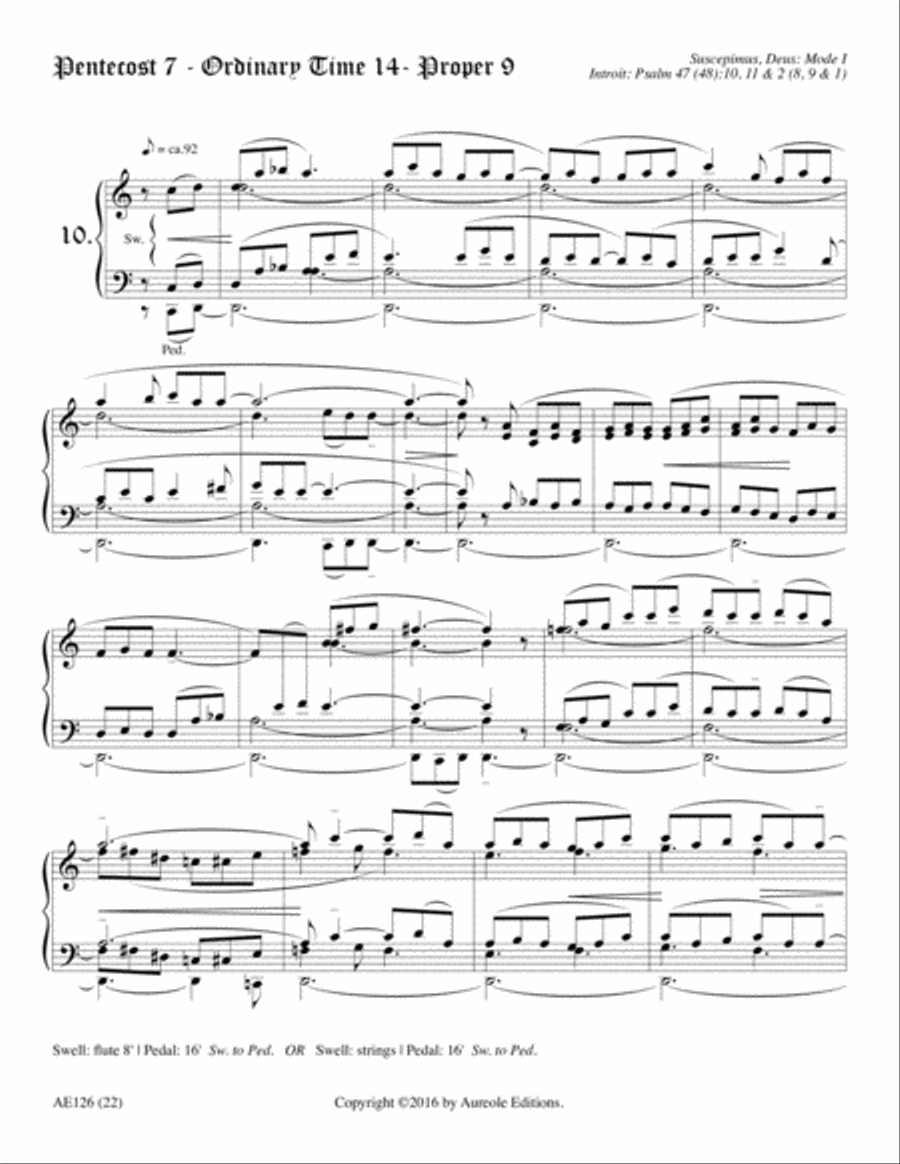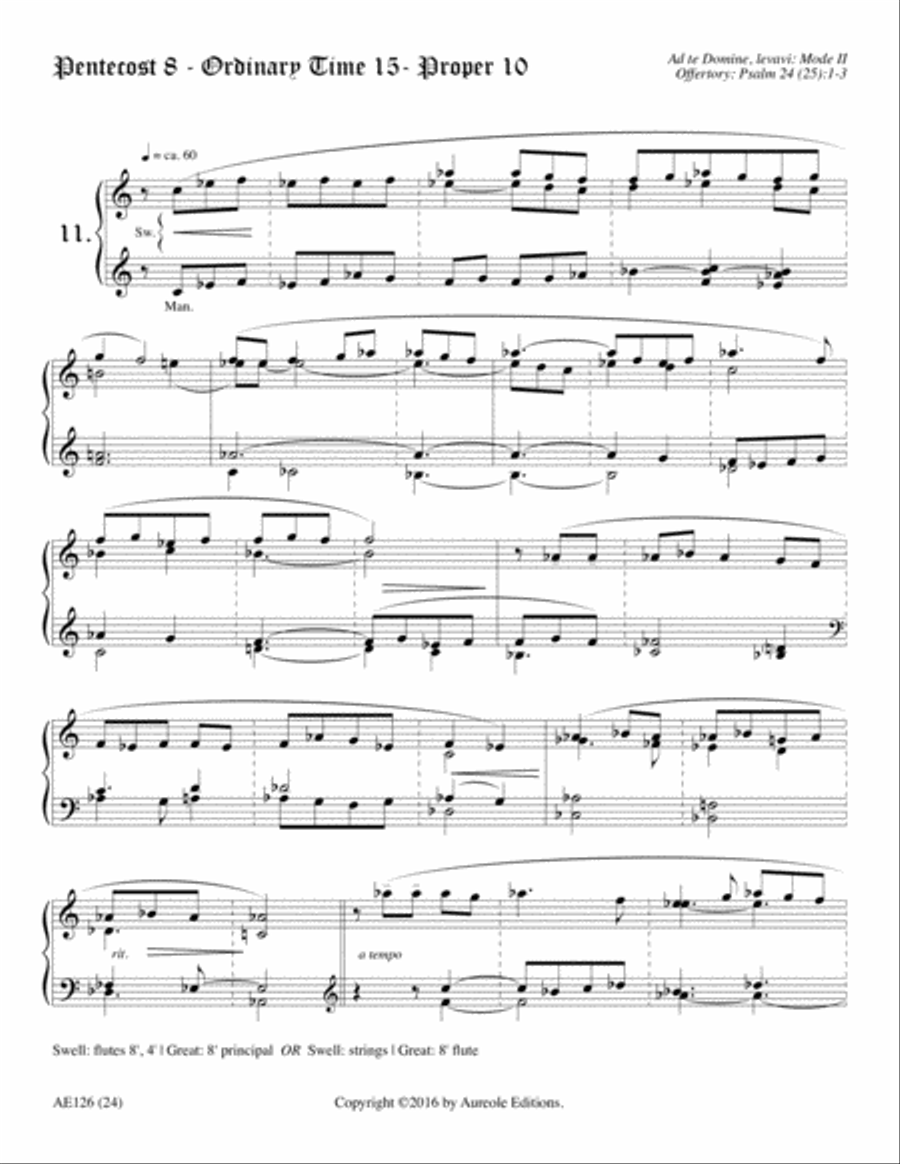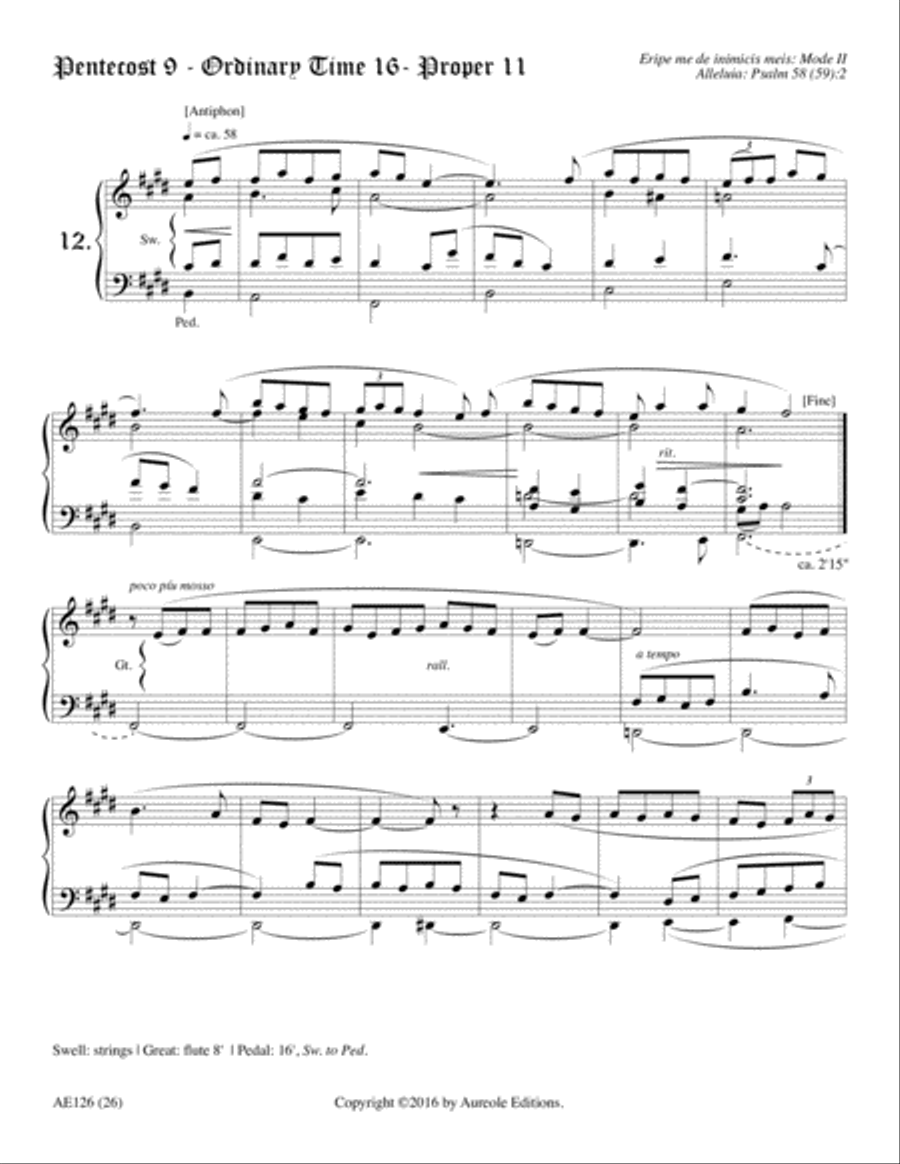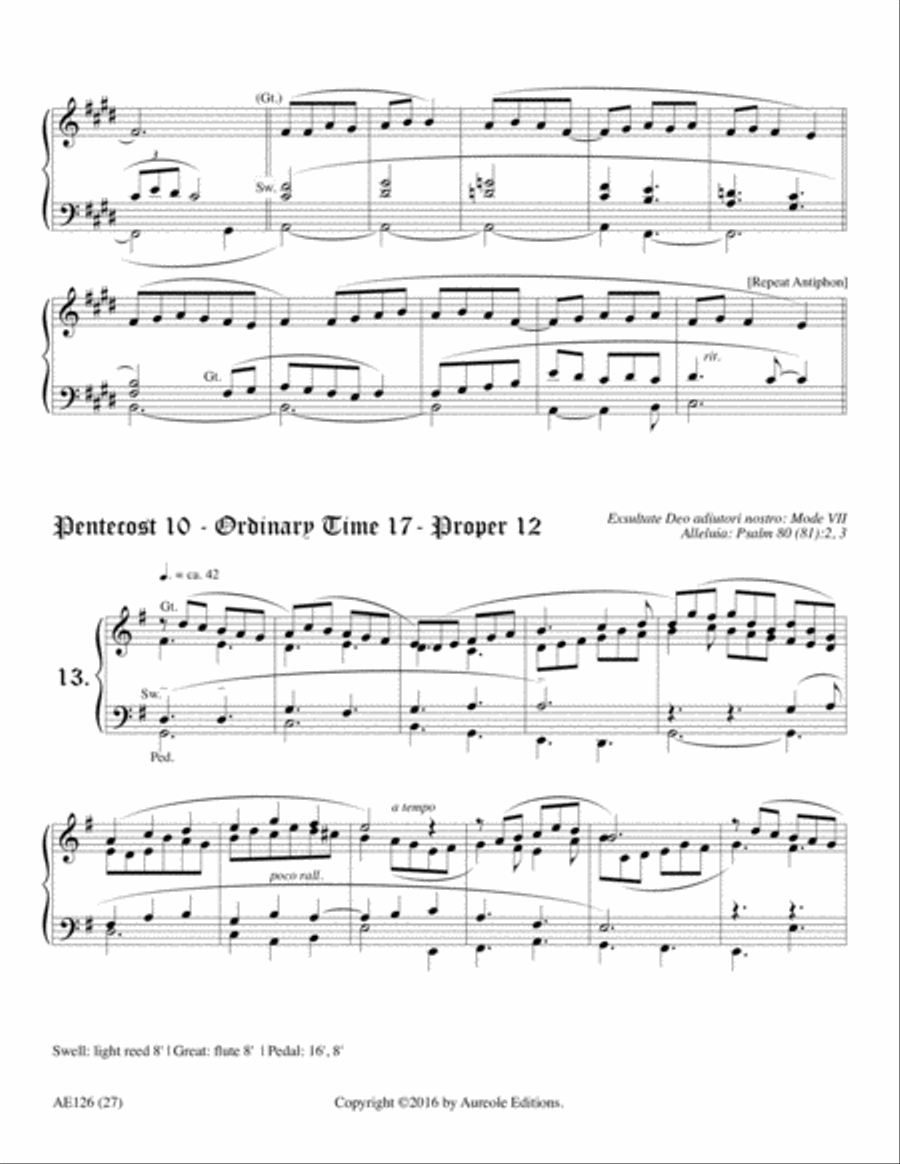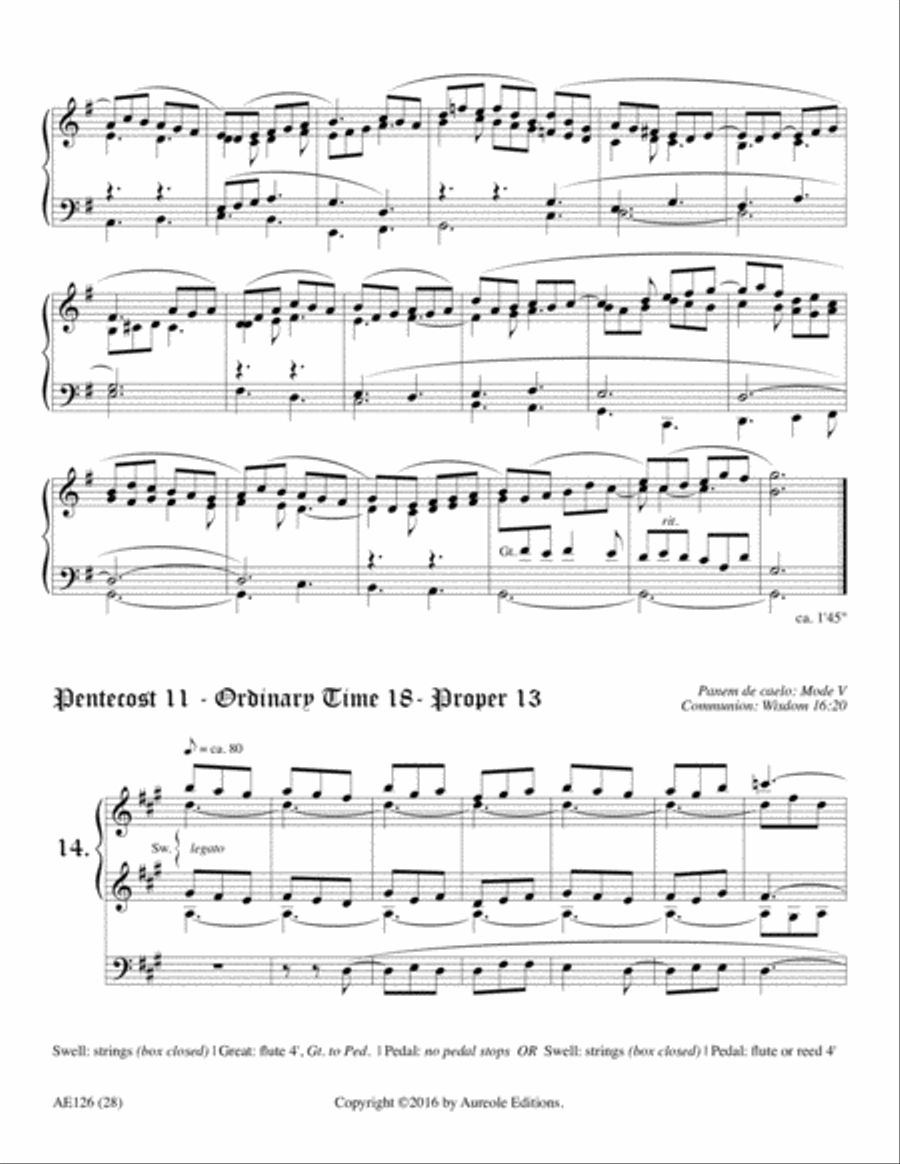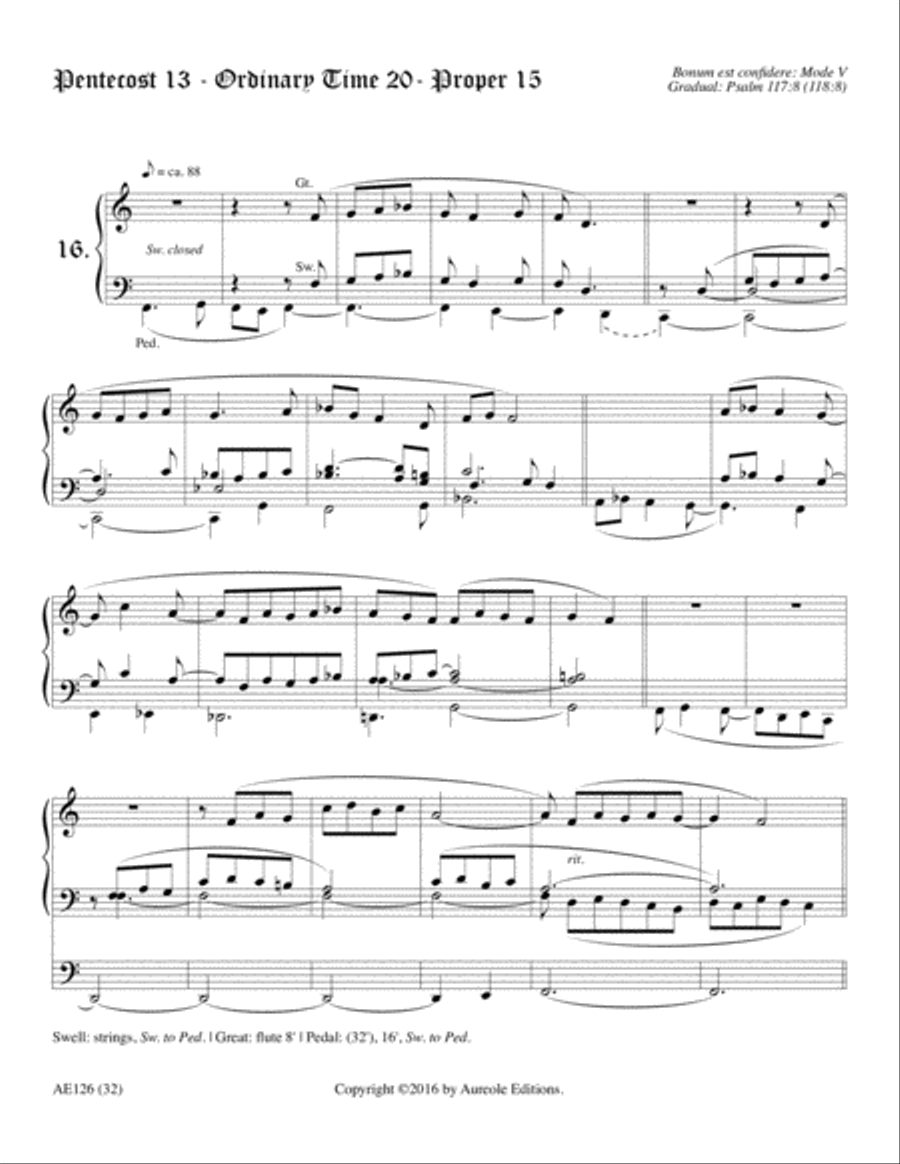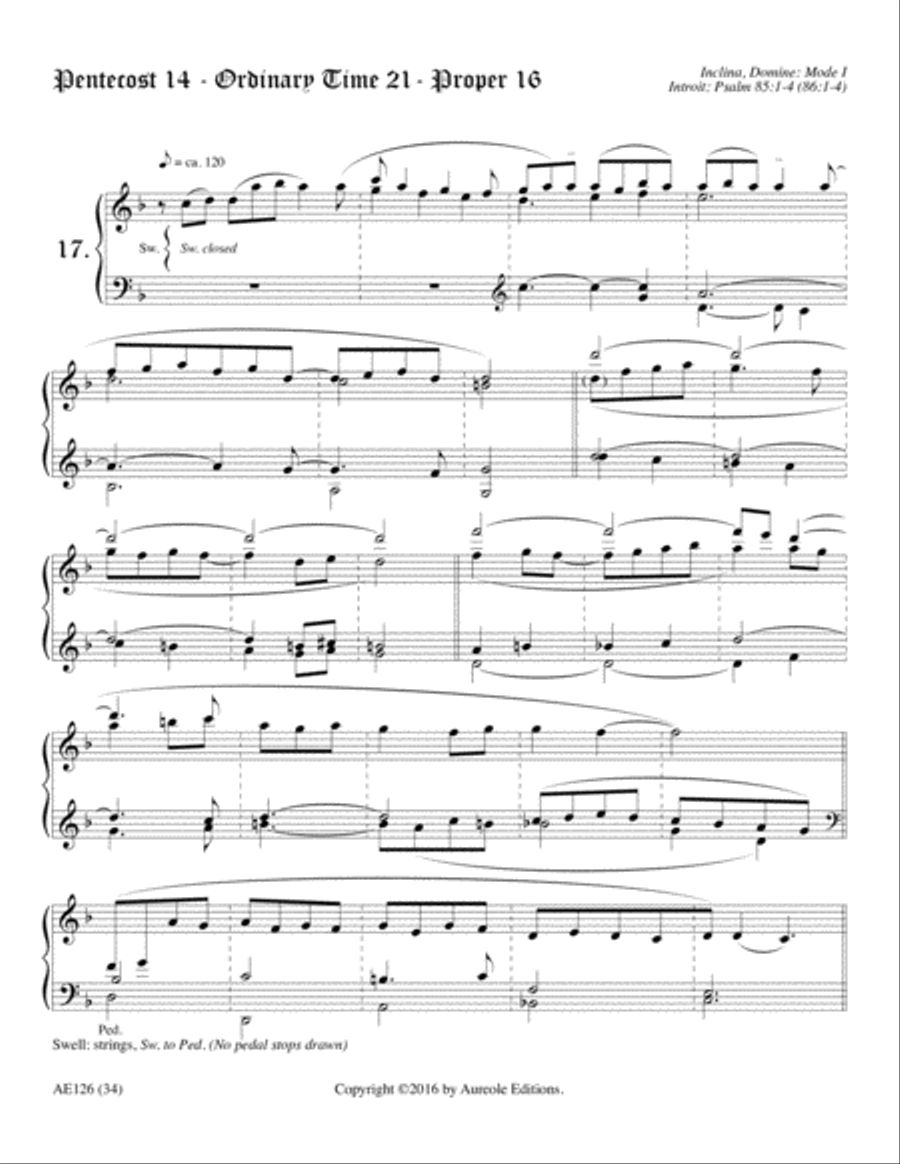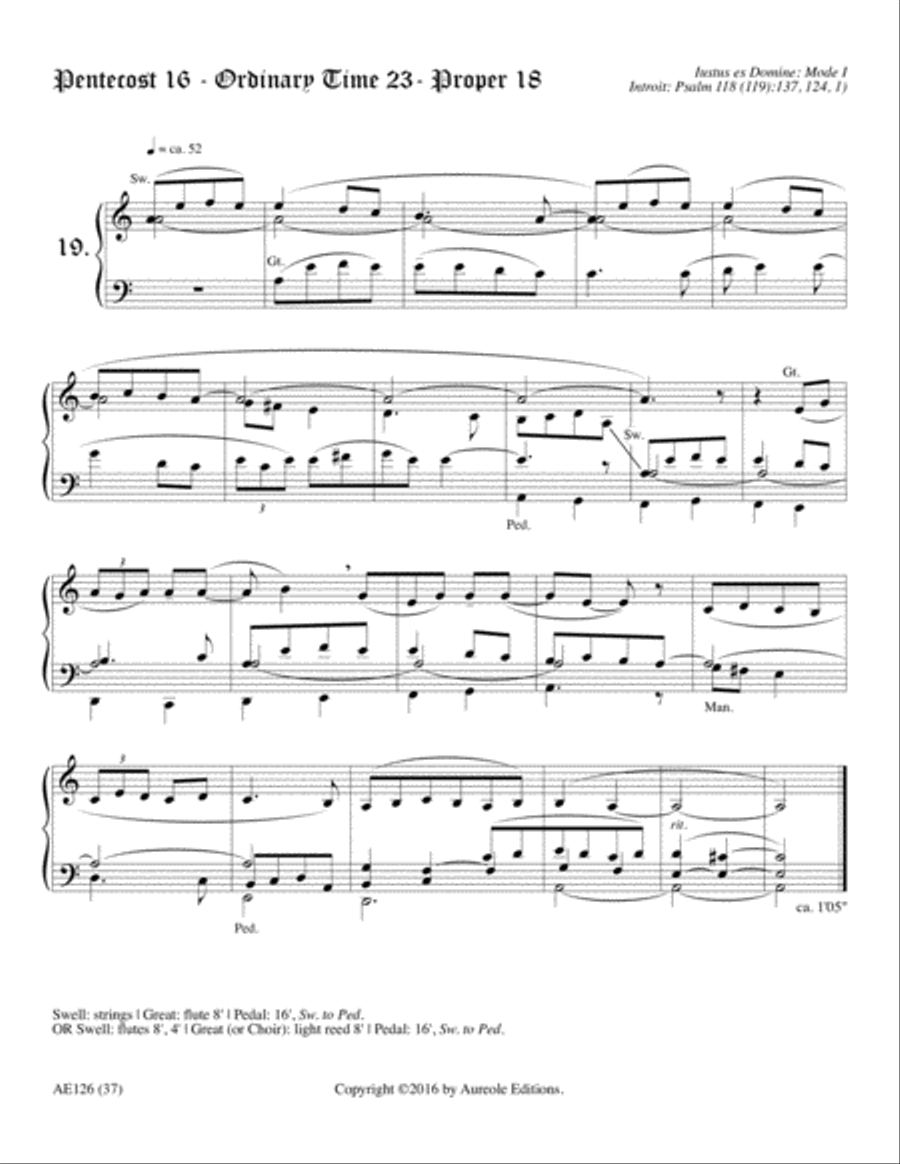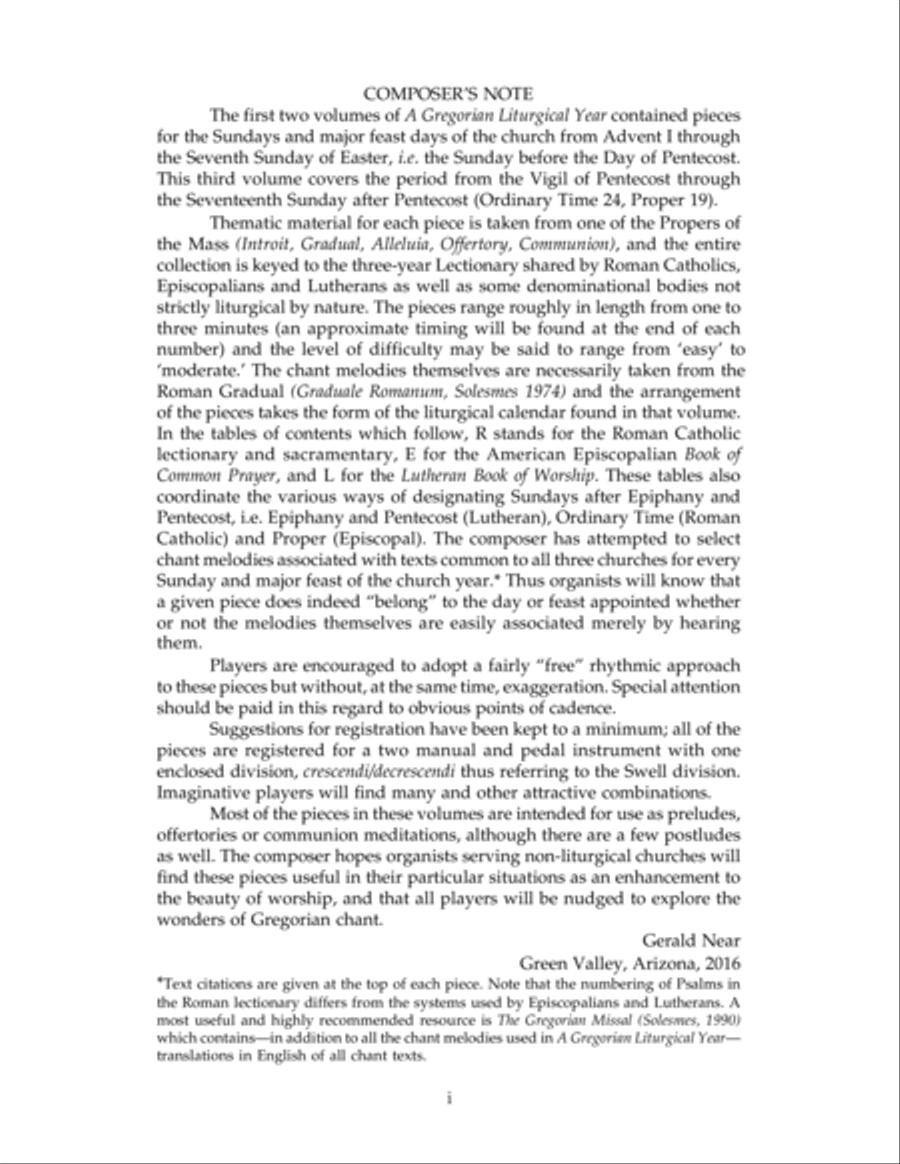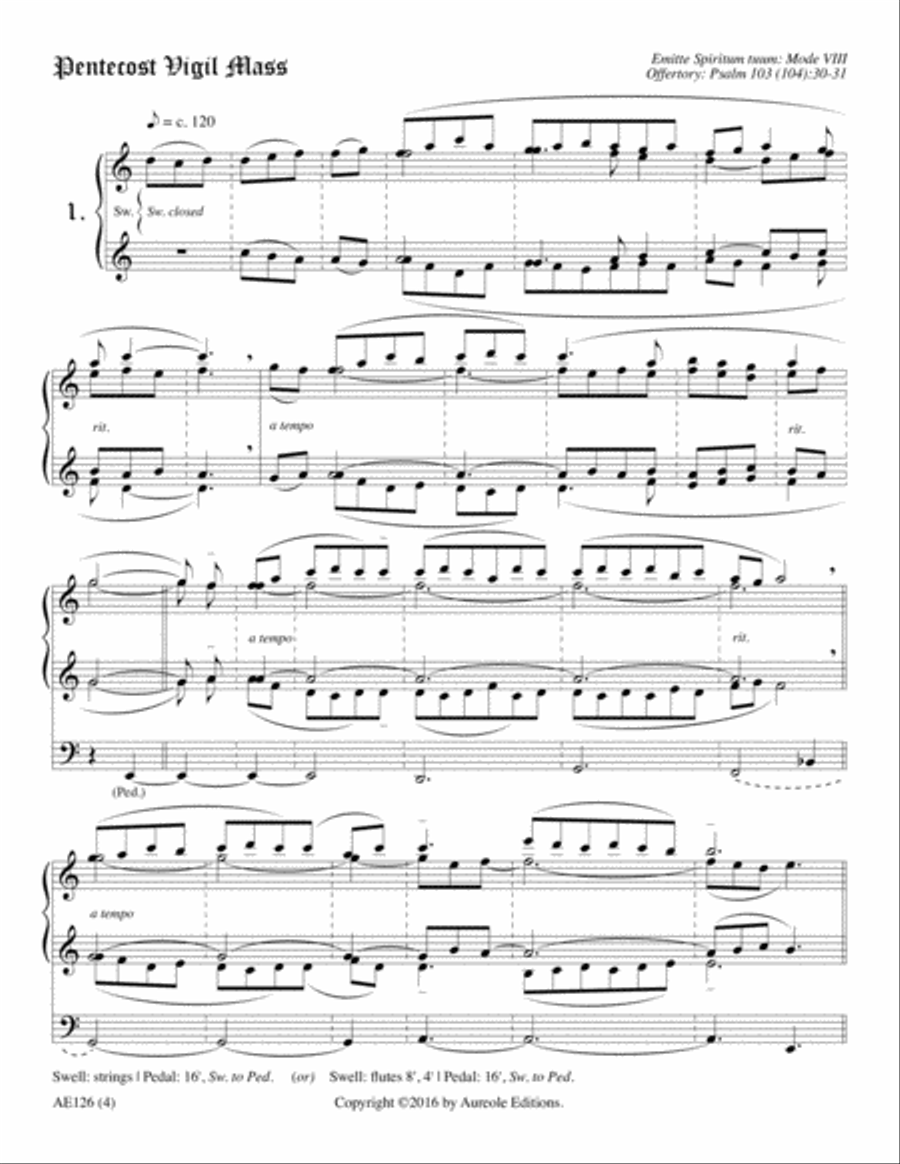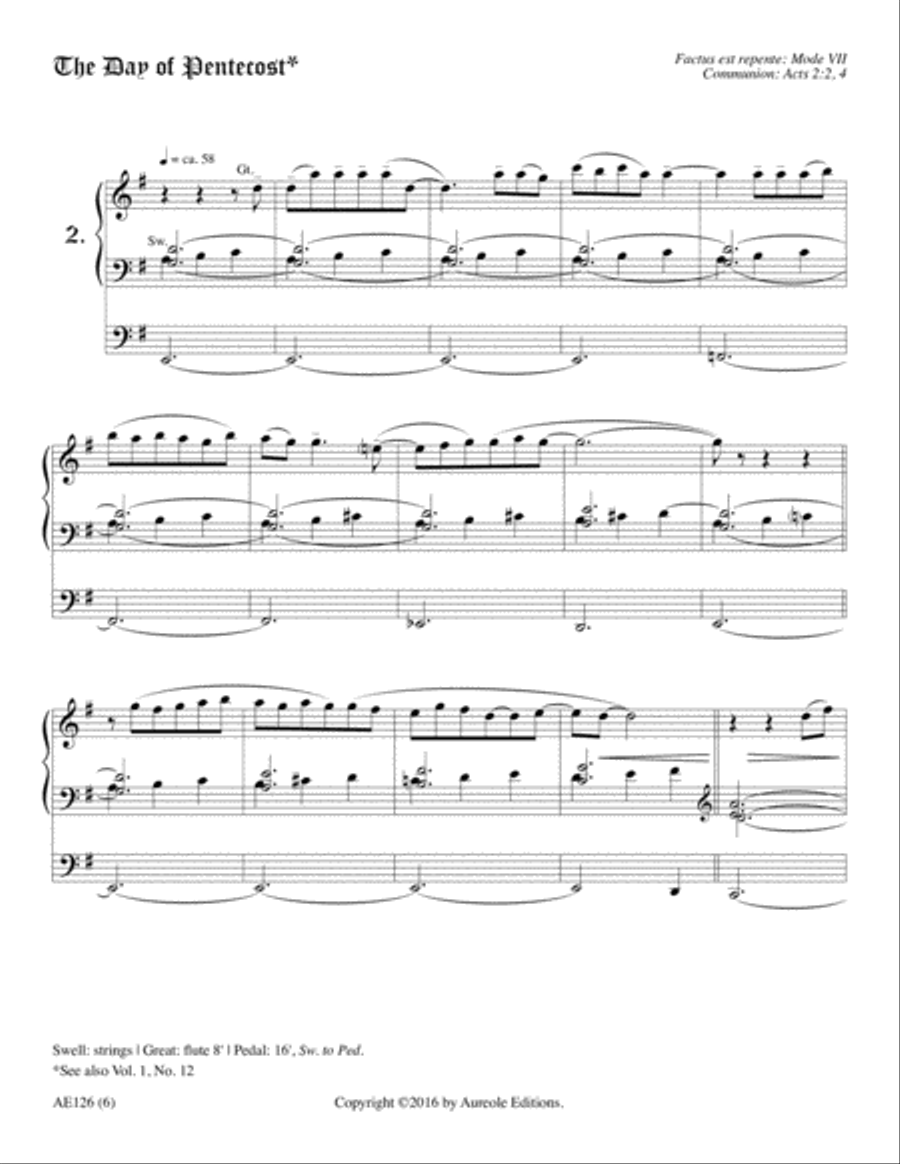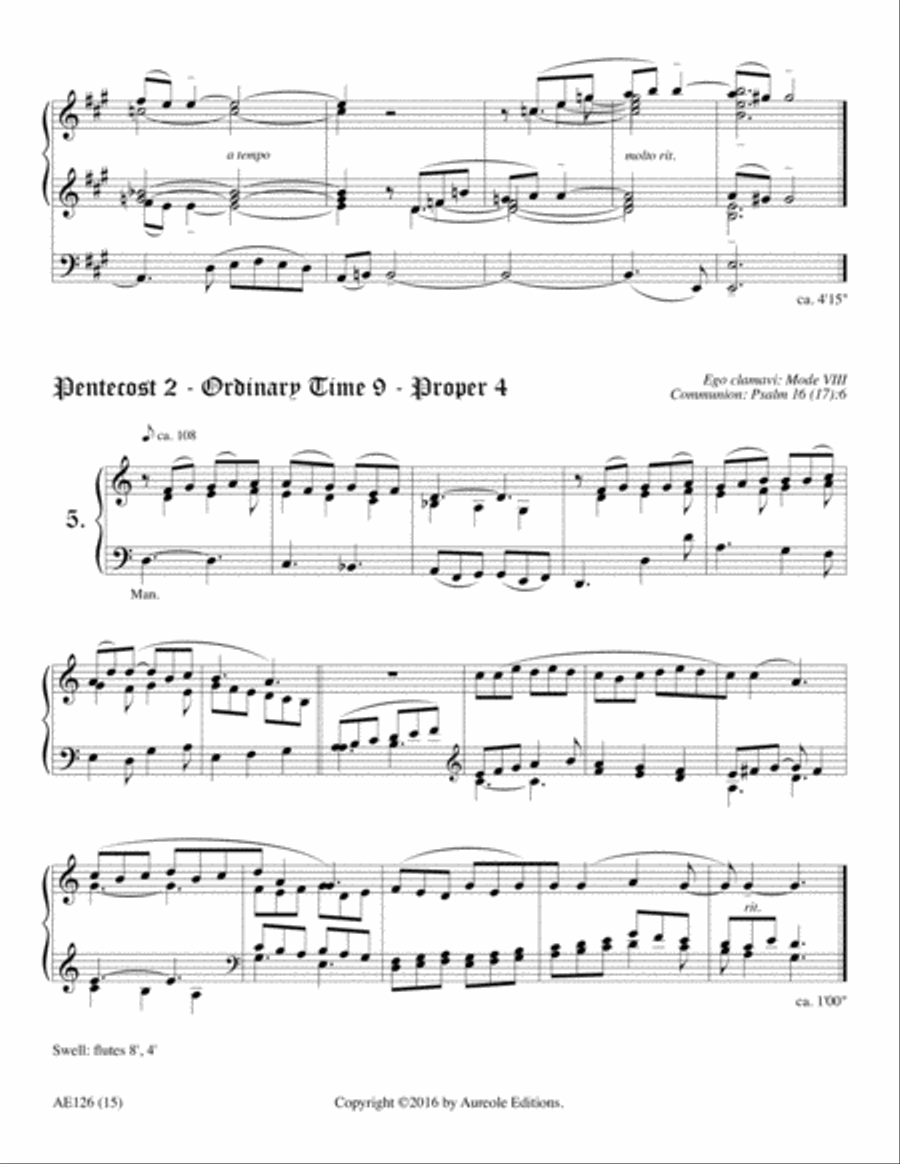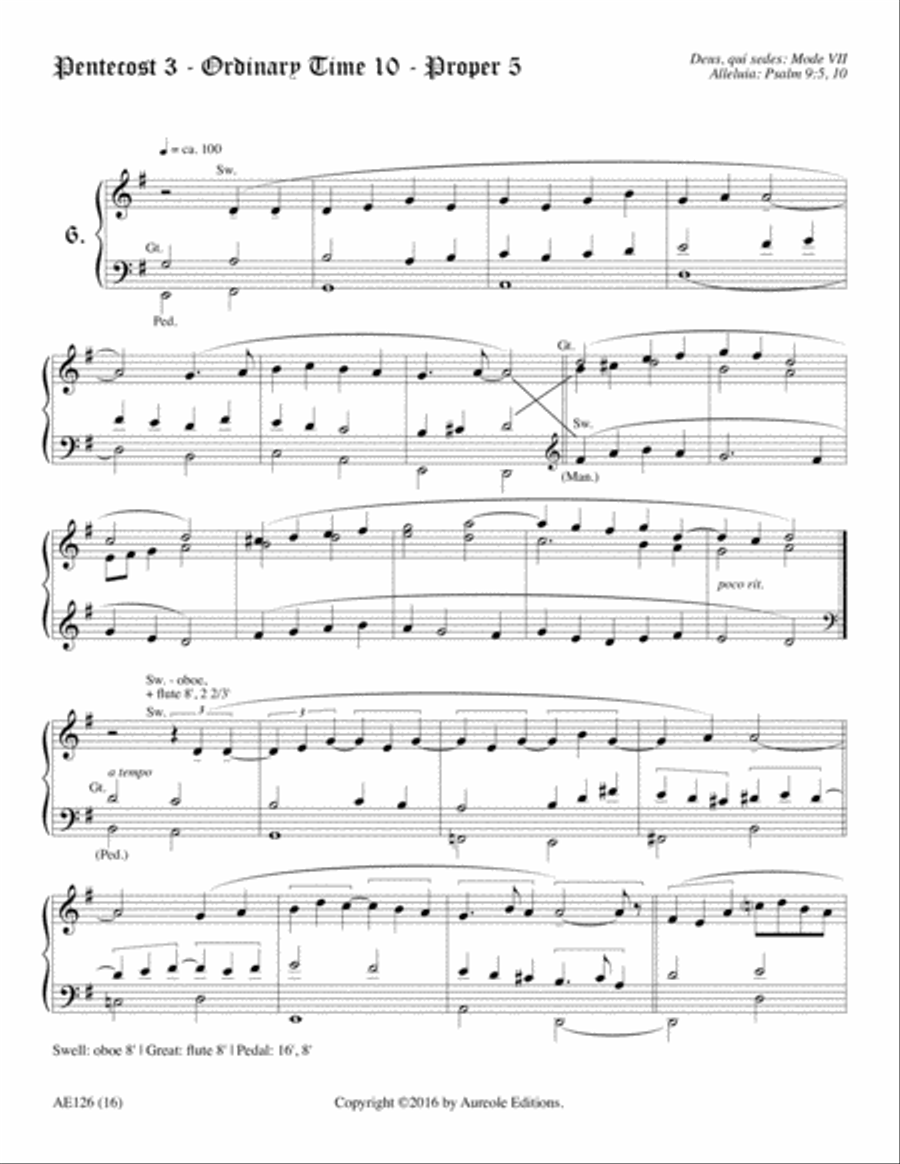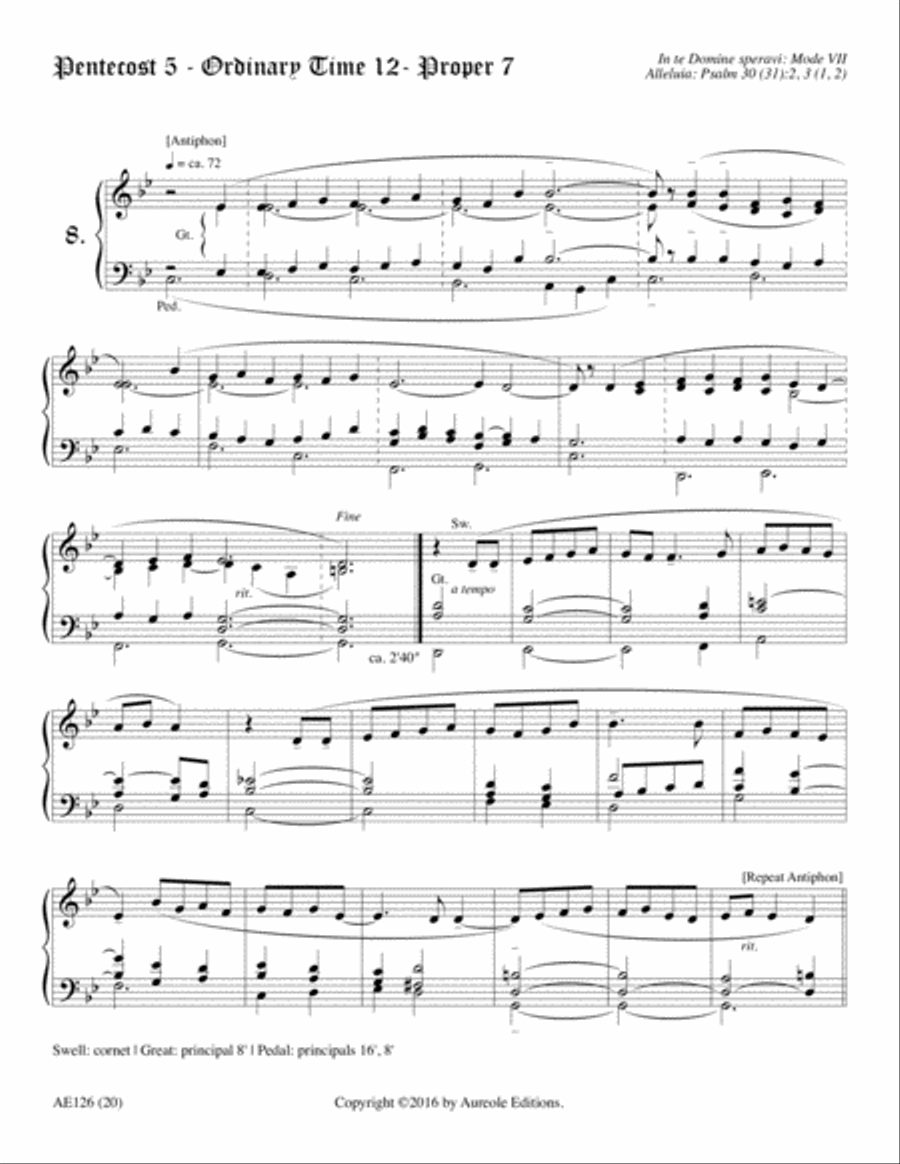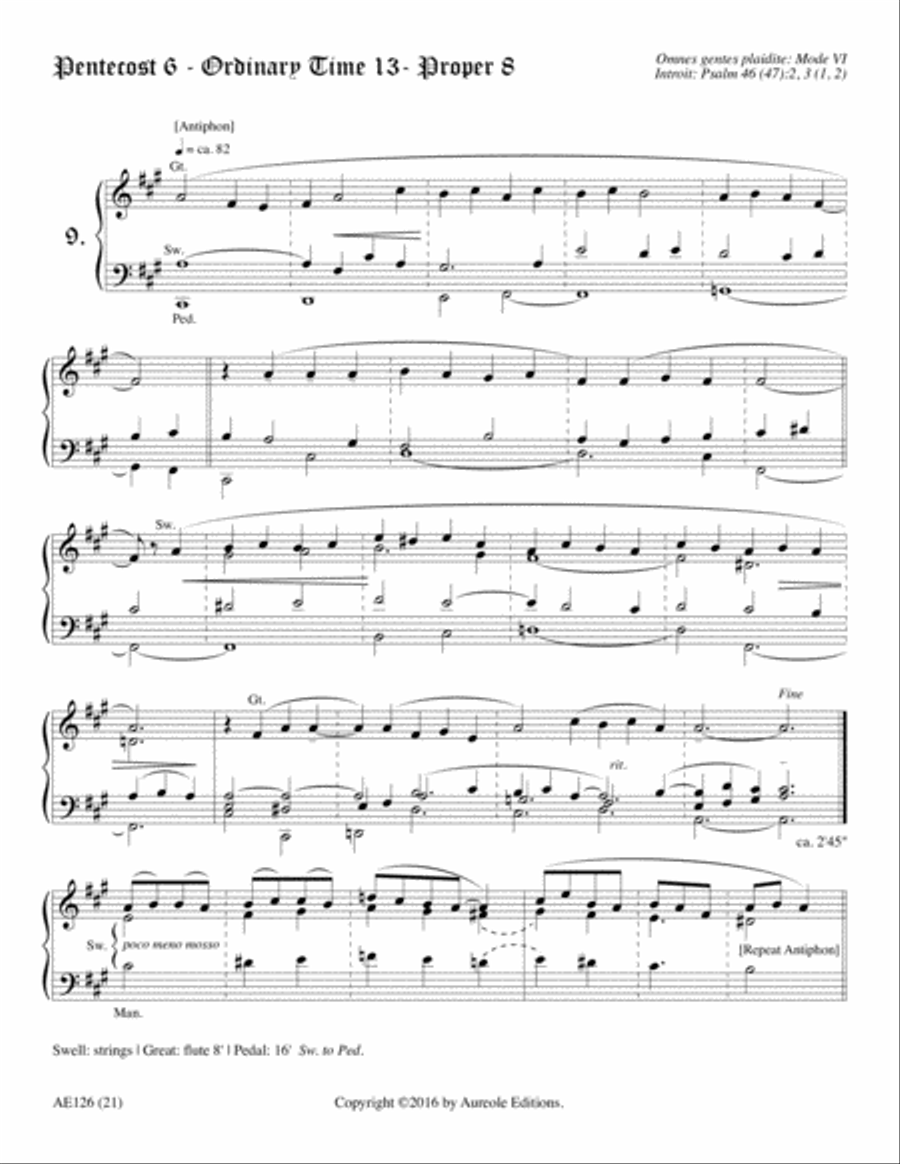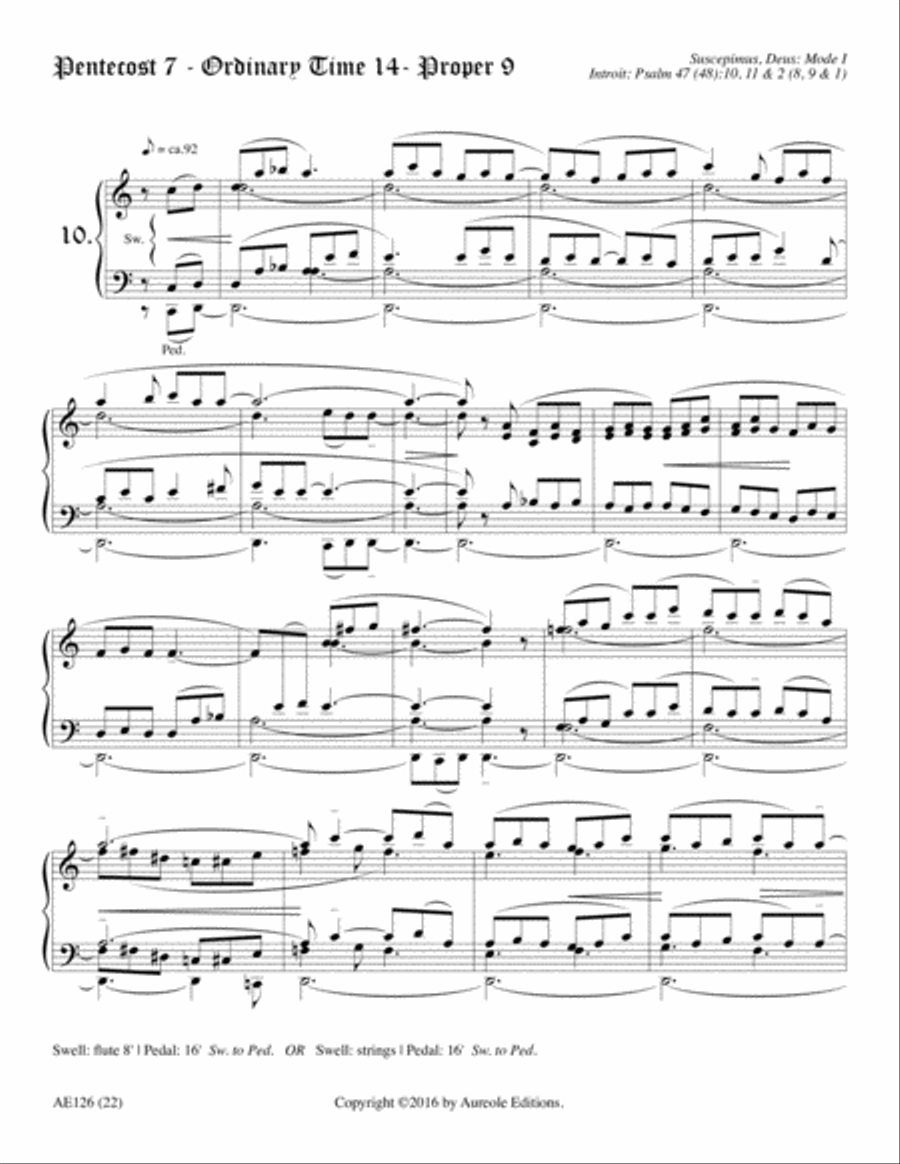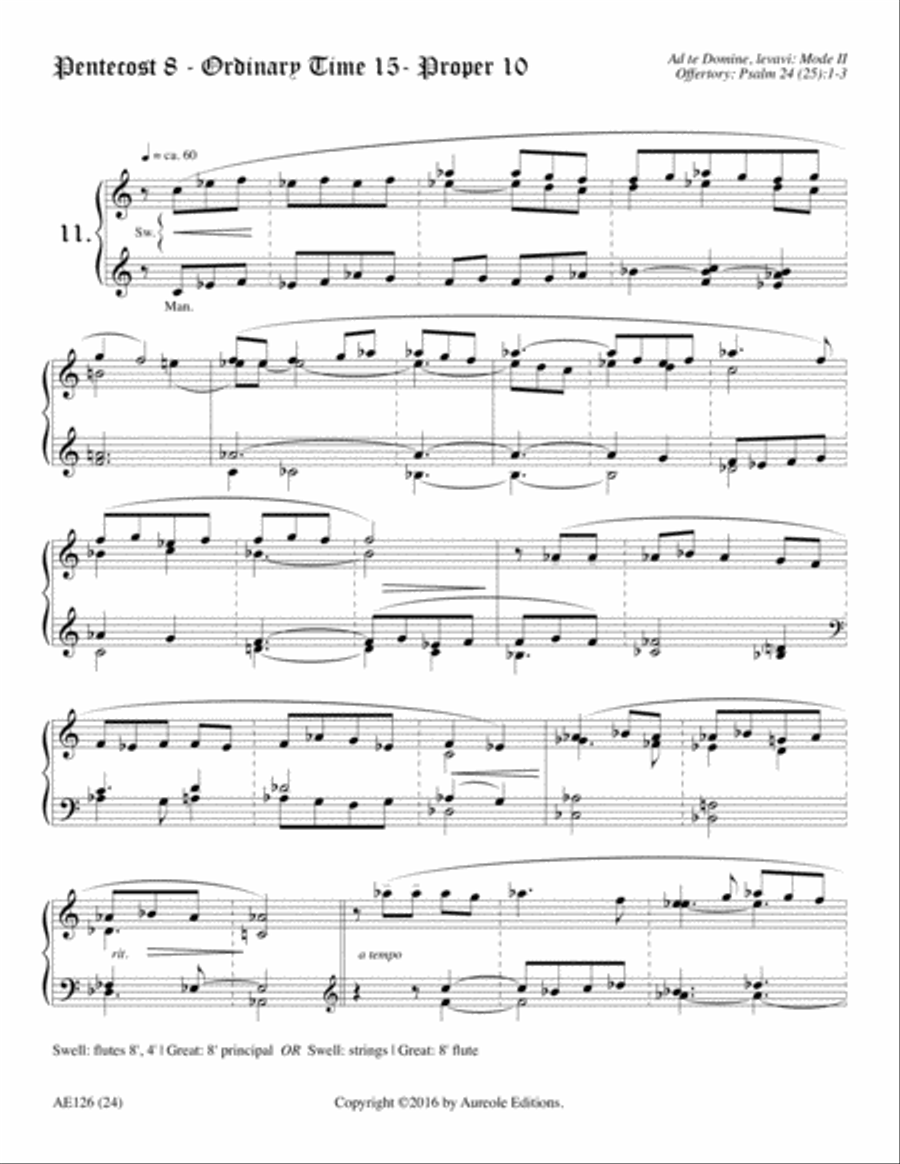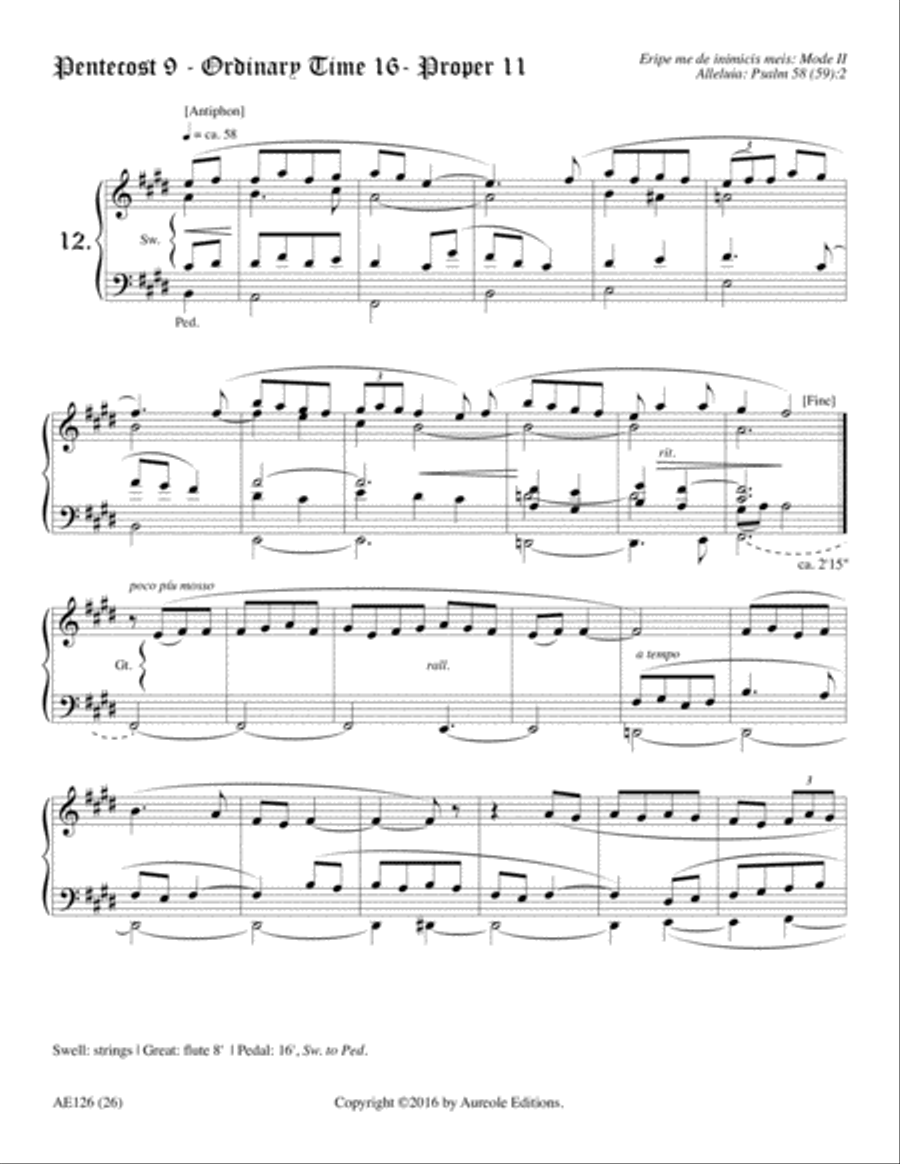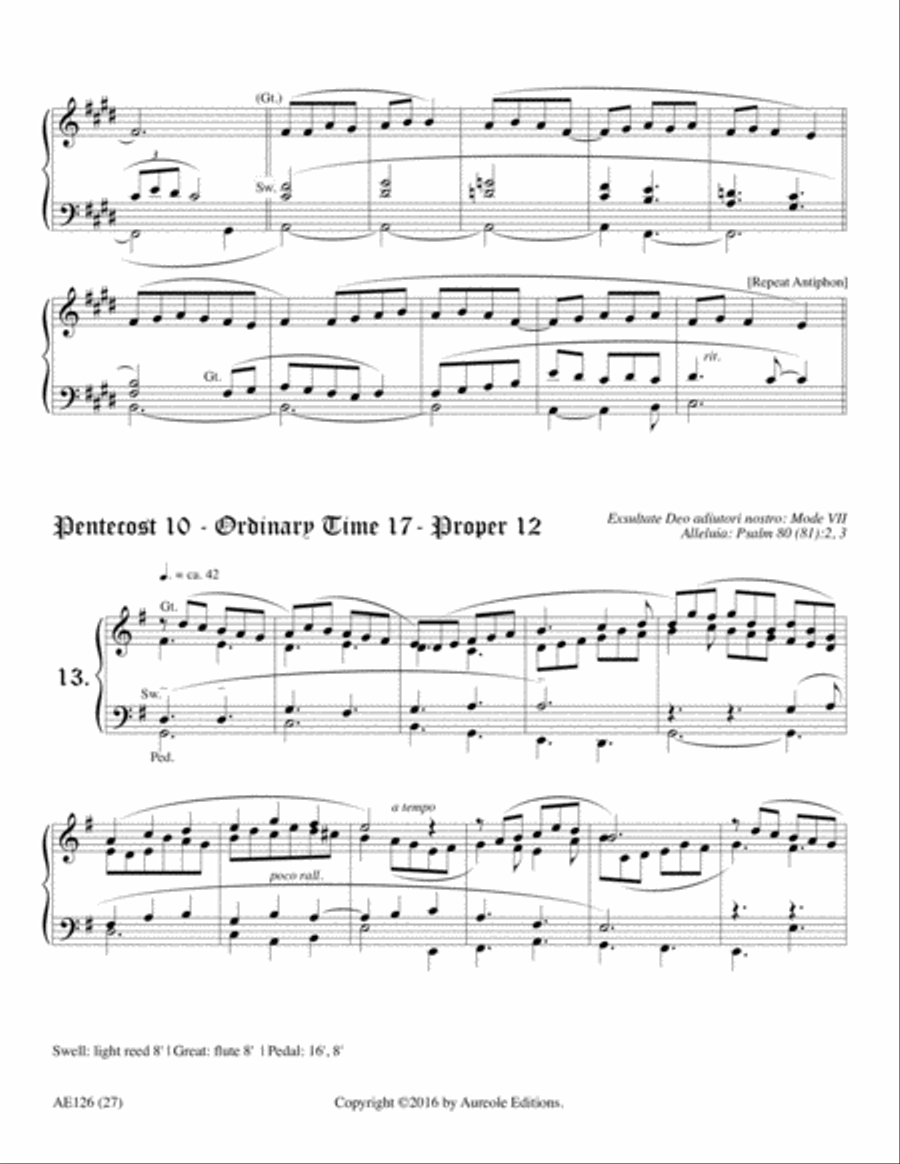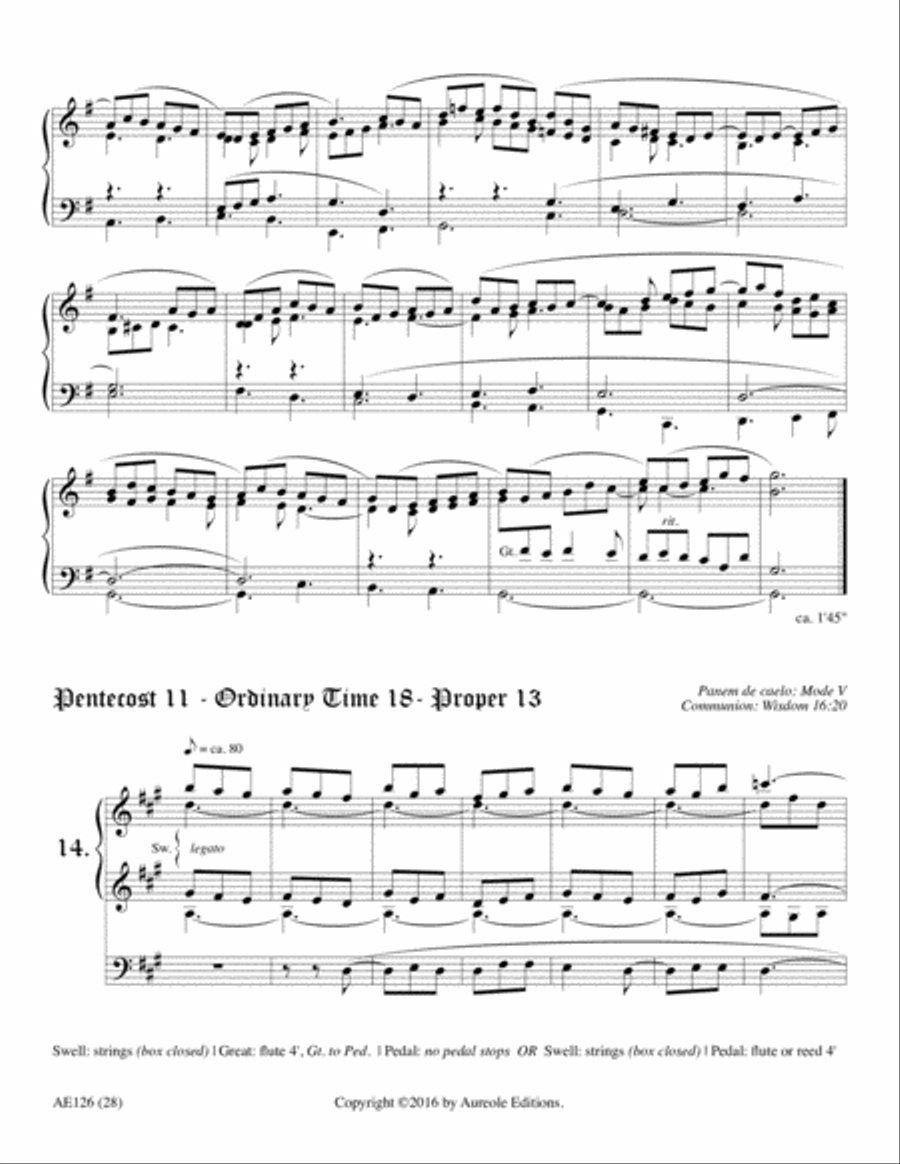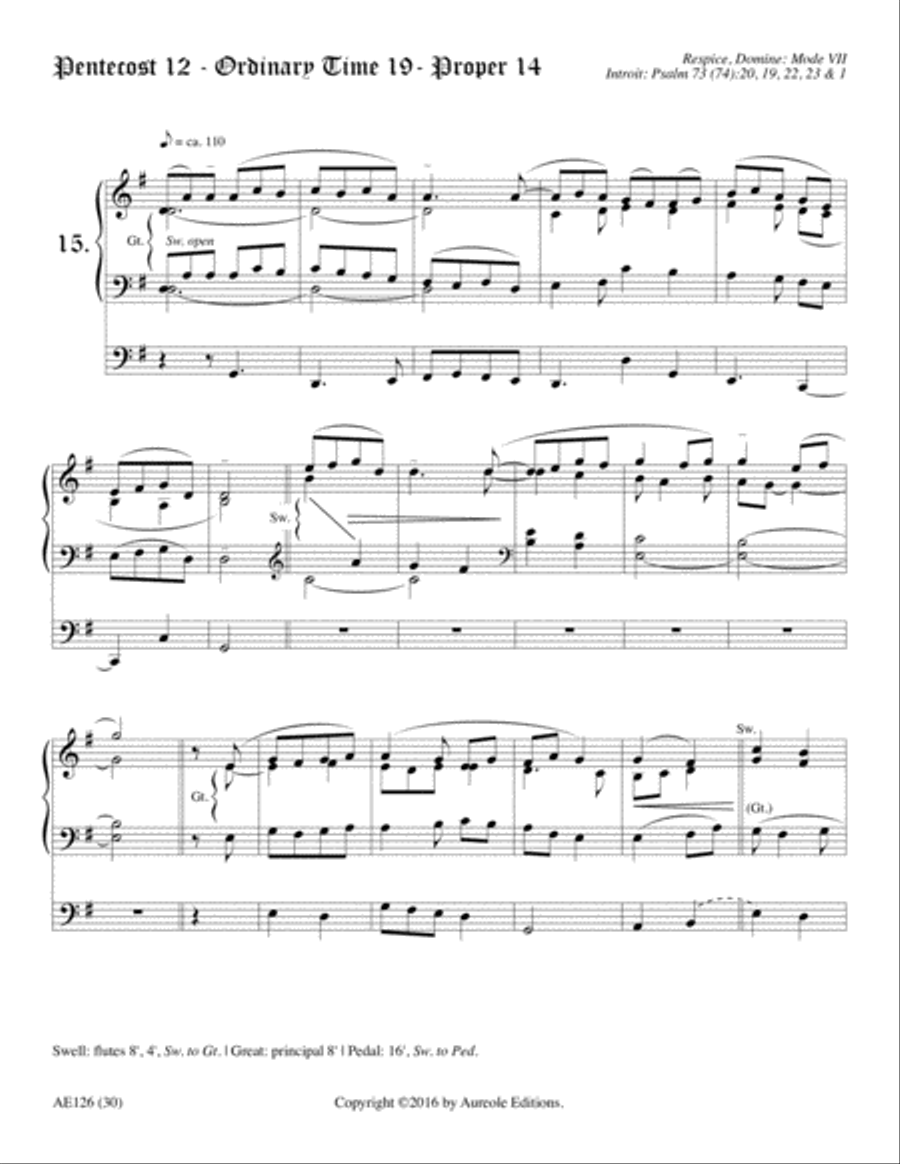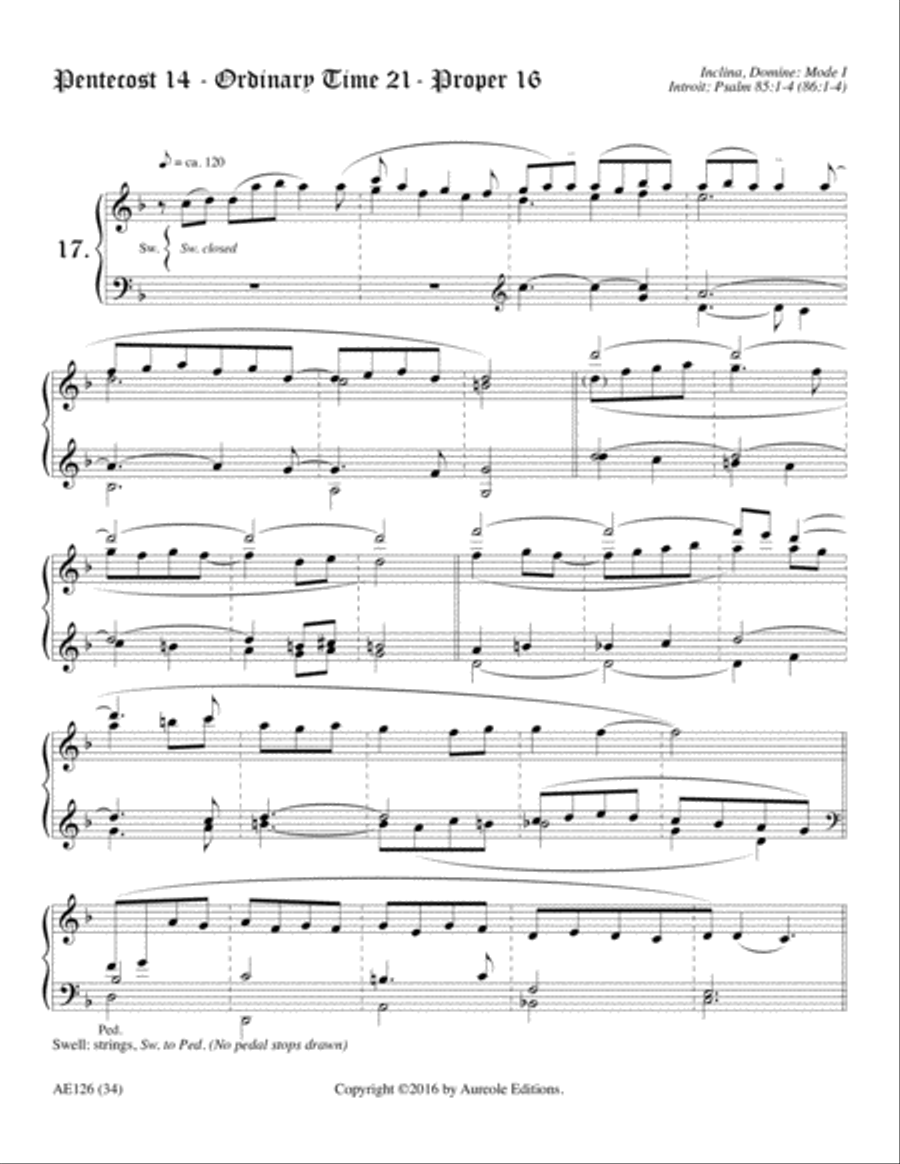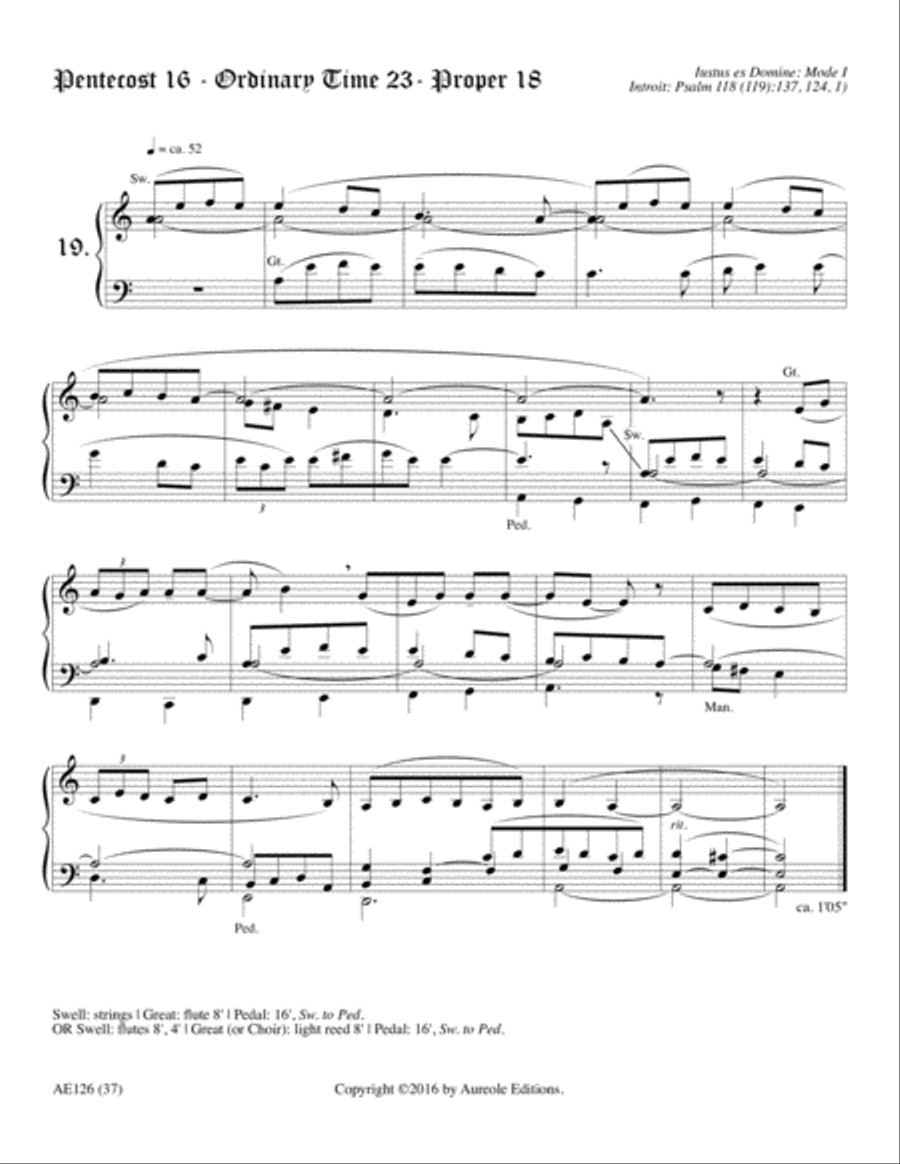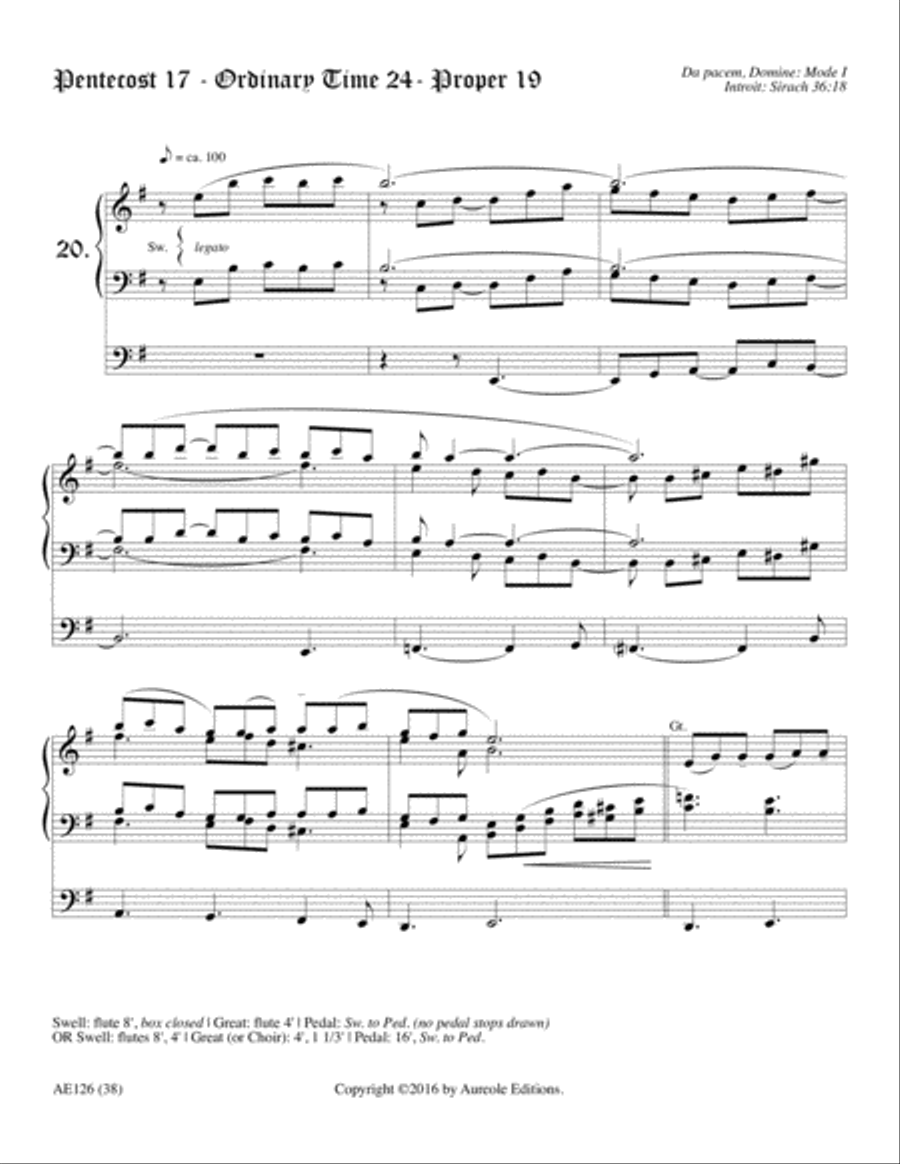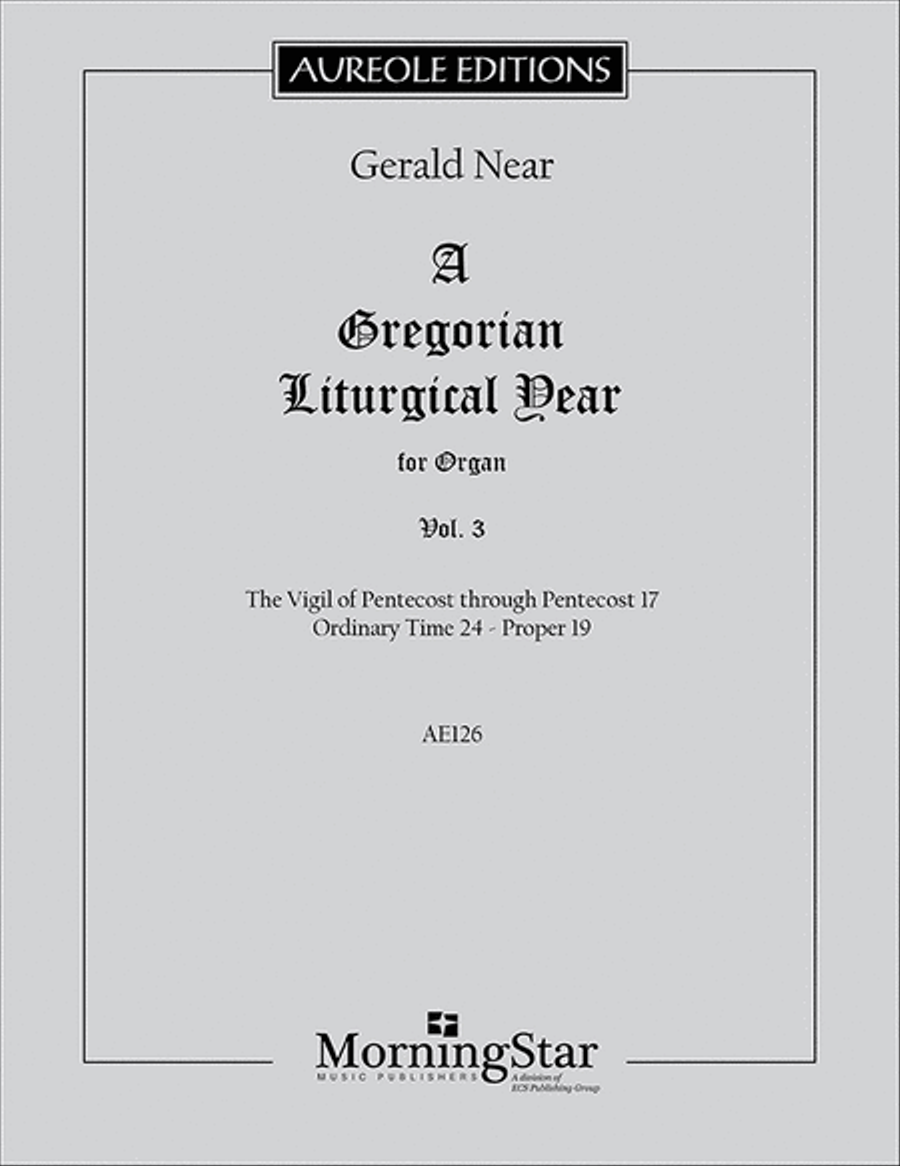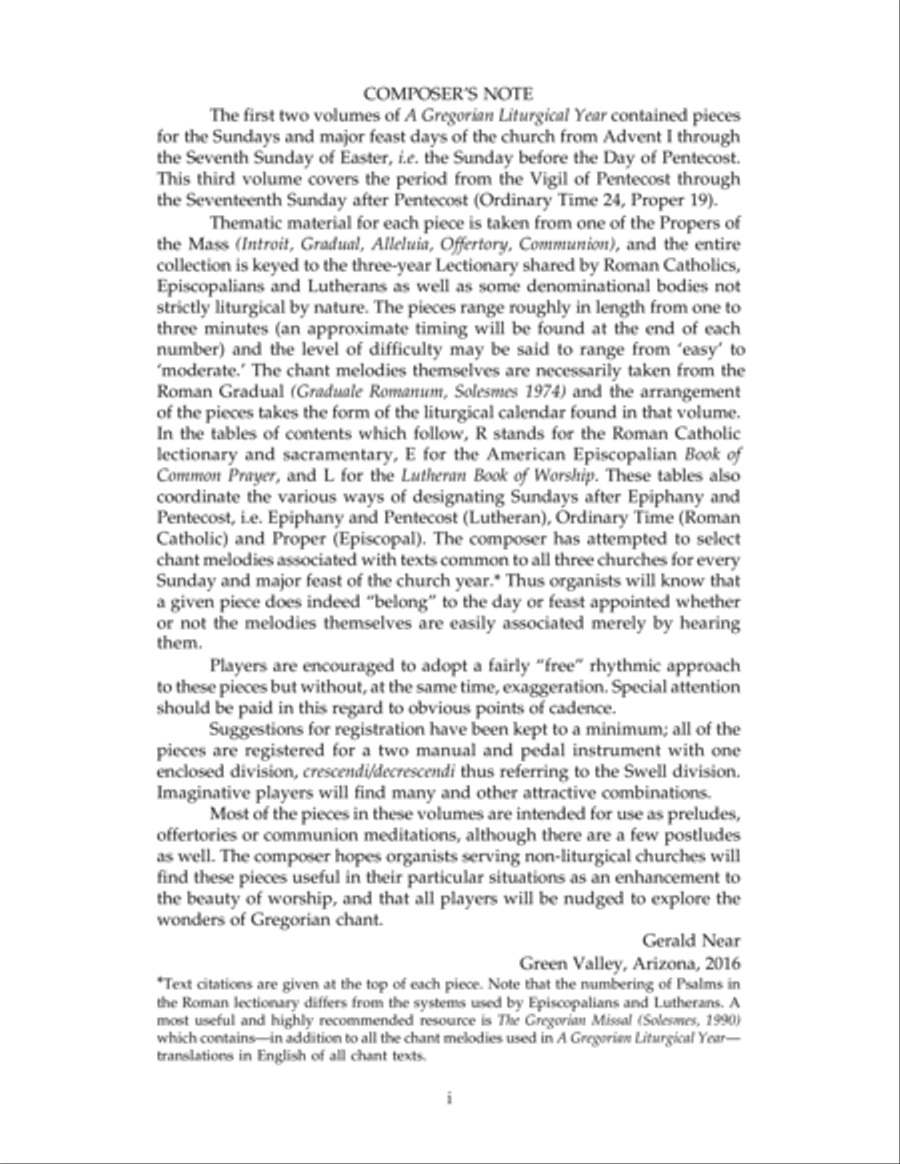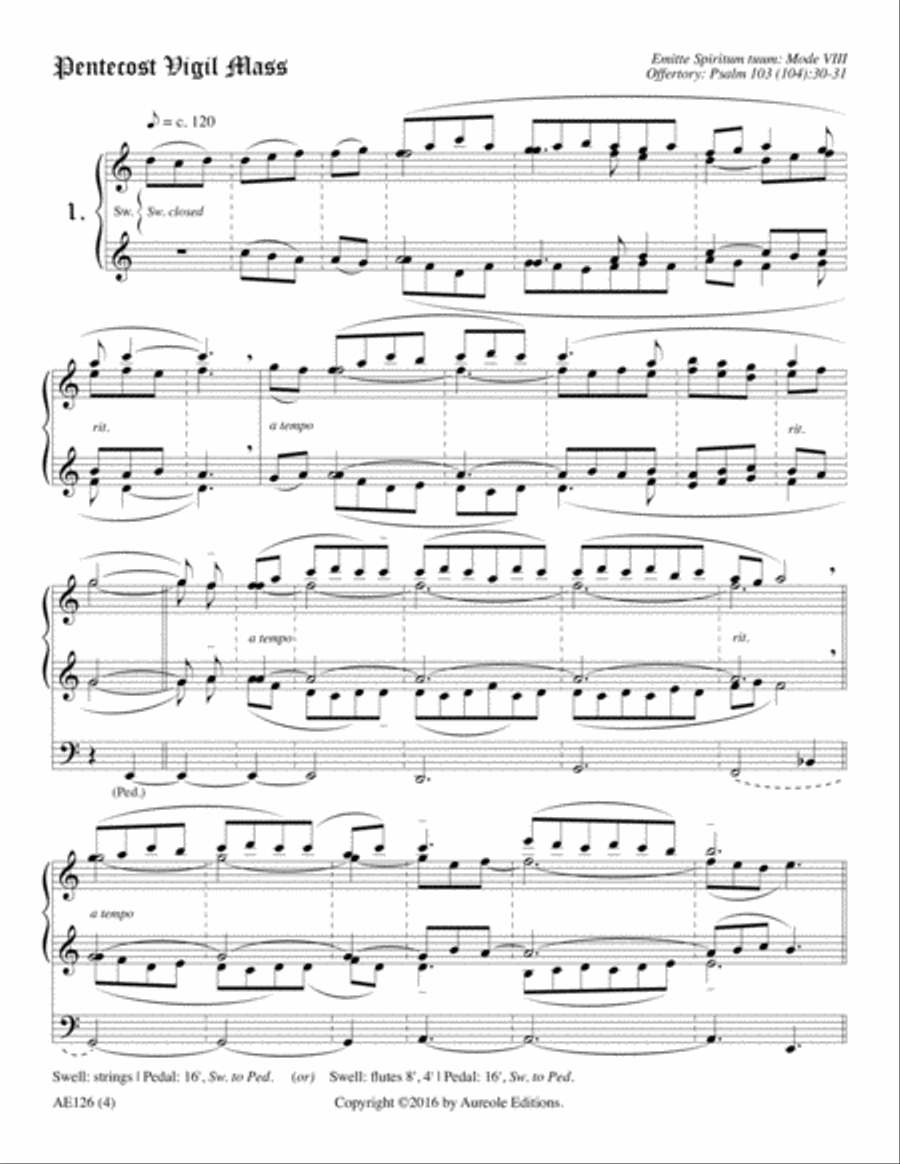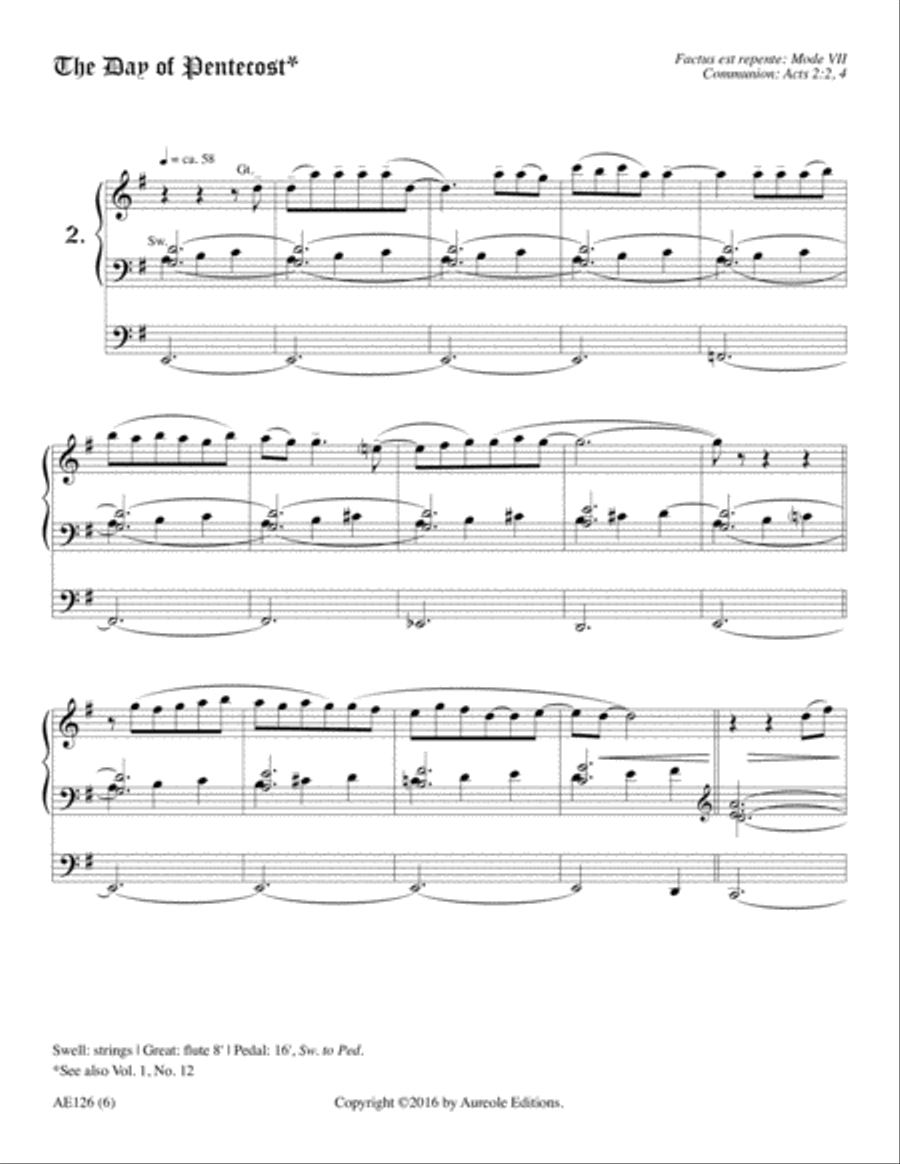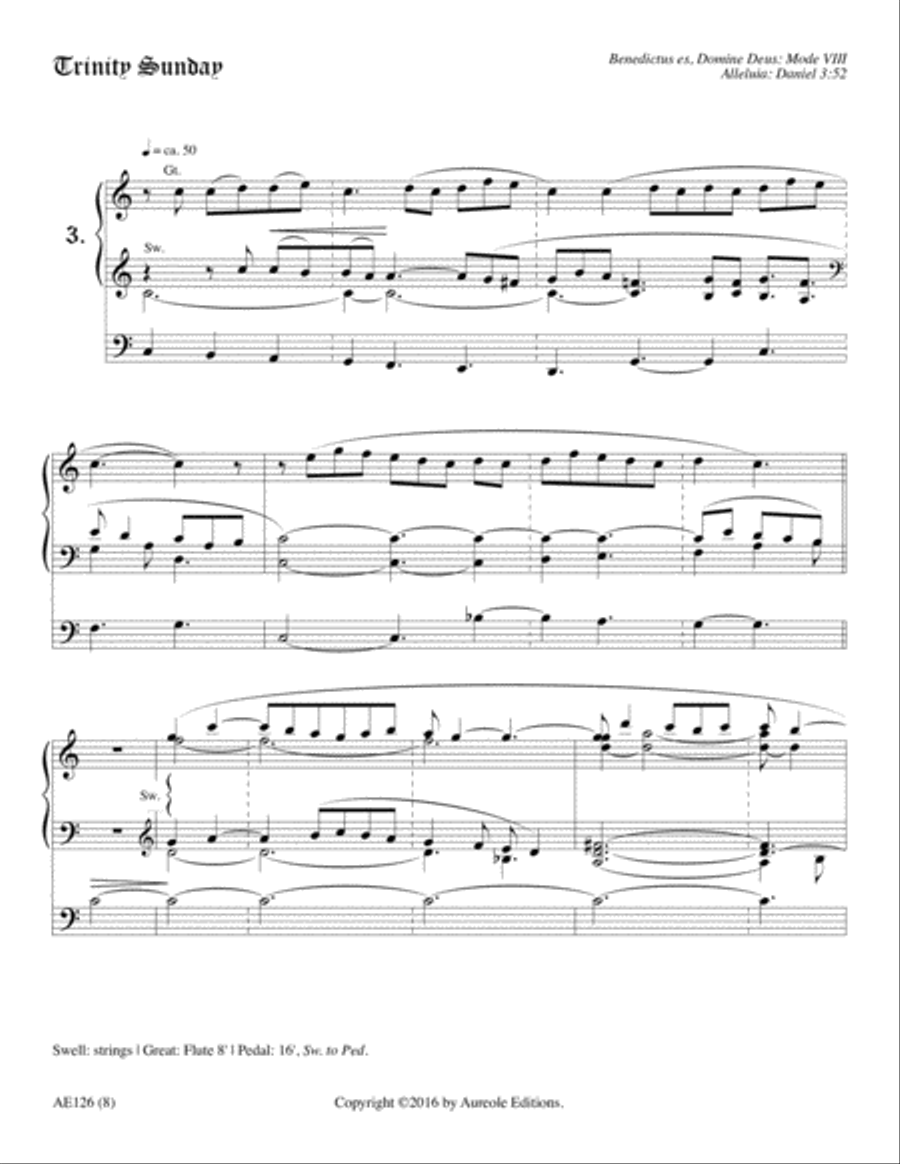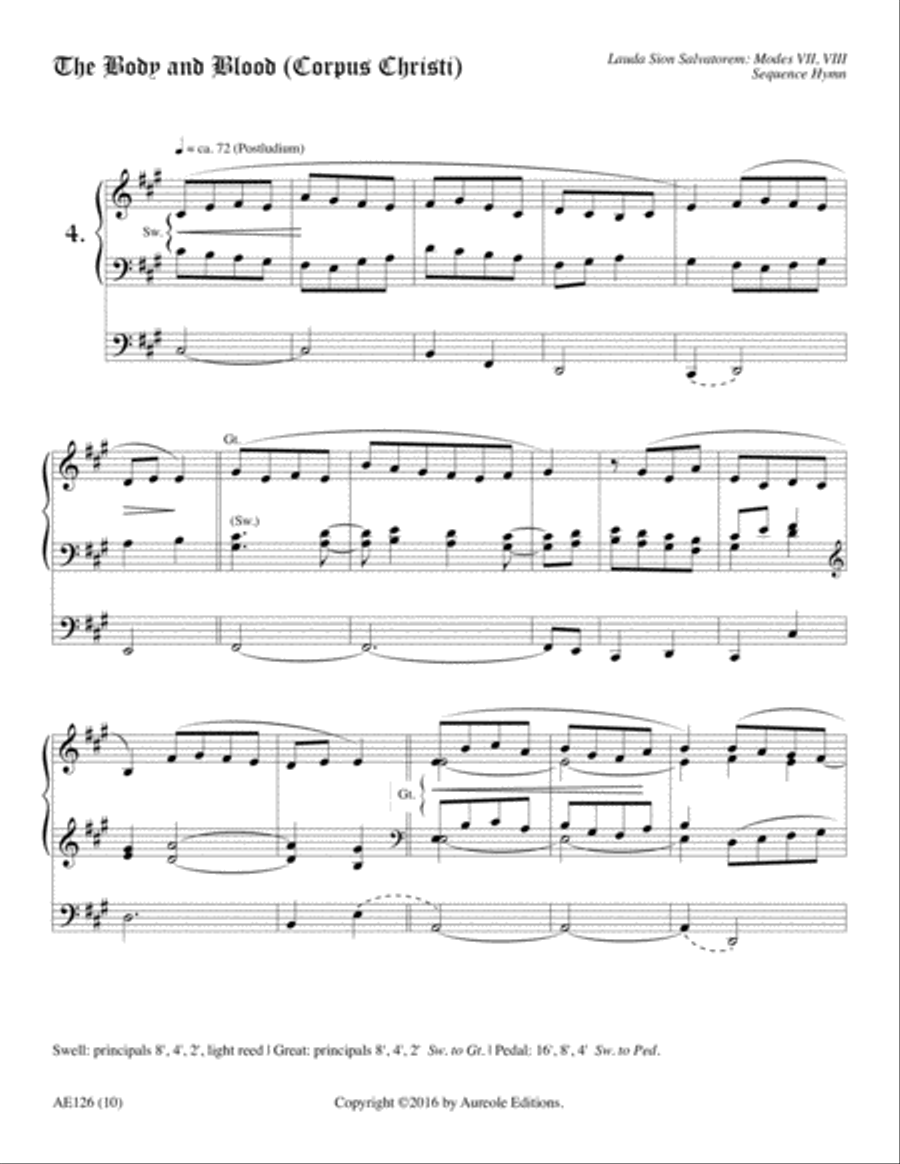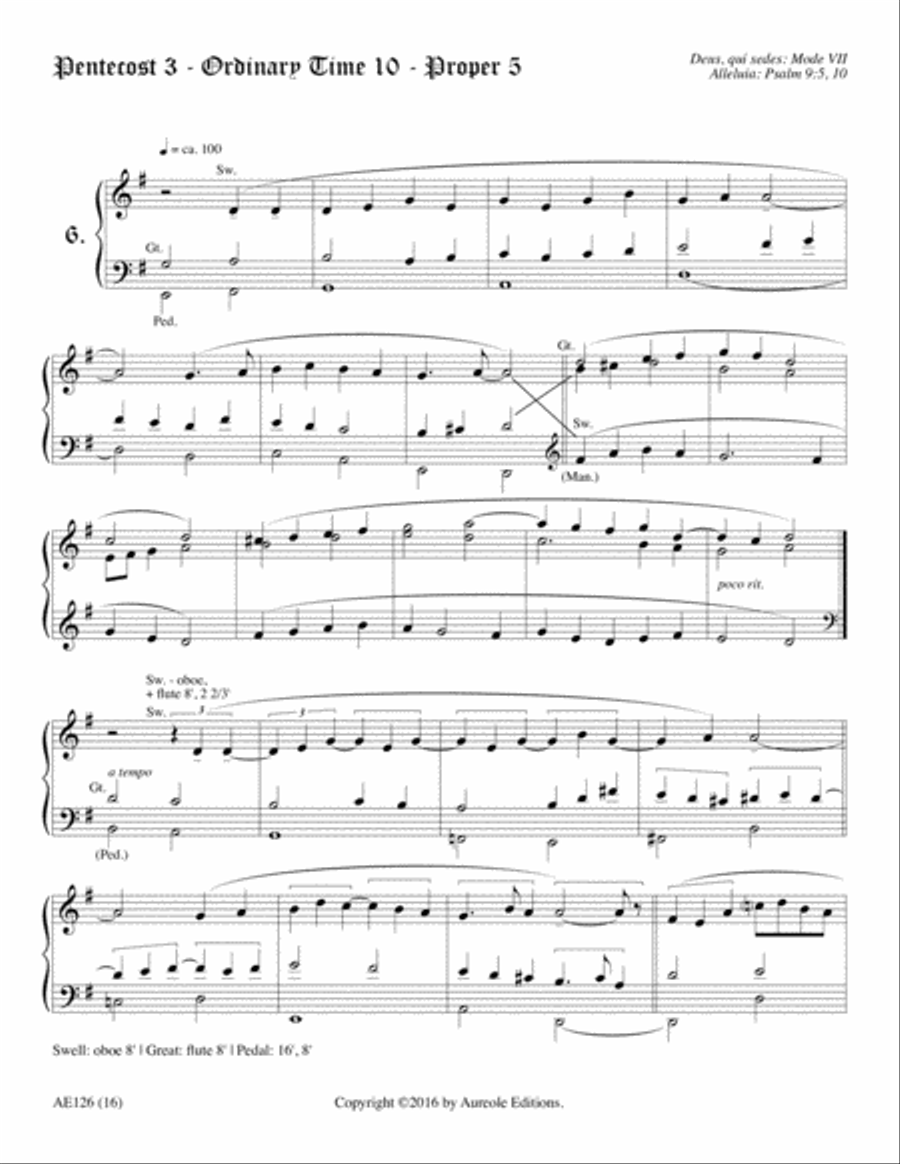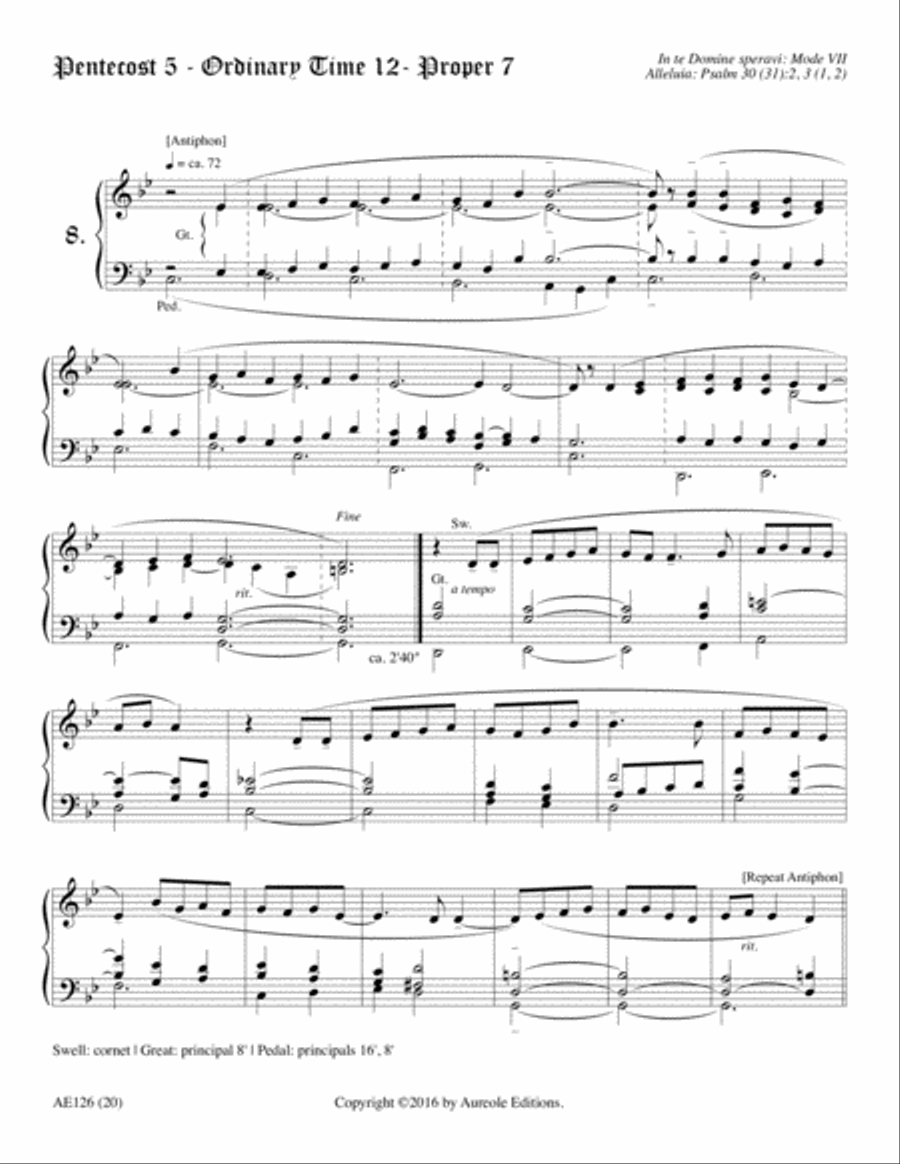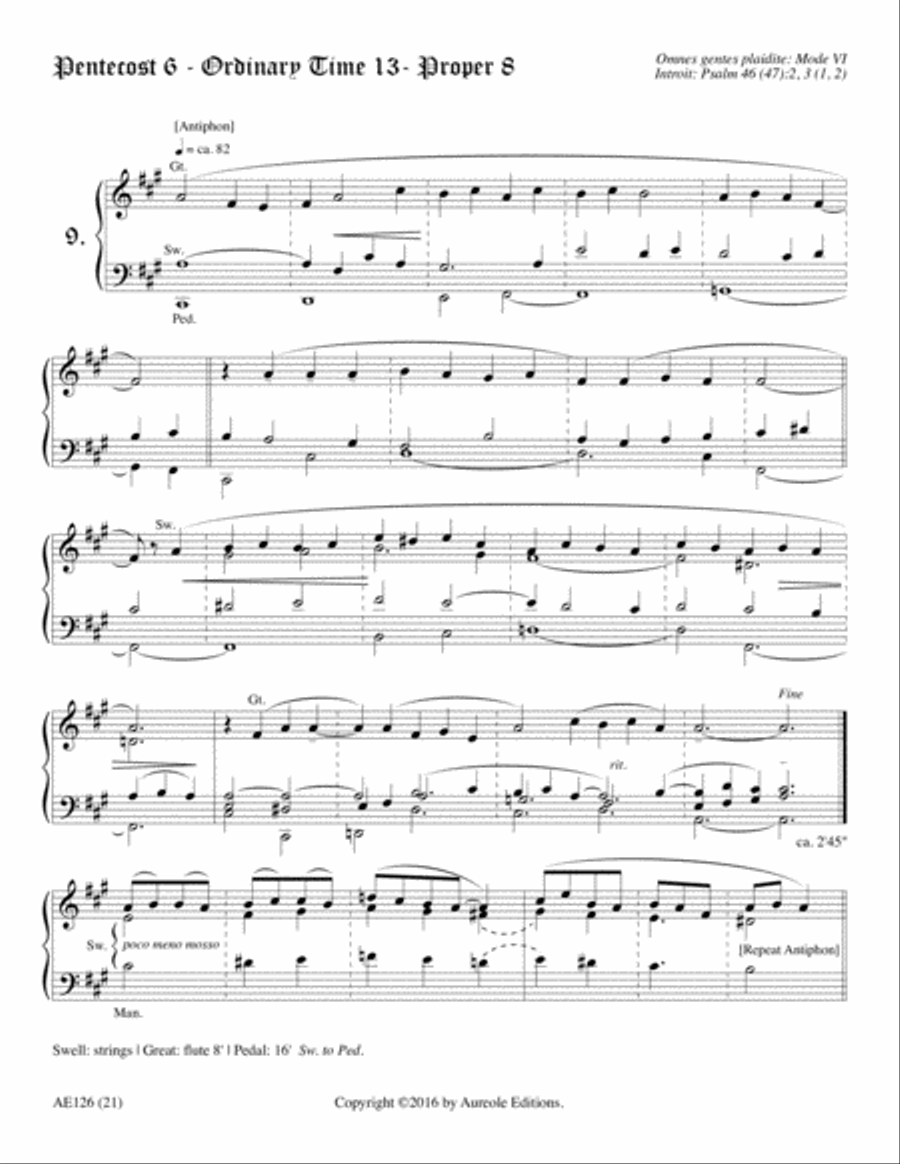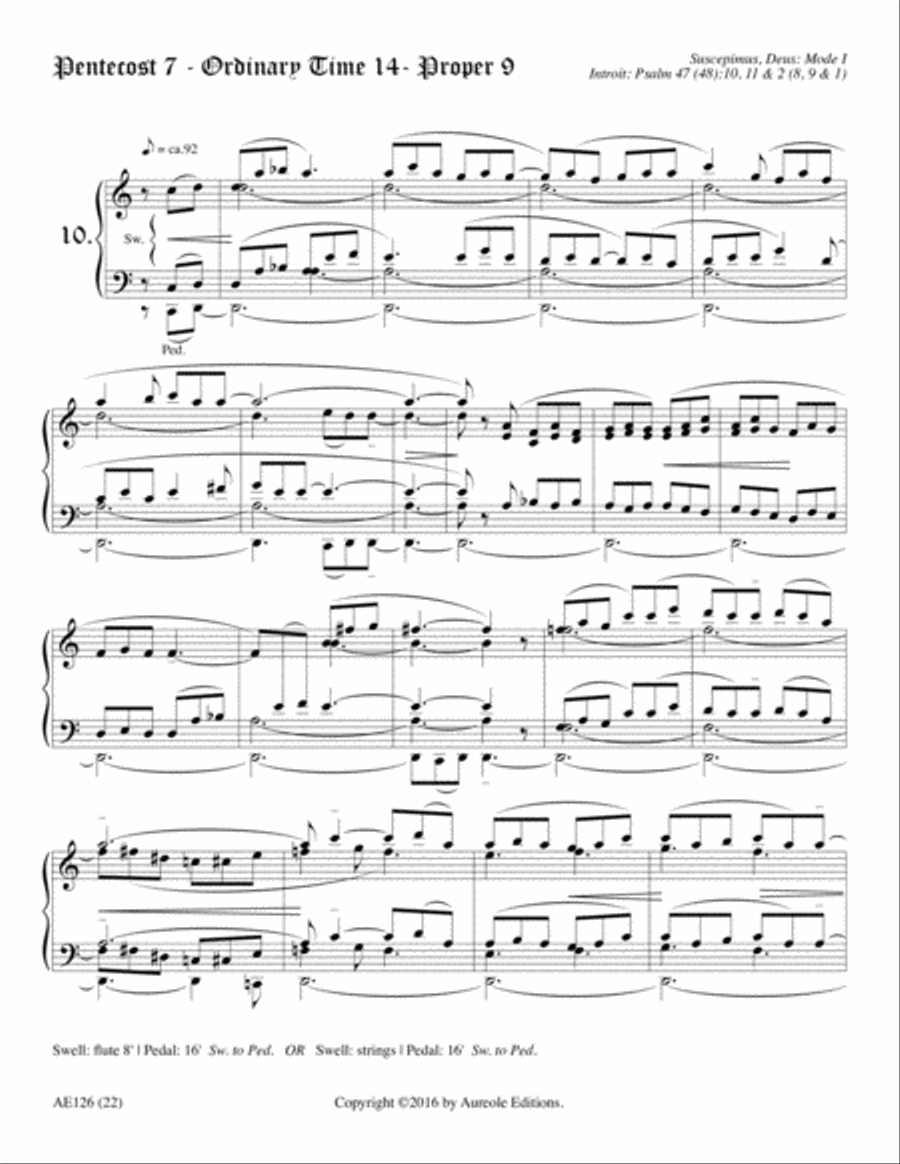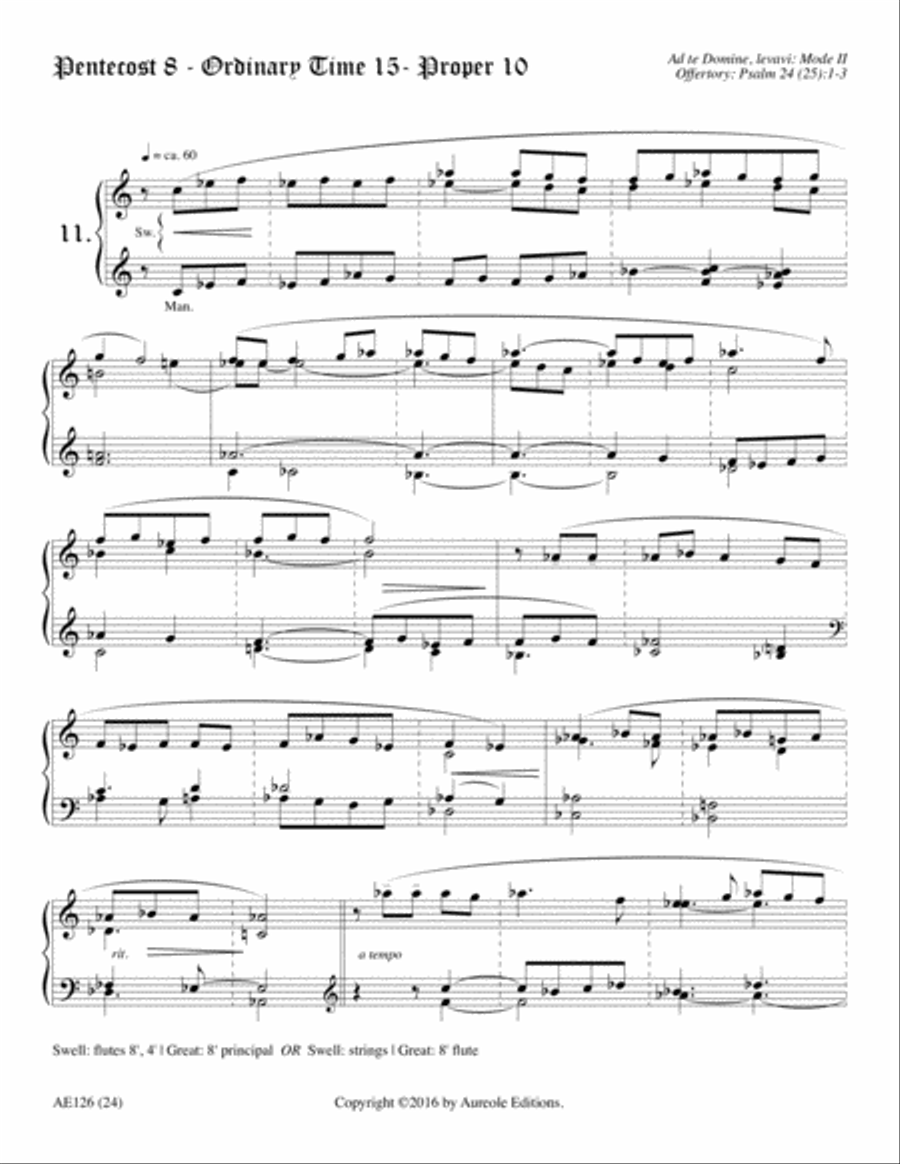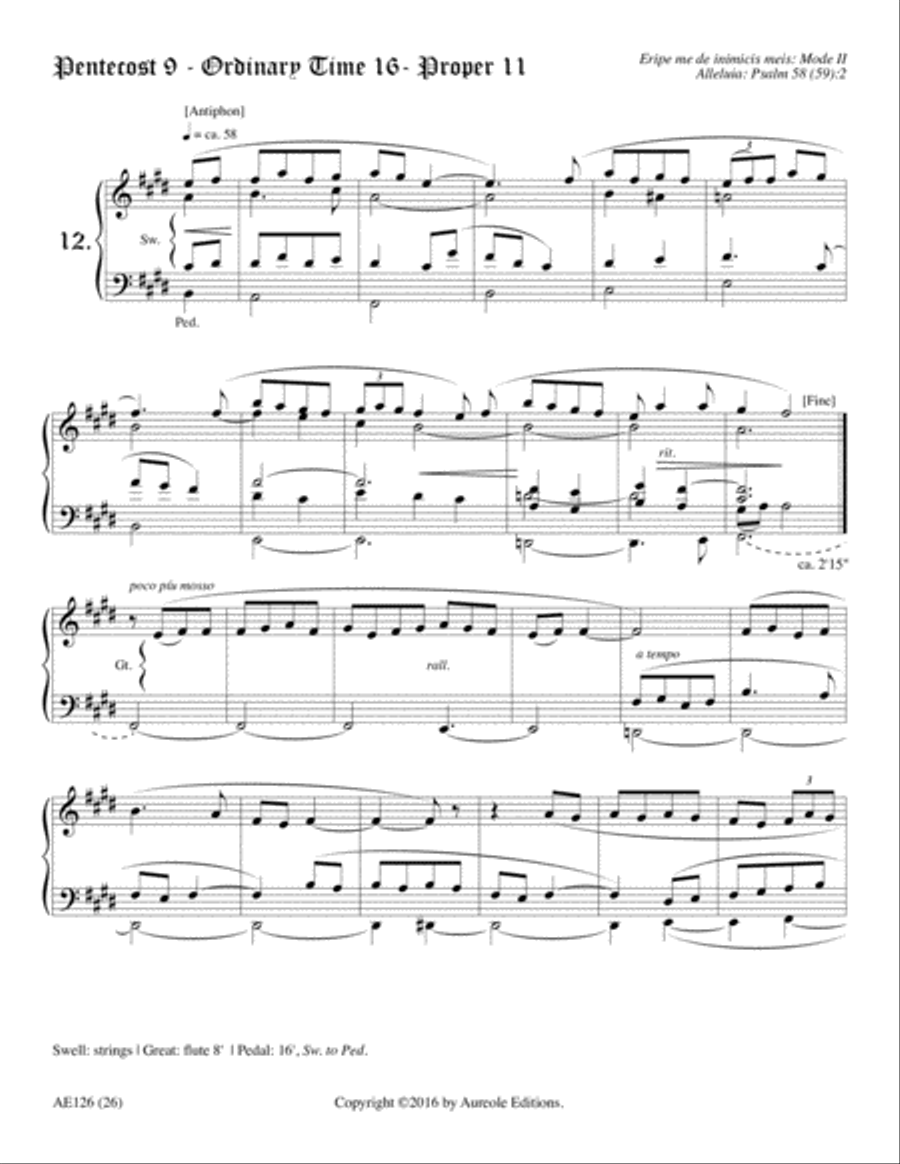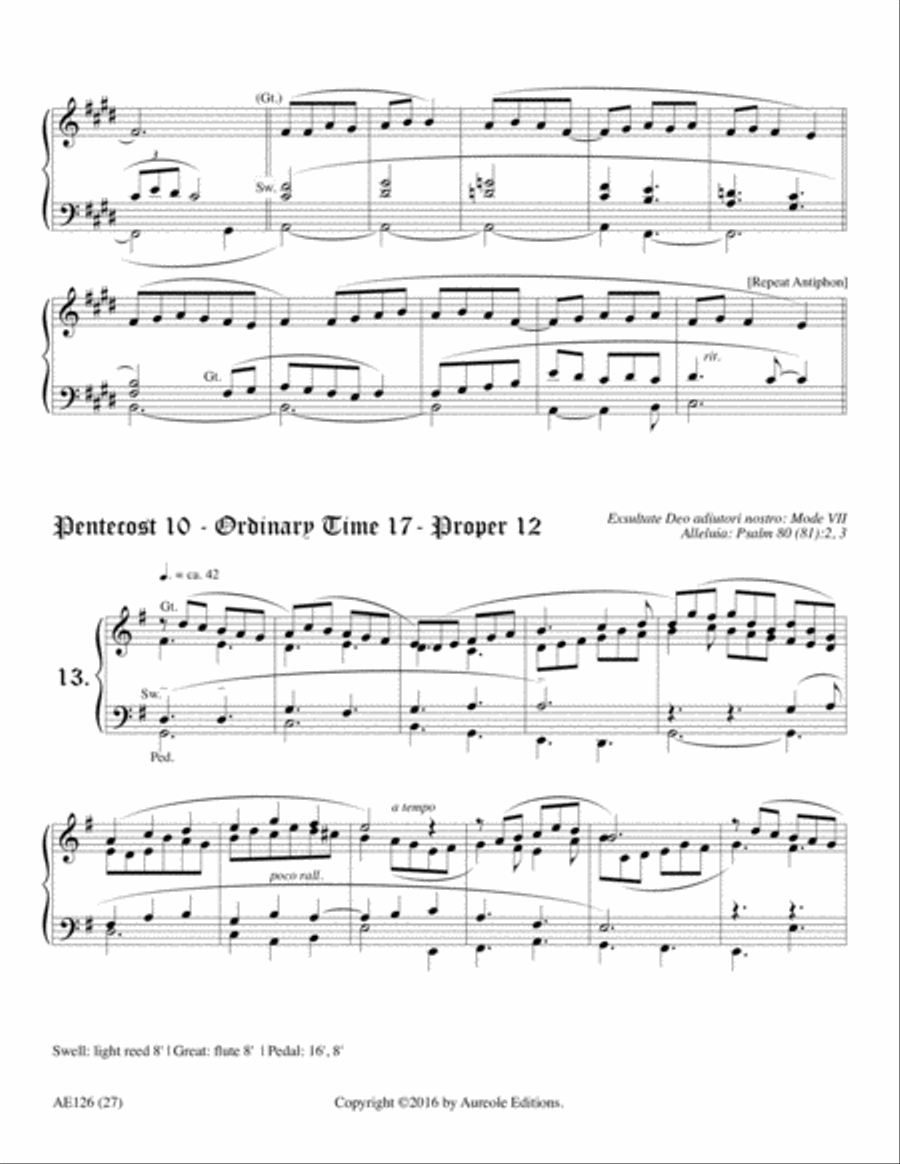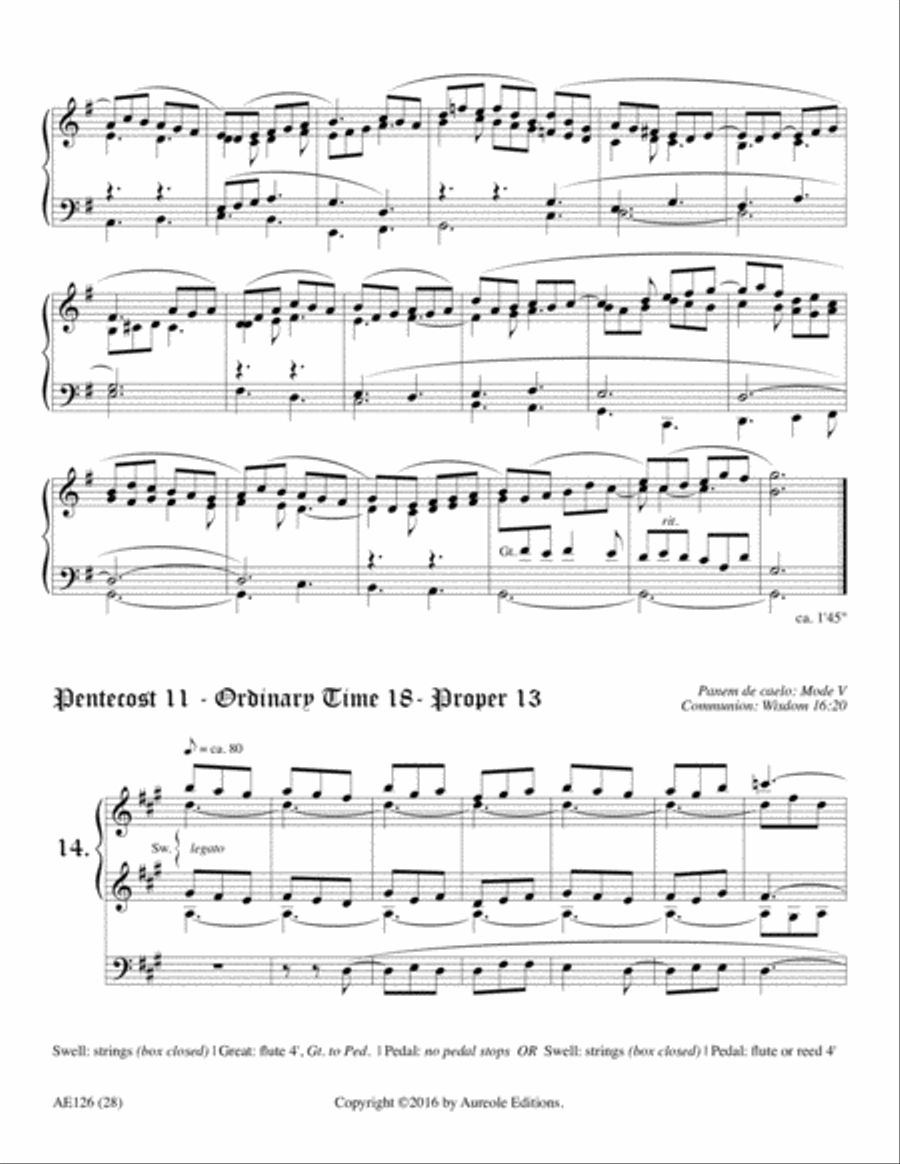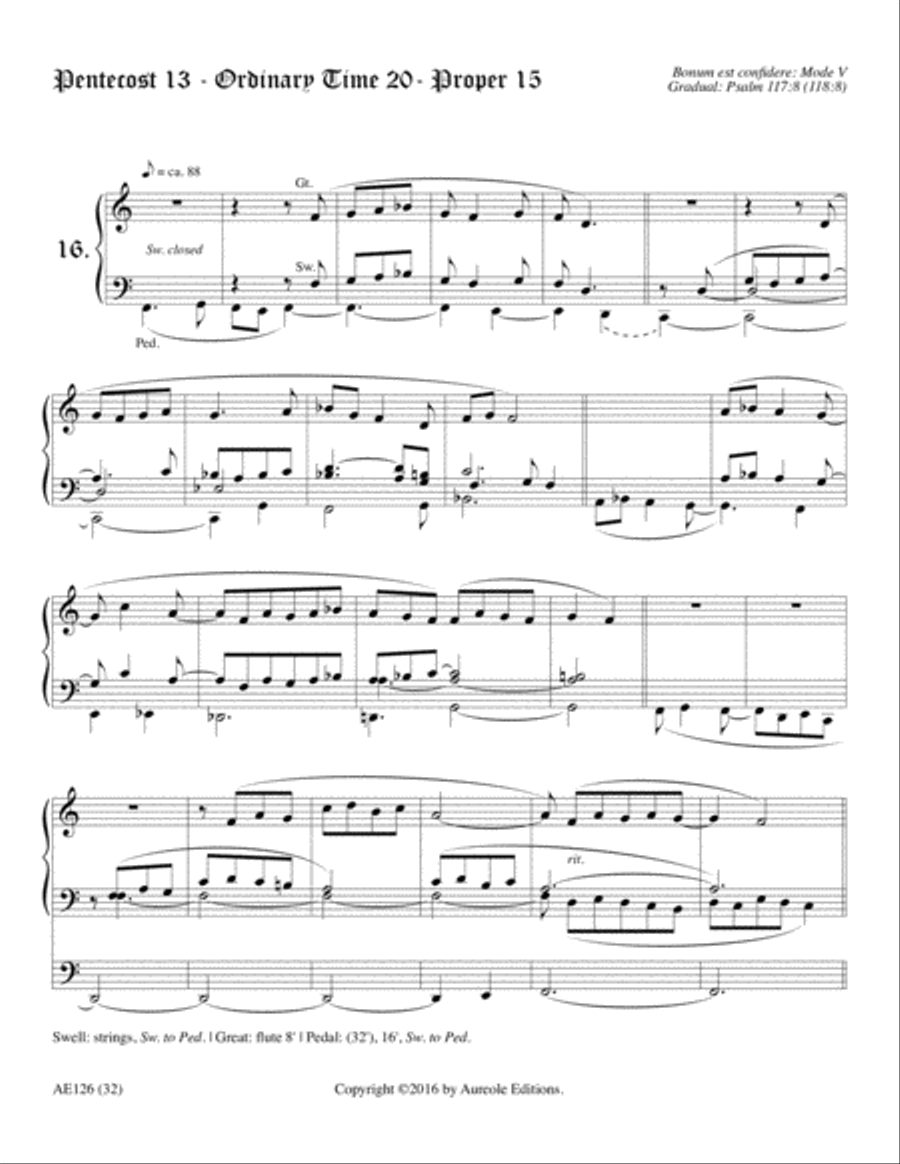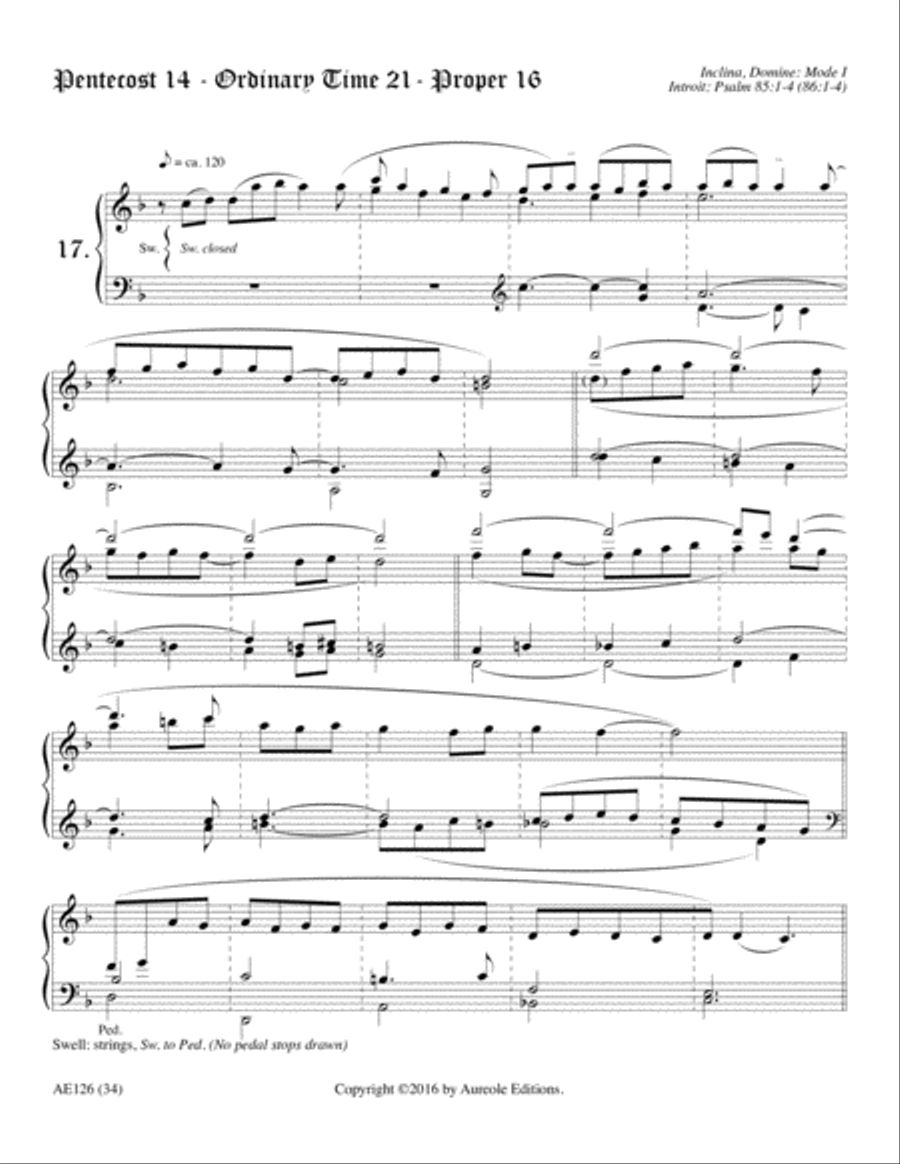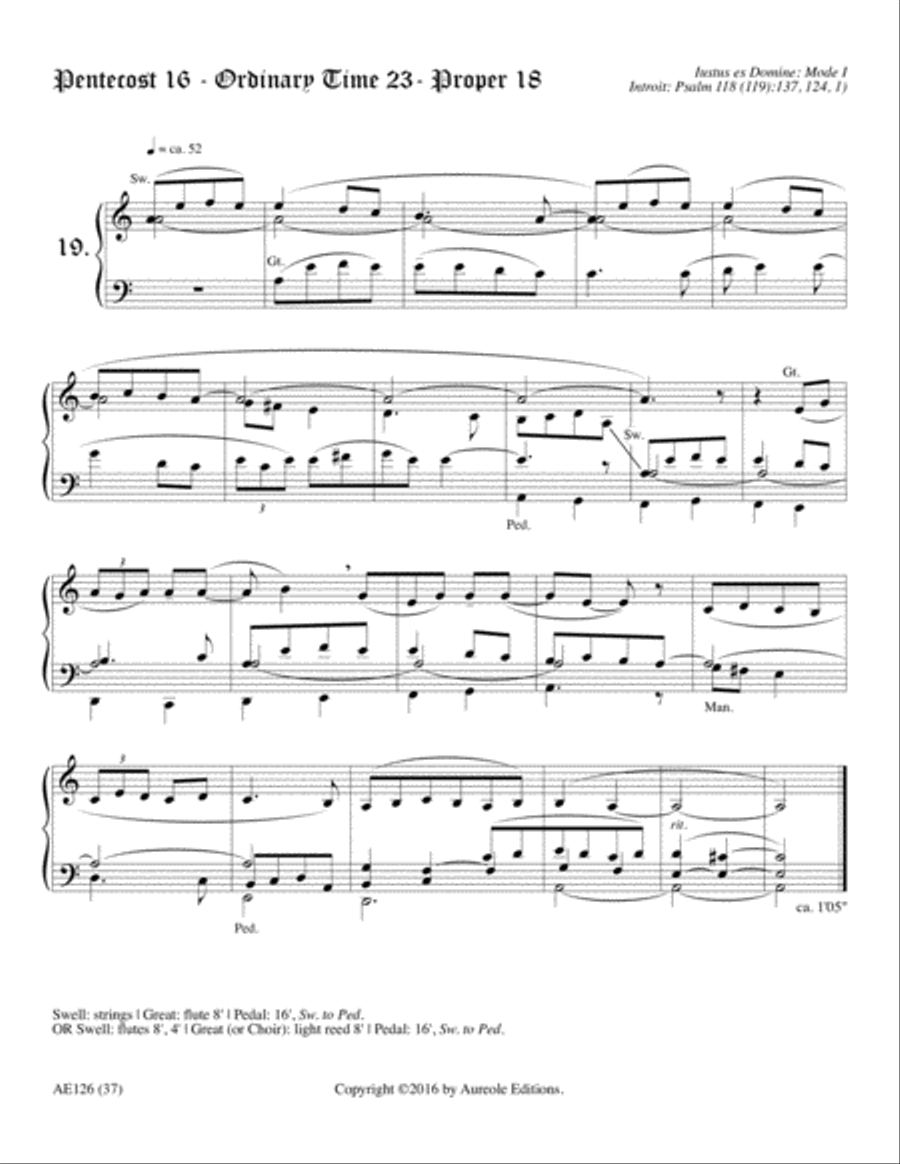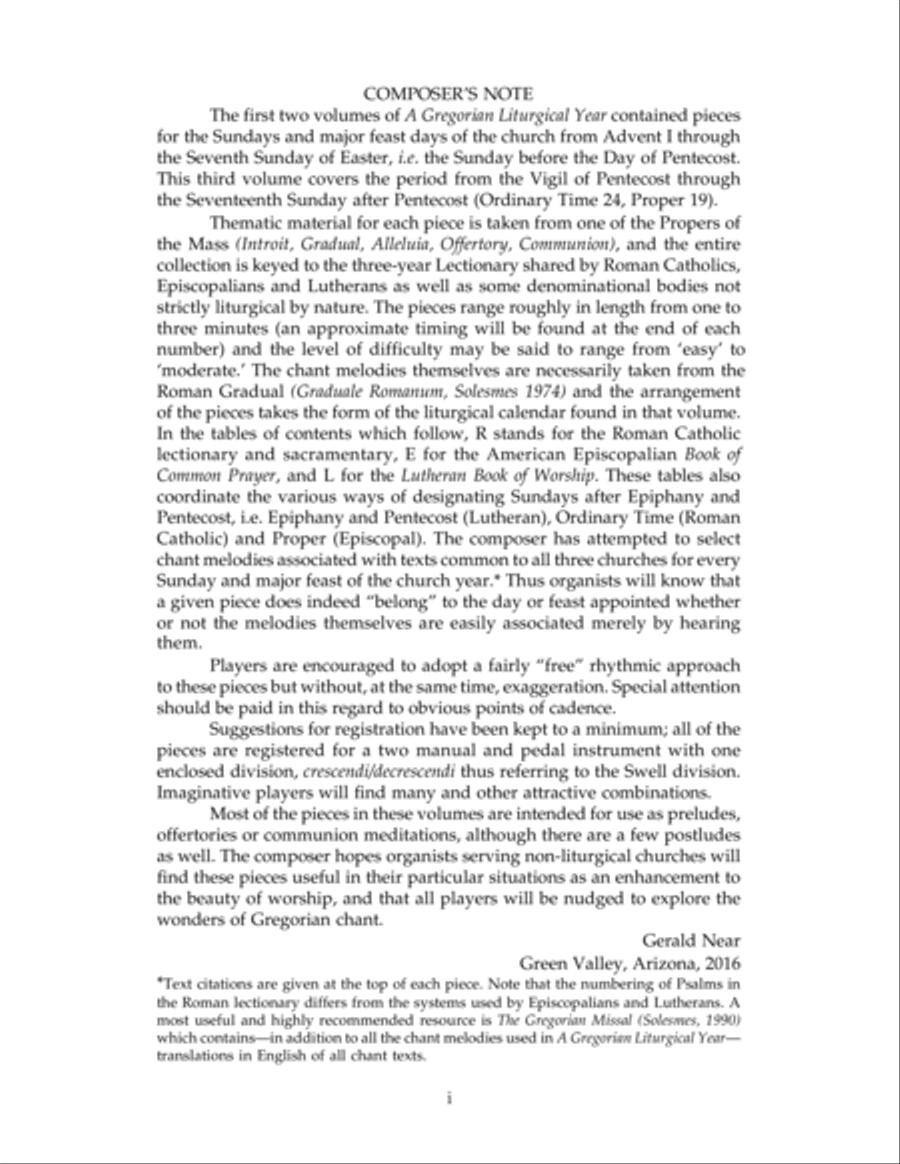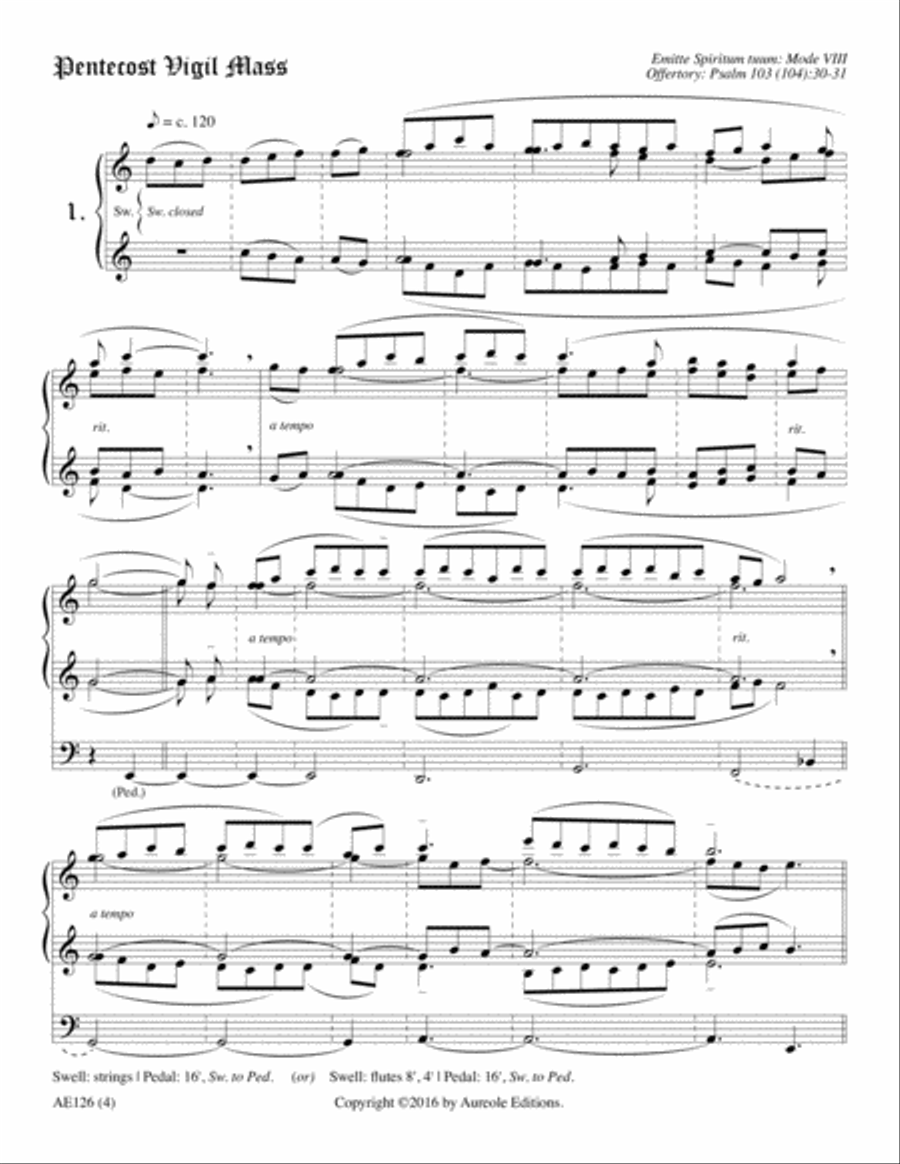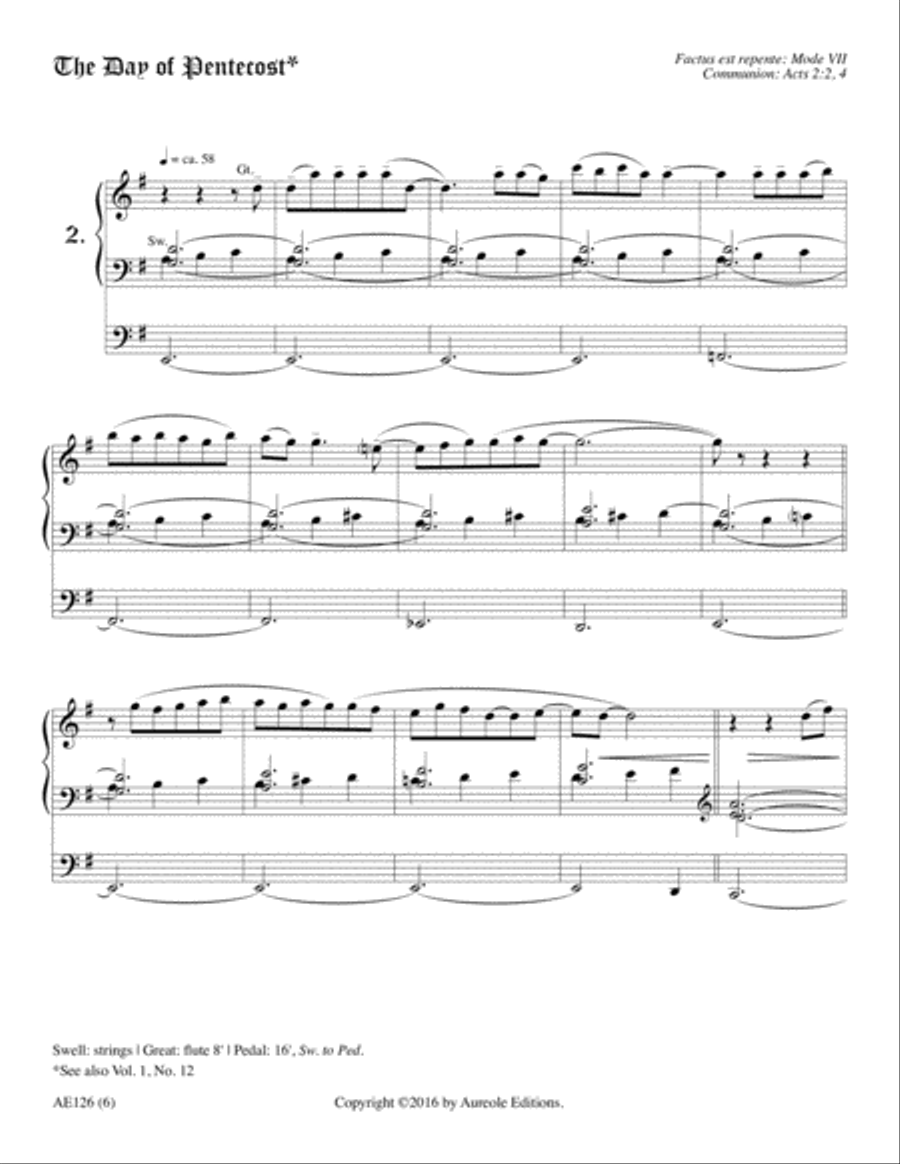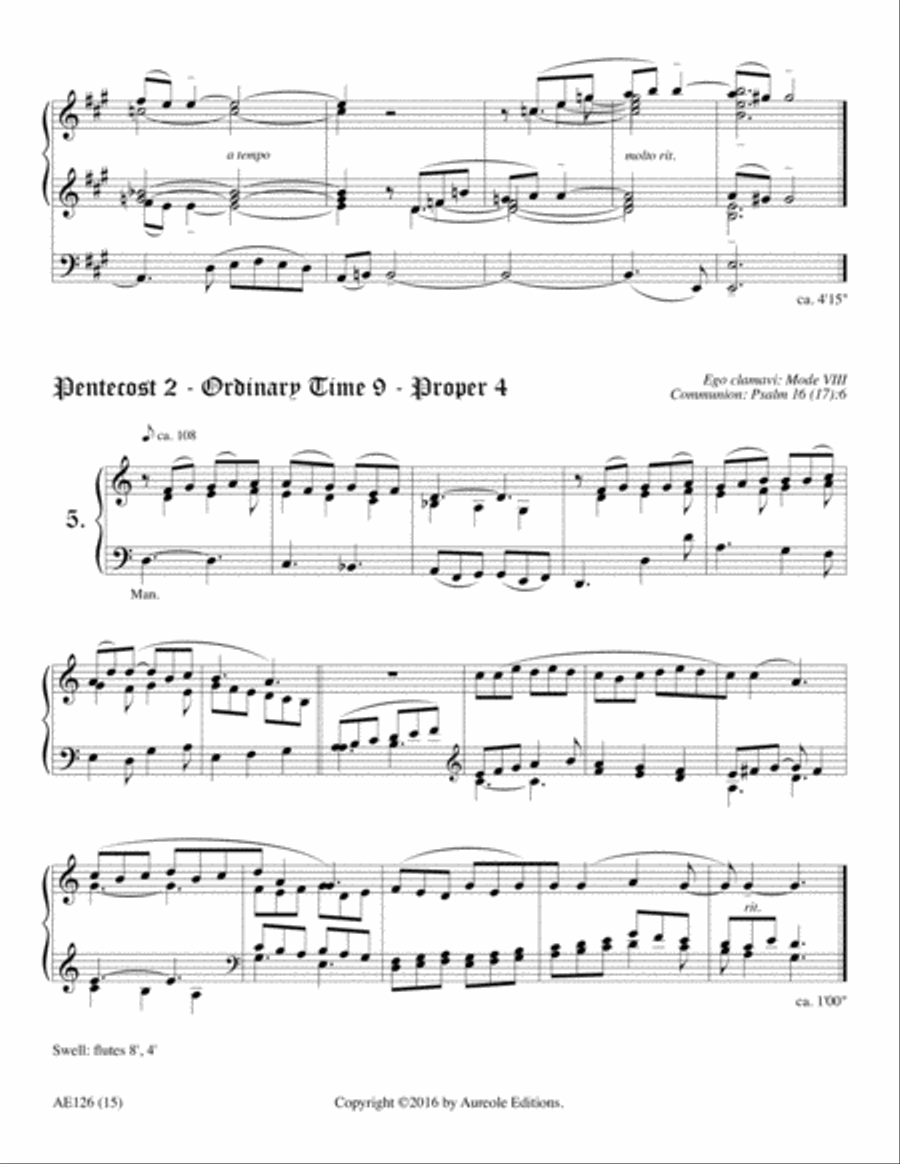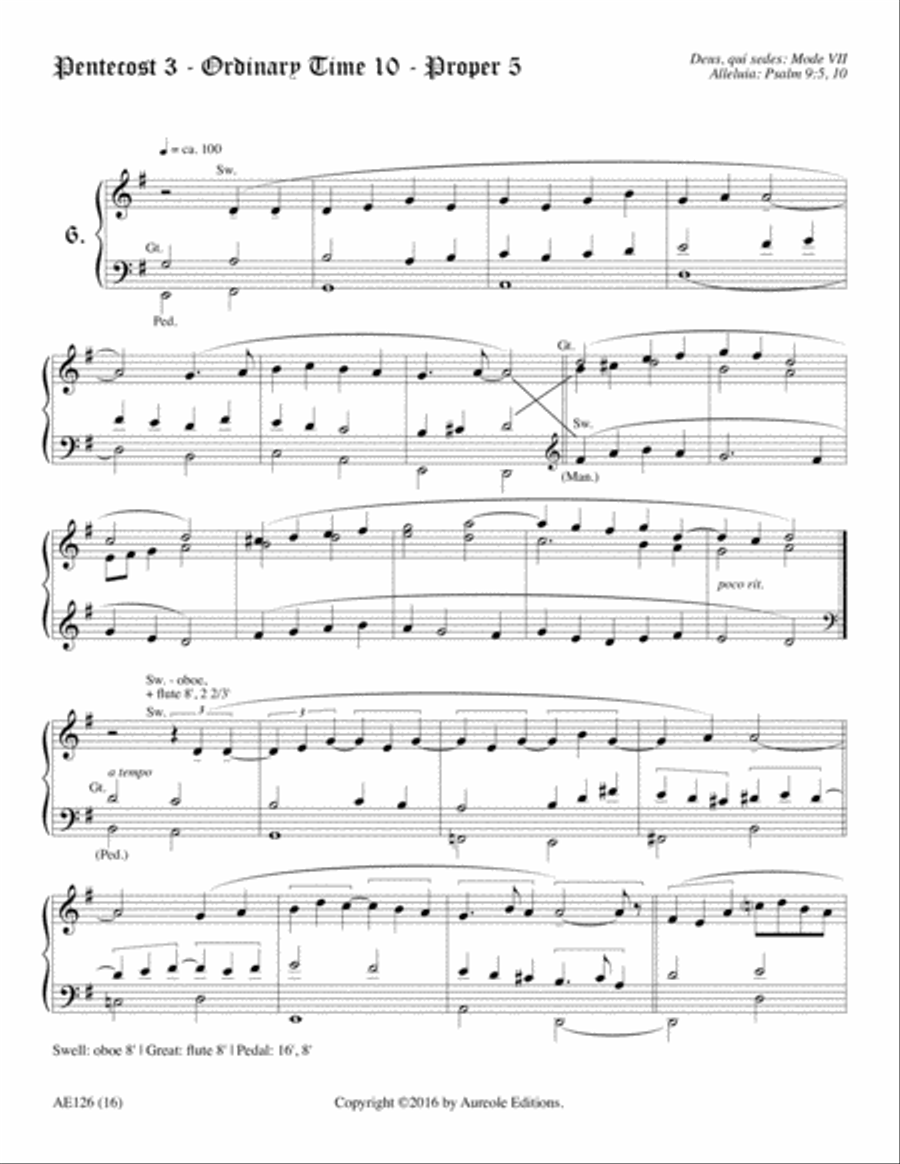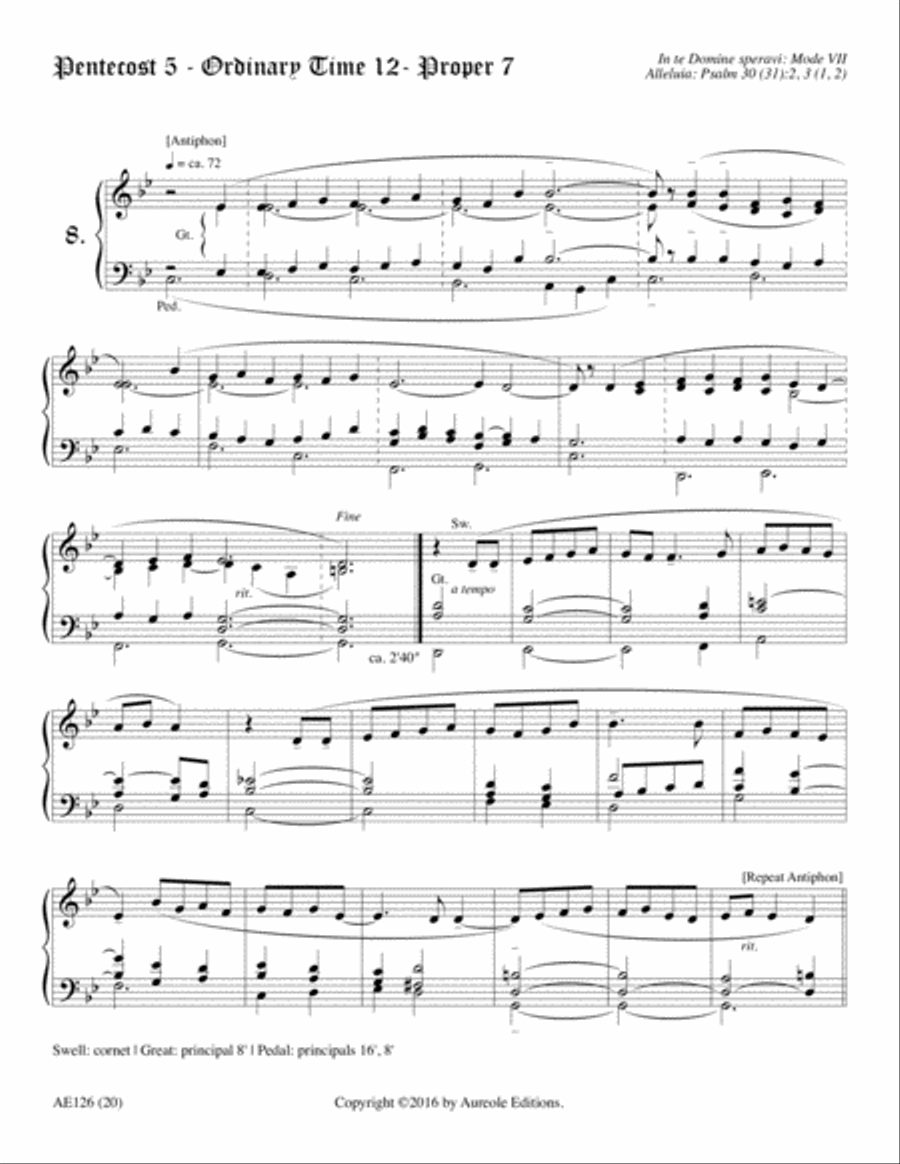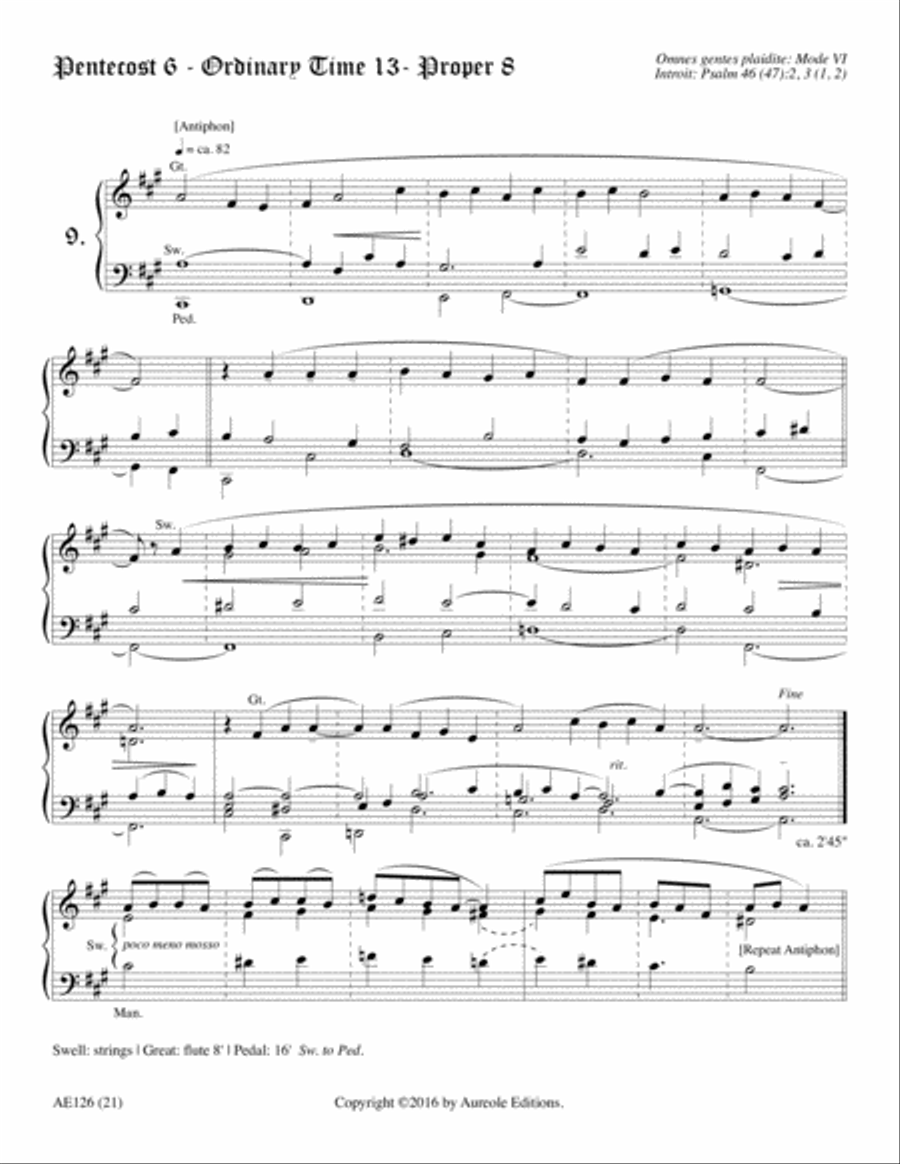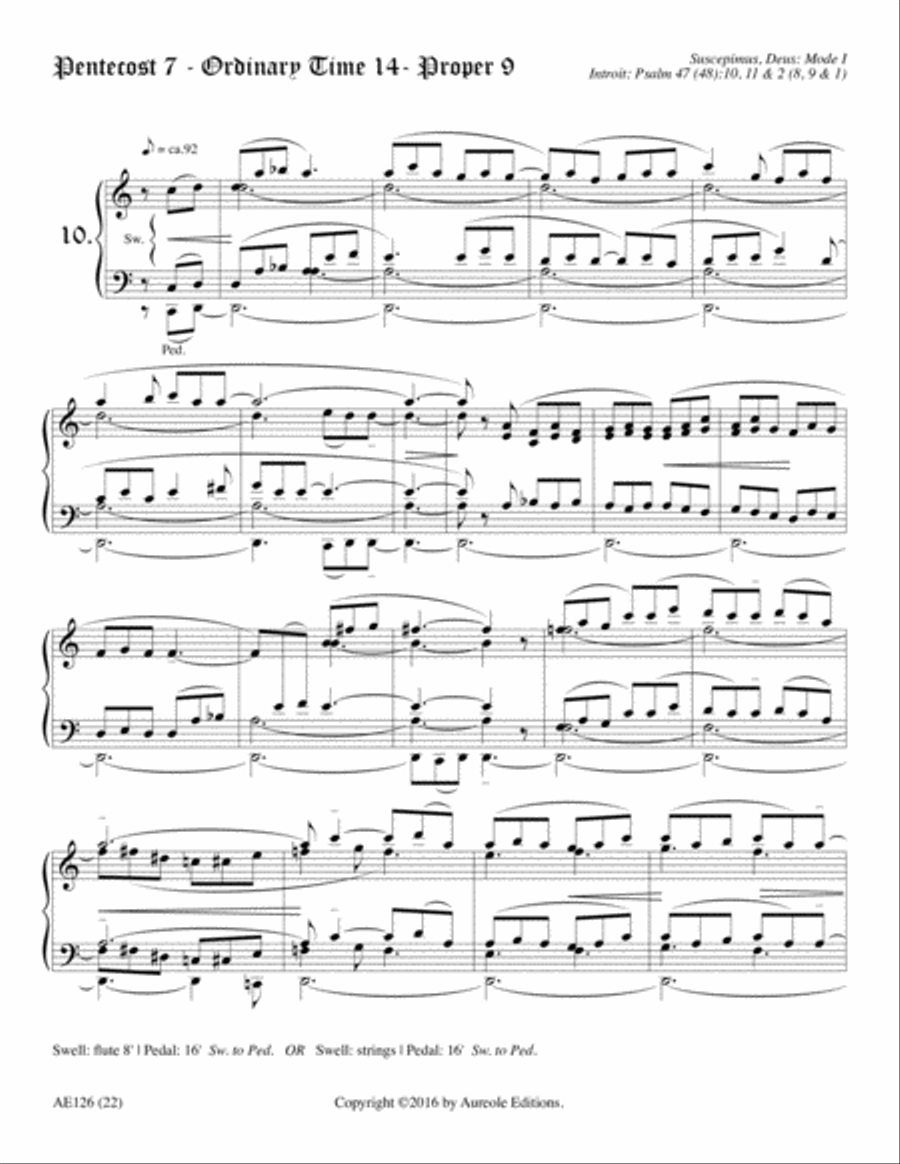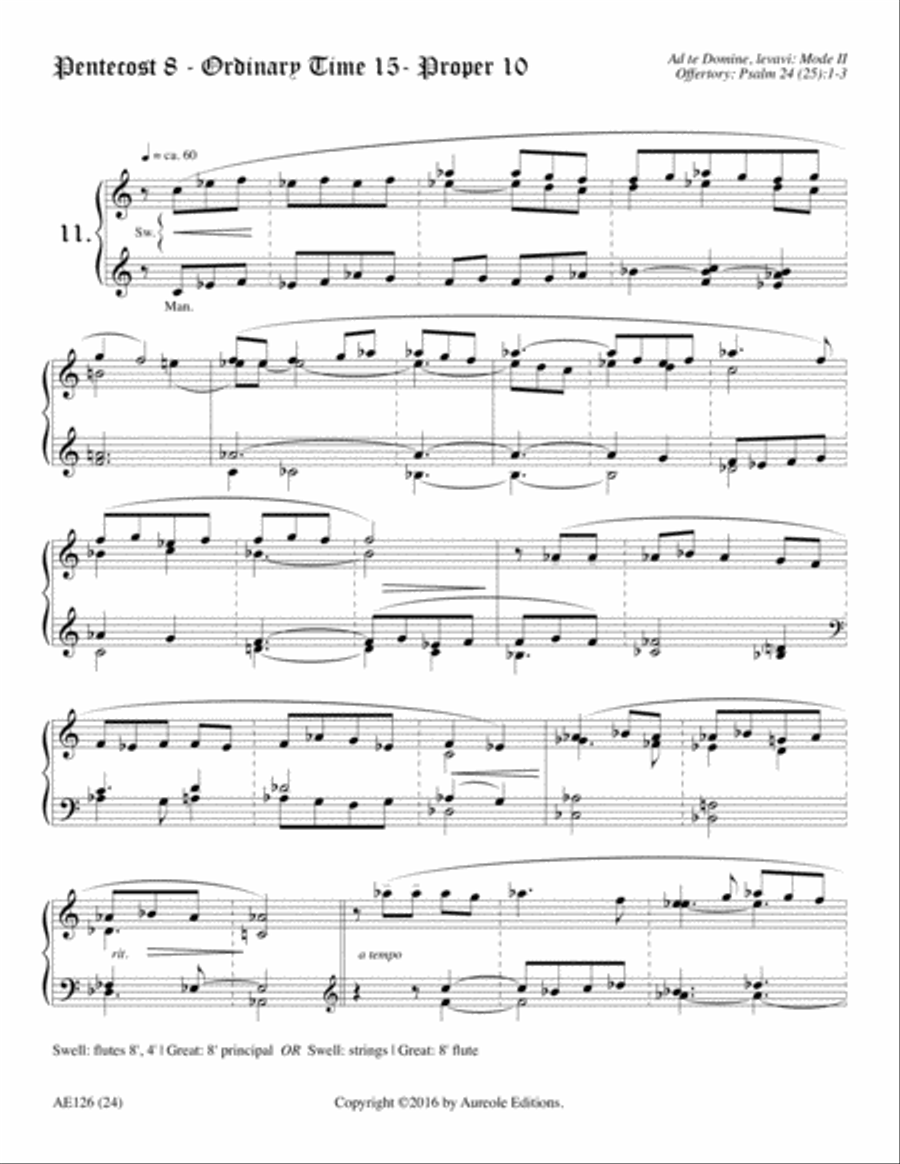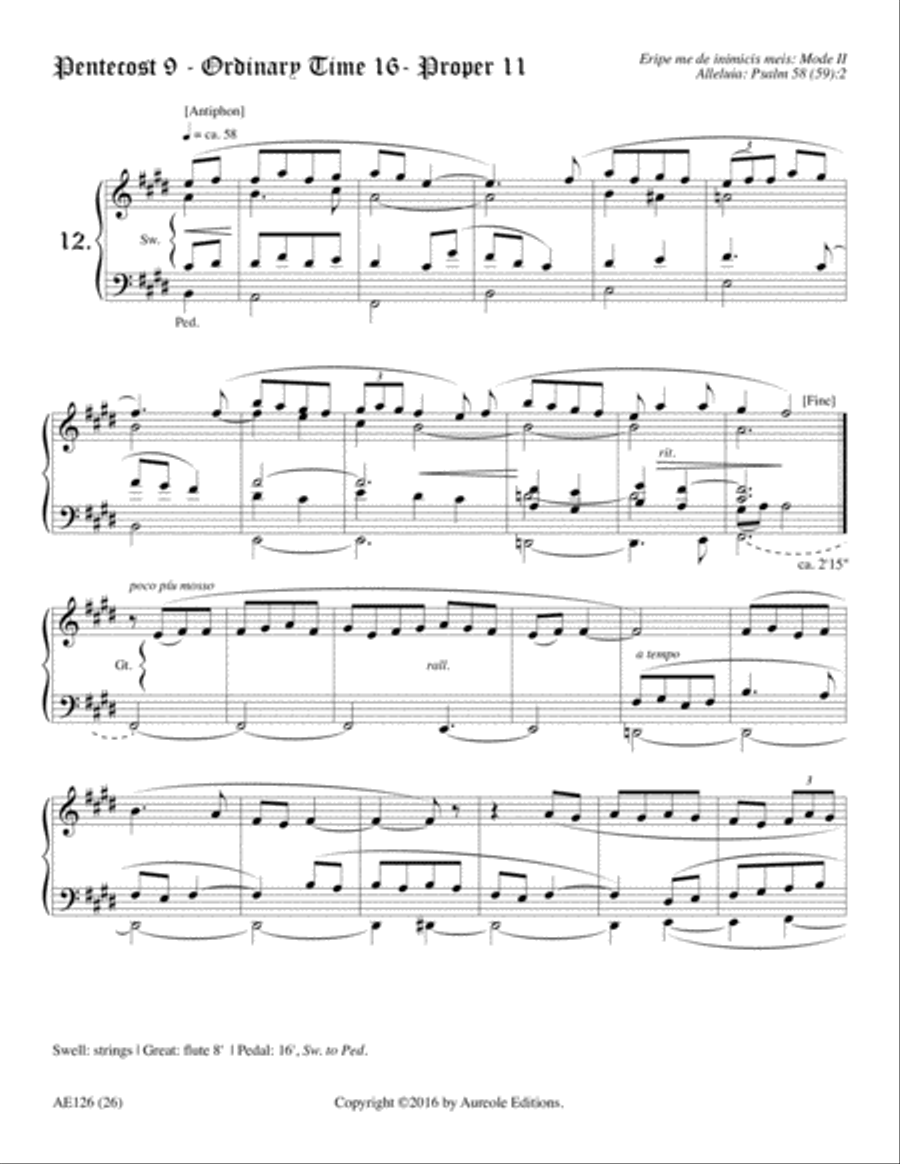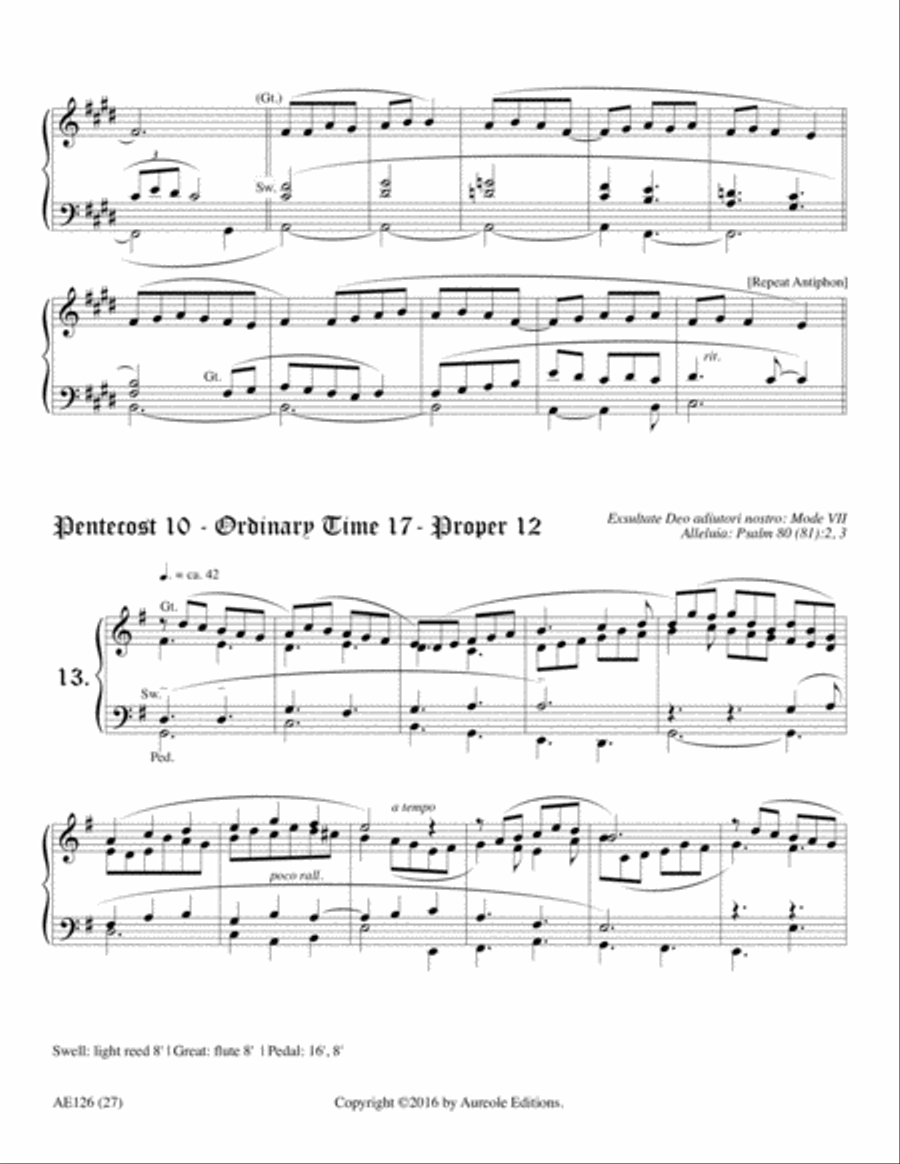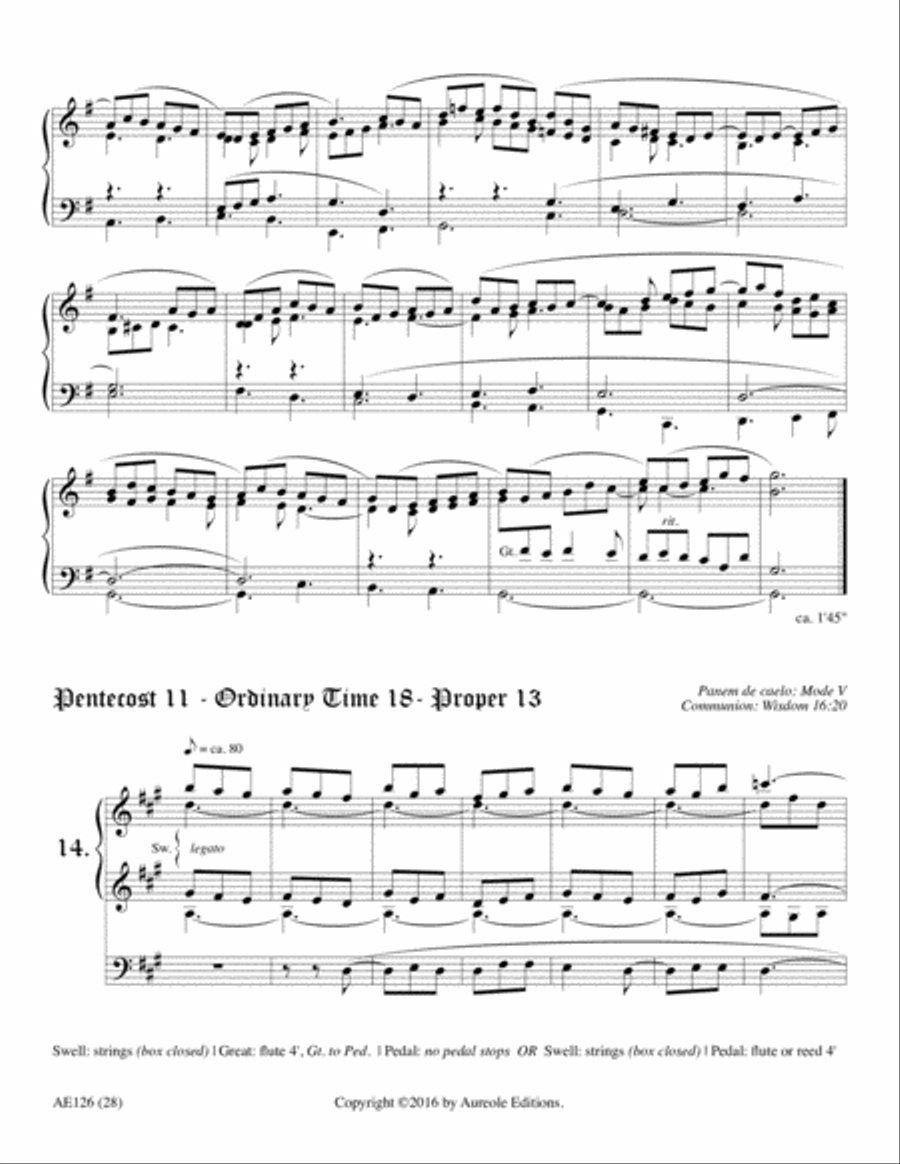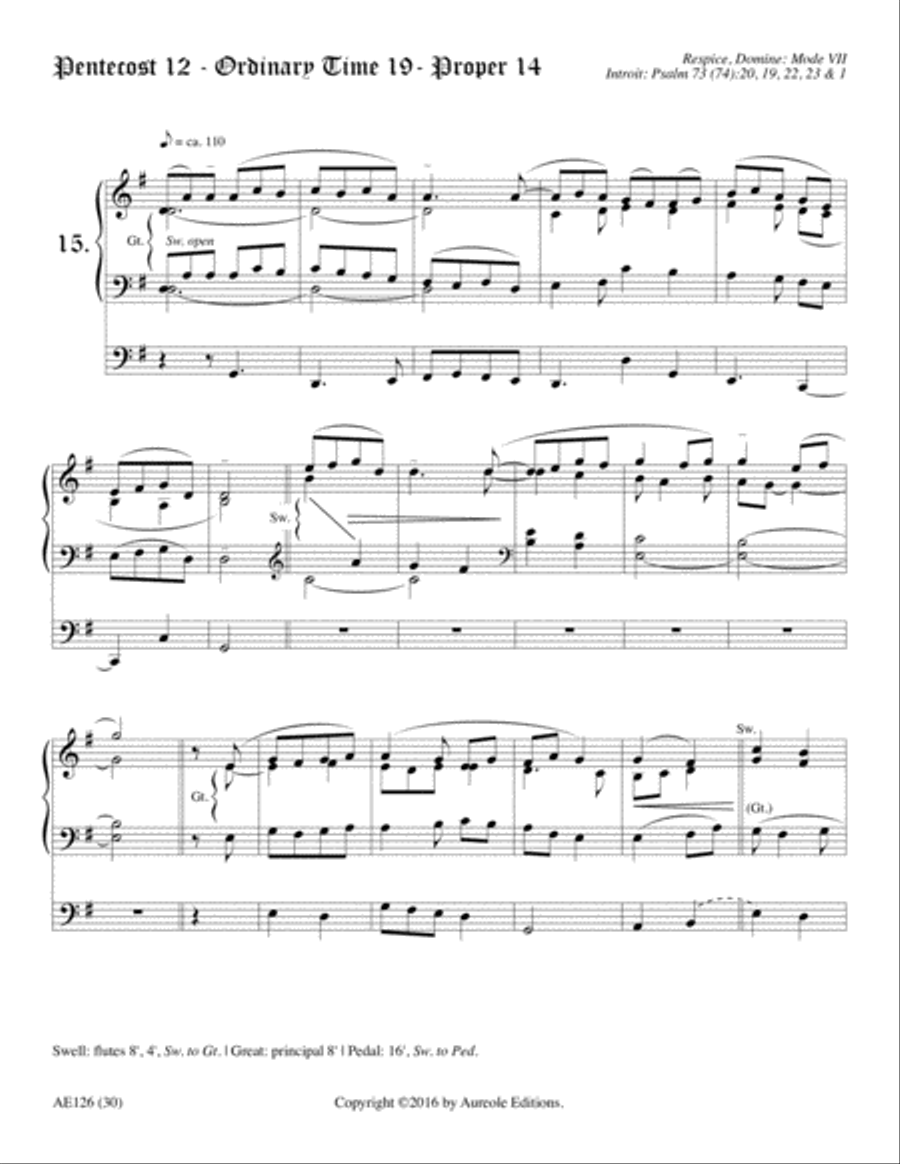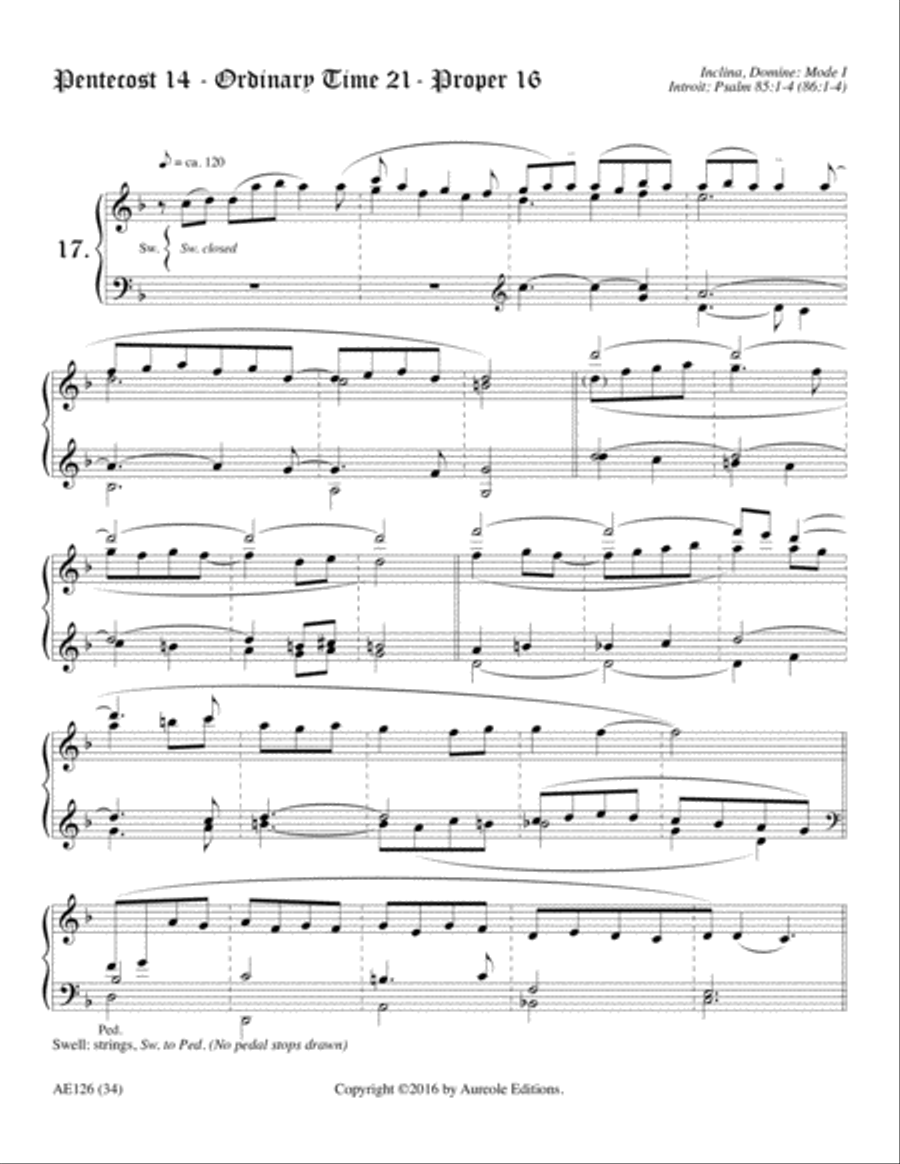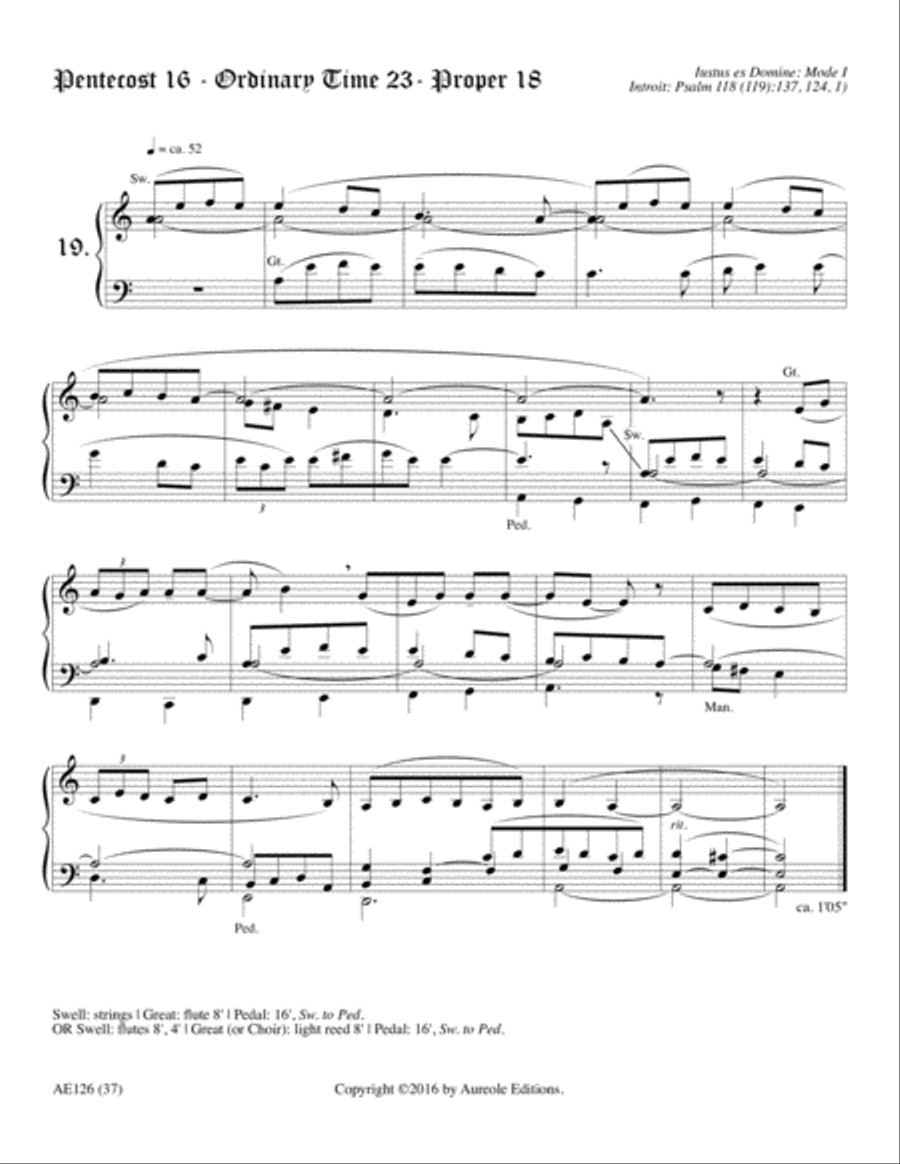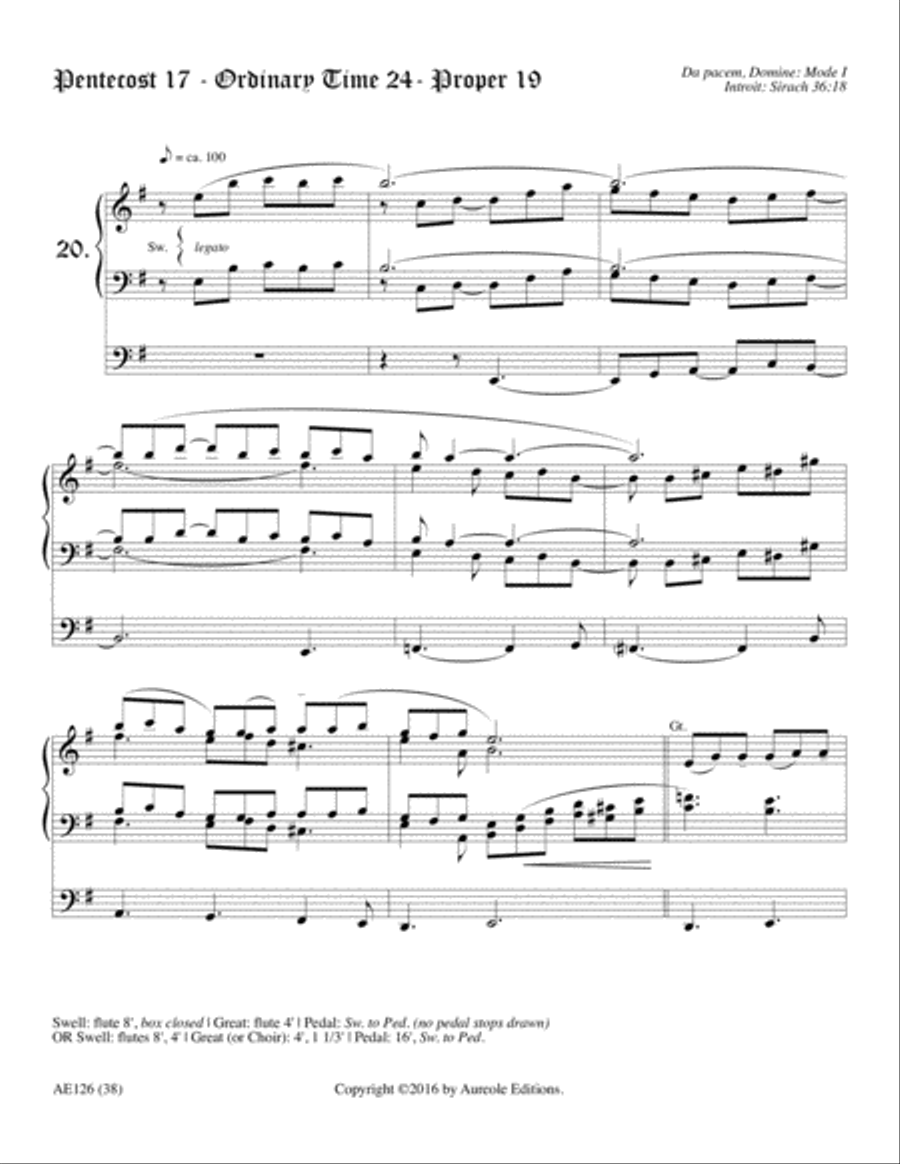 A Gregorian Liturgical Year for Organ, Volume 3: The Vigil of Pentecost through Pentecost 17 Ordinary Time 24 - Proper 19


Price reduced from

$21.00

to
$16.80
Available
Ready to ship in 1 to 2 weeks
Taxes/VAT calculated at checkout.
Detailed Description
Organ - Intermediate
SKU: MN.AE126
Composed by Gerald Near. Chant-Based, Offertories, Preludes, Postludes. Catholic Year A Pentecost Sunday. Feast of Corpus Christi, Pentecost, Trinity. Instrumental part. Aureole Editions #AE126. Published by Aureole Editions (MN.AE126).
UPC: 688670881268. Scripture: Psalms 16:6; 9:5,10; 24:1-3; 26:4; 30:2,3; 46:2,3; 47:10,11 & 2; 58:2; 73:20,19,22,23 & 1; 80:2,3; 85:1-5; 103:30-31; 117:8; 118:134,124,1; Acts 2:2,4; Daniel 3:52; Wisdom 16:20; Sirach 36:18.
"The first two volumes of A Gregorian Liturgical Year contained pieces for the Sundays and major feast days of the church from Advent I through the Seventh Sunday of Easter, i.e. the Sunday before the Day of Pentecost. This third volume covers the period from the Vigil of Pentecost through the Seventeenth Sunday after Pentecost (Ordinary Time 24, Proper 19).

Thematic material for each piece is taken from one of the Propers of the Mass (Introit, Gradual, Alleluia, Offertory, Communion), and the entire collection is keyed to the three-year Lectionary shared by Roman Catholics, Episcopalians, and Lutherans, as well as some denominational bodies not strictly liturgical by nature. The pieces range roughly in length from one to three minutes (an approximate timing will be found at the end of each number), and the level of difficulty may be said to range from 'easy' to 'moderate.' The chant melodies themselves are necessarily taken from the Roman Gradual (Graduale Romanum, Solesmes 1974), and the arrangement of the pieces takes the form of the liturgical calendar found in that volume. The composer has attempted to select chant melodies associated with texts common to all three churches for every Sunday and major feast of the church year. Thus organists will know that a given piece does indeed "belong" to the day or feast appointed whether or not the melodies themselves are easily associated merely by hearing them.

Players are encouraged to adopt a fairly 'free' rhythmic approach to these pieces but without, at the same time, exaggeration. Special attention should be paid in this regard to obvious points of cadence.

Suggestions for registration have been kept to a minimum; all of the pieces are registered for a two manual and pedal instrument with one enclosed division, crescendi/decrescendi thus referring to the Swell division. Imaginative players will find many and other attractive combinations.

Most of the pieces in these volumes are intended for use as preludes, offertories, or communion meditations, although there are a few postludes as well. The composer hopes organists serving non-liturgical churches will find these pieces useful in their particular situations as an enhancement to the beauty of worship, and that all players will be nudged to explore the wonders of Gregorian chant."-Gerald Near.