32 Etudes and 40 Studies for Clarinet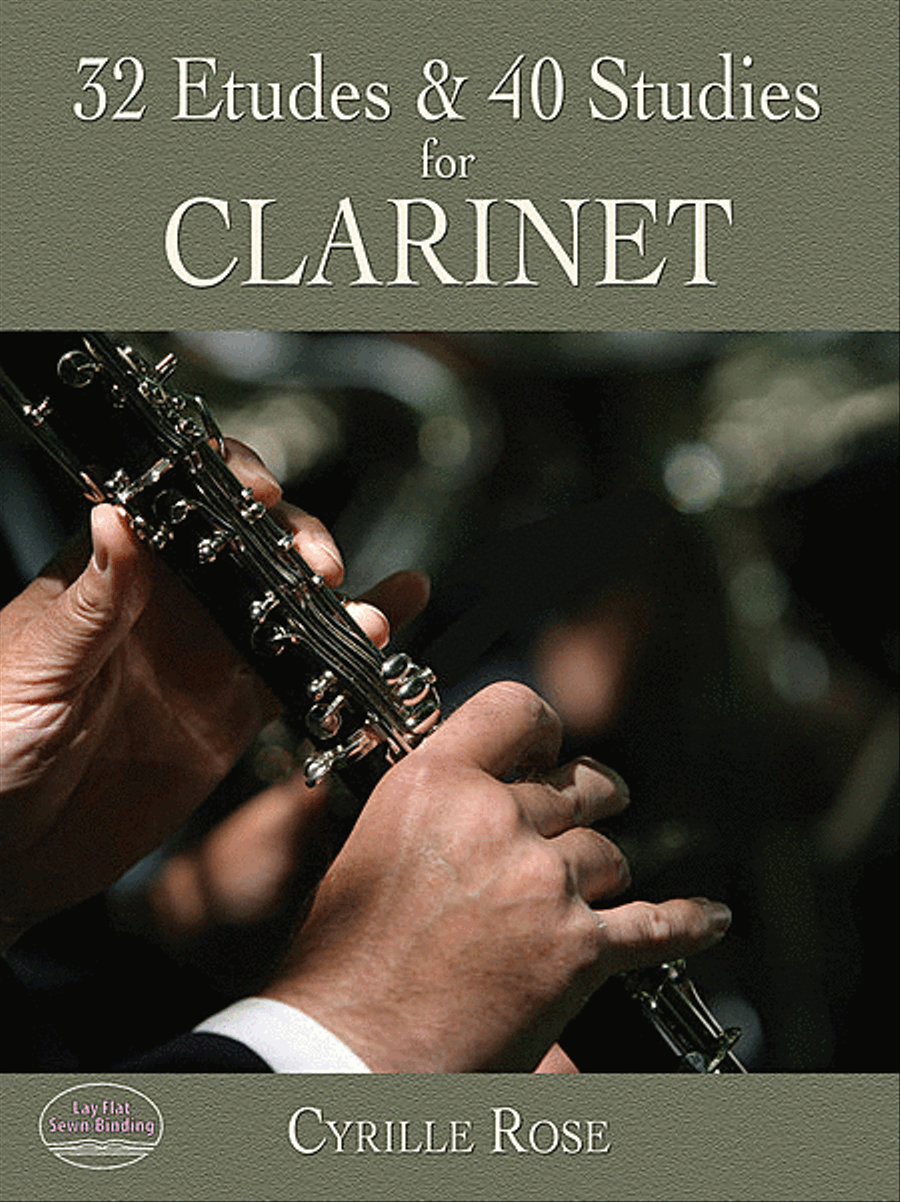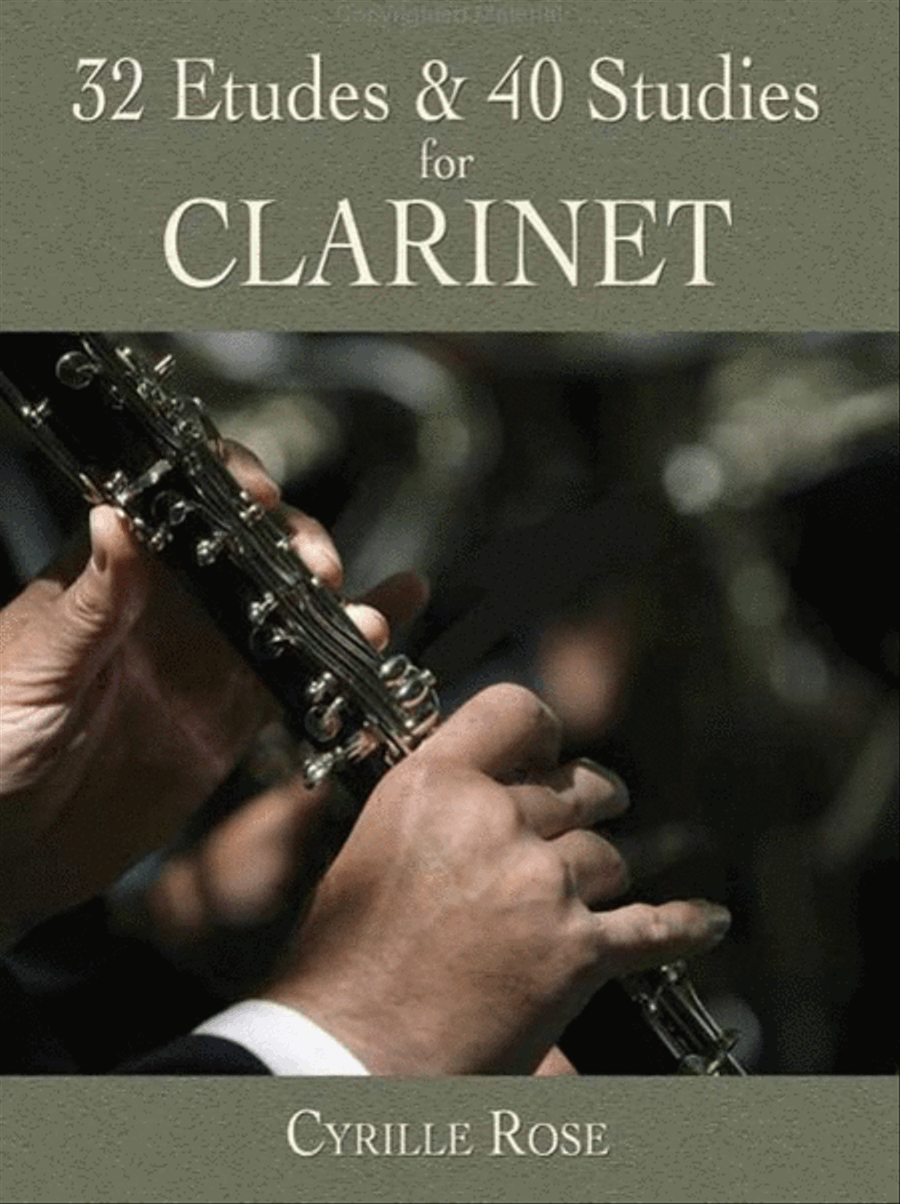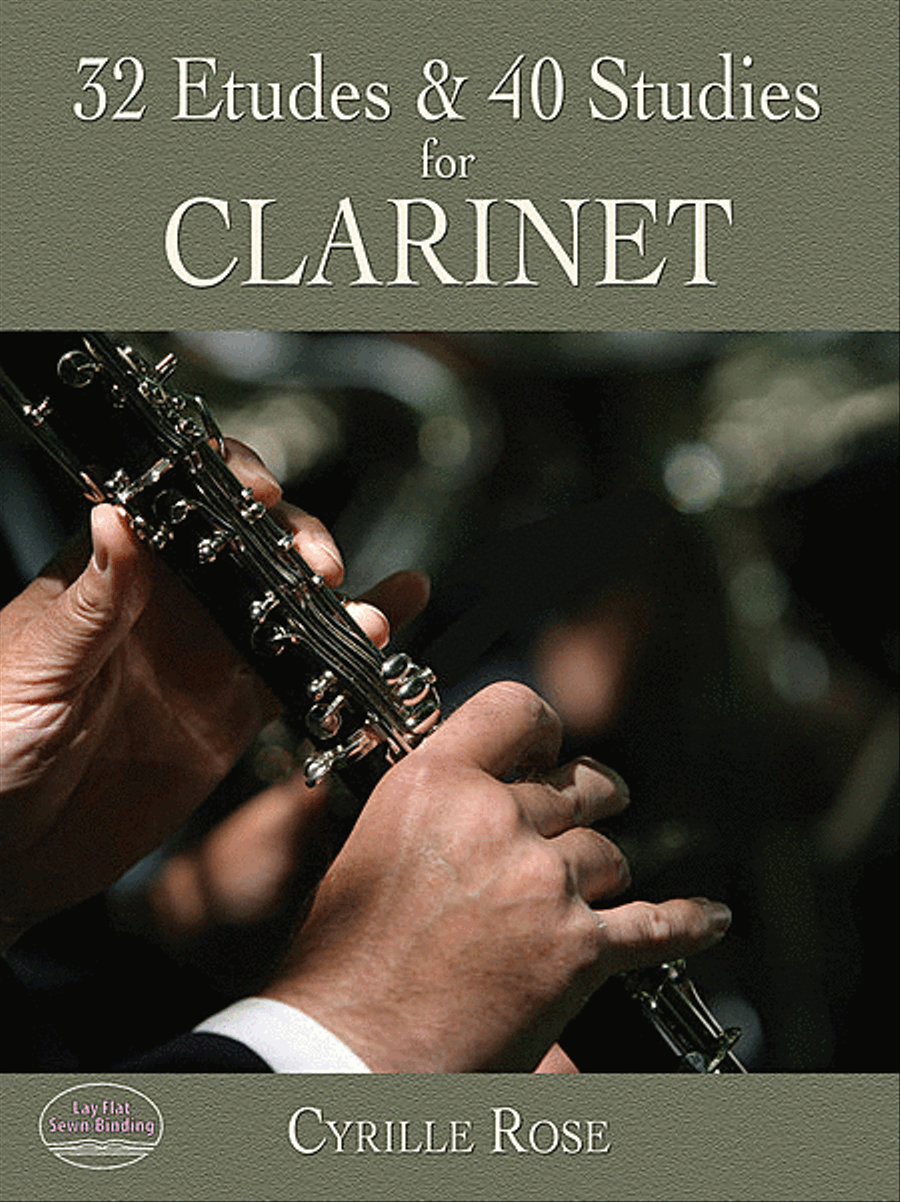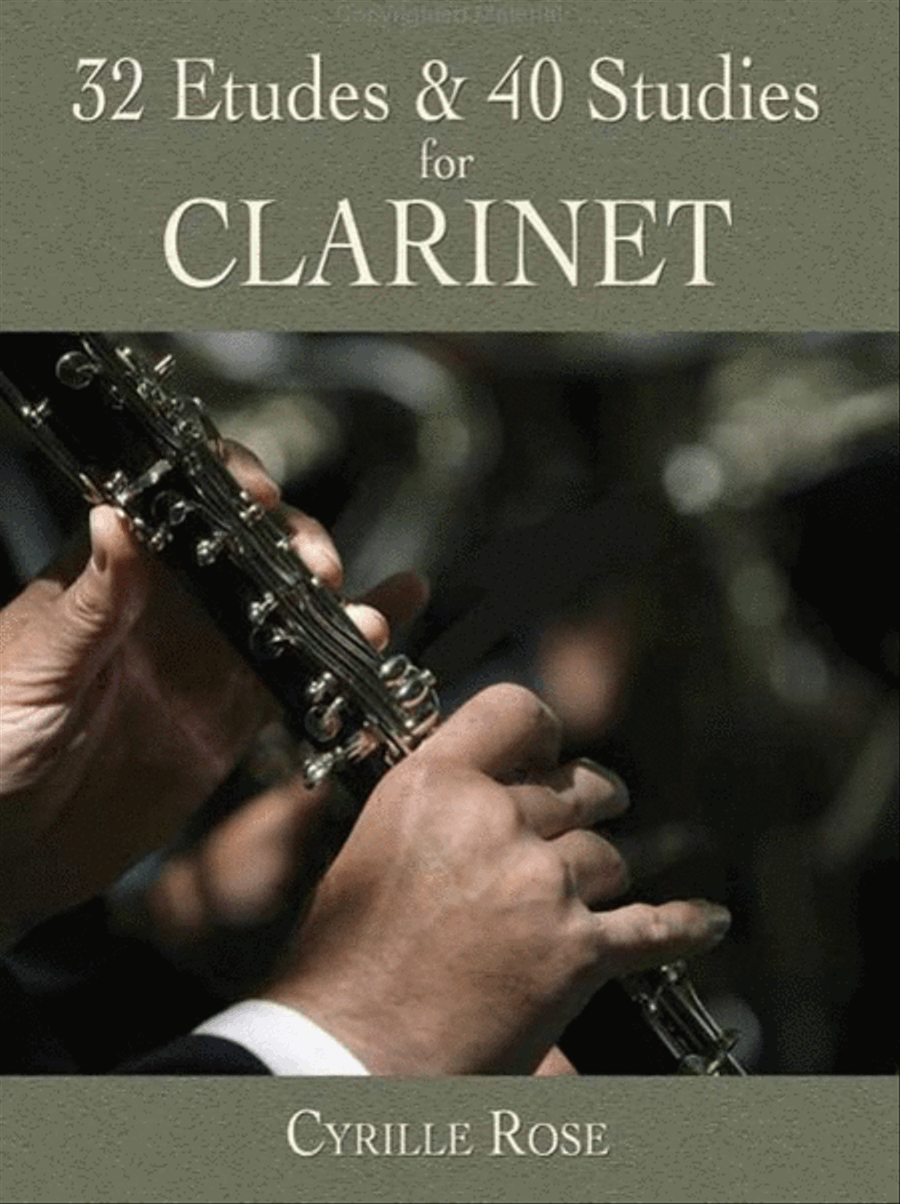 32 Etudes and 40 Studies for Clarinet


Available
Ready to ship in 24 hours
Taxes/VAT calculated at checkout.
Detailed Description
Clarinet
SKU: AP.6-457303
Composed by Cyrille Rose. Method/Instruction; Woodwind - Clarinet Method or Collection. Dover Edition. Collection. 96 pages. Dover Publications #06-457303. Published by Dover Publications (AP.6-457303).
ISBN 0486457303. English.
Two sets of essential etudes and studies for the clarinet are available for the first time in one low-priced volume. True musical gems, the 40 studies develop dexterity and are frequently practiced for technique. The 32 etudes are highly musical compositions that emphasize the range and scope of clarinet performance.
Song List (75)
Thematic Index
32 Etude for Clarinet
Etude No. 1
Etude No. 2
Etude No. 3
Etude No. 4
Etude No. 5
Etude No. 6
Etude No. 7
Etude No. 8
Etude No. 9
Etude No. 10
Etude No. 11
Etude No. 12
Etude No. 13
Etude No. 14
Etude No. 15
Etude No. 16
Etude No. 17
Etude No. 18
Etude No. 19
Etude No. 20
Etude No. 21
Etude No. 22
Etude No. 23
Etude No. 24
Etude No. 25
Etude No. 26
Etude No. 27
Etude No. 28
Etude No. 29
Etude No. 30
Etude No. 31
Etude No. 32
40 Studies for Clarinet
Study No. 1
Study No. 2
Study No. 3
Study No. 4
Study No. 5
Study No. 6
Study No. 7
Study No. 8
Study No. 9
Study No. 10
Study No. 11
Study No. 12
Study No. 13
Study No. 14
Study No. 15
Study No. 16
Study No. 17
Study No. 18
Study No. 19
Study No. 20
Study No. 21
Study No. 22
Study No. 23
Study No. 24
Study No. 25
Study No. 26
Study No. 27
Study No. 28
Study No. 29
Study No. 30
Study No. 31
Study No. 32
Study No. 33
Study No. 34
Study No. 35
Study No. 36
Study No. 37
Study No. 38
Study No. 39
Study No. 40