The Language of Song: Advanced (High Voice)

High Voice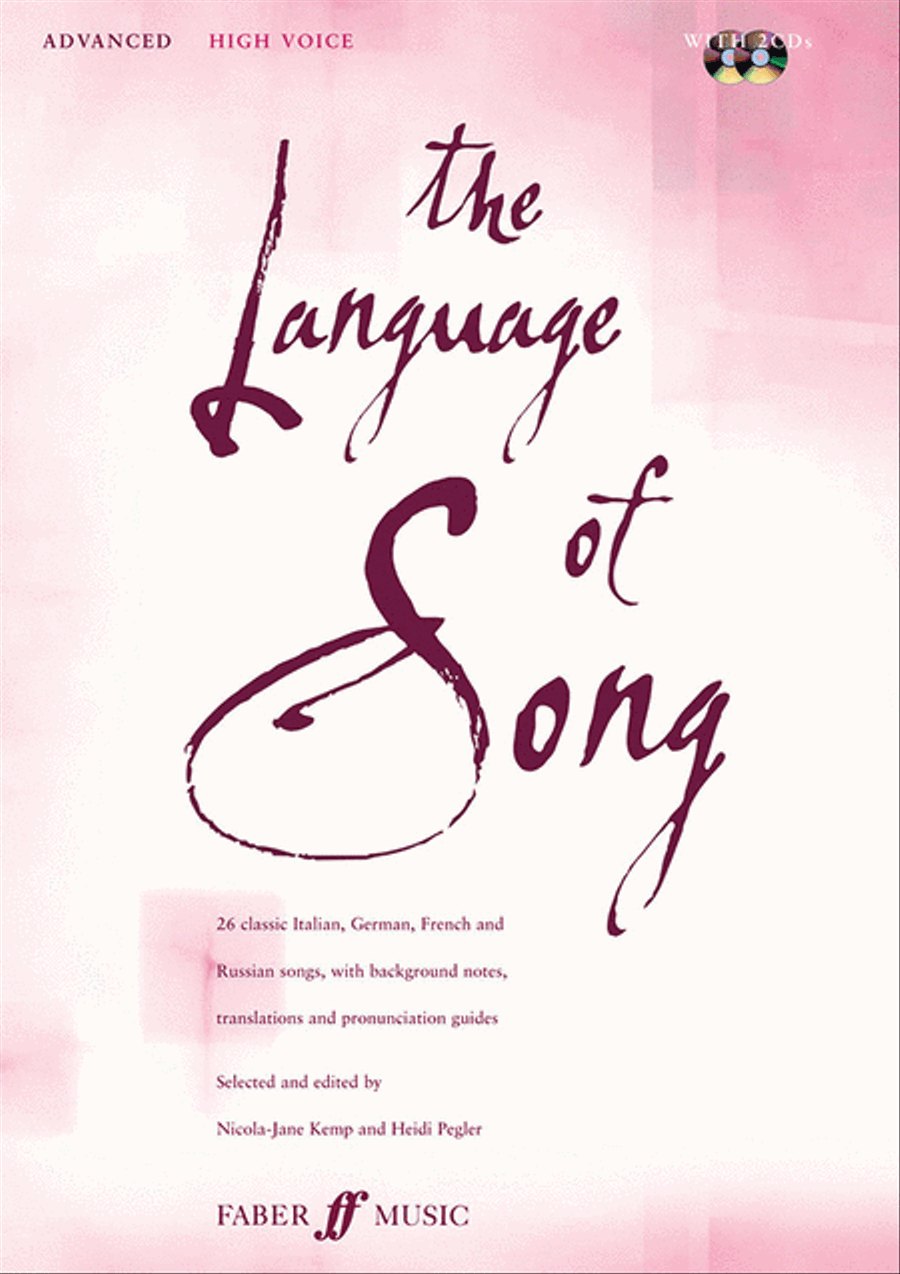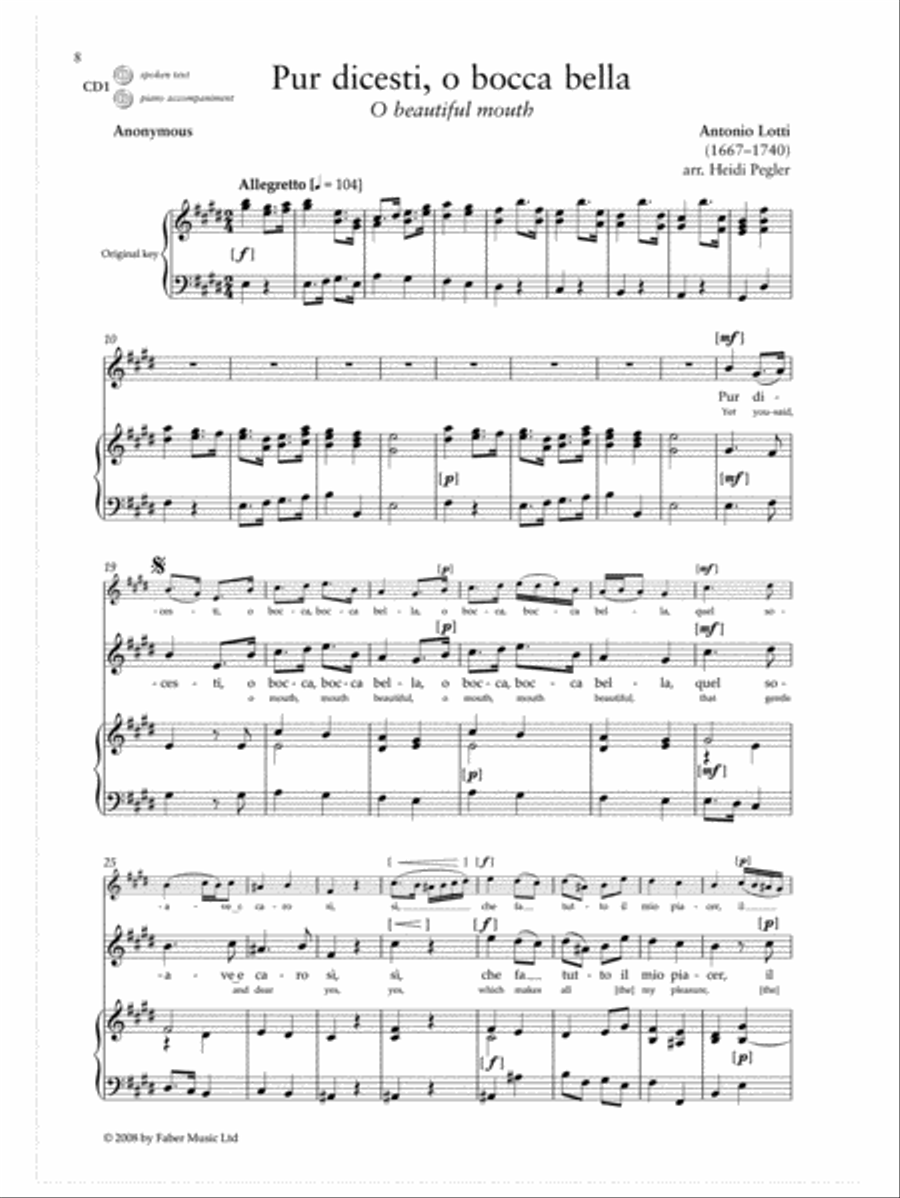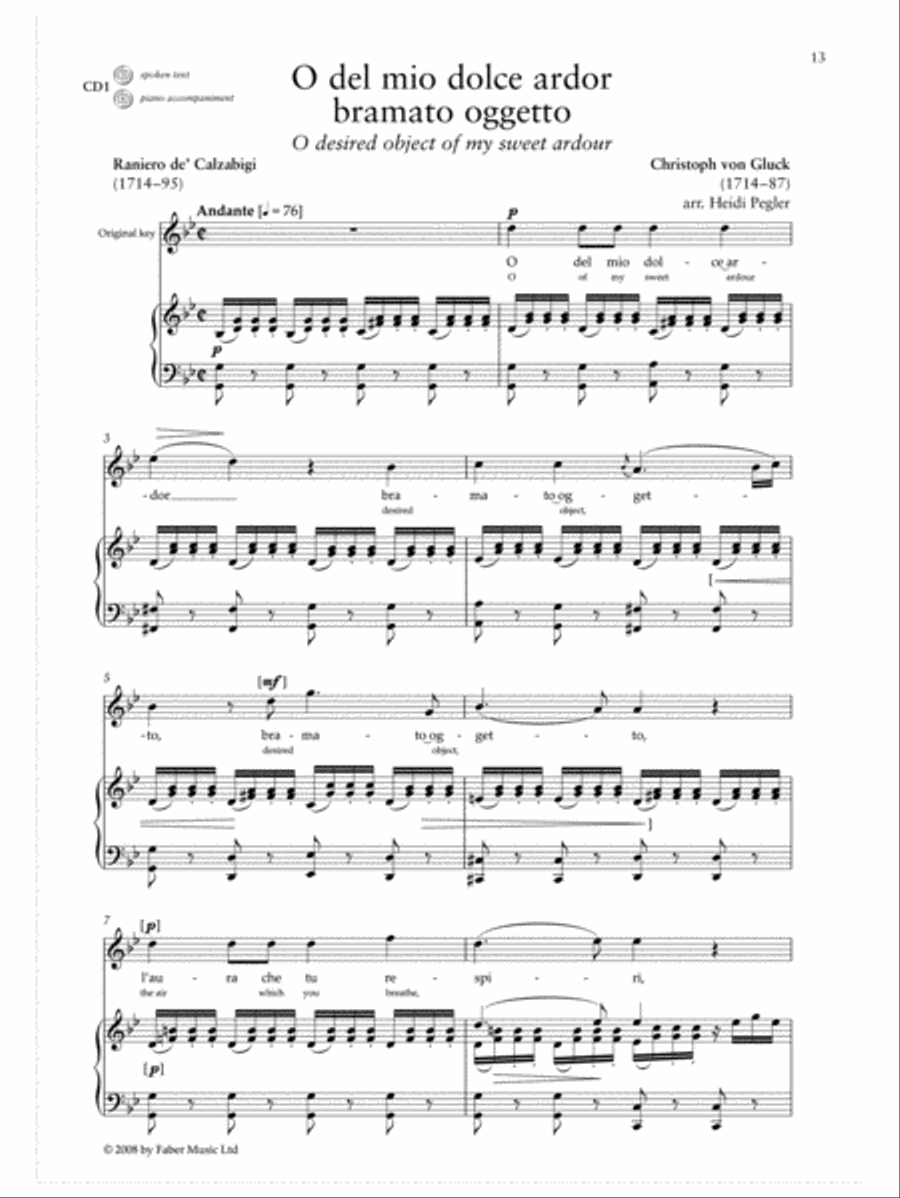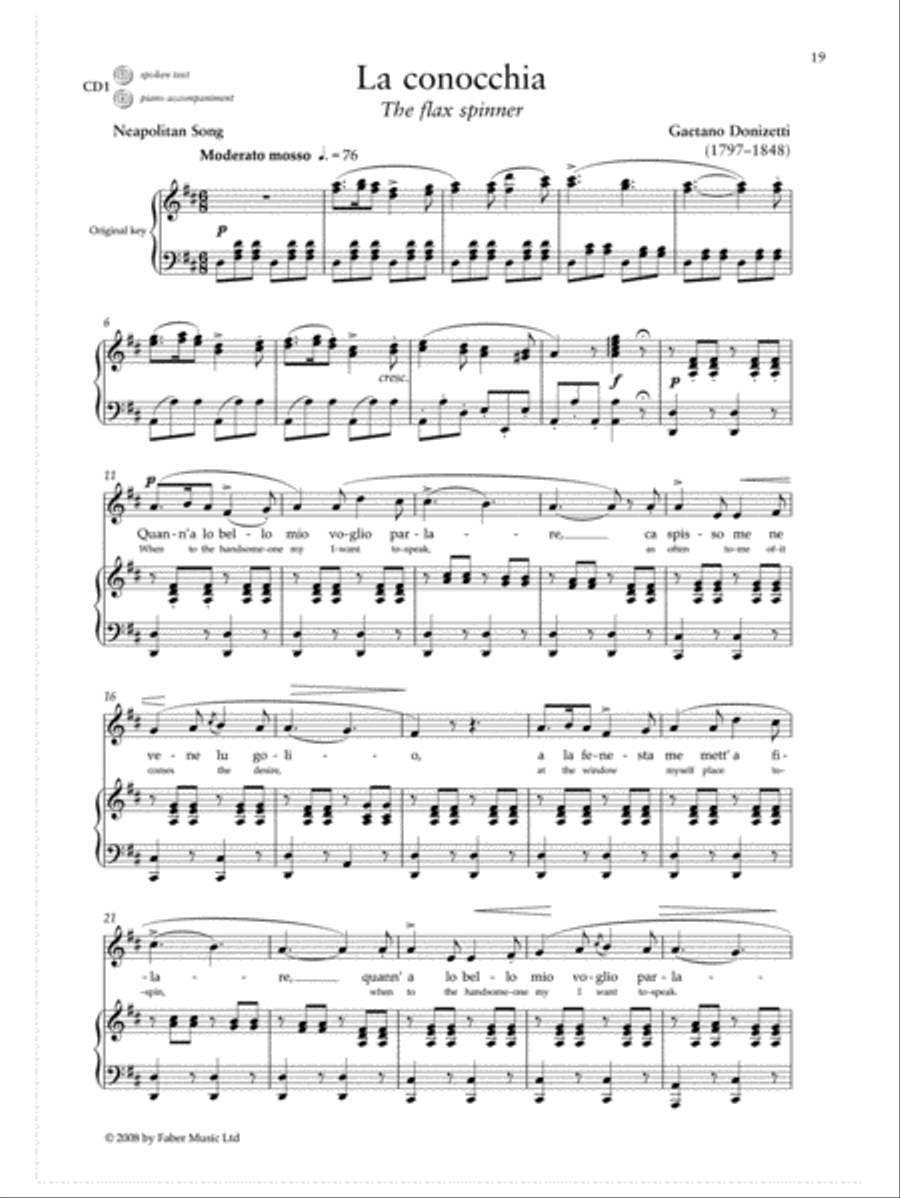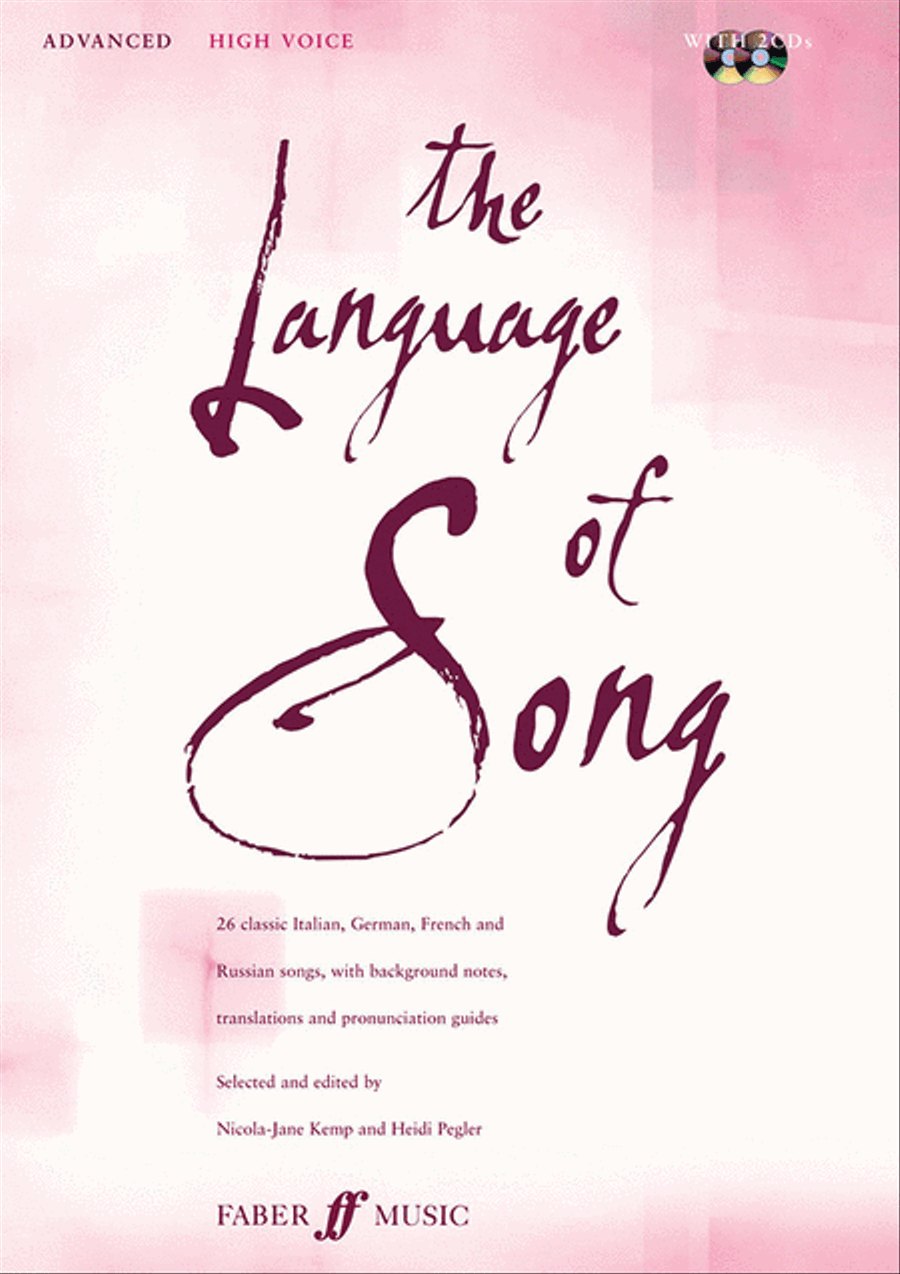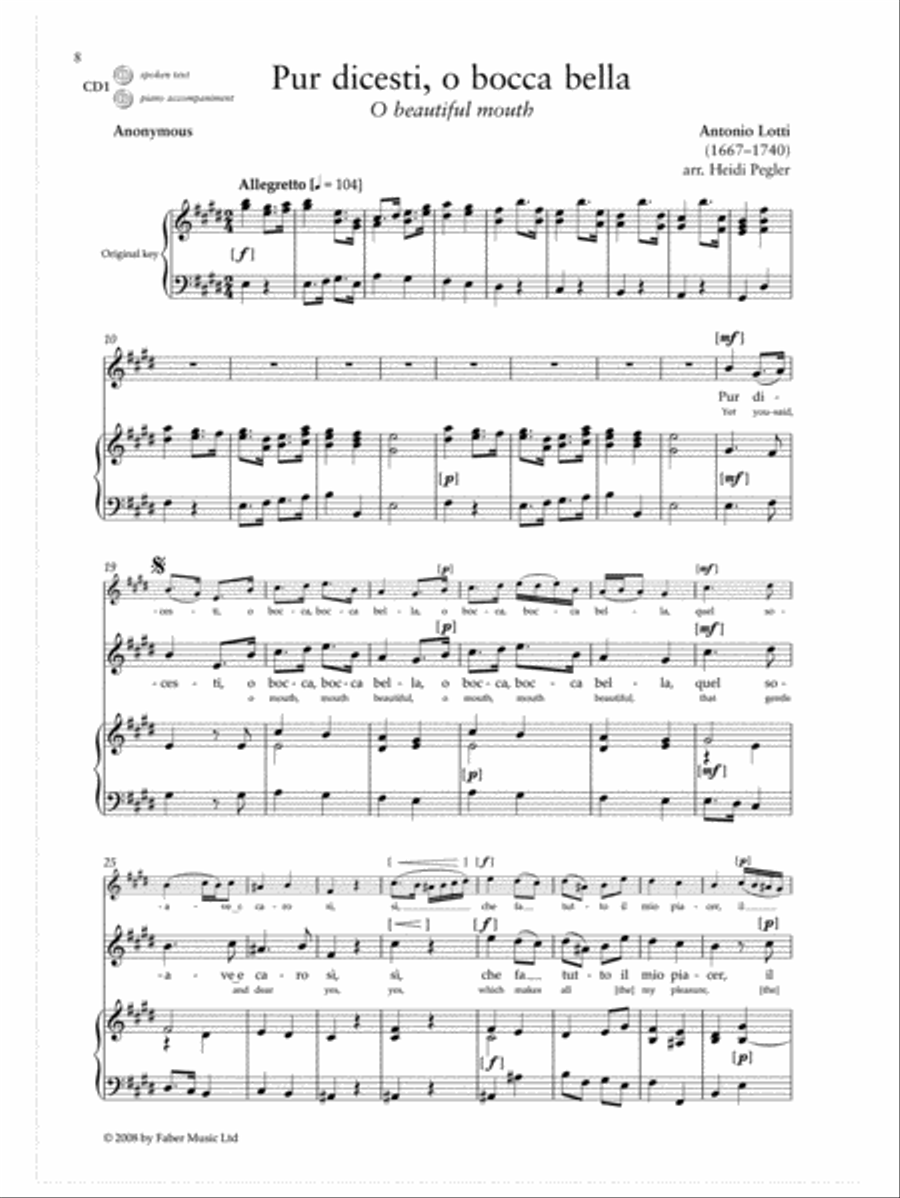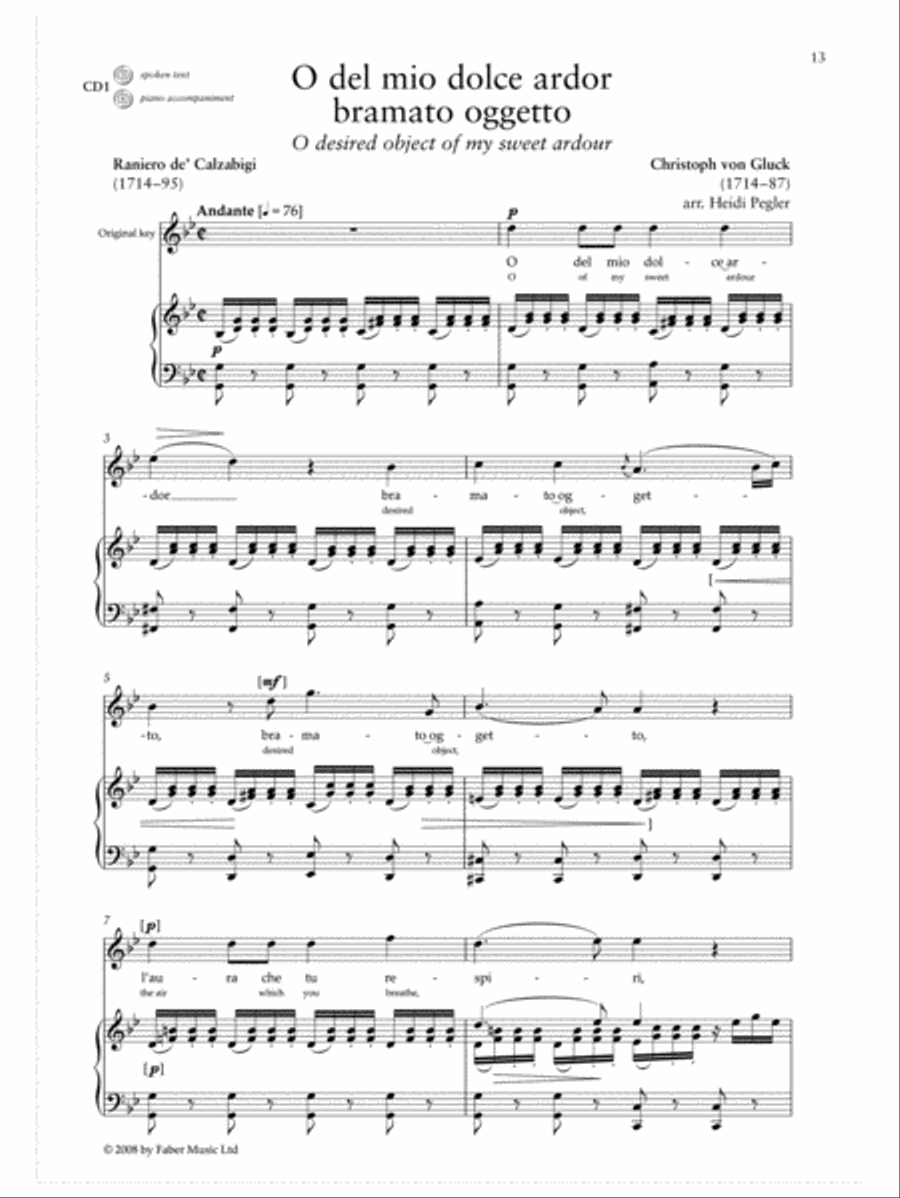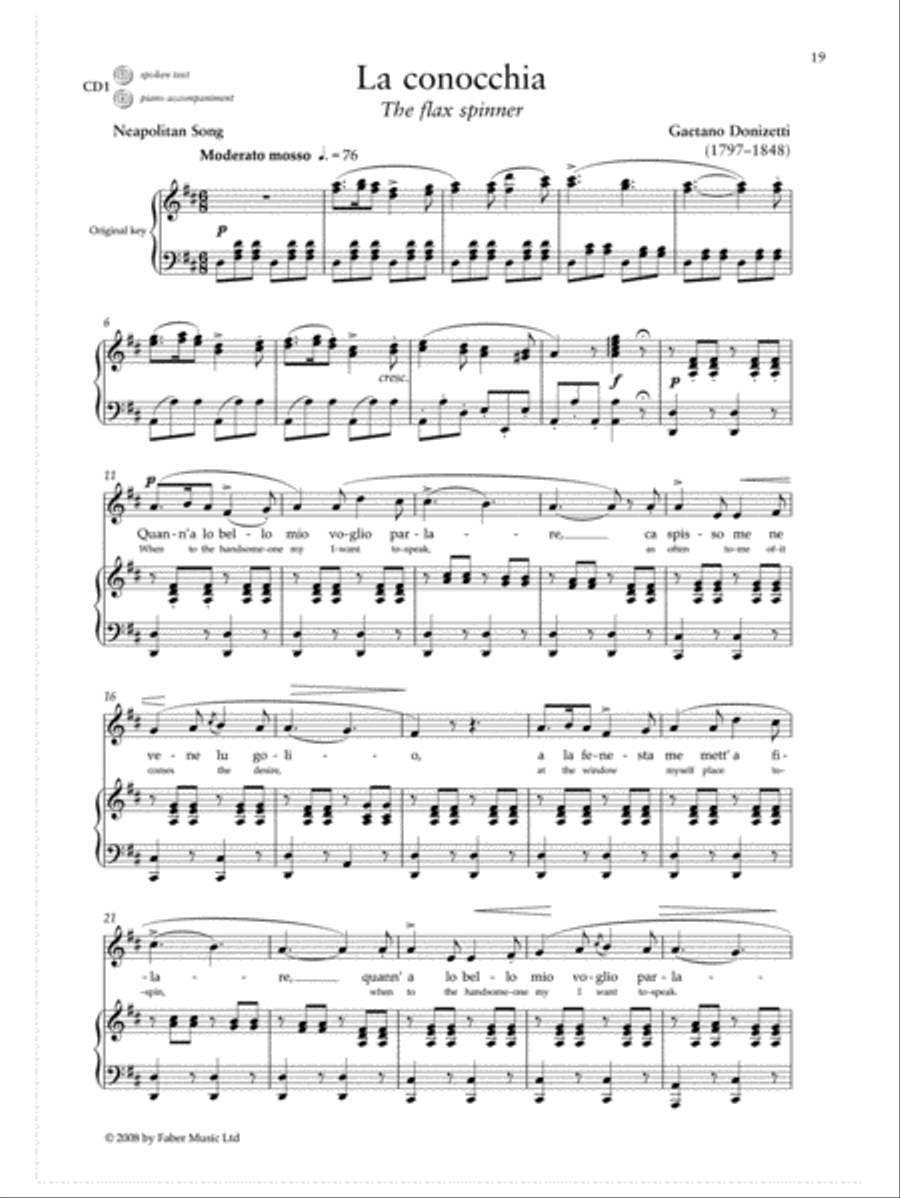 The Language of Song: Advanced (High Voice)

High Voice
Price reduced from

$25.99

to
$20.79
Available
Ready to ship in 1 to 2 weeks
Taxes/VAT calculated at checkout.
Detailed Description
High voice (High/Medium High) - Advanced
SKU: AP.12-0571530753
High Voice
. Edited by Nicola-Jane Kempm and Heidi Pegler. Series; Vocal Collection. Faber Edition. Book and CD. Faber Music #12-0571530753. Published by Faber Music (AP.12-0571530753).
ISBN 9780571530755. English.
The ability to sing in foreign languages is a much-needed skill for singers, but few vocal training resources tackle this aspect comprehensively in one book. With this in mind, ABRSM examiners and professional singers Heidi Pegler and Nicola-Jane Kemp have written "The language of song", a graded series of songbooks that provide classic song repertoire, carefully selected to develop the vital skills required to sing in a foreign language.

An invaluable resource for all singing students and teachers, each song gives both a literal and poetic translation of each text, a detailed pronunciation guide using the International Phonetic Alphabet (IPA) guide and background information on the songs as well as technical and musical teaching points. The accompanying CD provides the text for each song spoken by a native speaker - expert language consultants who specialise in coaching singers - as well as a recording of each song accompaniment by international pianist John Lenehan.

Not just ideal for those taking graded singing exams, these are invaluable for singers of any age exploring international song repertoire up to university and college level.

Learn to sing this wonderful foreign language repertoire confidently and effectively and celebrate the Language of Song!

Includes: 1. Lotti: Pur dicesti, o bocca bella 2. Gluck: O del mio dolce ardor bramato oggetto 3. Donizetti: La conocchia 4. Bellini: Per pietà , bell' idol mio 5. Rossini: La pastorella delle Alpi 6. Leoncavallo: Mattinata 7. Schumann: Widmung 8. Schubert: Du bist die Ruh 9. Wolf: Verborgenheit 10. Mozart: Unglückliche Liebe 11. Schumann: Du bist wie eine Blume 12. Brahms: Wir wandelten 13. Strauss: Die Nacht 14. Fauré: Après un rêve 15. Notre amour 16. Les roses d'Ispahan 17. Viardot: Les filles de Cadix 18. Berlioz: Villanelle 19. Duparc: Chanson triste 20. Debussy: Mandoline 21. Chausson: Le colibri 22. Poulenc: C 23. Tchaikovsky: None but the lonely heart 24. Believe it not, my friend 25. The stars looked tenderly upon us 26. Rachmaninov: Spring waters.
Song List (26)
Pur Dicesti, O Bocca Bella
O del mio dolce ardor bramato oggetto
La conocchia
Per pieta, bell' idol mio
La Pastorella delle Alpi
Mattinata
Widmung
Du bist die Ruh
Verborgenheit
Ungluckliche Liebe (Als Luise)
Du bist wie eine BLume
Wir wandelten
Die Nacht
Apres Un Reve
Notre Amour
Les Roses d'Ispahan
Les Filles de Cadix
Villanelle
Chanson Triste
Mandoline
Le colibri
C
None But the Lonely Heart
Believe It Not, My Friend
The Stars Looked Tenderly Upon Us
Spring Waters