The heavens are telling the Father's glory (Die Himmel erzahlen die Ehre Gottes)

Cantata for the 2nd Sunday afer Trinity / Reformation Day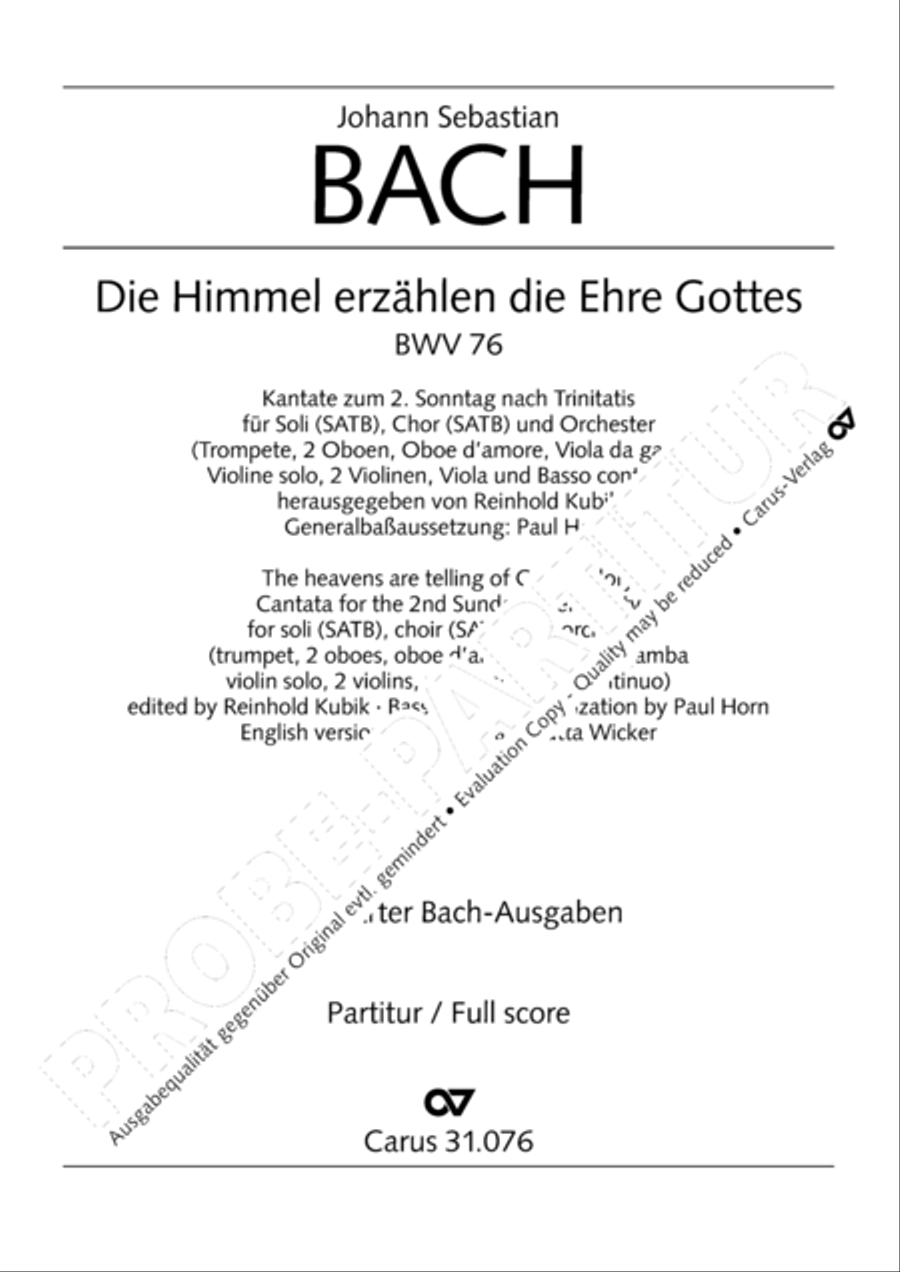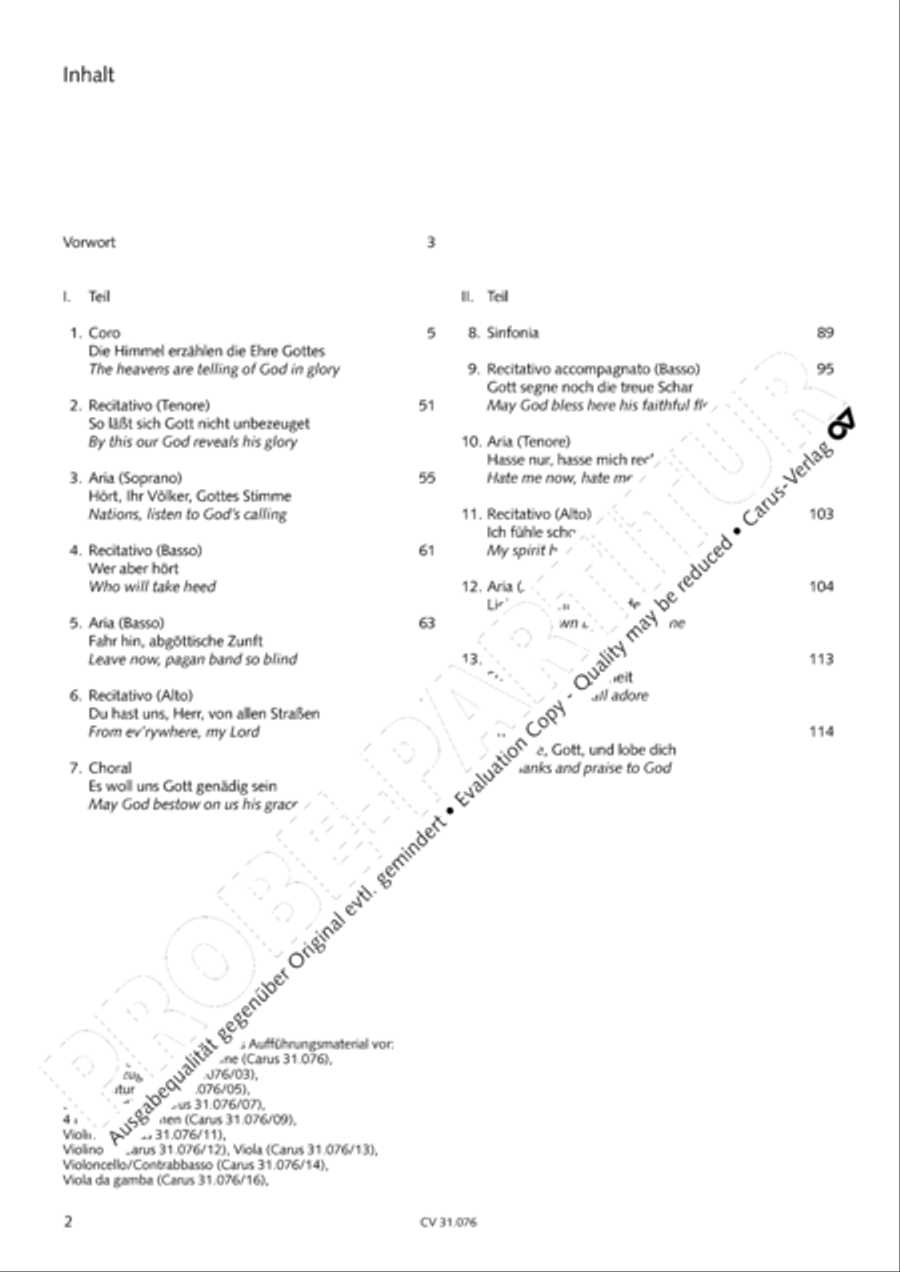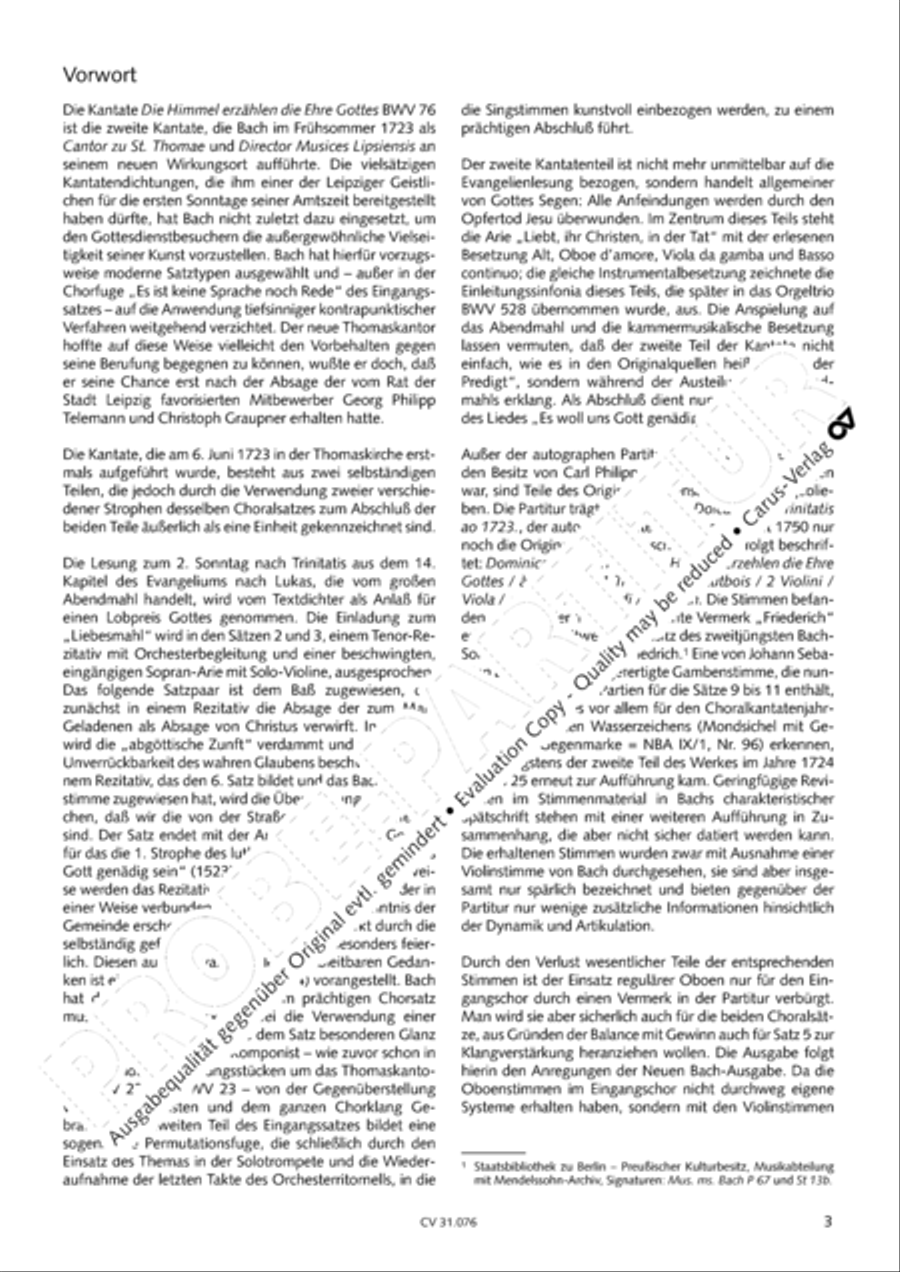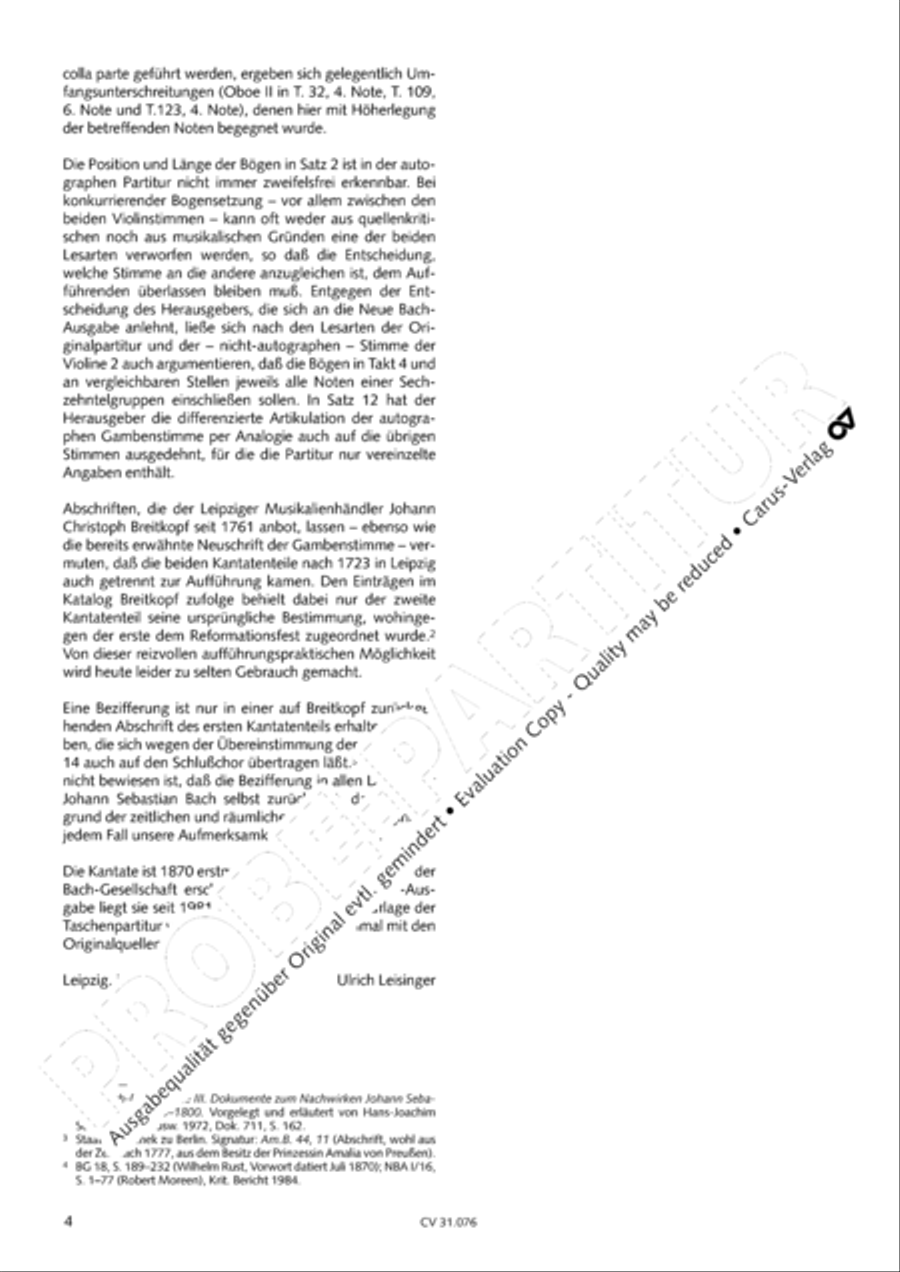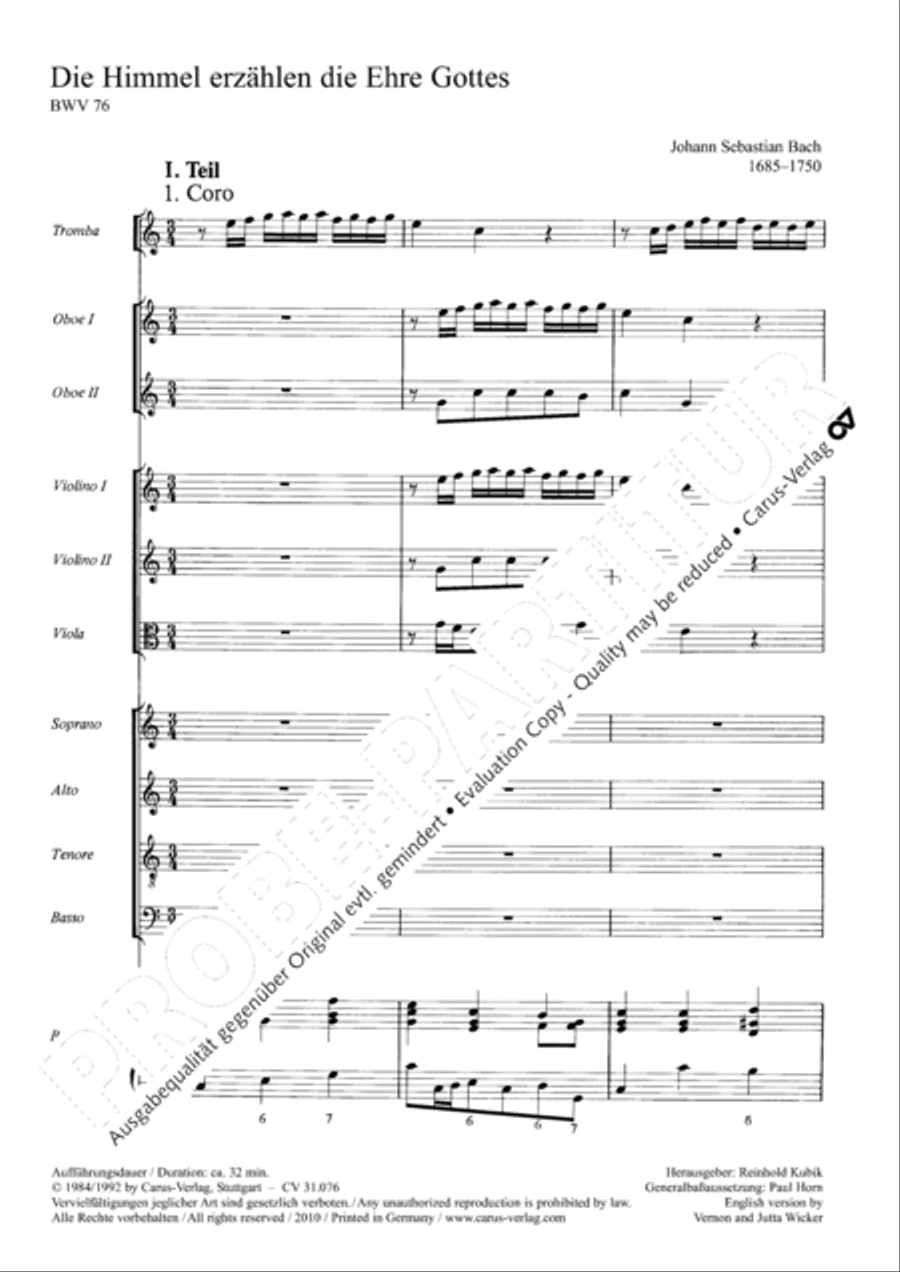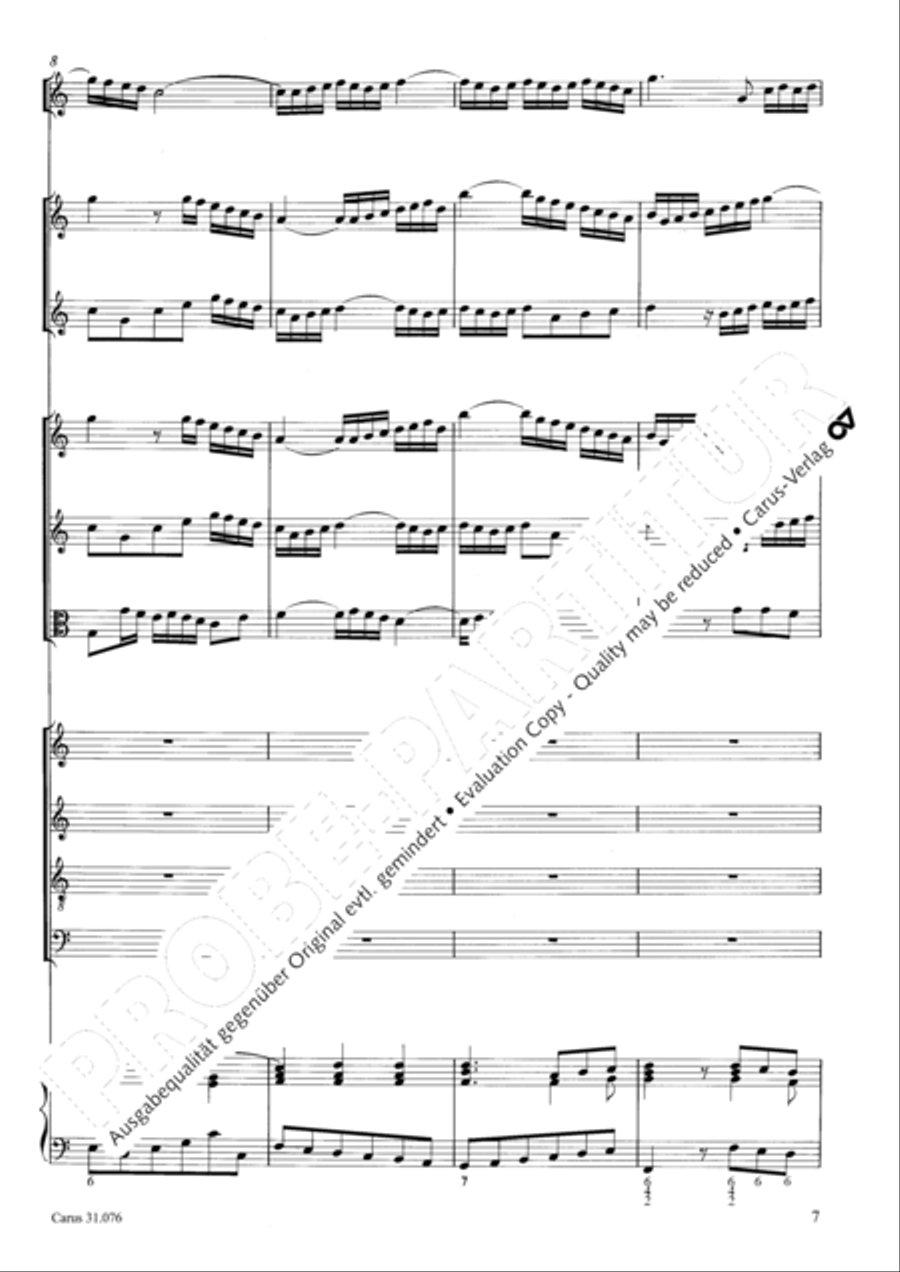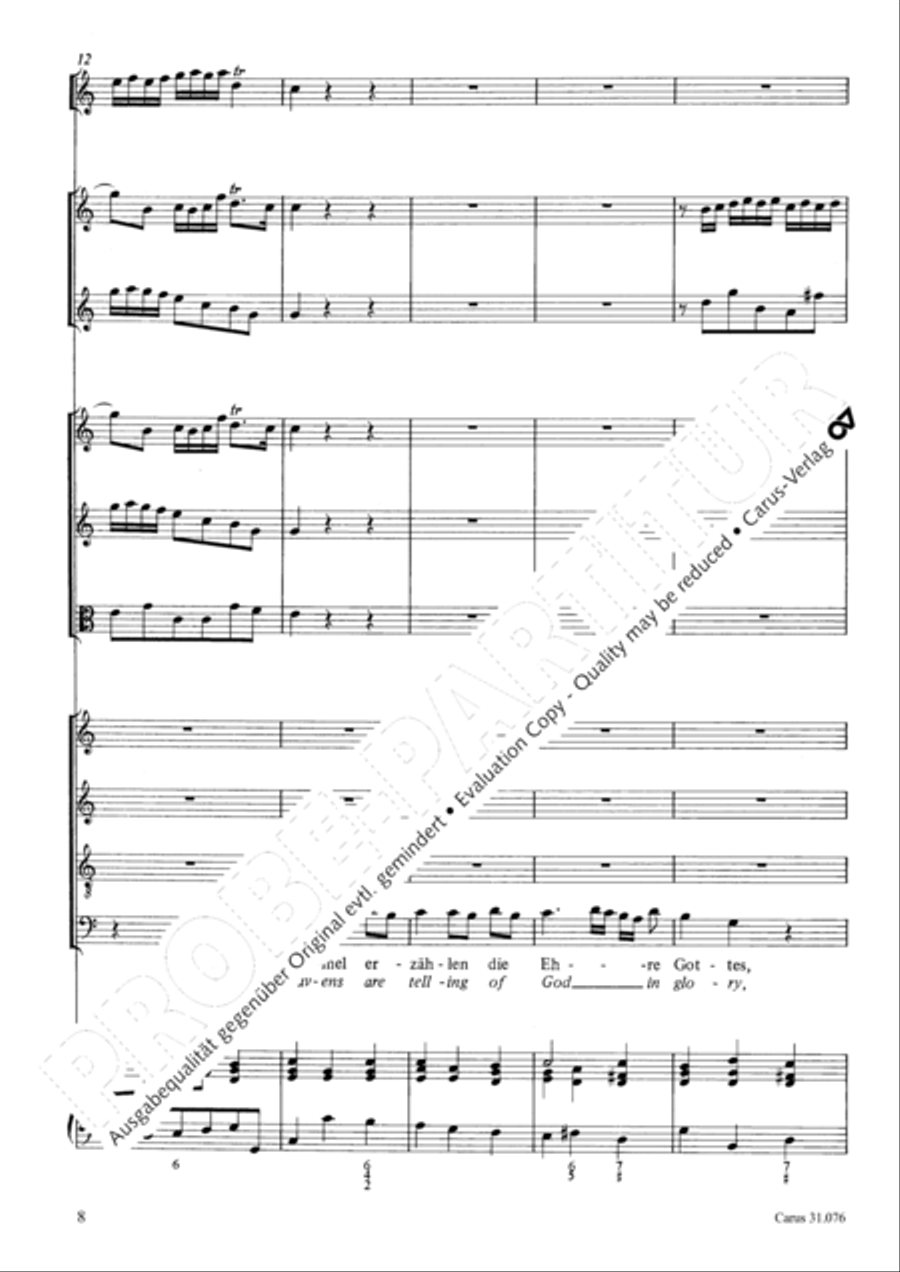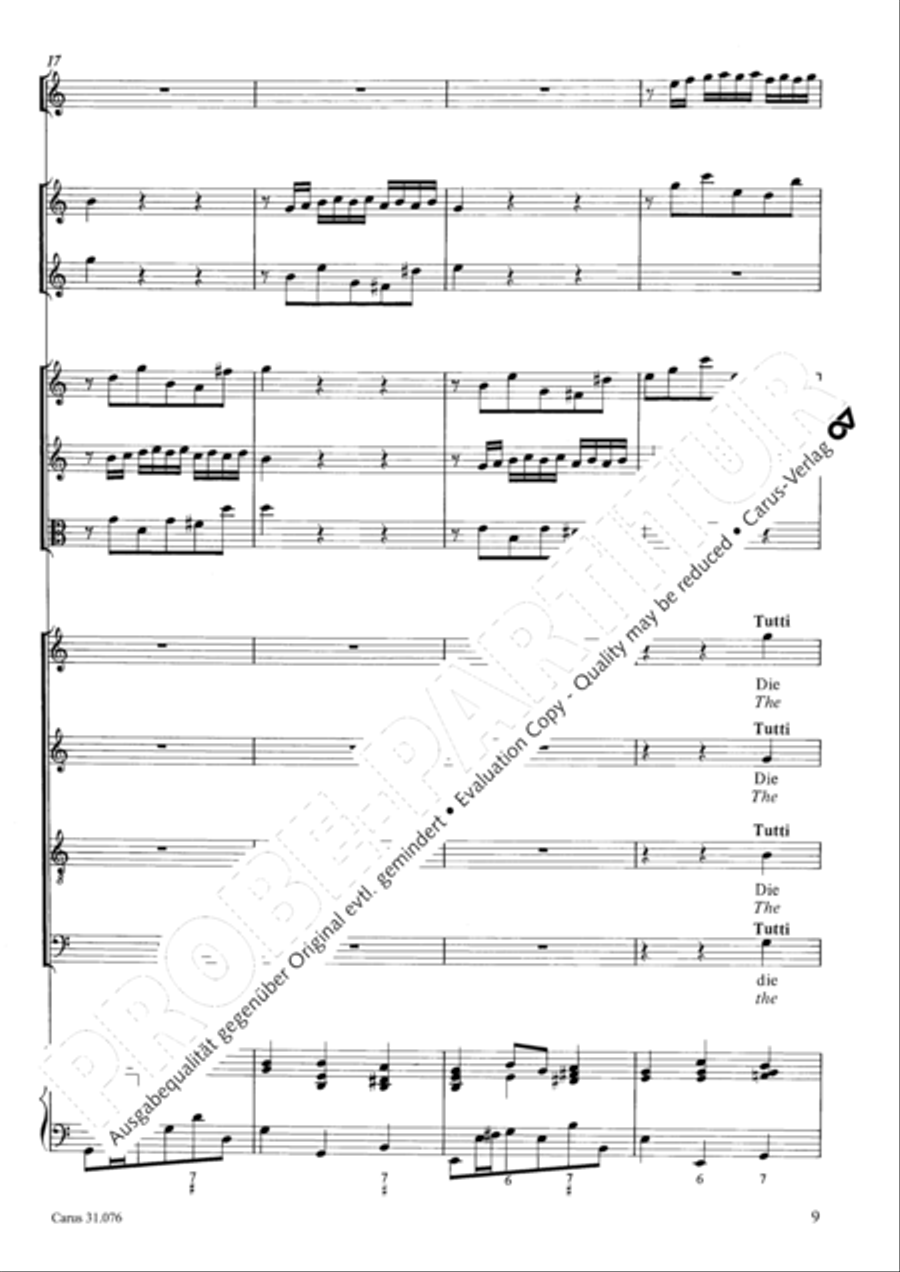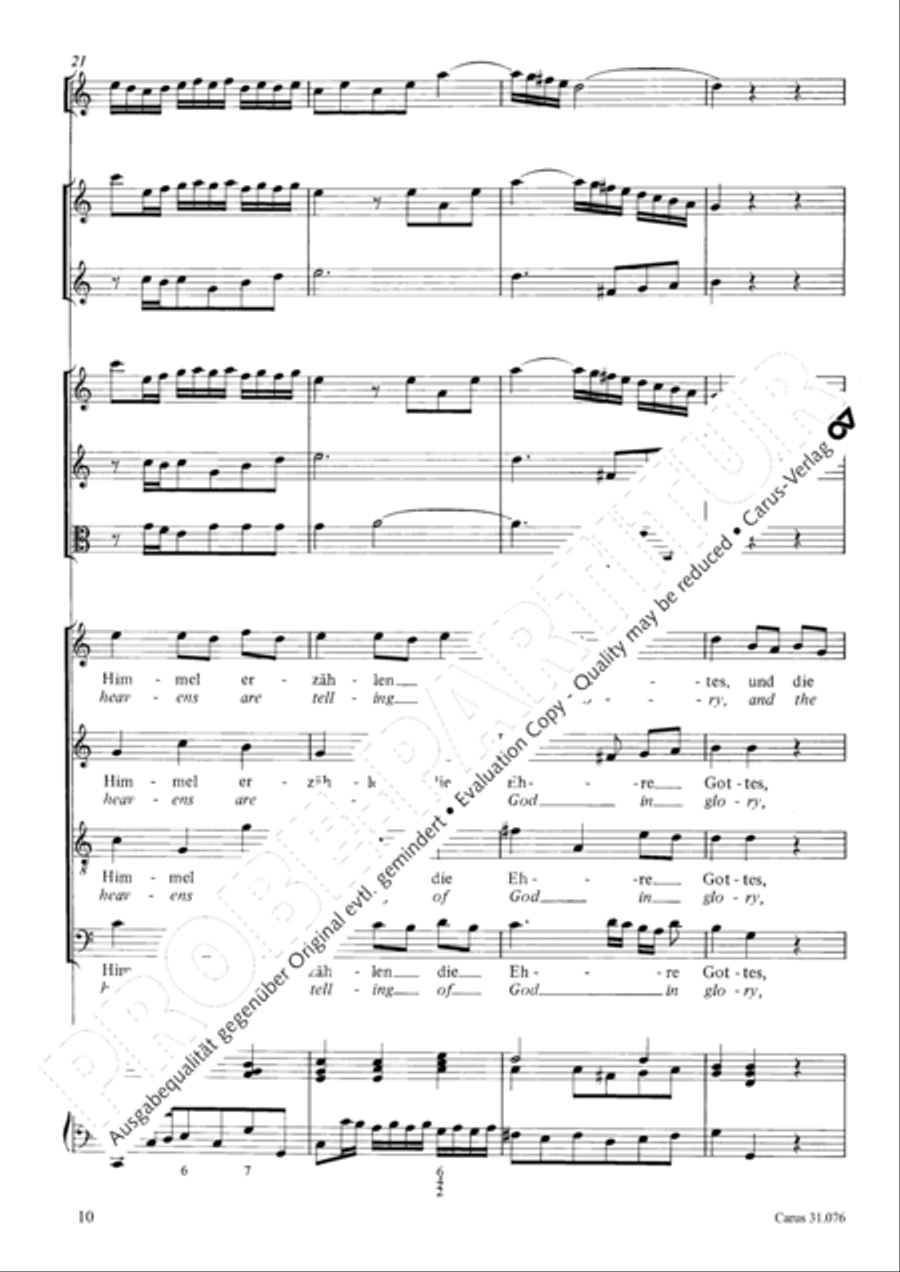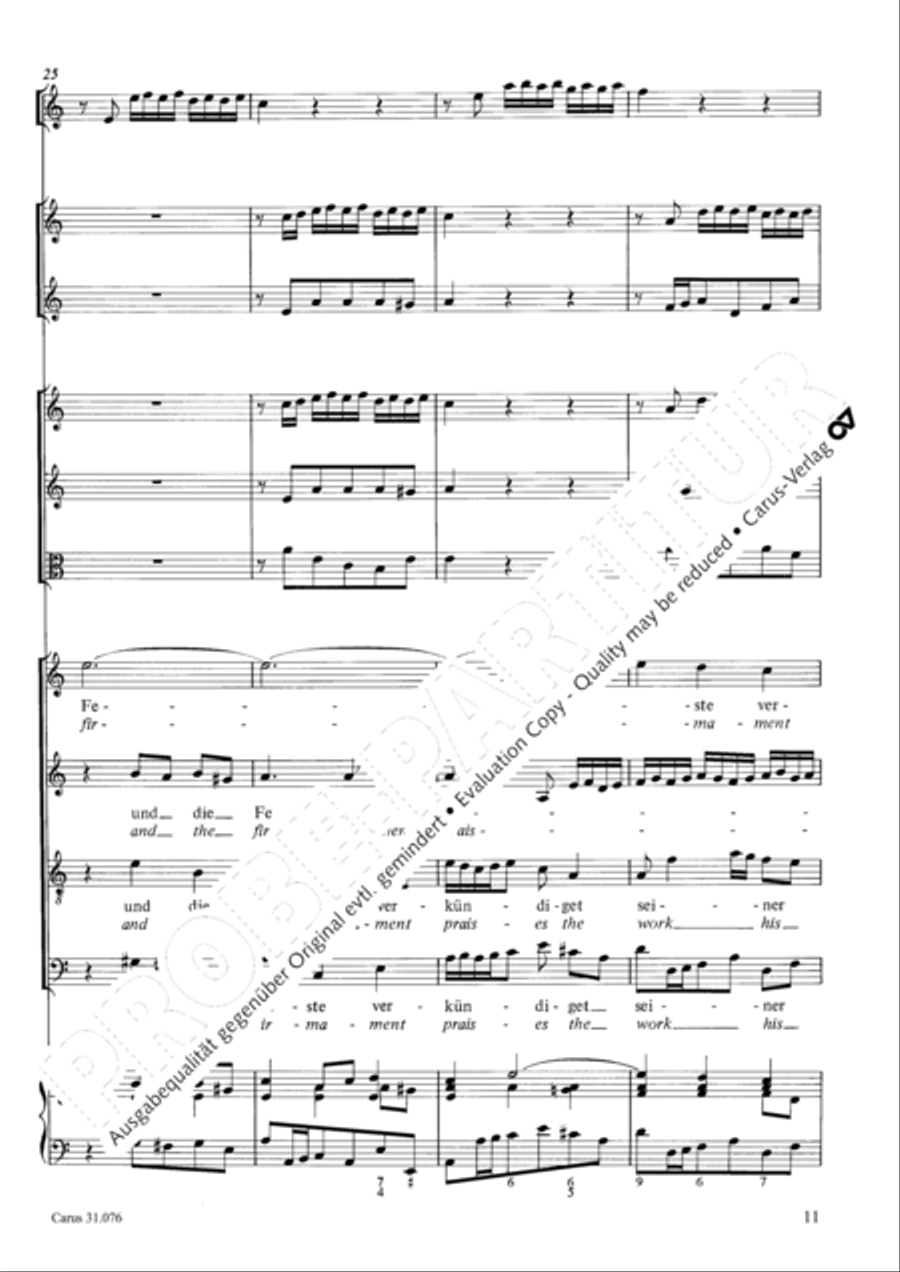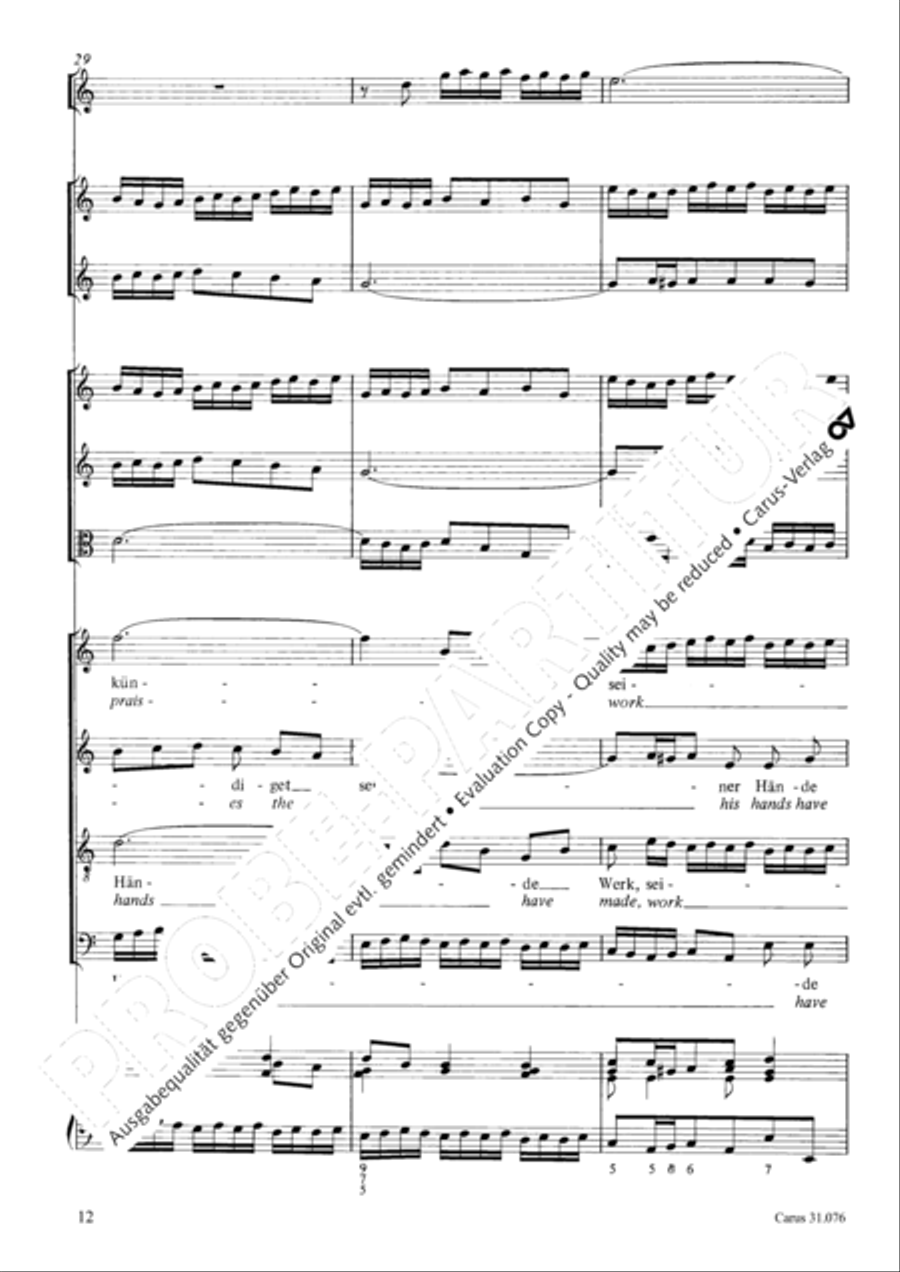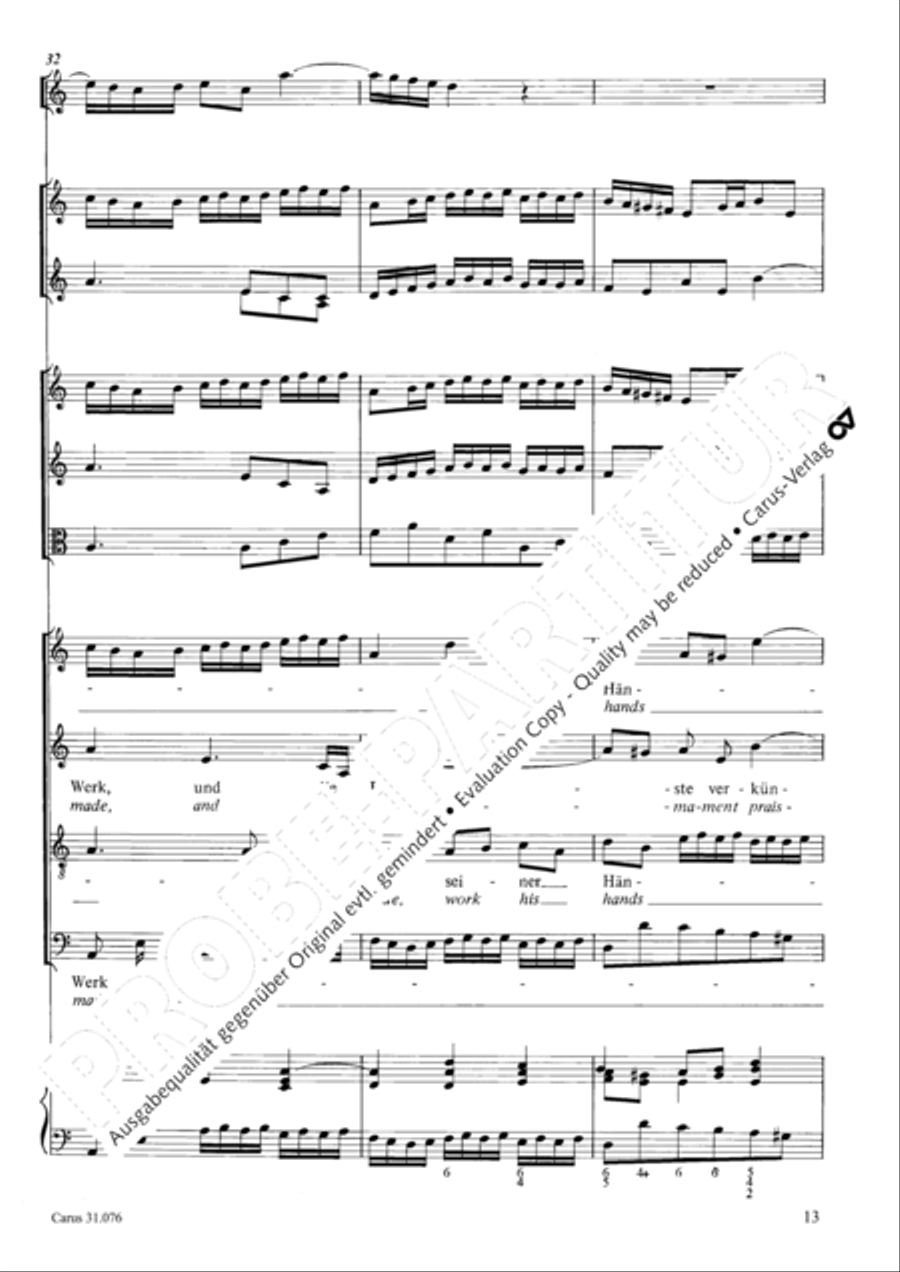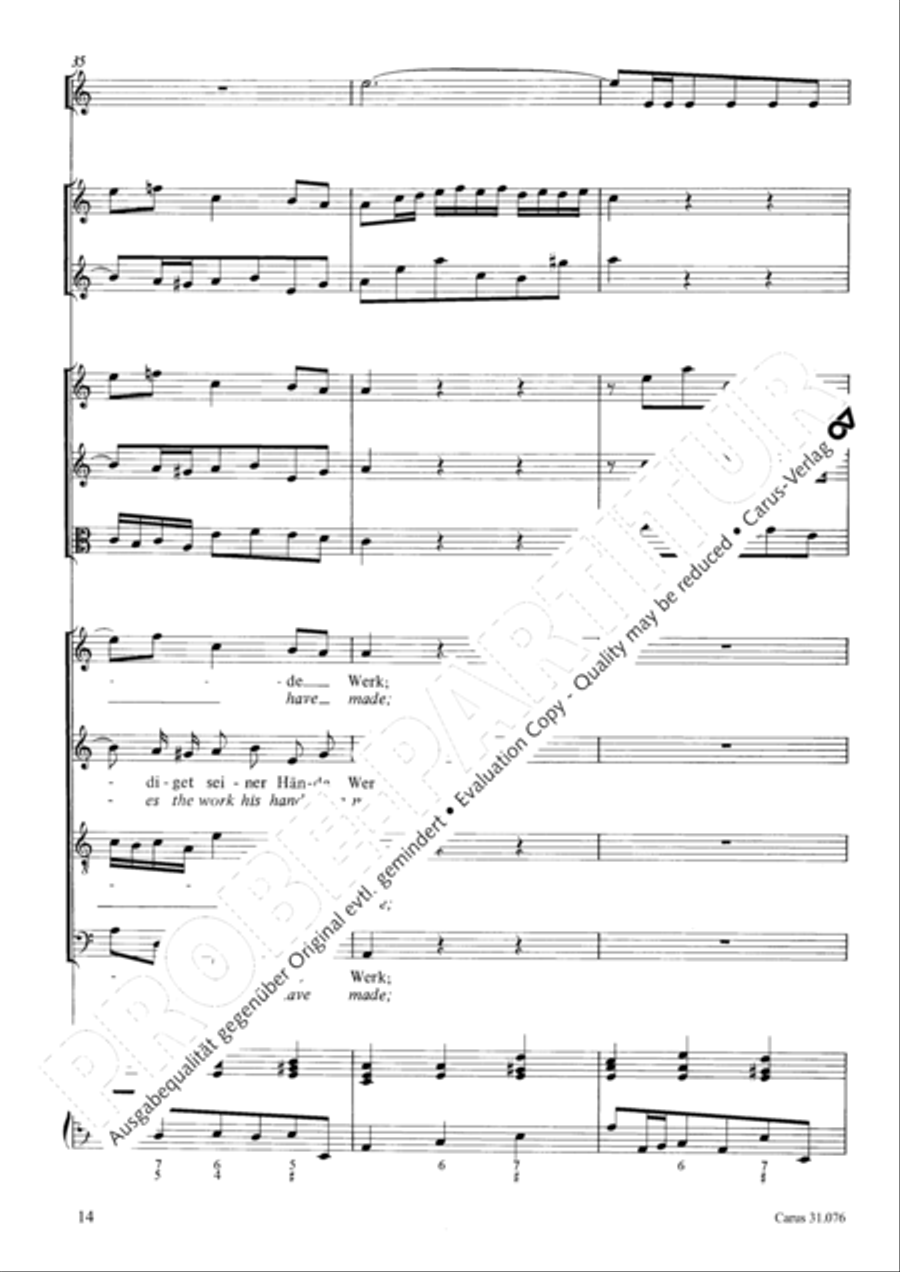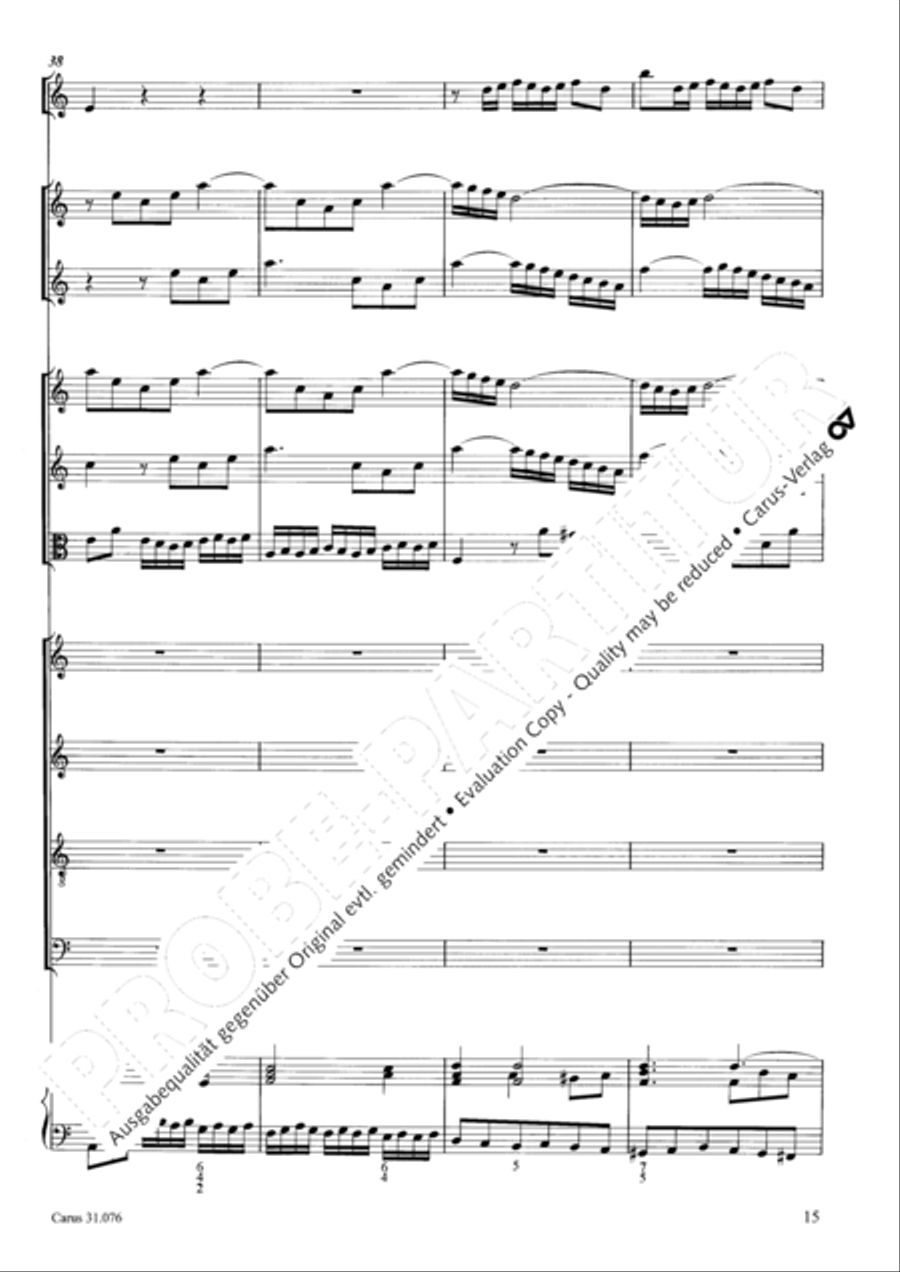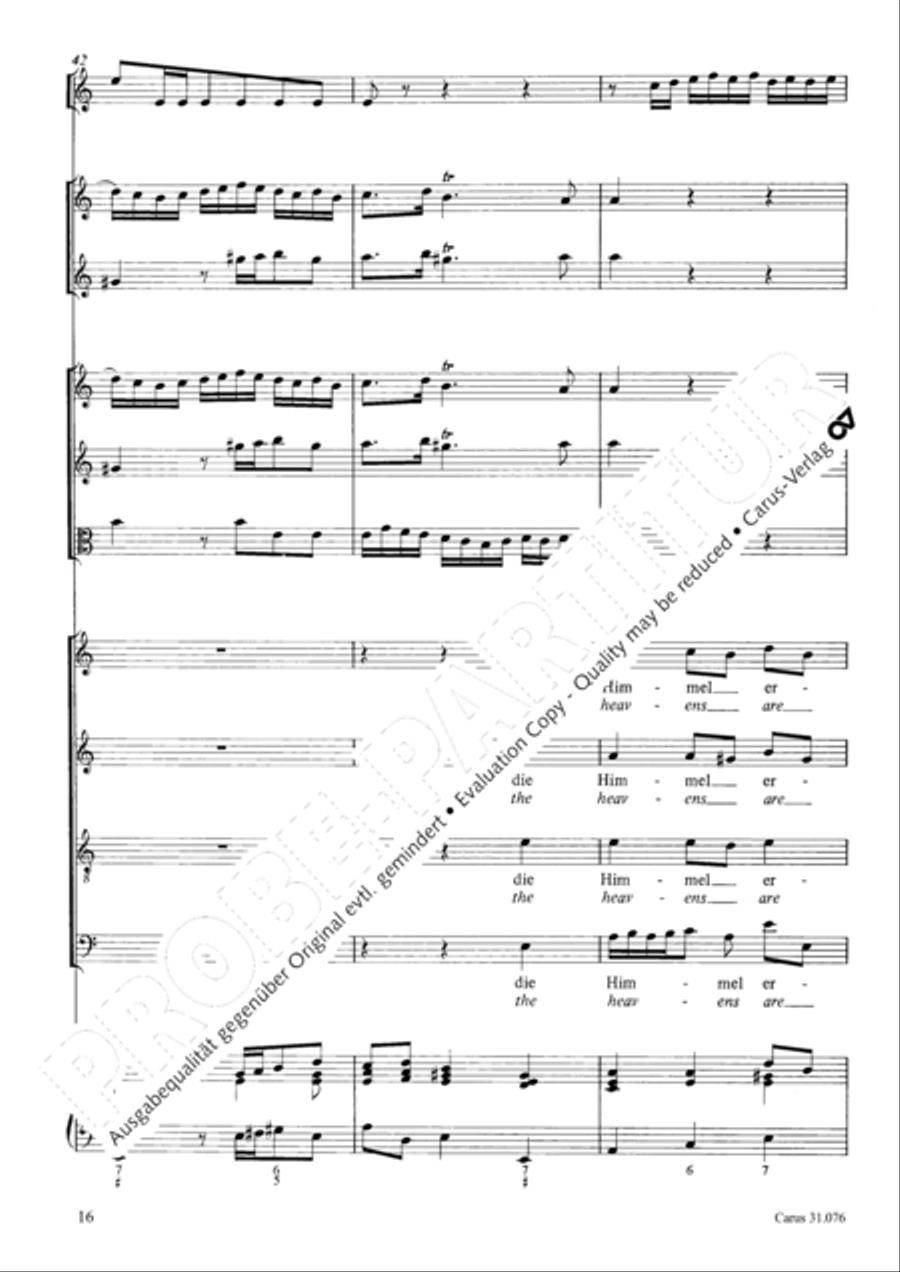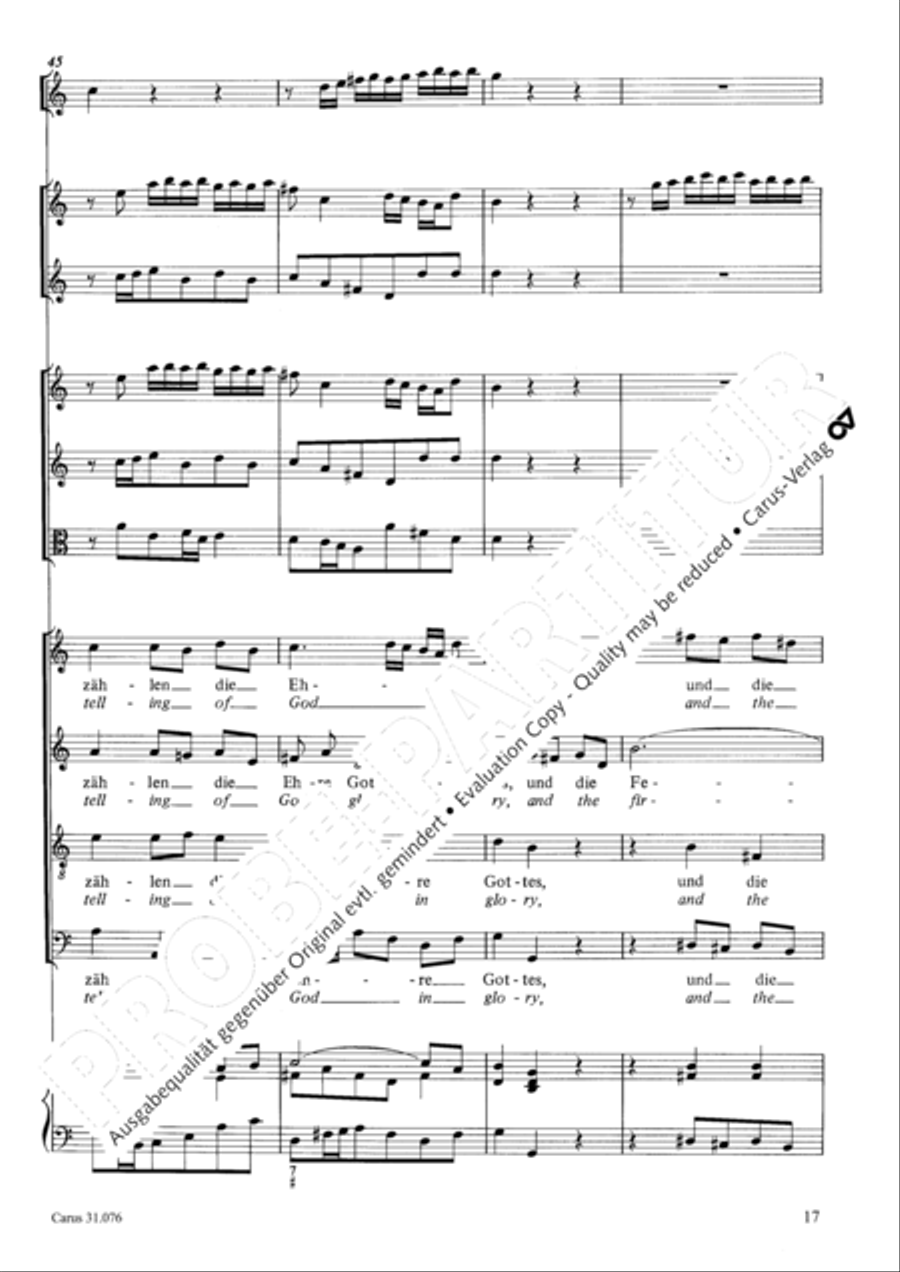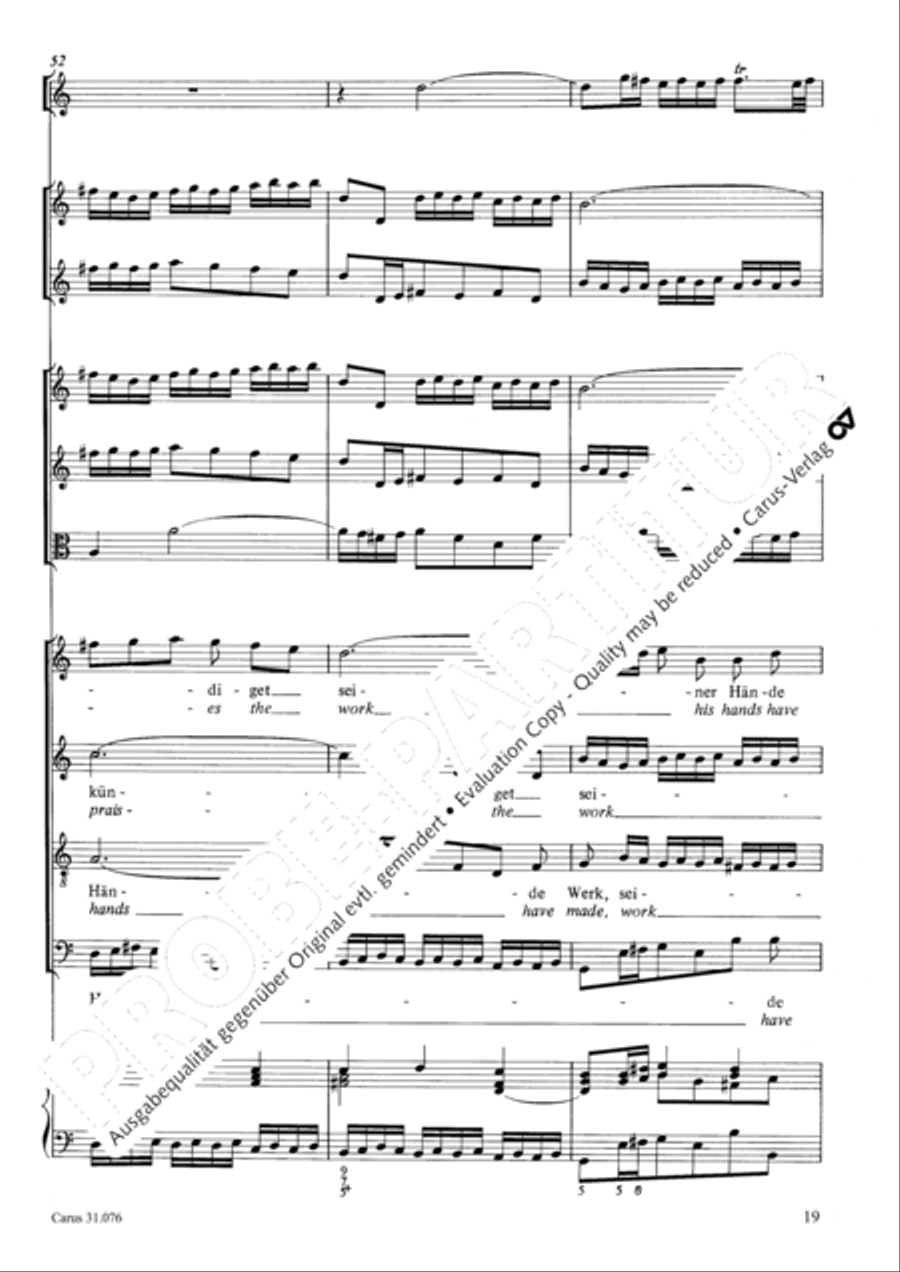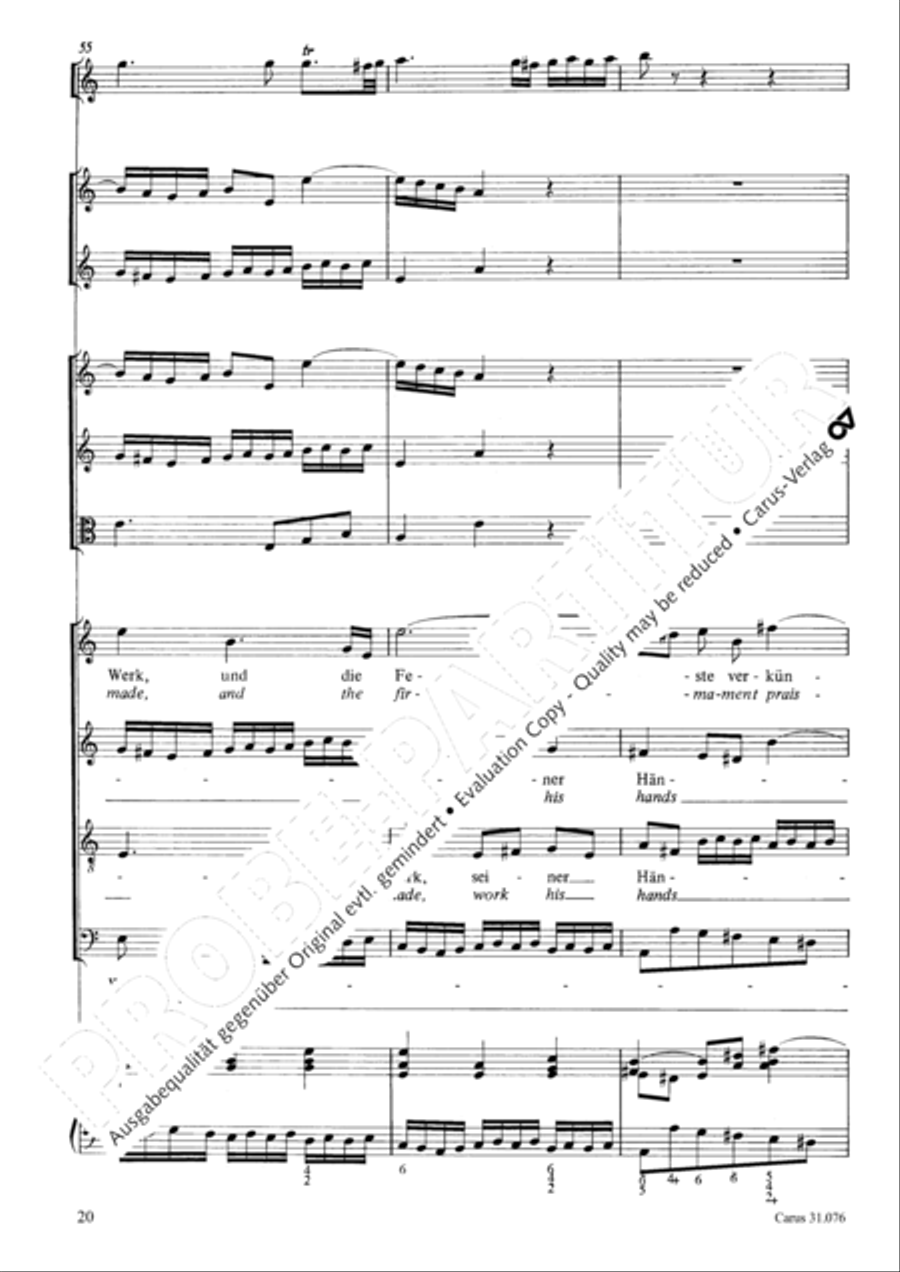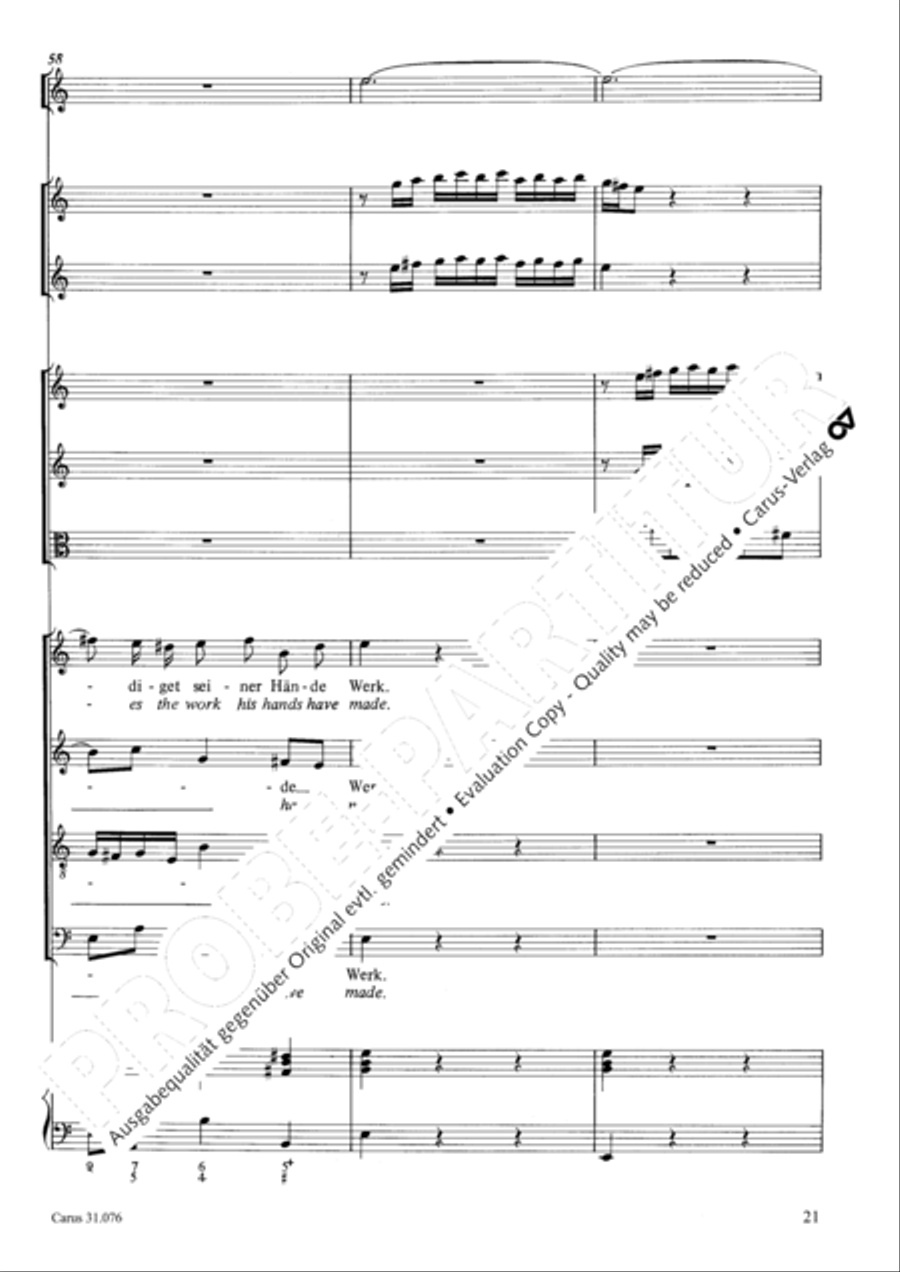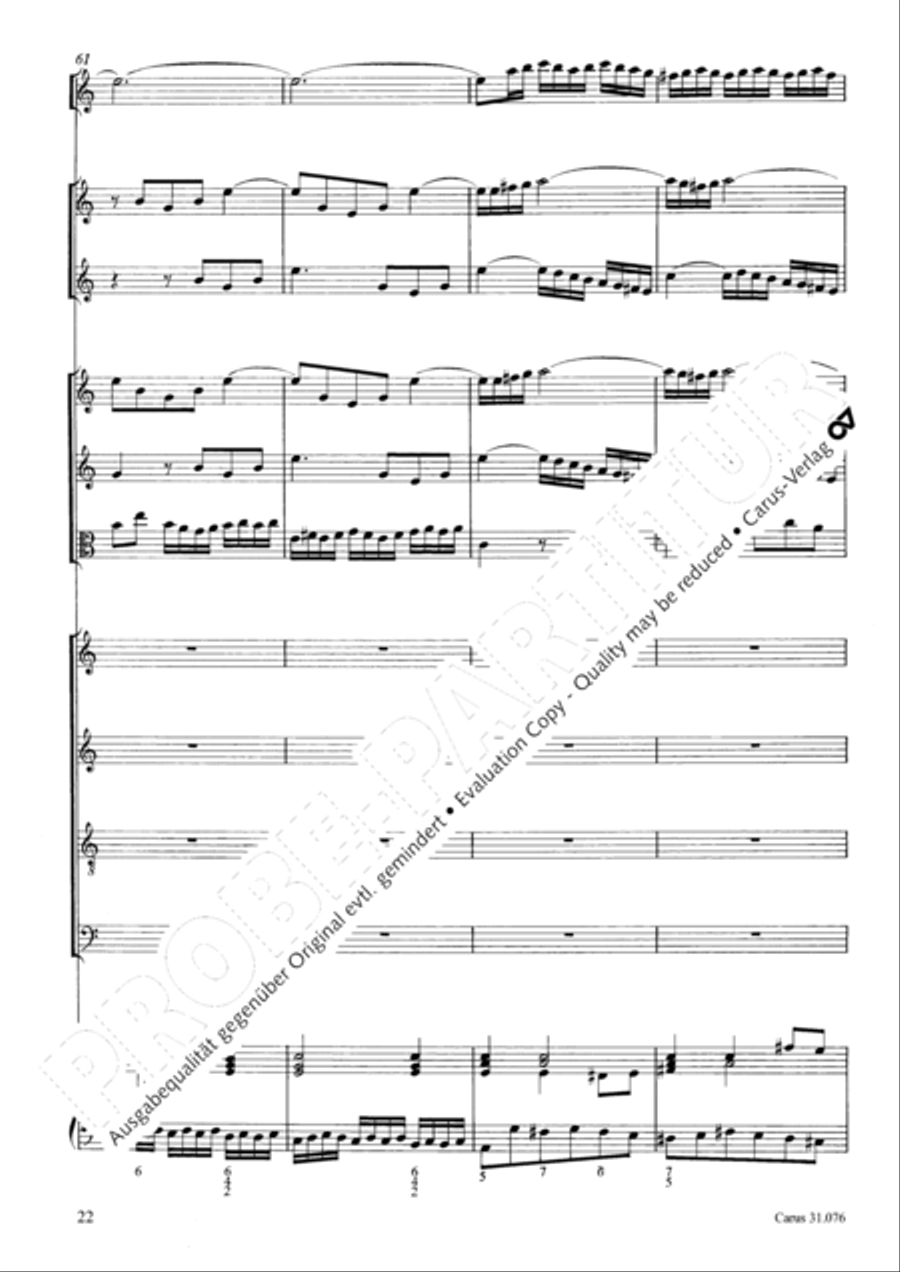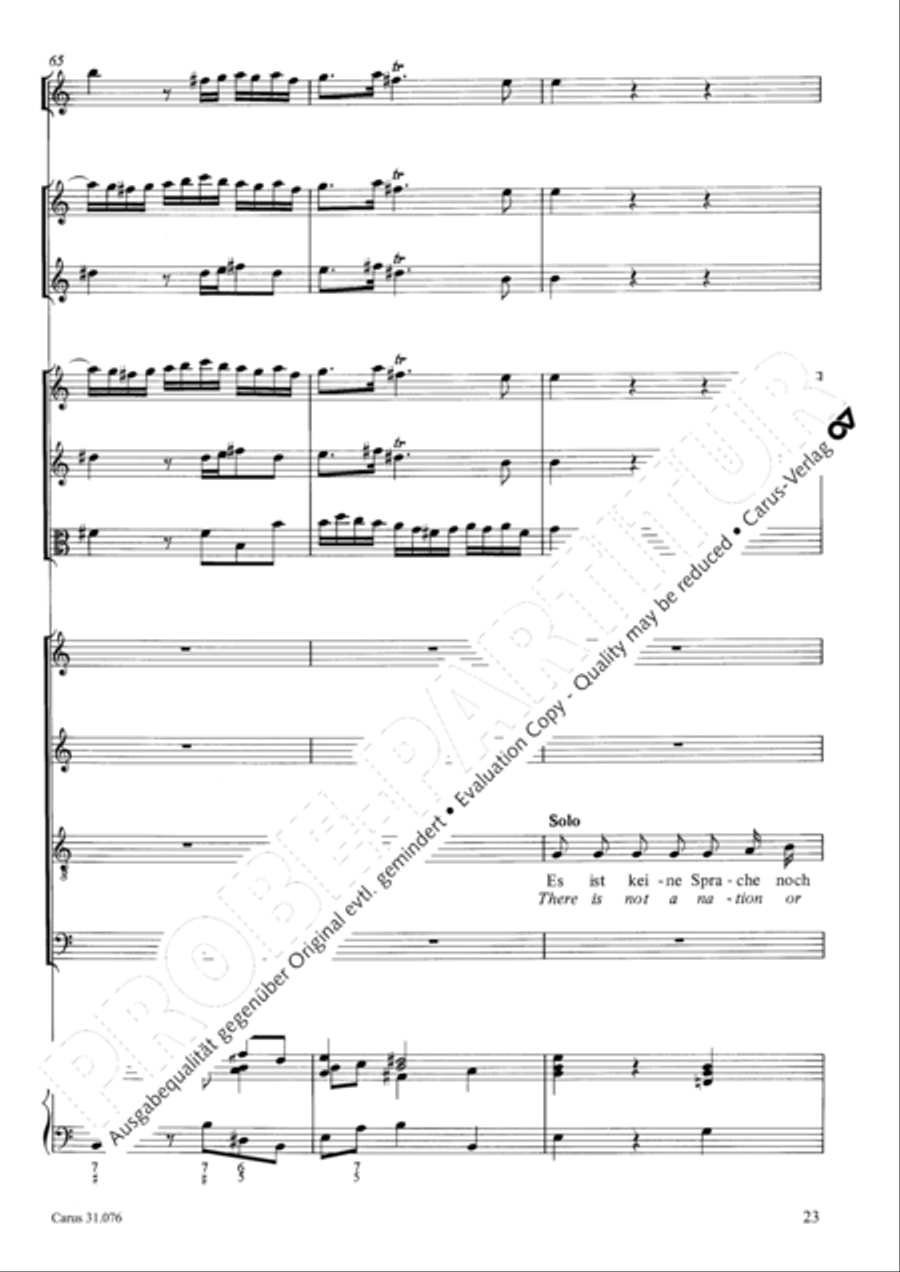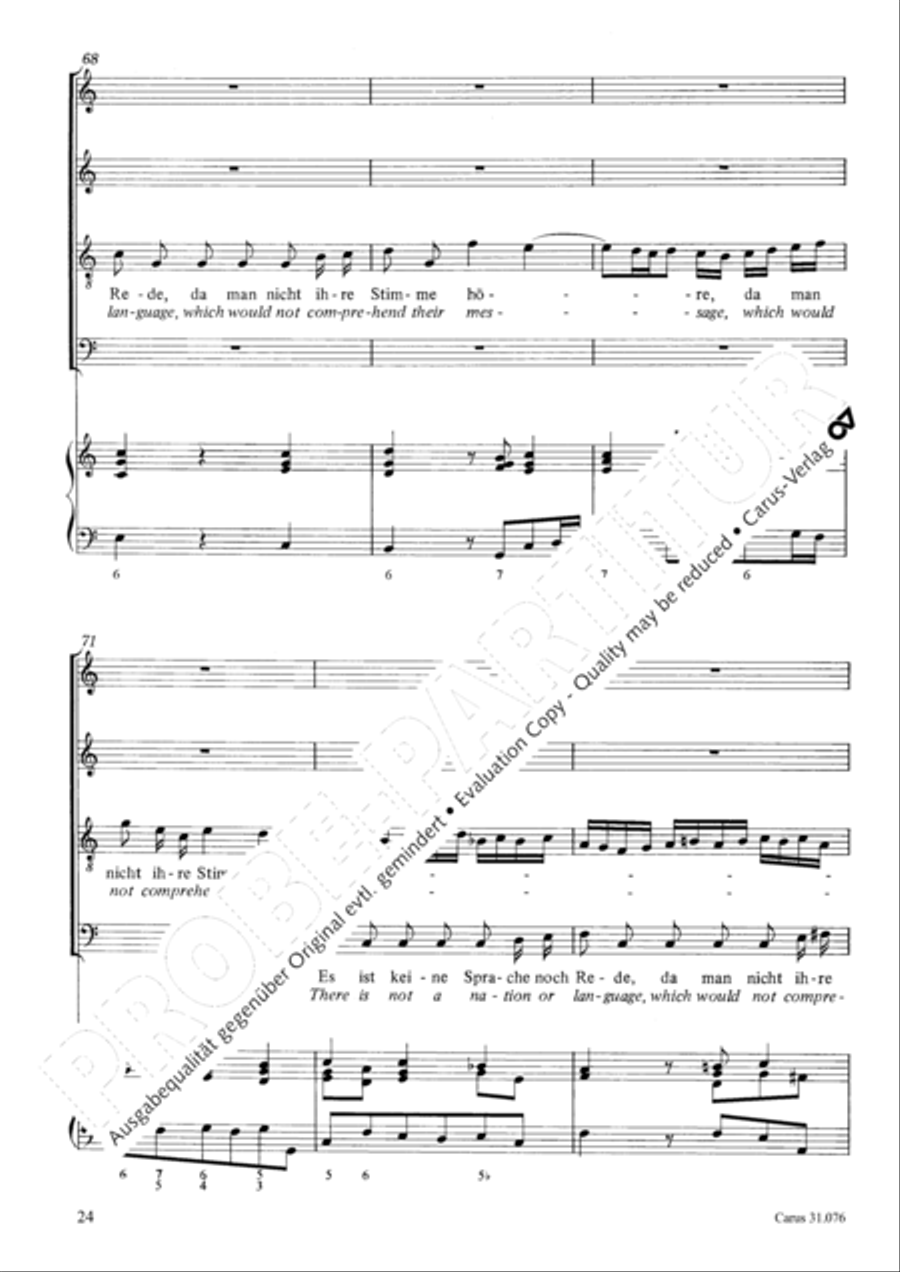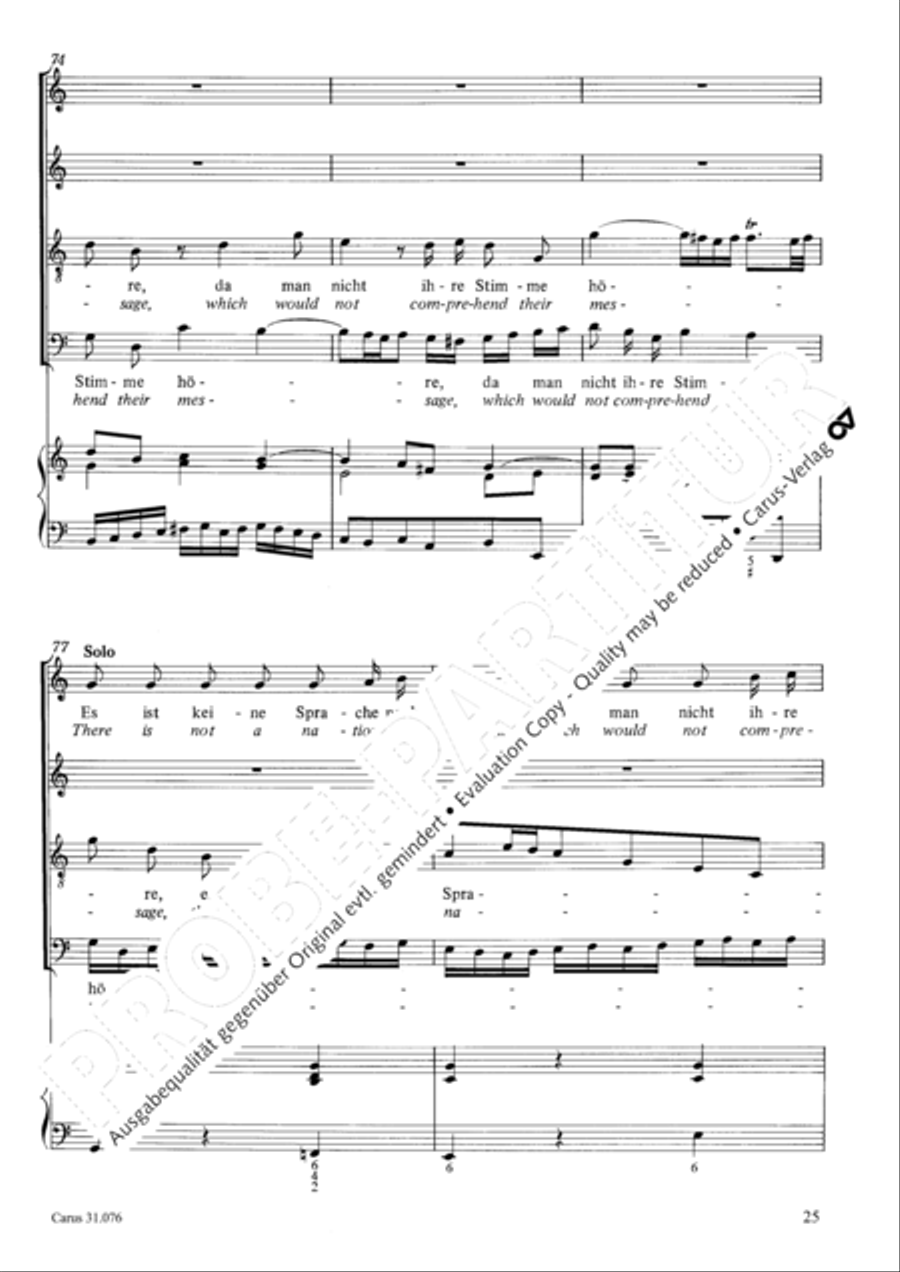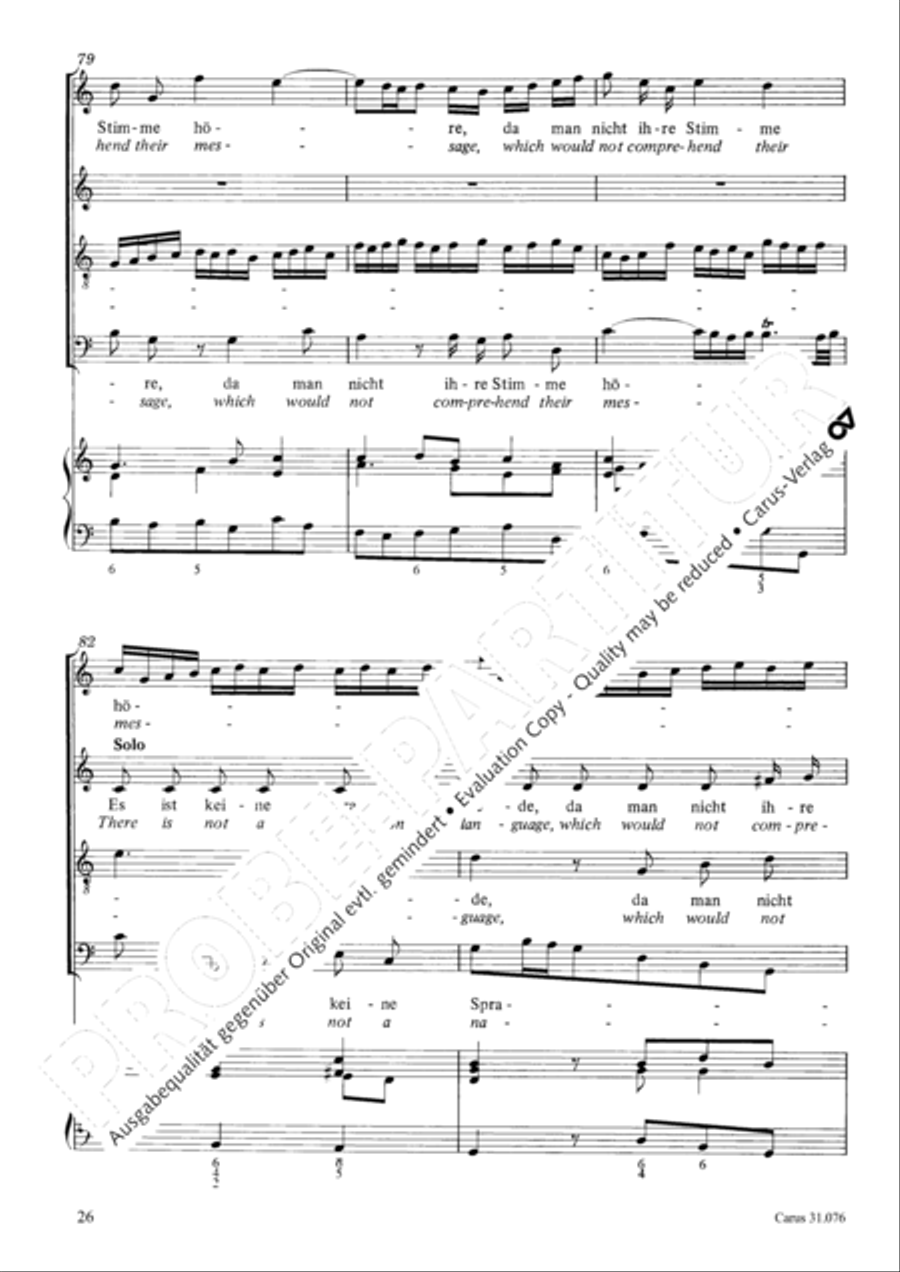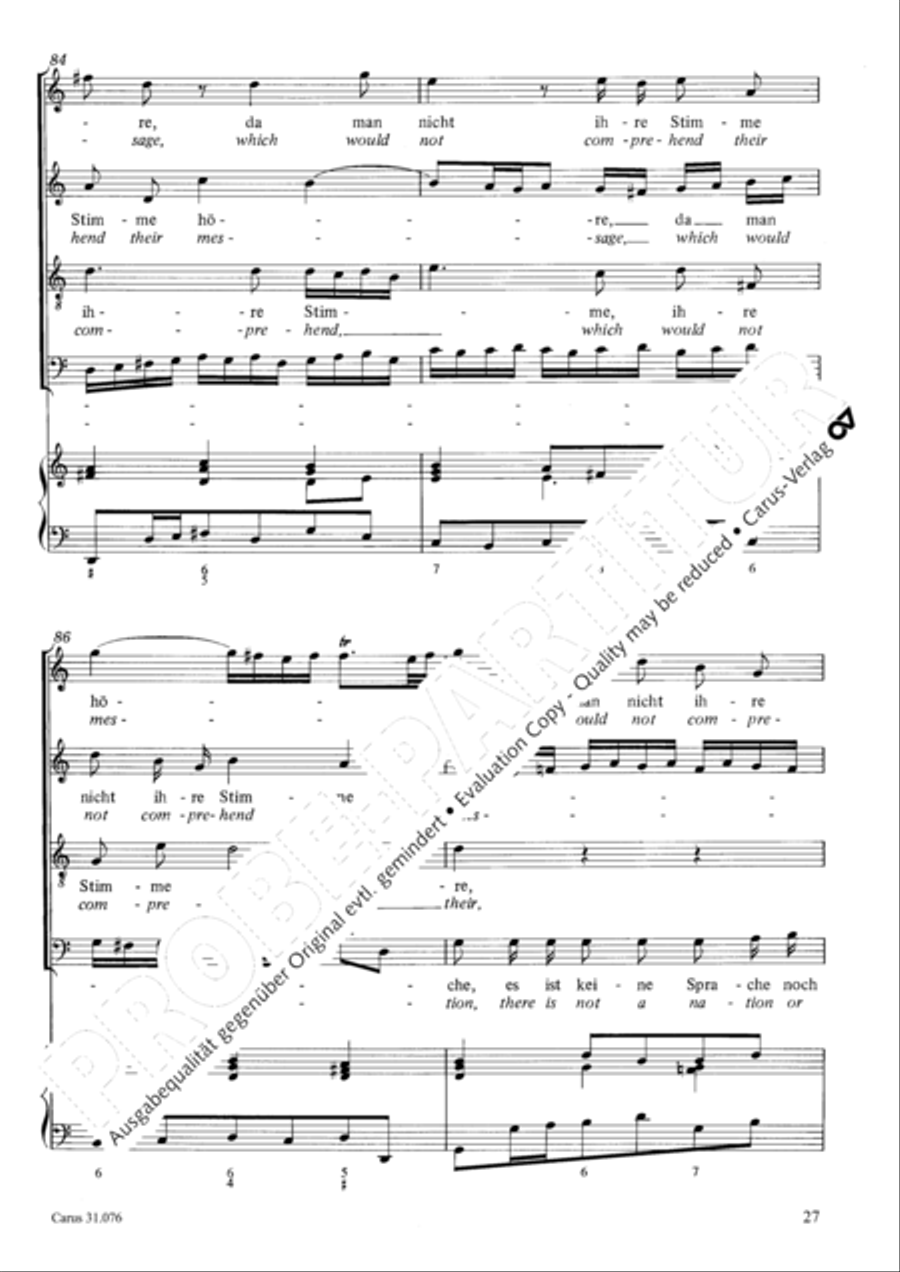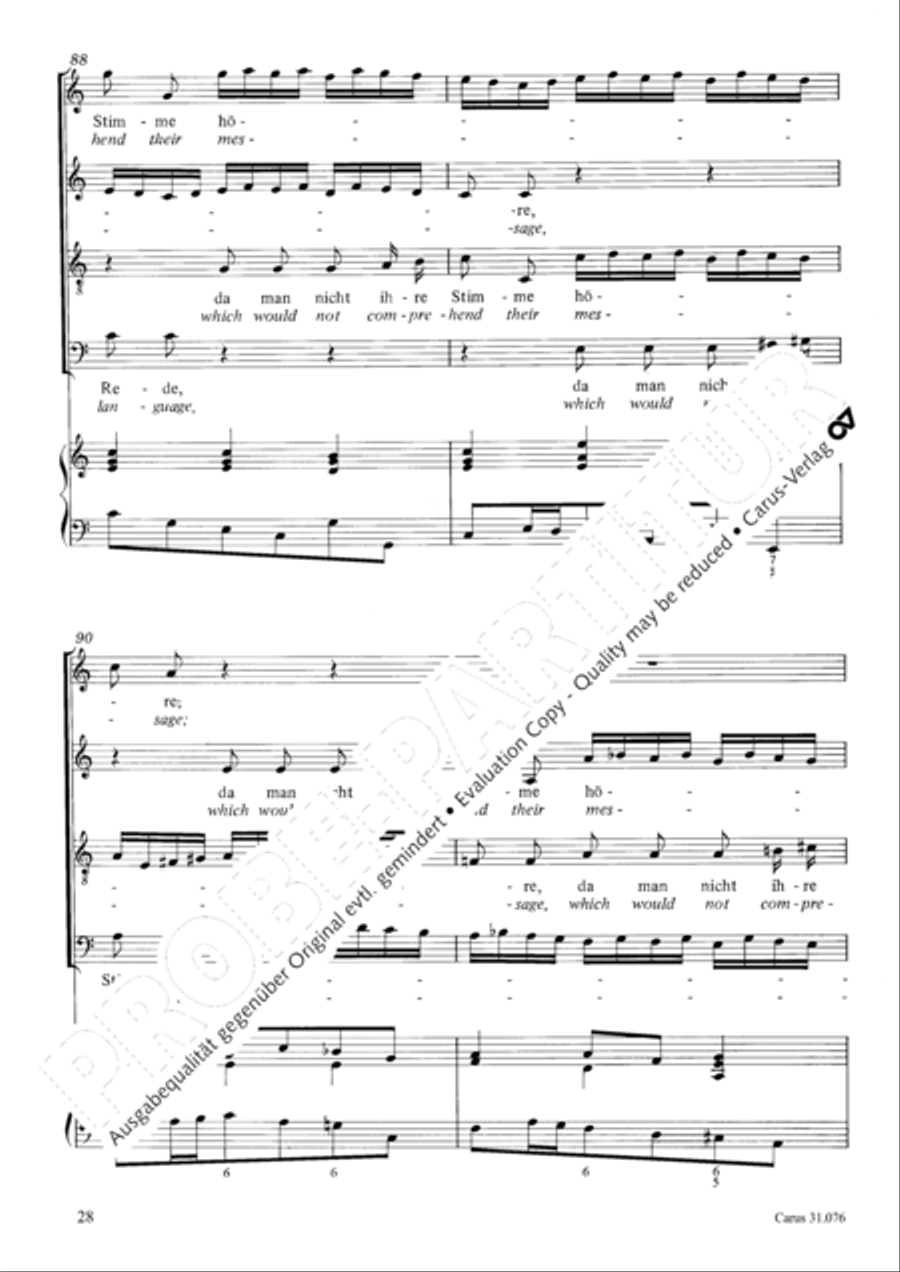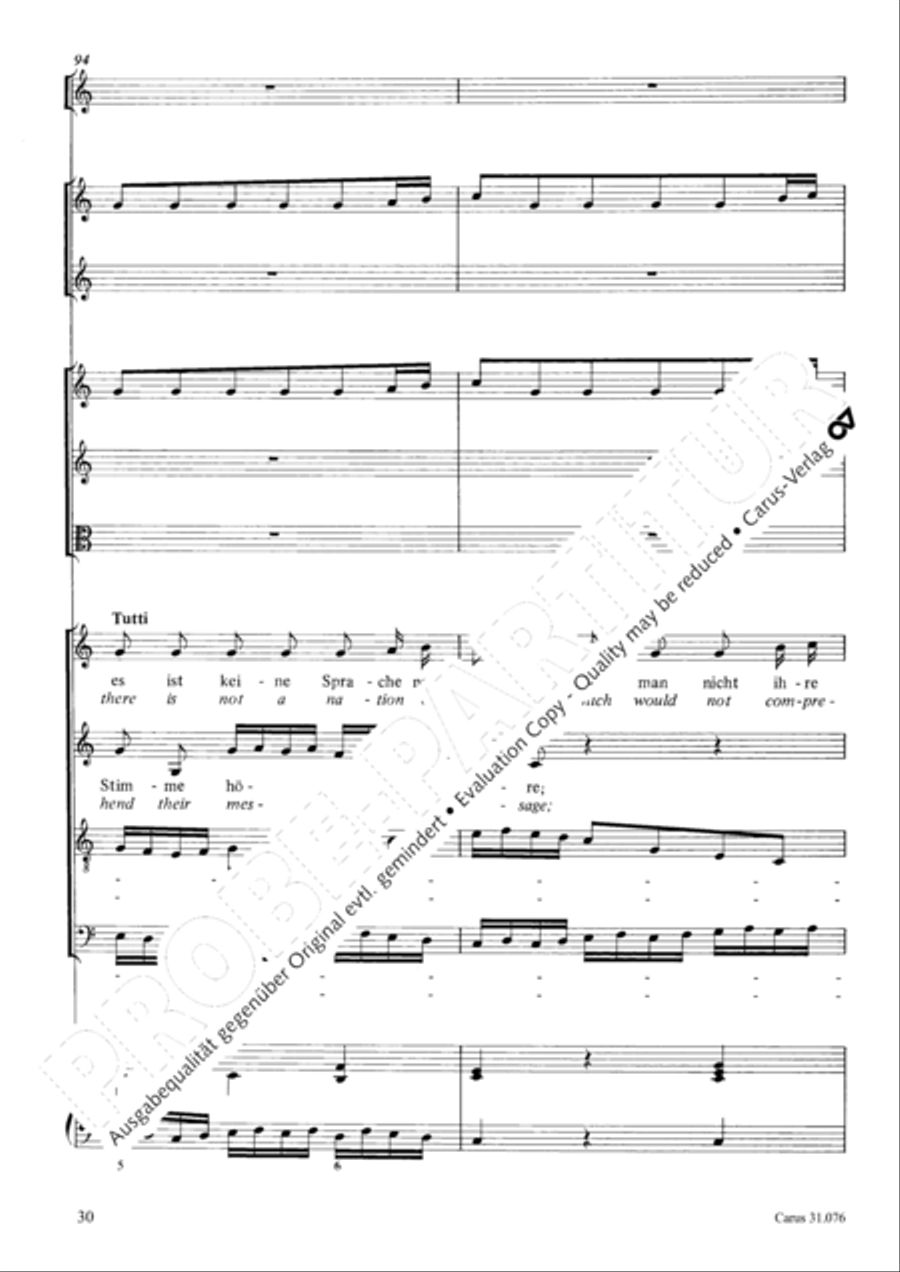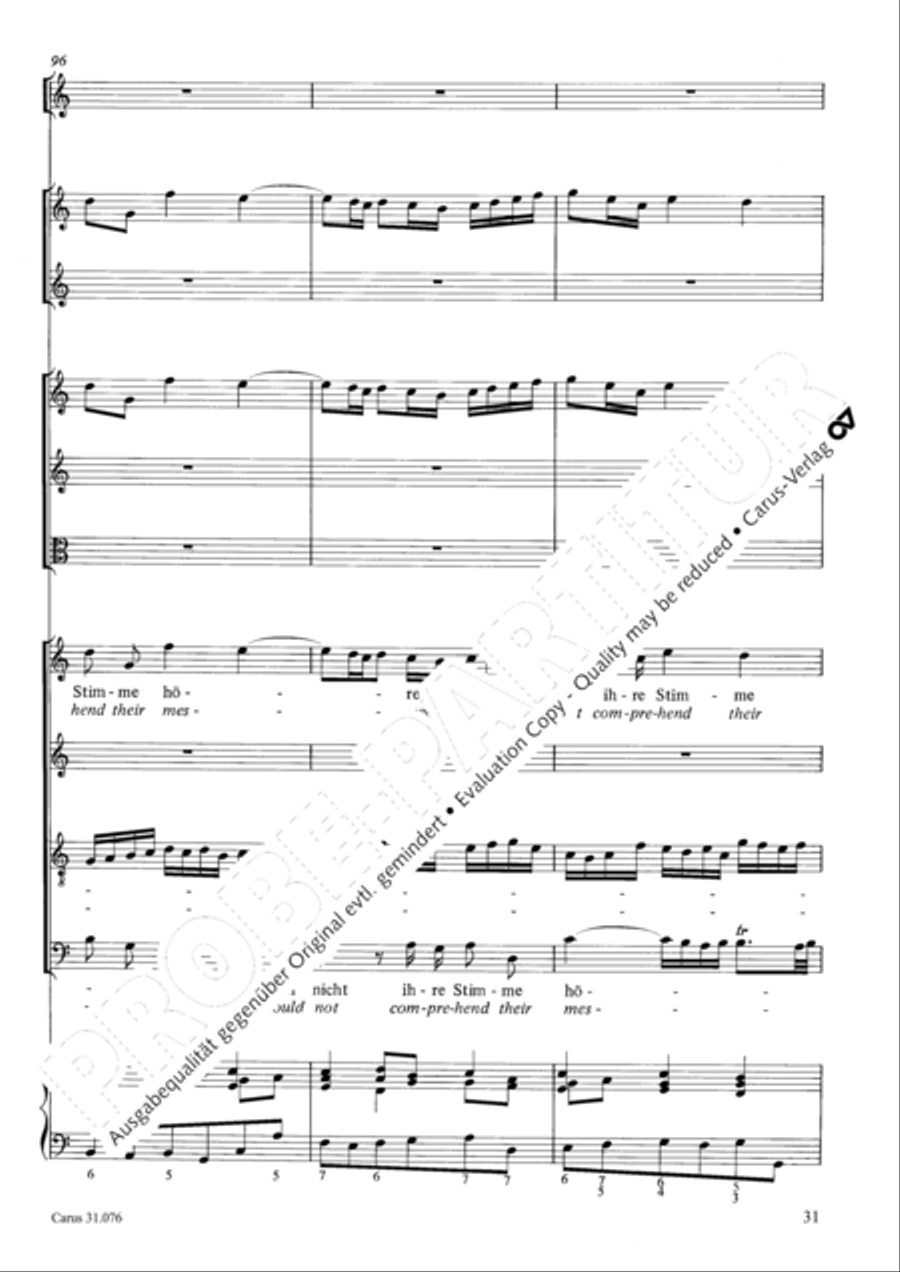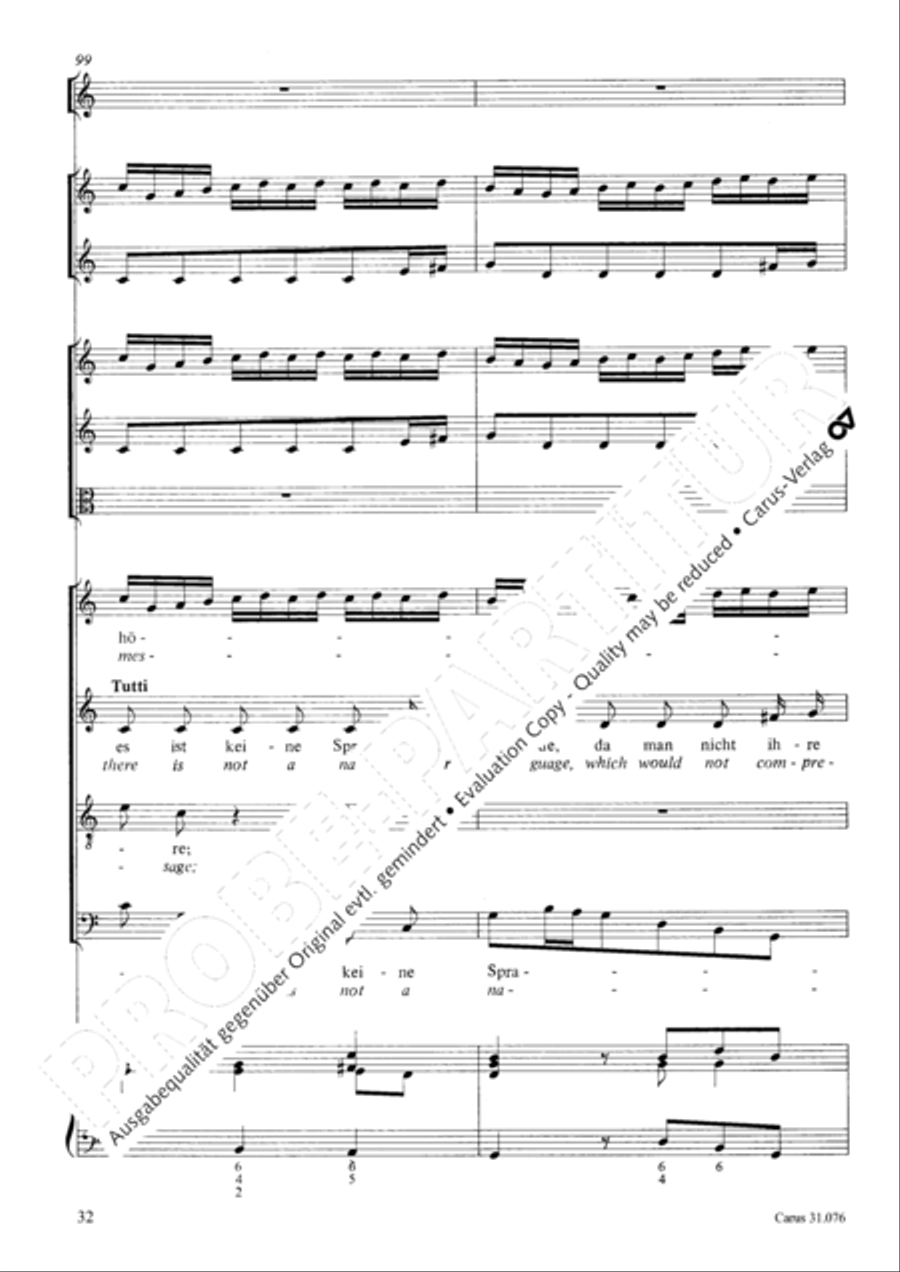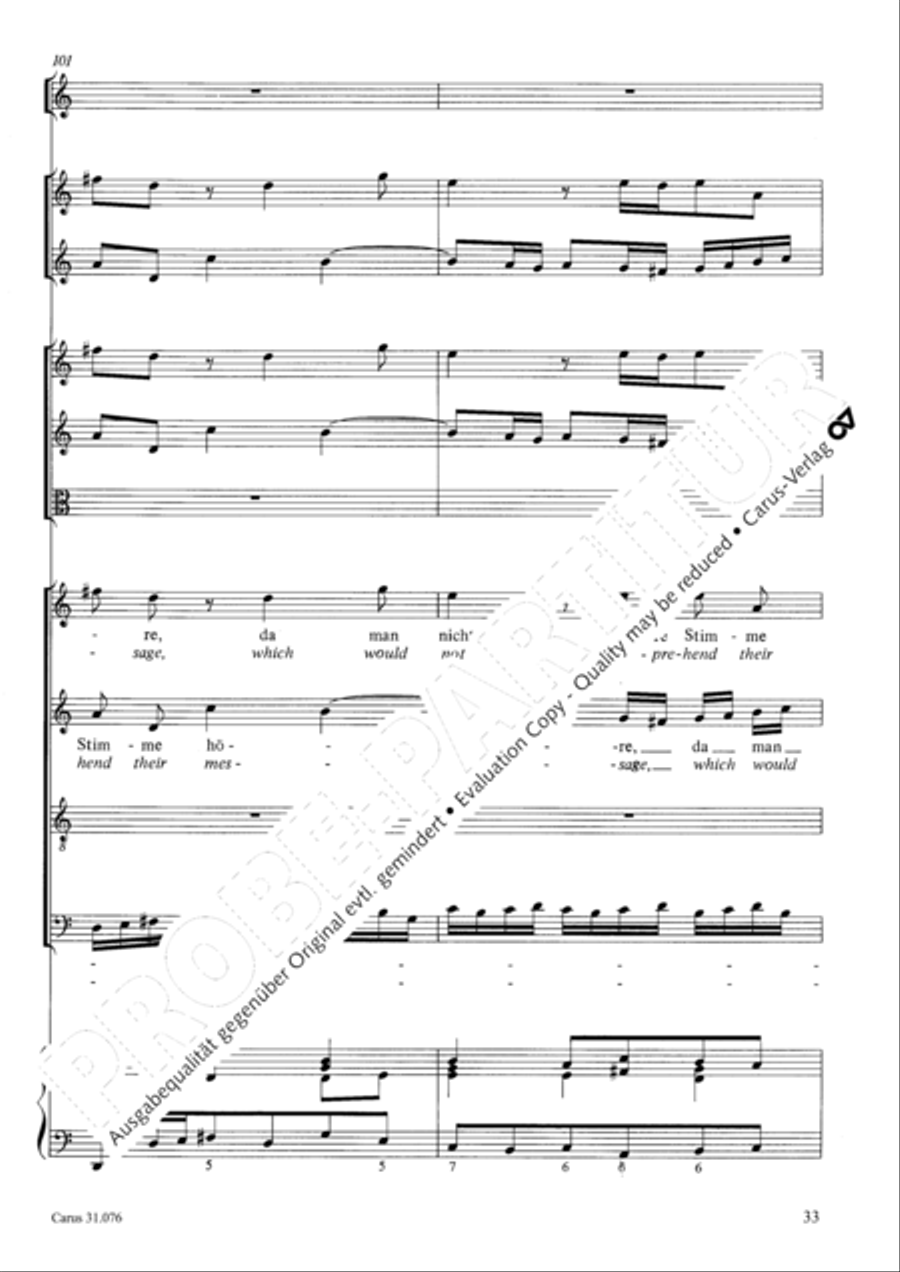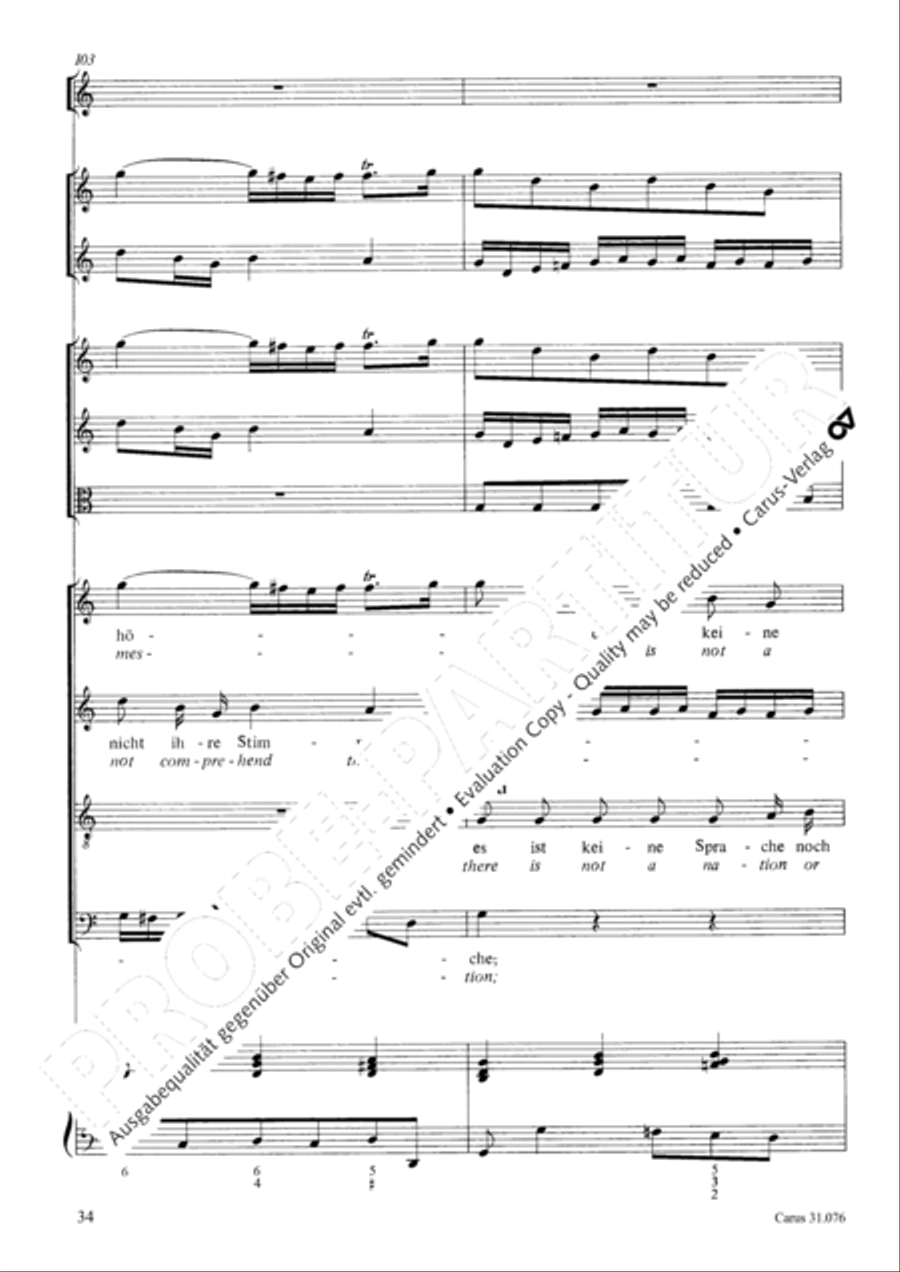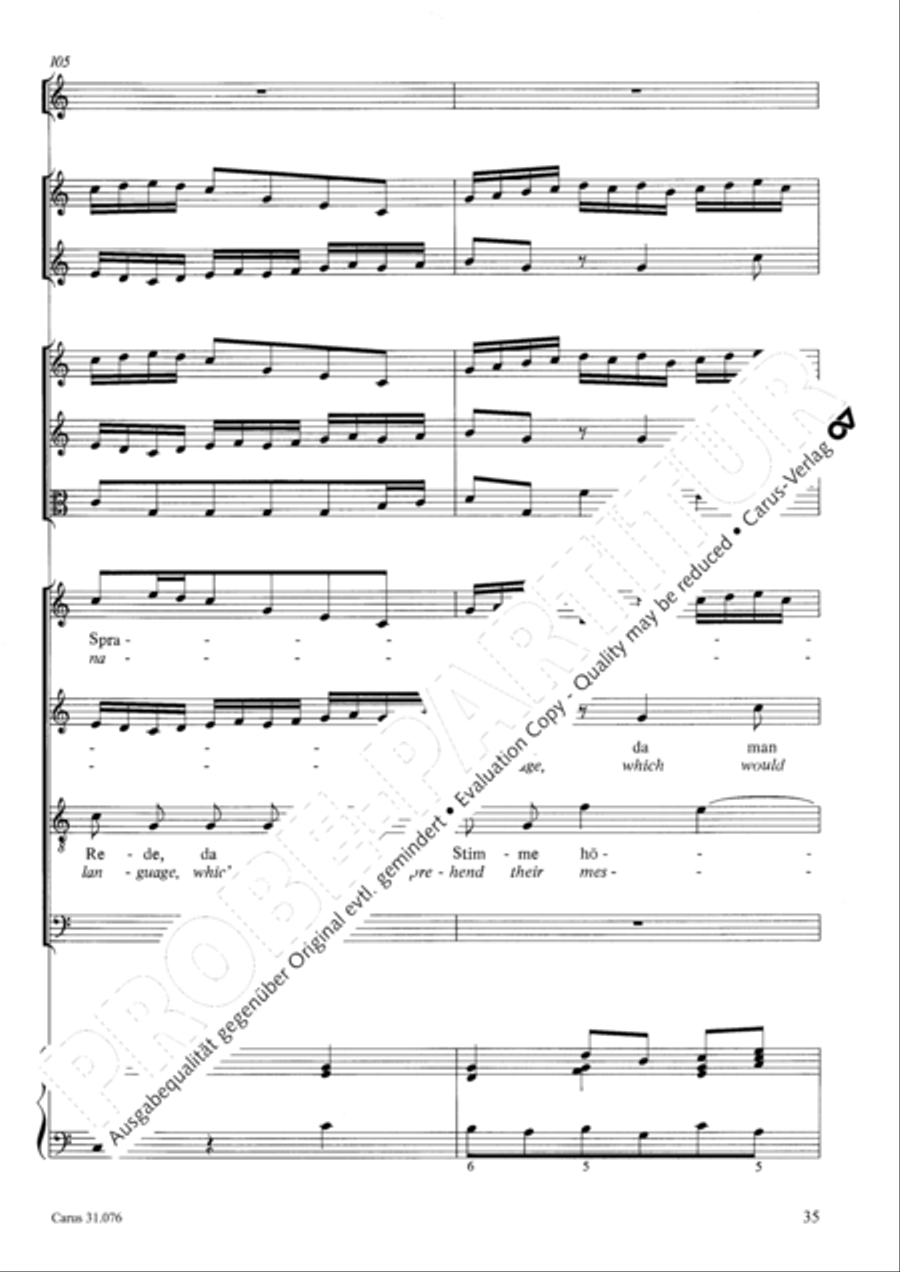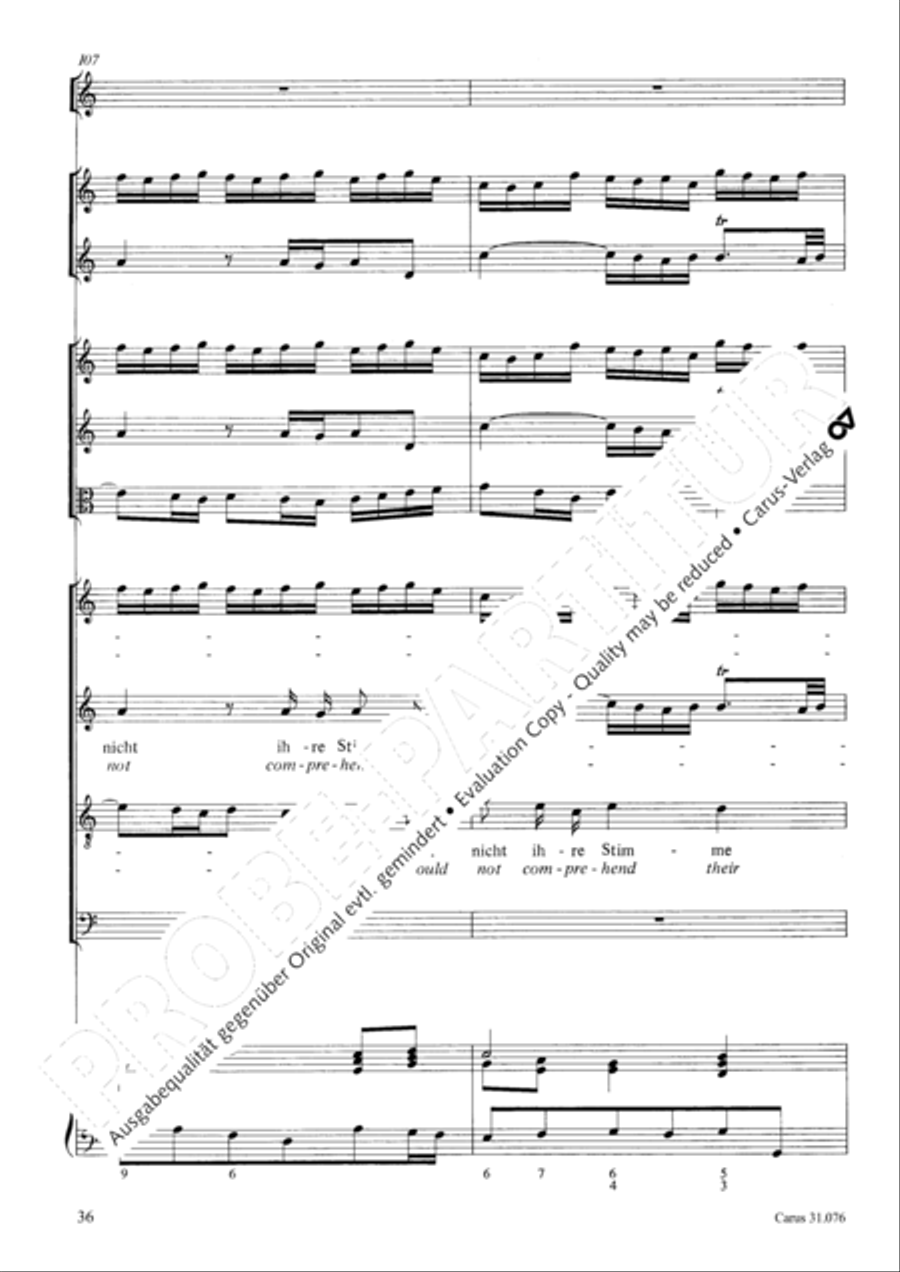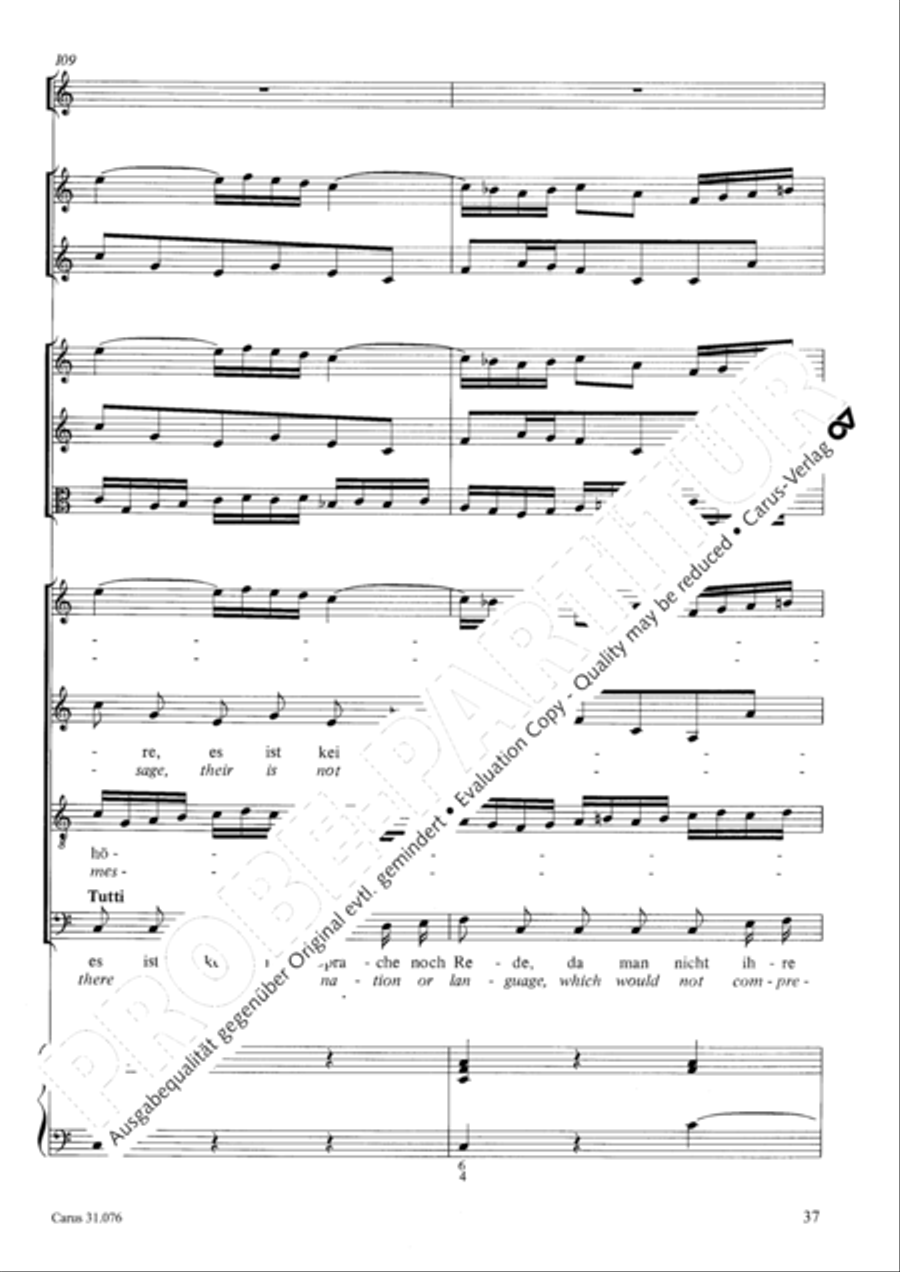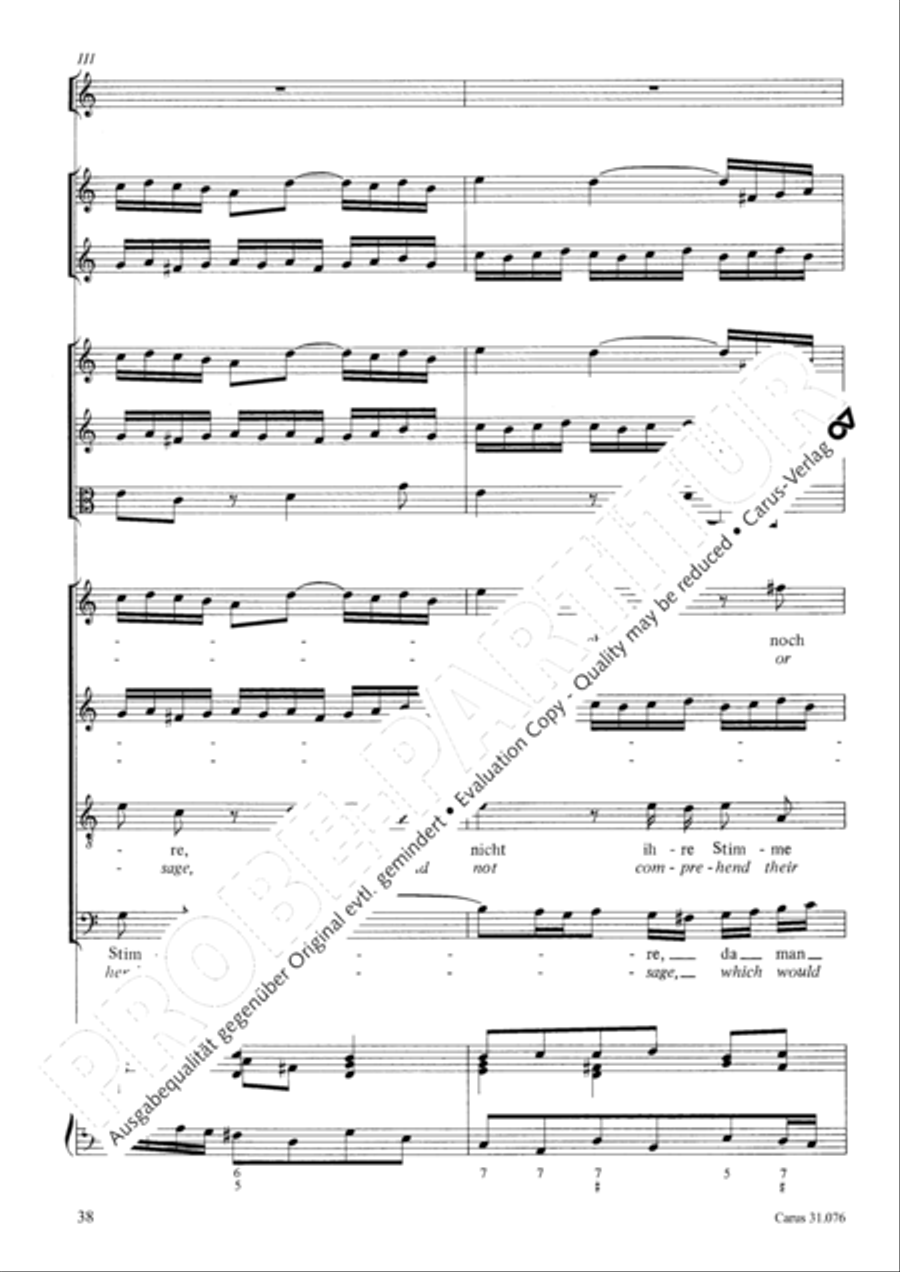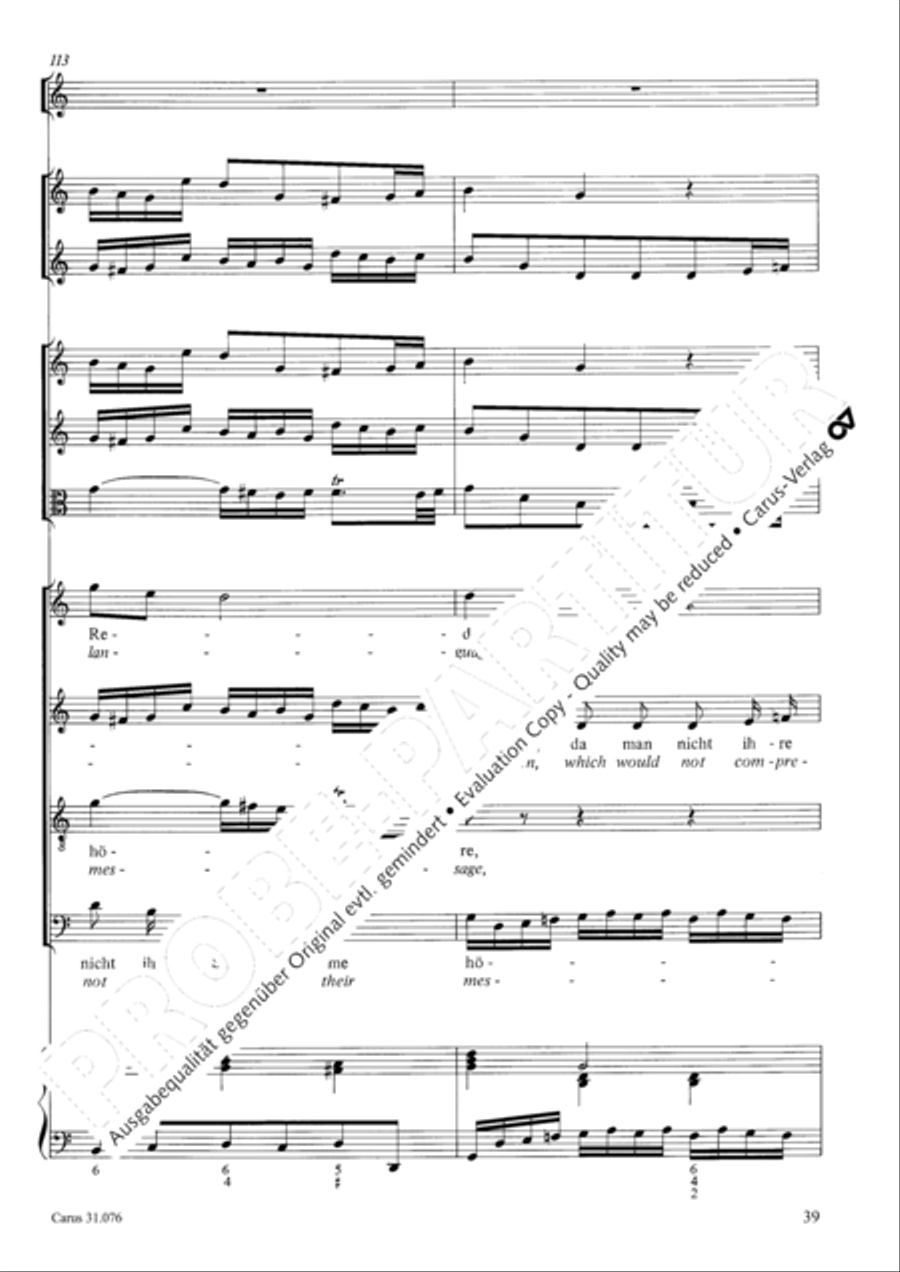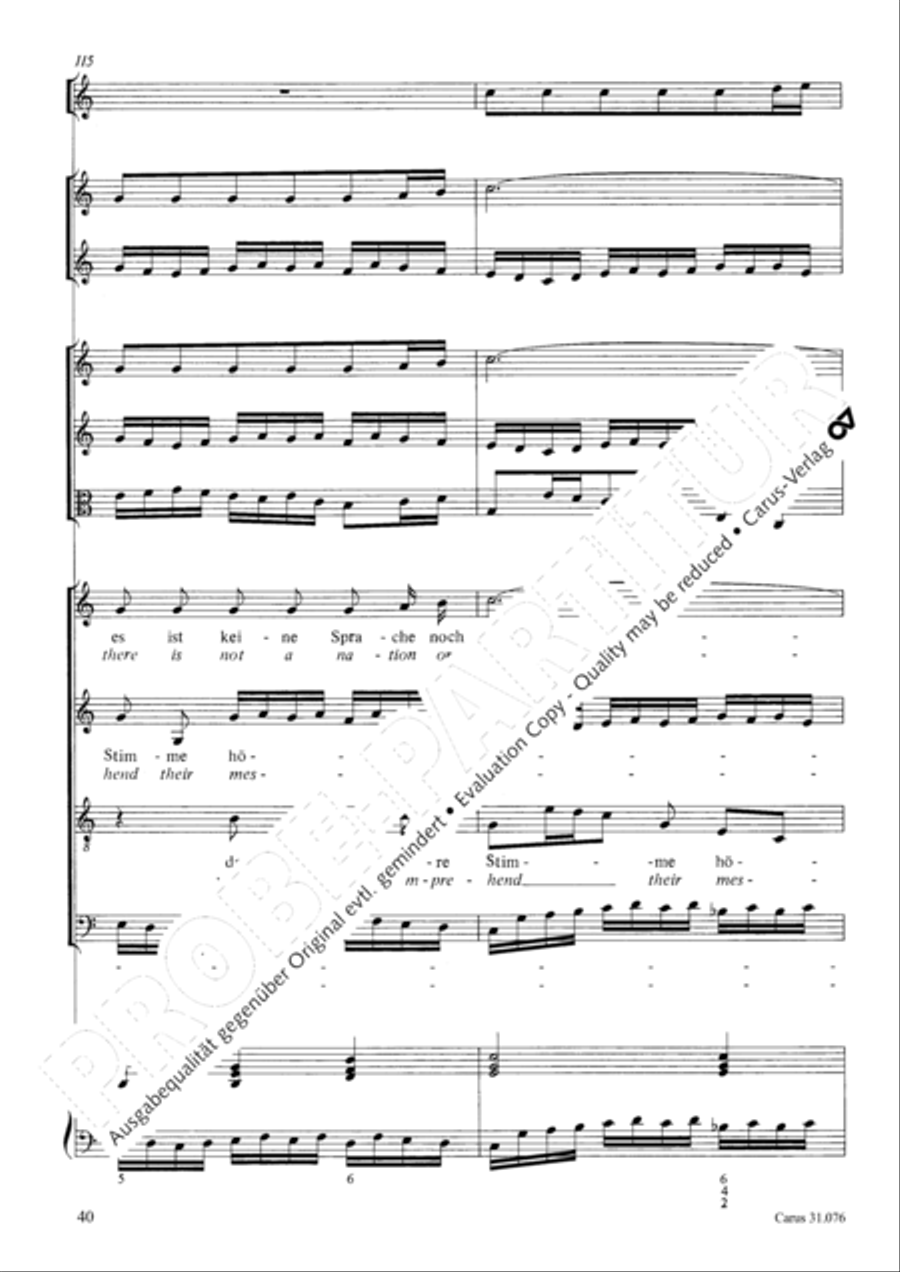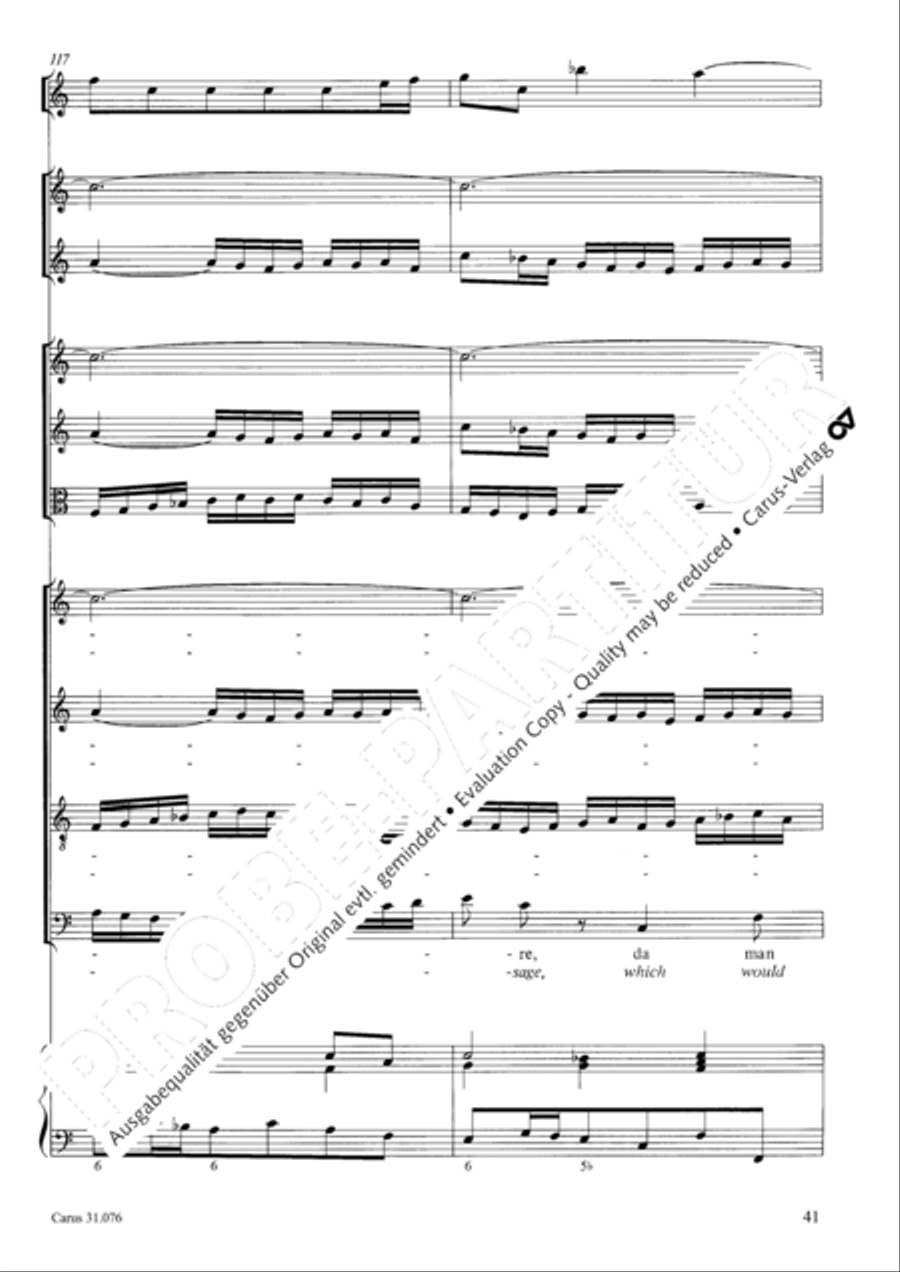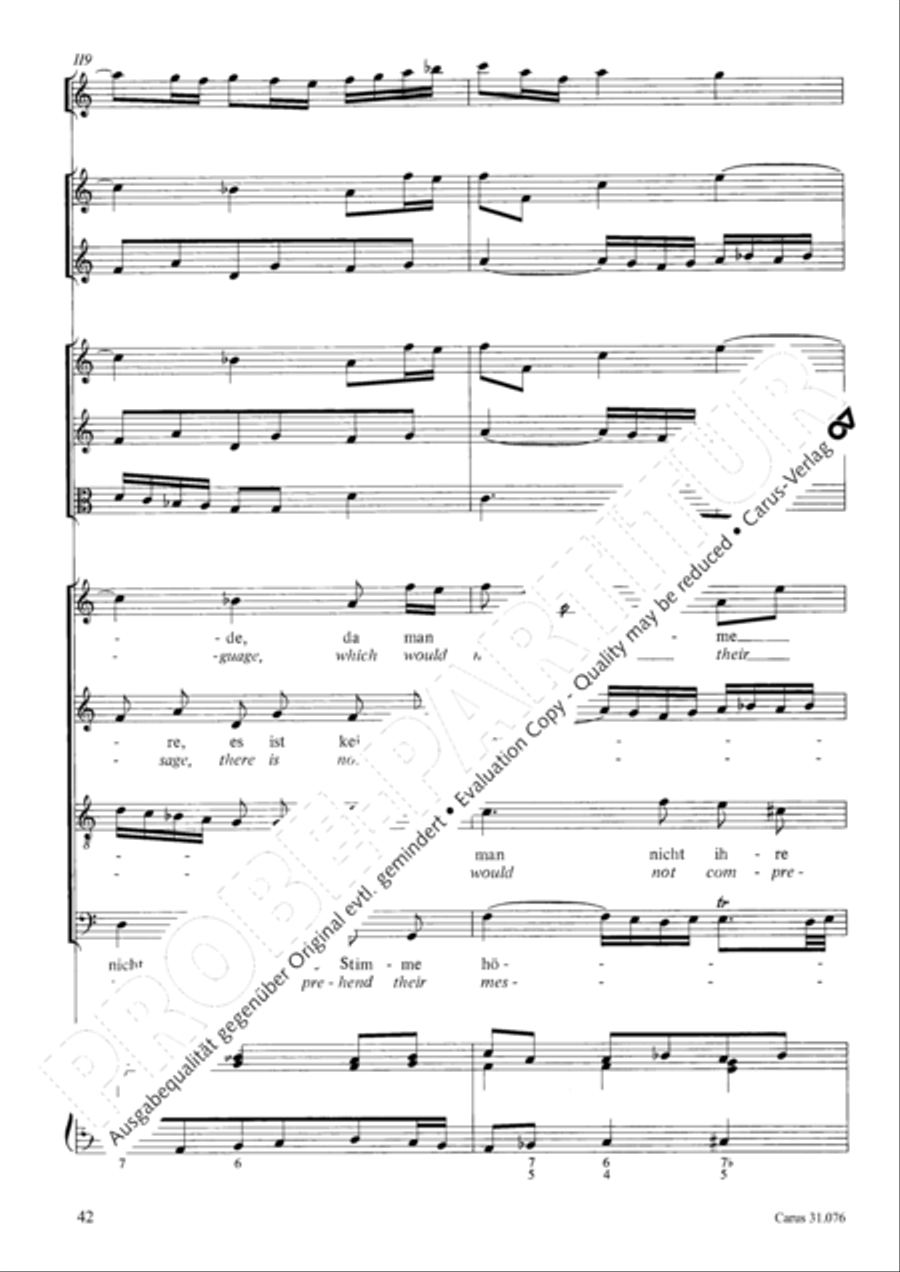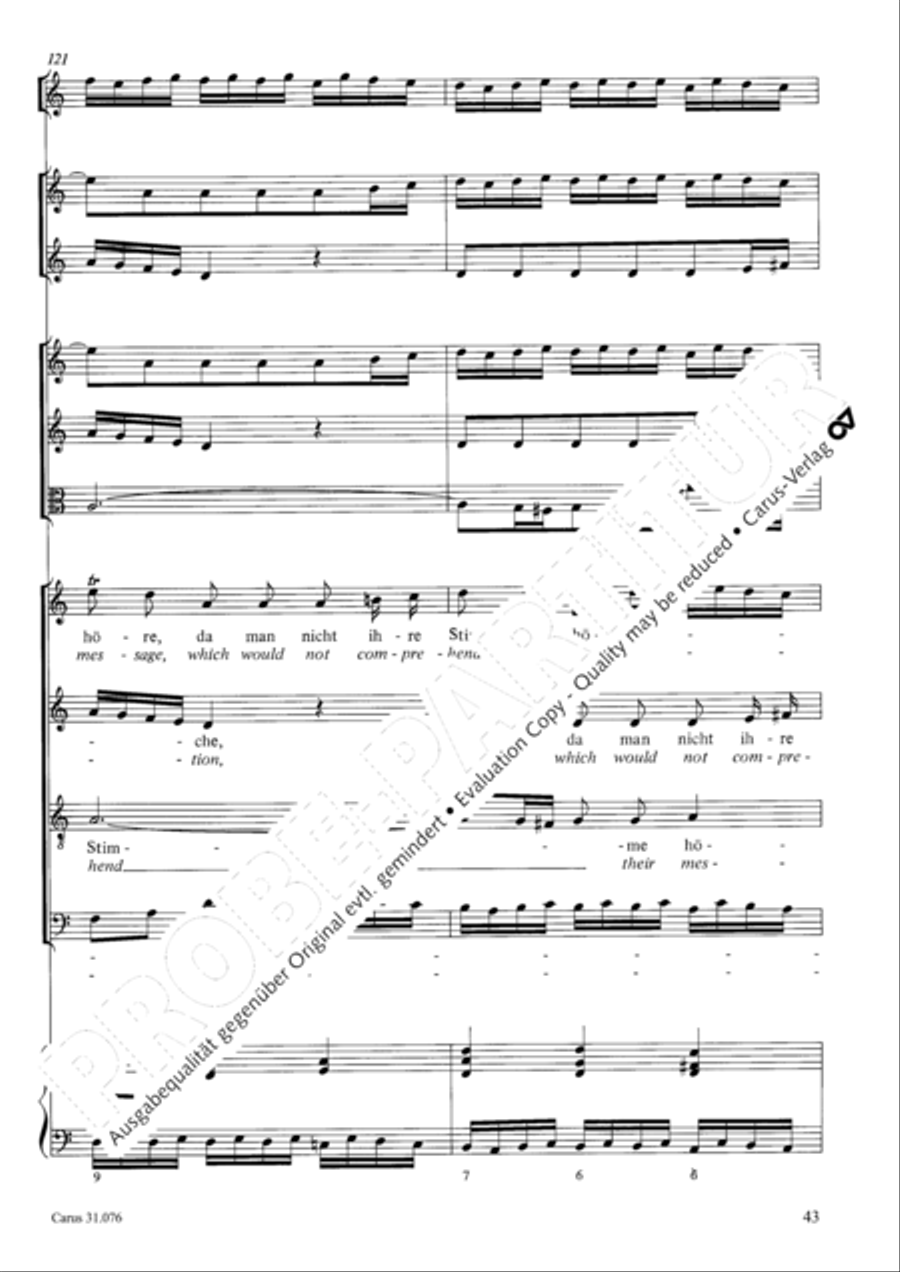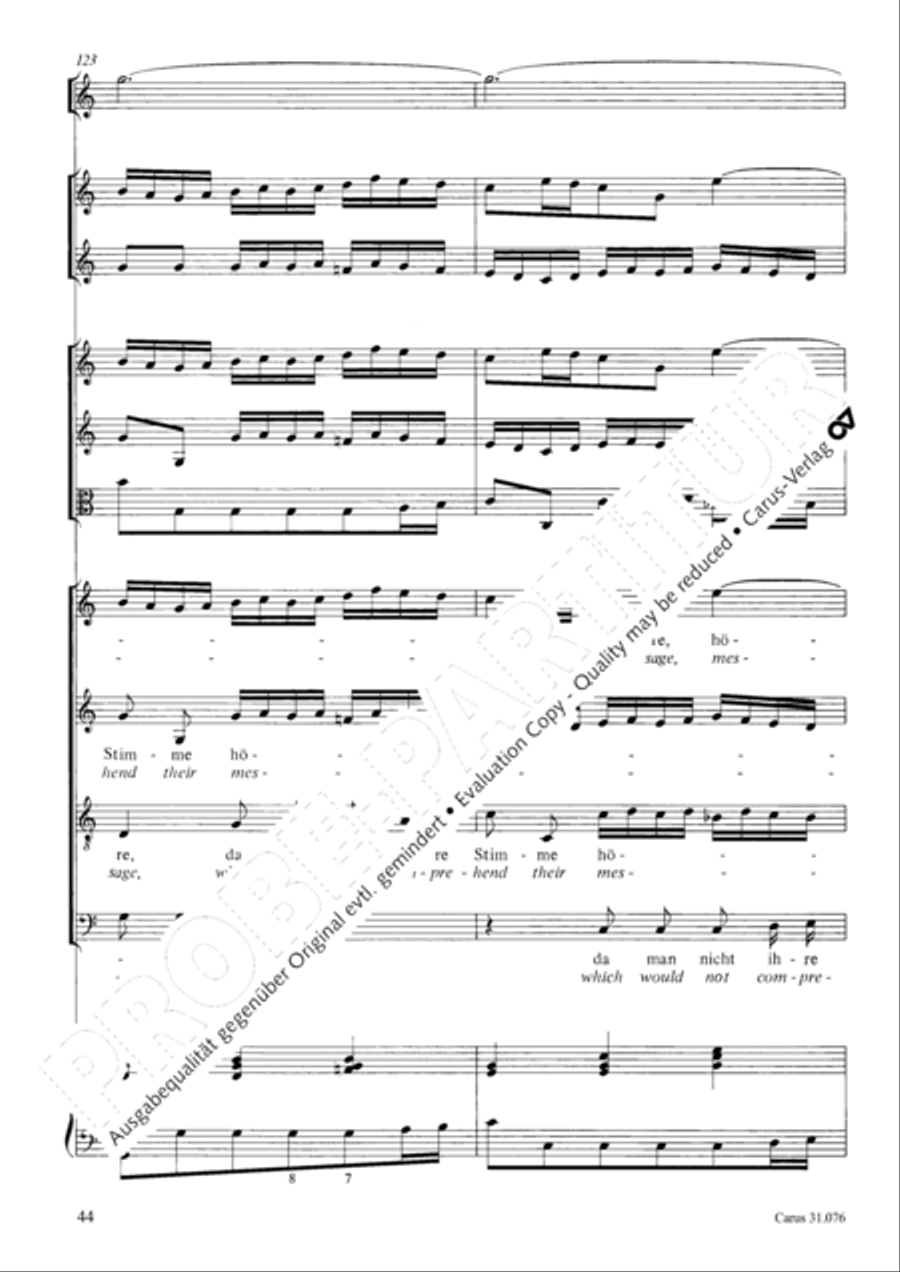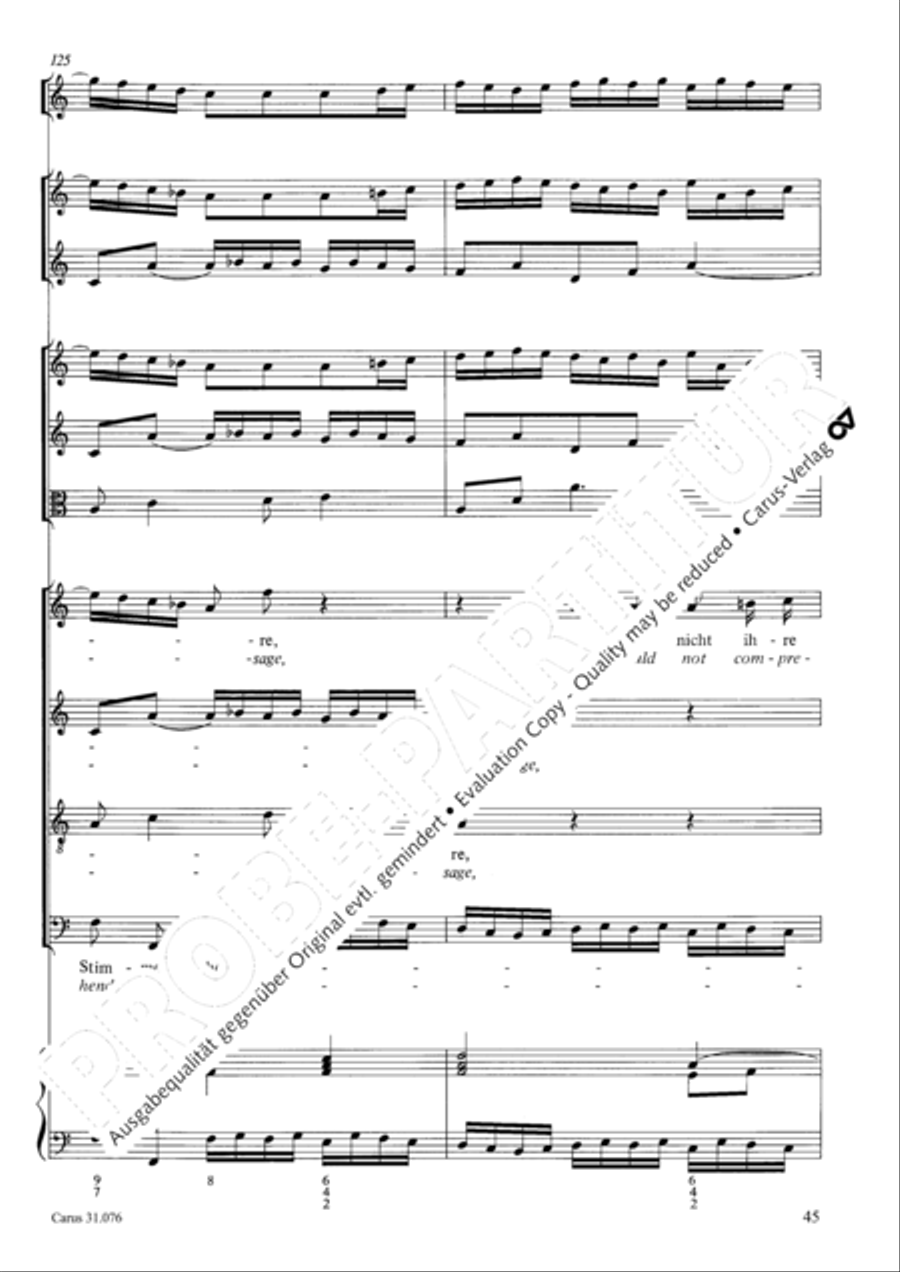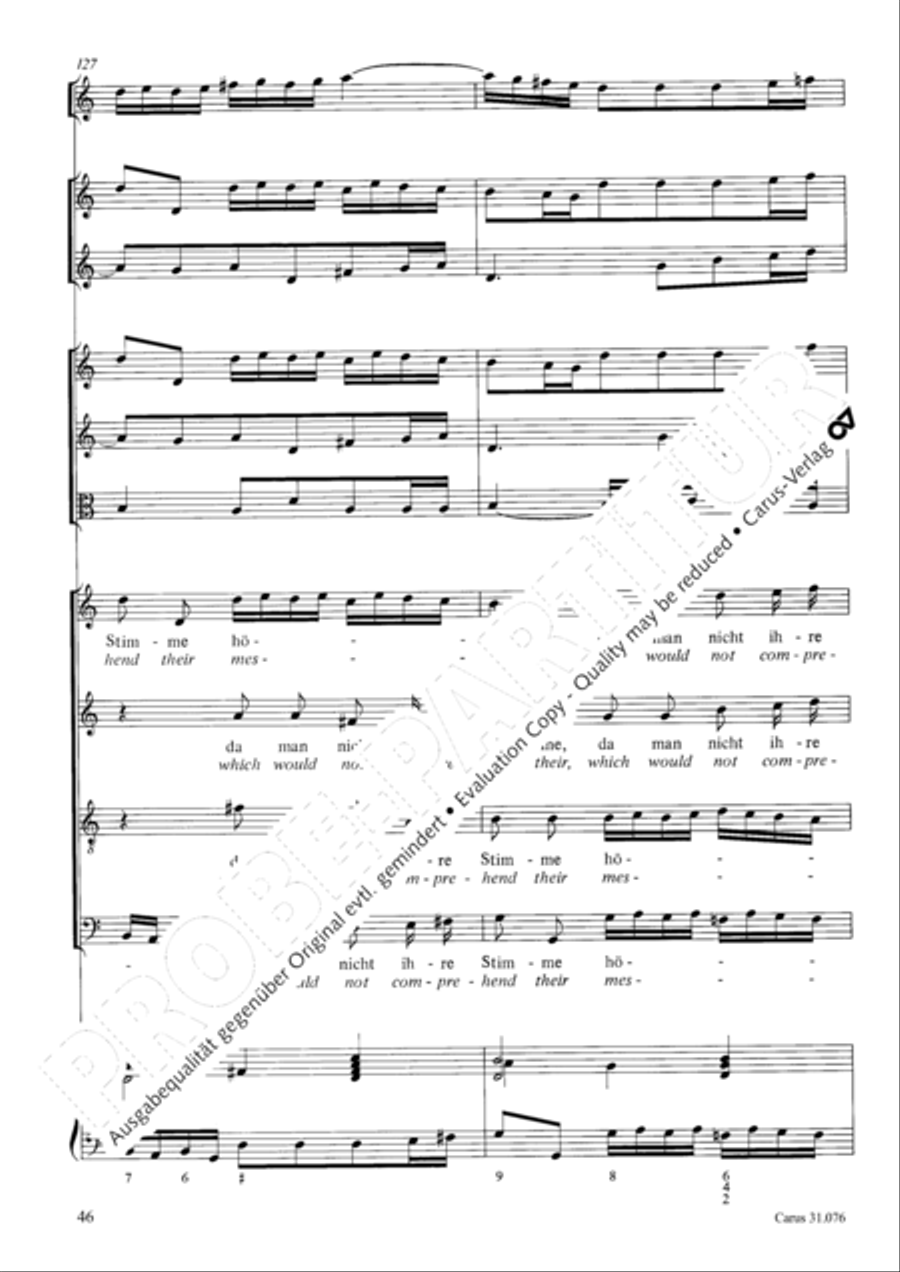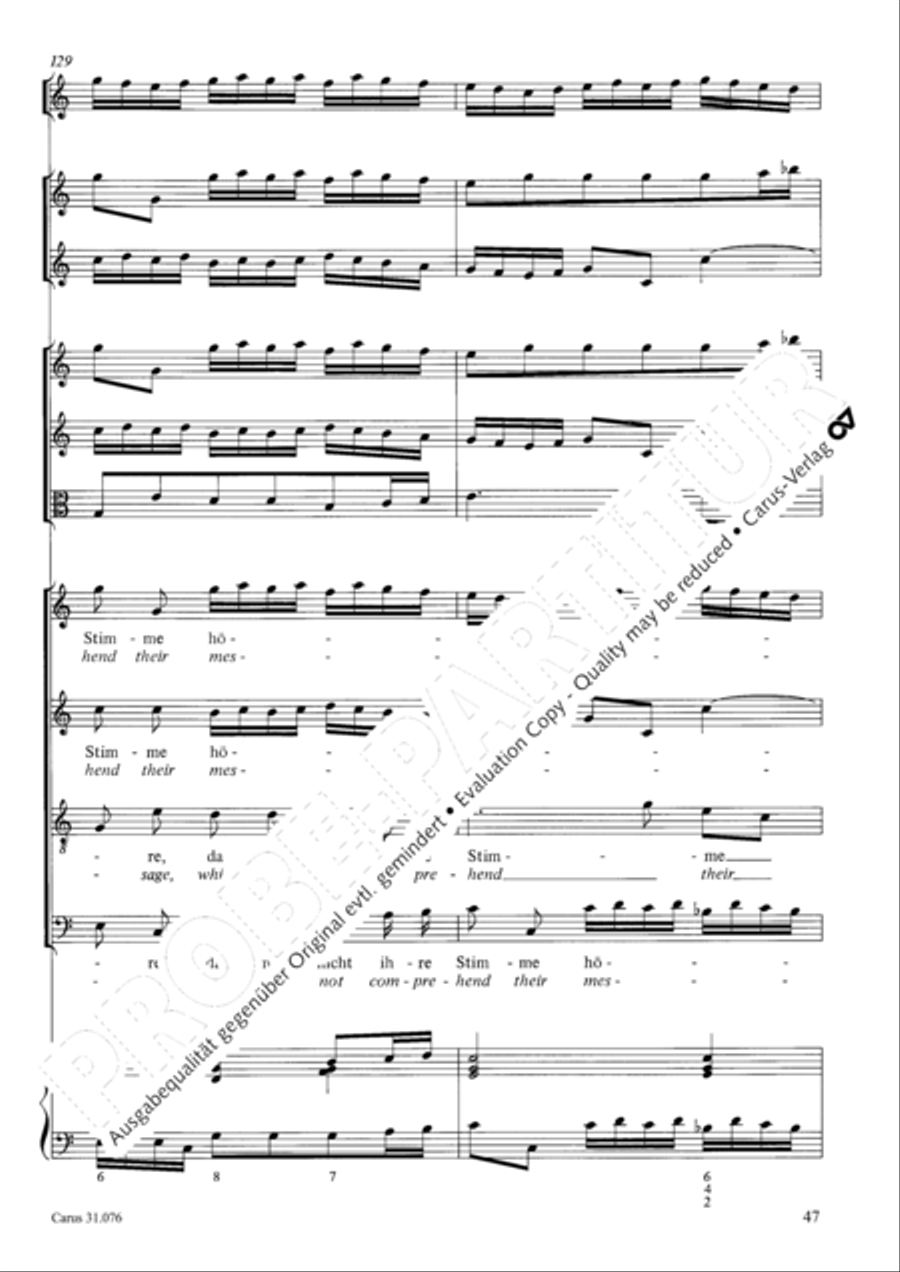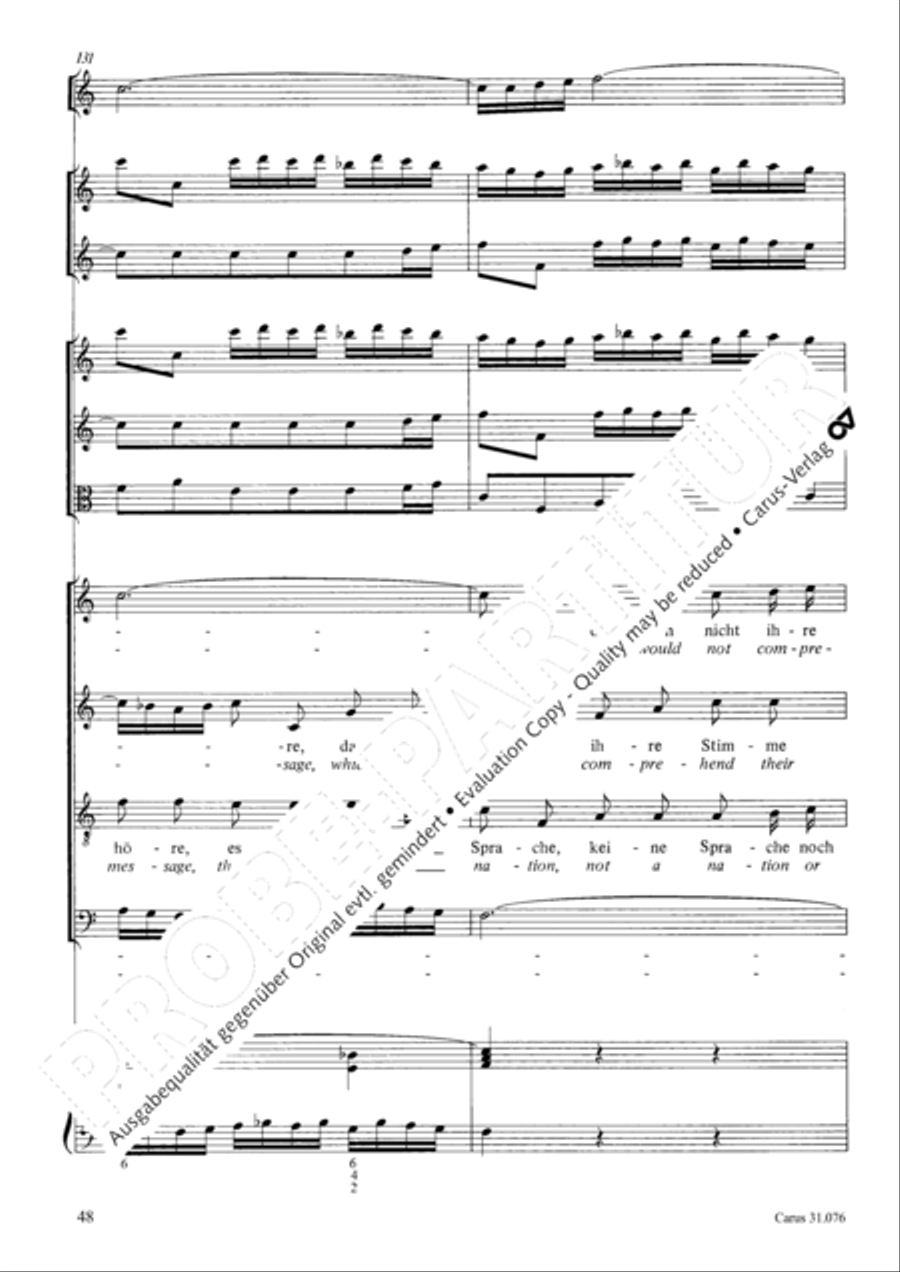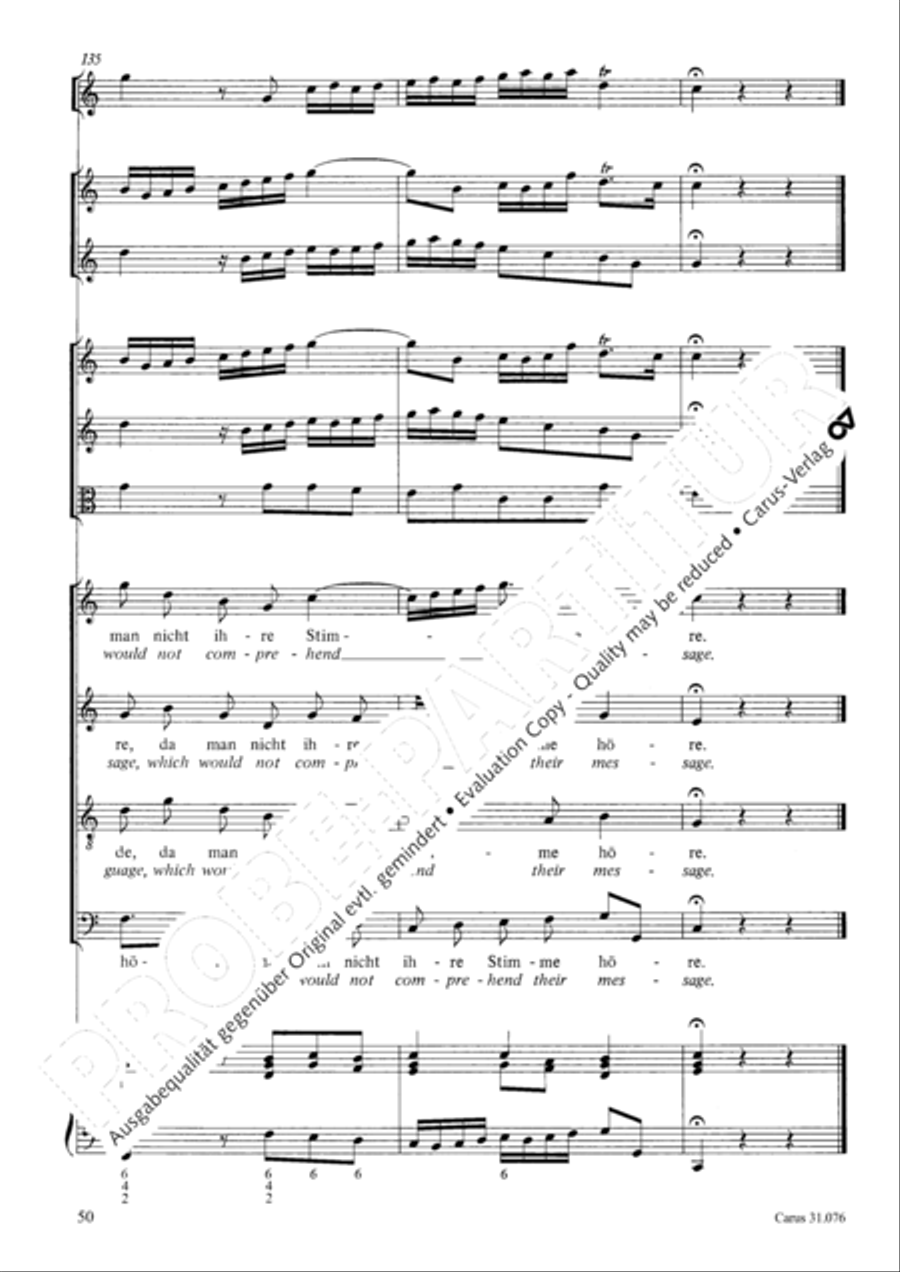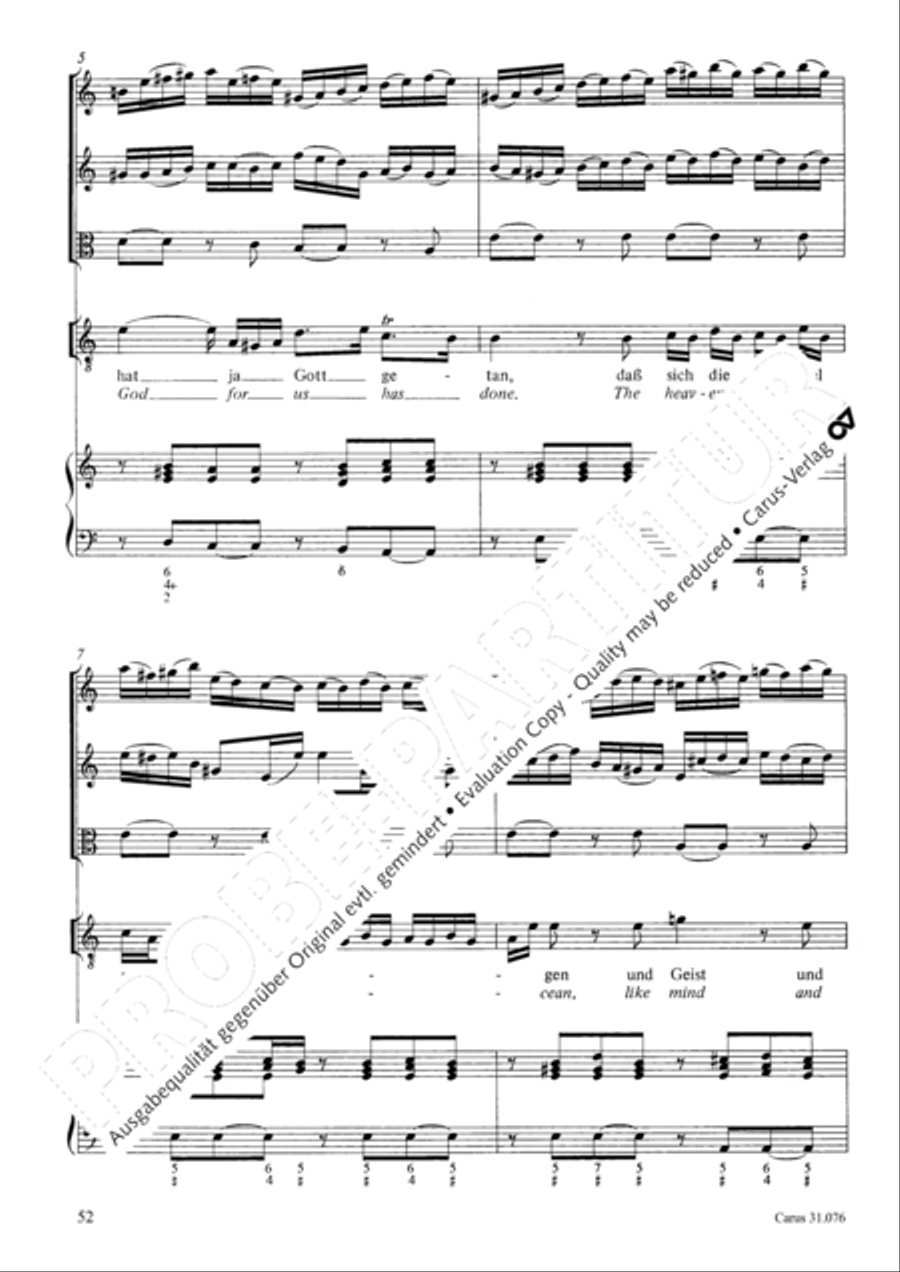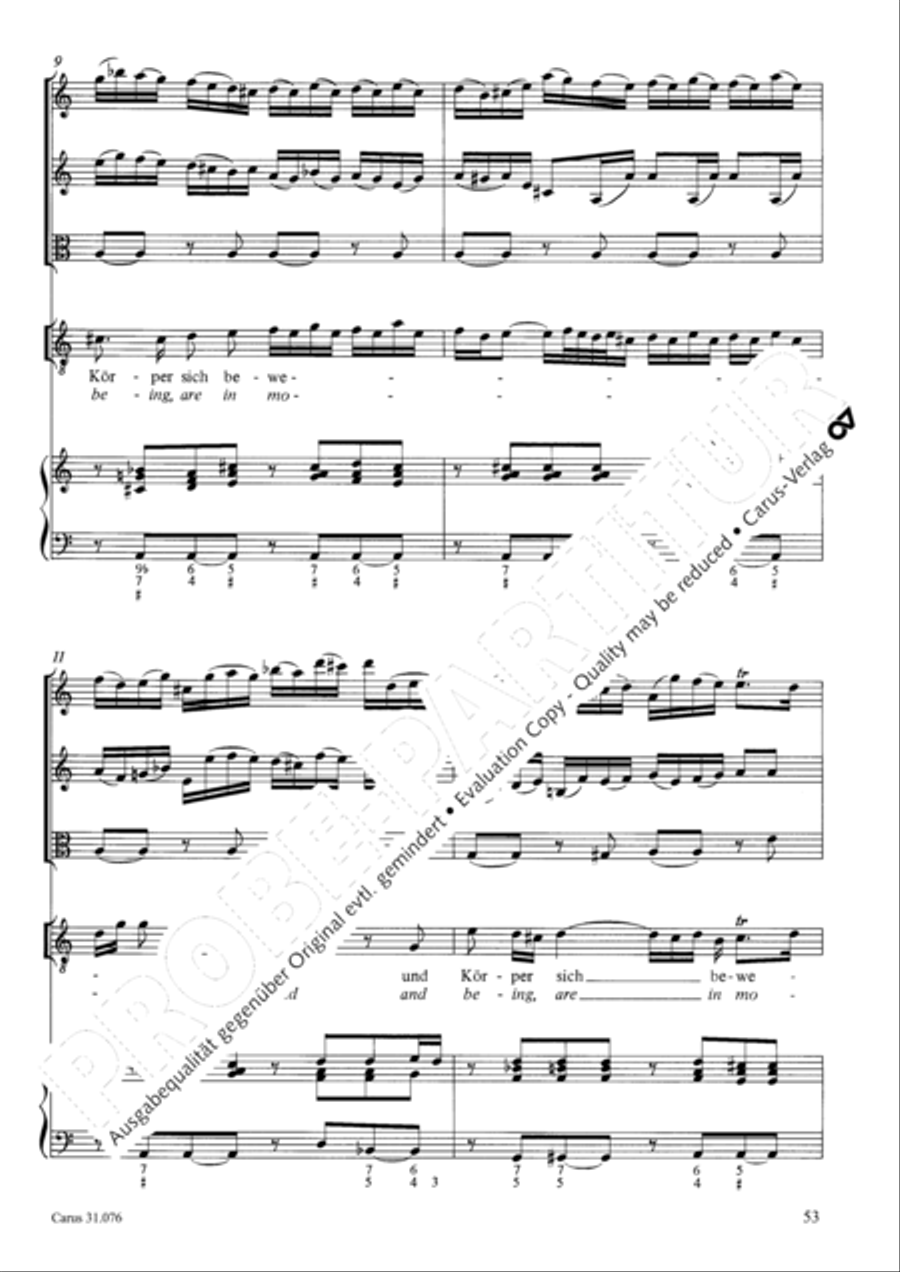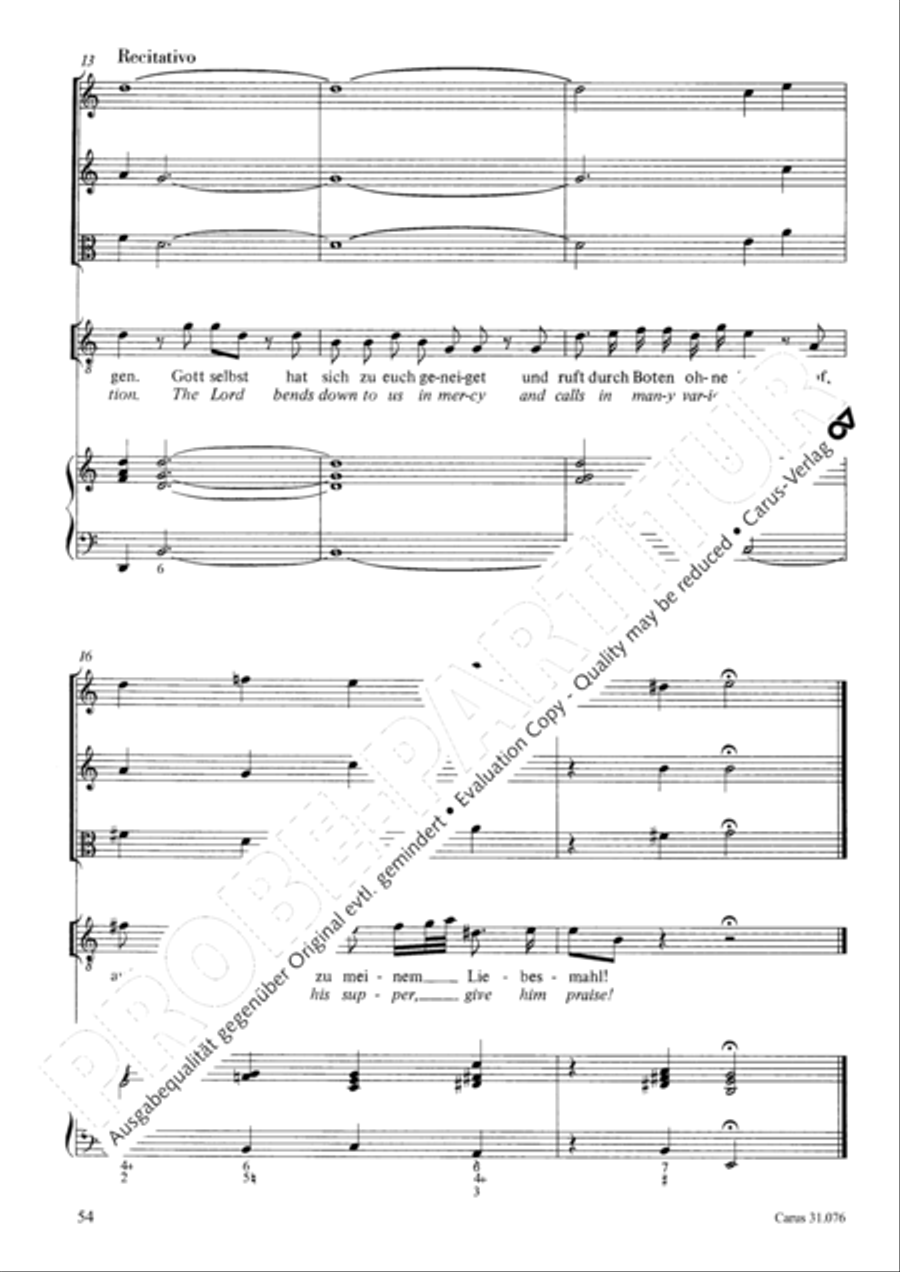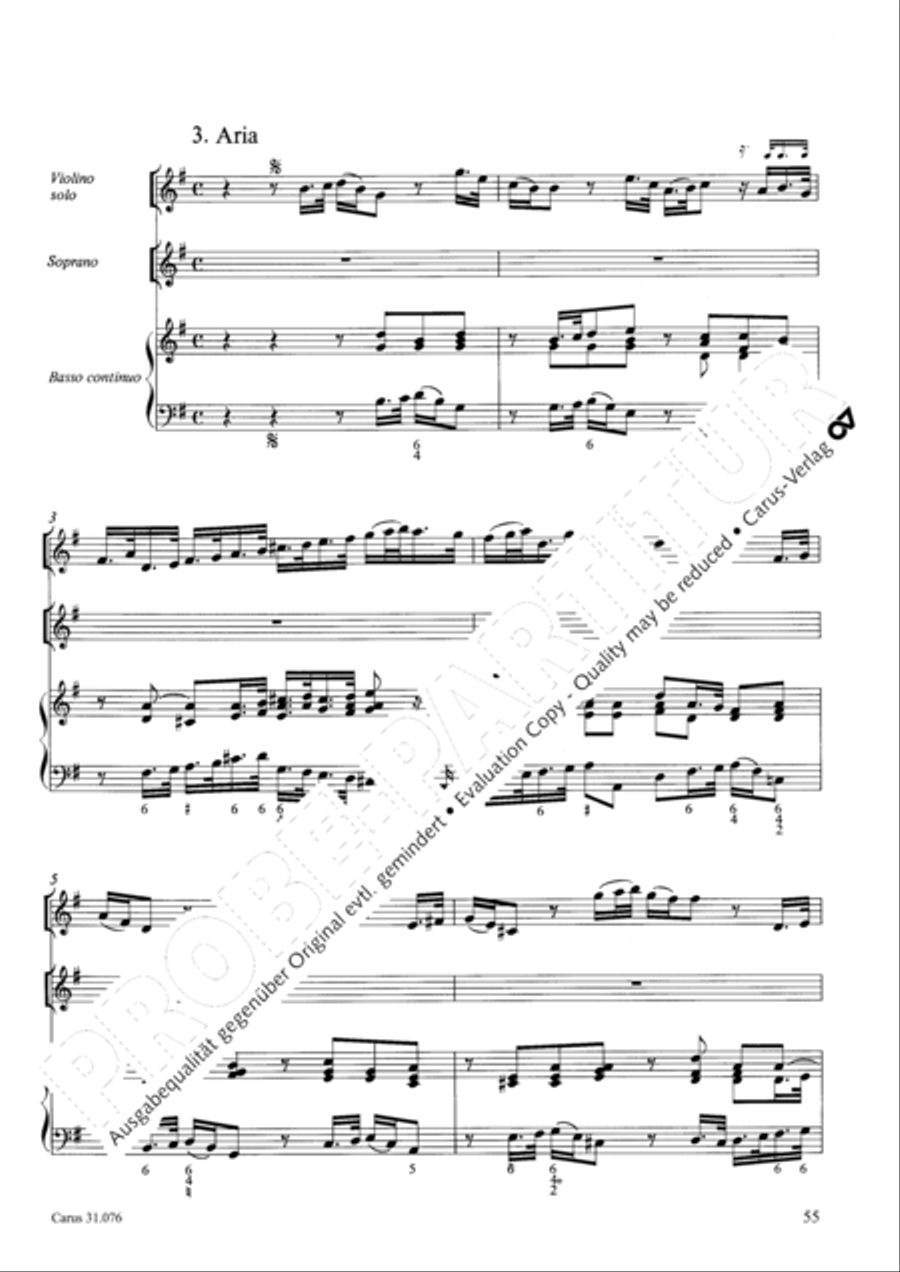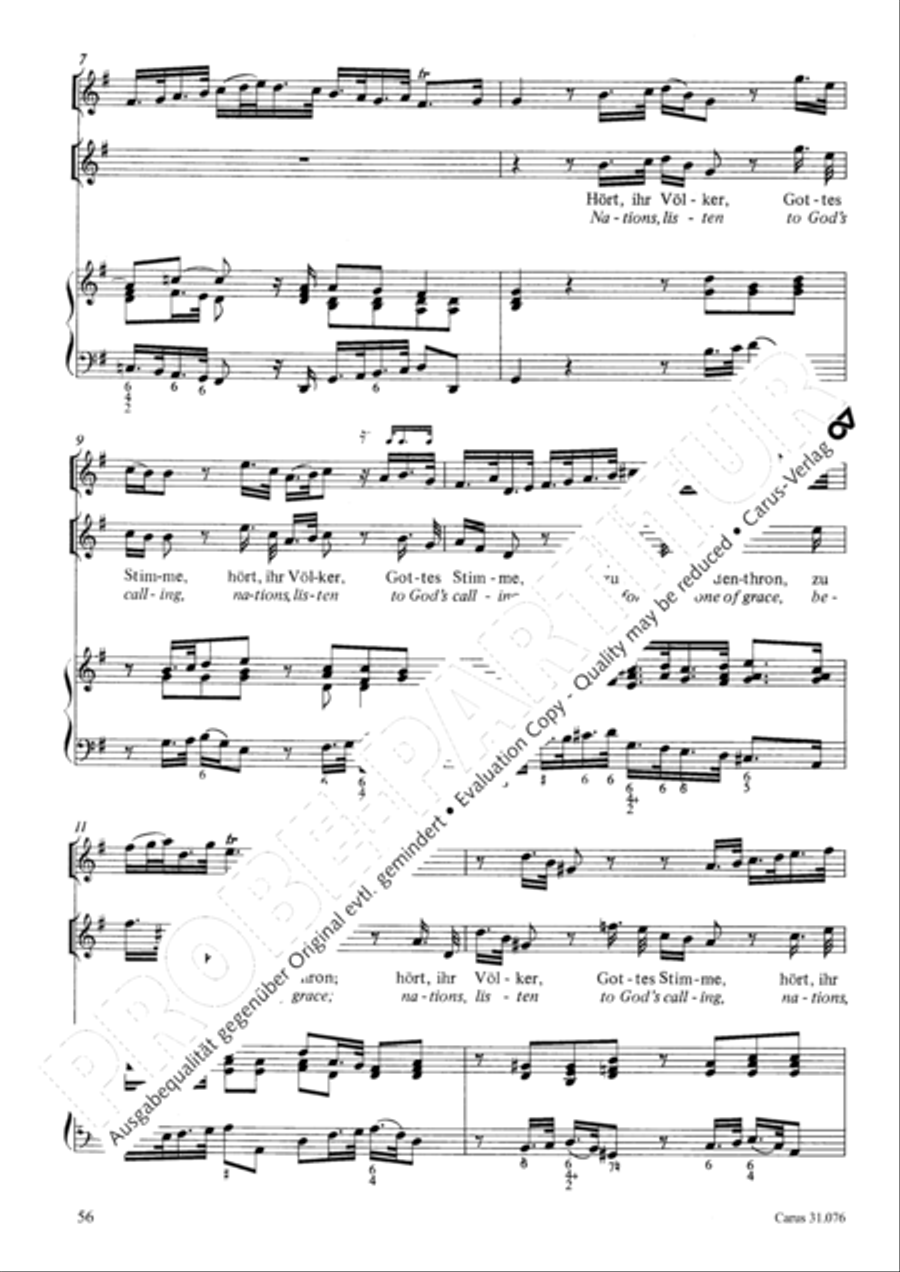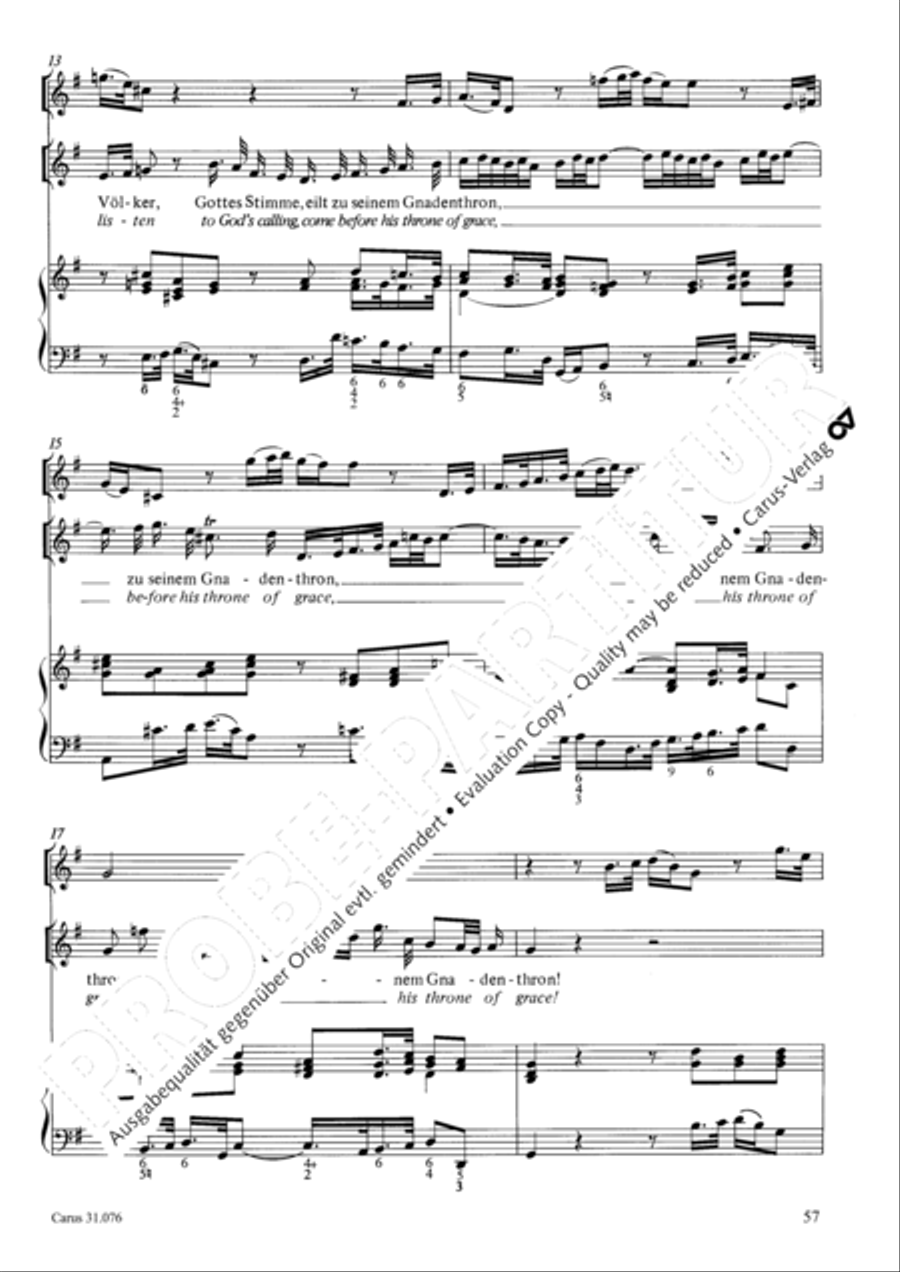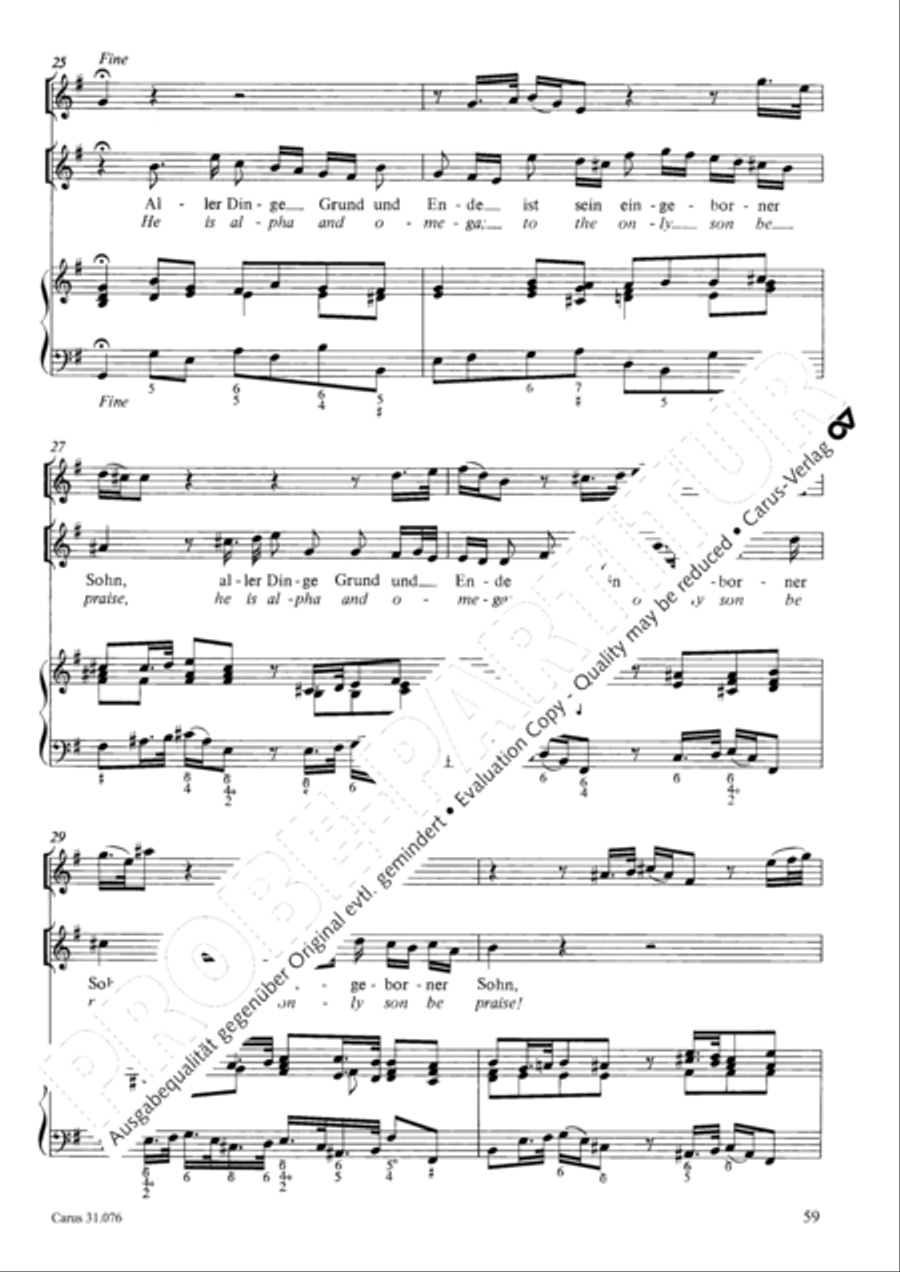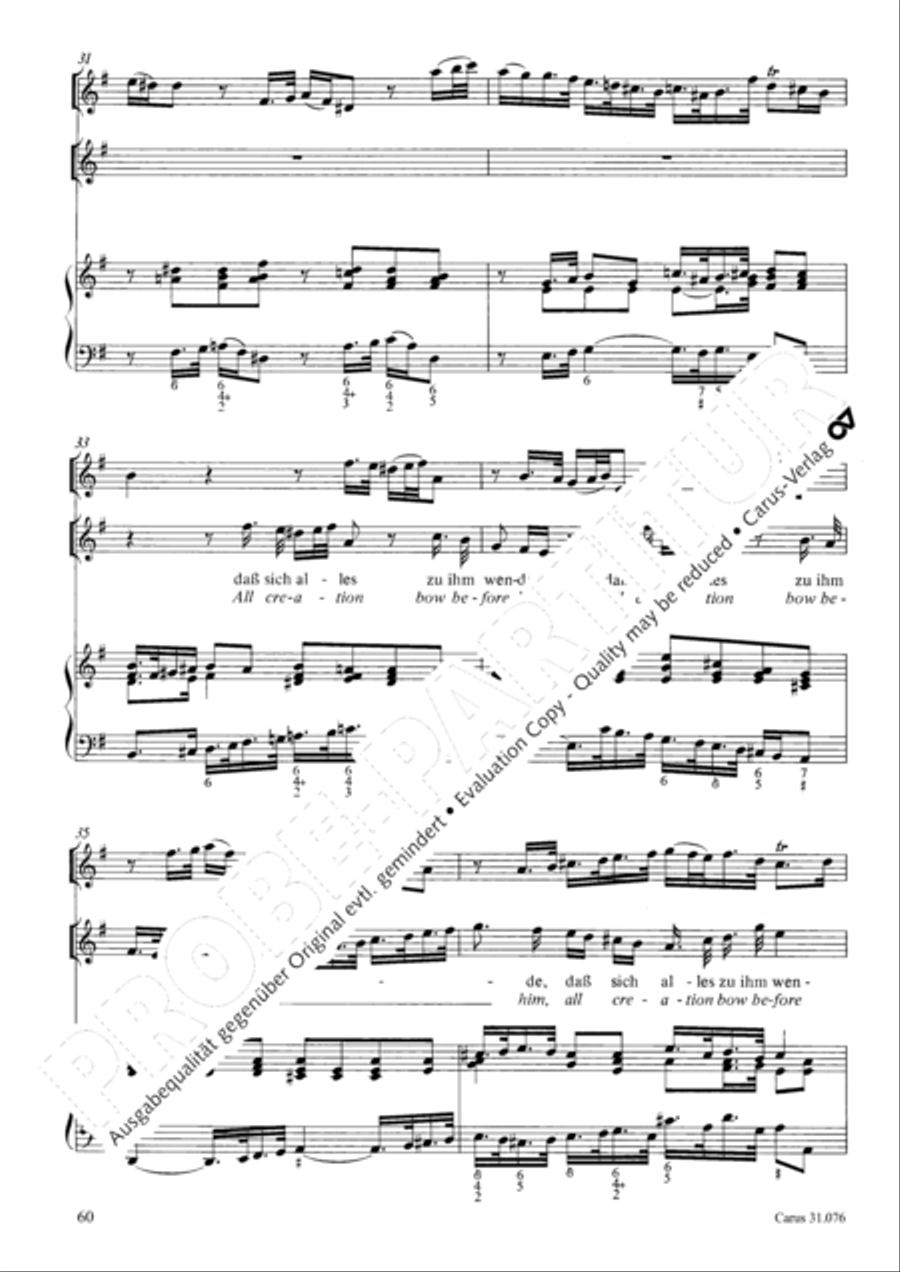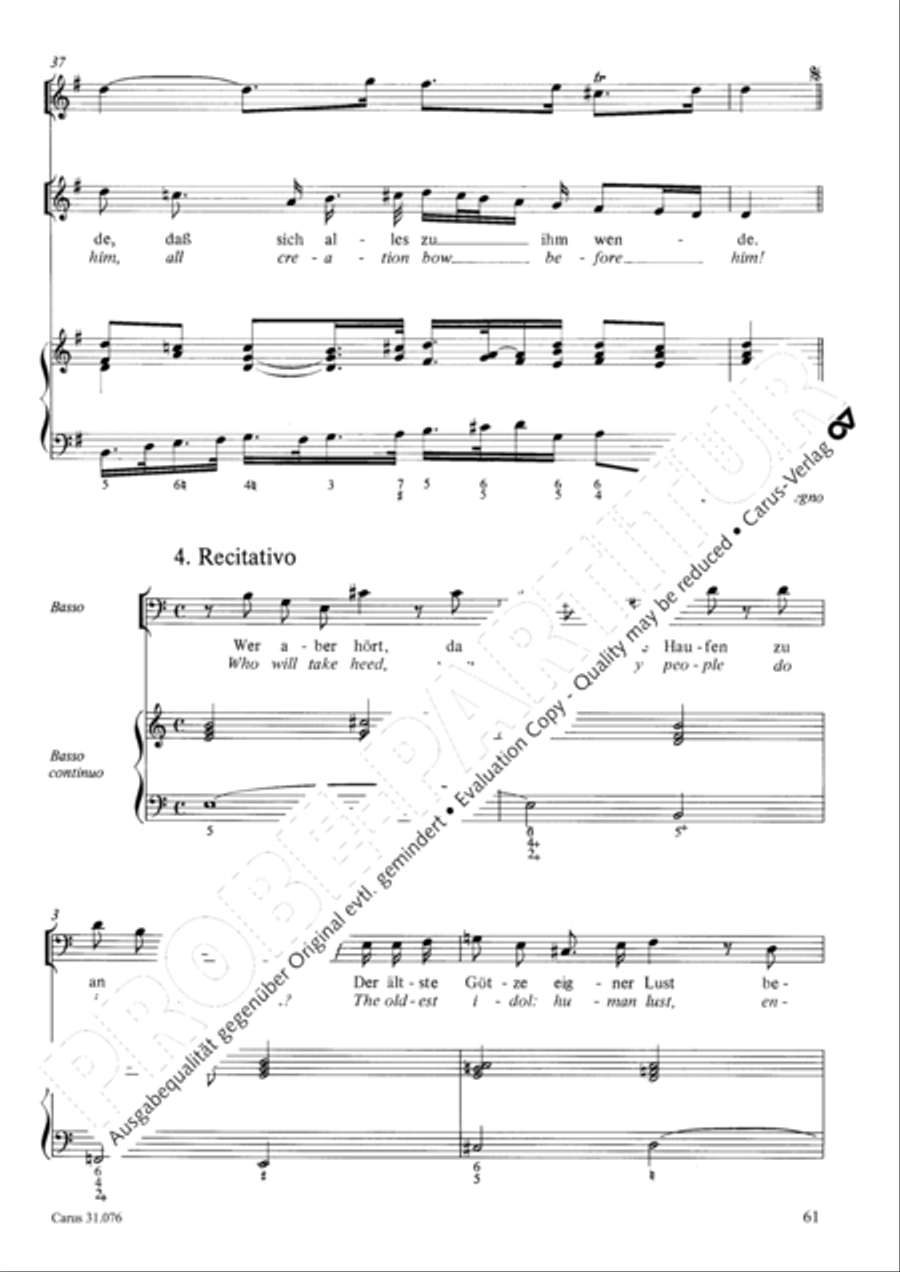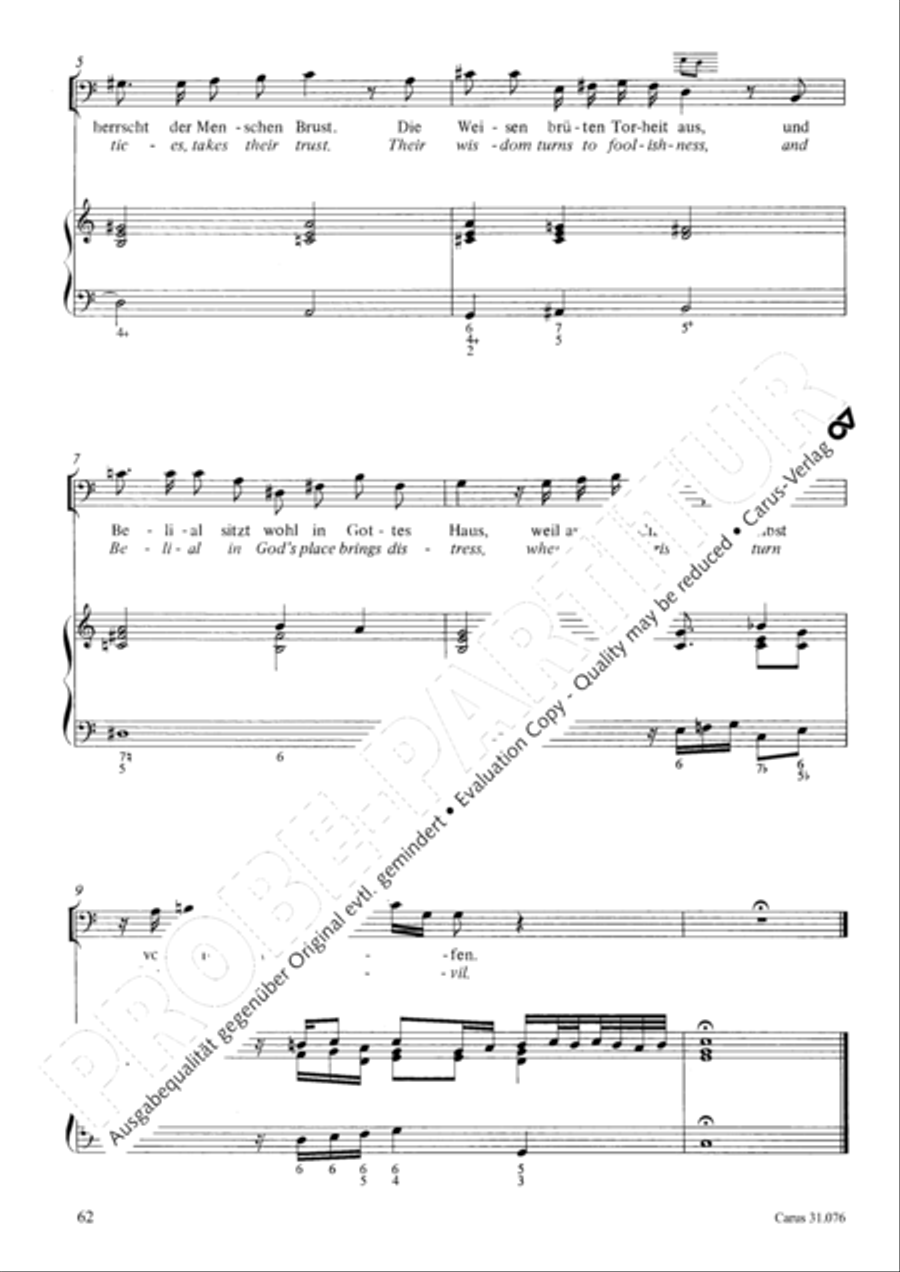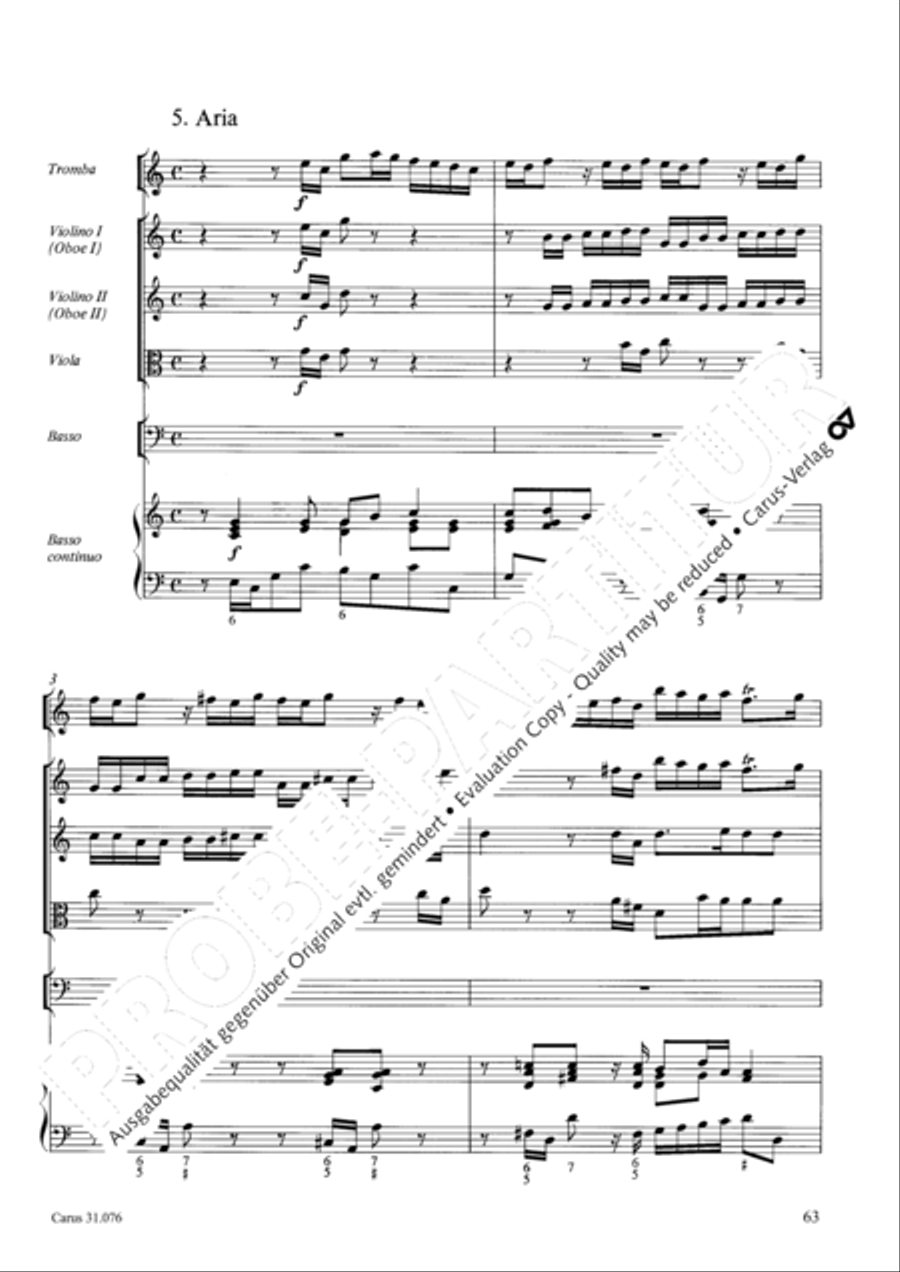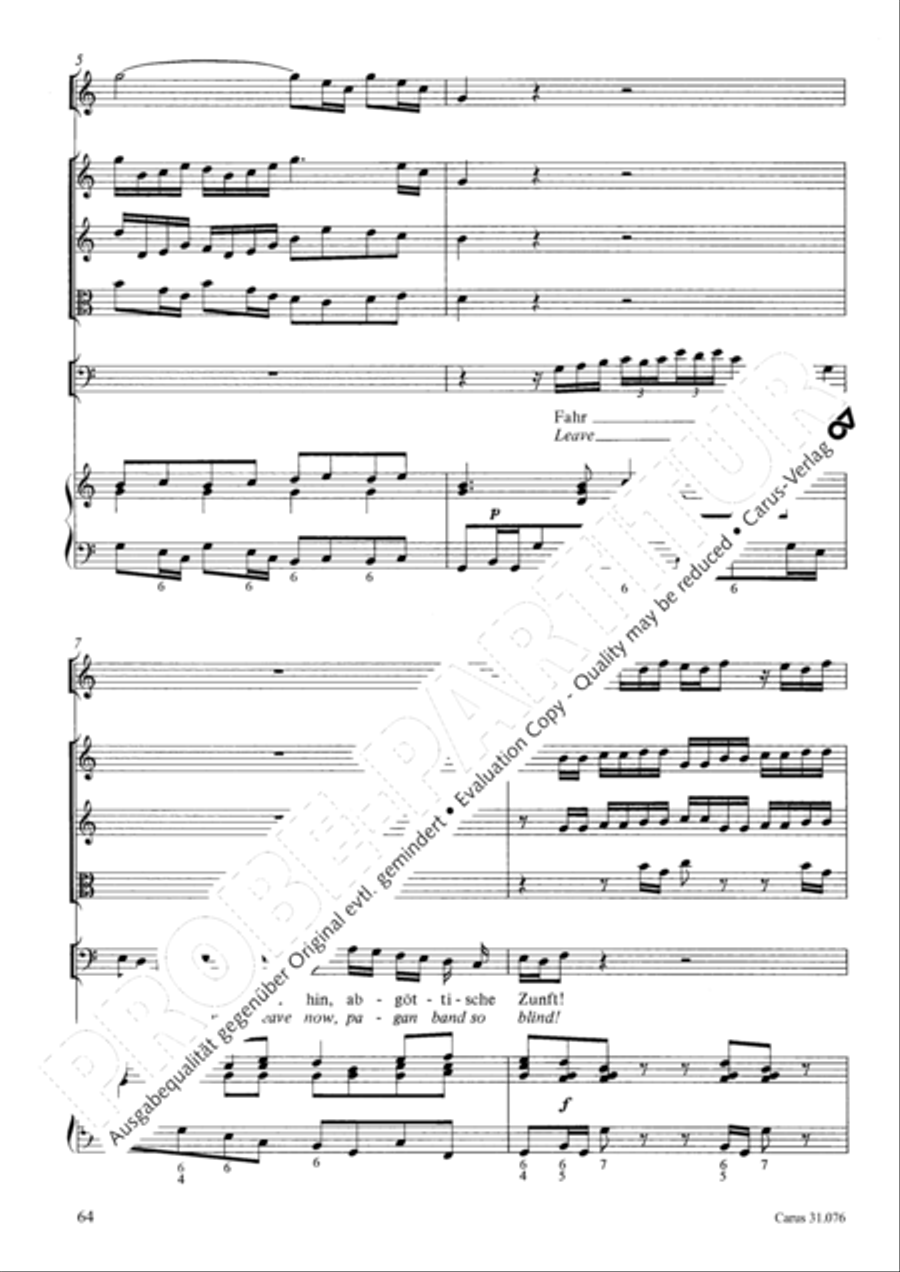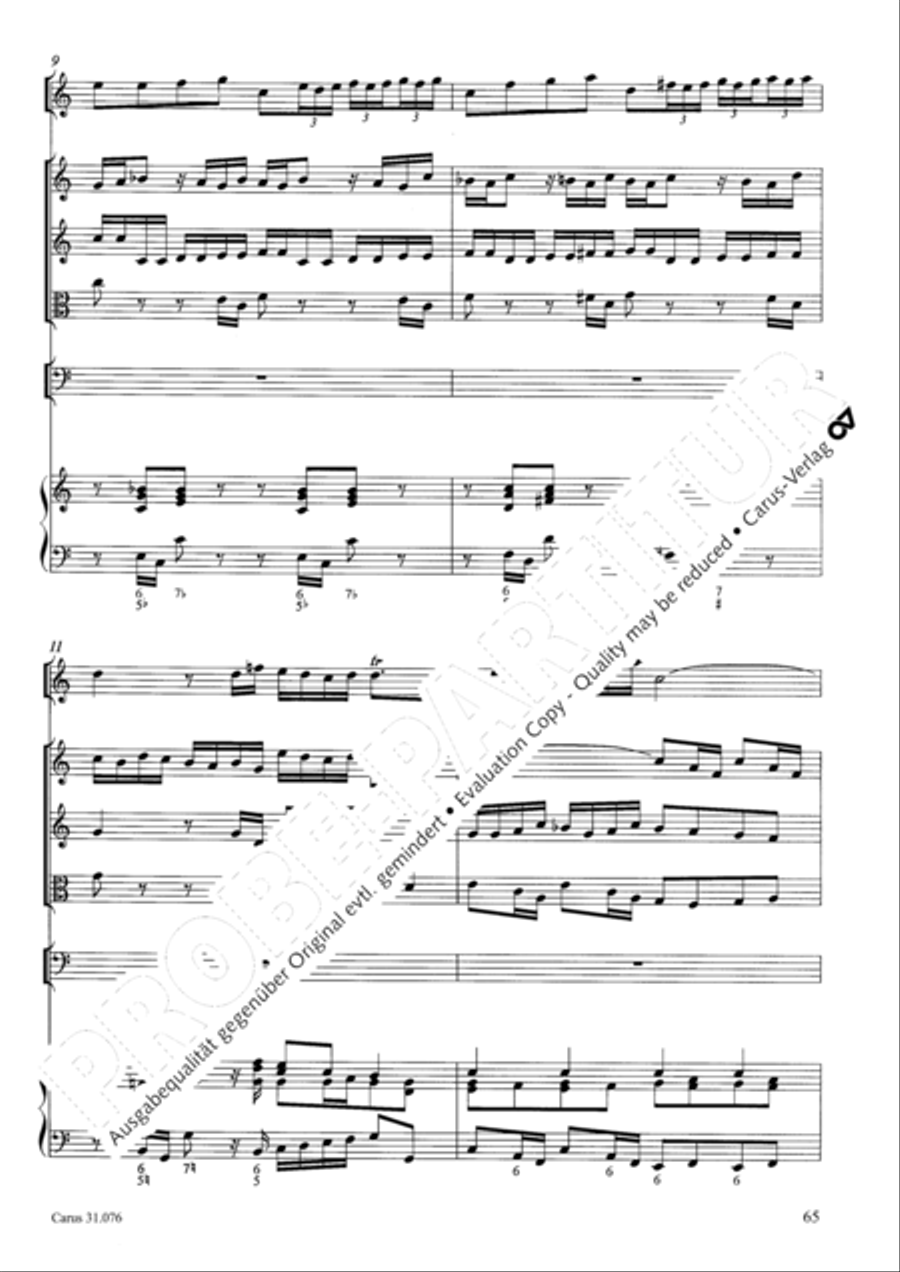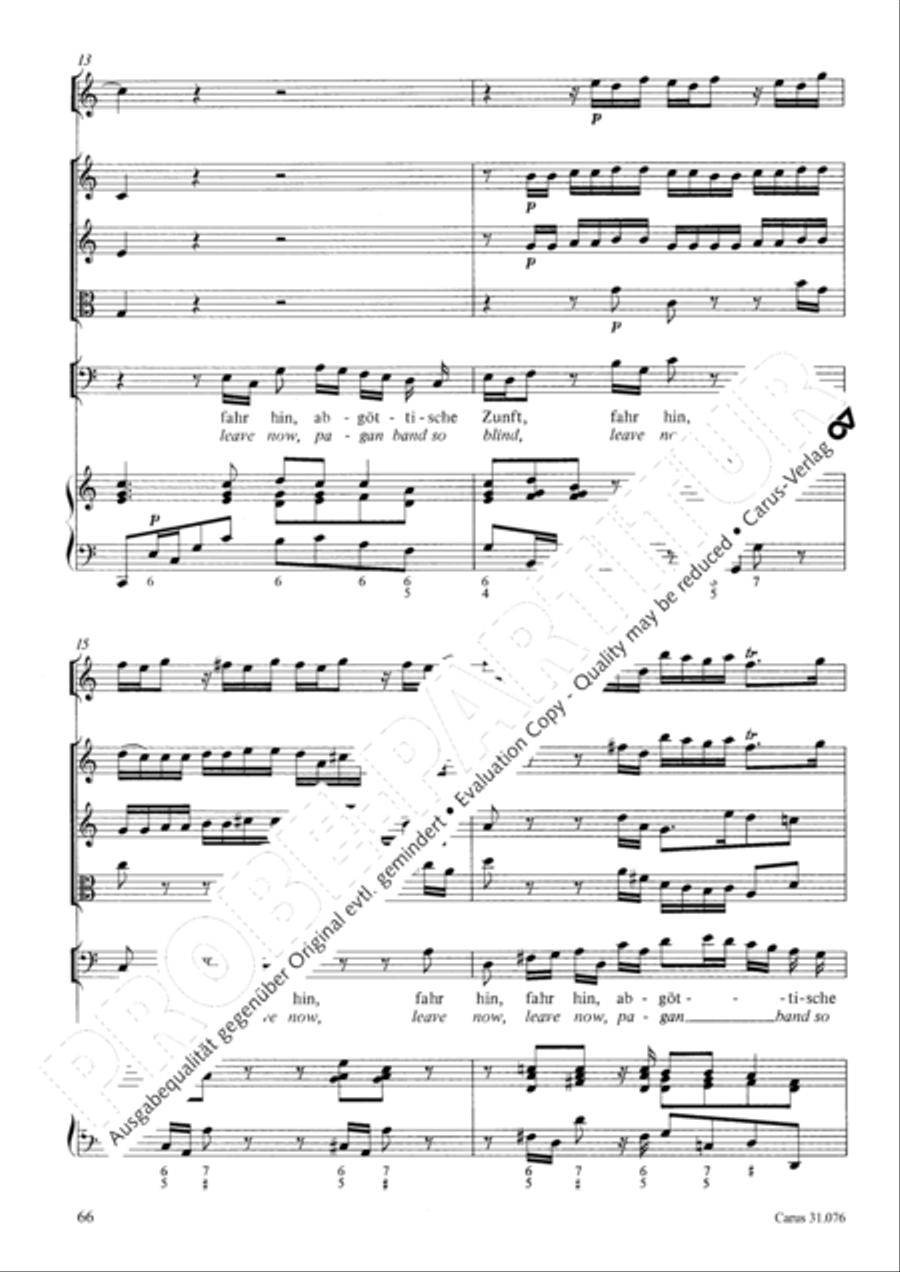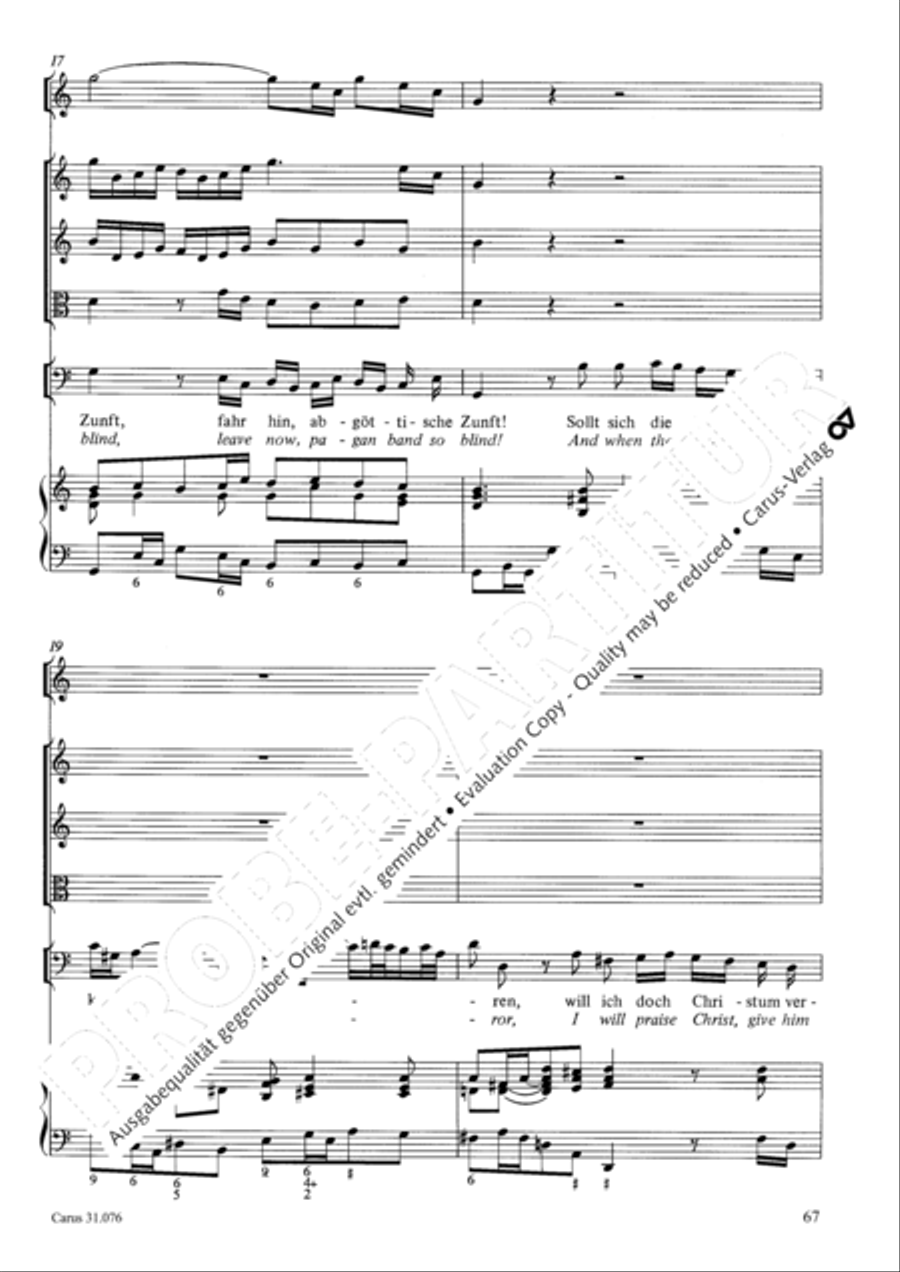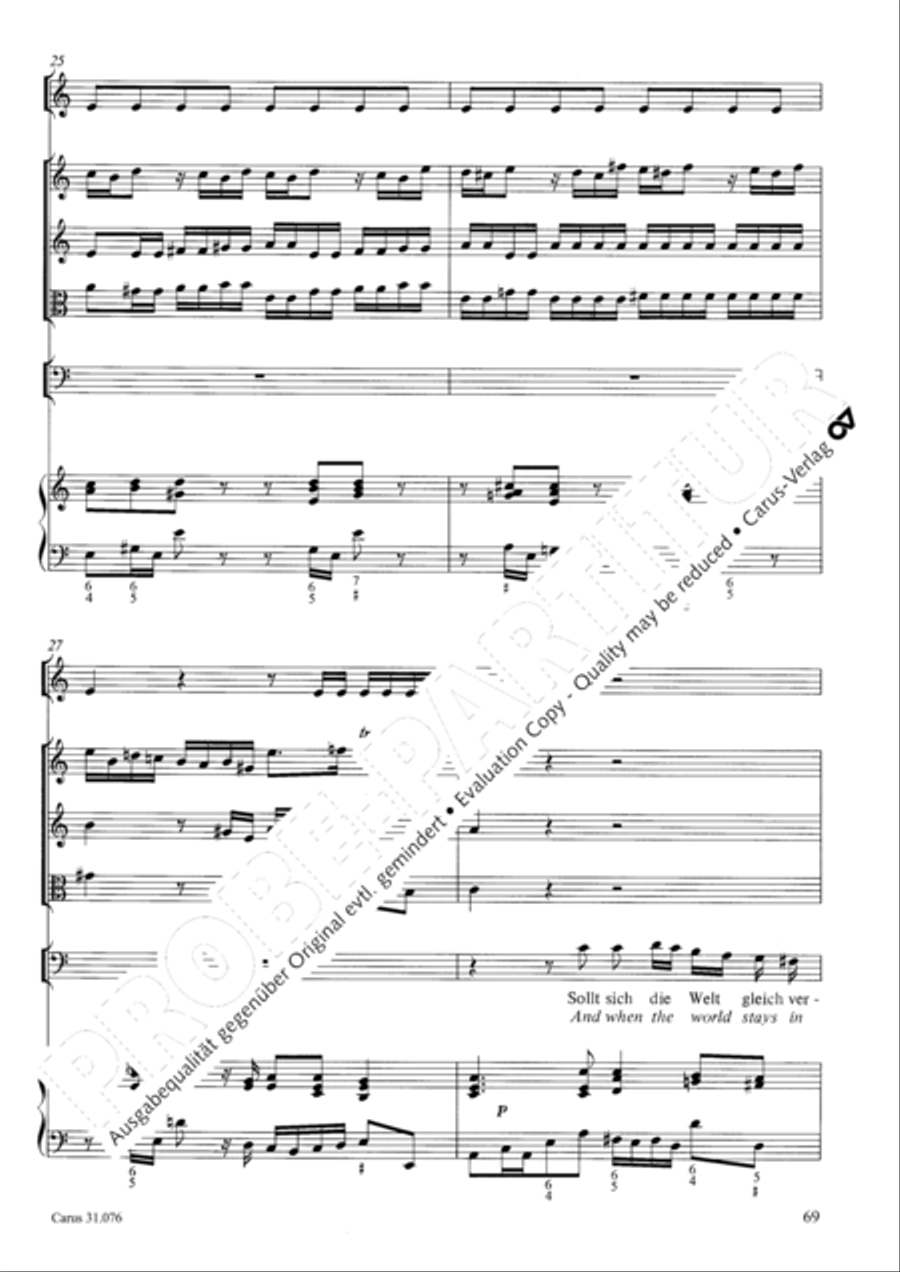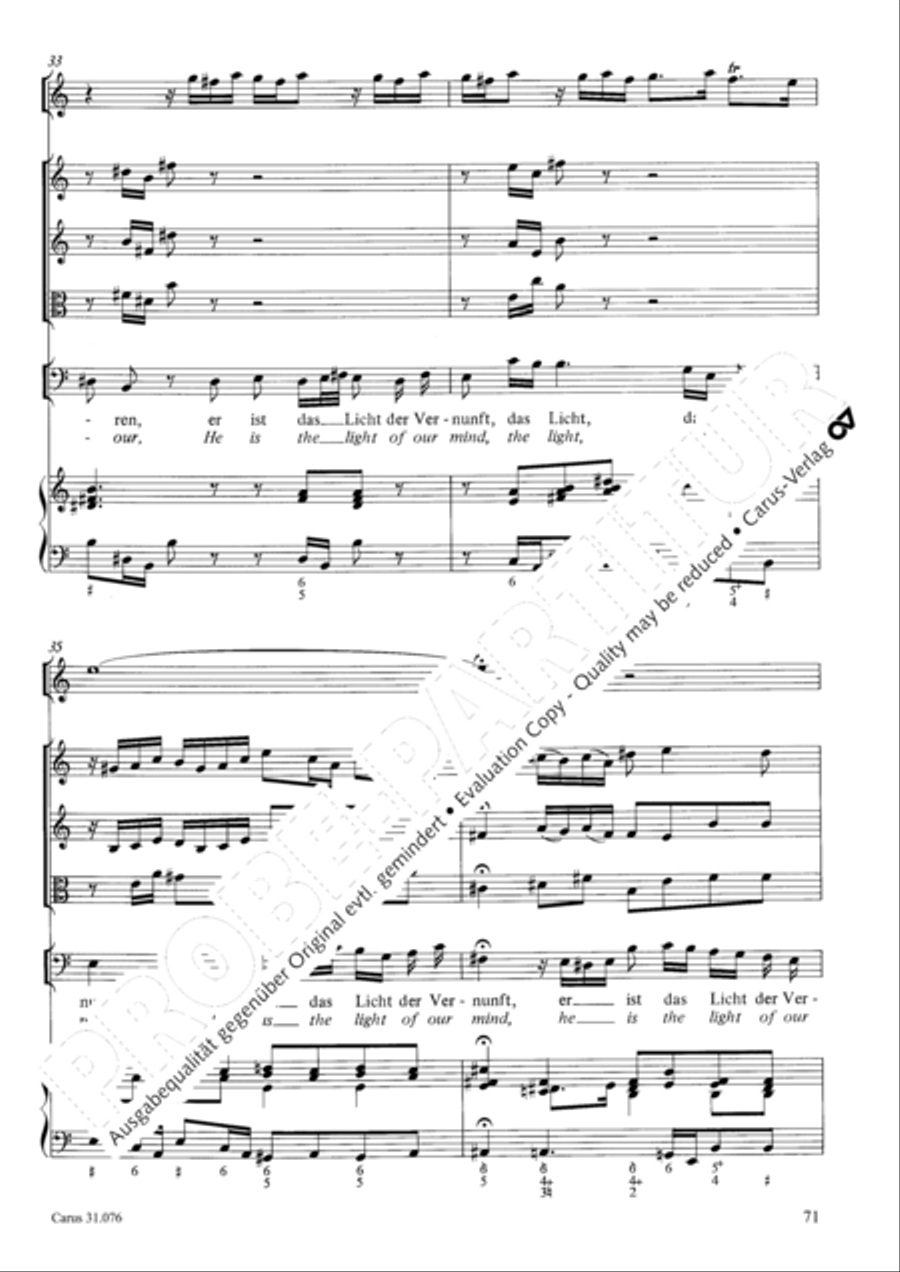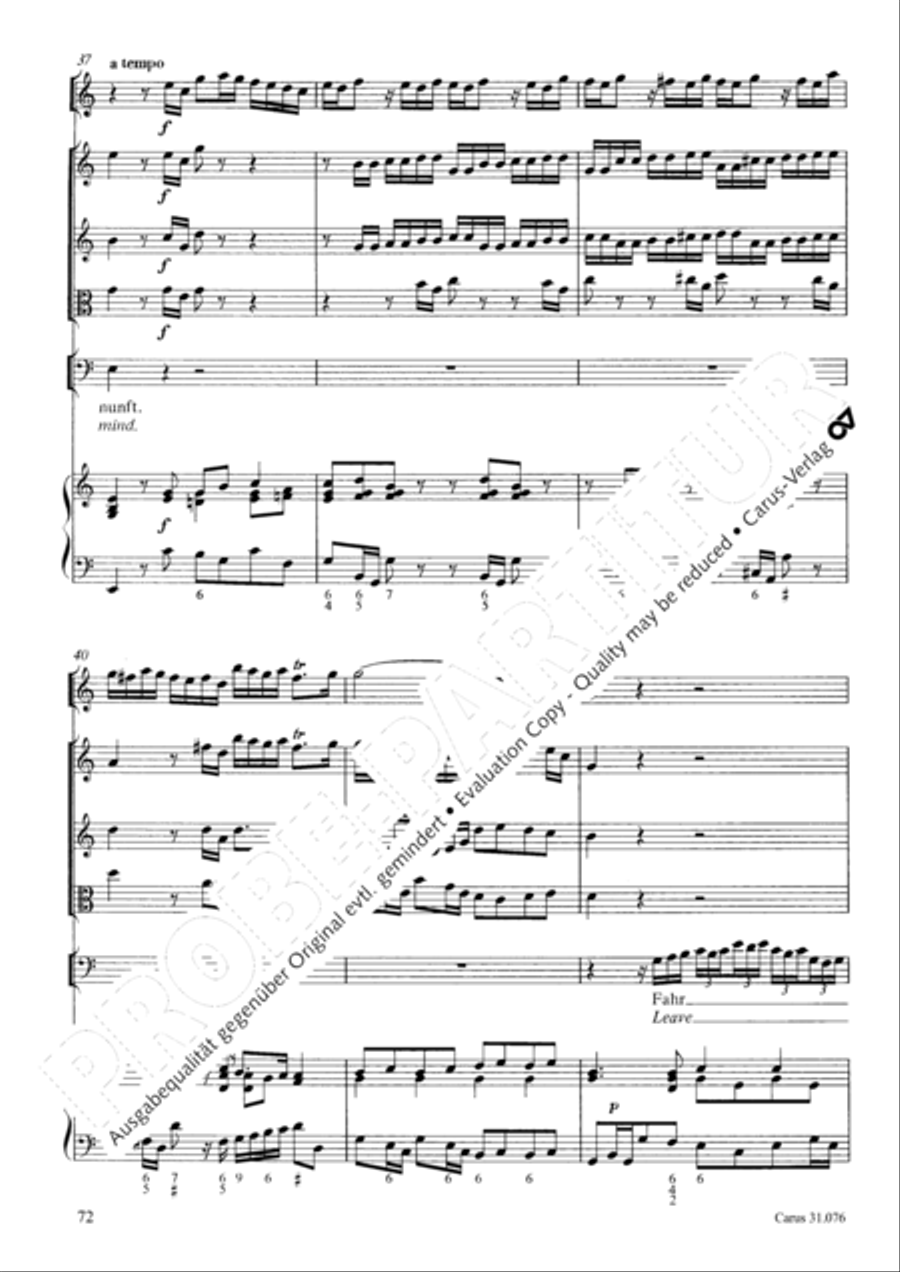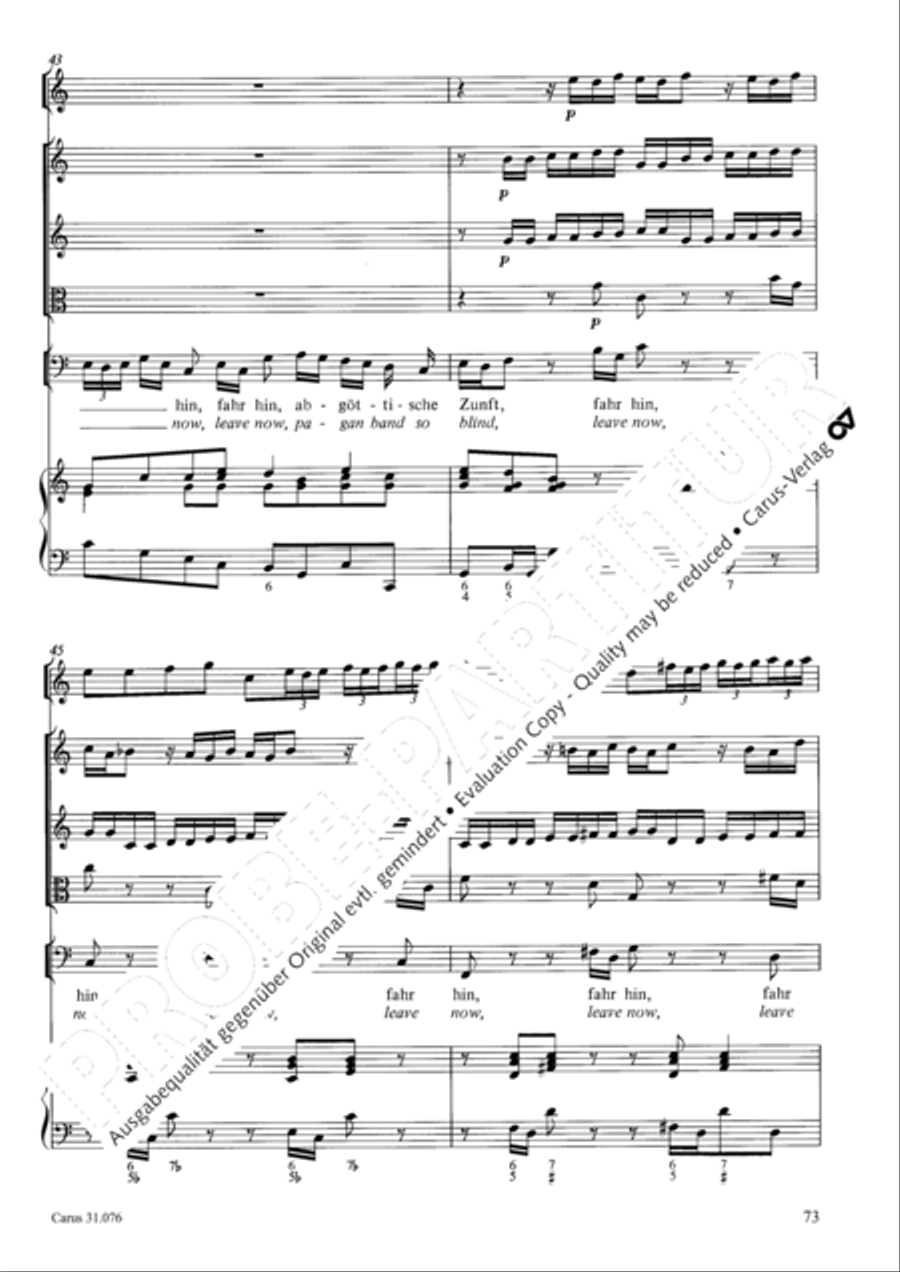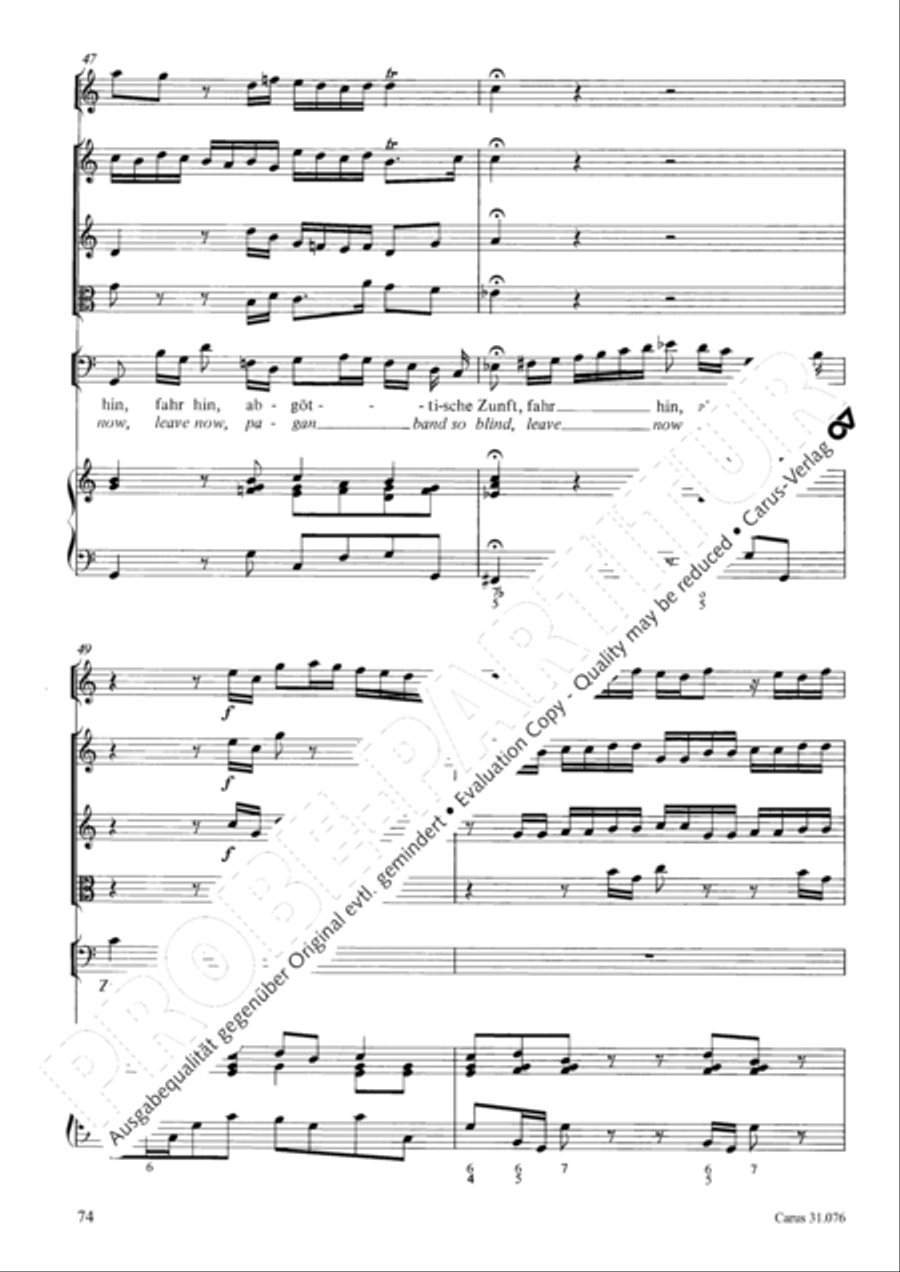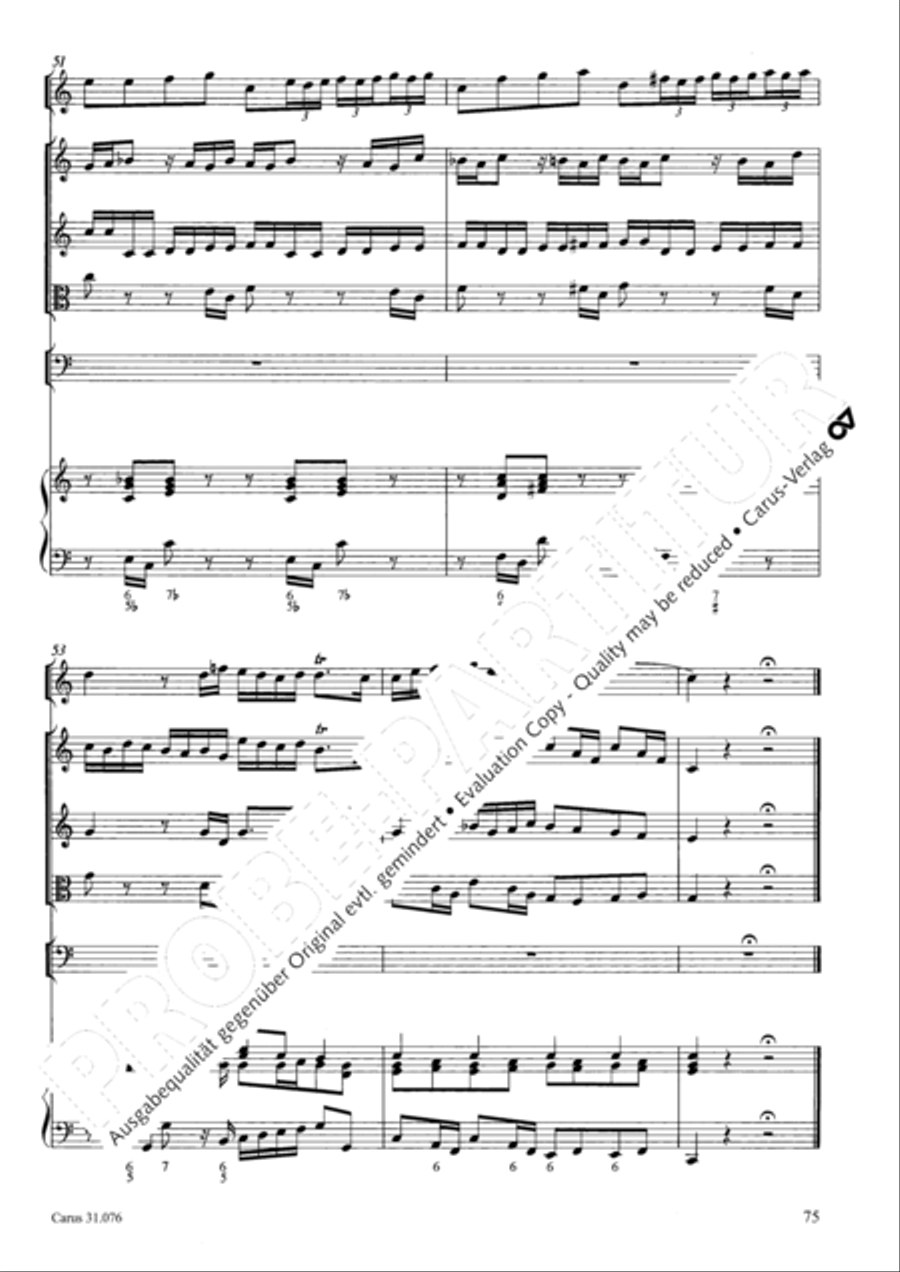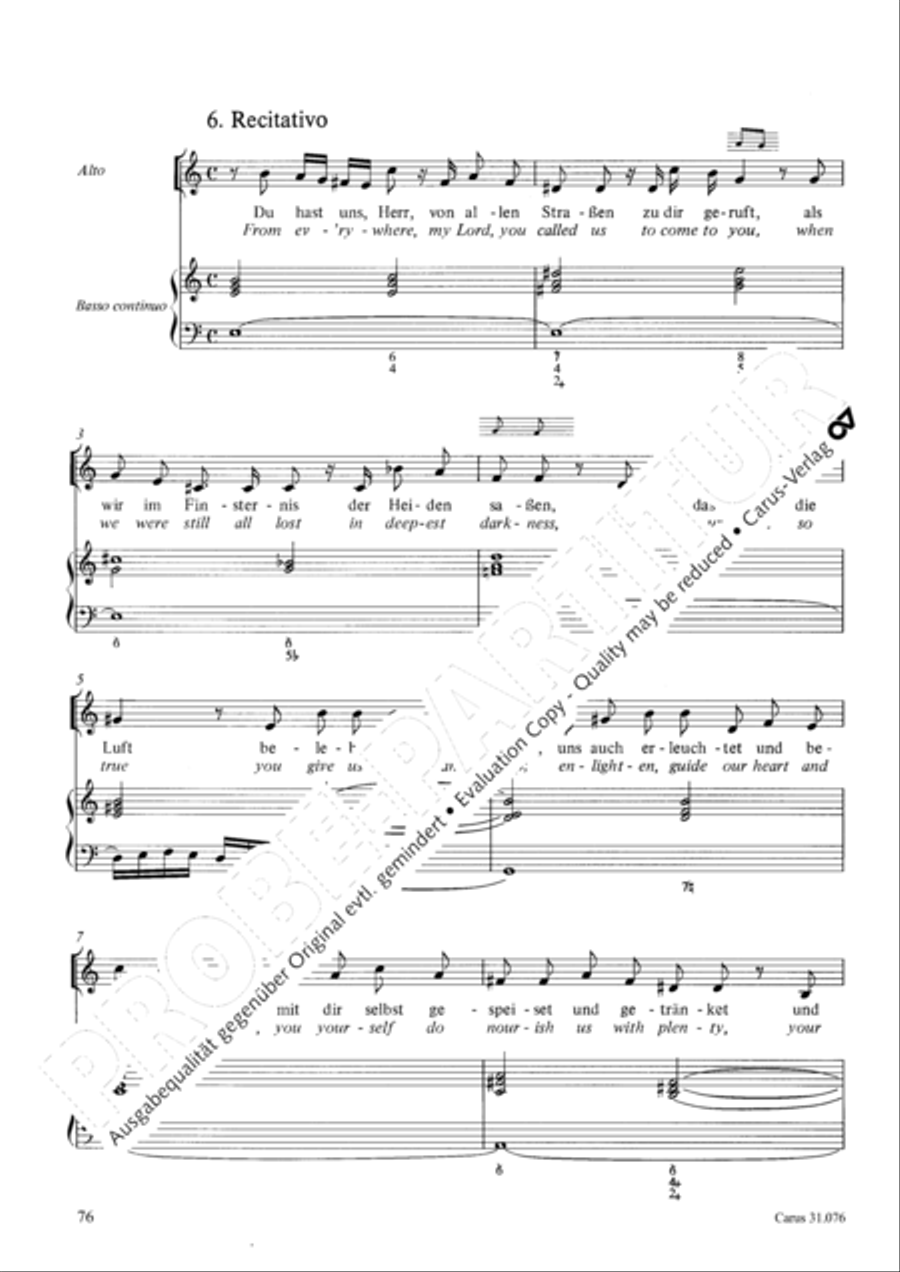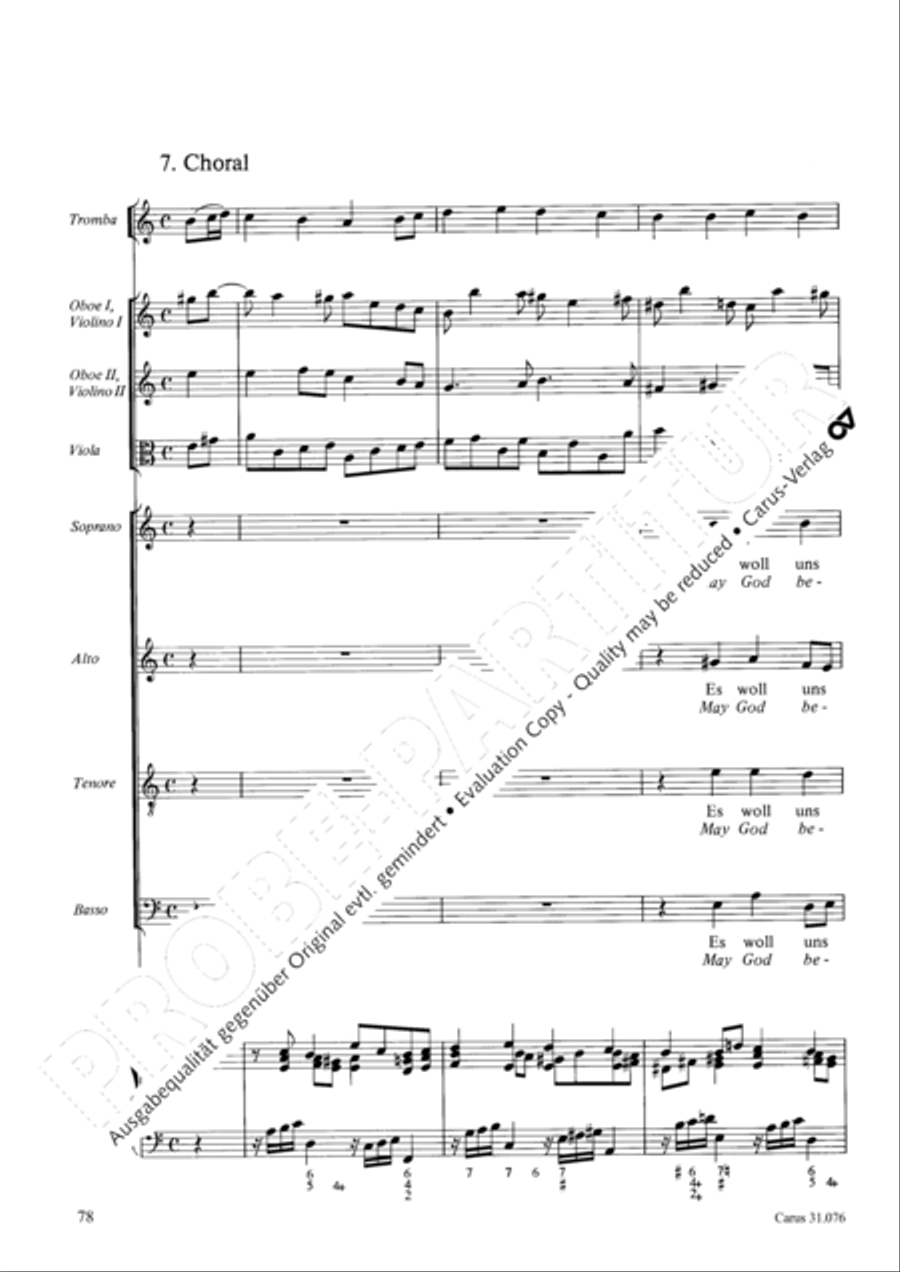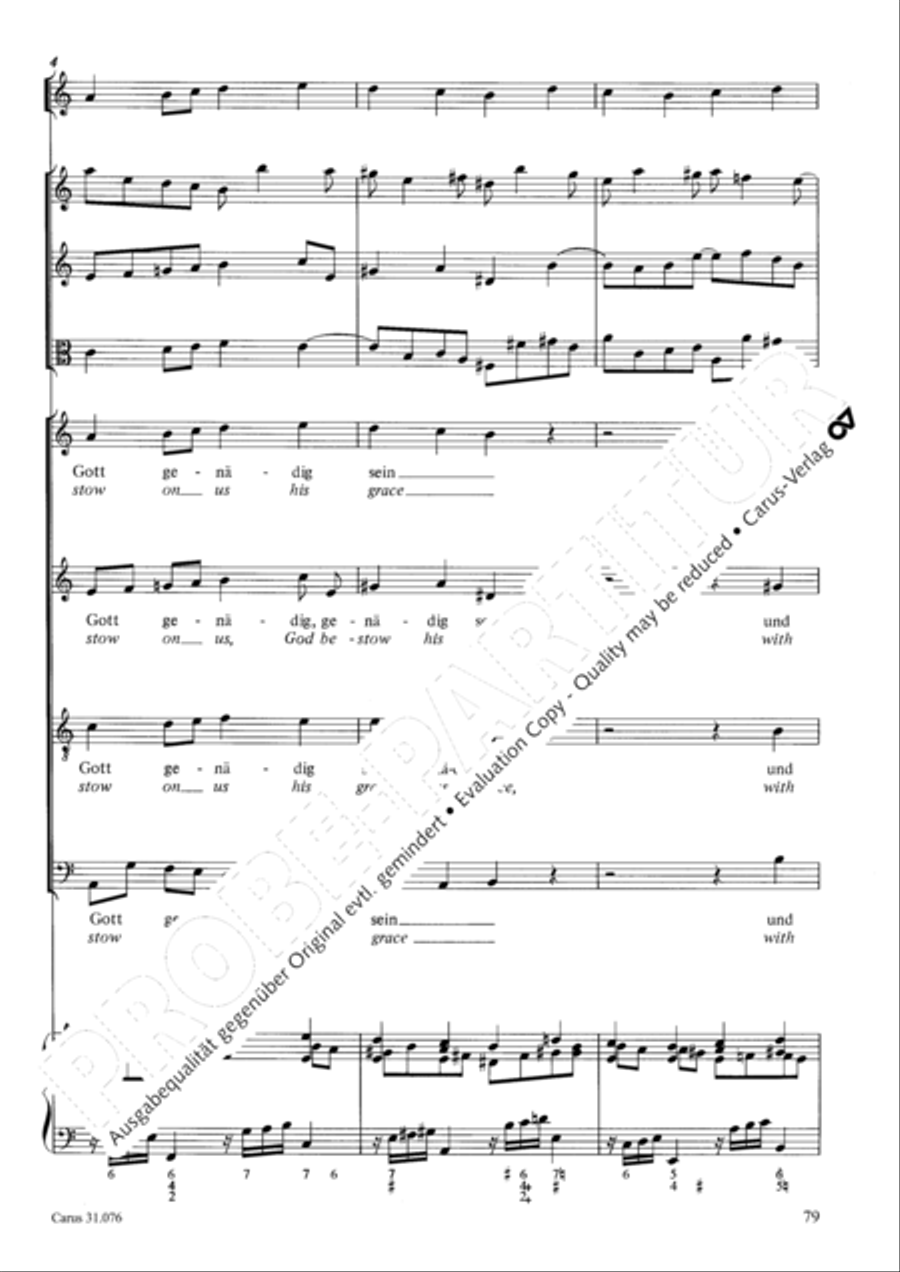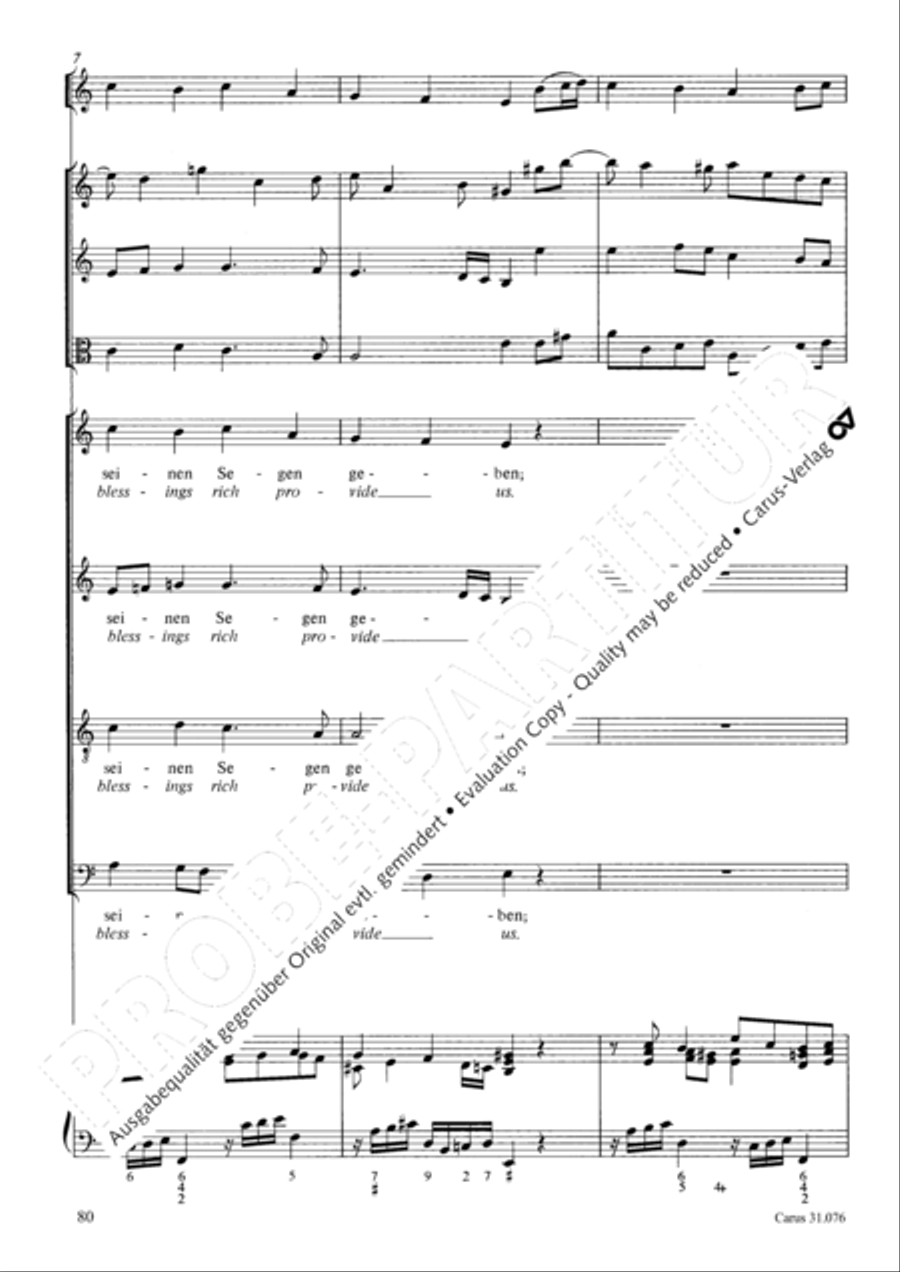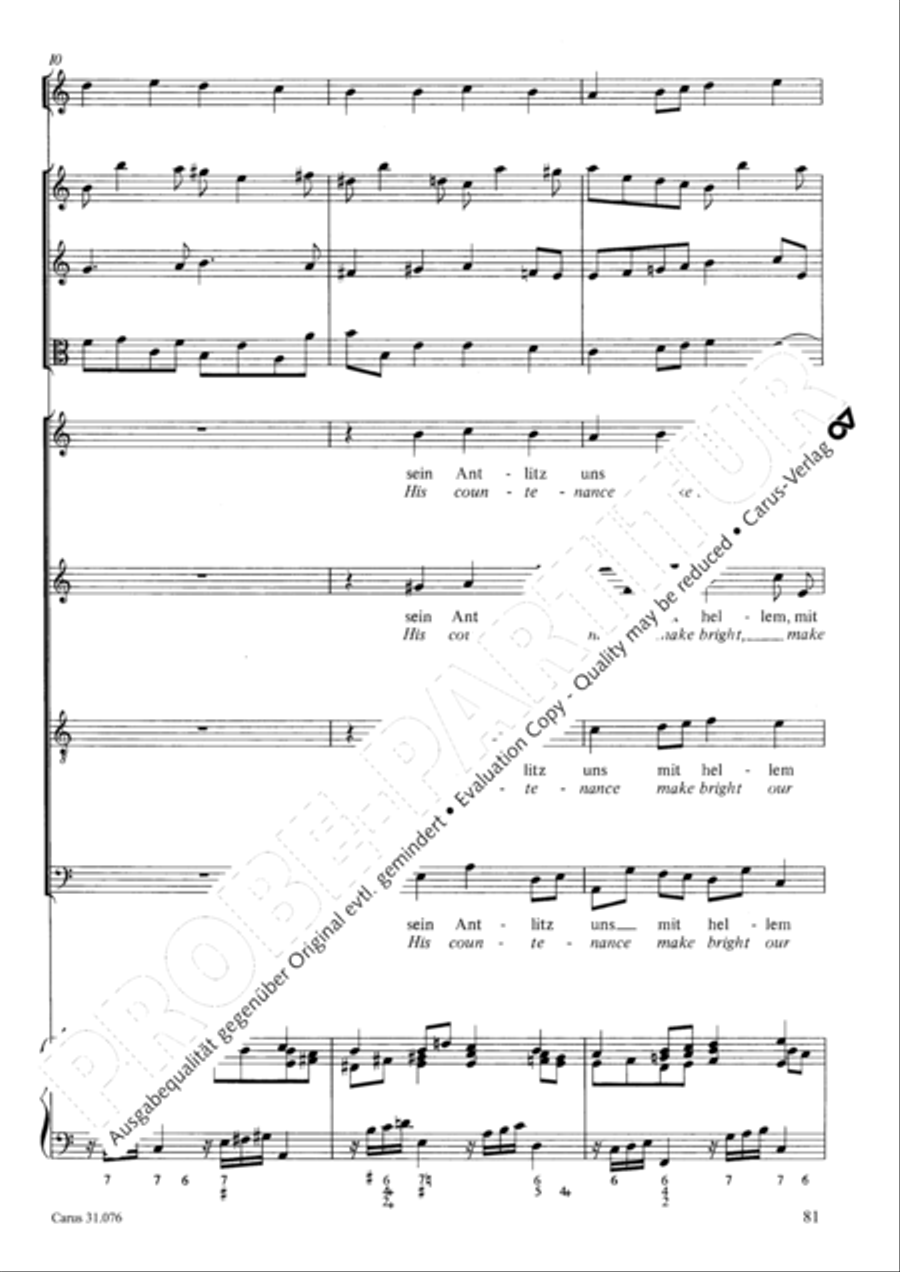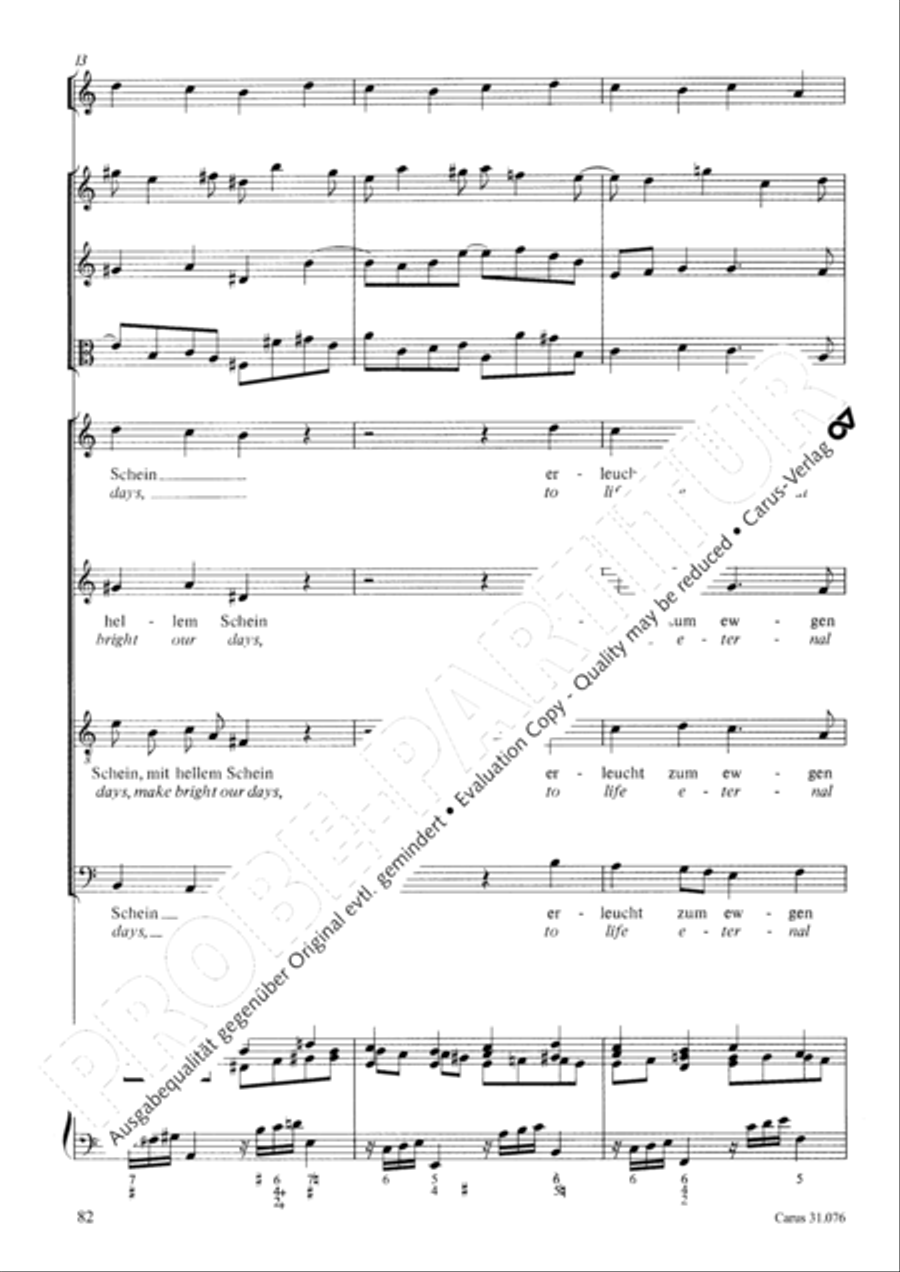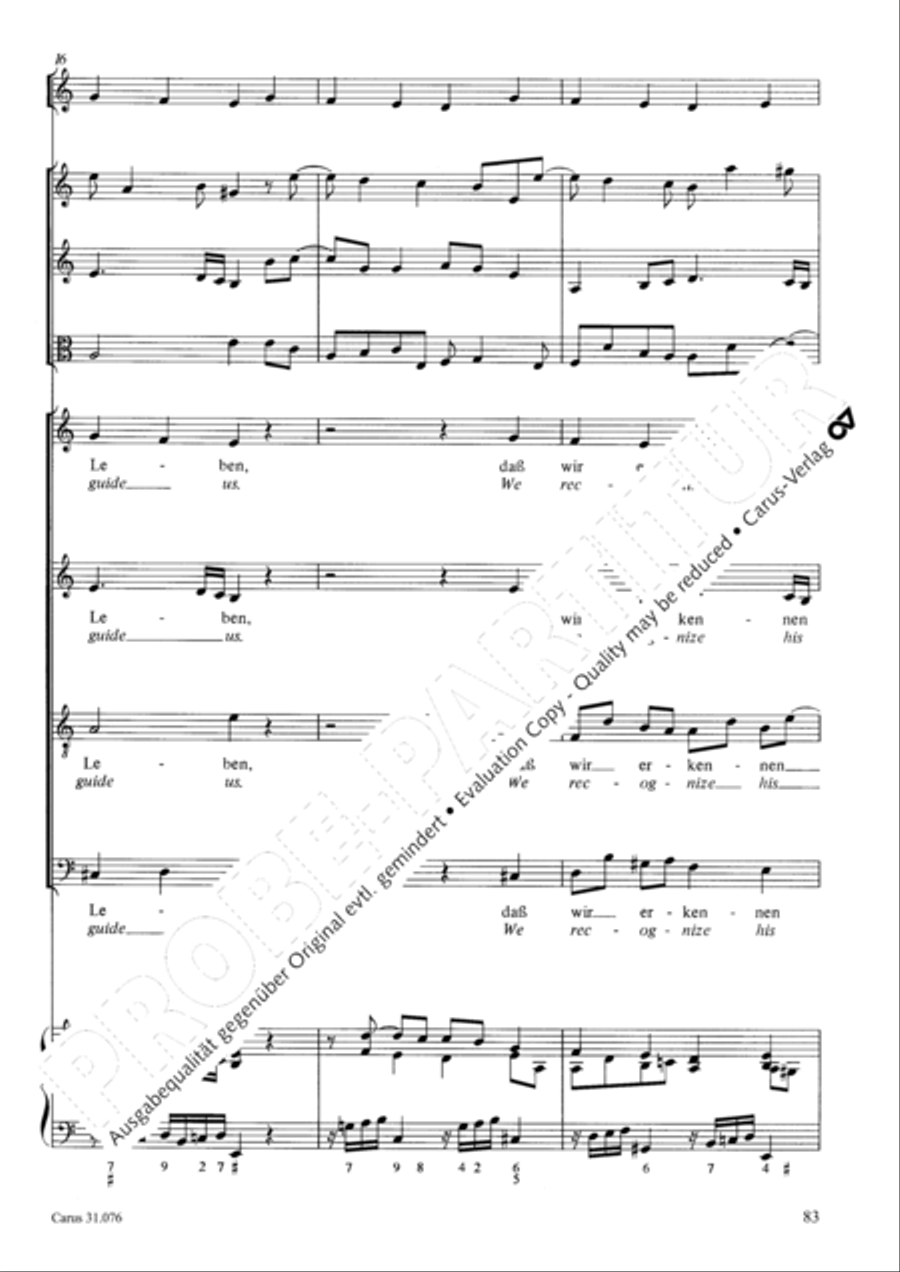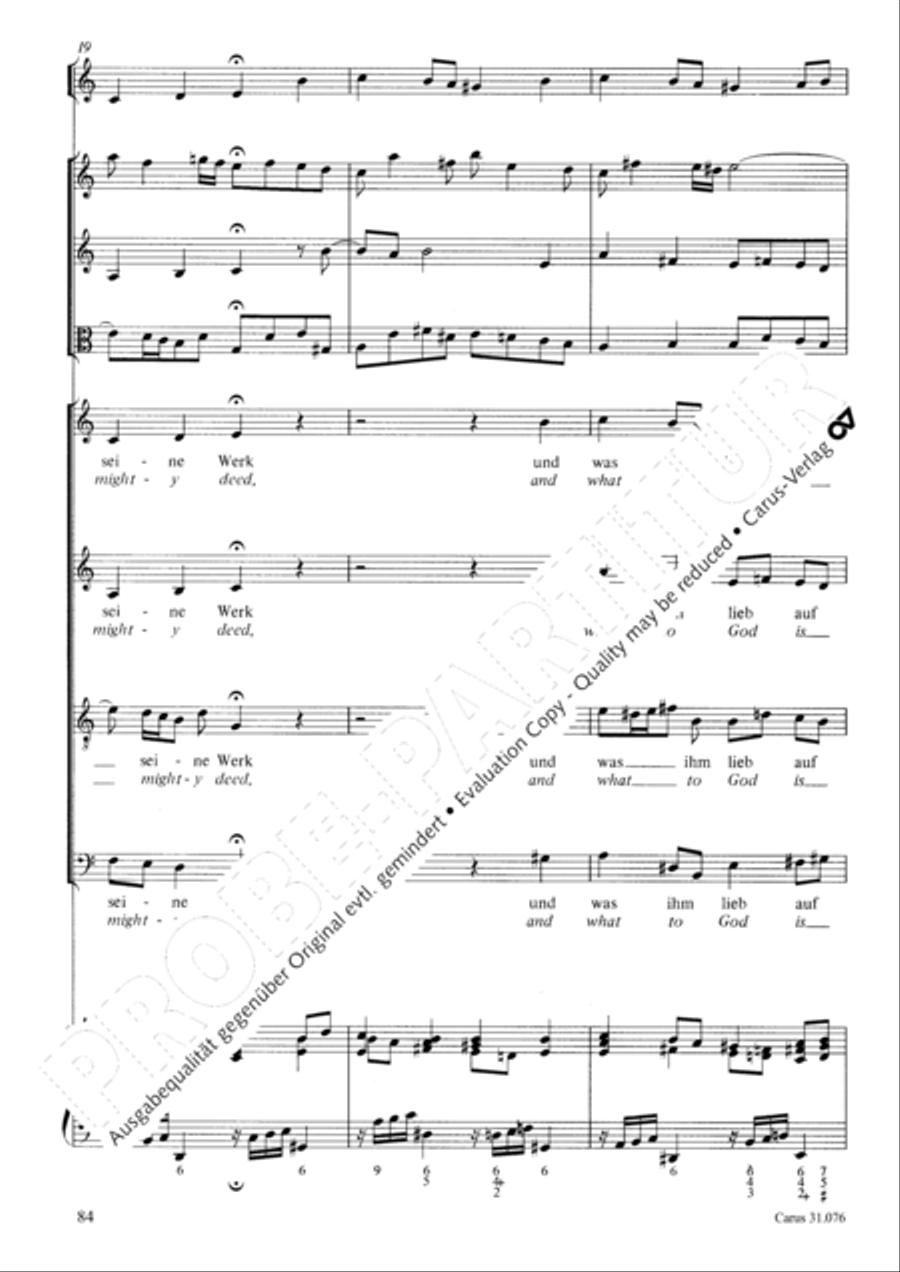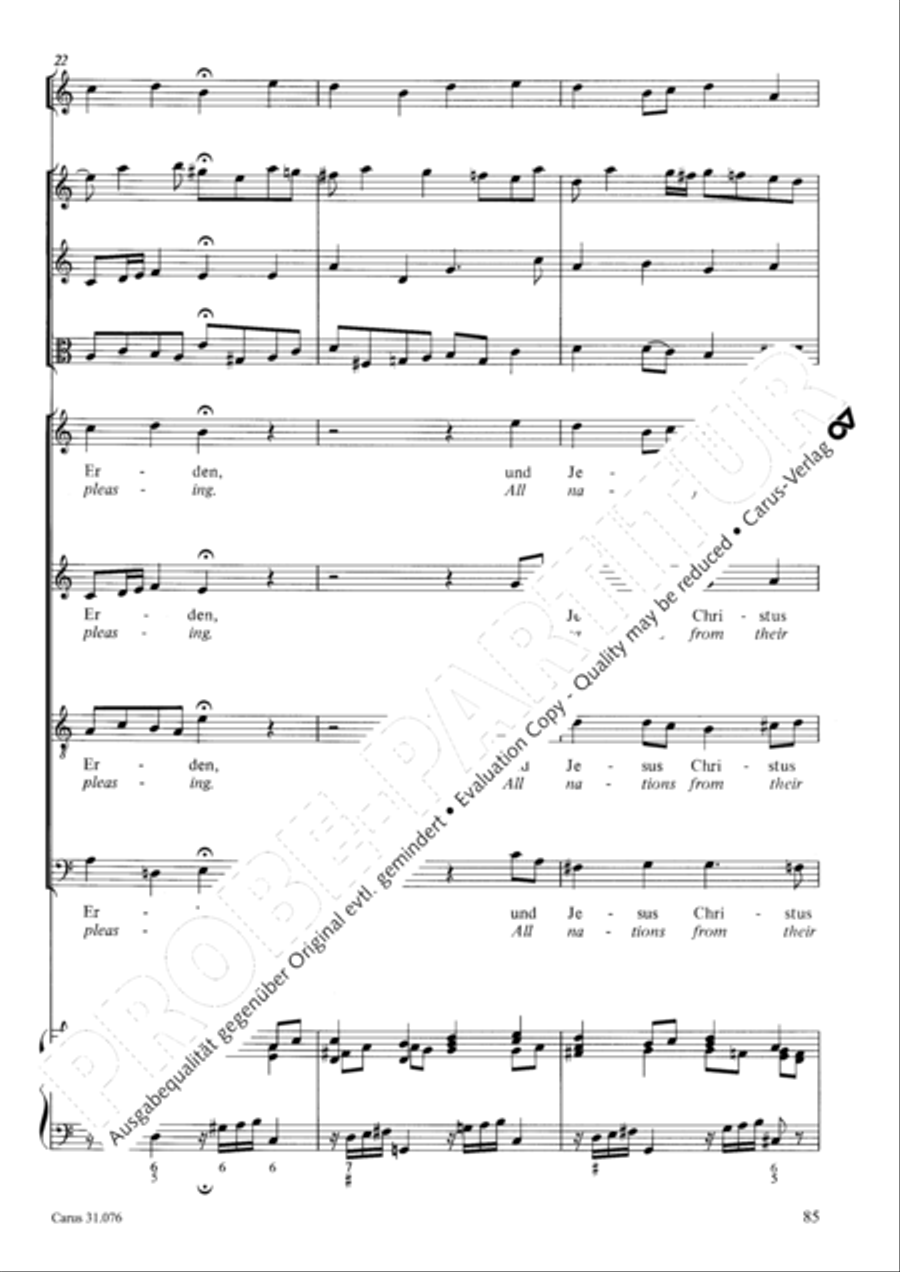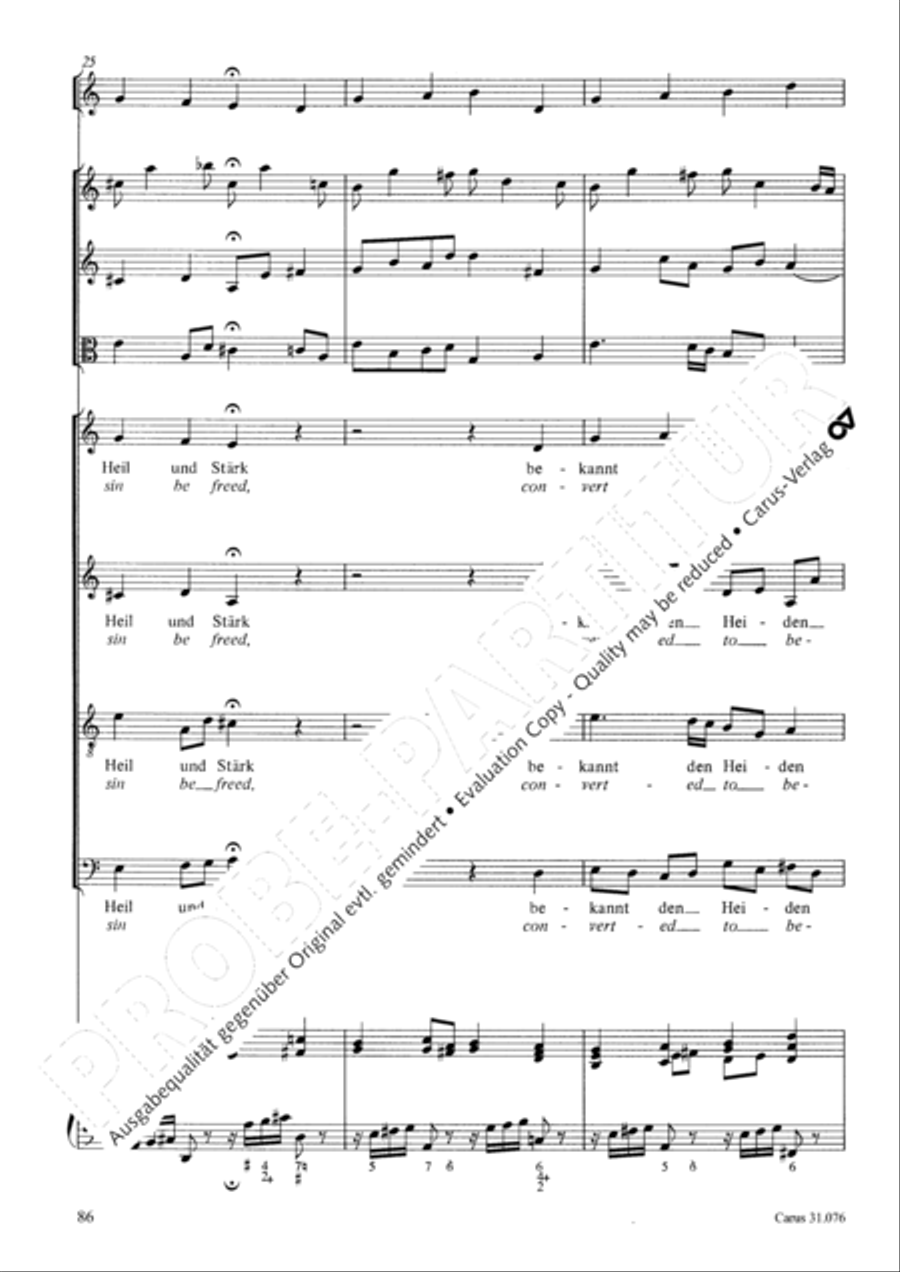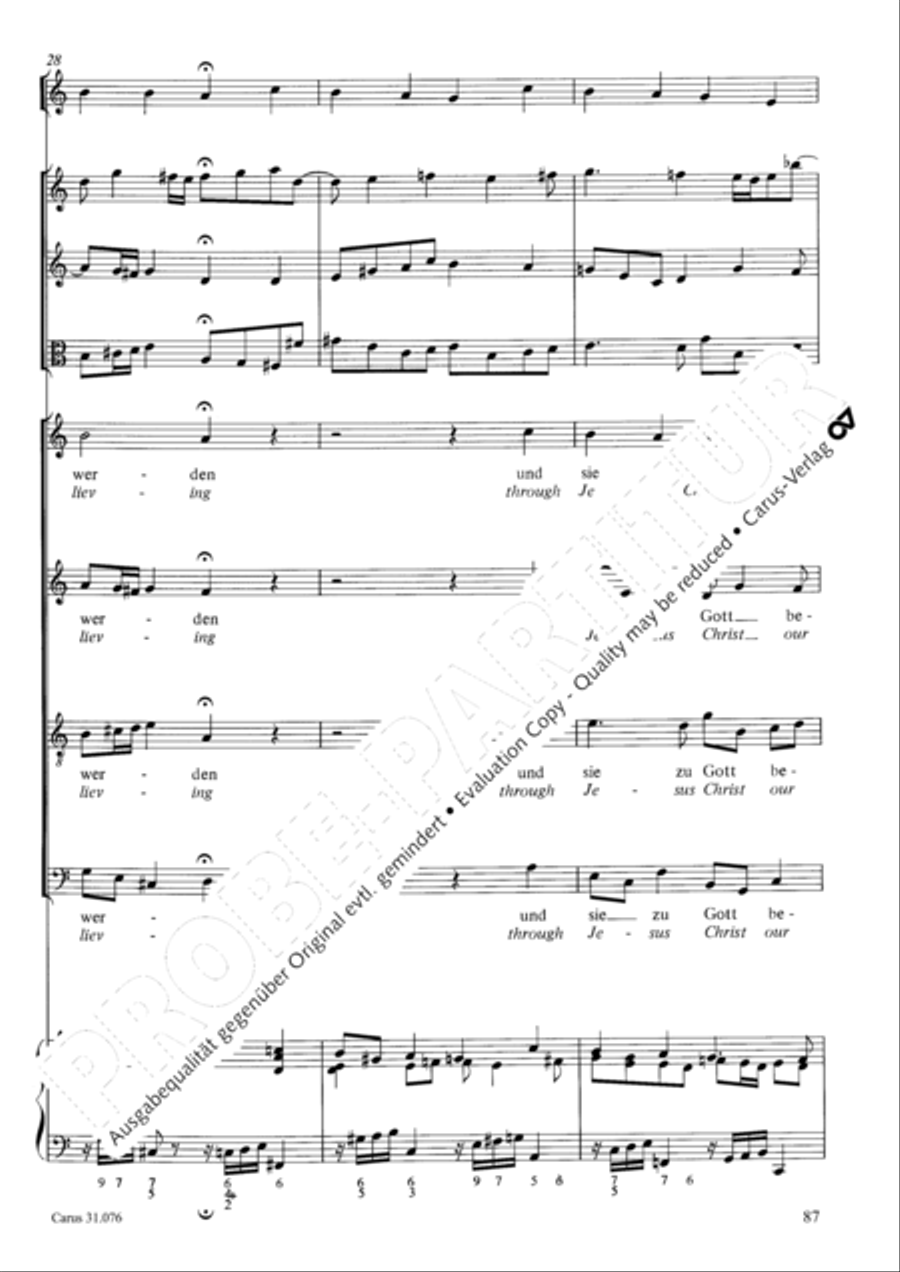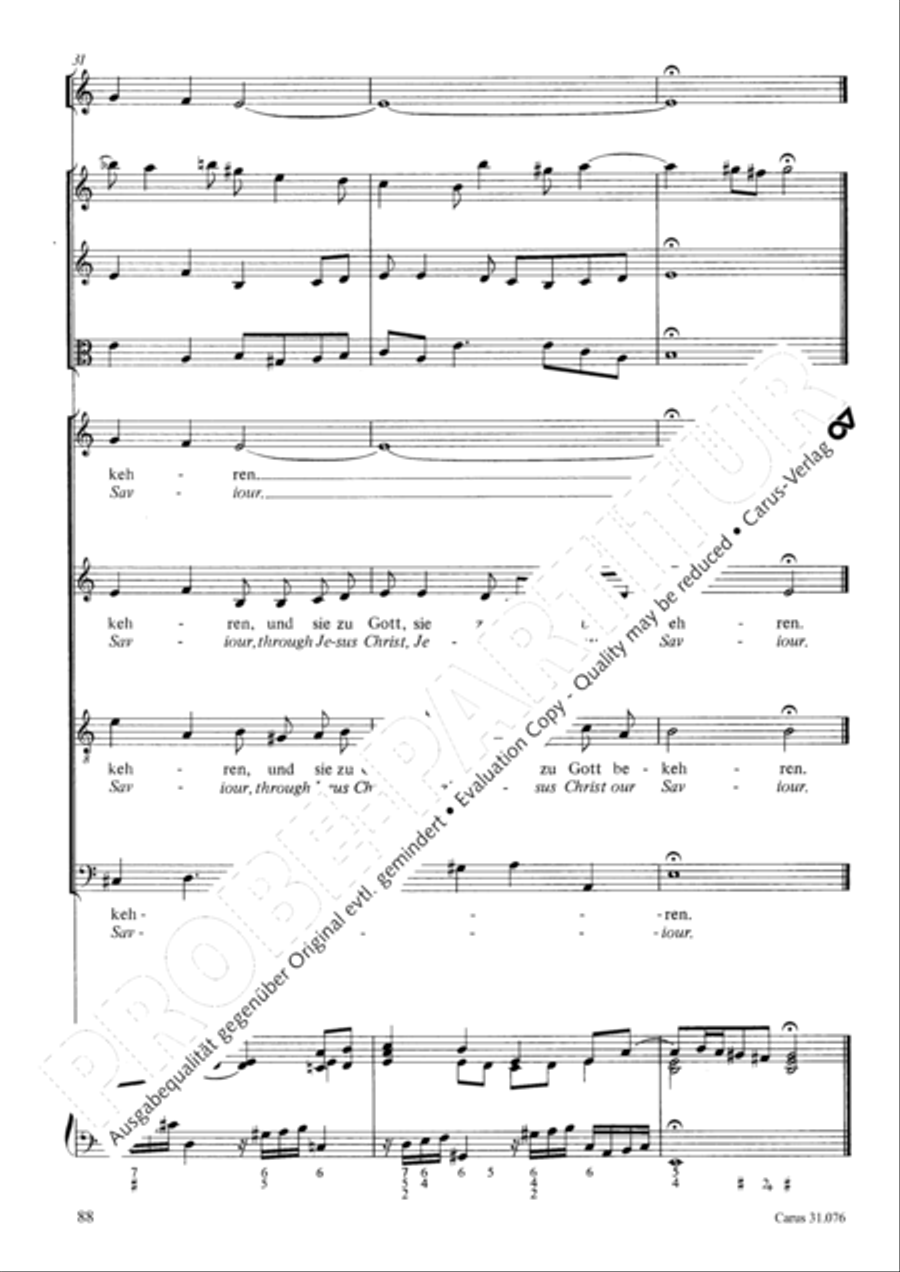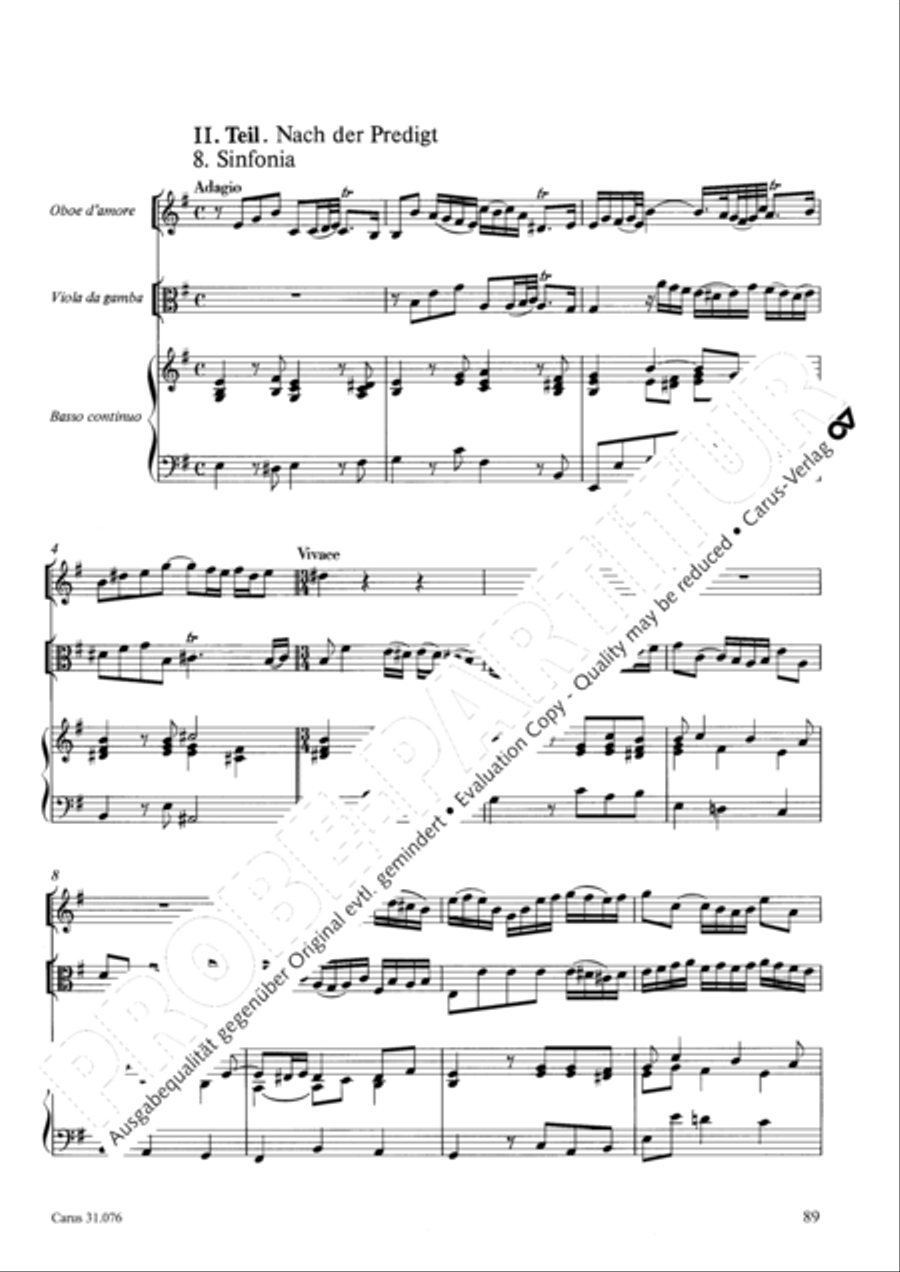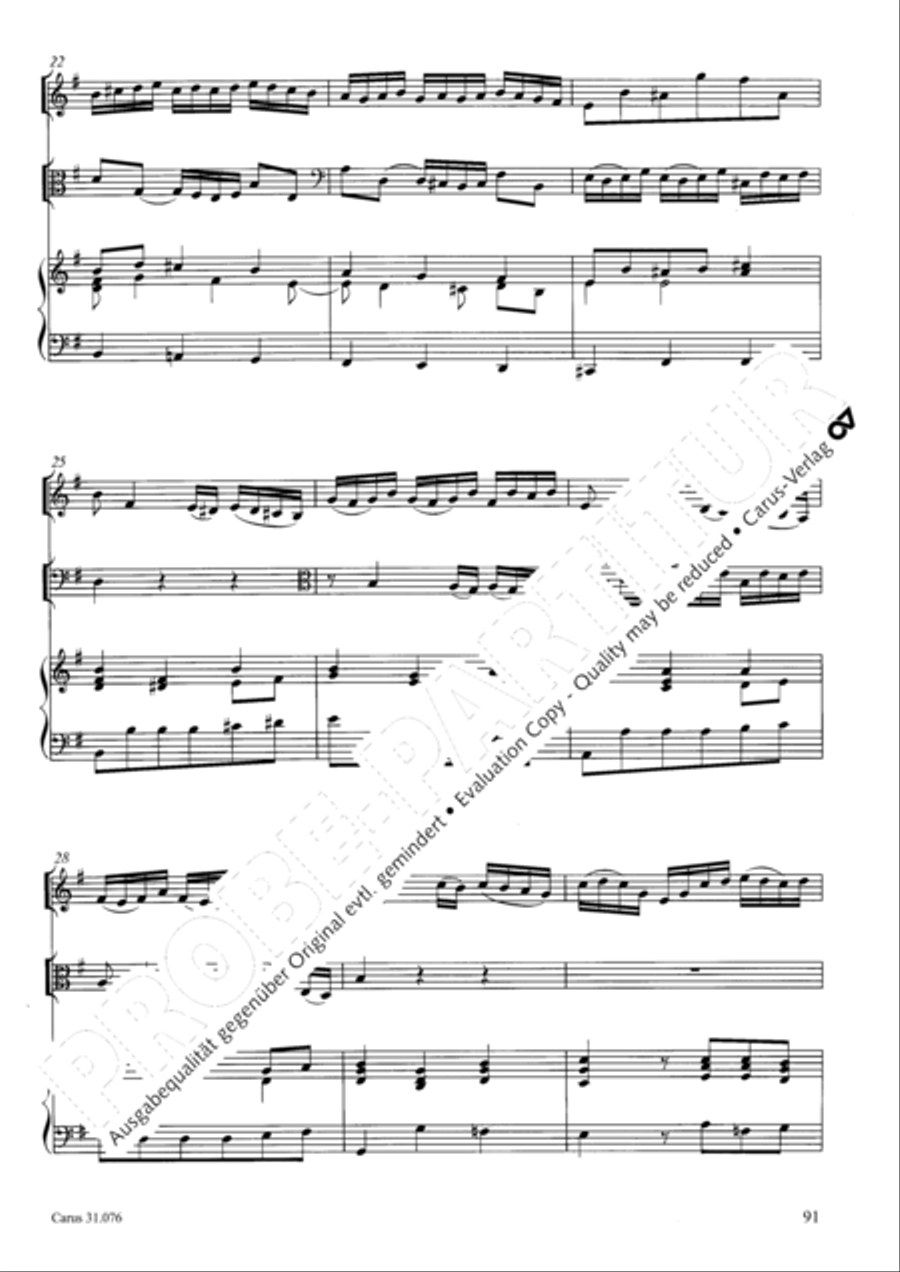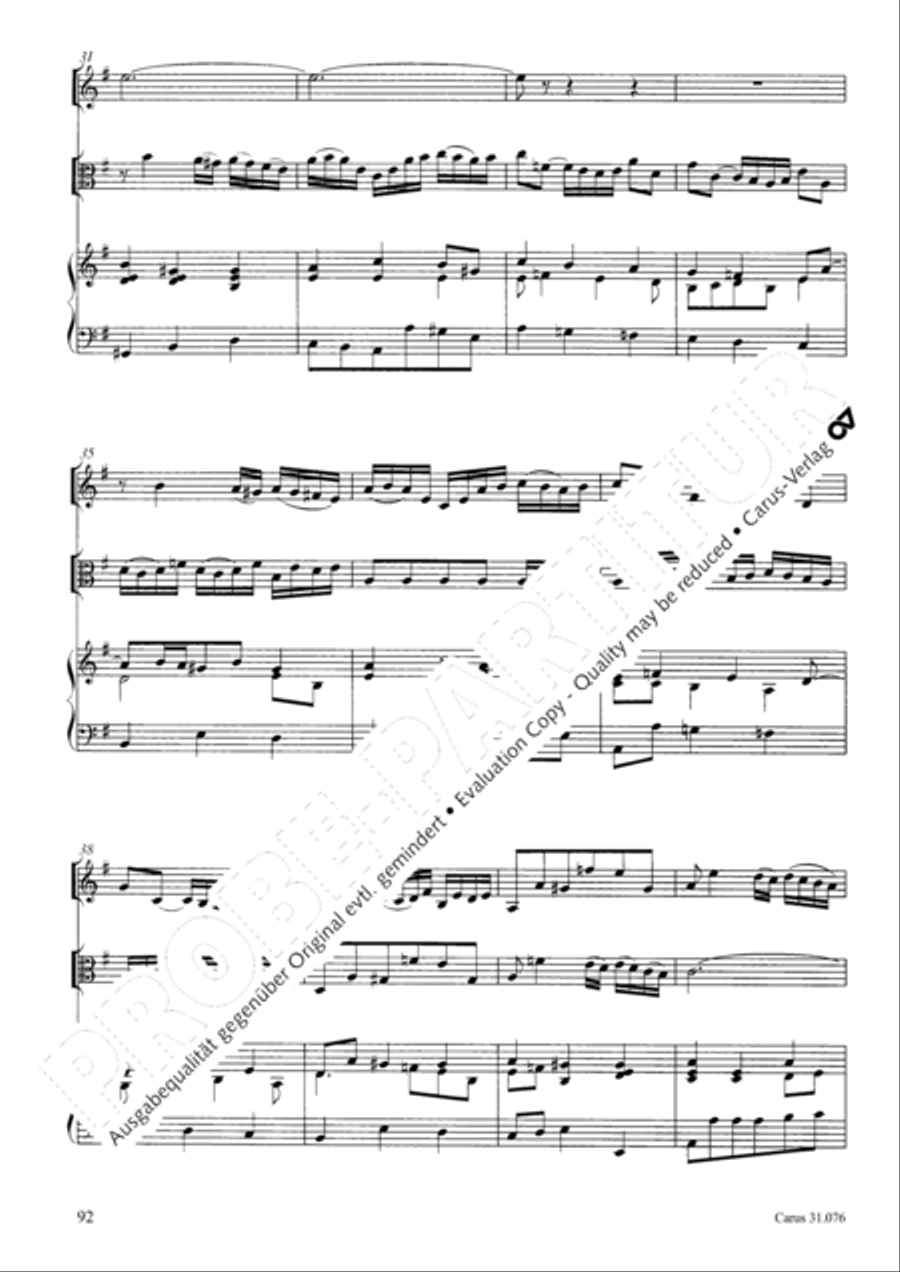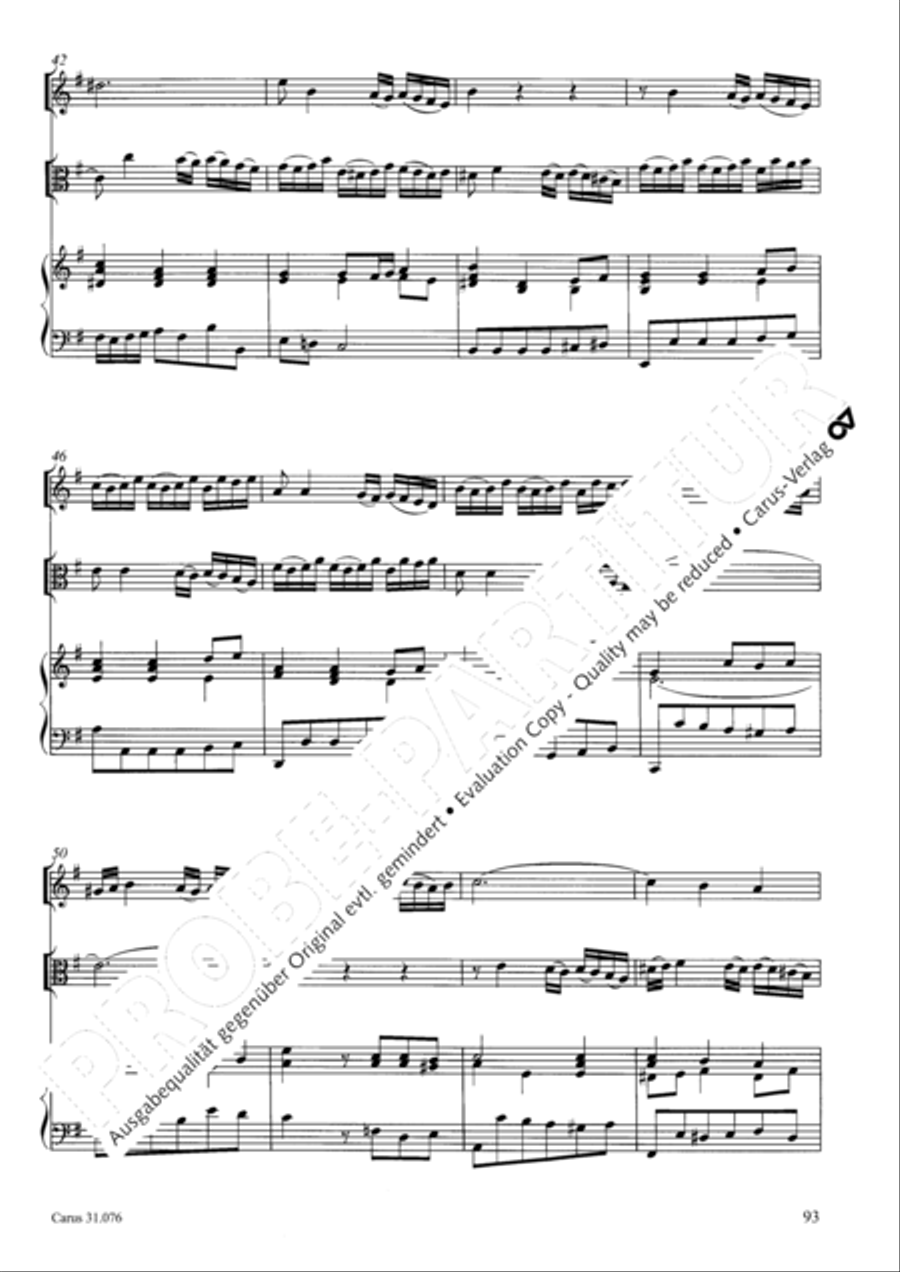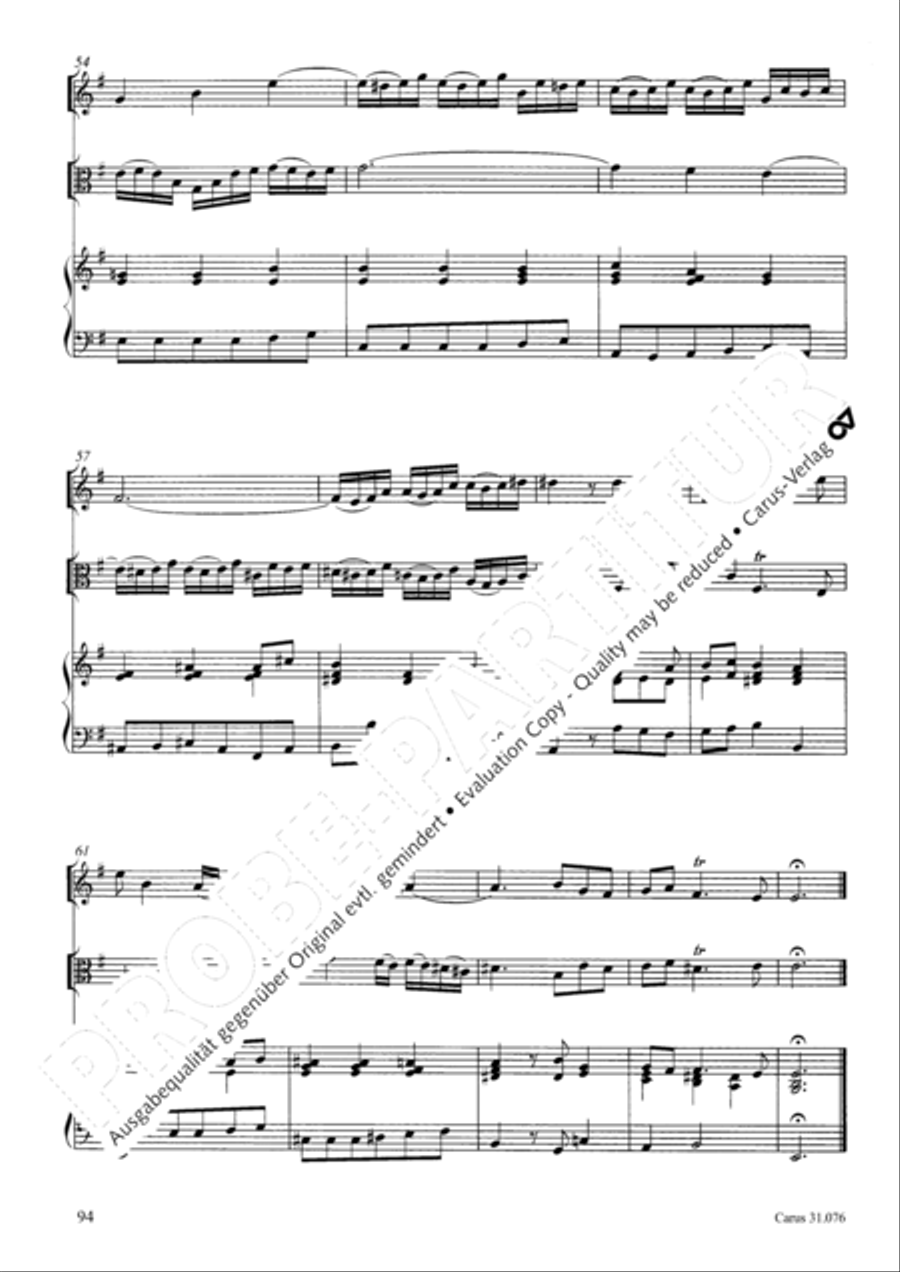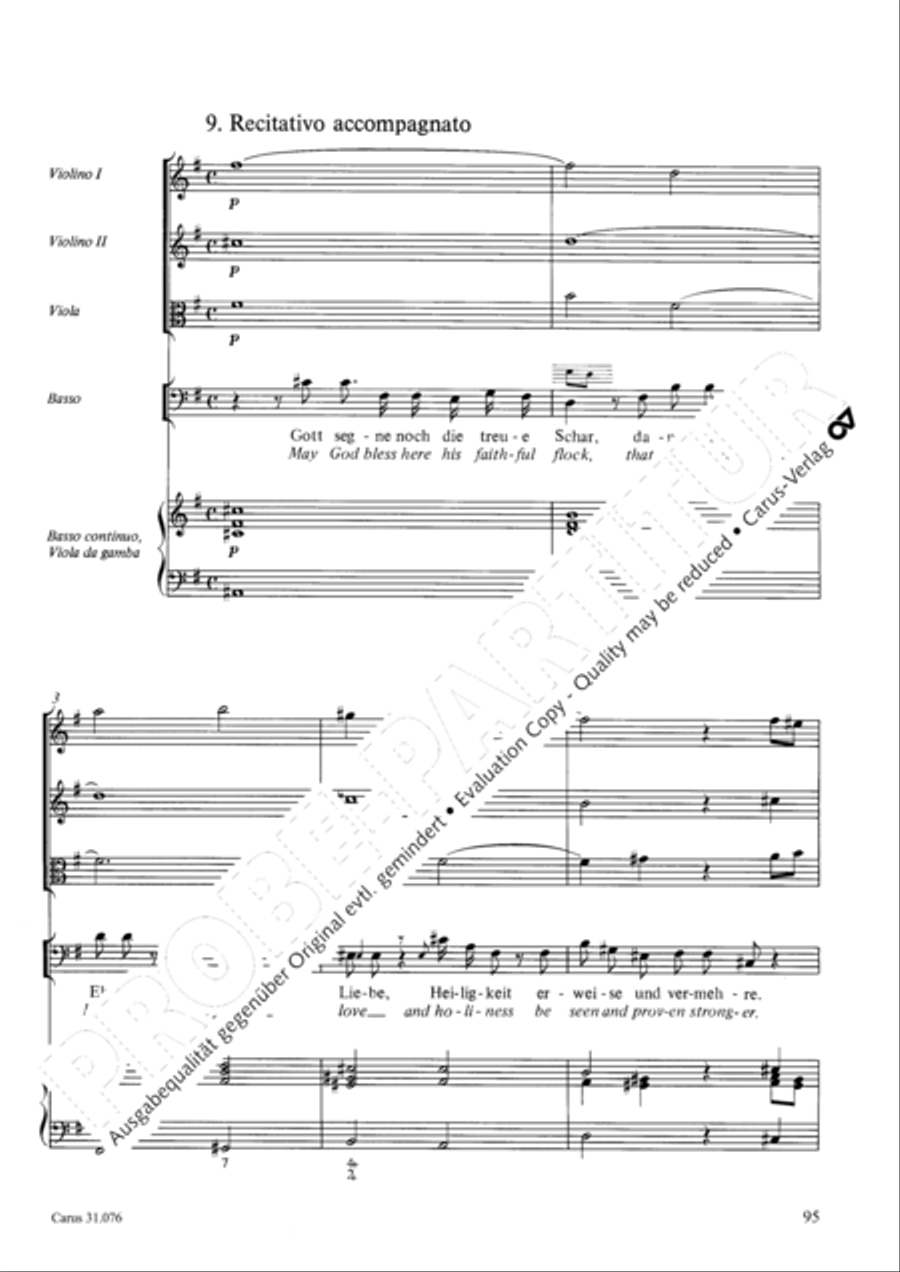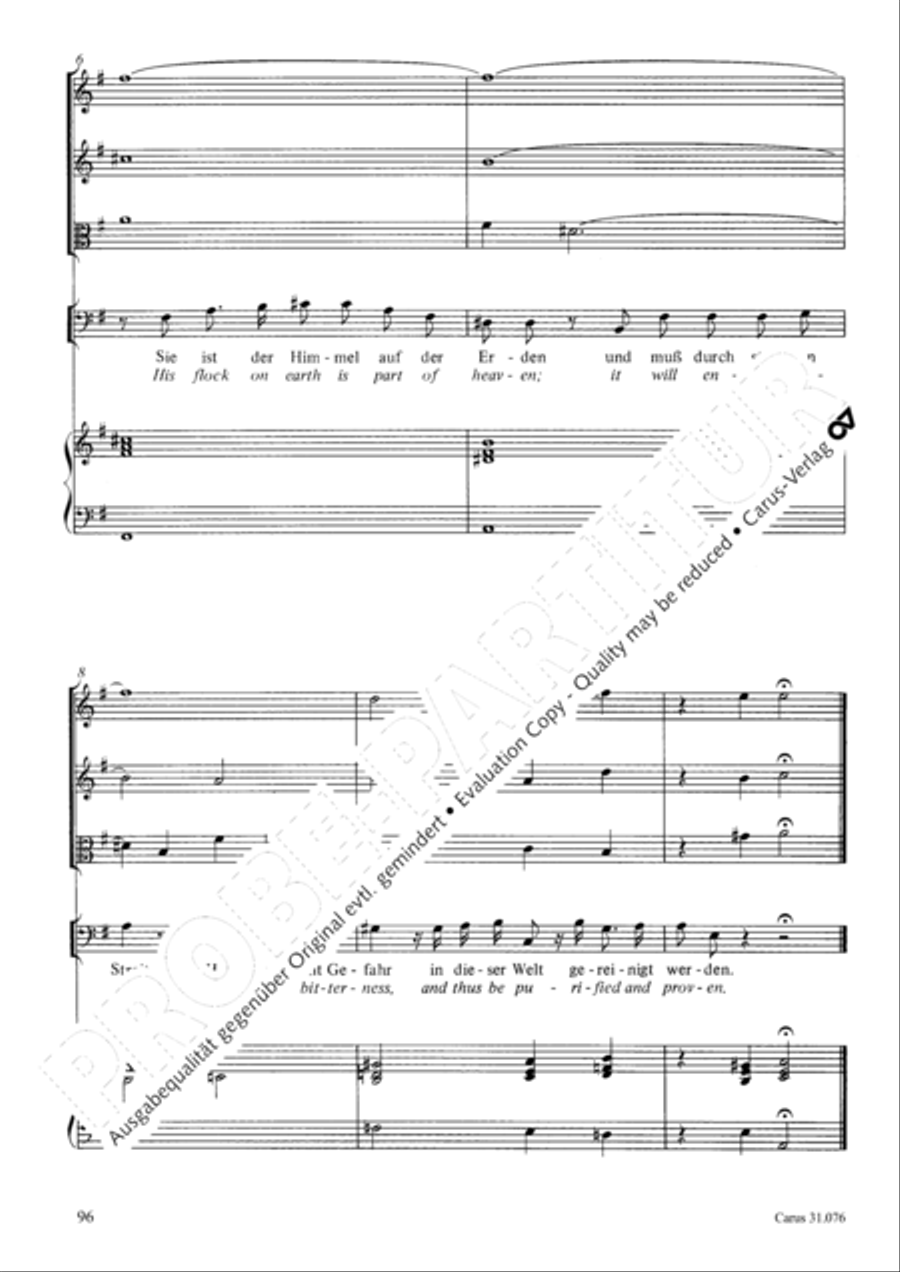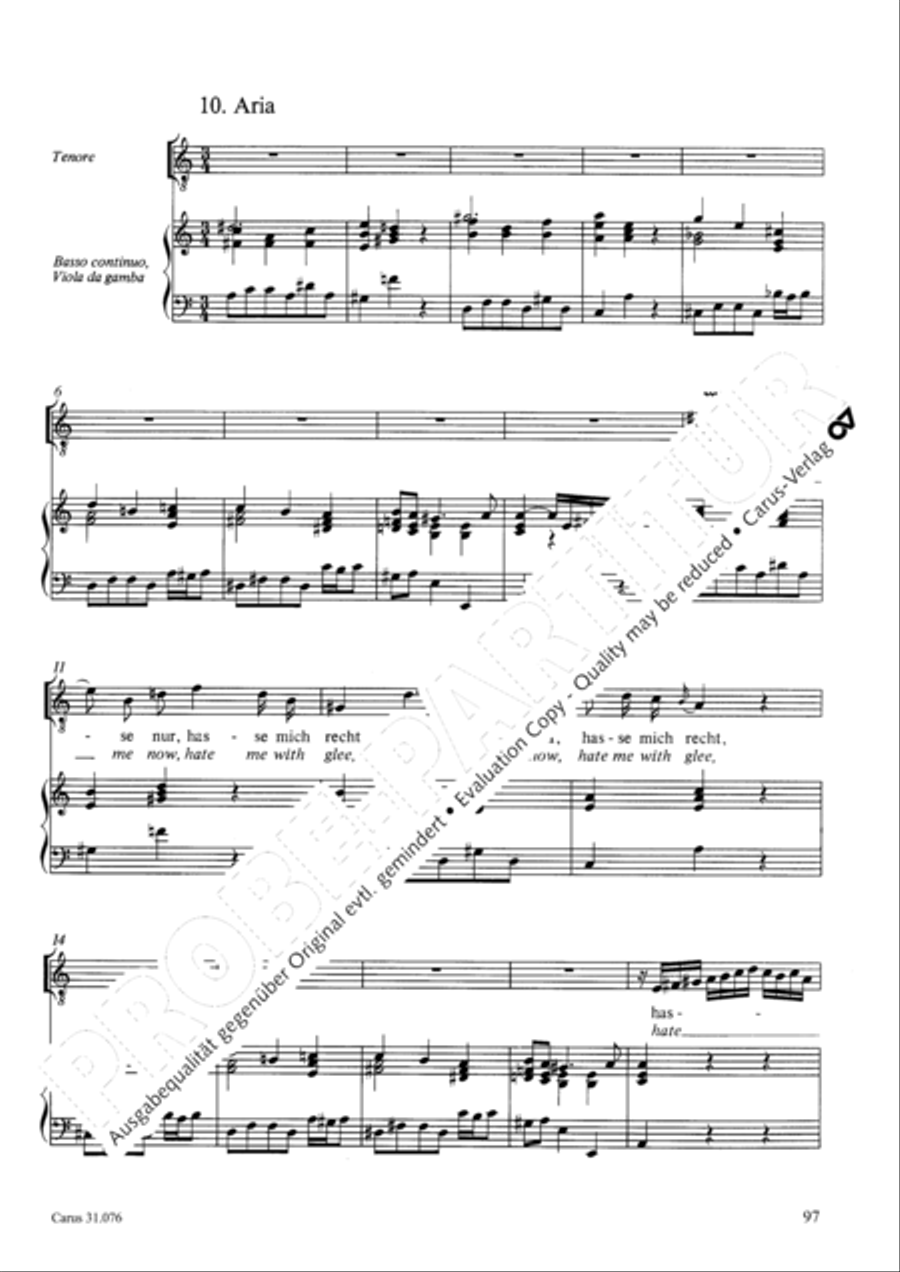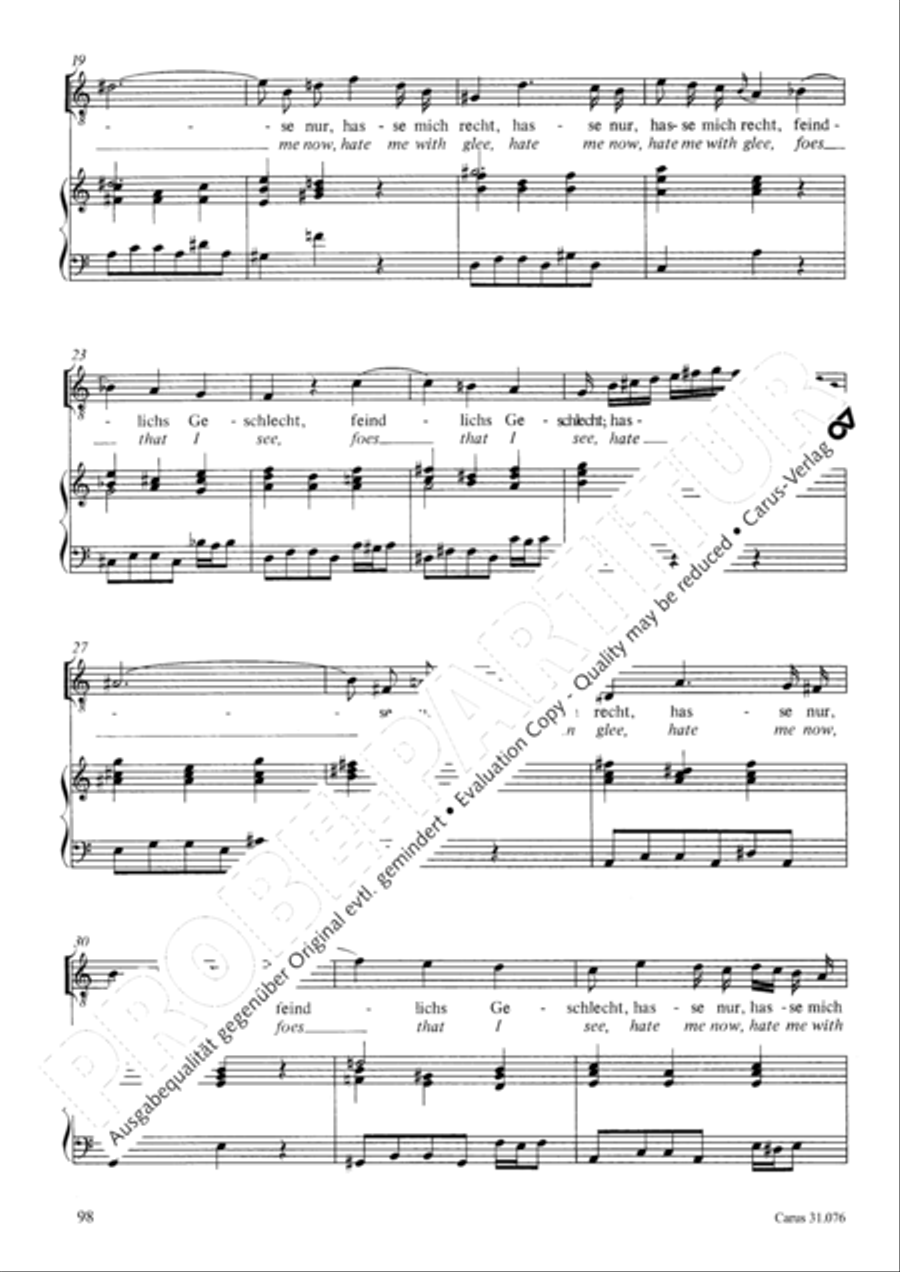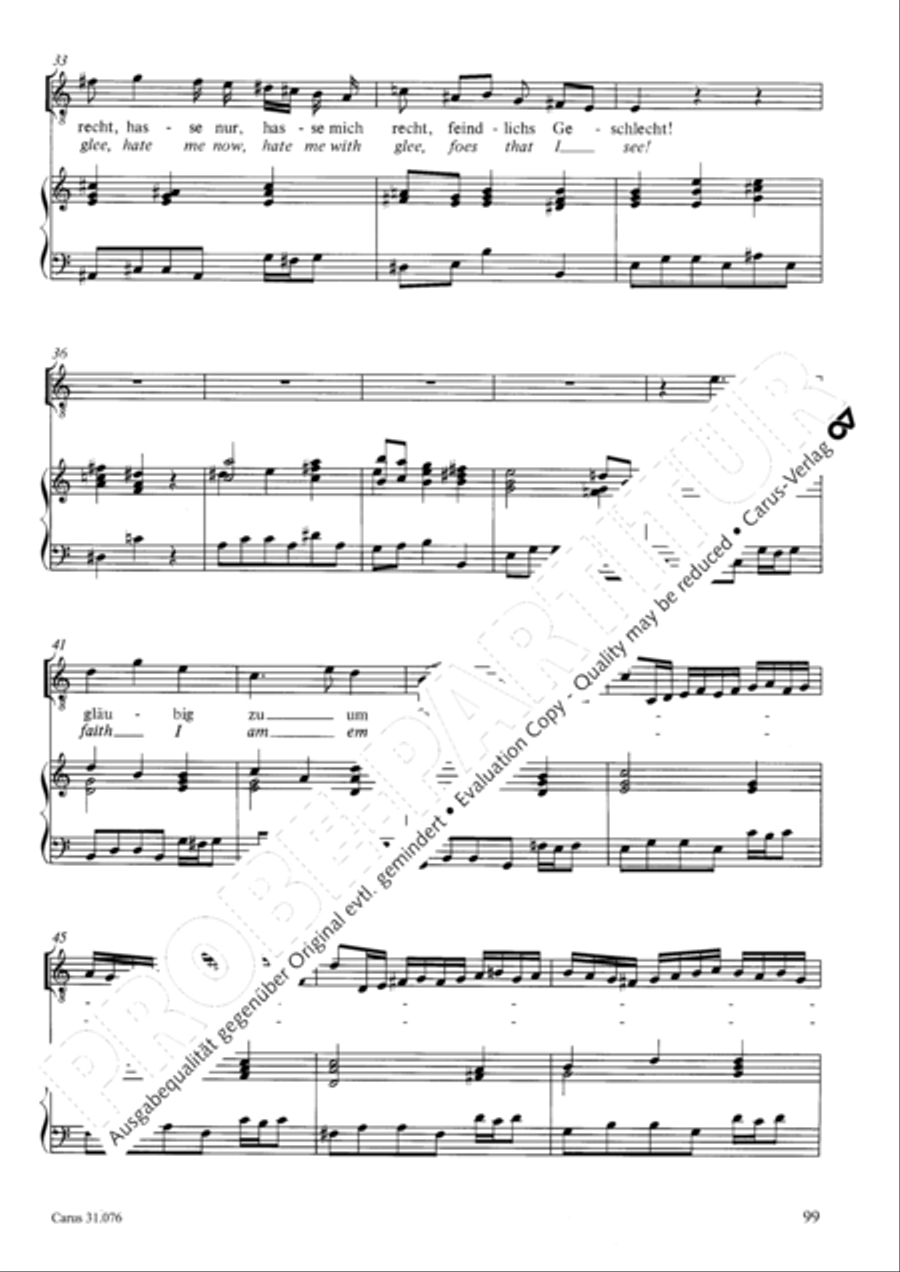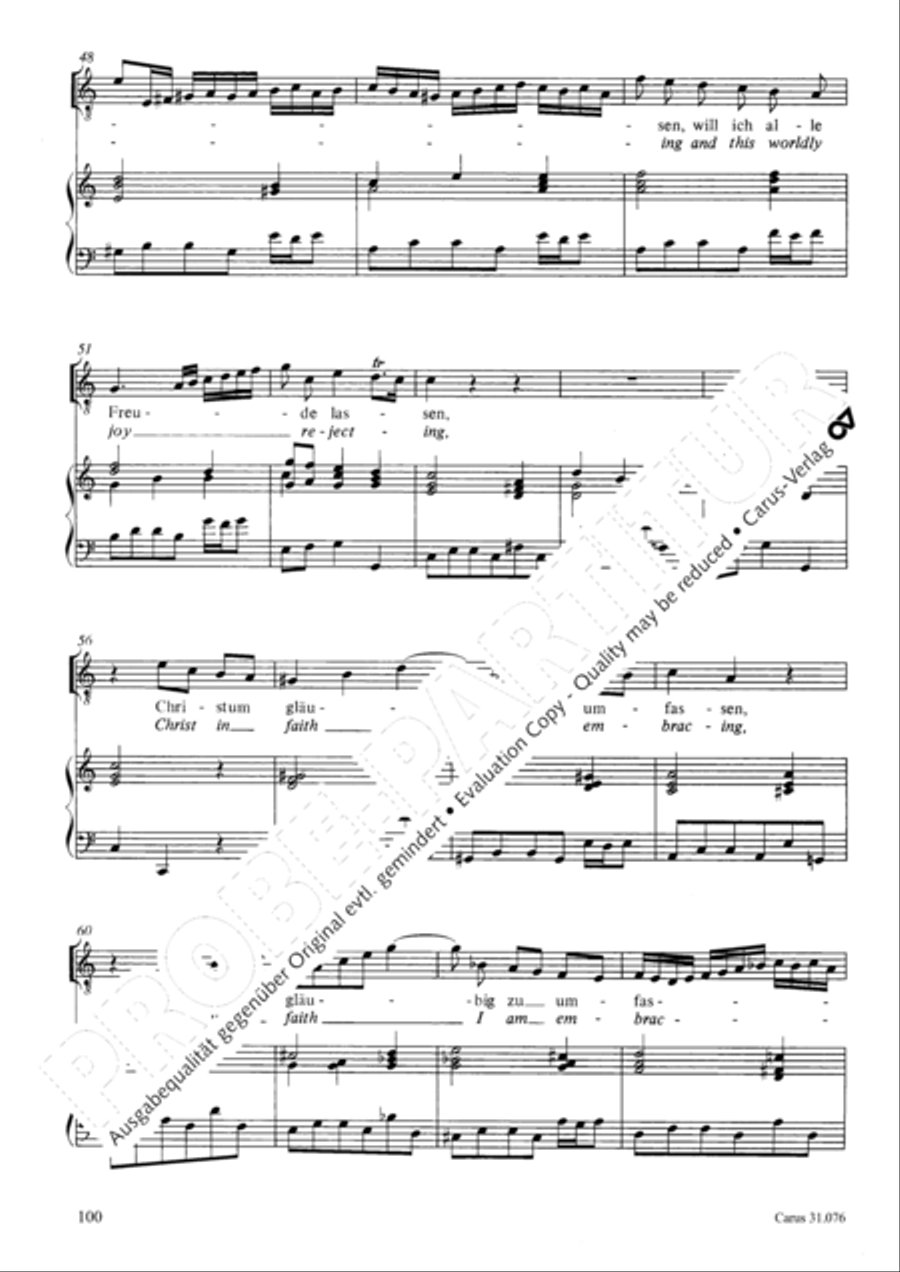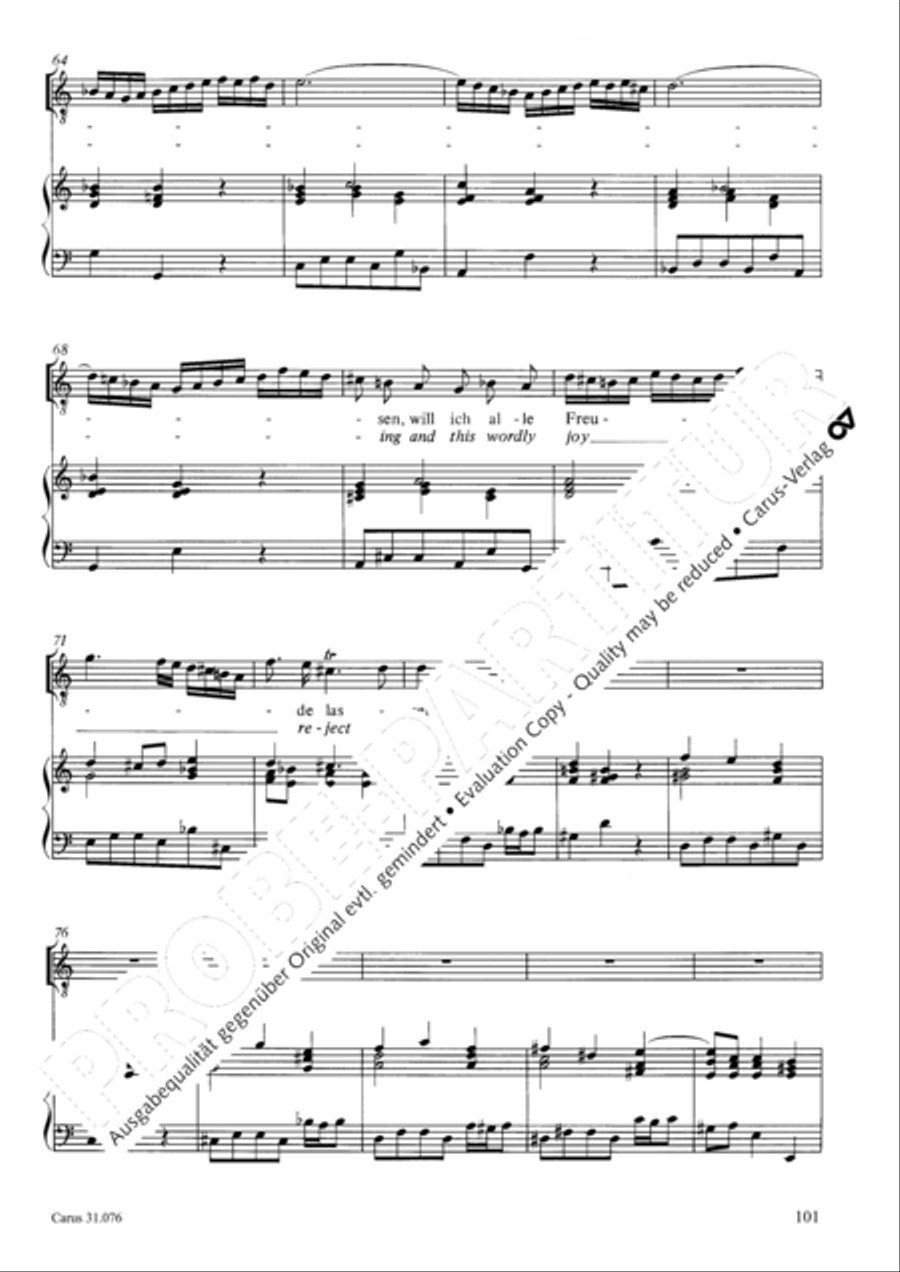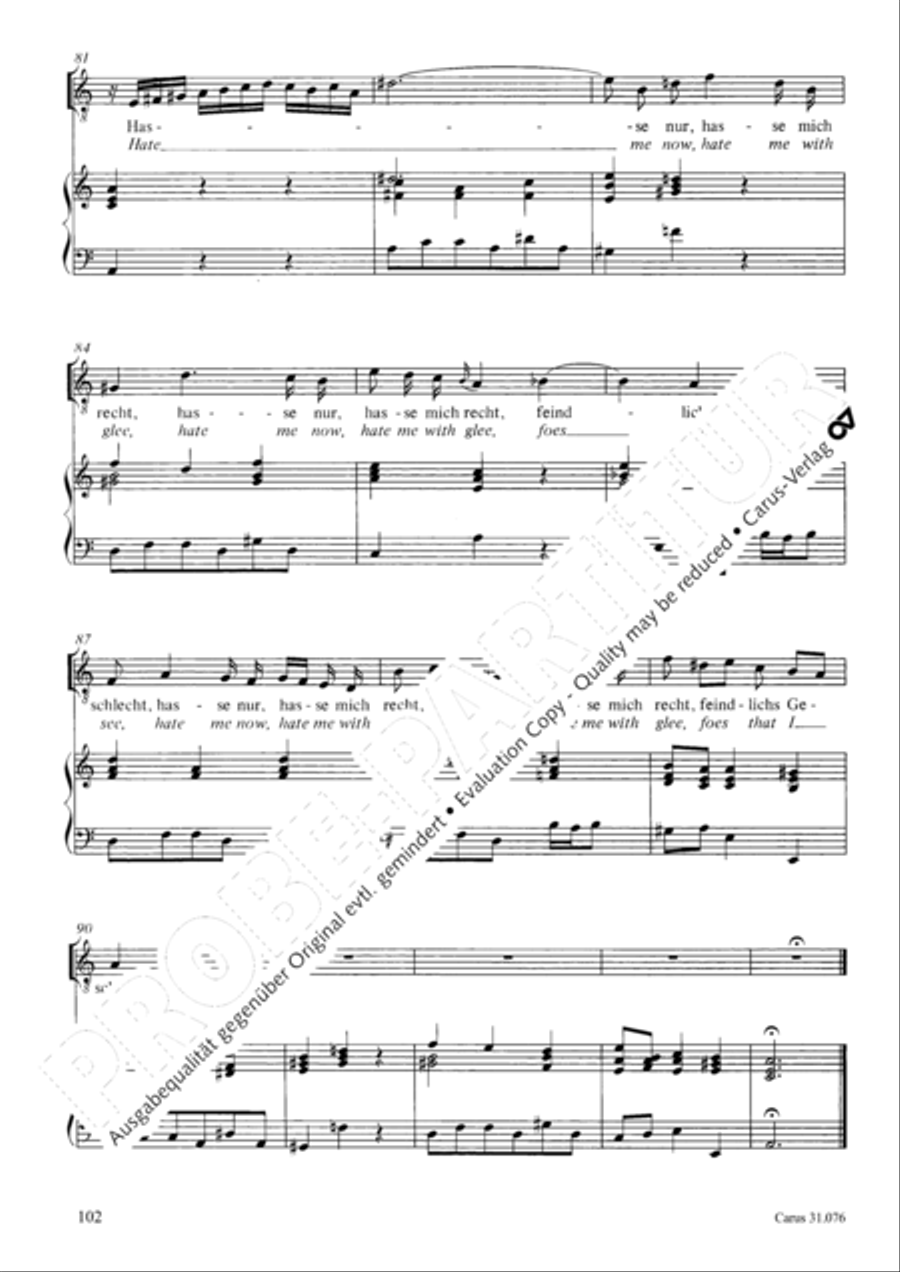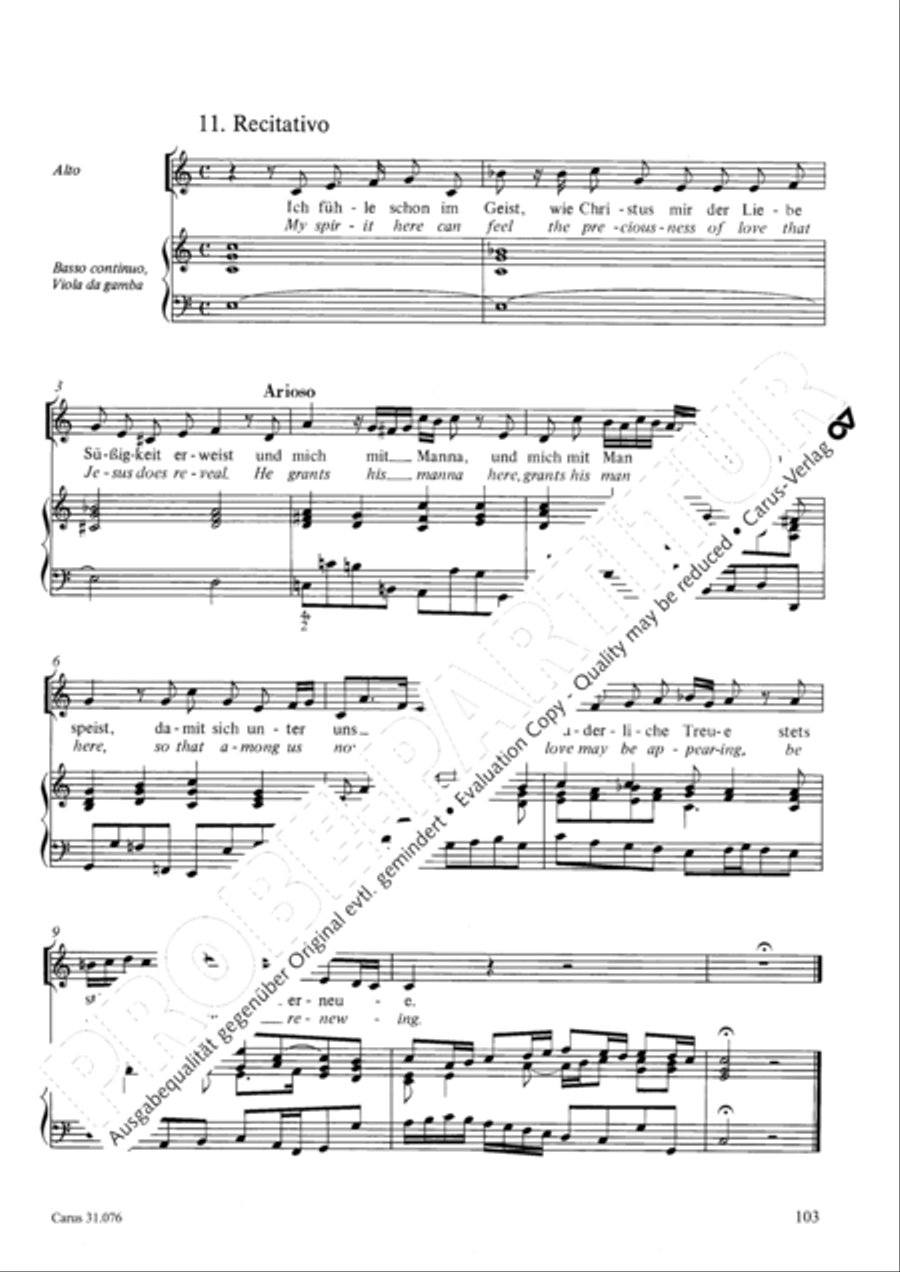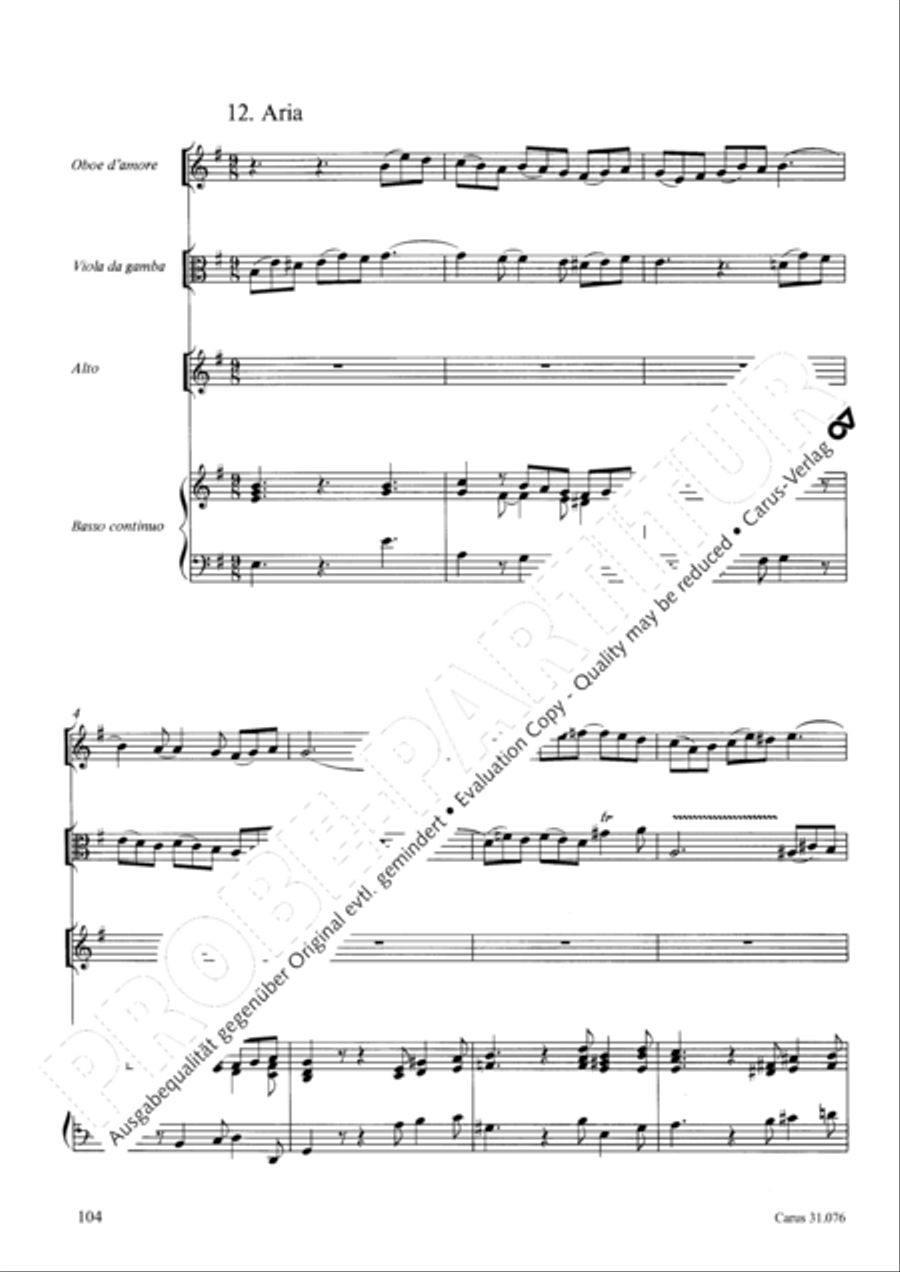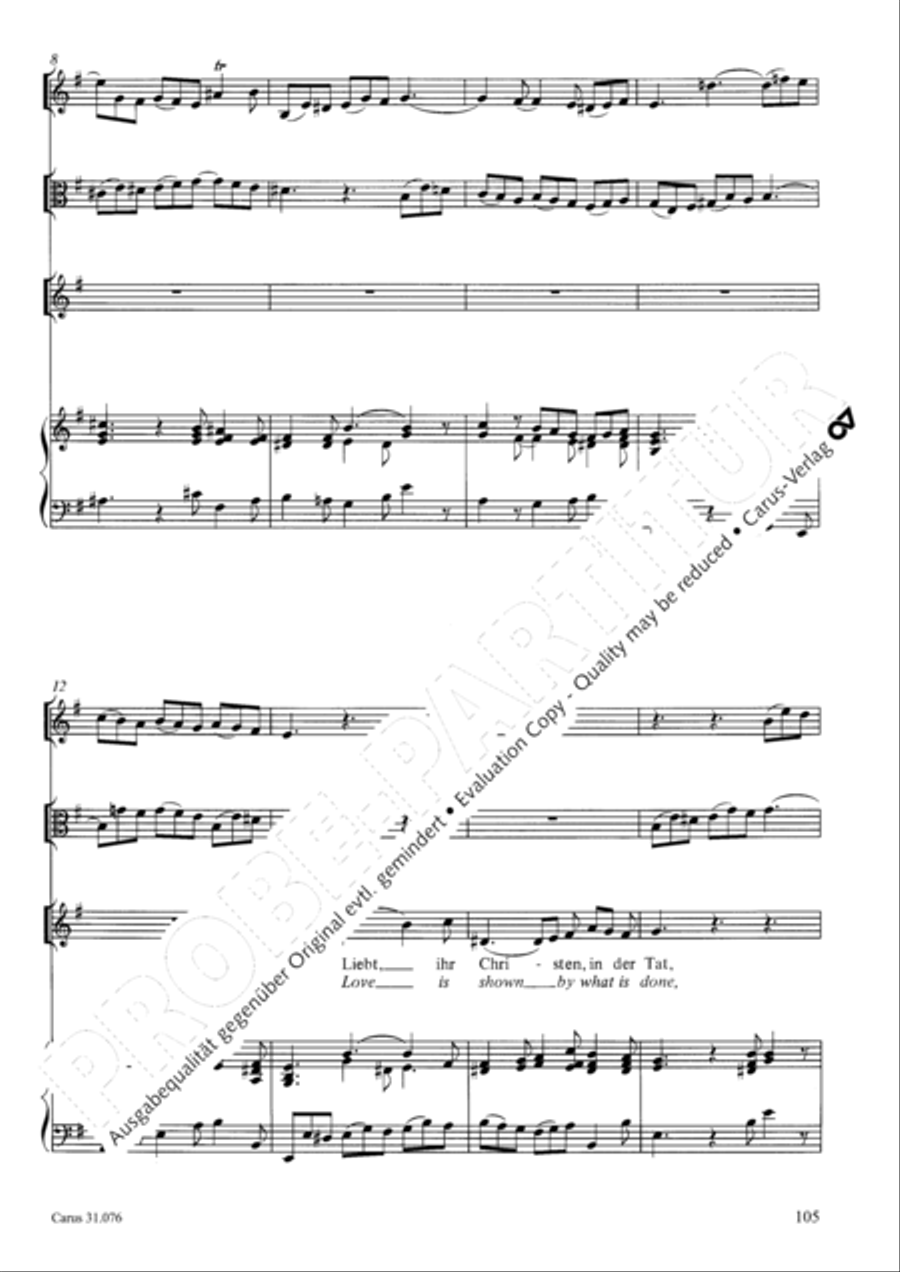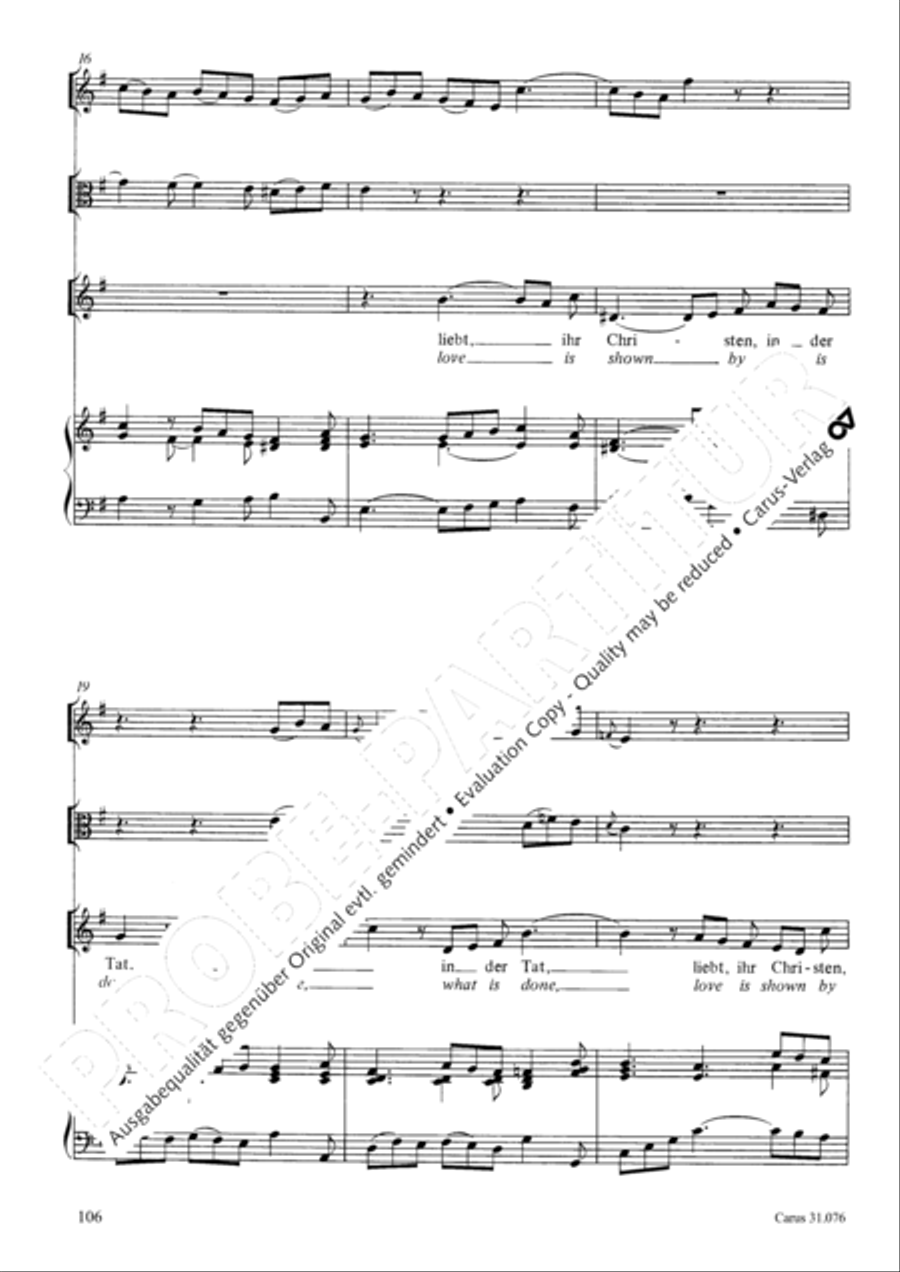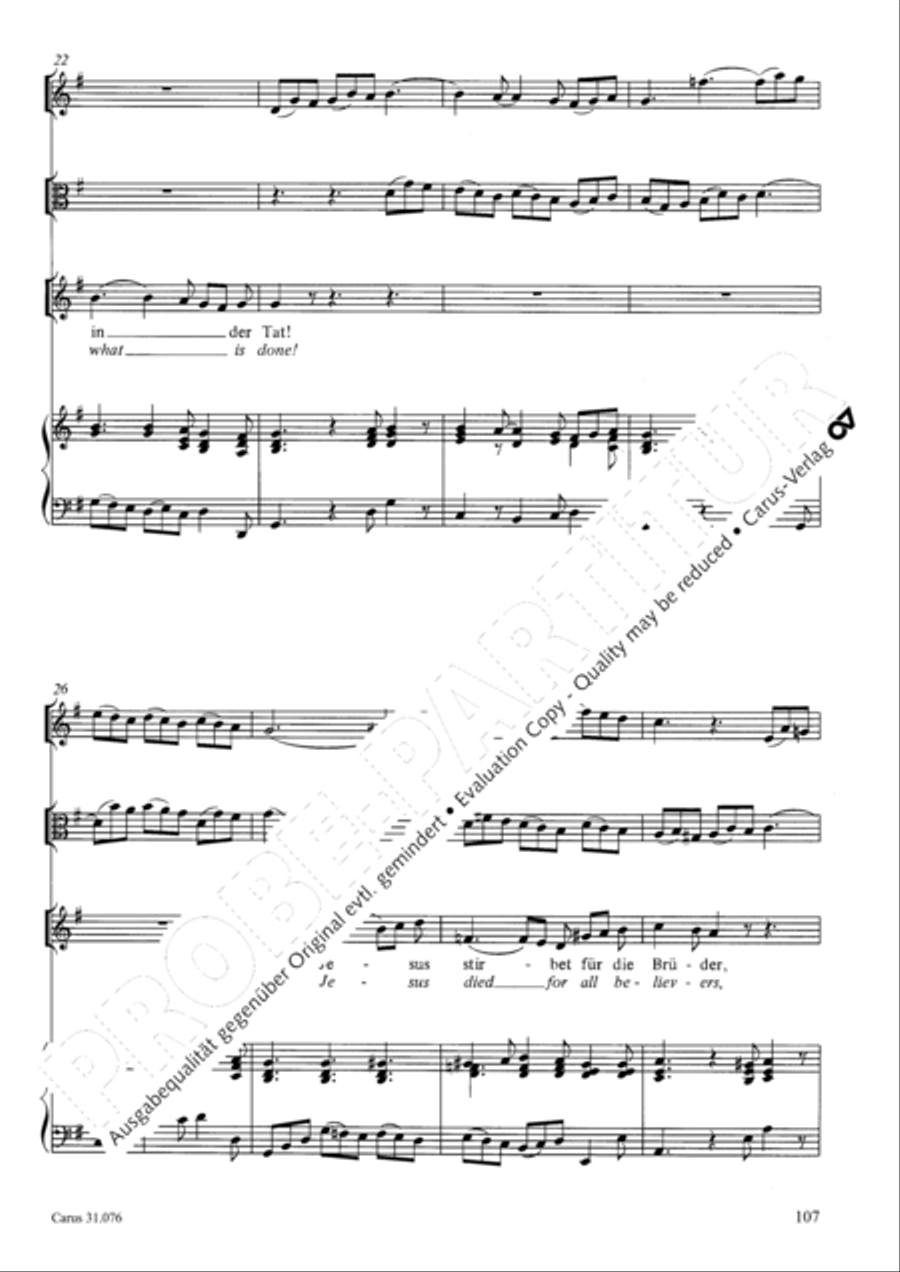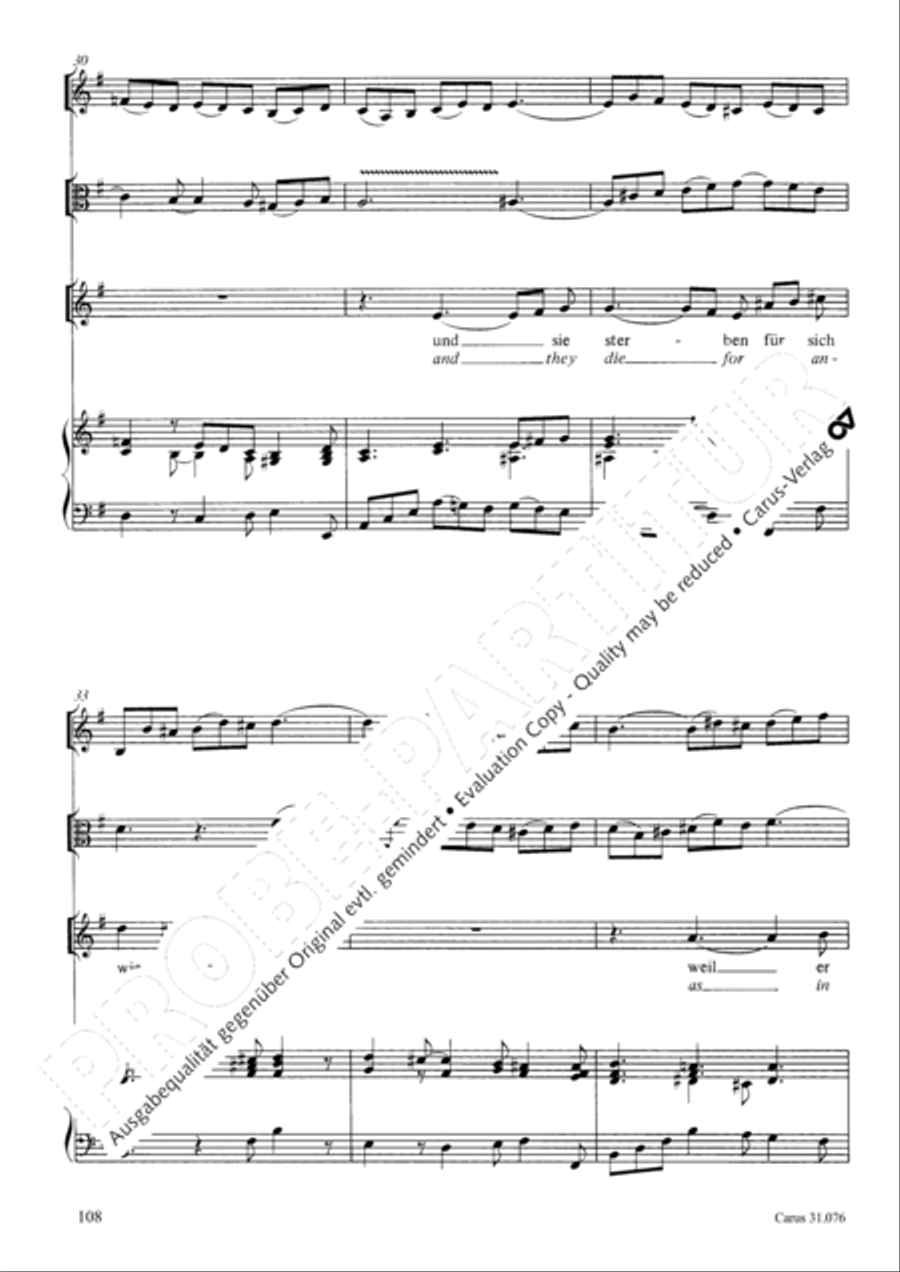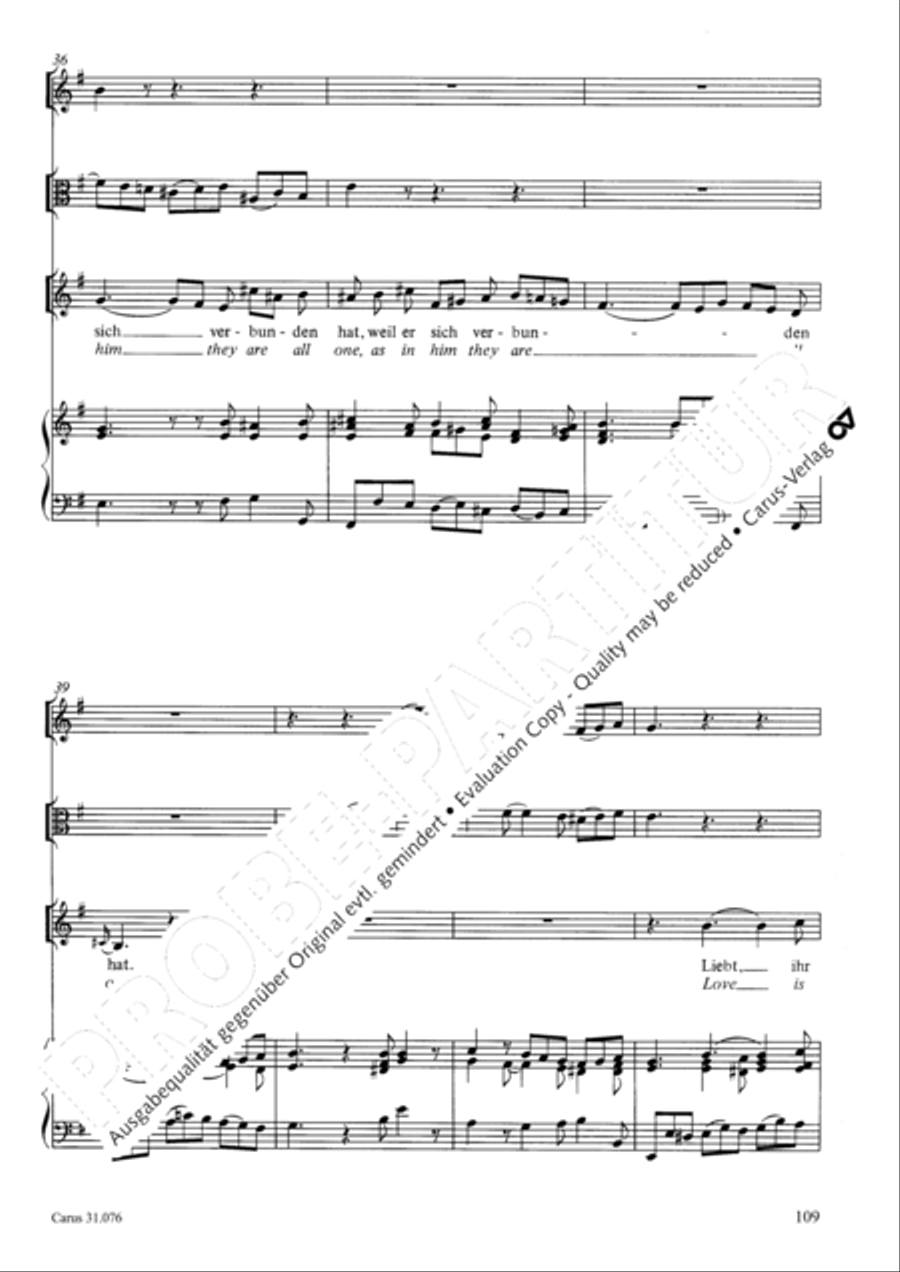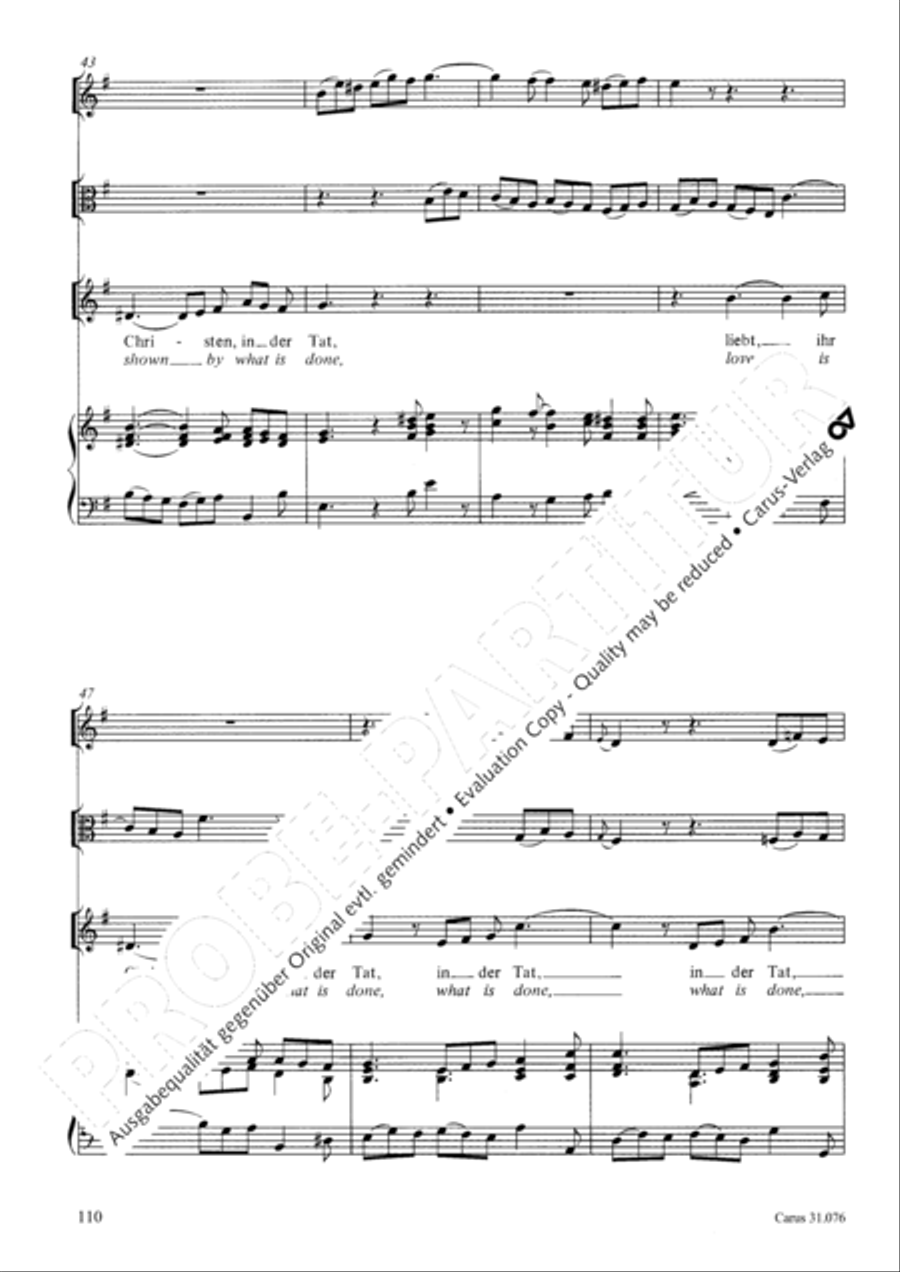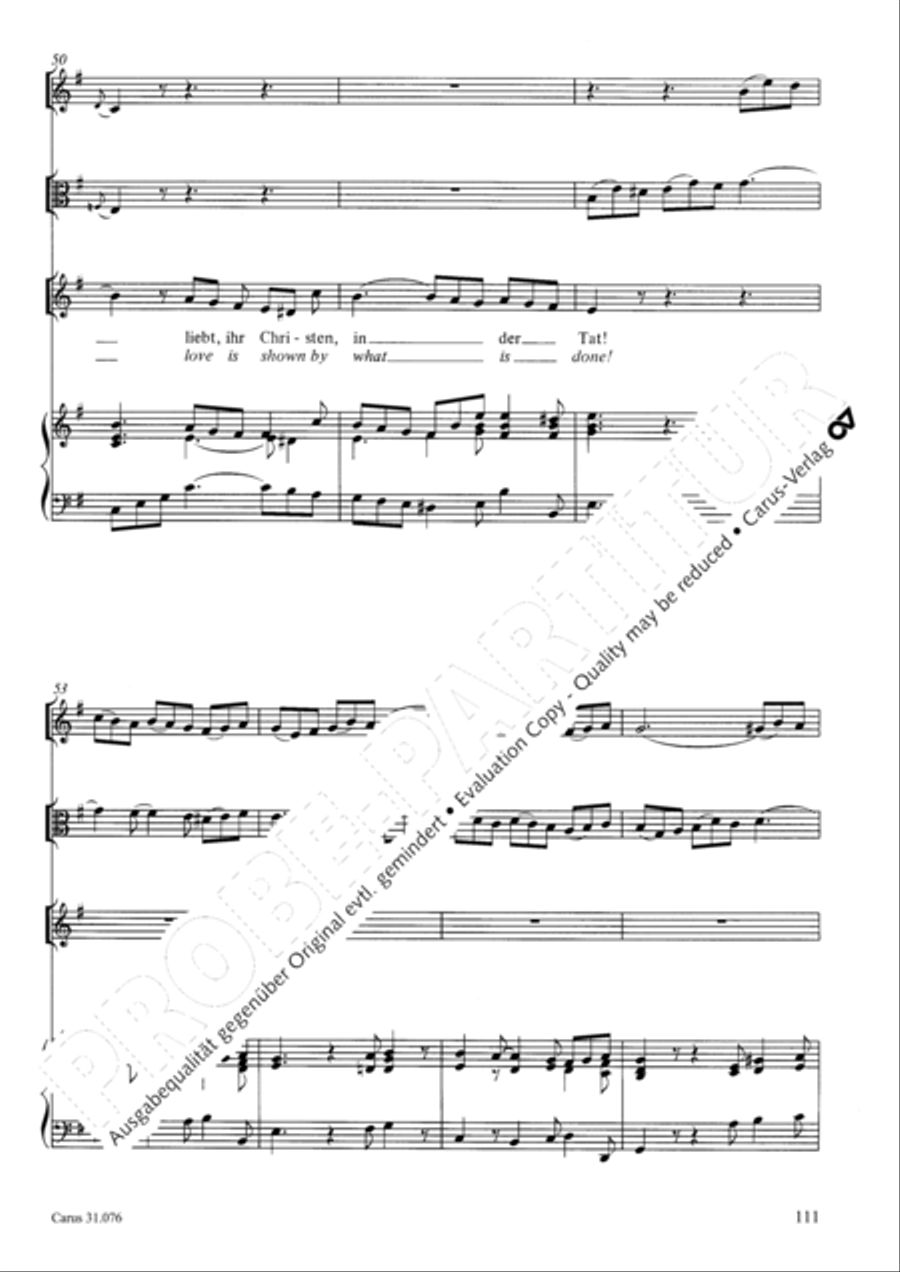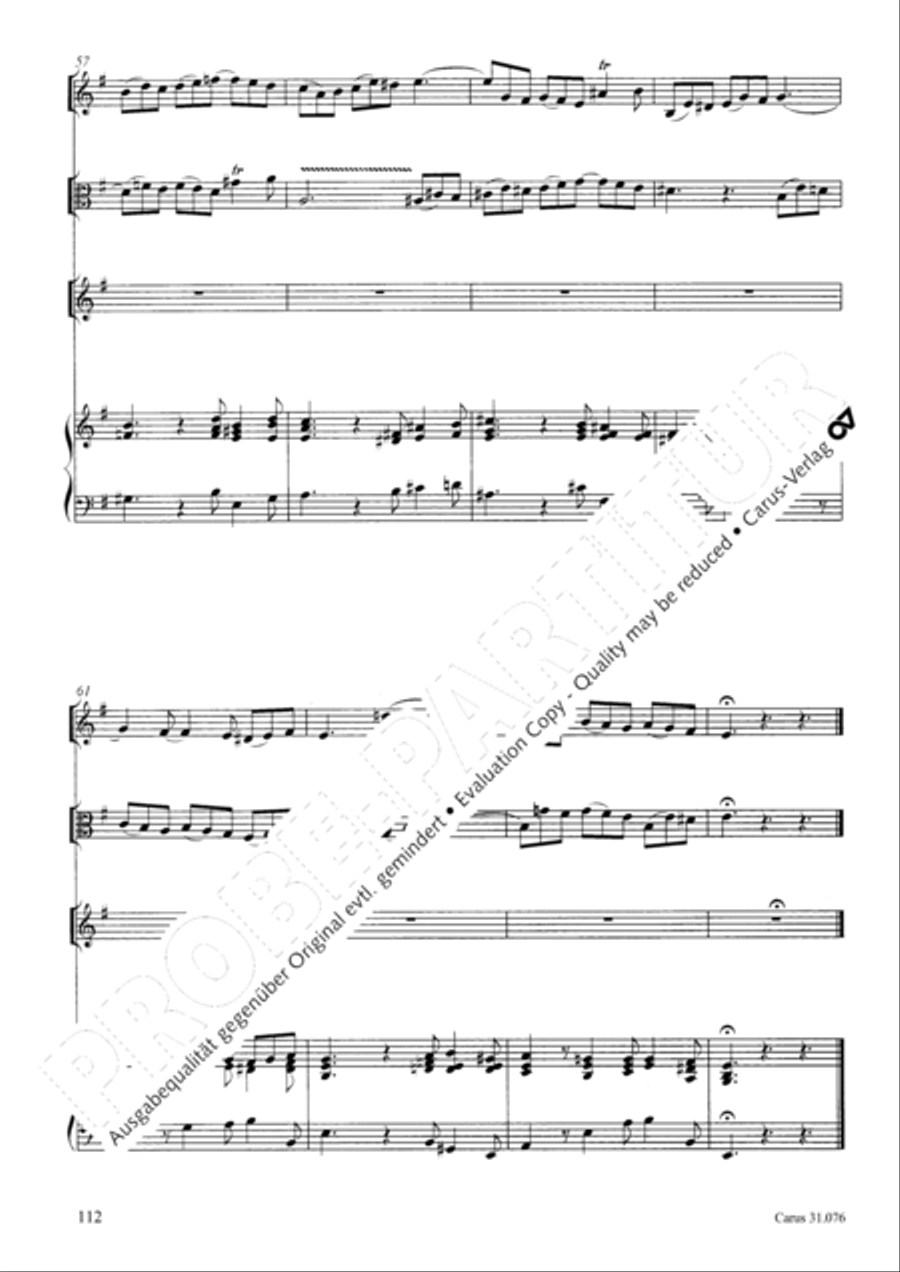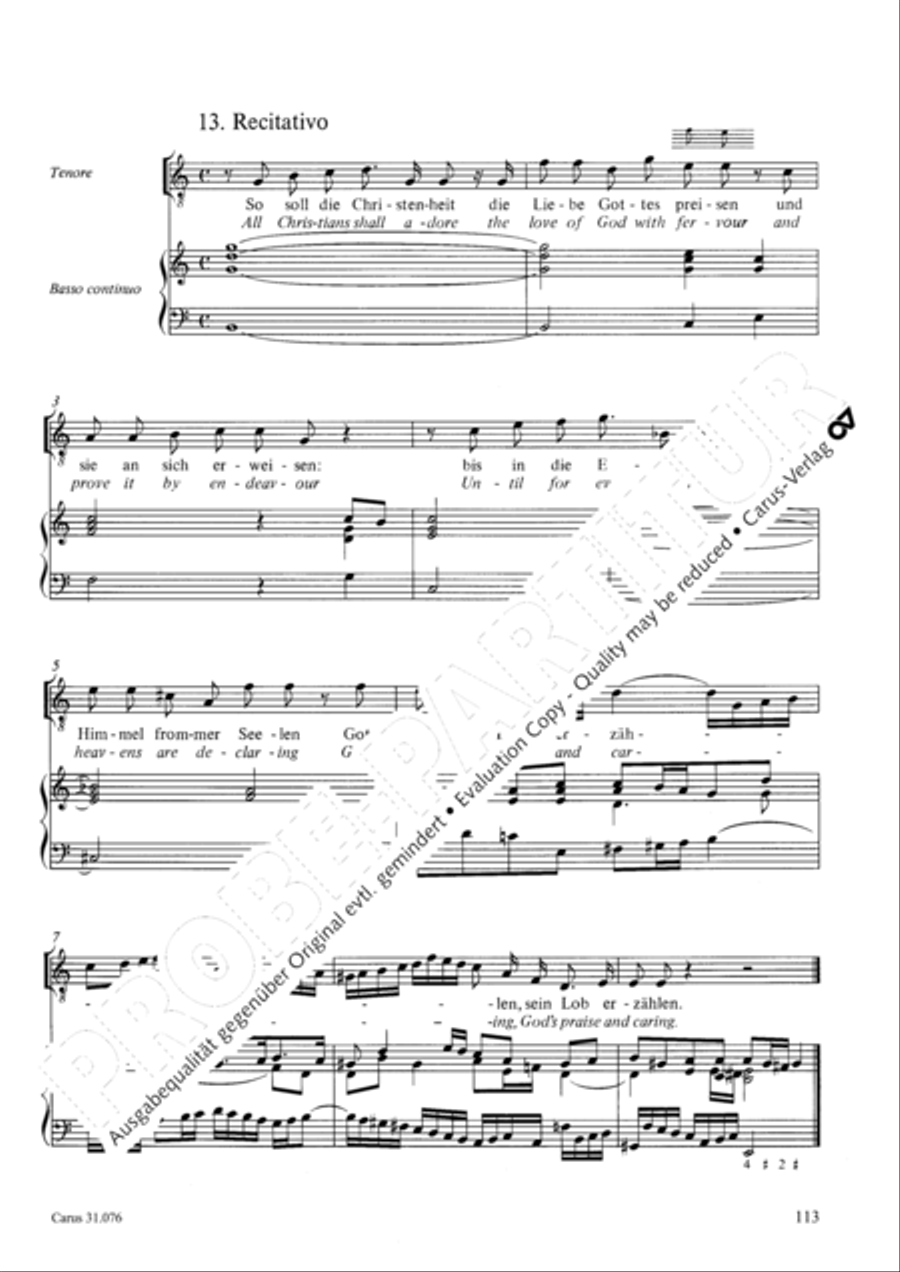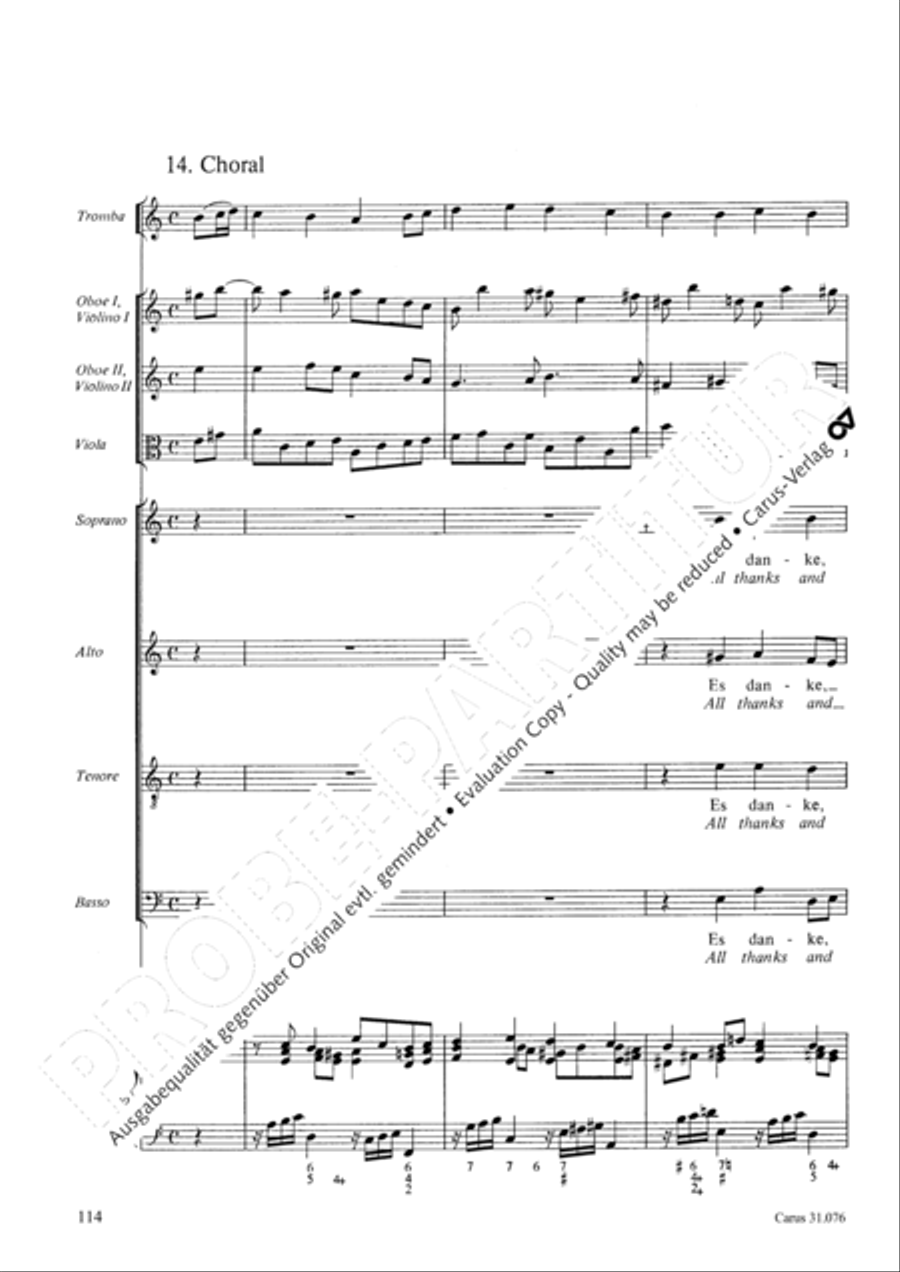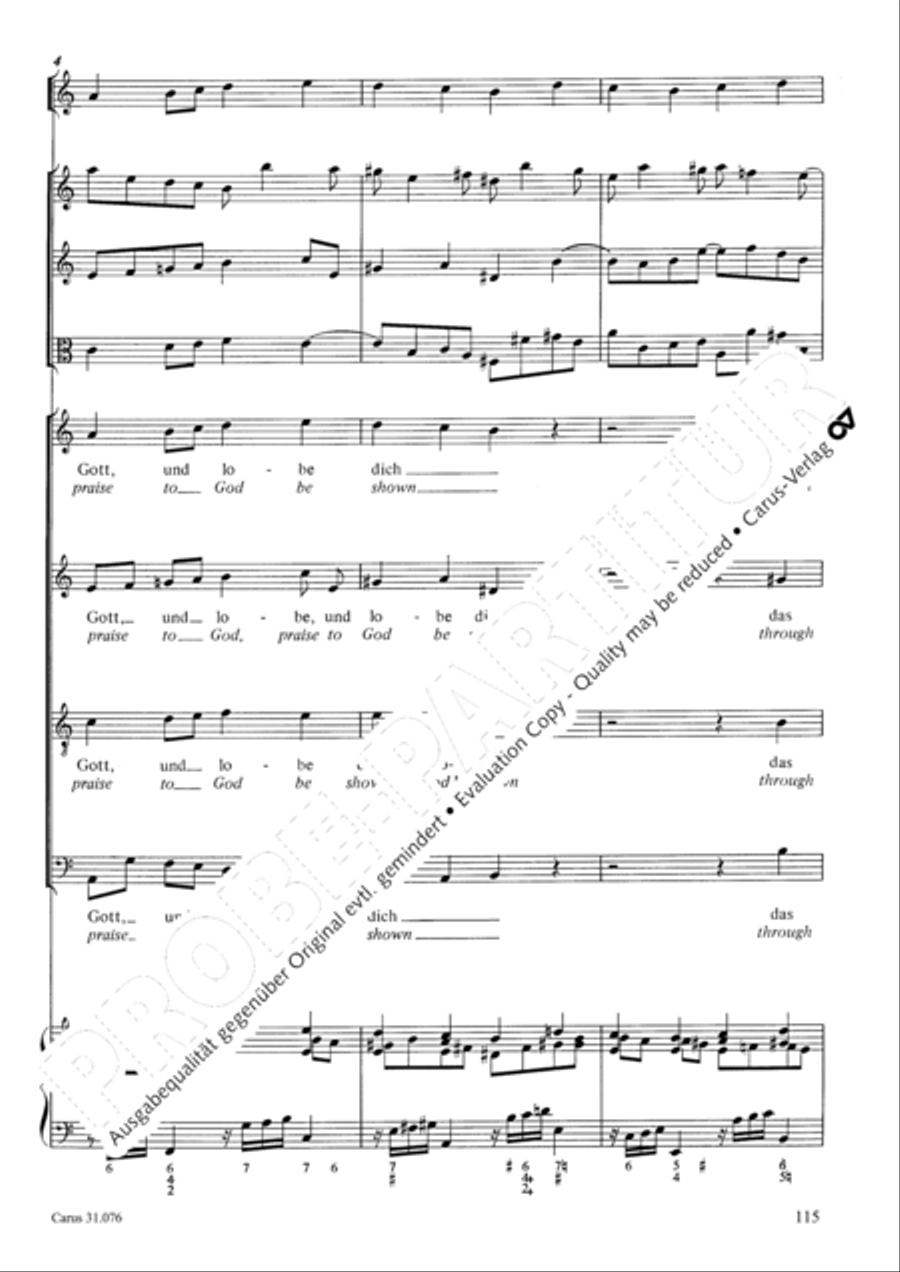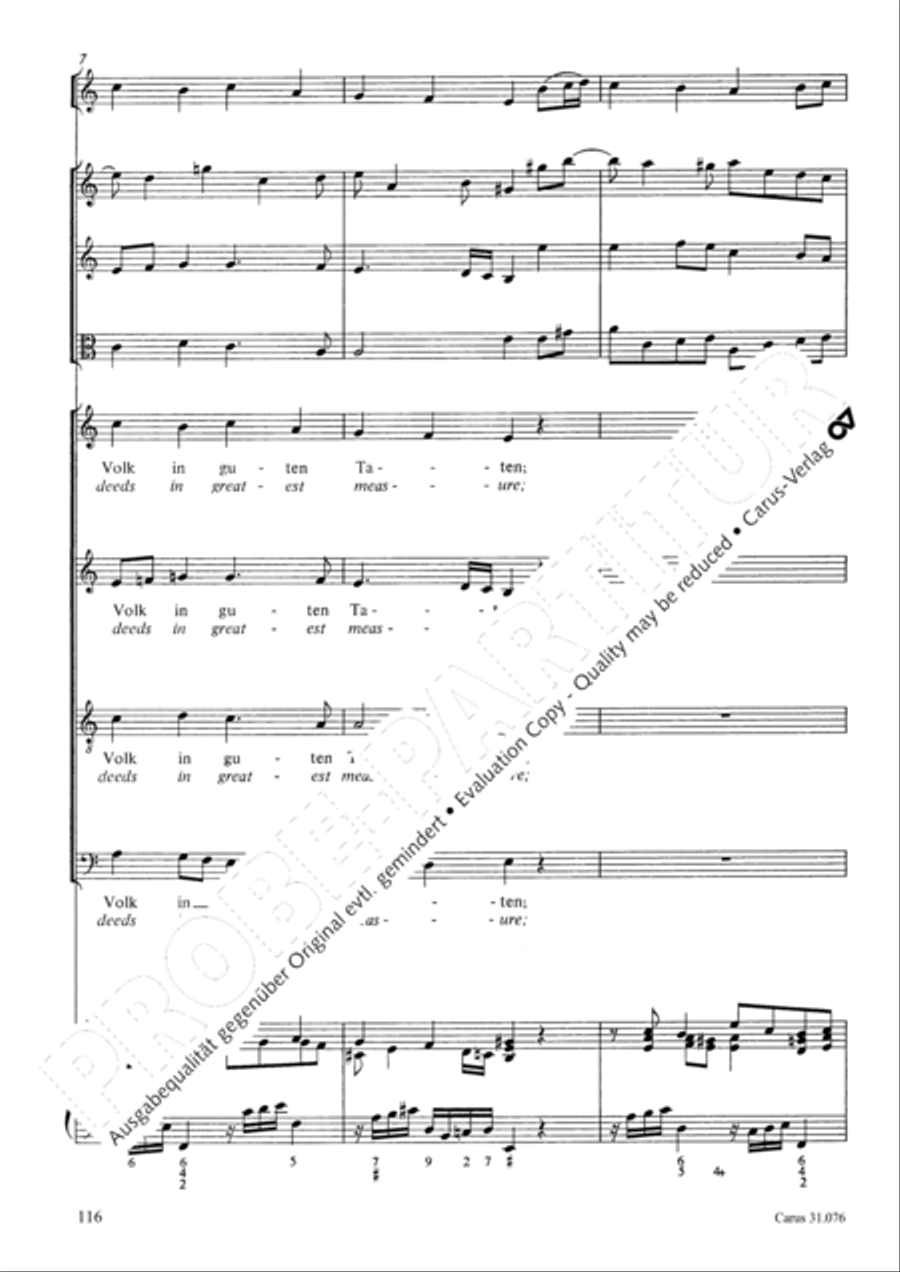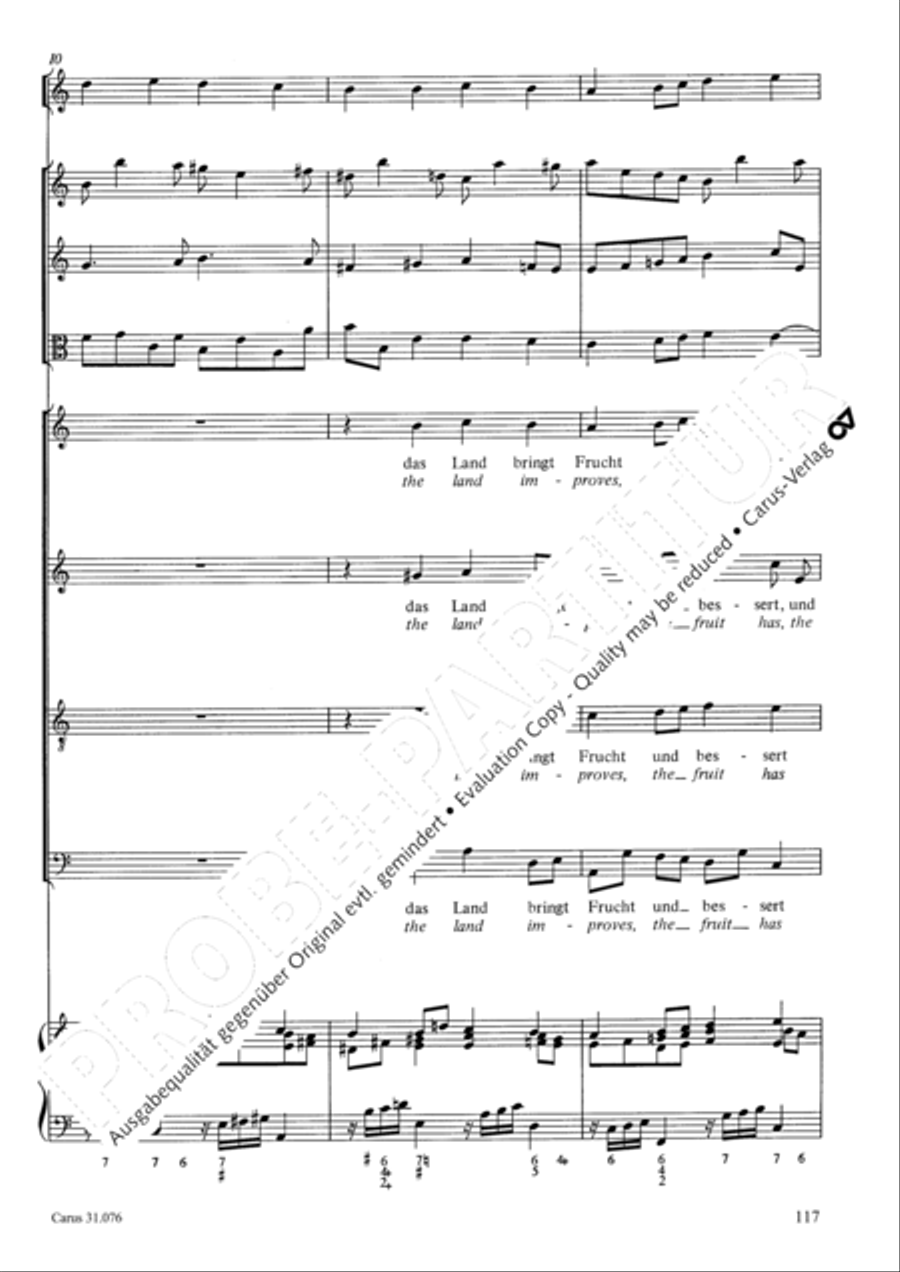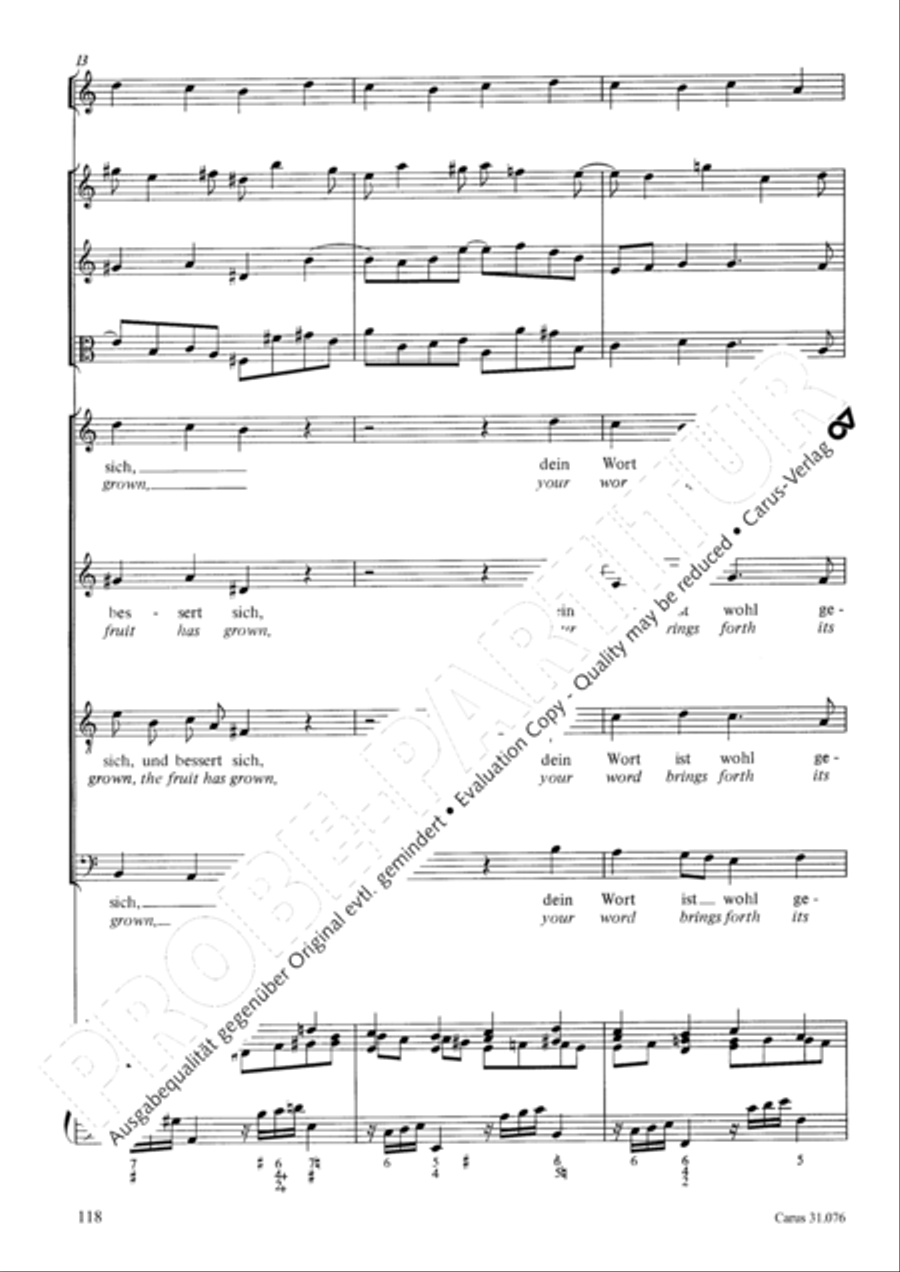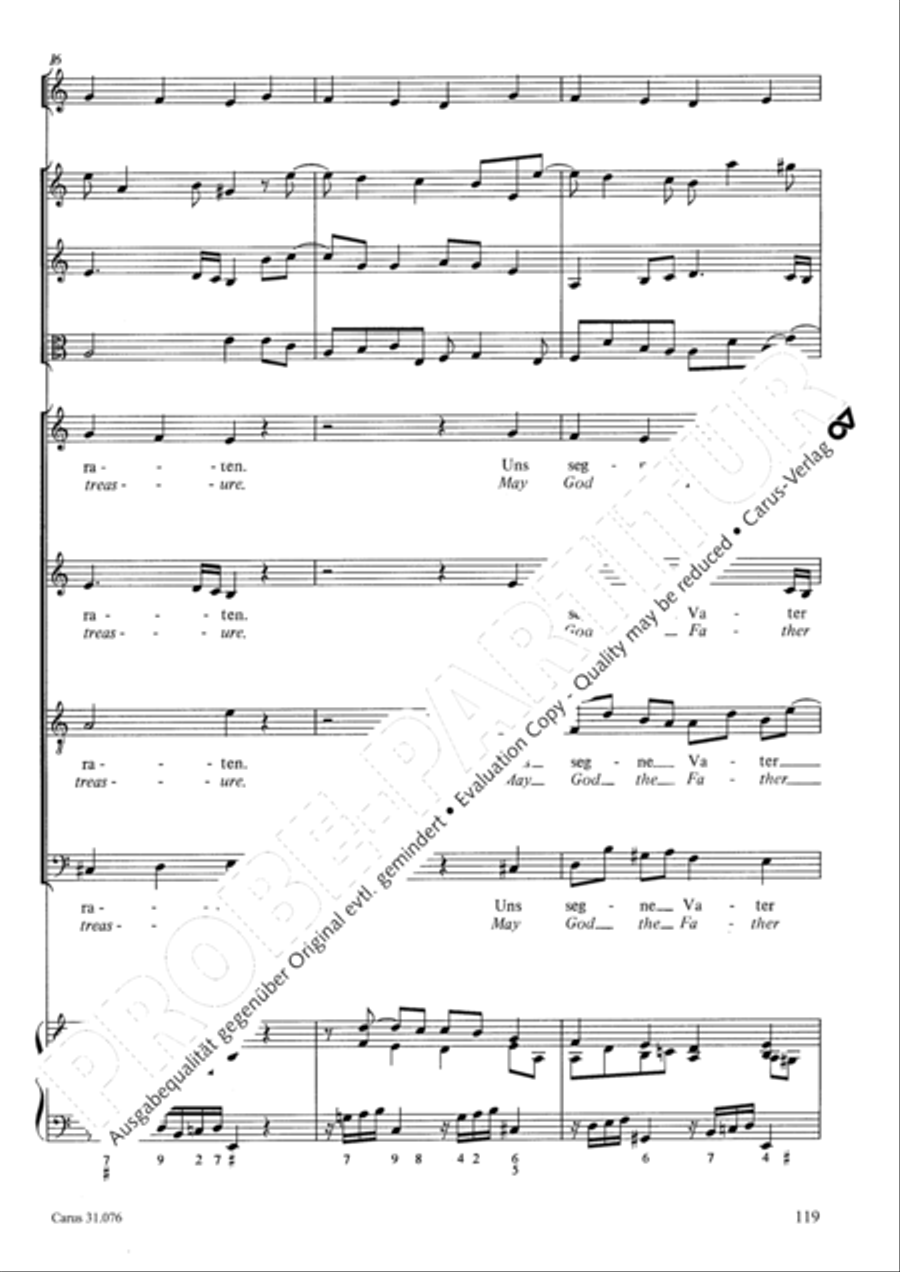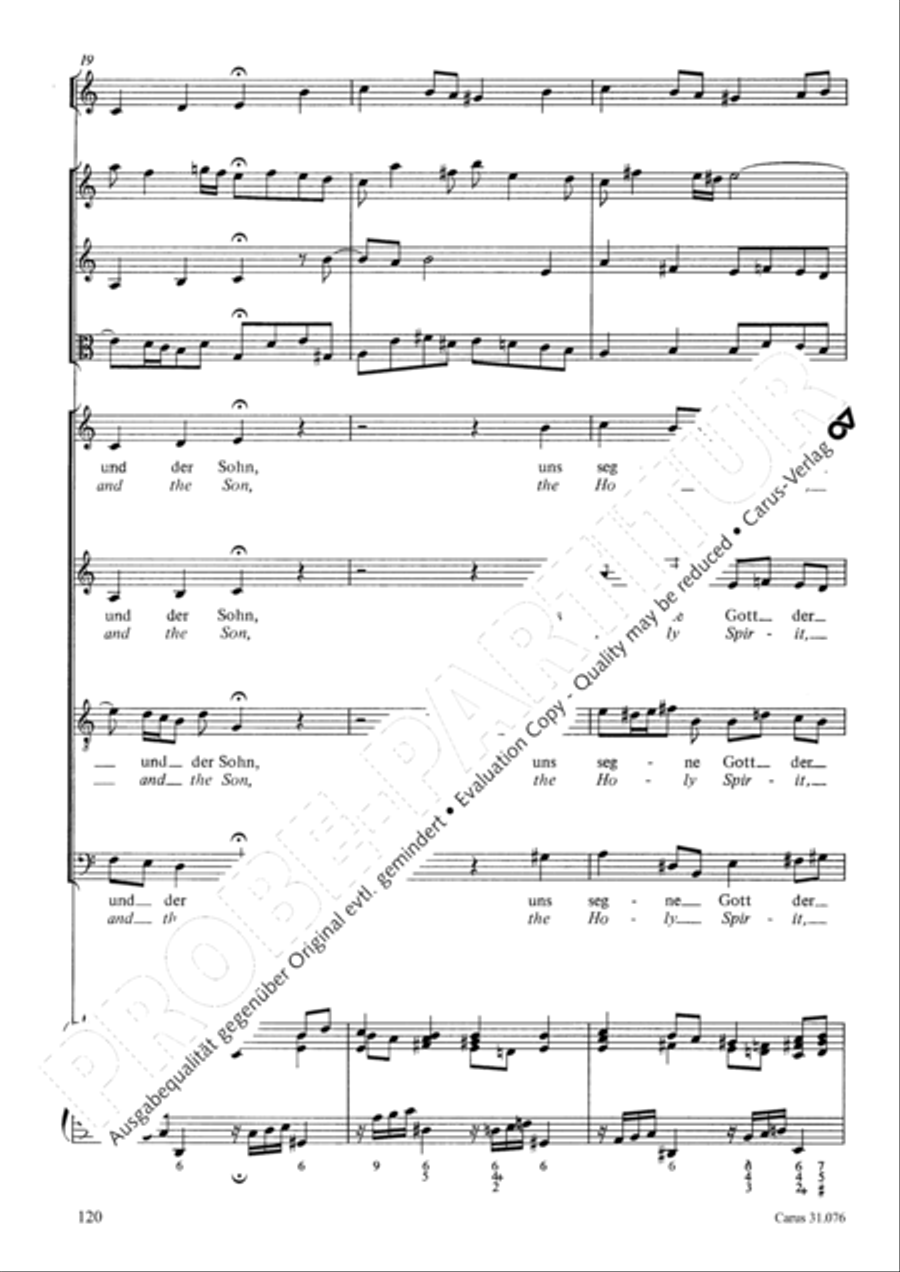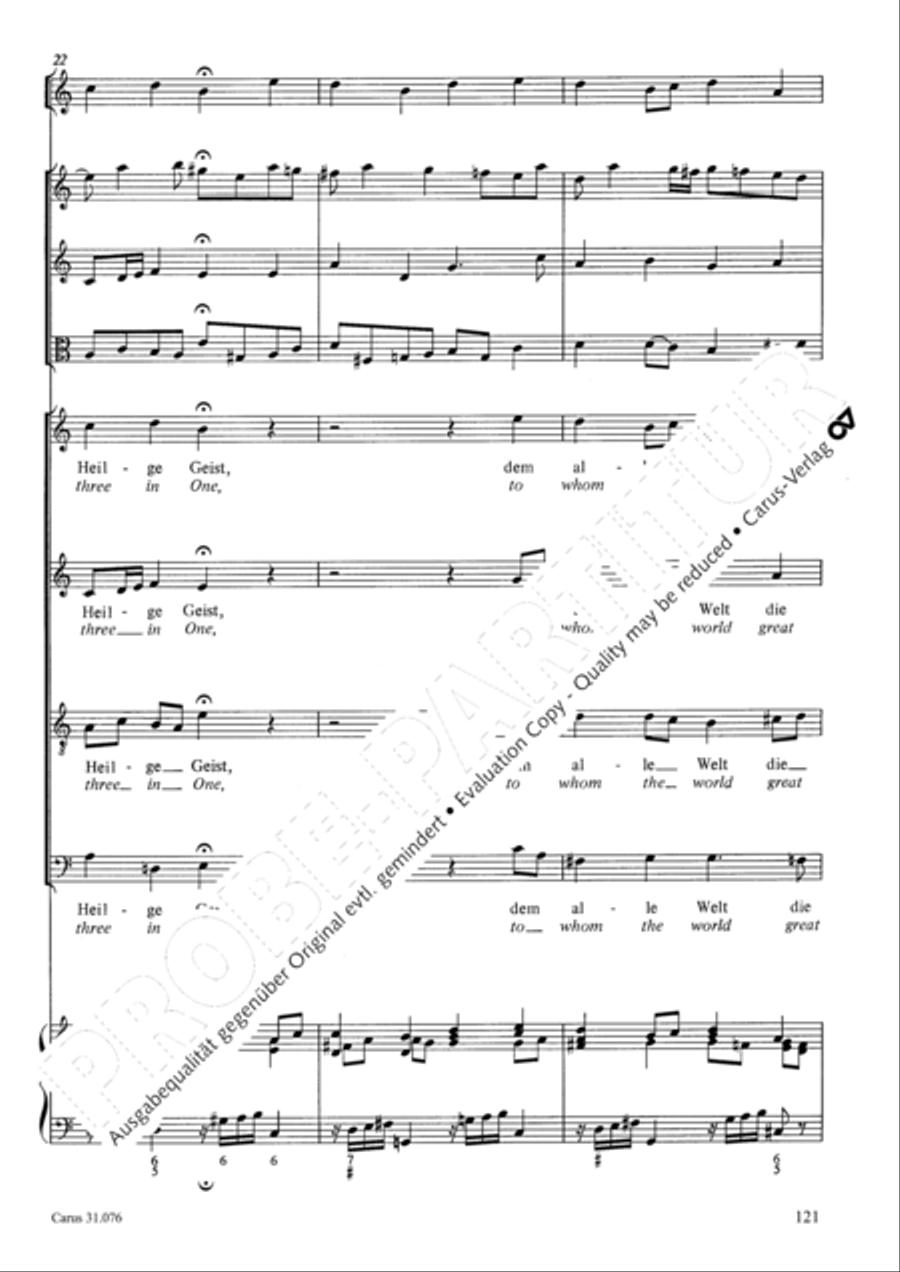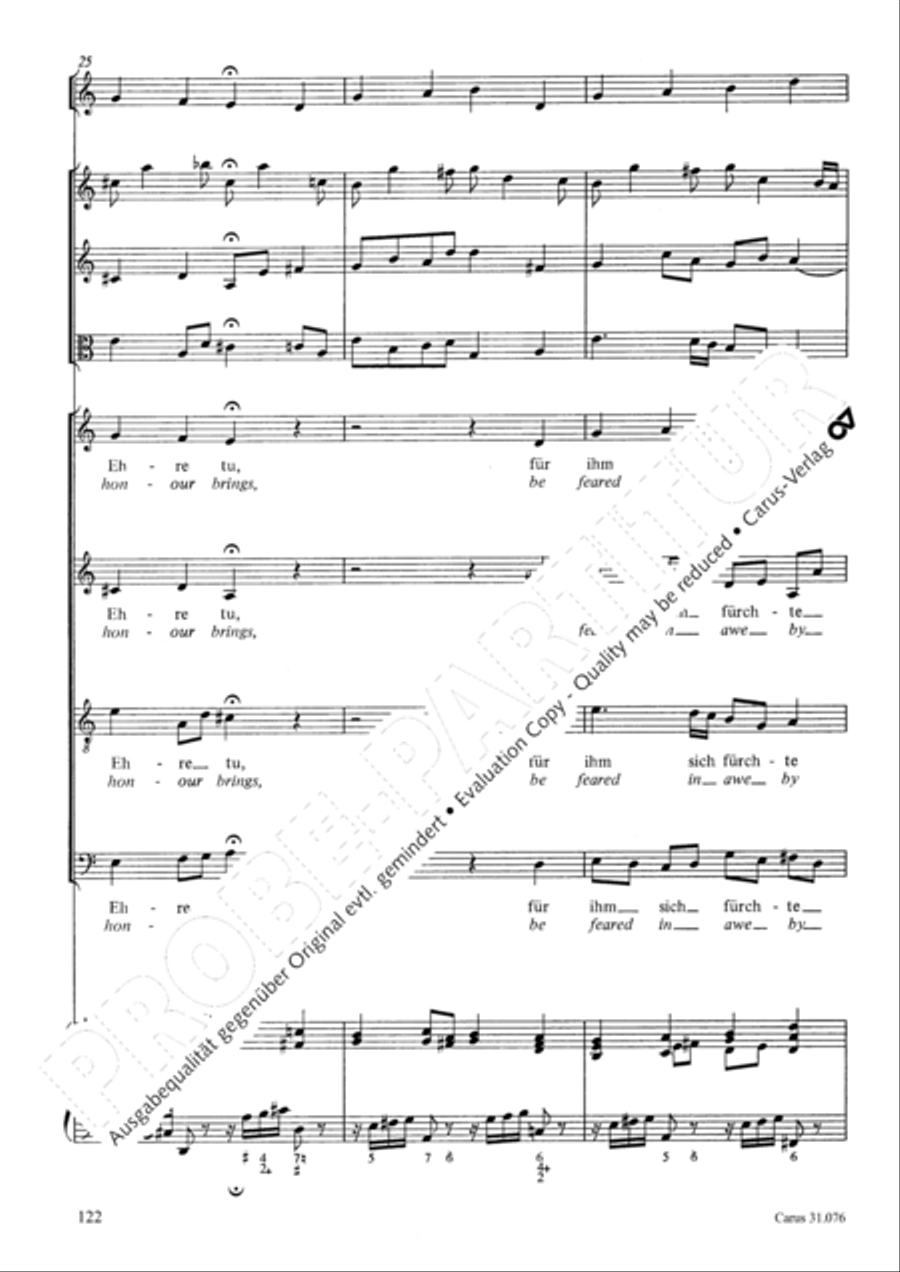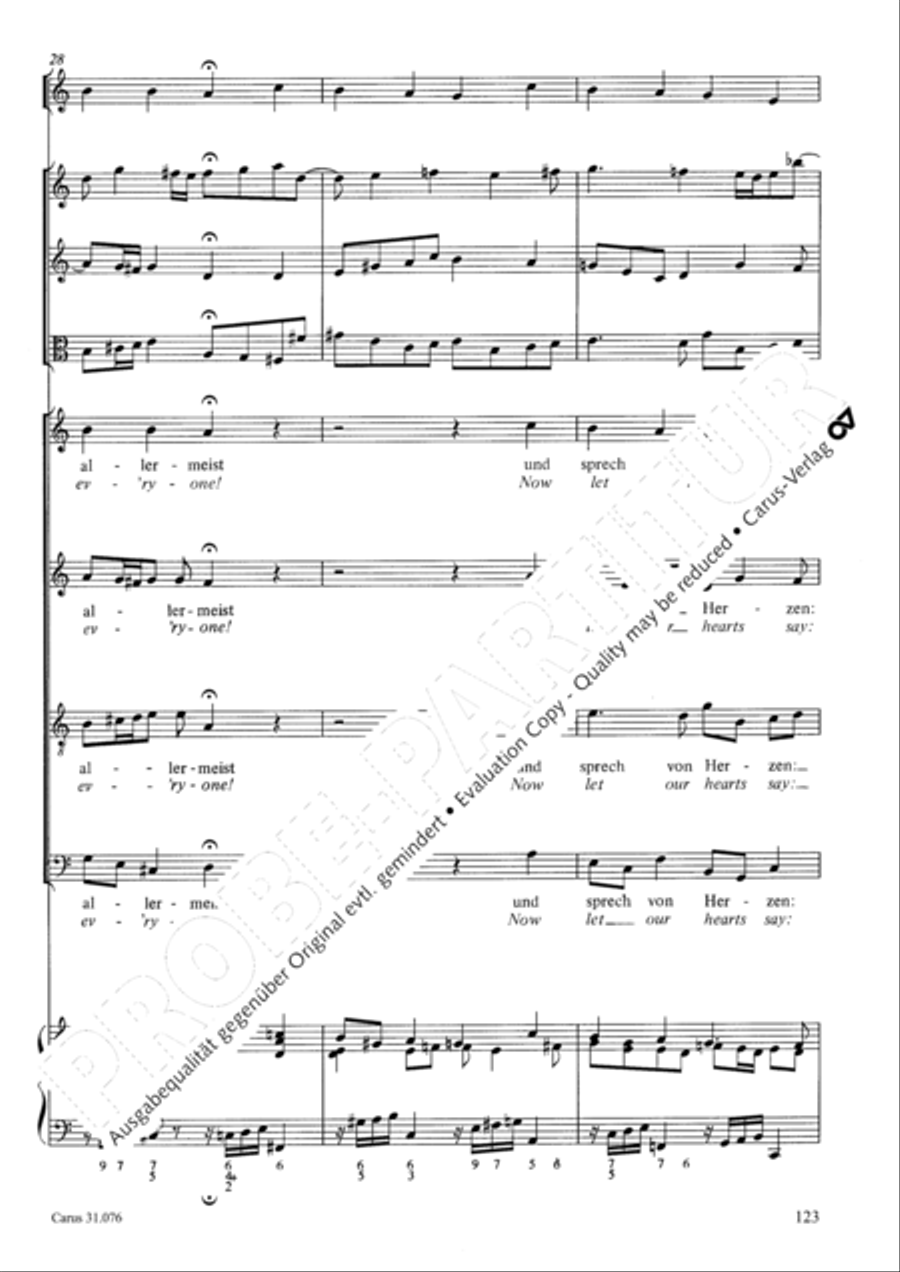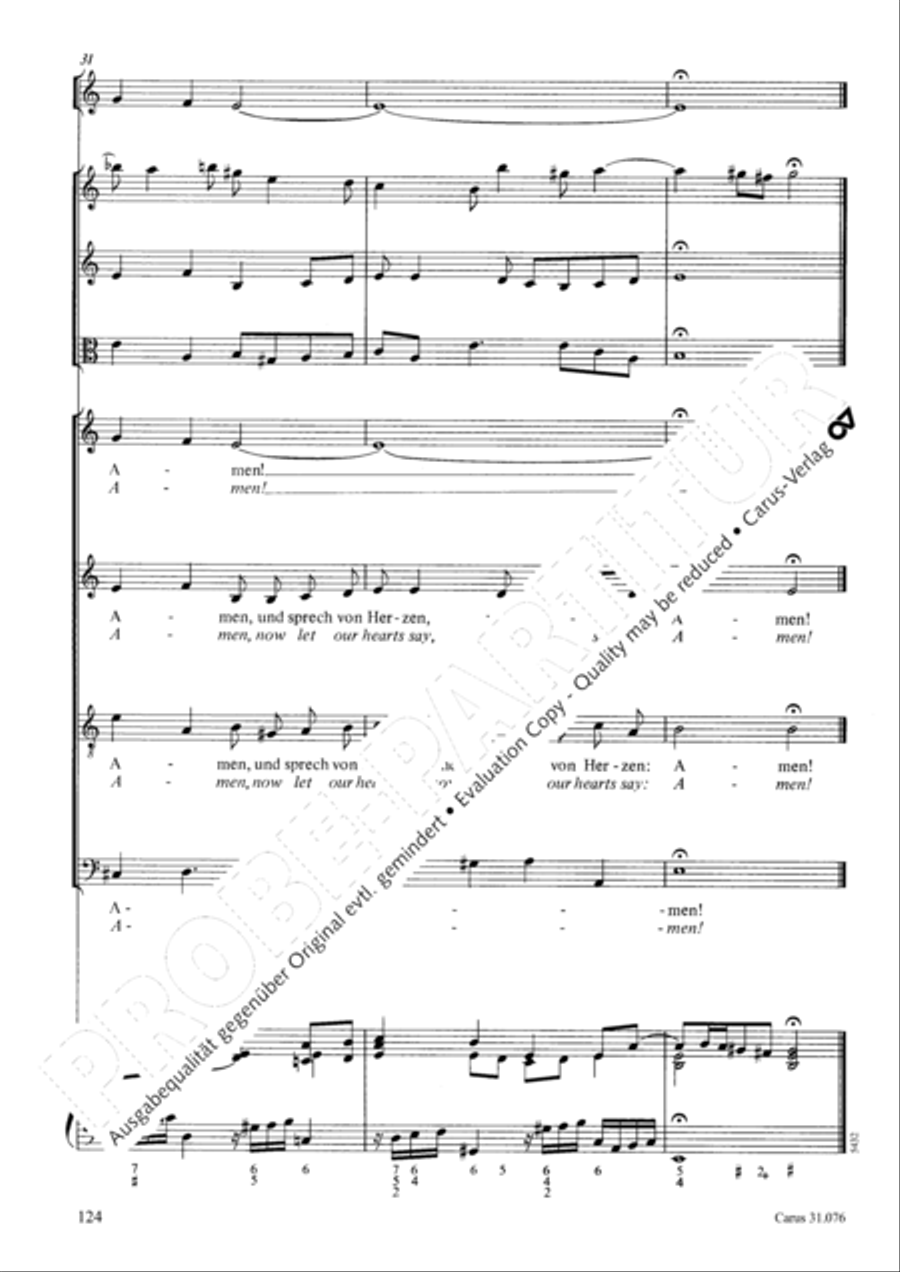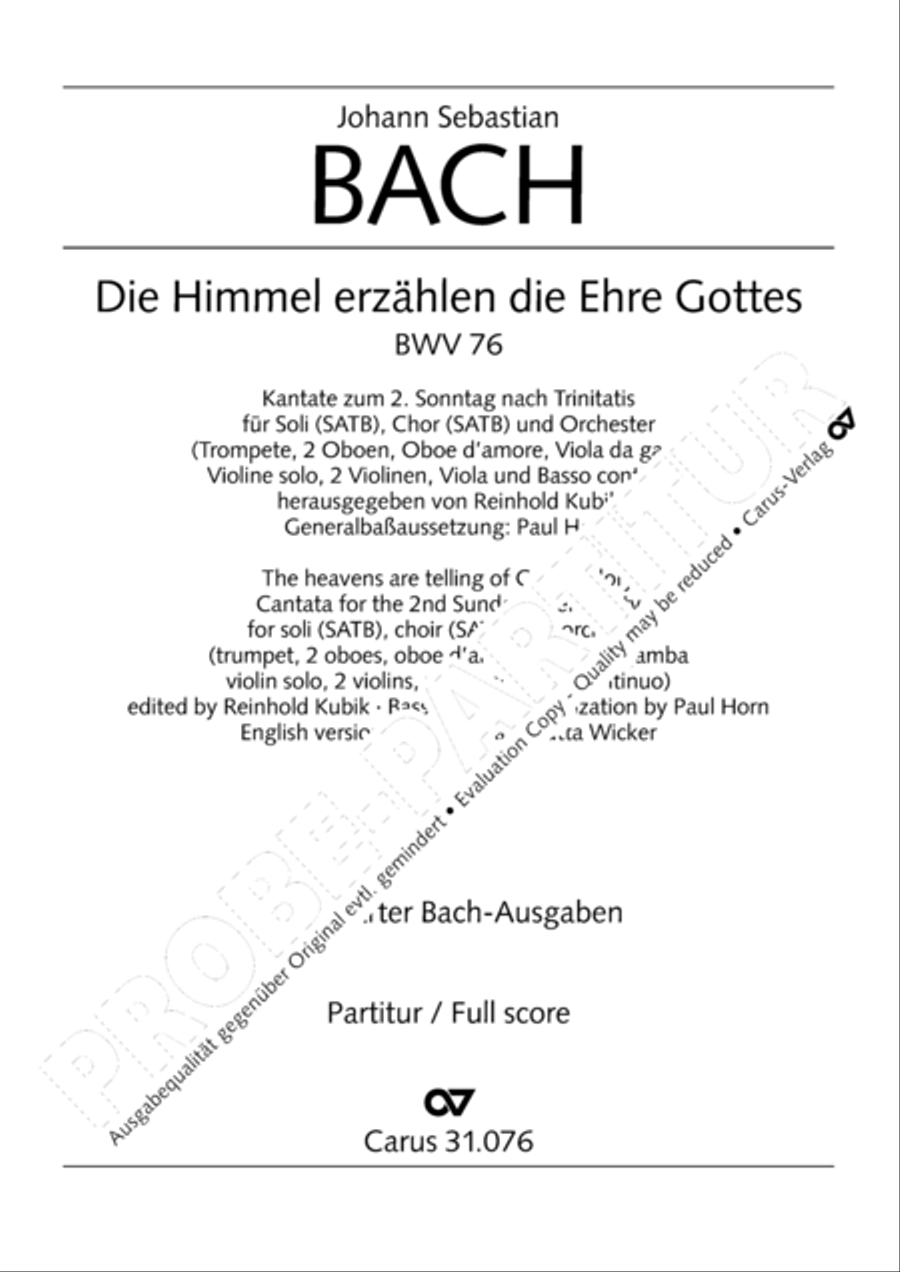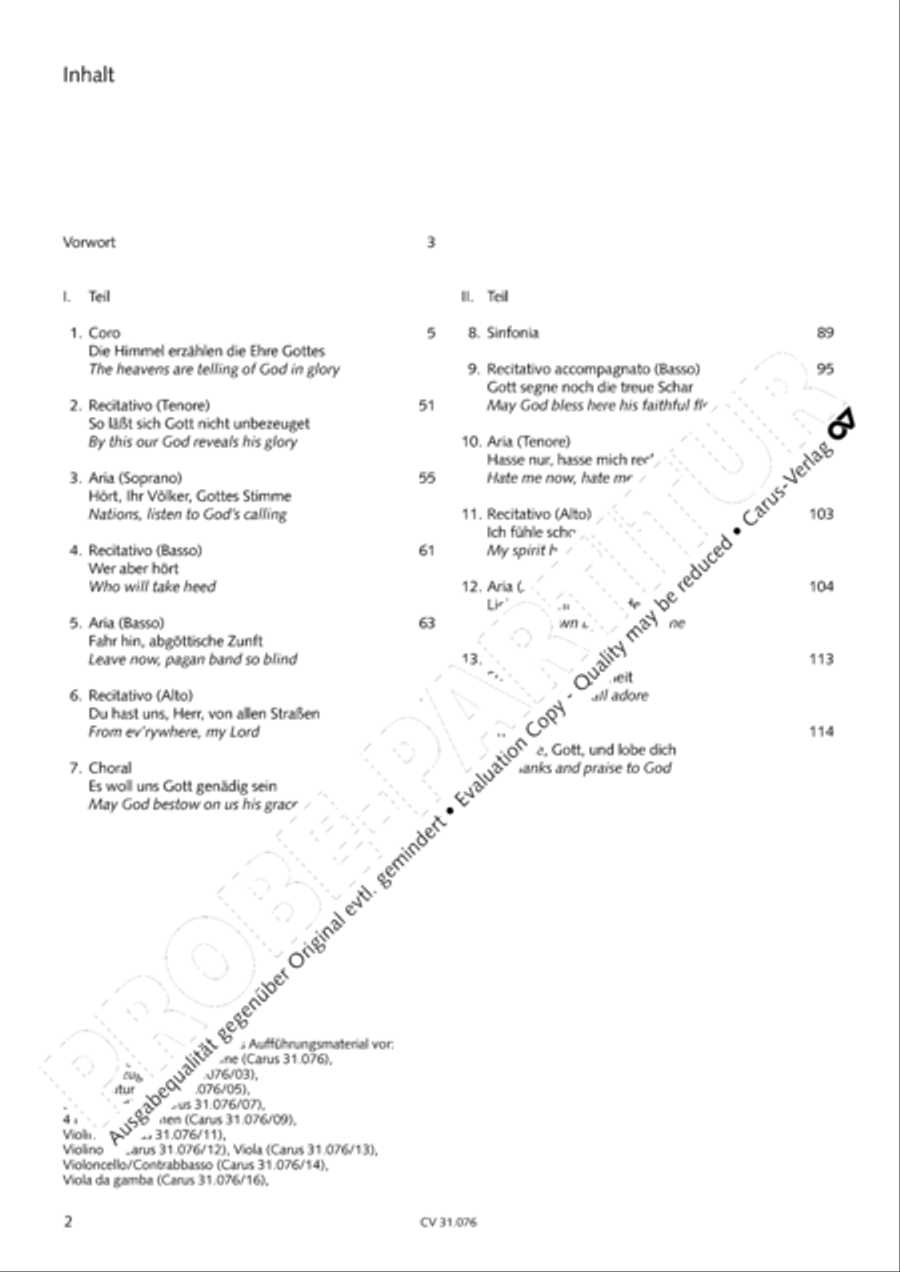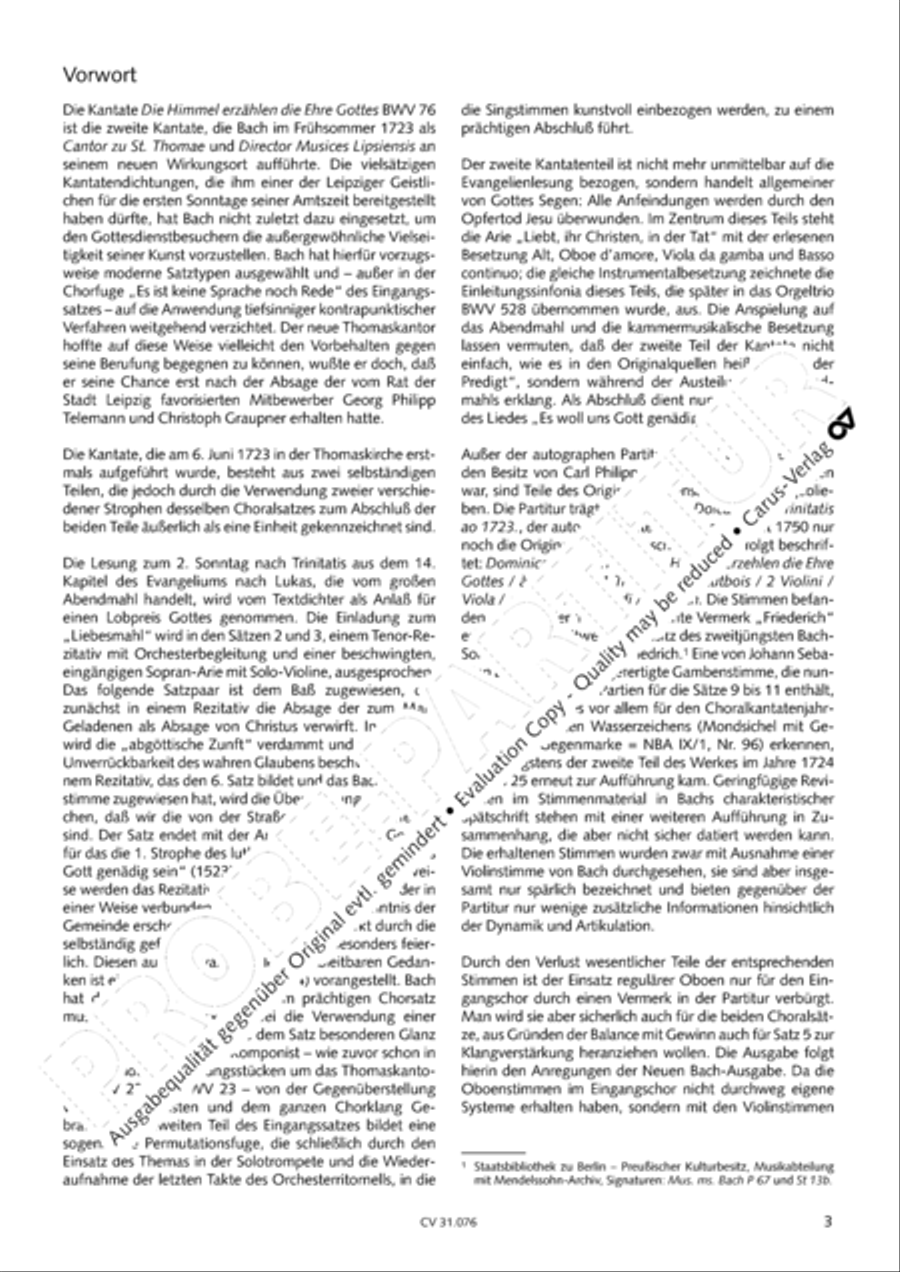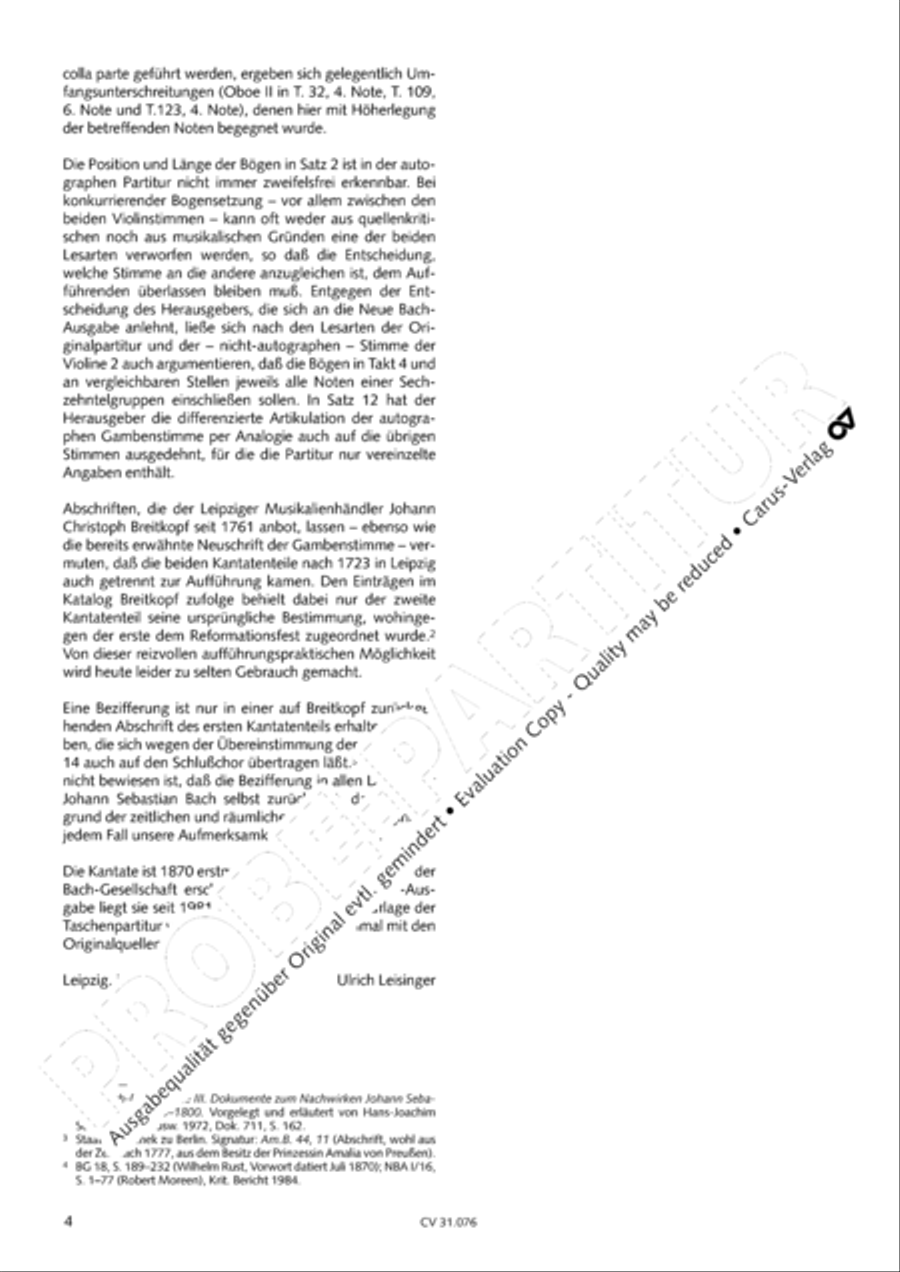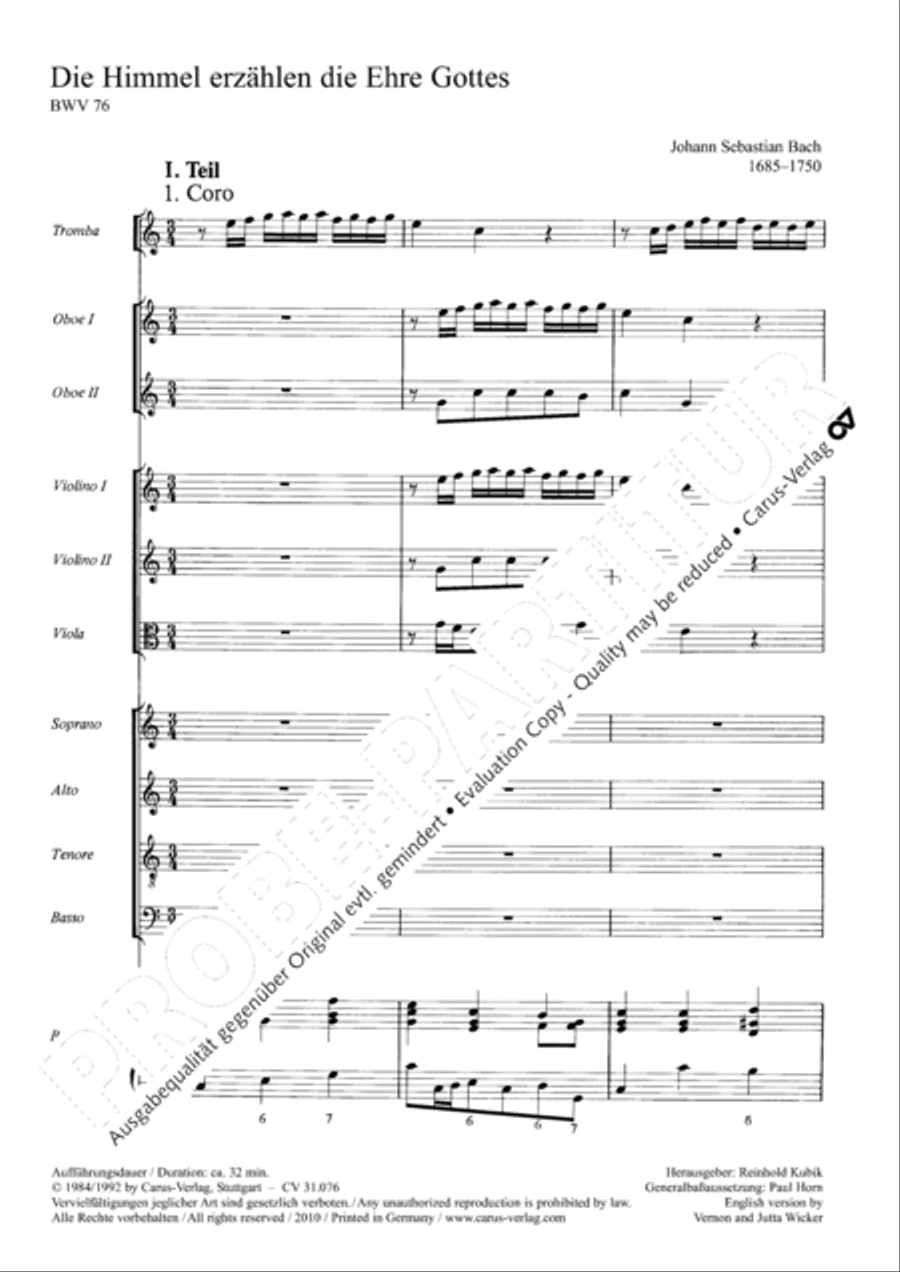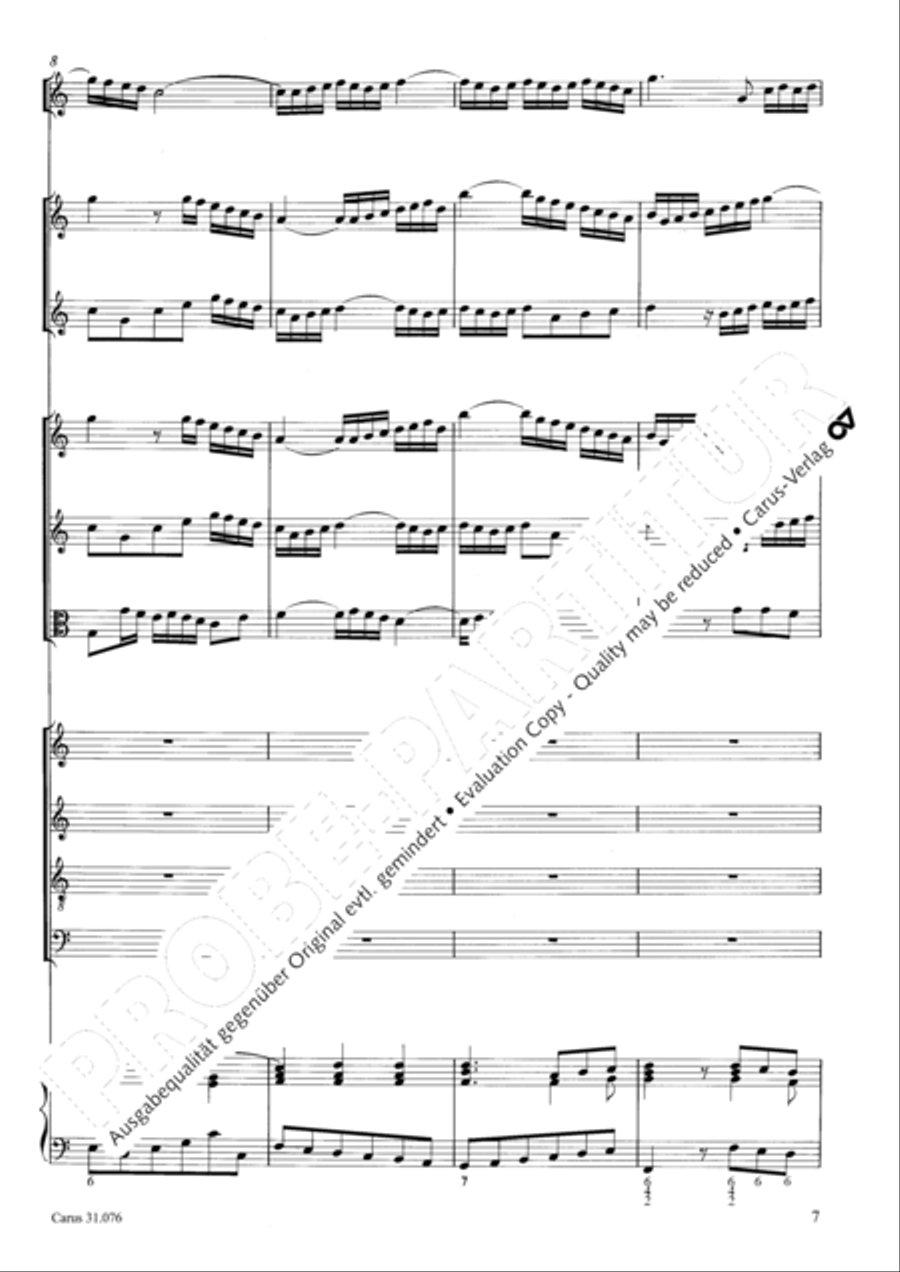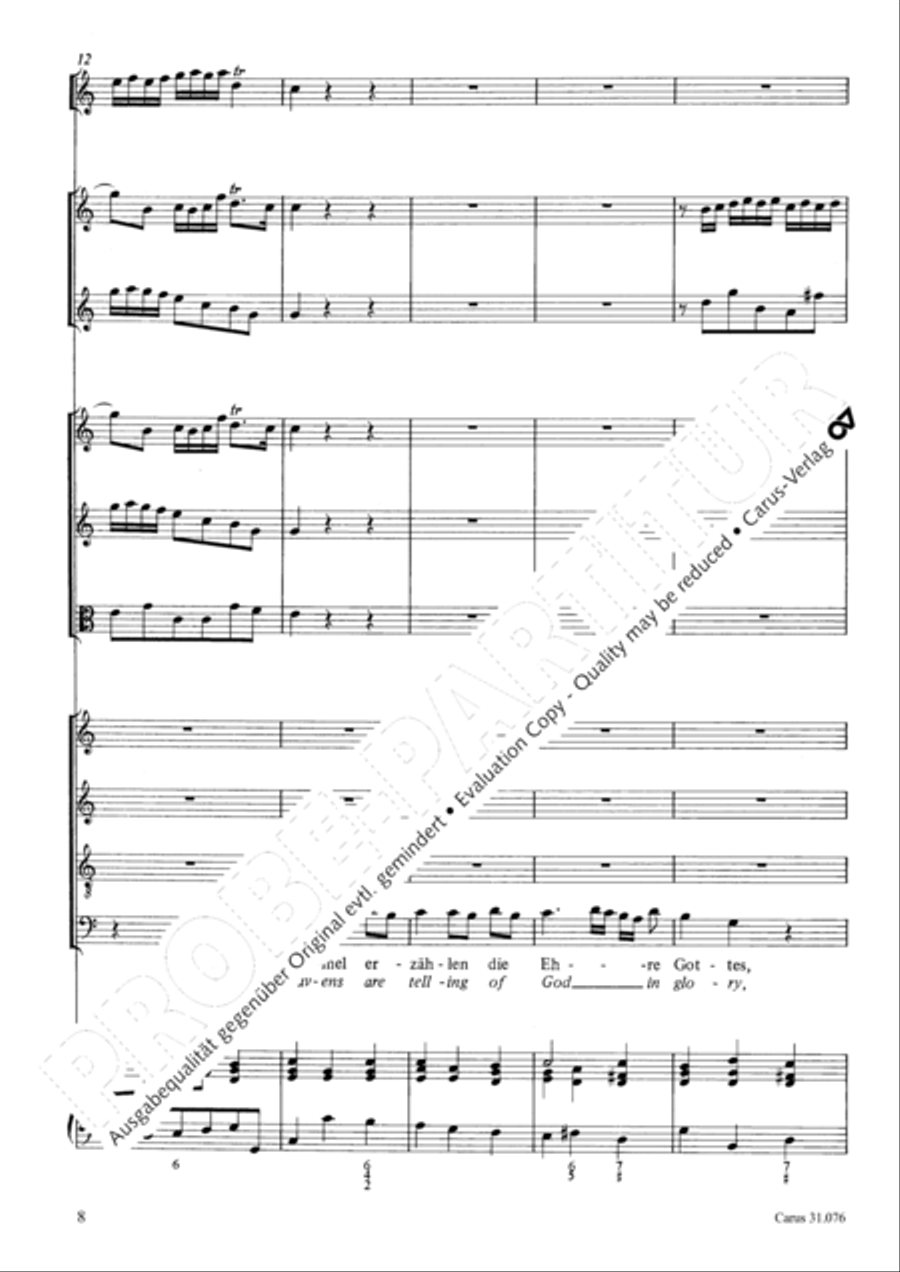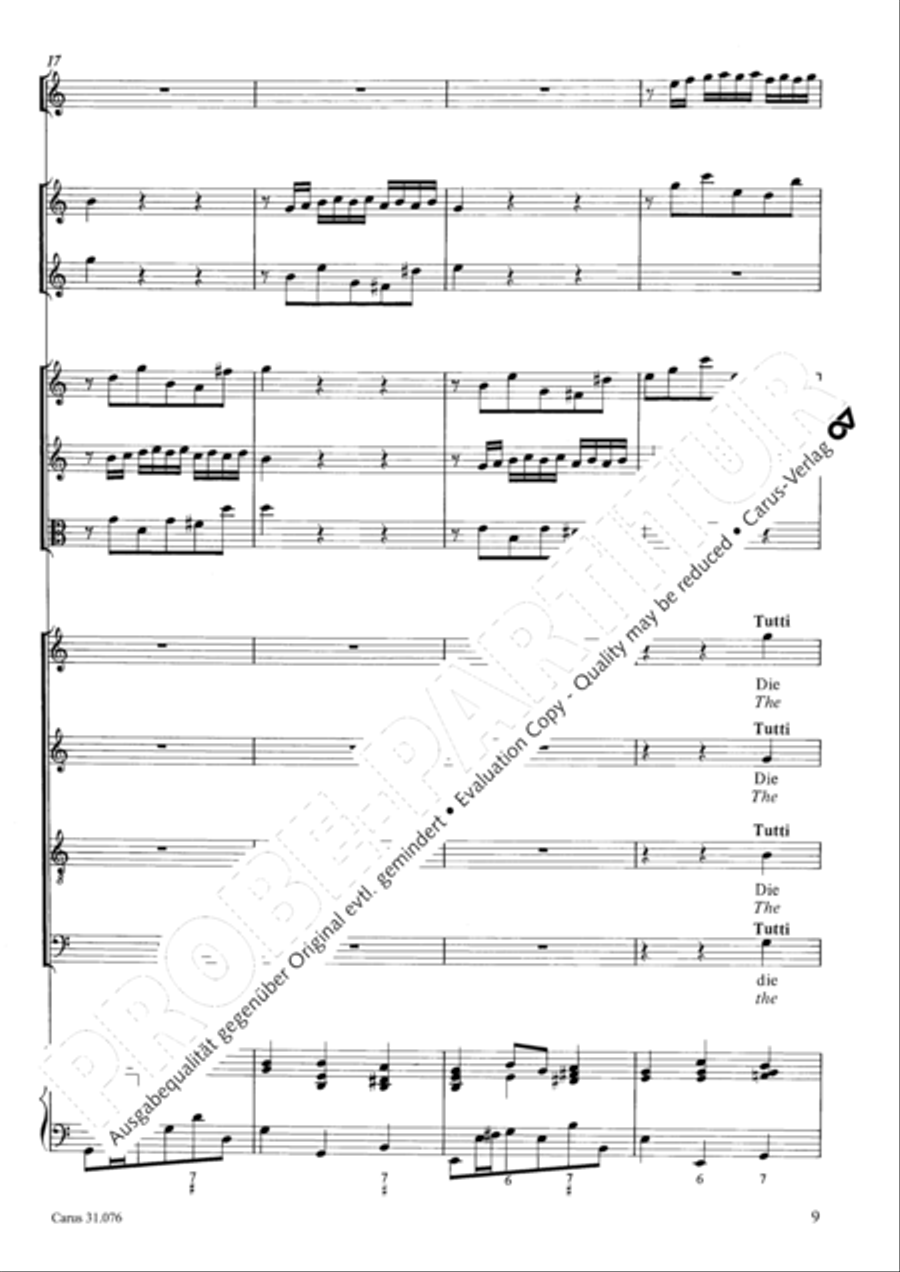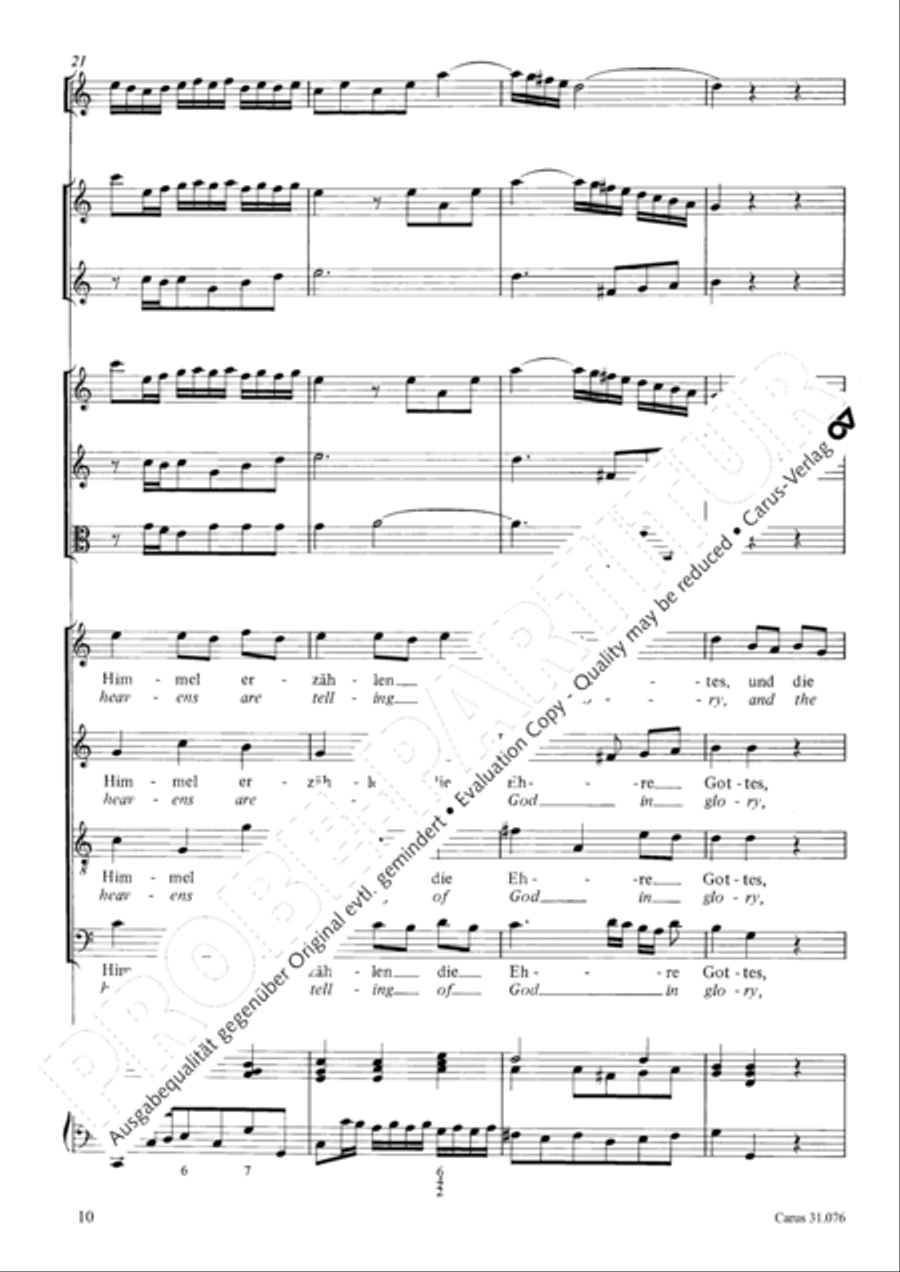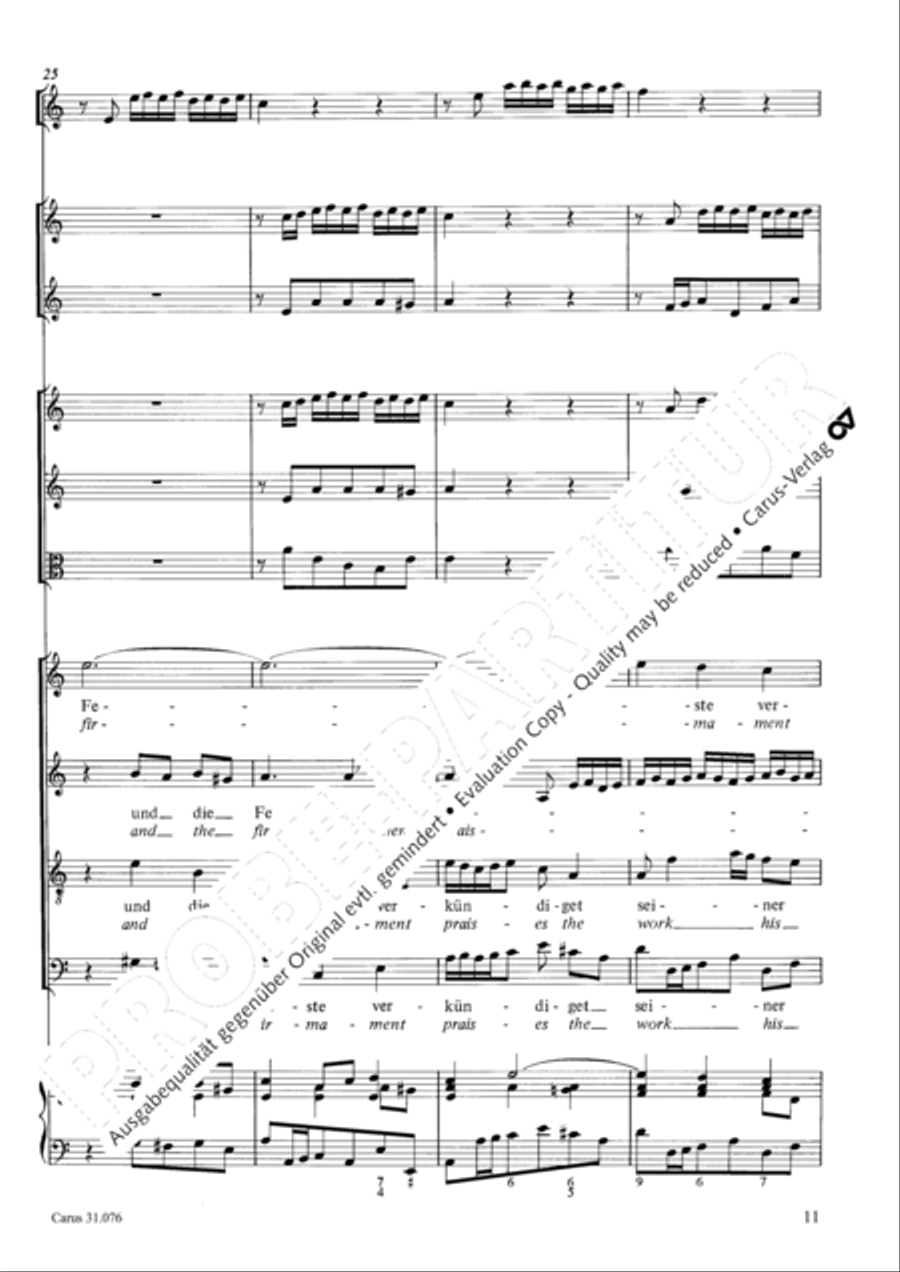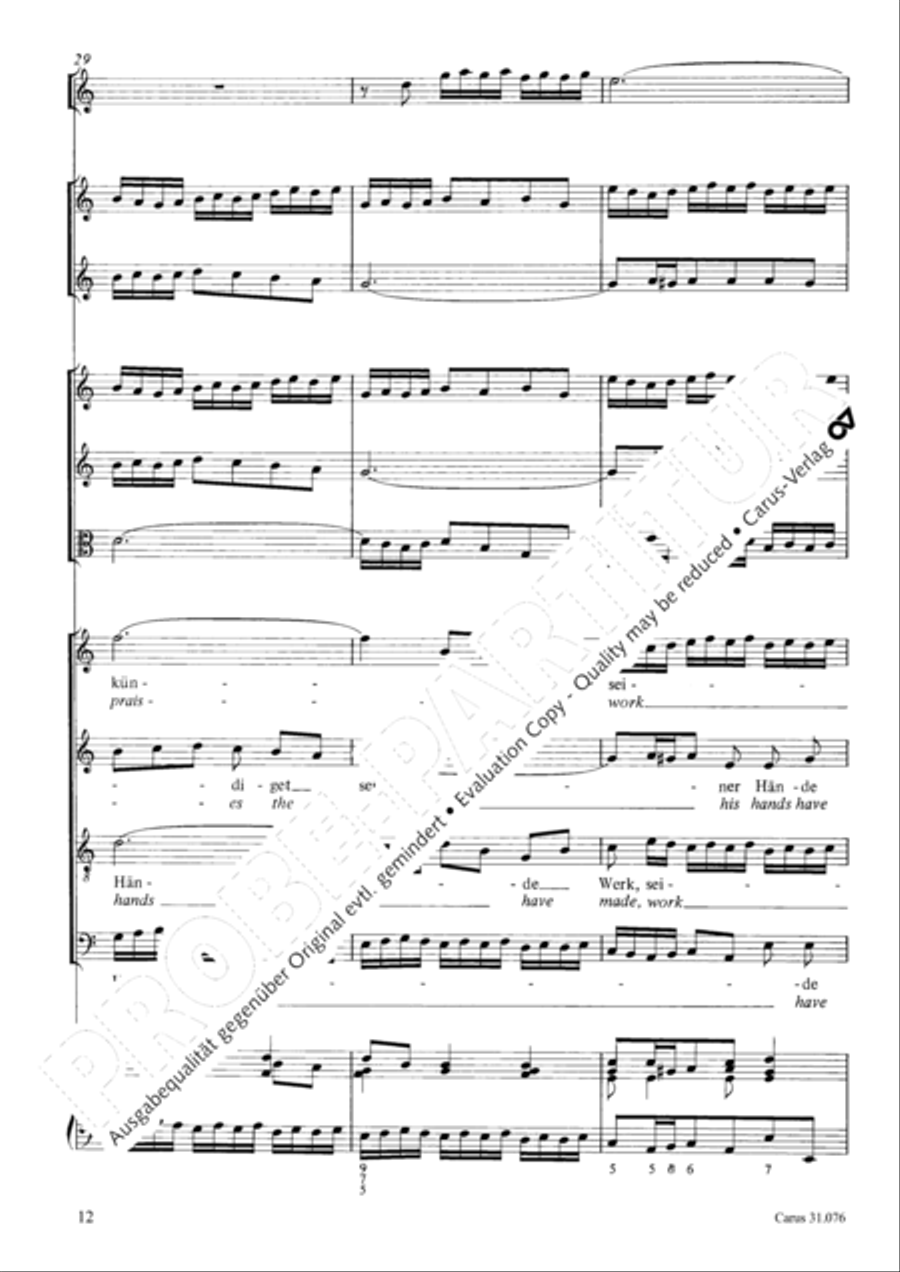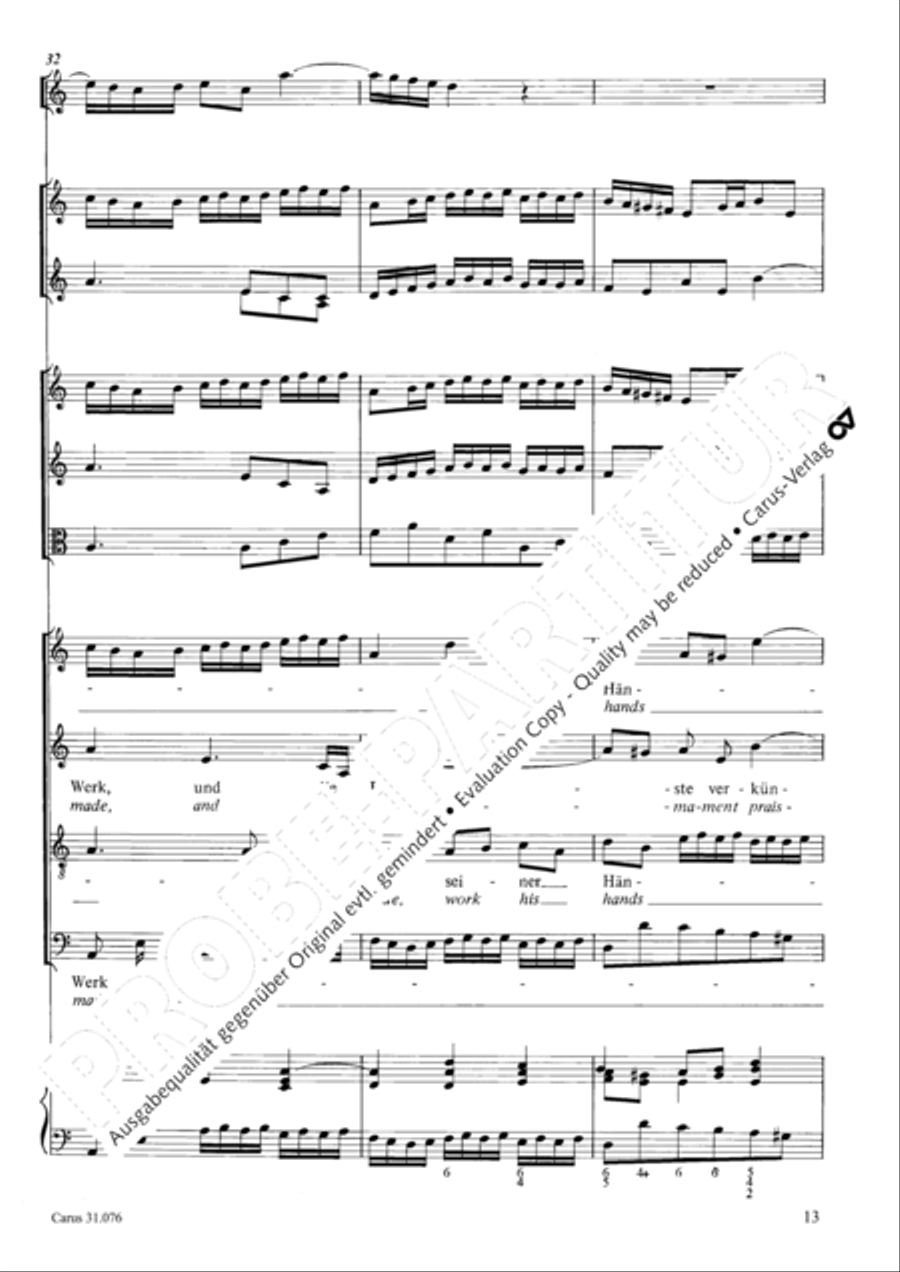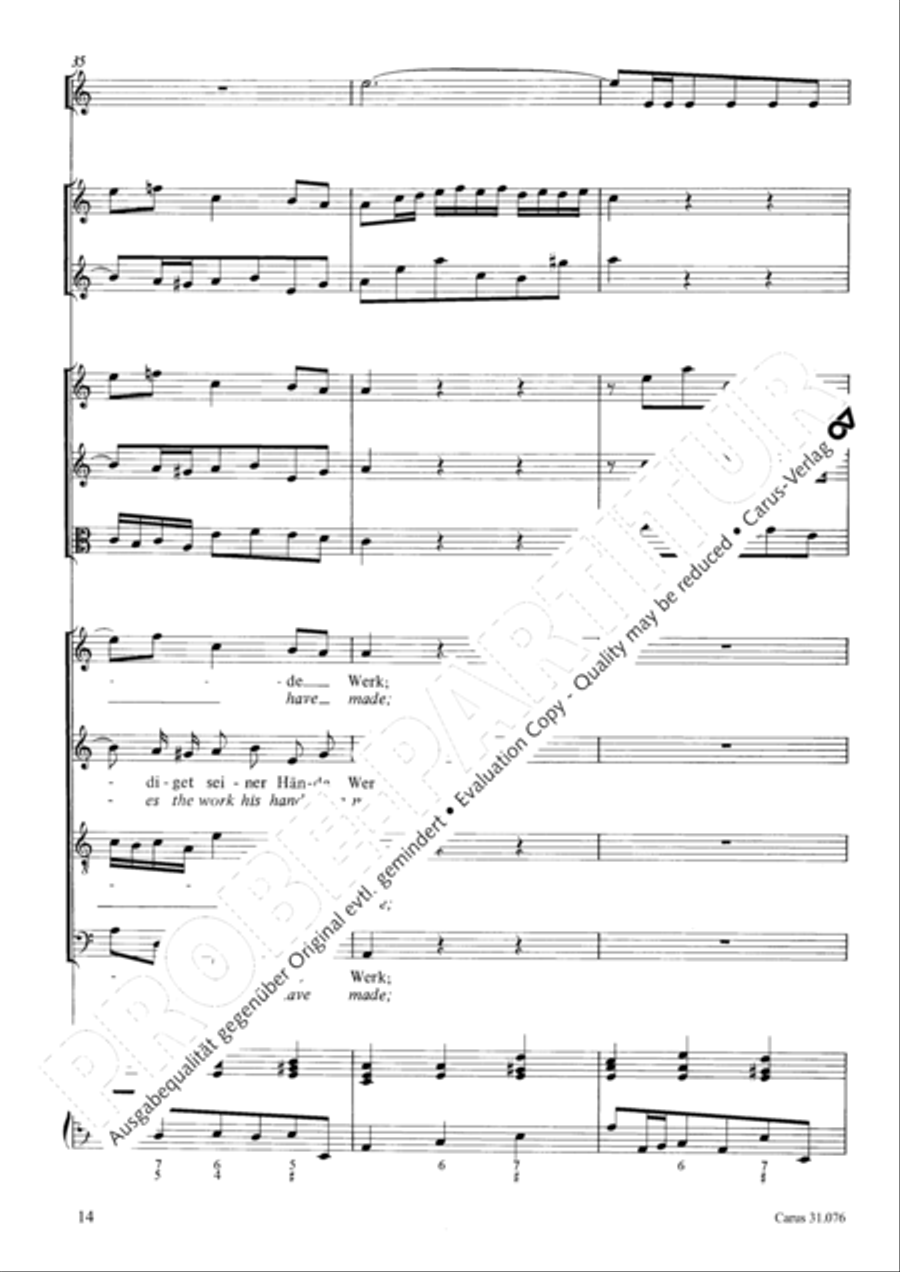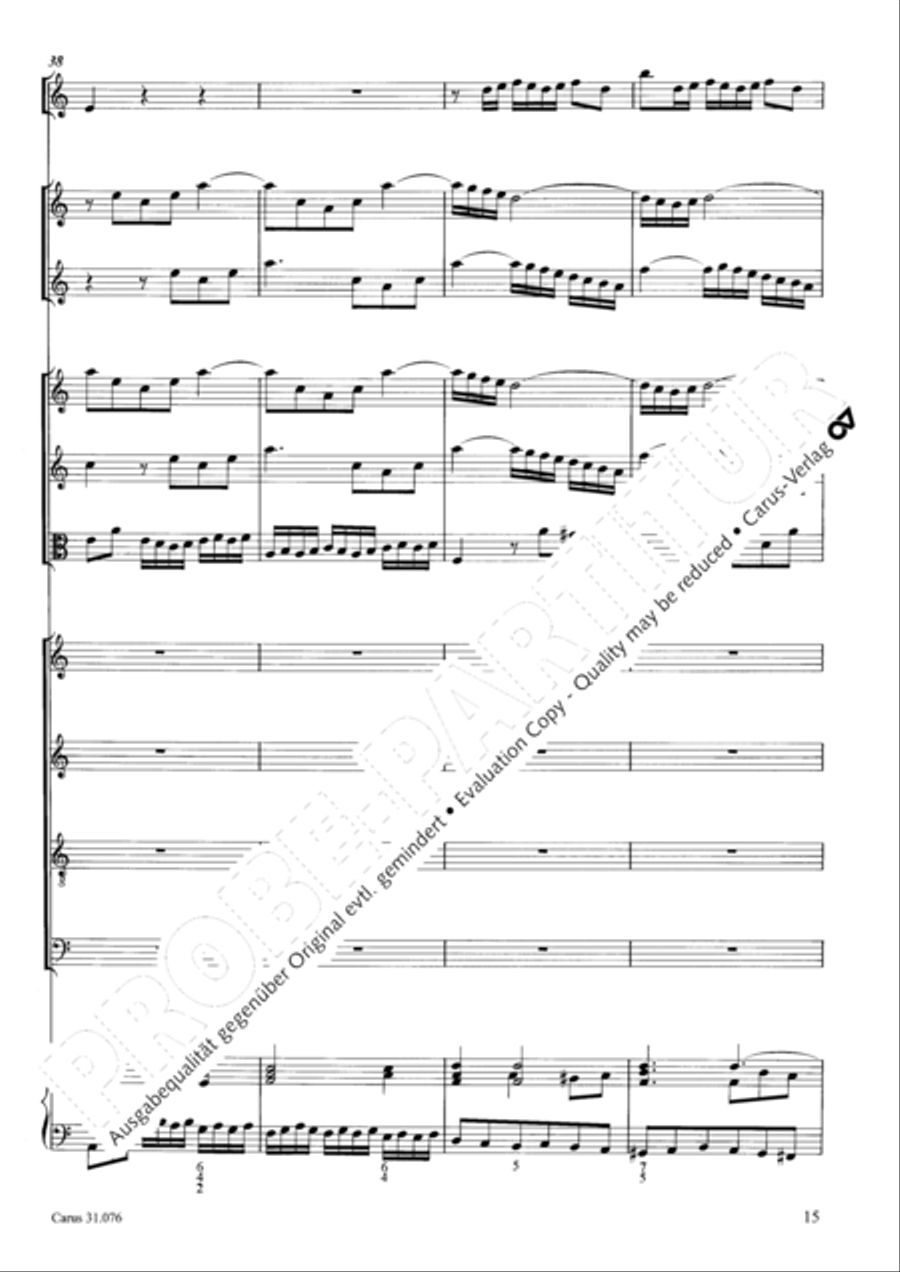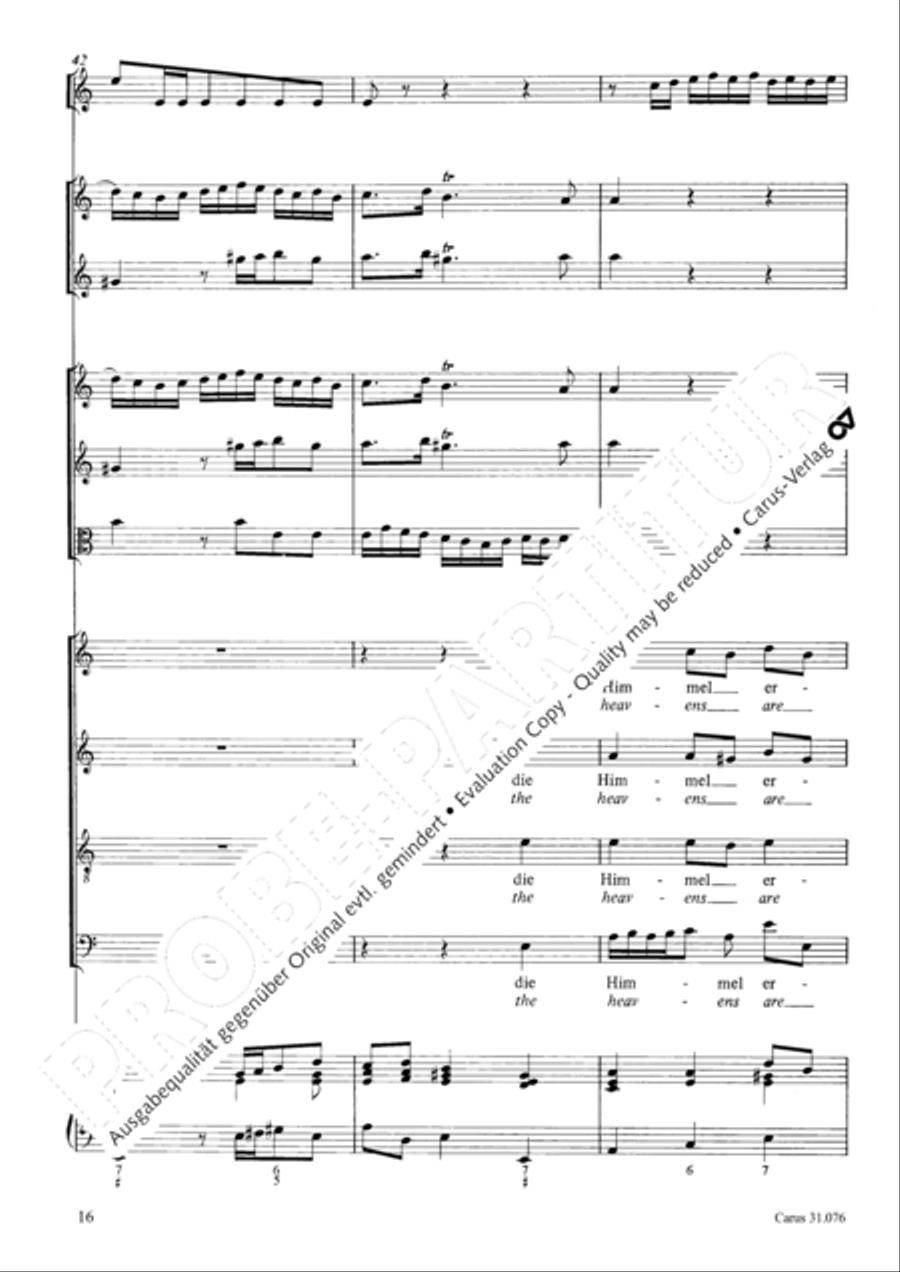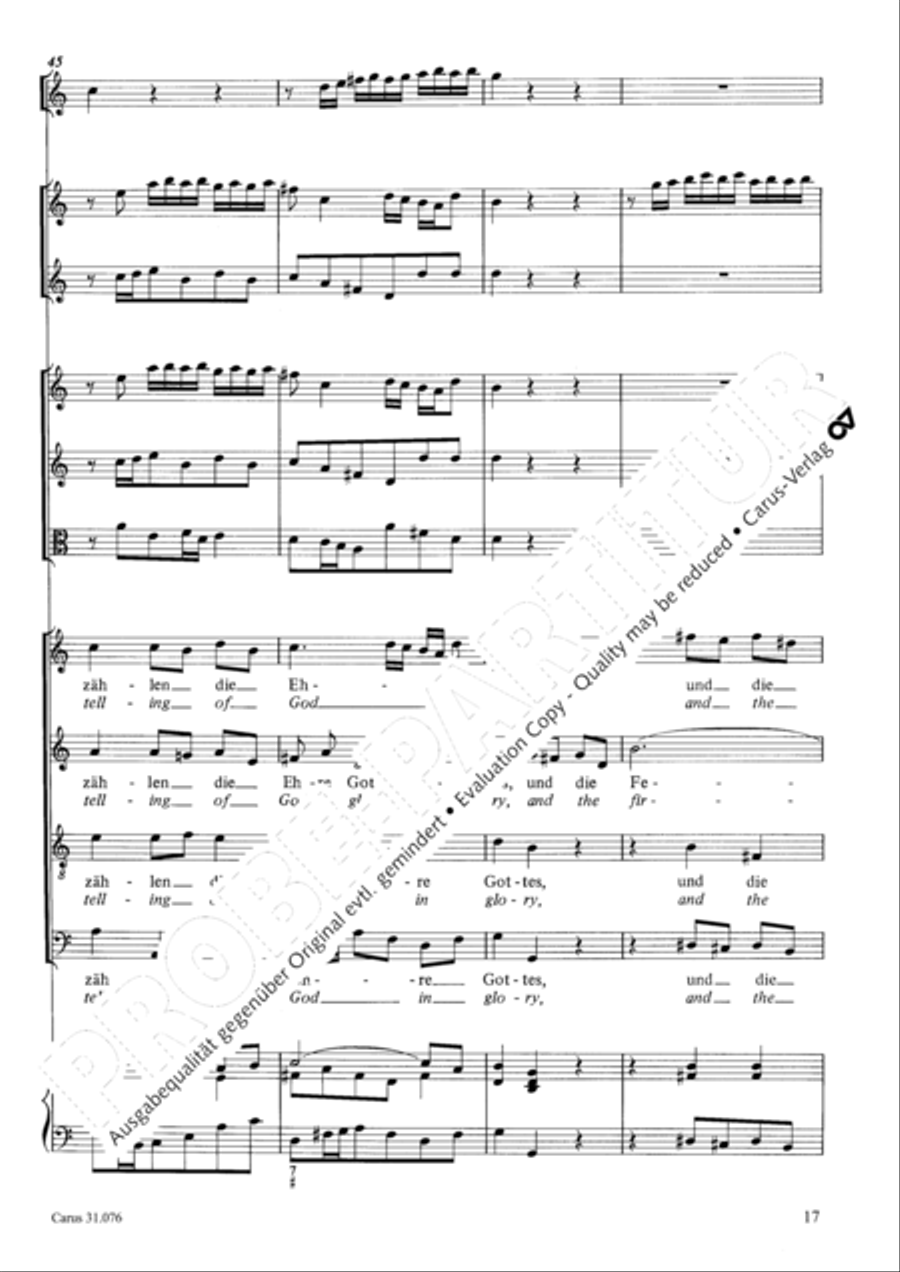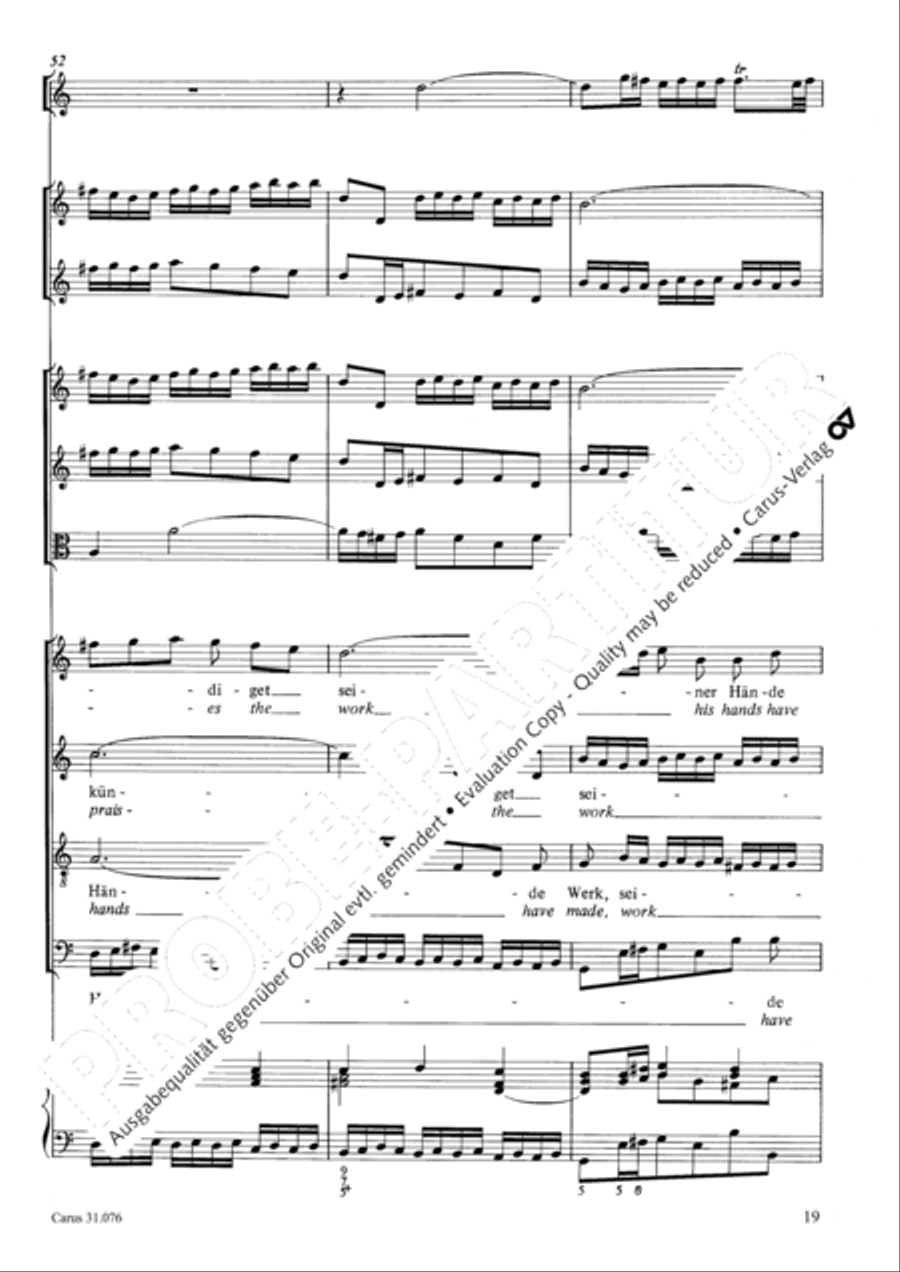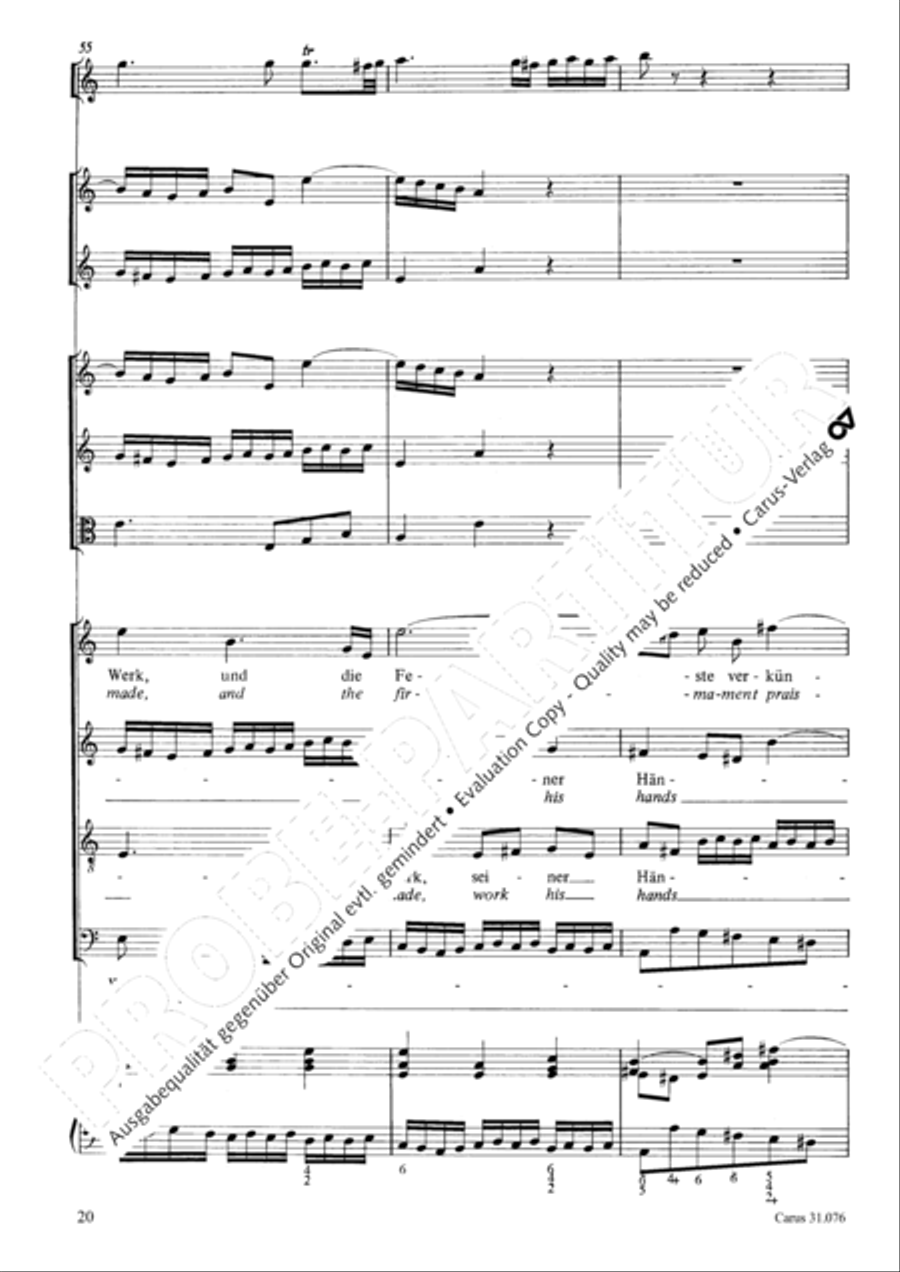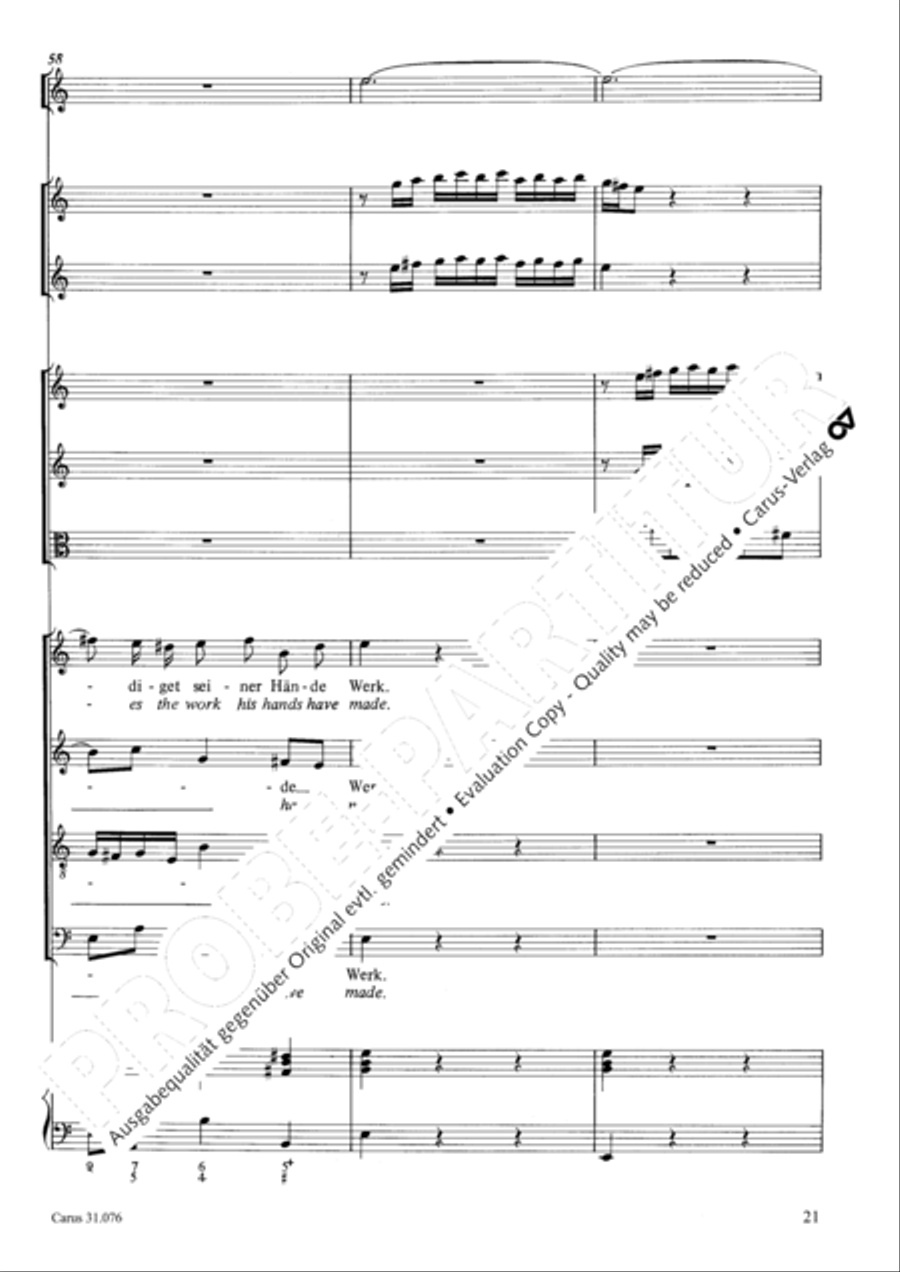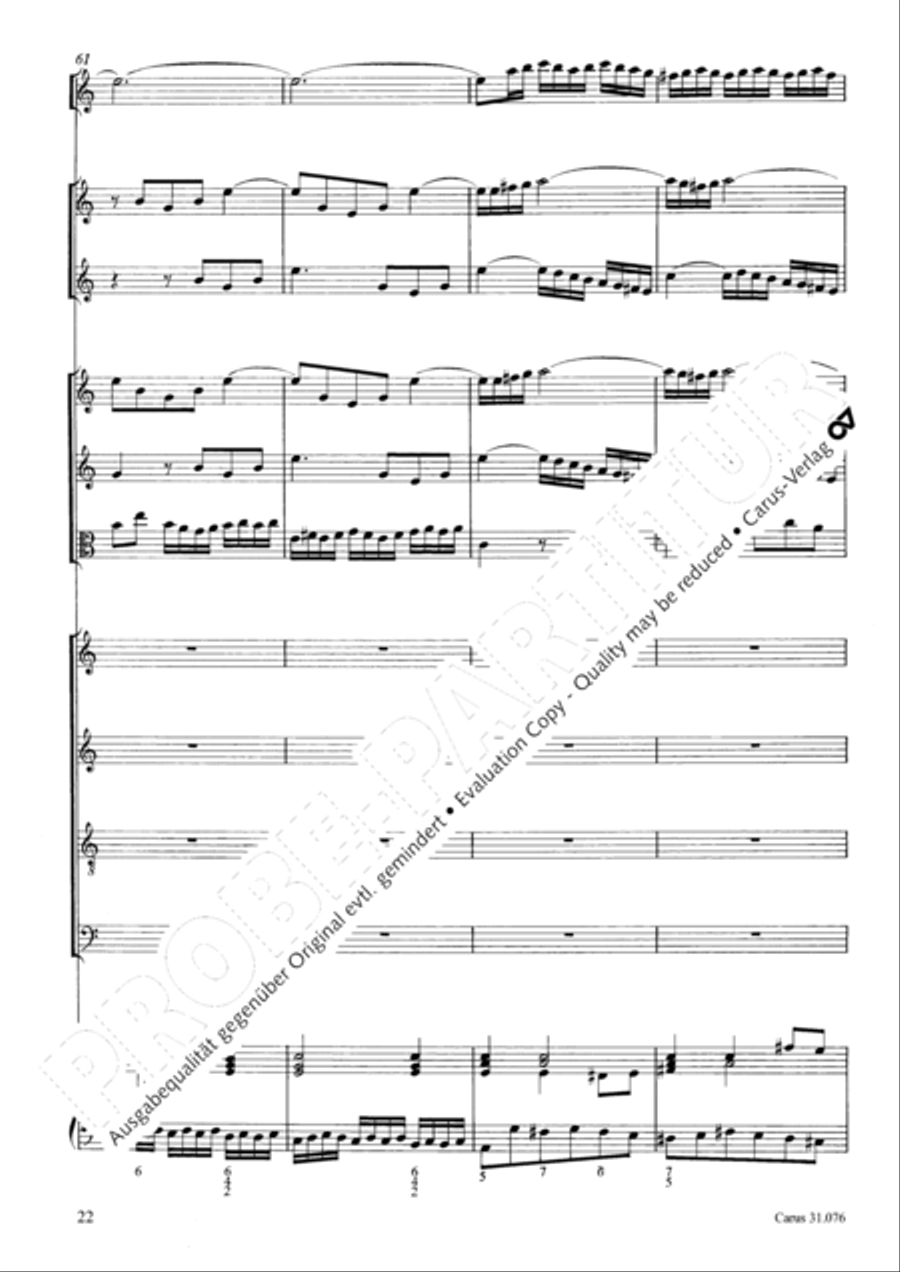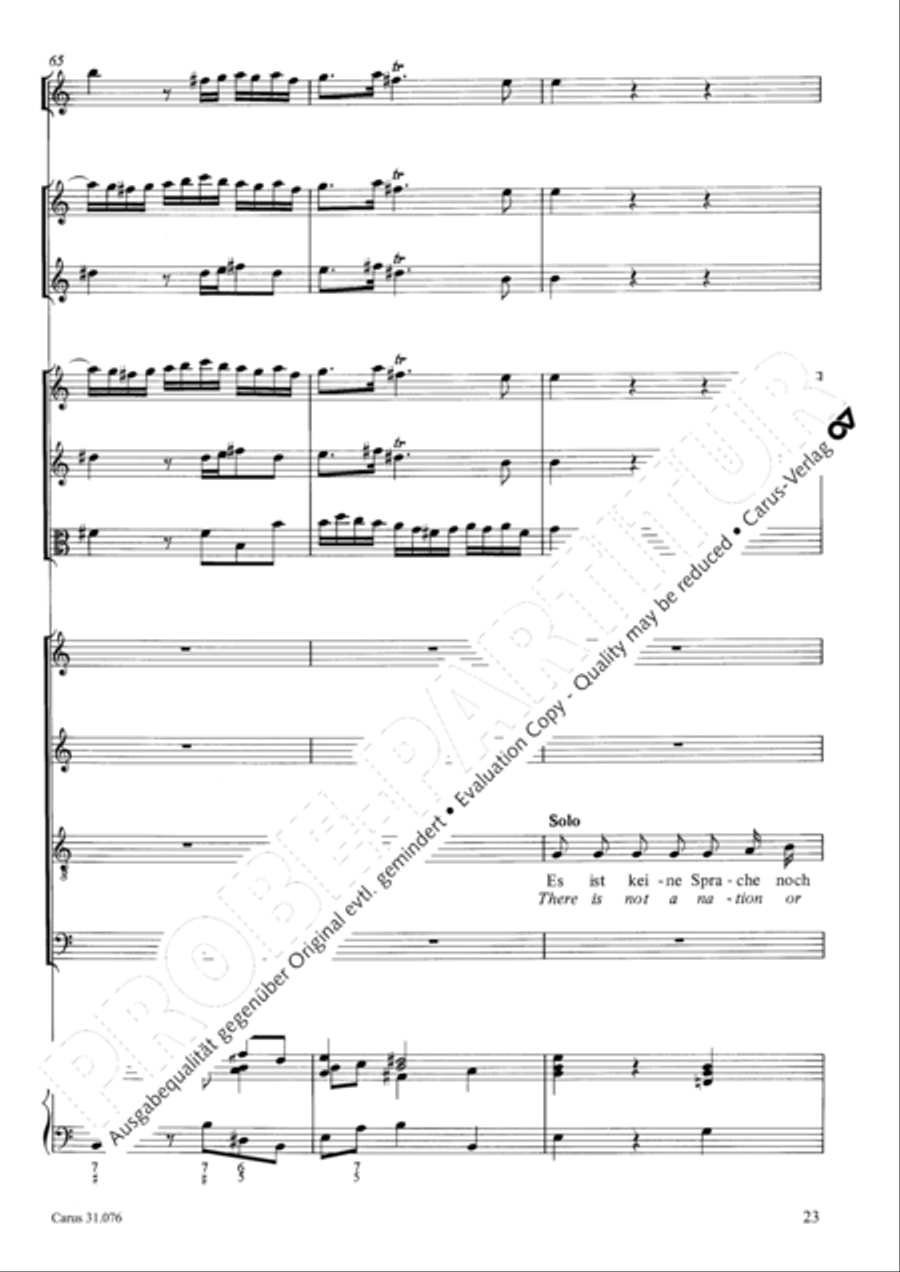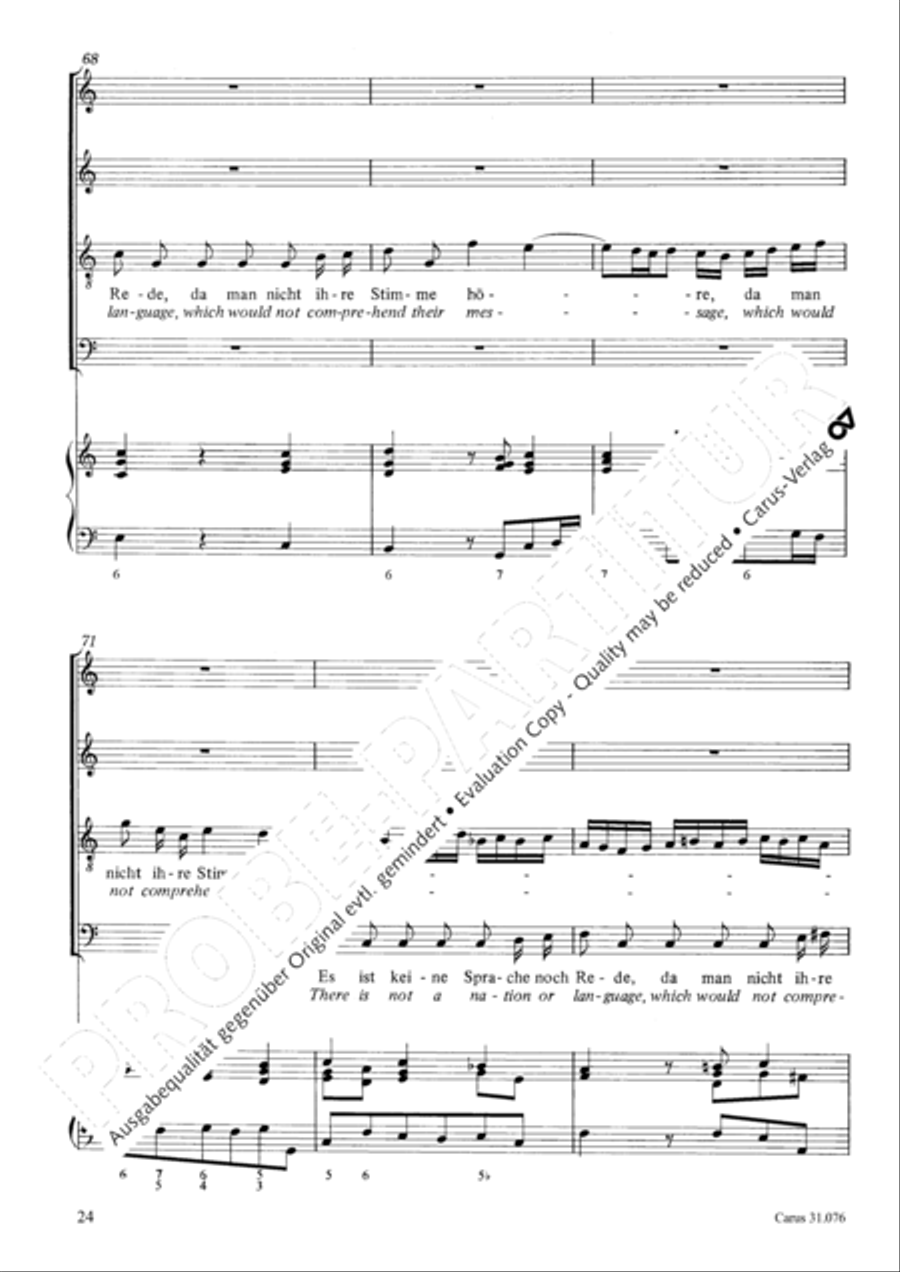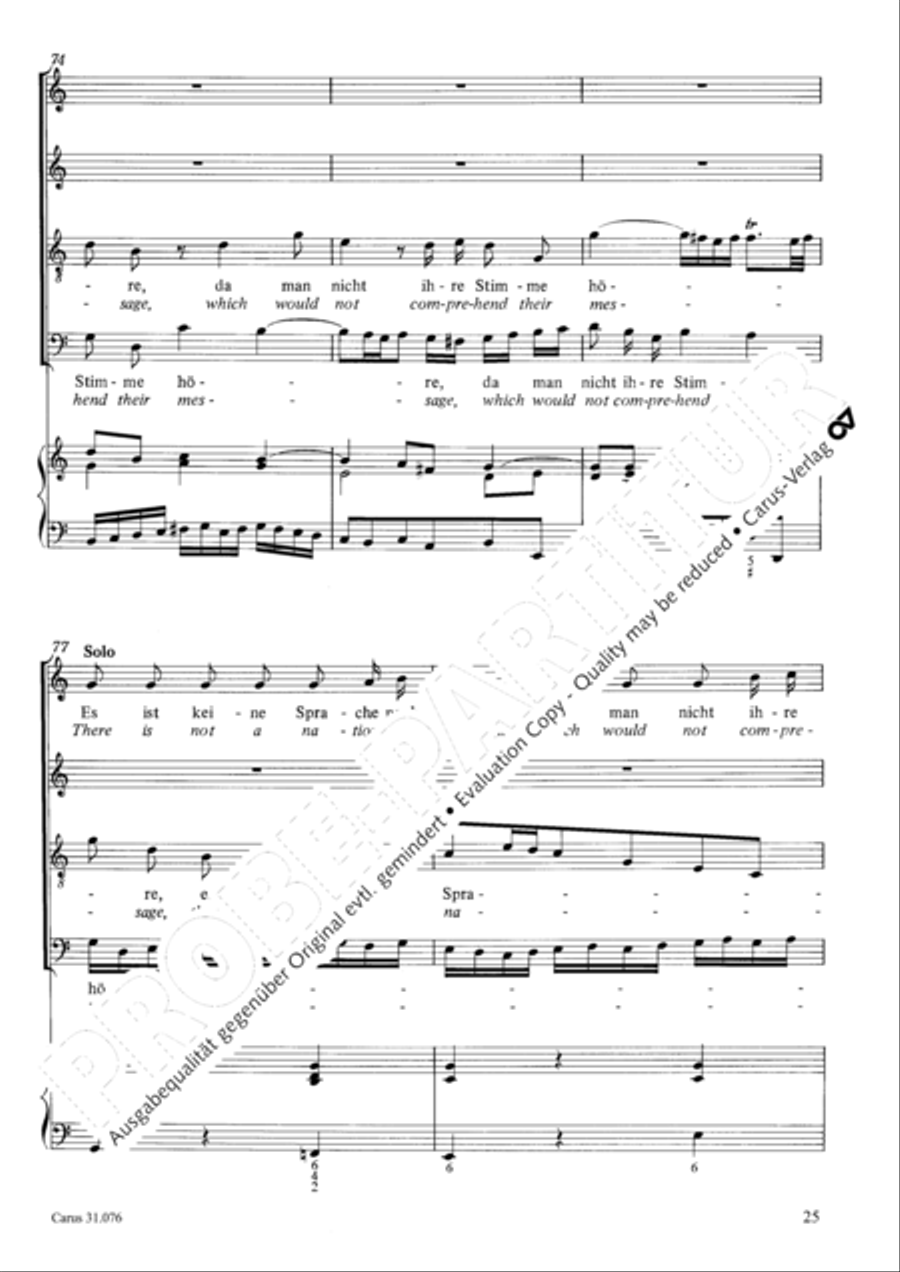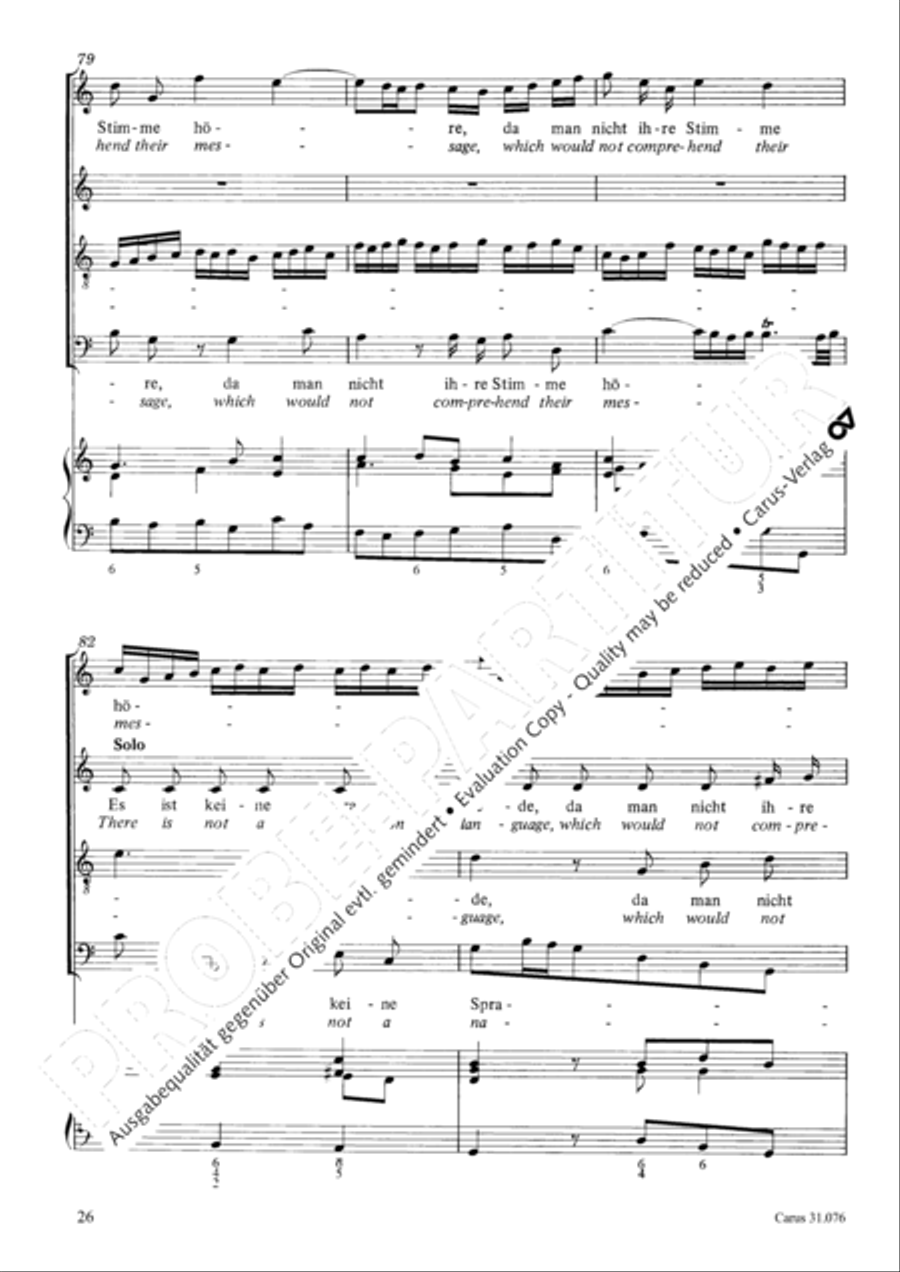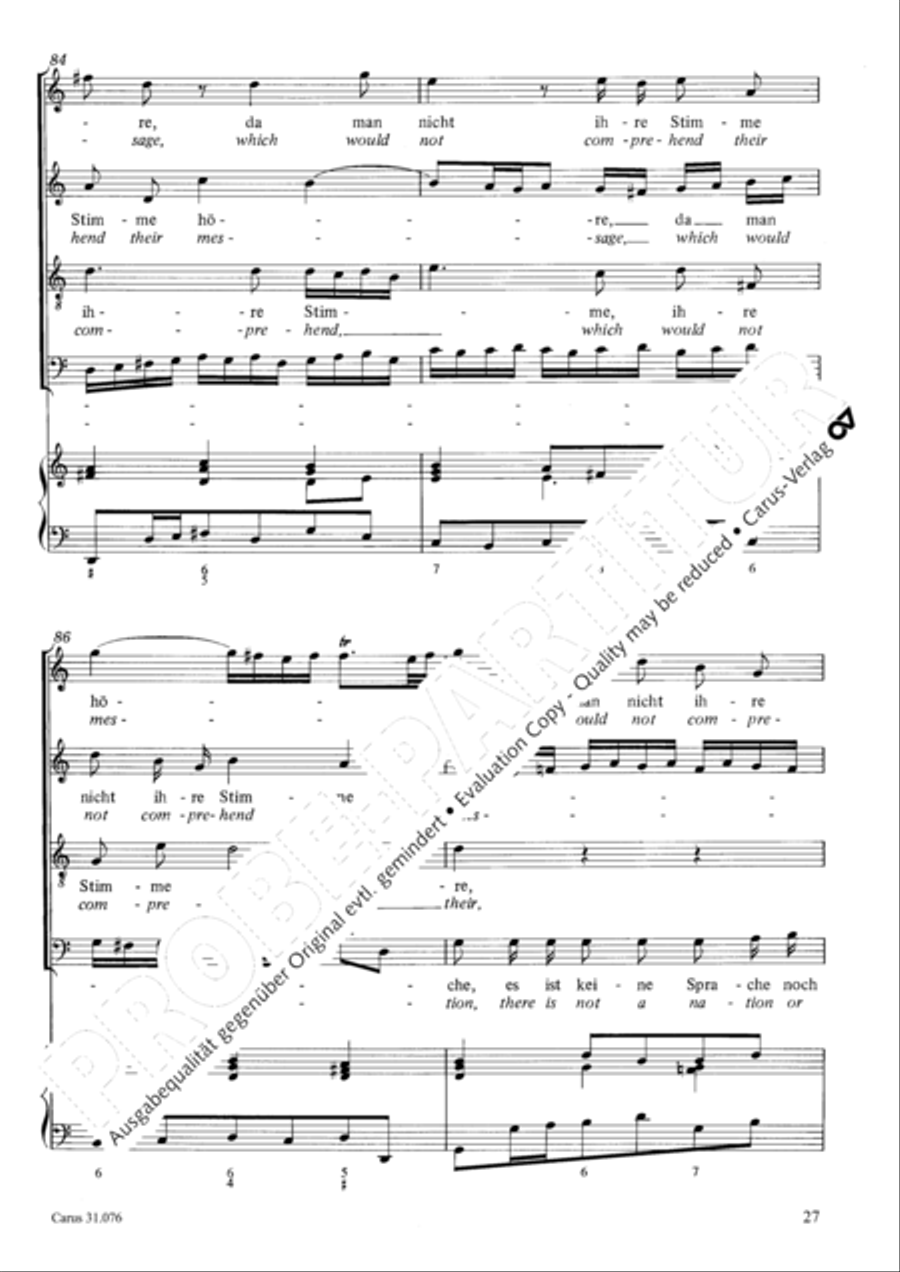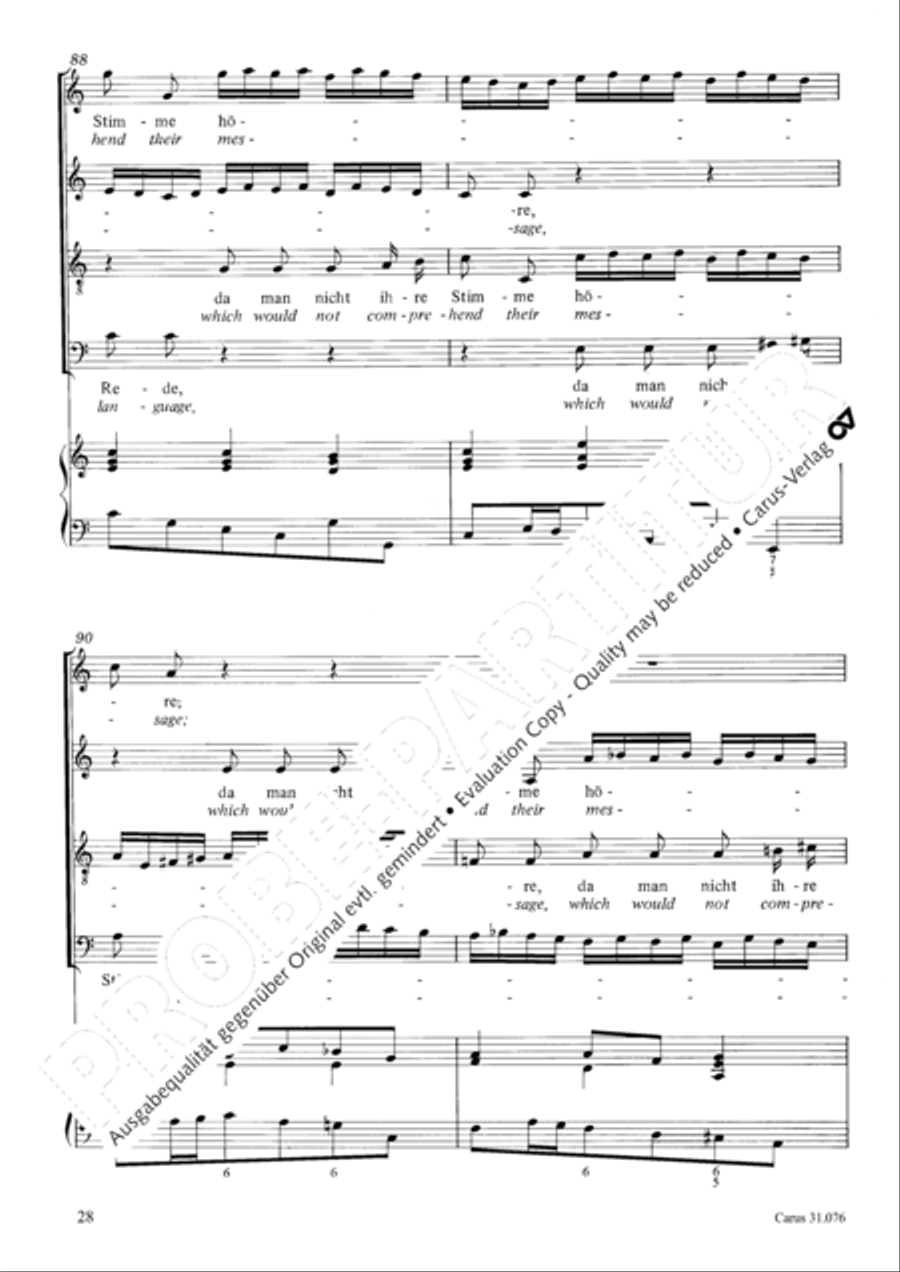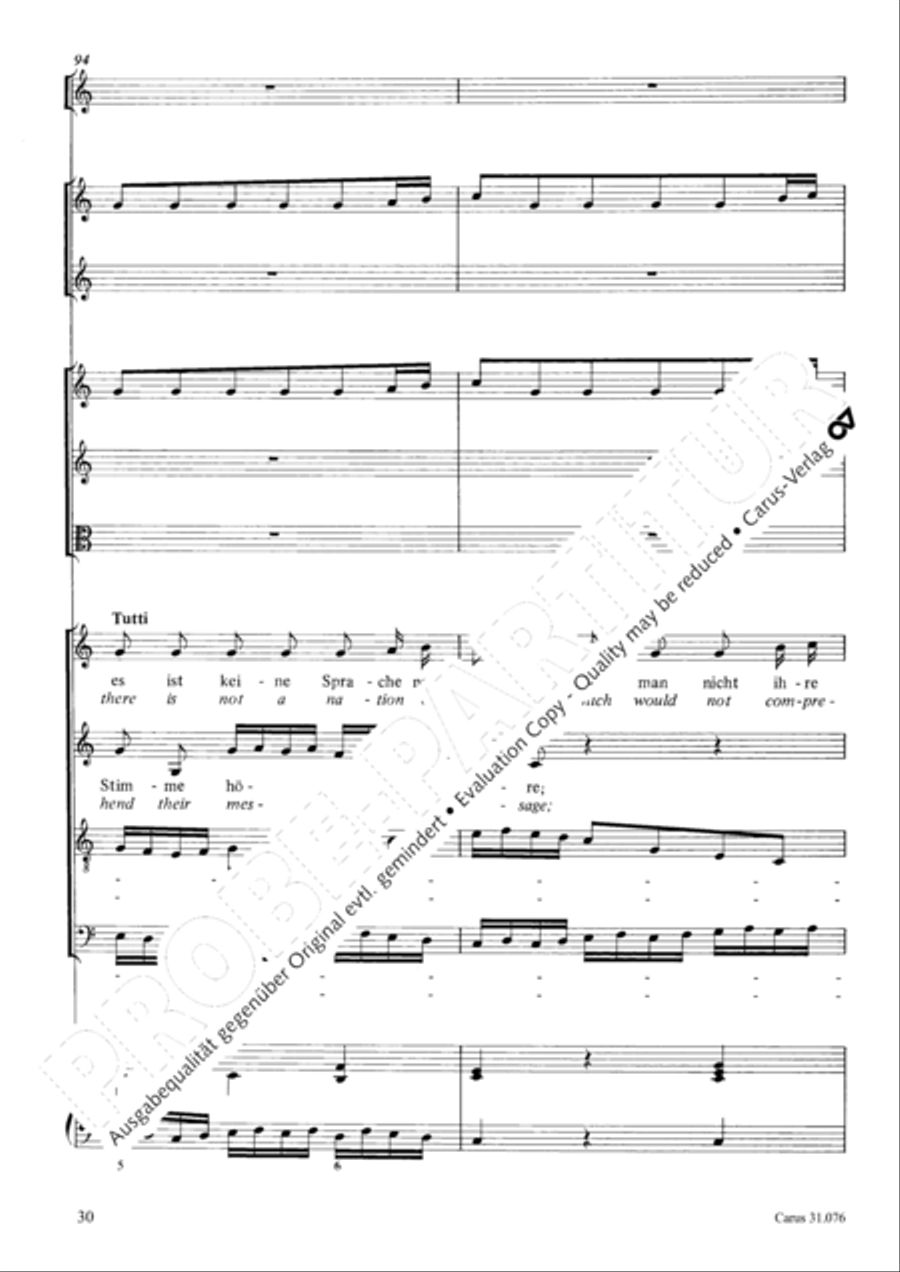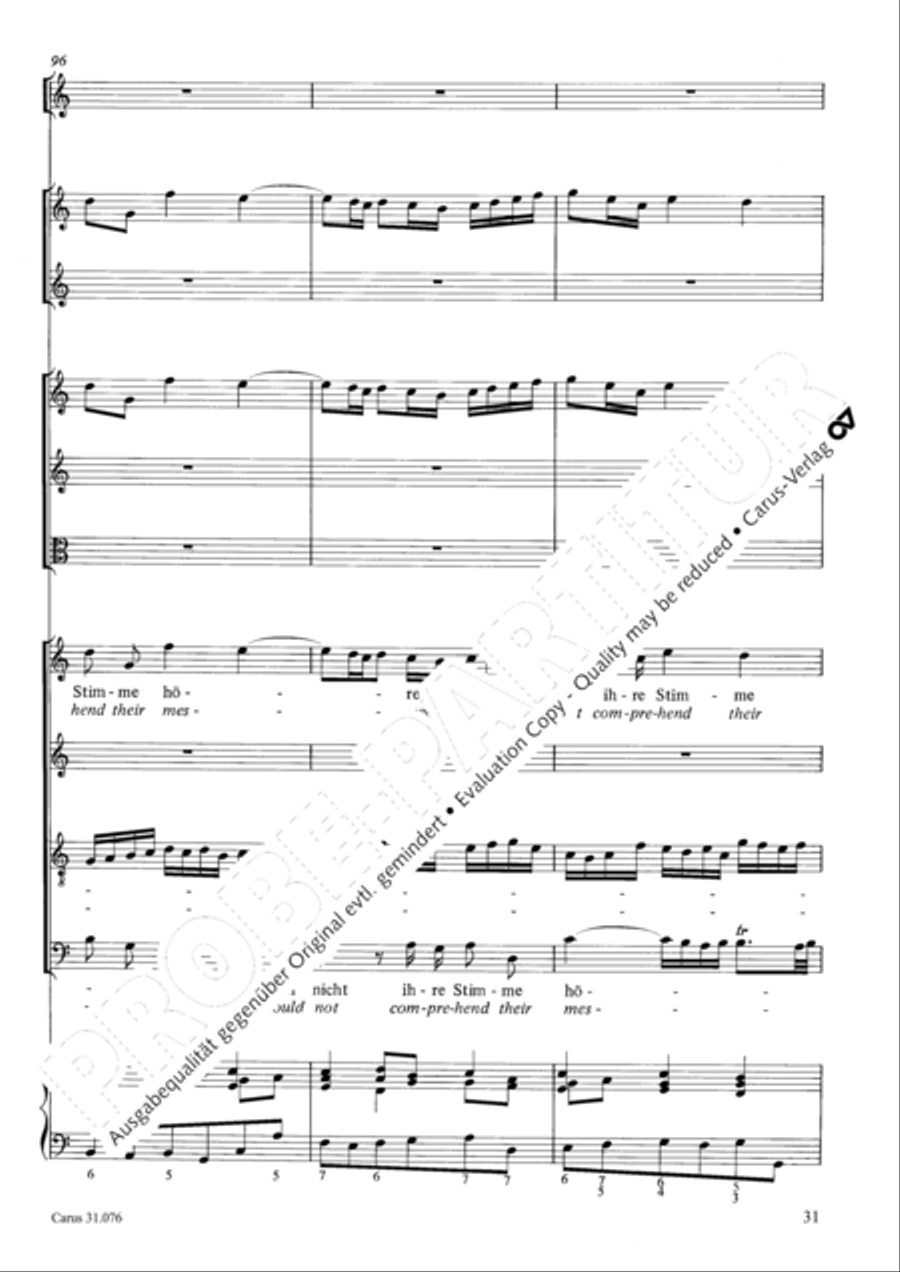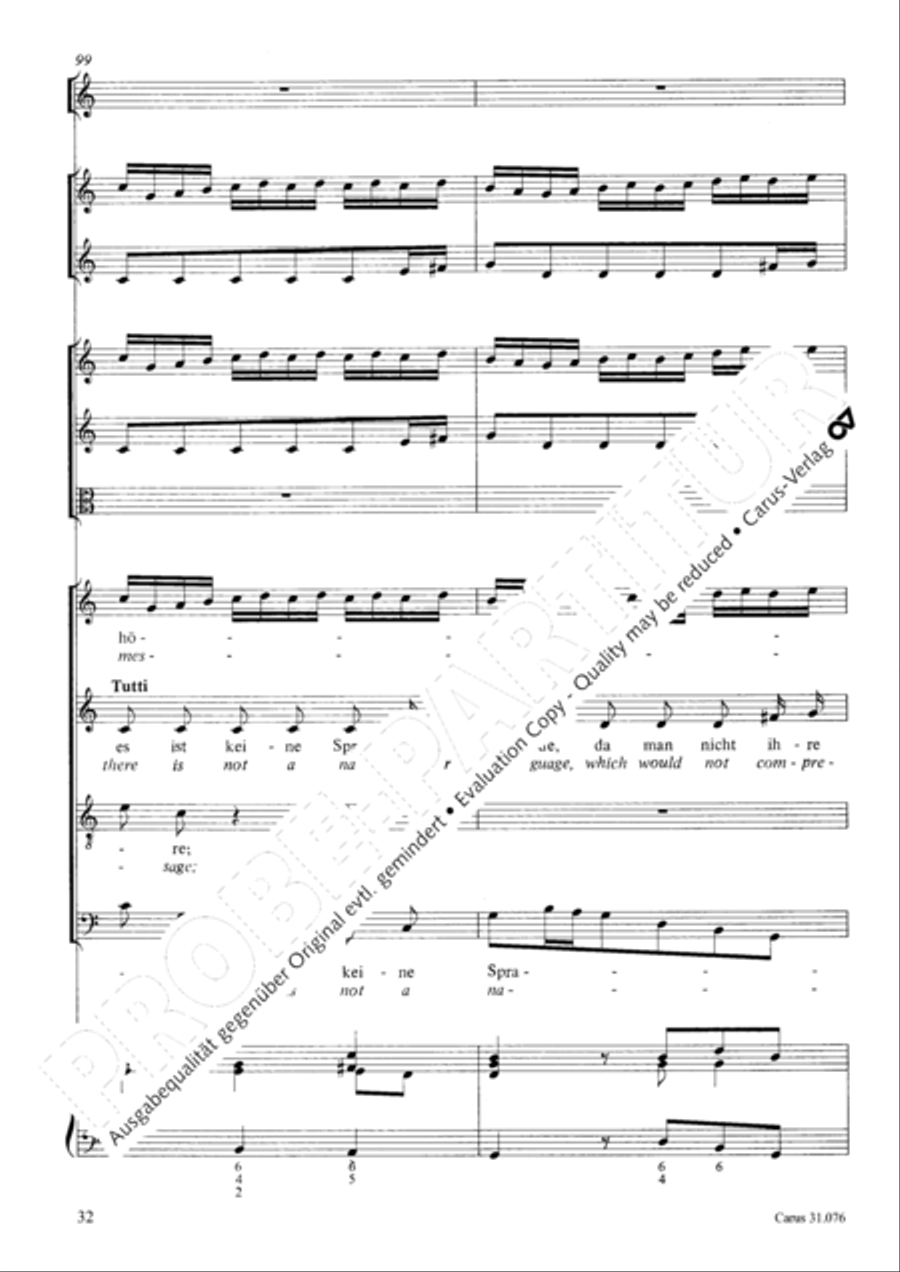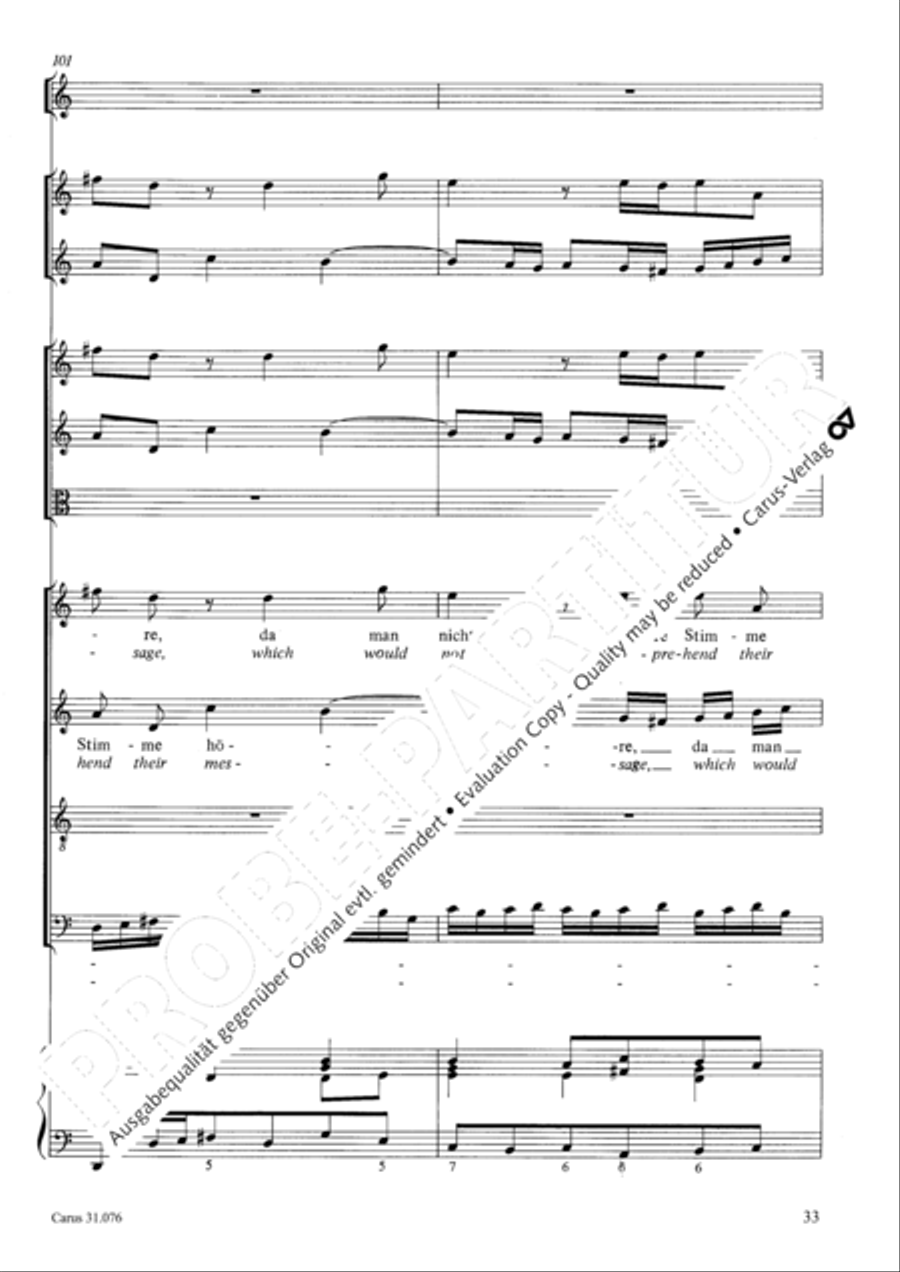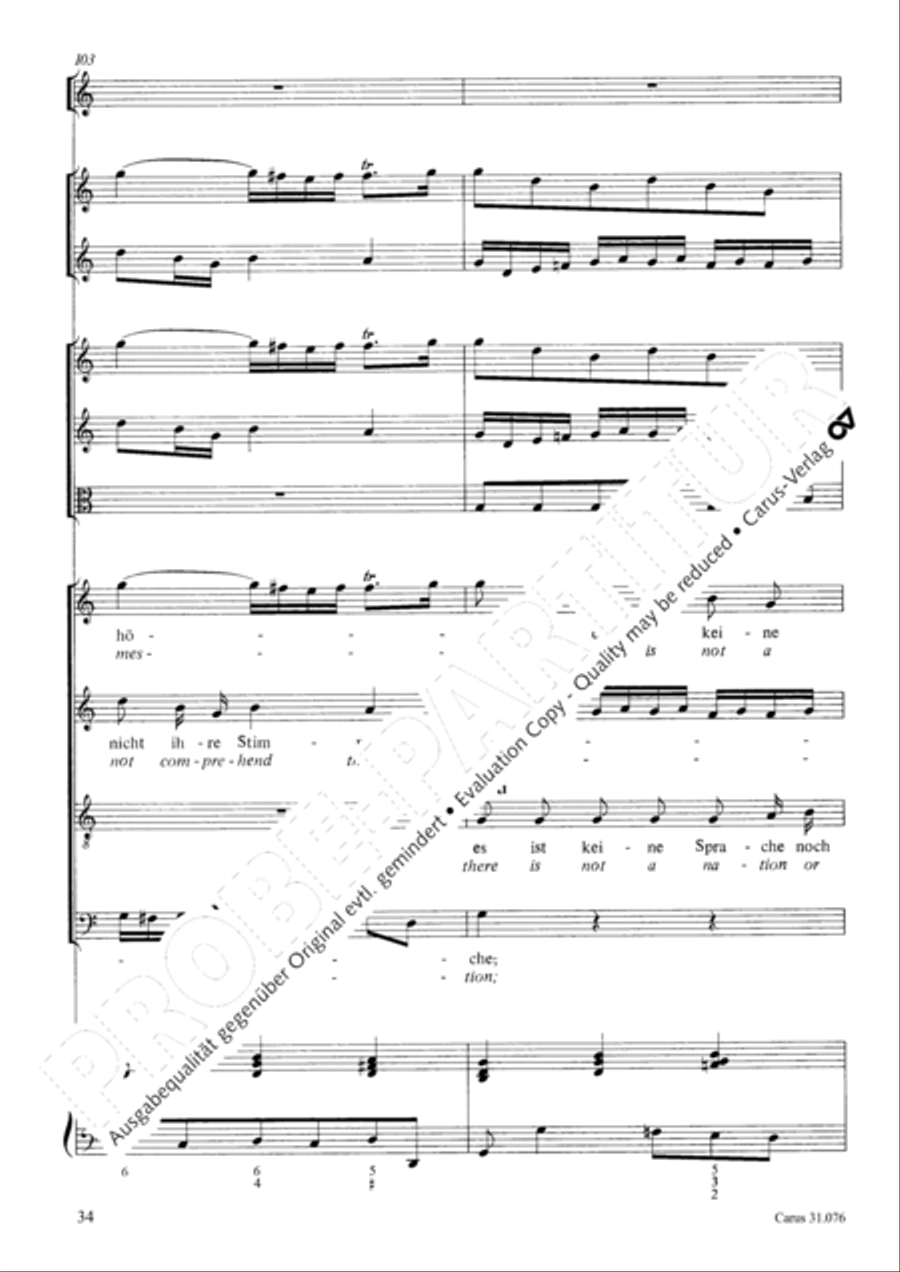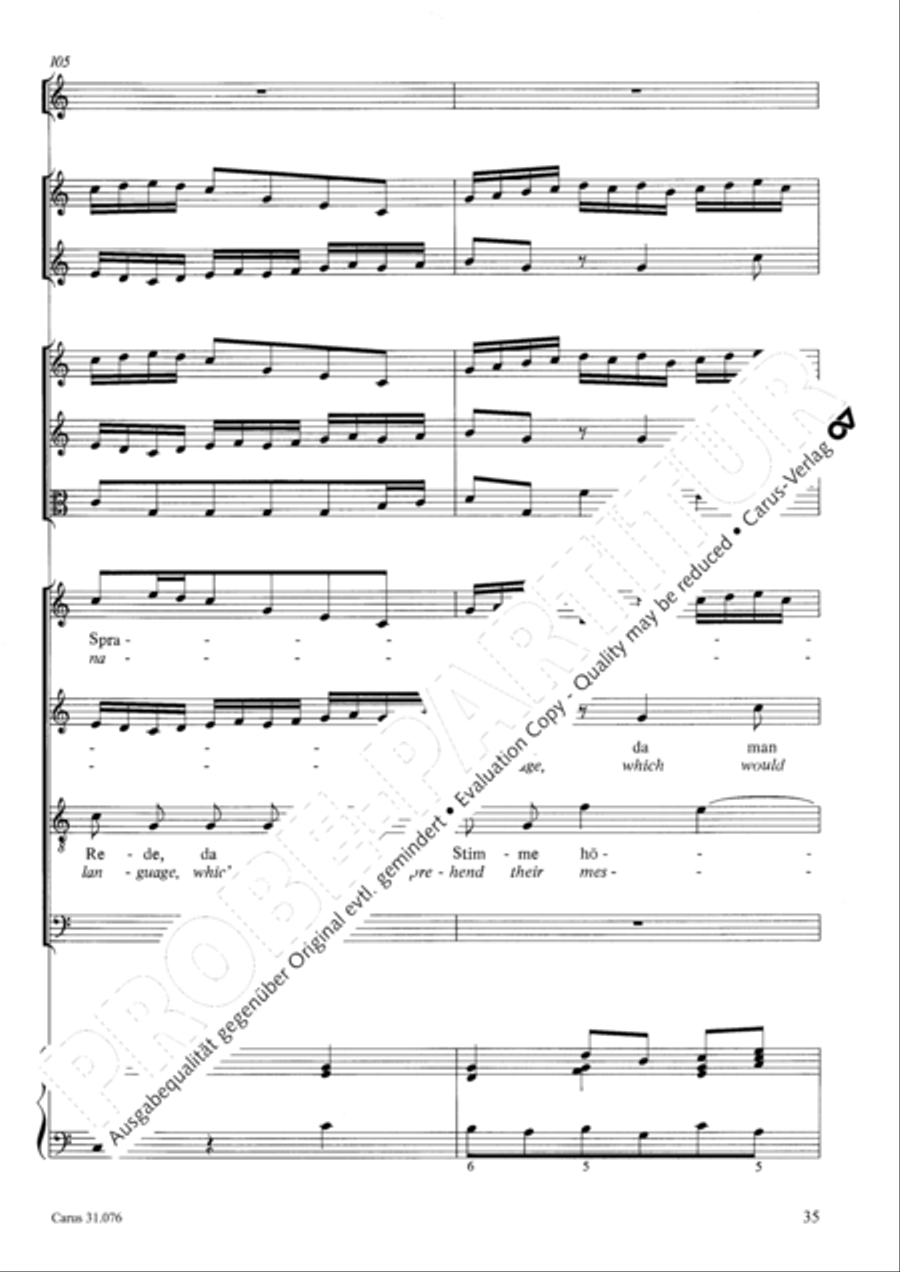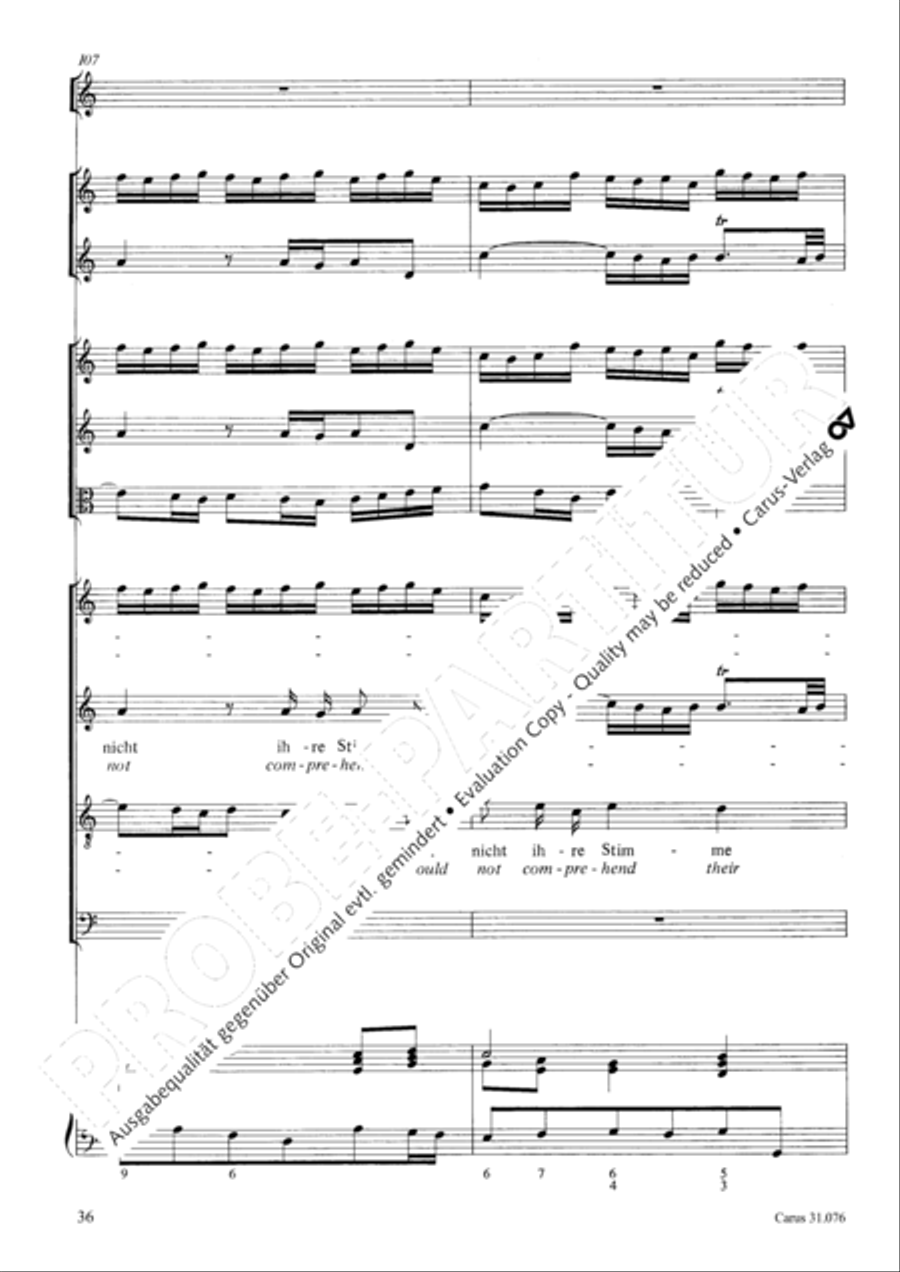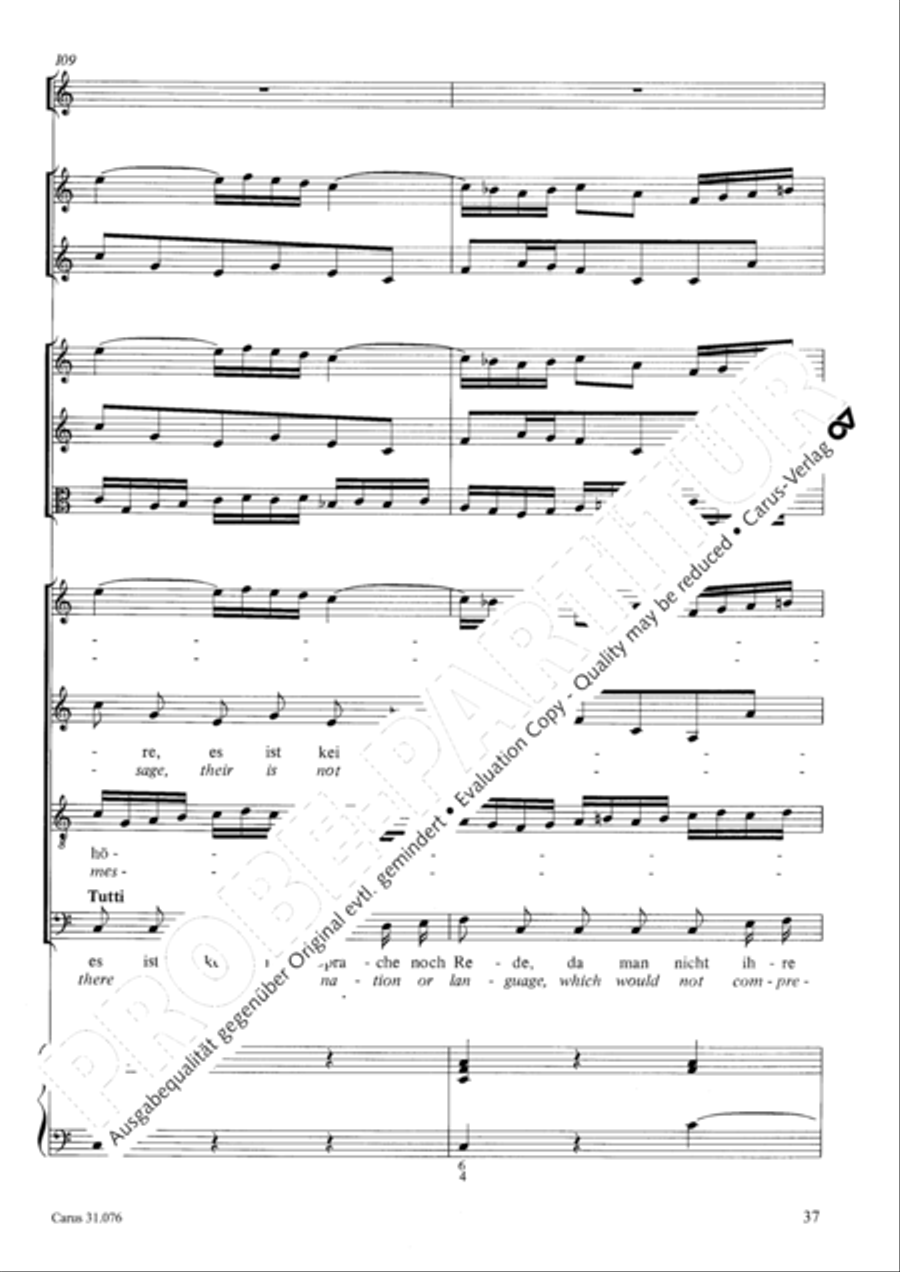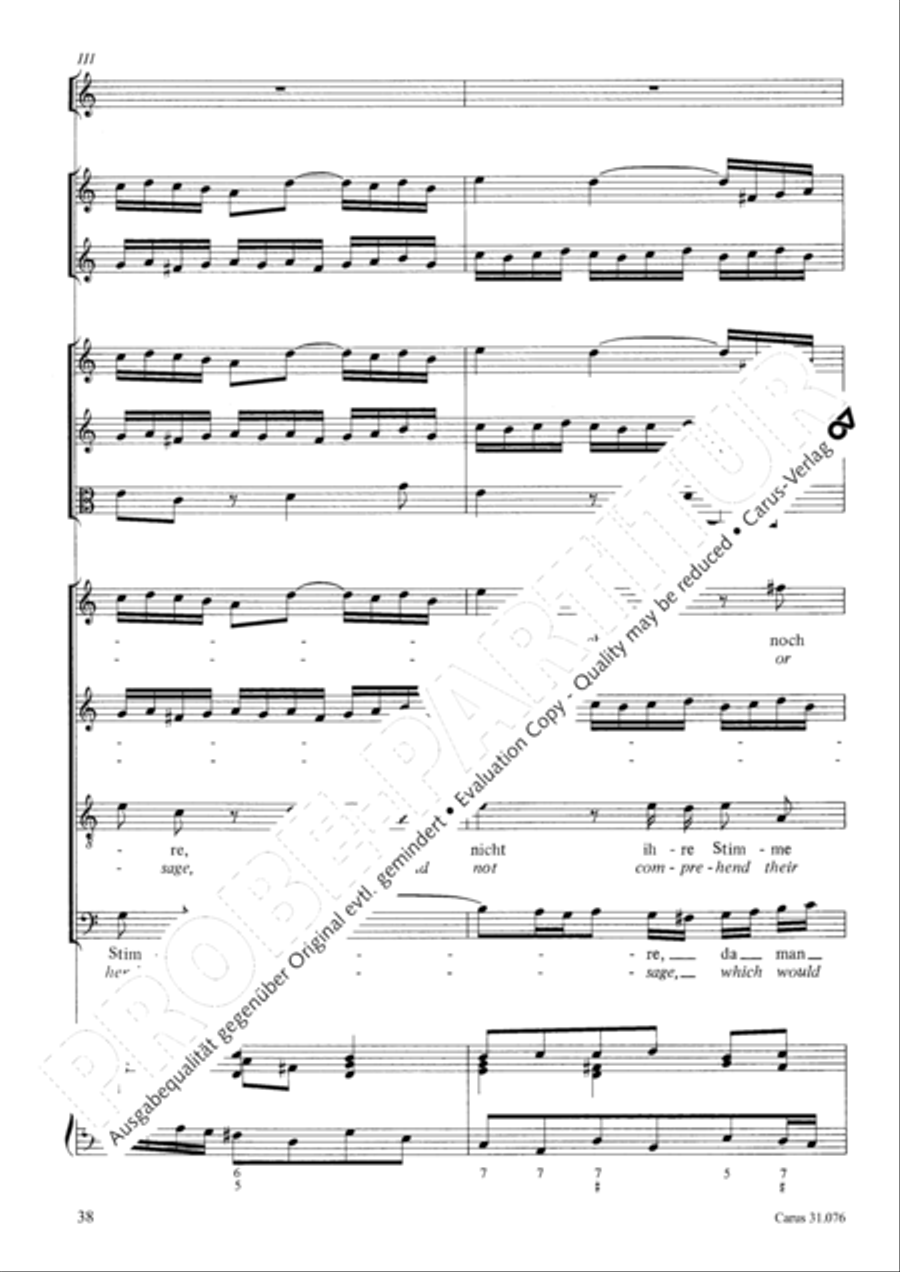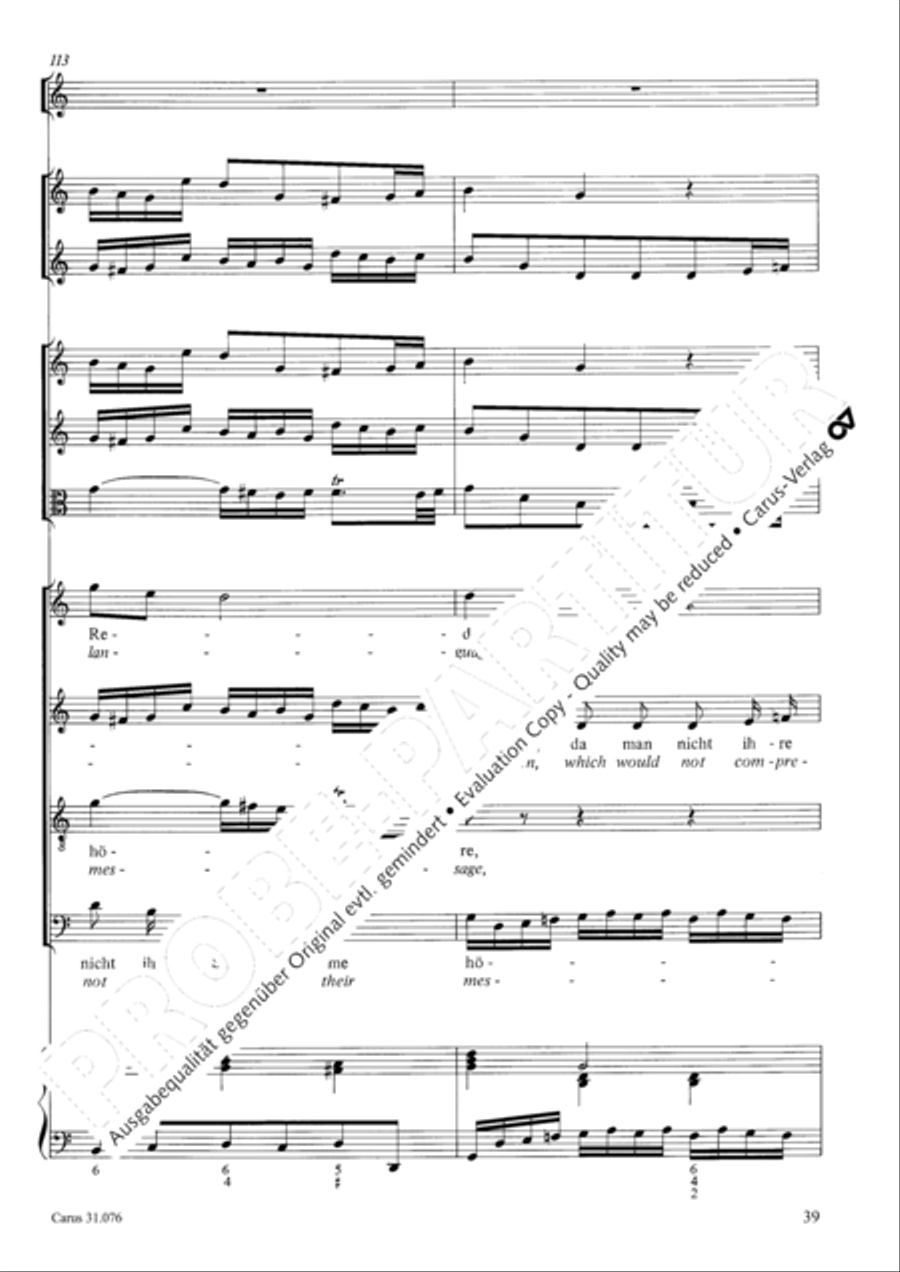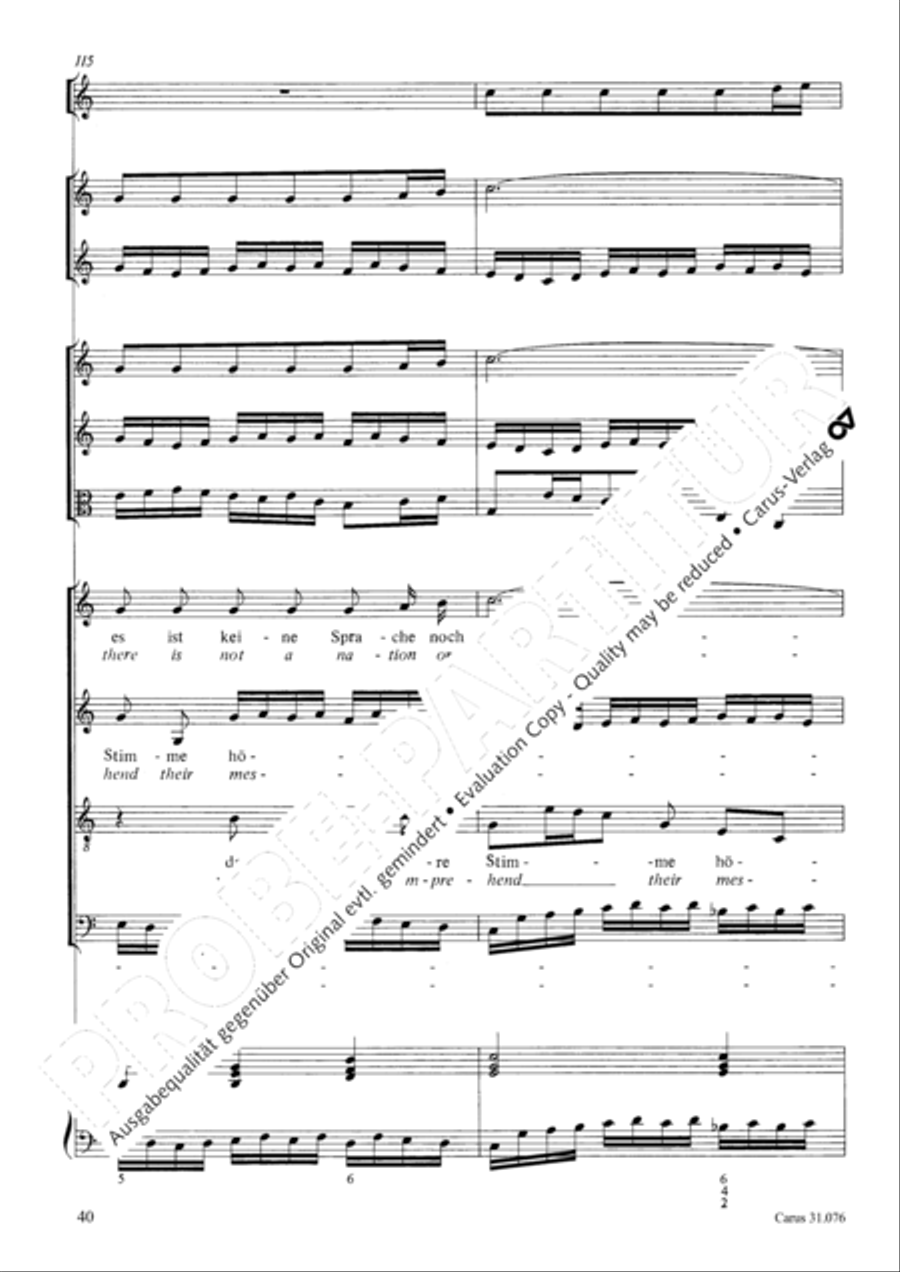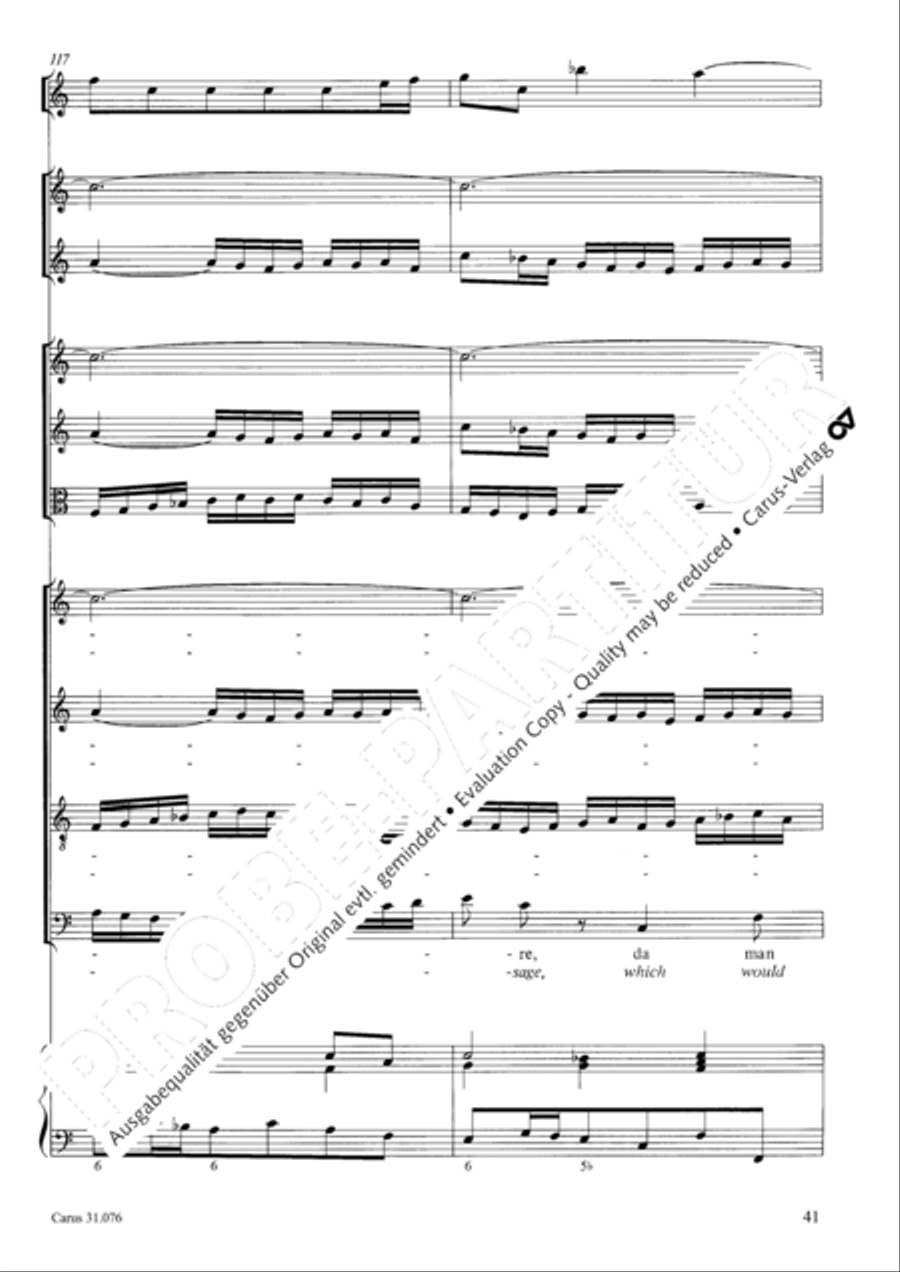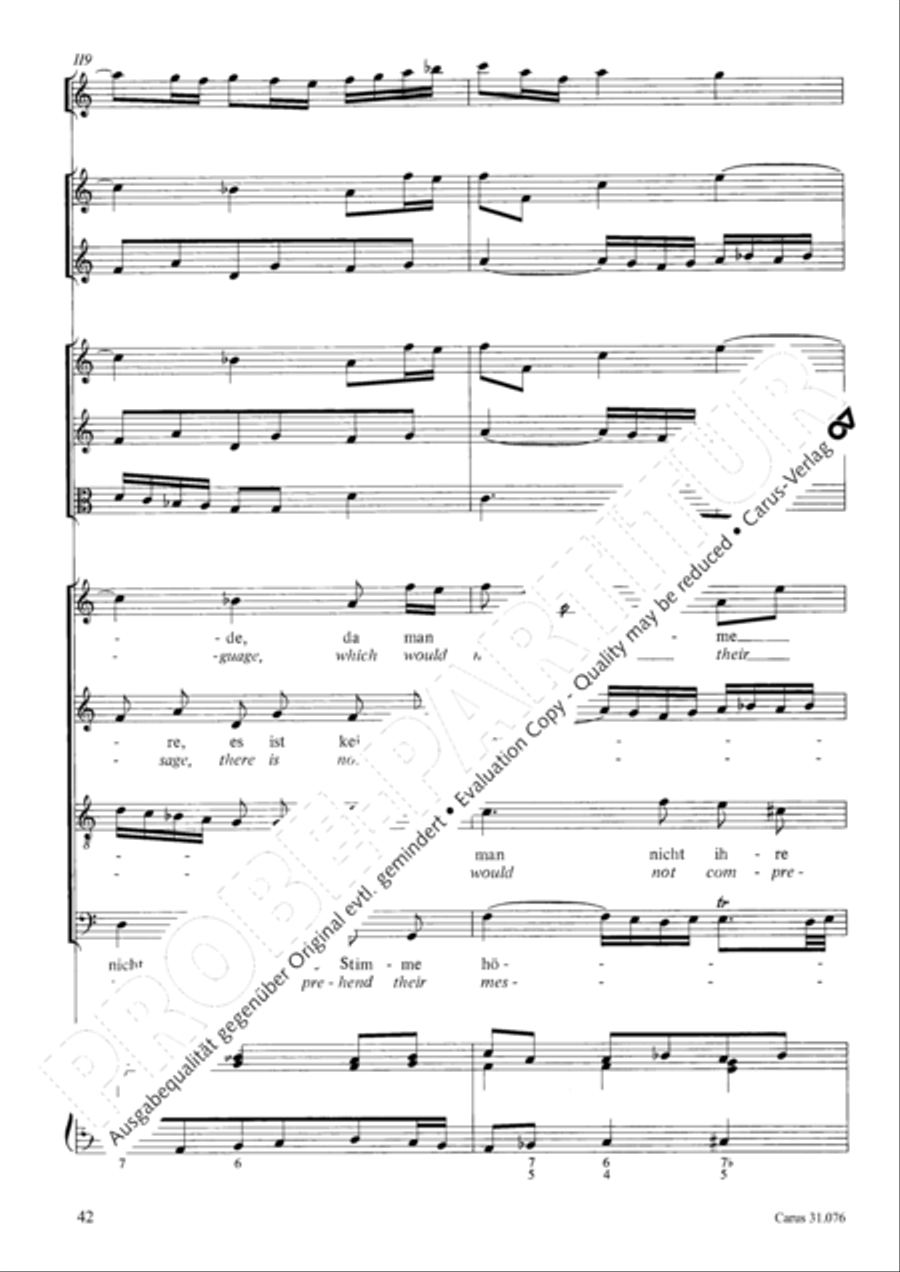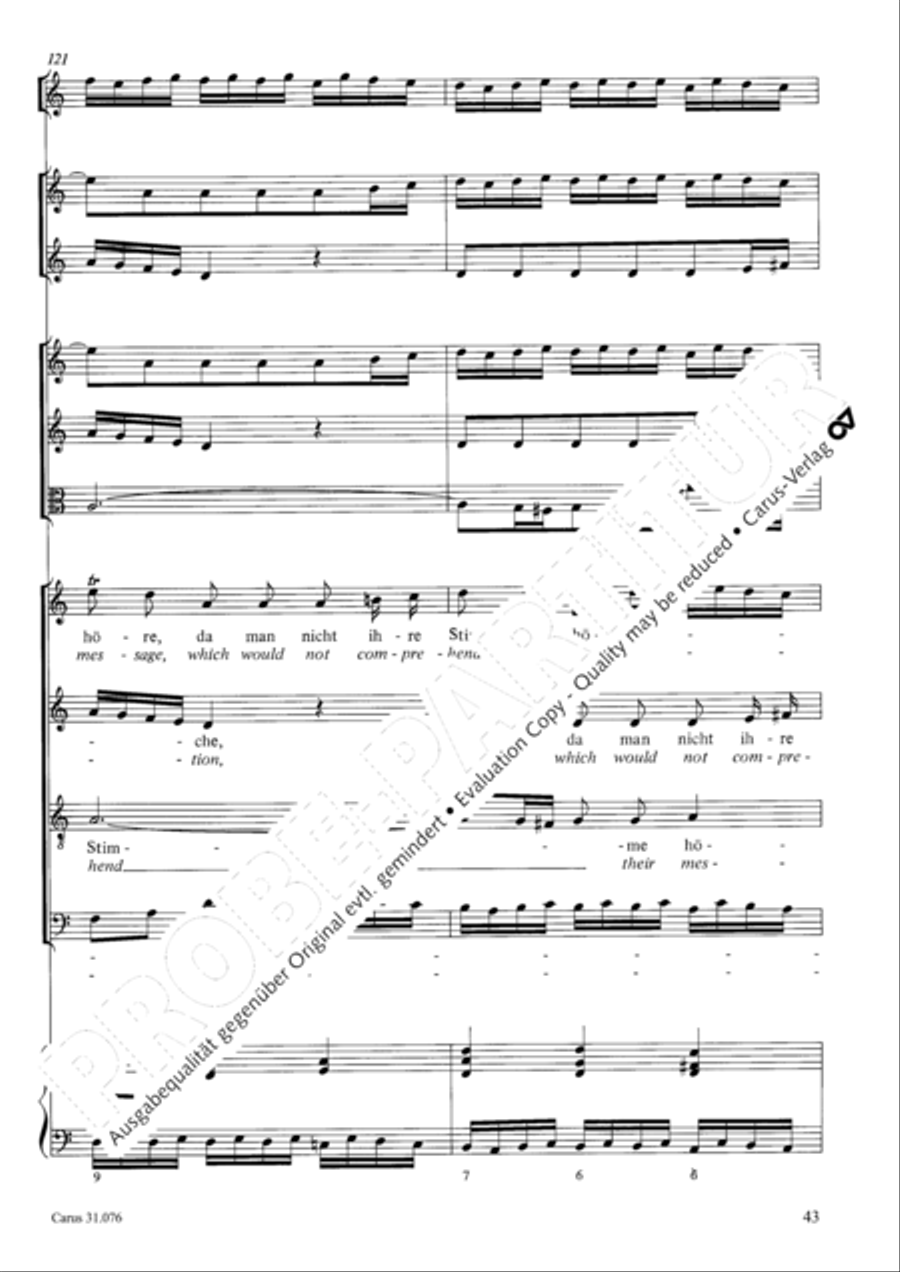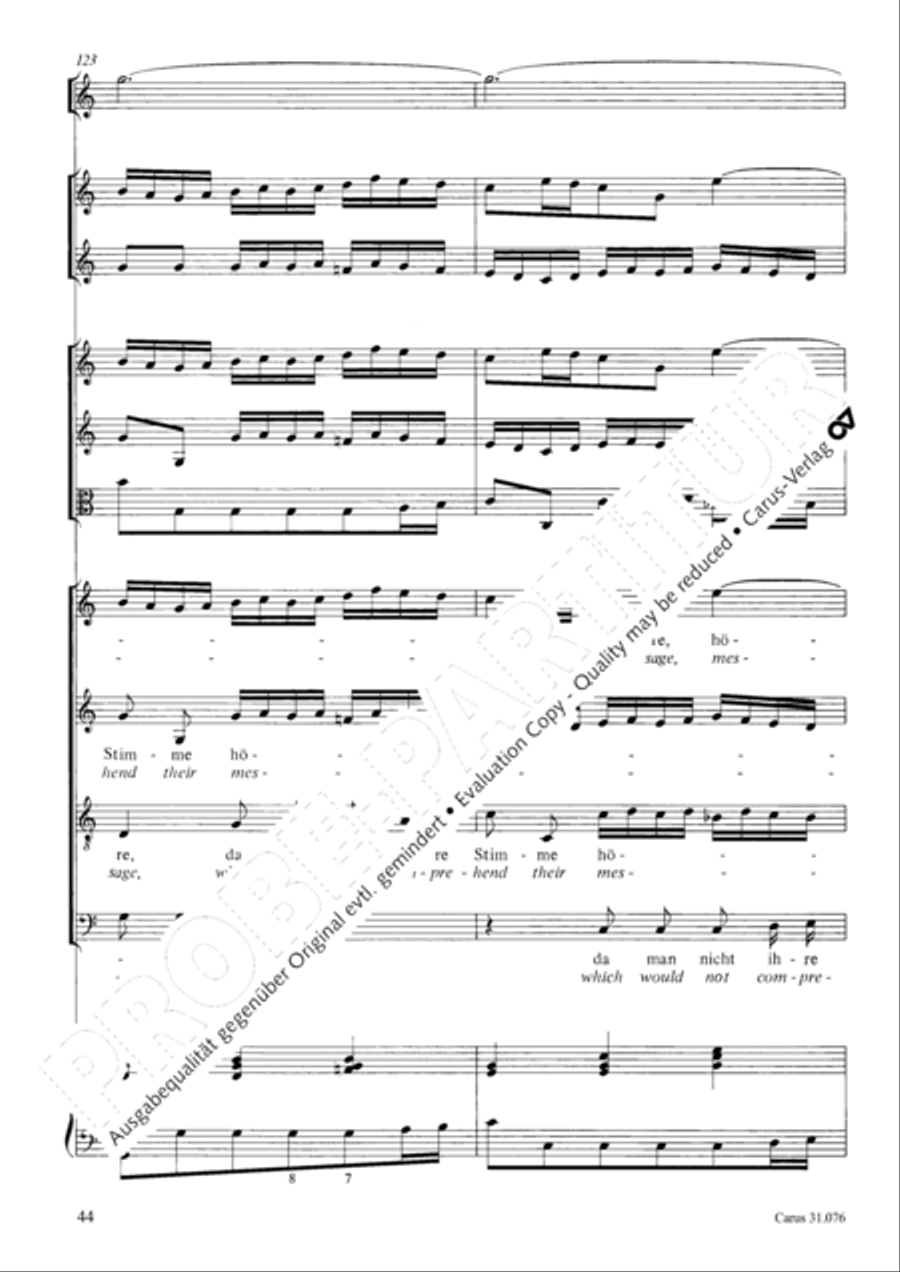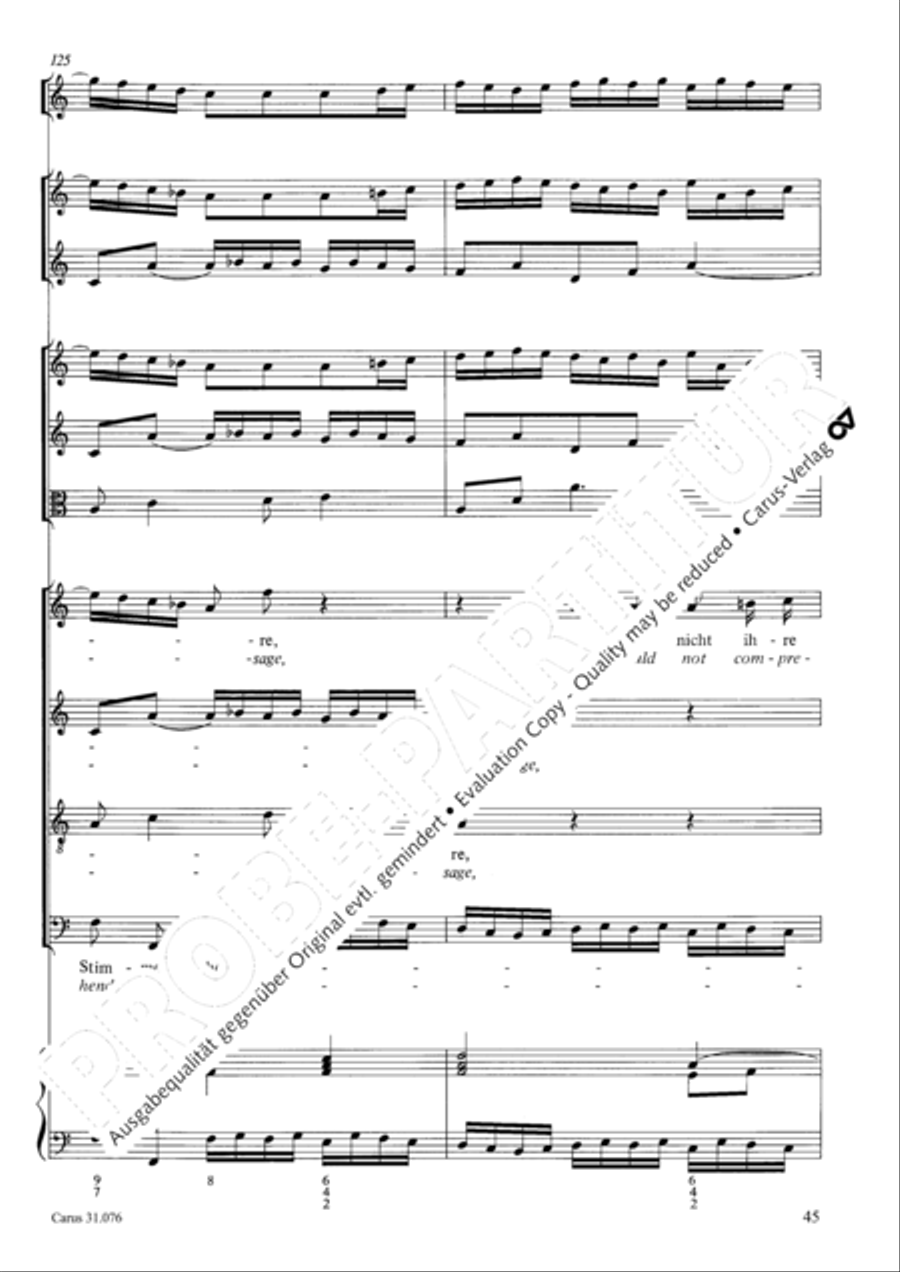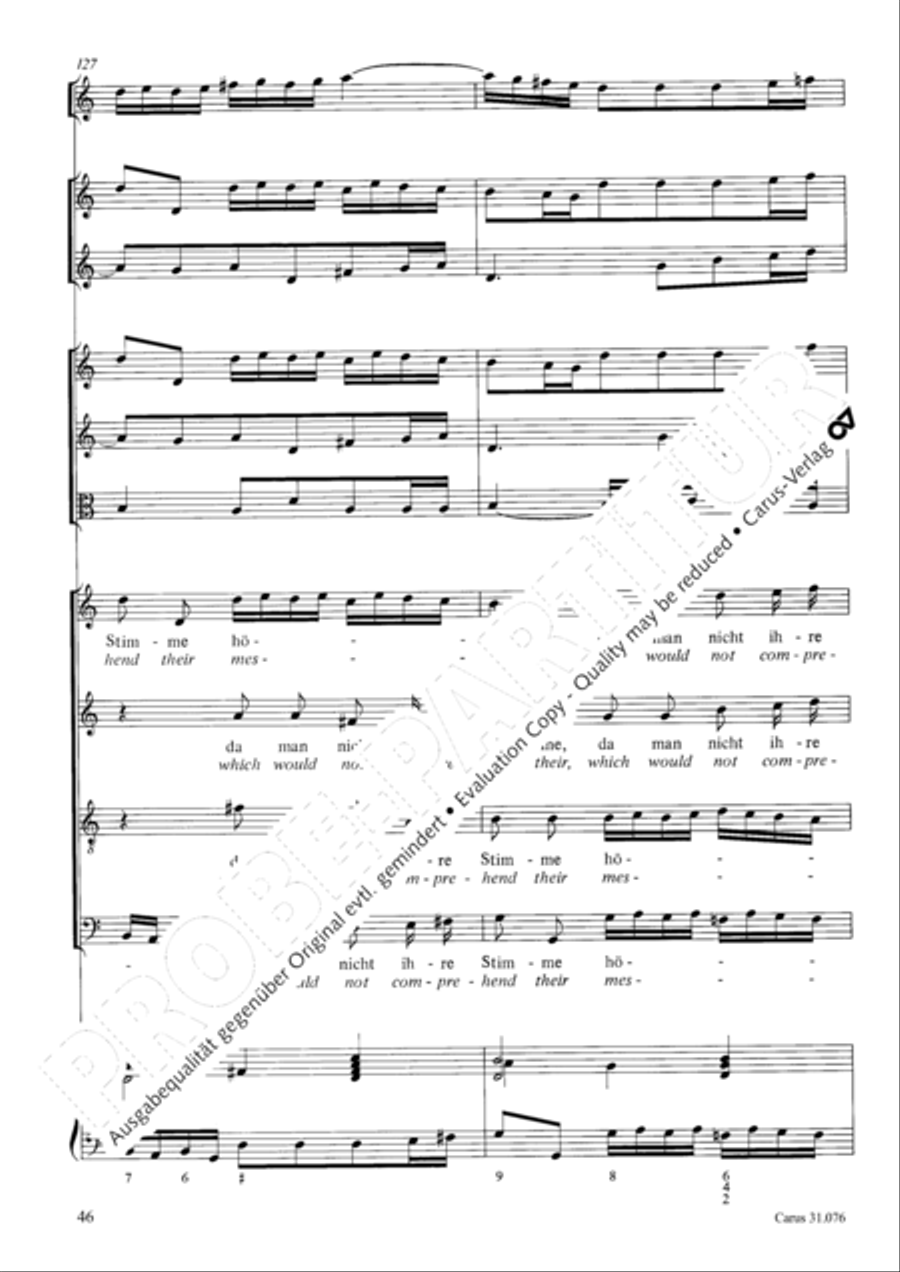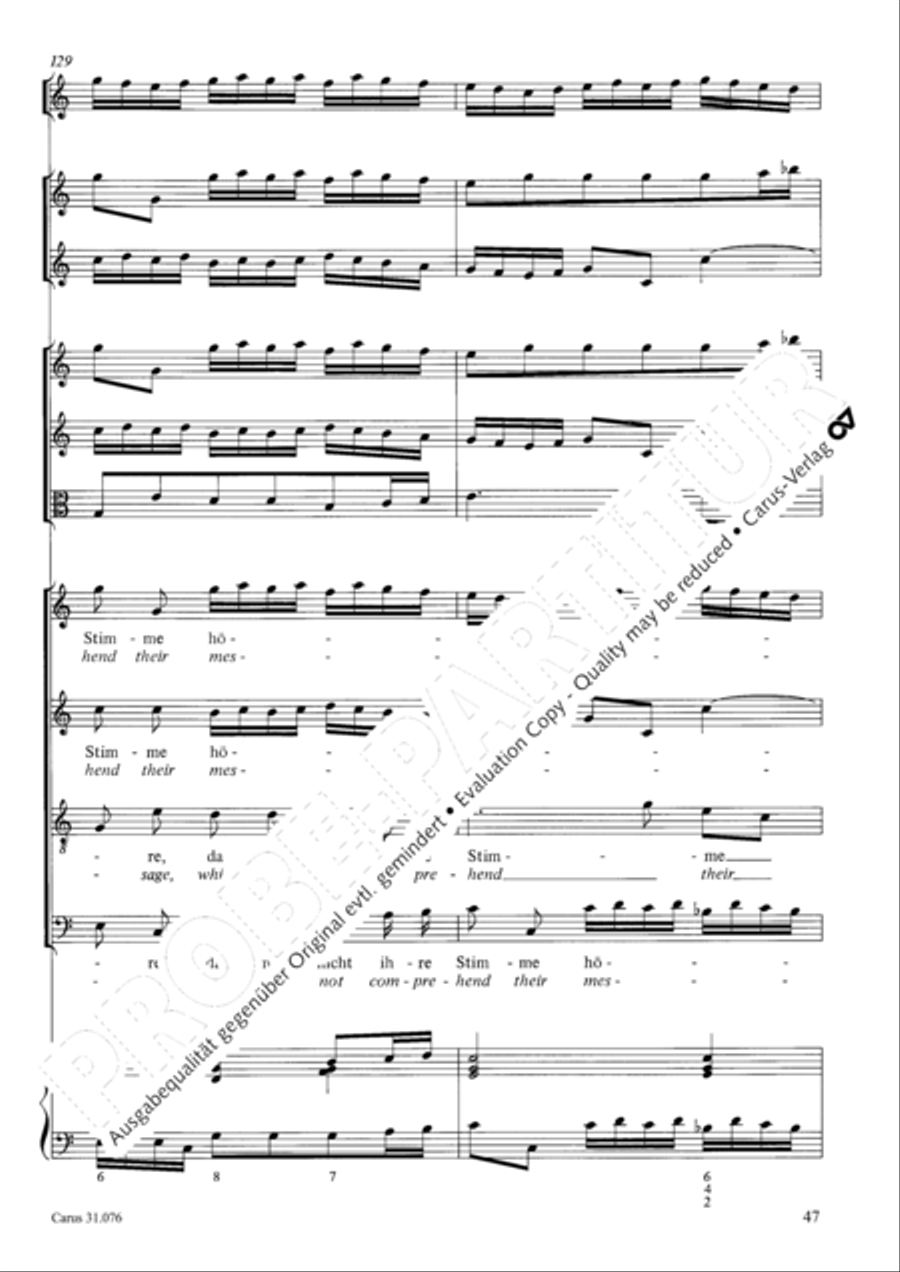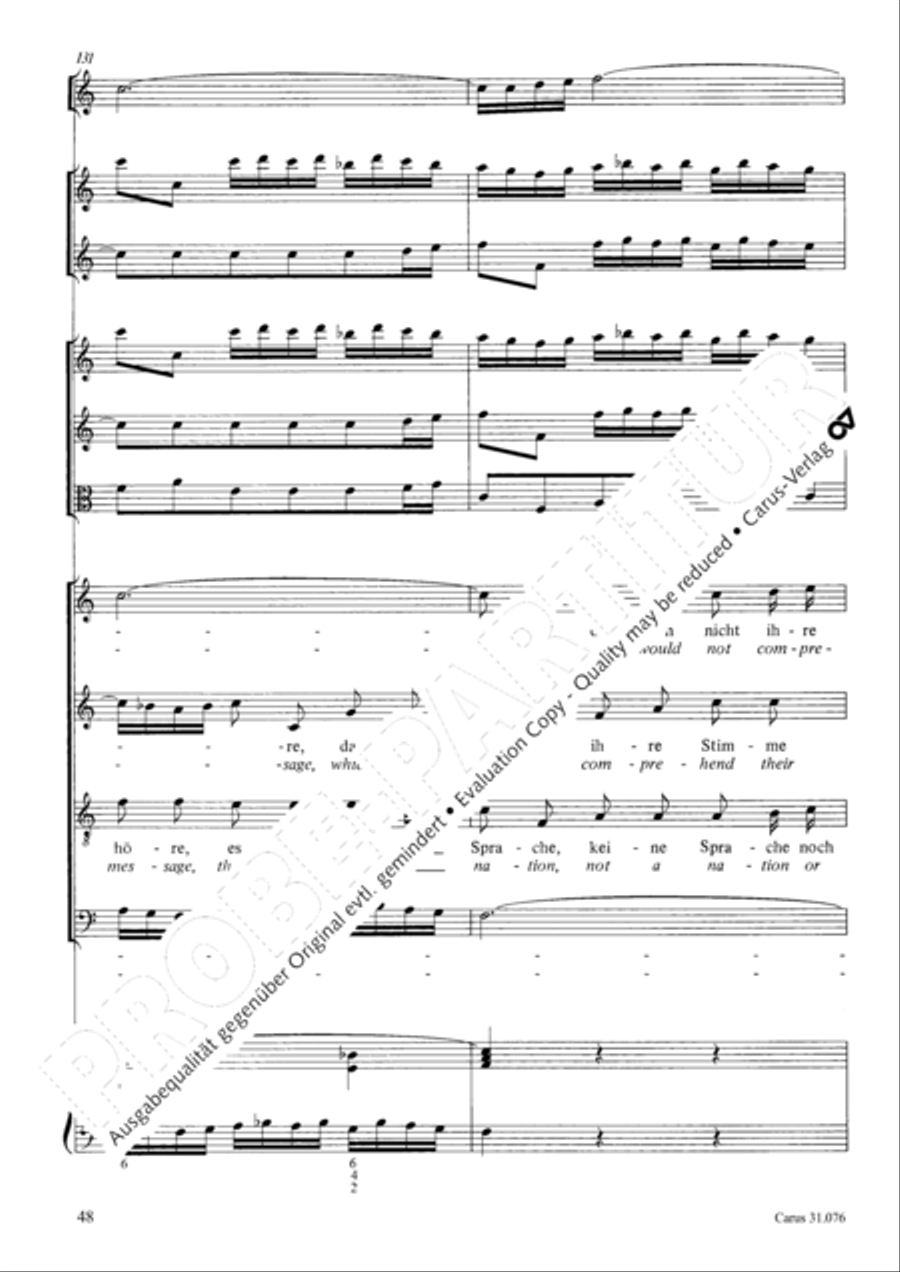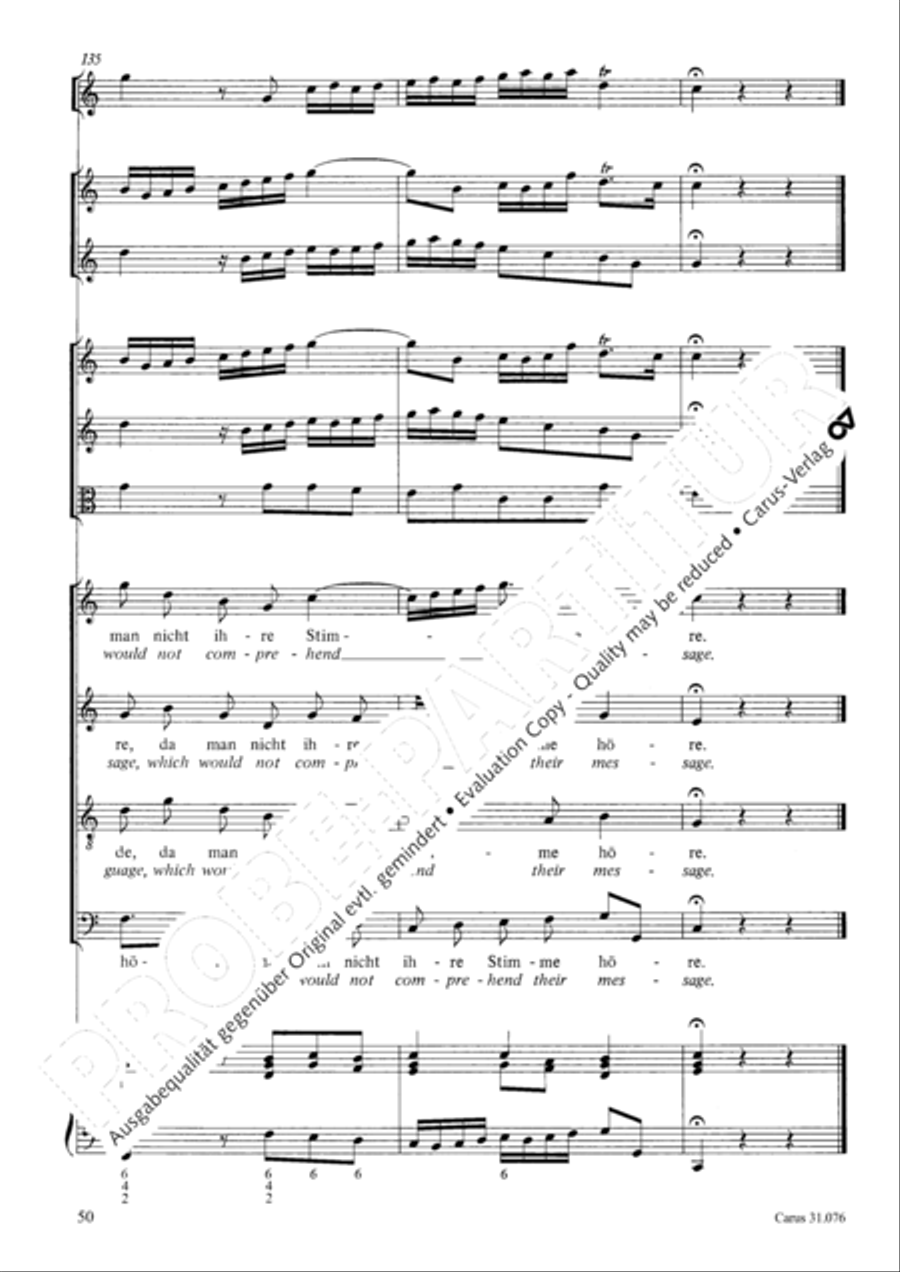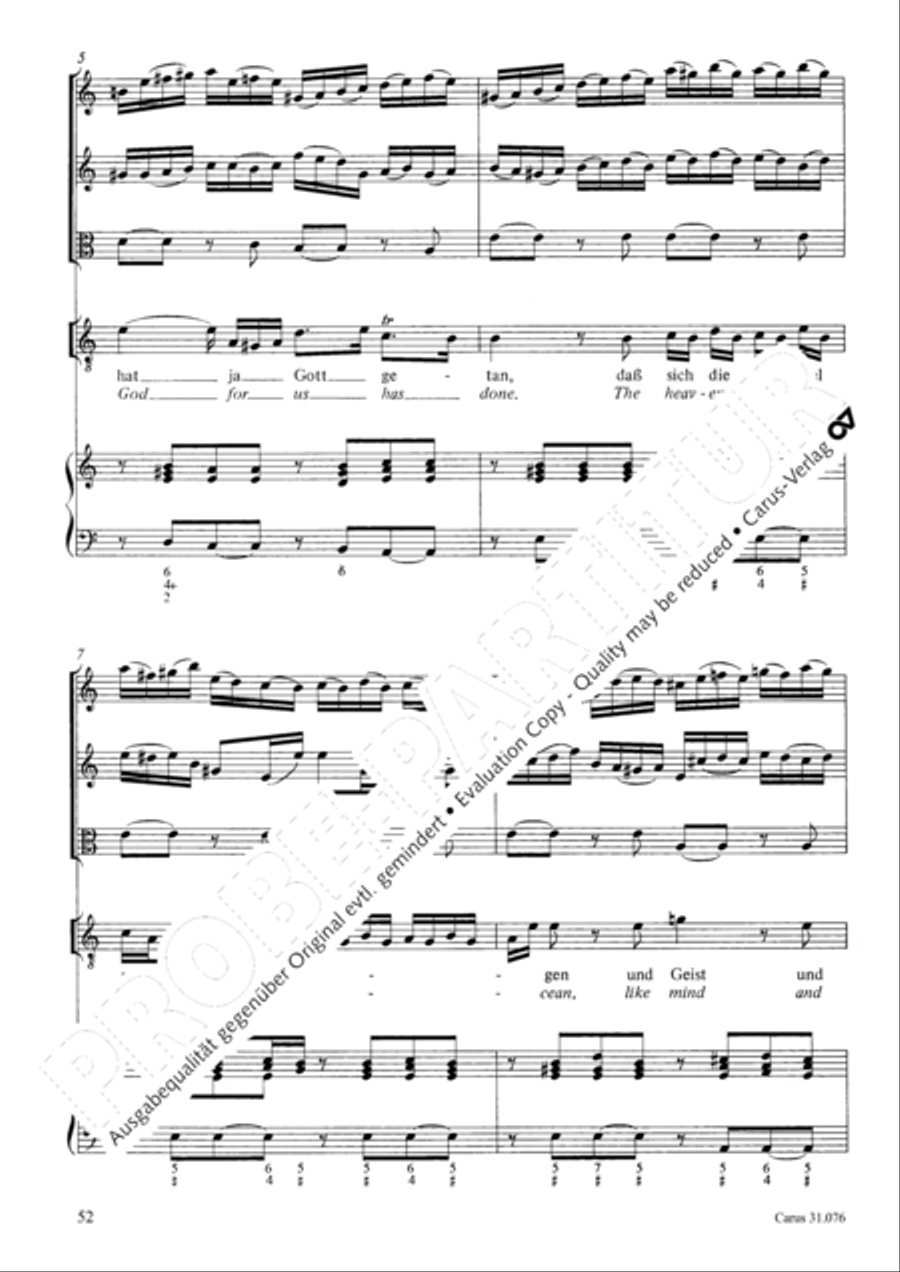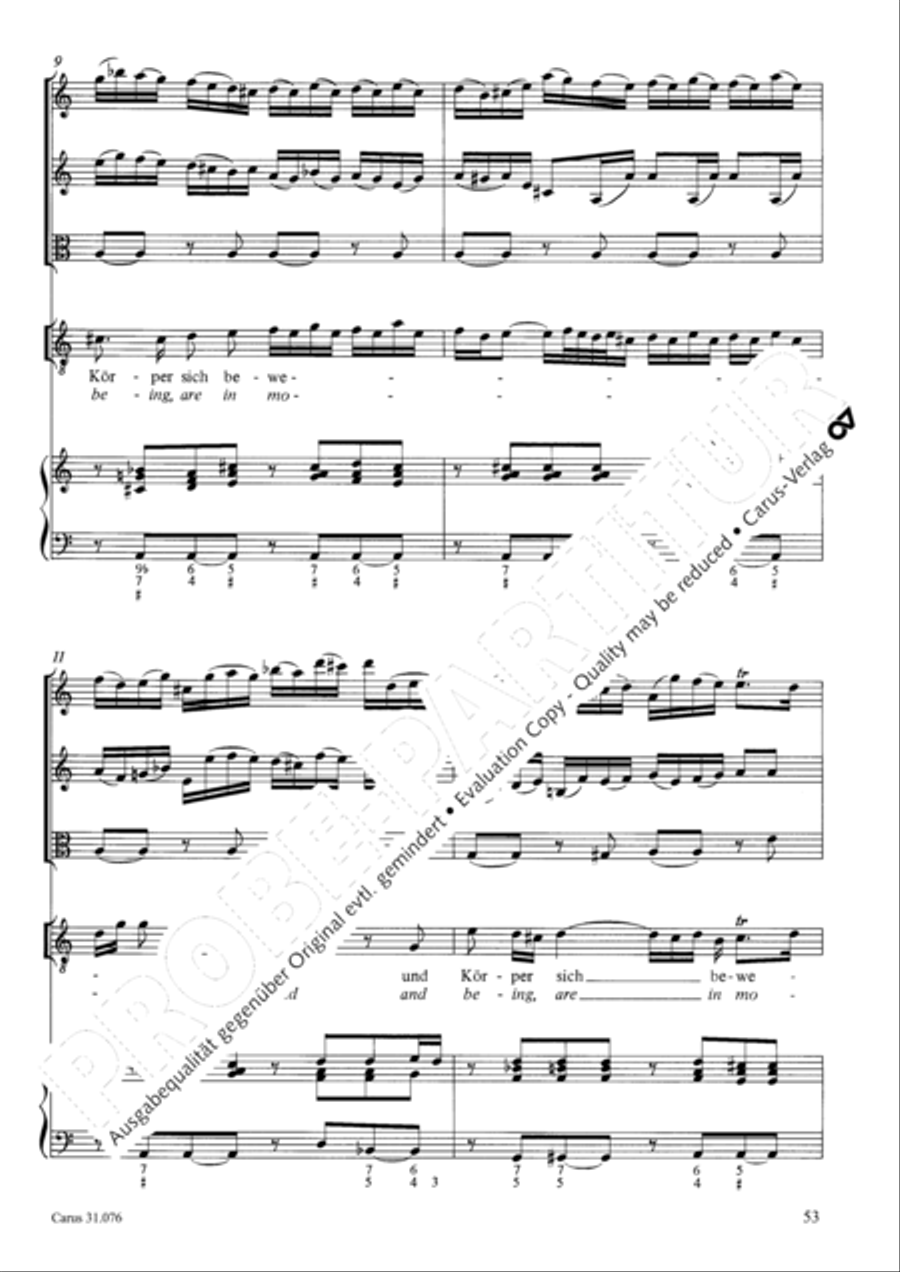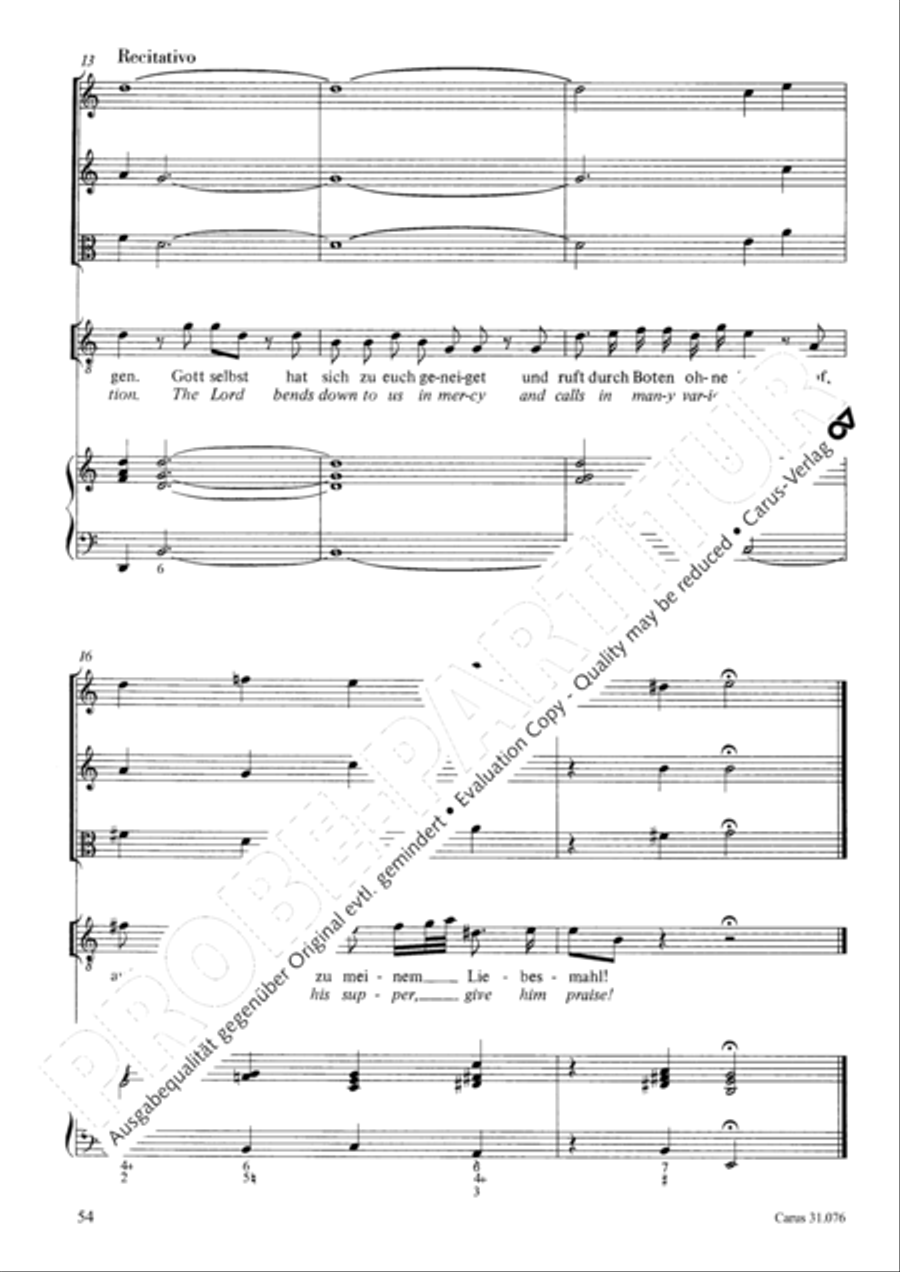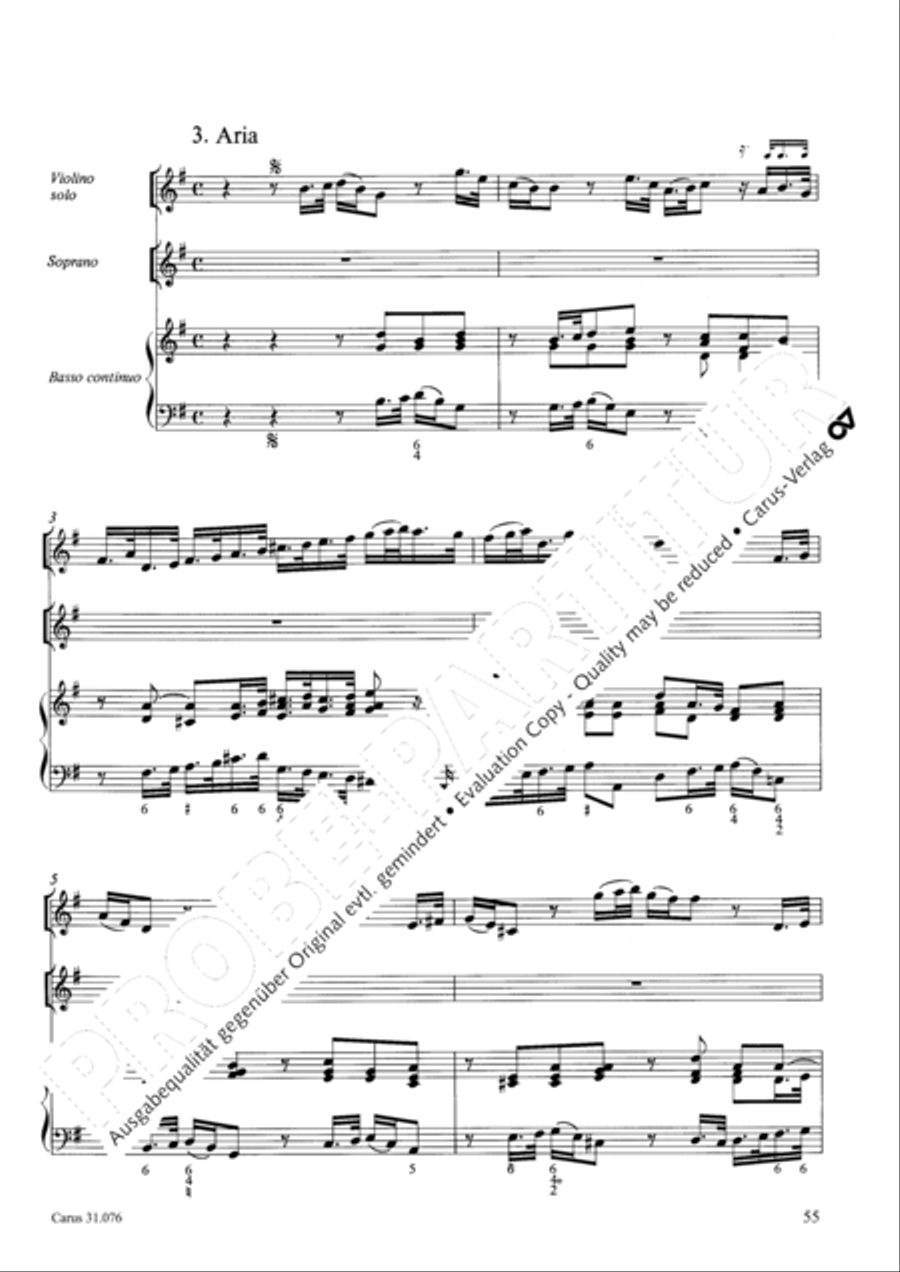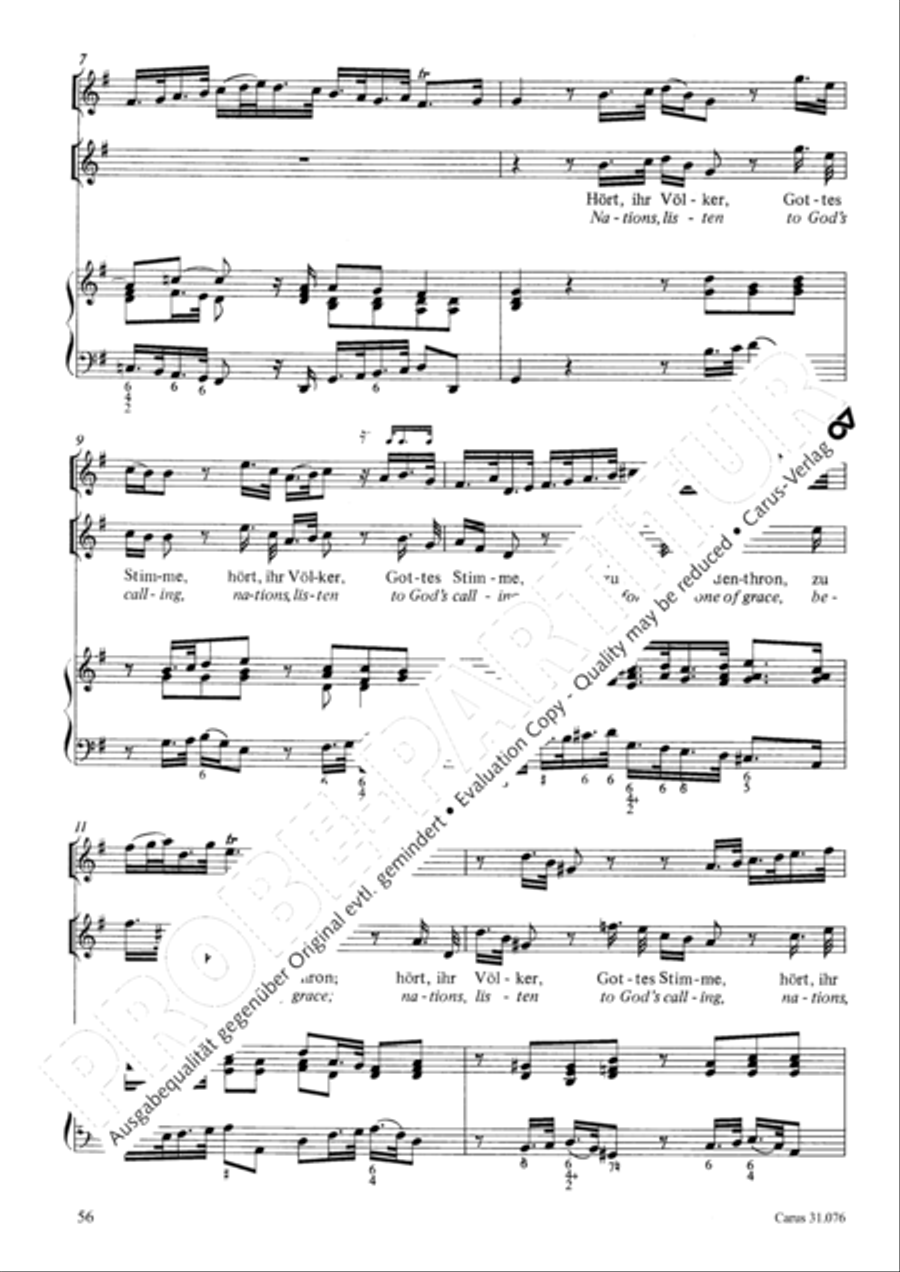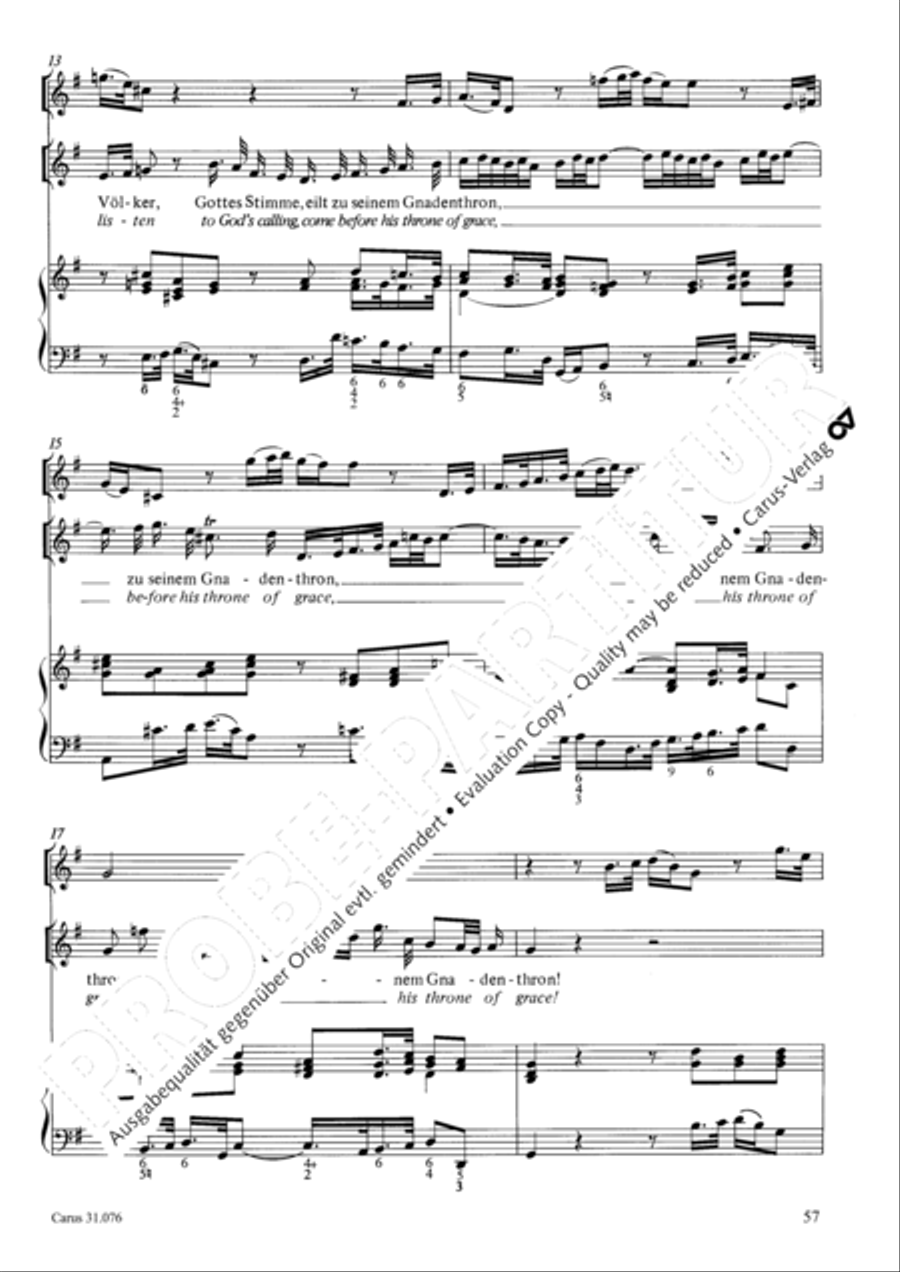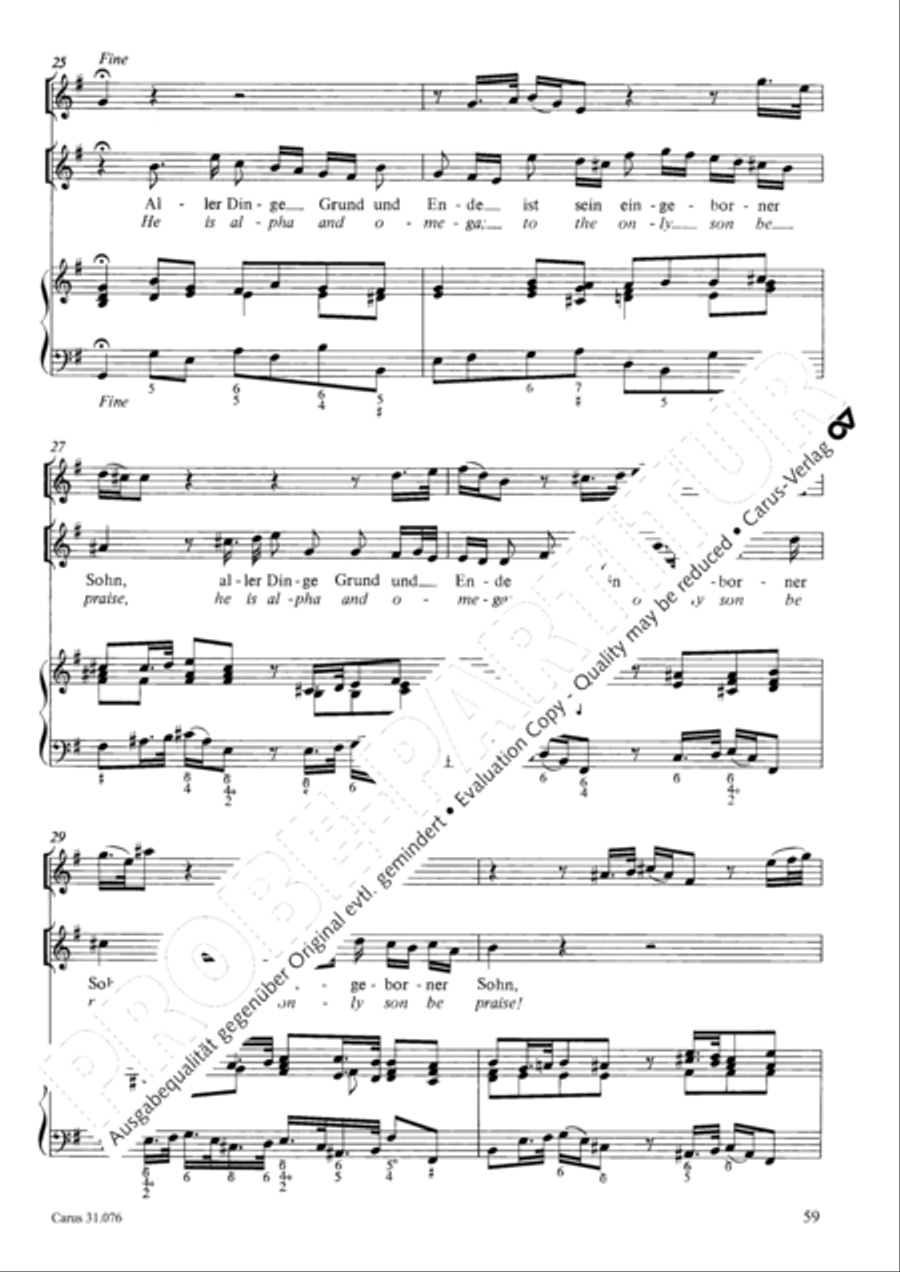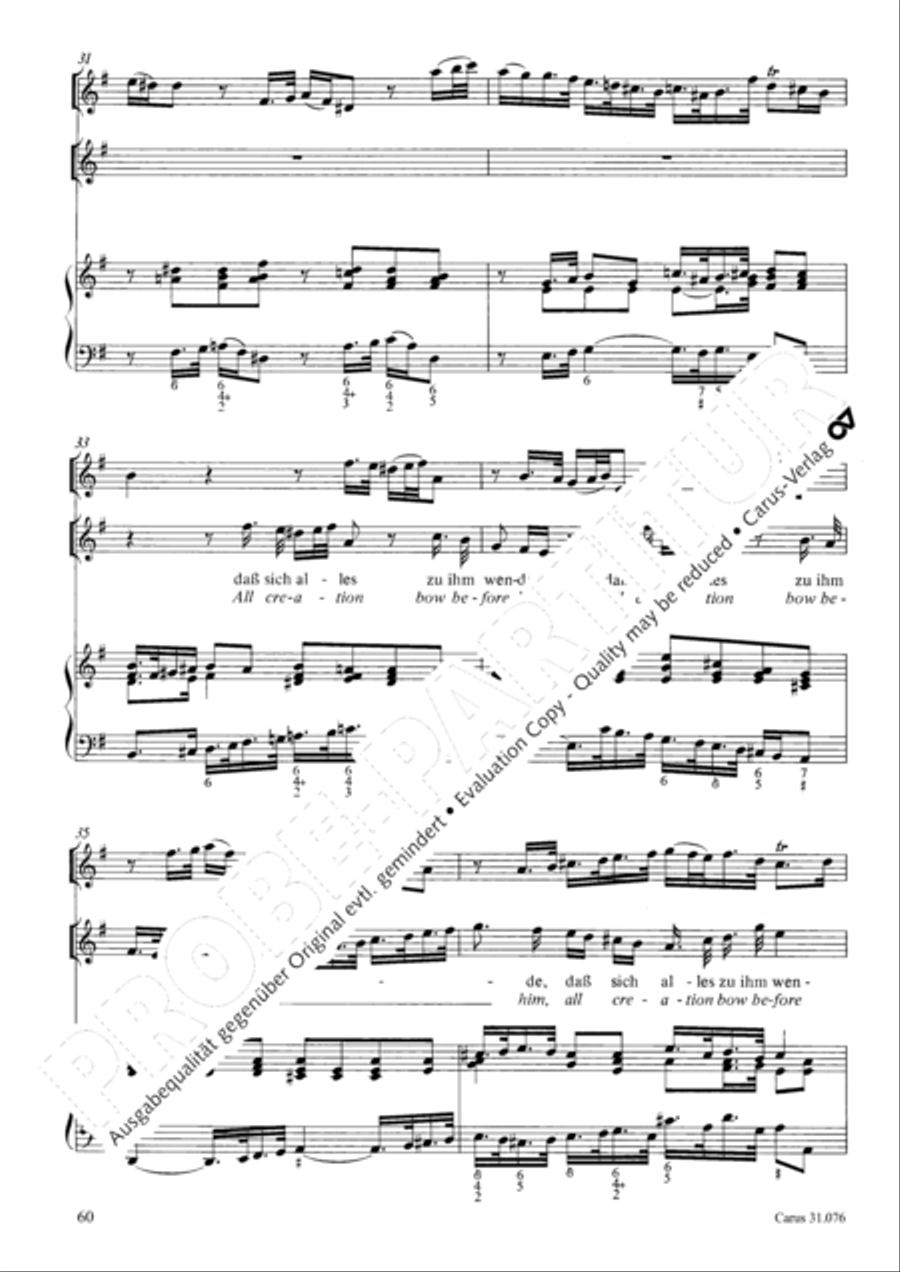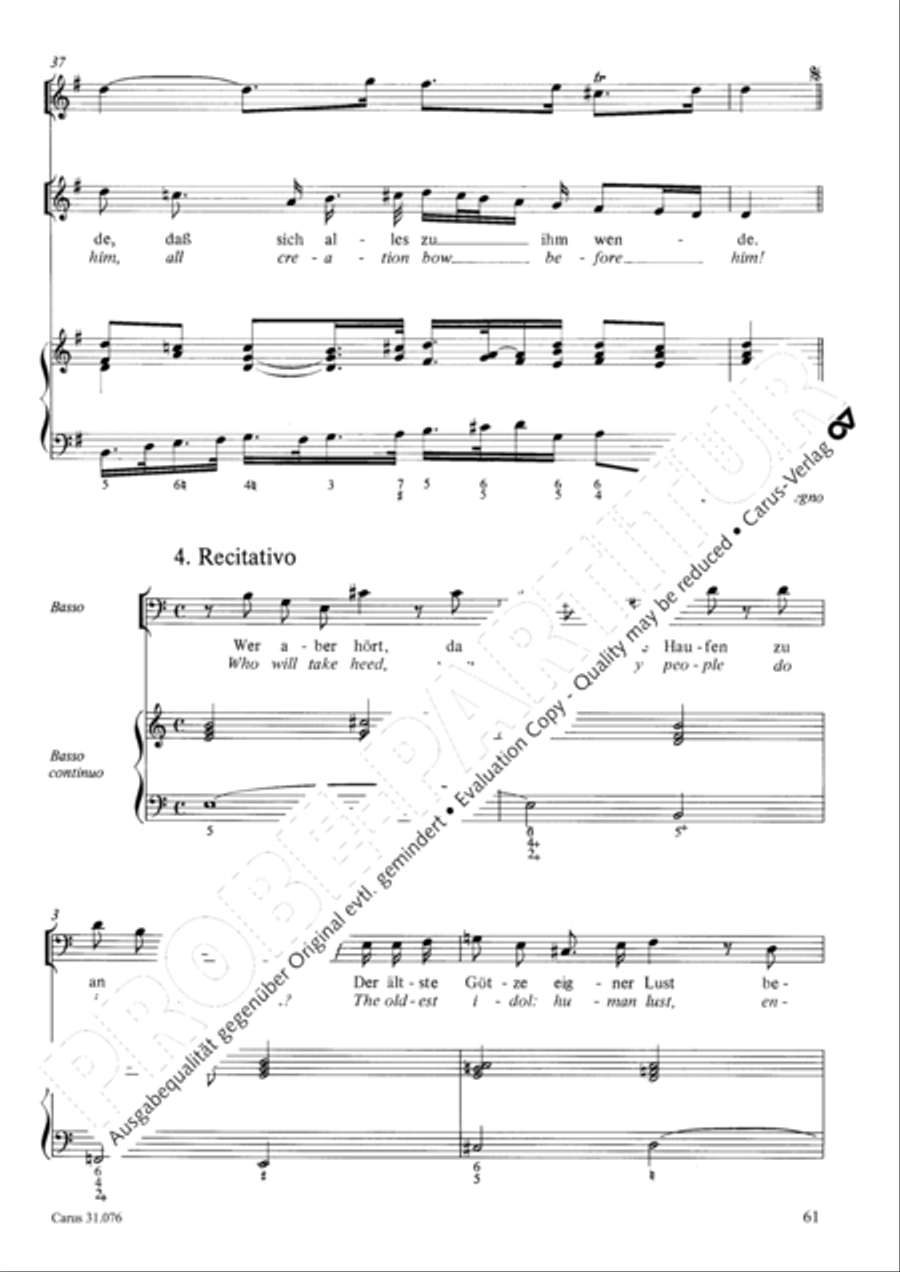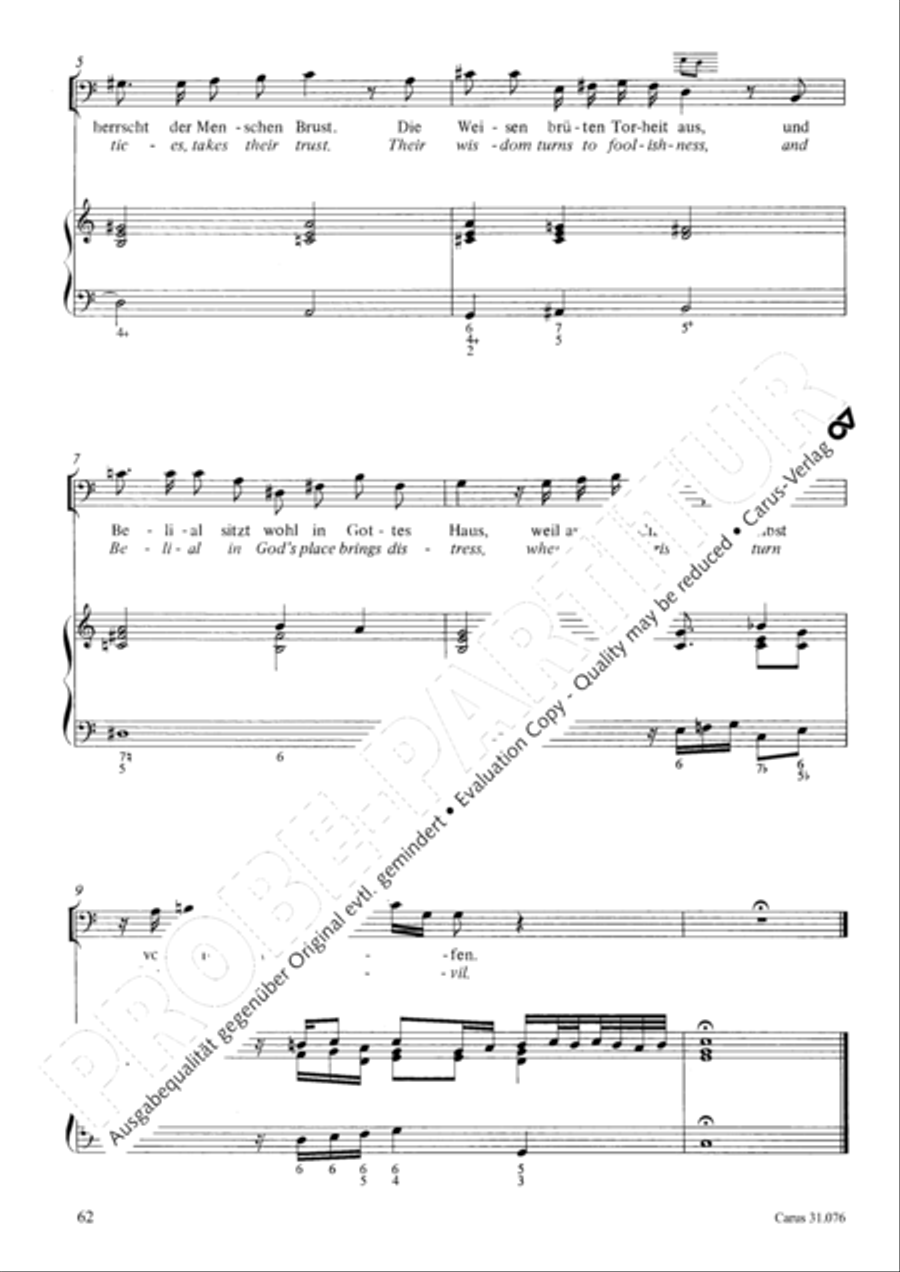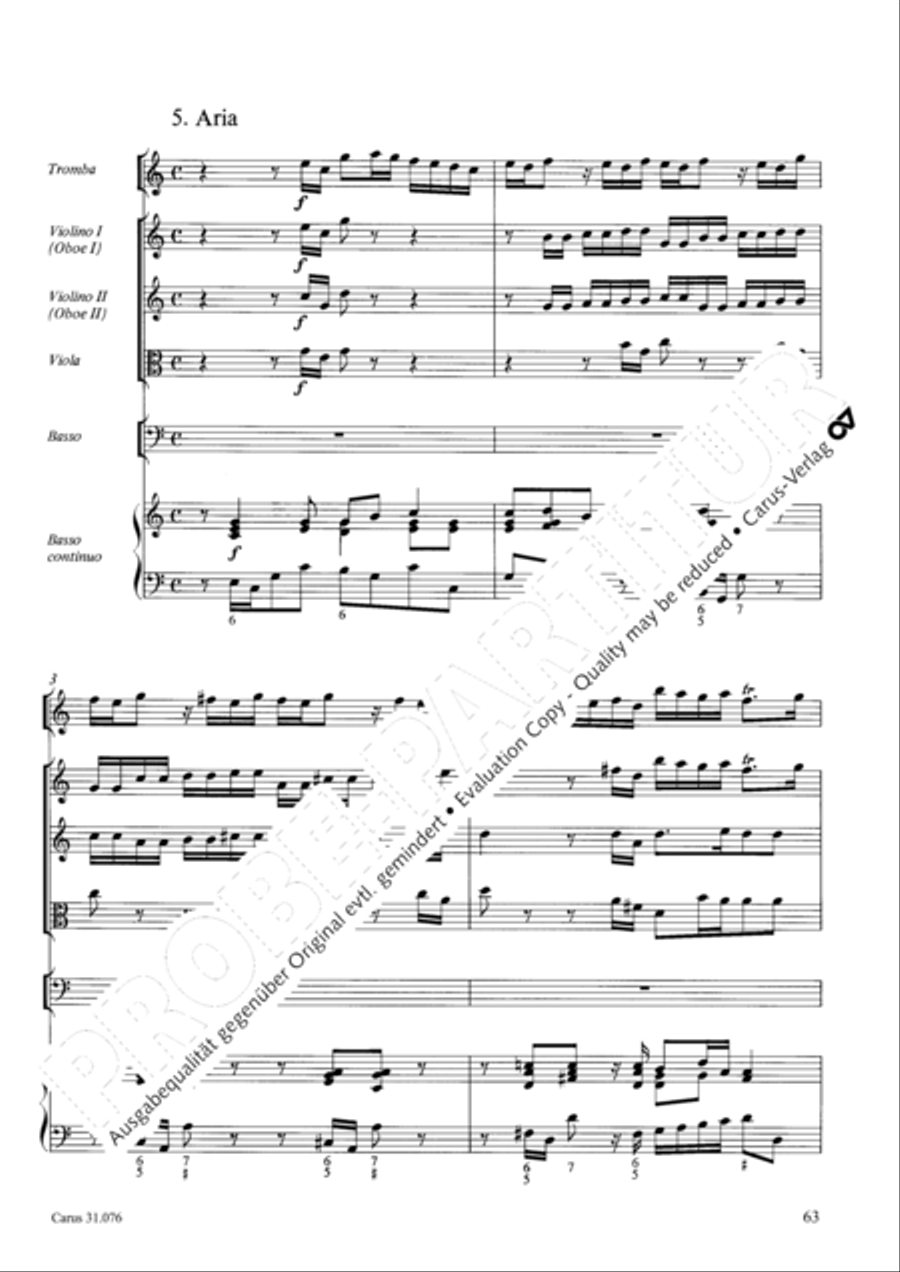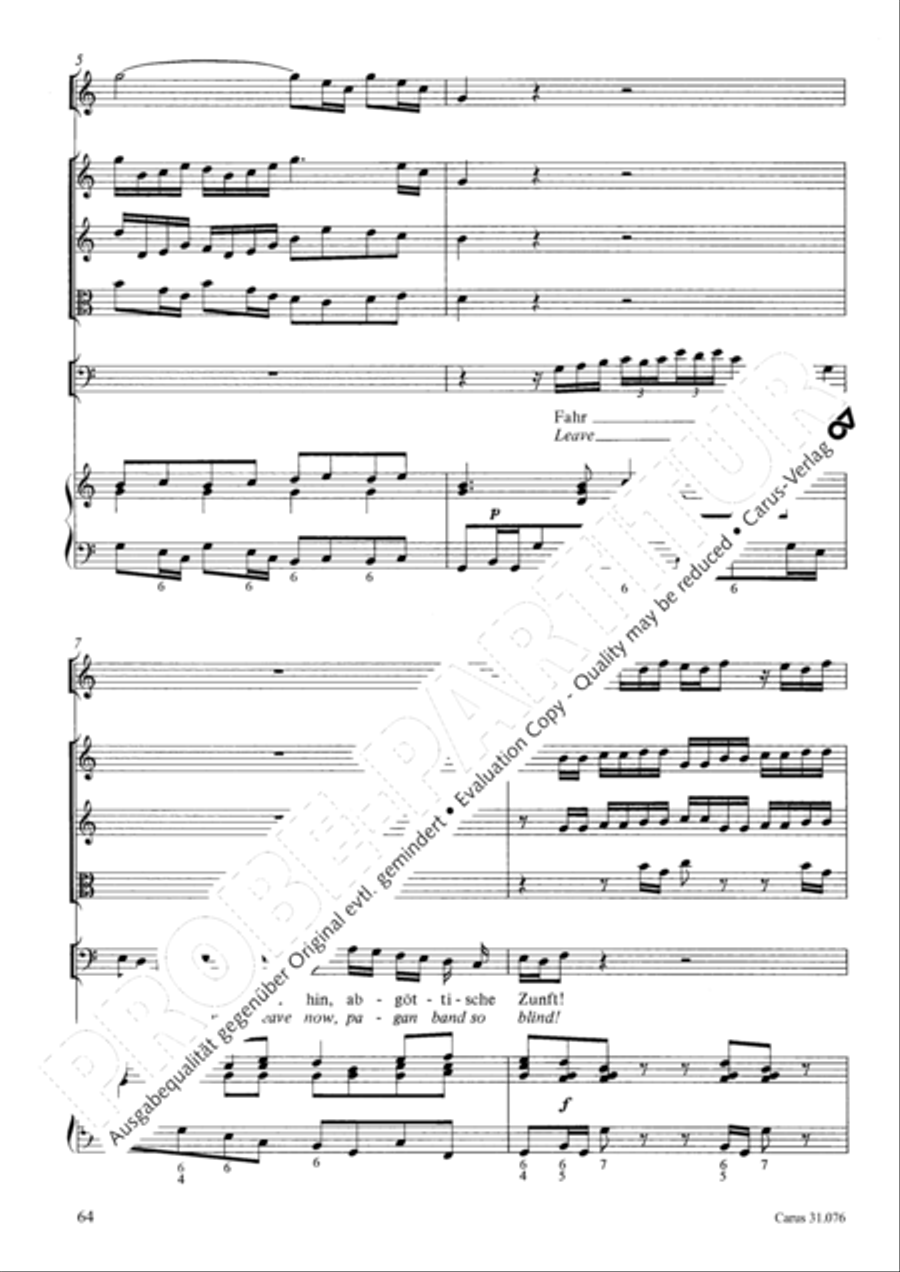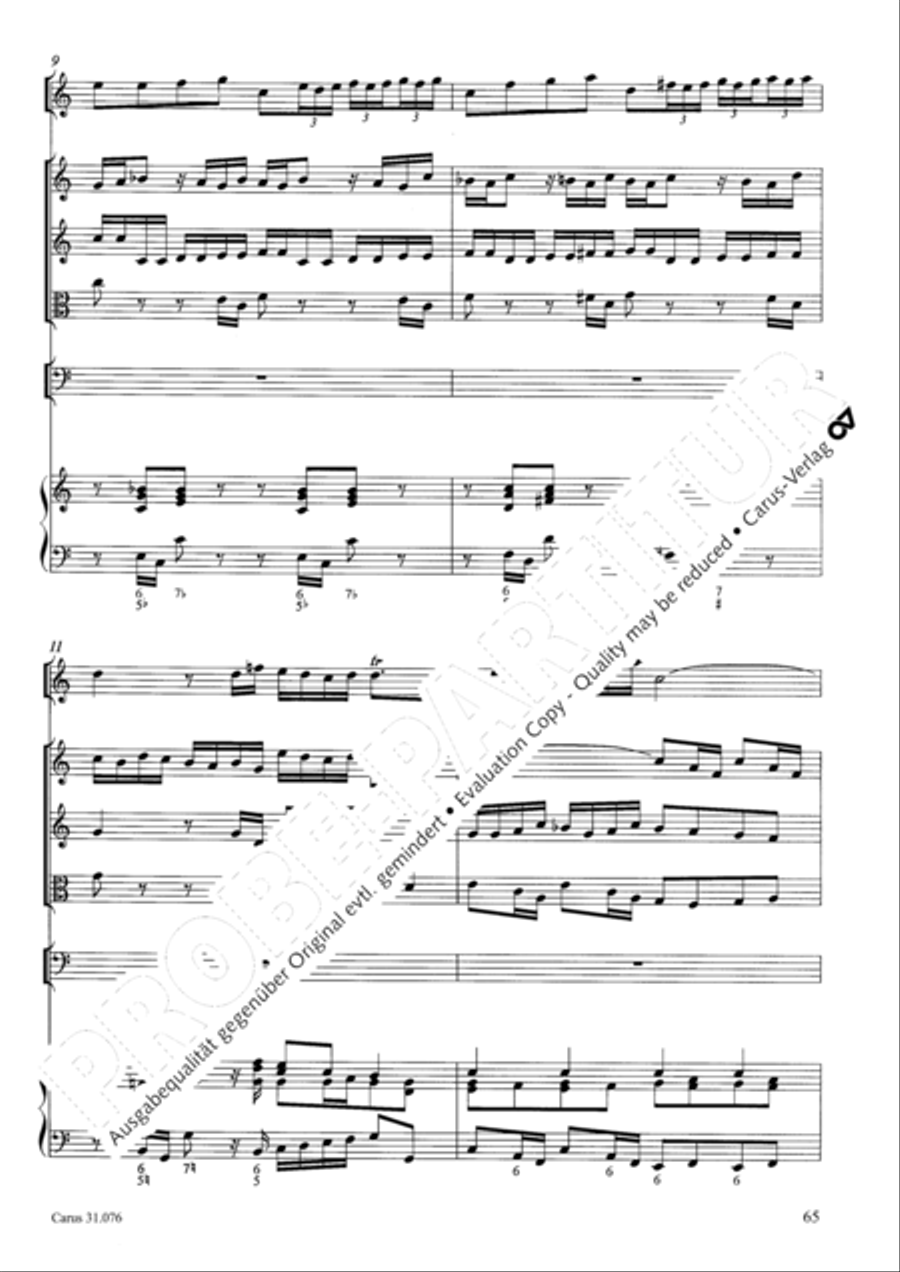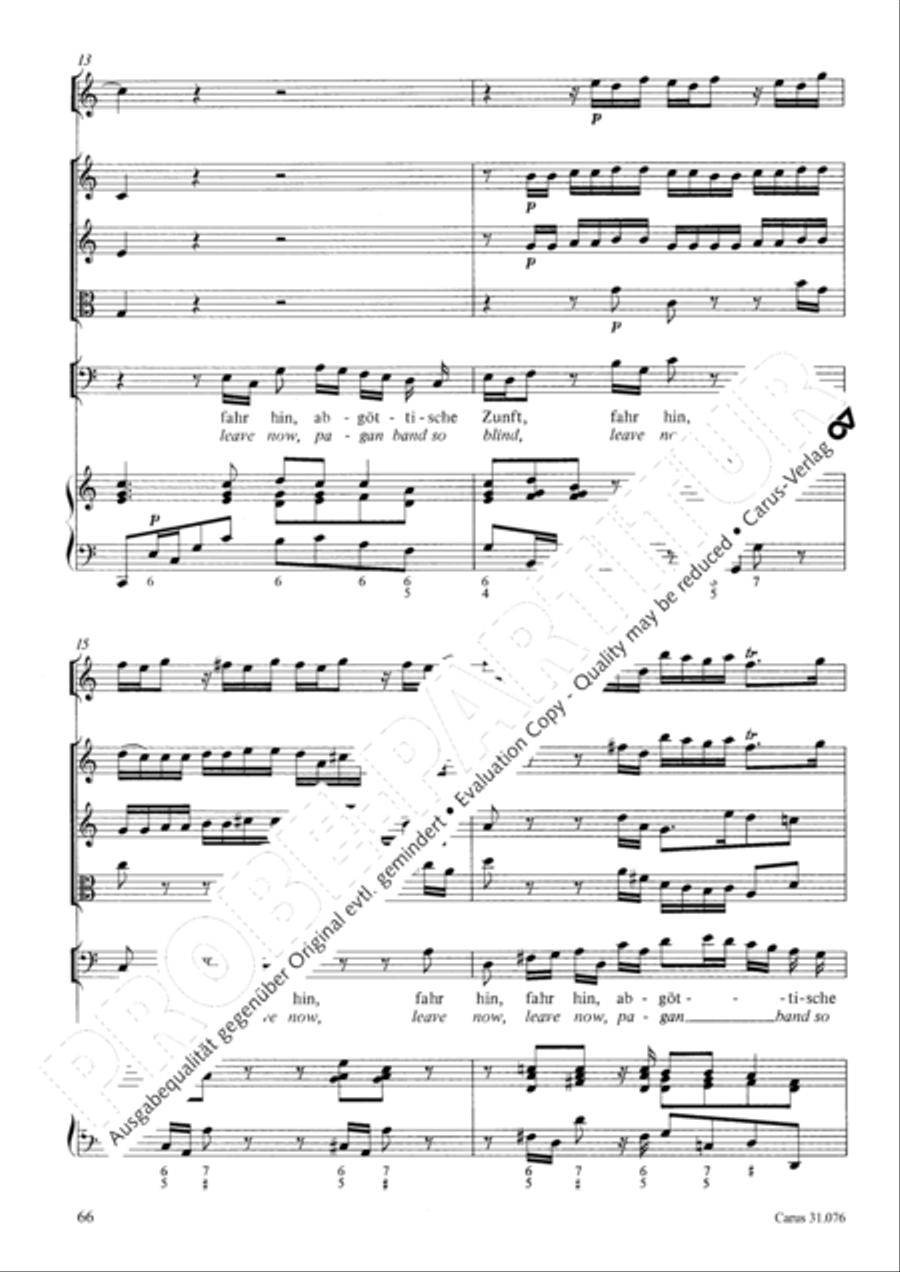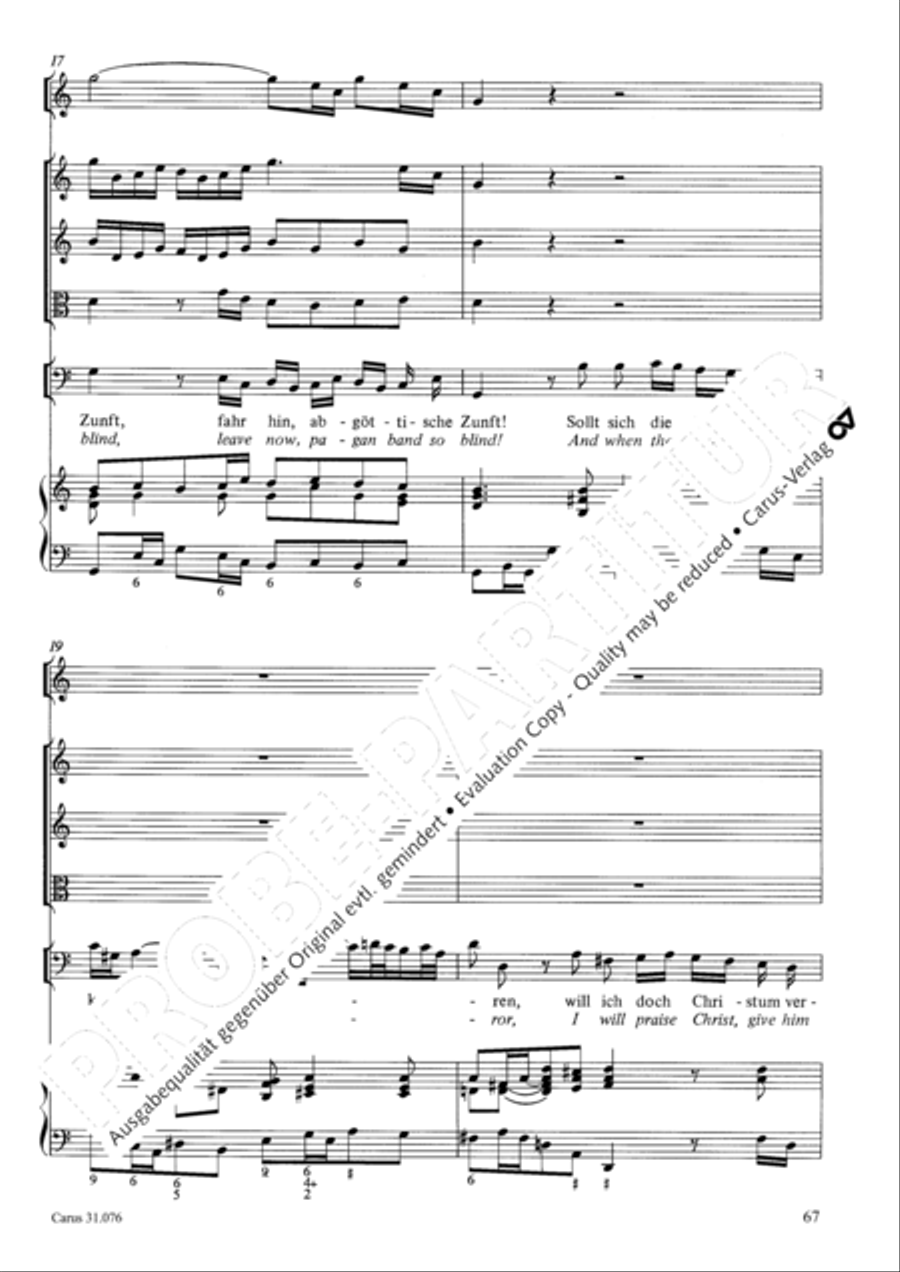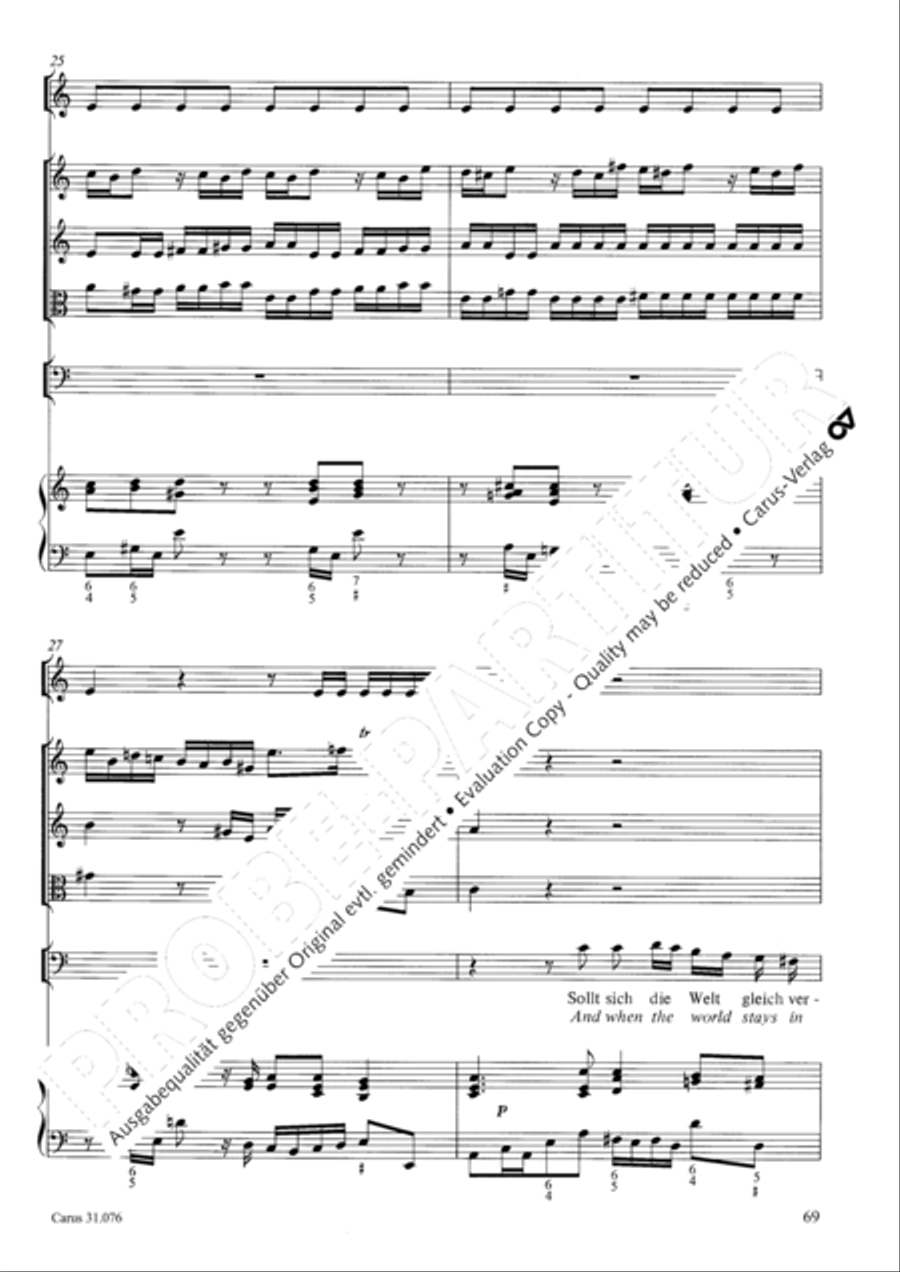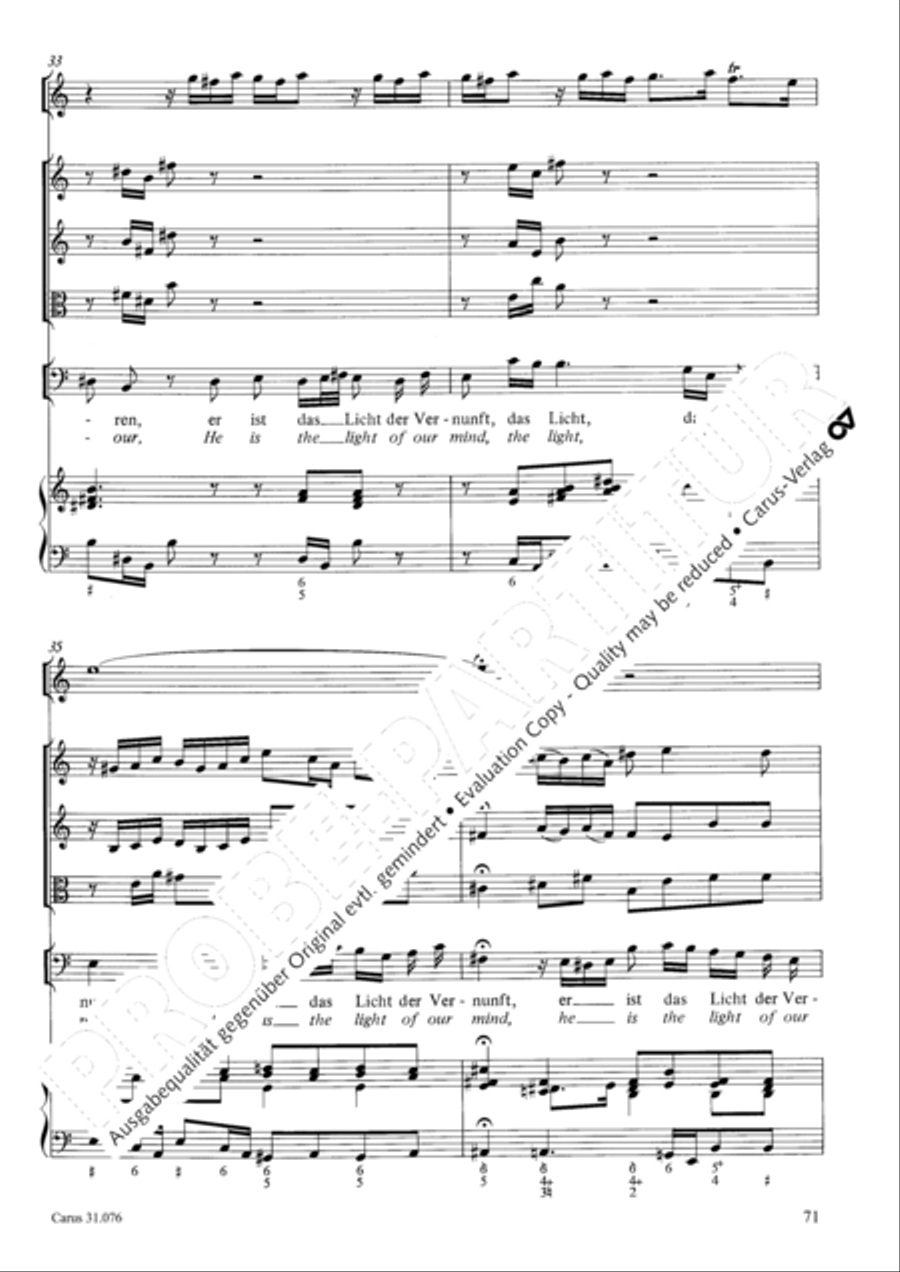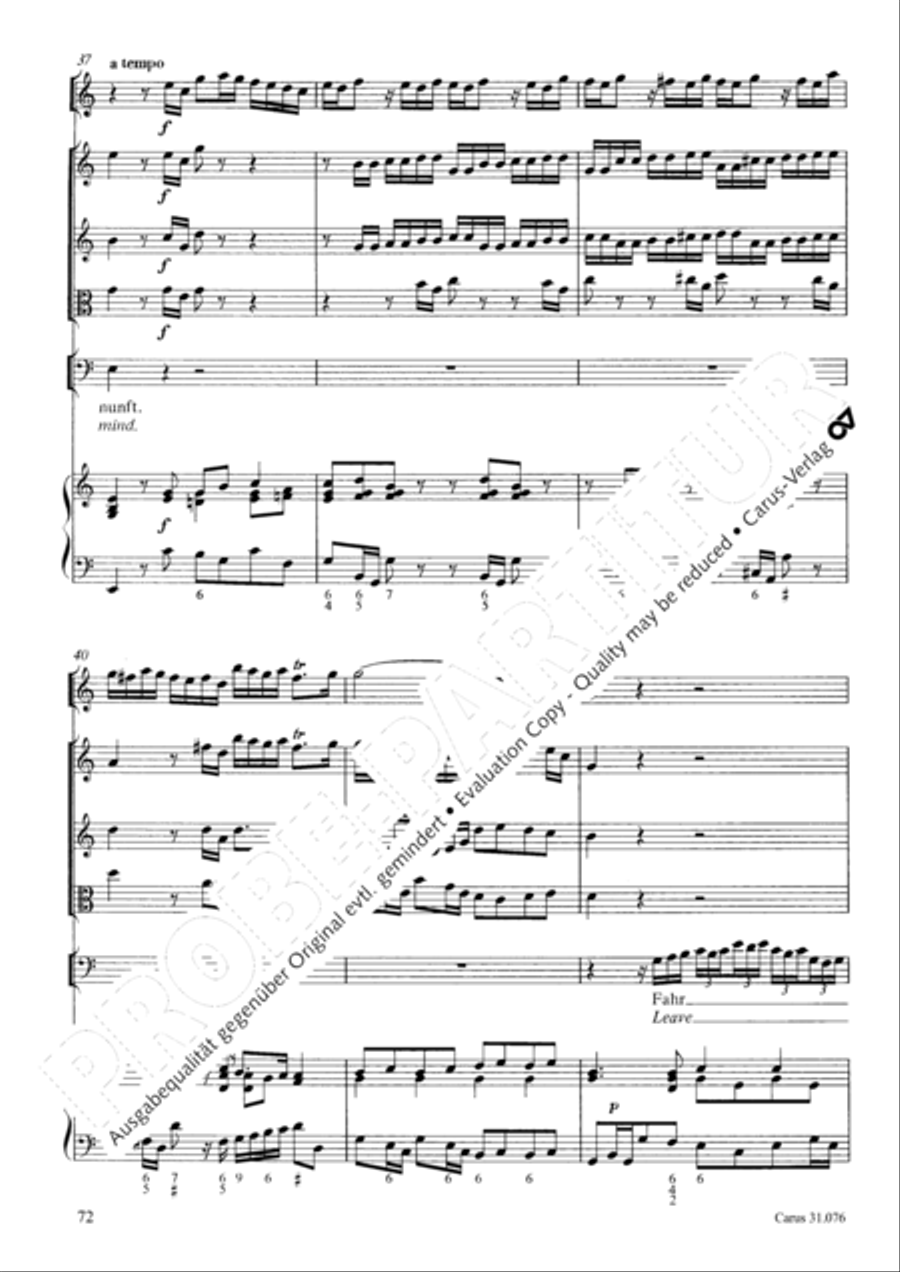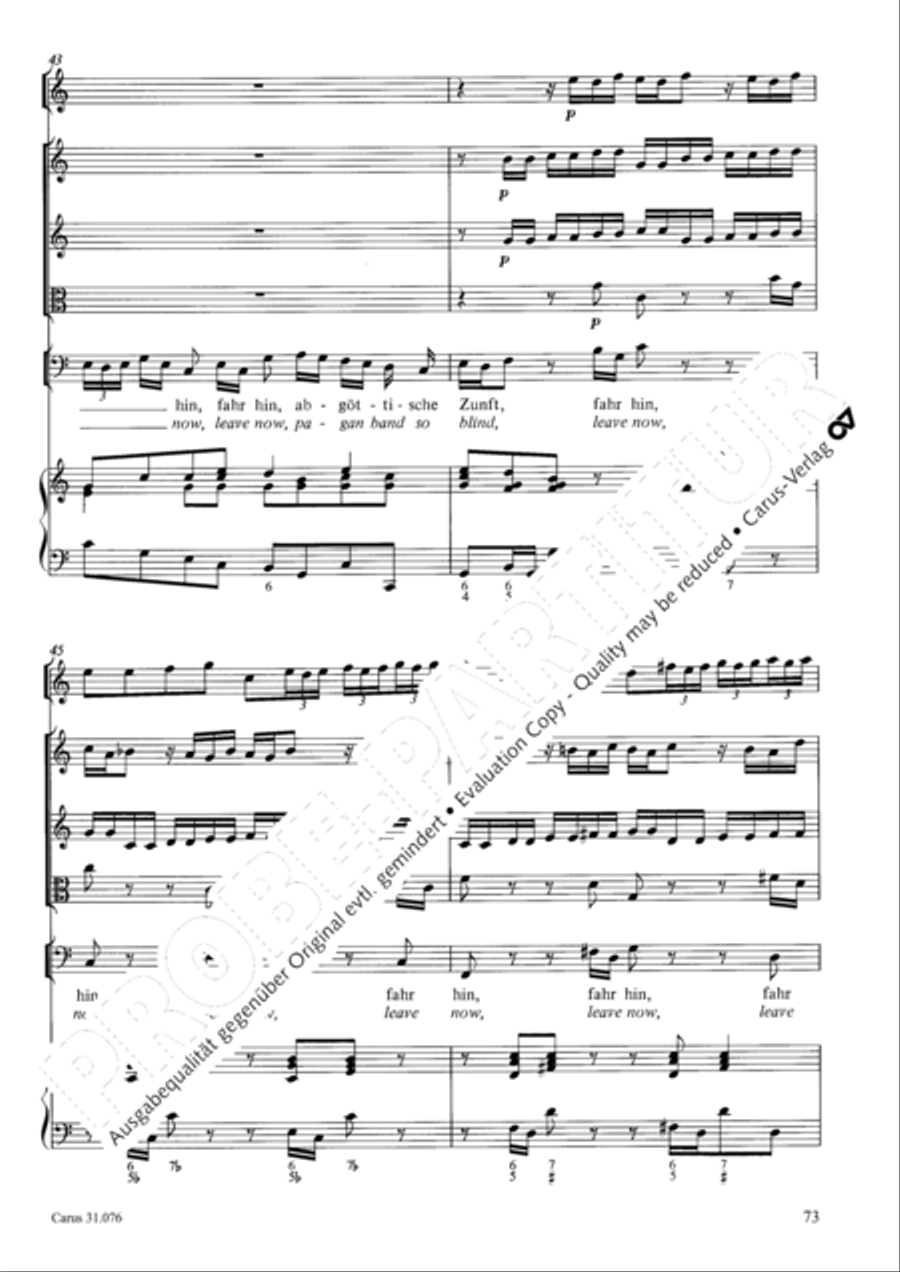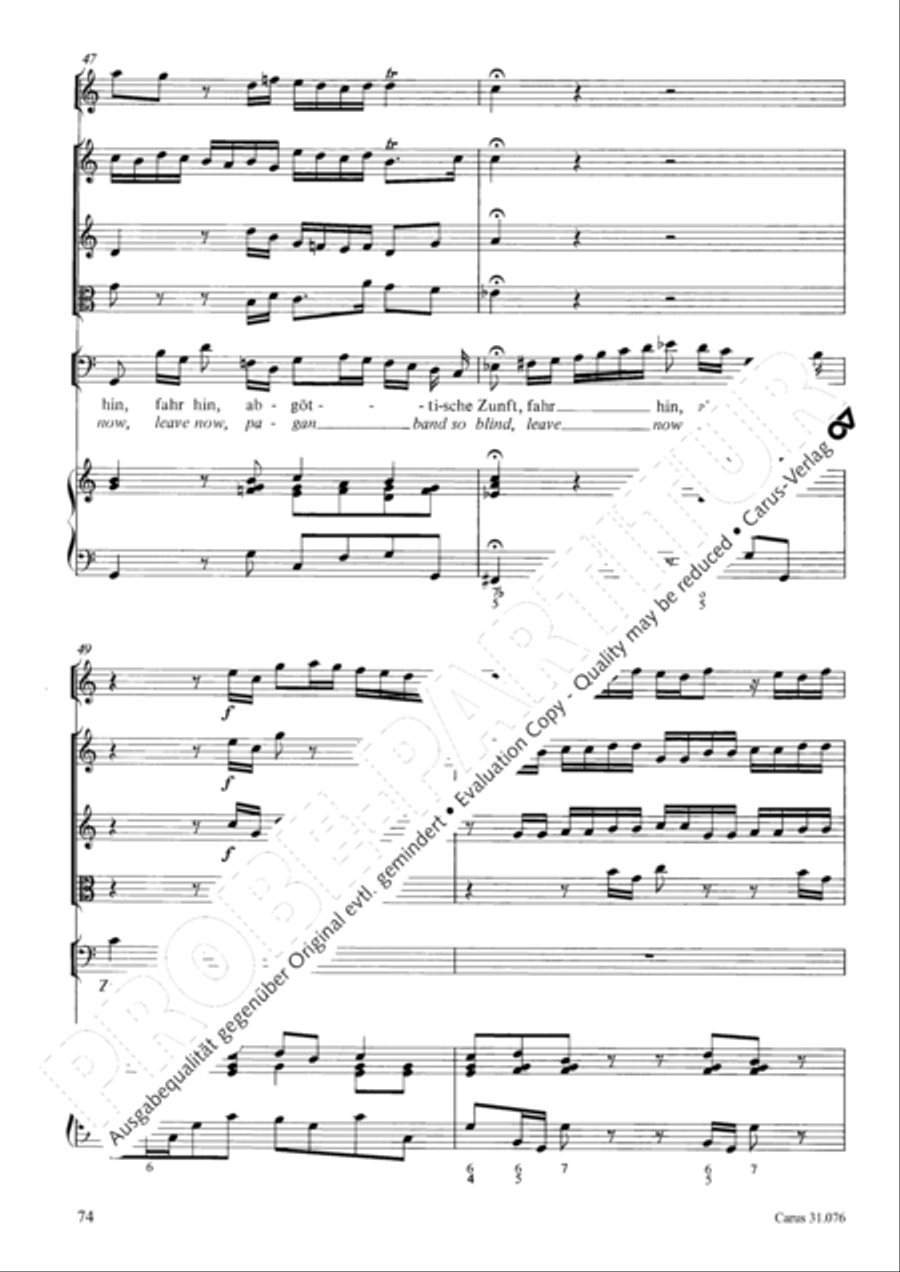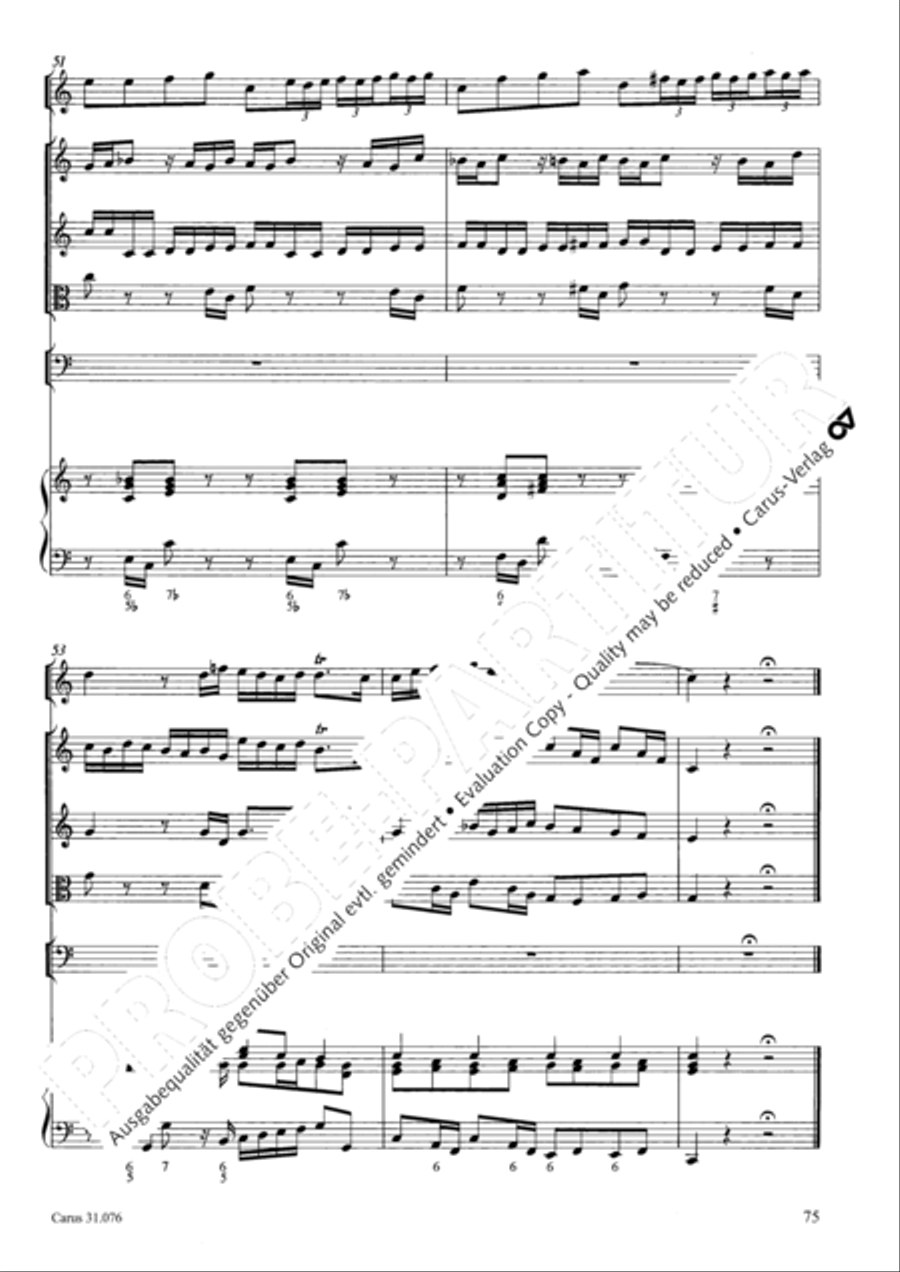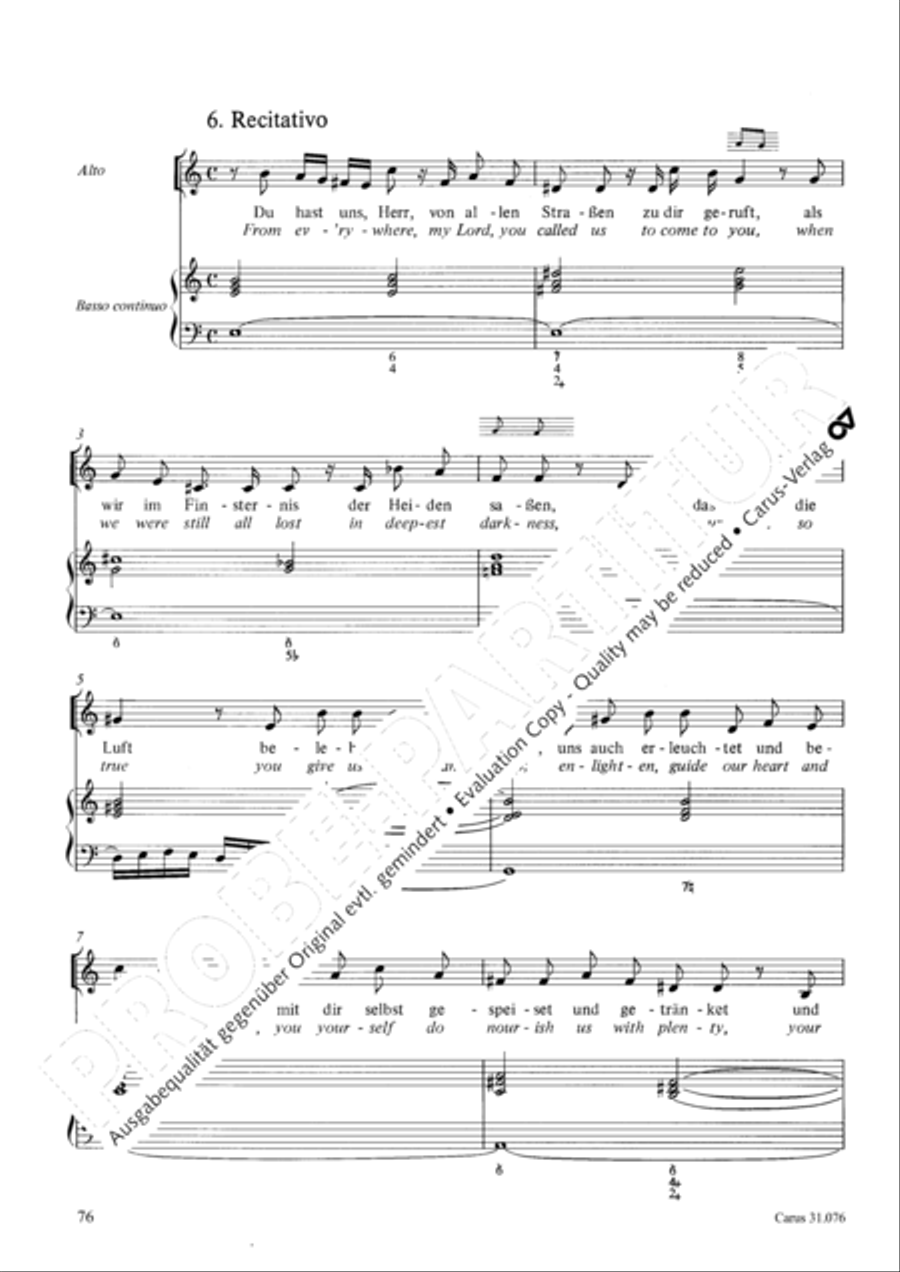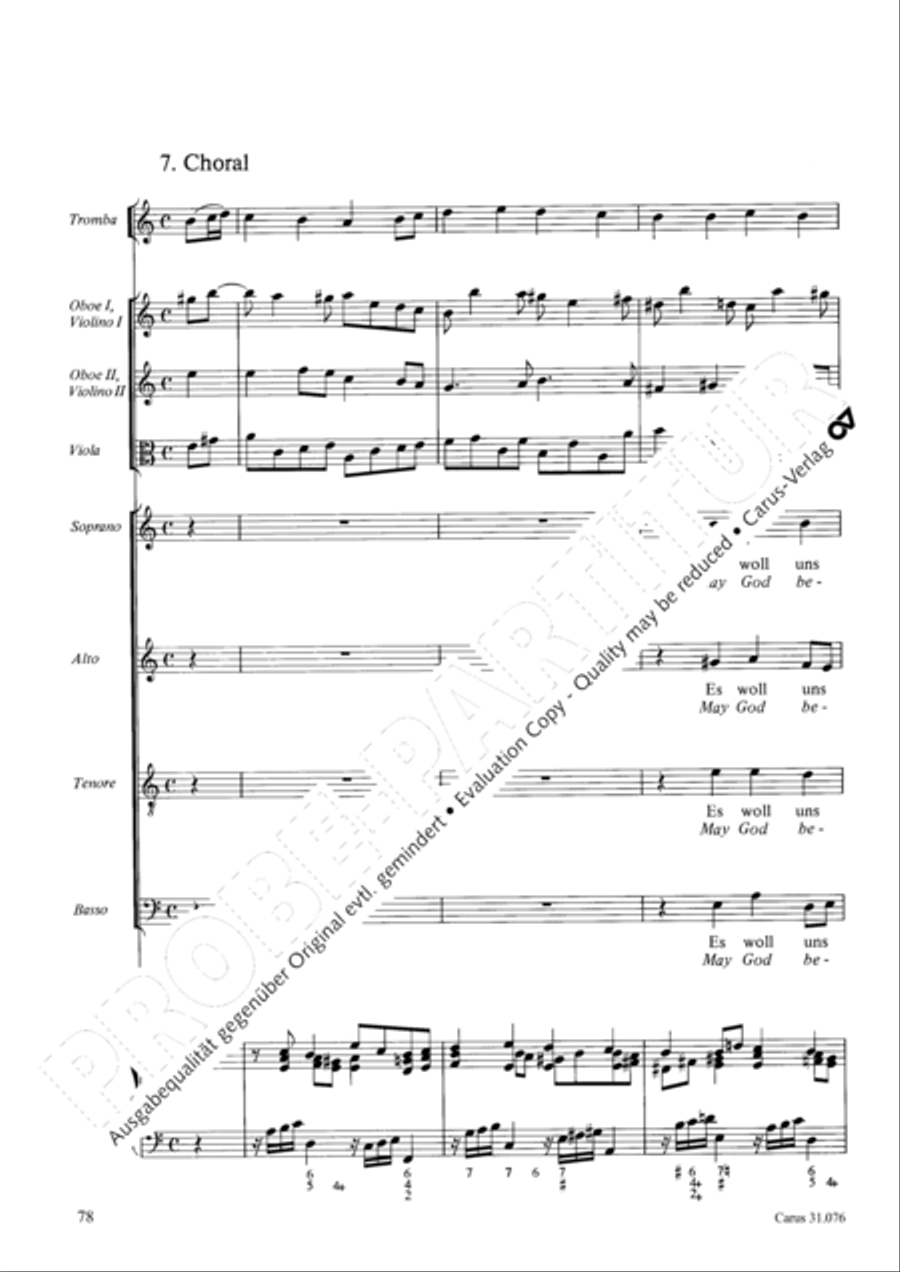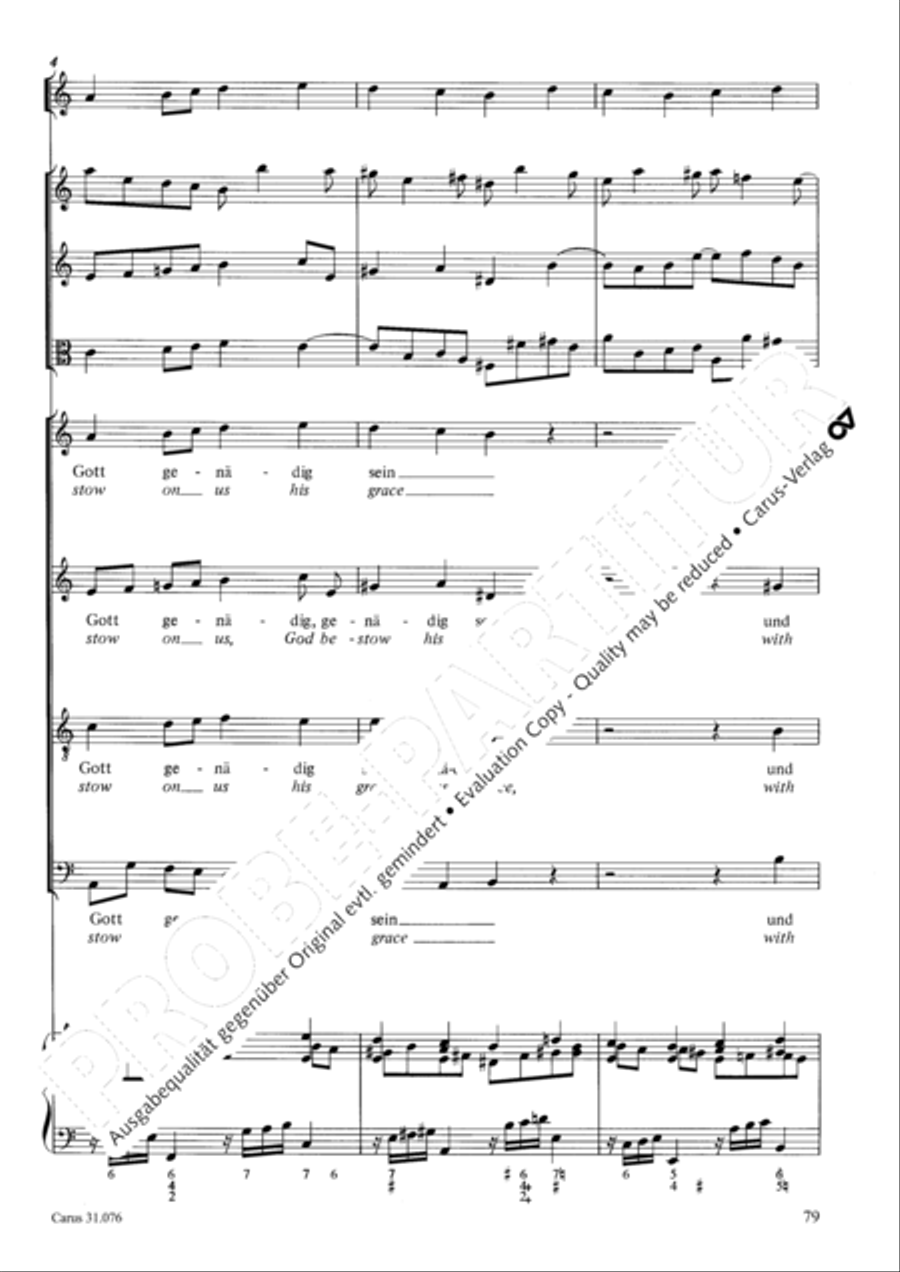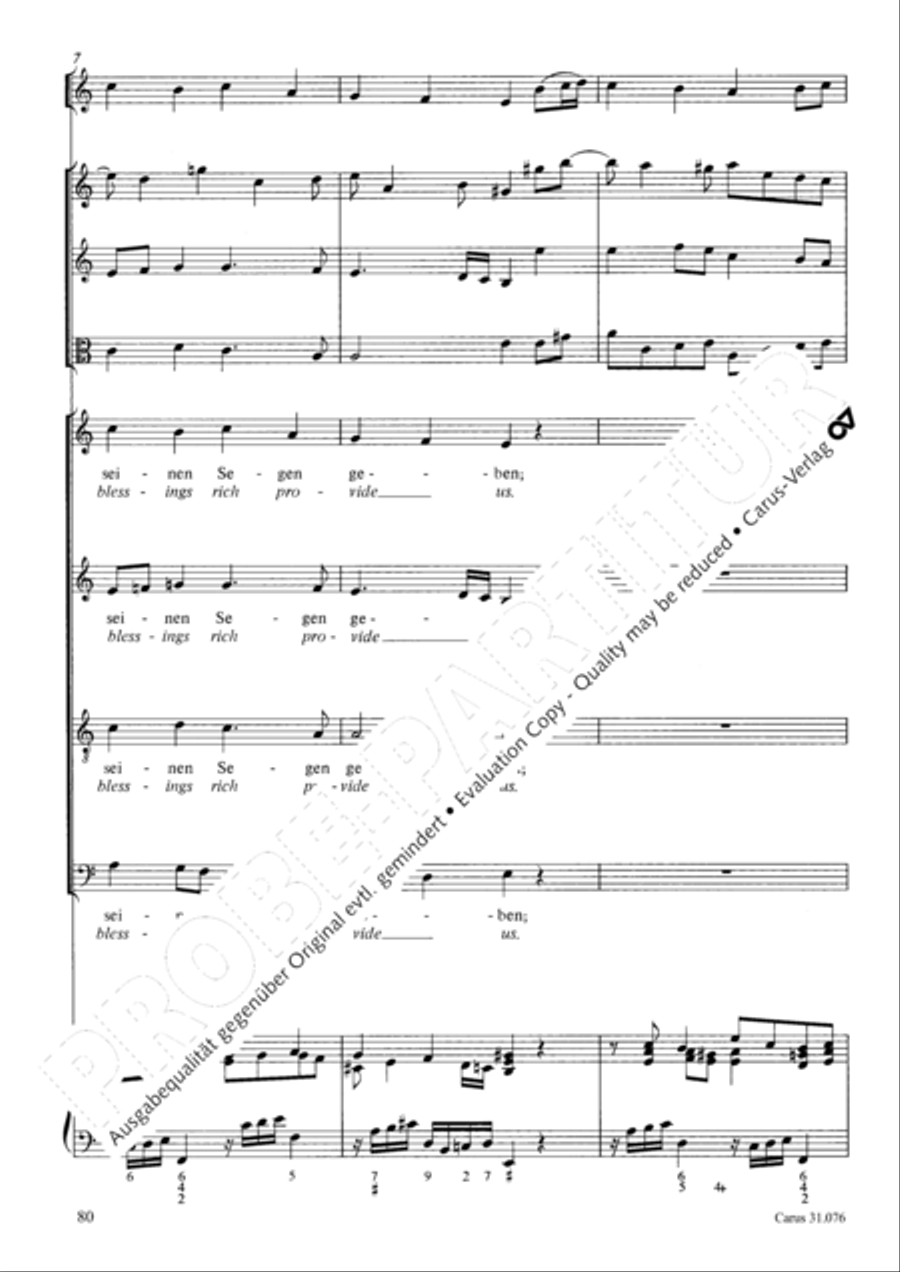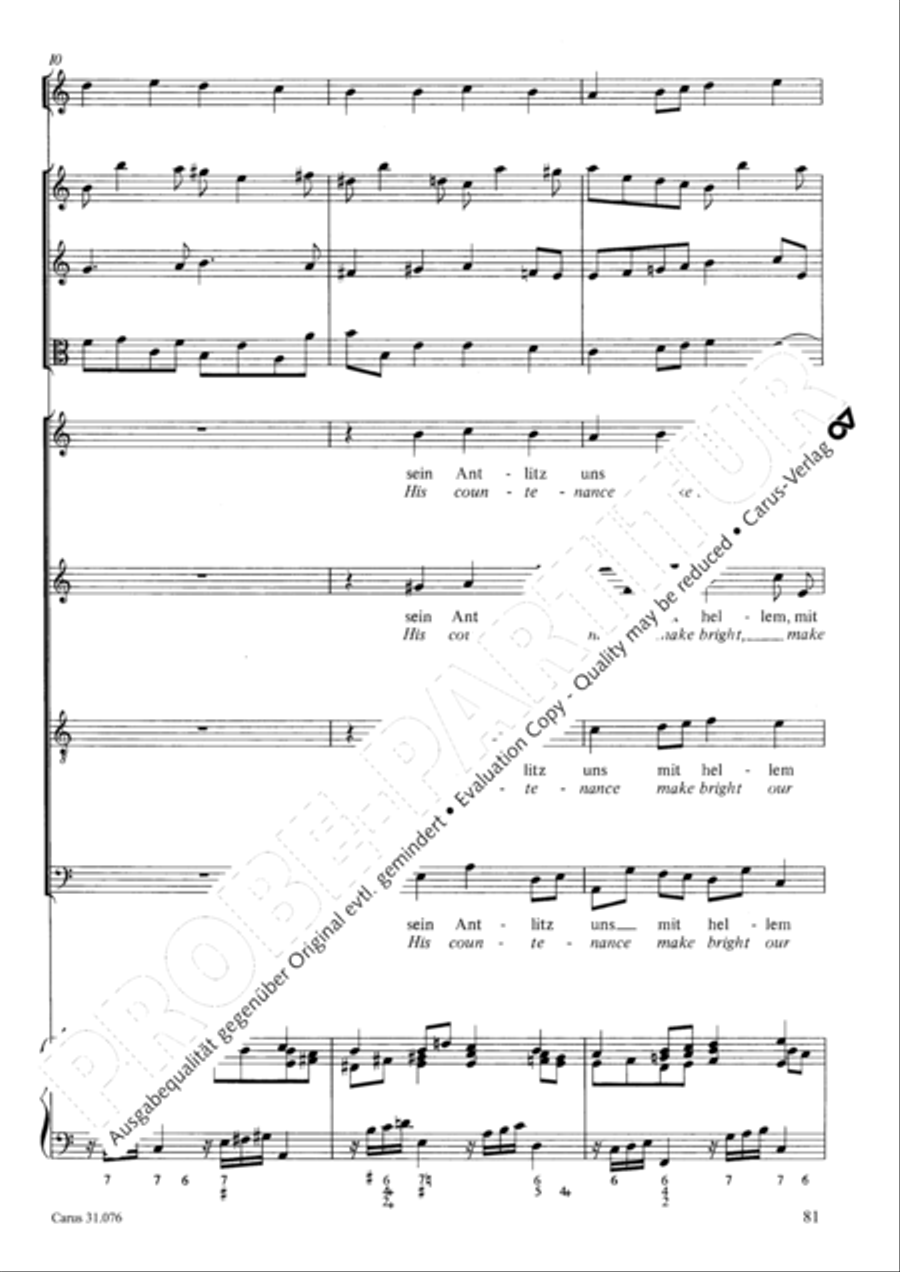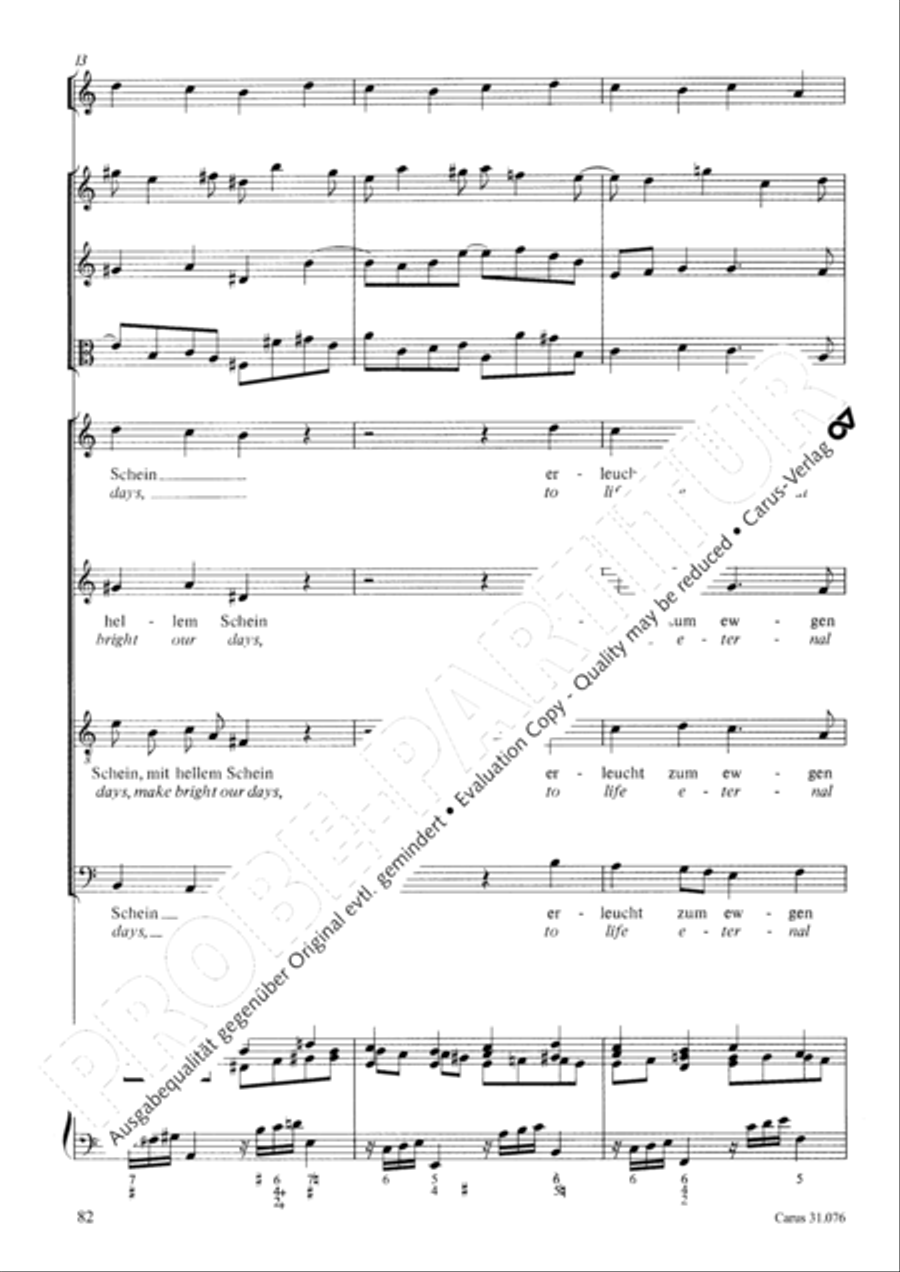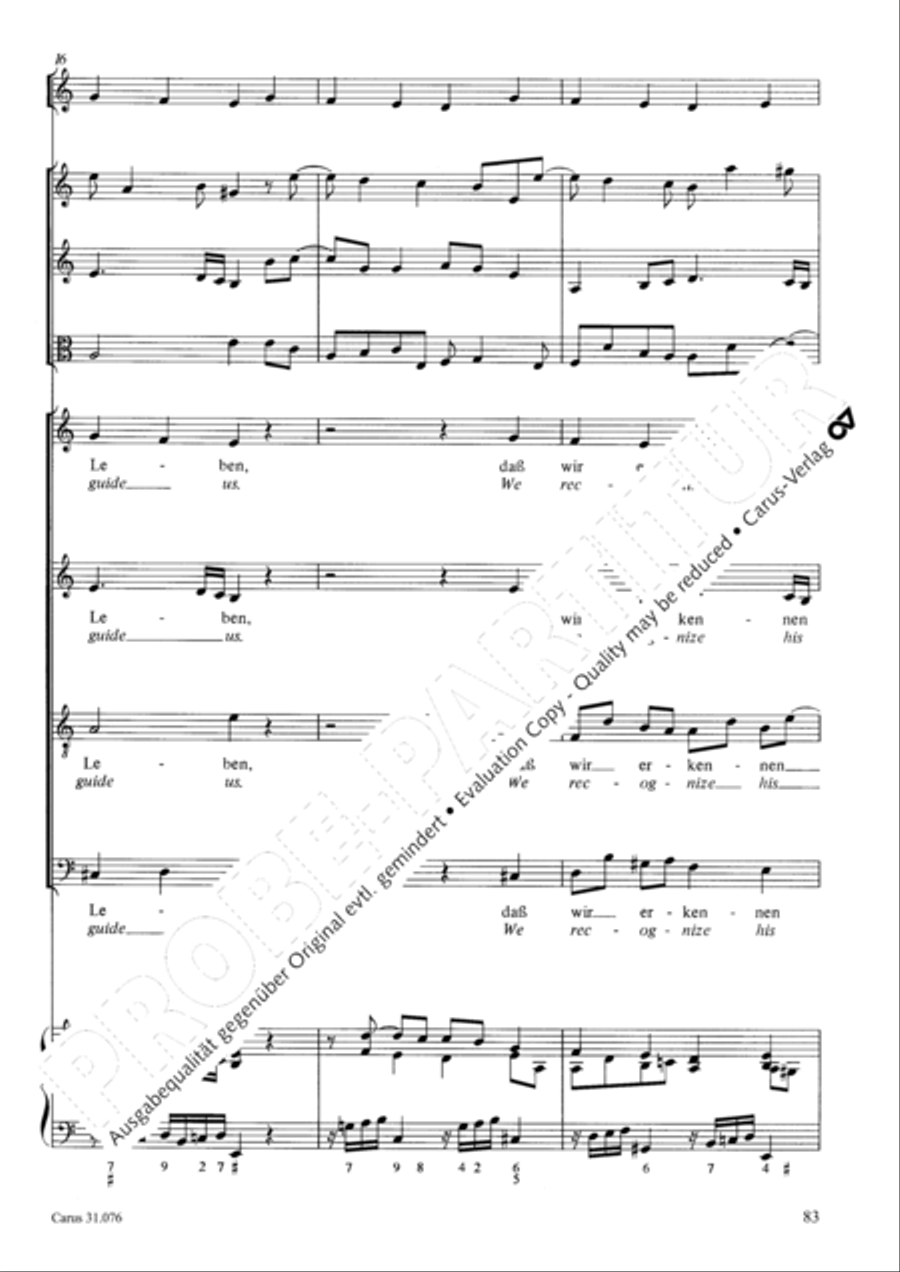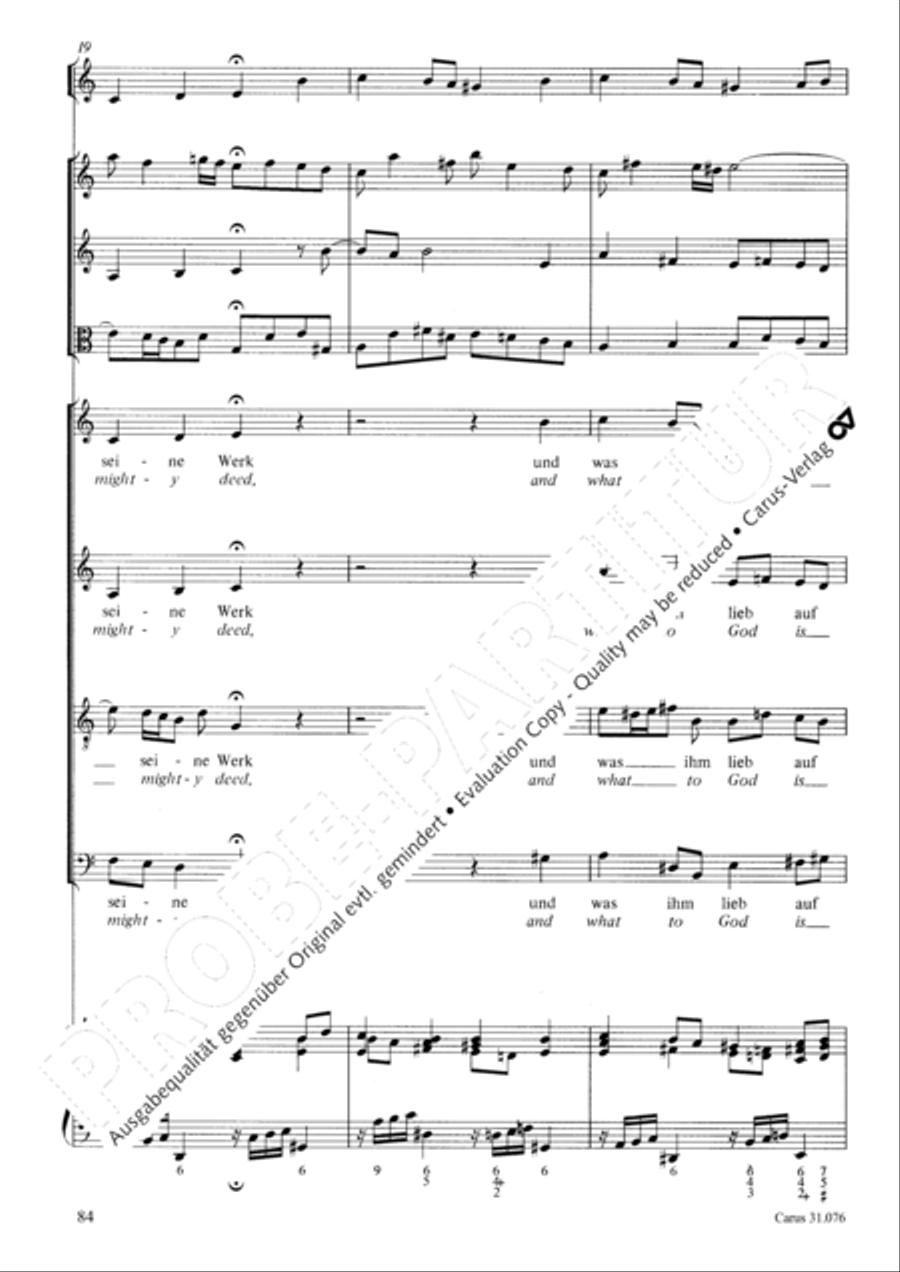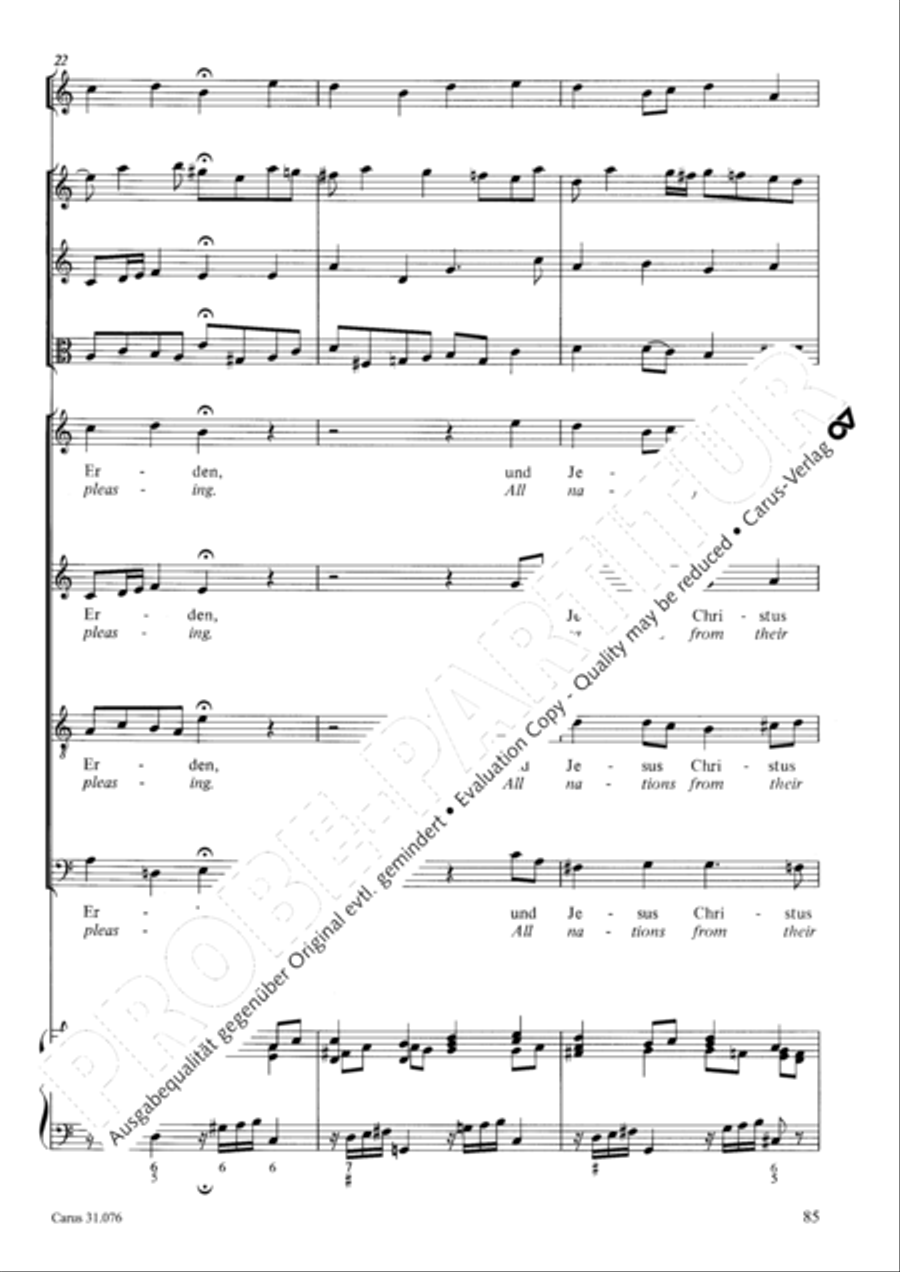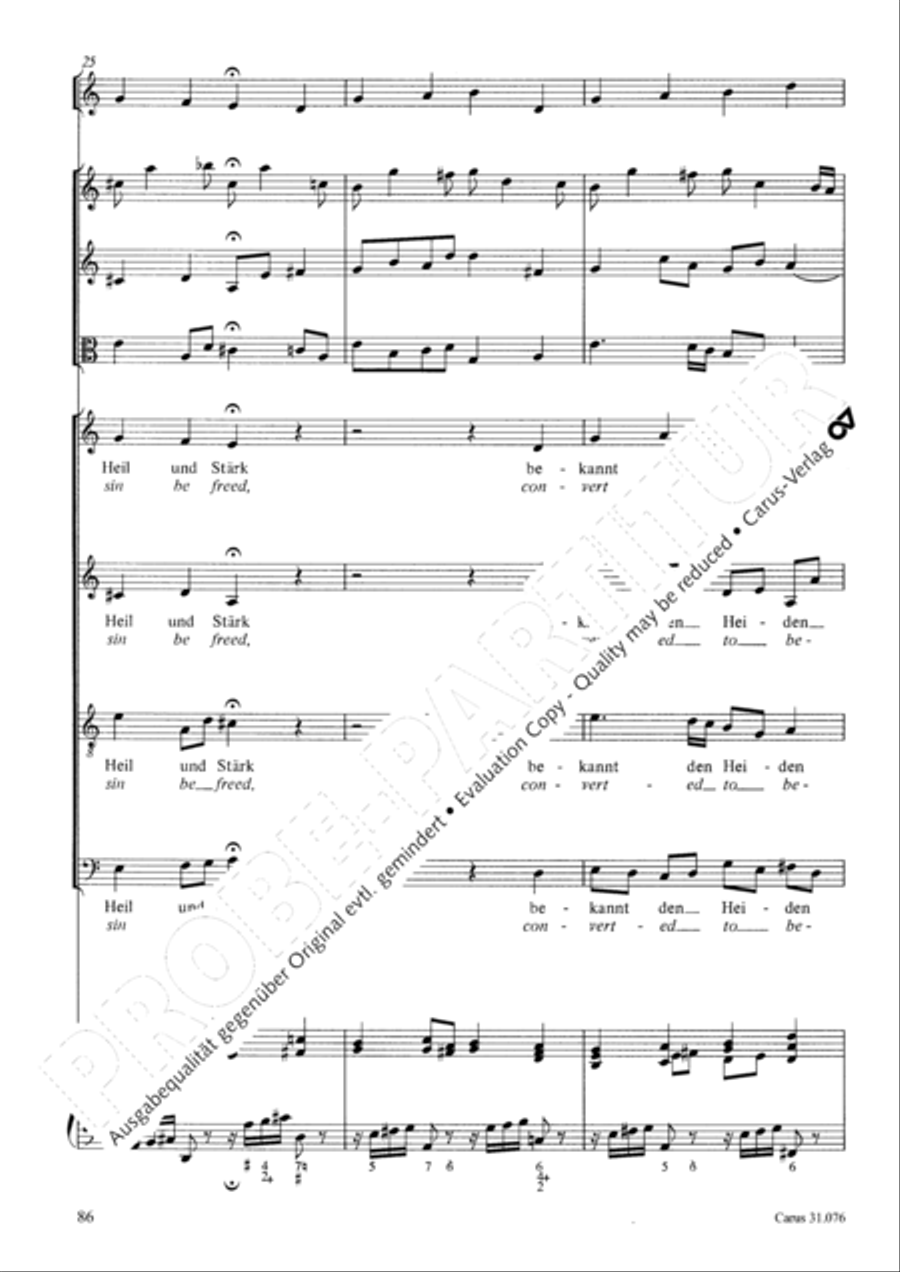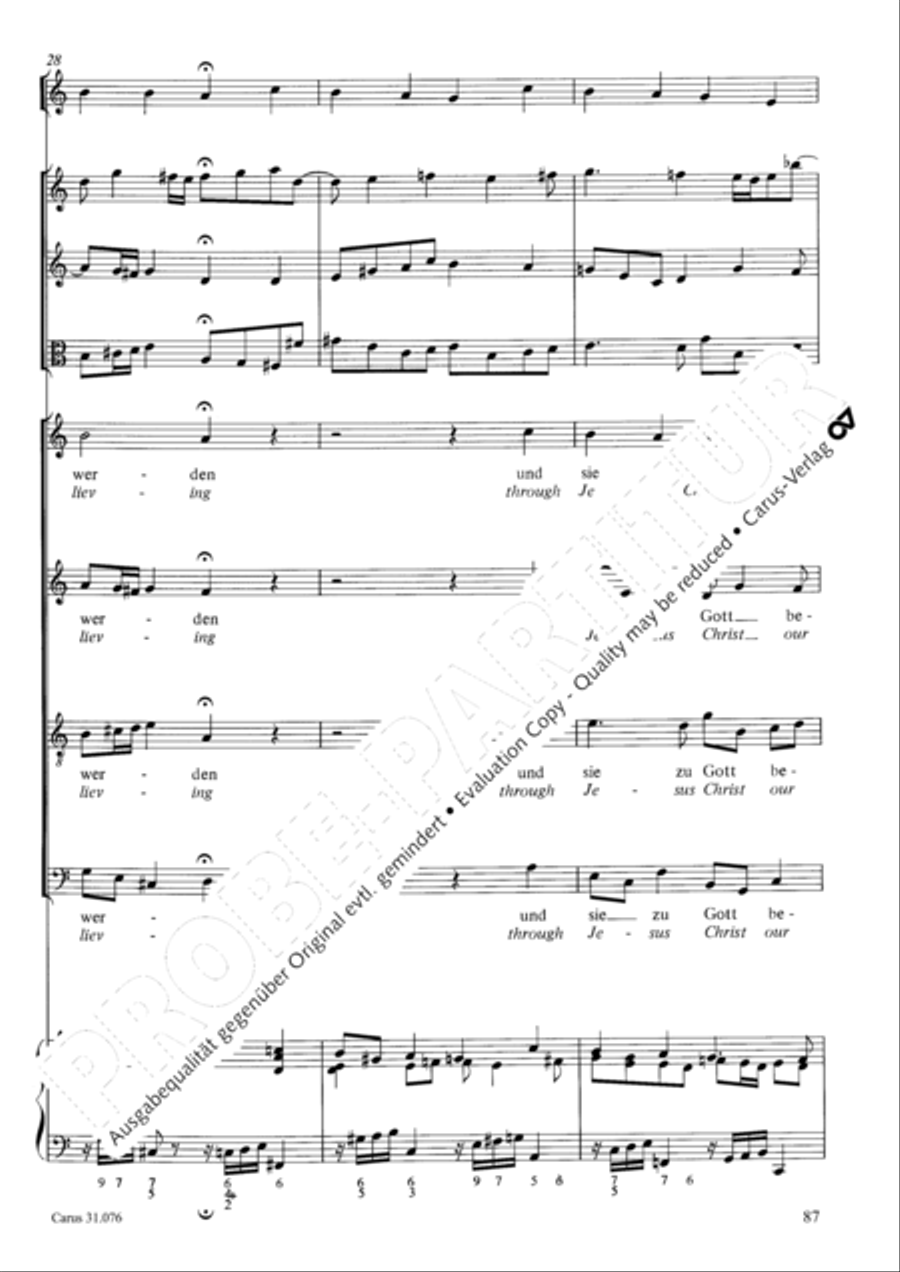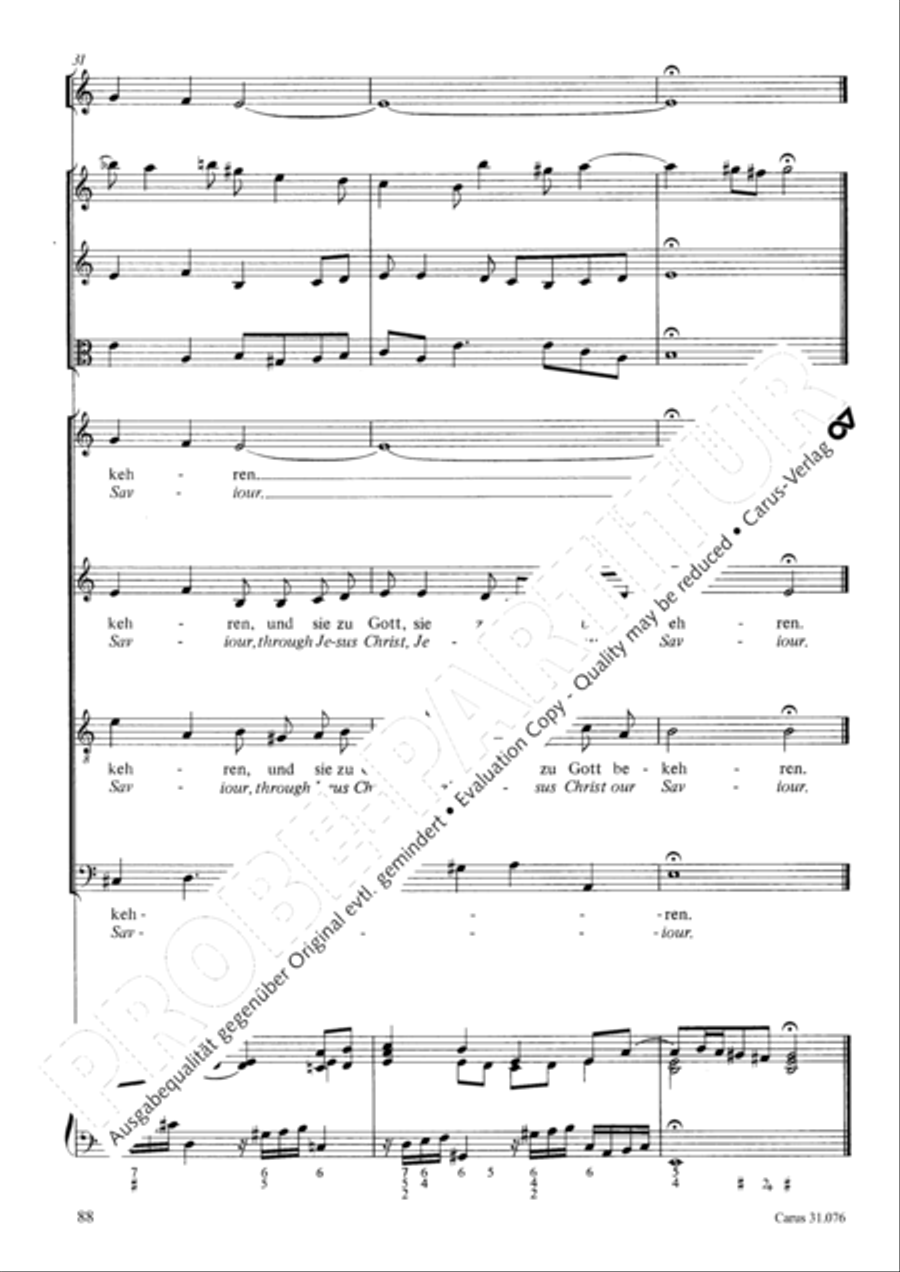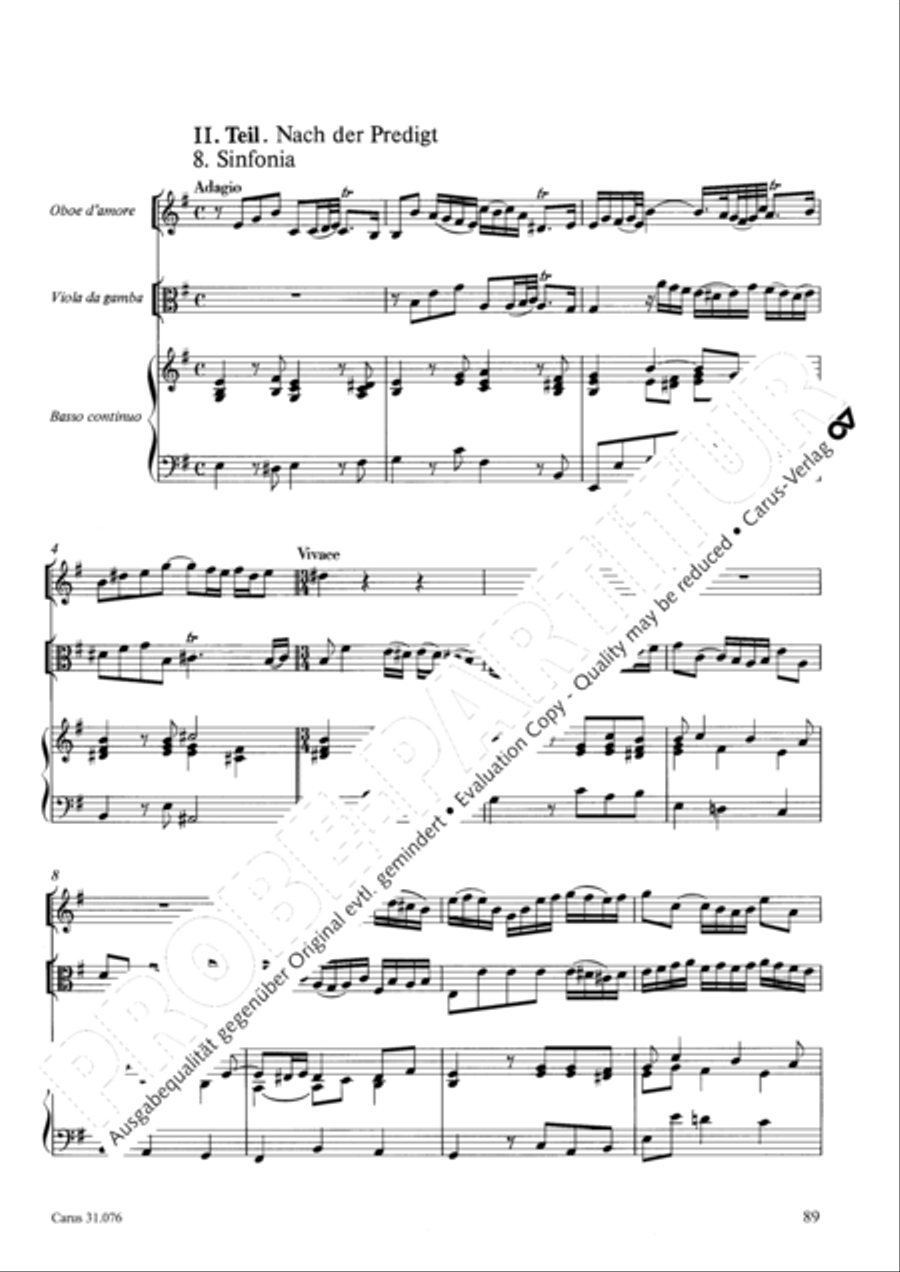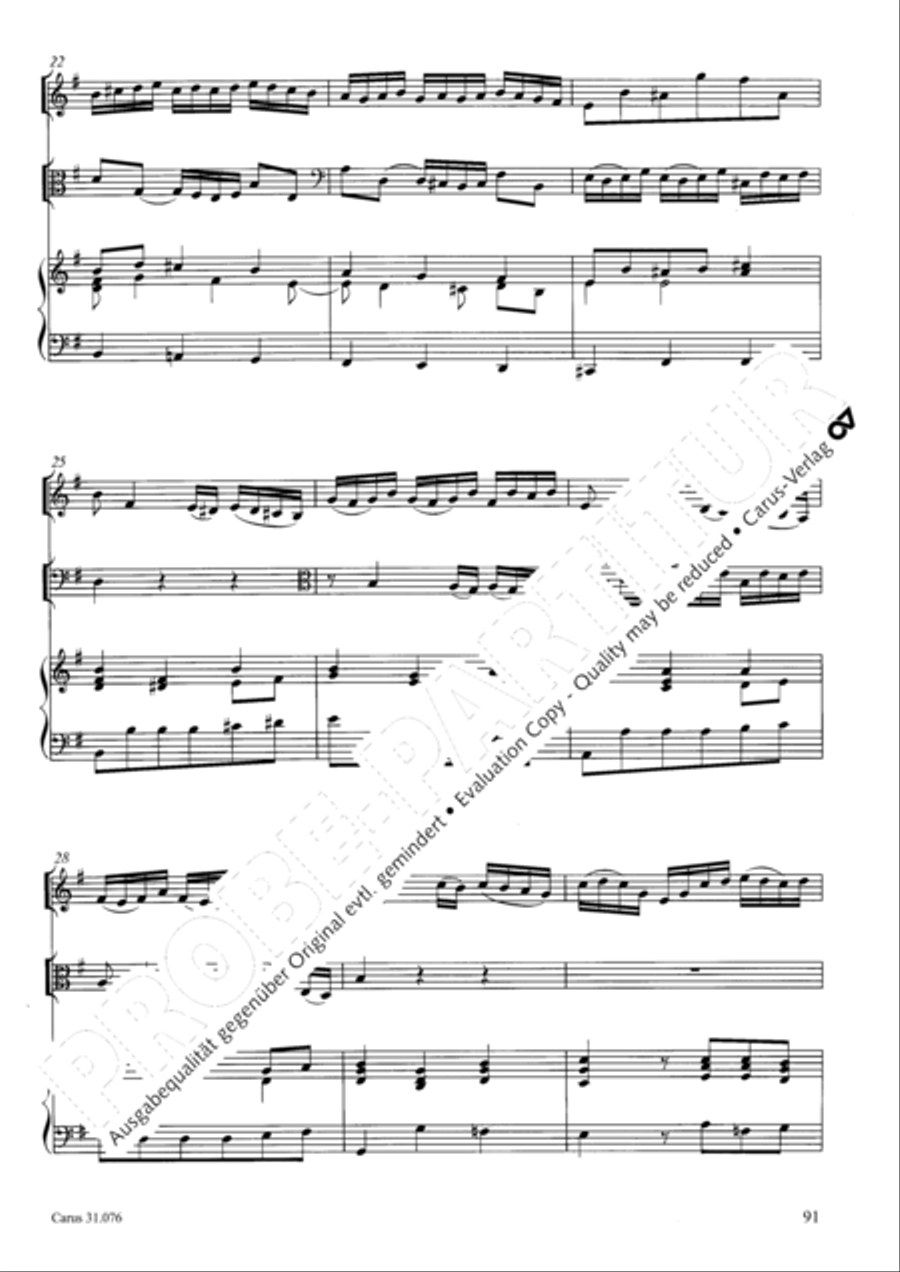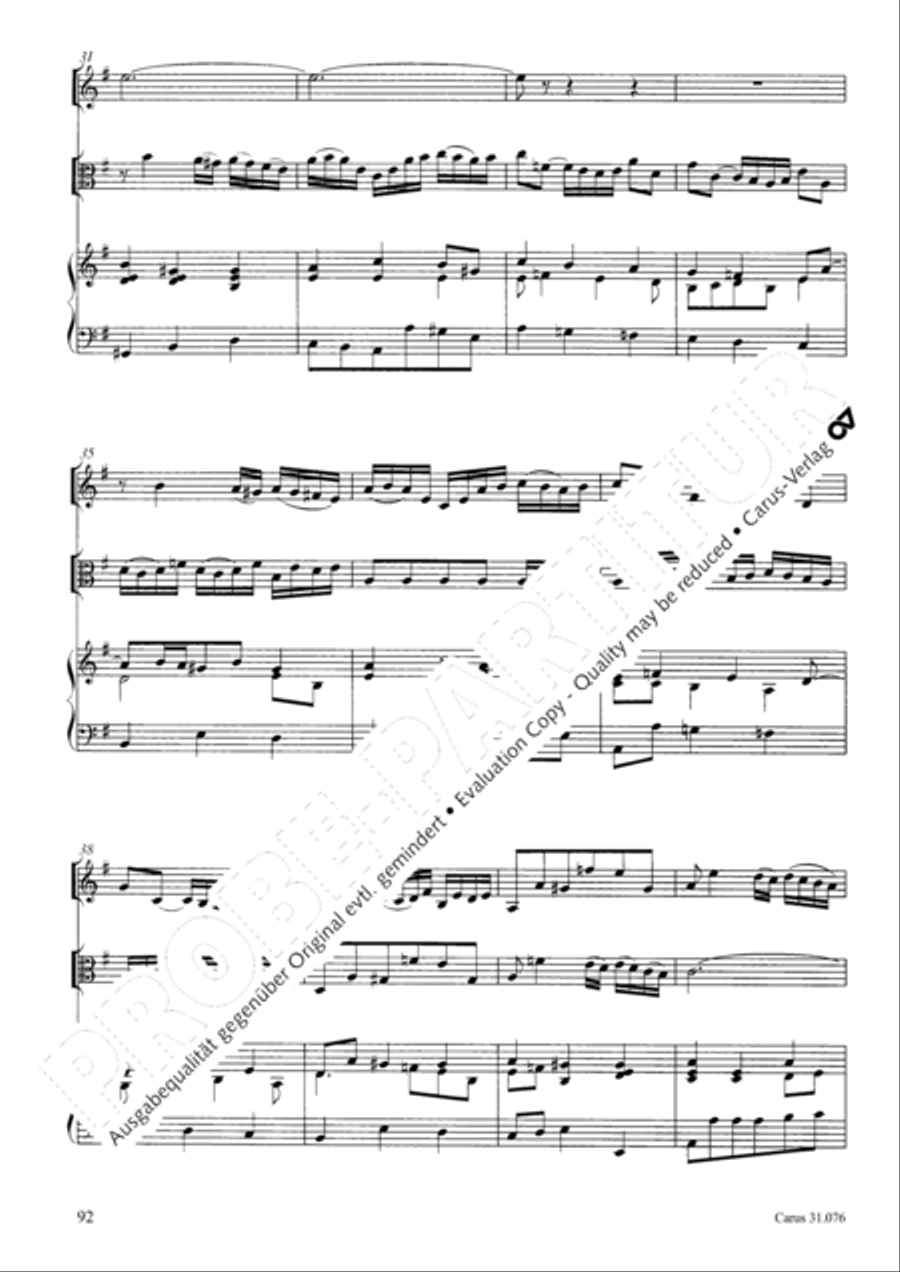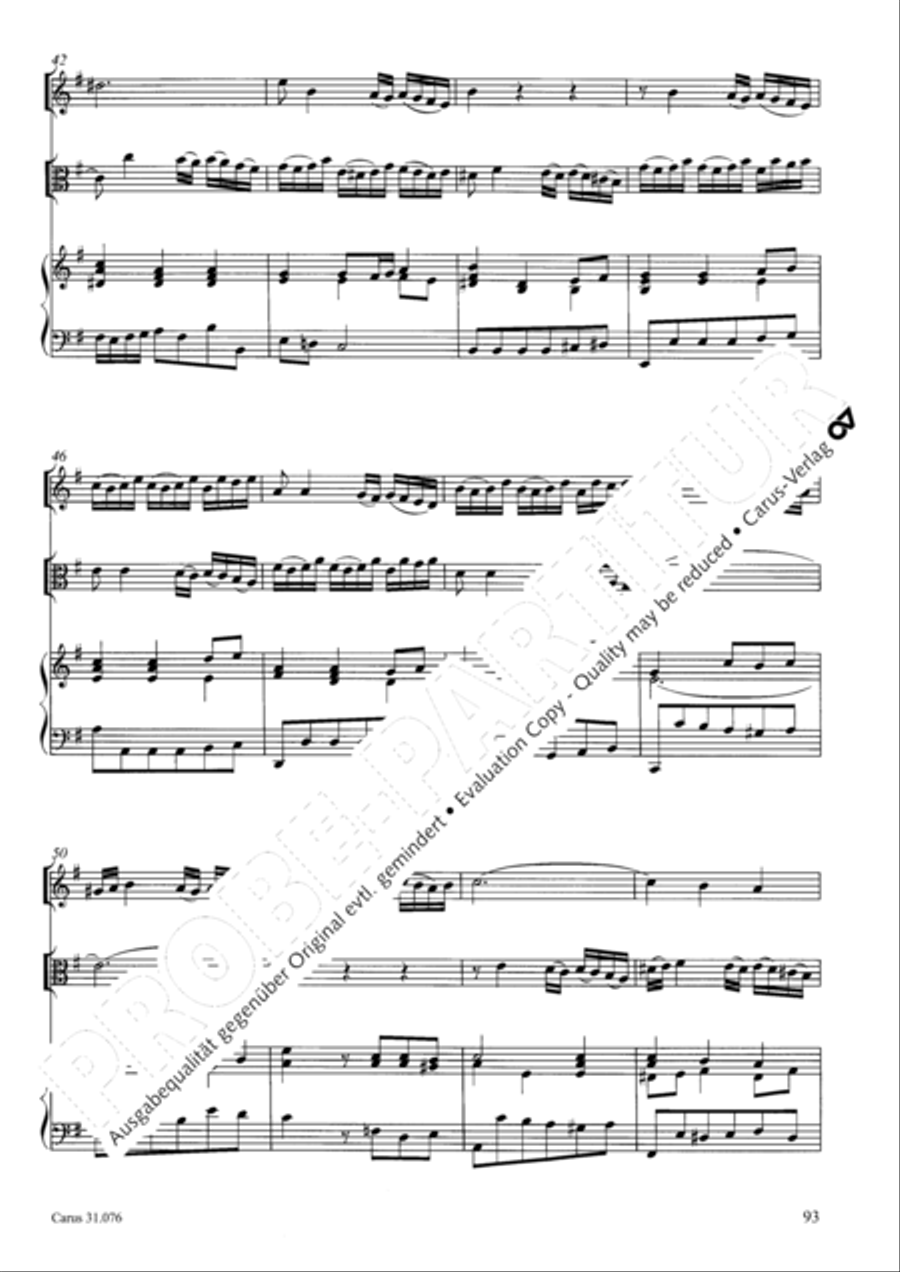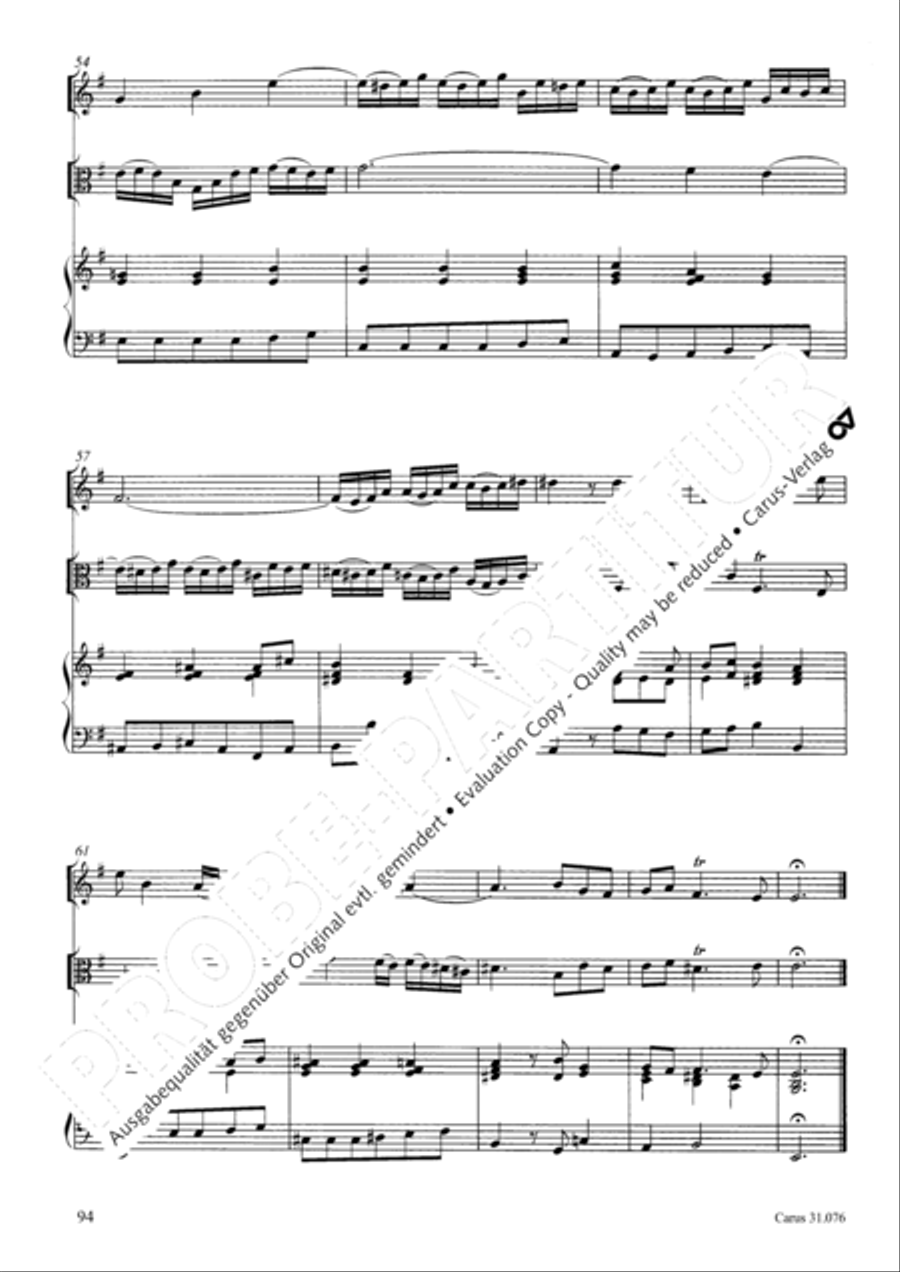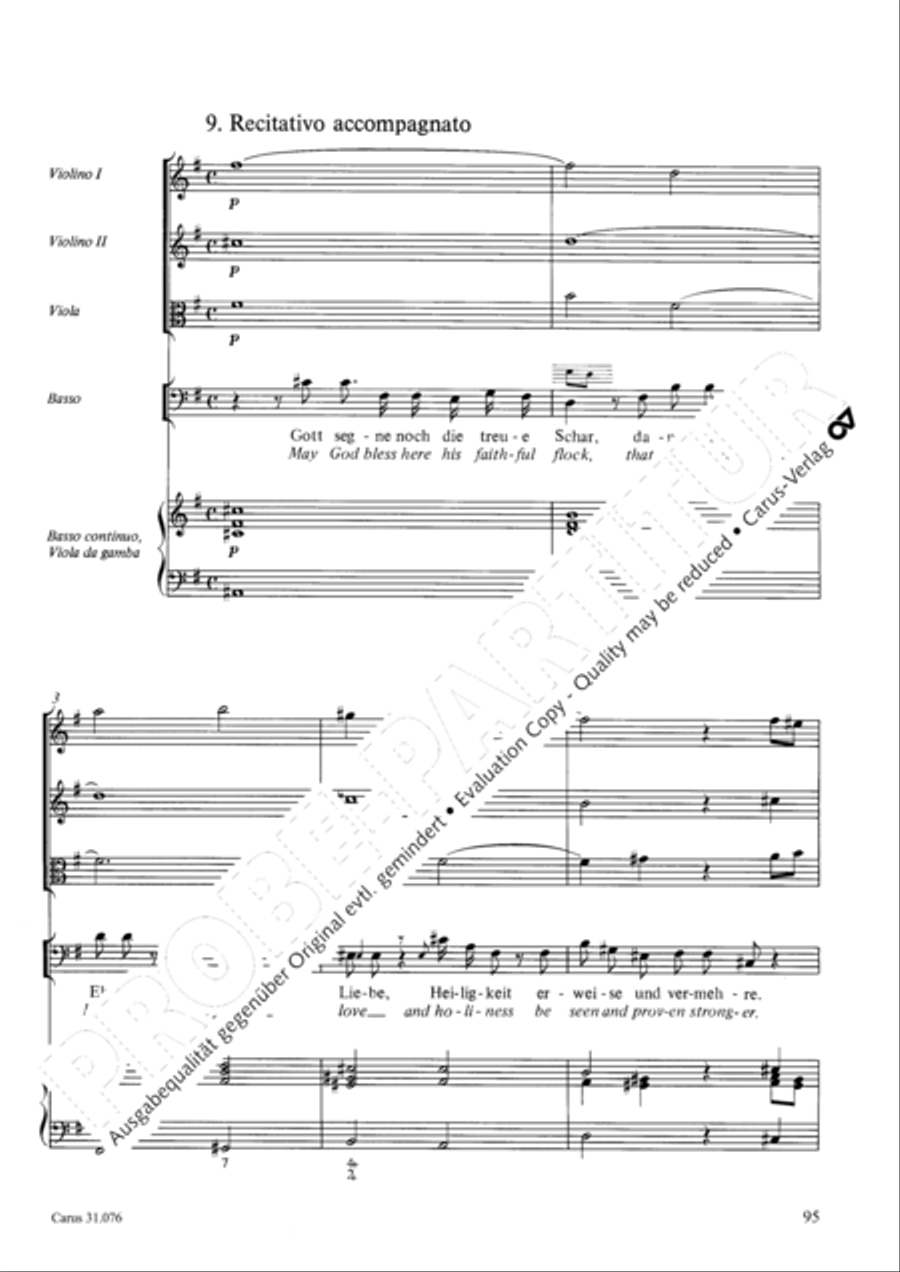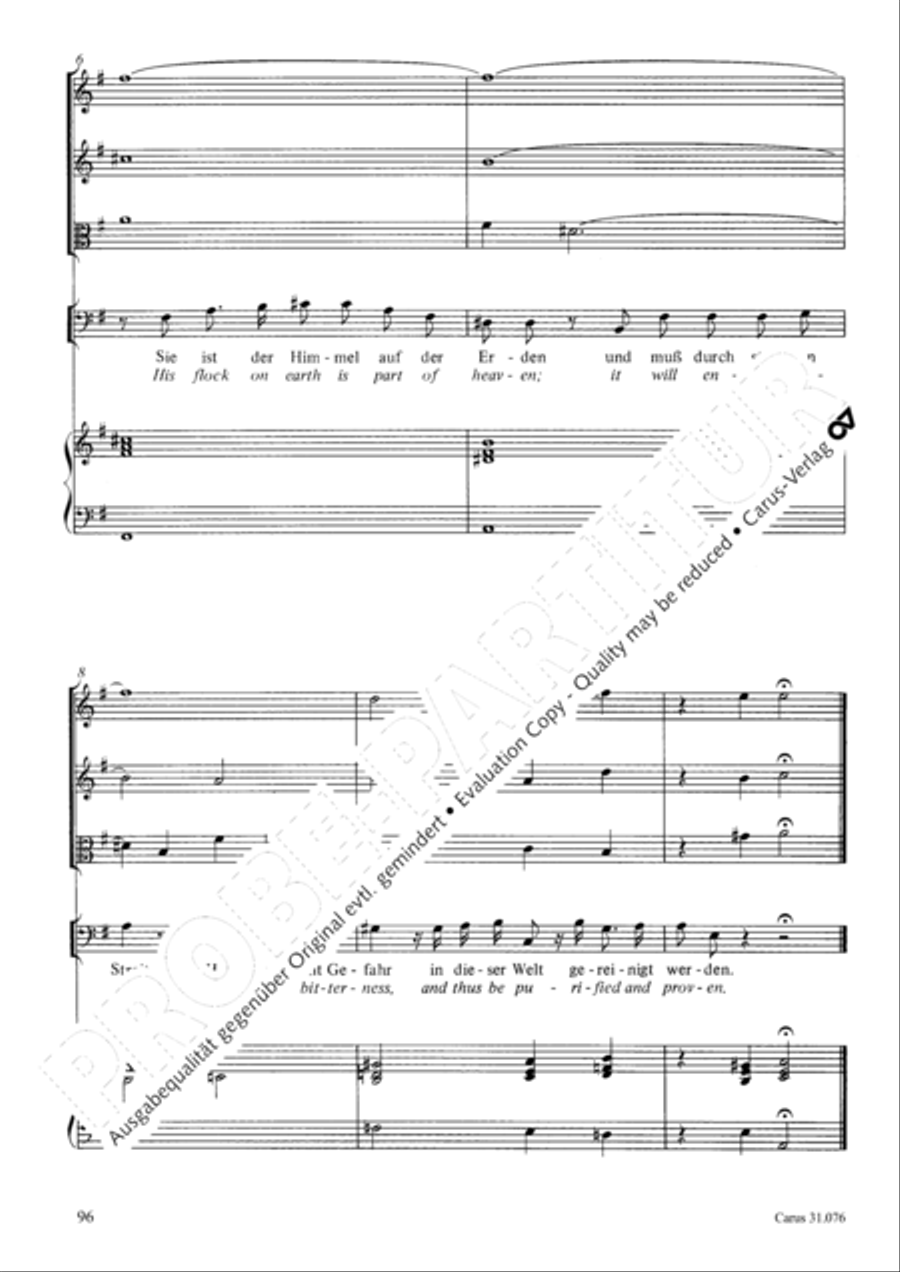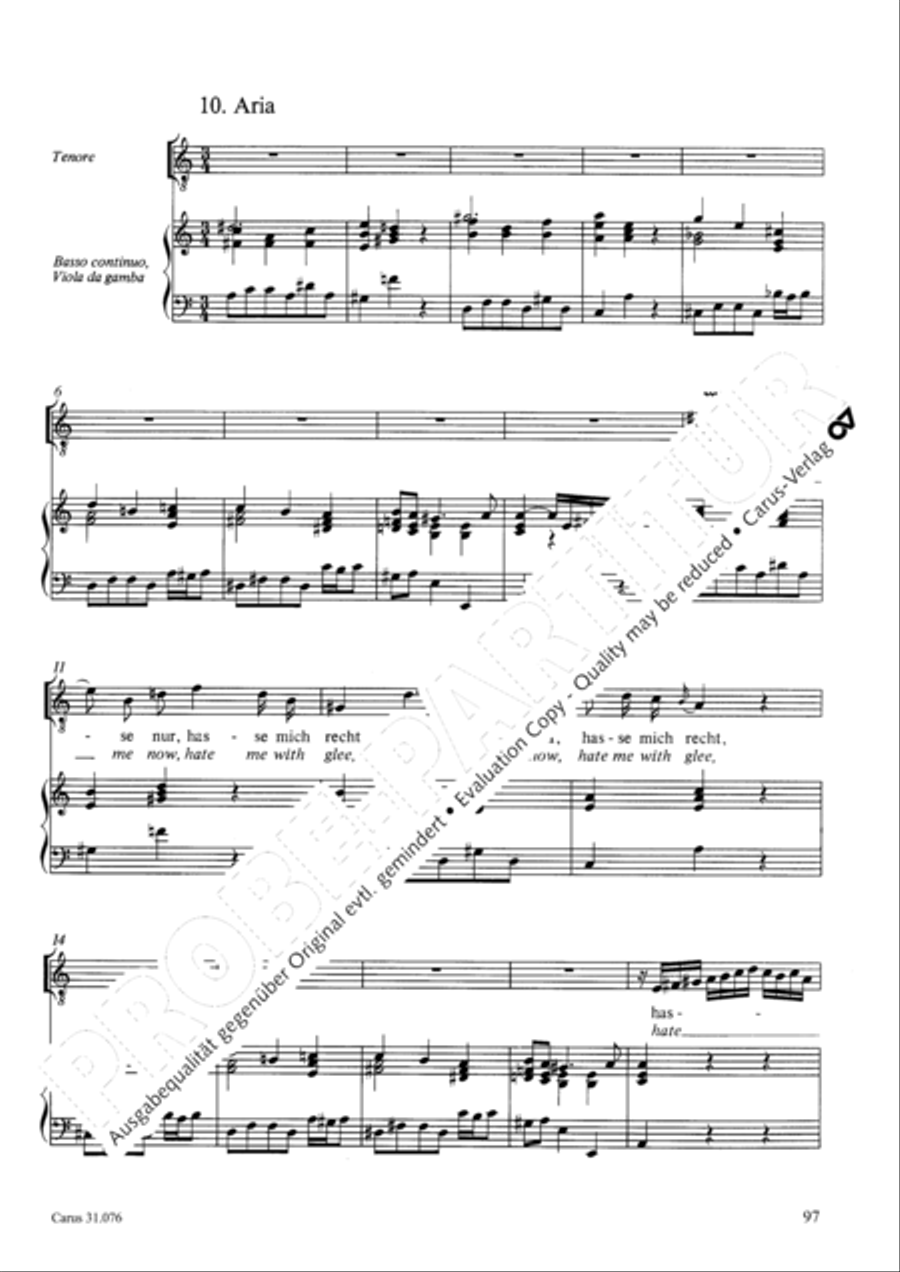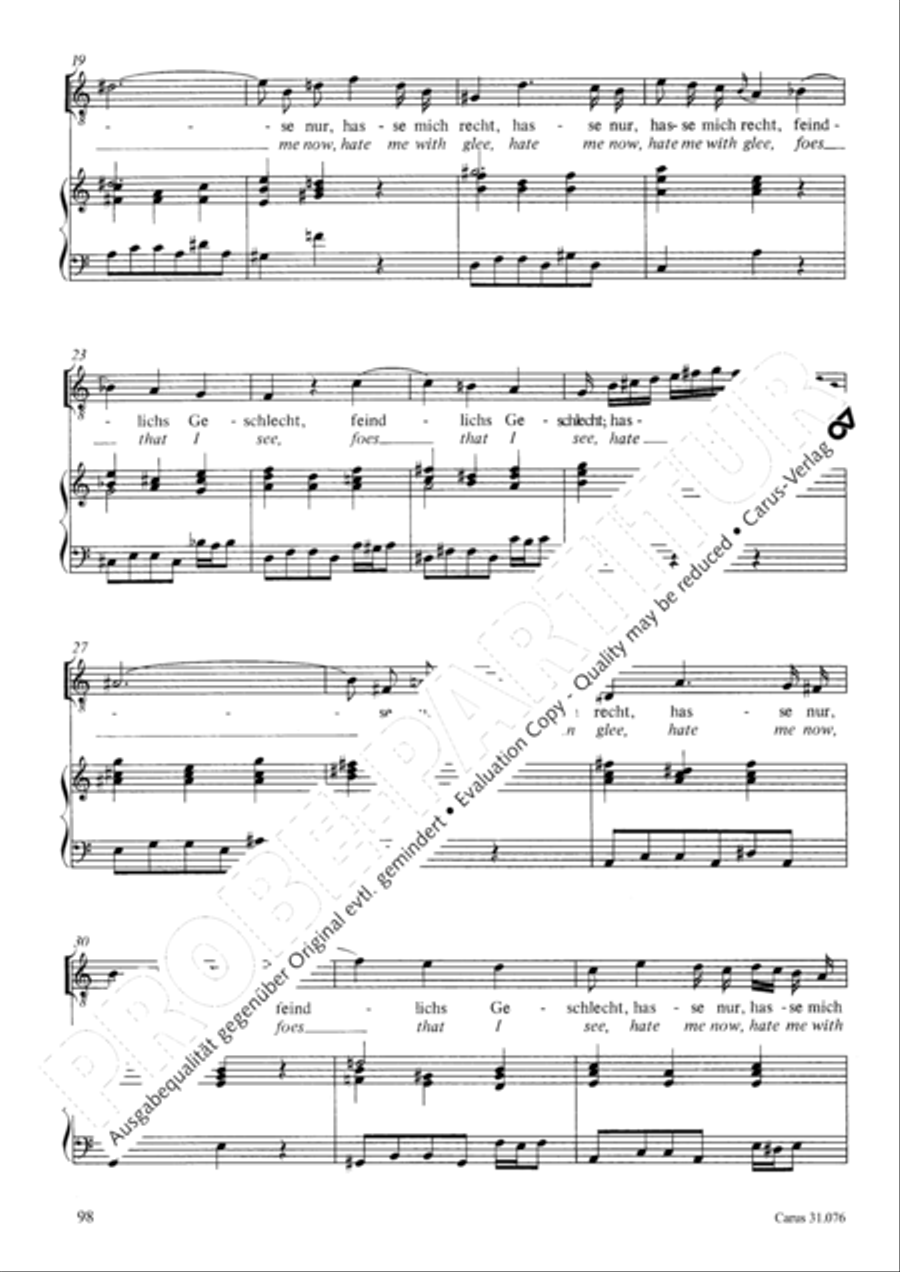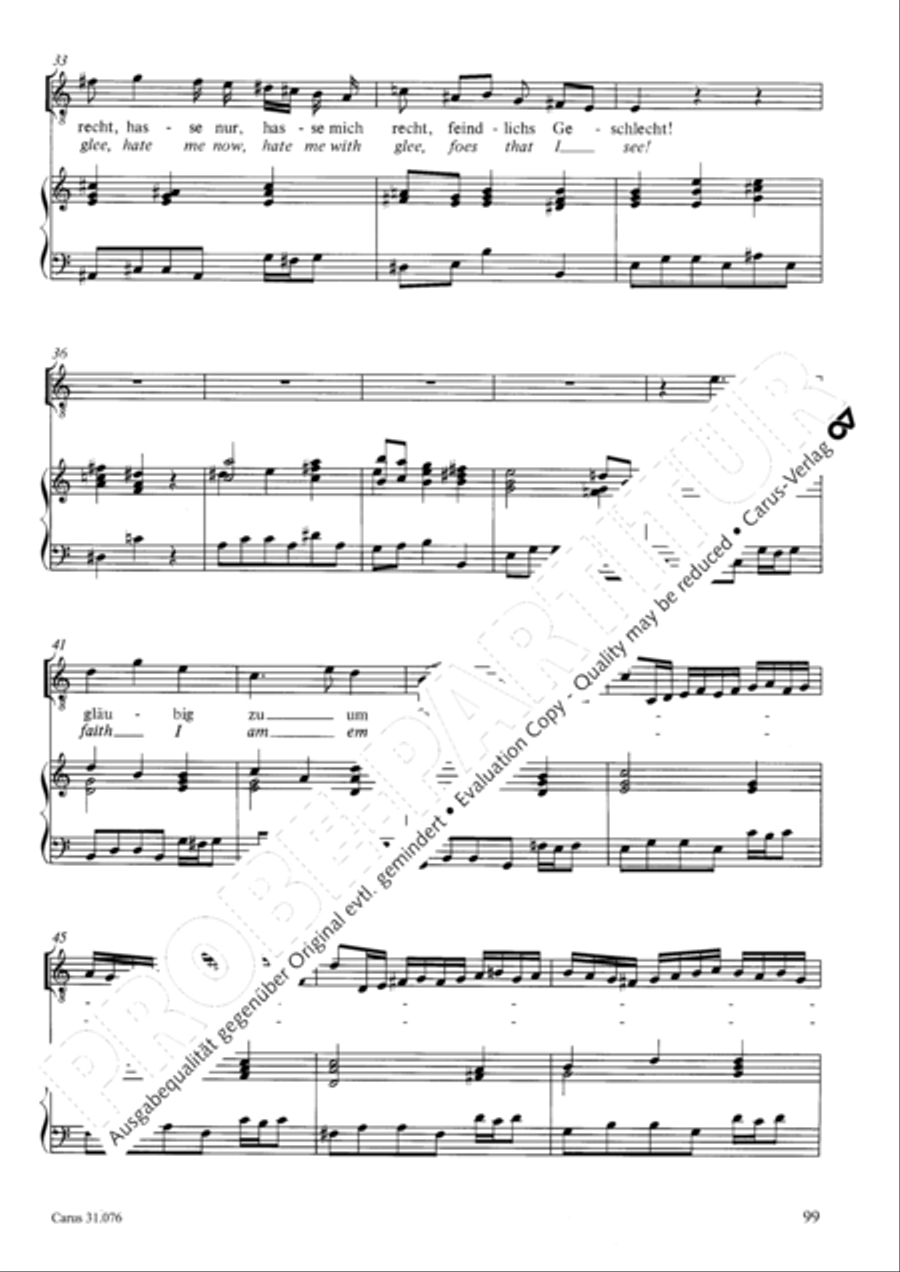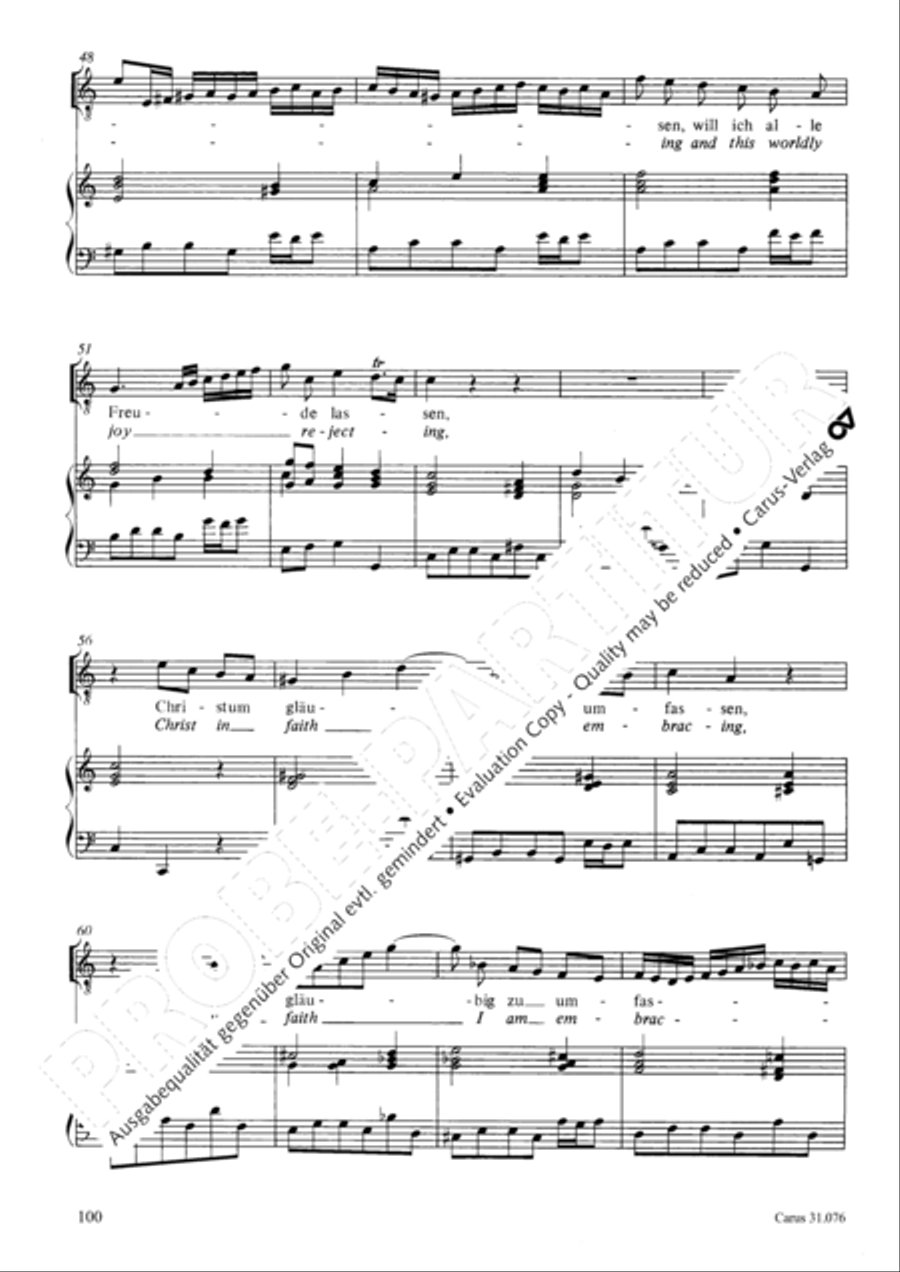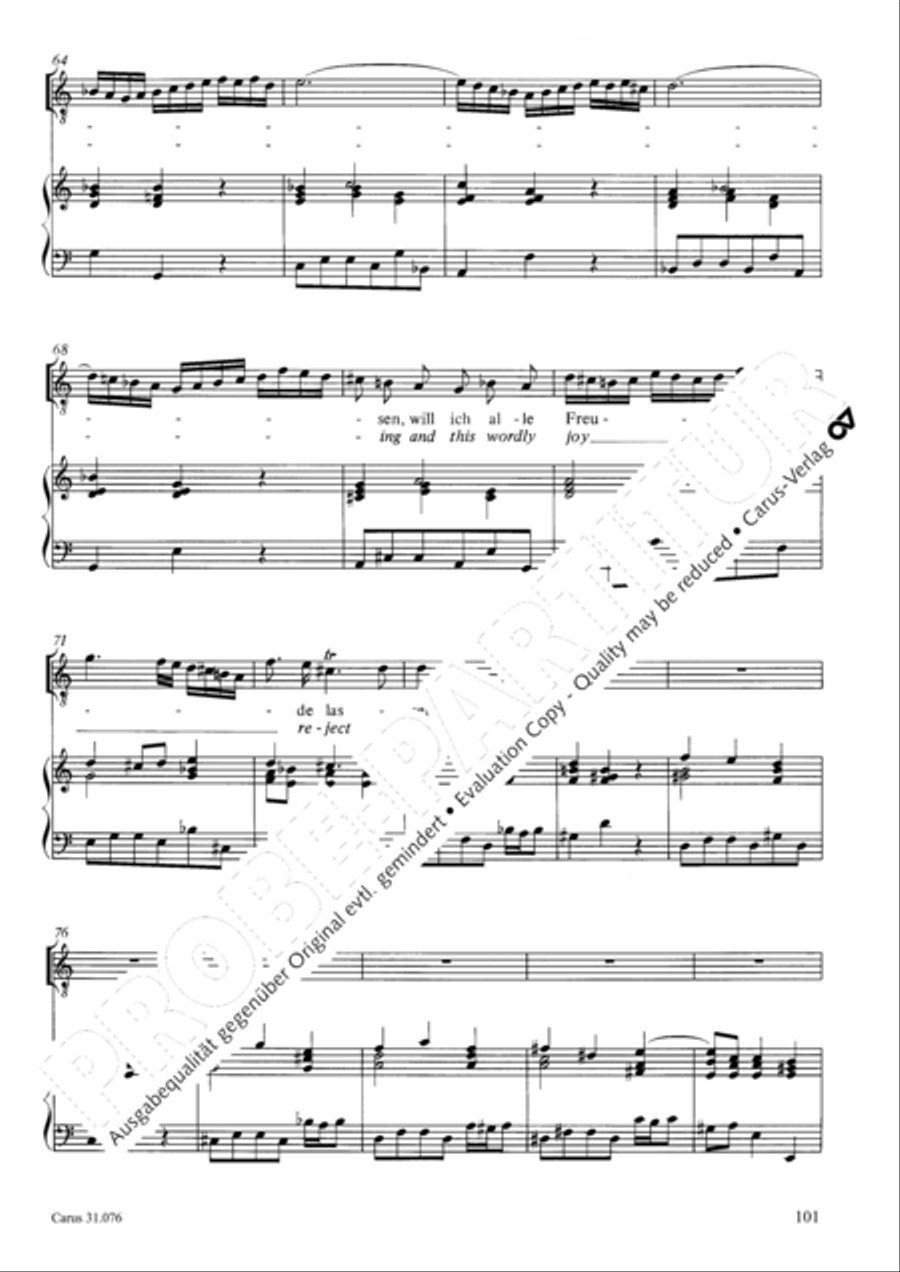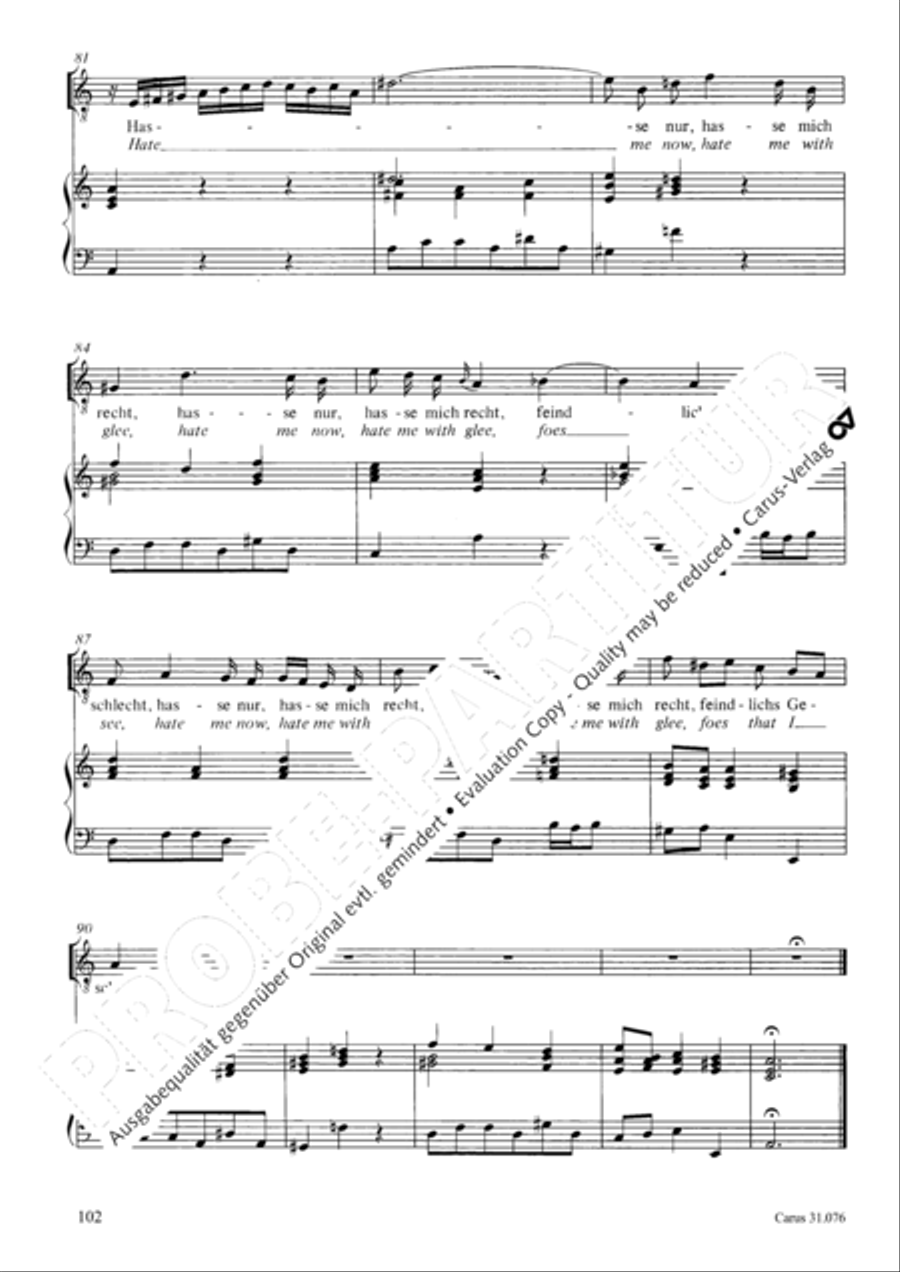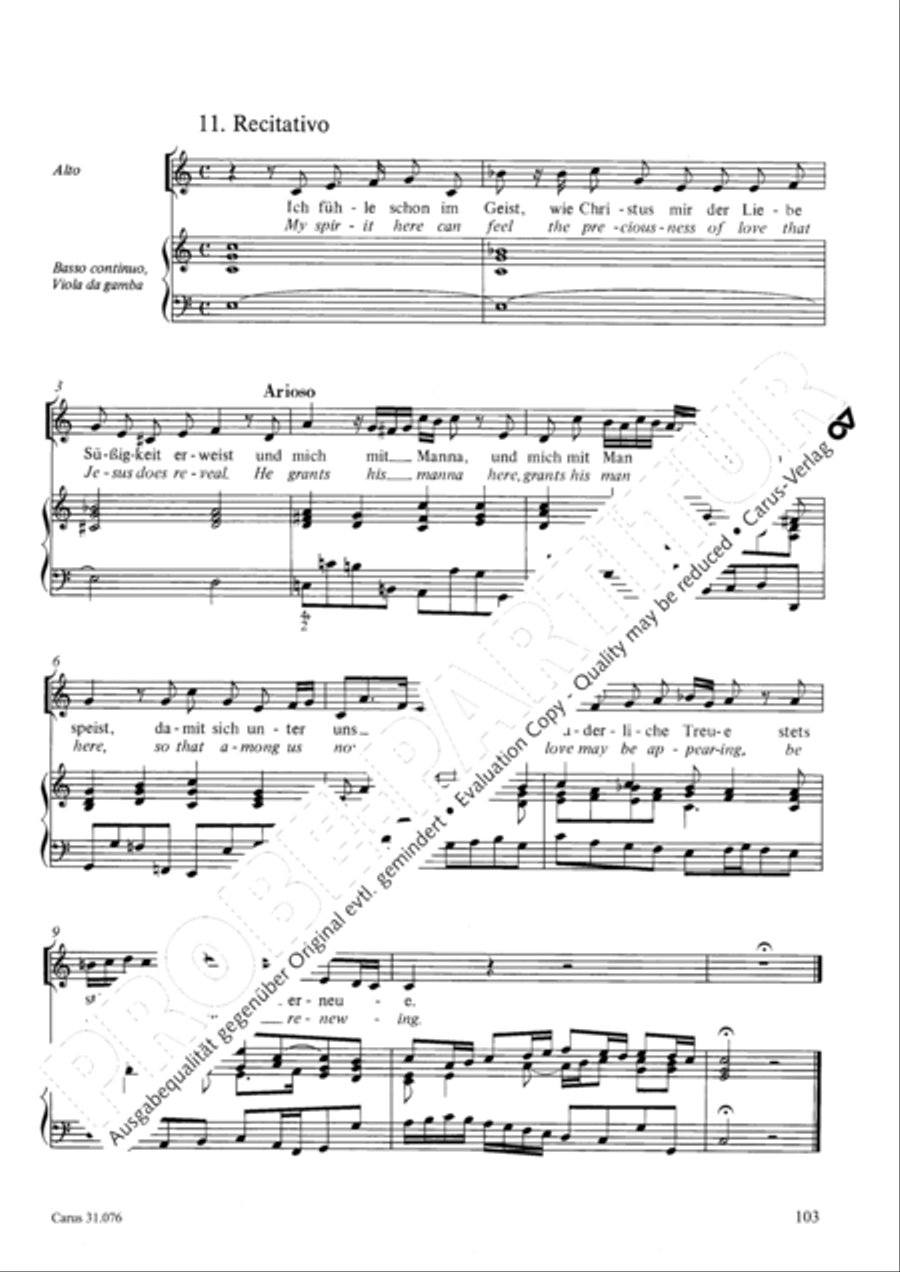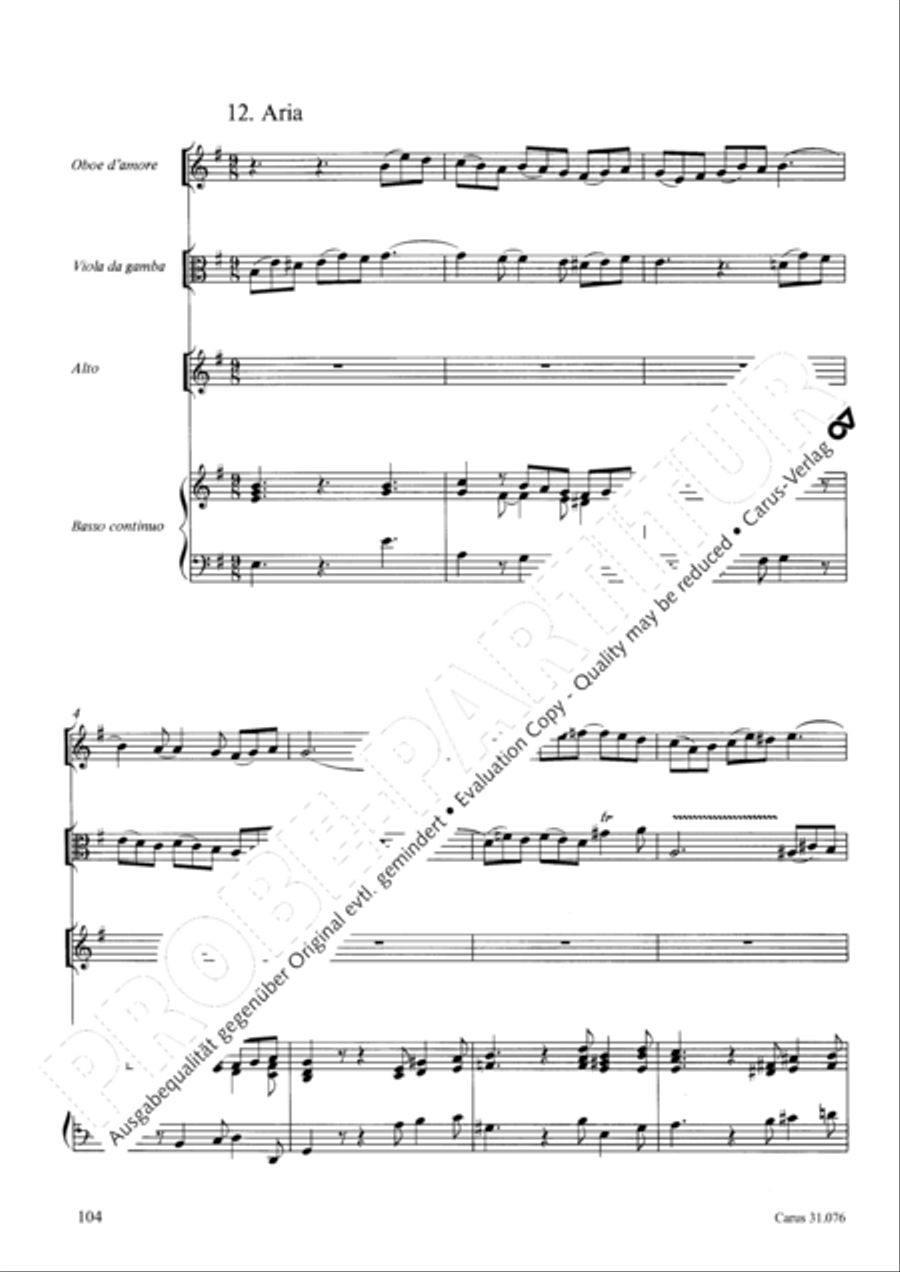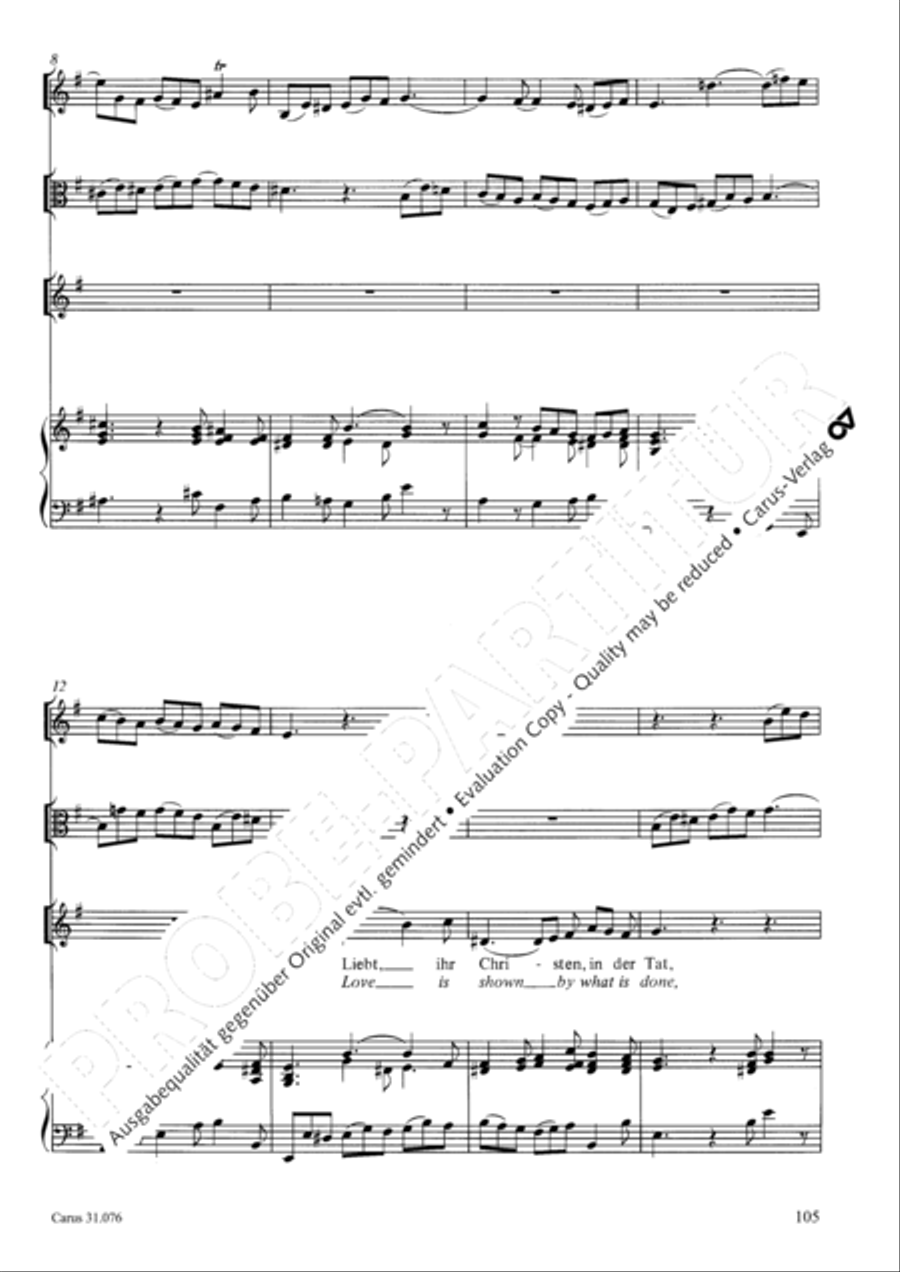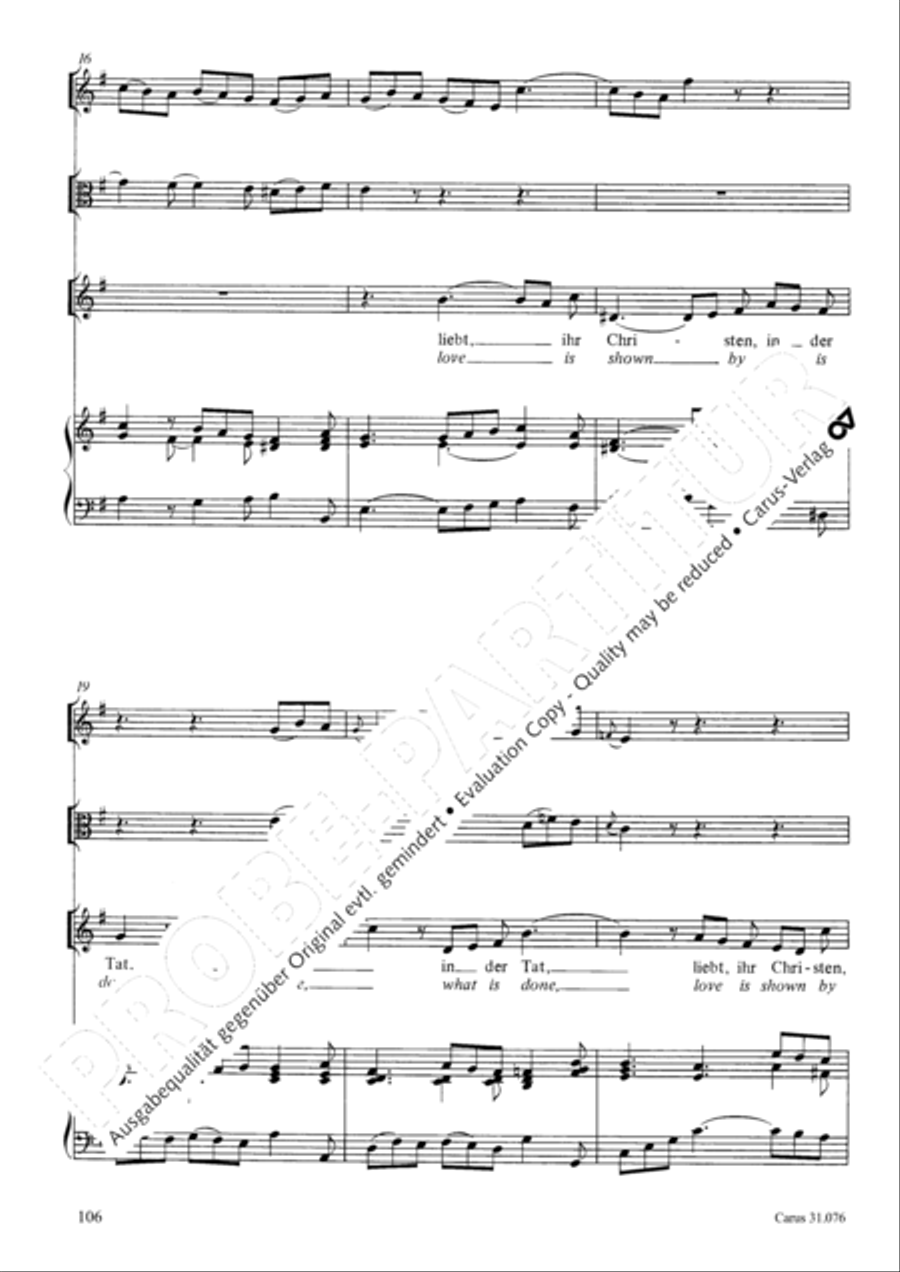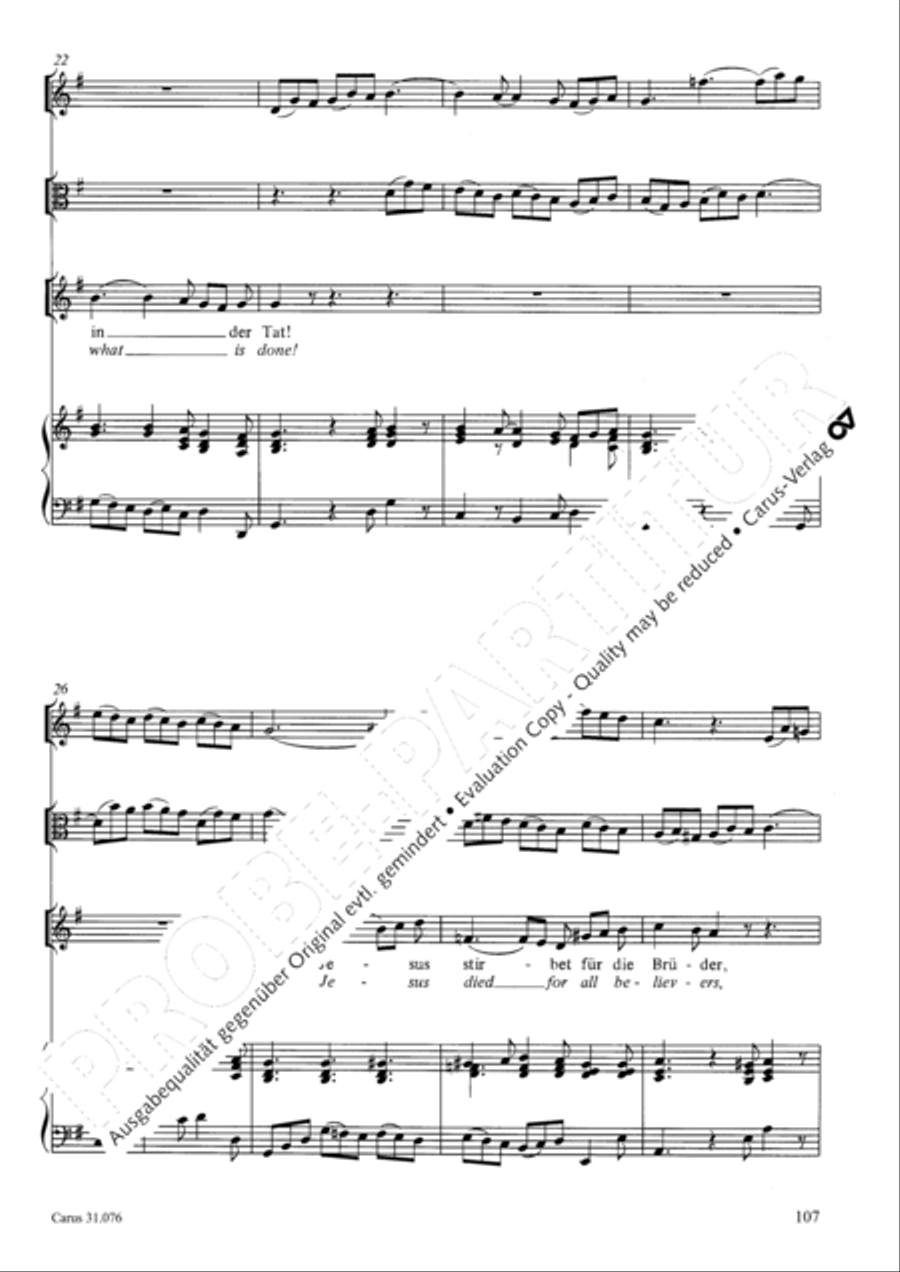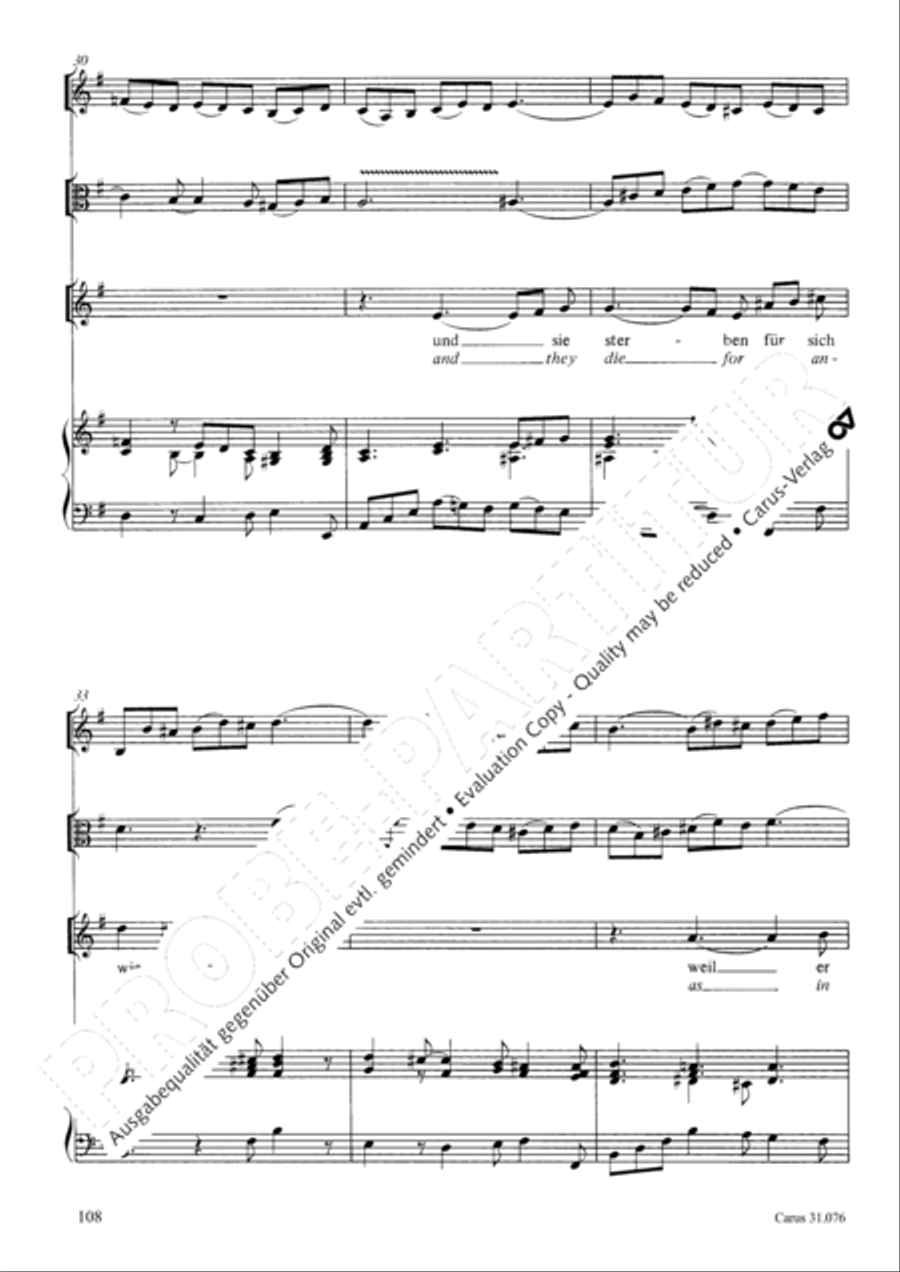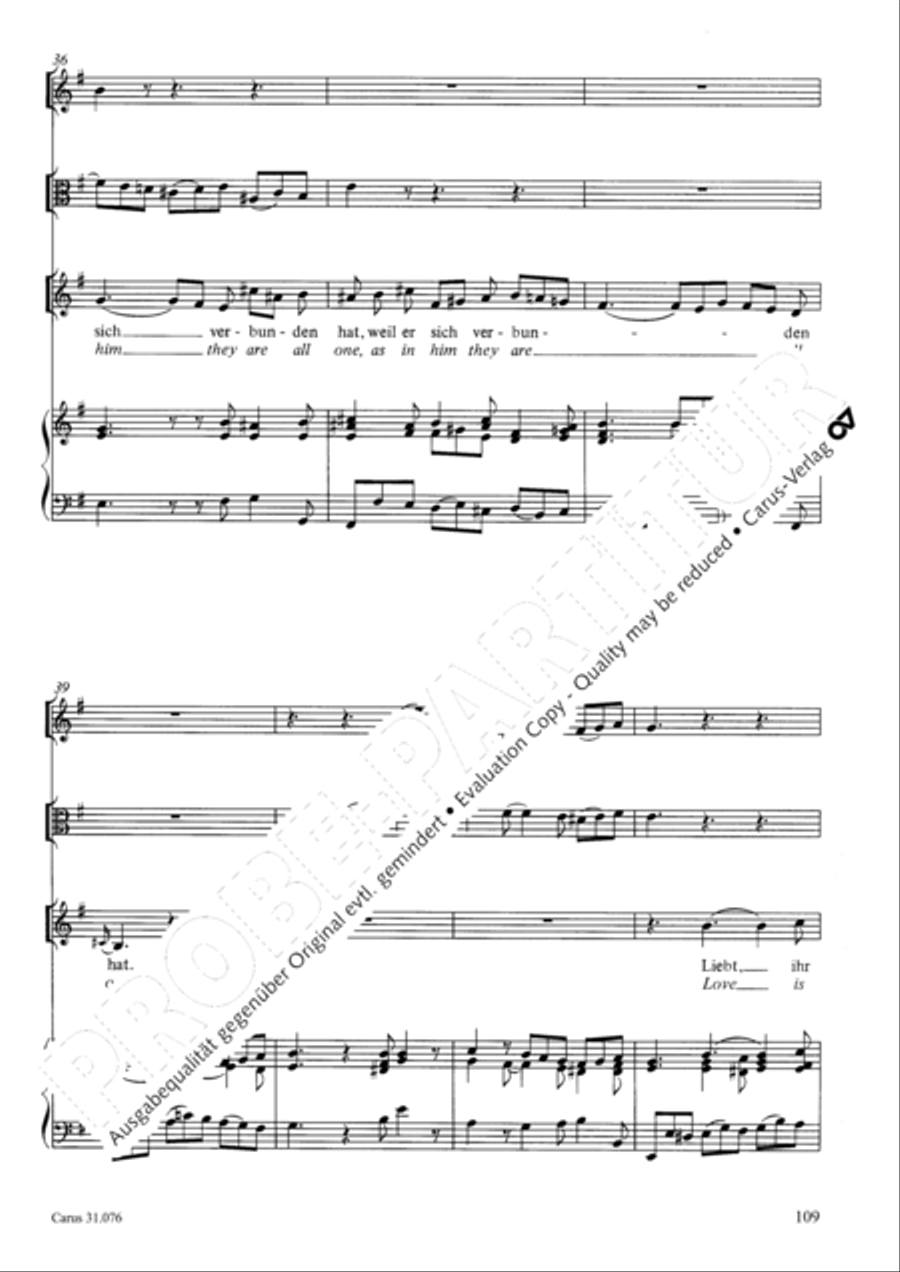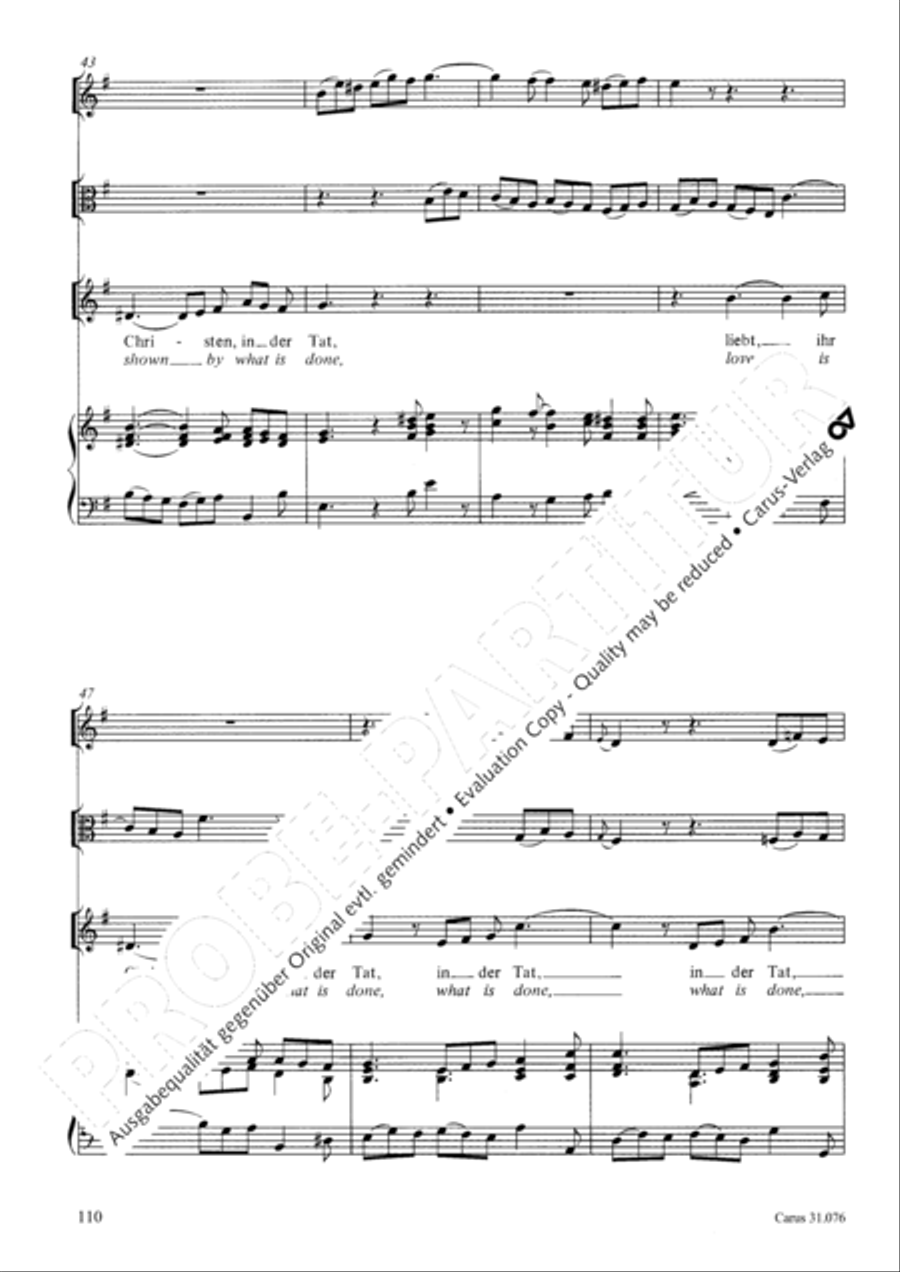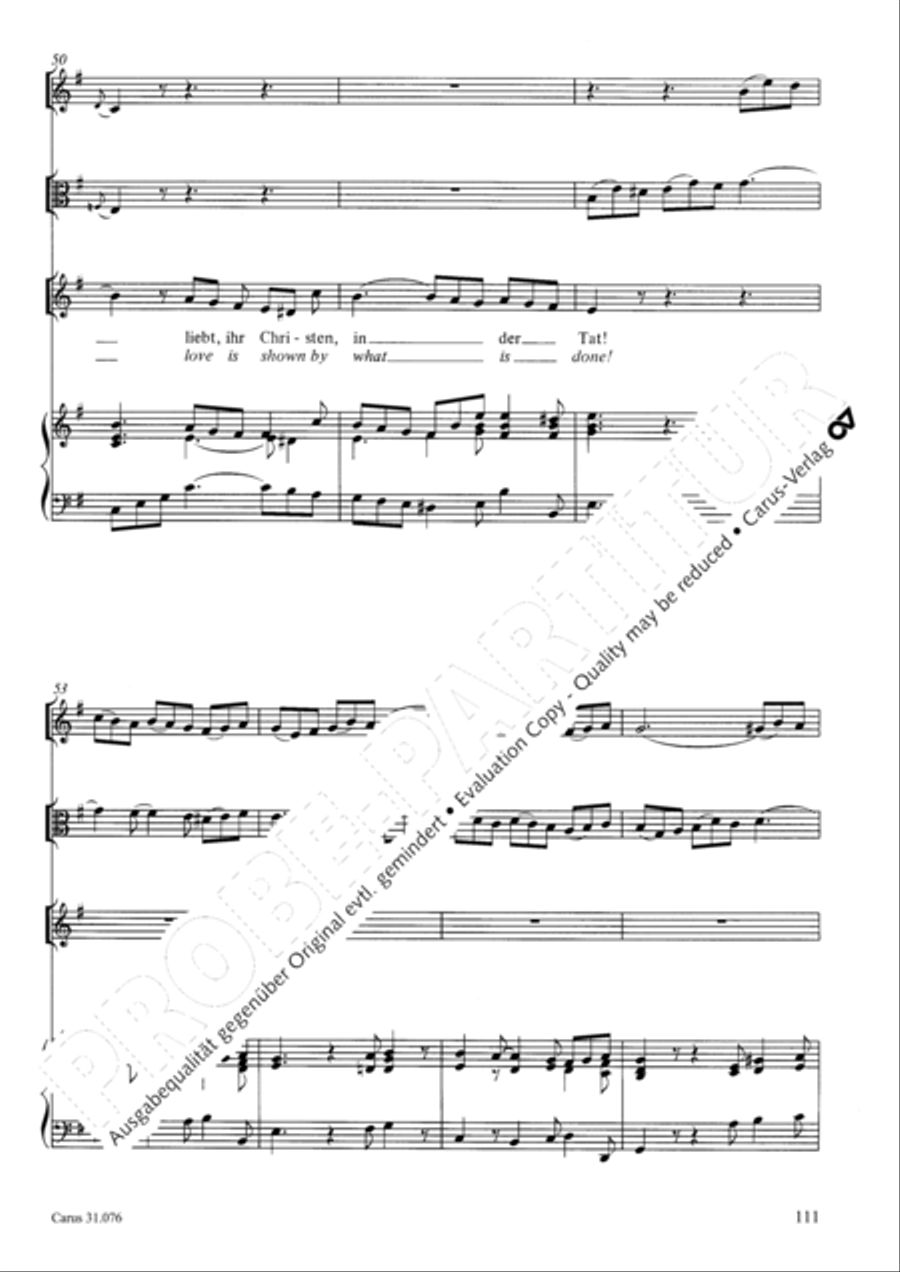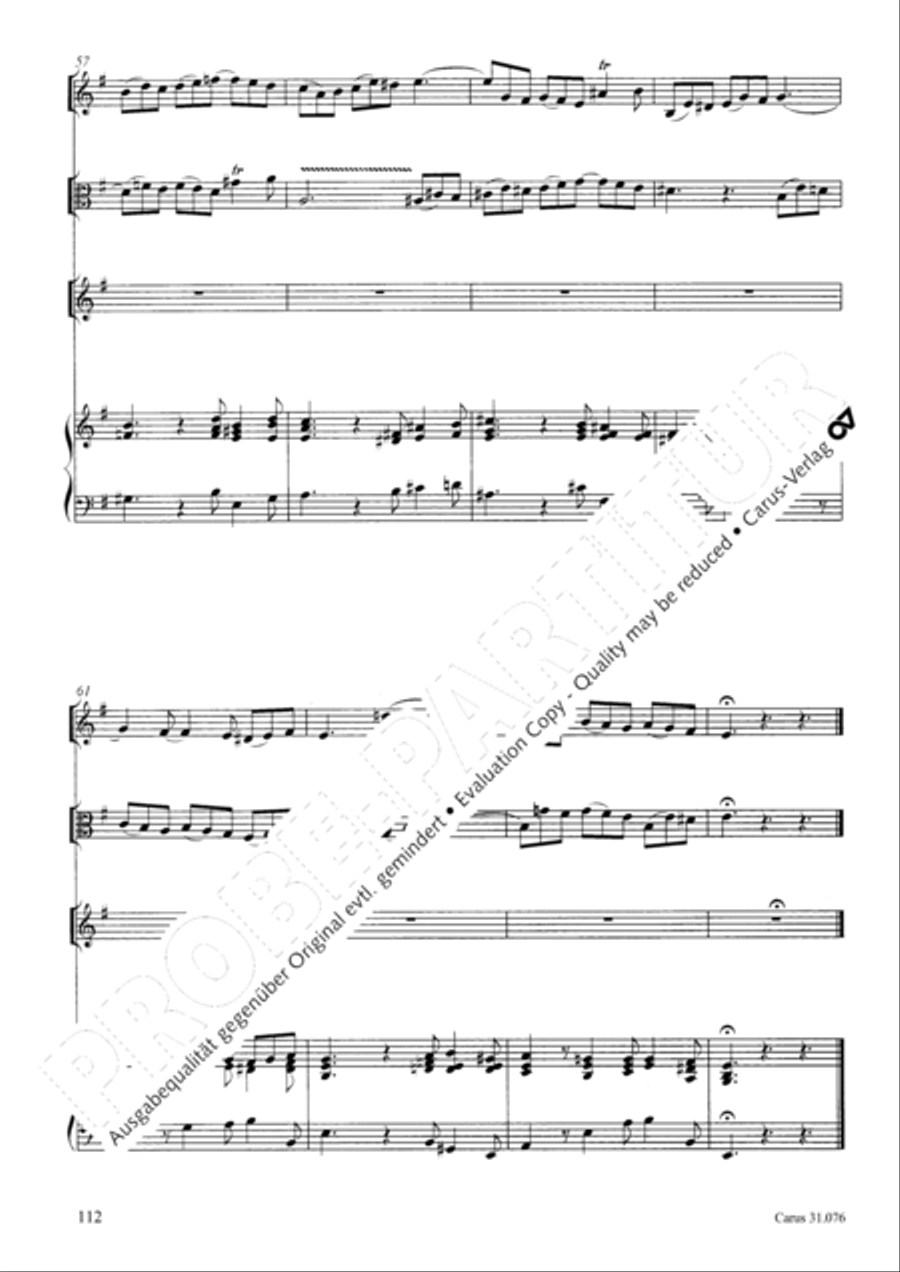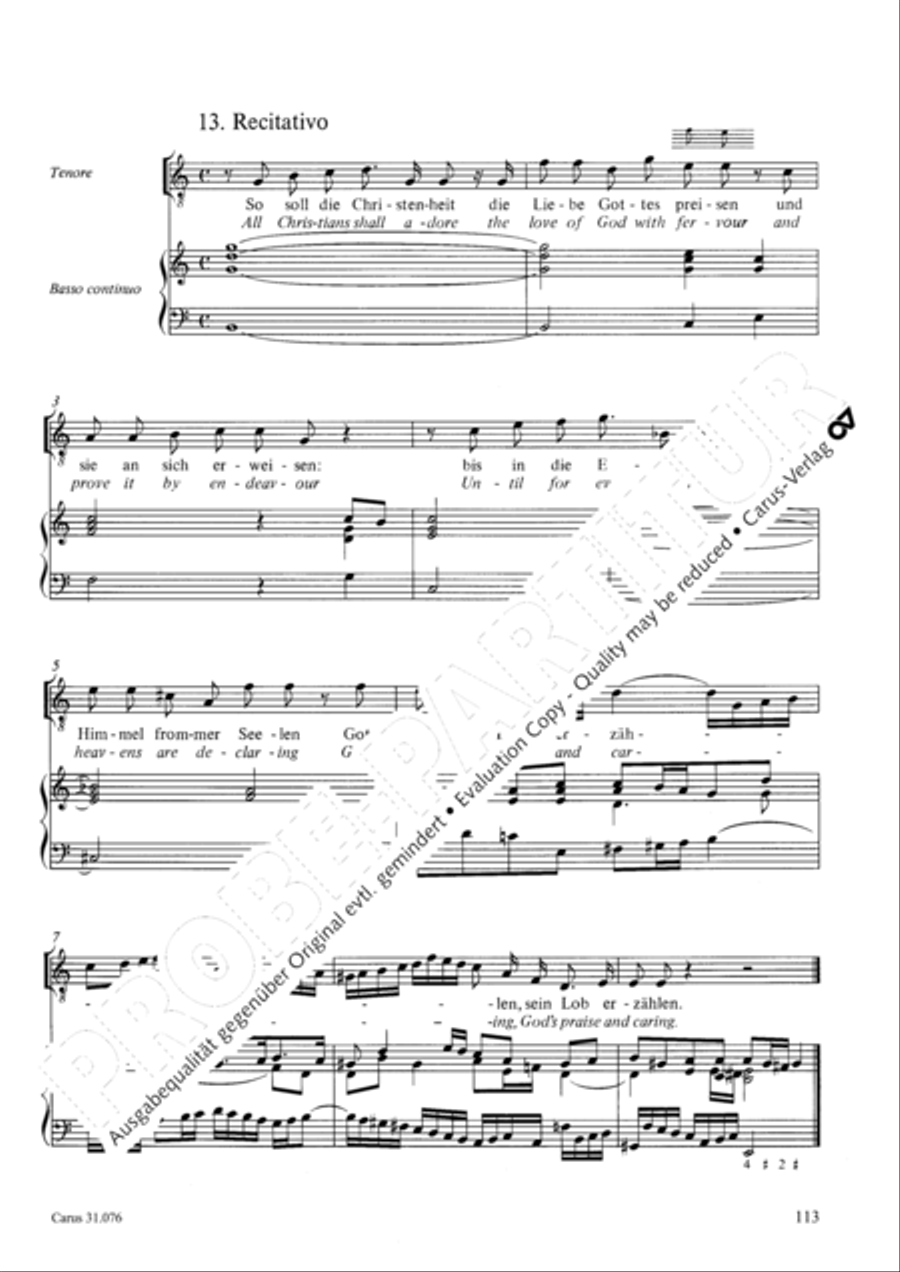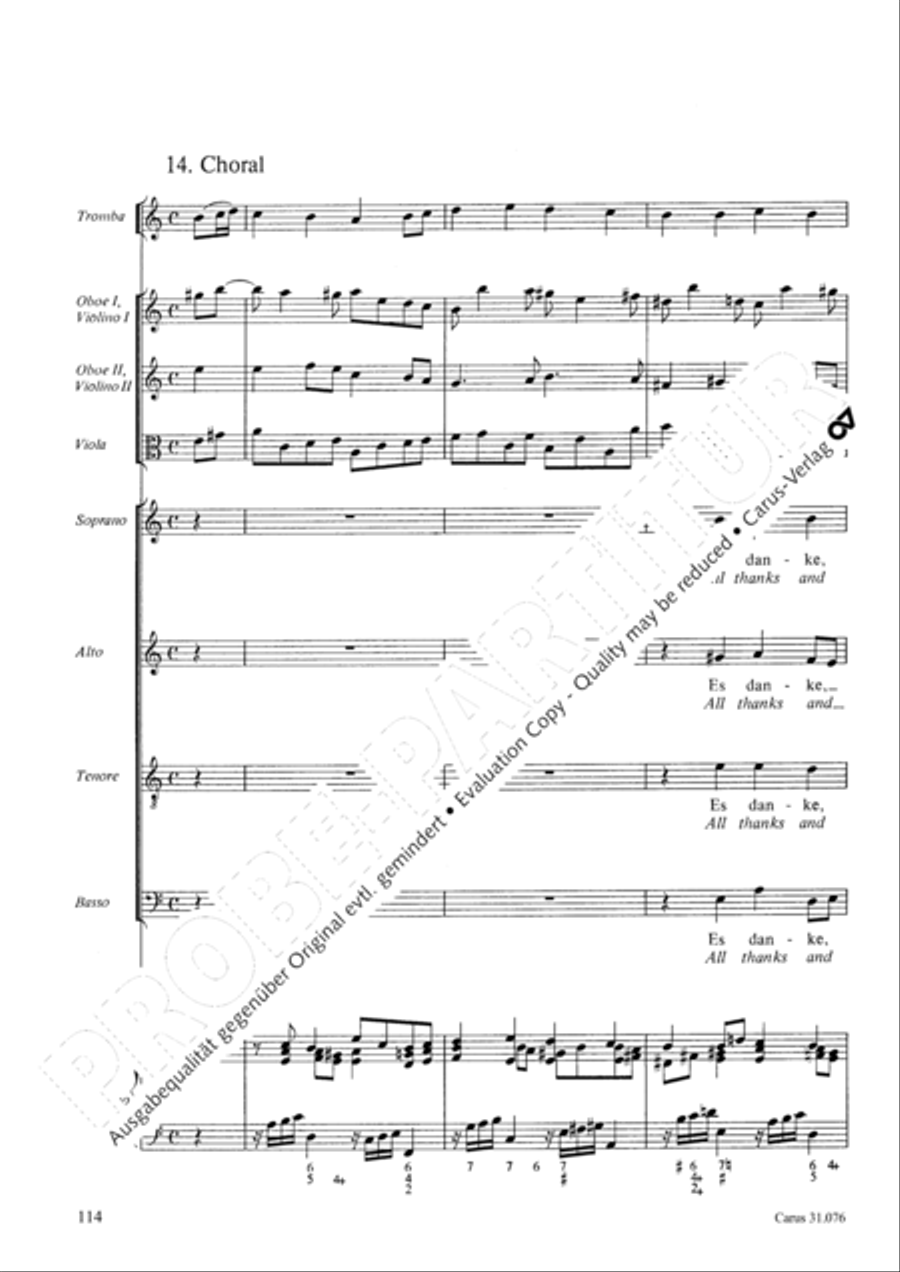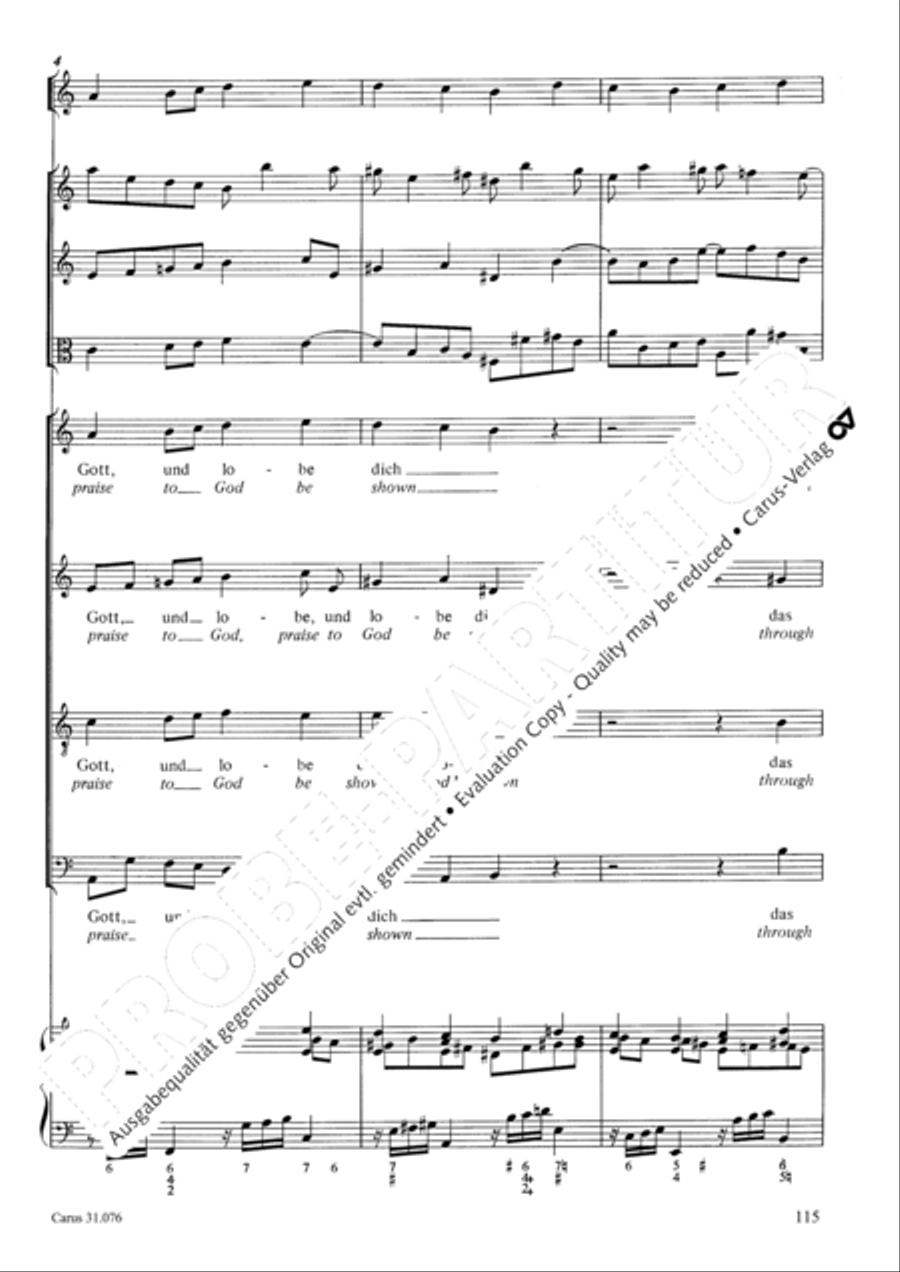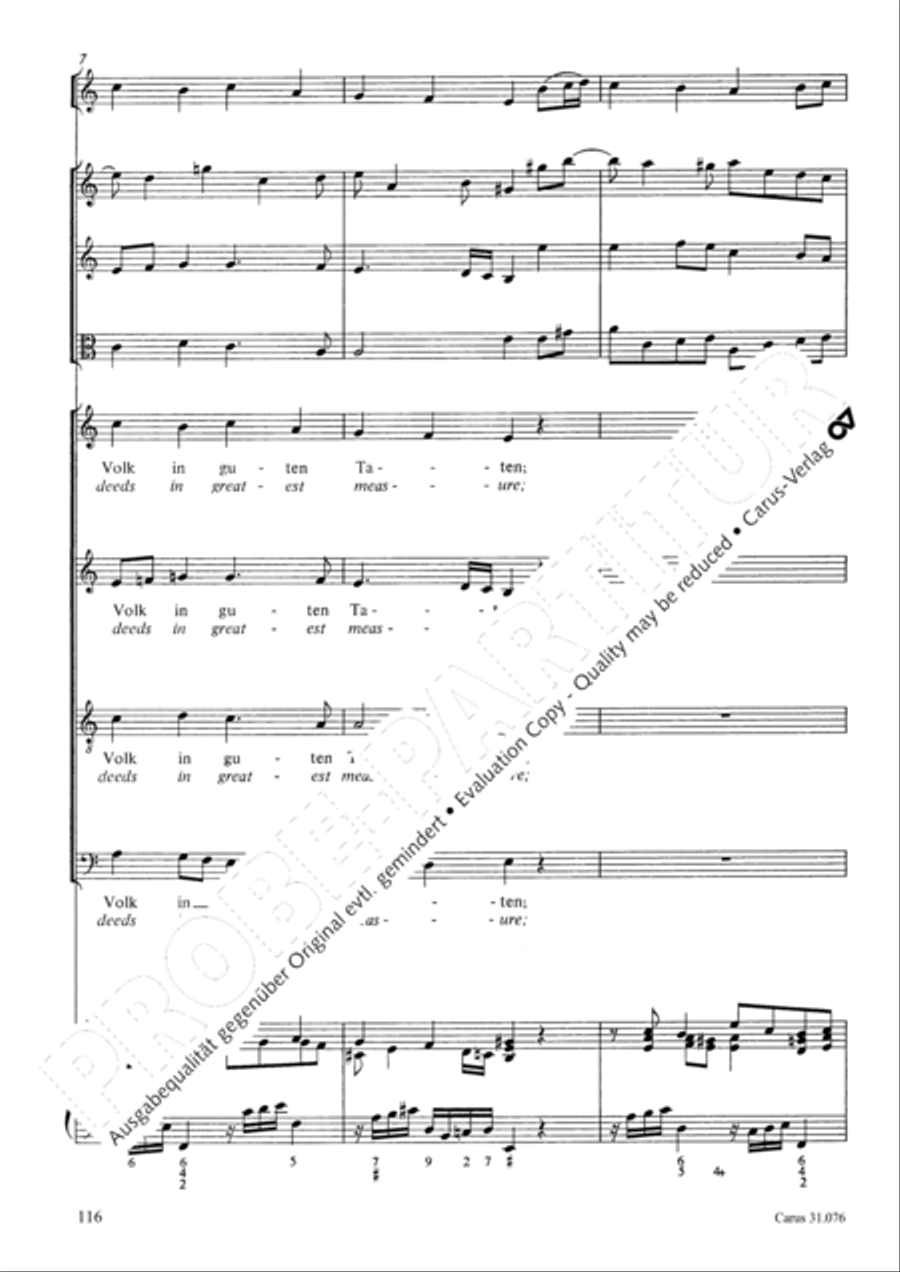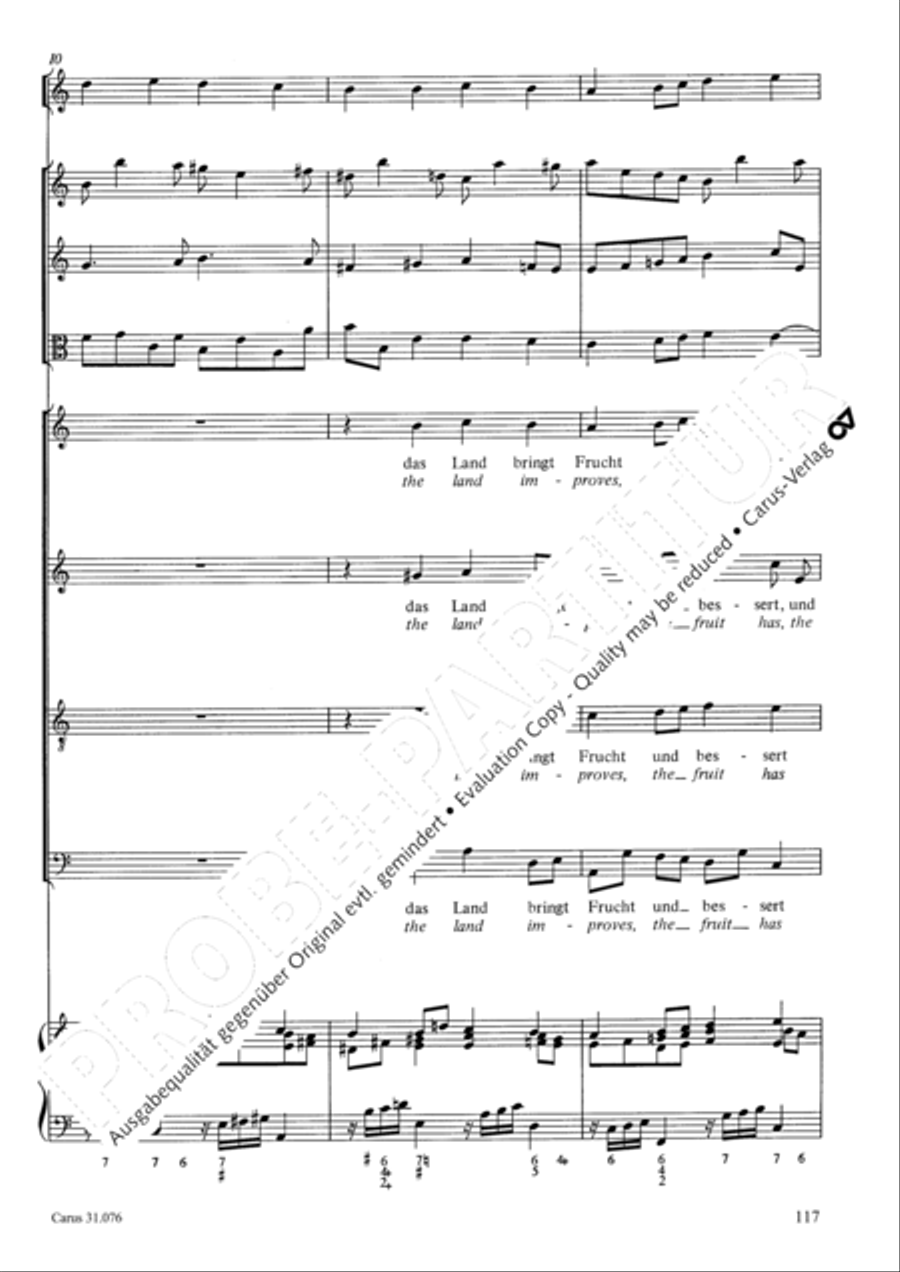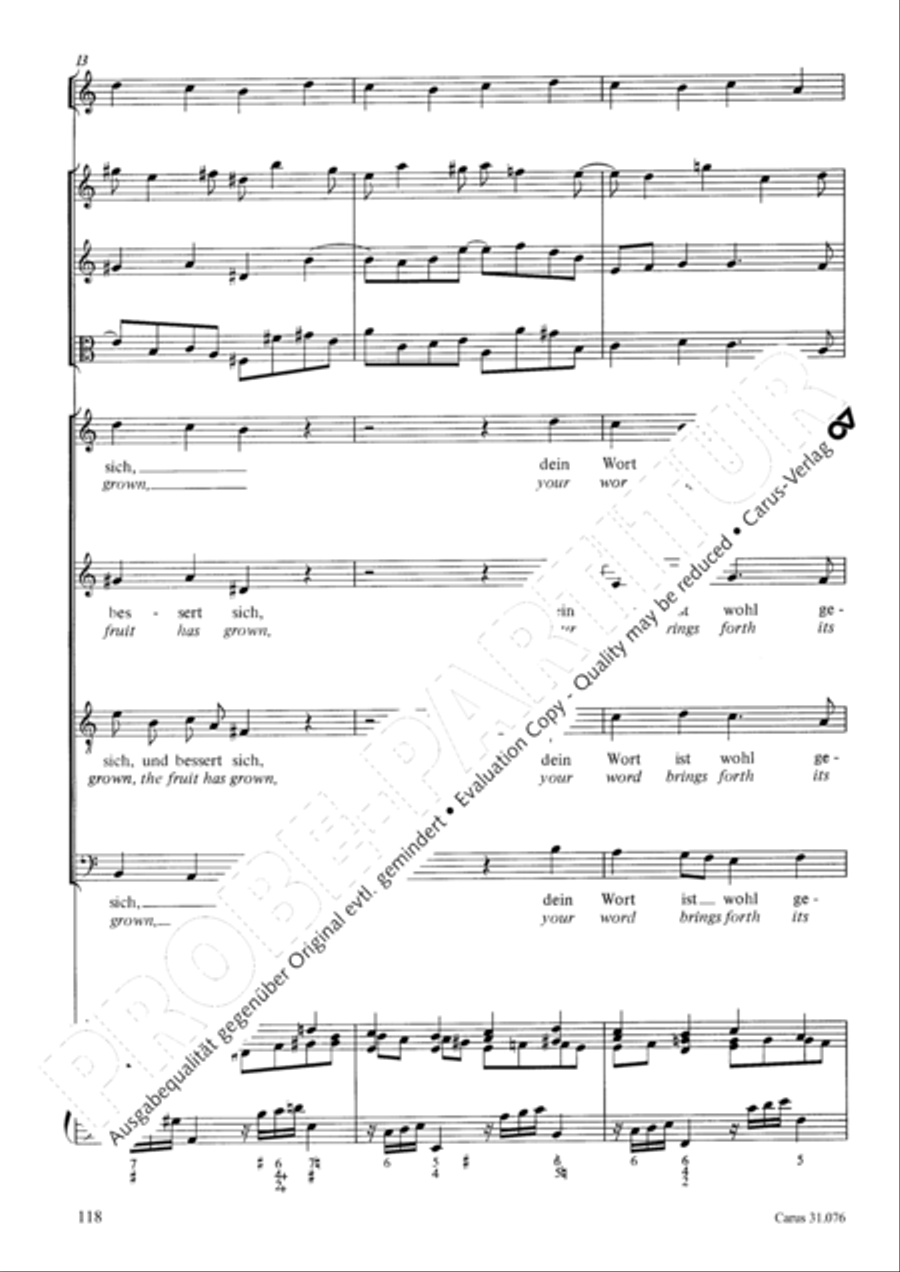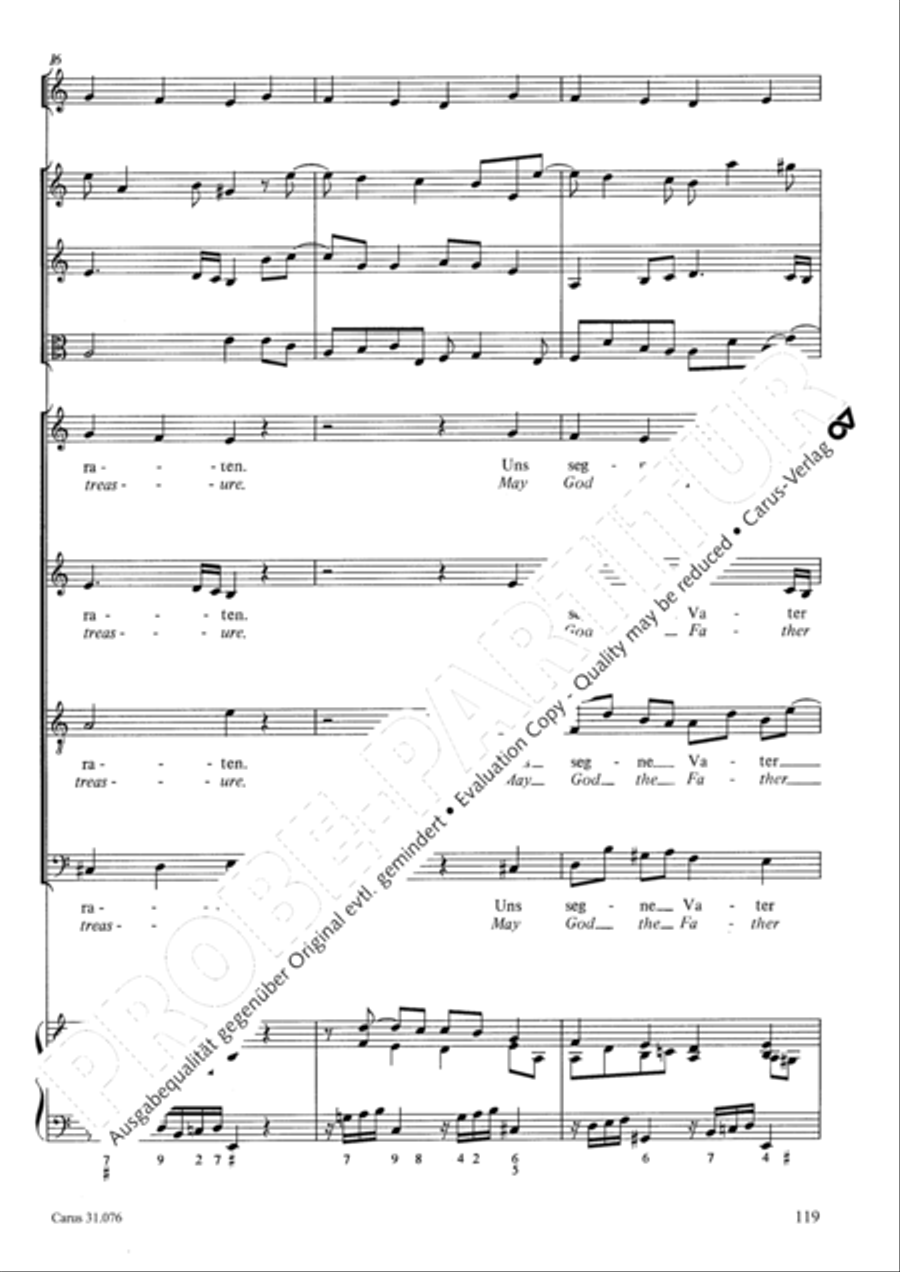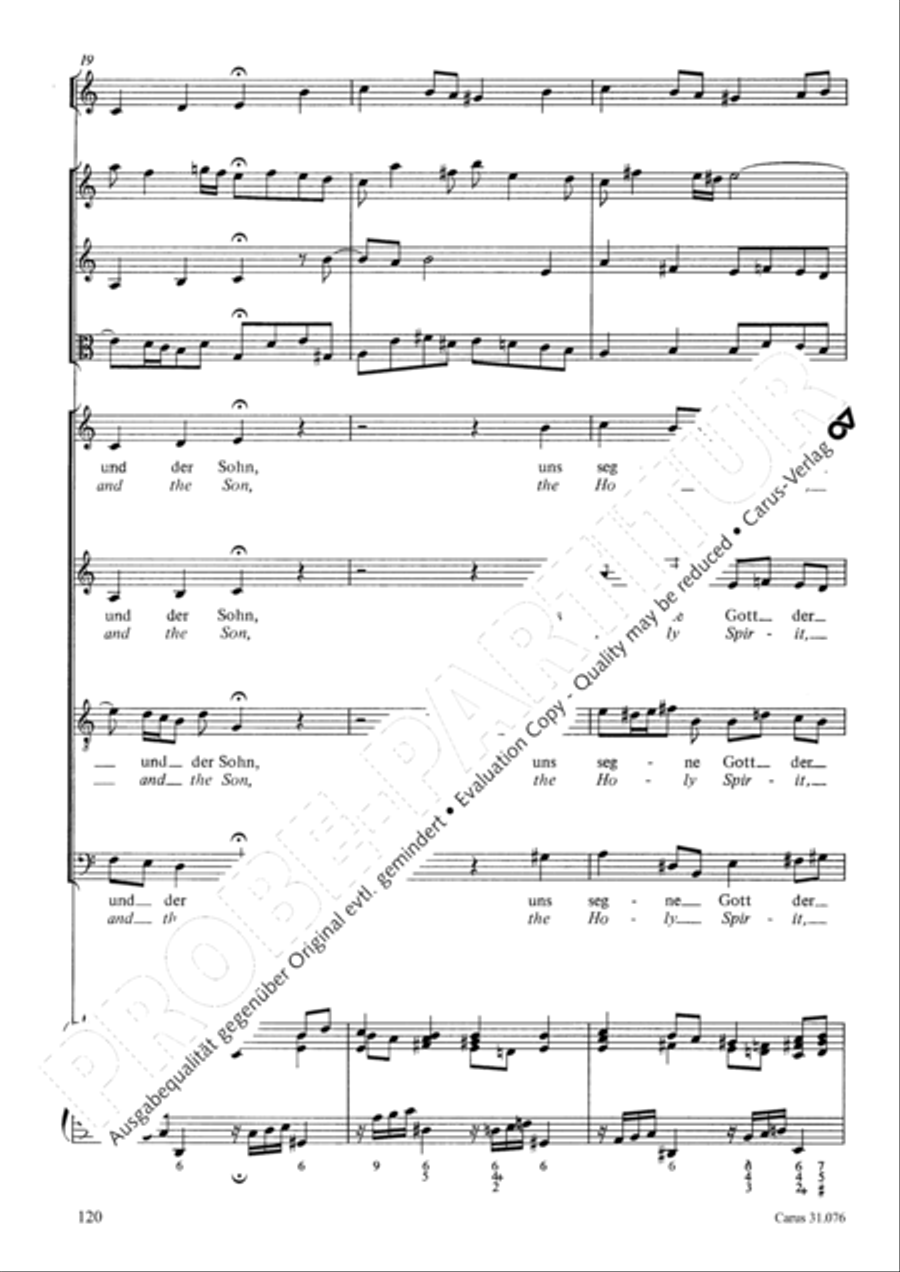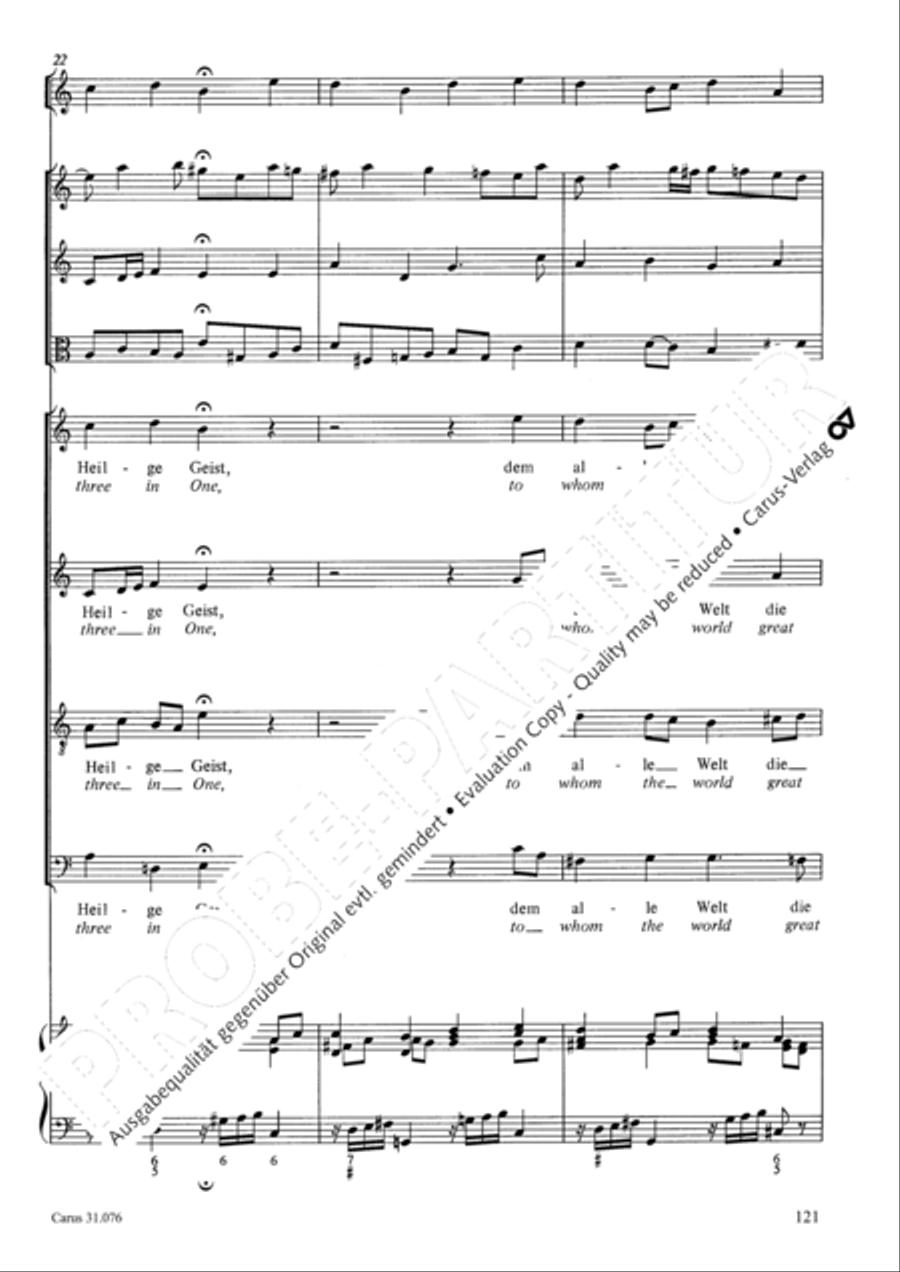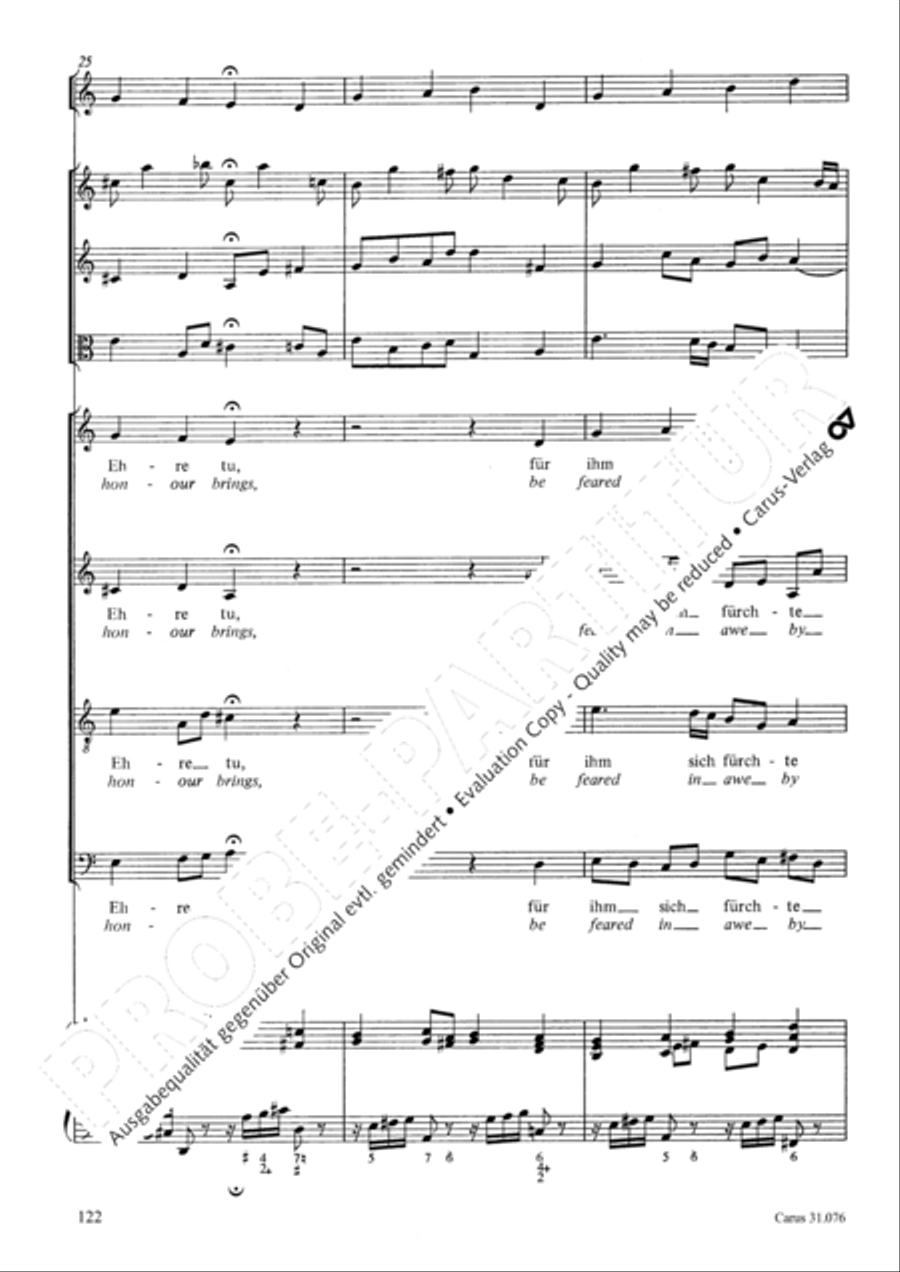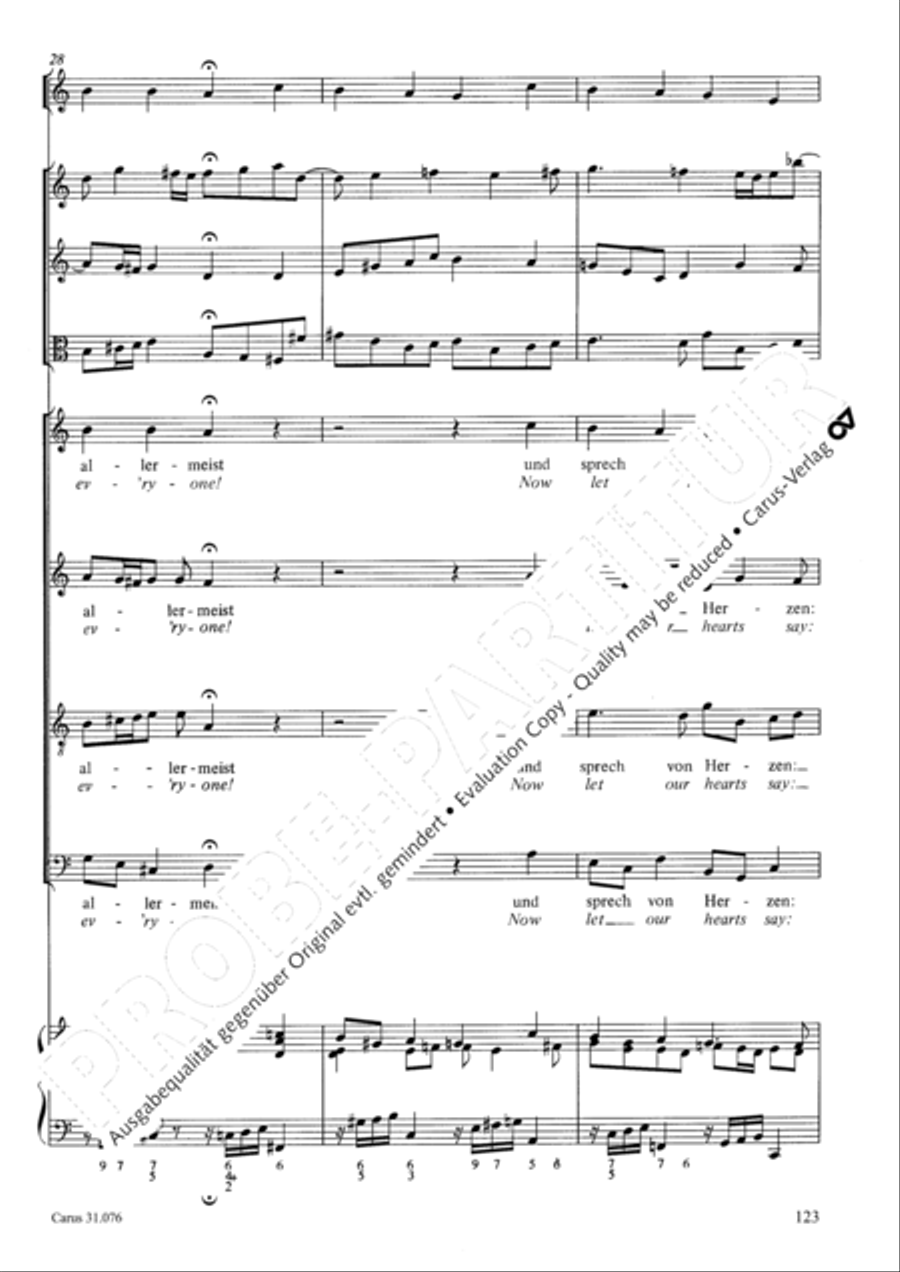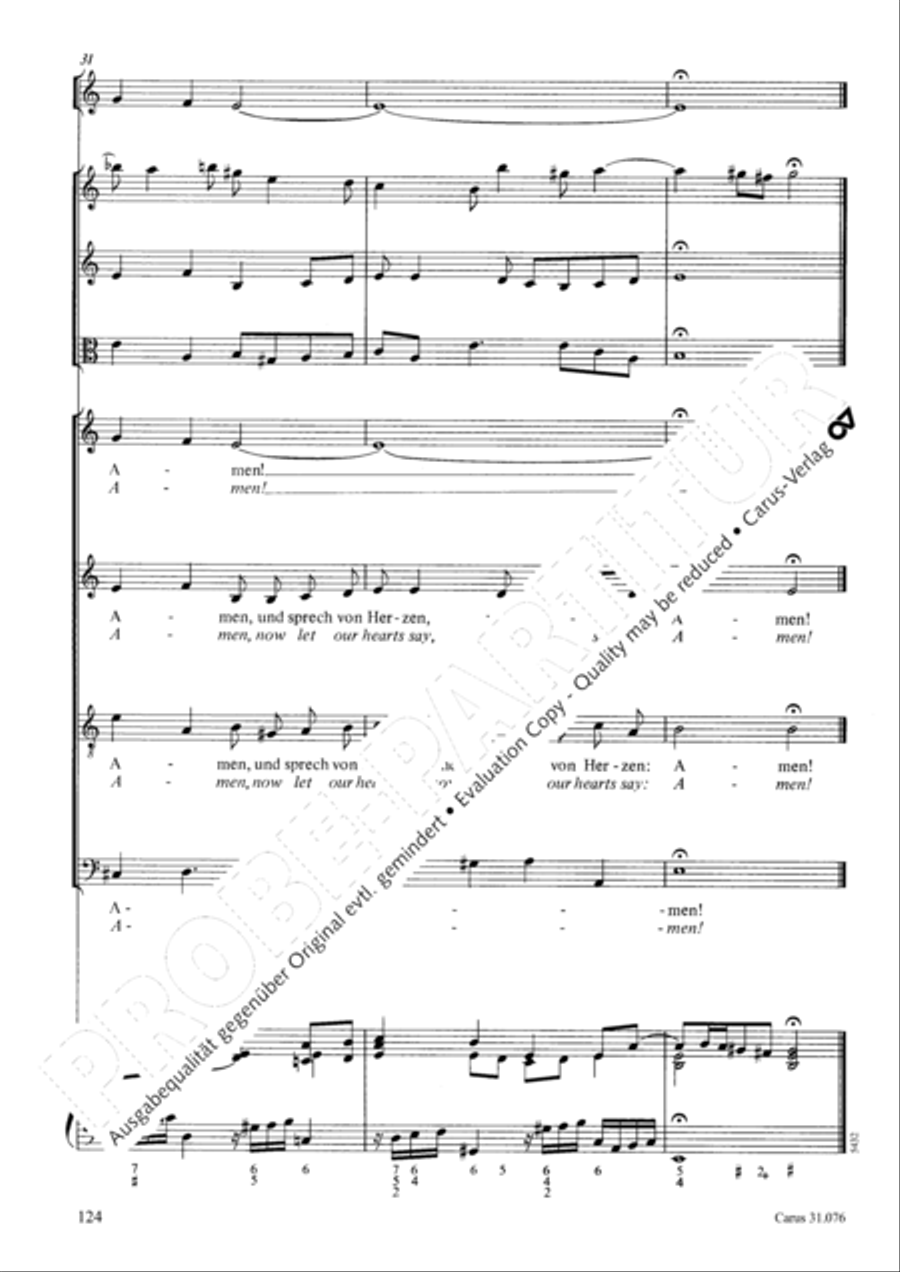 The heavens are telling the Father's glory (Die Himmel erzahlen die Ehre Gottes)

Cantata for the 2nd Sunday afer Trinity / Reformation Day
Available
Ready to ship in 2 to 3 weeks
Taxes/VAT calculated at checkout.
Detailed Description
SATB vocal soli, SATB choir, oboe I/oboe d'amore, oboe II, trumpet, 2 violins, viola, basso continuo - Level 3
SKU: CA.3107600
Cantata for the 2nd Sunday afer Trinity / Reformation Day
. Composed by Johann Sebastian Bach. Edited by Ulrich Leisinger. Arranged by Paul Horn. This edition: Paperbound. Sacred vocal music, Cantatas, psalm, german. German title: Die Himmel erzahlen die Ehre Gottes. Sacred vocal music, Cantatas, Psalms, German. Full score. Composed 1723. BWV 76. 72 pages. Duration 35 minutes. Carus Verlag #CV 31.076/00. Published by Carus Verlag (CA.3107600).
ISBN 9790007044893. Key: C major / a minor. Language: German/English.
The cantata "Die Himmel erzahlen die Ehre Gottes" (The heavens are telling of God in glory) BWV 76 by Johann Sebastian Bach was written for the 2nd Sunday after Trinity, which fell on 6 June 1723 in the year it was first performed. This ambitious two-part work was the second cantata which Bach wrote after taking up the position of Kantor of St. Thomas's in Leipzig. Bach's aim was evidently to demonstrate a particularly wide range of musical forms in both the arias and the recitatives in this cantata. The opening chorus is based on verses 2 and 4 of Psalm 19, with verse 4 structured as a choral fugue. Both parts of the cantata end with a chorale movement with different verses from the Lutheran hymn "Es woll uns Gott genadig sein". The text refers loosely to the epistle reading from the 1st letter of St John, but deals more with general thoughts about the temptations of the Christian which can be overcome through love. Bach also performed the first part of the cantata later with minor revisions, but evidently no alterations to the text, on Reformation Day in Leipzig.