The Disney Collection – 3rd Edition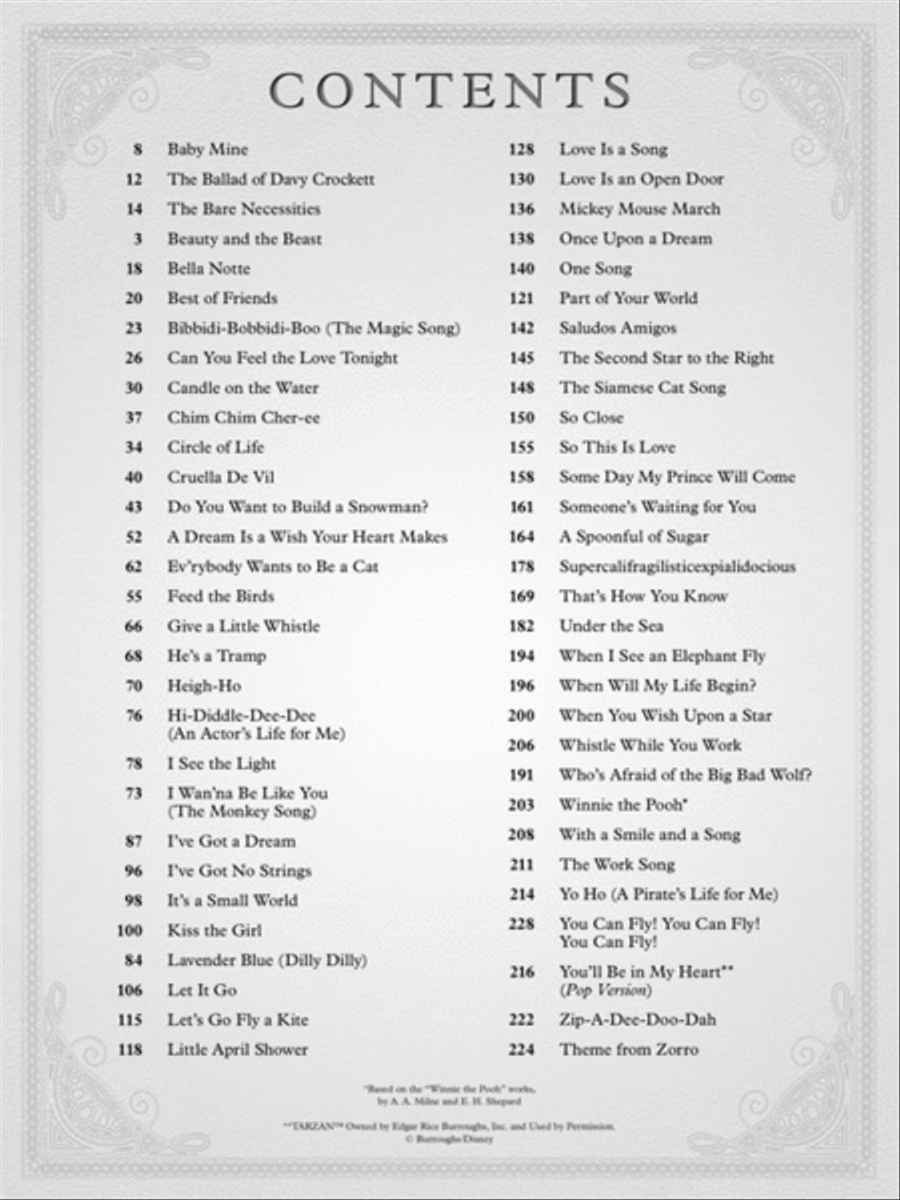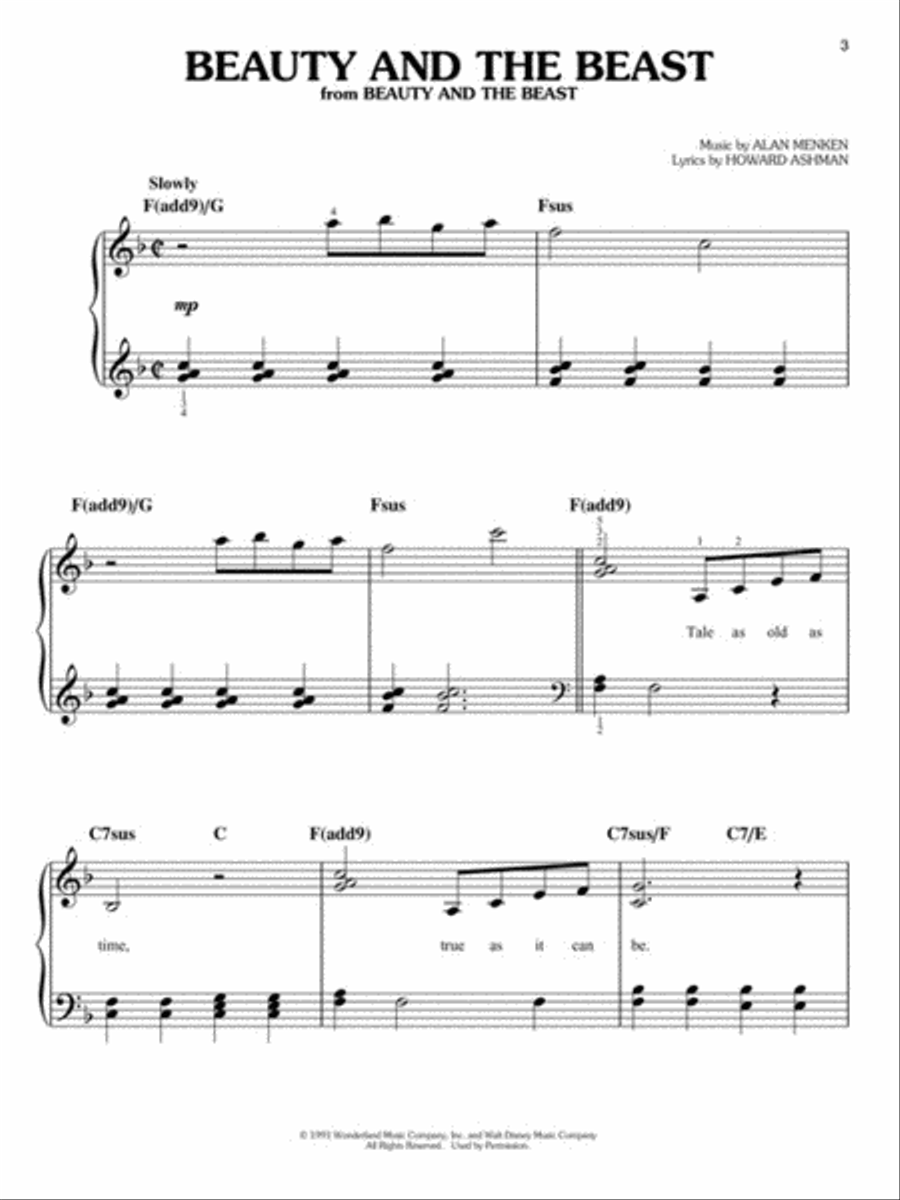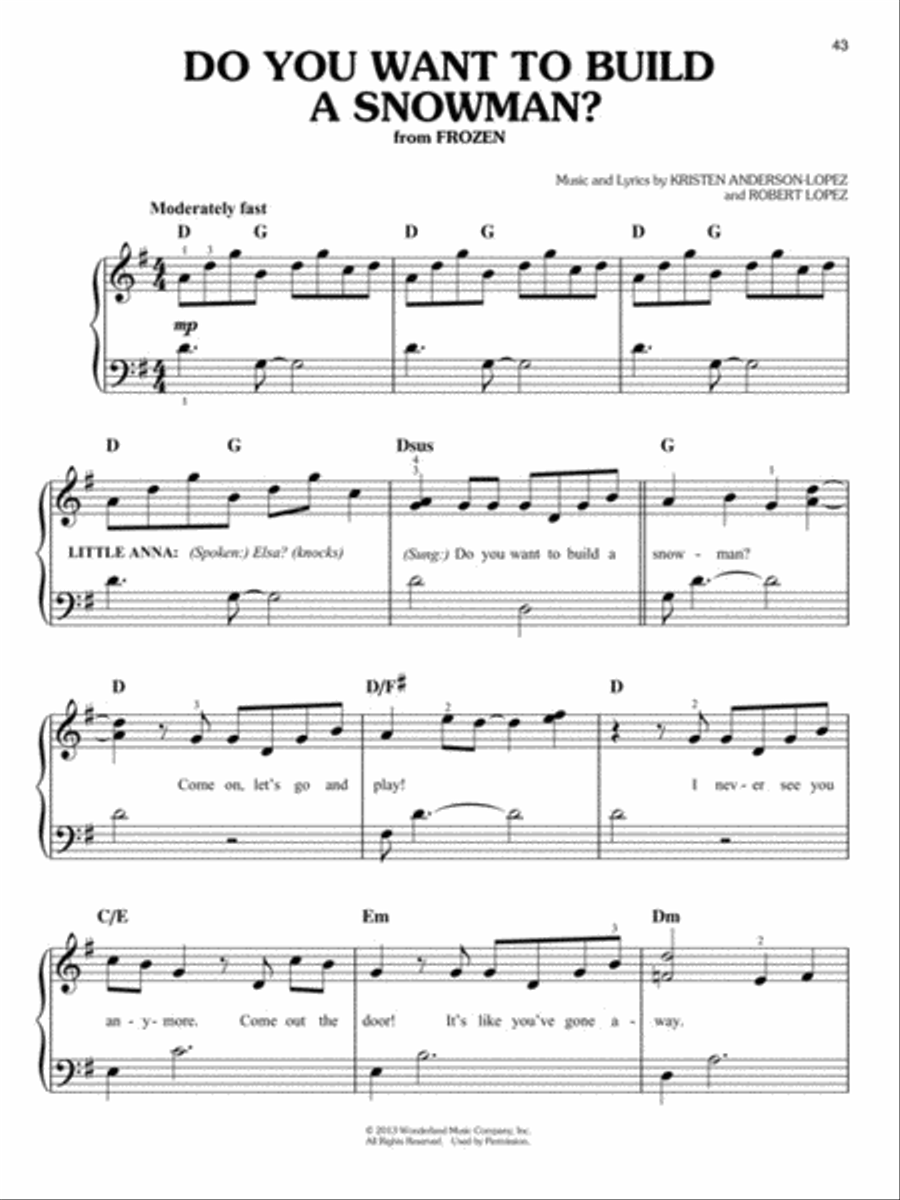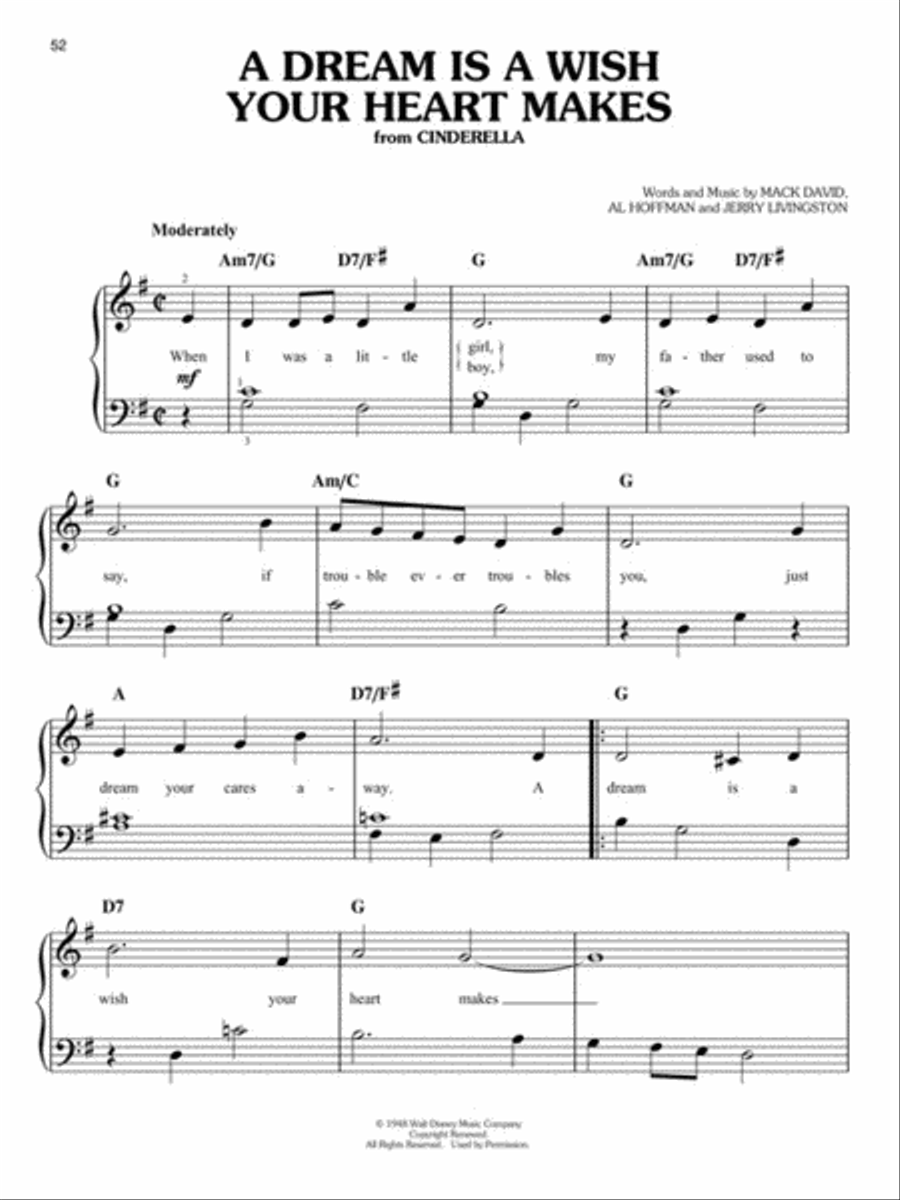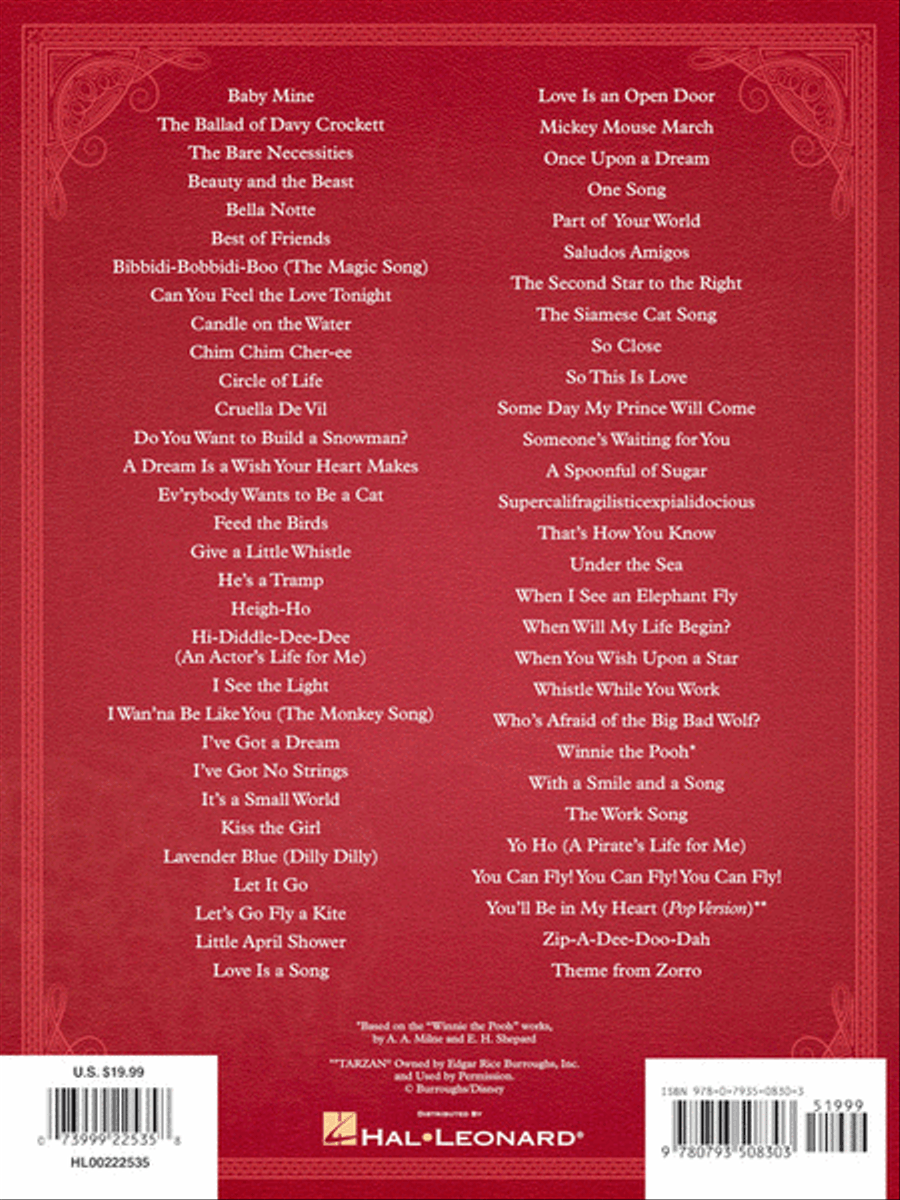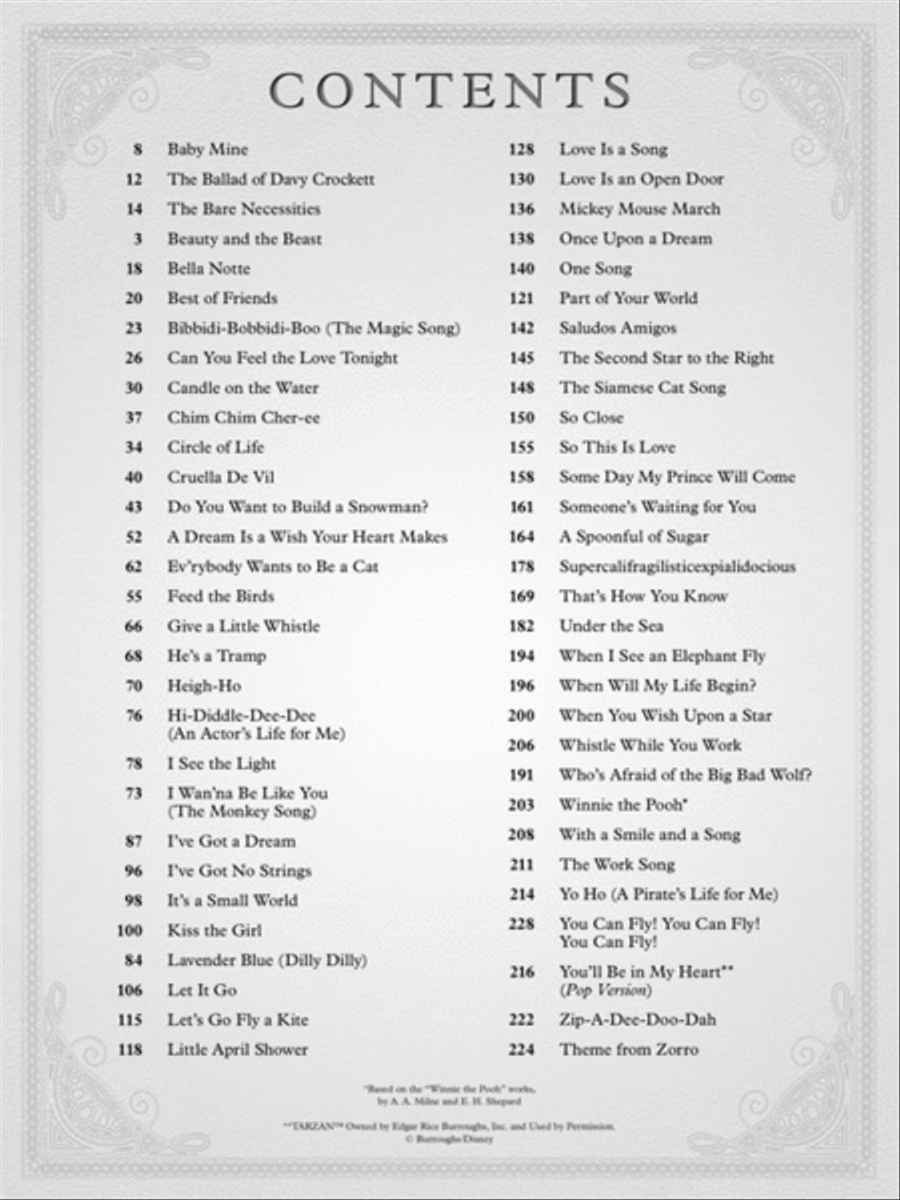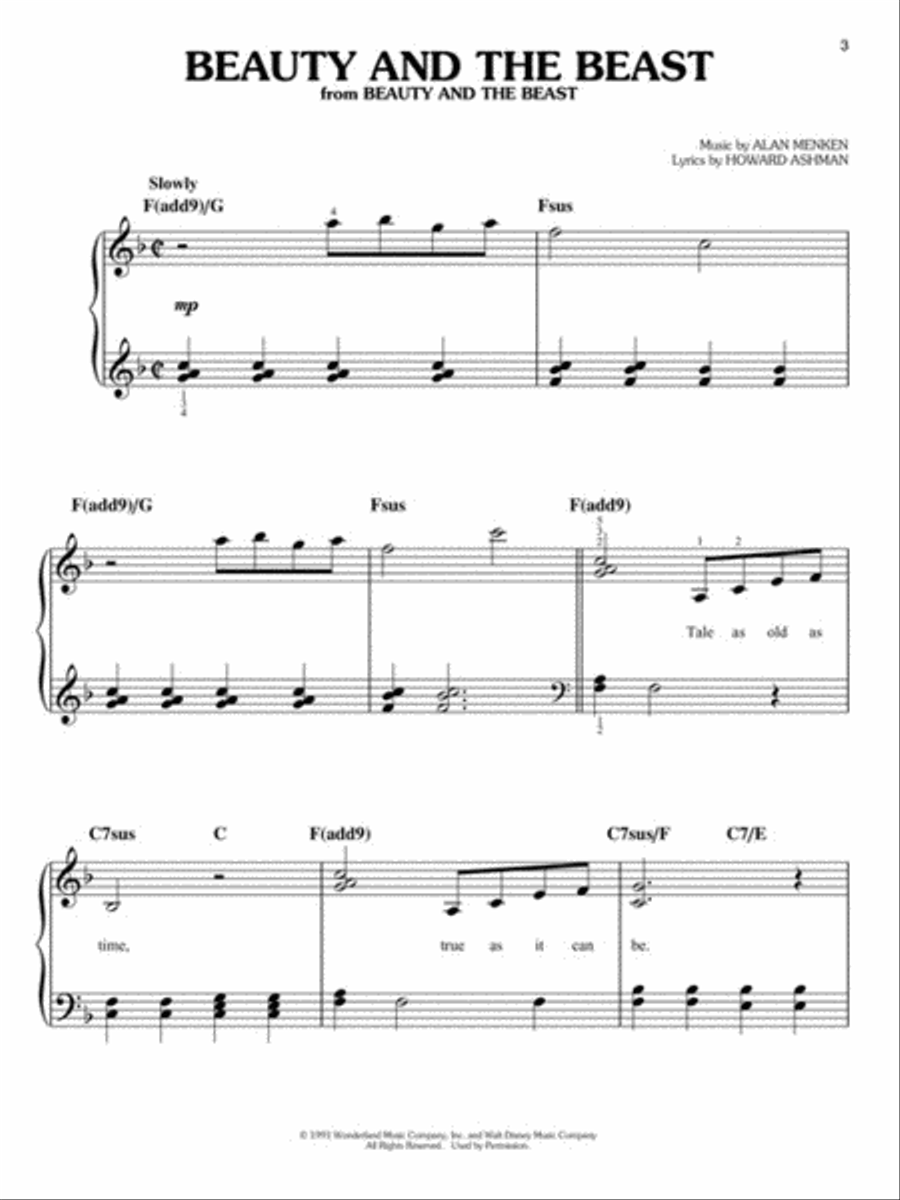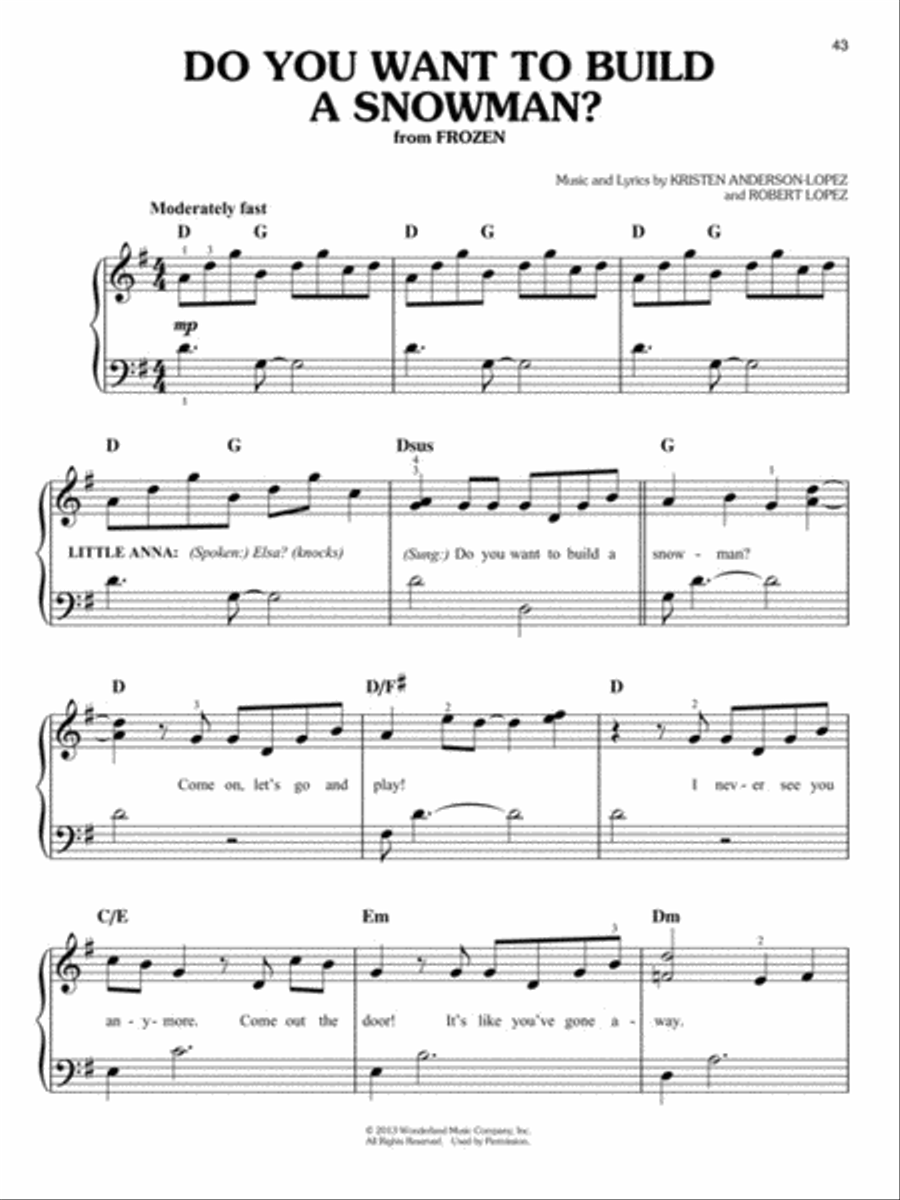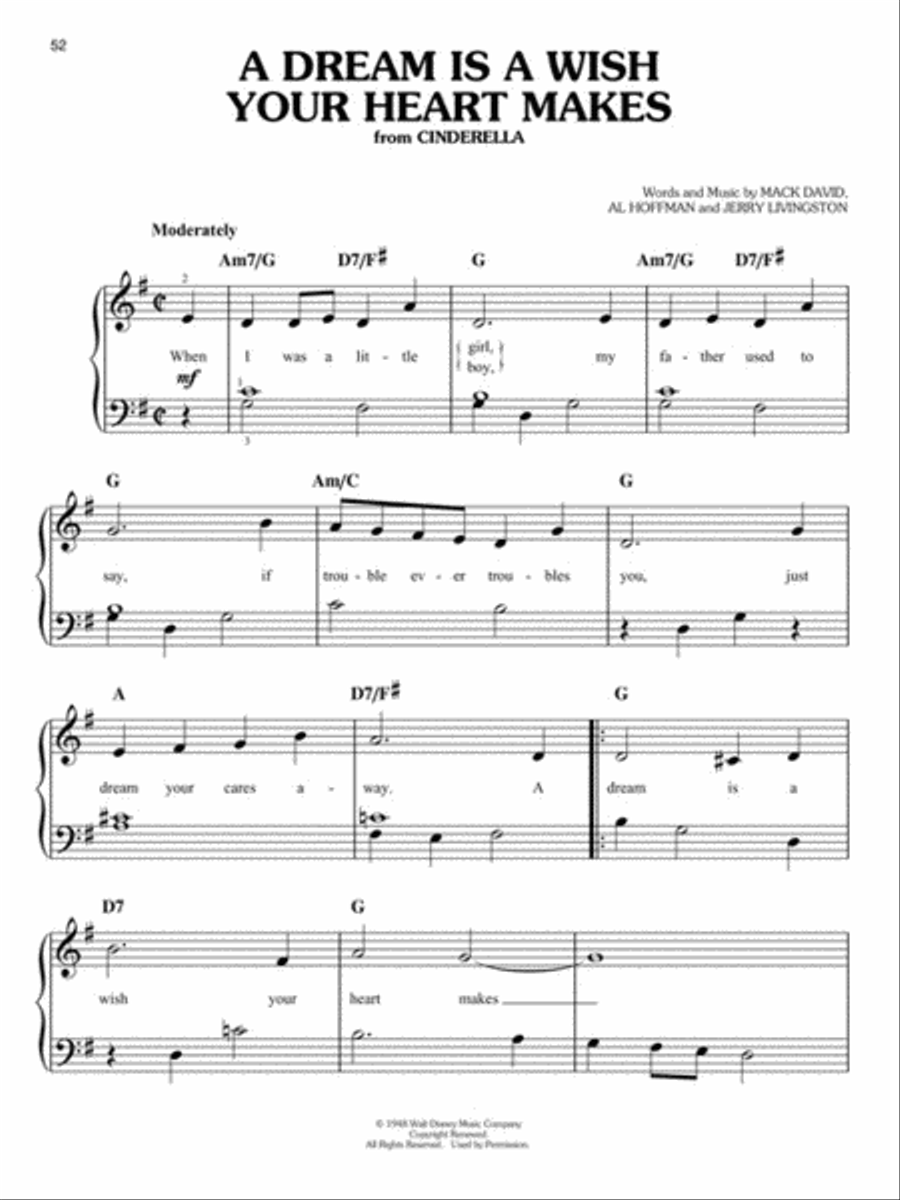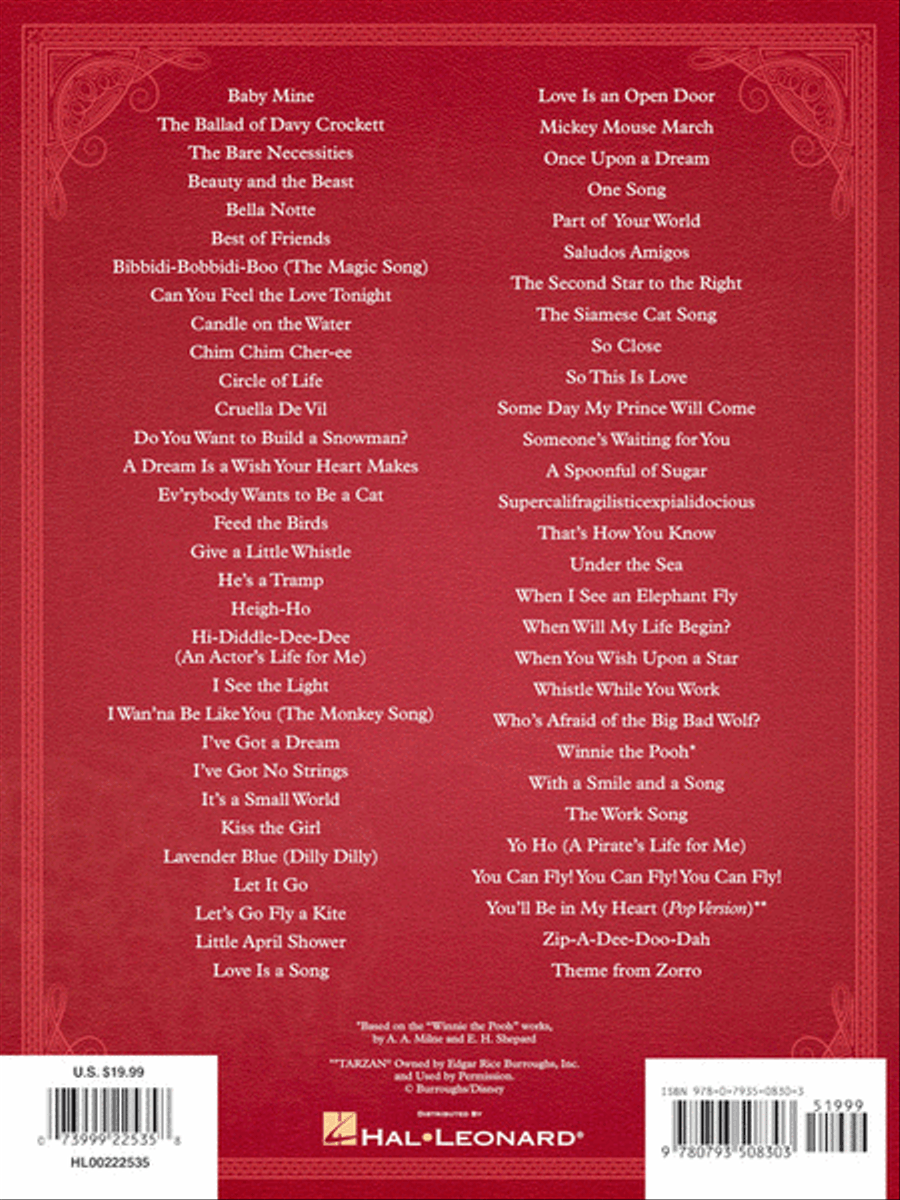 The Disney Collection – 3rd Edition


Available
Ready to ship in 24 hours
Taxes/VAT calculated at checkout.
Detailed Description
Easy Piano Piano/Keyboard
SKU: HL.222535
Composed by Various. Easy Piano Vocal Selections. Children, Disney, Standards, Tv & Movies. Softcover. Published by Hal Leonard (HL.222535).
ISBN 9780793508303. UPC: 073999225358. 9.0x12.0x0.581 inches.
This updated 3rd edition for easy piano features 60 Disney favorites, including new selections from Tangled, Frozen and much more. Songs include: The Bare Necessities • Beauty and the Beast • Can You Feel the Love Tonight • Cruella De Vil • A Dream Is a Wish Your Heart Makes • He's a Tramp • I See the Light • I've Got No Strings • Let It Go • Mickey Mouse March • Some Day My Prince Will Come • Supercalifragilisticexpialidocious • Under the Sea • When You Wish Upon a Star • Zip-a-Dee-Doo-Dah • and more.
Song List (60)
Baby Mine (from DUMBO)
The Ballad Of Davy Crockett (from DAVY CROCKETT)
The Bare Necessities (from THE JUNGLE BOOK)
Beauty And The Beast (from BEAUTY AND THE BEAST)
Bella Notte (from LADY AND THE TRAMP)
Best Of Friends (from THE FOX AND THE HOUND)
Bibbidi-Bobbidi-Boo (The Magic Song) (from CINDERELLA)
Can You Feel The Love Tonight (from THE LION KING)
Candle On The Water (from PETE'S DRAGON)
Chim Chim Cher-ee (from Mary Poppins)
Circle Of Life (From The Lion King)
Cruella De Vil (from 101 DALMATIANS)
Do You Want To Build A Snowman? (from FROZEN)
A Dream Is A Wish Your Heart Makes (from CINDERELLA)
Ev'rybody Wants To Be A Cat (from THE ARISTOCATS)
Feed The Birds (Tuppence A Bag) (from MARY POPPINS)
Give A Little Whistle (from PINOCCHIO)
He's A Tramp (from LADY AND THE TRAMP)
Heigh-Ho (The Dwarfs' Marching Song from SNOW WHITE AND THE SEVEN DWARFS)
Hi-Diddle-Dee-Dee (An Actor's Life For Me) (from PINOCCHIO)
I See The Light (from TANGLED)
I Wan'na Be Like You (The Monkey Song) (from THE JUNGLE BOOK)
I've Got A Dream (from TANGLED)
I've Got No Strings (from Pinocchio)
It's A Small World (from Disney Parks' it's a small world attraction)
Kiss The Girl (from THE LITTLE MERMAID)
Lavender Blue (Dilly Dilly) (from SO DEAR TO MY HEART)
Let It Go (from Frozen)
Let's Go Fly A Kite (from MARY POPPINS)
Little April Shower (from BAMBI)
Love Is A Song (from BAMBI)
Love Is An Open Door (from FROZEN)
Mickey Mouse March (from THE MICKEY MOUSE CLUB)
Once Upon A Dream (from SLEEPING BEAUTY)
One Song (from SNOW WHITE AND THE SEVEN DWARFS)
Part Of Your World (from THE LITTLE MERMAID)
Saludos Amigos (from SALUDOS AMIGOS)
The Second Star To The Right (from PETER PAN)
The Siamese Cat Song (from LADY AND THE TRAMP)
So Close (from ENCHANTED)
So This Is Love (from CINDERELLA)
Some Day My Prince Will Come (from SNOW WHITE AND THE SEVEN DWARFS)
Someone's Waiting For You (from THE RESCUERS)
A Spoonful Of Sugar (from MARY POPPINS)
Supercalifragilisticexpialidocious (from MARY POPPINS)
That's How You Know (from ENCHANTED)
Under The Sea (from THE LITTLE MERMAID)
When I See An Elephant Fly (from DUMBO)
When Will My Life Begin? (from TANGLED)
When You Wish Upon A Star (from Pinocchio)
Whistle While You Work (from SNOW WHITE AND THE SEVEN DWARFS)
Who's Afraid Of The Big Bad Wolf? (from THREE LITTLE PIGS)
Winnie The Pooh (from THE MANY ADVENTURES OF WINNIE THE POOH)
With A Smile And A Song (from SNOW WHITE AND THE SEVEN DWARFS)
The Work Song (from CINDERELLA)
Yo Ho (A Pirate's Life For Me) (from Disney Parks' Pirates of the Caribbean attraction)
You Can Fly! You Can Fly! You Can Fly! (from PETER PAN)
You'll Be In My Heart (Pop Version)* (from TARZAN (R))
Zip-A-Dee-Doo-Dah (from SONG OF THE SOUTH)
Theme From Zorro (from ZORRO)