Songs (Romanze)

High/Medium Voice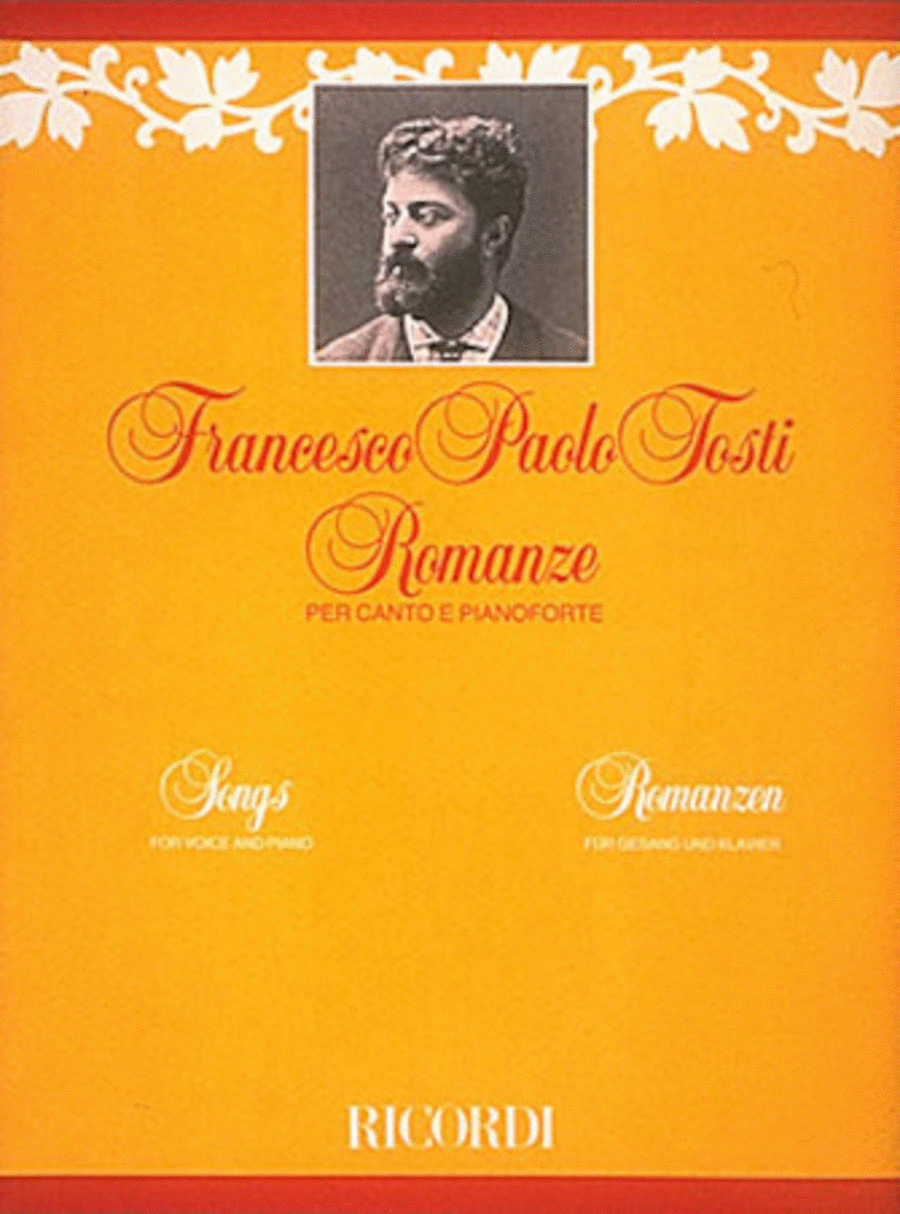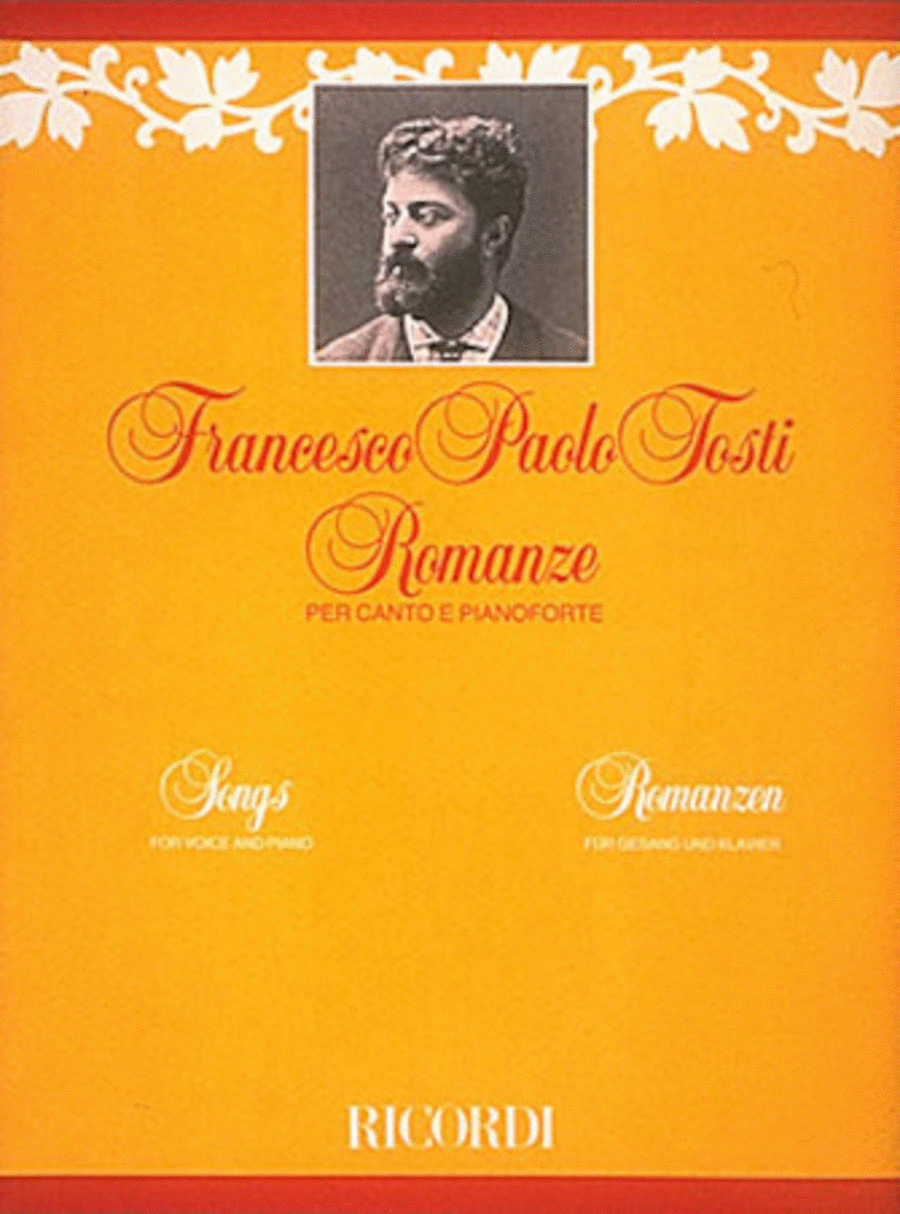 Detailed Description
Piano, Vocal
SKU: HL.50480553
High/Medium Voice
. Composed by Fernando Paolo Tosti. Vocal Collection. Classical, Italian, Romantic. 119 pages. Ricordi #R134214. Published by Ricordi (HL.50480553).
UPC: 073999805536. 9x12 inches.
A wonderful collection of songs by the master of Italian melody. Tosti's style of popular salon song holds a unique place in vocal literature. He was obviously a great lover of the voiceit is music of pure, natural melodic expression. In fact, Verdi held that Tosti was the best voice maestro of his time. His songs have been favorites of many famous singers, perhaps most notably Enrico Caruso and Luciano Pavarotti. All the songs are presented in their original keys. Most are for High Voice or for Medium High Voice. Preface in English, Italian and German. Long lasting smythe-sewn binding. Contents: Mattinata • Vorrei morire! • Ave Maria • Aprile • Ideale • Ninon • Non t'amo più! • Vorrei • Marechiare • Sogno • Malìa • L'ultimo bacio • Ridonami la calma!... • La seranata • Si tu le voulais! • Penso! • Chanson de l'adieu • La mia canzone! • Pour un baiser! • L'ultima canzone • 'A vucchella • Tristezza • Il pescatore canta!... • Luna d'estate!... • Tormento!
Song List (25)
Marechiare (Tosti)
Aprile
Ninon
Vorrei
La Seranata
Si Tu Le Voulais
Penso
'a Vucchella (Tosti)
Tristezza
Tormento
Sogno
Malia
Ideale
Mattinata
Vorrei Morire
Non T'amo Piu
L'ultimo Bacio
Ridonami La Calma
Chanson De L'adieu
La Mia Canzone
Pour Un Baiser
L'ultima canzone
Il Pescatore Canta
Luna D'estate
Ave Maria, Op. 52, No. 6