Sonaten und Spielstuecke aus "Der getreue Musikmeister" fuer Melodiein- strument (Floete, Oboe, Violine) und Basso continuo

Sonata A minor TWV 41:a3, Sonata G minor TWV 41:g5, Lhiver TWV 41:d1, Air Trompette TWV 41:C1, Niaise TWV 41:E2, Napolitana TWV 41:B4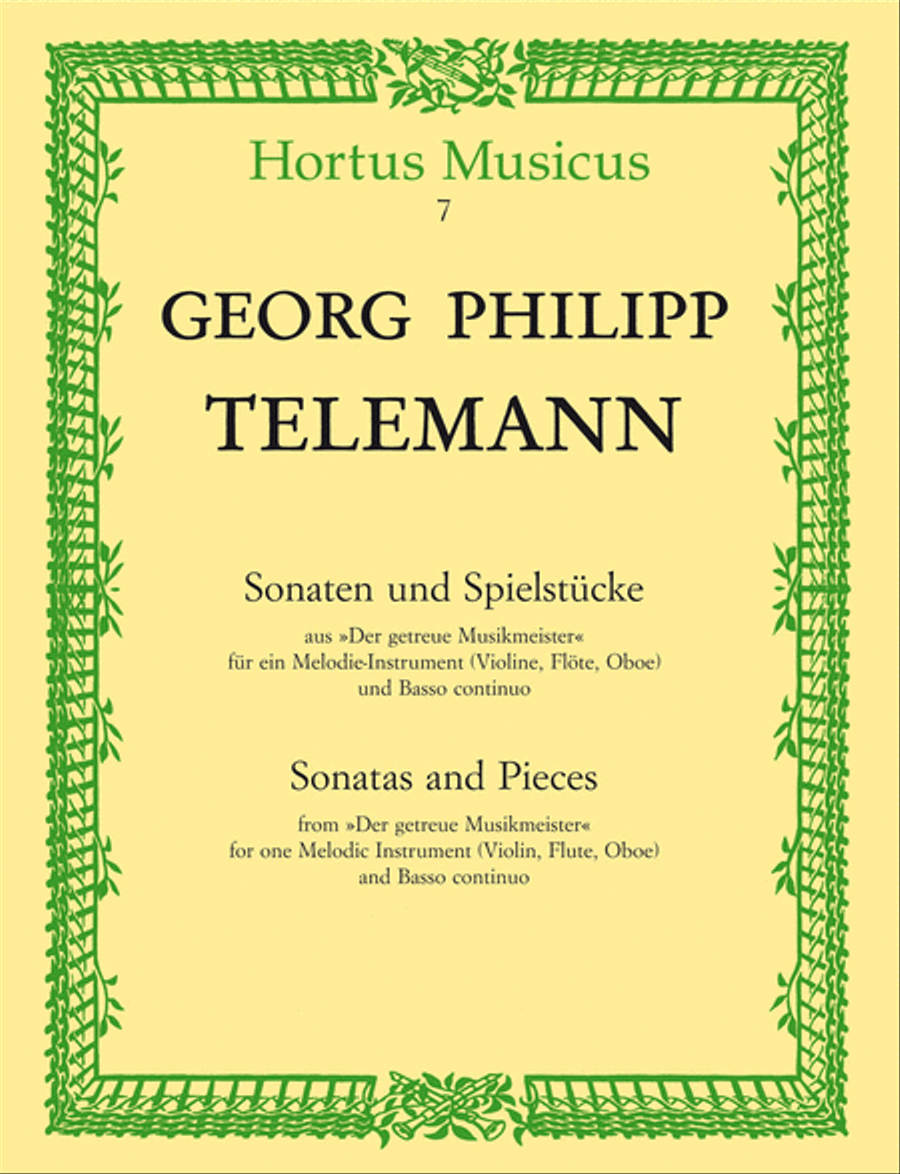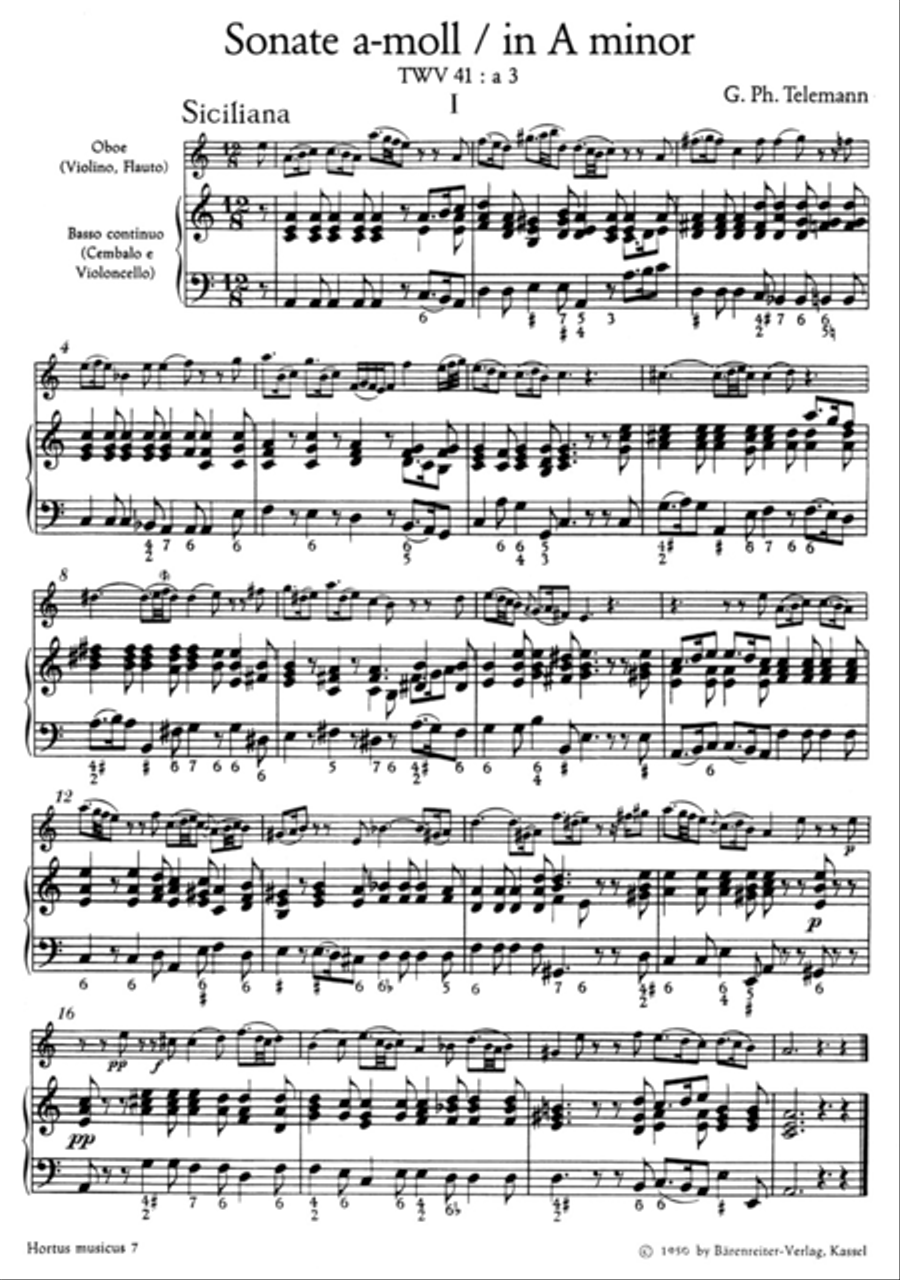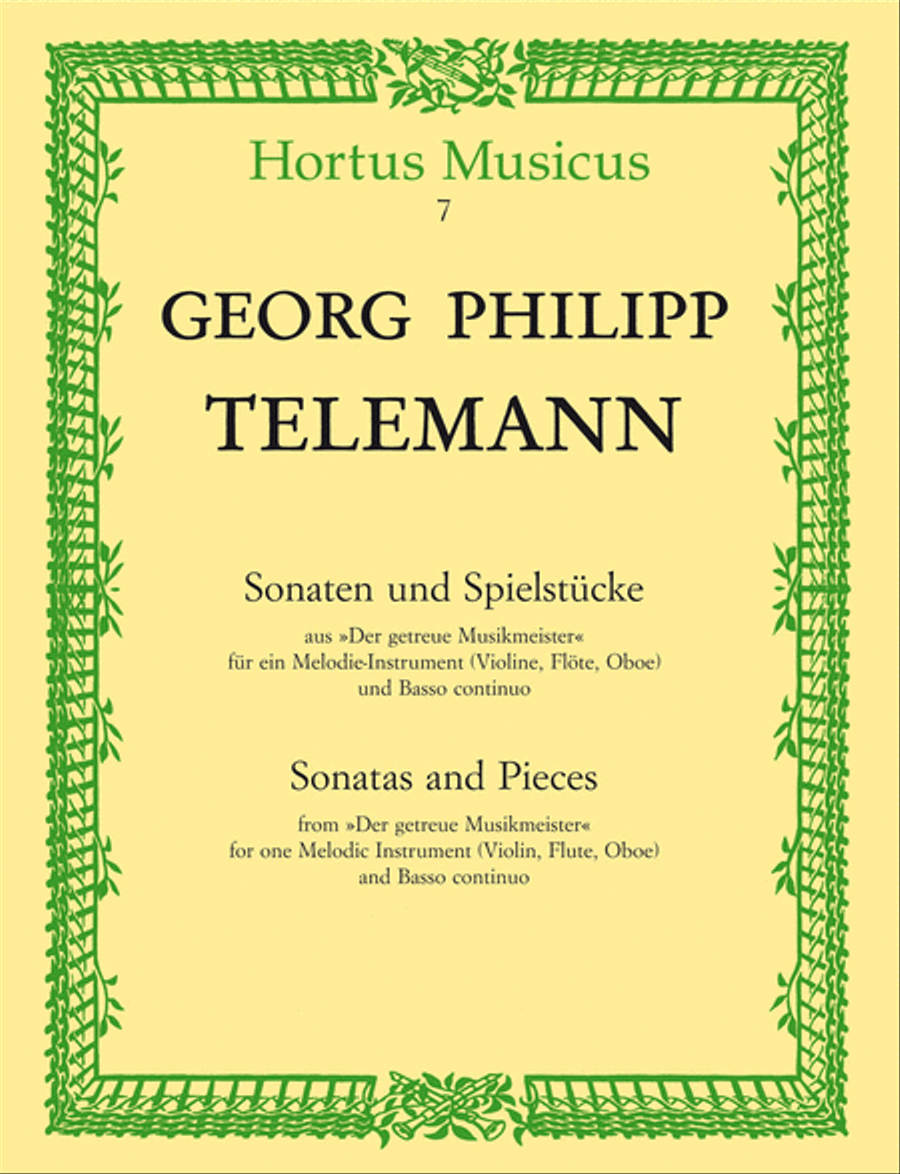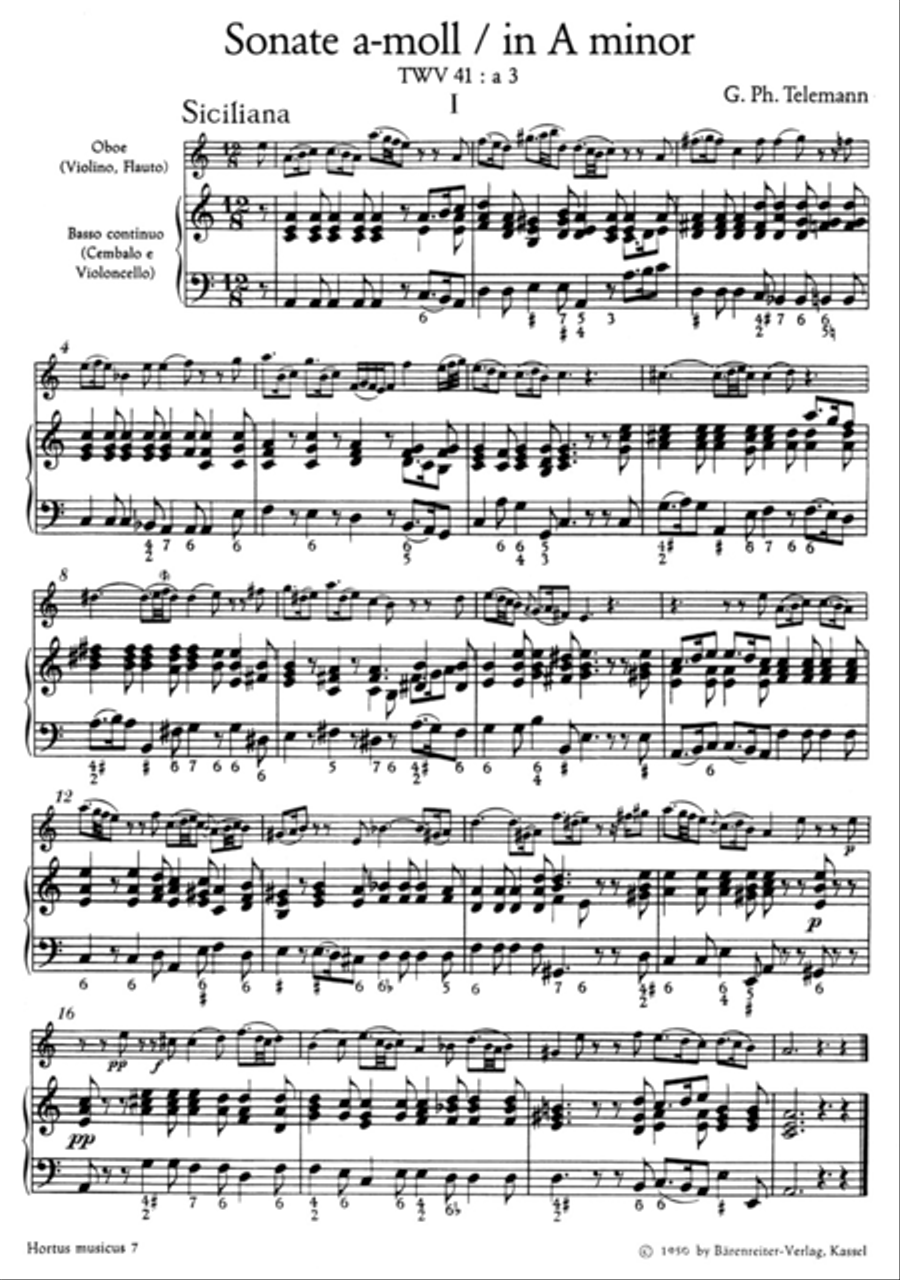 Sonaten und Spielstuecke aus "Der getreue Musikmeister" fuer Melodiein- strument (Floete, Oboe, Violine) und Basso continuo

Sonata A minor TWV 41:a3, Sonata G minor TWV 41:g5, Lhiver TWV 41:d1, Air Trompette TWV 41:C1, Niaise TWV 41:E2, Napolitana TWV 41:B4
Available
Ready to ship in 1 to 2 weeks
Taxes/VAT calculated at checkout.
Detailed Description
Flute, oboe, violin, basso continuo (harpsichord, cello) (Flute, Oboe, Violin, Basso continuo (Harpsichord, Violoncello)) - Level 3
SKU: BA.HM00007
Sonata A minor TWV 41:a3, Sonata G minor TWV 41:g5, Lhiver TWV 41:d1, Air Trompette TWV 41:C1, Niaise TWV 41:E2, Napolitana TWV 41:B4
. Composed by Georg Philipp Telemann. Edited by Johannes Dietz Degen. Stapled. Hortus Musicus. From "Der getreue Musikmeister". Performance score, Set of parts, anthology. TWV 41:a3, TWV 41:g5, TWV 41:d1, TWV 41:C1, TWV 41:E2, TWV 41:B4. 20/8/7 pages. Hortus Musicus #HM00007_00. Published by Hortus Musicus (BA.HM00007).
ISBN 9790006000081. 30 x 23 cm inches. Key: A minor, g minor. Preface: Johannes Dietz Degen.
The"lessons"publishes every two weeks in Telemann's music periodical"Der getreue Meister"(The Faithful Music Master) are the first known examples of musical pieces in instalments. Telemann thus satisfied the needs of the music-loving public by constantly offering new pieces for different instrumental combinations for domestic music making. This book of Sonatas and other little pieces gives us a good idea of the variety that Telemann was aiming for his"Music Master": next to a sonata conceived expressly for oboe, there are pieces that can be played on various melody instruments as well.

A collection that is guaranteed to delight many different instrumentalists.