Romantic American Art Songs - High Voice

High Voice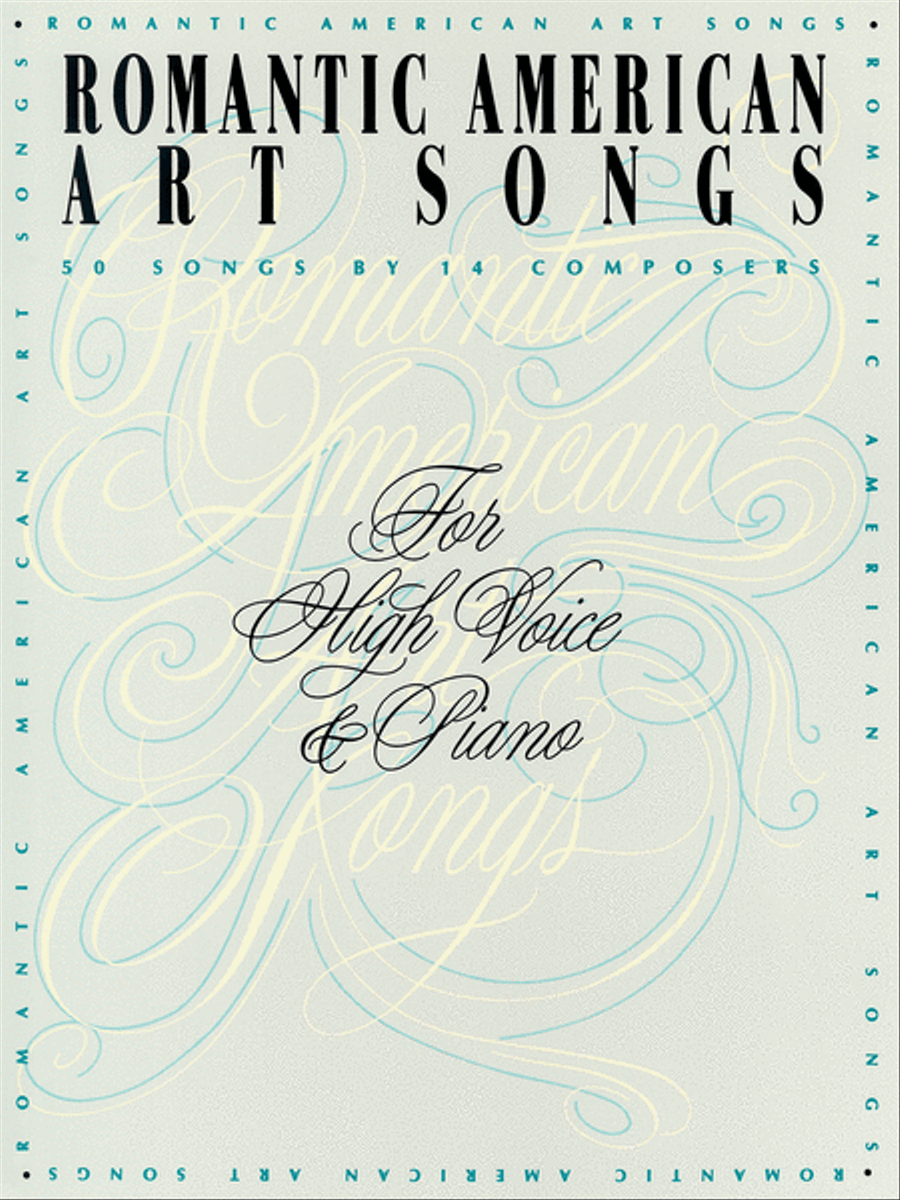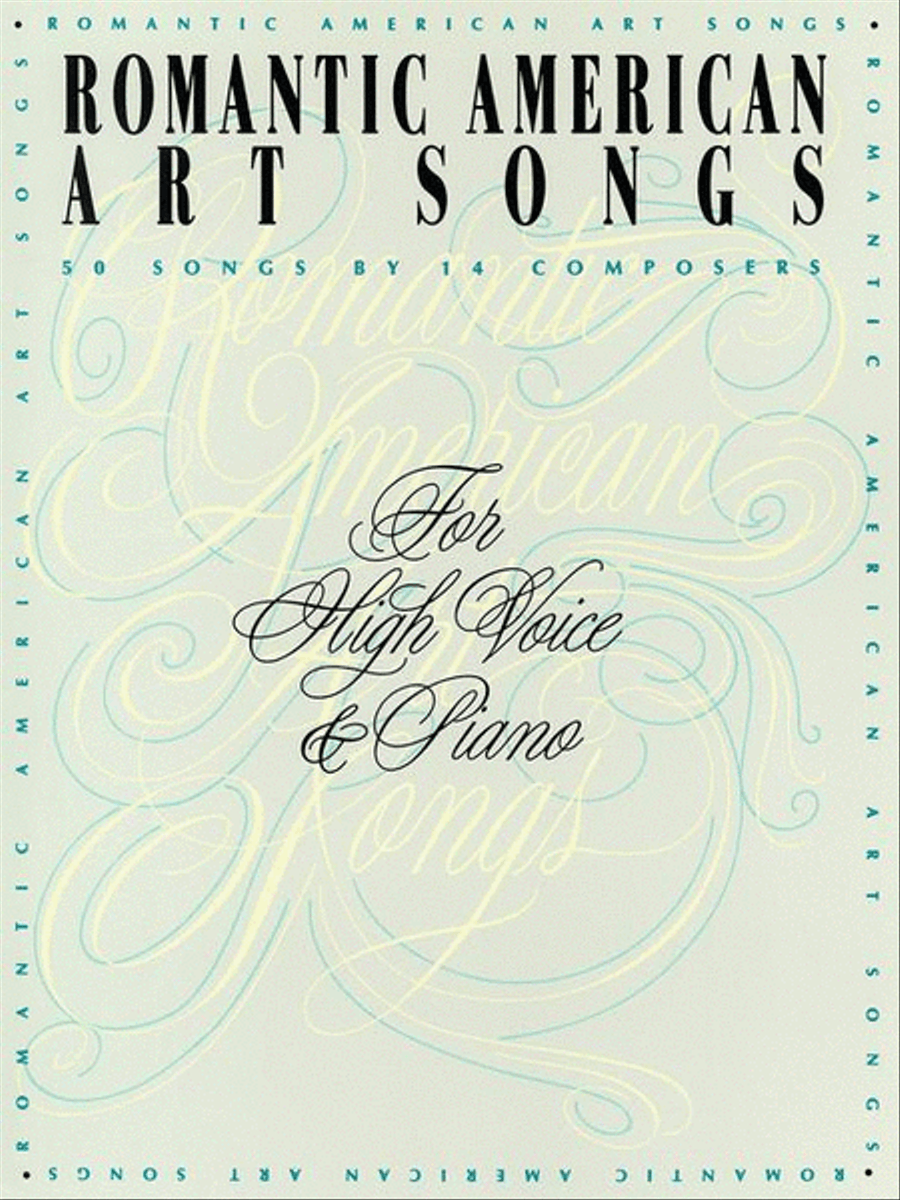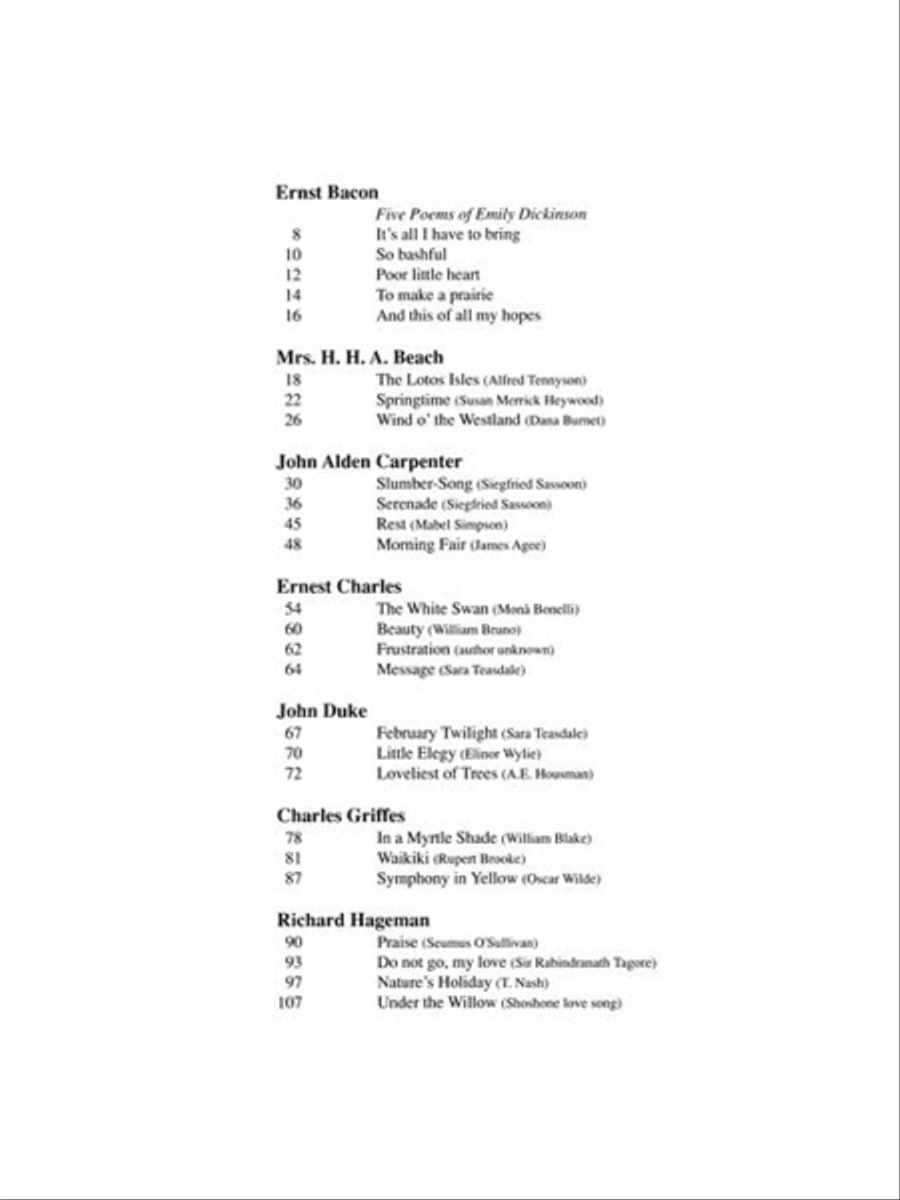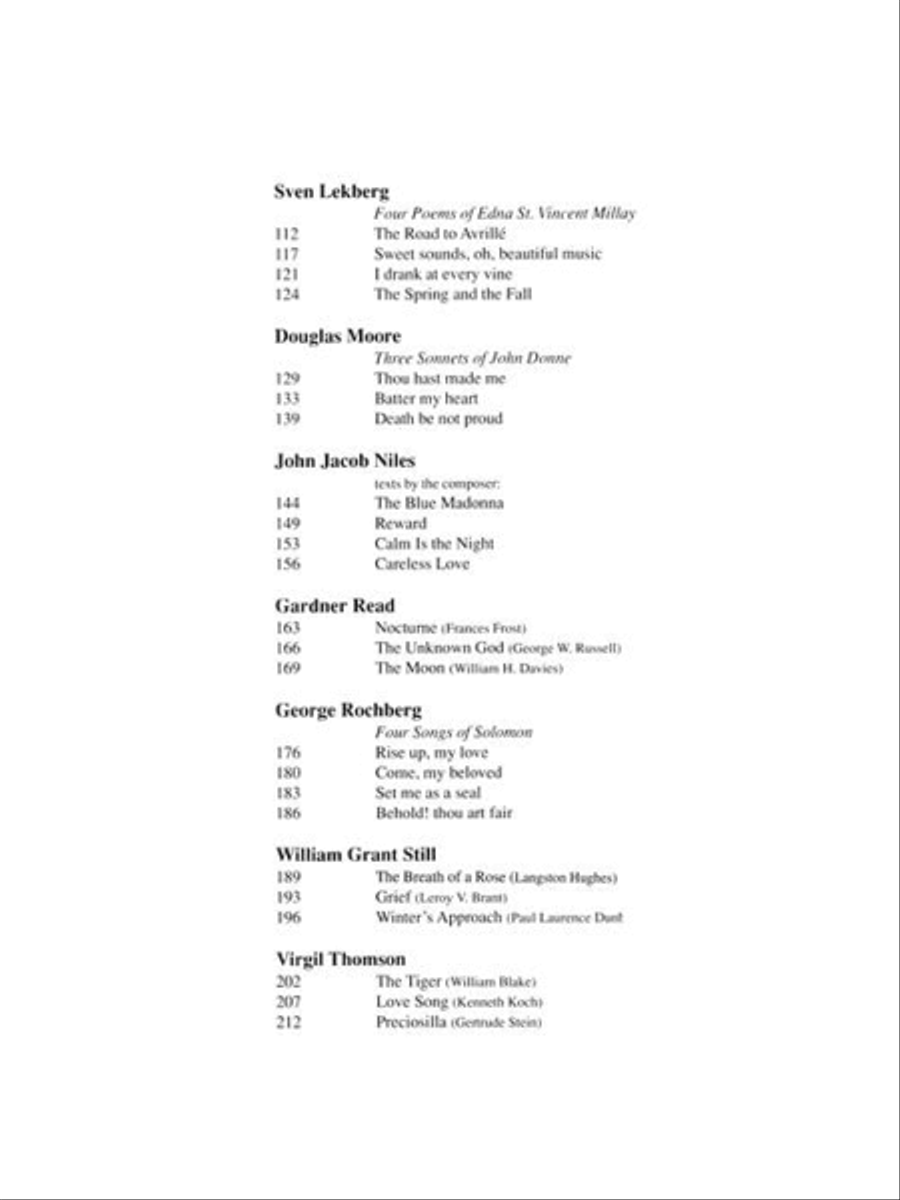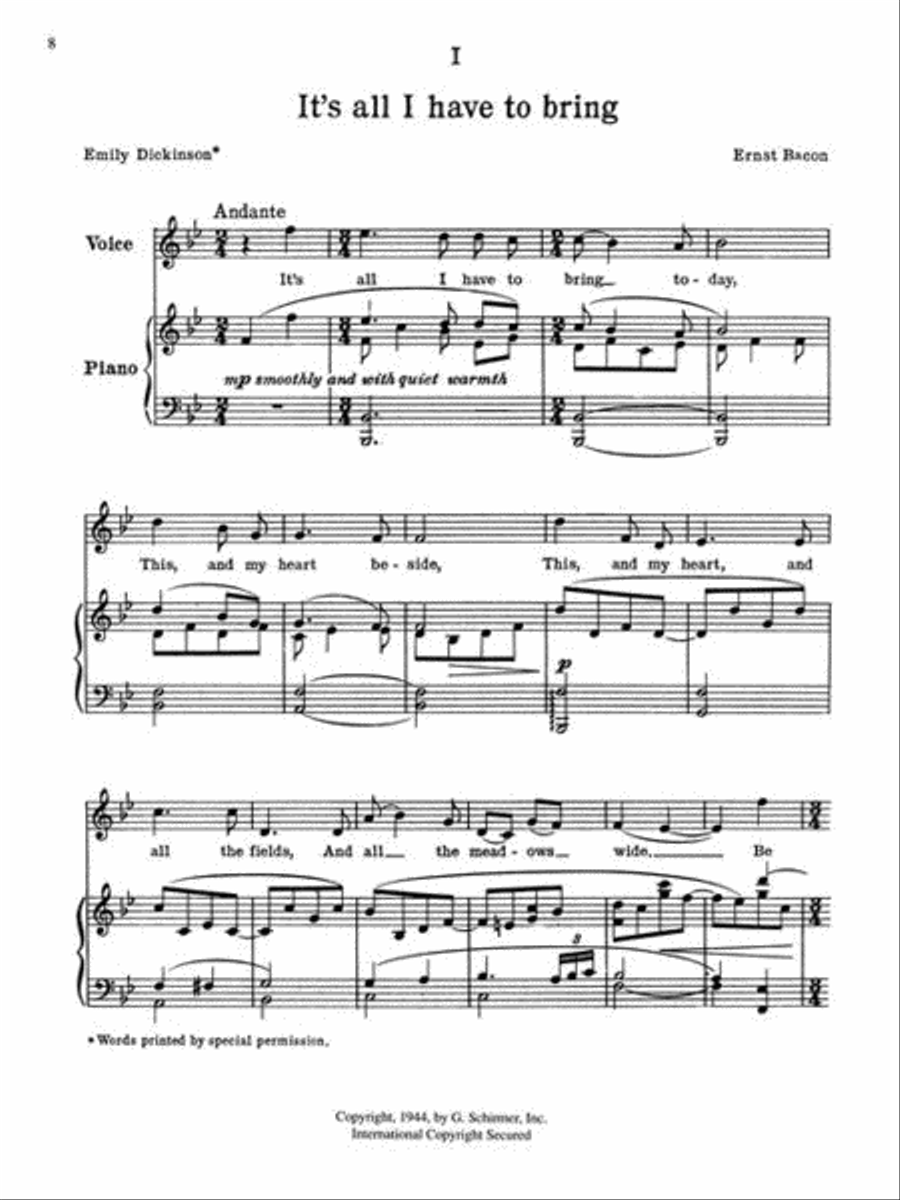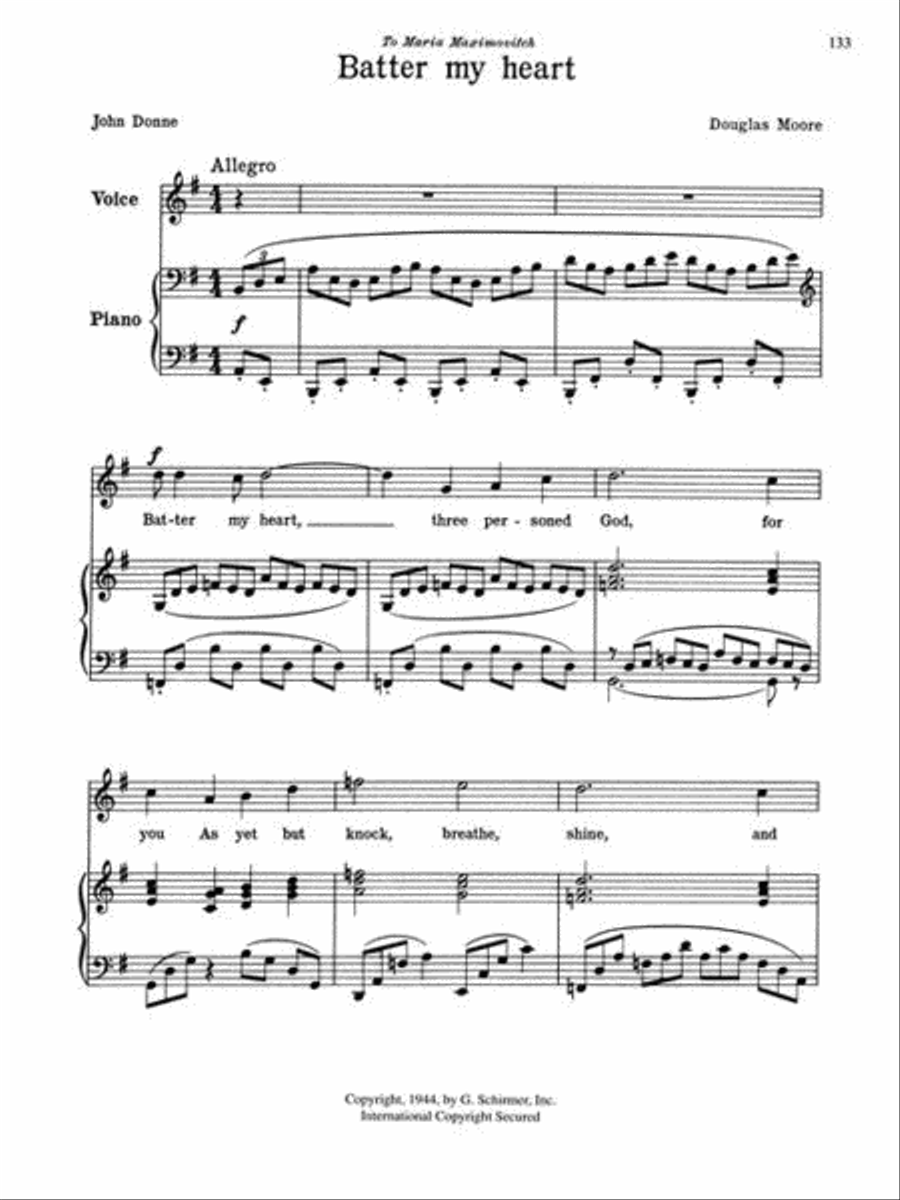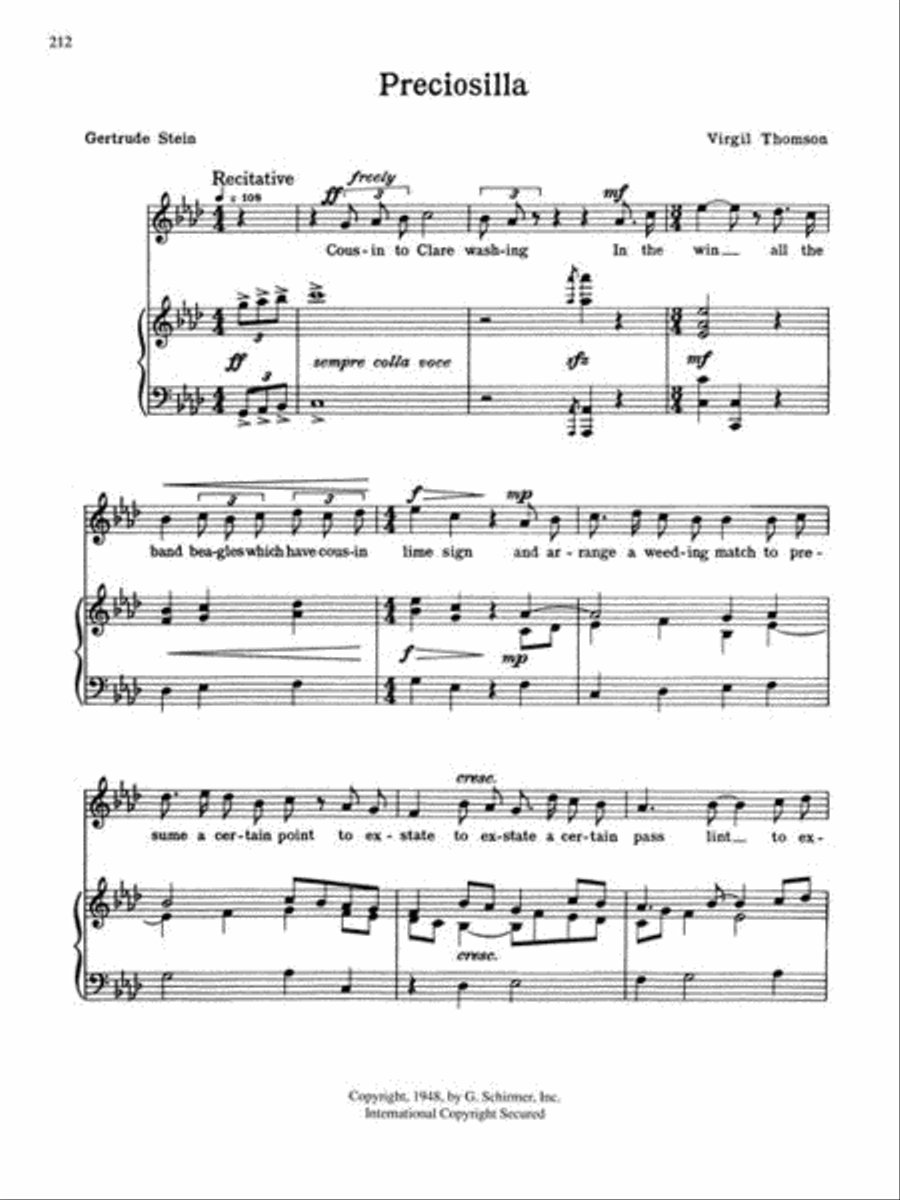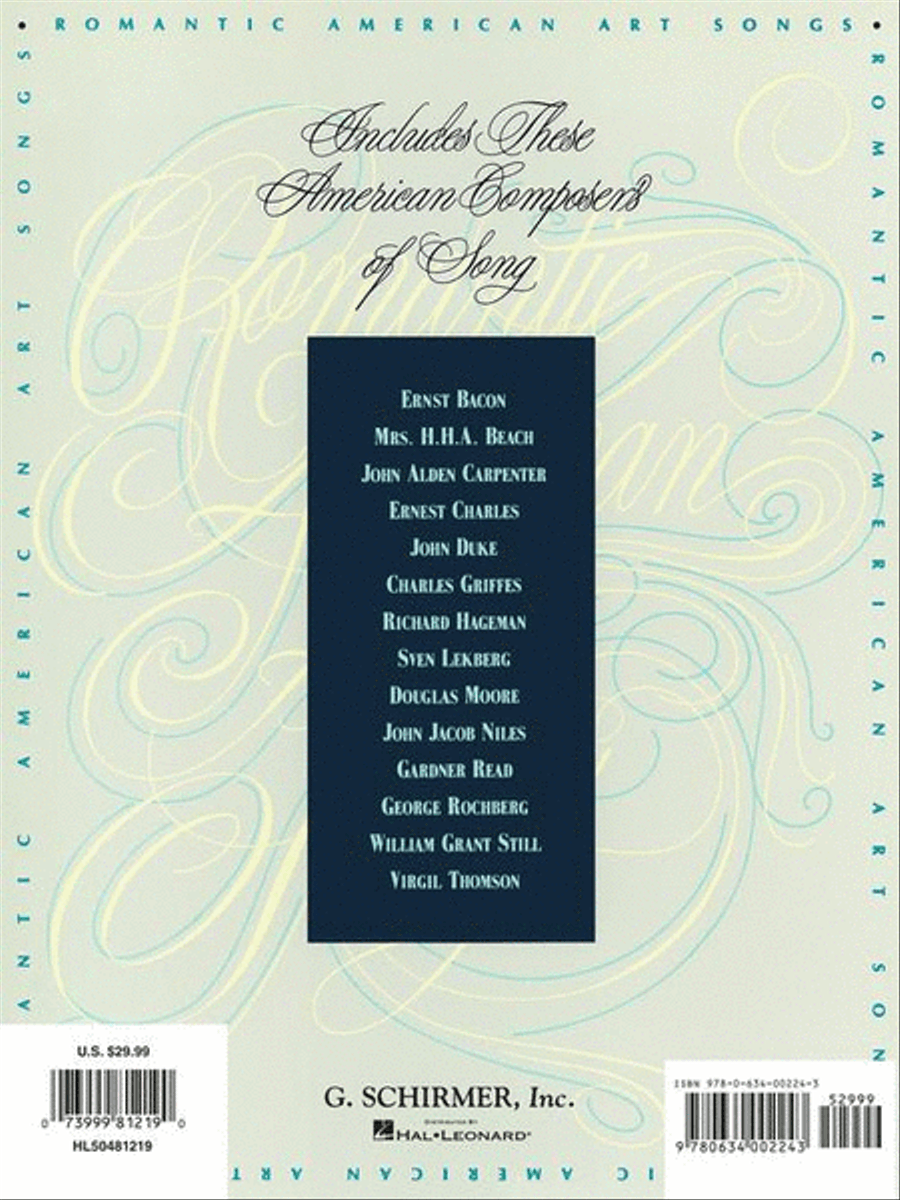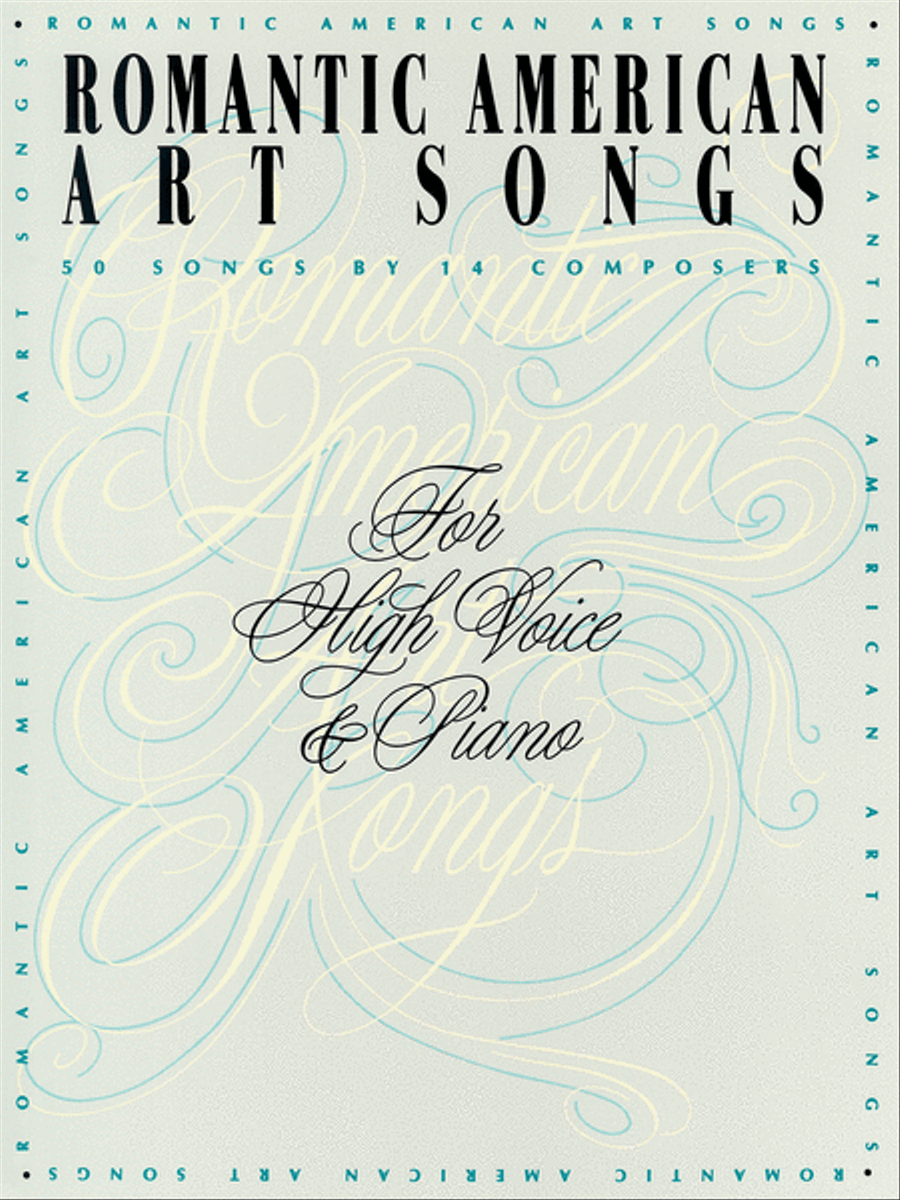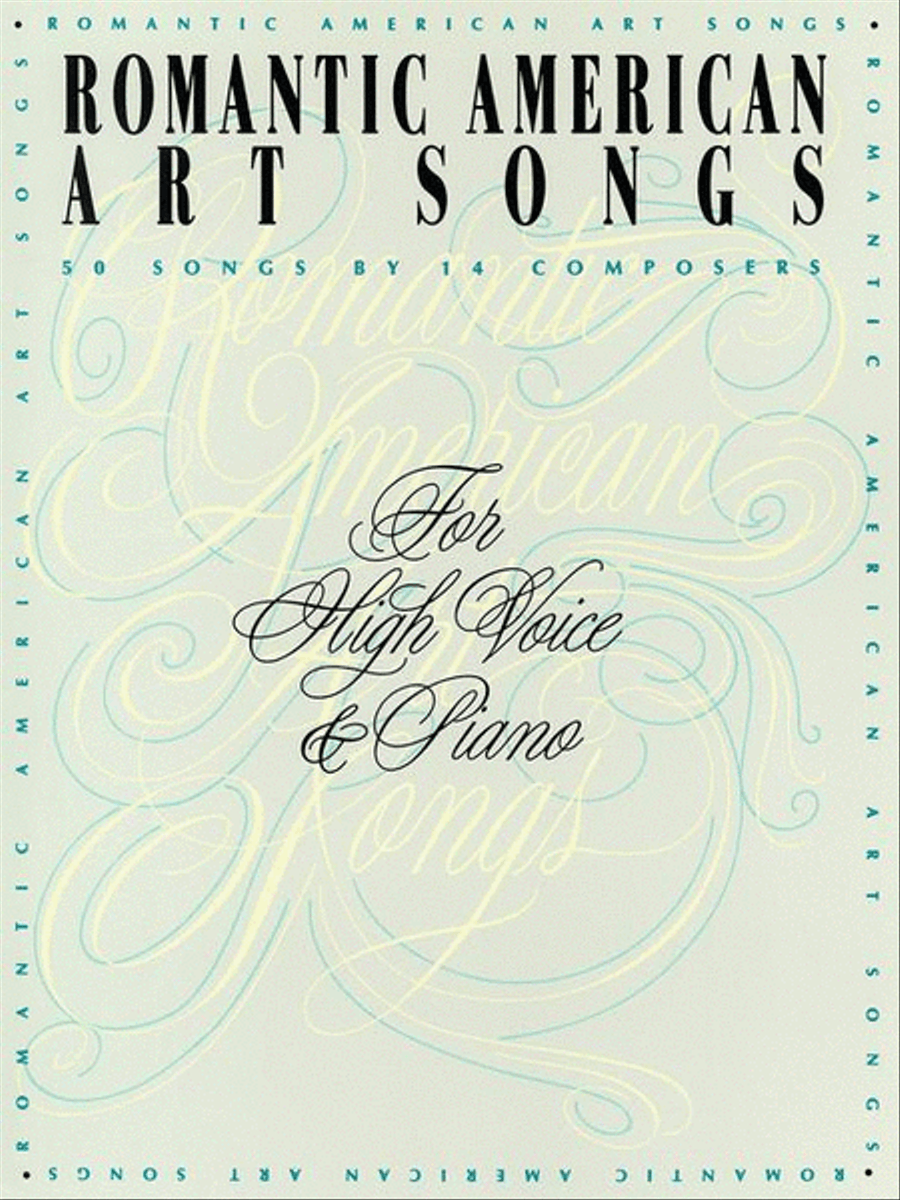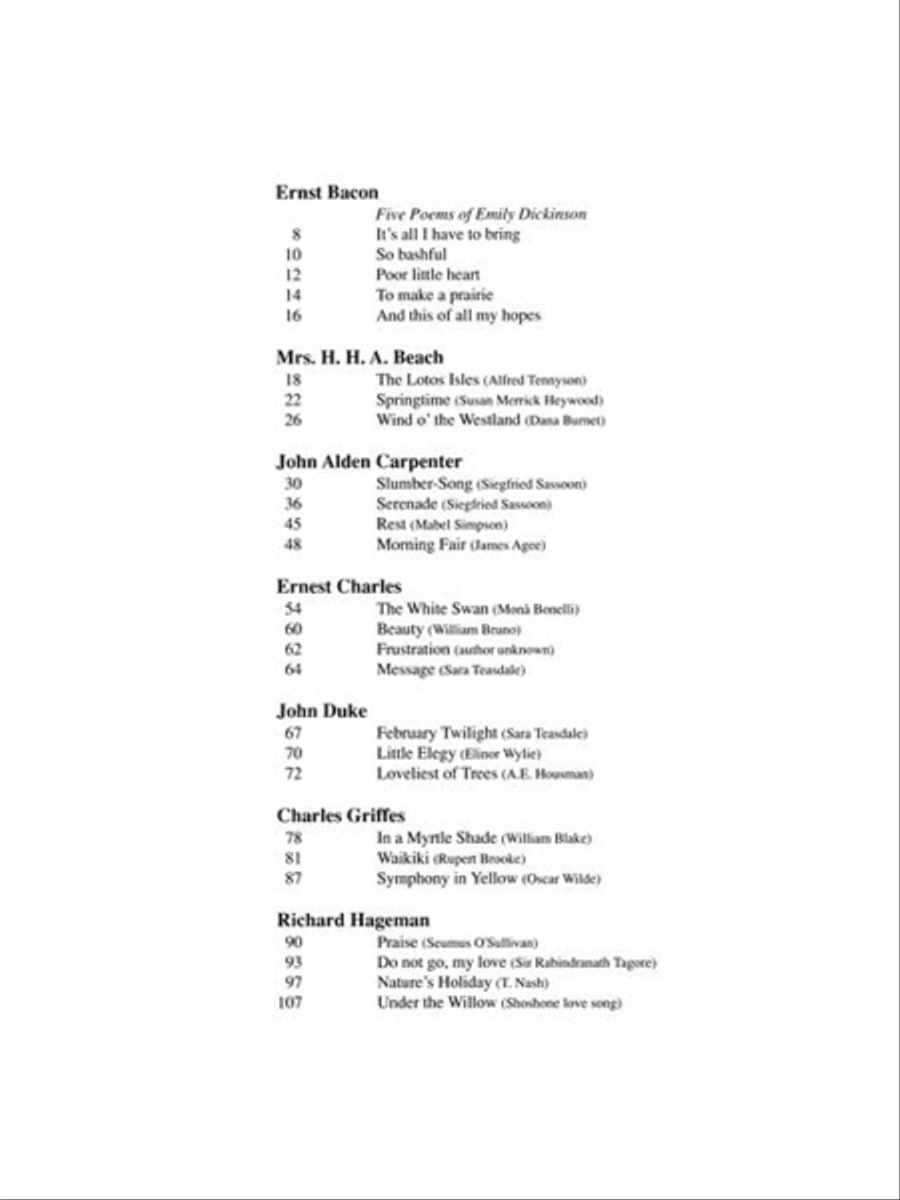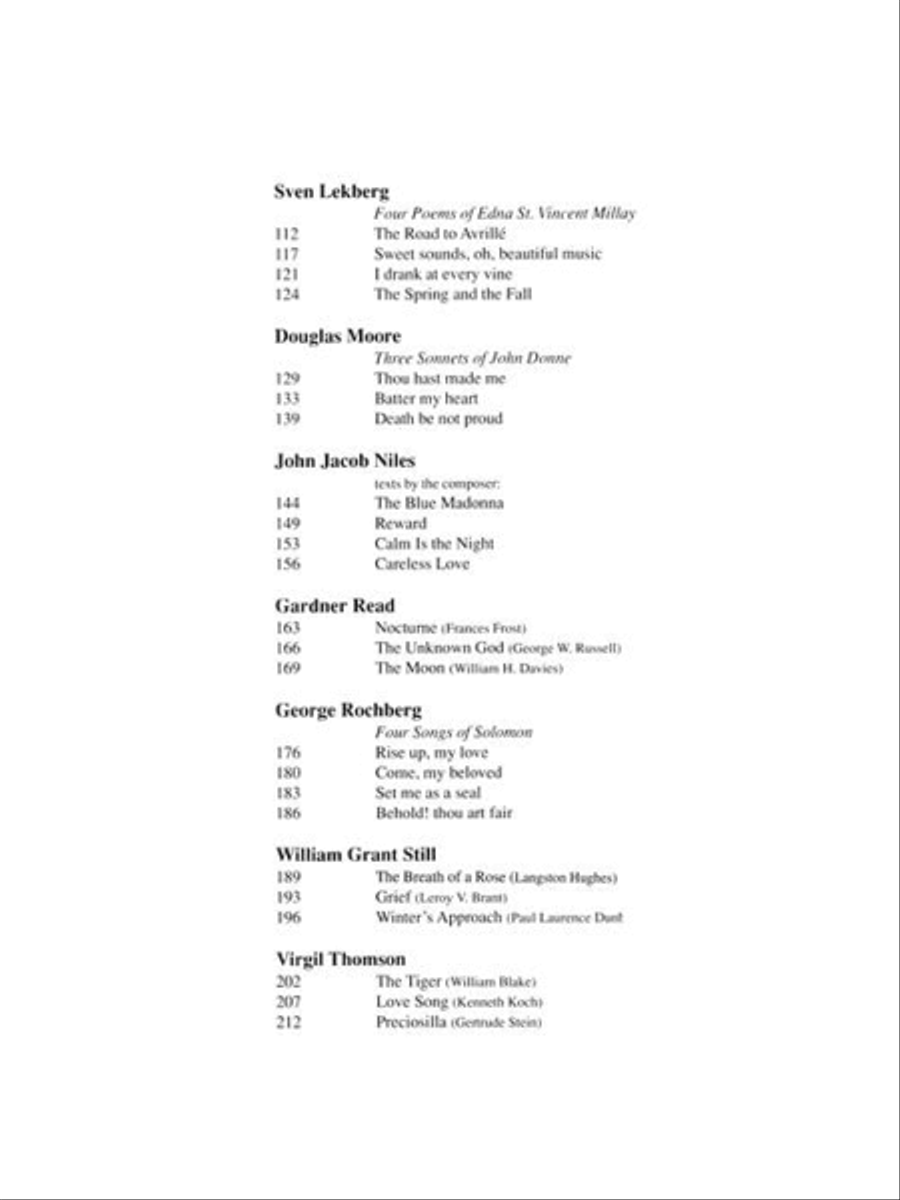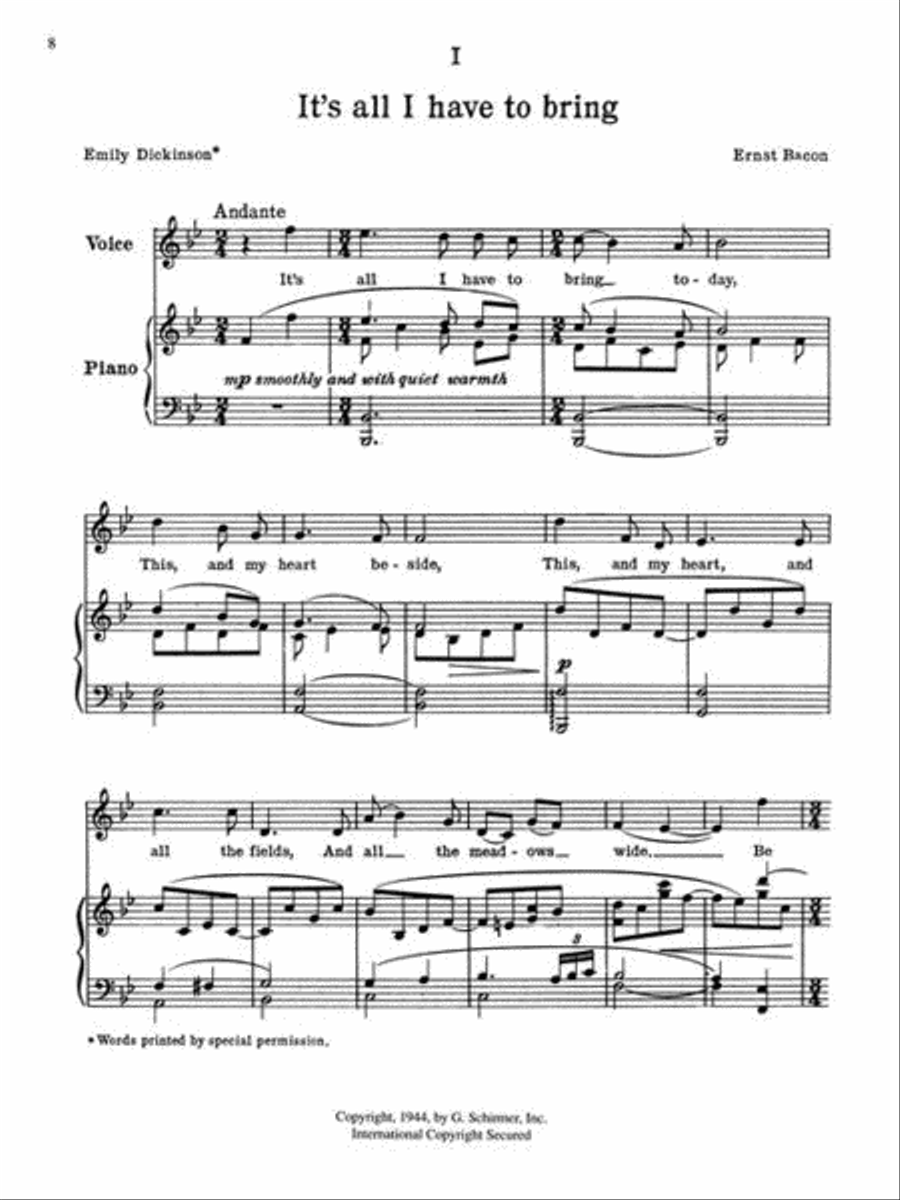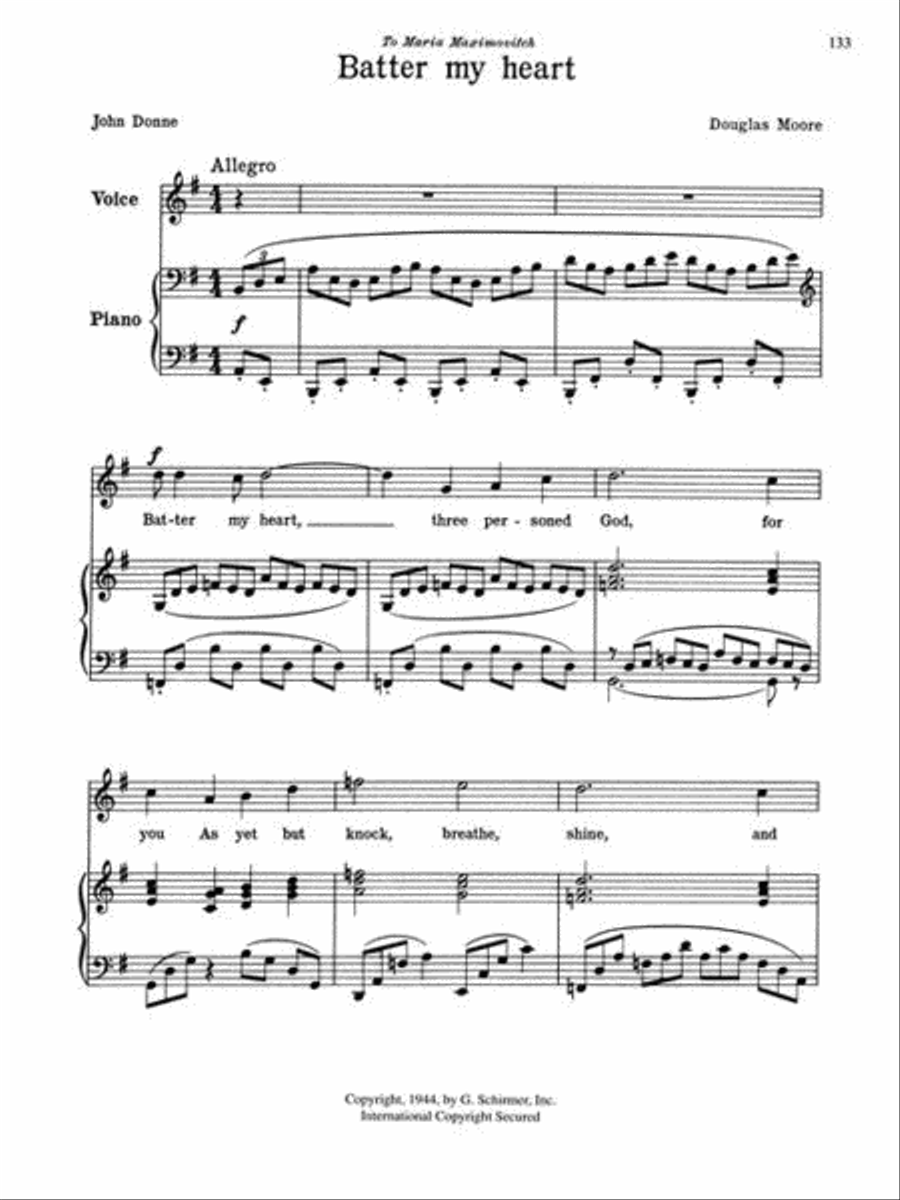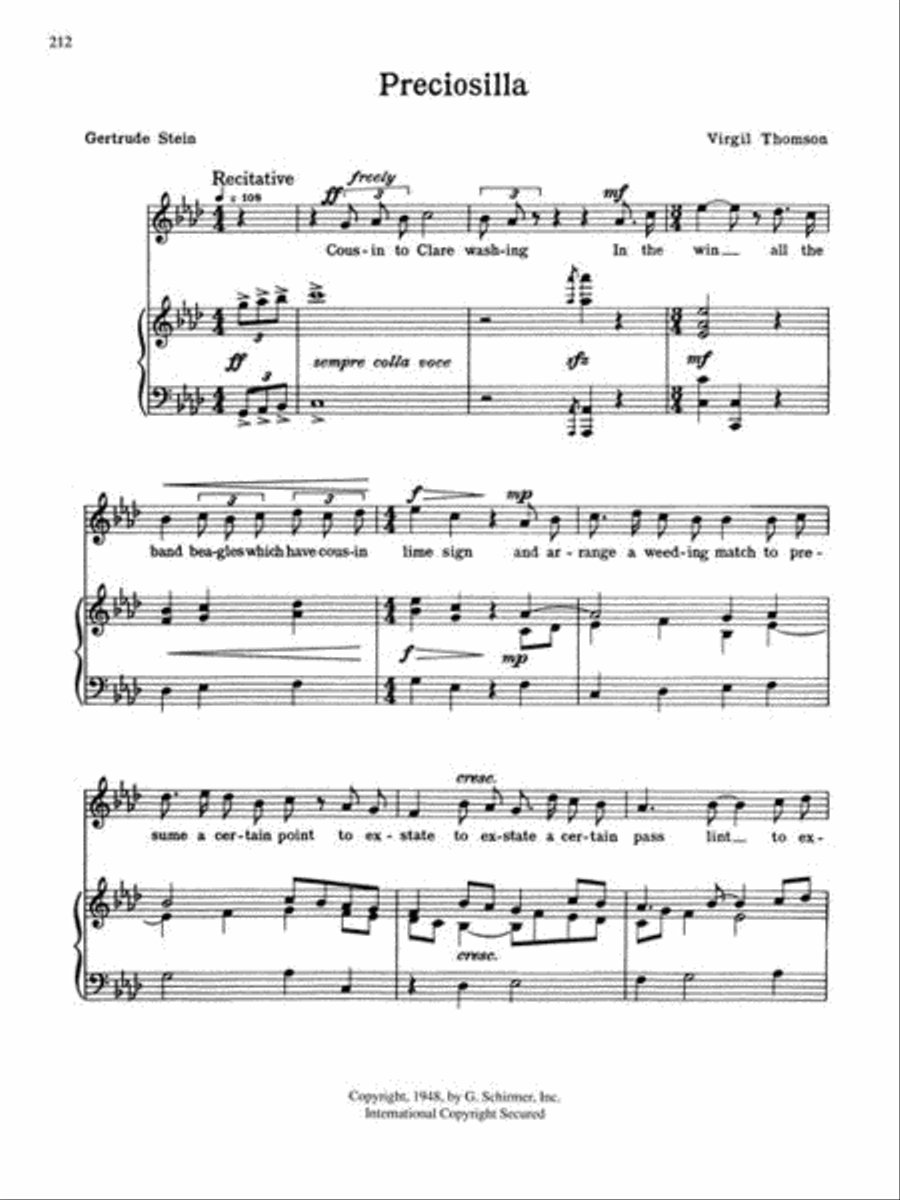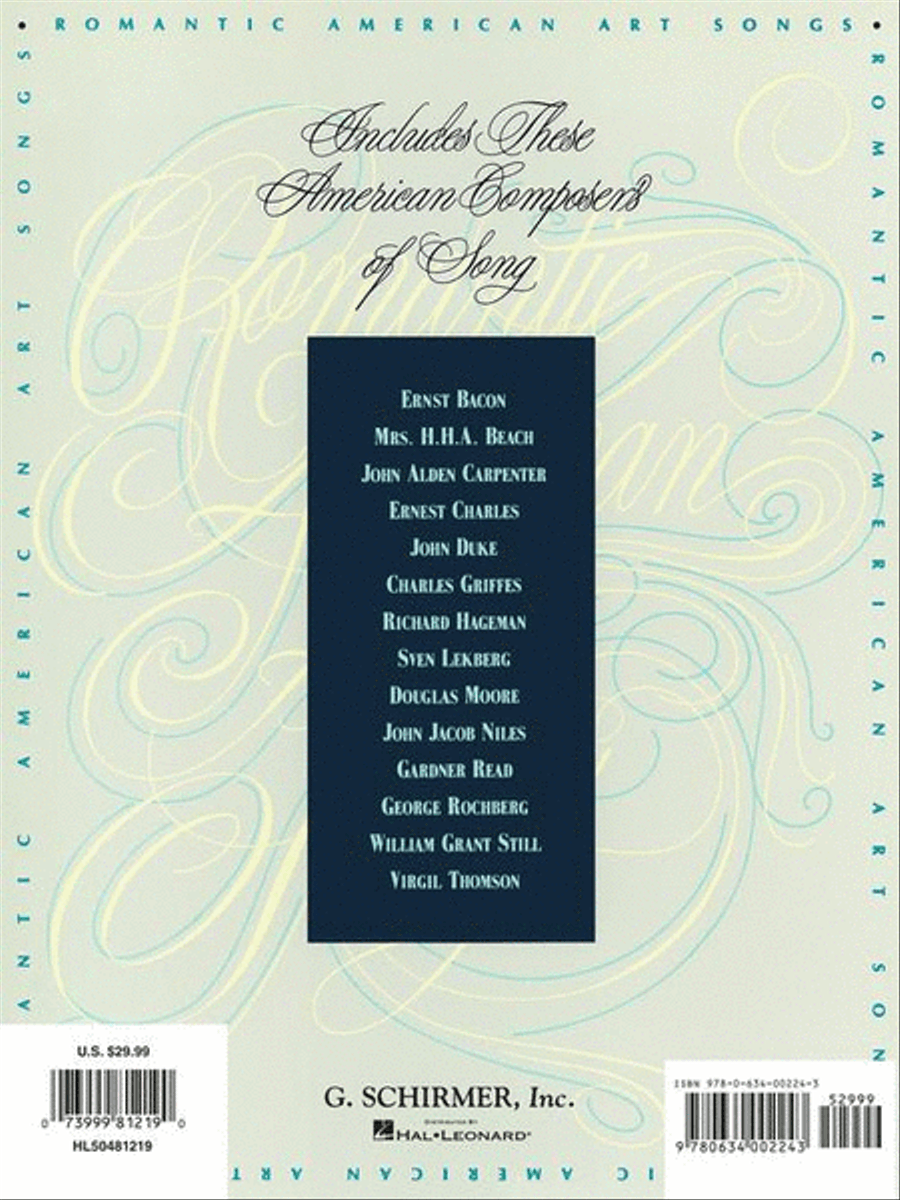 Romantic American Art Songs - High Voice

High Voice
Available
Ready to ship in 24 hours
Taxes/VAT calculated at checkout.
Detailed Description
Piano, Vocal - Difficulty: medium
SKU: HL.50481219
High Voice
. Arranged by Richard Walters. Vocal Collection. Classical Period, Americana and Vocal Standards. Collection (two copies needed for performance). With vocal melody, lyrics and piano accompaniment. 218 pages. G. Schirmer #ED3851. Published by G. Schirmer (HL.50481219).
ISBN 9780634002243. UPC: 073999812190. 9x12 inches. Compiled by Richard Walters.
50 songs by 14 composers. Songs date from before World War I to about the 1950's. All songs in the original key.
Song List (50)
Beauty
The Breath Of A Rose
Careless Love
Do Not Go, My Love
Grief
Little Elegy (Duke)
Love Song
Loveliest Of Trees (Duke)
Nocturne
Praise
Rest
Set Me As A Seal
Waikiki
Winters Approach
It's All I Have To Bring (Bacon)
So Bashful
Poor Little Heart (Bacon)
To Make A Prairie (Bacon)
And This Of All My Hopes
The Lotos Isles
Springtime (Beach)
Wind O' The Westland (Beach)
Slumber-Song (Carpenter)
Serenade (Carpenter)
Morning Fair (Carpenter)
The White Swan (Charles)
Frustration (Charles)
Message (Charles)
February Twilight (Duke)
In A Myrtle Shade (Griffes)
Symphony In Yellow (Griffes)
Nature's Holiday (Hageman)
Under The Willow (Hageman)
Road To Avrille,The (Lekberg)
Sweet Sounds,Oh,Beautiful Music
I Drank At Every Vine (Lekberg)
The Spring And The Fall
Thou Hast Made Me (Moore)
Batter My Heart (Moore)
Death Be Not Proud (Moore)
The Blue Madonna (Niles)
Reward (Niles)
Calm Is The Night (Niles)
The Unknown God (Read)
The Moon (Read)
Rise Up, My Love (Rochberg)
Come, My Beloved (Rochberg)
Behold! Thou Art Fair (Rochberg)
The Tiger (Thompson)
Preciosilla (Thomson)