The Ultimate Jewish Wedding Book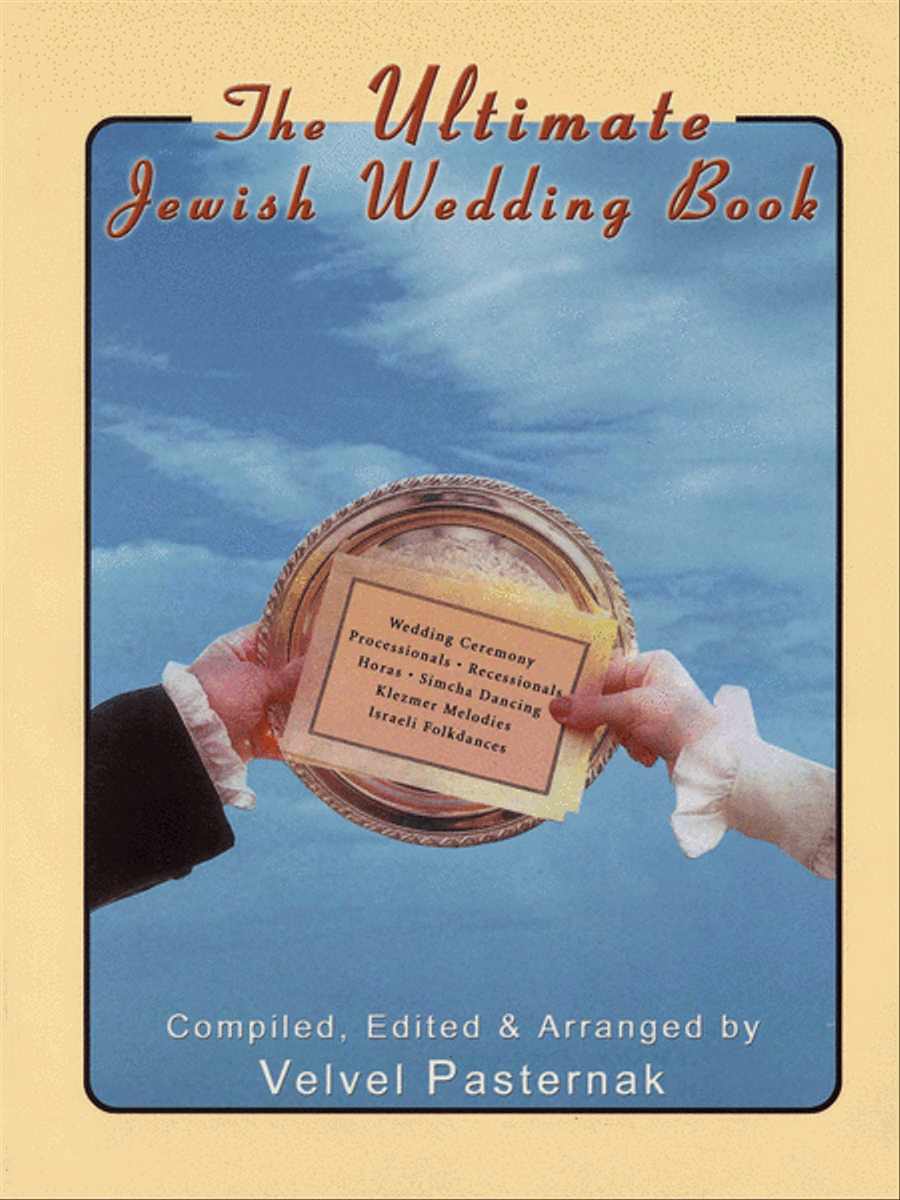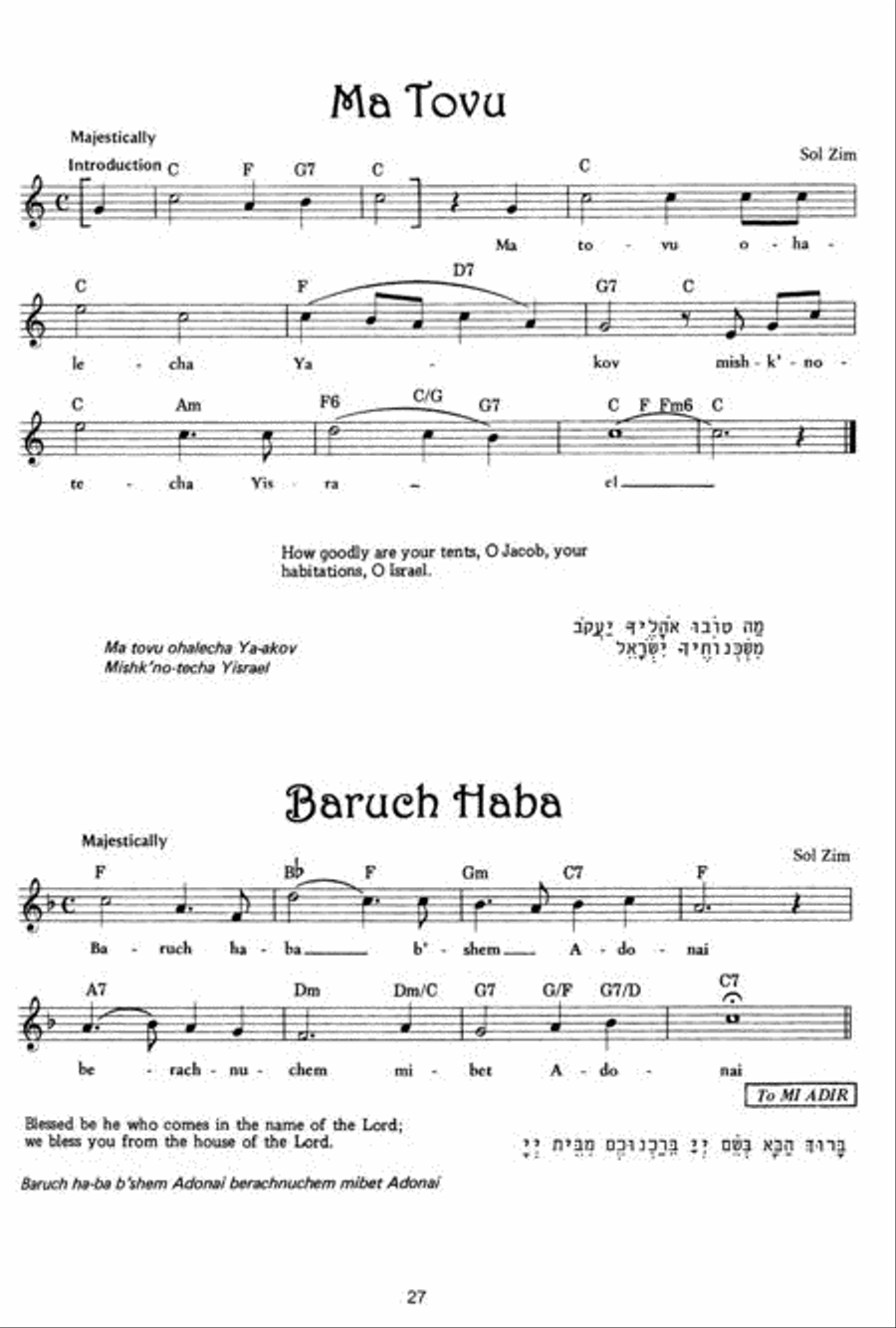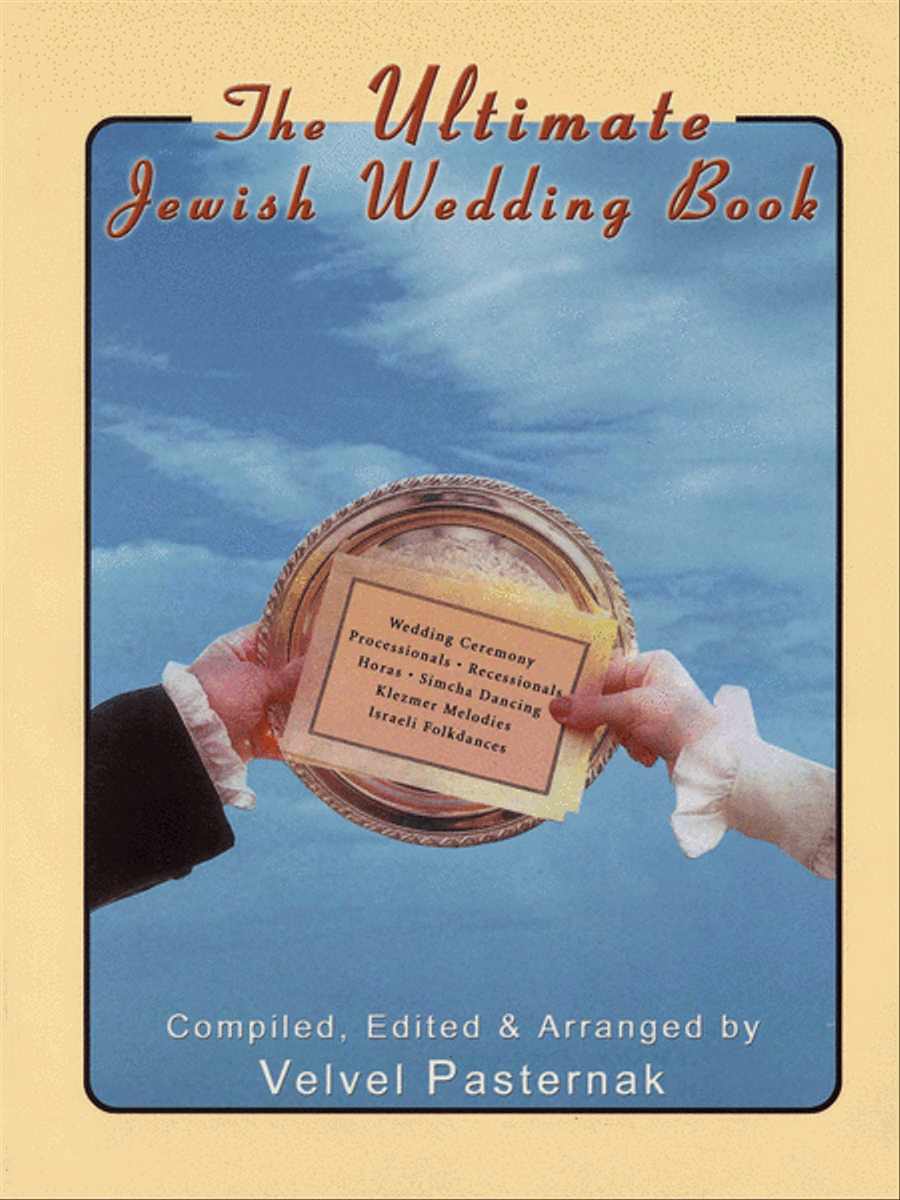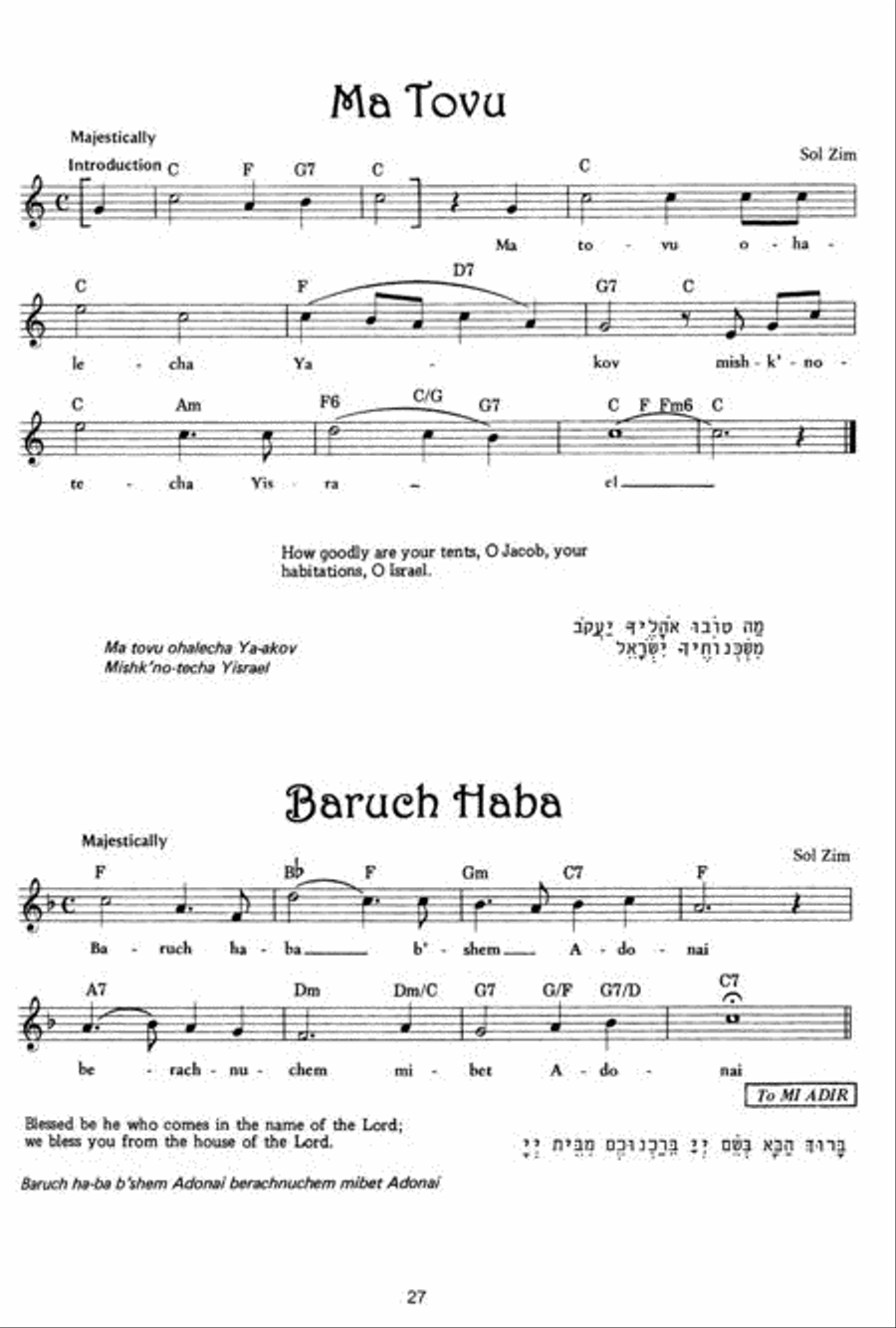 The Ultimate Jewish Wedding Book

Available
Ready to ship in 3 to 5 business days
Taxes/VAT calculated at checkout.
Detailed Description
Piano/Vocal/Guitar
SKU: HL.331361
Tara Books. Jewish and Wedding. Songbook and performance CD. With vocal melody, lyrics, piano accompaniment and chord names. 144 pages. Tara Publications #1928918360. Published by Tara Publications (HL.331361).
ISBN 9781928918363. UPC: 073999678871. 9x12 inches. Compiled, edited and arranged by Velvel Pasternak Book/CD Pack.
This collection of 115 selections represent the most popular melodies for processionals, recessionals, ceremonies, Simcha dancing, Klezmer & Yiddish, Israeli Folk Dances and the Song of Songs. A broad-based introduction to Jewish wedding customs and history and a wedding sampler are also included.
Song List (115)
Al Tira Avdi Yaakov (p.104)
Hine Ma Tov (p.114)
Ot Azoy (p.109)
Al Tiruni (p.139)
Hitragut (p.55)
Patch Tantz (p.111)
Am Yisrael Chai (p.98)
Hora Agadati (p.106)
Rad Halaila (p.103)
Ana Avda (p.77)
Hora Hadera (p.107)
Samchem (p.66)
Ana Halach Dodech (p.12)
Hora Mamtera (p.105)
Samchenu (p.74)
Ana Halach Dodech No.2 (p.129)
Hoshi'a Et Amecha (p.70)
Sher (p.110)
Ani L'dodi (p.137)
Im Eshkachech (p.37)
Sherele (p.109)
Artsa Alinu (p.95)
Iti Milvanon (p.117)
Sheva B'rachot-Wedding Blessings (p.29)
Asher Bara (p.65)
K'shoshana Ben Hachochim (p.54)
Shibolet Basade (p.116)
Ashira (p.71)
K'shoshana Ben Hachochim No.2 (p.129)
Shiro Shel Aba (p.100)
Baruch Haba (p.27)
K'var Achare Chatsot (p.49)
Siman Tov (p.59)
Bashana Haba'a (p.92)
Ketsad M'rakdin (p.64)
Siman Tov No.2 (p. 58)
Bilvavi (p.43)
Ketsad M'rakdin No. 2 (p.64)
Sisu Et Y'rushalayim (p.97)
Chai (p.99)
Ki Tinam (p.120)
Taam Haman (p.125)
Chiko Mamtakim (p.135)
Ki Va Moed (p.67)
The Rav's Nigun (p.40)
Chorshat Ha'ekaliptus (p.57)
Kol Dodi (p.131)
Tz'i Lach 141)
Chosn Kala Mazel Tov (p.62)
Kol Dodi No.2 (p.132)
Tzadik Katamar (p.115)
D'ror Yikra (p.126)
L'cha Dodi (p.121)
Tzena
Daber Elai Bifrachim (p.53)
L'mikdoshech Tuv (p.38)
Uforatzto (p.80)
David Melech Yisrael (p.101)
Lach Y'rushalayim (p.102)
Uri Tzafon (p.138)
Dayenu (p.101)
Lev Tahor (p.44)
Uva'u Ha'ovdim (p.69)
Dodi Li (p.46)
Lu Y'hi (p.56)
V'chol Karne R'sho'im (p.73)
Dodi Li No.2 (p.47)
M'chuteniste Maine (p.112)
V'david Y'fe Enayim (p.115)
Dodi Tzach V'adom (p.134)
Ma Navu (p.119)
V'haer Enenu (p.78)
El Ginat Egoz (p.128)
Ma Tovu (p.27)
V'ten Banu (p.72)
Ele Chamda Libi (p.81)
Mashi'ach (p.75)
V'yazor (p.81)
Eli Ata (p.44)
Mayim
Vay'hi Bishurun Melech (p.61)
Emese Eshes Chayil (p.113)
Mezinka (p.109)
Vimale (p.36)
Erev Ba (p.48)
Mi Adir (p.28)
Wedding March (p.39)
Erev Shel Shoshanim (p.48)
Mi Von Si'ach (p.35)
Y'did Nefesh (p.41)
Et Dodim Kala (p.130)
Miserlou (p.127)
Y'did Nefesh No.2 (p.42)
Hamalach Hago'el (p.45)
Mitzva G'dola (p.82)
Y'rushalayim Shel Zahav (p.52)
Hana'ava Babanot (p.51)
Nigun 1-13 (p.83)
Y'varech'cha (p.'93)
Harmonica (p.124)
Nigun Shel Yossi (p.108)
Yachad (p.67)
Haro'a Haktana (p.122)
Nitzanim Niru Ba'aretz (p.140)
Yasis Alayich (p.63)
Hashmi'ini (p.133)
Od Lo Ahavti Dai (p.94)
Zara (p.68)
Hava Nagila (p.90)
Od Yishama (p.60)
Zemer Atik (p.118)
Hava Netze B'machol)
Od Yishama No.2)
Hayoshevet Baganim (p.136)
Ose Shalom (p.96)