Selected Opera Arias for Bass and Piano

Ger/It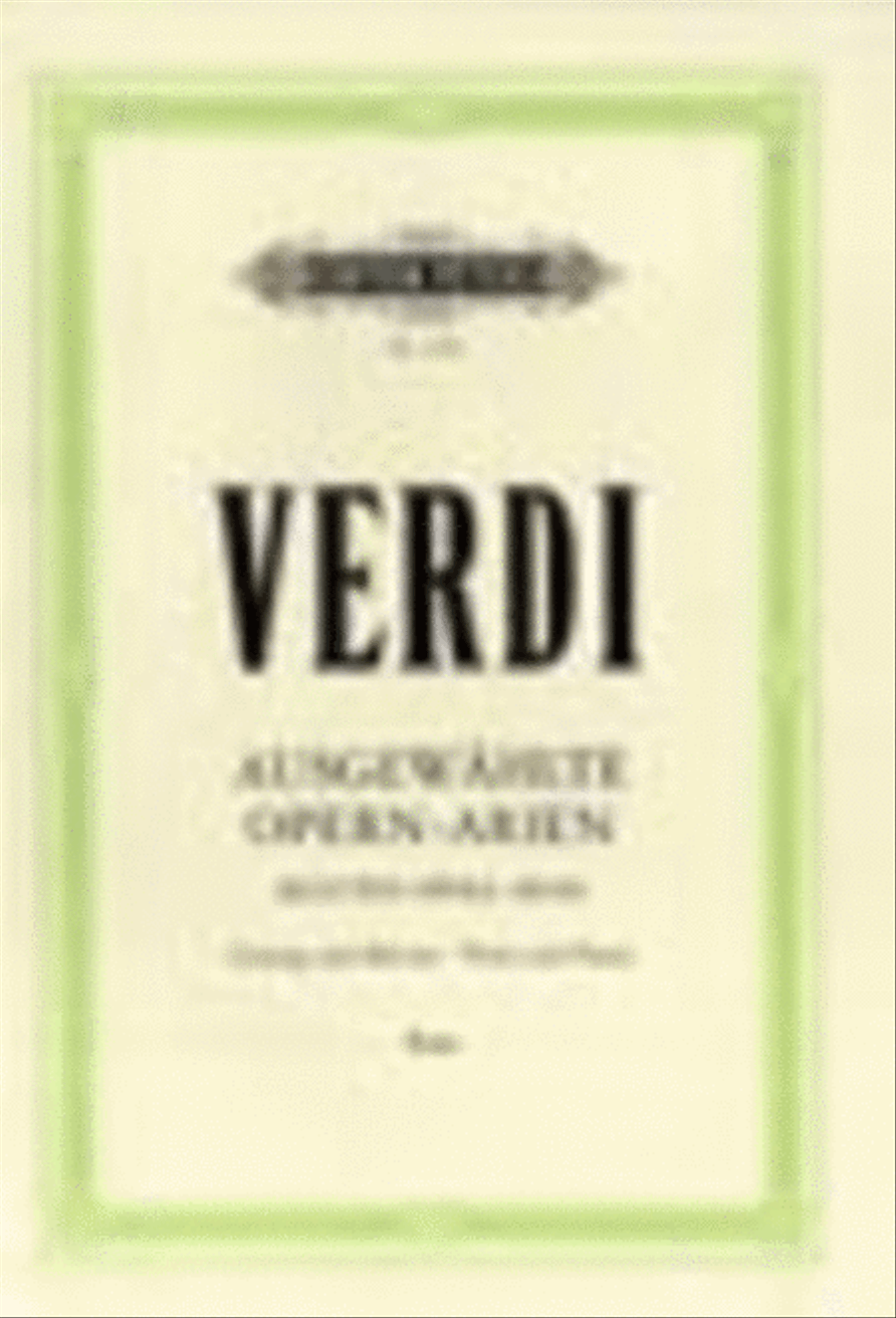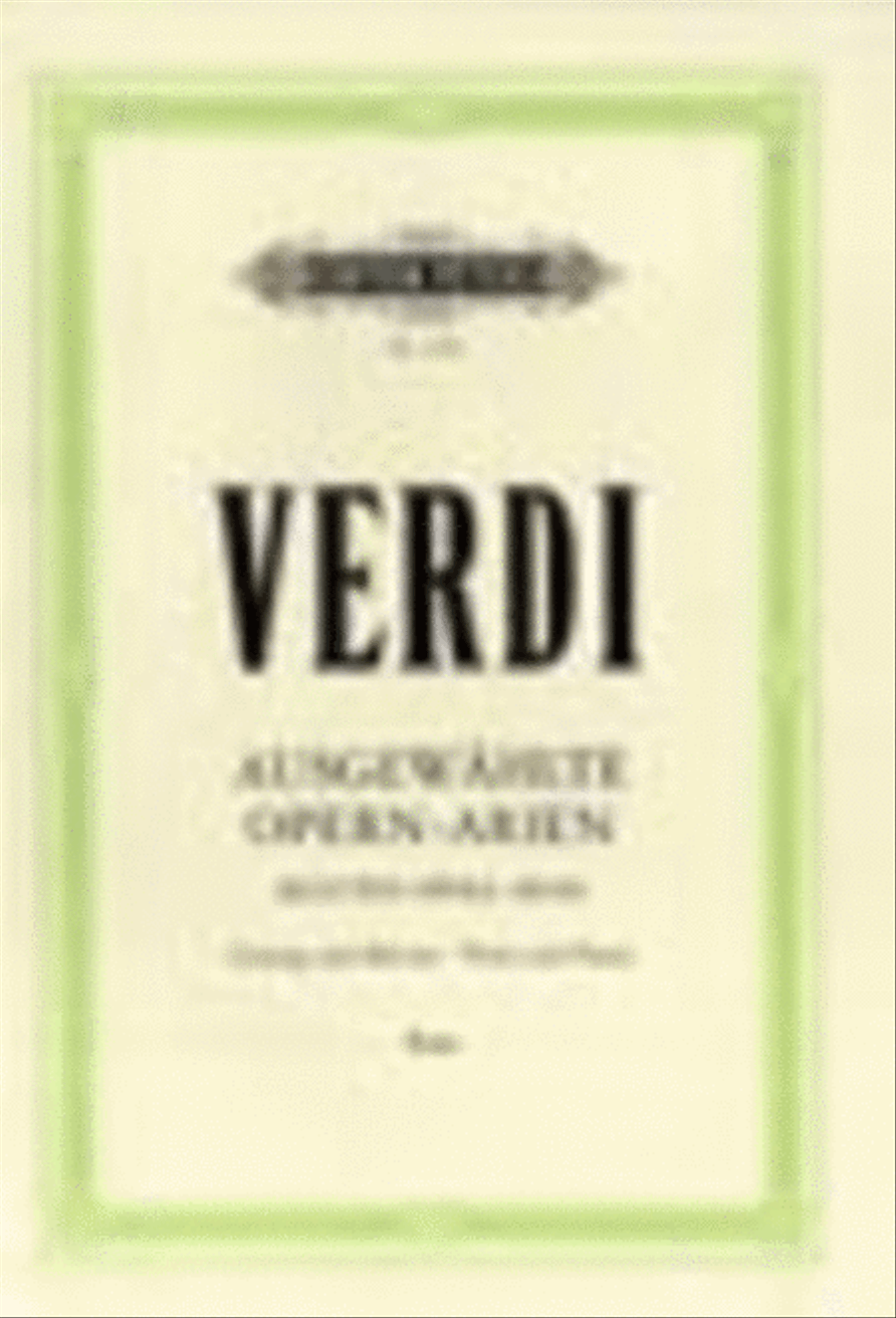 Selected Opera Arias for Bass and Piano

Ger/It
This item is currently not available
Taxes/VAT calculated at checkout.
Detailed Description
Low voice and piano
SKU: PE.EP4245
Ger/It
. Composed by Giuseppe Verdi. Edited by Soldan. Bass Voice. Sheet Music. Edition Peters #EP4245. Published by Edition Peters (PE.EP4245).
Italian, German.
D'Egitto la sui lidi,(Zacharias),Nabucco;Tu sul labbro de'veggenti,(Zacharias),Nabucco;Del futuro nel bujo discerno,(Zacharias),Nabucco;Sciagurata, hai tu creduto,(Pagano),I lombardi;Ma quando un suon terribile,(Pagano),I lombardi;Infelice, e tu credevi, (Silva),Ernani;Mentregonfiarsi l'anima,(Attila),Attila;Come dal ciel hingefegt,(Banco),Macbeth;Un ignoto, tre lune or saranno,(Maximilian),I masnadieri;Il mio snague, la vita darei,(Walter),Luisa Miller;Di due figli vivea, padre beato,(Ferrando), Il Trovatore;O tu, Palermo, terra adorata,(Procida),I vespri siciliani;Ella giammai m'amo siciliani;Ella giammai m'amo

Bass voice and Piano (German/Italian).
Song List (26)
Als freudig schon das Herz mir schwillt
Mentre gonfiarsi l'anima
Sie hat mich nie geliebt
Ella giammai m'am˜
UnglŸcksel'ger, der darauf baute
Infelice, e tu credevi
UnglŸcksel'ge, du konntest wŠhnen
Sciagurata, hai tu creduto
Doch wenn zum heil'gen Kampfe naht
Ma quando un suon terribile
Schlimme Botschaft vor Monden vernahm ich
Un ignoto, tre lune or saranno
O du Palermo, heilige StŠtte
O tu, Palermo, terra adorata
GlŸcklich lebt einst ein Vater von zwei Sšhnen
Di due figli vivea, padre beato
Gern mein Herz blut
Il mio sangue
Wie dort am Himmel hingefegt
Come dal ciel precipita
Mose hat Er beschirmet
D'Egitto lˆ sui lidi
Von den Lippen der Propheten
Tu sul labbro de' veggenti
Dunkle Zukunft beginnt, mir zu tagen
Del futuro nel bujo discerno