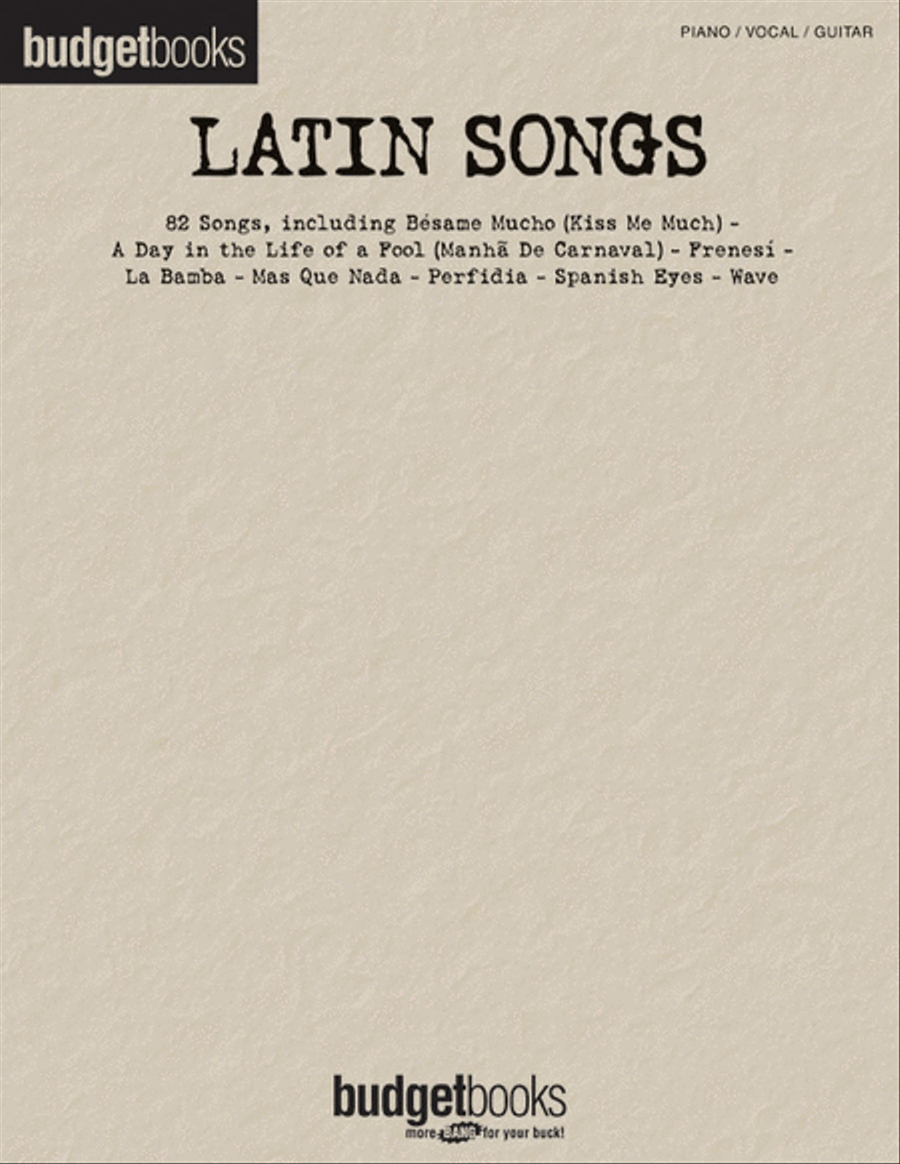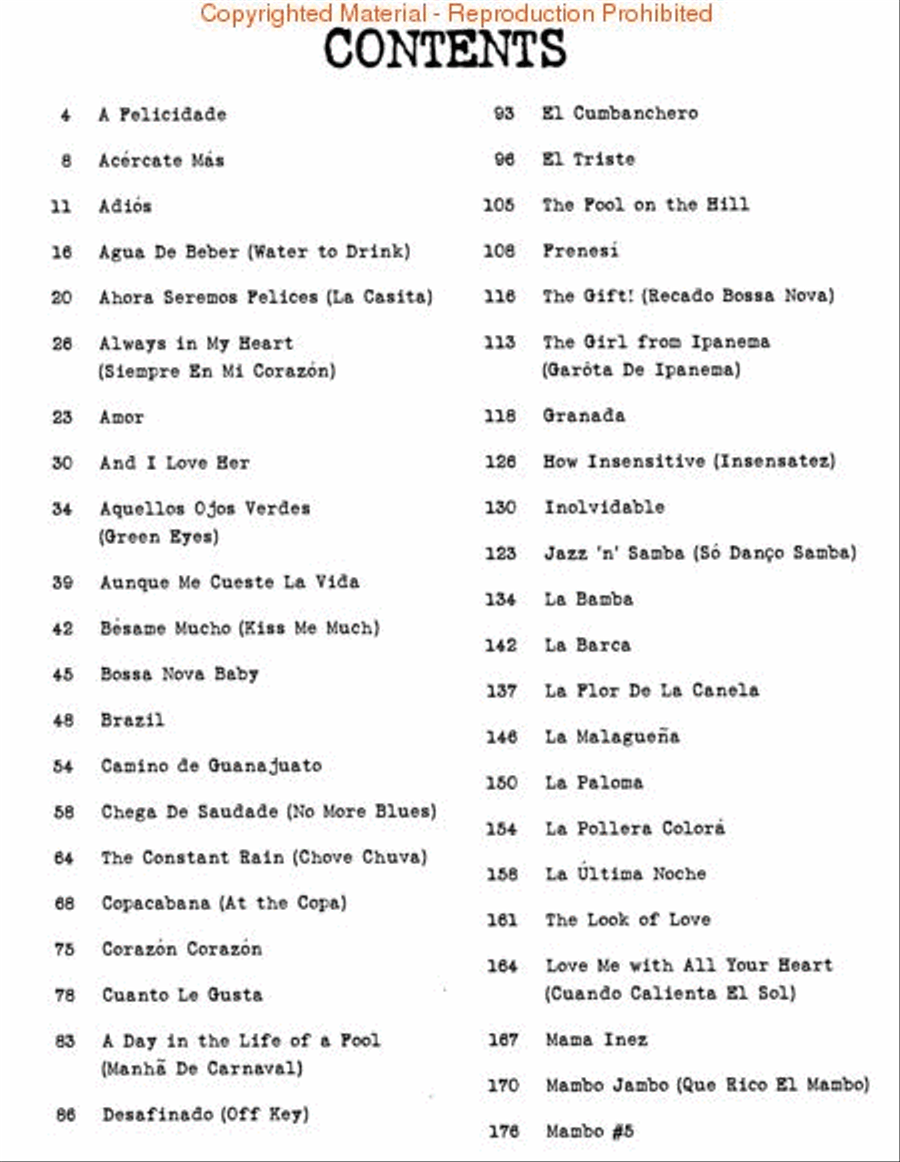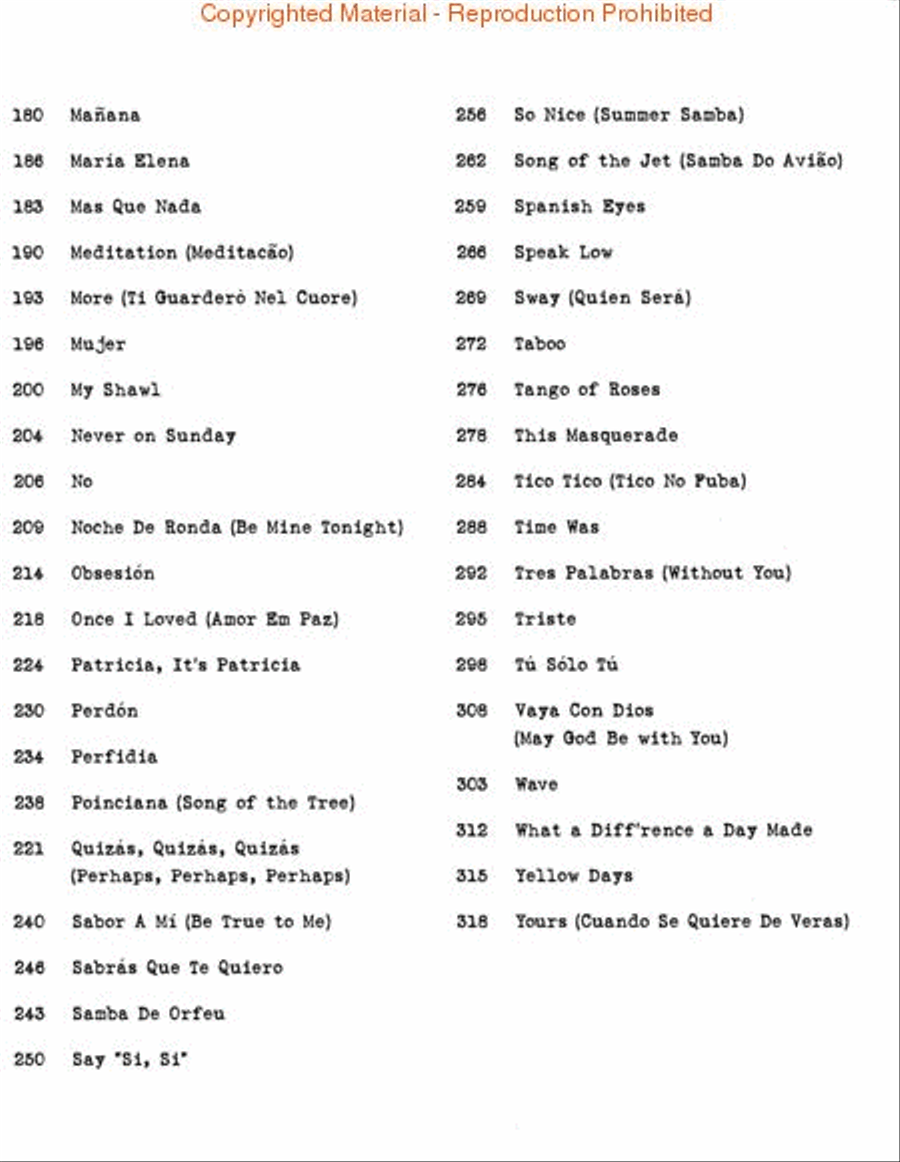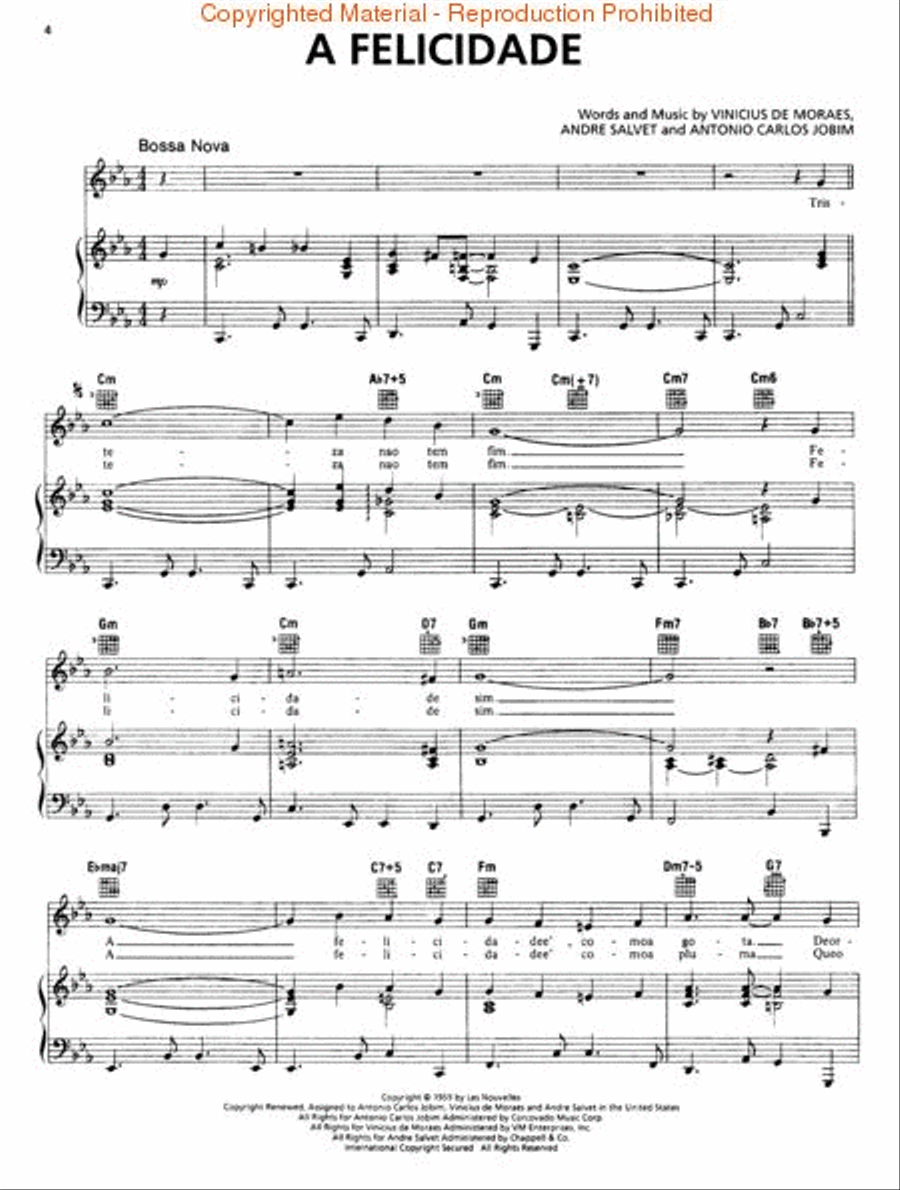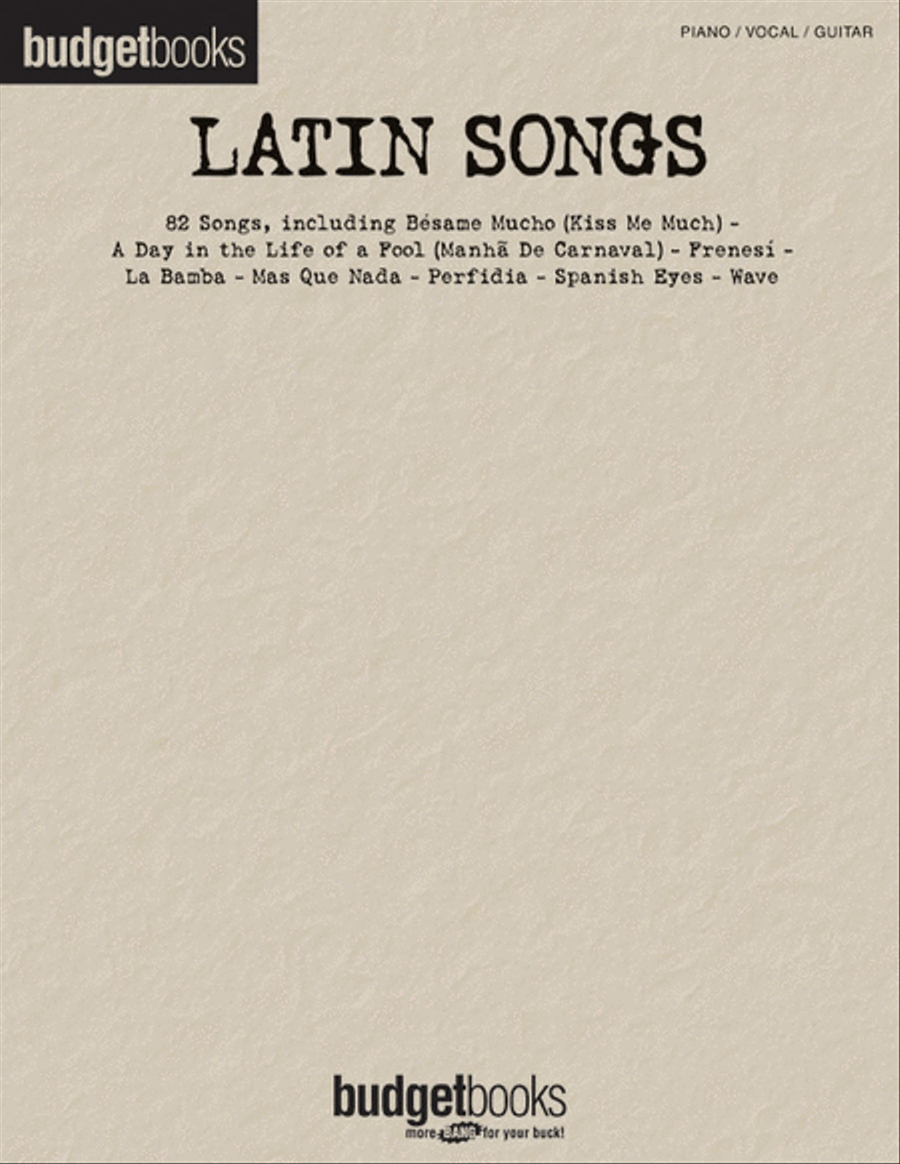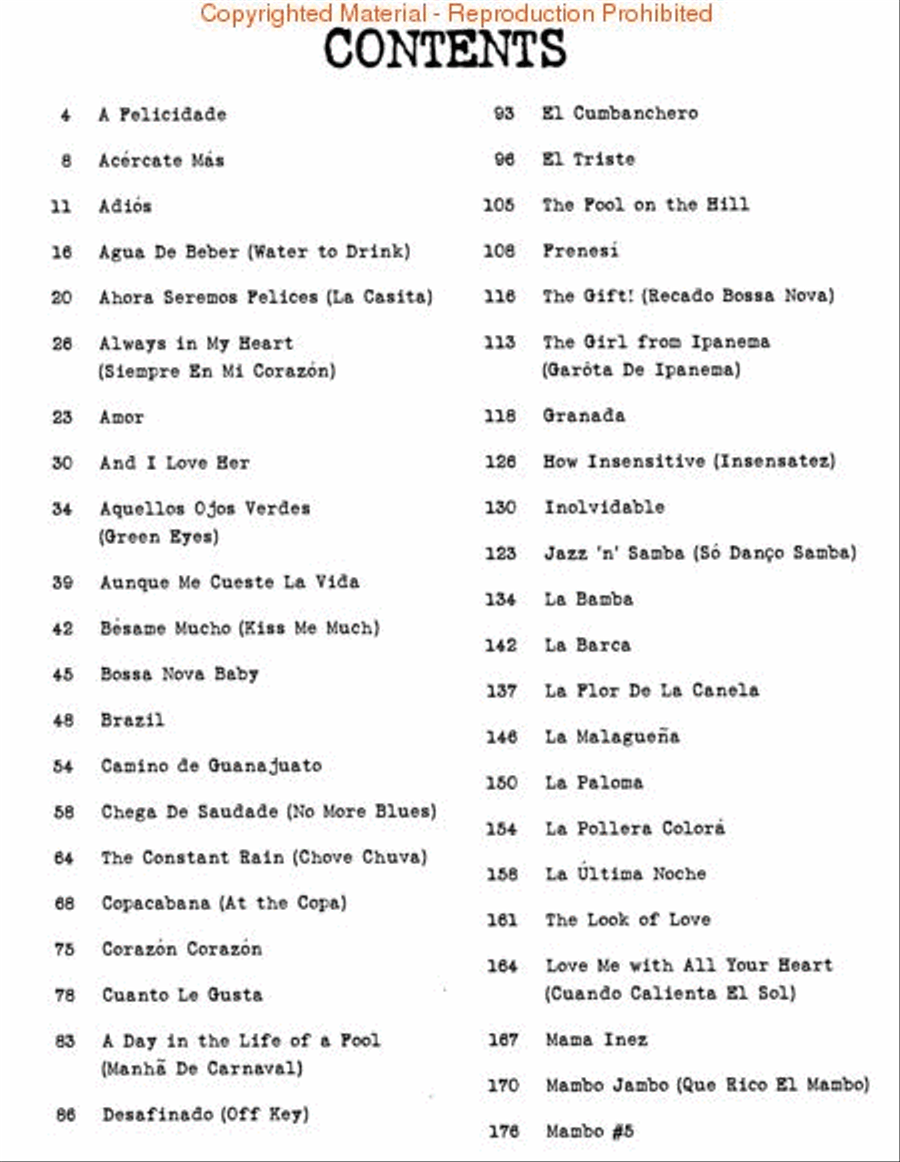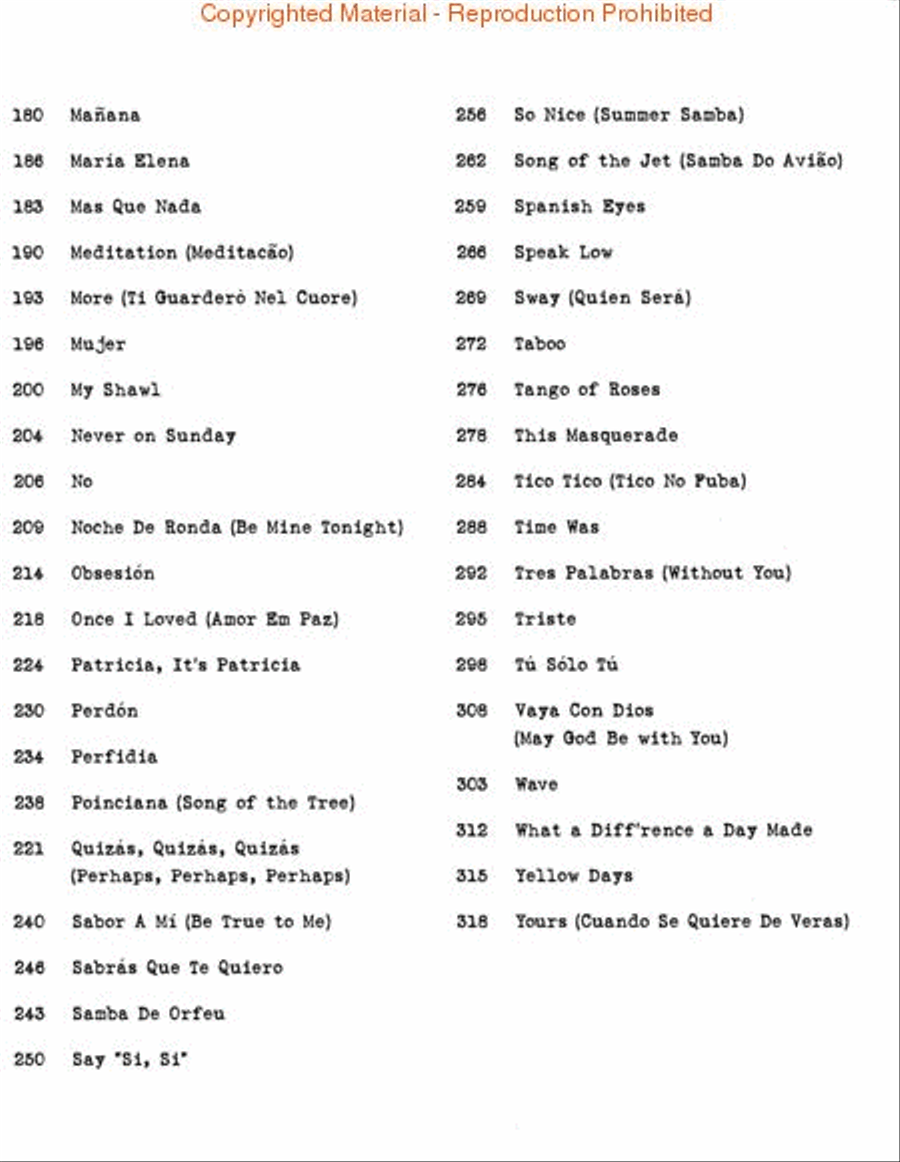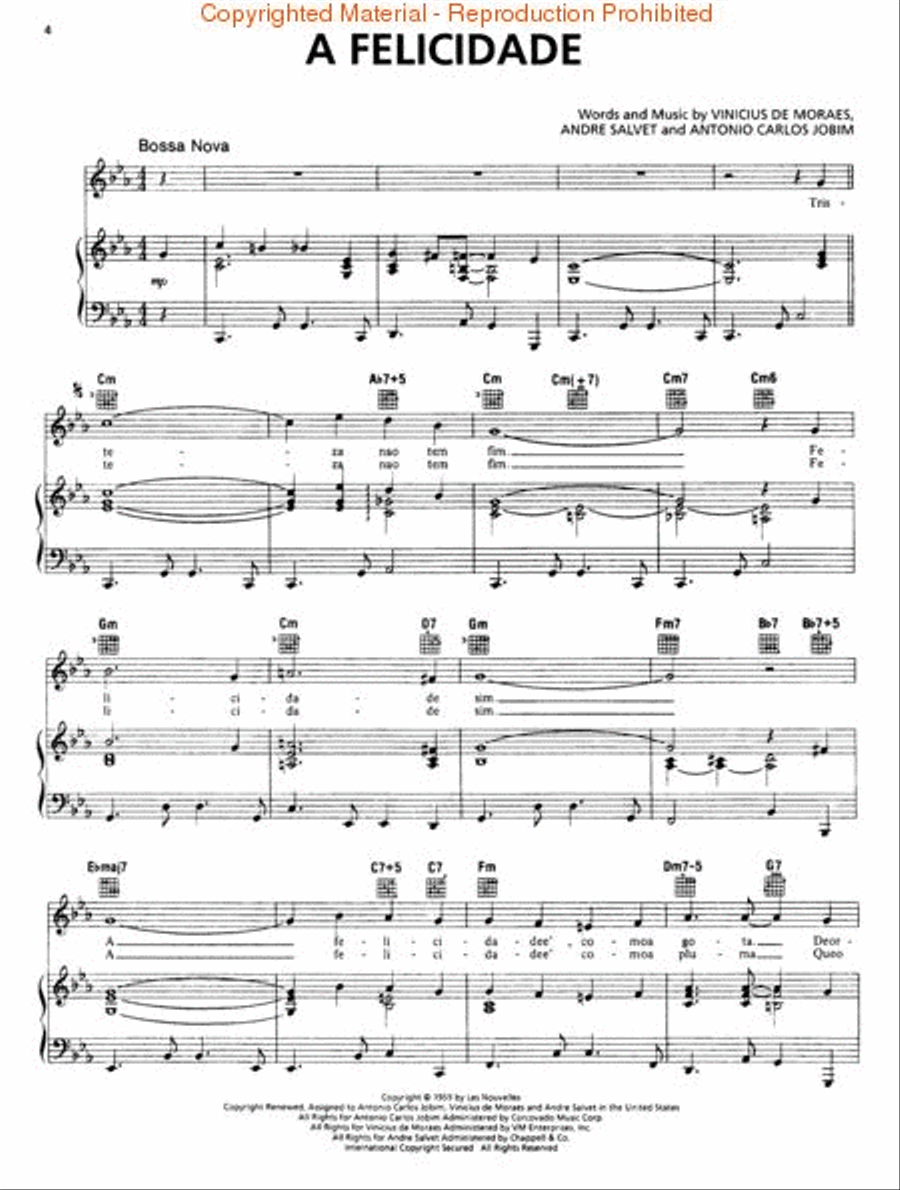 Detailed Description
Piano/Vocal/Guitar
SKU: HL.311056
Budget Books
. Composed by Various. Piano/Vocal/Guitar Songbook. Latin. 320 pages. Published by Hal Leonard (HL.311056).
ISBN 9780634067358. UPC: 073999295801. 8.37x10.87 inches. Budget Books.
An invaluable collection of 82 Latin standards at a price that can't be beat! Includes: Always in My Heart (Siempre En Mi Corazón) • Amor • Bésame Mucho (Kiss Me Much) • Bossa Nova Baby • Brazil • Desafinado • Frenesí • The Girl from Ipanema • Granada • How Insensitive (Insensatez) • La Bamba • La Paloma • La Última Noche • The Look of Love • Mambo #5 • Meditation (Meditacão) • More (Ti Guarderò Nel Cuore) • Never on Sunday • Perfidia • Quizás, Quizás, Quizás (Perhaps, Perhaps, Perhaps) • Sabor A Mí (Be True to Me) • Spanish Eyes • Speak Low • So Nice (Summer Samba) • Wave • What a Diff'rence a Day Made • and more.
About Budget Books
These value-priced collections feature 352 pages of piano/vocal/guitar arrangements. With over 70 hit songs in each book for only $12.95, you pay 18 cents or less for each song! With Budget Books, you get more Bang for your buck!
Song List (82)
Adios
Tu Solo Tu
Mambo Jambo (Que Rico El Mambo)
Patricia, It's Patricia (Patricia)
Inolvidable
El Triste
La Barca
La Ultima Noche
Mujer
Perdon
Sabras Que Te Quiero
Desafinado (Off Key)
Always In My Heart (Siempre En Mi Corazon)
Camino De Guanajuato
Ahora Seremos Felices (La Casita)
Once I Loved (Amor Em Paz) (Love In Peace)
The Look Of Love
And I Love Her
Aquellos Ojos Verdes (Green Eyes)
Brazil
Noche De Ronda (Be Mine Tonight)
Bossa Nova Baby
Chega De Saudade (No More Blues)
Copacabana (At The Copa)
Corazon Corazon
Cuanto Le Gusta
A Day In The Life Of A Fool (Manha De Carnaval)
El Cumbanchero
A Felicidade
The Fool On The Hill
How Insensitive (Insensatez)
Love Me With All Your Heart (Cuando Calienta El Sol)
Mama Inez
Maria Elena
Mas Que Nada
Meditation (Meditacao)
My Shawl
Never On Sunday
Perfidia
Poinciana (Song Of The Tree)
The Gift! (Recado Bossa Nova)
Sabor A Mi (Be True To Me)
Samba De Orfeu
Say 'Si, Si'
So Nice (Summer Samba)
Speak Low
Sway (Quien Sera)
Taboo
Tango Of Roses
Tico Tico (Tico Tico No Fuba)
Time Was
Vaya Con Dios (May God Be With You)
Wave
What A Diff'rence A Day Made
Tres Palabras (Without You)
Mambo #5
The Constant Rain (Chove Chuva)
La Malaguena
Aunque Me Cueste La Vida
La Paloma
No
La Flor De La Canela
Spanish Eyes
La Bamba
This Masquerade
Triste
Yellow Days
Granada
Amor (Amor, Amor, Amor)
Mañana
Song Of The Jet (Samba do Avião)
Acercate Más (Come Closer To Me)
La Pollera Colorá
Obsesión
Bésame Mucho (Kiss Me Much)
Frenesí
More (Ti Guarderò Nel Cuore)
Yours (Quiereme Mucho)
Água De Beber (Water To Drink)
Quizás, Quizás, Quizás (Perhaps, Perhaps, Perhaps)
The Girl From Ipanema (Garota De Ipanema)
Jazz 'N' Samba (So Danco Samba)