Piano Repertoire 10

Celebration Series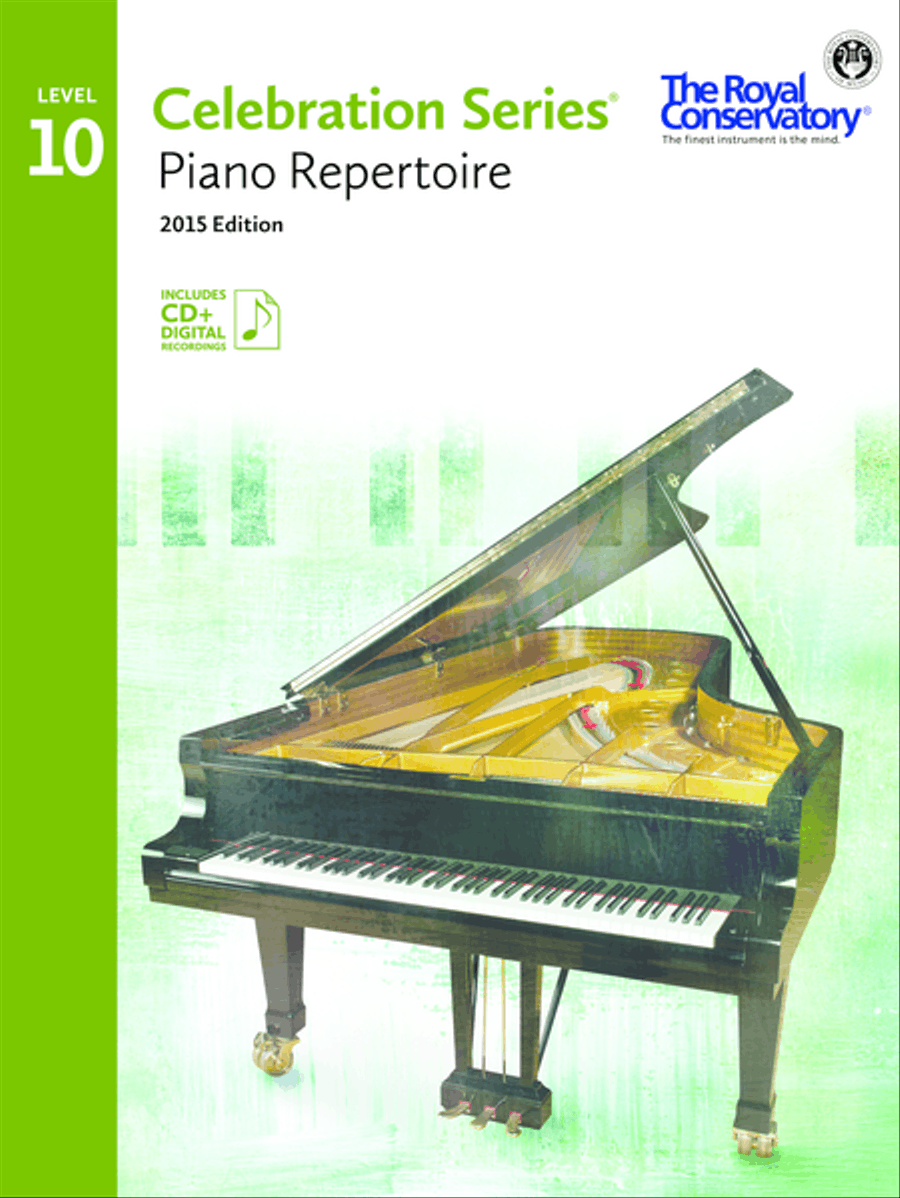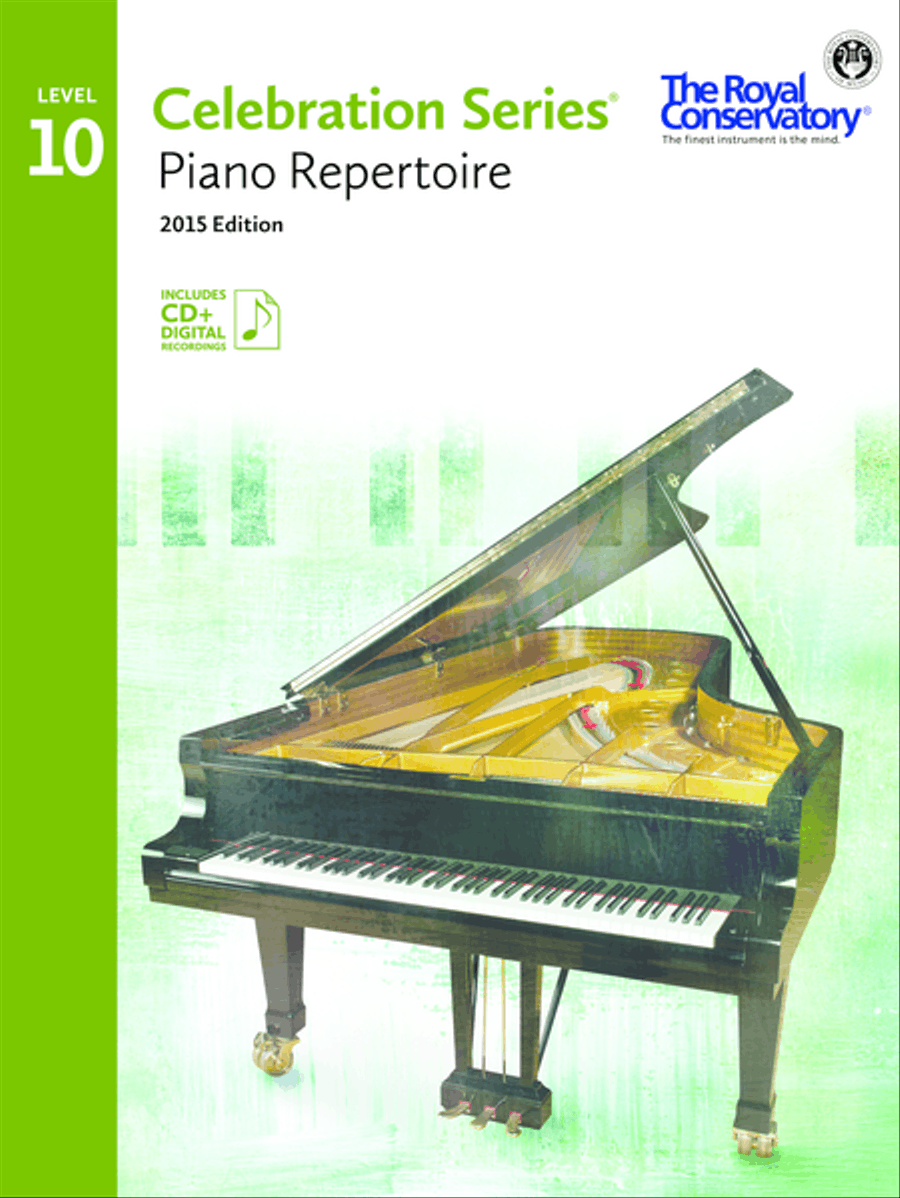 Piano Repertoire 10

Celebration Series
This item is currently not available
Taxes/VAT calculated at checkout.
Detailed Description
Piano - Advanced
SKU: FH.C5R10
Celebration Series
. Composed by The Royal Conservatory. This edition: 2015 edition. Celebration Series. Method Book. 172 pages. The Frederick Harris Music Company #C5R10. Published by The Frederick Harris Music Company (FH.C5R10).
ISBN 978-1-55440-718-7.
The Piano Repertoire books provide a representative collection of pieces from the Baroque, Classical, Romantic, and contemporary style periods. These volumes are the ultimate resource for examinations, recitals, festivals, competitions, auditions, and personal enjoyment.
About Celebration Series
Celebration Series is a comprehensive series of graded repertoire and etudes for piano. This outstanding collection of music from the Baroque era to the present day provides thoroughly engaging teaching and learning materials. Each book includes high-quality recordings, easily accessible online, to inspire students and teachers.
Song List (37)
<i>List A: Works by J.S. Bach</i>
Prelude and Fugue in B flat Major, BWV 866
Prelude And Fugue In D Minor, Bwv 851
French Suite No. 6 in E Major, BWV 817 (I: Allemande, VIII: Gigue)
Fantasia In C Minor
<i>List B: Classical Repertoire</i>
Sonata in G Minor, Hob. XVI:44 (complete)
Sonata in F Minor, op. 2, no. 1 (complete)
Rondo in D Major, K 485
<i>List C: Romantic Repertoire</i>
Impromptu in A flat Major, op. 90, D 899, no. 4
Vogel als Prophet, op. 82, no. 7
Intermezzo in B flat Minor, op. 117, no. 2
Nocturne in E Minor, op. posth. 72, no. 1
Polonaise in A Major, Op. 40, No. 1
Spinning Song, Op. 67, No. 4
Consolation No. 3
<i>List D: Post-Romantic, Impressionist, and Early 20th-century Repertoire</i>
Twenty-four Preludes, op. 11 (no. 4, no. 6)
Doctor Gradus ad Parnassum
Barcarolle No. 4 in A flat Major, op. 44
Cordoba, op. 232, no. 4
The Sea, op. 17, no. 12
Prelude in G flat Major, op. 23, no. 10
<i>List E: 20th- and 21st-century Repertoire</i>
Prelude in C Major, Op. 12, No. 7
Romanian Folk Dances, Sz. 65 (complete)
Six Variations on "Land of the Silver Birch"
Old Adam (Two-Step)
The River
"V" (Valse Chromatique)
Cassandra's Dream
Cancion y danza VI
Mist
Dance (Juba)
Nocturne
Toccata