Pat Metheny Songbook

Lead Sheets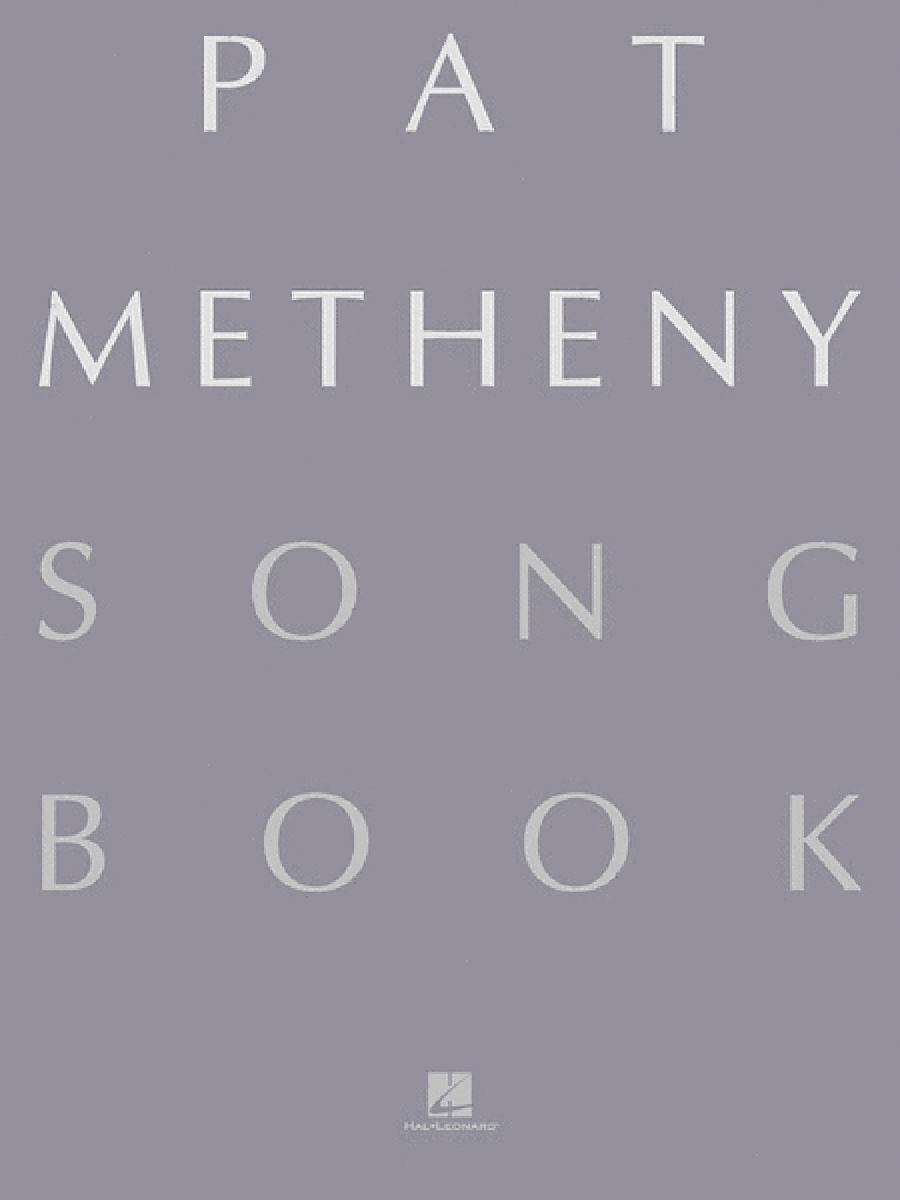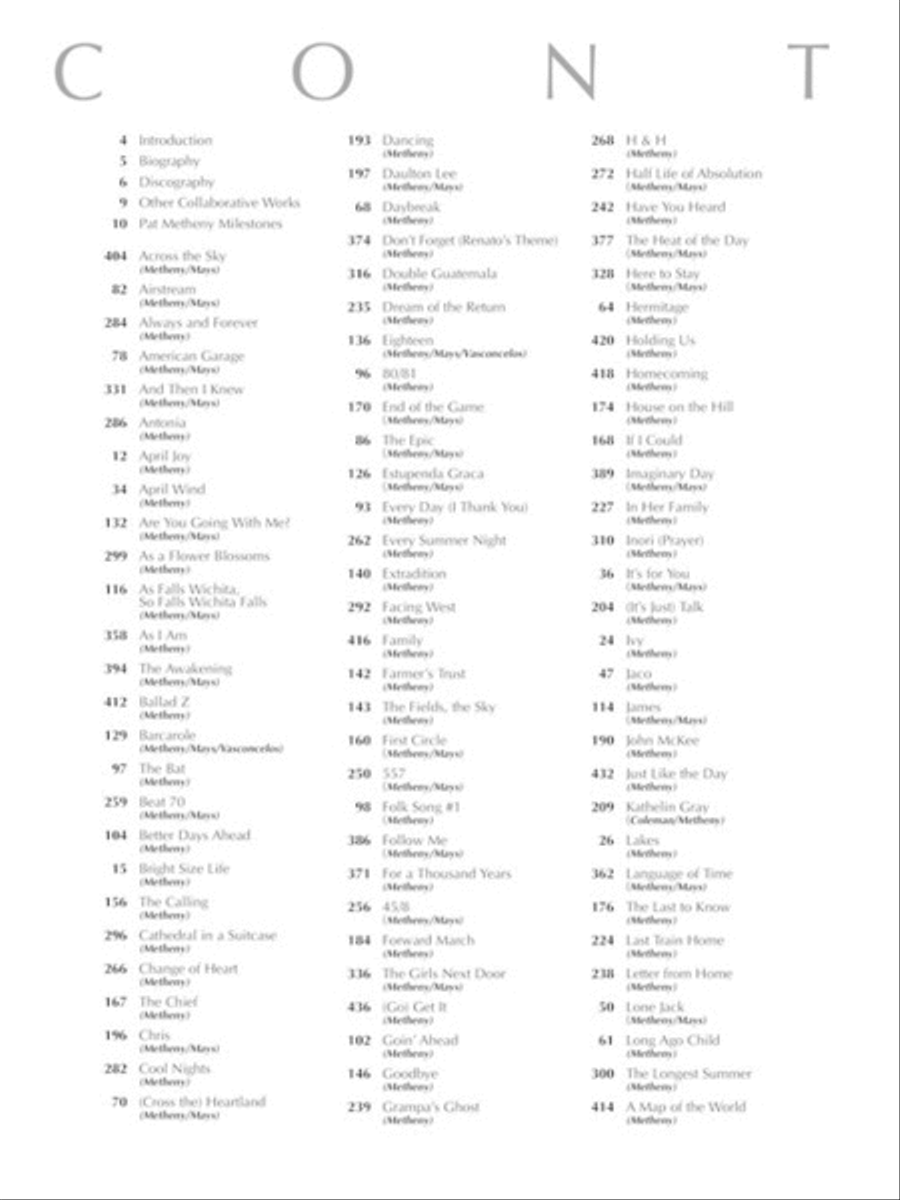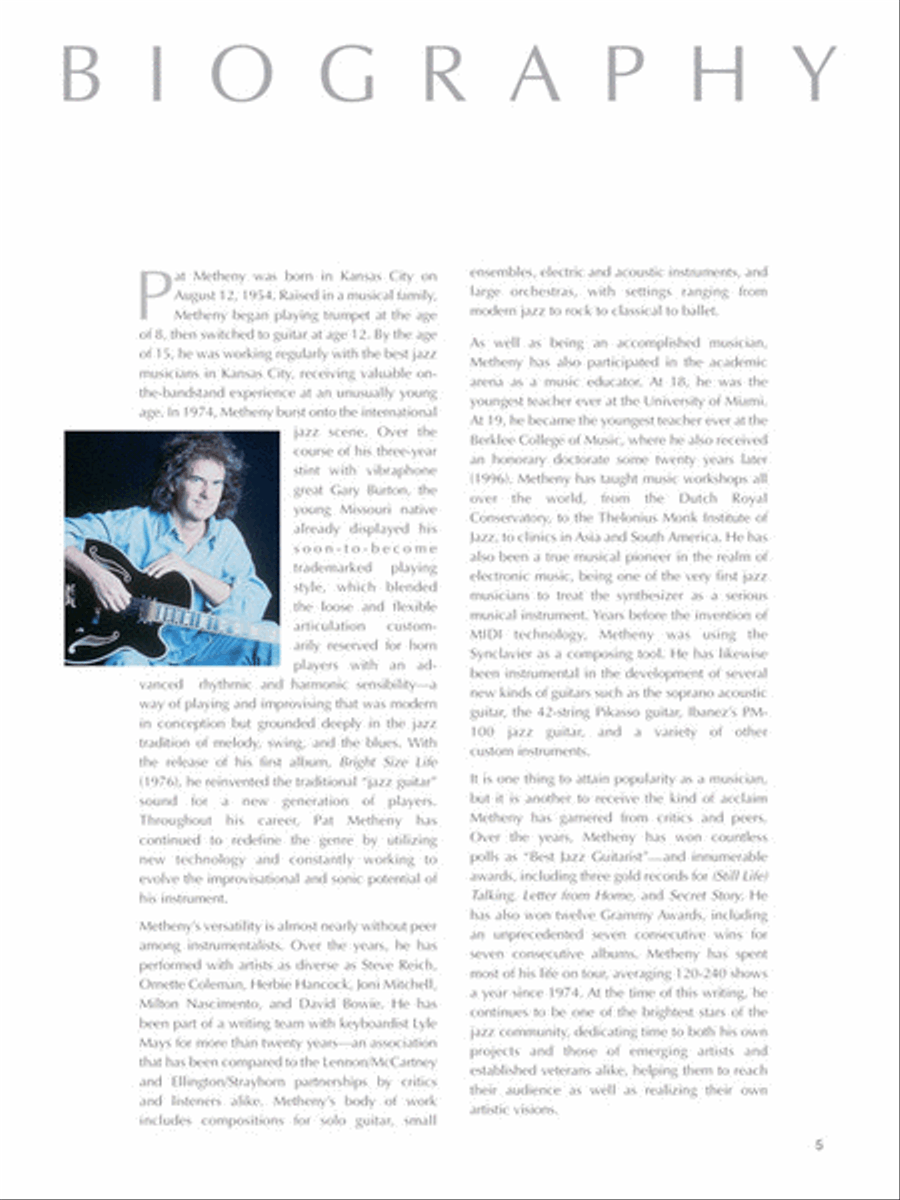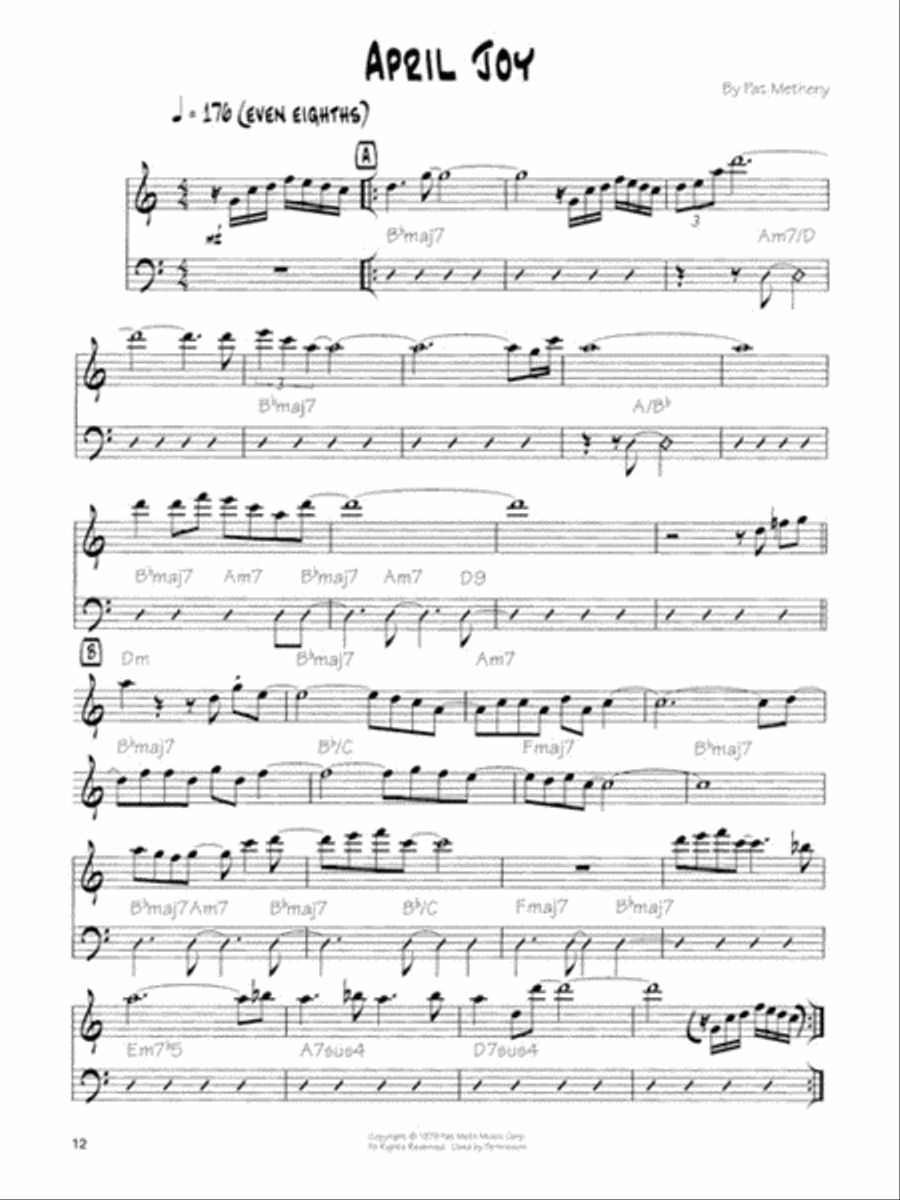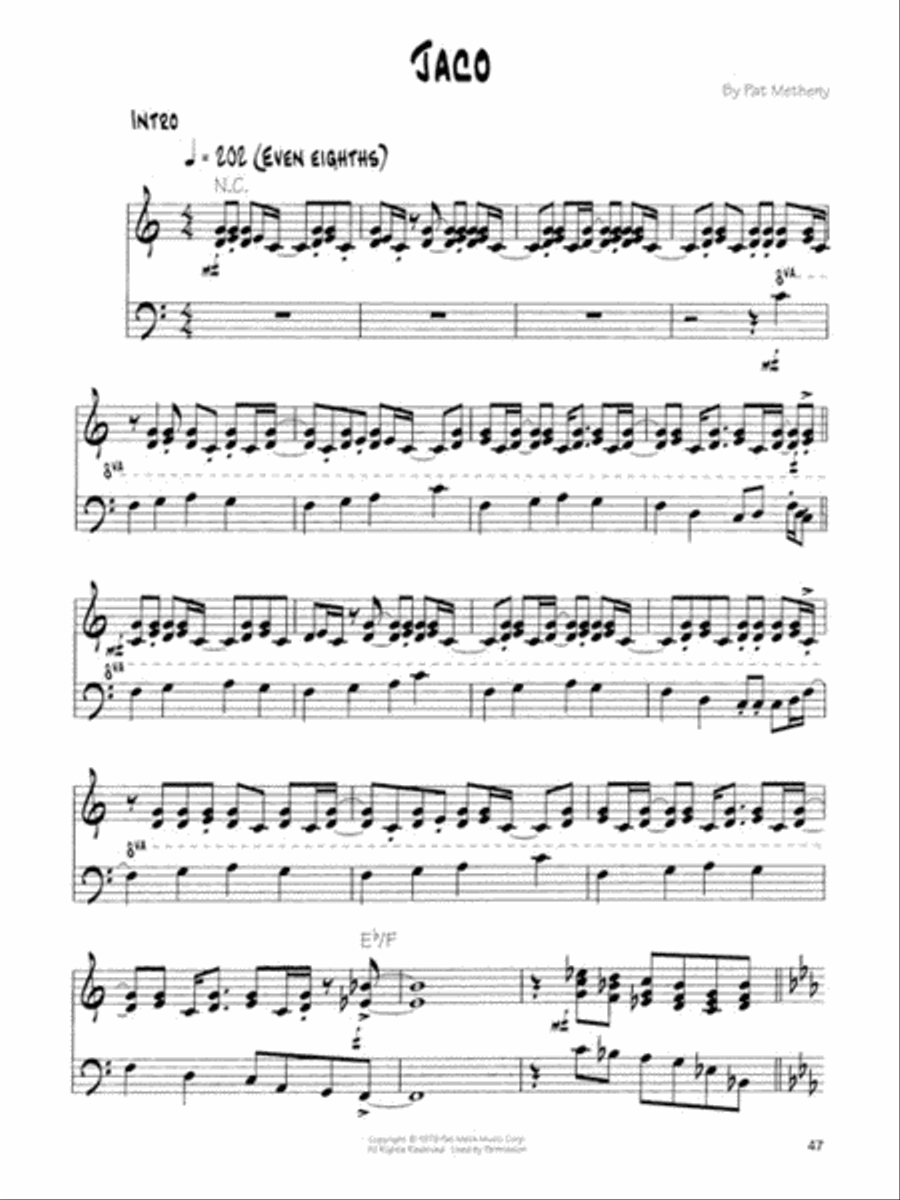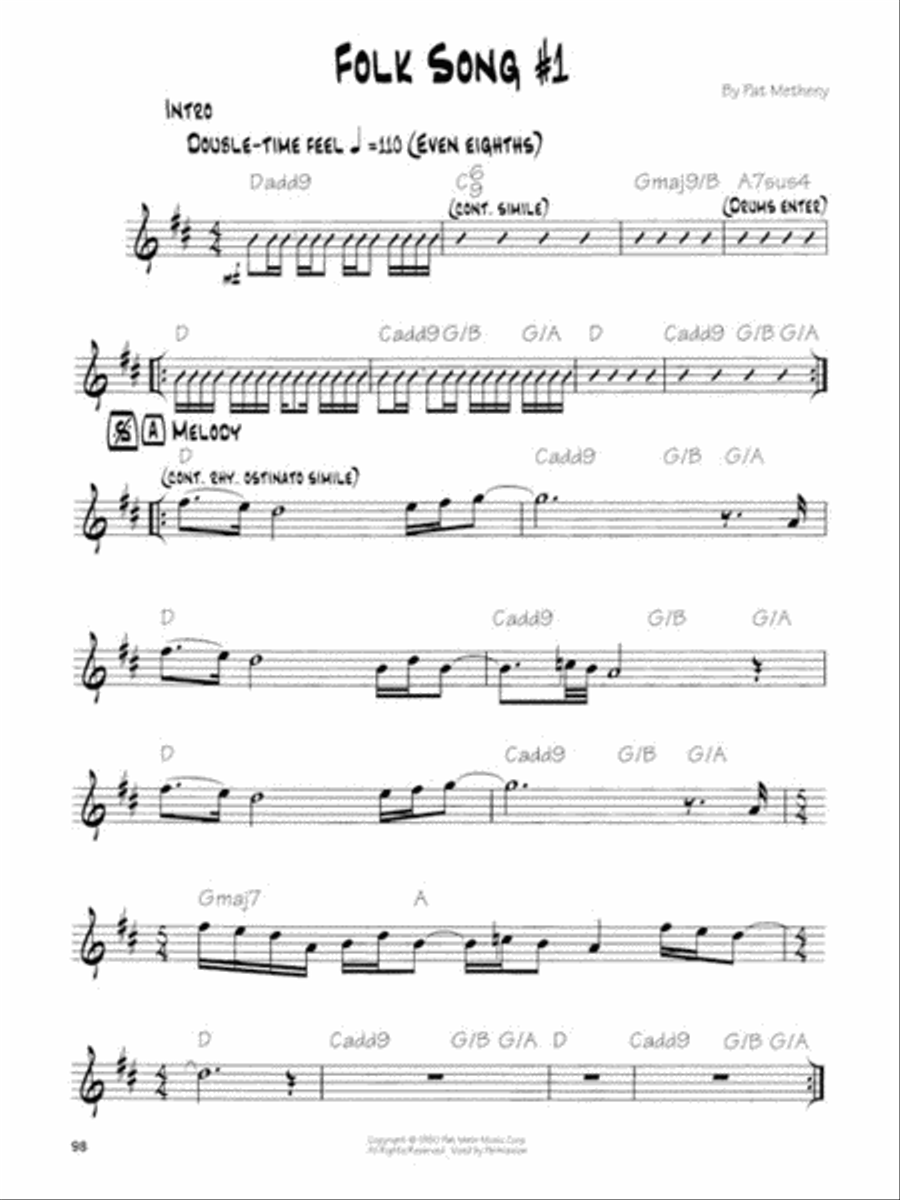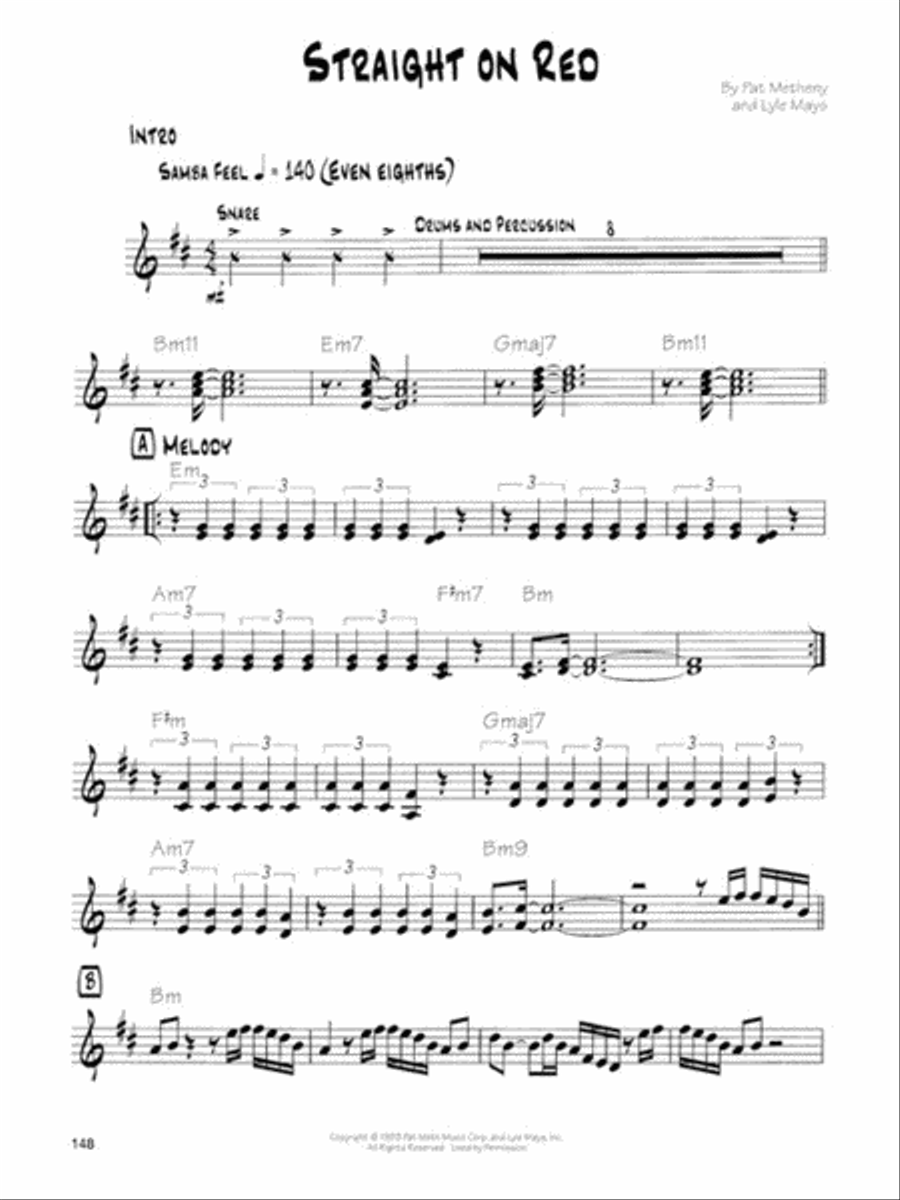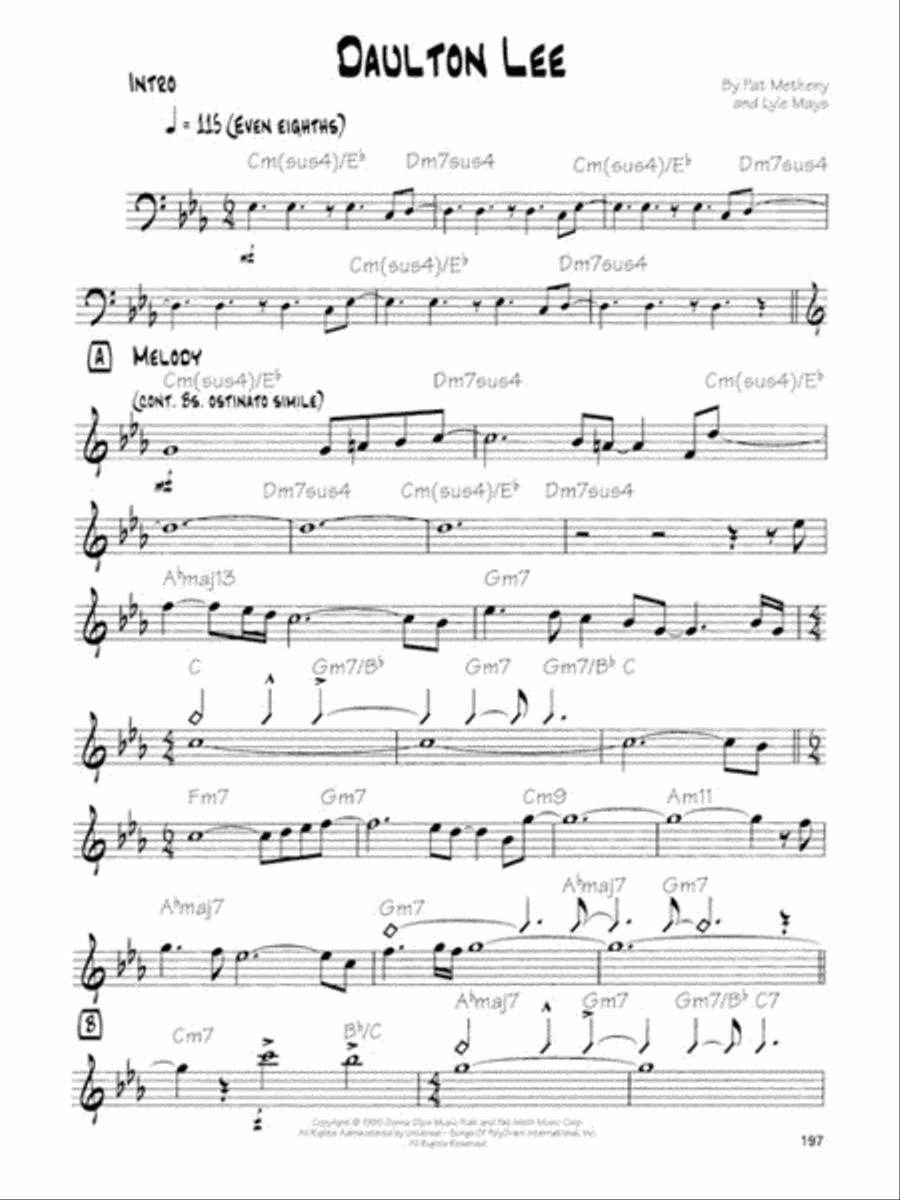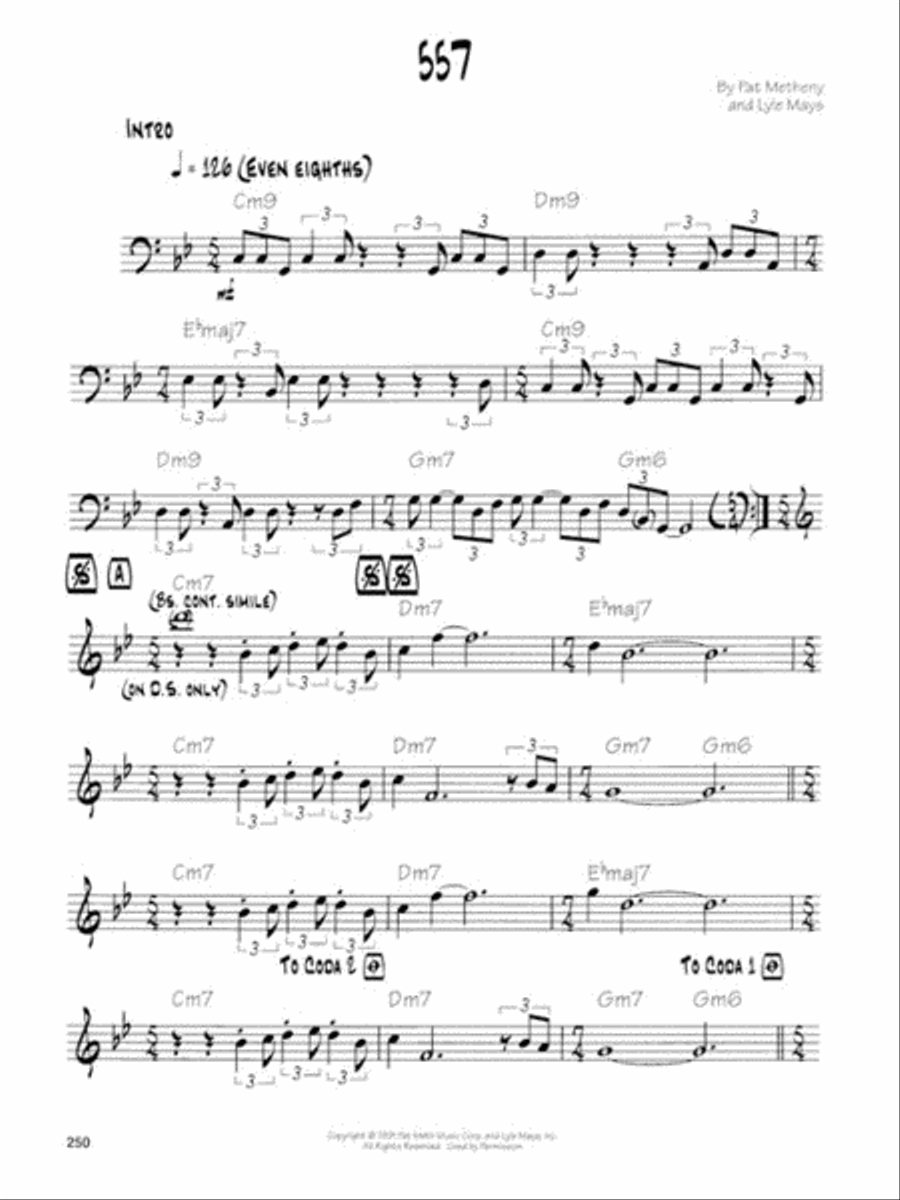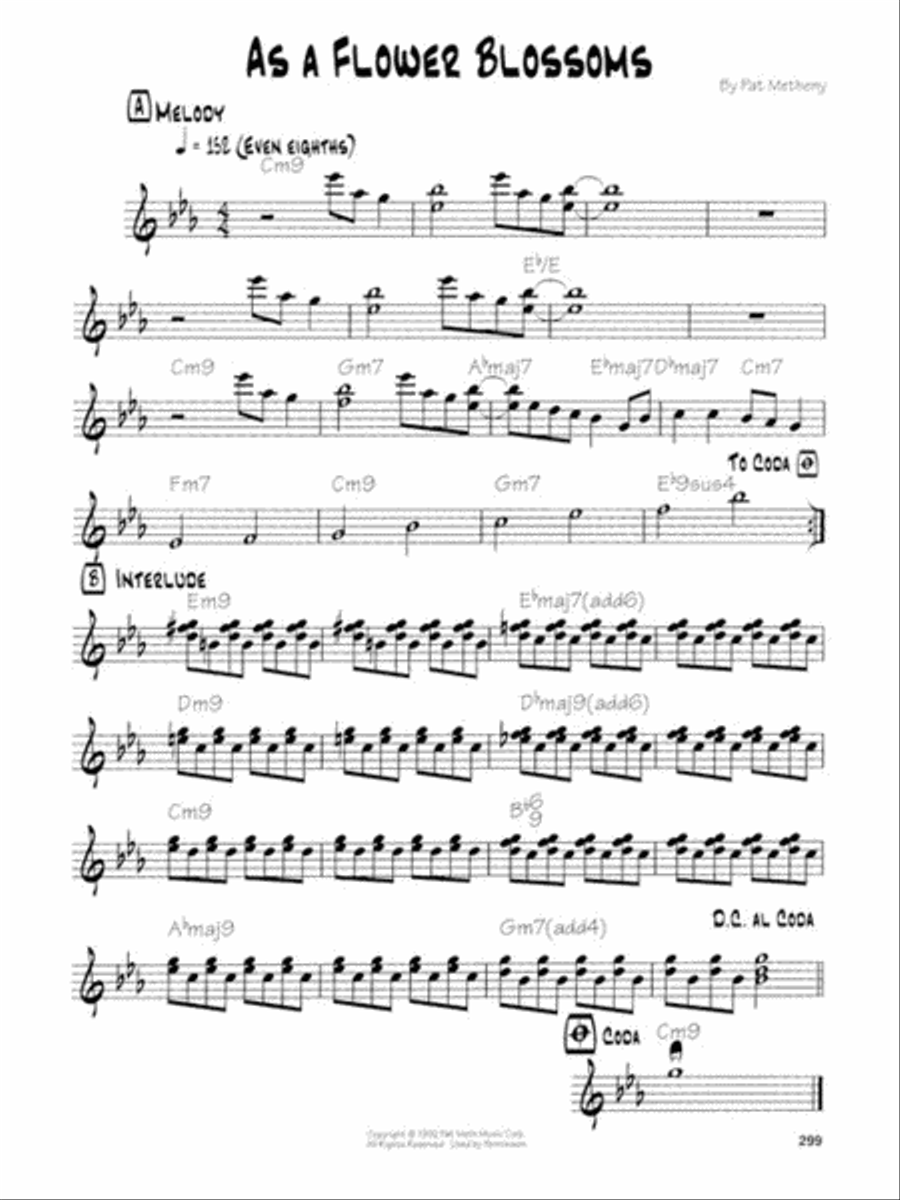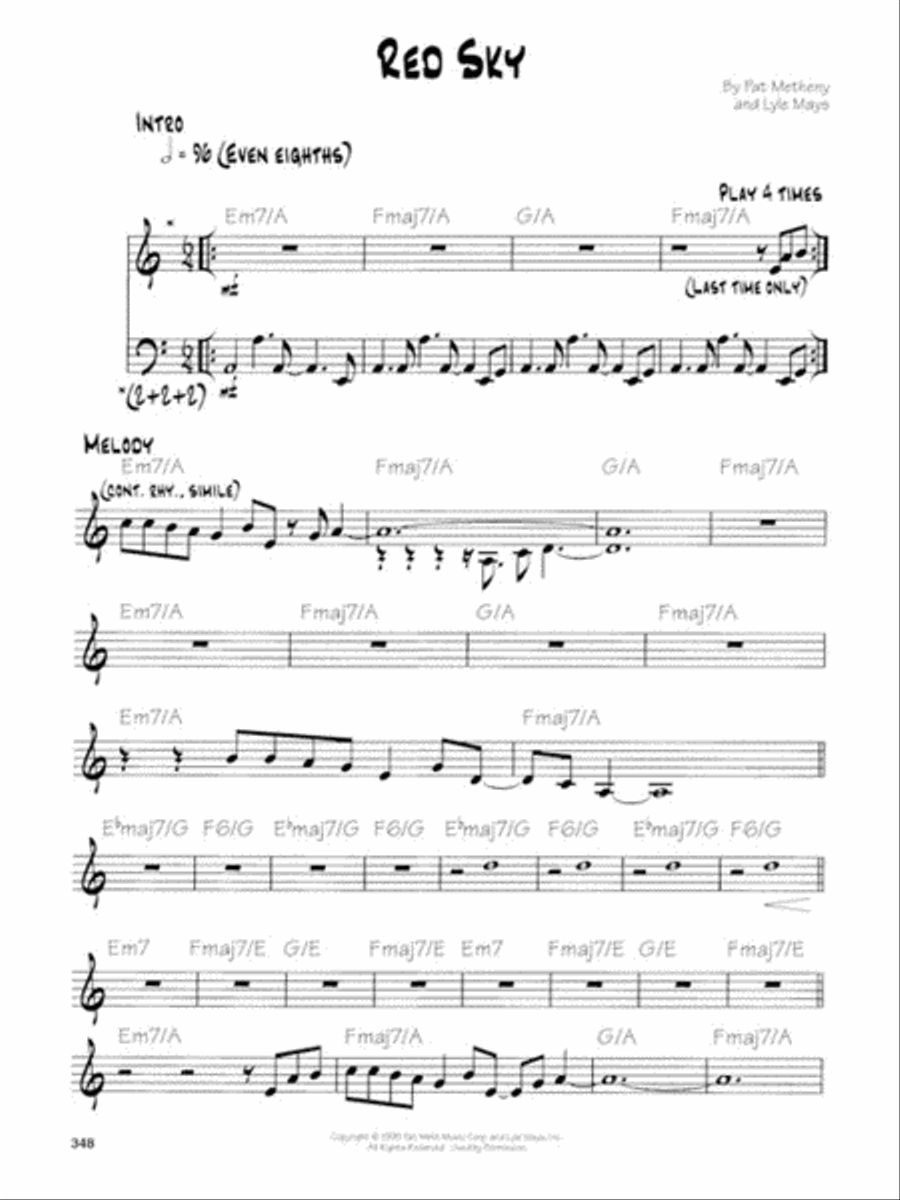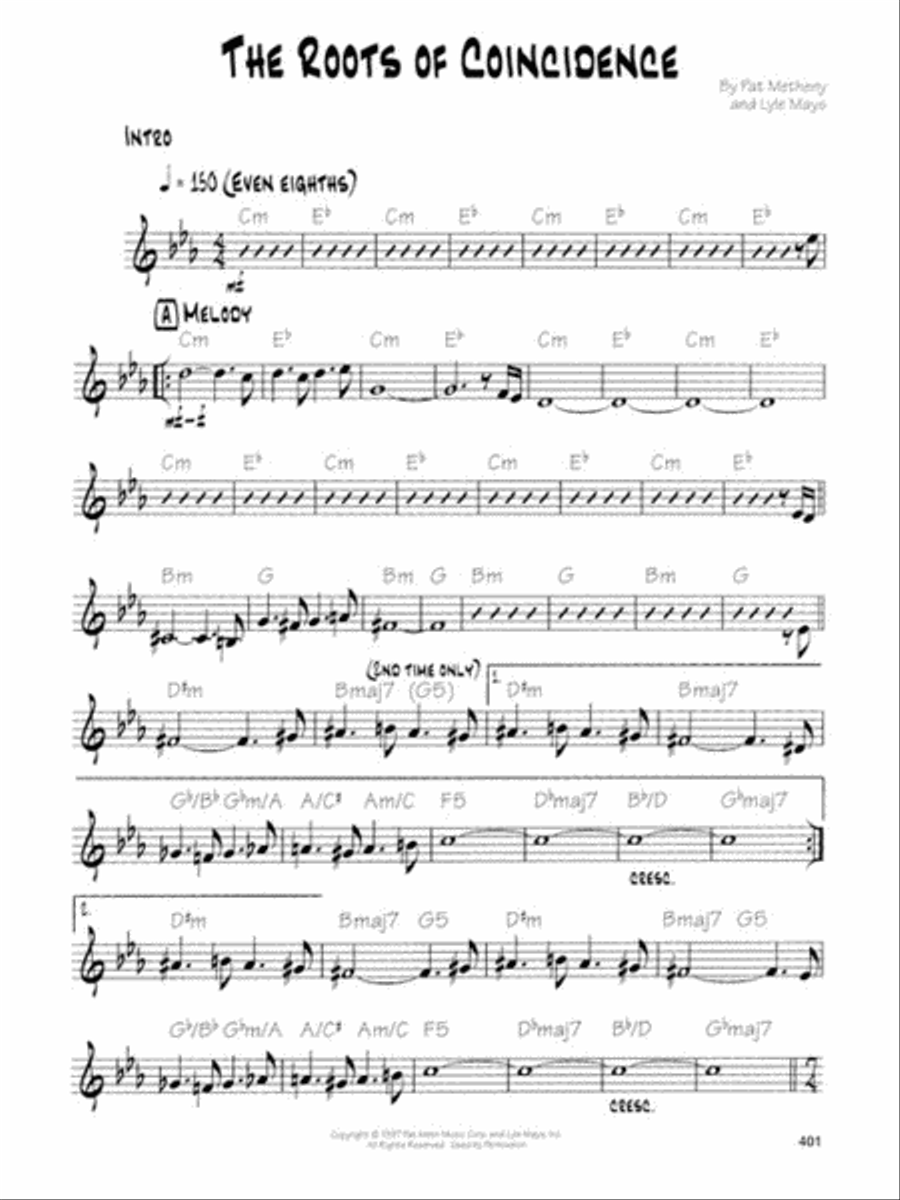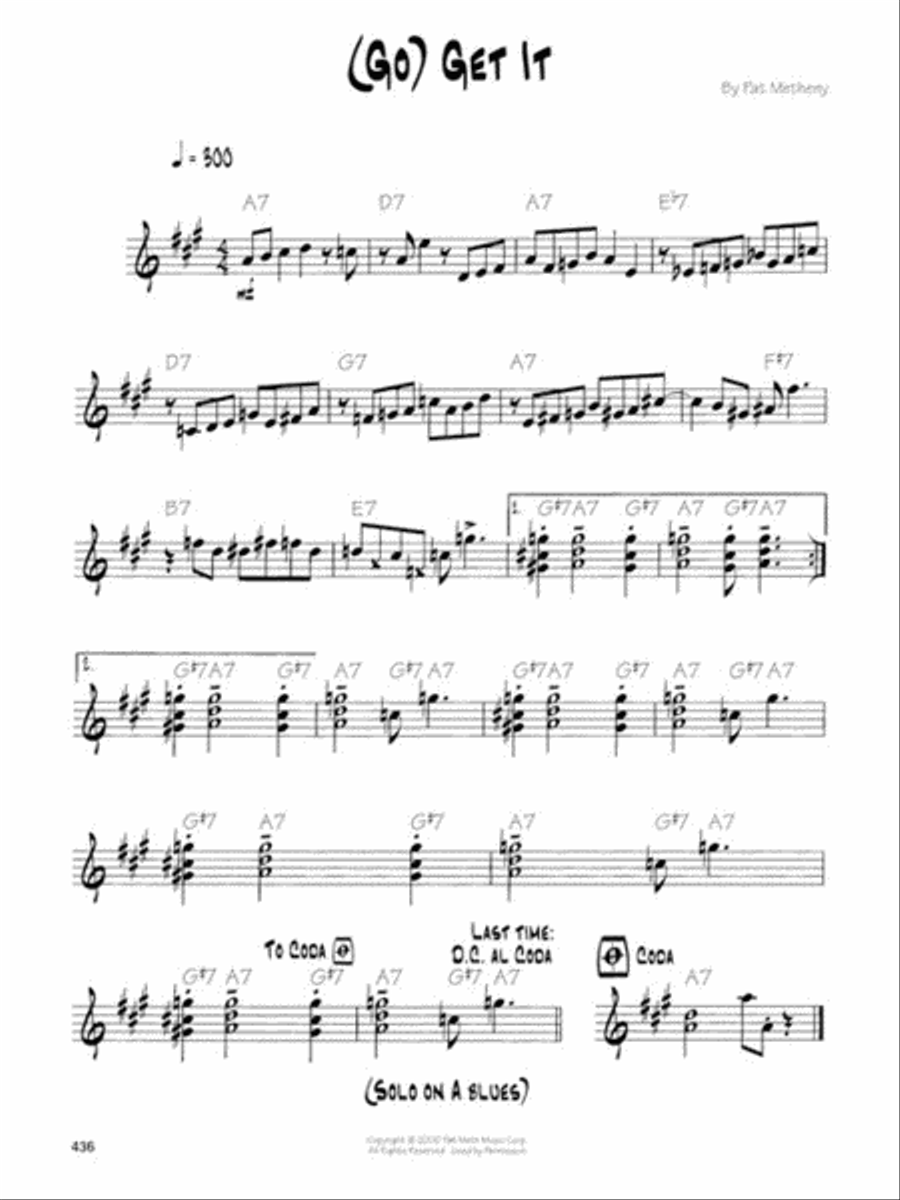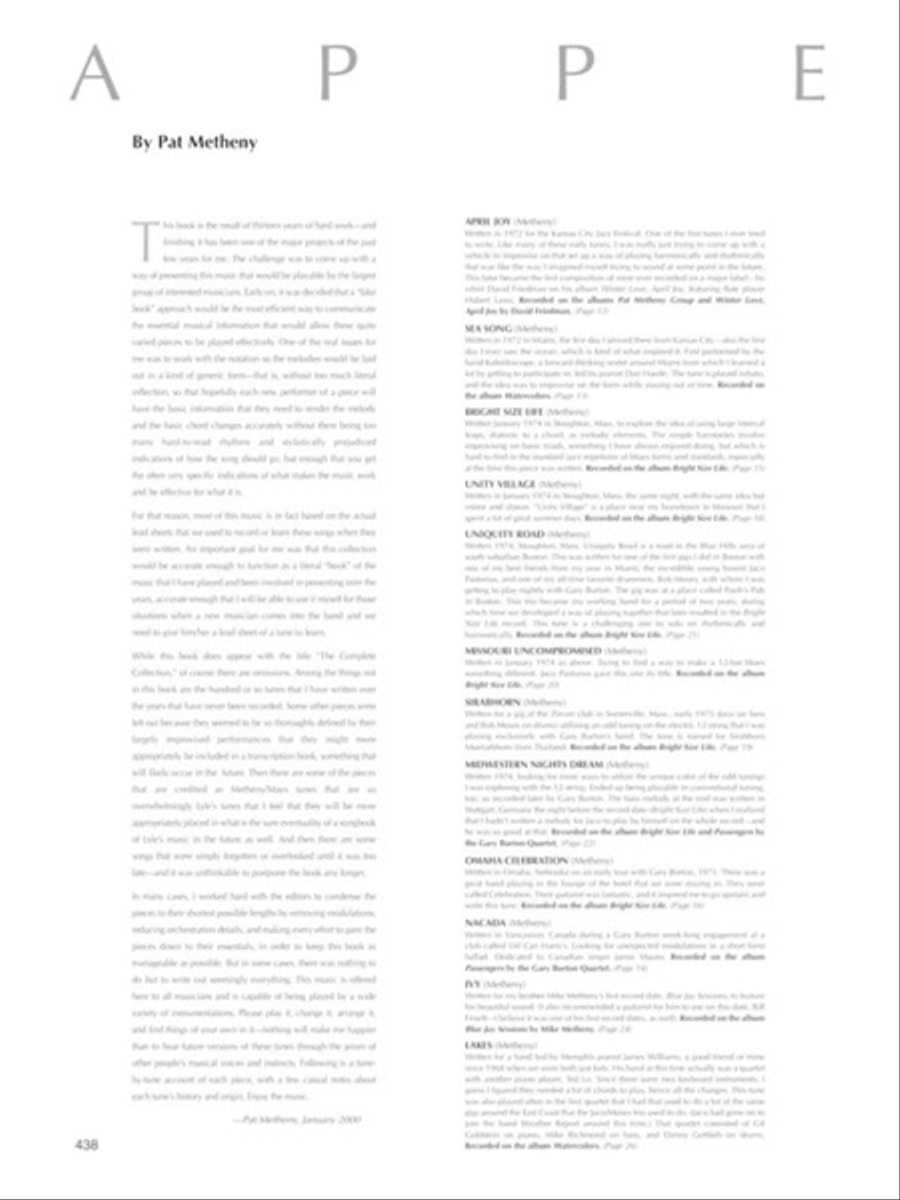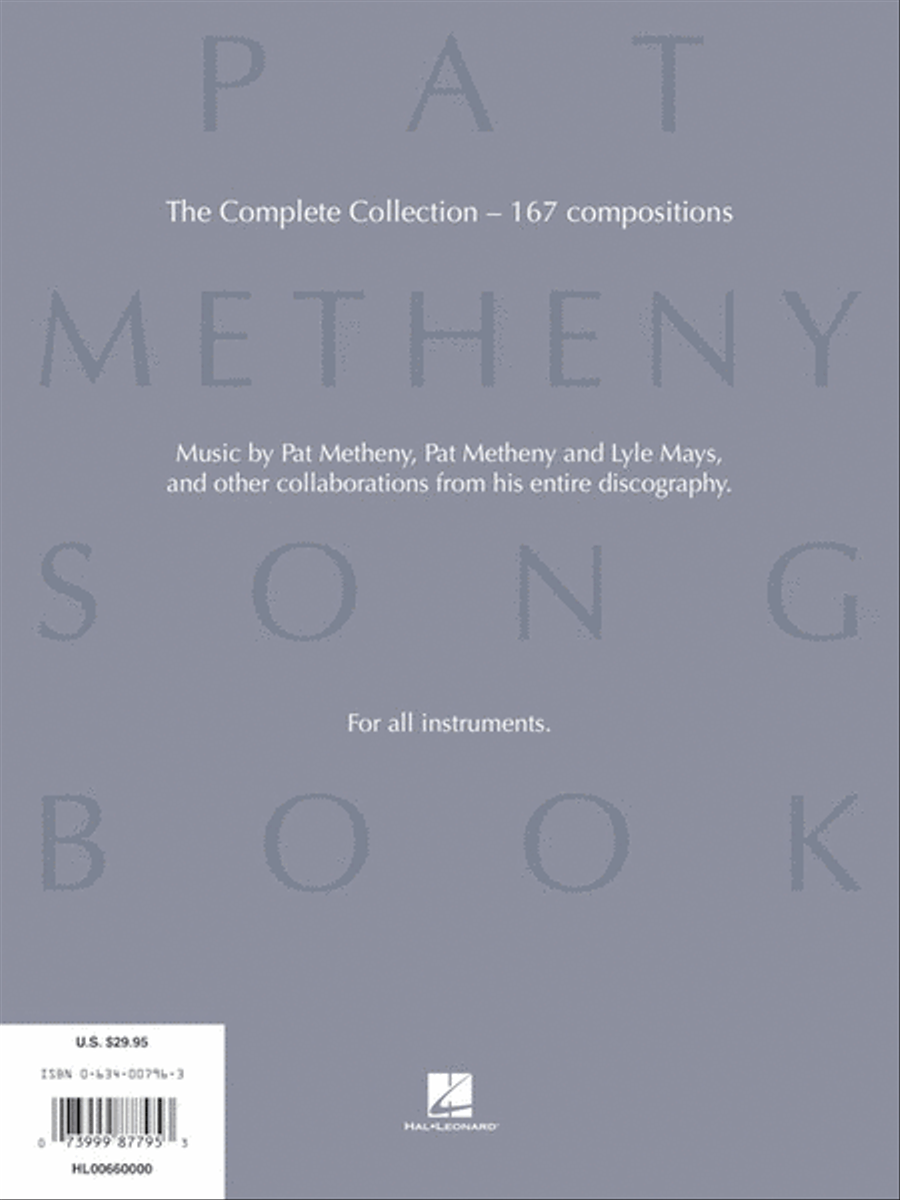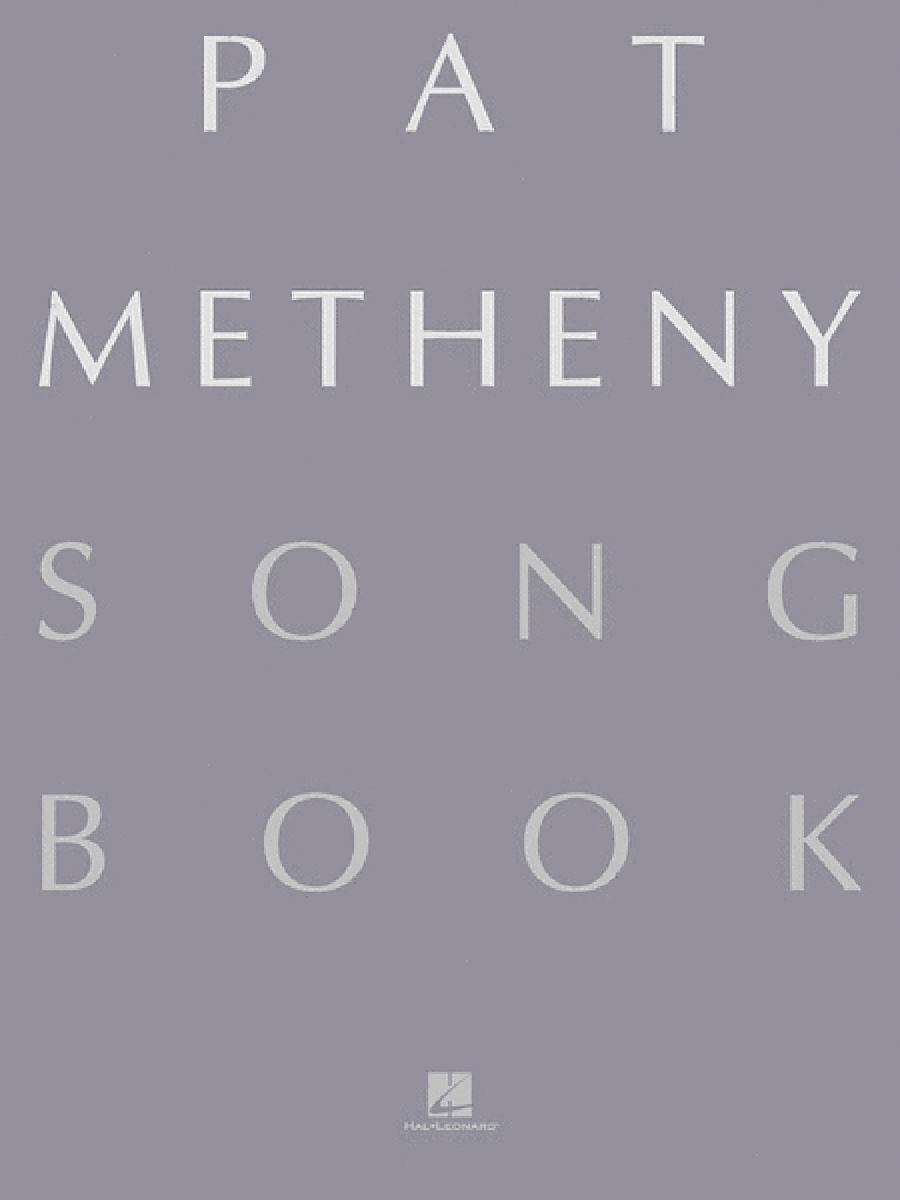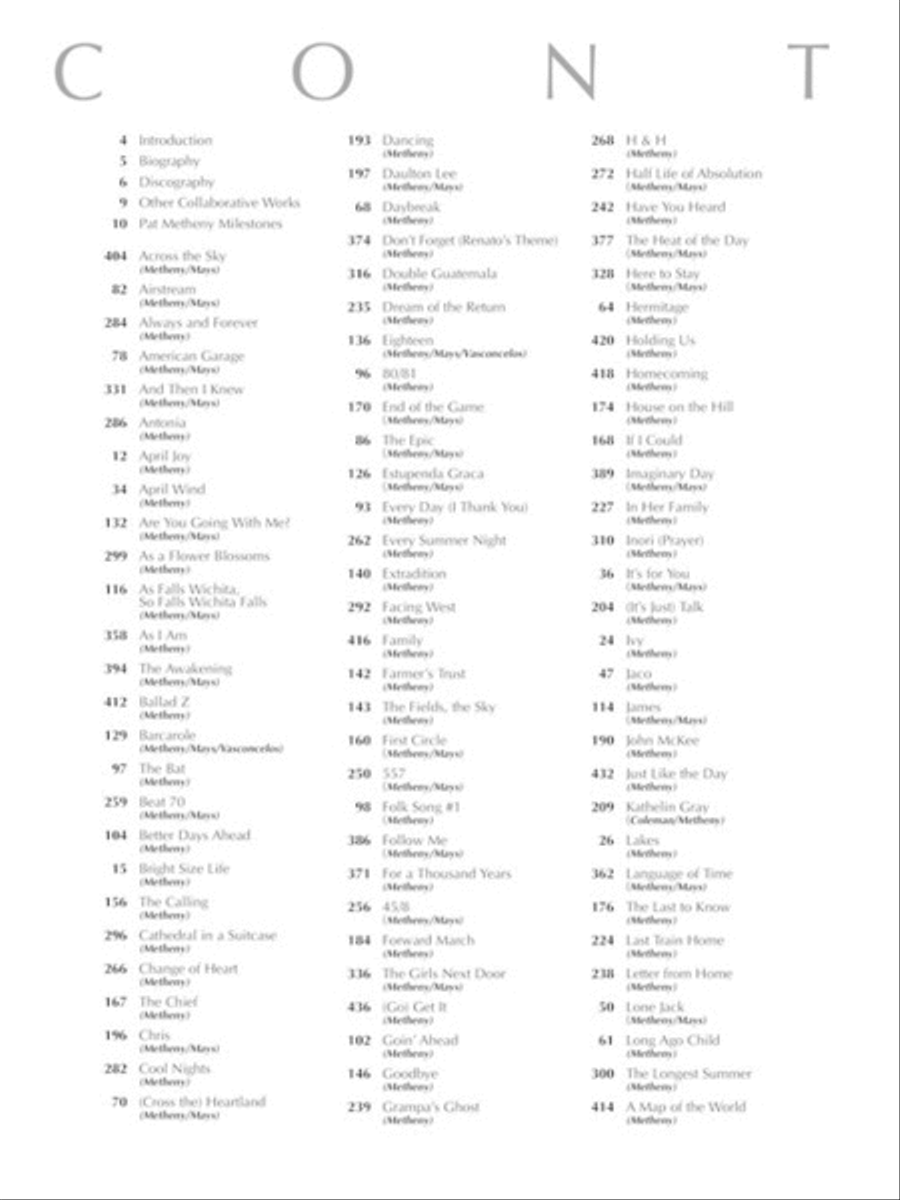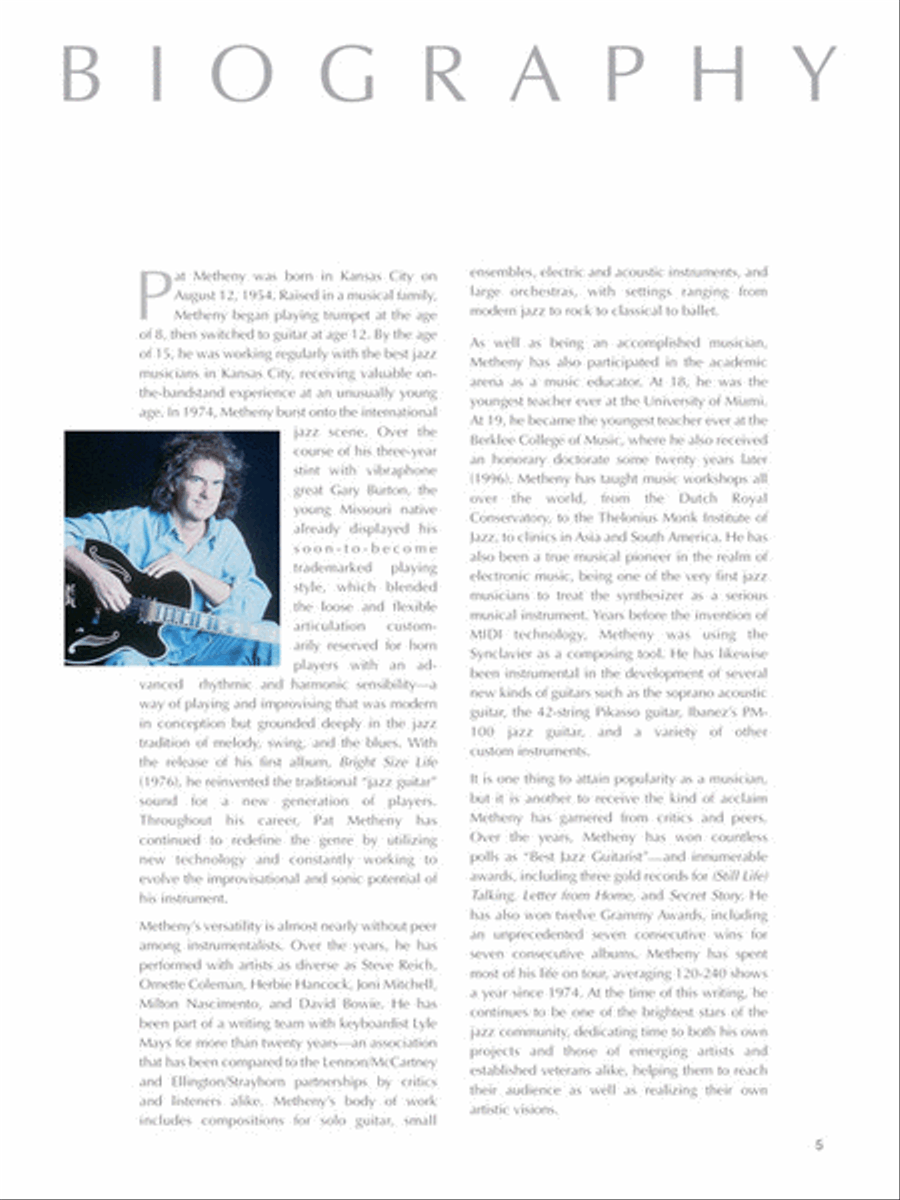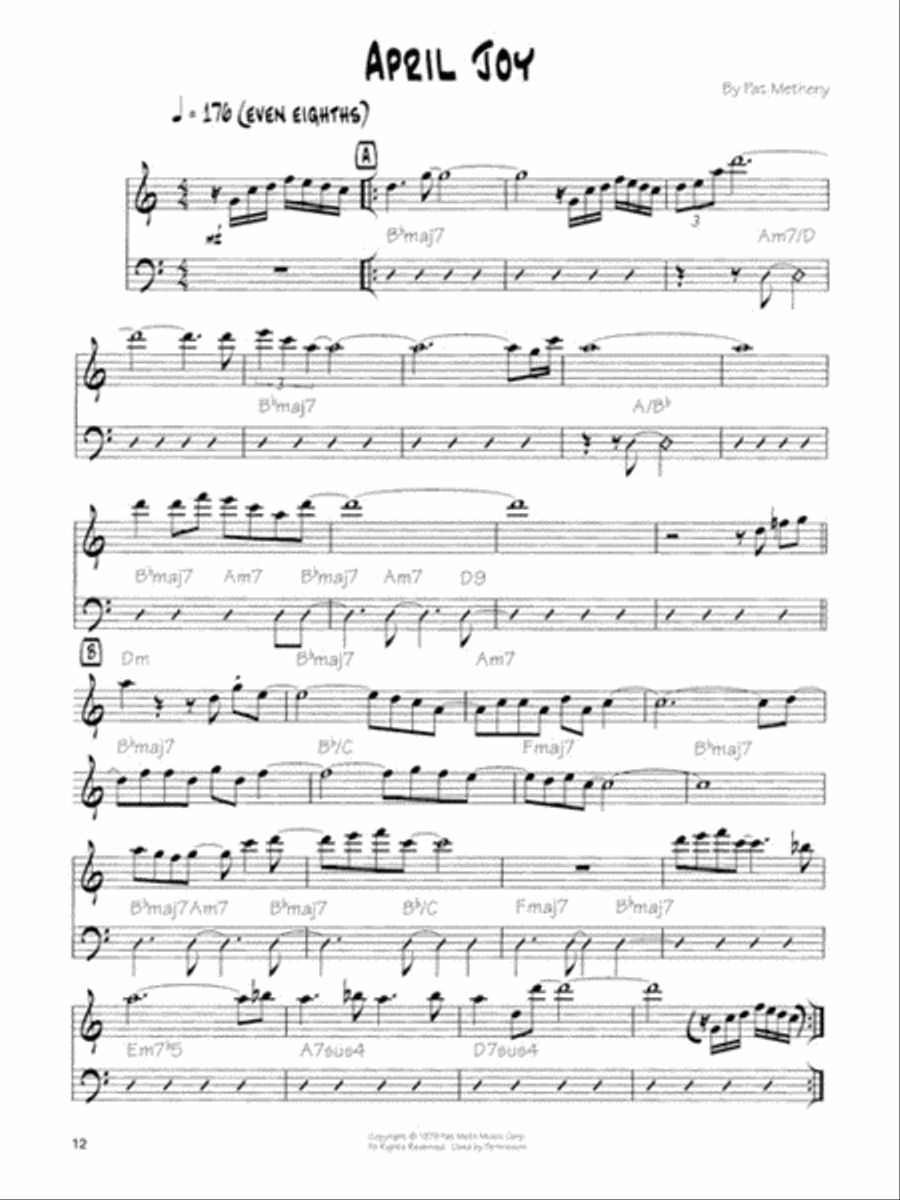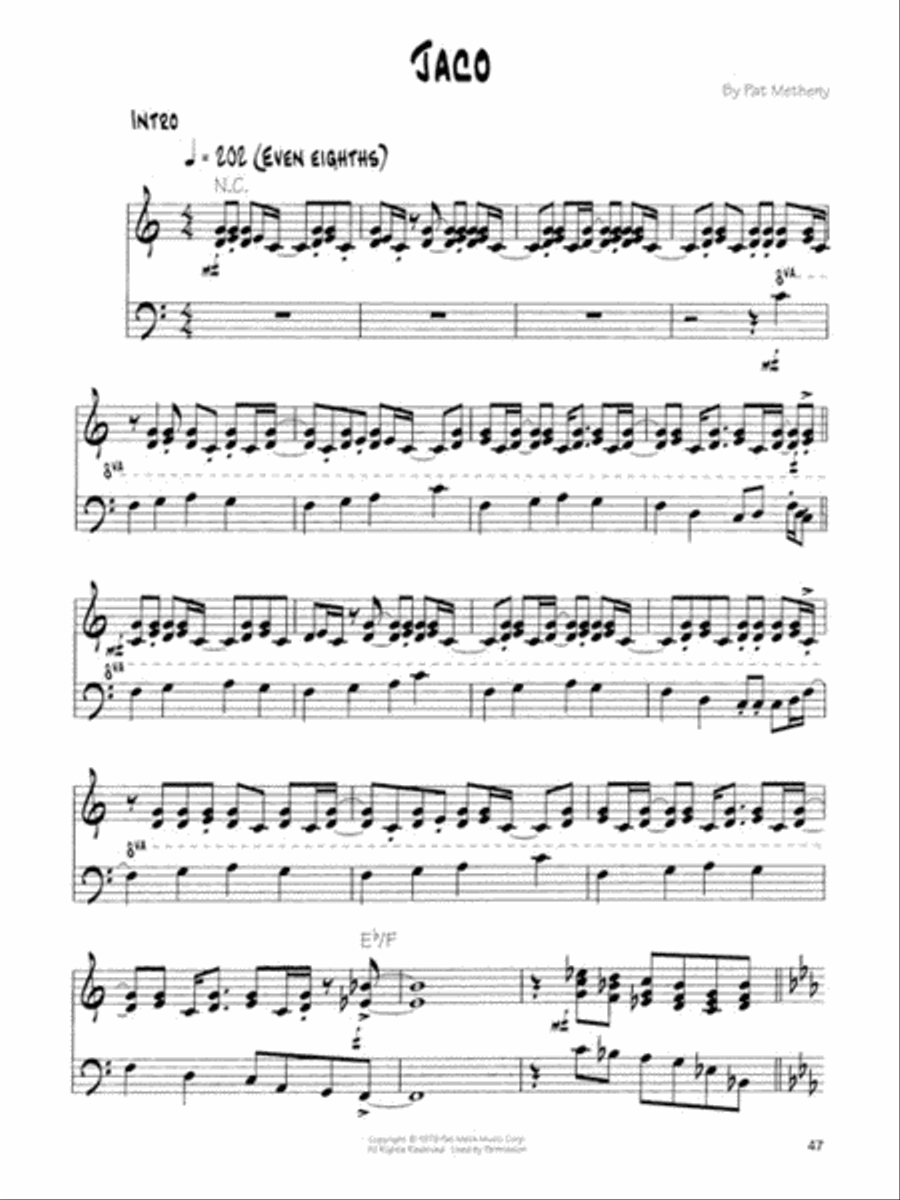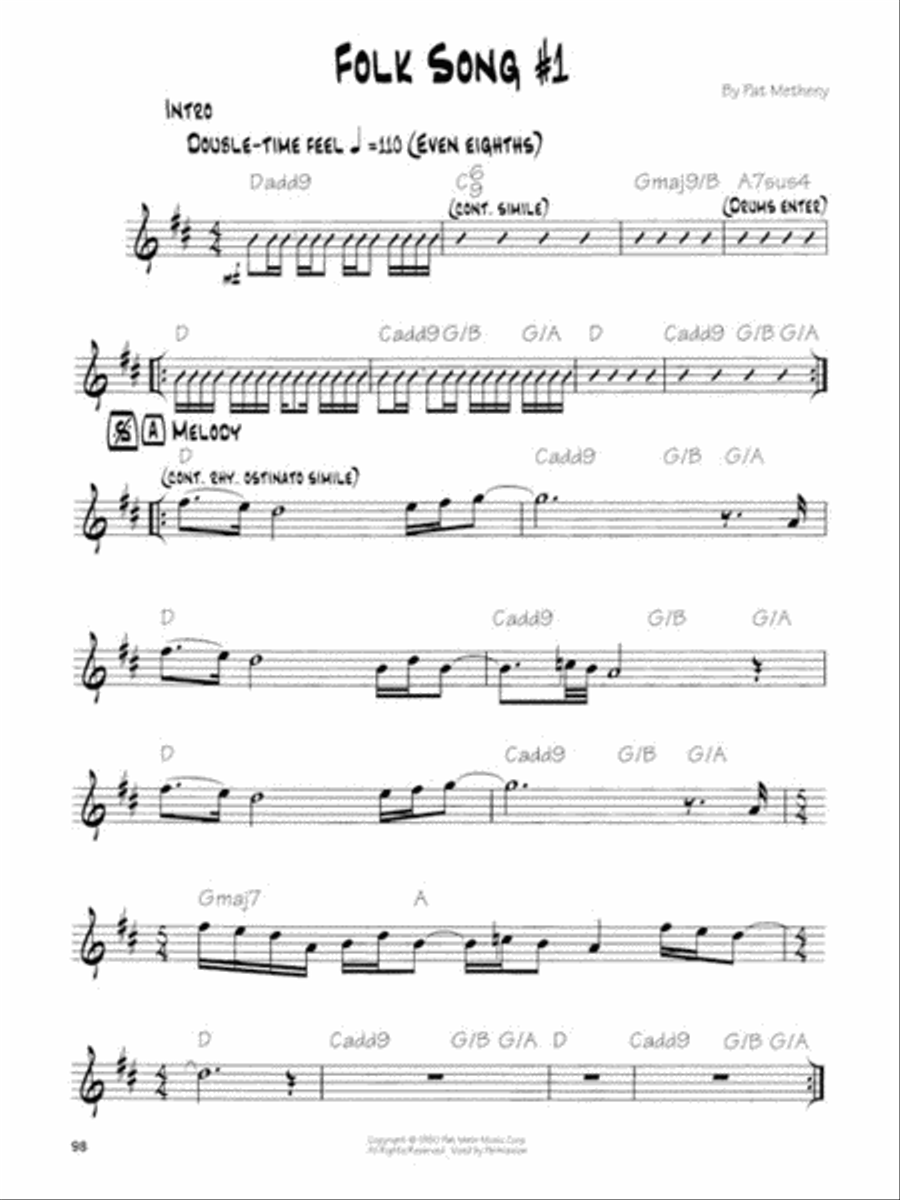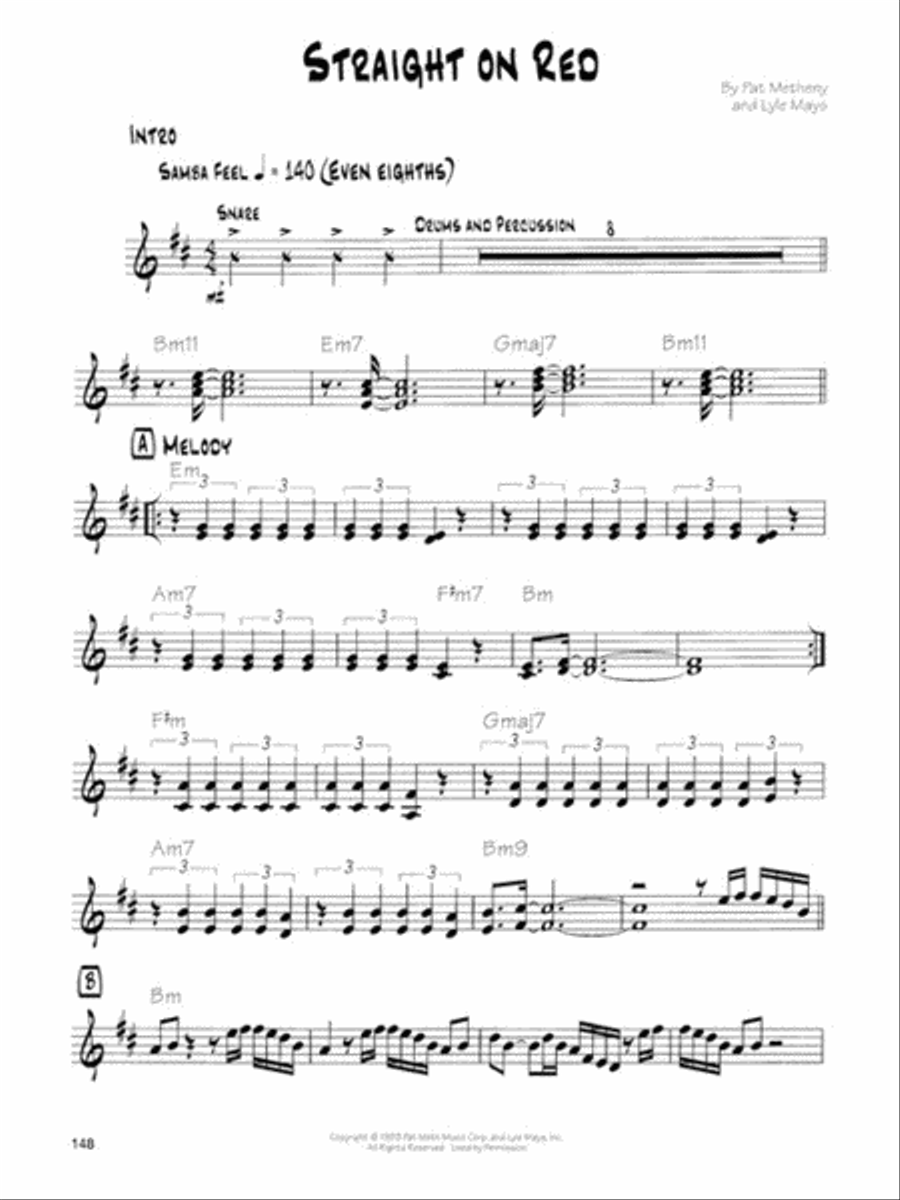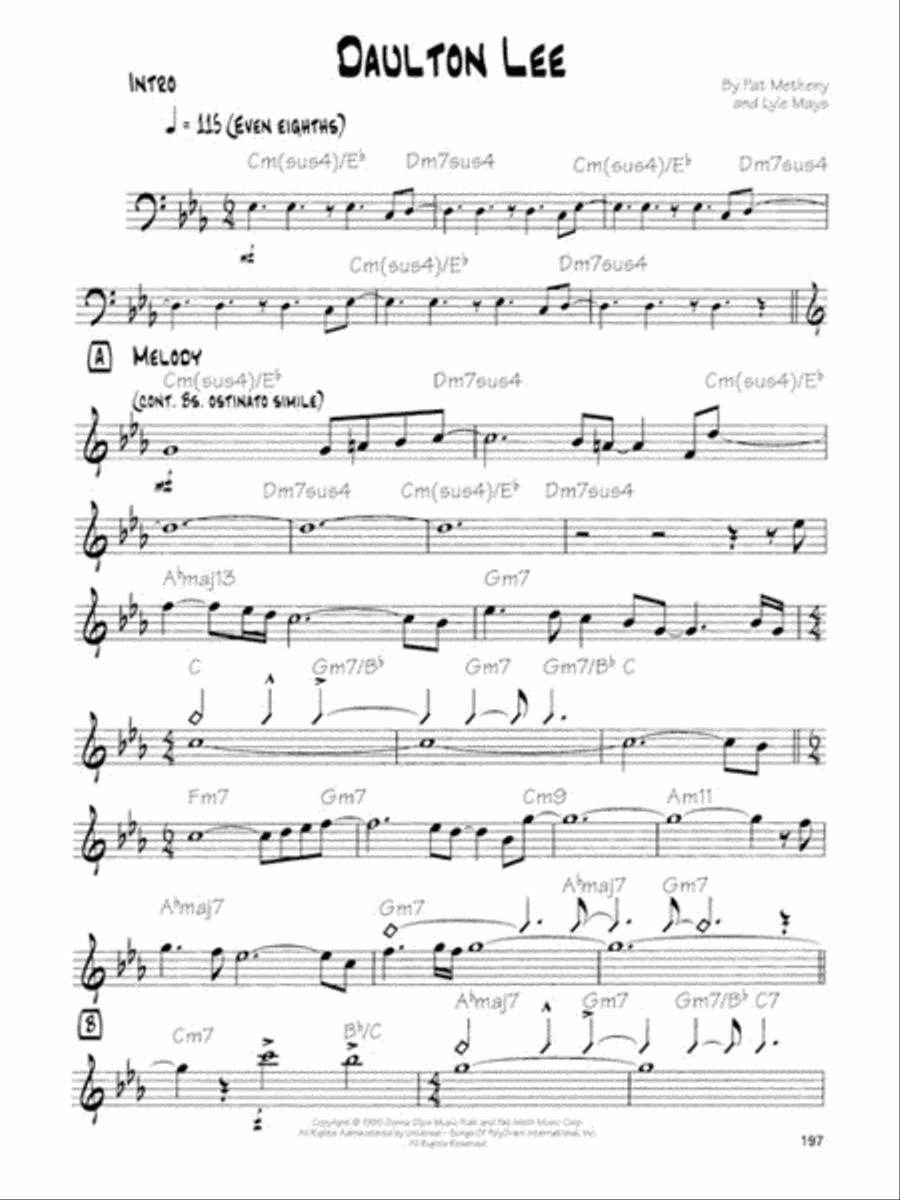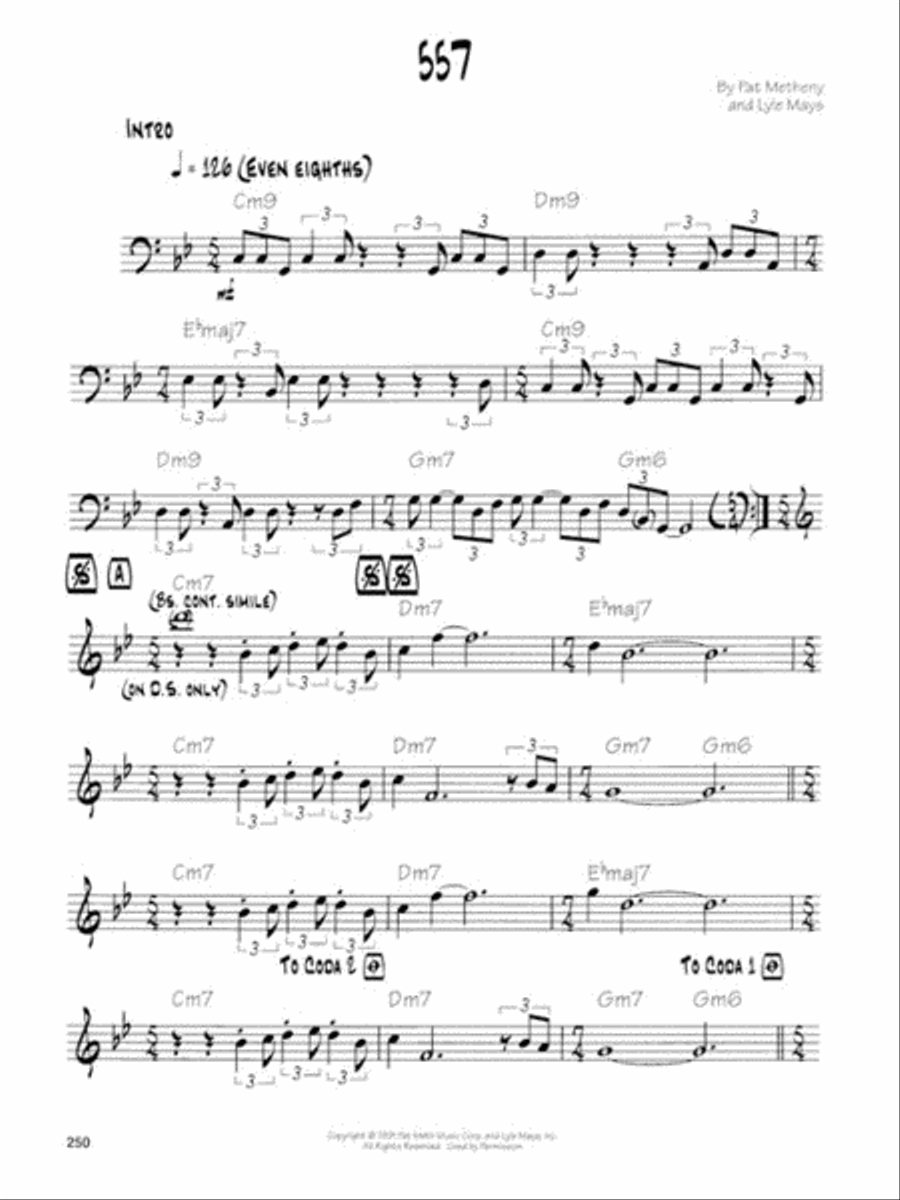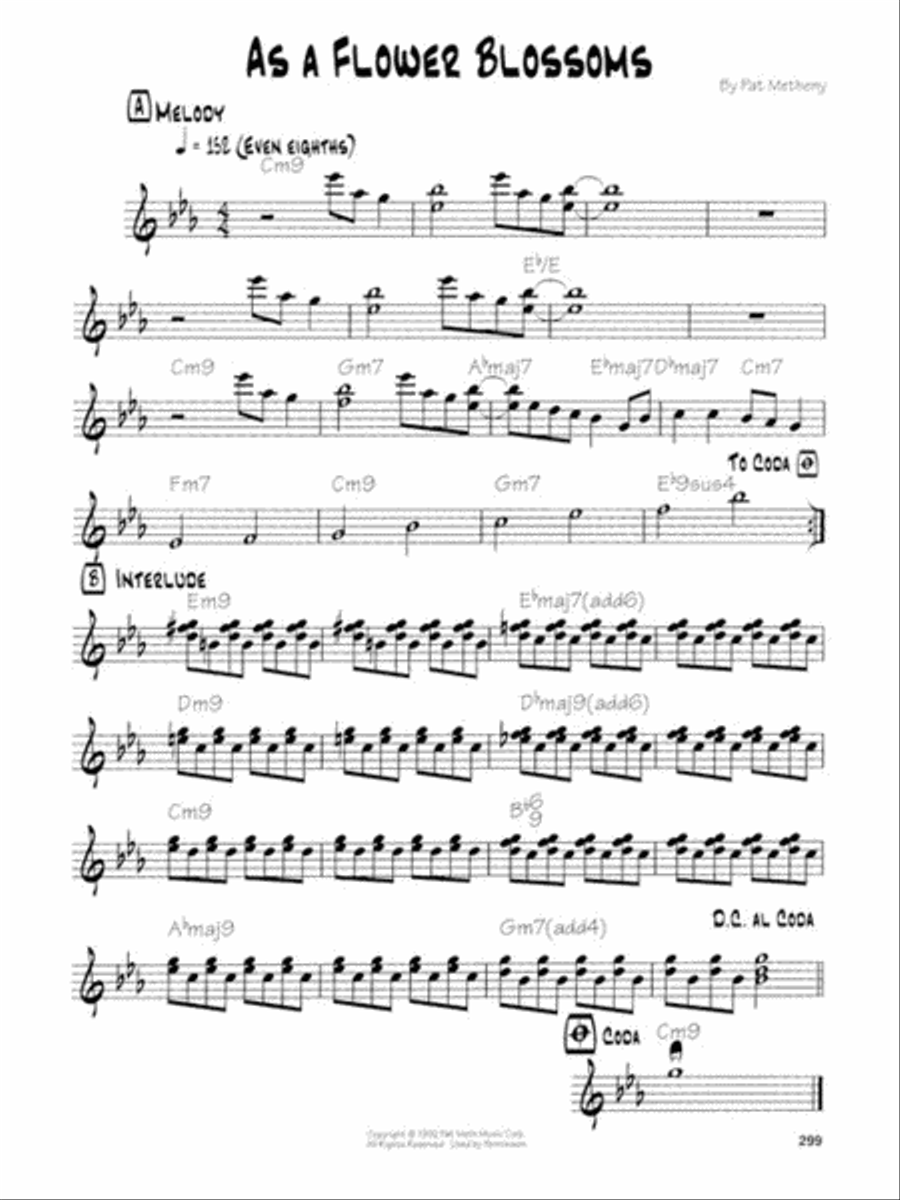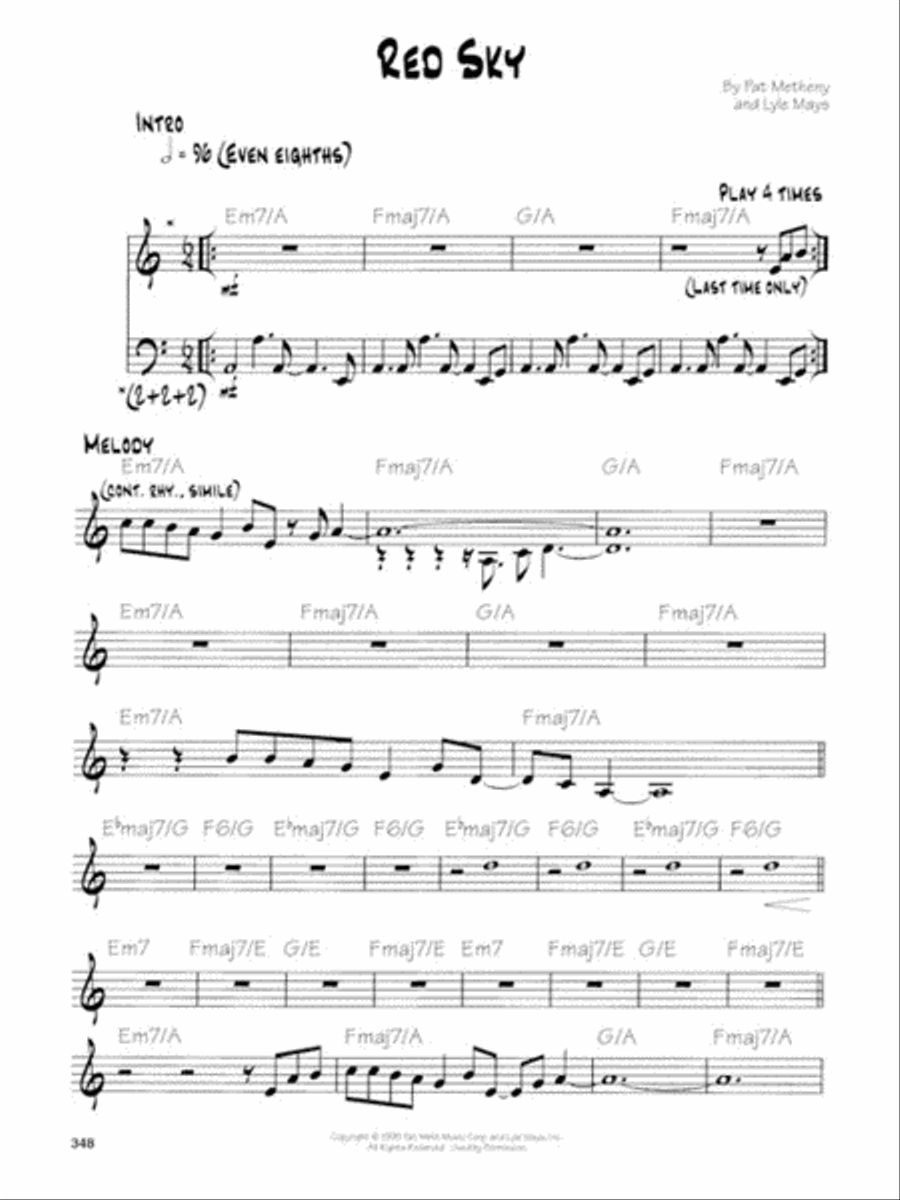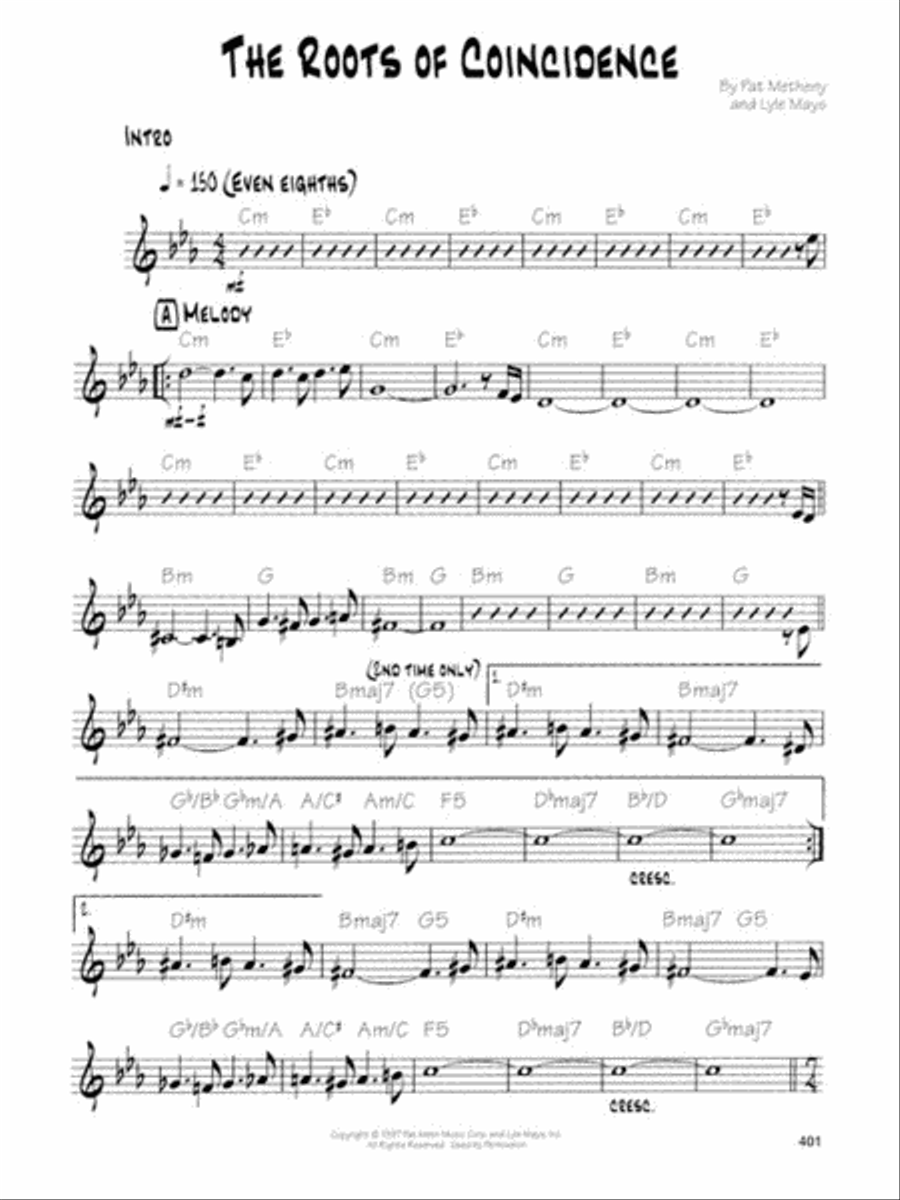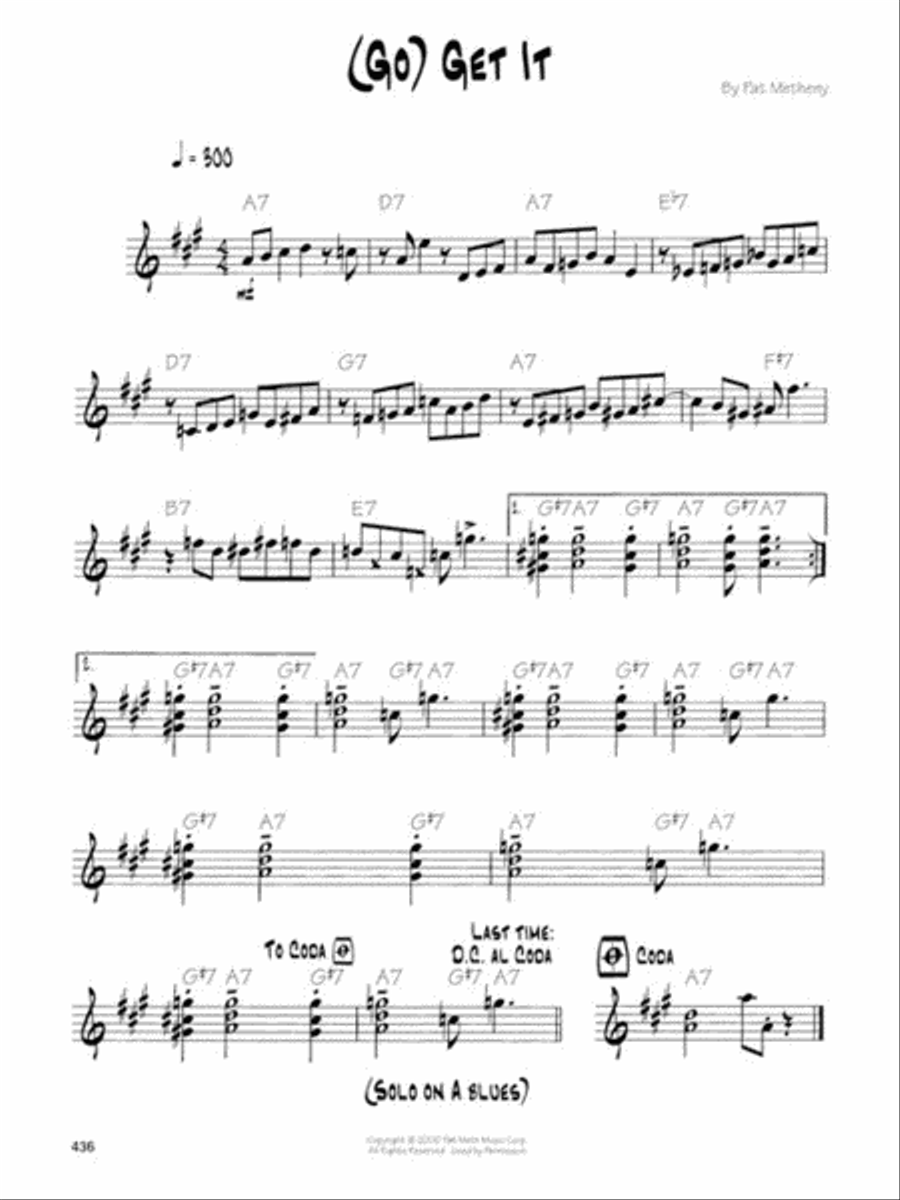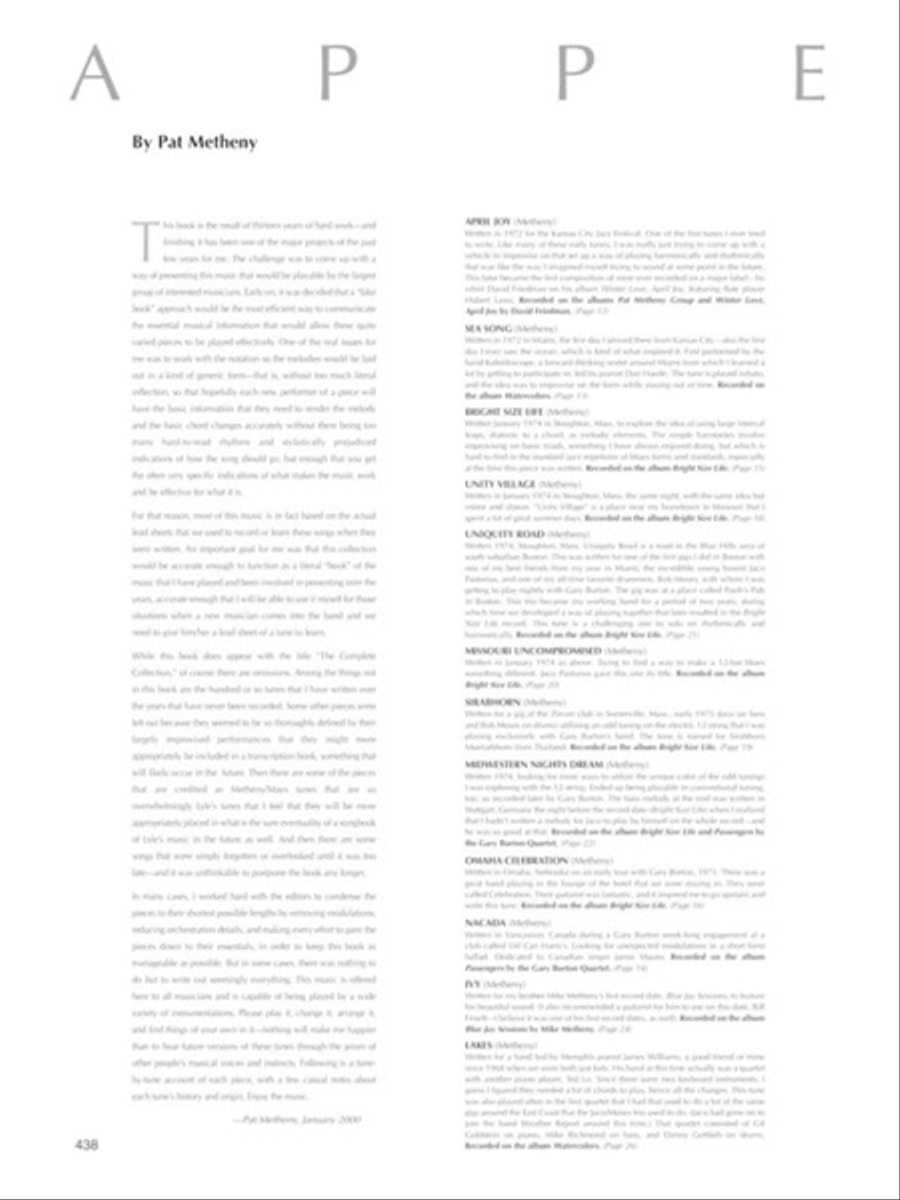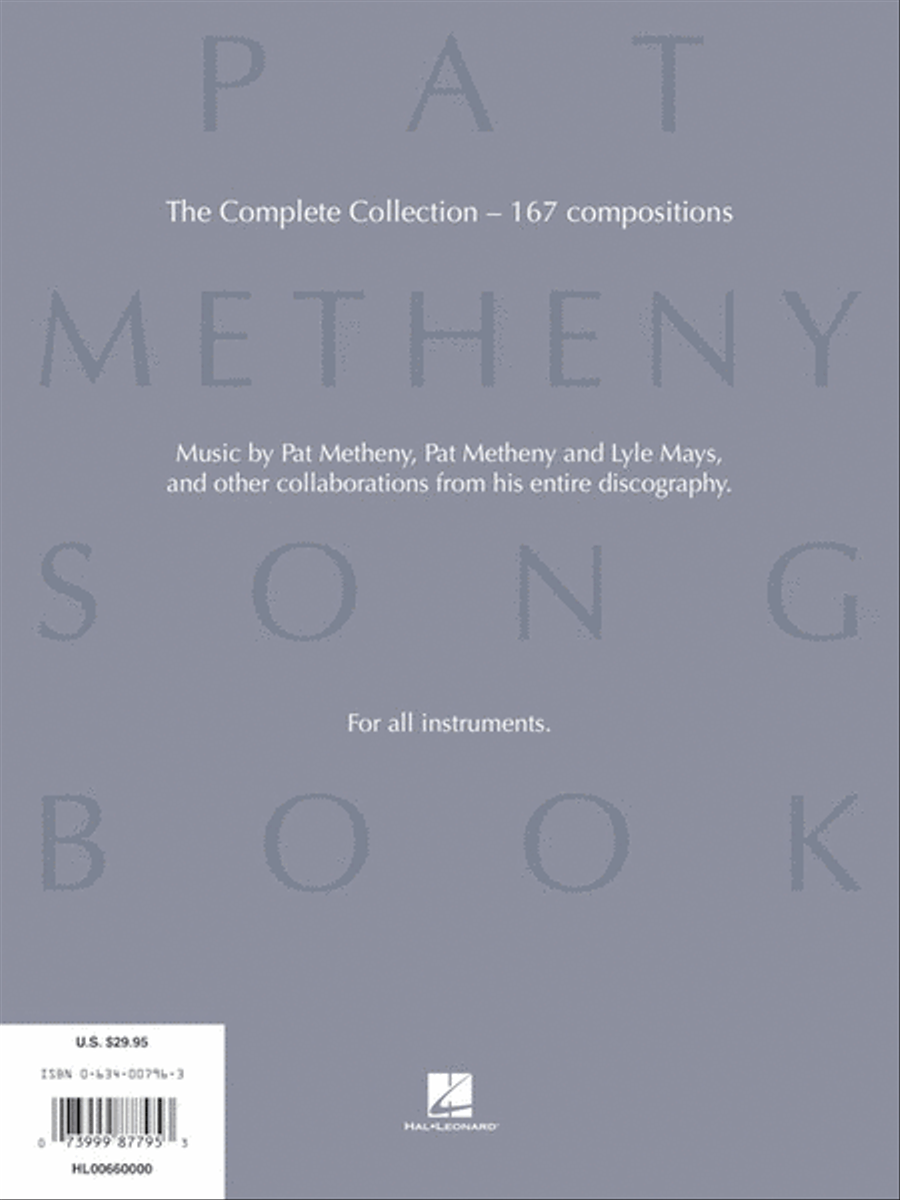 Pat Metheny Songbook

Lead Sheets
Available
Ready to ship in 24 hours
Taxes/VAT calculated at checkout.
Detailed Description
Multi-Instrument - Difficulty: medium to medium-difficult
SKU: HL.660000
Lead Sheets
. By Pat Metheny. Guitar Book. Jazz and Jazz Fusion. Fake book (leadsheet notation). With leadsheet notation and chord names. 448 pages. Published by Hal Leonard (HL.660000).
ISBN 9780634007965. UPC: 073999877953. 9x12 inches.
Now for the first time ever, all musicians can play and study nearly every note Pat Metheny has ever written in this amazing new book that he deems his 'most exciting project since (his) first album.' Over a decade in the making and done with Metheny's intense involvement every step of the way, the Pat Metheny Songbook is a complete collection of this genius guitarist/composer's songs from the recording of Bright Size Life in 1975 to today. This comprehensive tribute includes compositions from all of his solo records, group records, collaborations with Lyle Mays and others, and more - 167 songs in total in its more than 400 pages! The compositions are presented in lead sheet arrangements, enabling all musicians unprecedented access to Metheny's music. Also includes a two-page time line of Pat Metheny milestones; an introduction from the editors; a table of contents which lists the songs and their composer credits; a biography; a complete full-color discography including album covers, musician credits and Metheny's commentary; plus his thoughts on composing, improvising, developing a unique style; and more. This long-awaited, landmark release is absolutely essential for all Metheny fans!
Song List (167)
Across The Sky
Airstream
American Garage
And Then I Knew
Antonia
April Joy
April Wind
Are You Going With Me?
As Falls Wichita, So Falls Wichita Falls
As A Flower Blossoms
As I Am
The Awakening
Ballad Z
Barcarole
The Bat
Beat 70
Better Days Ahead
Bright Size Life
The Calling
Cathedral In A Suitcase
Change Of Heart
The Chief
Cool Nights
(Cross The) Heartland
Dancing
Daybreak
Don't Forget (Renato's Theme)
Double Guatemala
Dream Of The Return
Eighteen
80/81
End Of The Game
The Epic
Estupenda Graca
Every Day (I Thank You)
Every Summer Night
Extradition
Facing West
Family
Farmer's Trust
The Fields, The Sky
First Circle
557
Folk Song #1
Follow Me
For A Thousand Years
S.C.O.
45/8
Forward March
The Girls Next Door
(Go) Get It
Goin' Ahead
H & H
Half Life Of Absolution
Have You Heard
The Heat Of The Day
Here To Stay
Hermitage
Holding Us
Homecoming
House On The Hill
If I Could
Imaginary Day
In Her Family
Quartet (Introduction)
It's For You
Ivy
Jaco
James
John McKee
Just Like The Day
Kathelin Gray
Lakes
Language Of Time
The Last To Know
Last Train Home
Letter From Home
Lone Jack
Long Ago Child
The Longest Summer
A Map Of The World
Marta's Theme
Mas Alla
Message To A Friend
Midwestern Nights Dream
Minuano (Six-Eight)
Missouri Uncompromised
Mojave
Nacada
Naked Moon
Never Too Far Away
New Chautauqua
Nine Over Reggae
Not To Be Forgotten
Oasis
Offramp
Omaha Celebration
On The Night You Were Born
Outcasts
Parallel Realities
Passaggio Per Il Paradiso (Main Theme)
Inori (Prayer)
Pretty Scattered
Question & Answer
Quiet Rising
Rain River
The Red One
Red Sky
The Red Wind
Resolution
River Quay
The Road To You
The Roots Of Coincidence
San Lorenzo
Say The Brother's Name
Sea Song
The Search
Second Thought
See The World
Seven Days
Sirabhorn
Slip Away
So May It Secretly Begin
Something To Remind You
Sometimes I See
Song For Bilbao
Soul Cowboy
Spring Ain't Here
Story From A Stranger
A Story Within A Story
Straight On Red
Stranger In Town
Sueno Con Mexico
The Sun In Montreal
Sunlight
Take Another Look
Tears Of Rain
Tell Her You Saw Me
Tell It All
Third Wind
Three Flights Up
Timeline
To The End Of The World
Too Soon Tomorrow
Travels
Trigonometry
The Truth Will Always Be
Uniquity Road
Unity Village
Wasn't Always Easy
Watercolors
We Had A Sister
We Live Here
What Do You Want?
When We Were Free
Whittlin'
The Whopper
Chris
Daulton Lee
This Is Not America
Grampa's Ghost
Goodbye
(It's Just) Talk
September Fifteenth
Phase Dance
Praise
Always And Forever