My Dearest Ruth

for Mezzo-soprano and Piano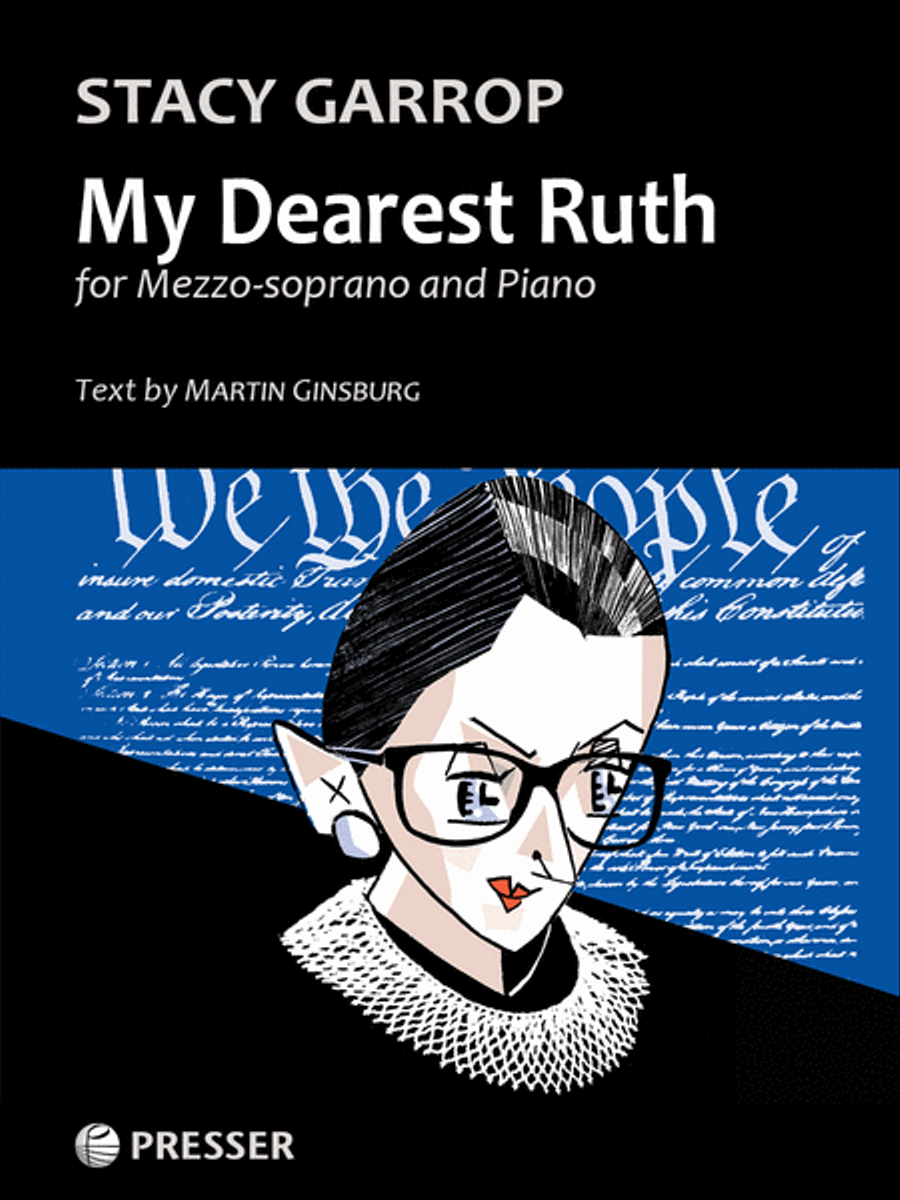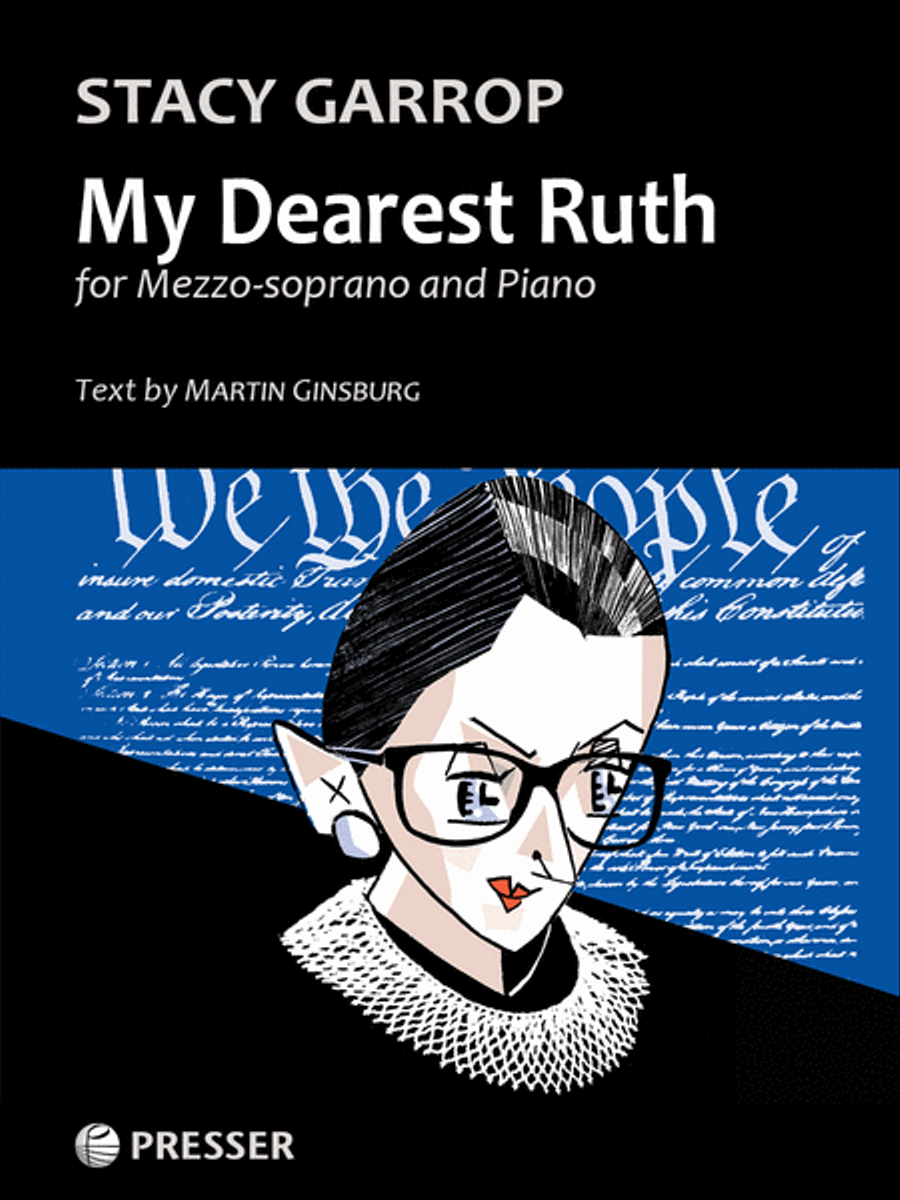 My Dearest Ruth

for Mezzo-soprano and Piano
Available
Ready to ship in 24 hours
Taxes/VAT calculated at checkout.
Detailed Description
Chamber Music Piano, Mezzo-soprano voice
SKU: PR.111402970
For Mezzo-soprano and Piano
. Composed by Stacy Garrop. Sws. 8 pages. Duration 6 minutes, 40 seconds. Theodore Presser Company #111-40297. Published by Theodore Presser Company (PR.111402970).
ISBN 9781491133736. UPC: 680160683192. 9 x 12 inches. English. Letter from Martin Ginsburg to his wife.
Powerfully poignant and equally tender, MY DEAREST RUTH is Garrop's musical setting of the final love letter from Martin Ginsburg to his wife, the opera-loving Supreme Court Justice Ruth Bader Ginsburg, only days before Martin's passing. Commissioned by the family to celebrate Justice Ginsburg's 80th birthday, the work later became a highlight of the Cedille Records CD "Notorious RBG in Song." MY DEAREST RUTH is a touching 6½-minute song, poignant in sound, deeply dramatic in meaning. Also available for High Voice and for Baritone.
The letter on which My Dearest Ruth is based was my father's last written statement. My parents celebrated their 56th wedding anniversary in my father's room at John Hopkins Hospital in Baltimore on Wednesday, June 23, 2010. The following day, my mother called to say Dad had taken a turn for the worse. I flew to Baltimore the next morning (Friday) and met Mom at Dad's room. The doctors came in and told us there was nothing more they could do — the cancer had progressed too far. All this time, Dad kept repeating one word: "Home." So we made arrangements to bring him back to our apartment in Washington, D.C. While collecting his belongings from the hospital room, Mom pulled open the drawer next to Dad's bed and discovered a yellow legal pad on which Dad had written this a week earlier:6/17/10My Dearest Ruth –You are the only person I have loved in my life, setting aside, a bit, parents and kids and their kids, and I have admired and loved you almost since the day we first met at Cornell some 56 years ago. What a treat it has been to watch you progress to the very top of the legal world!!I will be in JH Medical Center until Friday, June 25, I believe, and between then and now I shall think hard on my remaining health and life, and whether on balance the time has come for me to tough it out or to take leave of life because the loss of quality now simply overwhelms. I hope you will support where I come out, but I understand you may not. I will not love you a jot less.MartyI should note one factual error: my parents met 59 years before the date of this letter, not 56.Obviously, Dad had their 56th anniversary in mind. We chose to keep the number 56 in the song. My sister, Jane, and I commissioned Stacy Garrop to adapt the letter and set it to music as one of three songs by different women composers to be presented in 2013 as an 80th birthday tribute to our mother, U.S. Supreme Court Justice Ruth Bader Ginsburg. Soprano Patrice Michaels sang the premiere at the Supreme Court with pianist Dana Brown on Saturday, April 6, 2013.