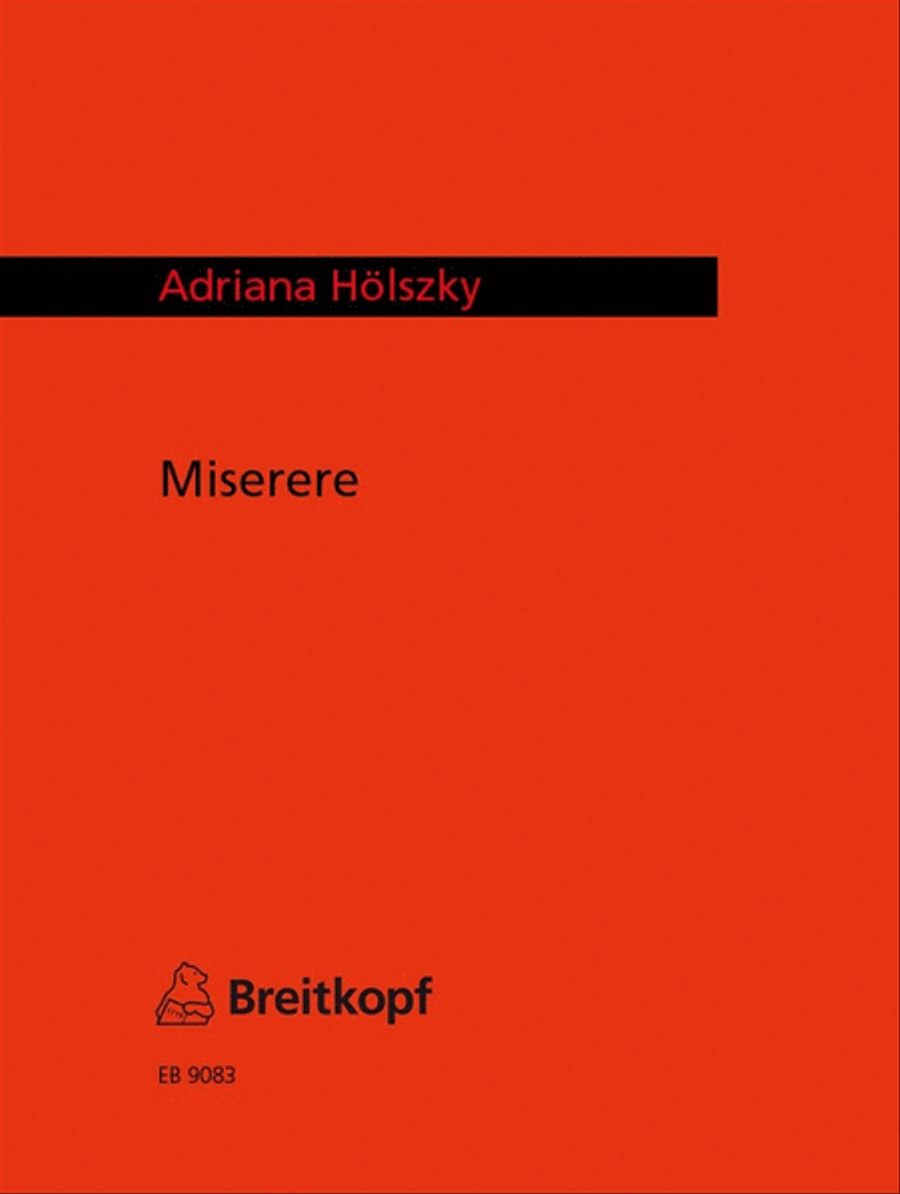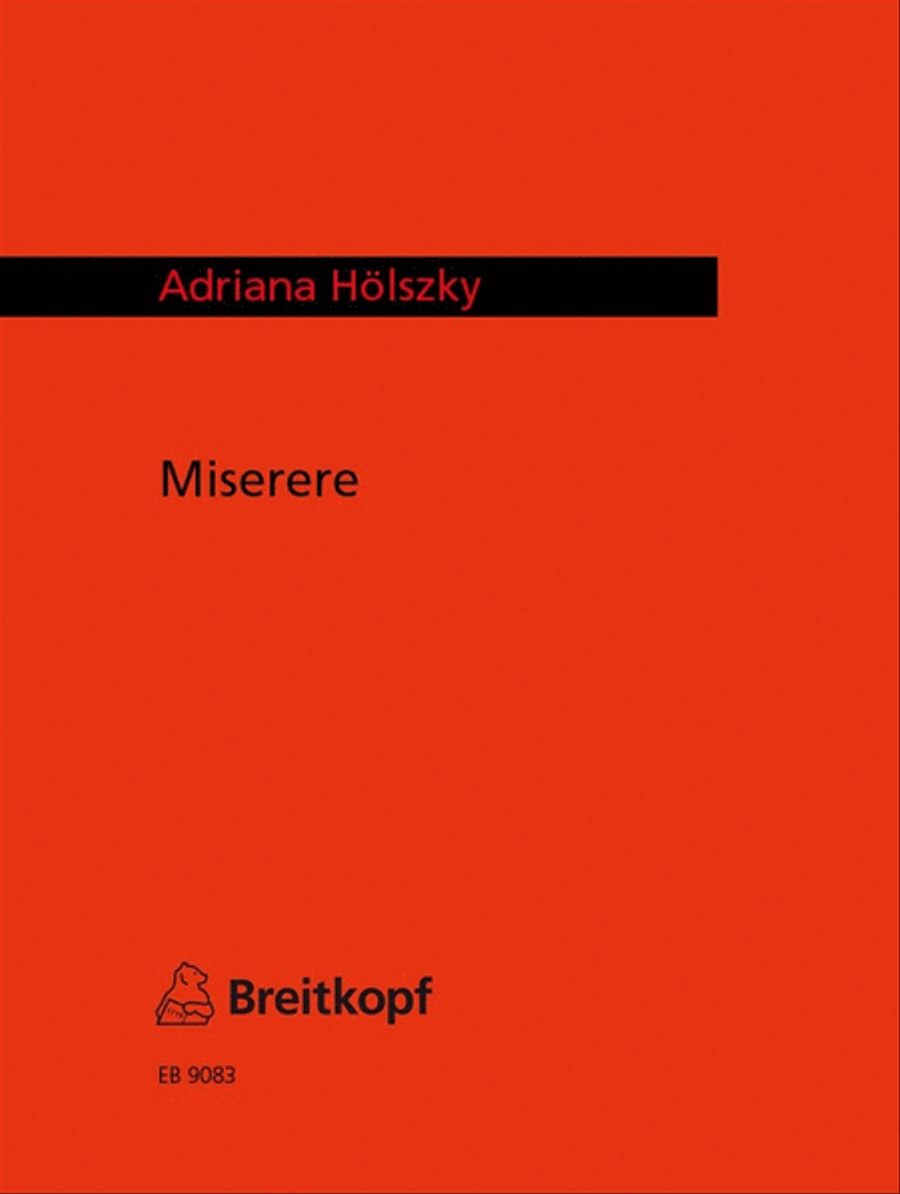 Available
Ready to ship in 3 to 4 weeks
Taxes/VAT calculated at checkout.
Detailed Description
Accordion solo
SKU: BR.EB-9083
Composed by Adriana Holszky. Solo instruments; stapled. Edition Breitkopf. World premiere: Tokyo, March 27, 1992Dedicated to Mie Miki. Music post-1945; New music (post-2000). Score. Composed 1991/92. 20 pages. Duration 10'. Breitkopf and Haertel #EB 9083. Published by Breitkopf and Haertel (BR.EB-9083).
ISBN 9790004179574. 9 x 12 inches.
Zum Titel: gequaltes Insistieren. Zwolf Sektionen mit spezifischem Pulsschlag. Vom Tonhohen-Reservoir sind vorhanden: Einklange, Dreiklange, Vier- (Funf-)Klange. Aber niemals erscheint ein polyphoner Satz. Auch keine Melodie mit Begleitung (der typische Klaviersatz), keine Figuration oder Floskel. Die Aufgabe war vielmehr: vom minimalen Tonhohenvorrat maximale Differenzierung innerhalb des Klanges durch Schwebungen, Oszillationen, Vibrato, Tremolo und Tonrepitionen zu erreichen. Diese typischen zitternden, flatternden, irisierenden Einzelklange wurden angestrebt (Klangfarbenmelodie bei Schonberg). Harmonisch ergibt sich eine gewisse Statik dadurch, dass die Ereignisse, der Wechsel der Harmonie, langsam und aperiodisch erfolgen. Dadurch soll jegliche Annaherung an eine Melodie negiert werden, jedoch eine interne Klangwanderung innerhalb desselben Tones stattfinden. Von Anfang bis zum Schluss des Stuckes hat man den Eindruck einer Reise vom tiefsten bis zum hochsten Ton des Akkordeons. Dieser Gang von unten nach oben vollzieht sich nicht geradlinig, sondern etappenweise, diskontinuierlich, unter Einbeziehung von mehreren, ,beieinander gelagerten Schichten von Zwei- bzw. Dreiklangen. (Adriana Holszky) CDs : Stefan Hussong (accordeon) CD Thorofon CTH 2184 Stefan Hussong (accordeon) CD Koch-Schwann 3-1417-2 Stefan Hussong (accordeon) CD wergo WER 6803 2

World premiere: Tokyo, March 27, 1992Dedicated to Mie Miki.