Johannes Brahms: 75 Songs

The Vocal Library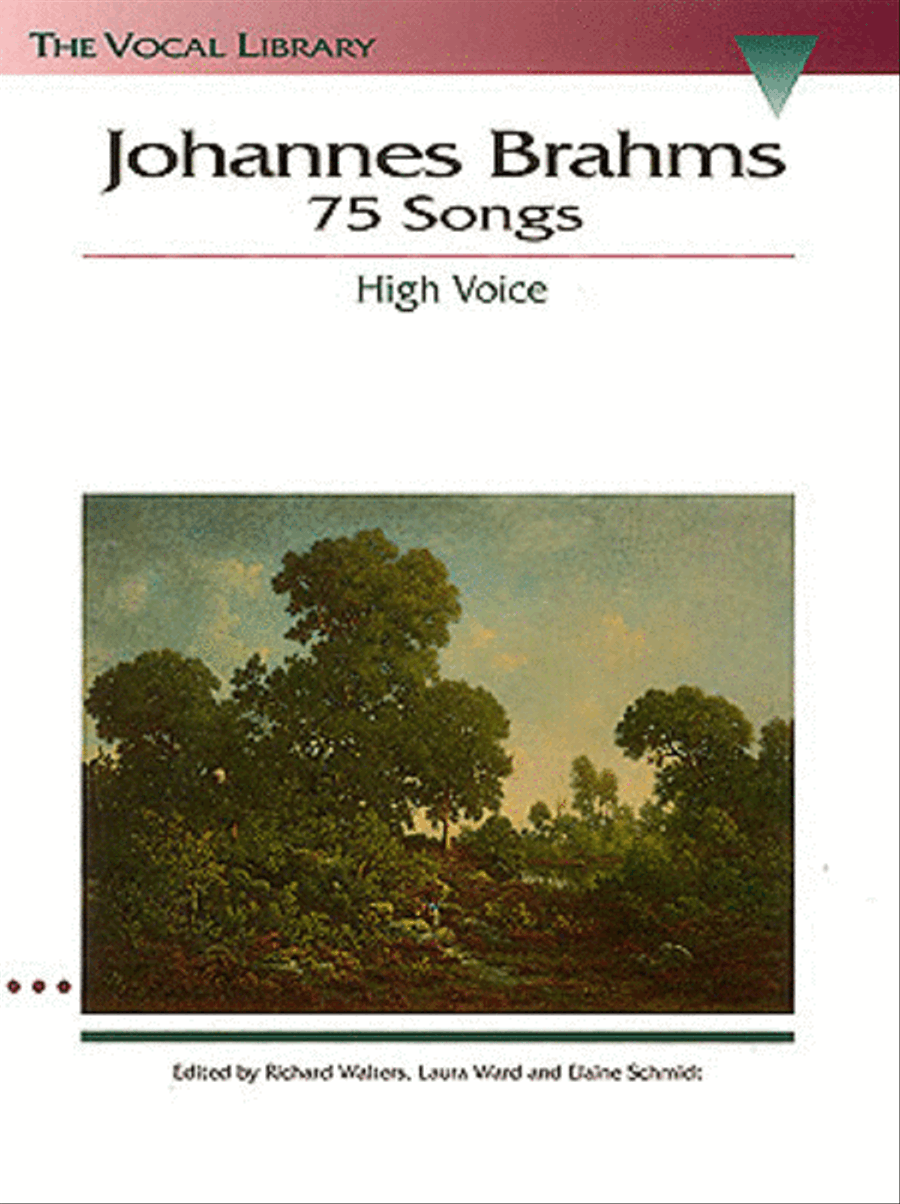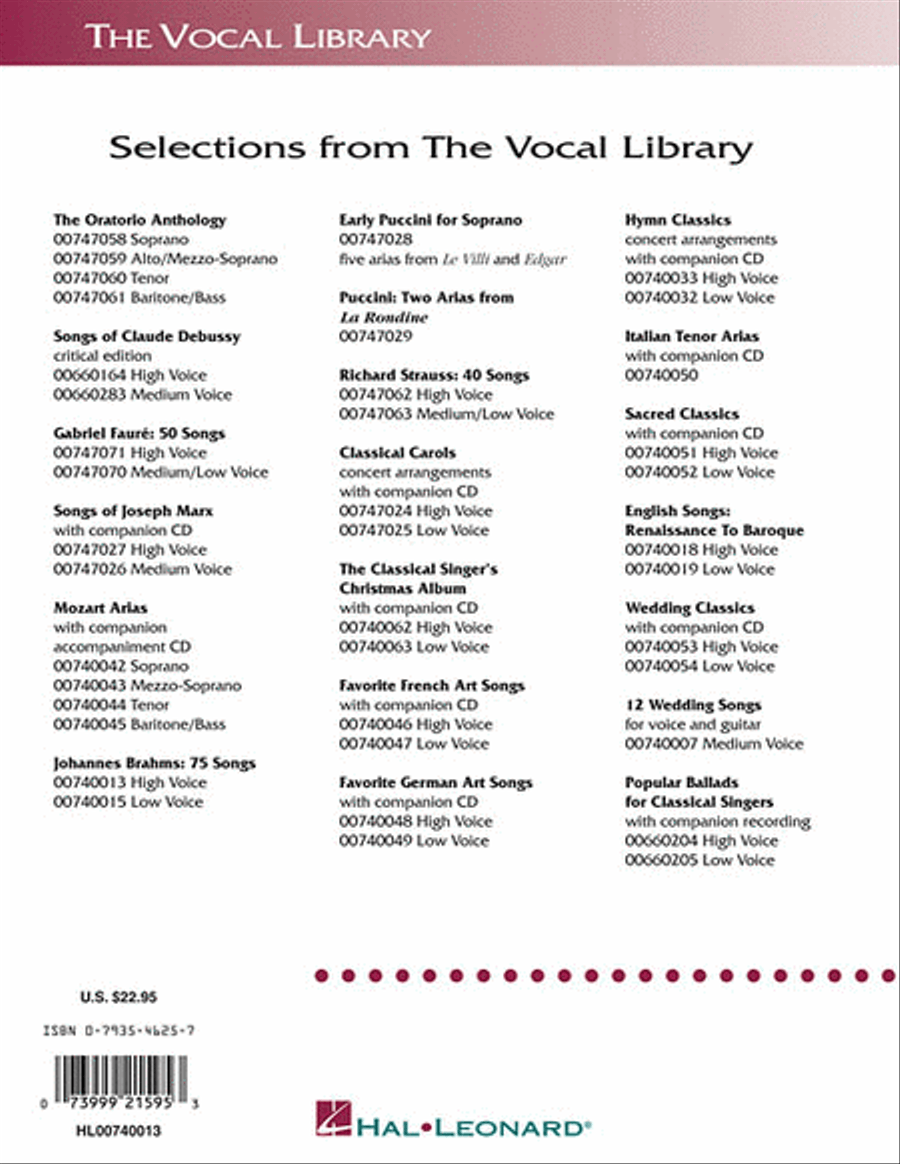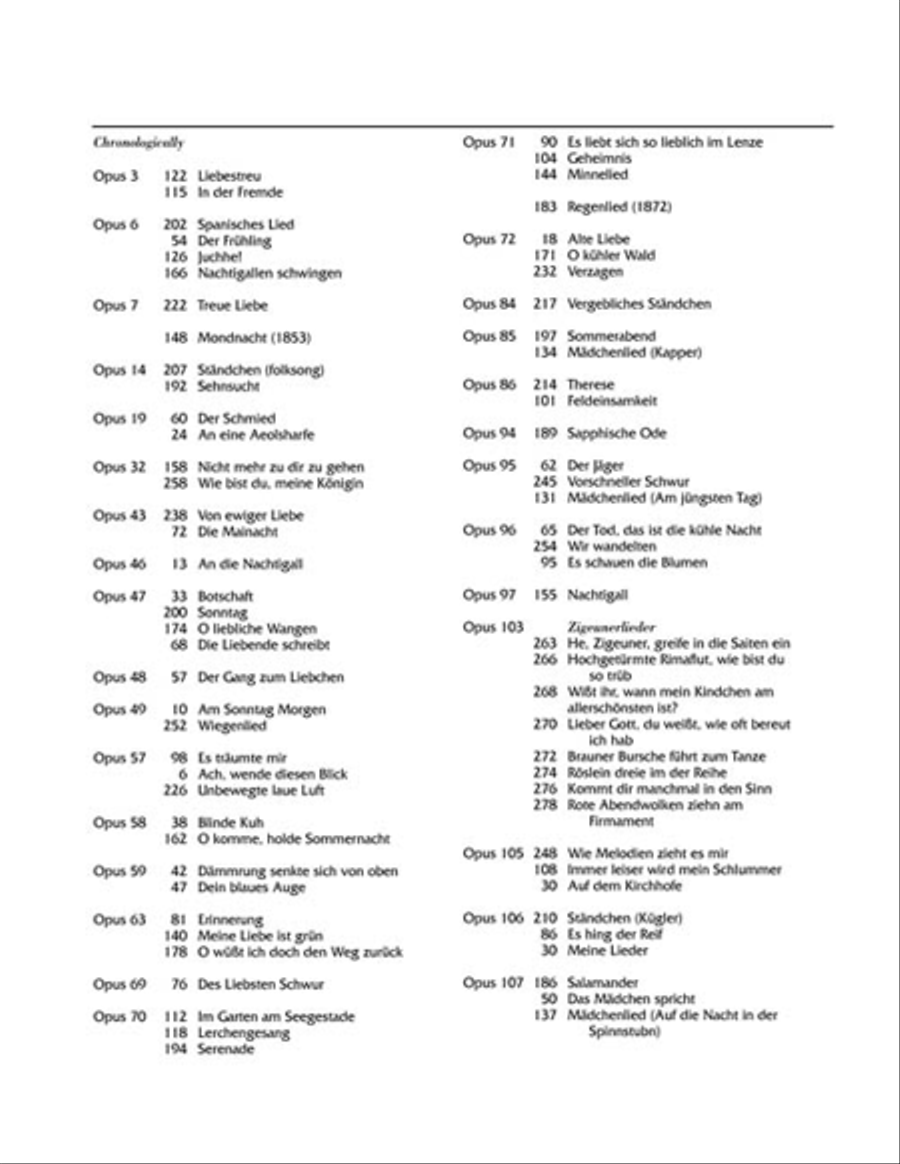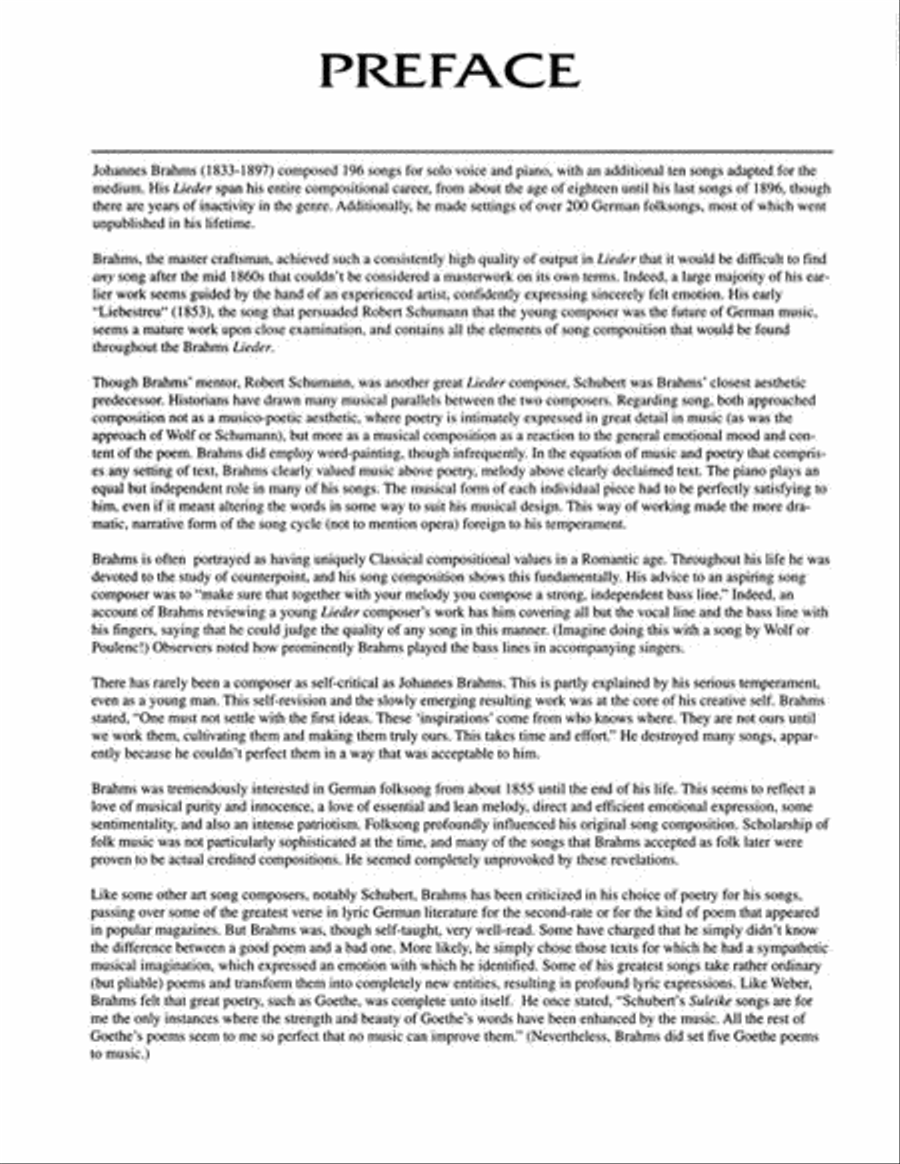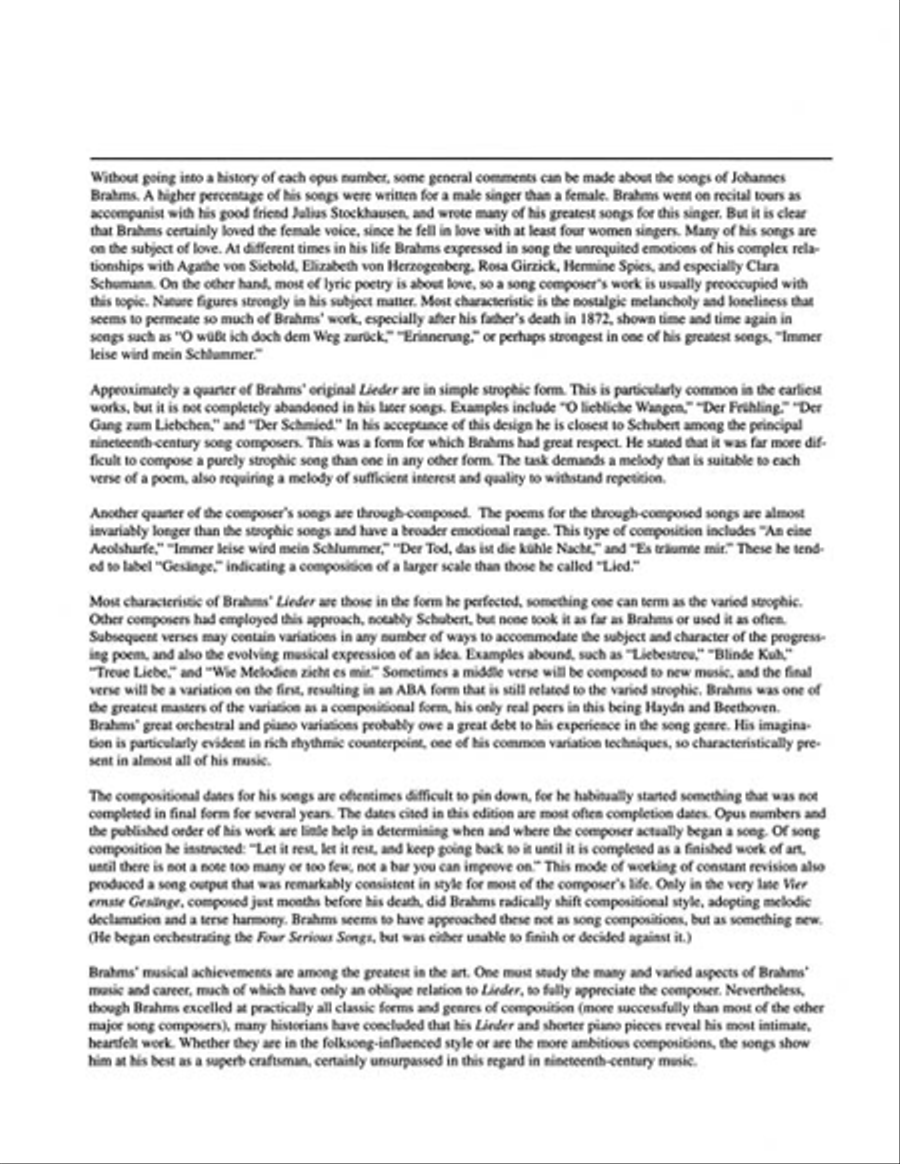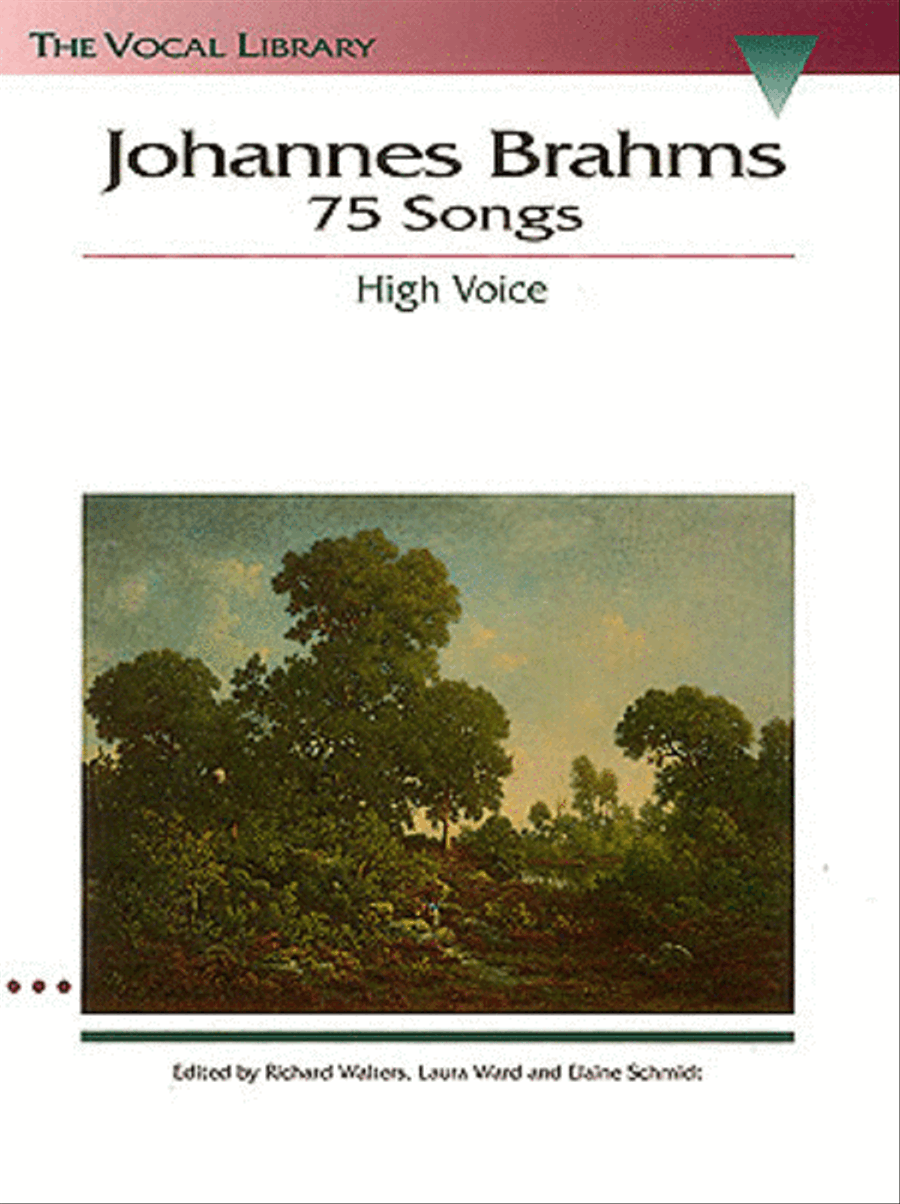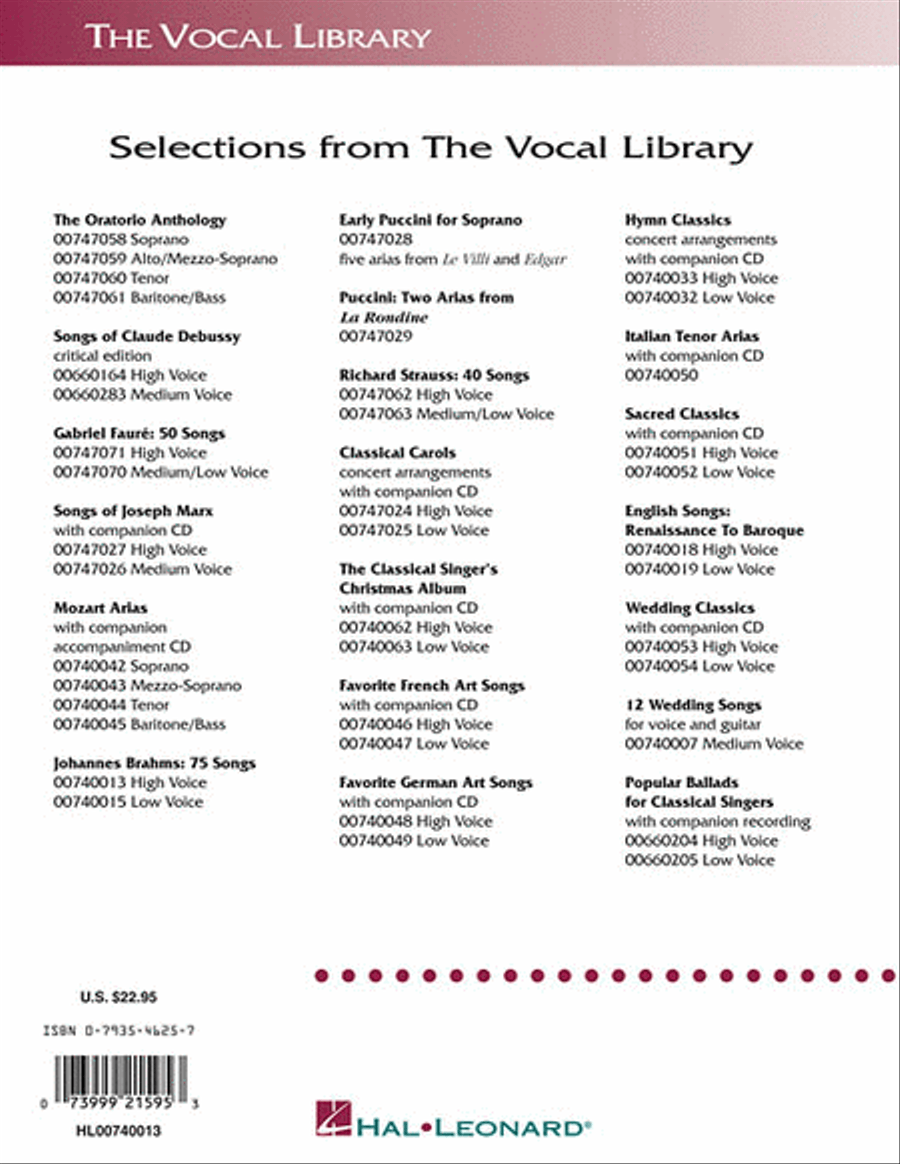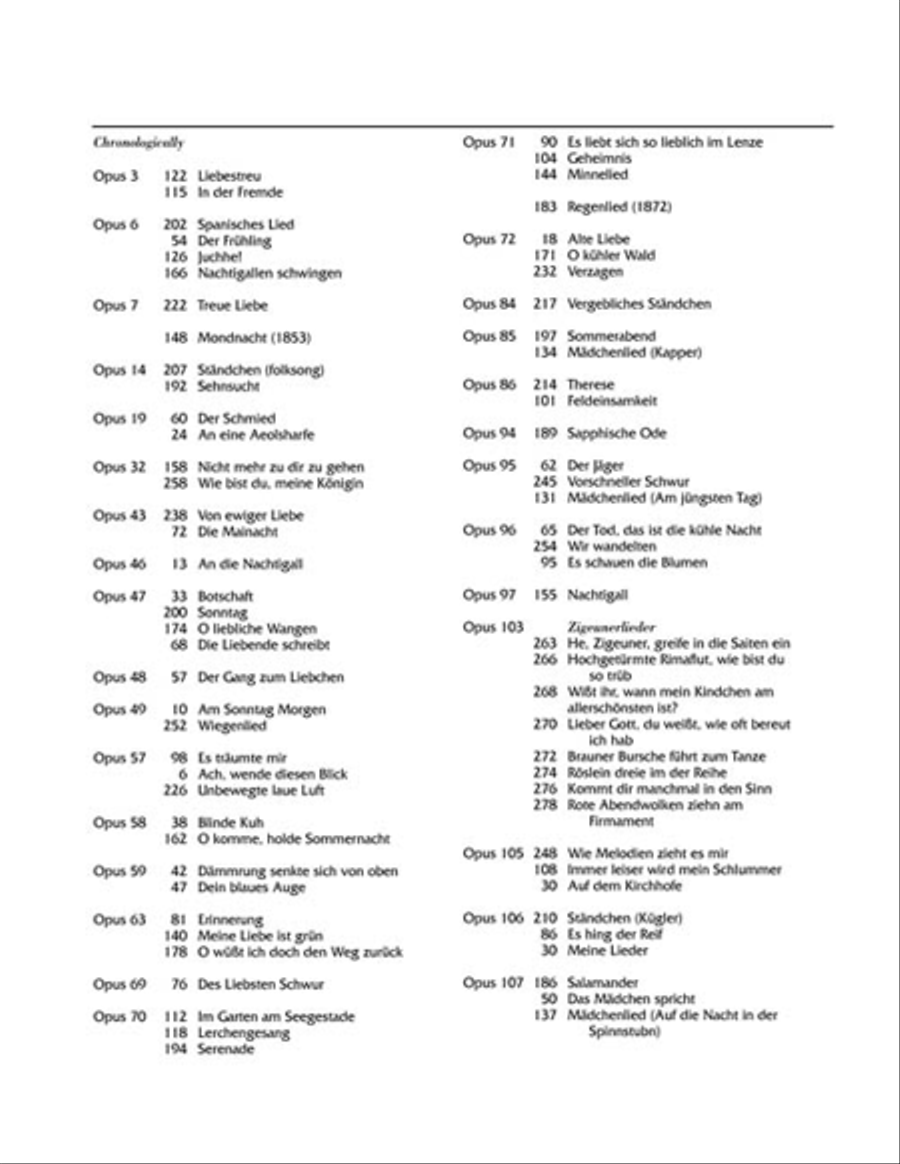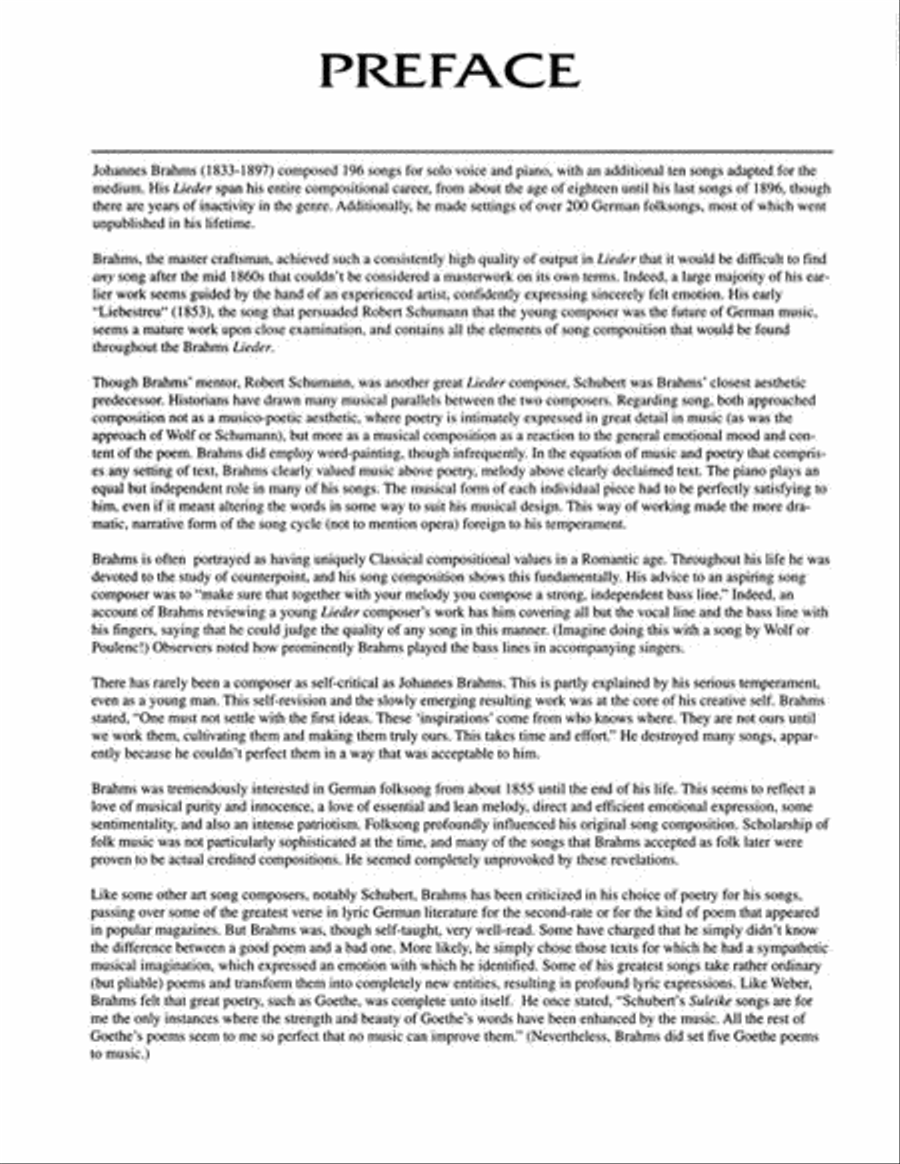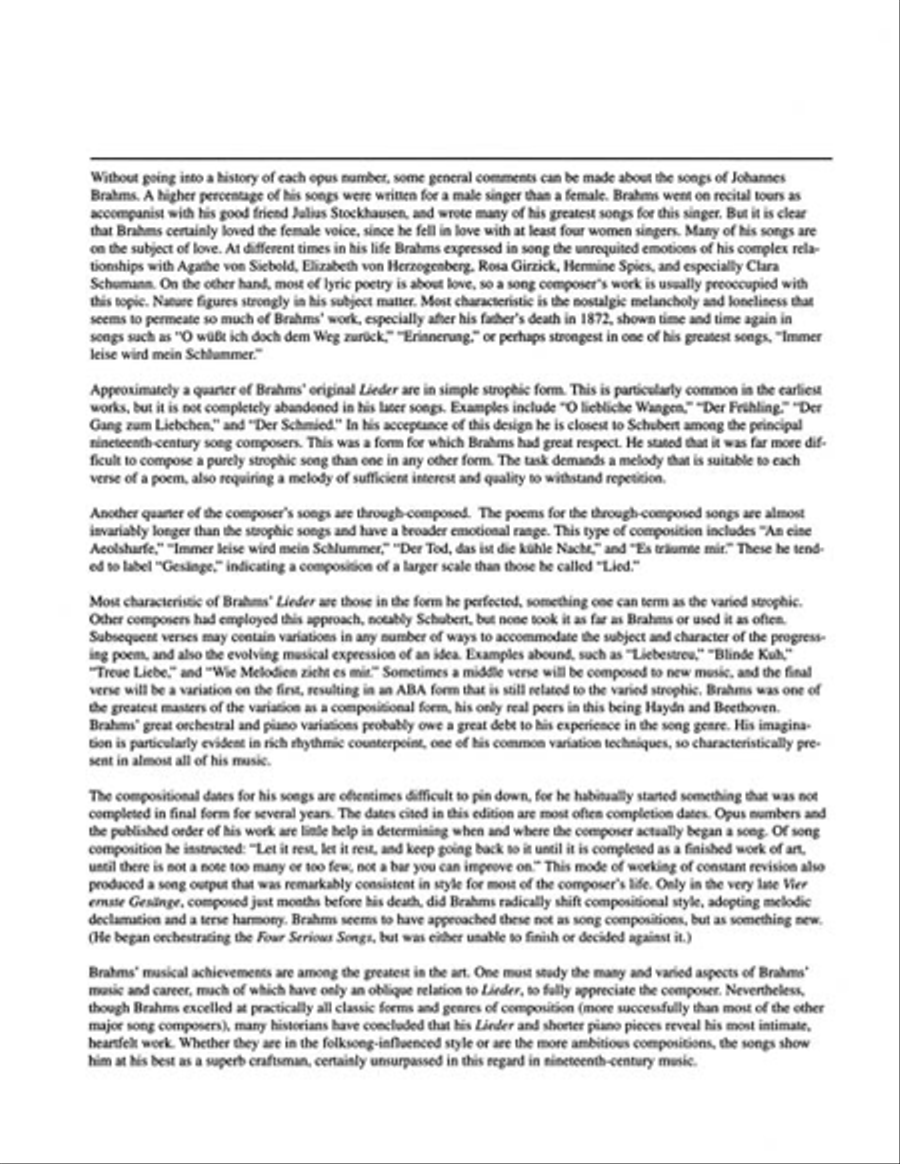 Johannes Brahms: 75 Songs

The Vocal Library
Available
Ready to ship in 24 hours
Taxes/VAT calculated at checkout.
Detailed Description
Piano; Vocal (High Voice)
SKU: HL.740013
The Vocal Library
. Composed by Johannes Brahms. Arranged by Elaine Schmidt, Laura Ward, and Richard Walters. Vocal Collection. Classical, Collection, Romantic. 280 pages. Published by Hal Leonard (HL.740013).
ISBN 9780793546251. UPC: 073999215953. 8.5x11.0x0.685 inches. Edited by Richard Walters, Laura Ward and Elaine Schmidt.
Historical notes, about the composition of the song and its early performance history, are included for each song. A new line-by-line translation appears on the first page of music for each song. New research, and new, clear music engravings make this a great source for this important music. This is the largest collection of Brahms songs commercially available. Long-lasting, sewn binding. Contents: Ach, weende diesen Blick * Am Sonntag Morgen * Alte Liebe * An die Nachtigall * An eine Aeolsharfe * Auf dem Kirchhofe * Blinde Kuh * Botschaft * Dammrung senkte sich von oben * Das Madchen spricht * Dein blaues Auge * Der Fruhling * Der Gang zum Liebchen * Der Jager * Der Schmied * Der Tod, das ist die kuhle Nacht * Des Liebsten Schwur * Die Liebende schreibt * Die Mainacht * Erinnerung * Es hing der Reif * Es liebt sich so lieblich im Lenze * Es schauen die Blumen * Es traumte mir * Feldeinsamkeit * Geheimnis * Im Garten am Seegestade * Immer leiser wird mein Schlummer * In der Fremde * Juchhe! * Lerchengesang * Liebestreu * Madchenlied (Kapper) * Madchenlied (Am jungsten Tag) * Madchenlied (Auf die Nacht in der Spinnstubn) * Meine Liebe ist grun * Meine Lieder * Minnelied * Mondnacht * Nachtigall * Nachtigallen schwingen * Nicht mehr zu dir zu gehen * O komme, holde Sommernacht * O kuhler Wald * O liebliche Wangen * O wusst ich doch den Weg zuruck * Regenlied * Salamander * Sapphische Ode * Sehnsucht * Serenade * Sommerabend * Sonntag * Spanische Lied * Standchen (folksong) * Standchen (Kugler) * Therese * Treue Liebe * Unbewegte laue Luft * Vergebliches Standchen * Verzagen * Von ewiger Liebe * Vorschneller Schwur * Wie bist du, meine Konigin * Wie Melodien zieht es mir * Wiegenlied * Wir wandelten * Zigeunerlieder: He, Zigeuner, greife in die Saiten ein * Hochgeturmte Rimaflut, wie bist du so trub * Wiusst ihr, wann mein Kindchen am allerschonsten ist? * Lieber Gott, du weisst, wie oft bereut ich hab * Brauner Bursche fuhrt zum Tanze * Roslein dreie in der Reihe * Kommt dir manchmal in den Sinn * Rote Abendwolken ziehn am Firmament.
Song List (75)
Serenade
Ach, wende diesen Blick
Am Sonntag Morgen
Alte Liebe
An eine Aeolsharfe
Blinde Kuh
Botschaft
Dein blaues Auge
Der Schmied
Des Liebsten Schwur
Die Mainacht
Erinnerung
Es hing der Reif
Es liebt sich so lieblich im Lenze
Es schauen die Blumen
Feldeinsamkeit
Geheimnis
Im Gartne am Seegestade
In der Fremde
Juchhe!
Lerchengesang
Liebestreu
Meine Lieder
Minnelied
Nachtigall
Nachtigallen schwingen
Nicht mehr zu dir zu gehen
O liebliche Wangen
Regenlied
Salamander
Sapphische Ode
Sommerabend
Sonntag (Brahms)
Spanisches Lied
Therese
Treue Liebe
Unbewegte laue Luft
Verzagen
Vorschneller Schwur
Wie Melodien zieht es mir (Brahms)
Wiegenlied
Wir wandelten
He, Zigeuner, greife in die Saiten ein
Lieber Gott, du weisst, wie oft bereut ich hab
Kommt dir manchmal in dem Sinn
Rote Abendwolken ziehn am Firmament
Sehnsucht
Dämmrung senkte sich von oben
Das mädchen spricht
Der Frühling
Der Jäger
Der Tod, das ist die kühle Nacht
Es träumte mir
Mädchenlied (Kapper)
Mädchenlied (Am jünsten Tag)
Mädchenlied (Auf die Nacht in der Spinnstubn)
Meine Liebe ist grün
O kühler Wald
O wüsst'ich doch den Weg züruch
Ständchen (Brahms)
Ständchen (Kugler)
Vergebliches Ständchen (Brahms)
Wie bist du, meine Königin
Hochgetürmte Rimaflut, wie bist du so trüb
Wiusst ihr, wann mein Kindchen am allerschönsten ist?
Brauner Bursche führt zum Tanze
Röslein dreie in der Reihe
An die Nachtigall
Auf dem Kirchhofe
Der Gang zum Liebchen
Die Liebende schreibt
Immer leiser wird mein Schlummer
Mondnacht
O komme, holde Sommernacht
Von ewiger Liebe