Jazz Saxophone Licks, Phrases & Patterns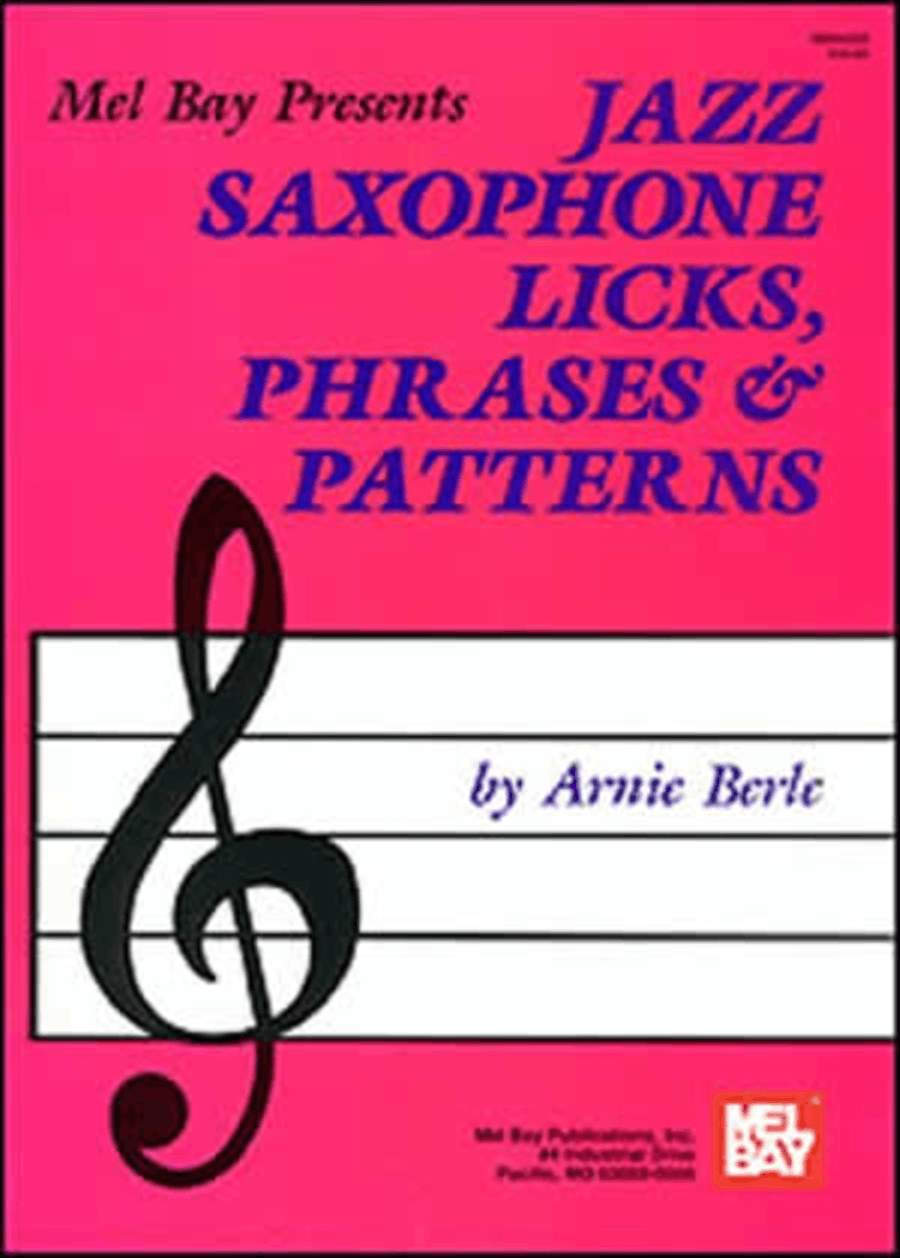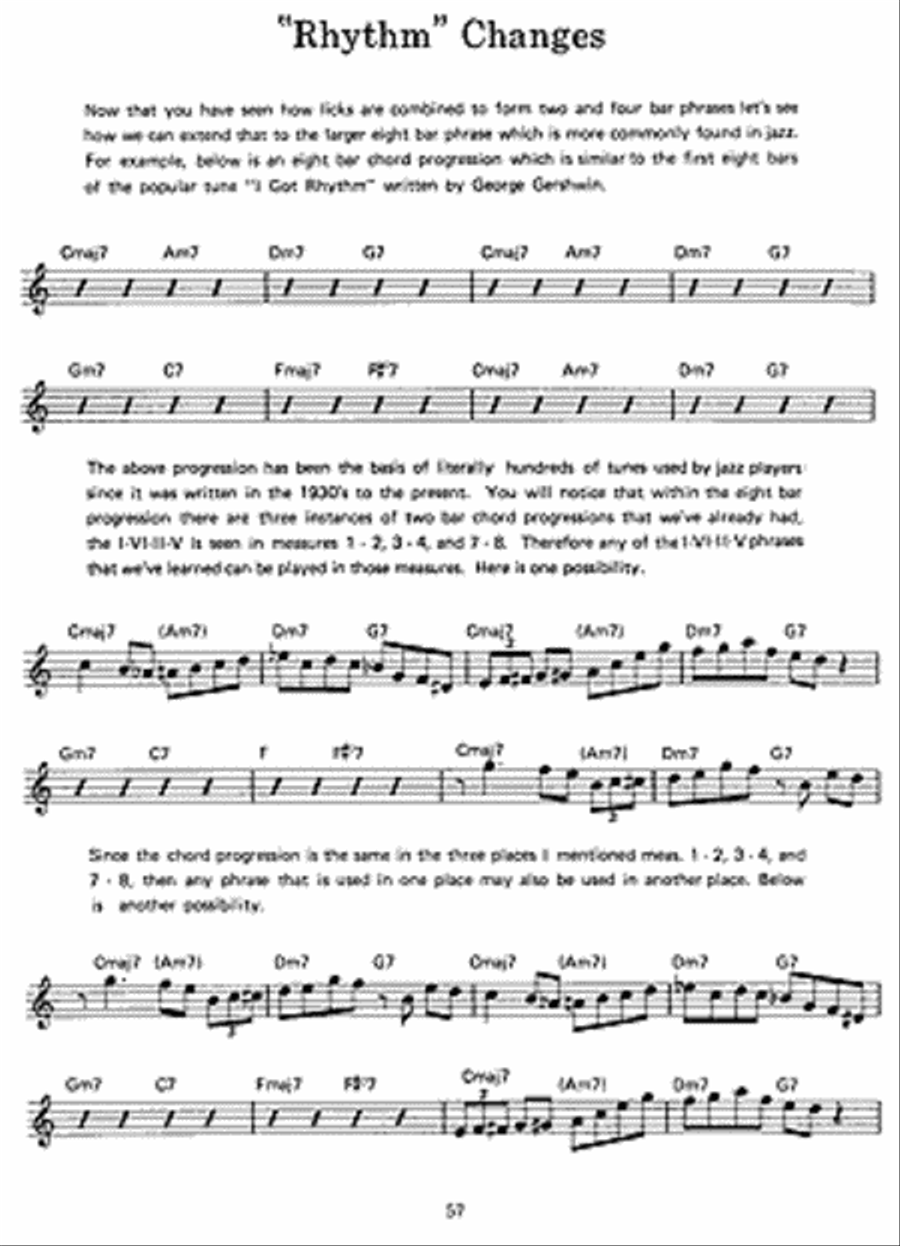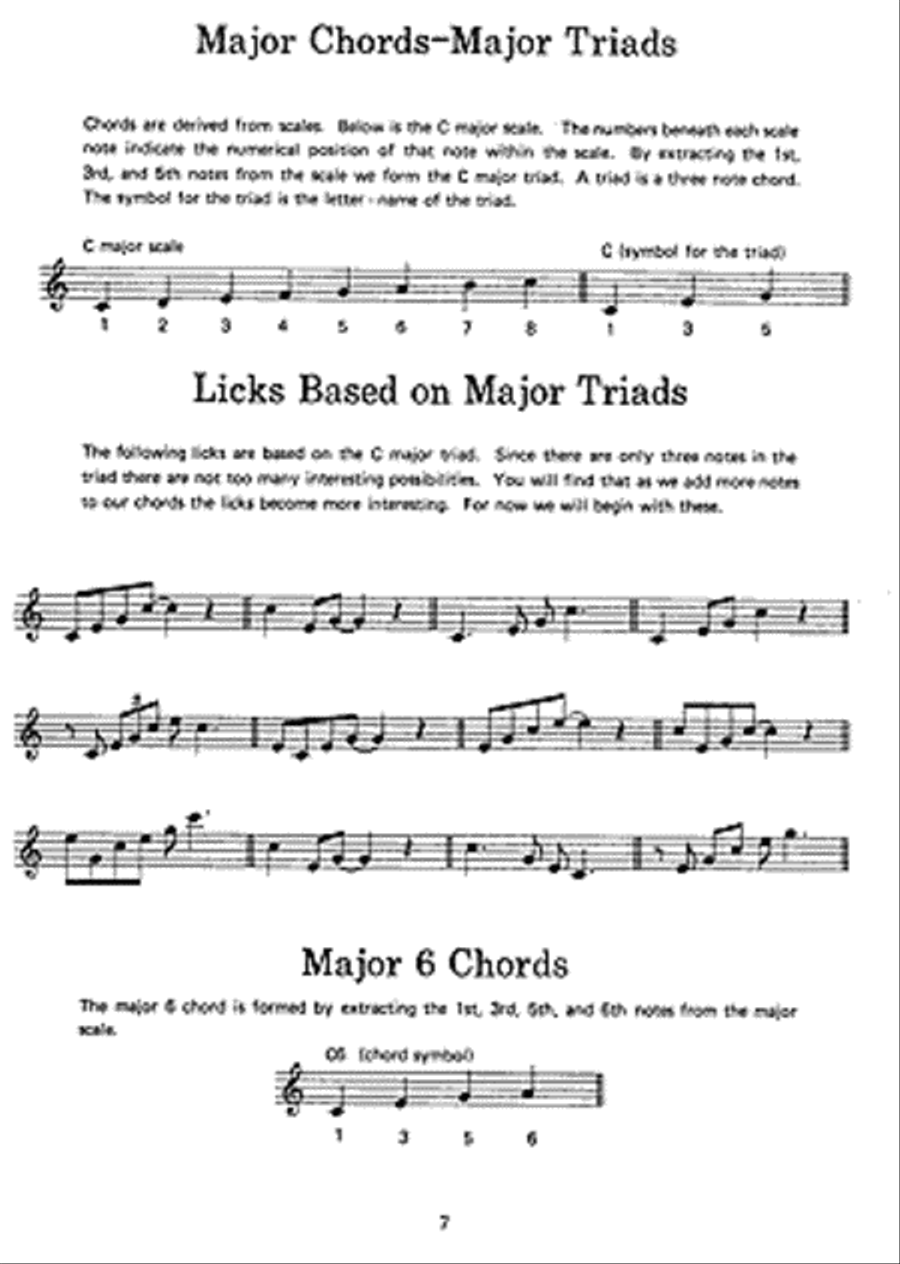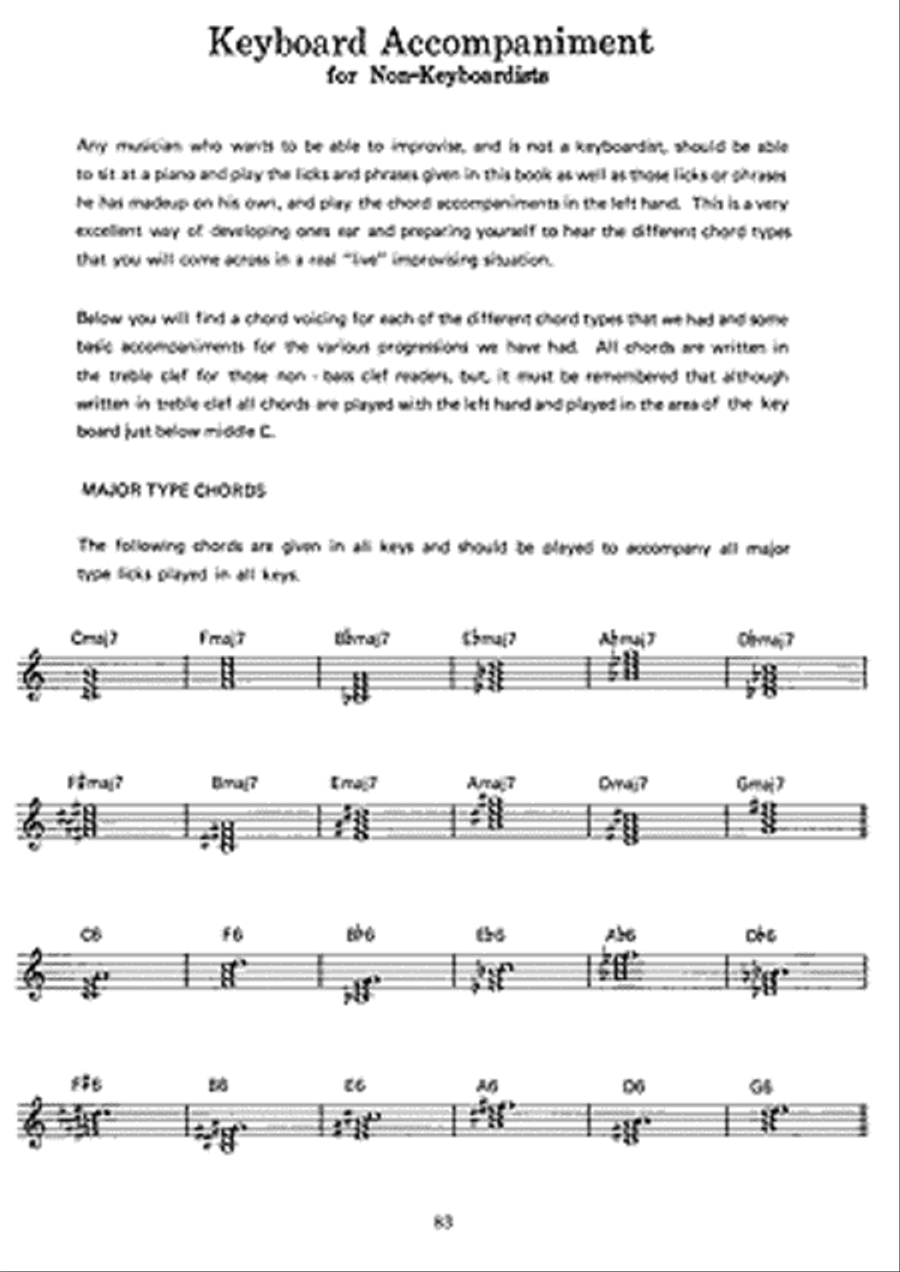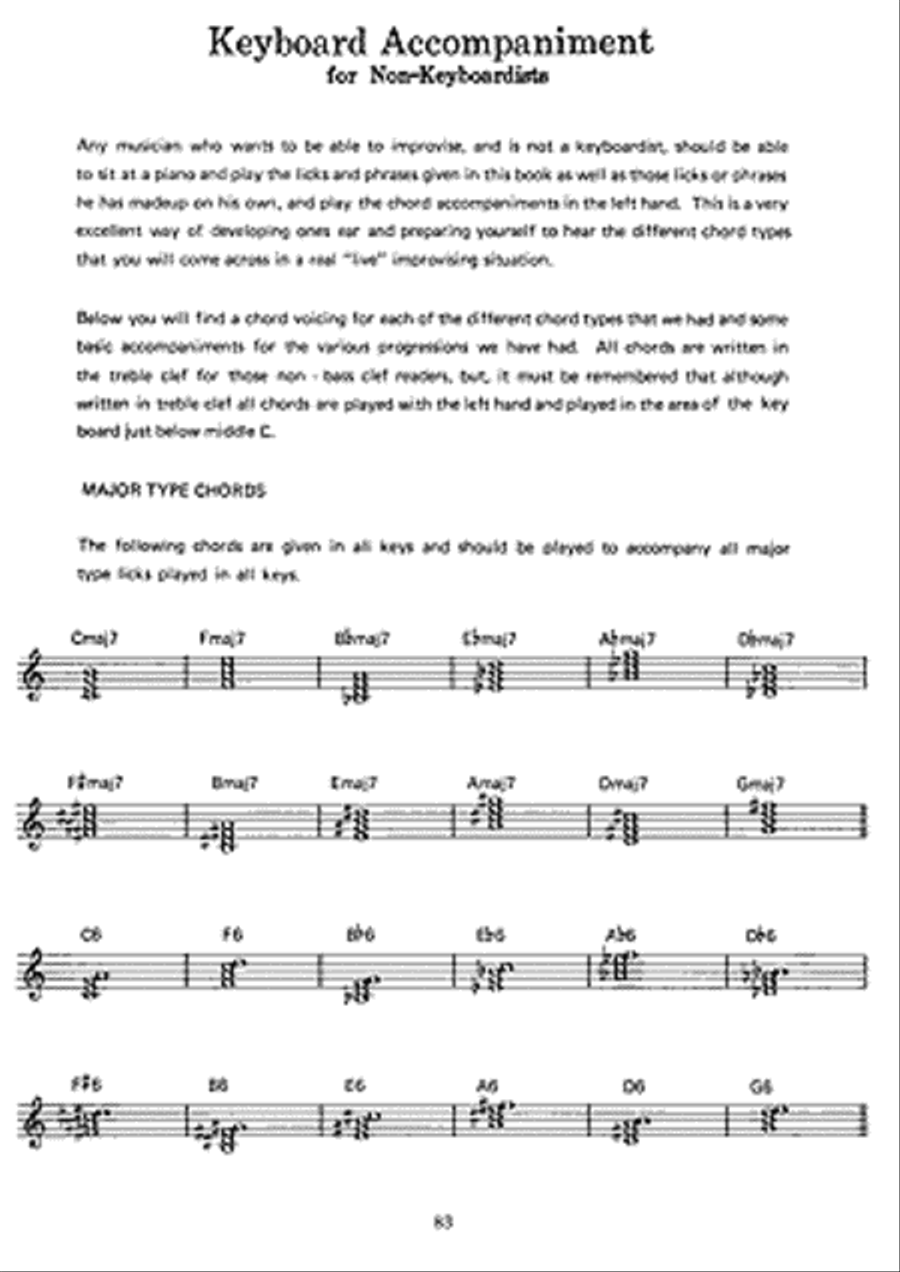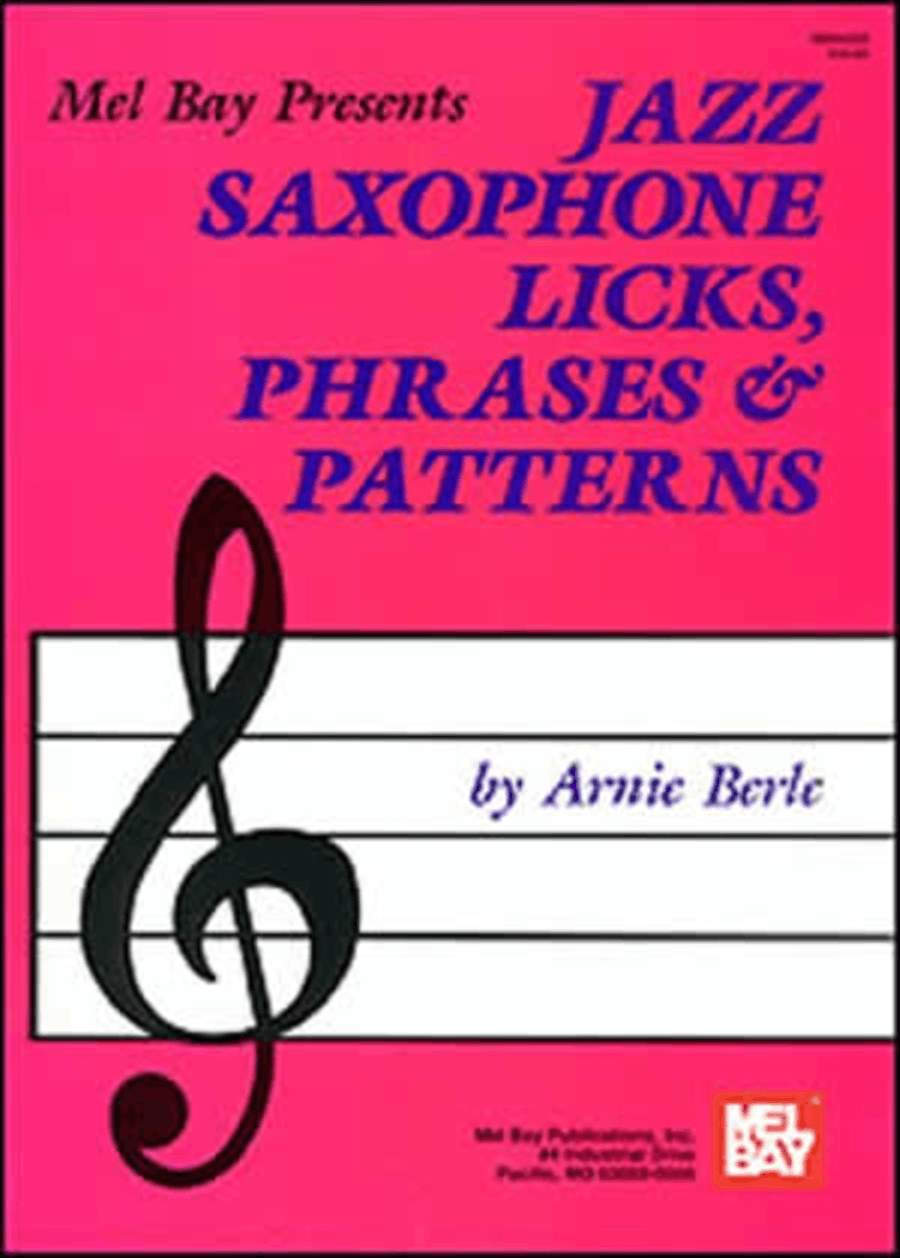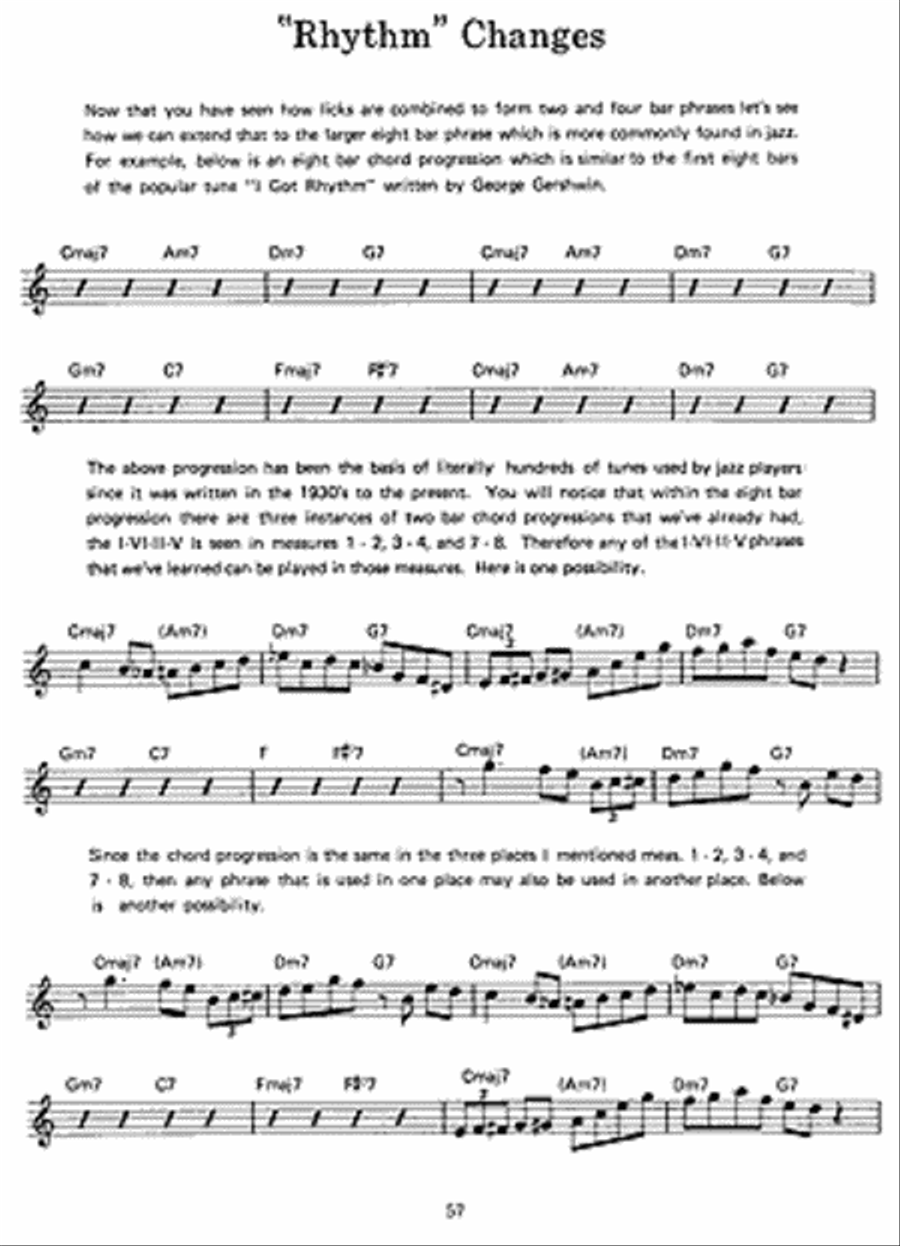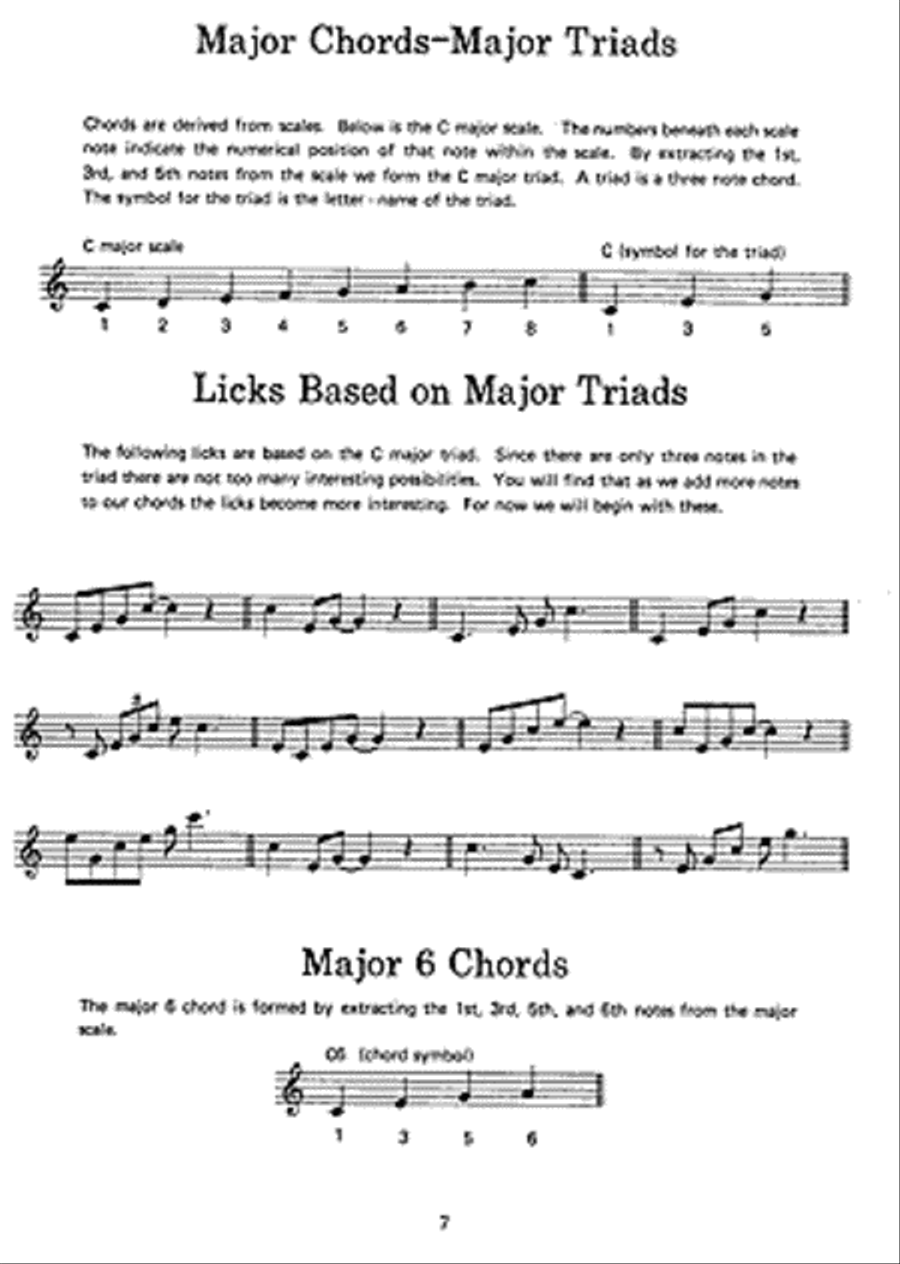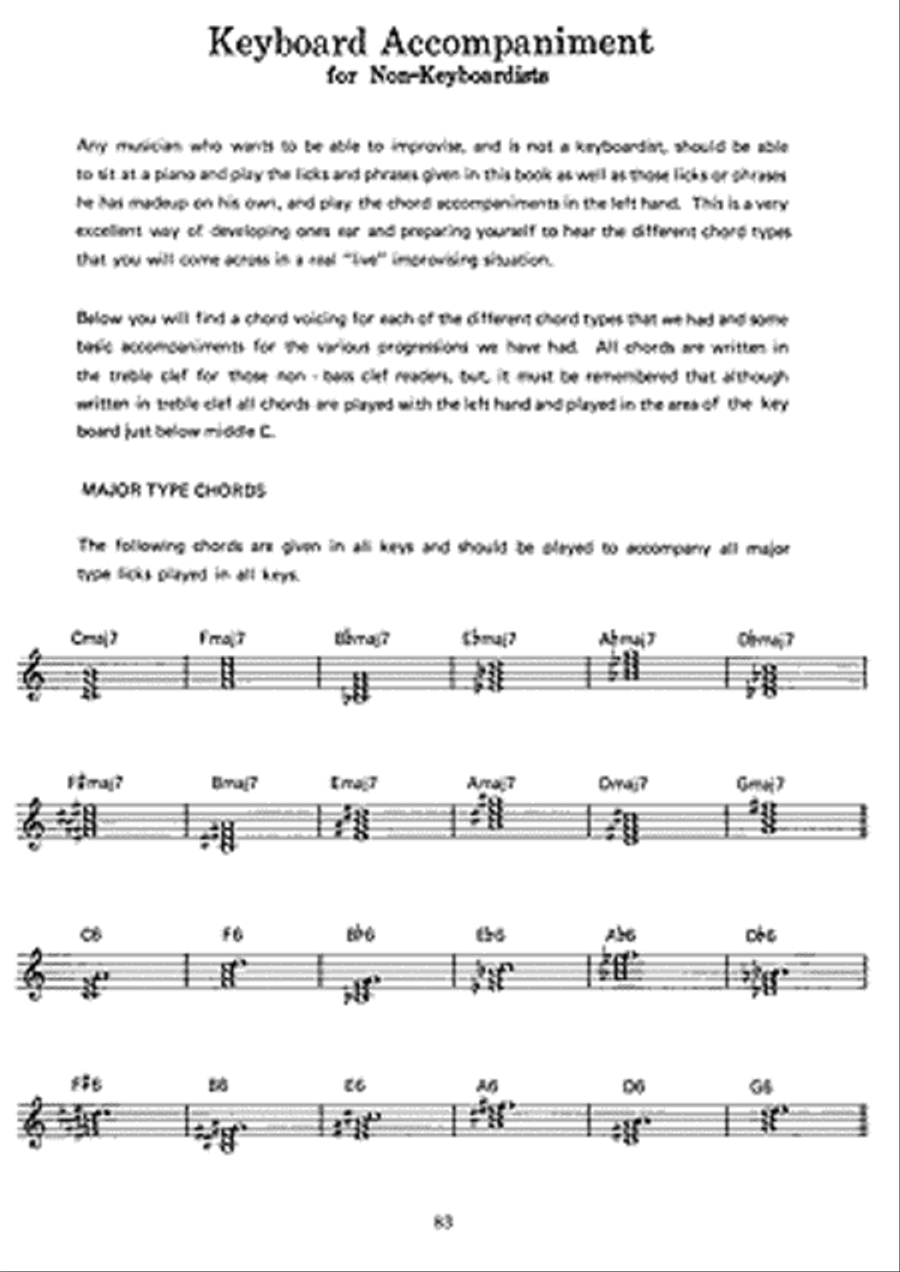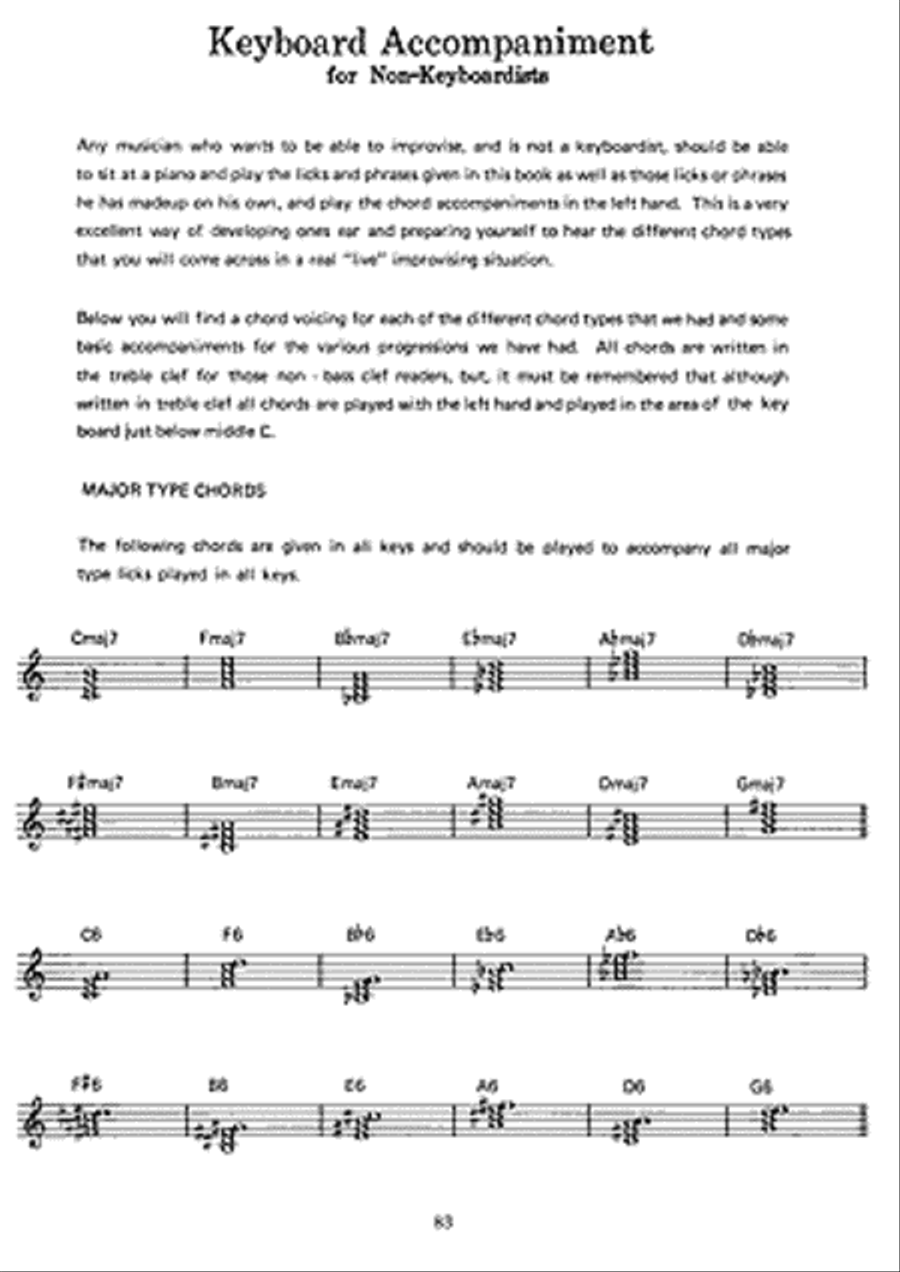 Jazz Saxophone Licks, Phrases & Patterns


Available
Ready to ship in 1 to 2 weeks
Taxes/VAT calculated at checkout.
Detailed Description
Saxophone (all) - Intermediate
SKU: MB.94529
Composed by Arnie Berle. Squareback saddle stitch, Style, Technique, Theory and Reference. Jazz. Book. 88 pages. Mel Bay Publications, Inc #94529. Published by Mel Bay Publications, Inc (MB.94529).
ISBN 9781562220891. UPC: 796279010610. 8.75 x 11.75 inches.
Written by one of today's great jazz educators, this is a system for building great-sounding jazz lines. The relationship of the individual lines to chords and progressions is analyzed. In addition, original saxophone studies integrate these concepts with technical proficiency.
Song List (56)
Licks, Phrases And Patterns
How To Use This Book
Scale Practice Routine
Major Chords-Major Triads
Licks Based On Major Triads
Major Chords
Licks Based On The Major Chords
Major Chords
Licks Based On Major Chords
Major Th Chords
Major Th Licks
The C Major 11 And C Major 1 Chords
Major Type Licks 11
More About Major Type Chords
Adding Chromatic Notes
Dominant Th Scale-Mixolydian Mode
Dominant Type Chords
Dominant Type Licks
Dominant Type Licks (With Chromatic Notes)
More About Dominant Type Chords
Major Th Scale-Dorian Mode
Minor Th Type Chords
Minor Type Licks
Minor Type Licks (With Added Chromatic Notes)
More About Minor Chords
Progressions
Forming The Progressions
The 11-V Progression
The 11-V-I Progression
The I-Vl-11-V Progression (Between Changes)
The Diminshed Th Chord
Diminished Th Chord Patterns
The Diminished Scale
Diminished Th Chords In Progressions
1-1Deg-1L-V
1-#10-11-V
Diminished Licks And Dominant Type Chord
Diminished Scale As Improvising (Scale For 11-V Progression)
More On The Diminished Scale
Rhythm Changes
The Standard Song Form
The Blues Progression
Blues Notes-Blues Scale
Blues Licks
Analyzing Licks
Conclusions
Patterns For Improvising Technique
Making Up Your Own Licks
Improvising On Altered Chords
Appendix (How To Transpose)
Keyboard Accompaniment (For Non-Keyboardists)
11-V Progression
11-V-I Progression
1-Vl-11-V Progression
1-1Deg-11-V Progression
1-#1Deg-11-V Progression