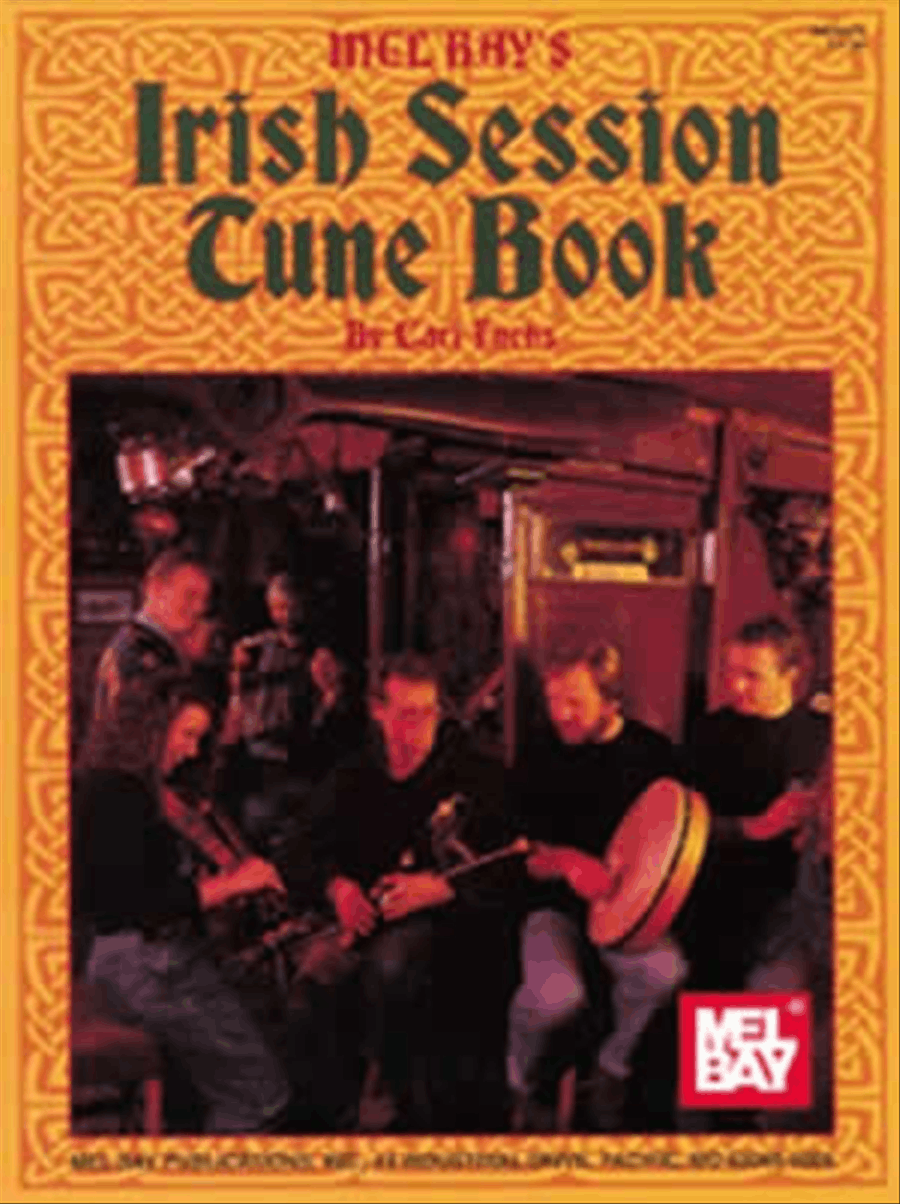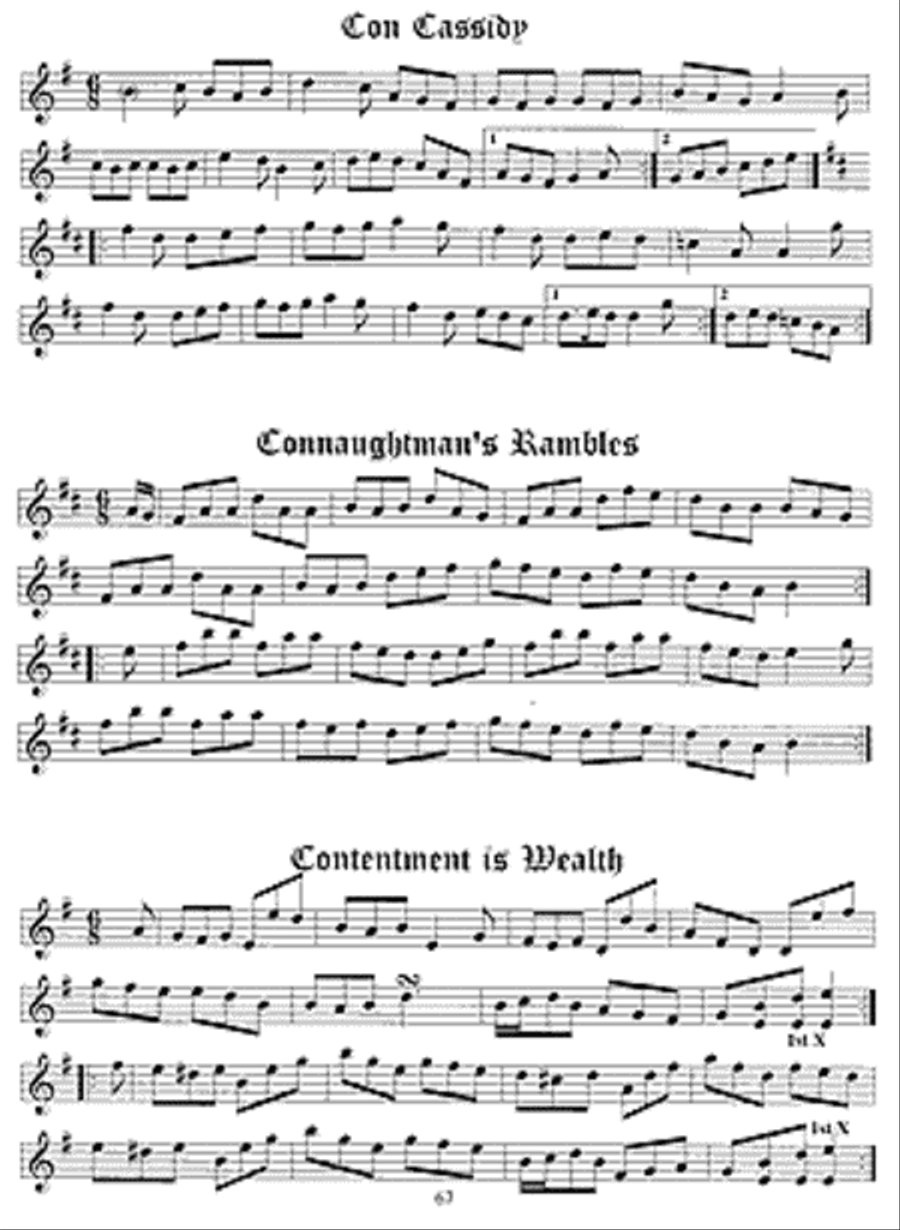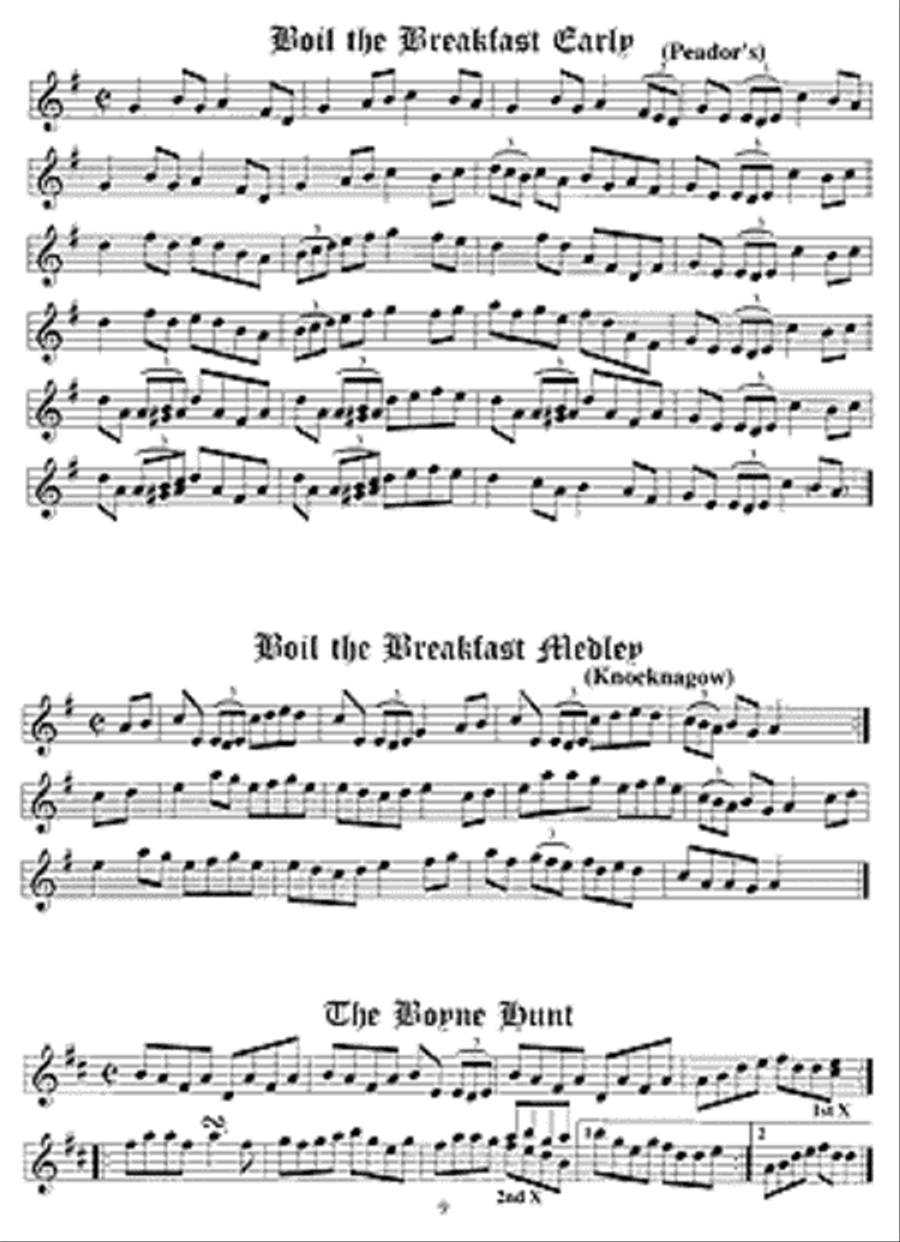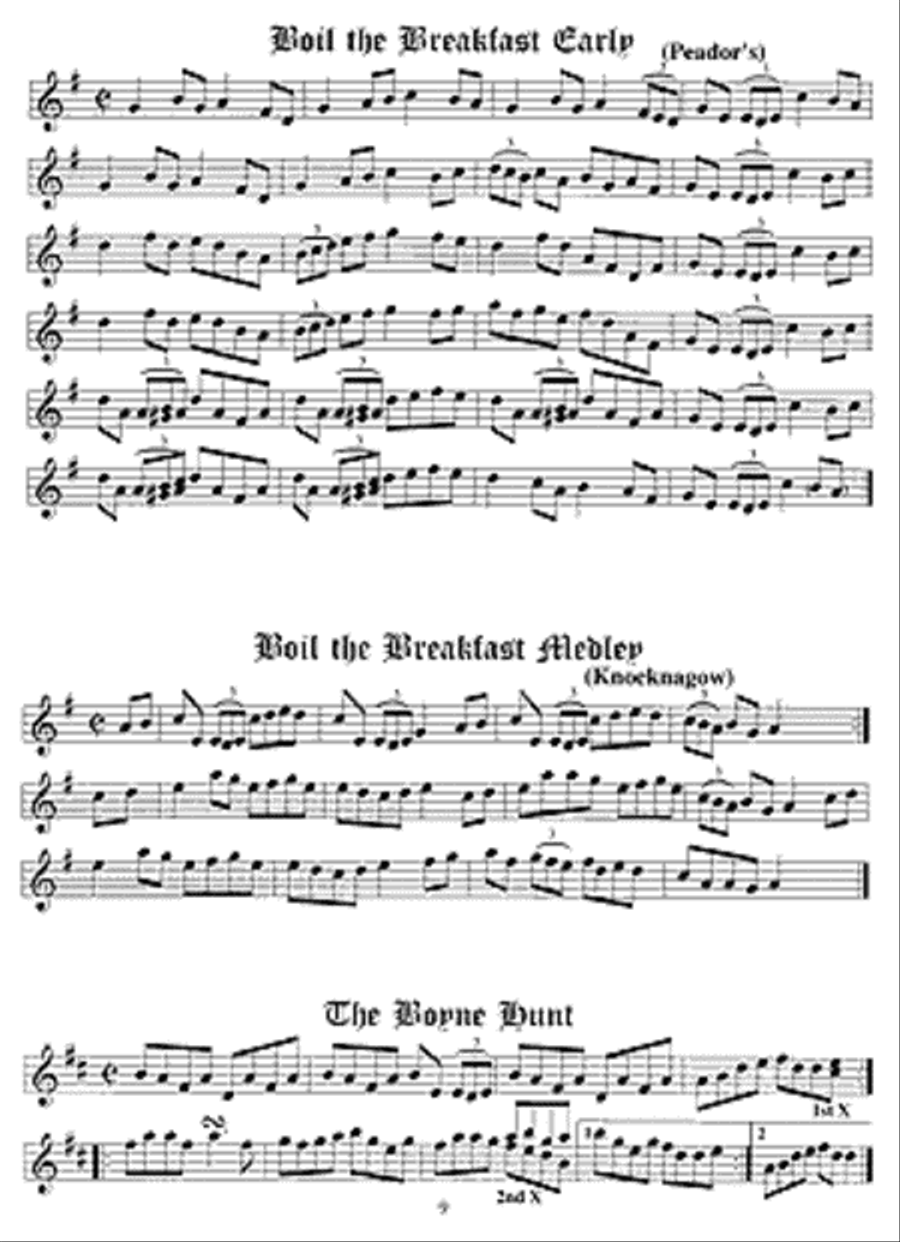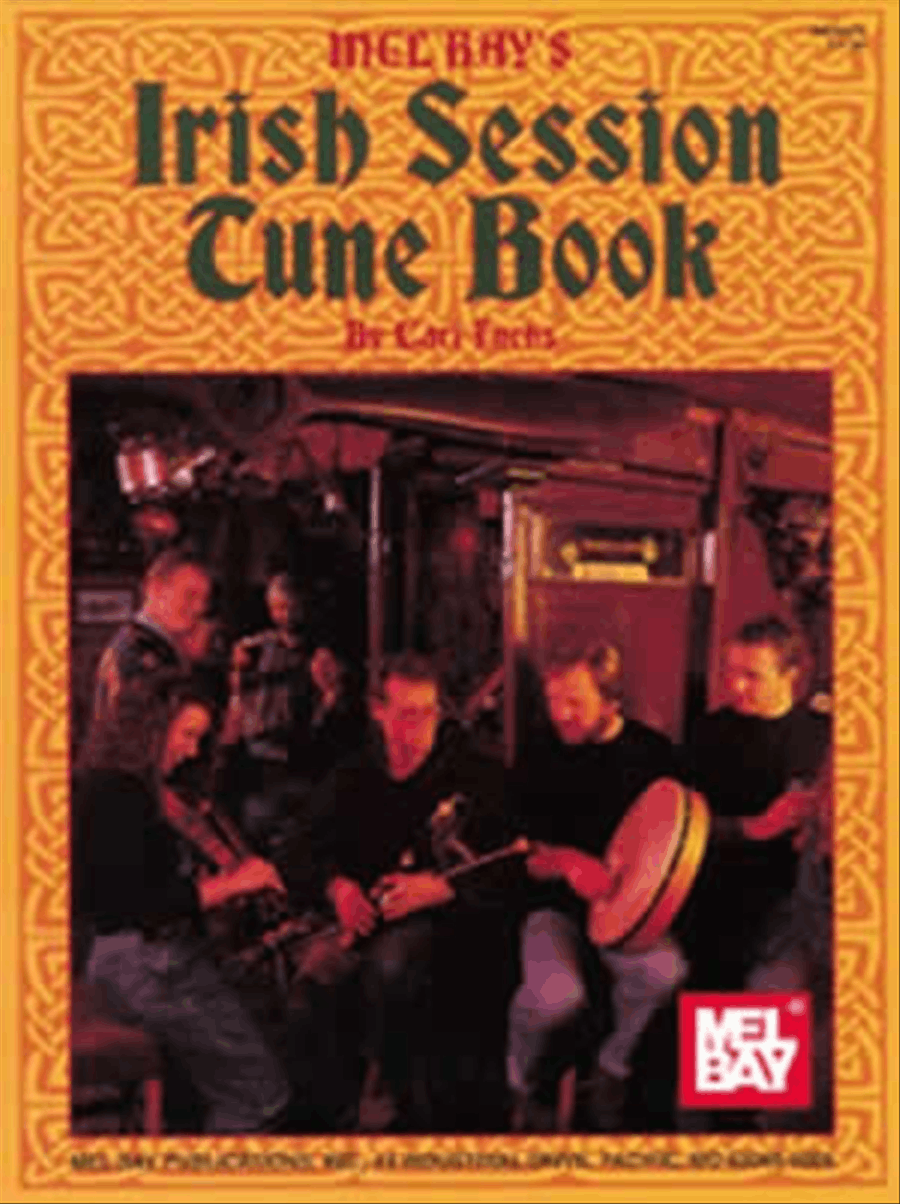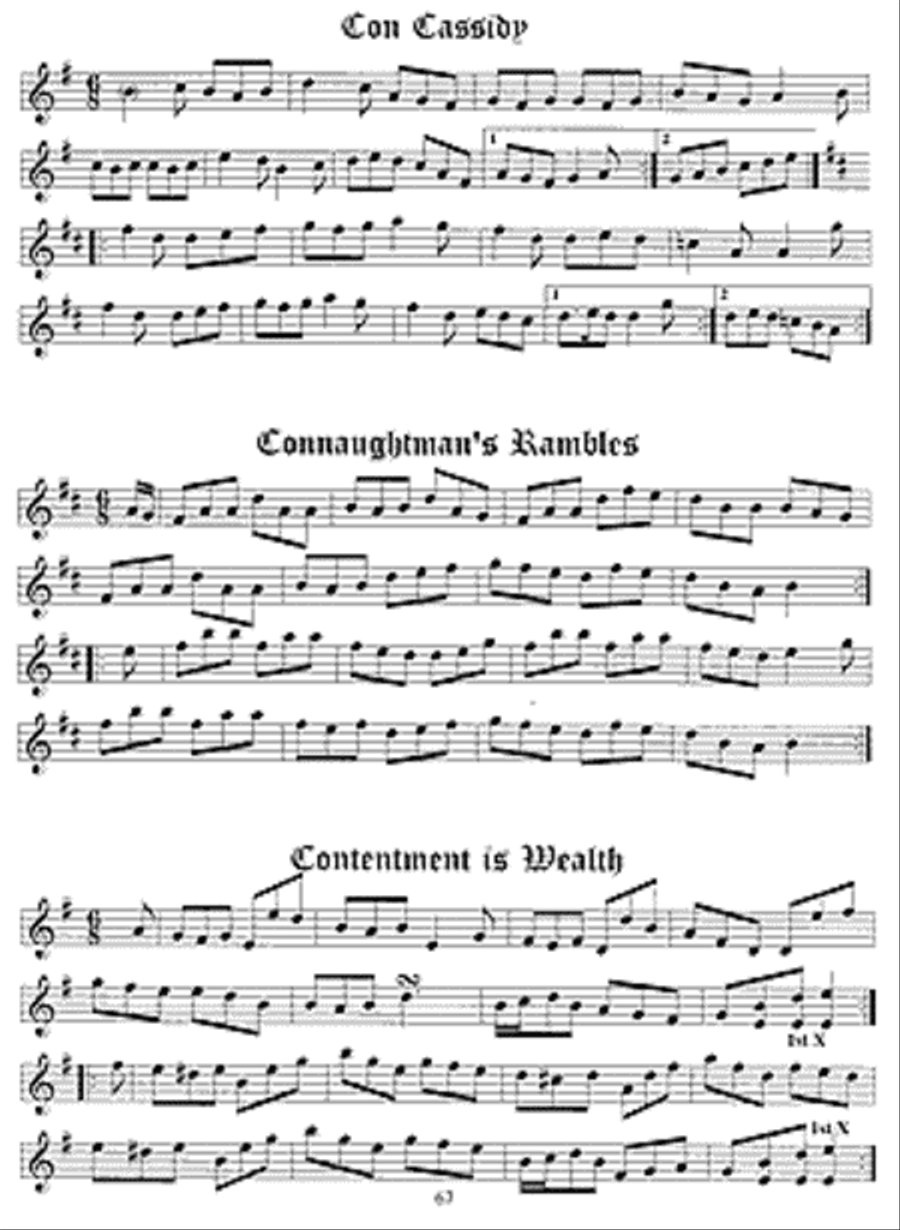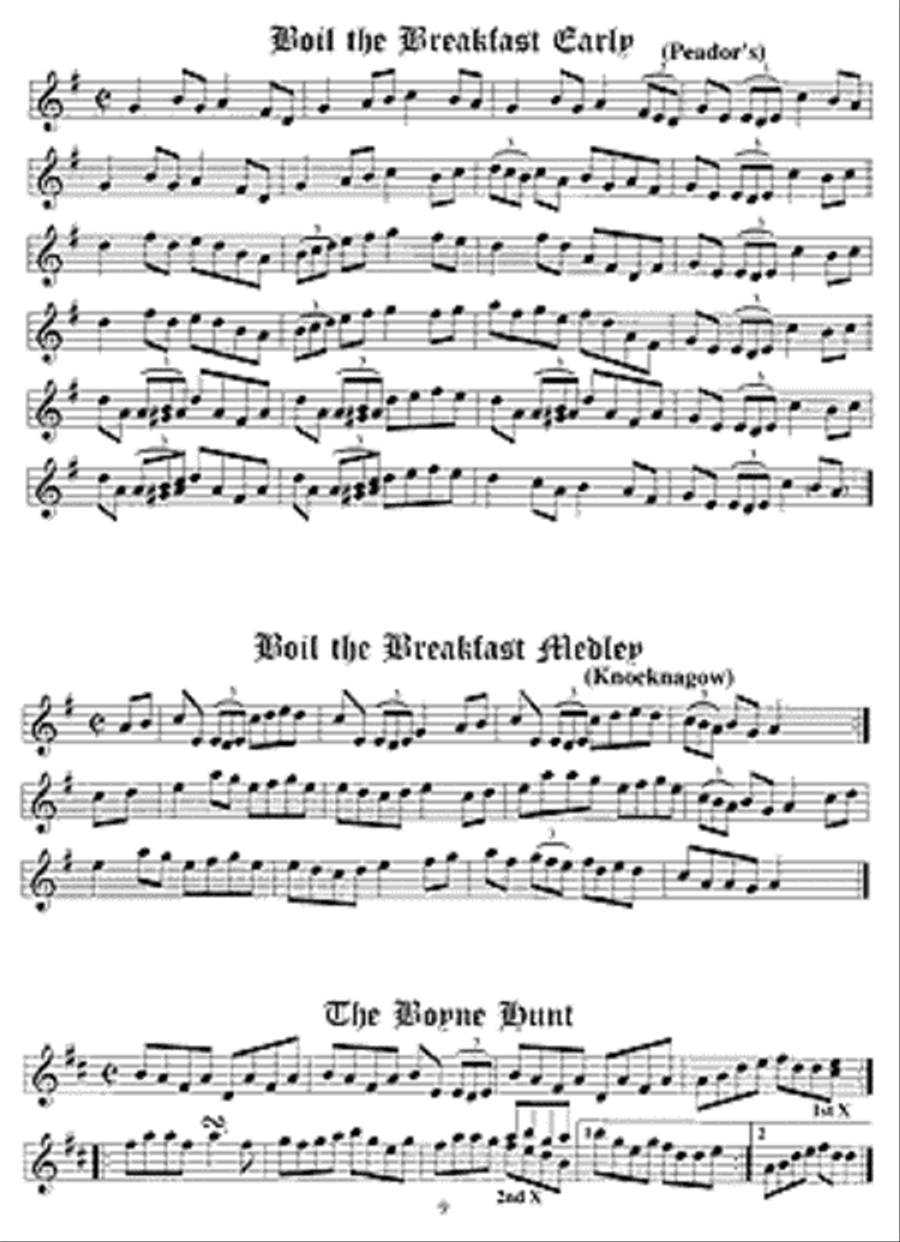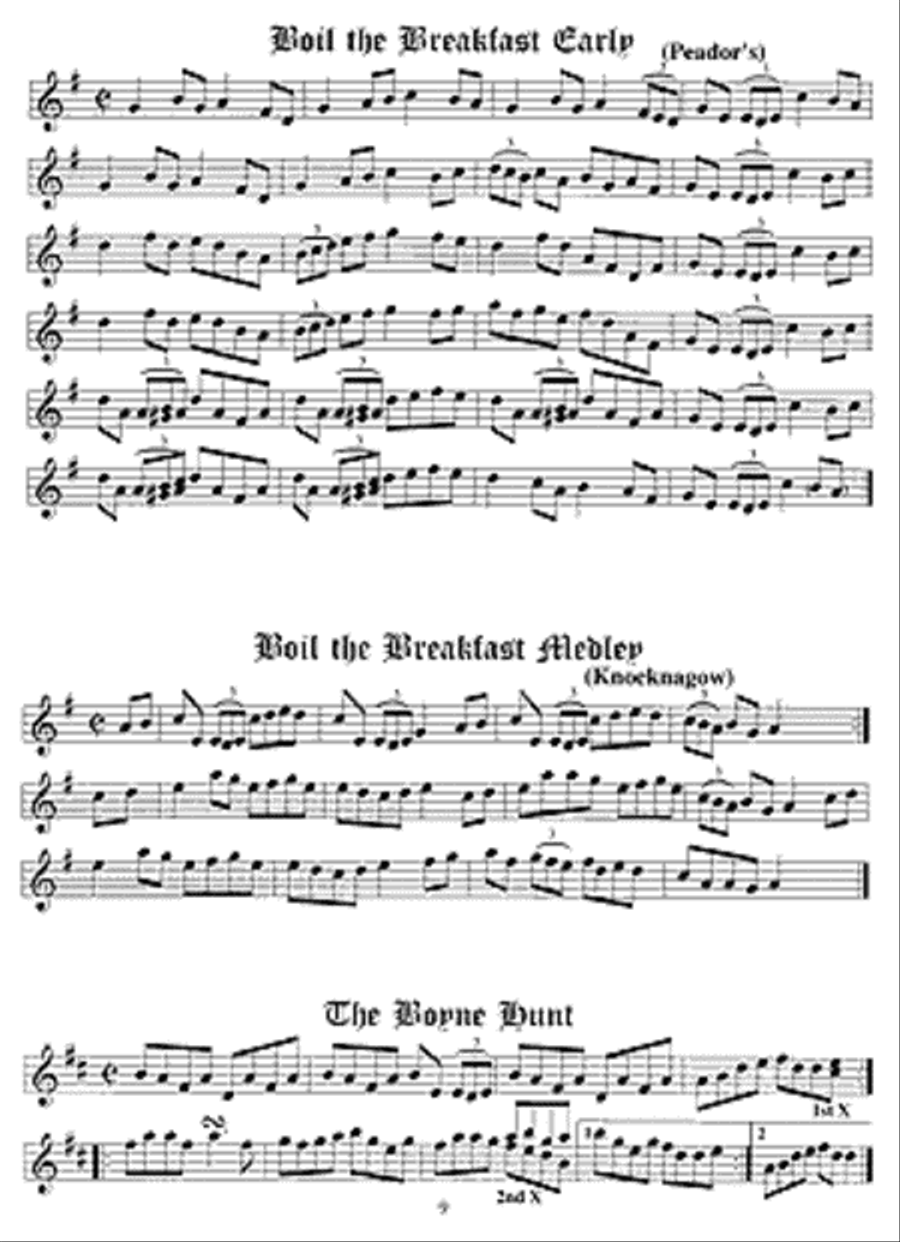 Available
Ready to ship in 1 to 2 weeks
Taxes/VAT calculated at checkout.
Detailed Description
Acoustic instruments - Beginning-Intermediate
SKU: MB.96323
Composed by Cari Fuchs. Squareback saddle stitch, Tunebook, Style, Fiddle, Tunebooks. Celtic / Irish. Book. 128 pages. Mel Bay Publications, Inc #96323. Published by Mel Bay Publications, Inc (MB.96323).
ISBN 9780786625420. UPC: 796279039840. 8.75 x 11.75 inches.
This book is the ideal primer for anyone wishing to participate in an "Irish session". This musical gathering is apparently quite different than a blues, jazz or bluegrass jam session in that it is customary at Irish sessions to play in tight unison with the other musicians, adapting appropriate tempos, rhythms, and ornaments in an attempt to fit in with the "groove". The Irish Session Tune Book features 300 reels, hornpipes, polkas, slides, and slip-jigs written without chord symbols for the melody instruments commonly played in Irish Sessions. The author shares a wealth of melodies collected over the past 10 years, the majority learned by ear at Irish sessions: fiddle, accordion, tinwhistle, tenor banjo, mandolin, bouzouki, etc. Authentic ornamentation is suggested for each tune with the admonition that ornamentation may vary from region to region and chorus to chorus.
Song List (306)
Paddy On The Railroad
Rakish Paddy
Reel of Mullinavat
Star Of Munster
The Swaggering Jig
Trip To Sligo
Bare Island
Chicago
Dr. O'neill
First House Of Connaught
Golden Keyboard
Gravel Walk
Maggie In The Woods
Primrose Lass
Richard's
Swinging On A Gate
The Cameronian
The Earl's Chair
Top of Cork Road
Con Cassidy
Dublin Reel
High Road To Linton
Kesh
Killfodda
Lad O'Beirne's
Mcdermitt's Fancy
Old Hag You Have Killed Me
Out On The Ocean
PALM SUNDAY
Pinch Of Snuff
Rolling Waves
Snug in the Blanket
Stack Of Barley
Sweeney's
Alexander's
Behind The Haystack
Burnt Old Man
Connaughtman's Rambles
Connie Walsh's Slide
Donneybrook Fair
Kitty's Gone A-Milking
Langstrom's Pony
Mamma's Pet
Miss Johnson
Moving Clouds
Mulvihill's
Paddy Fahy's
Road To Rio
Sailor on the rock
Sean Ryan's
Showman's Fancy
Silver Spear
Smash The Windows
Sporting Pitchfork
Tenpenny Bit
The Butterfly
Tom Billy's
Trip To Durrow
When Sick Is It Tea You Want?
Boys Of Bluehill
Britches Full of Stitches
Durang's
Eileen Curran
Fahy's
Farewell To Connaught
Green Grow the Rushes
Killavil Postman
Morning Dew
Paddy's Trip To Scotland
Pay the reckoning
Tongs By The Fire
Toss The Feathers
West Clare Jig
Bank of Ireland
Charlie Harris
Cup of Tea
Dick Gossip's
Dingle Regatta
Father Kelly's too
Hardiman The Fiddler
Harvest Home
John Bowes
Kerry Polka
Kitty's Wedding
Lark in the Morning
Off To California
Pigeon On The Gate
Providence
Rights Of Man
Sean Ryan's Too
Sporting Nell
Tarbolton
Banks Of Inberness
Boys Of The Town
Drunken Landlady
Eavesdropper
Fairy Reel
Father Kelly's
John Brennan's
Kathleen Brennan
Lady Anne Montgomery
Munster buttermilk
Old Man Dillon
Redican's
Scottish Polkas
Silver Spire
Sliebe Russel
Tam Lin
Temperance Reel
Tripping Upstairs
Willy Coleman's
Blackthorn Stick
Boil The Breakfast Early
Bruce's
Crowley's
Dan Dowd's
Geese In The Bog
Humours of Tulla
Over The Moor To Maggie
Patsy Geary's
Rakes Of Clonmel
Ray's Favorite
The Skylark
The Traveller
Trip To Athlone
Fred Finn's
Glass Of Beer
Jordan Farm
Lark On The Strand
Maid At The Spinning Wheel
Maid Behind the Bar
Martin Wynne's
Mountain Road
Old woman tossed up in a blanket
O'rourkes
Ryan's
Sheehan's
Tea song
The Gallowglass
Walls Of Liscarroll
Atlantic Wave
Banish Misfortune
An Irishman's Heart To The Ladies
Banks Of Lough Gowna
Boys Of Ballisodare
Carraroe
Castle Kelly
Flowing Tide
Home Ruler
Humours of Westport
Joe Cooley's
John Dwyer's
Keith Murphy
Larry O'Gaff
Leitrum Fancy
Lilting Banshee
Nine Points Of Roguery
Off She Goes
Paddy On The Turnpike
Shannon Bells
The Mountain Top
Tobin's Favorite
Balleydesmond Polkas
Blarney Pilgrim
Captain Byng
Cliffs of Moher
Dear Lisa
Denis Murphy's Slide
Galway Bay
Gander in the pratie hole
Gold Ring
Golden Eagle
High Reel Too
Humours Of Ennistymon
Jessica's
Johnnie Mickey's
Maggie Brown's
Morrison's
Old grey goose
Paddy Clancy's
Richard Brennan's
Sergeant Early's Dream
Sweeney's Wheel
Trim The Velvet
Boys Of Ballysadare
Congress
Galway
Greenfields Of America
Heather breeze
Leather Away The Wattle-O
Liverpool
Martin Wynne's Too
Paddy O'brien's
Peter Street
Pipe on the Hob
Rose In The Heather
Ships Are Sailing
Stoney Steps
Tar Road to Sligo
The Reconciliation
Wise Maid
Andy Defarlis
Bucks Of Oranmore
Concertina Reel
Drowsy Maggie
Gregg's Pipes
Hunter's Purse
Irish Washerwoman
Jackson's
Maid In The Blue Bonnet
Mcdermott's
Mcmahon's
Micky Chewing Bubblegum
Mug Of Brown Ale
Rakes Of Kildare
Rambling Pitchfork
Salamanca
Sally Gardens
Shaskeen
Sligo Maid
Spellan The Fiddler
Stack of Wheat
The Gobby, O
The Parish Jig
The Scholar
Yellow Tinker
Ah Surely
Chicago Slide
Connamara Stocking
Crabs in the Skillet
Dancing Tables
Fisher's
Glen Allen
Going To The Well For Water
Maid Of Mt. Kisco
Return To Miltown
Road To Lisdoonbarna
Saddle The Pony
Shannon breeze
Swallowtail
The Boyne Hunt
Ballybournie Polka
Bank of Turf
Boy In The Boat
Christmas Eve
From Galway To Dublin
Jackie Coleman's
Jig Of Slurs
Julia Delaney
Kid on the Mountain
Knotted Cord
Mason's Apron
Master Crowley
Miss Mcleod
O'Keefe's Slide
Sweeney's Dream
Tear The Calico
Tell Her I Am
The Master's Return
Touch Me If You Dare
Whinny Hills Of Leitrim
Butcher's
Coleraine
Convenience Reel
Fermoy Lasses
First Of May
Foxhunter's
High Part Of The Road
High Reel
Humours Of Ballyloughlin
John Whelan's
Kildare Fancy
Killarney Boys Of Pleasure
Killavil Fancy
Longford Tinker
Maid Of Ardagh
Merrily Kiss The Quaker's Wife
Miss Monaghan
Mist On The Mountain
Musical Priest
Newmarket
Old Bush
Plains Of Boyle
Poppy Leaf
Rambling Pitchfork Too
Sheila Coyles
Swedish Jig
Woman Of The House
Belfast
Boys of the Lough
Duke Of Leinster's Wife
Dusty Miller
Finnish
Haste to the Wedding
Jenny's Chickens
John Whelan's Too
Lannigan's Ball
Lucy Campbell
Maids Of Castlebar
Andy Mcgann's
Behind The Bush In The Garden
Bells Of Tipperary
Boil The Breakfast Medley
Contentment Is Wealth
Dinky's
Flowers of Edinburgh