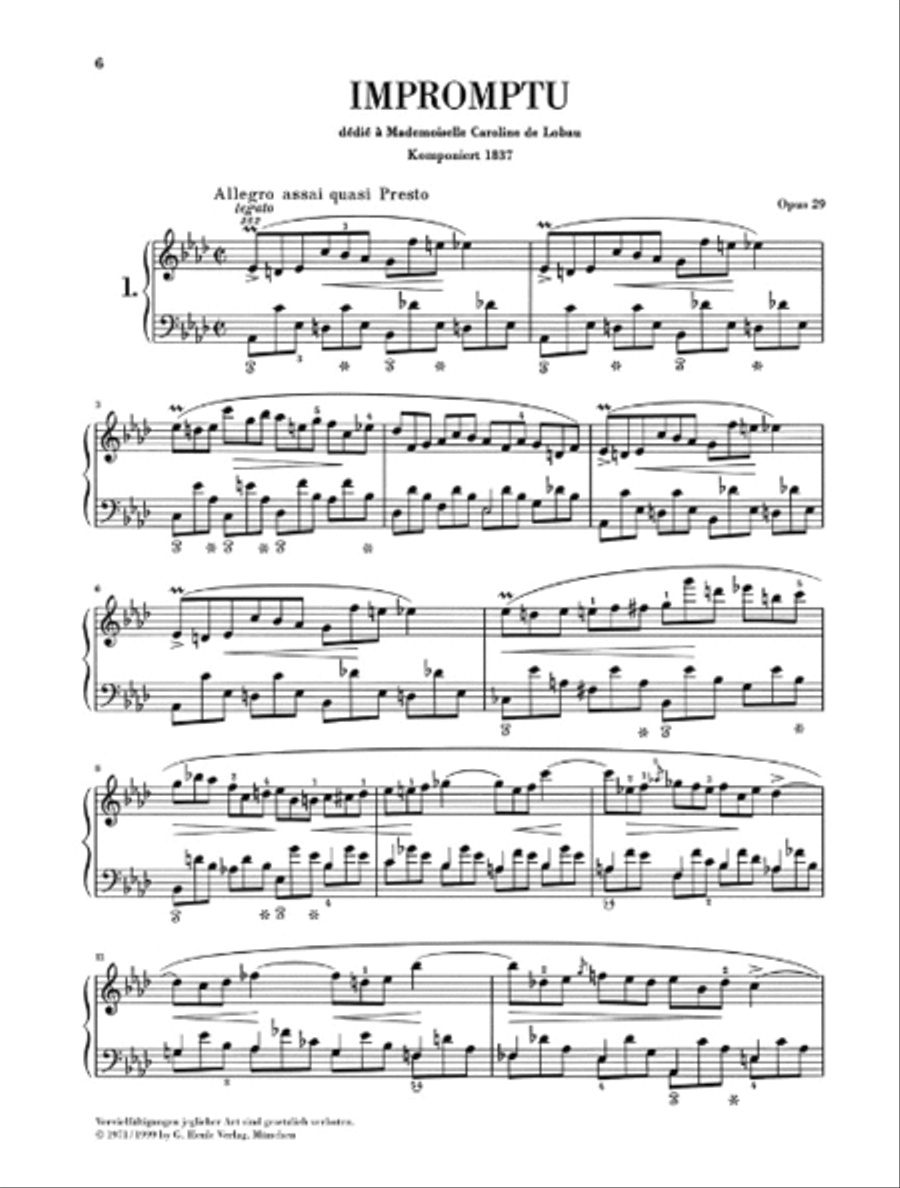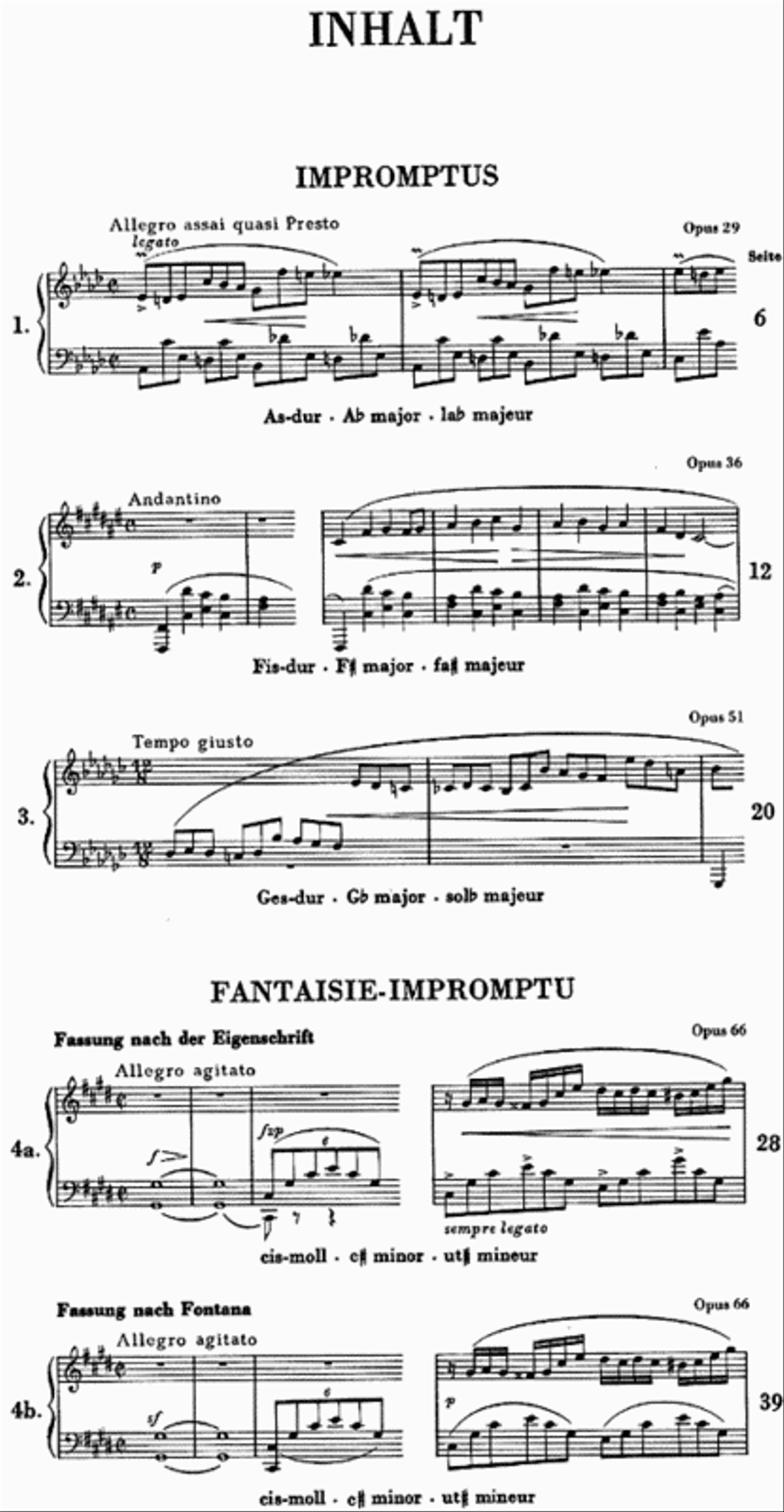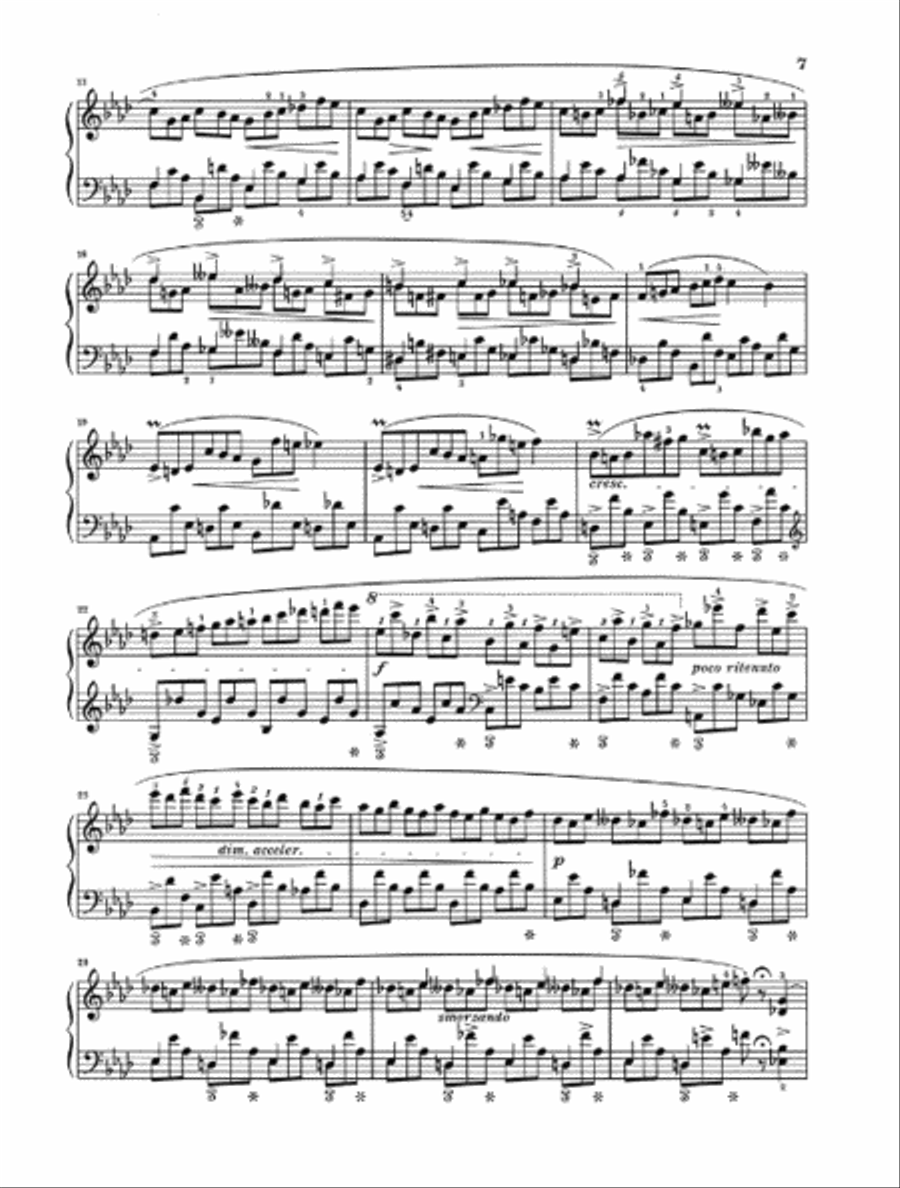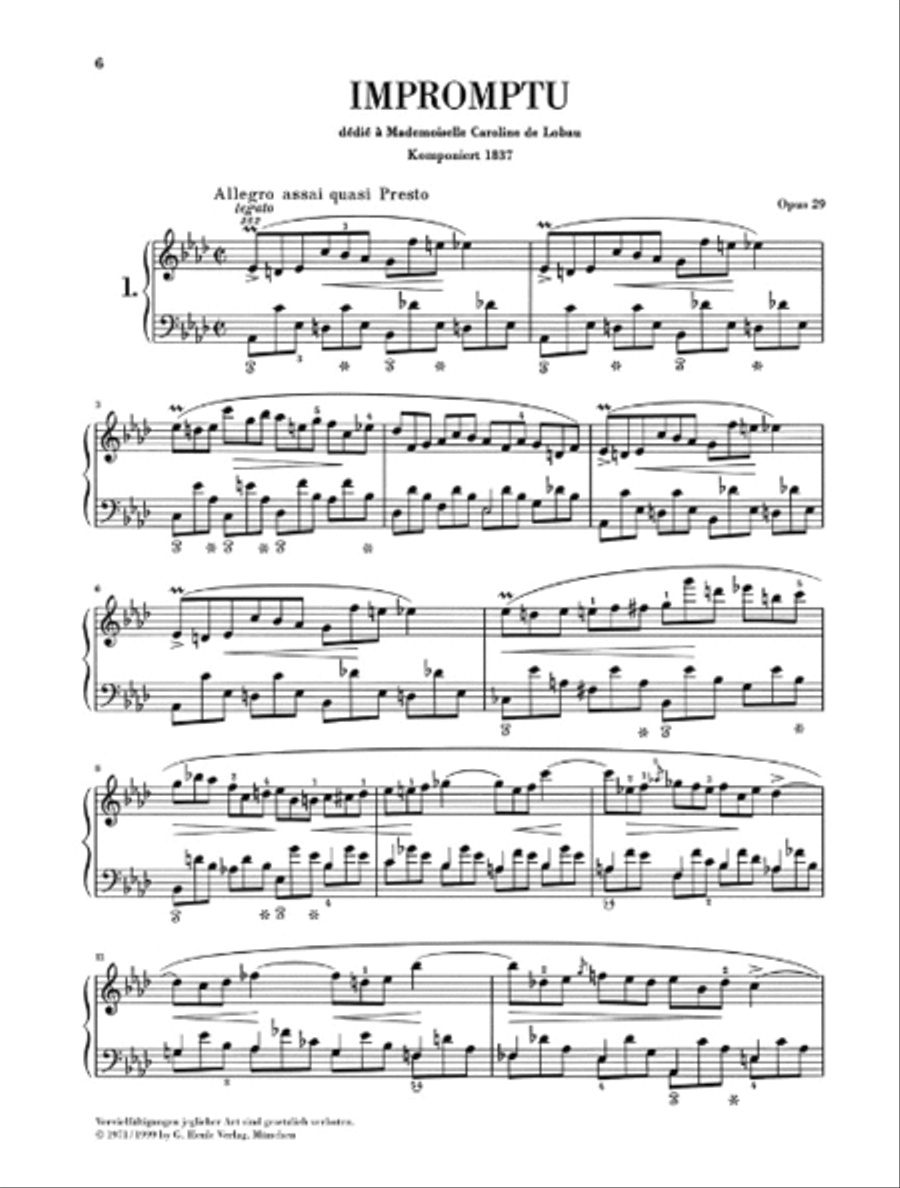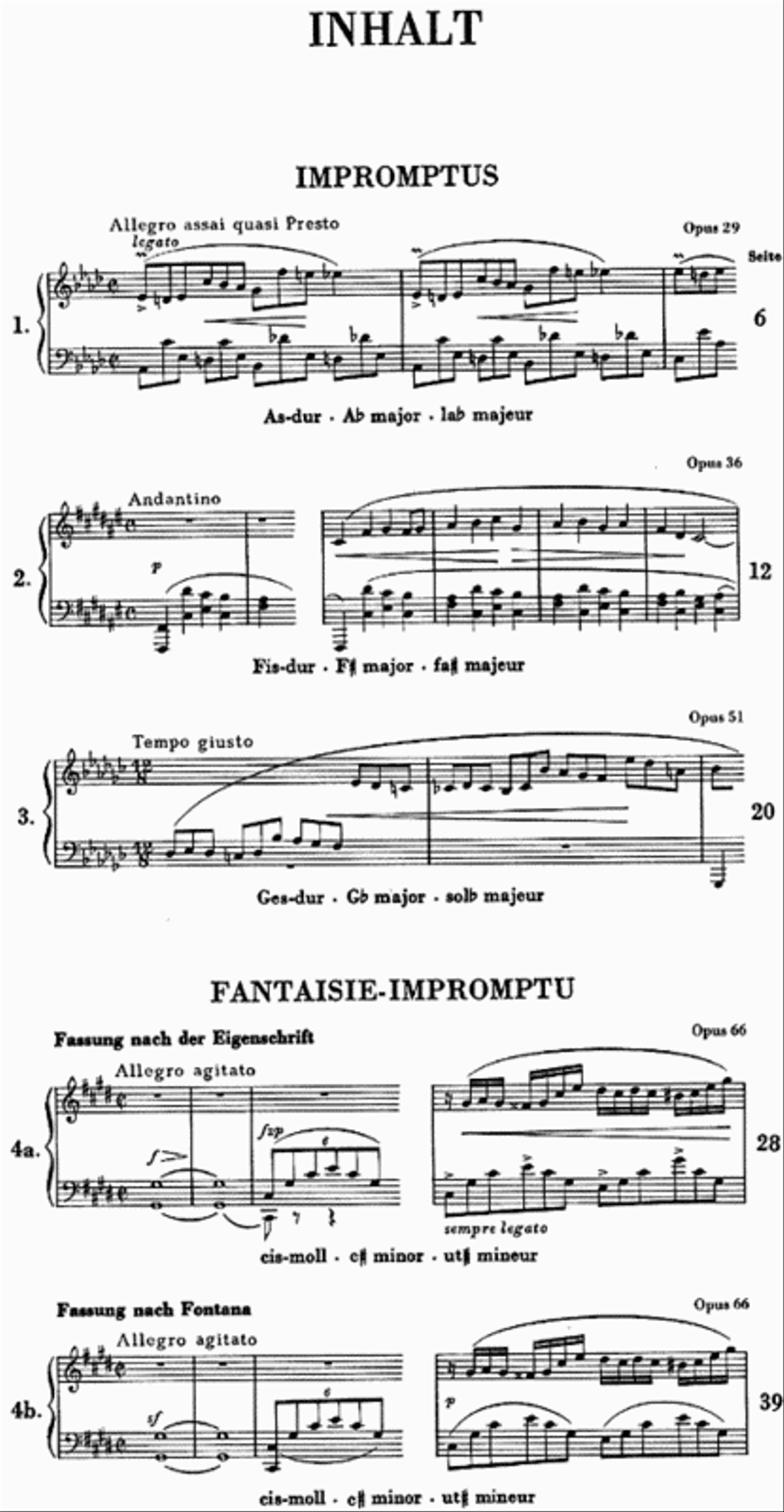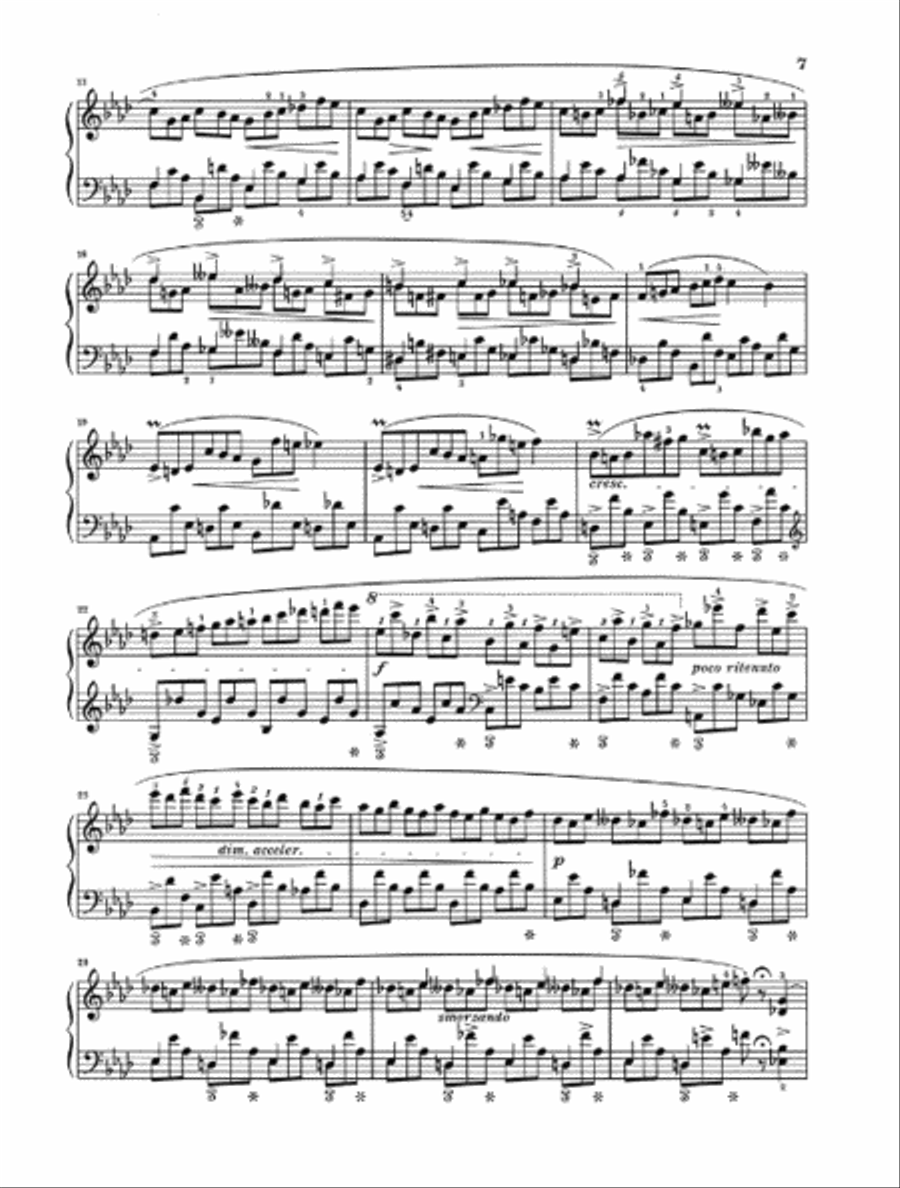 Available
Ready to ship in 24 hours
Taxes/VAT calculated at checkout.
Detailed Description
Piano (Piano solo) - SMP Level 10 (Advanced)
SKU: HL.51480235
Piano Solo
. Composed by Frederic Chopin. Edited by Ewald Zimmermann. Sheet Music. Paperbound. Henle Music Folios. Urtext edition-paper bound. Romantic Period. Collection (softcover). With introductory text, performance notes and fingerings. 52 pages. G. Henle #HN235. Published by G. Henle (HL.51480235).
ISBN 9790201802350. UPC: 9790201802350. 9x12 inches.
Hardly unexpectedly for a genre created by Franz Schubert, Chopin's four Impromptus have a strongly improvisatory character, while still overflowing with fleet-footed lightness, as well as with dignity and tastefulness. This applies above all to the first three pieces of this volume, opp. 29, 36 and 51. Whereas the first was written in 1837, the other two were composed during Chopin's relationship with the authoress George Sand, at her country seat of Nohant: op. 36 in 1839, op. 51 three years later. The opus number of the Fantaisie Impromptu, op. 66, is misleading, since the piece had already been written in 1834 as the first of the four works. Chopin had apparently not envisioned its printing, and it was issued only after his death, thanks to the efforts of his friend Julian Fontana. The print diverges so strongly from the – fortunately – extant autograph, however, that both versions are reproduced in the Henle Urtest edition.
About Henle Urtext
What I can expect from Henle Urtext editions:
error-free, reliable musical texts based on meticulous musicological research - fingerings and bowings by famous artists and pedagogues
preface in 3 languages with information on the genesis and history of the work
Critical Commentary in 1 – 3 languages with a description and evaluation of the sources and explaining all source discrepancies and editorial decisions
most beautiful music engraving
page-turns, fold-out pages, and cues where you need them
excellent print quality and binding
largest Urtext catalogue world-wide
longest Urtext experience (founded 1948 exclusively for "Urtext" editions)
About SMP Level 10 (Advanced)
Very advanced level, very difficult note reading, frequent time signature changes, virtuosic level technical facility needed.
Song List (4)
Impromptu, A flat major, op. 29 (Piano solo)
Impromptu, F sharp major, op. 36 (Piano solo)
Impromptu, G flat major, op. 51 (Piano solo)
Fantaisie-Impromptu (in two versions), C sharp minor, op. post. 66 (Piano solo)