George Gershwin -- Complete Works for Solo Piano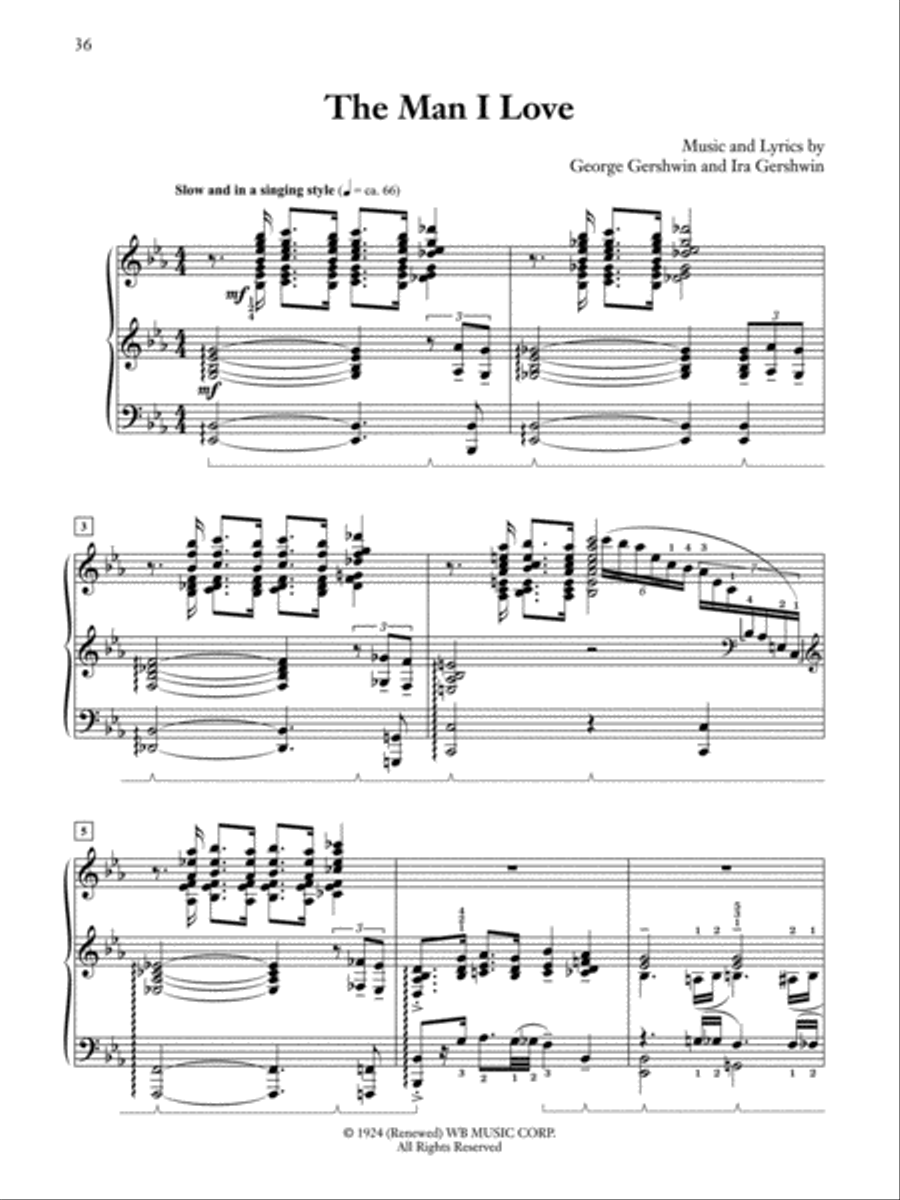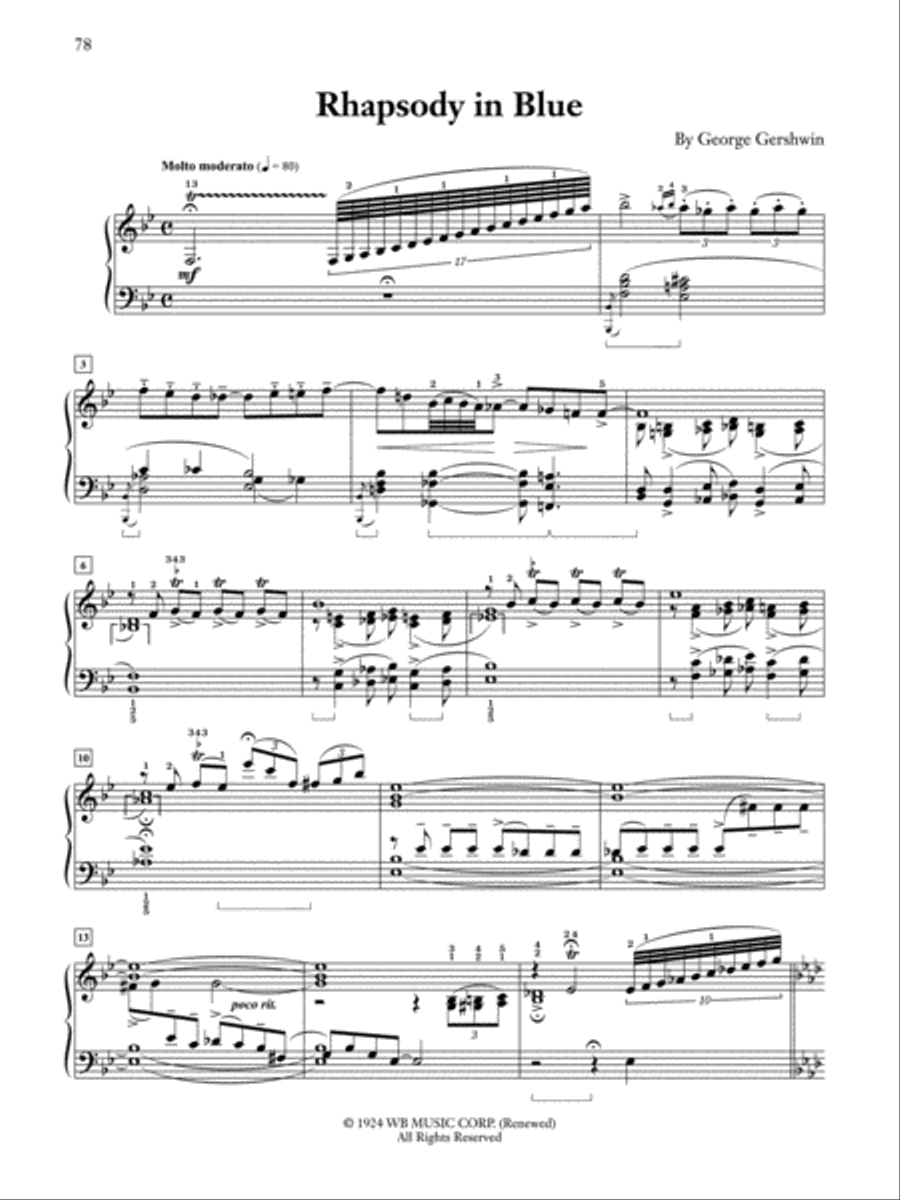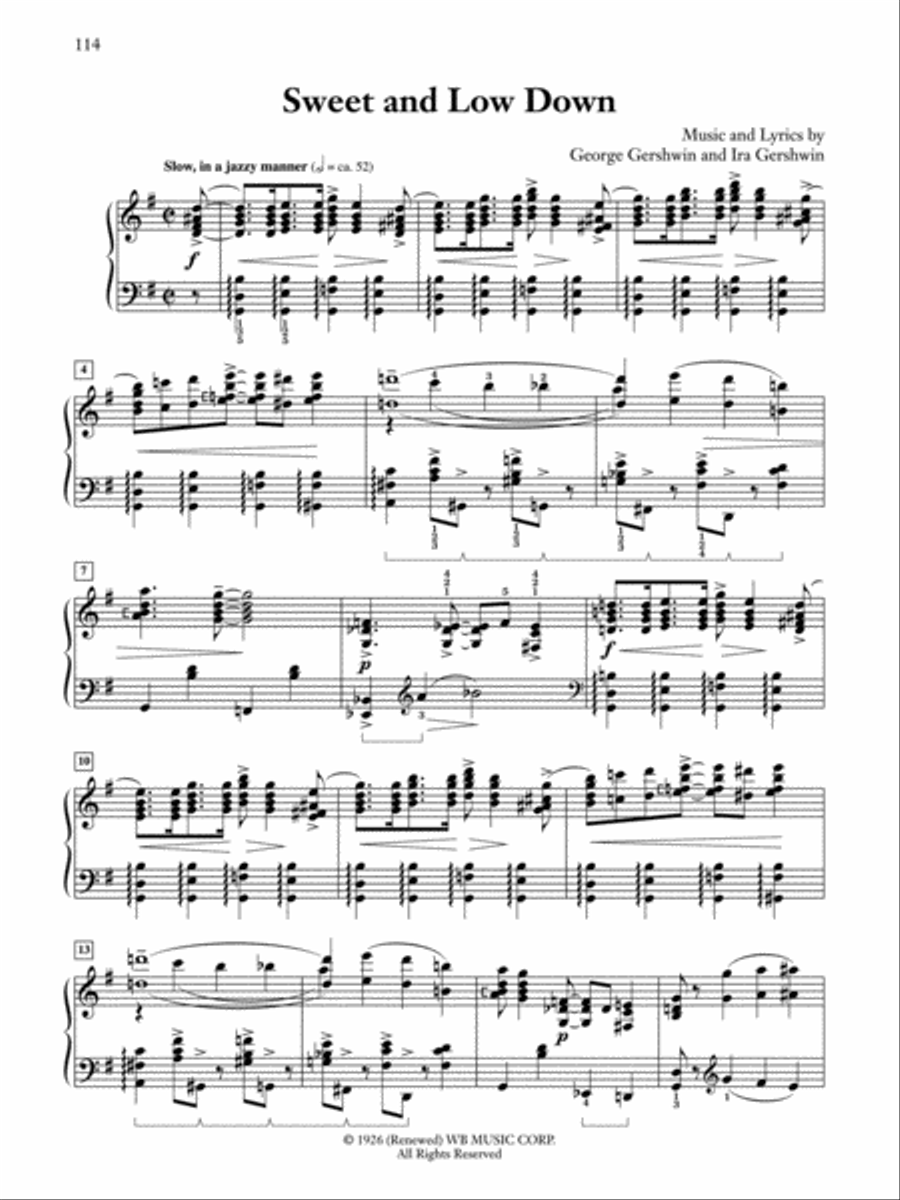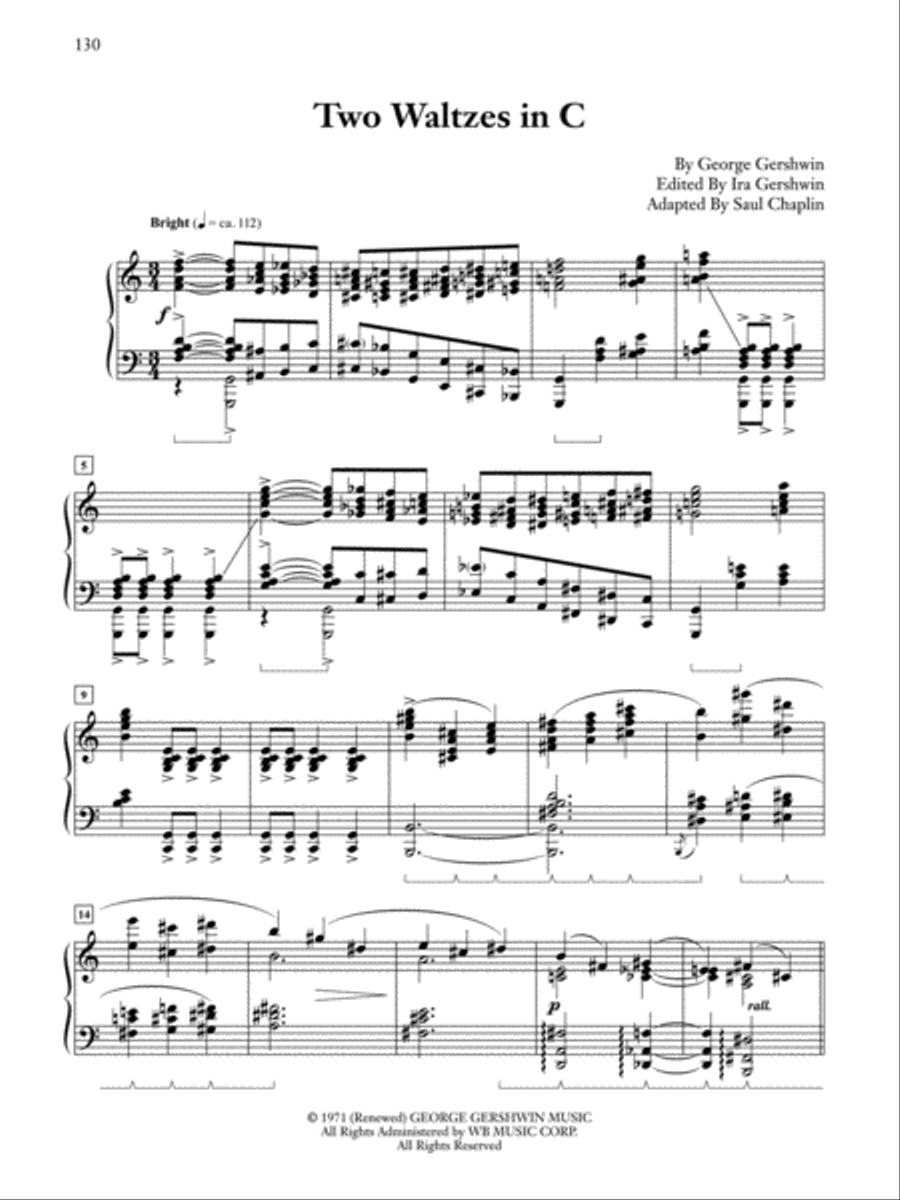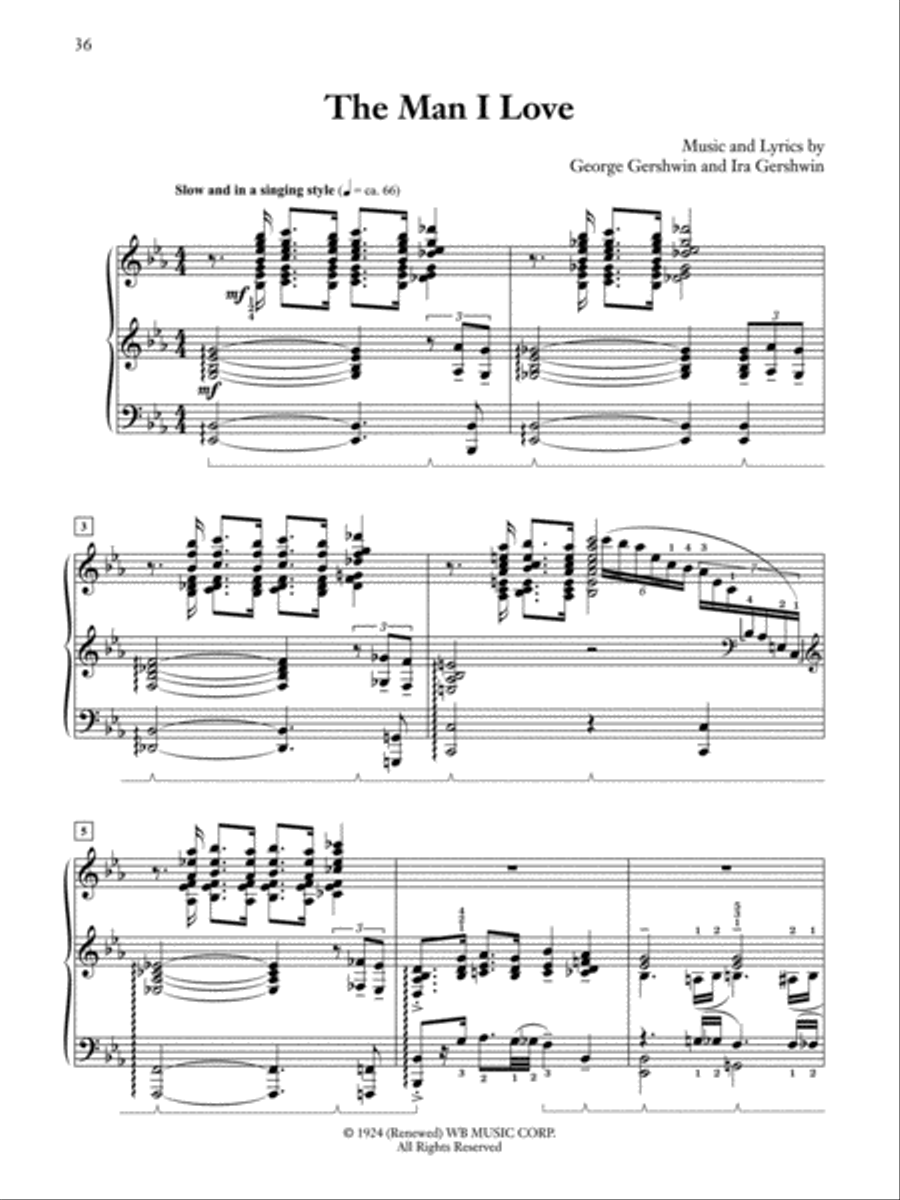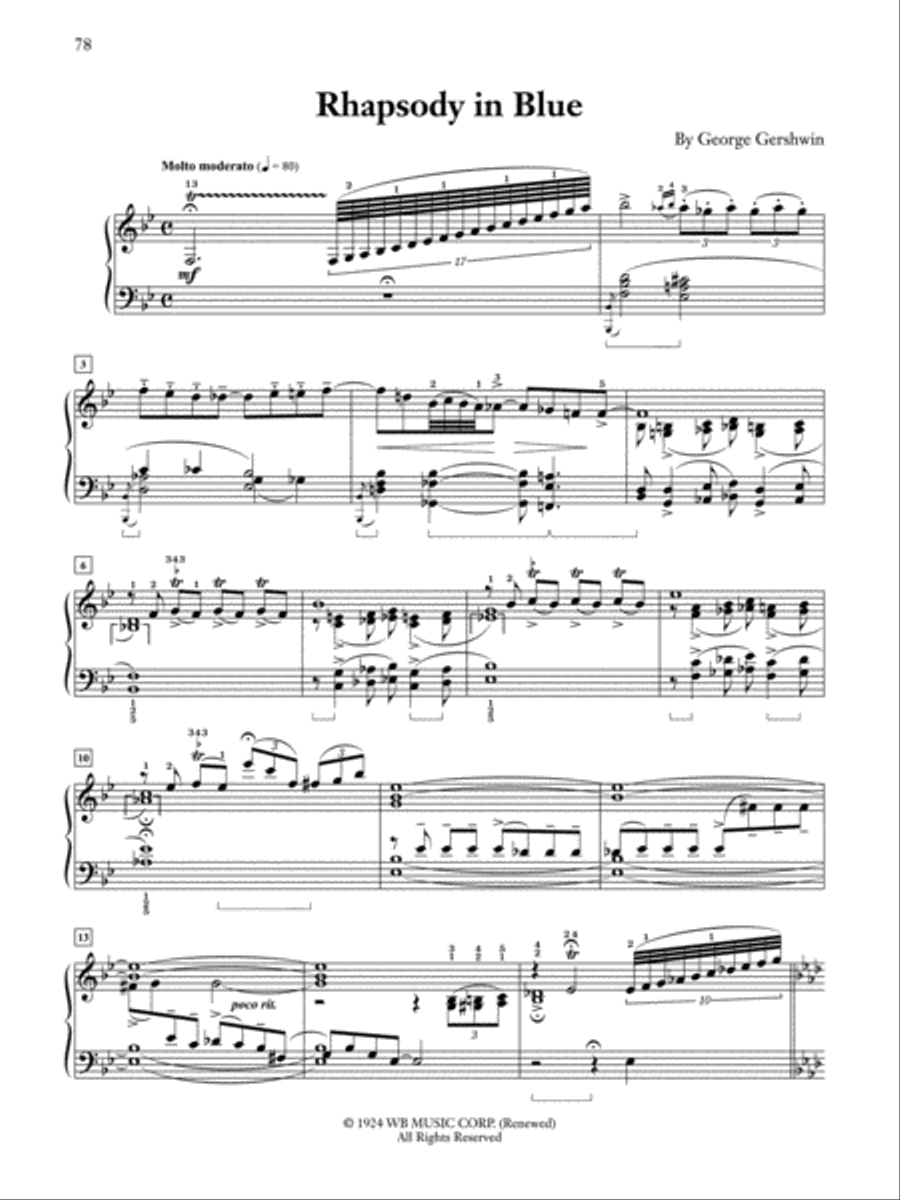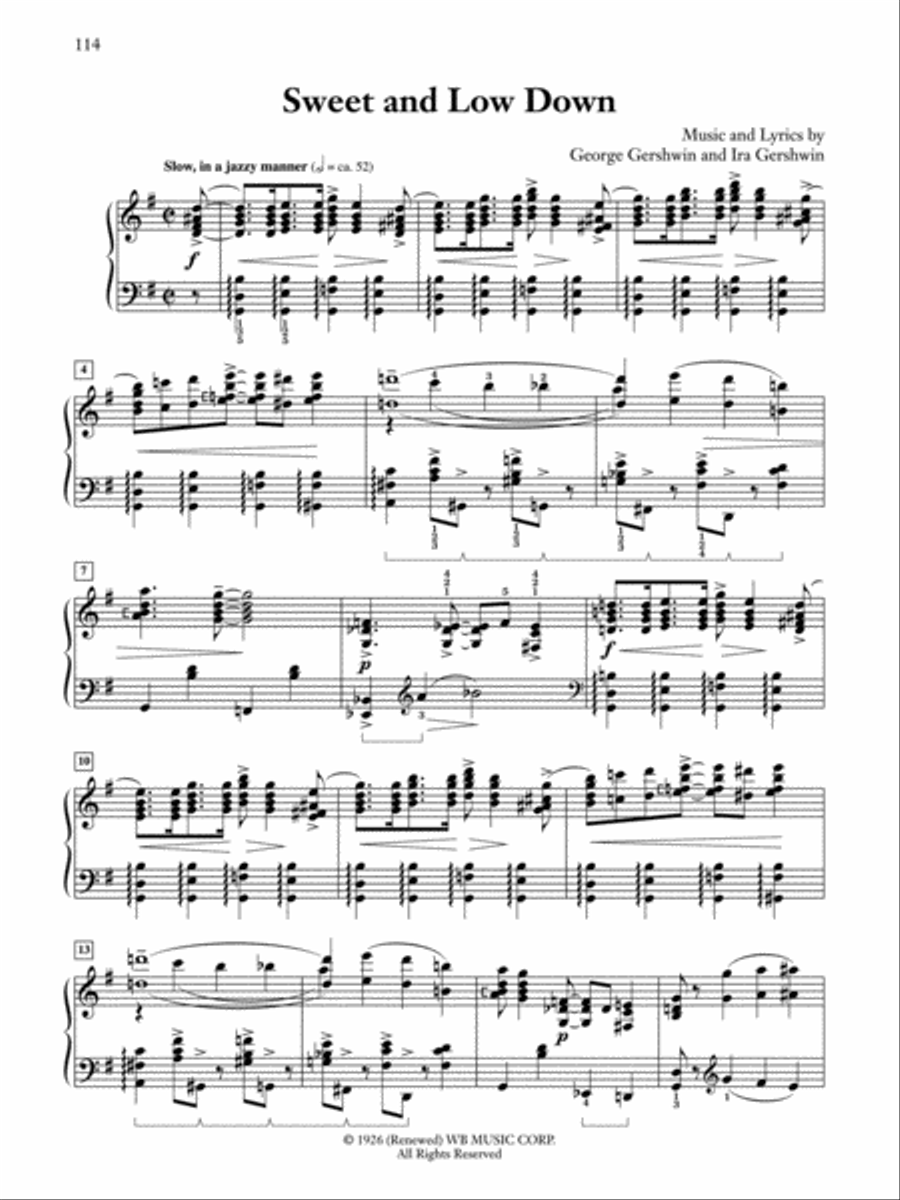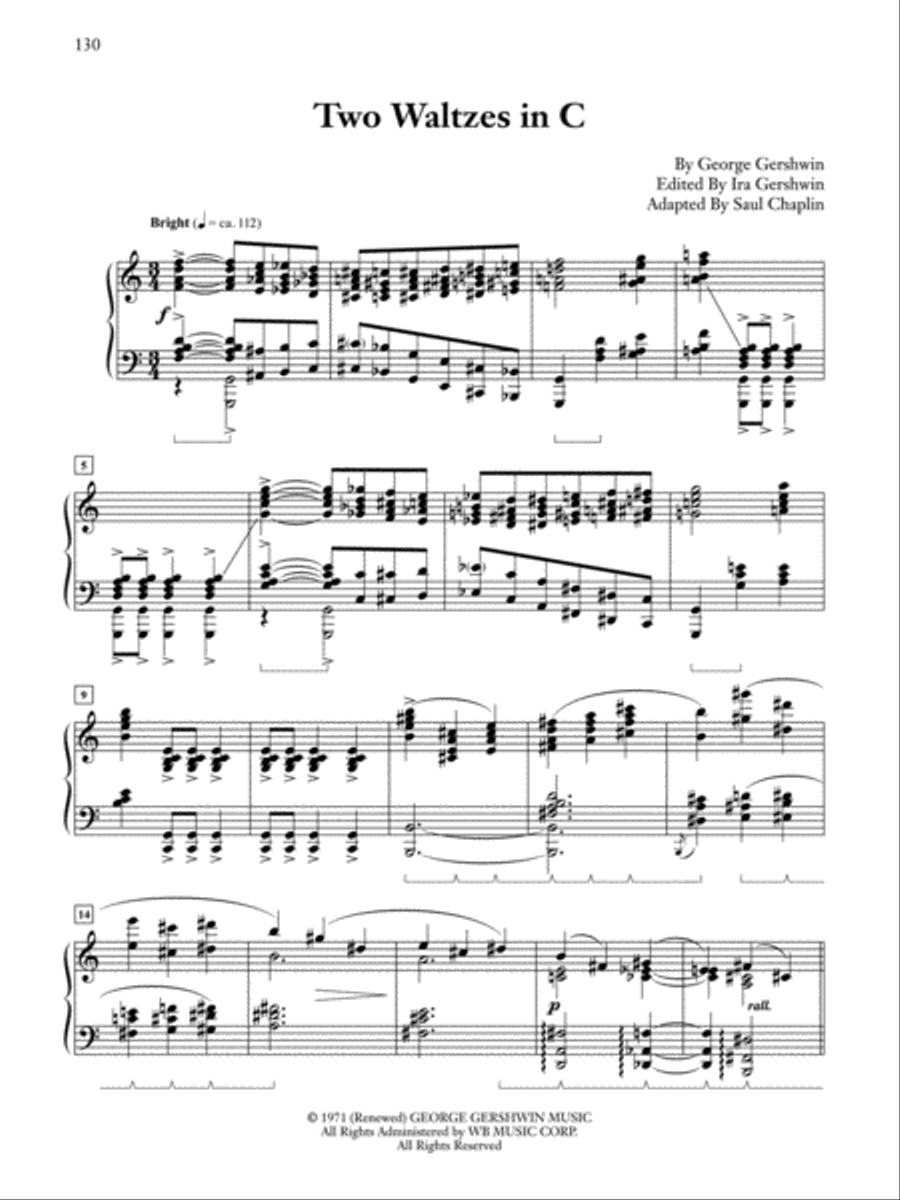 George Gershwin -- Complete Works for Solo Piano


Available
Ready to ship in 24 hours
Taxes/VAT calculated at checkout.
Detailed Description
Piano - Advanced; Early Advanced
SKU: AP.31882
Composed by George Gershwin. Edited by Maurice Hinson. Artist/Personality; Masterworks; Piano Collection. Alfred Masterwork Edition. 20th Century; Jazz; Masterwork; Recital. Book. 136 pages. Alfred Music #00-31882. Published by Alfred Music (AP.31882).
ISBN 9780739057216. UPC: 038081343723. English.
Editor Maurice Hinson has compiled this outstanding collection of George Gershwin's complete works for solo piano. Includes performance notes and helpful editorial pedal and fingering suggestions to aid in achieving a stylistic performance. Titles: Clap Yo' Hands * Do-Do-Do * Do It Again * Fascinating Rhythm * I Got Rhythm * I'll Build a Stairway to Paradise * Jasbo Brown Blues * Liza (All the Clouds'll Roll Away) * The Man I Love * Merry Andrew * My One and Only * Nobody but You * Oh, Lady Be Good * Prelude I * Prelude II (Blue Lullaby) * Prelude III (Spanish Prelude) * Prelude (Novelette in Fourths) * Prelude (Rubato) * Prelude (Melody No. 17) * Prelude (Fragment) * Promenade * Rhapsody in Blue (for Solo Piano) * Rialto Ripples * Somebody Loves Me * Strike Up the Band * Swanee * Sweet and Low Down * Swiss Miss * 'S Wonderful * That Certain Feeling * Three-Quarter Blues * Two Waltzes in C * Who Cares? (So Long As You Care for Me). Prelude (Novelette in Fourths) is a Federation Festivals 2016-2020 selection.
Song List (34)
Prelude (Rubato - 1923)
Promenade (Walking the Dog)
Three-Quarter blues
Merry Andrew
Jazzbo Brown Blues
Rhapsody in Blue
Oh, Lady Be Good!
Somebody Loves Me
The Man I Love (from "Strike Up the Band")
Do-Do-Do (from "Oh, Kay!")
Fascinating Rhythm
Clap Yo' Hands (from "Oh, Kay!")
Do It Again
I'll Build A Stairway To Paradise
Rialto Ripples
Nobody but You (from "La La Lucille")
Swanee
Prelude II (Blue Lullaby)
Impromptu in Two Keys ("East Is West")
Two Waltzes In C
Prelude III (Spanish Prelude)
Prelude I (Allegro Ben Ritmato e Deciso)
Sweet And Low Down
Swiss Miss (The Cab-Horse Trot)
That Certain Feeling
I Got Rhythm
Strike Up the Band! (from "Strike Up the Band")
Who Cares? (So Long As You Care For Me)
'S Wonderful (from "Funny Face")
Liza (All The Clouds'll Roll Away)
My One And Only
Prelude (Novelette In Fourths)
Prelude (Melody No. 17)
Prelude (Fragment - January 1925)