First Place for Jazz Aux Percussion

Introductory Method for Jazz Ensemble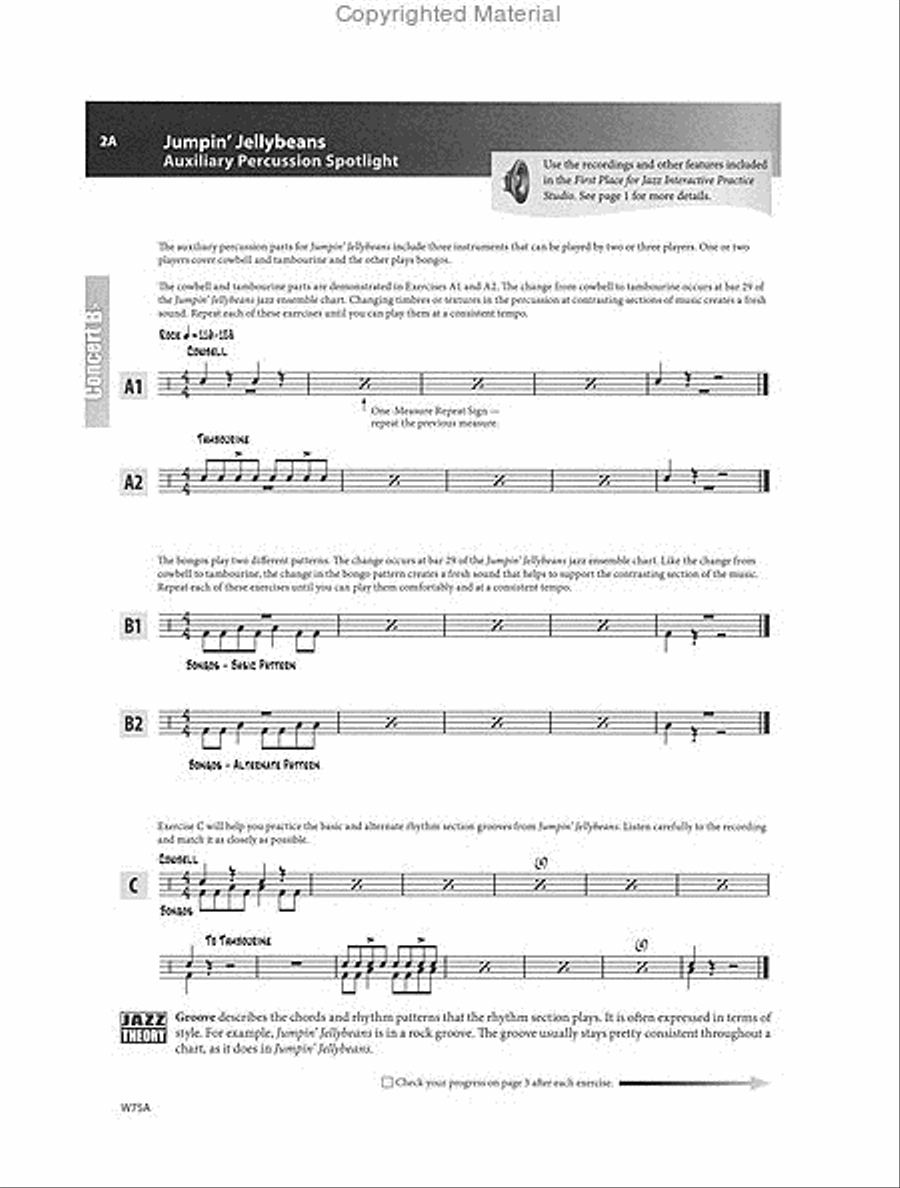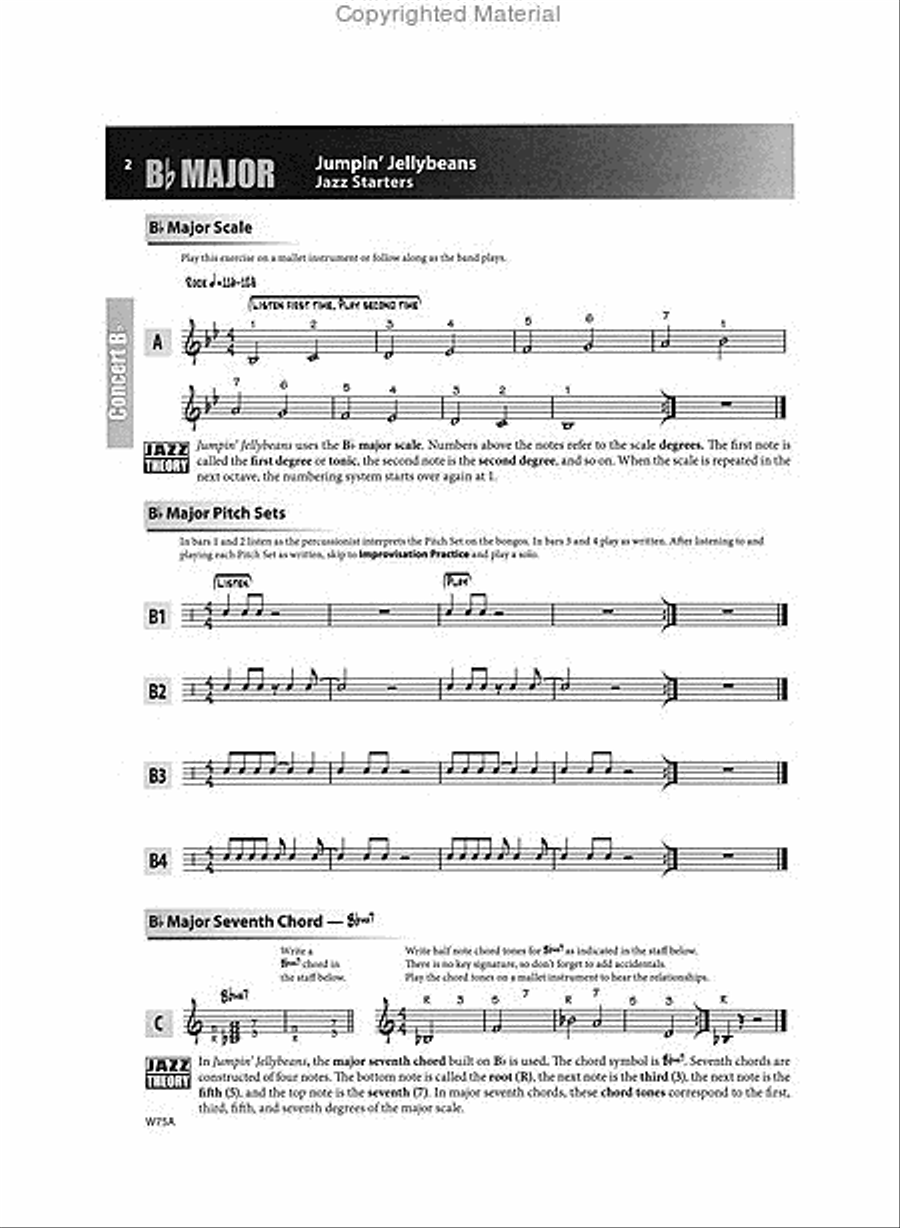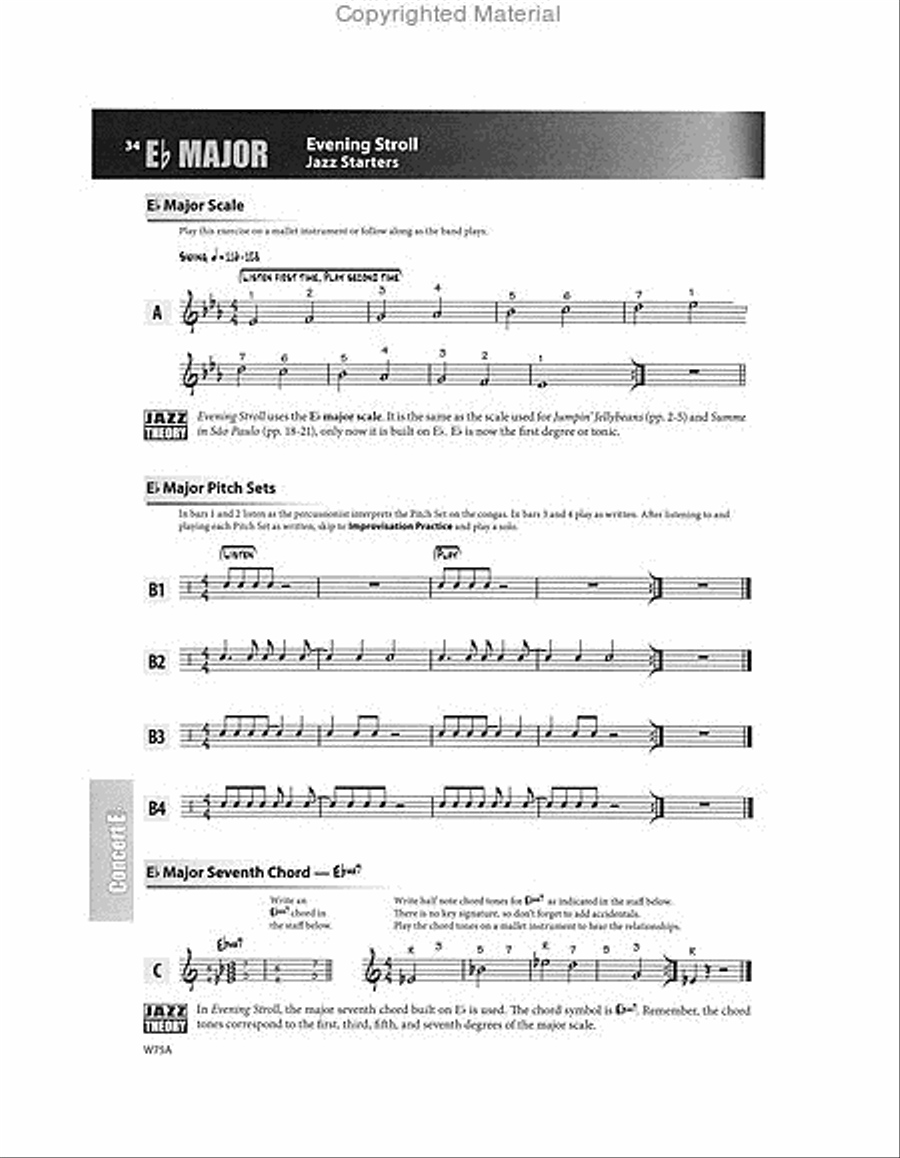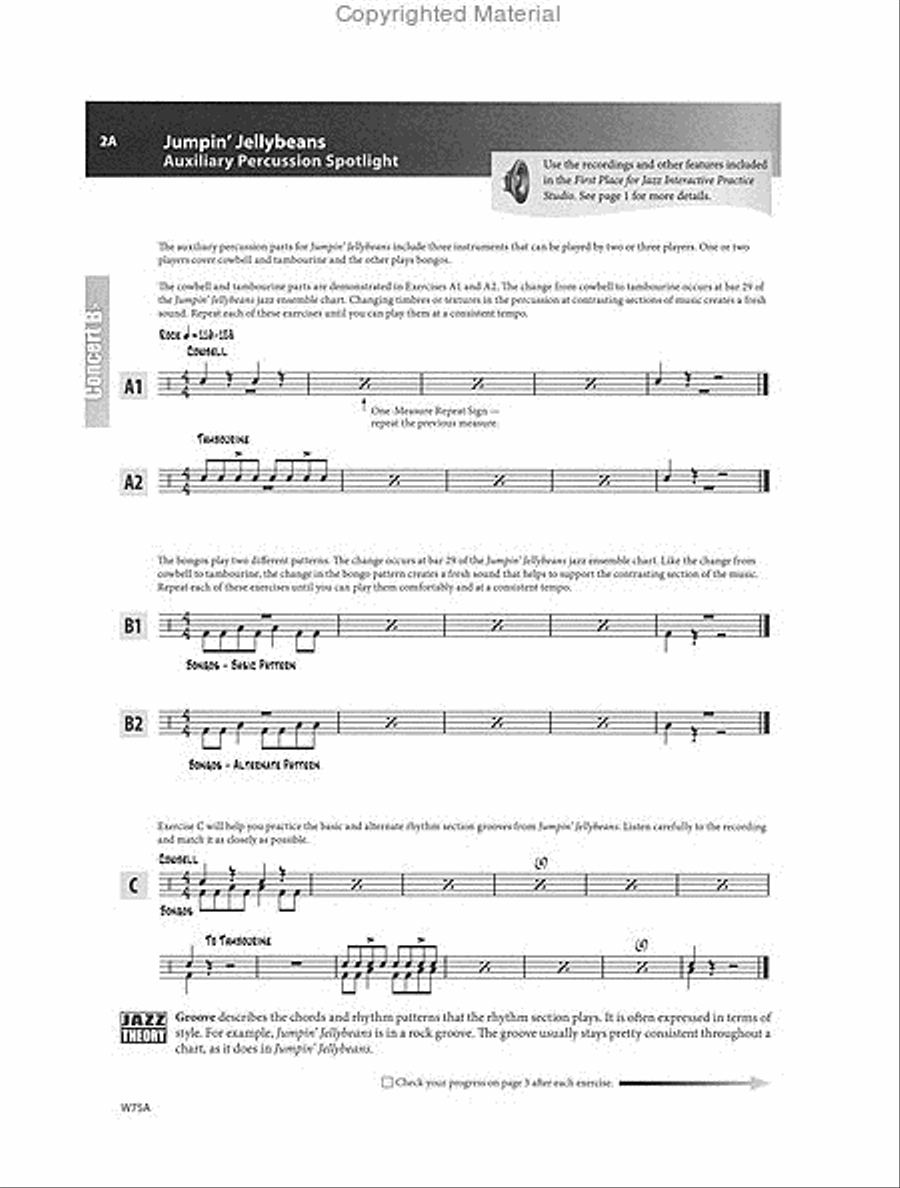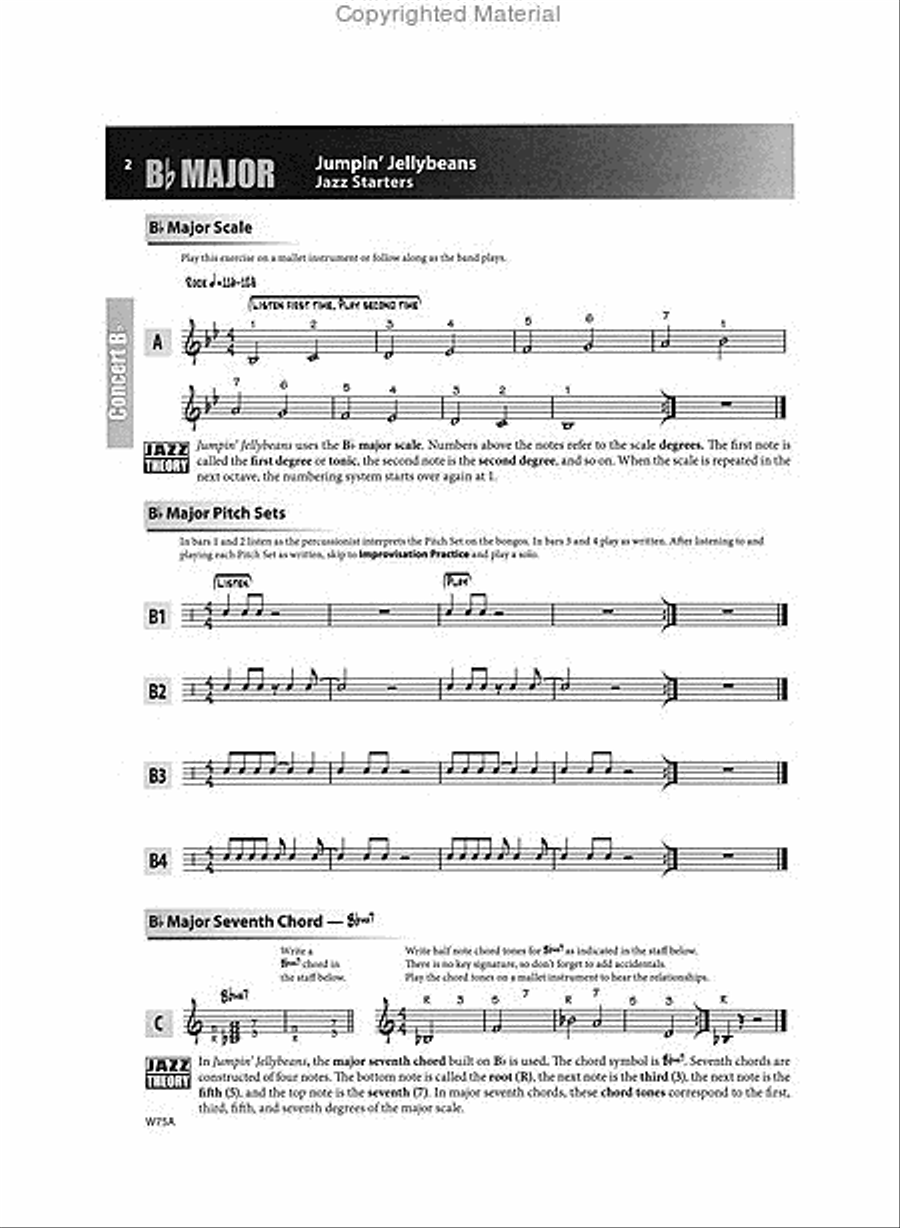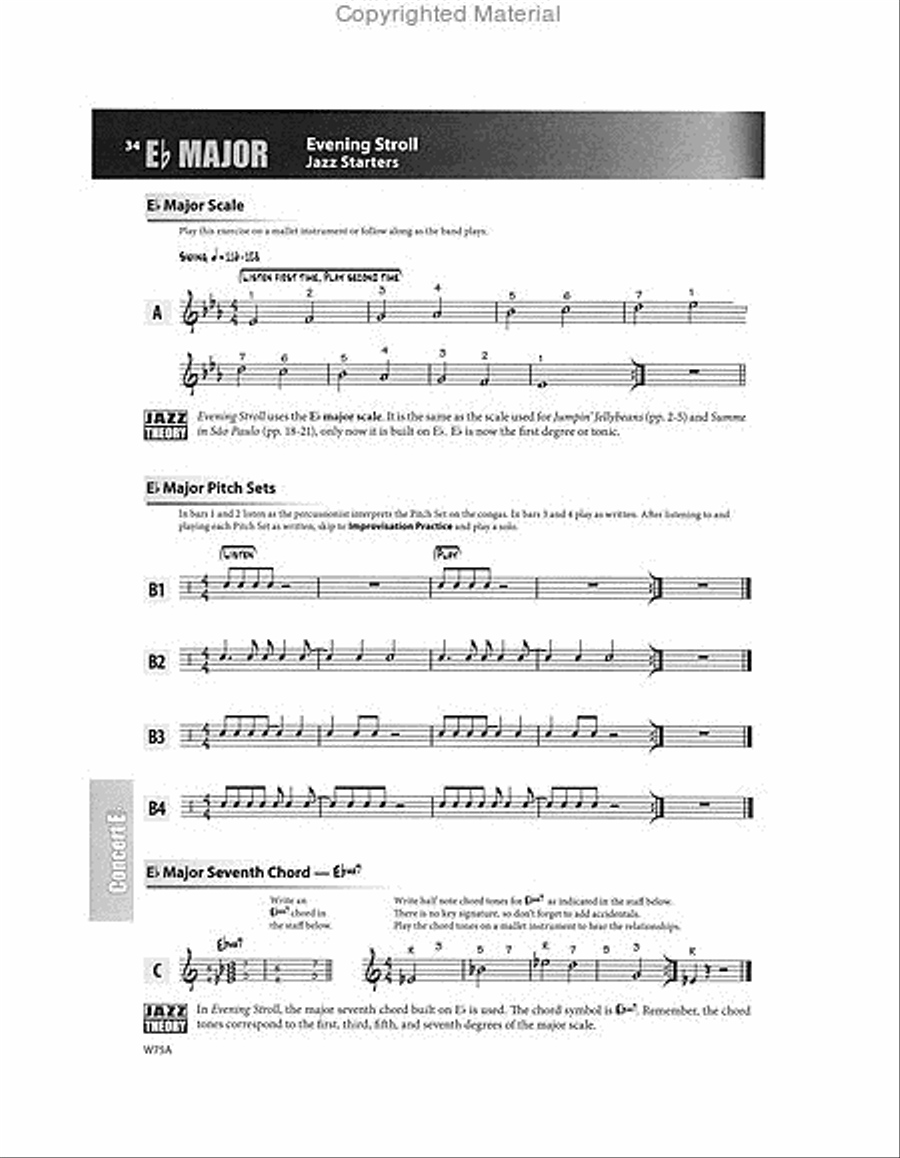 First Place for Jazz Aux Percussion

Introductory Method for Jazz Ensemble
Price reduced from

$13.99

to
$11.19
Available
Ready to ship in 24 hours
Taxes/VAT calculated at checkout.
Detailed Description
Band auxiliary percussion - beginner
SKU: KJ.W75A
Introductory Method for Jazz Ensemble
. Composed by Dean Sorenson. Band method. 1st Place for Jazz. Method. Method Book. Neil A. Kjos Music Company #W75A. Published by Neil A. Kjos Music Company (KJ.W75A).
ISBN 9780849771118.
First Place for Jazz is a comprehensive jazz curriculum built from the ground up - essential for implementing the jazz ensemble curriculum. The book is divided into three sections by key: Concert Bb, F, and Eb. Within each section the major, Mixolydian, Dorian, and blues scales and correlated chords of that key are introduced through Jazz Starters, Rhythm Section Spotlights, and Rhythm Sectionals. These enrichments prepare students to play each of the 12 original grade 1-2 Jazz Ensemble Charts and Lead Sheets. Suitable for group or individual instruction, this unique organization, combined with a host of innovative features including Kjos Interactive Practice Studio and availability in SmartMusic, will provide bands with the tools it will need.
Additional Features:
Aurally-presented Scales provide a foundation for more advanced improvisation study.
Pitch Sets are progressive - students learn to walk before they run.
Chords are introduced one at a time, allowing students to gradually master their harmonic understanding.
Rhythm Figures, taken from the jazz ensemble charts, help students to develop their understanding of the phrasing and articulations unique to jazz.
Improvisation Practice gives students the opportunity to apply what they learned in the Scale, Pitch Set, chord and Rhythm Figure exercises.
Let's Check Progress motivates students by allowing them to chart their growth.
Spotlights develop the individual skills of rhythm section players.
Instrument-specific recordings for all Jazz Starters, charts, and Lead Sheets are provided online in the First Place for Jazz Interactive Practice Studio.
Rhythm Sectionals build the rhythm section groove for the Jazz Ensemble Charts step-by-step.
Jazz Ensemble Charts cover rock, swing, and Latin styles, applying what students learn in the Jazz Starters, Spotlights, and Rhythm Sectionals. Books for alto sax, tenor sax, trumpet, and trombone include both lead and second parts on facing pages allowing all students on each instrument to use the same books.
All students can play the melody for each chart and strengthen their improv chops using the Lead Sheets. They are suitable for combo performance and individual practice.
About First Place for Jazz
All First Place for Jazz selections feature moderate ranges, notated rhythm section parts, and open solo sections.
Song List (12)
Jumpin' Jellybeans
Quarterback Sneak
A Darker Shade of Gray
Pink Flamingo Nigh
Summer in Sao Paulo
The Lady Knows Her Cheese
Lucky Seven
Chasing the Sun
Evening Stroll
Crutch Not Much
Little Bees
Rollin' the Blues Away