España Romántica. Anthology of Guitar Works by Spanish Masters of the 19th Century

Vol. 3: 14 Folk and Flamenco Pieces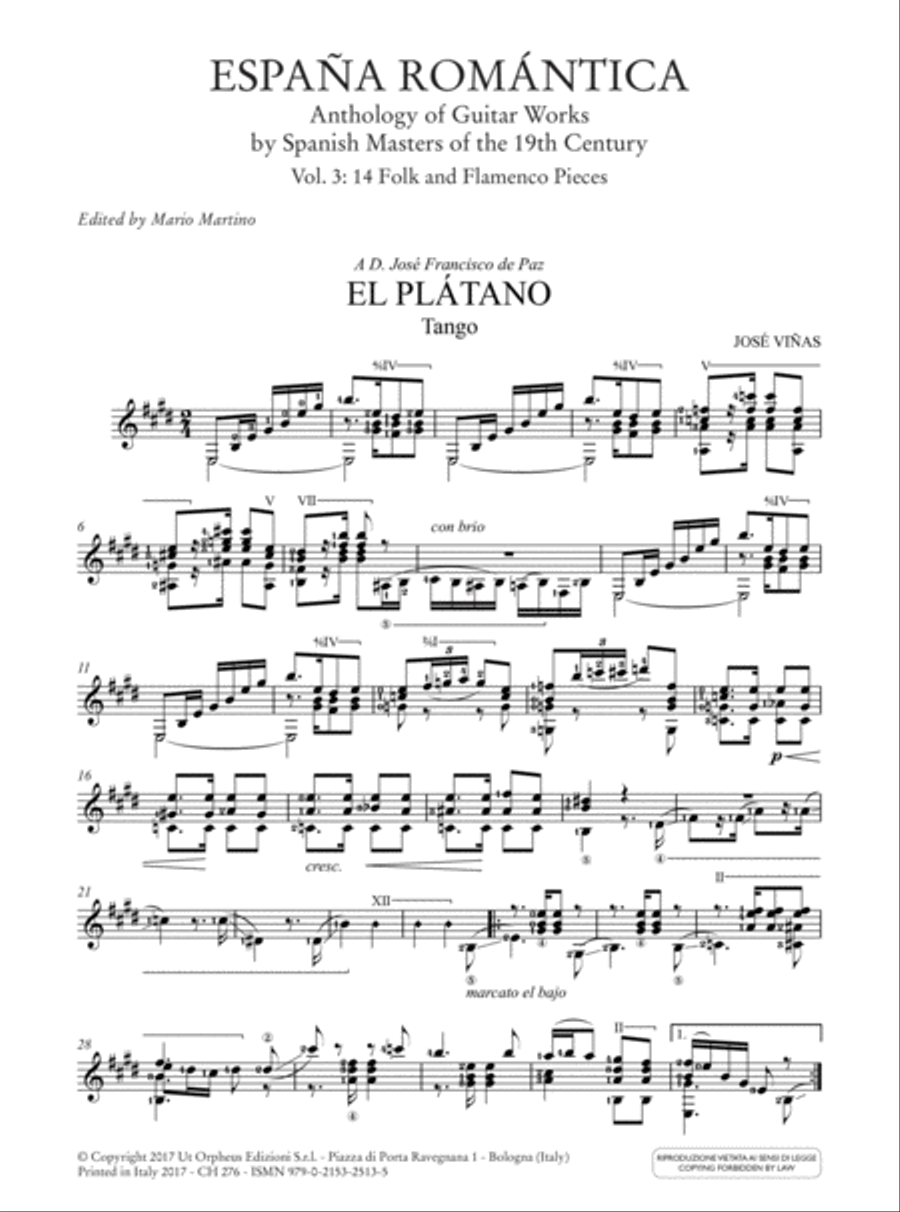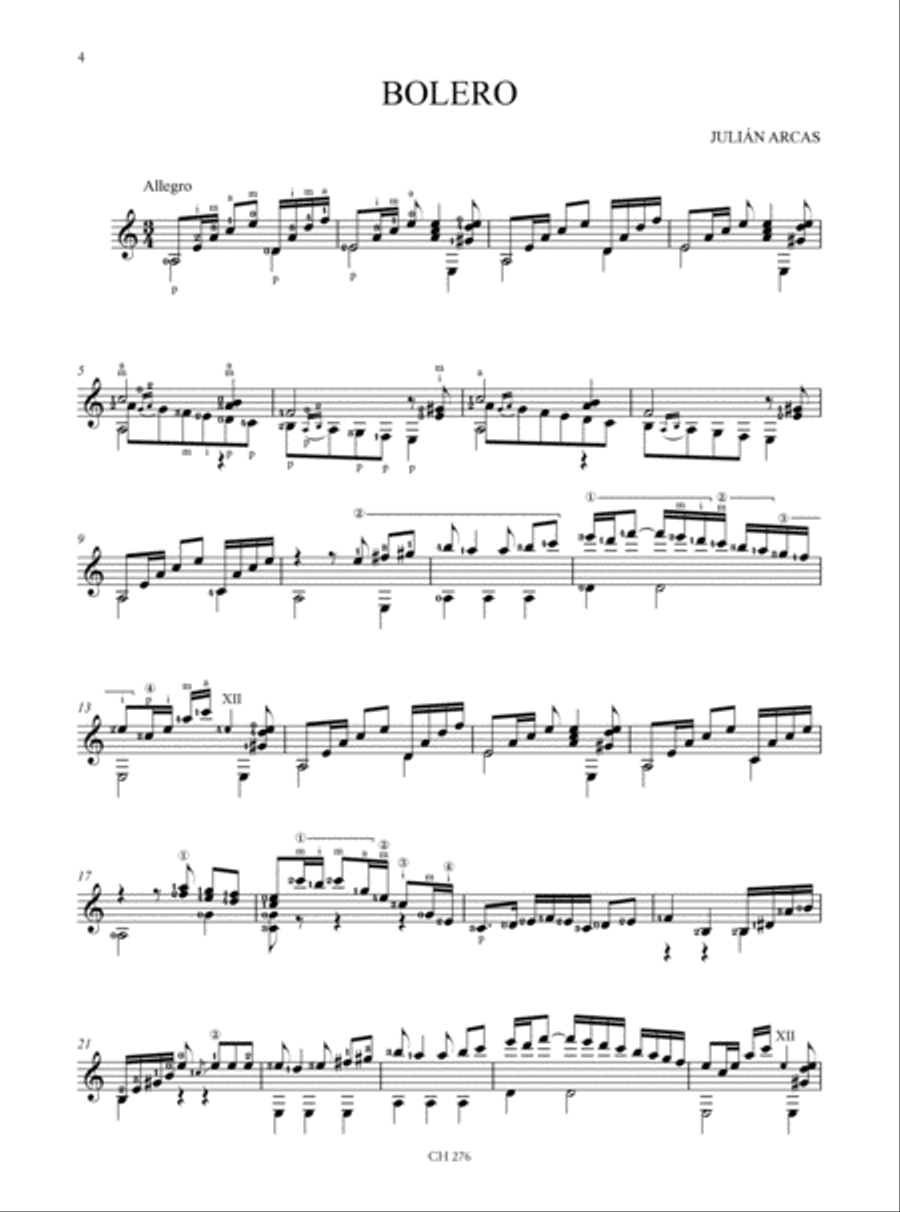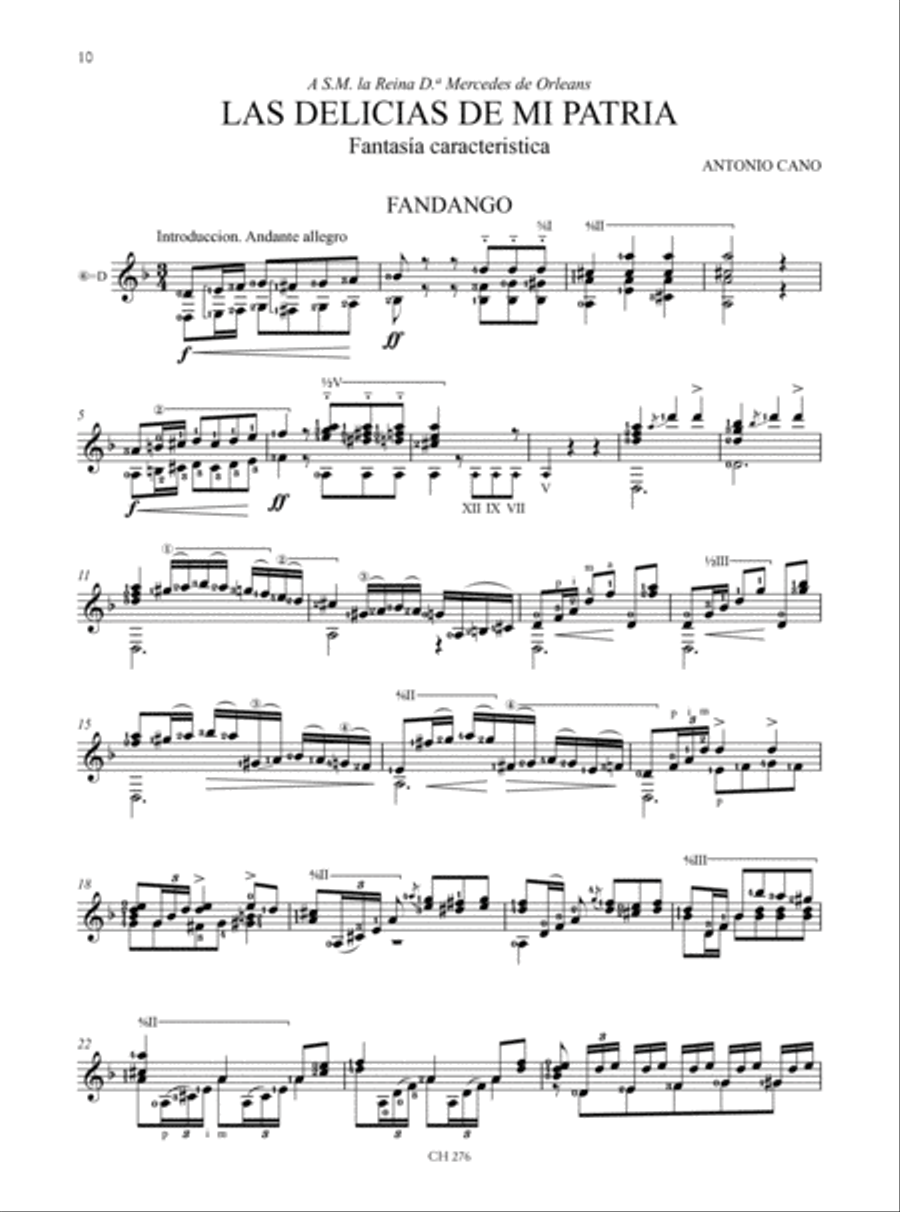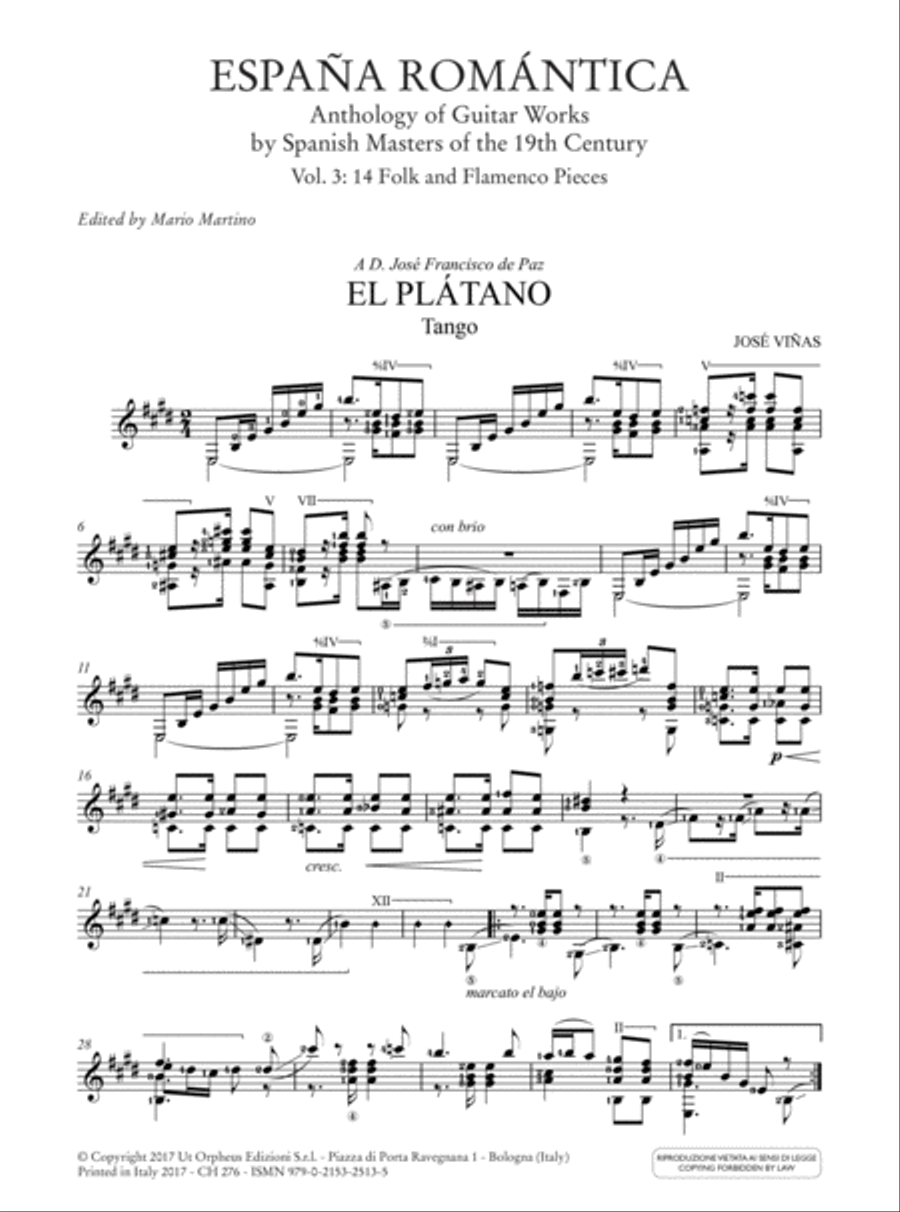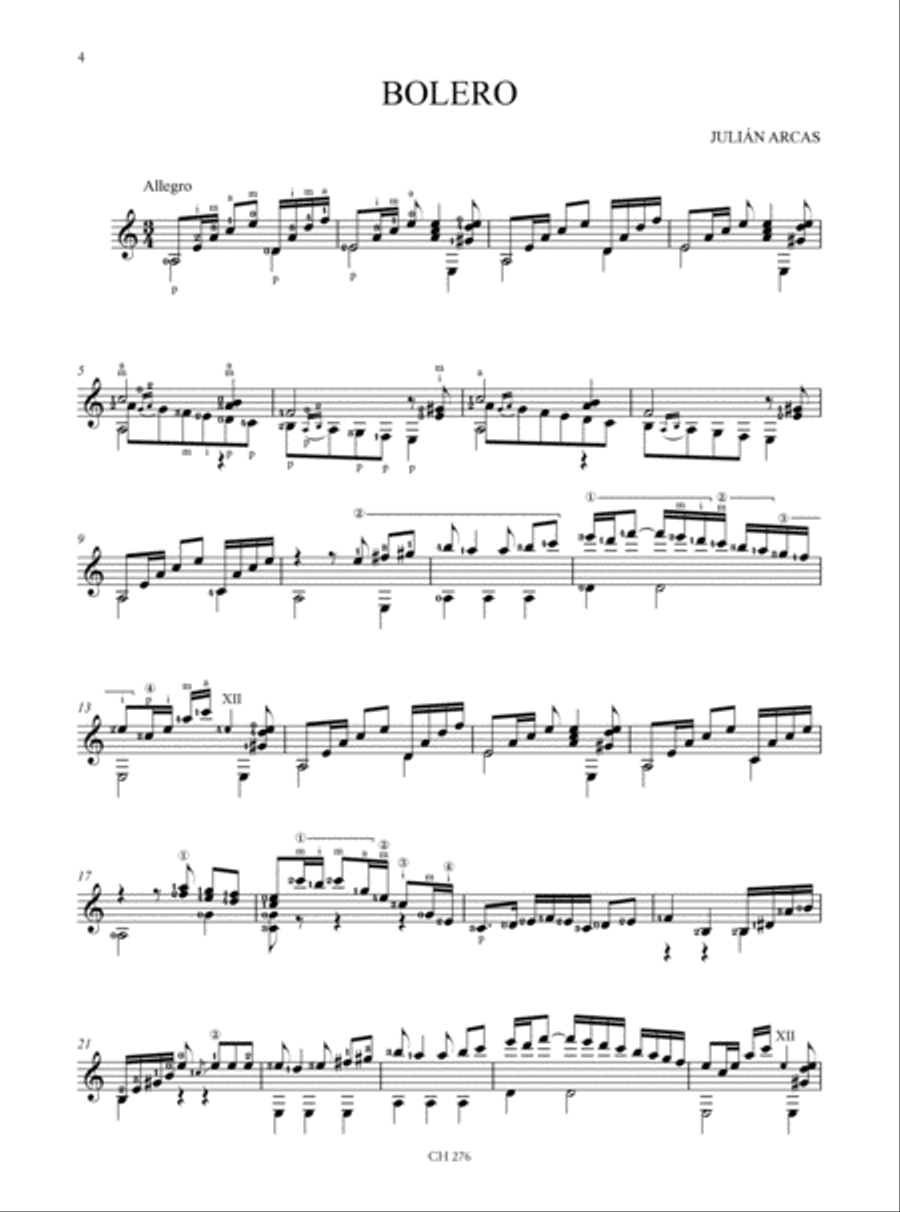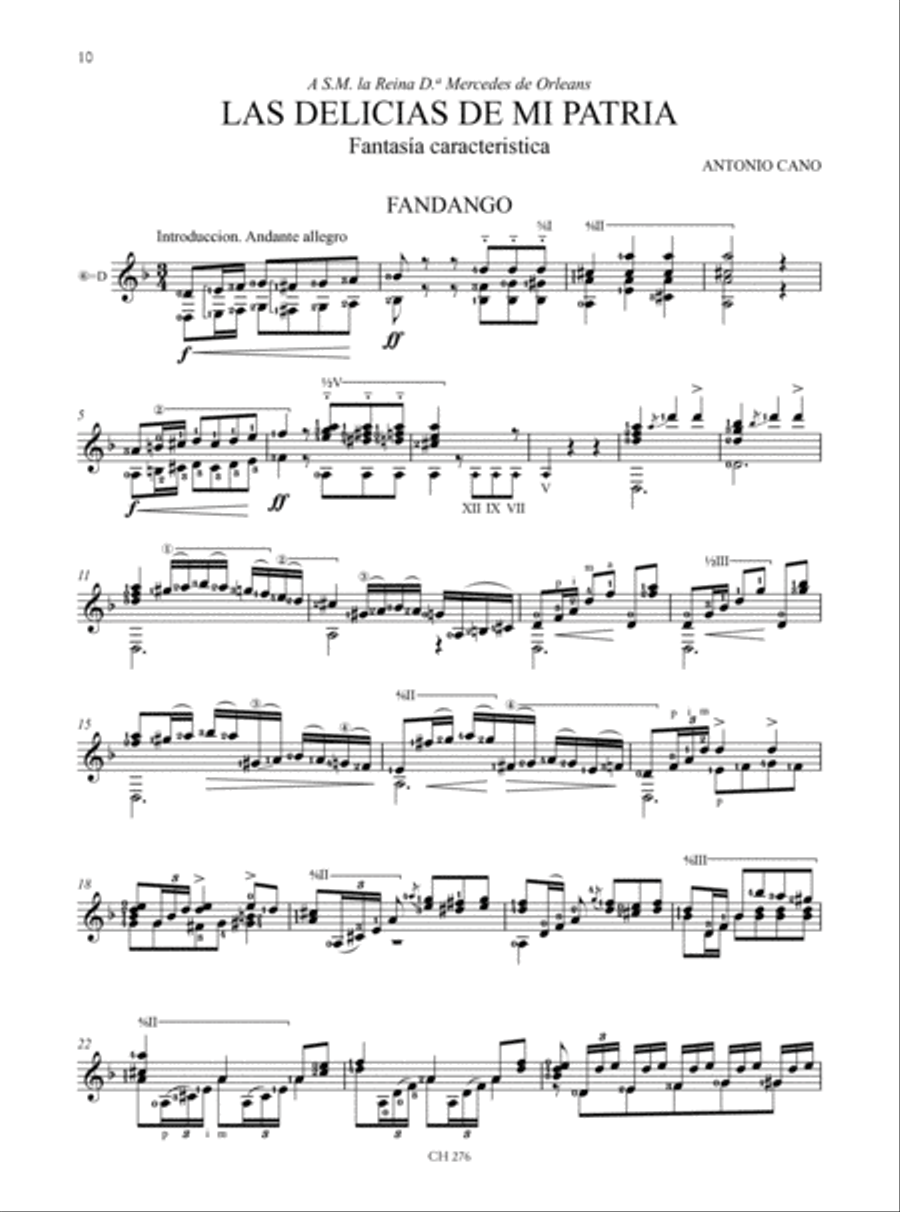 España Romántica. Anthology of Guitar Works by Spanish Masters of the 19th Century

Vol. 3: 14 Folk and Flamenco Pieces
Available
Ready to ship in 3 to 4 weeks
Taxes/VAT calculated at checkout.
Detailed Description
Guitar
SKU: UT.CH-276
Vol. 3: 14 Folk and Flamenco Pieces
. Edited by Mario Martino. Saddle stitching. Classical. Ut Orpheus #CH 276. Published by Ut Orpheus (UT.CH-276).
ISBN 9790215325135. 9 x 12 inches.
Musiche di Julián Arcas, Jaime Bosch, Antonio Cano, Federico Cano, Tomás Damas, Matías de Jorge Rubio, Juan Parga, José Viñas

After the height of glory reached in the first decades of the nineteenth century, the guitar in Europe underwent a slow and relentless decline which distanced it from the concert halls. The music for guitar in Spain, as well as referring in style to the ancient splendours of the classical period and to the new free forms of Romanticism such as the Nocturnos, drew from the folklore heritage, offering pieces of clearly popular tradition.
The selection here gathers together music by Spanish guitarists who were alive after the death of Dionisio Aguado (Madrid, 1784-1849) and who composed throughout the second half of the nineteenth century up until the beginning of the twentieth, leaving to Francisco Tárrega (Villareal, Castellón, 1852 – Barcellona, 1909), the task of finally restoring to the guitar the role it once had.