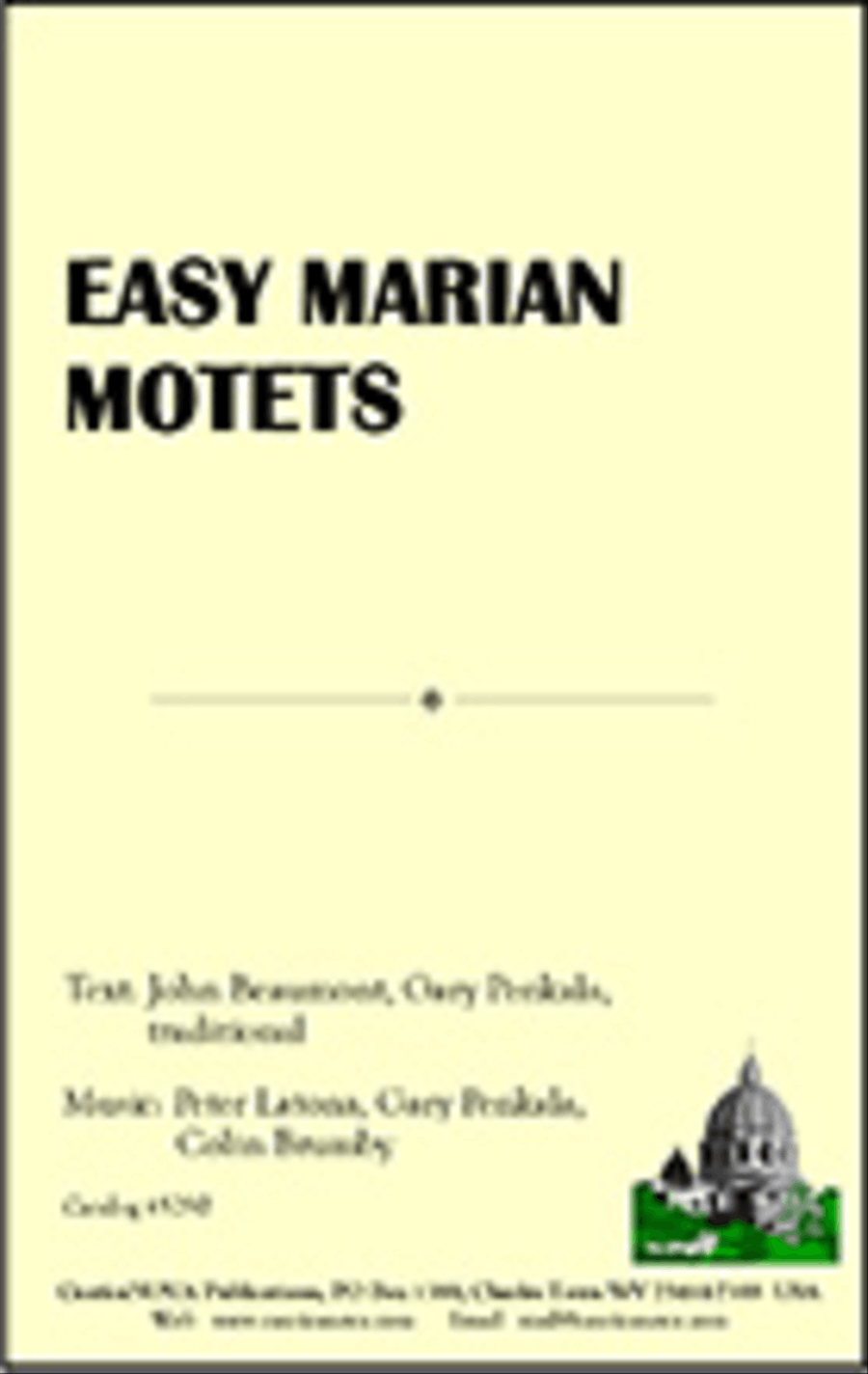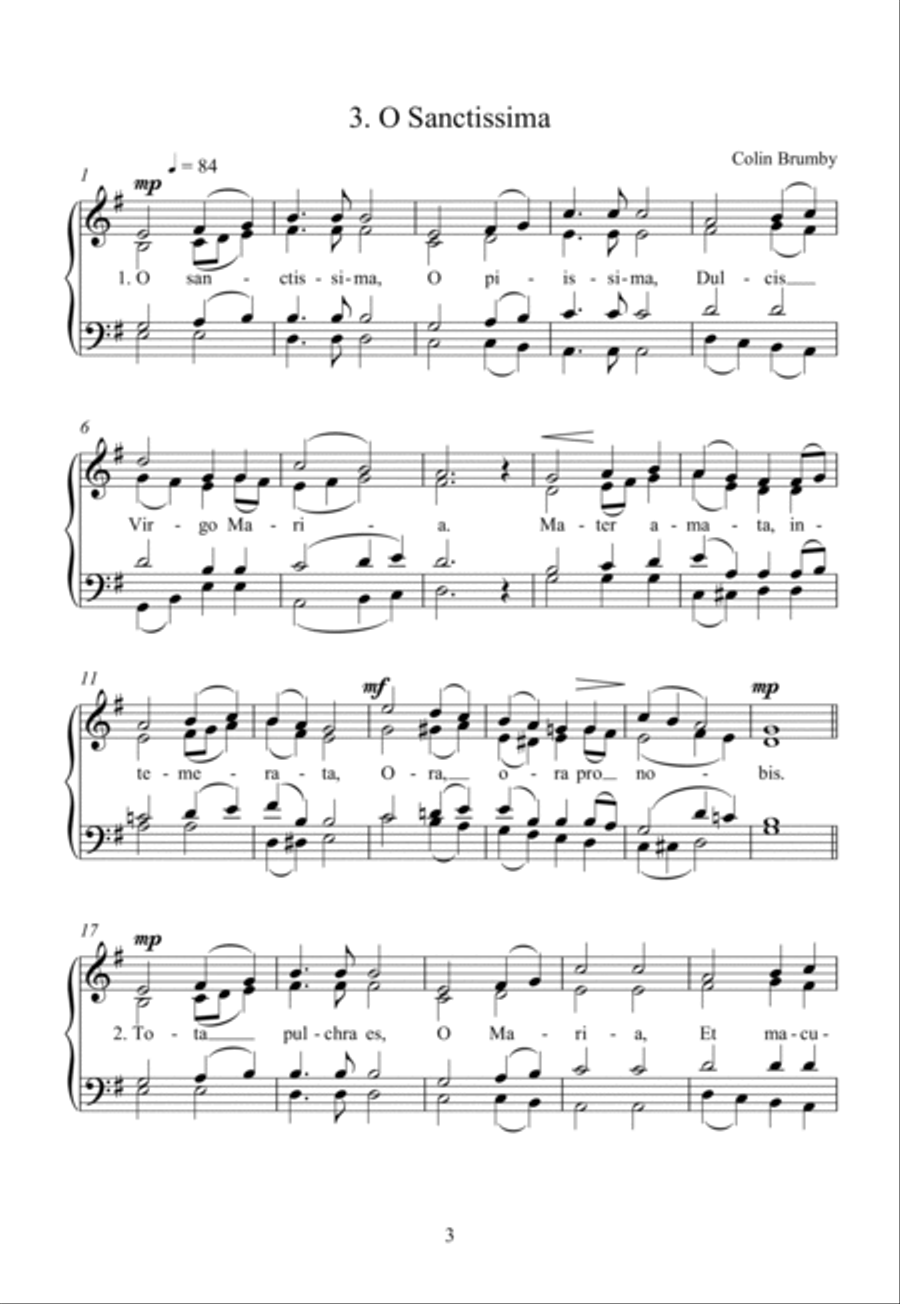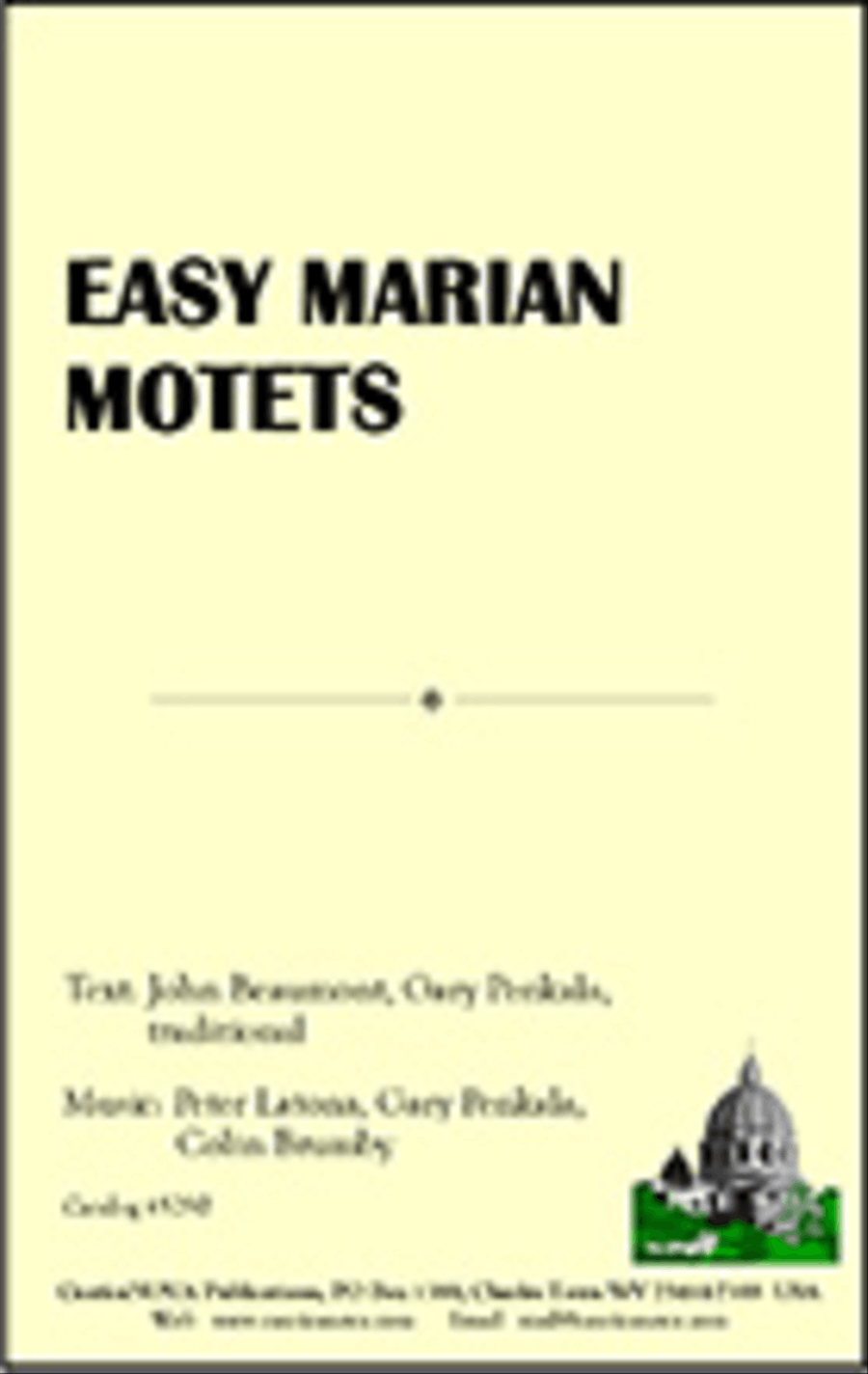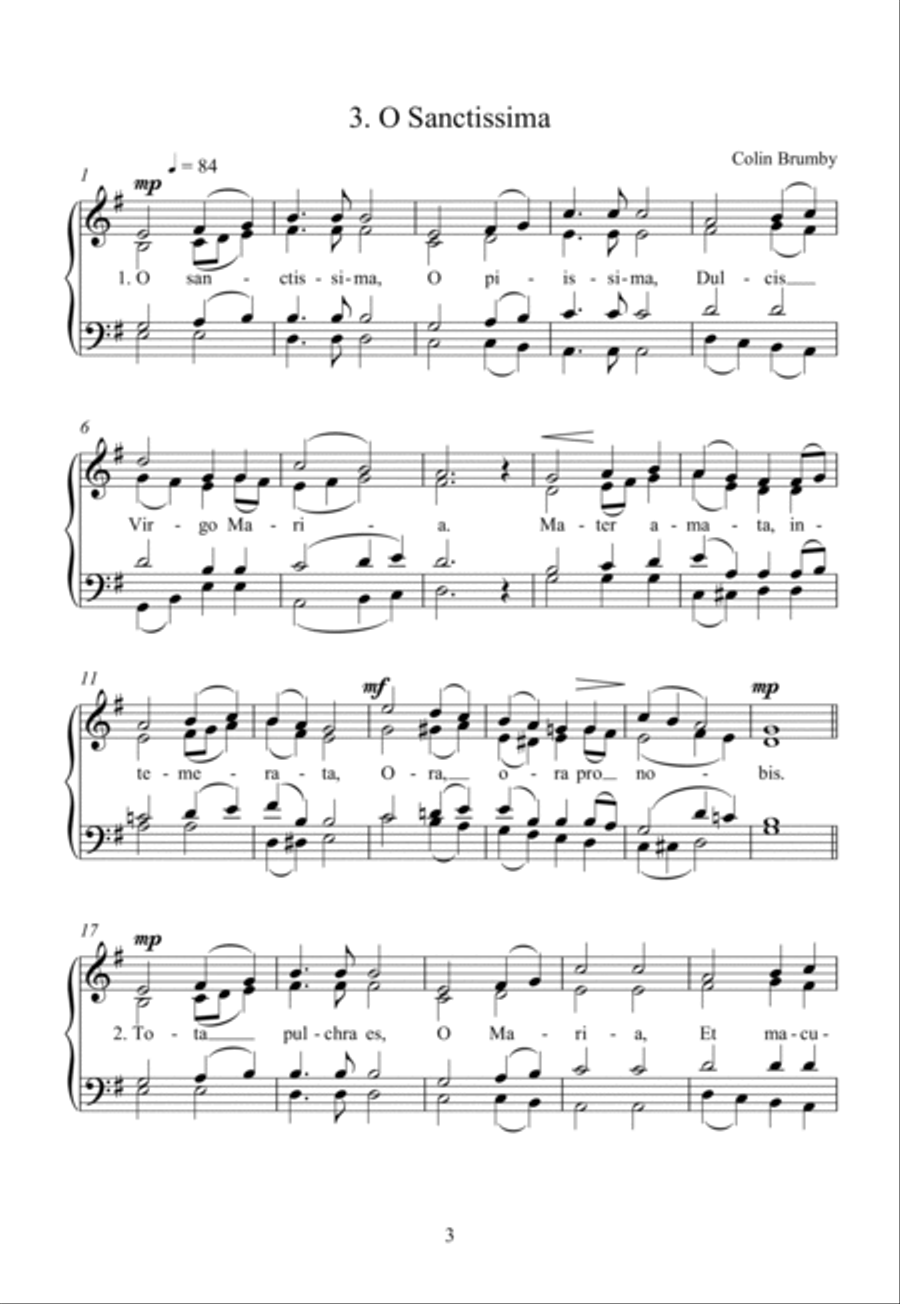 Price reduced from

$1.50

to
$1.20
Available
Ready to ship in 2 to 3 weeks
Taxes/VAT calculated at checkout.
Detailed Description
Unison voices or SATB choir, organ
SKU: C5.5290
Composed by Latona / Brumby / Penkala. Three easy pieces for Marian Masses. Marian. Octavo. Published by CanticaNOVA Publications (C5.5290).
Here are three accessible Marian pieces by three familiar CNP composers: 1. Peter Latona, Director of Music at the Basilica of the National Shrine of the Immaculate Conception [Washington DC] / 2. Gary Penkala, Pastoral Associate for Liturgy and Music at Saint James Church [Charles Town WV] / 3.Colin Brumby, retired music professor from Queensland, Australia. A. Assumption New is a hymn-like setting of the Offertory antiphon for the Solemnity of the Assumption of Mary. The five verses are sung: 1. unison women / 2. SATB / 3. unison men / 4. SATB / 5. unison choir. Each verse text ends with "Ave Maria, Mater Dei." With very comfortable ranges and good modal writing, this motet is a quick learn. B. Salutation is a commentary on the Annunciation. The setting is utterly simple - unison melody throughout. The accompaniment begins in unison, quickly adding a second and third part; the last phrase is four-part texture. Each of the three verses begins with "Ave Maria," quoting a metrical version of the incipit for the chant Ave Maria. This can be sung by soloist, unison children's choir (or men or women), or unison mixed choir. C. O Sanctissima uses the text of the familiar Latin Marian hymn, with original music. The three verse texts begin: 1. O Sanctissima, O piissima ... / 2. Tota pulchra es, O Maria ... / 3. Sicut lilium inter spina. Set homophonically, the motet begins in e minor and ends in G Major, with the text: "Ora, ora pro nobis." Comfortable ranges and marvelous voice leading make this an easy motet for the Solemnity of the Immaculate Conception or any other Marian feast.