Chorale Settings Mi–W (BuxWV 76, BuxWV 207–224)

Chorale Settings Mi-W, BuxWV 207 - 224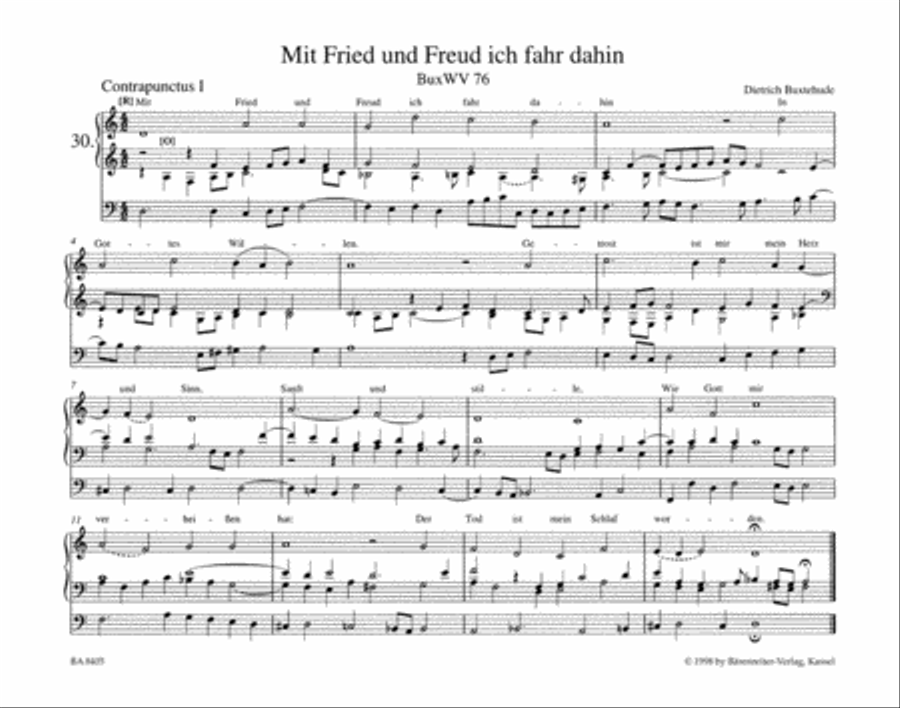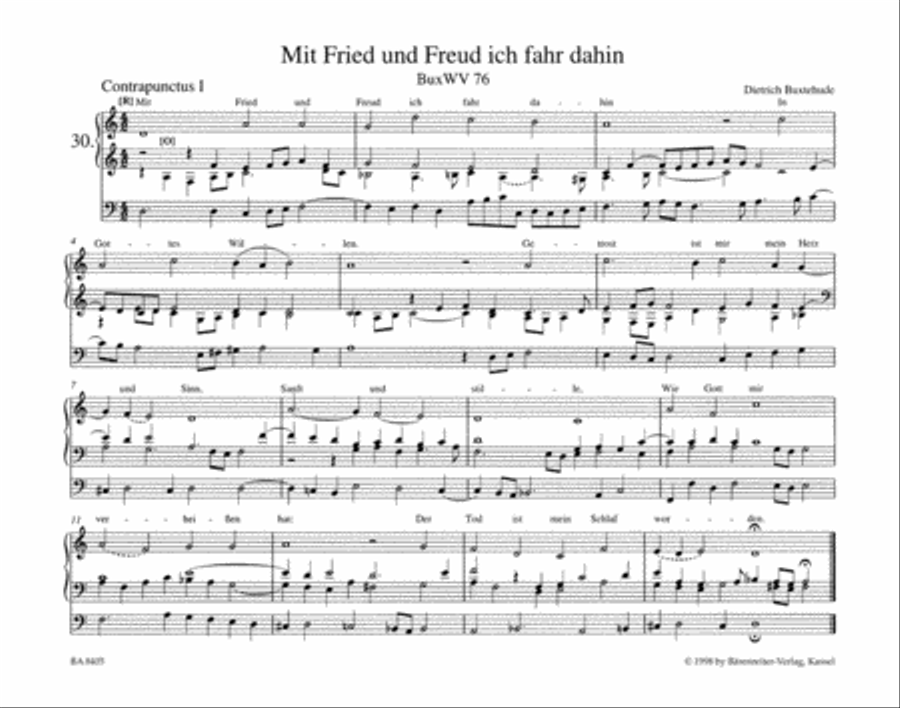 Chorale Settings Mi–W (BuxWV 76, BuxWV 207–224)

Chorale Settings Mi-W, BuxWV 207 - 224
Available
Ready to ship in 1 to 2 weeks
Taxes/VAT calculated at checkout.
Detailed Description
Organ - Difficulty: medium
SKU: BA.BA08405
Chorale Settings Mi-W, BuxWV 207 - 224
. Composed by Dietrich Buxtehude. Edited by Christoph Albrecht. Paperback. Dieterich Buxtehude. New Edition of the Complete Organ Works 5. Baroque. Organ solo book. With organ notation. BuxWV 207 - 224. 83 pages. Baerenreiter Verlag #BA08405_00. Published by Baerenreiter Verlag (BA.BA08405).
ISBN 9790006503032. 12x9.5 inches.
This truly reliable and comprehensive edition of Buxtehude's organ works is based on the latest in musicological research (Set BA 8220; separate BA 8221-8223, BA 8404, BA 8405).

Editions published previously were either incomplete, or editorial amendments were not identified as such.

Song List (15)
Mit Fried Und Freud Ich Fahr Dahin
Nimm Von Uns, Herr, Du Treuer Gott (Vater Unser Im Himmelreich)
Nun Bitten Wir Den Heiligen Geist
Nun Freut Euch, Lieben Christen Gmein
Nun Komm, Der Heiden Heiland
Nun Lob, Mein Seel, Den Herren
Puer Natus In Bethlehem (Ein Kind, Geborn Zu Bethlehem)
Te Deum Laudamus (Herr Gott, Dich Loben Wir)
Vater Unser Im Himmelreich
Von Gott Will Ich Nicht Lassen
War Gott Nicht Mit Uns Diese Zeit
Wie Schon Leuchtet Der Morgenstern
Wir Danken Dir, Herr Jesu Christ (Erschienen Ist Der Herrlich Tag)
O lux Beata Trinitas (Der Du Bist Drei In Einigkeit) - Fragment
Muss Der Tod Denn Auch Entbinden (Klaglied)