Choral collection Brahms, Mendelssohn, Schubert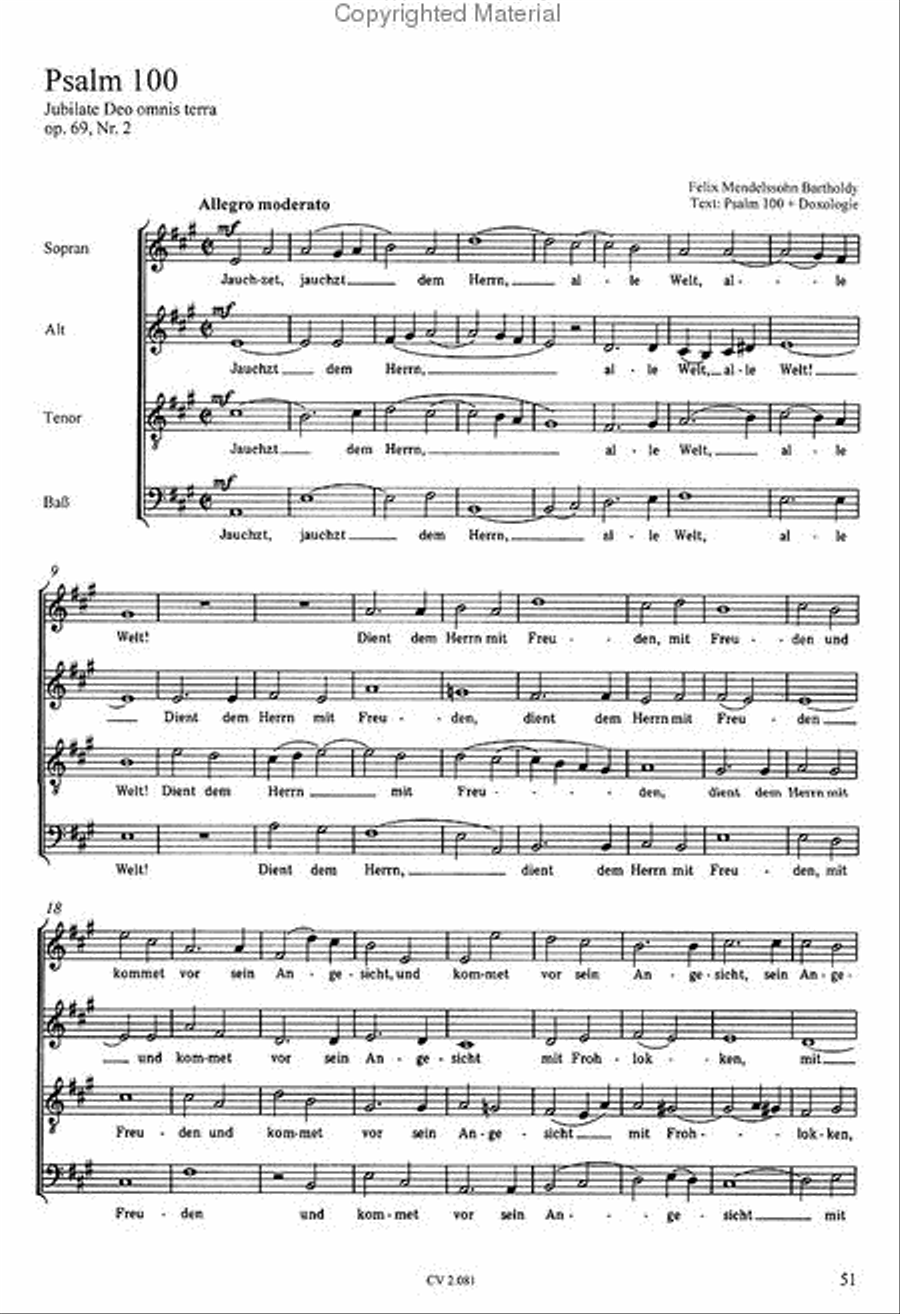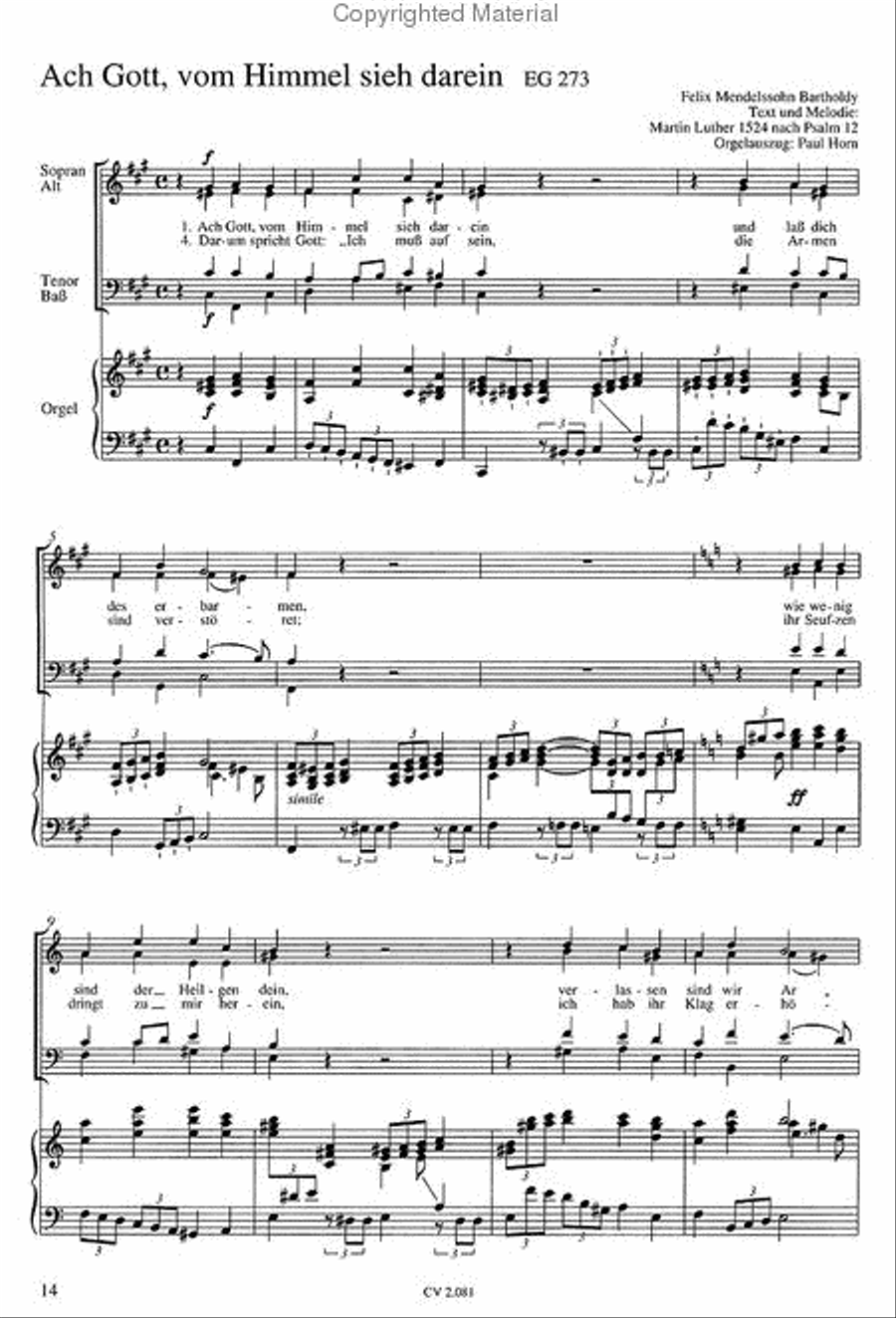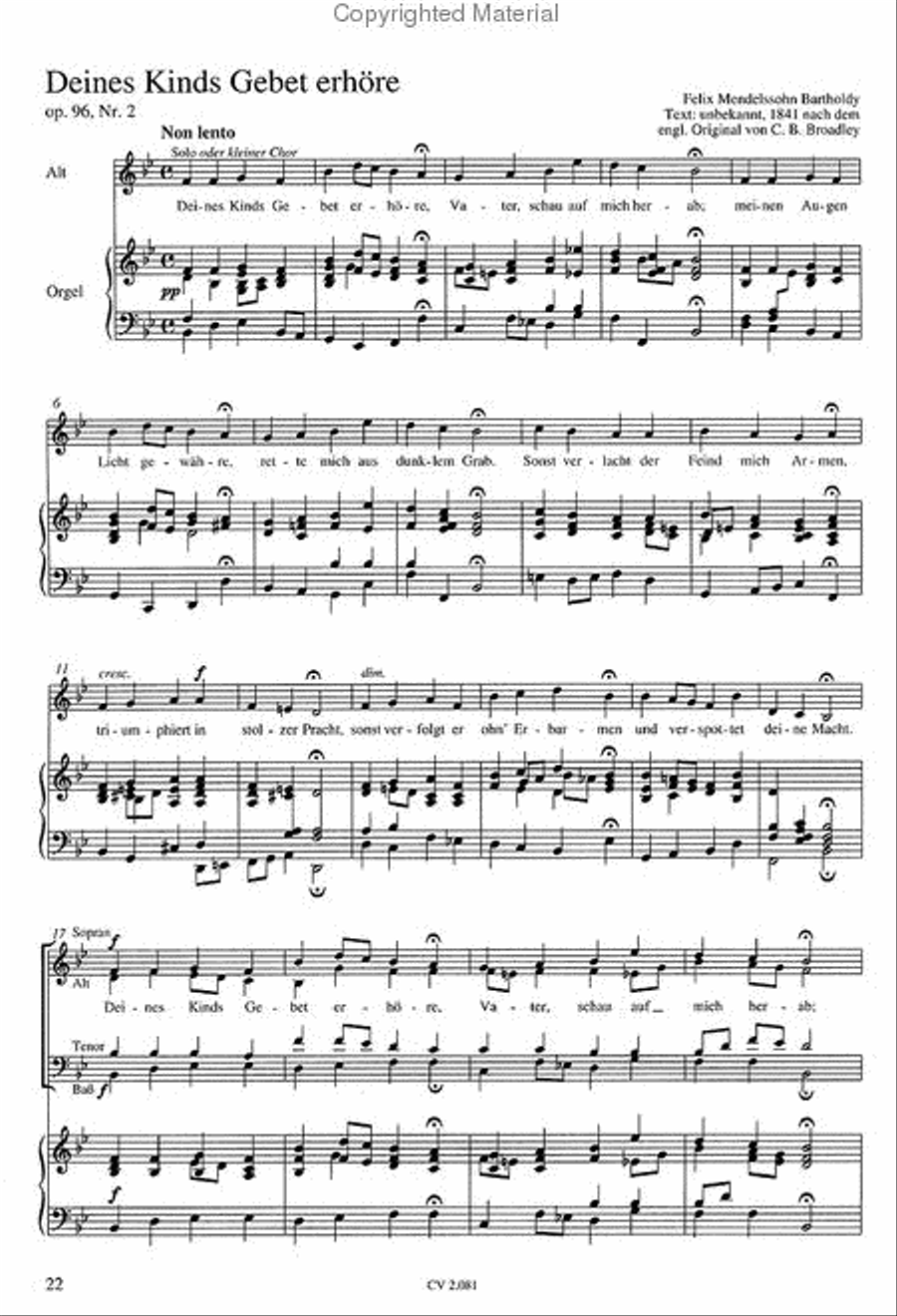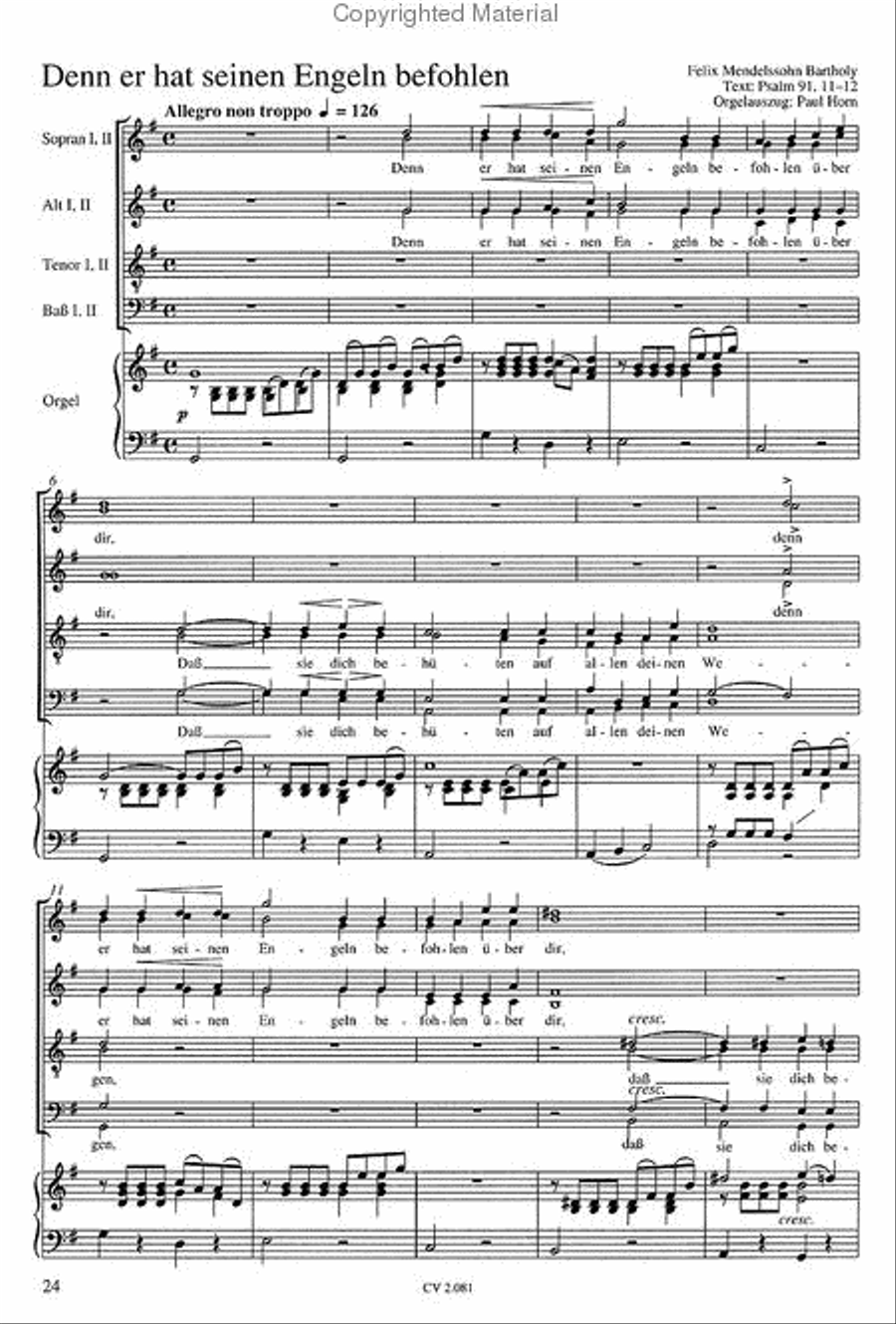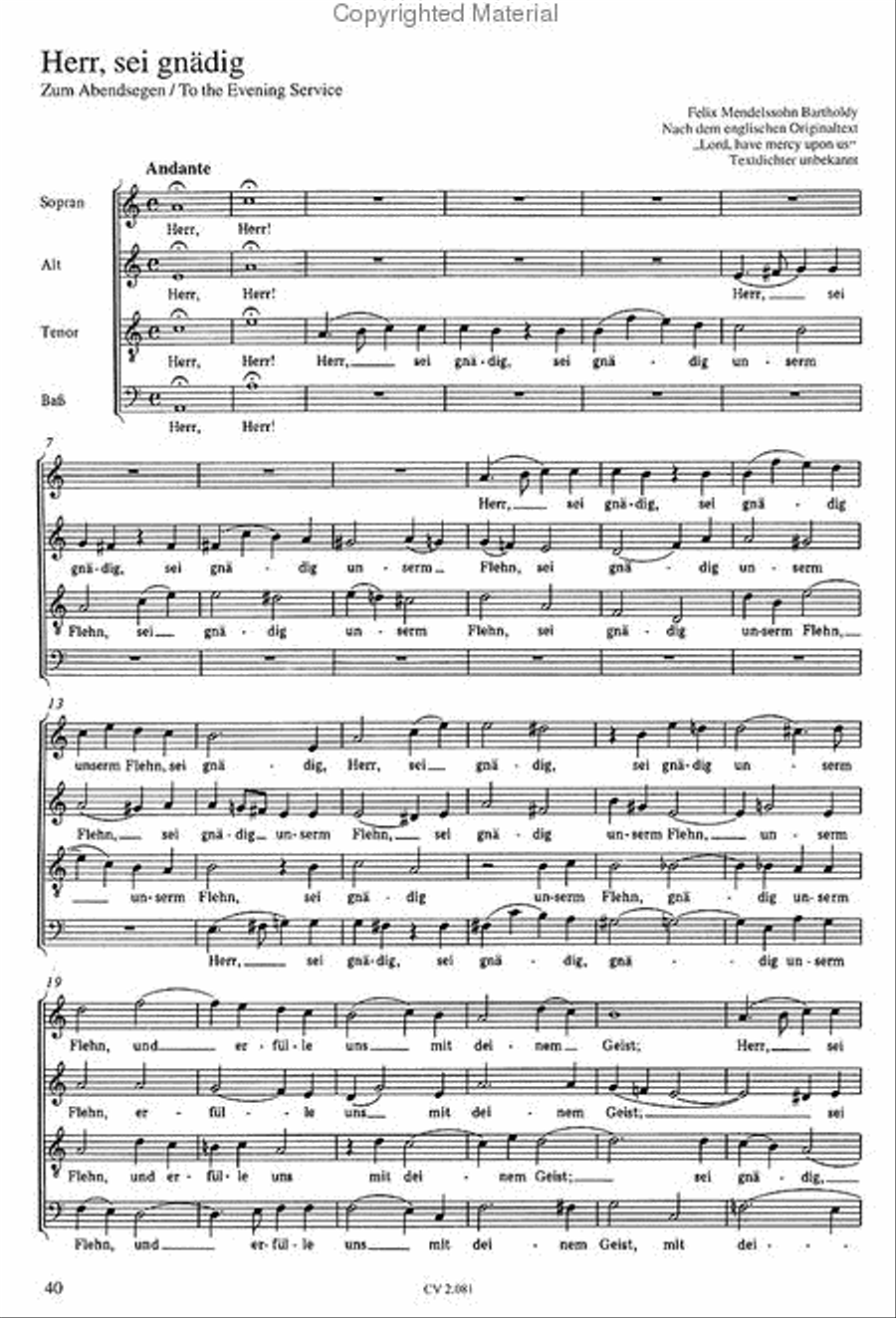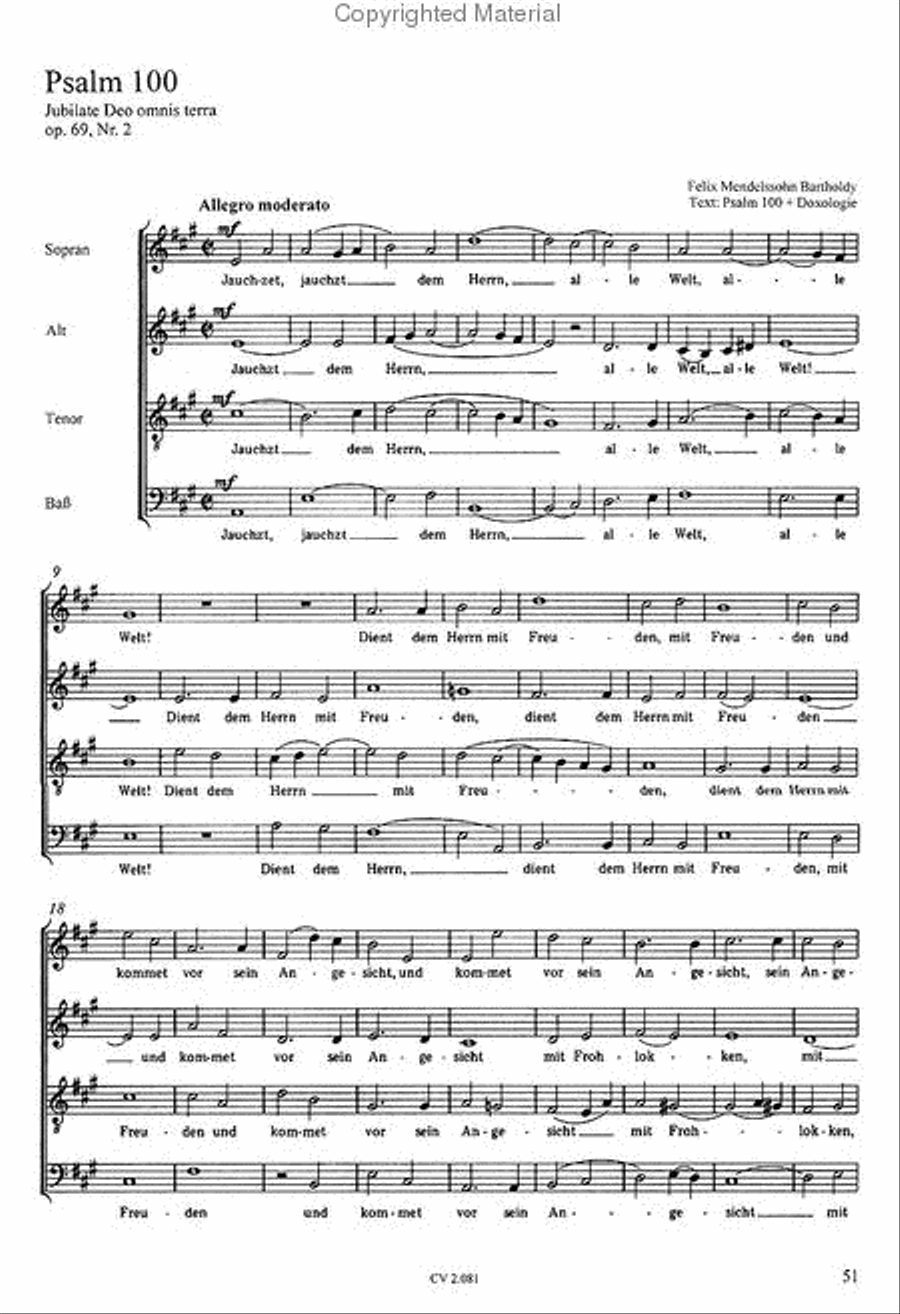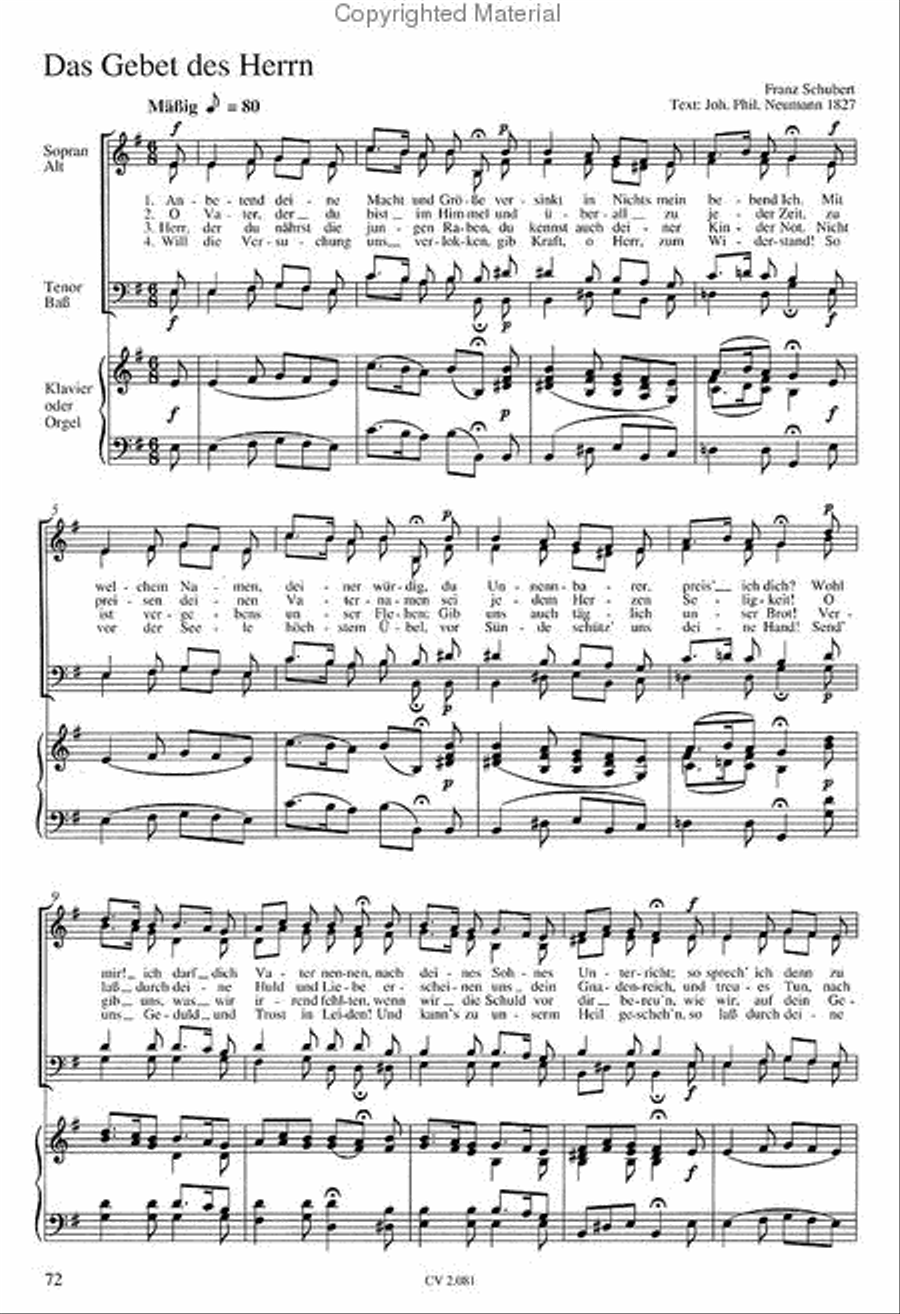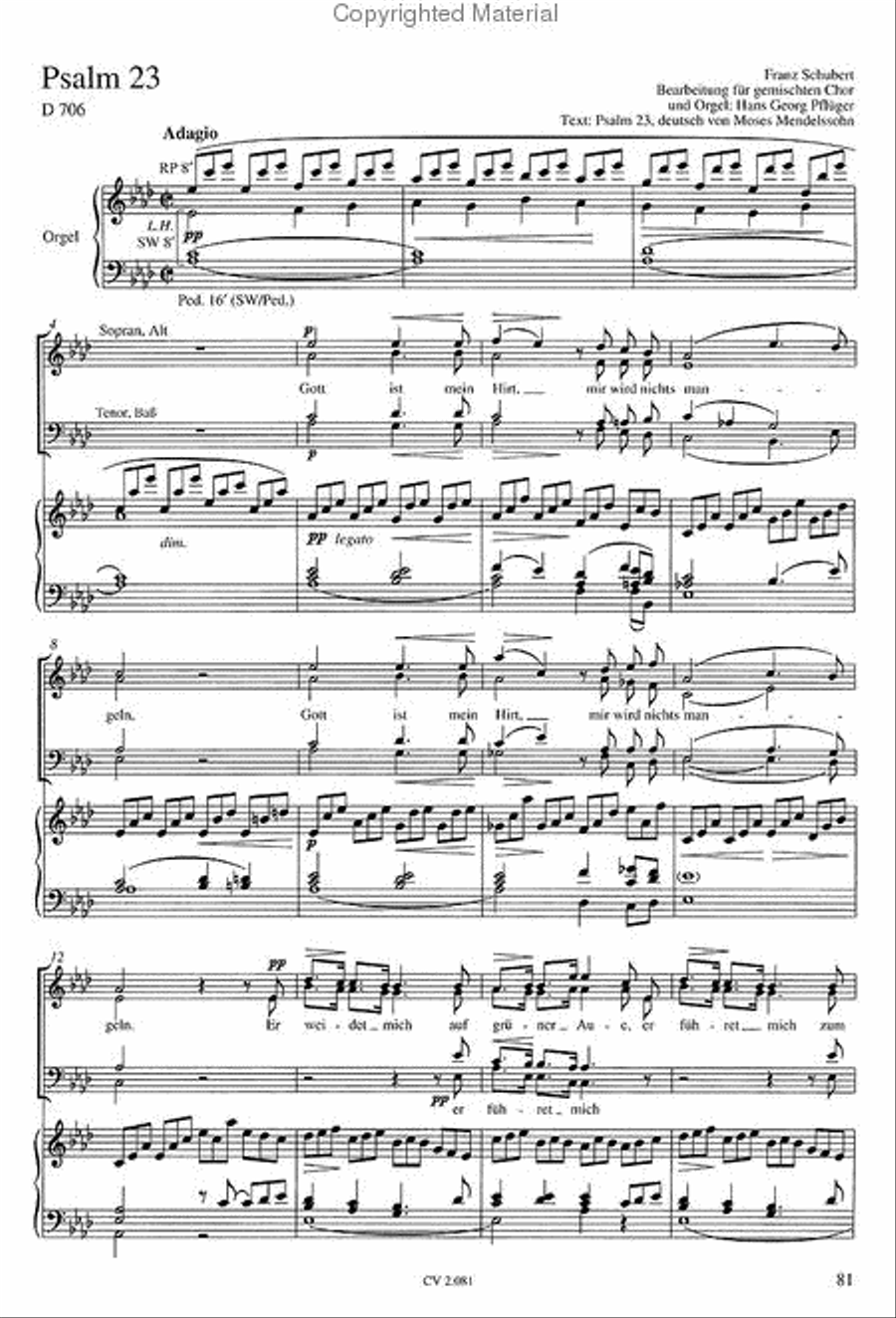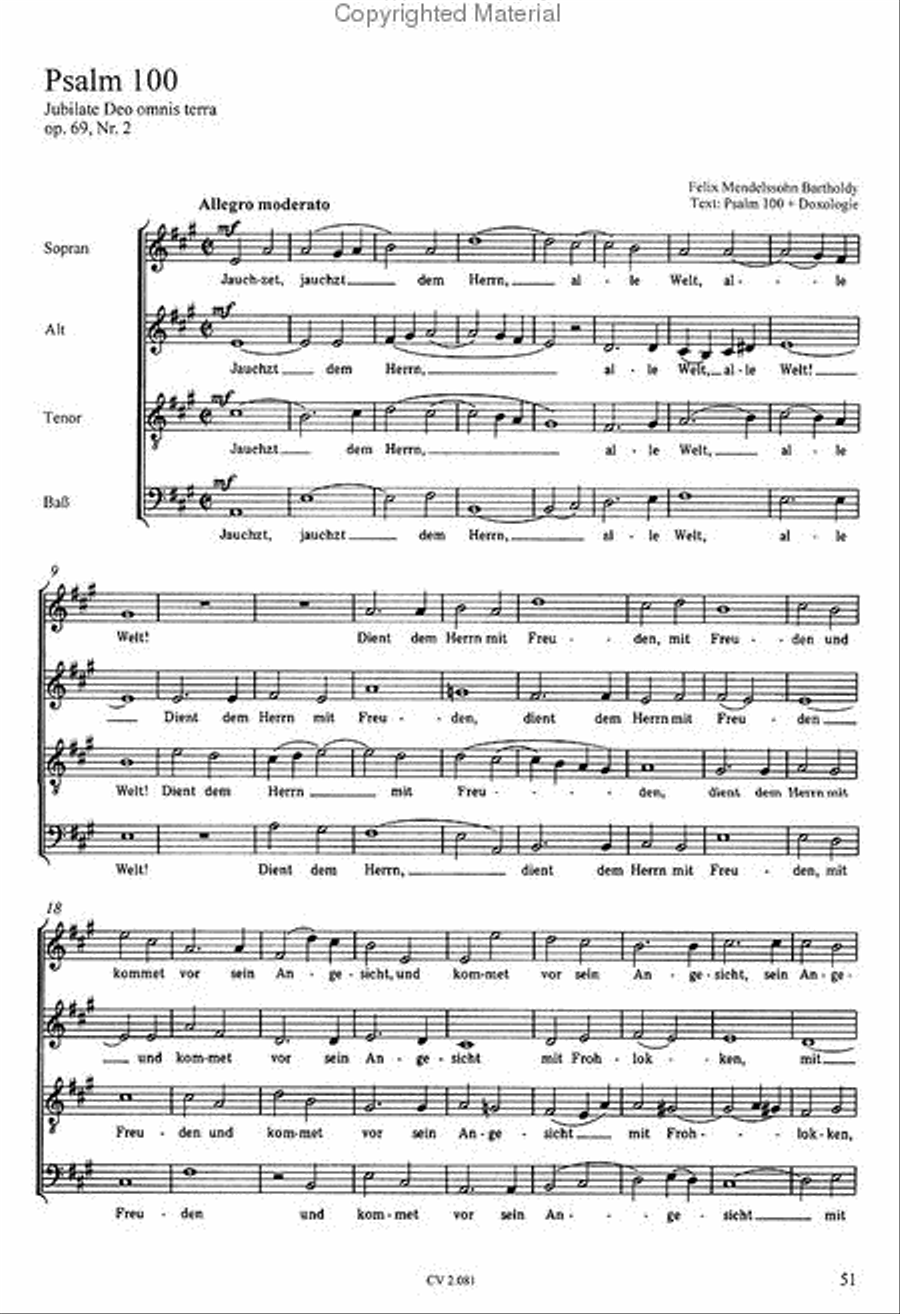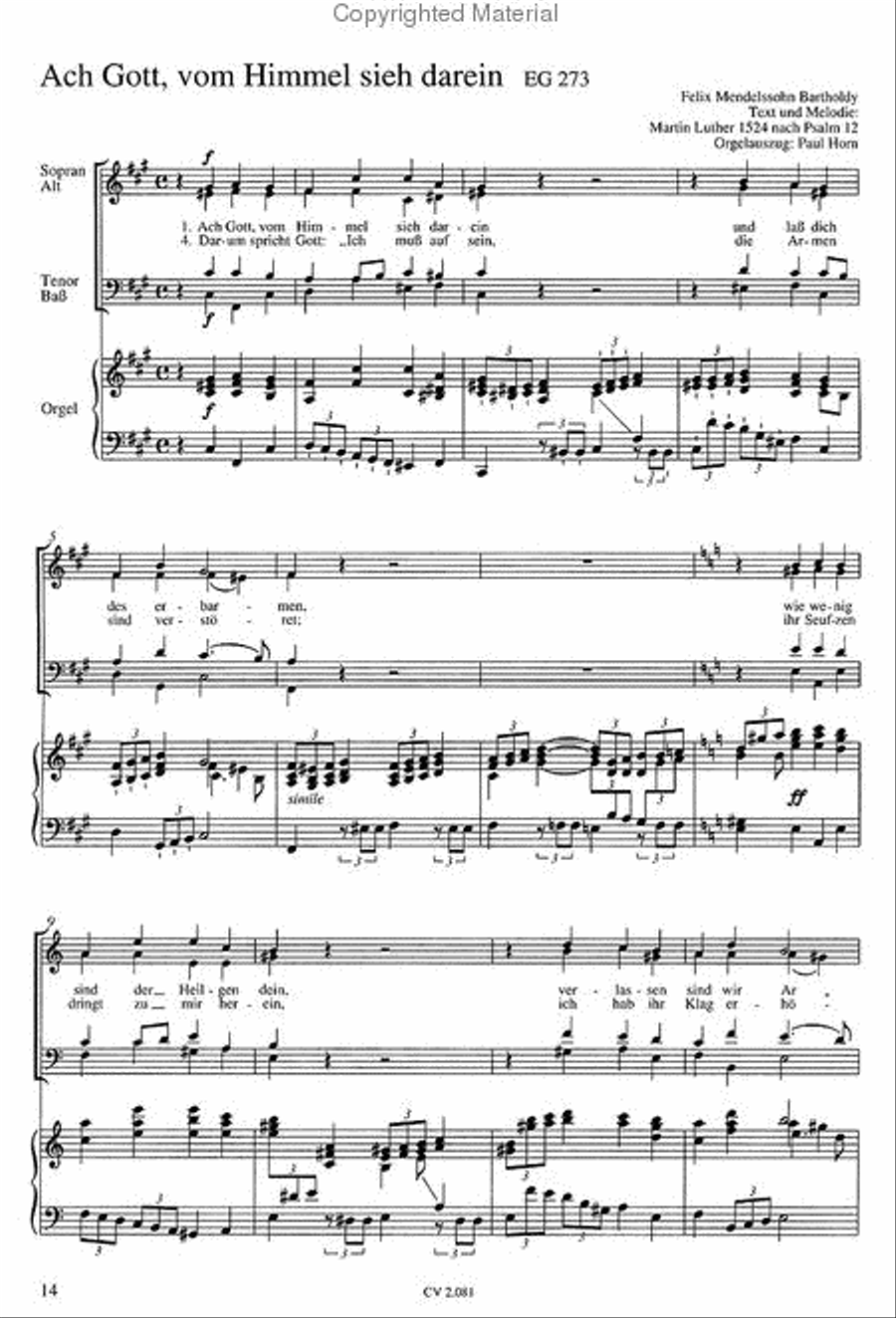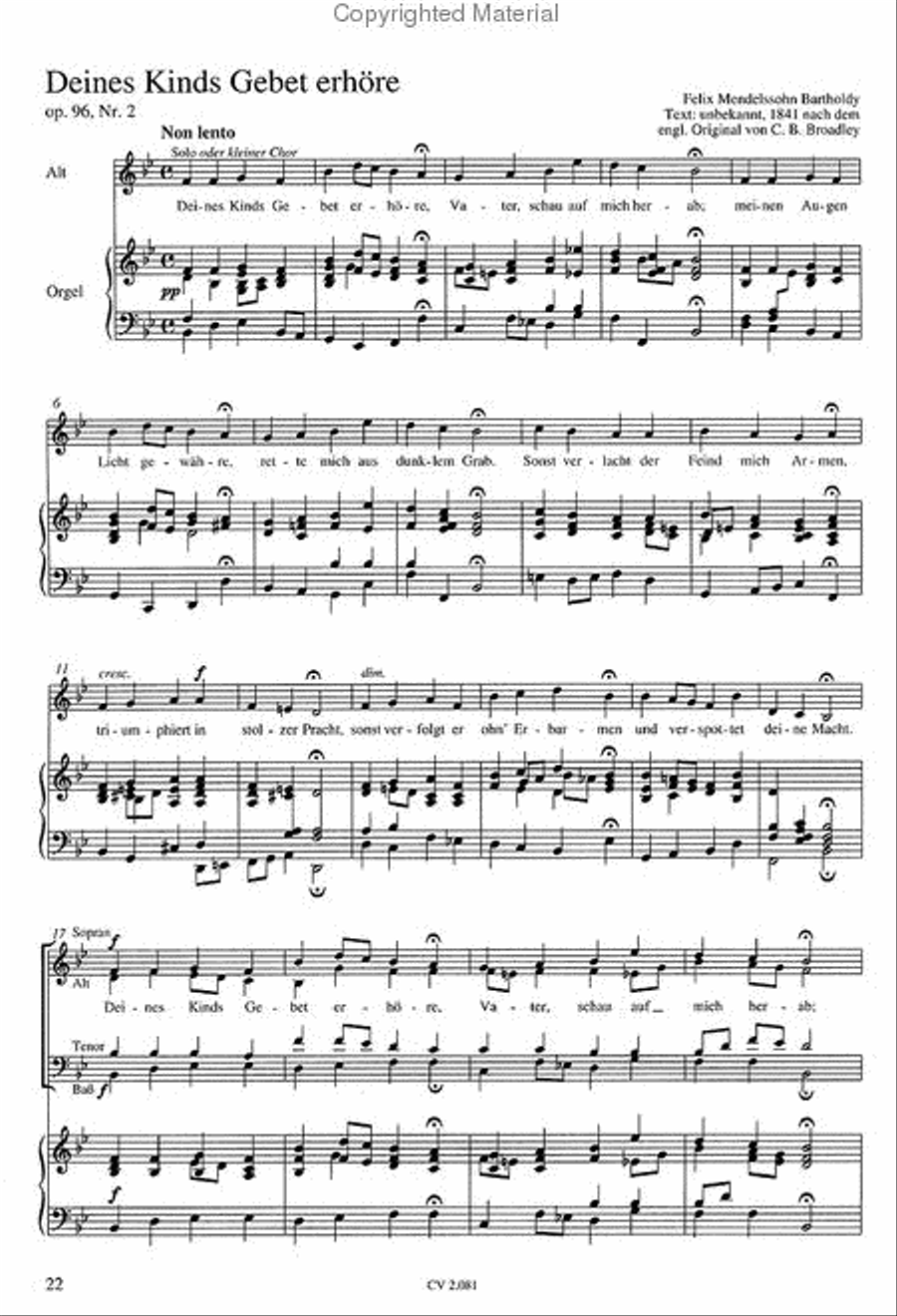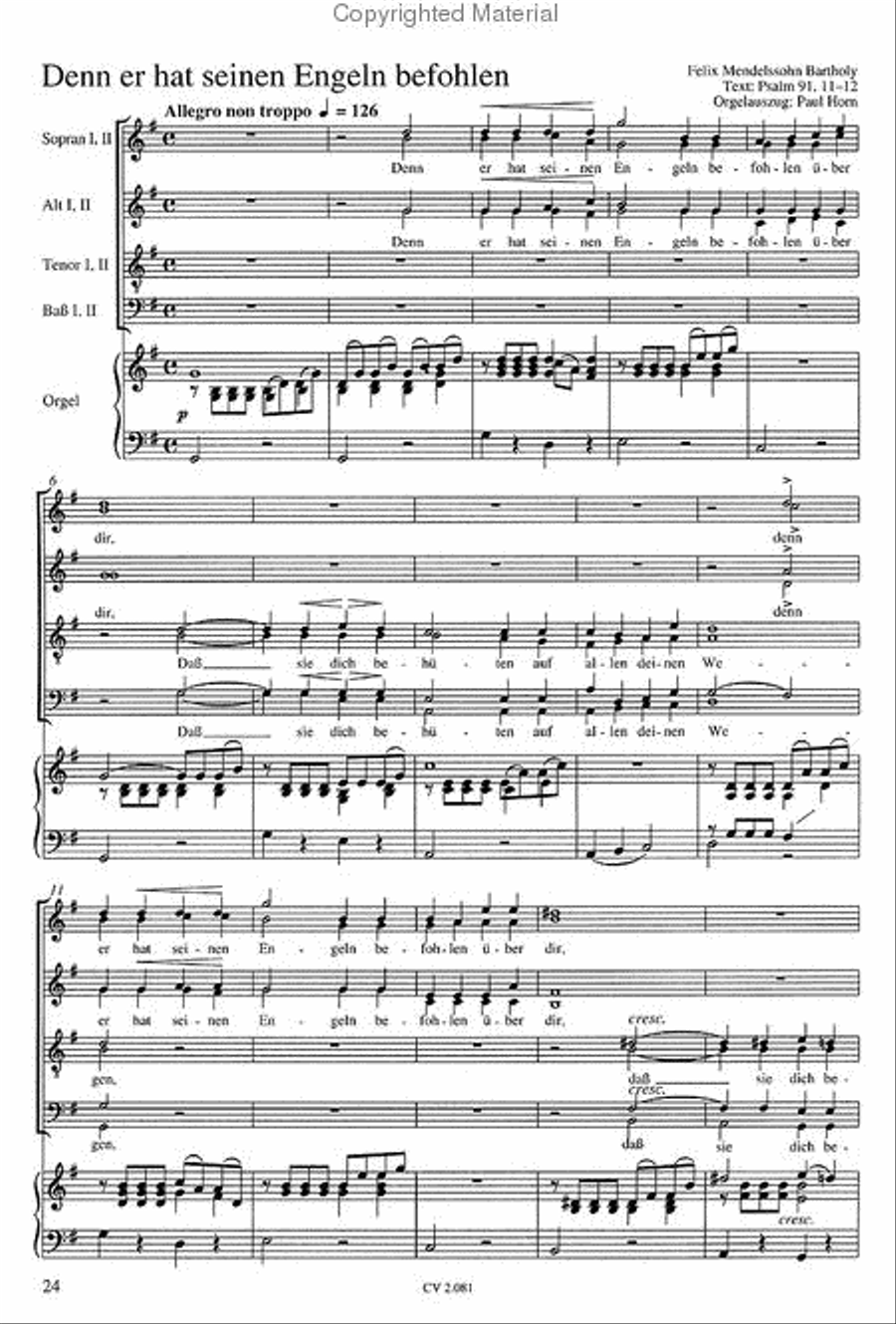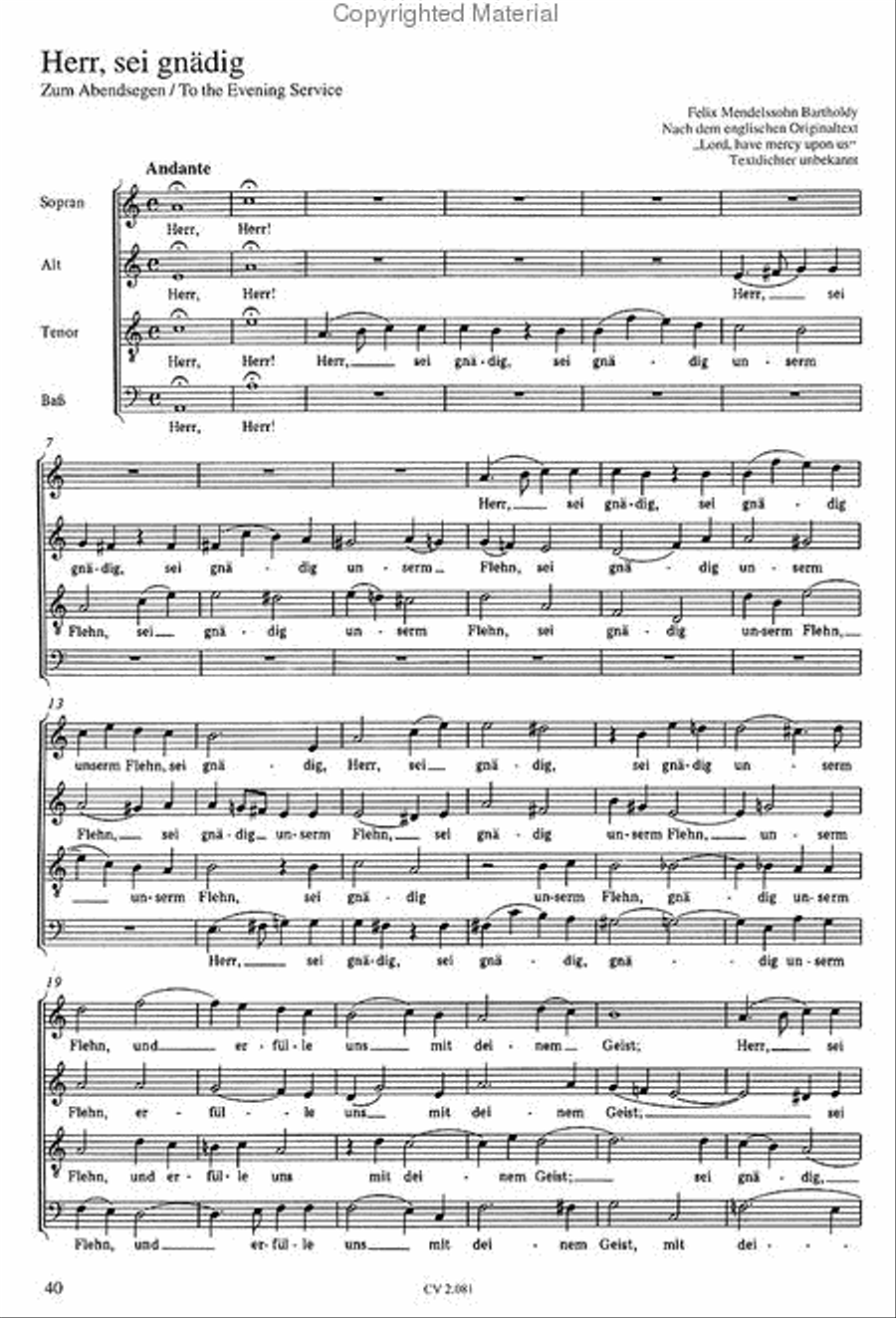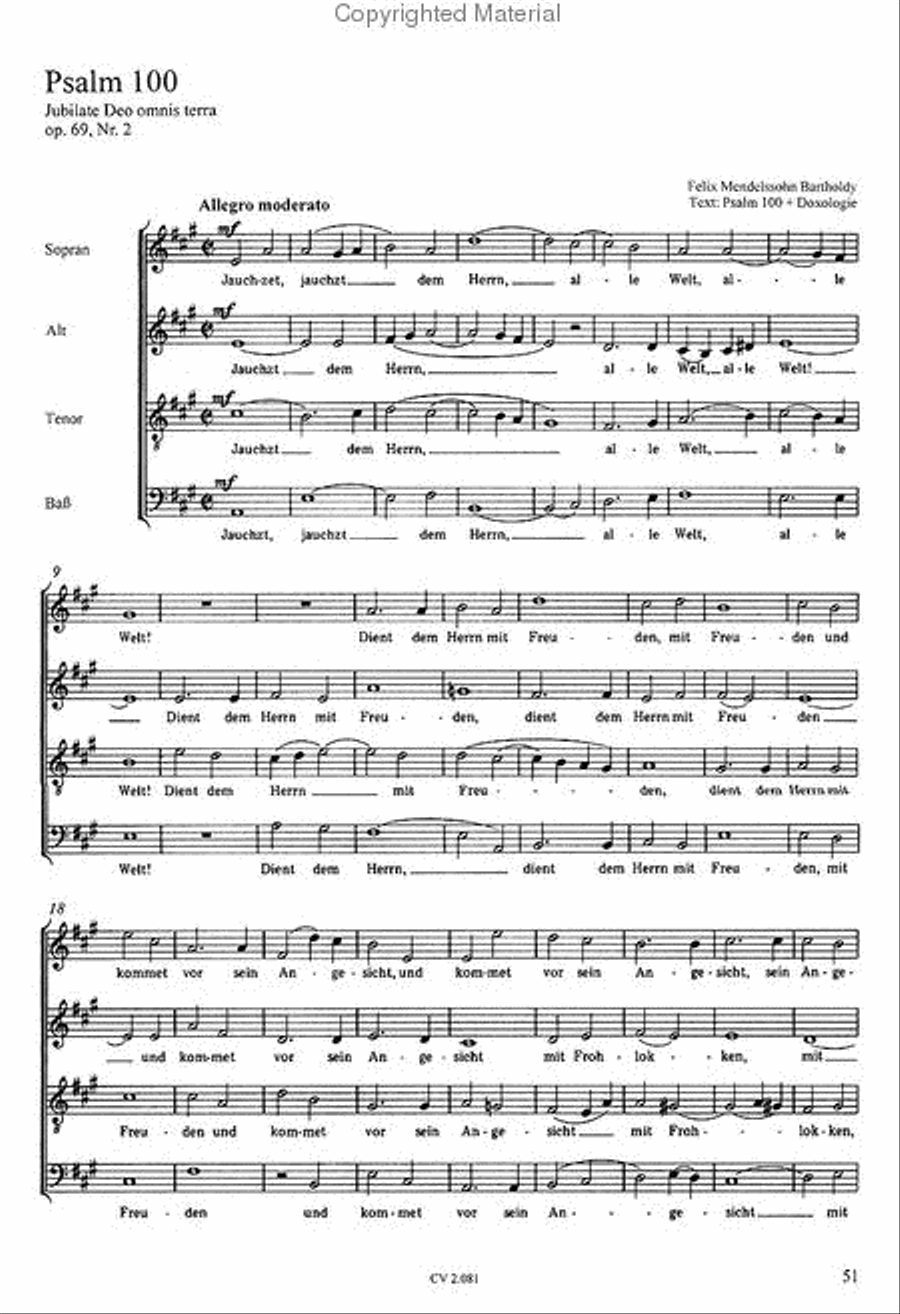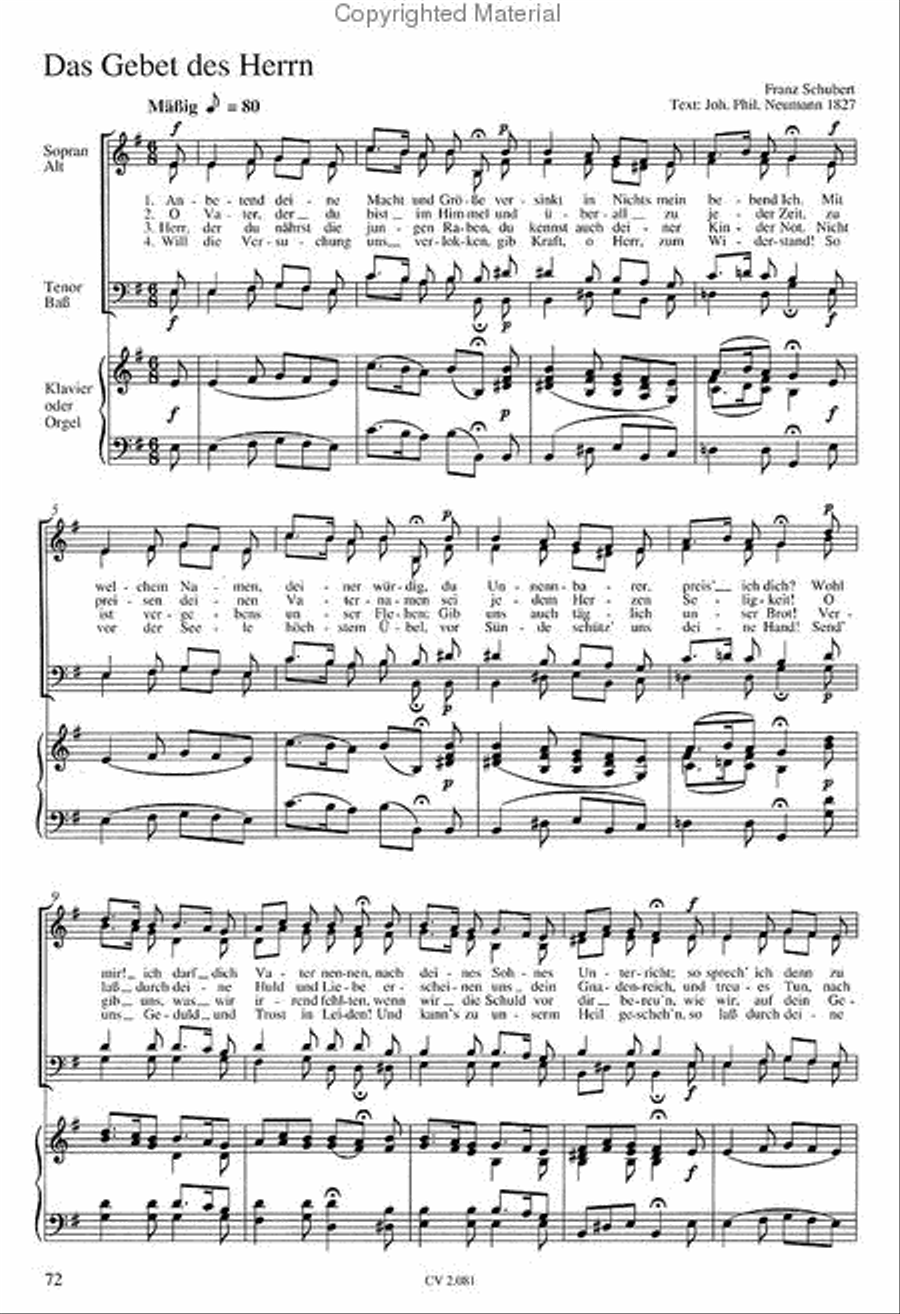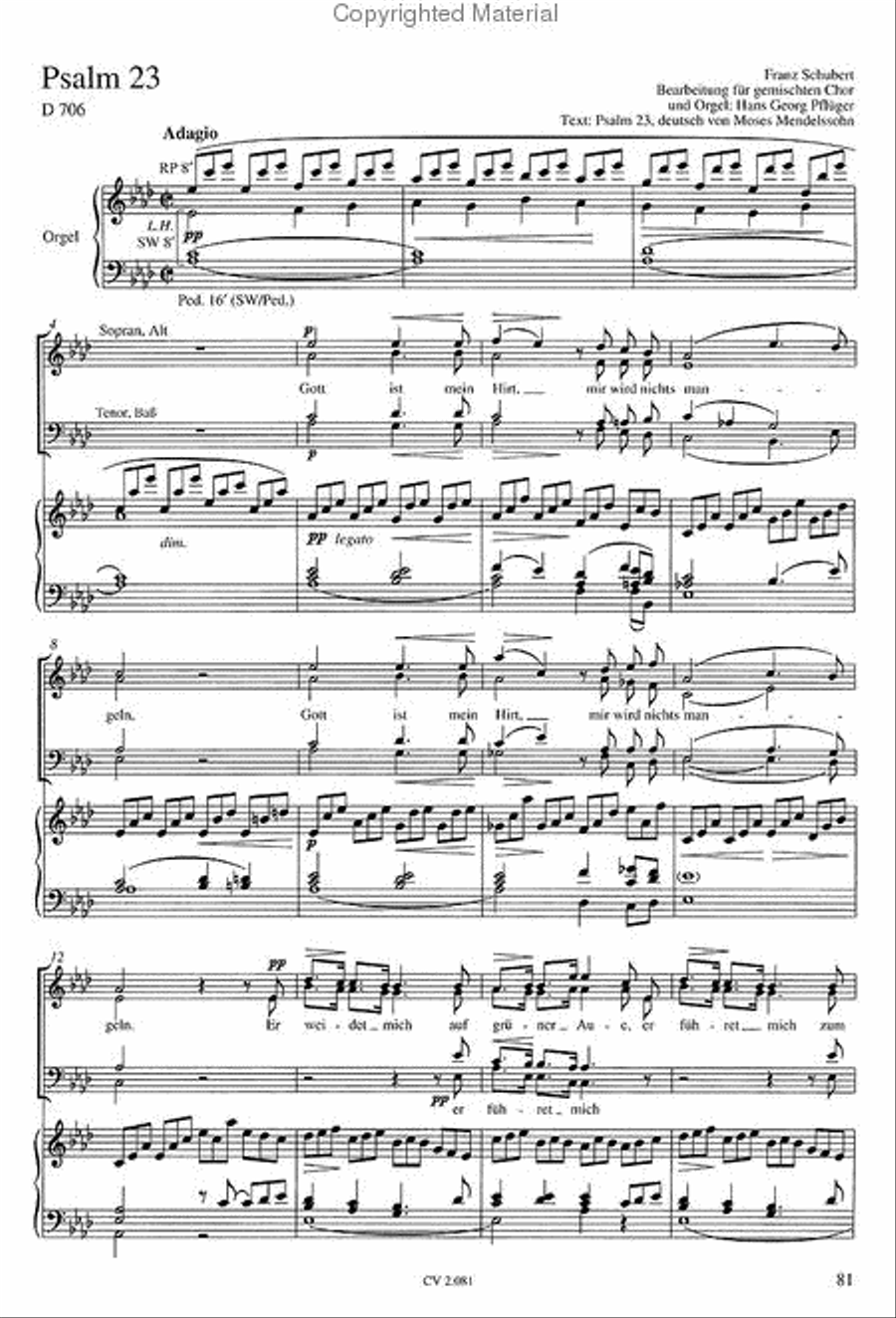 Choral collection Brahms, Mendelssohn, Schubert


Available
Ready to ship in 2 to 3 weeks
Taxes/VAT calculated at checkout.
Detailed Description
Choir
SKU: CA.208100
Composed by Felix Bartholdy Mendelssohn, Franz Schubert, and Johannes Brahms. Edited by Wolfgang Bretschneider, Hans-Christian Dromann. This edition: Paperbound. Hymns by Martin Luther: Ausgaben mit mehreren Luther-Liedern; Choral collections. Brahms, Mendelssohn, Schubert Einzelex. Sacred, Hymns, Hymn settings, Masses, German, Mass Sections, Motets, Secular Choral Music; Choral Collections, Mixed Choir; Occasions: First Communion, Praise and thanks, Feasts of the Blessed Virgin Mary, Hymns in praise of the Virgin Mary, Psalms, Tantu. Choir Book. Carus Verlag #CV 02.081/00. Published by Carus Verlag (CA.208100).
ISBN 9790007091231.
Song List (61)
Herr, sei gnadig - a-Moll/A minor
Cantique pour liEglise Wallonne de Francfort - Es-Dur/Eb major
Denn er hat seinen Engeln befohlen - G-Dur/G major
Die Toten werden dich nicht loben, Op. 31
Ehre sei dem Vater, Op. 69 no. 3 (daraus) (Glory to the father) - B-Dur/B-flat major
Heilig, heilig, heilig, Op. 70 - C-Dur/C major
Herr, nun lassest du deinen Diener, Op. 69 no. 1 (Lord, now lettest thou thy servant depart) - Es-Dur/Eb major
Herr, unser Herrscher, Op. 70 - D-Dur/D major
Jesus, meine Zuversicht - B-Dur/B-flat major
O Herr, erbarm dich uber uns - A-Dur/A major
O Jesu Christe, wahres Licht, Op. 36 - g-Moll/G minor
Psalm 31 (Psalm 31. Defend me Lord from shame) - c-Moll/C minor
Was betrubst du dich, meine Seele, Op. 42 (What has browed you down, o my spirit) - F-Dur/F major
Hark! The herald angels sing - G-Dur/G major
Wirf dein Anliegen auf den Herrn, Op. 70 - Es-Dur/Eb major
Wer bis an das Ende beharrt, Op. 70 - F-Dur/F major
Verleih uns Frieden gnadiglich - Es-Dur/Eb major
Psalm 5 (Psalm 5) - A-Dur/A major
Jauchzet dem Herrn (Psalm 100), Op. 69 no. 2 (Shout to the Lord (Psalm 100)) - A-Dur/A major
Psalm 2 (Psalm 2) - g-Moll/G minor
Psalm 91 (Psalm 91) - g-Moll/G minor
Psalm 98 (Psalm 98) - C-Dur/C major
Wer nur den lieben Gott lasst walten (All those who seek God's sov'reign guidance) - g-Moll/G minor
Wer nur den lieben Gott lasst walten, Op. 36 (All those who seek God's sov'reign guidance) - g-Moll/G minor
Ach Gott, vom Himmel sieh darein (O God, from heaven look on us) - A-Dur/A major
Aus tiefer Not schrei ich zu dir, Op. 23 no. 1 (daraus) (In deepest need I cry to you) - e-Moll/E minor
Christe, du Lamm Gottes (Christ, thou Lamb most holy) - F-Dur/F major
Deines Kinds Gebet erhore, Op. 96 no. 2 (Father, hear thy child's petition) - B-Dur/B-flat major
Vom Himmel hoch (From heav'n on high) - C-Dur/C major
Vom Himmel hoch - C-Dur/C major
Nun danket alle Gott, Op. 52 (Now thank we all our God) - G-Dur/G major
Allein Gott in der Hoh sei Ehr, Op. 36 no. 3 (To God on high alone be praised) - F-Dur/F major
Allein Gott in der Hoh sei Ehr - F-Dur/F major
Wachet auf, ruft uns die Stimme, Op. 36 (Wake, o wake and hear the voices) - D-Dur/D major
Wie schon leuchtet der Morgenstern, Op. 97 (How brightly beams the morning star) - D-Dur/D major
Das Gebet des Herrn, D 872 (Anh.) - e-Moll/E minor
Christ ist erstanden, D 440 - c-Moll/C minor
Kyrie in B, D 45 (Kyrie in B flat major) - B-Dur/B-flat major
Ehre sei Gott in der Hohe, D 872 no. 2 (Glory to god in the highest) - B-Dur/B-flat major
Psalm 23, D 706 (Psalm 23) - As-Dur/Ab major
Tantum ergo in C, D 739 (Tantum ergo in C major) - C-Dur/C major
Hosanna filio David, D 696 no. 1 - C-Dur/C major
In monte Oliveti, D 696 no. 2 - C-Dur/C major
Sanctus, D 872 (Sanctus) - Es-Dur/Eb major
Pueri Hebraeorum, D 696 no. 4 - G-Dur/G major
Cum angelis et pueris fideles, D 696 no. 5 - C-Dur/C major
Ingrediente Domino, D 696 no. 6 - C-Dur/C major
Salve Regina in B, D 386 - B-Dur/B-flat major
Wohin soll ich mich wenden, D 872 no. 1 - F-Dur/F major
Sanctus, D 696 no. 3 (Sanctus) - F-Dur/F major
Deutsches Salve Regina in F, D 379 - F-Dur/F major
Amen, Op. 30 (daraus) - Es-Dur/Eb major
Magdalena, Op. 22 no. 6 - g-Moll/G minor
O Heiland, reiss die Himmel auf, Op. 74 no. 2 - Dorisch/Dorian
Es flog einTaublein weisse, WoO posth. 34 no. 5 - B-Dur/B-flat major
Ach, lieber Herre Jesu Christ, WoO posth. 34 no. 6 - D-Dur/D major
Sankt Raphael, WoO posth. 34 no. 7 - g-Moll/G minor
Ach, arme Welt, Op. 110 no. 2 - f-Moll/F minor
Es ist das Heil uns kommen her, Op. 29 no. 1 - E-Dur/E major
Schaffe in mir, Gott ein reines Herz, Op. 29 no. 2 (Make in me, o God a clean pure heart) - G-Dur/G major
Mit Fried und Freud ich fahr dahin, Op. 74 no. 1 (daraus) (In peace and joy I now depart) - Dorisch/Dorian