Chopin -- Mazurkas (Complete)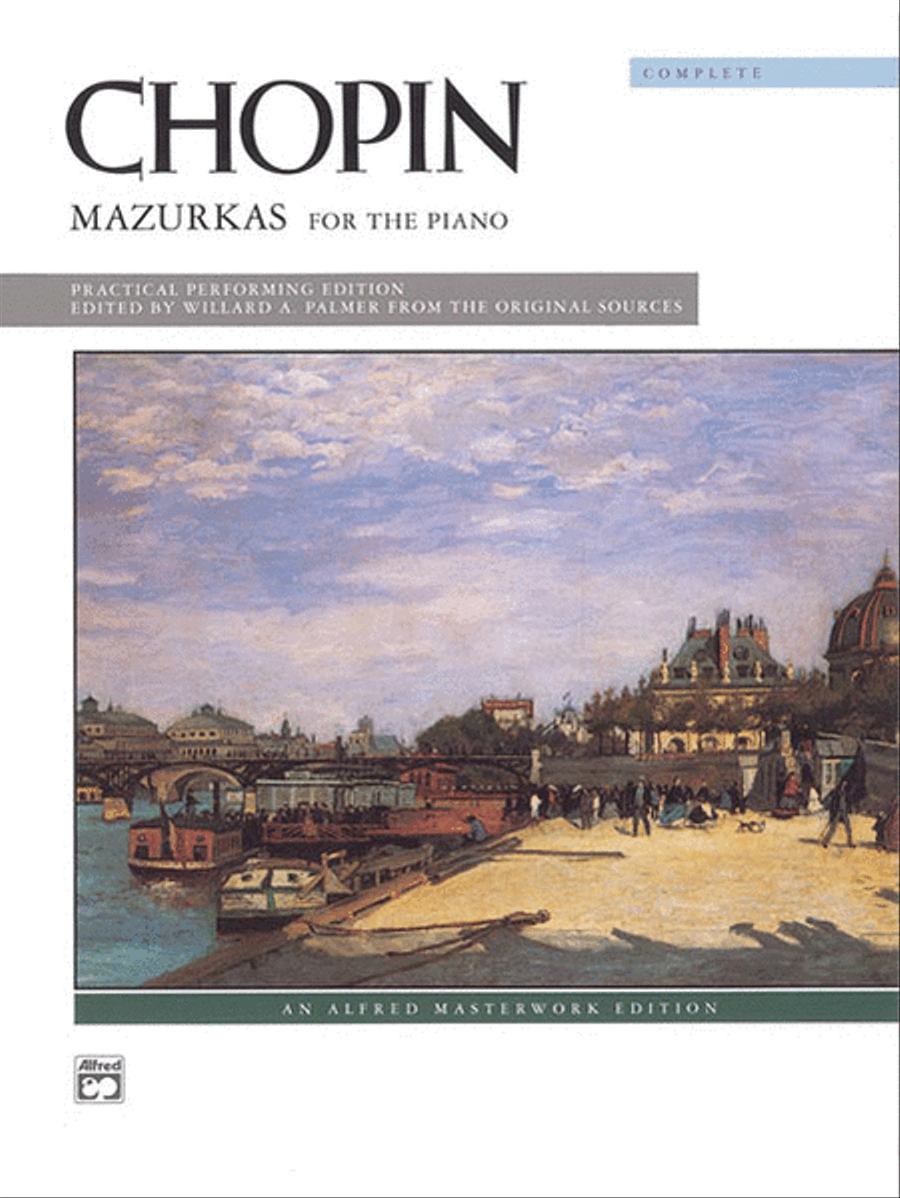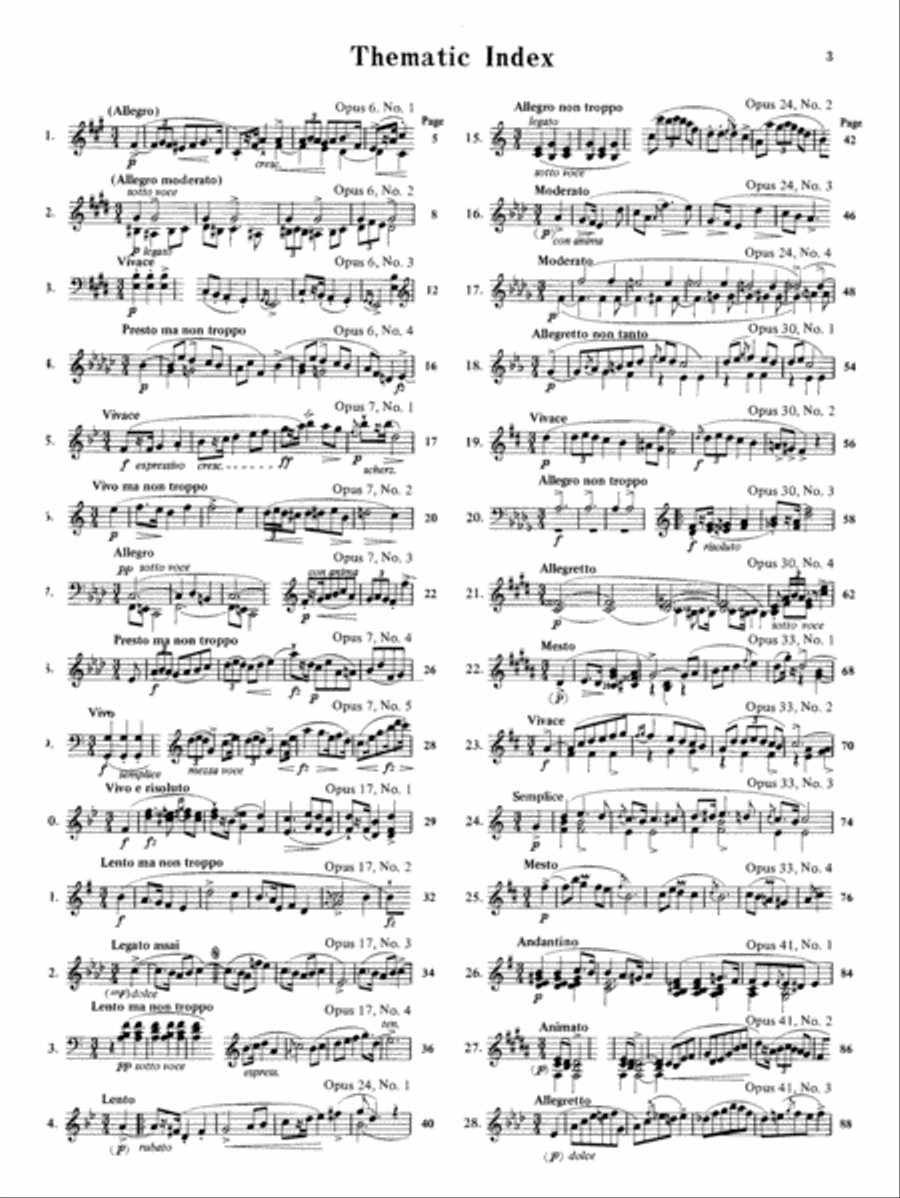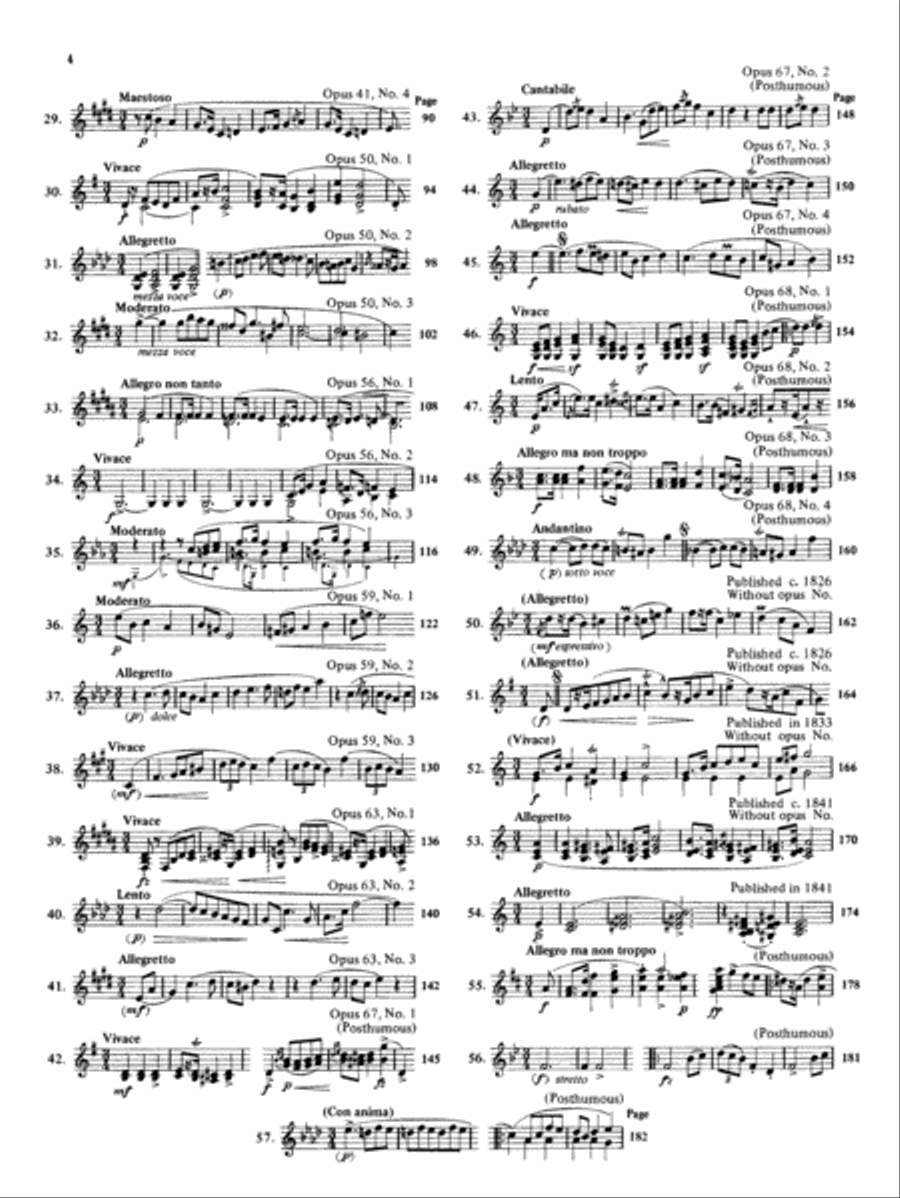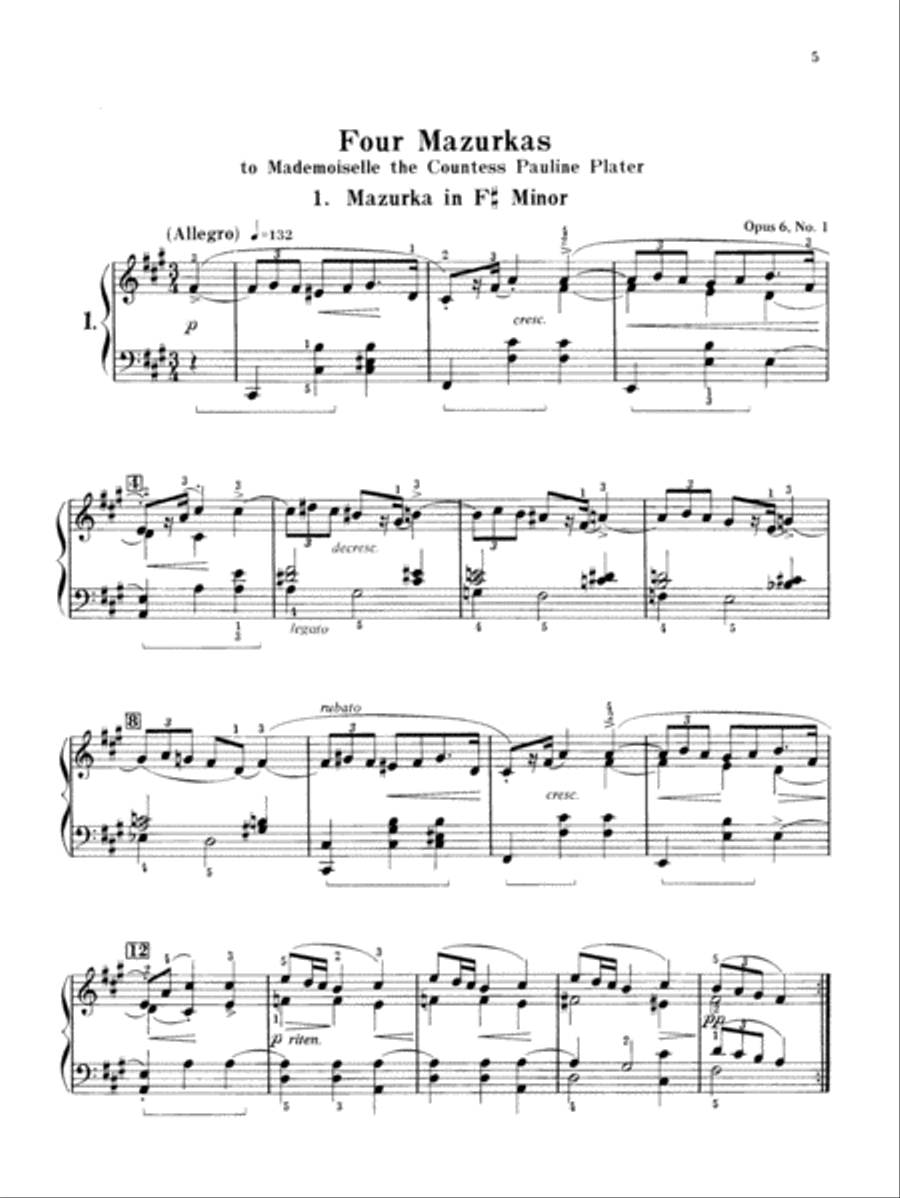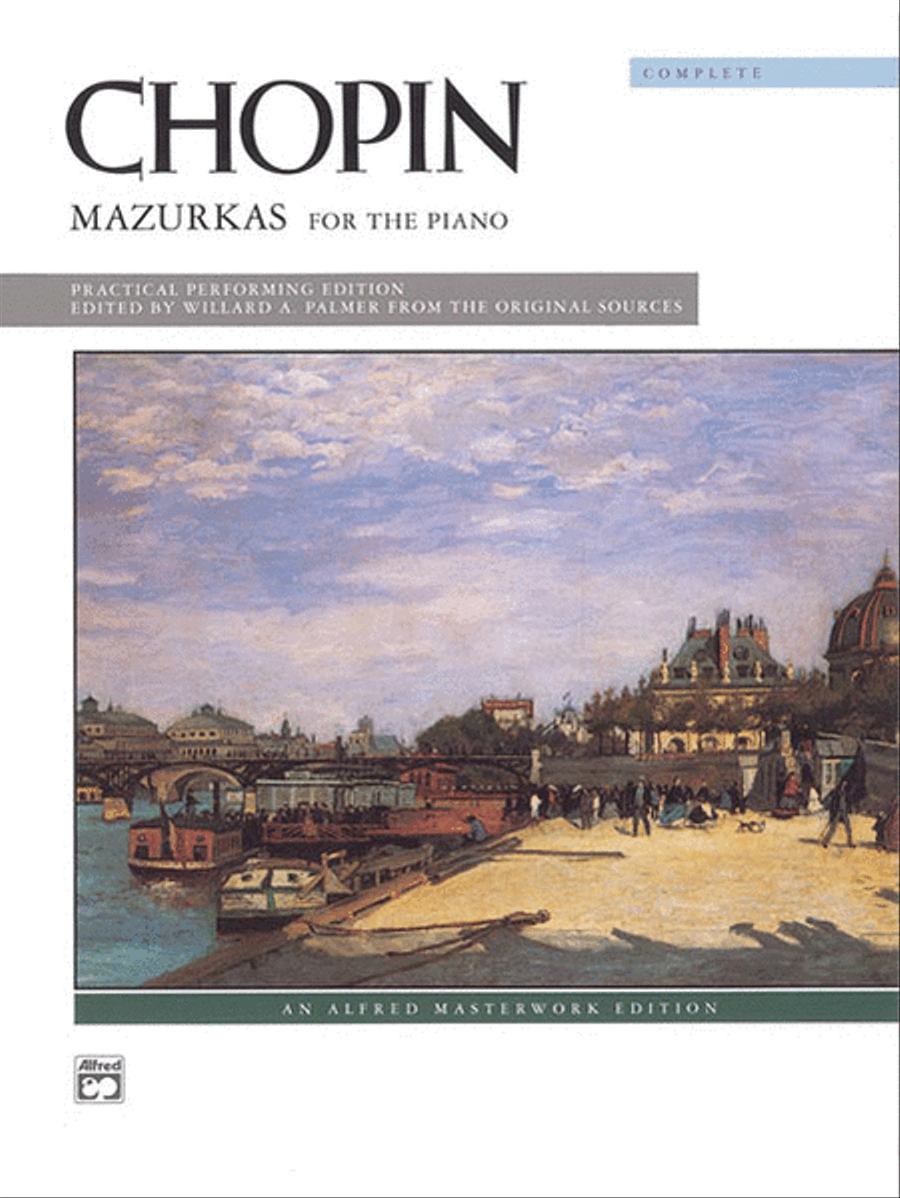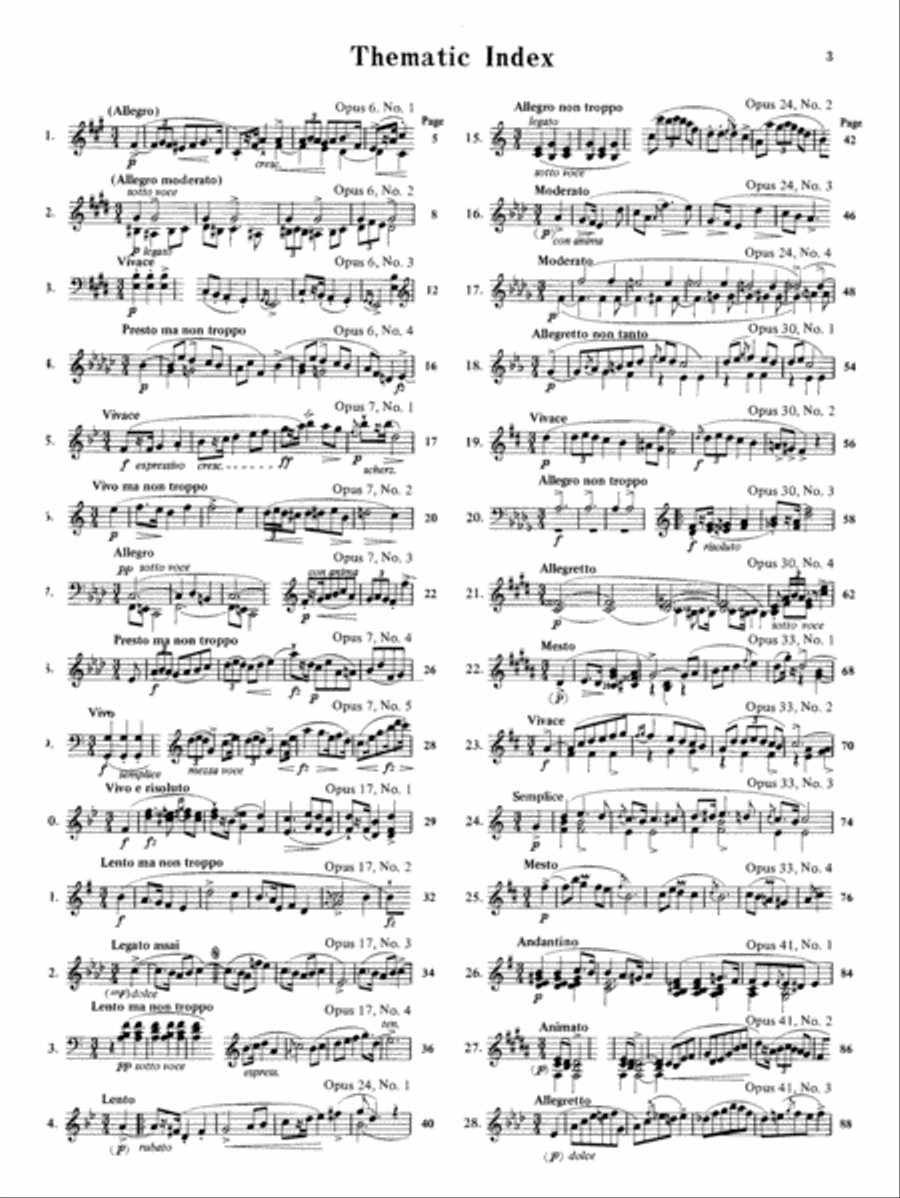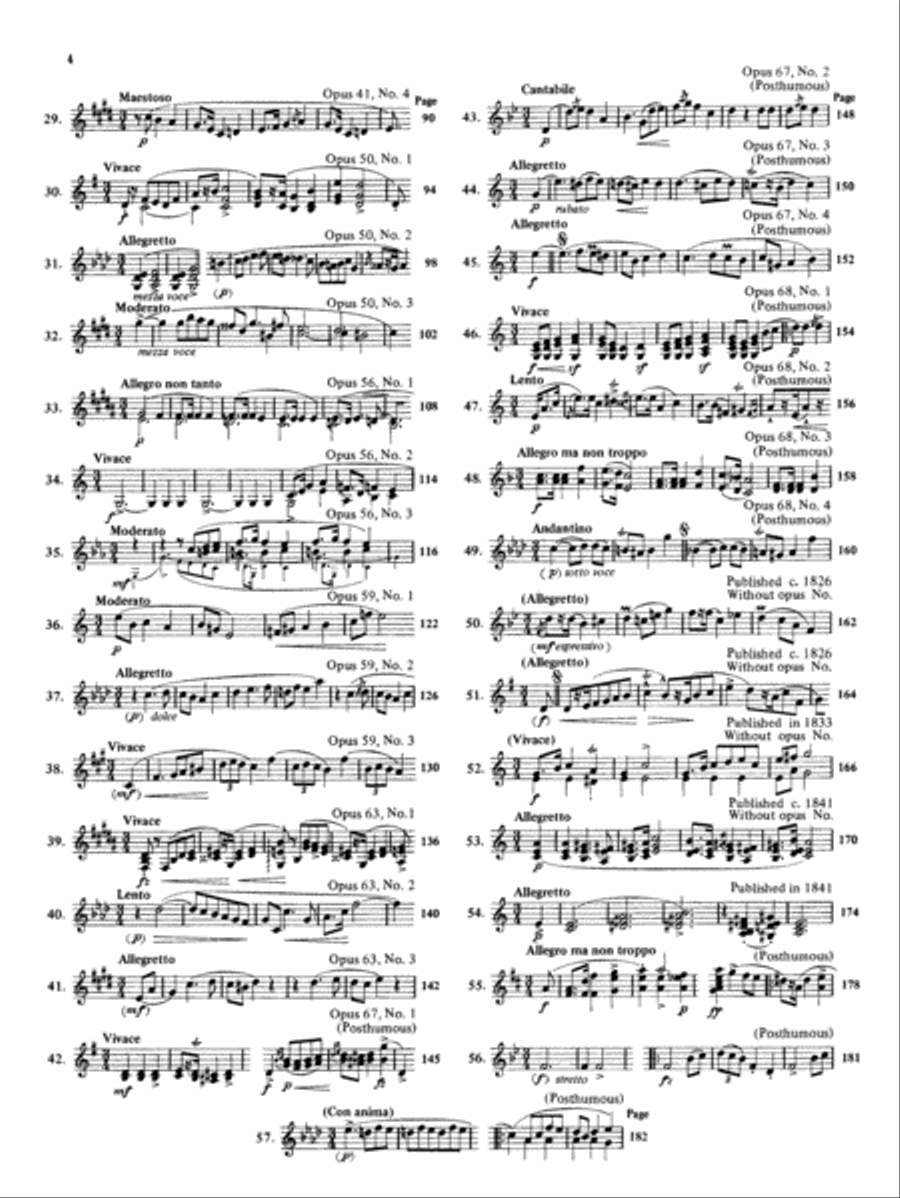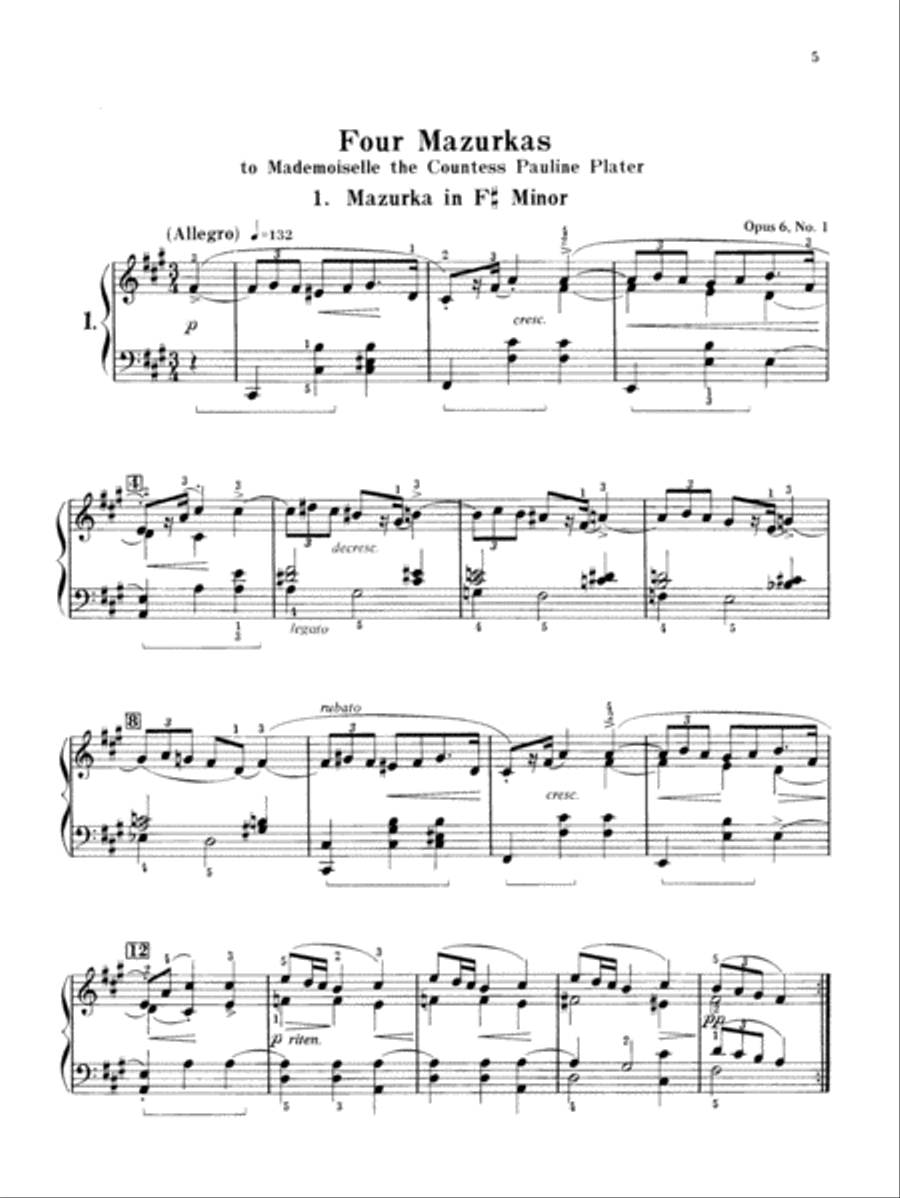 Chopin -- Mazurkas (Complete)


Available
Ready to ship in 24 hours
Taxes/VAT calculated at checkout.
Detailed Description
Piano - Advanced; Early Advanced; Late Intermediate
SKU: AP.2481C
Composed by Frederic Chopin. Edited by Willard A. Palmer. Masterworks; Piano Collection. Alfred Masterwork Edition. Masterwork; Romantic. Book. 184 pages. Alfred Music #00-2481C. Published by Alfred Music (AP.2481C).
ISBN 9780739019504. UPC: 038081151670. English.
A painstakingly researched edition of all of the mazurkas presently known to be authentic works of Chopin; 57 in all. The mazurka, a Polish national dance in triple meter, was first introduced to the realm of art music by Chopin. The works in this collection have been carefully edited from the original manuscripts and from the first German, French and English editions. The comb binding creates a lay-flat book that is perfect for study and performance.
Song List (57)
Mazurka in A-Flat Major [Op. 59,No. 2]
Mazurka in A-Flat Major [Op. 7, No. 4]
Mazurka in A-Flat Major [Posthumous]
Mazurka in B Major [Op. 41, No. 2]
Mazurka in B Major [Op. 56, No. 1]
Mazurka in B Major [Op. 63, No. 1]
Mazurka in B Minor [Op. 33, No. 4]
Mazurka in B-Flat Major
Mazurka in B-Flat Major [Op. 17, No. 1]
Mazurka in B-Flat Major [Op. 7, No. 1]
Mazurka in B-Flat Major [Posthumous]
Mazurka in B-Flat Minor [Op. 24, No. 4]
Mazurka in C Major
Mazurka in C Major [Op. 24, No. 2]
Mazurka in C Major [Op. 33, No. 3]
Mazurka in C Major [Op. 56, No. 2]
Mazurka in C Major [Op. 67, No. 3 (Posthumous)]
Mazurka in C Major [Op. 68, No. 1 (Posthumous)]
Mazurka in C Major [Op. 7, No. 5]
Mazurka in C Minor [Op. 30, No. 1]
Mazurka in C Minor [Op. 56, No. 3]
Mazurka in C-Sharp [Op. 41, No. 4]
Mazurka in C-Sharp Minor [Op. 30, No. 4]
Mazurka in C-Sharp Minor [Op. 50, No. 3]
Mazurka in C-Sharp Minor [Op. 6, No. 2]
Mazurka in C-Sharp Minor [Op. 63, No. 3]
Mazurka in D Major [Op. 33, No. 2]
Mazurka in D Major [Posthumous]
Mazurka in D-Flat Major [Op. 30, No. 3]
Mazurka in E Major [Op. 6, No. 3]
Mazurka in E Minor [Op. 17, No. 2]
Mazurka in E Minor [Op. 41, No. 1]
Mazurka in E-Flat Major [Op. 6, No. 4]
Mazurka in F Major [Op. 68, No. 3 (Posthumous)]
Mazurka in F Minor [Op. 63, No. 2]
Mazurka in F Minor [Op. 68, No. 4 (Posthumous)]
Mazurka in F Minor [Op. 7, No. 3]
Mazurka in F-Sharp Minor [Op. 30, No. 2]
Mazurka in F-Sharp Minor [Op. 59, No. 3]
Mazurka in F-Sharp Minor [Op. 6, No. 1]
Mazurka in G Major
Mazurka in G Major [Op. 50, No. 1]
Mazurka in G Major [Op. 67, No. 1 (Posthumous)]
Mazurka in G Minor [Op. 24, No. 1]
Mazurka in G Minor [Op. 67, No. 2 (Posthumous)]
Mazurka in G-Sharp Minor [Op. 33, No. 1]
Mazurka in A Minor
Mazurka in A Minor [Bi 134]
Mazurka in A Minor [Op. 17, No. 4]
Mazurka in A Minor [Op. 59, No. 1]
Mazurka in A Minor [Op. 67, No. 4 (Posthumous)]
Mazurka in A Minor [Op. 68, No. 2 (Posthumous)]
Mazurka in A Minor [Op. 7, No. 2]
Mazurka in A-Flat Major [Op. 17, No. 3]
Mazurka in A-Flat Major [Op. 24, No. 3]
Mazurka in A-Flat Major [Op. 41, No. 3]
Mazurka in A-Flat Major [Op. 50, No. 2]