Ballads & Songs of the Civil War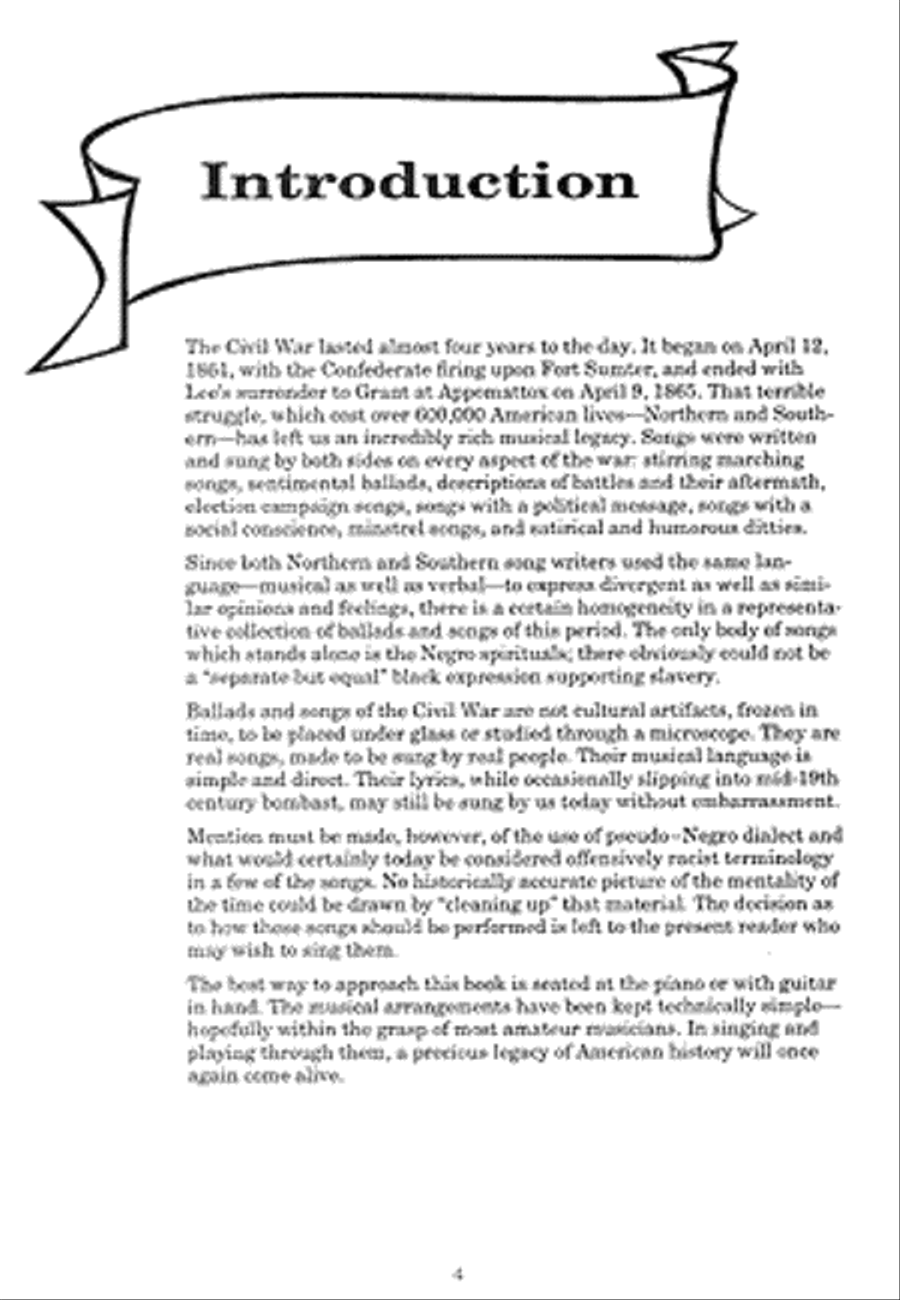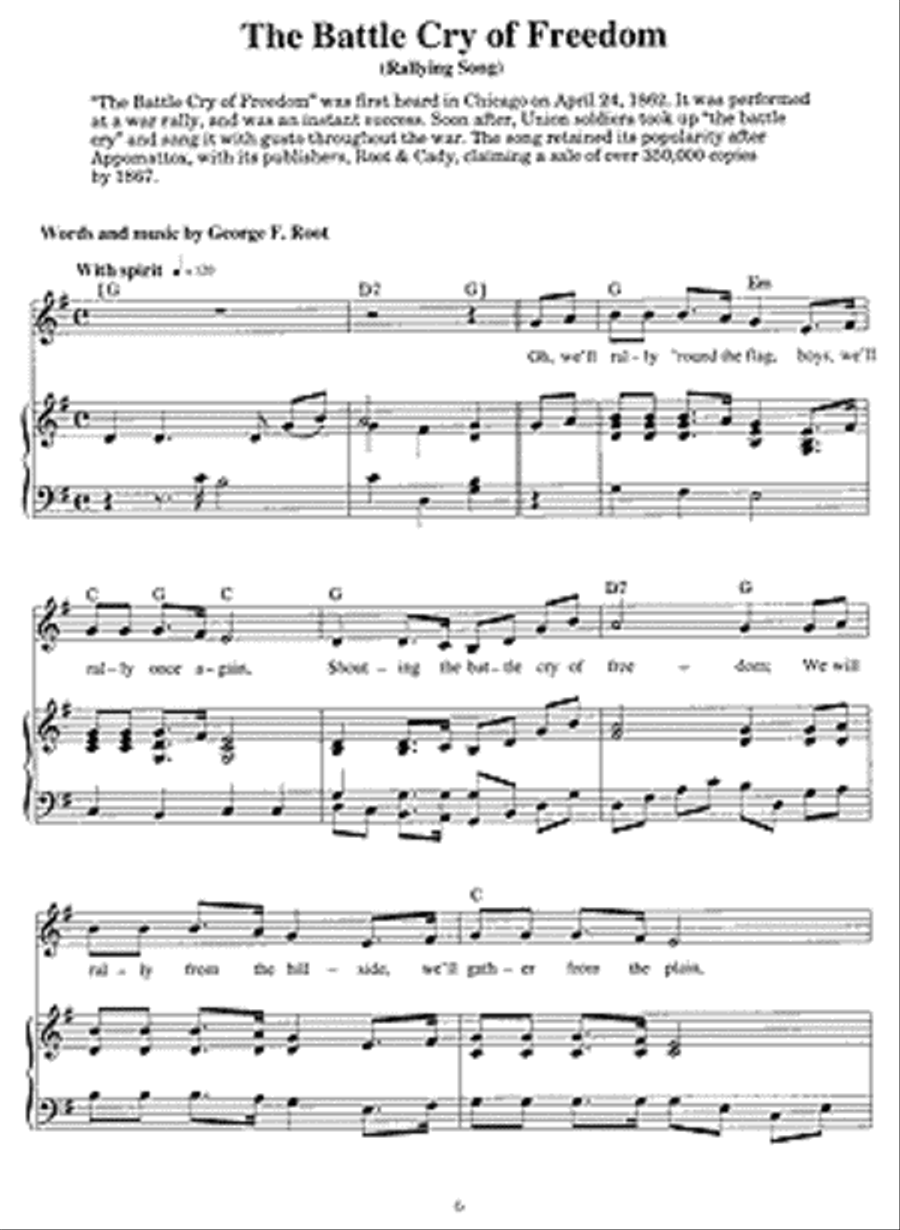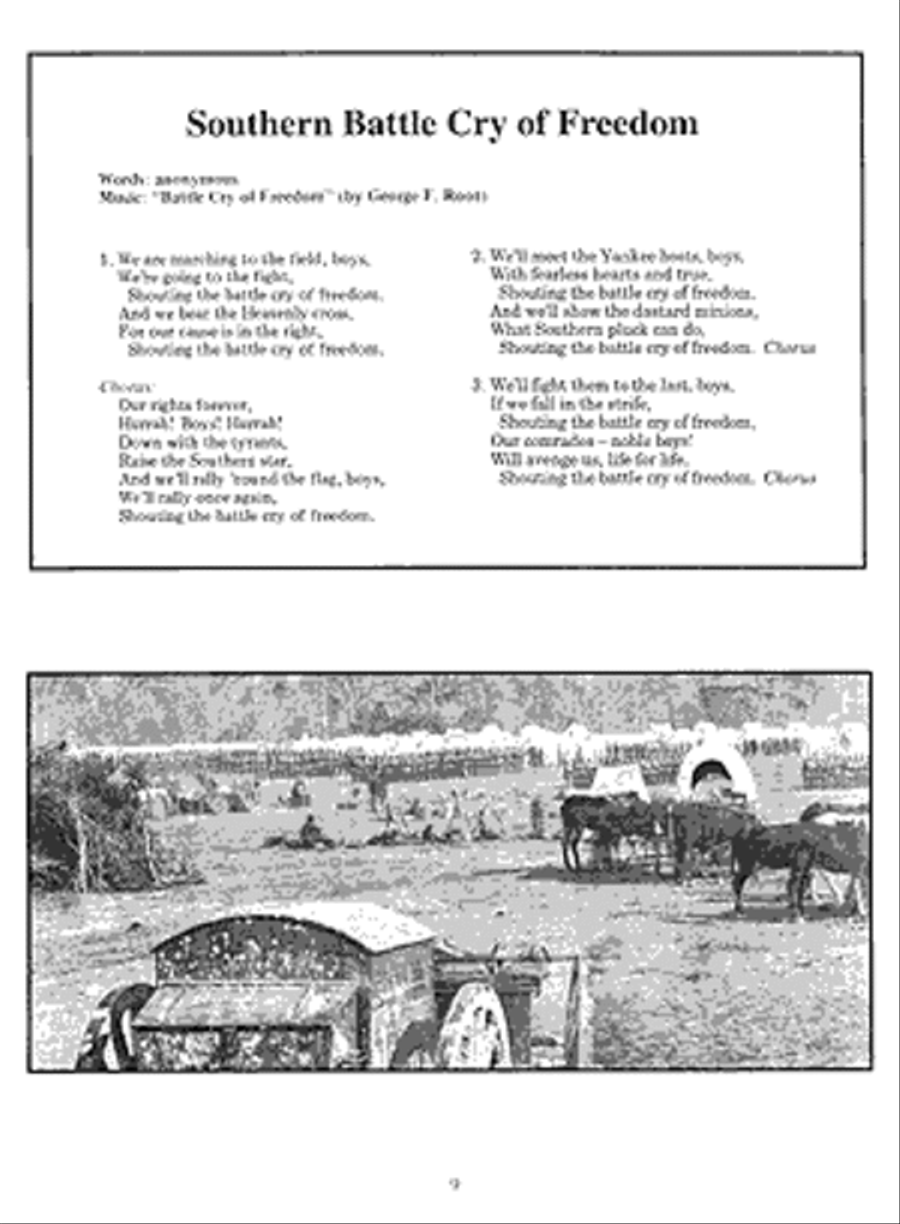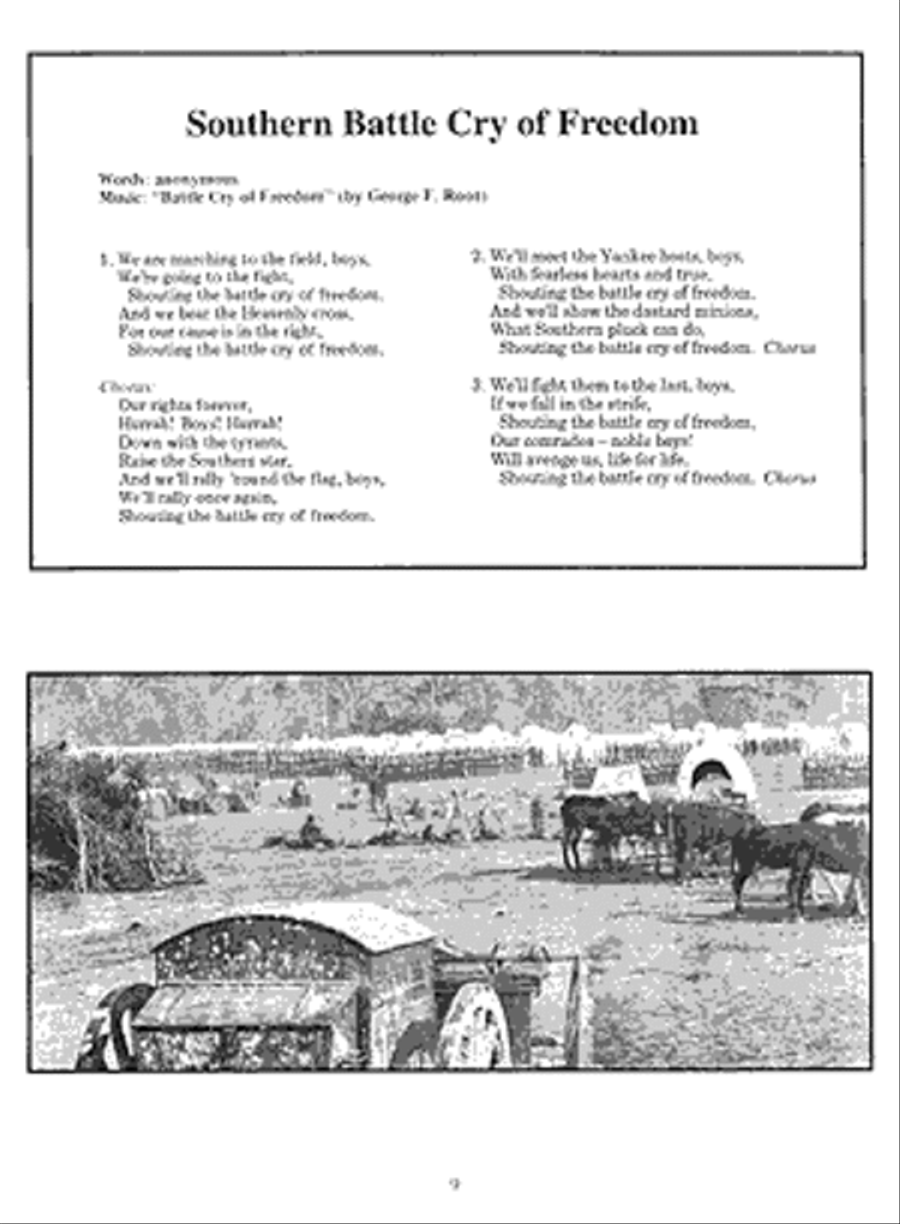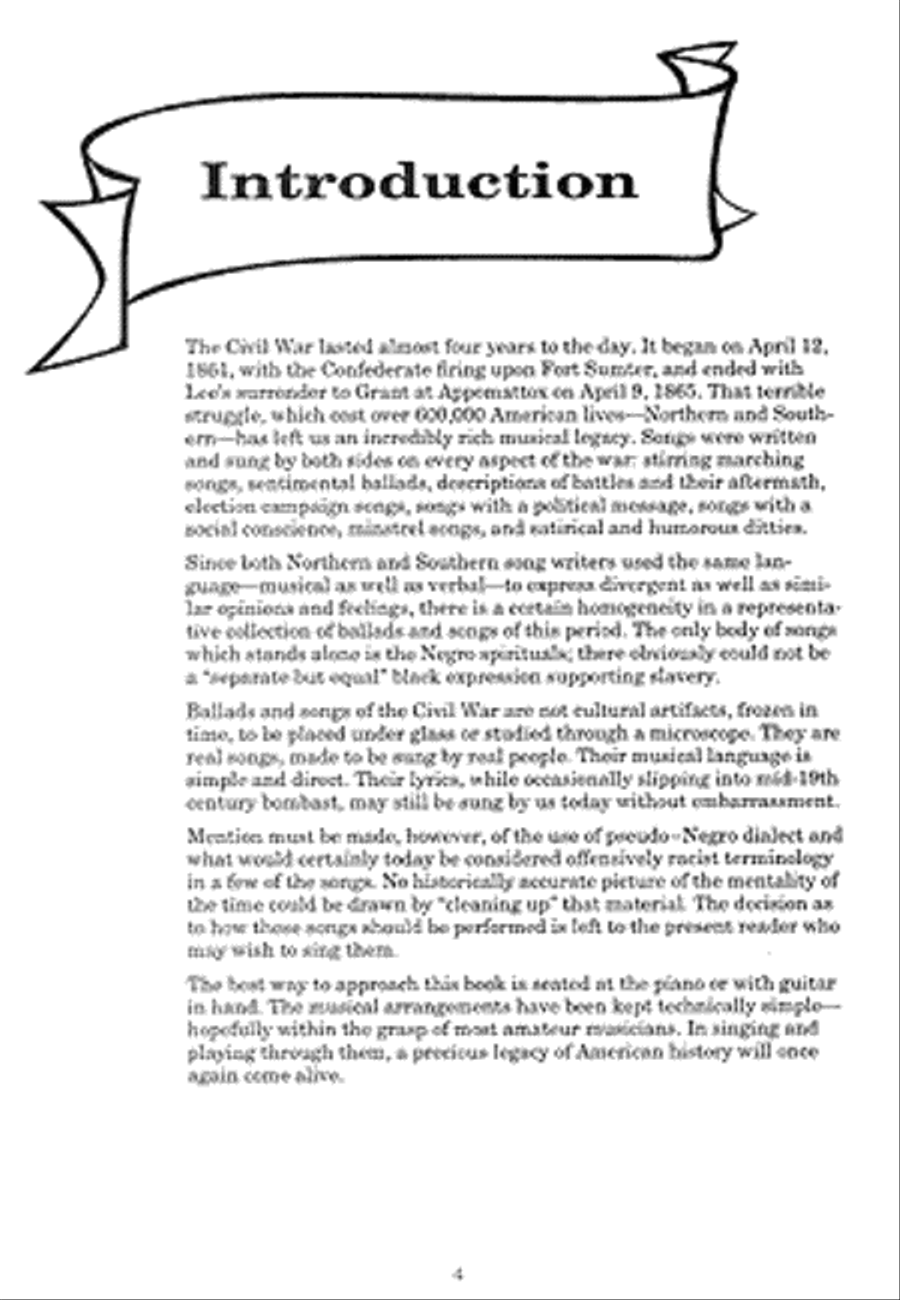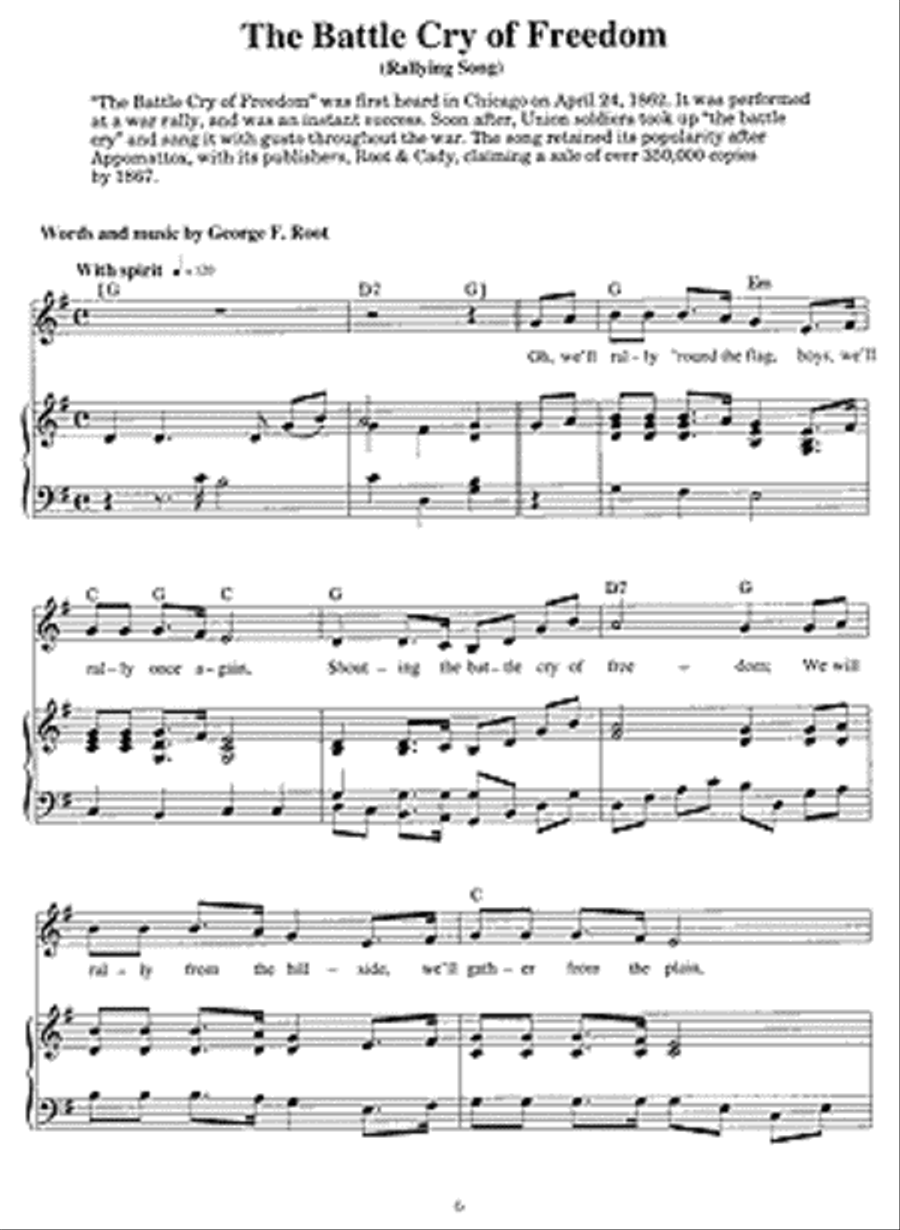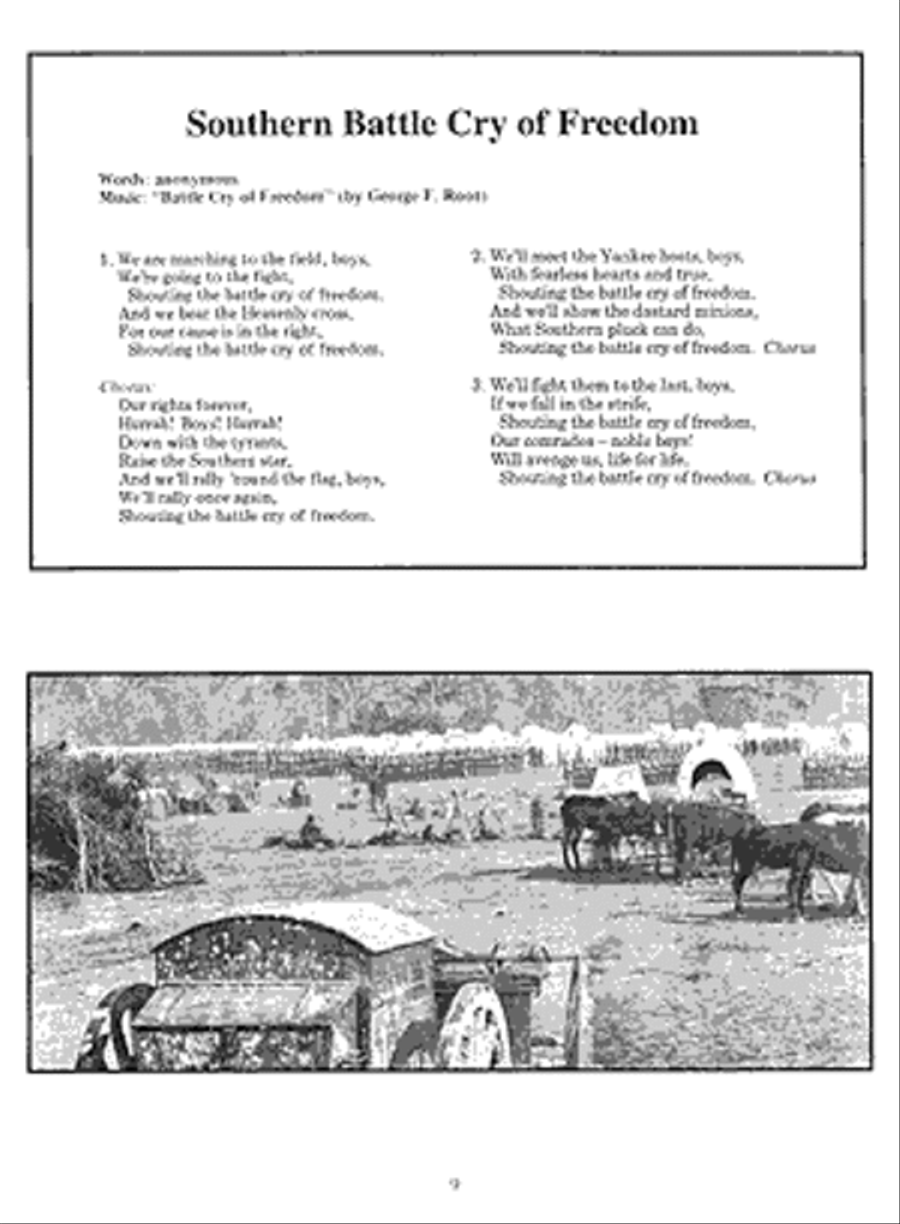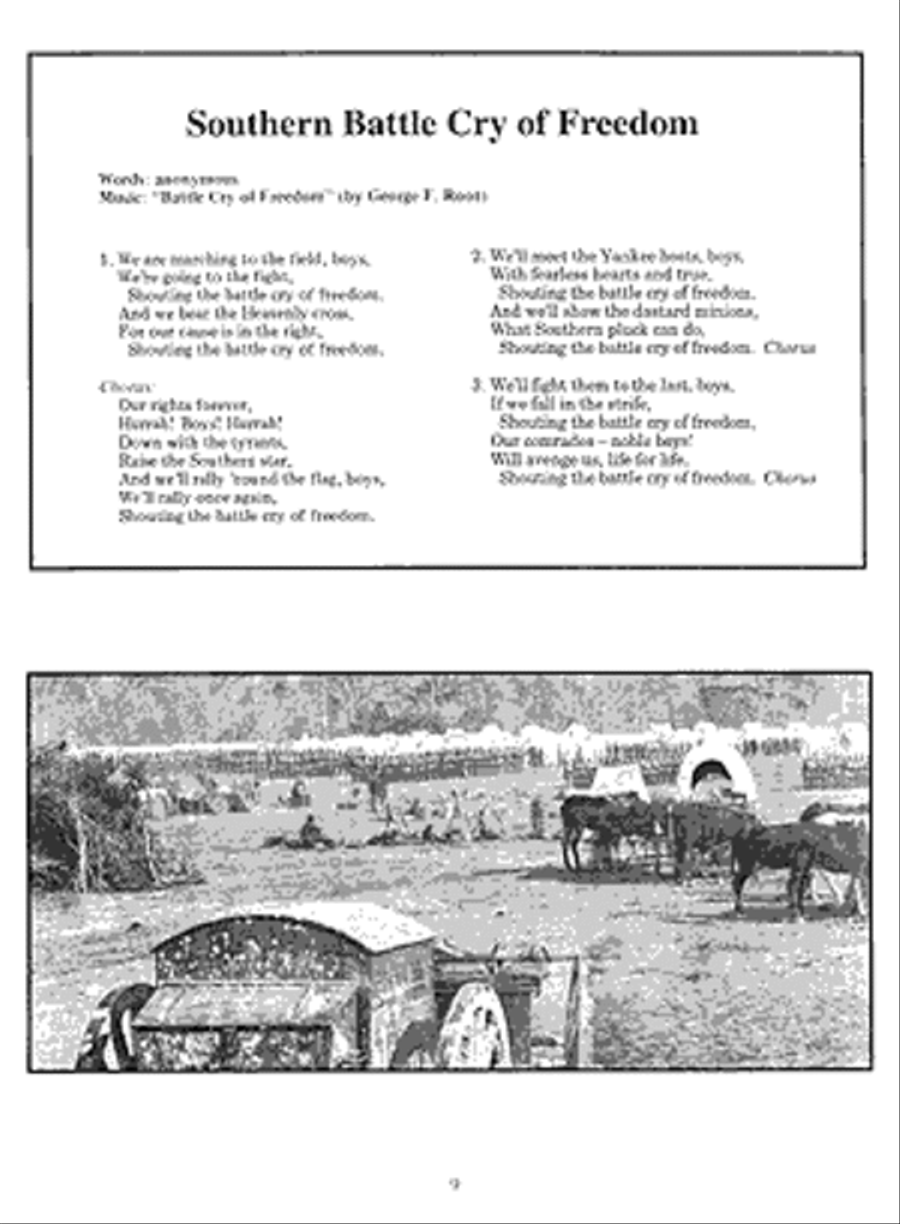 Ballads & Songs of the Civil War


Available
Ready to ship in 1 to 2 weeks
Taxes/VAT calculated at checkout.
Detailed Description
Piano/vocal - Intermediate
SKU: MB.94734
Composed by Jerry Silverman. Style, Piano and Keyboard, Perfect binding, Songbooks, Piano Vocal, American Music, Folk. American. Book. 272 pages. Mel Bay Publications, Inc #94734. Published by Mel Bay Publications, Inc (MB.94734).
ISBN 9781562225810. UPC: 796279013314. 8.75 x 11.75 inches.
A comprehensive and historically significant song collection, this massive volume captures the hopes and tragedy of the Civil War era. Songs are grouped into the following categories: The Union, The Confederacy, Lincoln, Universal Sentiments, Soldiers Songs, Battles, Negro Spirituals & Abolitionist Songs, The Lighter Side, and Post Bellum. A special feature of this text is the inclusion of authentic formal and informal portraits, plus depicting military encampment of the aftermath of the battle. Arranged for voice with piano accompaniment and guitar chords.
Song List (107)
Cairo
Kingdom Coming
Lorena
Oh, Freedom
Southrons' Chaunt Of Defiance
The Battle Hymn Of The Republic
Dixie
Johnny Is My Darling
Marching Along
Pat Murphy Of The Irish Brigade
The Cumberland And The Merrimac
Abraham's Daughter
Goober Peas
The Brass-Mounted Army
Booth Killed Lincoln
Dixie's Land
Flight Of Doodles
Follow the Drinking Gourd
The Bonnie Blue Flag
Weeping Sad And Lonely (When This Cruel War Is Ove
Who Will Care For Mother Now?
Free At Last
Here's Your Mule
Jeff In Petticoats
Oh, I'm A Good Old Rebel
Roll, Alabama, Roll
The Drummer Boy Of Shiloh
The Southern Wagon
The Young Volunteer
We Wait Beneath The Furnace Blast
All Quiet Along The Potomac
Brother Green
I Goes To Fight Mit Sigel
I'll Be A Sargeant
Marching Through Georgia
Richmond Is A Hard Road To Travel
We Are Coming, Father Abr'am
When Johnny Comes Marching Home
A Life On The Vicksburg Bluff
Clear The Track
De Day Ob Liberty's Comin'
Give Us A Flag
Go Down, Moses
Hard Times In Dixie
Sixty-Three Is The Jubilee
Home, Sweet Home
I Can Whip The Scoundrel
John Brown's Body
Slavery Chain Done Broke At Last
Somebody's Darling
The Battle Of Shiloh Hill
The Grant Pill
We Conquer Or Die
Cumberland Gap
The Battle of Shiloh
Tramp! Tramp! Tramp!
Tramp! Tramp! Tramp!, Ii (Southern Version)
Nine Miles To The Junction
Sambo's Right To Be Kilt
The Valiant Conscript
Billy Barlow-On The Times
Do They Miss Me At Home?
Drink It Down
Grafted Into The Army
Just After The Battle
Maryland, My Maryland
Riding A Raid
The Rebel Soldier
There Was An Old Soldier
Abraham's Daughter Ii
Babylon is Fallen
Lincoln And Liberty
Stonewall Jackson's Way
The Faded Coat Of Blue
The Gold Band
Virginia's Bloody Soil
Old Abe Lincoln Came Out Of The Wilderness
Southern Battle Cry Of Freedom
Tenting On the Old Camp Ground
The Battle Cry Of Freedom, Ii (Battle Song)
The Cumberland Crew
The Liberty Ball
The Old Union Wagon
The Yellow Rose of Texas
When Sherman Marched Down To The Sea
For The Dear Old Flag I Die
High-Toned Southern Gentleman
Just Before The Battle, Mother
Marching Song Of The First Arkansas (Negro) Regime
The Blue And The Gray
The Fall Of Charleston
The New York Volunteer
The Southern Soldier
Billy Barlow
Overtures From Richmond
The Battle Cry Of Freedom (Rallying Song)
The Vacant Chair
We'll Fight For Uncle Abe
Farewell To Grog
Many Thousand Gone
My Father, How Long?
Steal Away
The Army Of The Free
The John Brown Song
The Southern Soldier Boy
We've Drunk From The Same Canteen
The Why And The Wherefore