Anthology of American Piano Music

Intermediate to Early Advanced Works by 31 Composers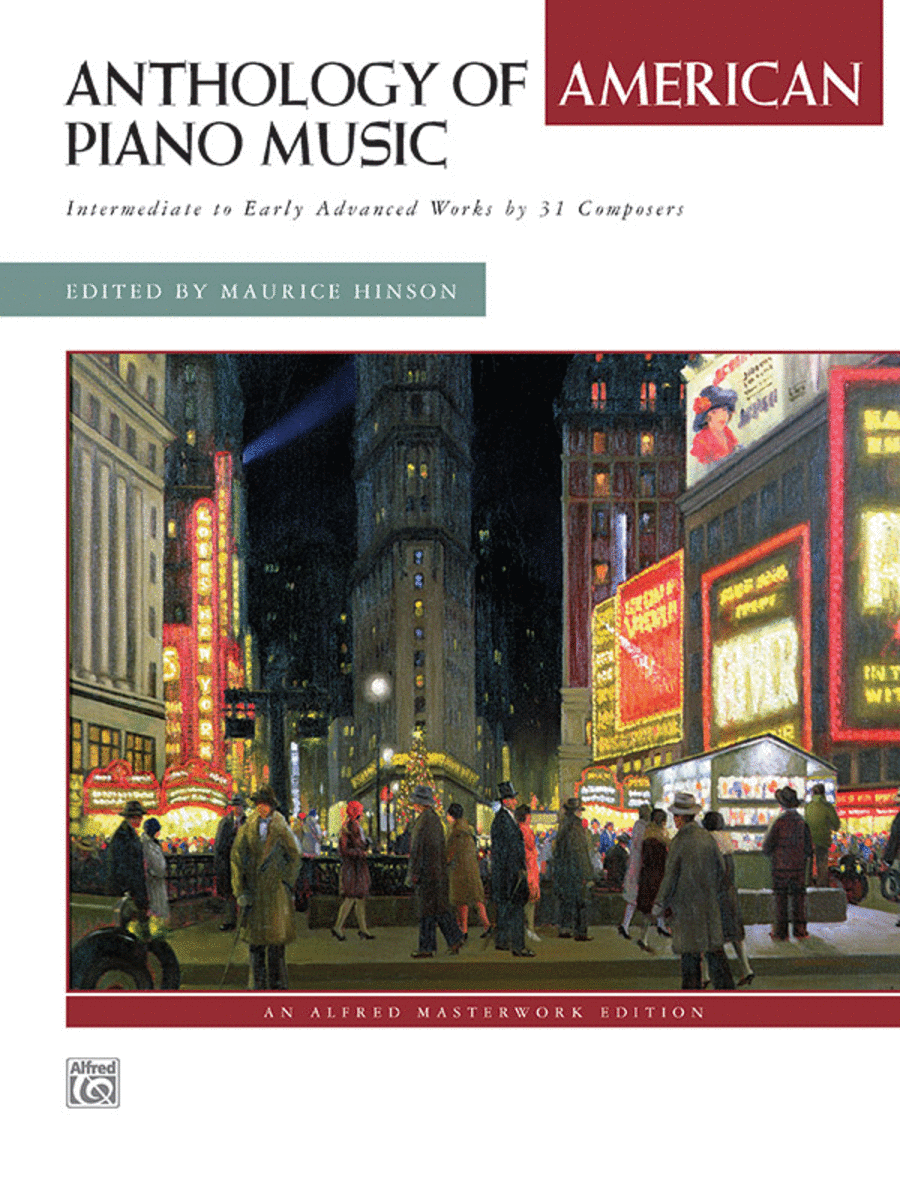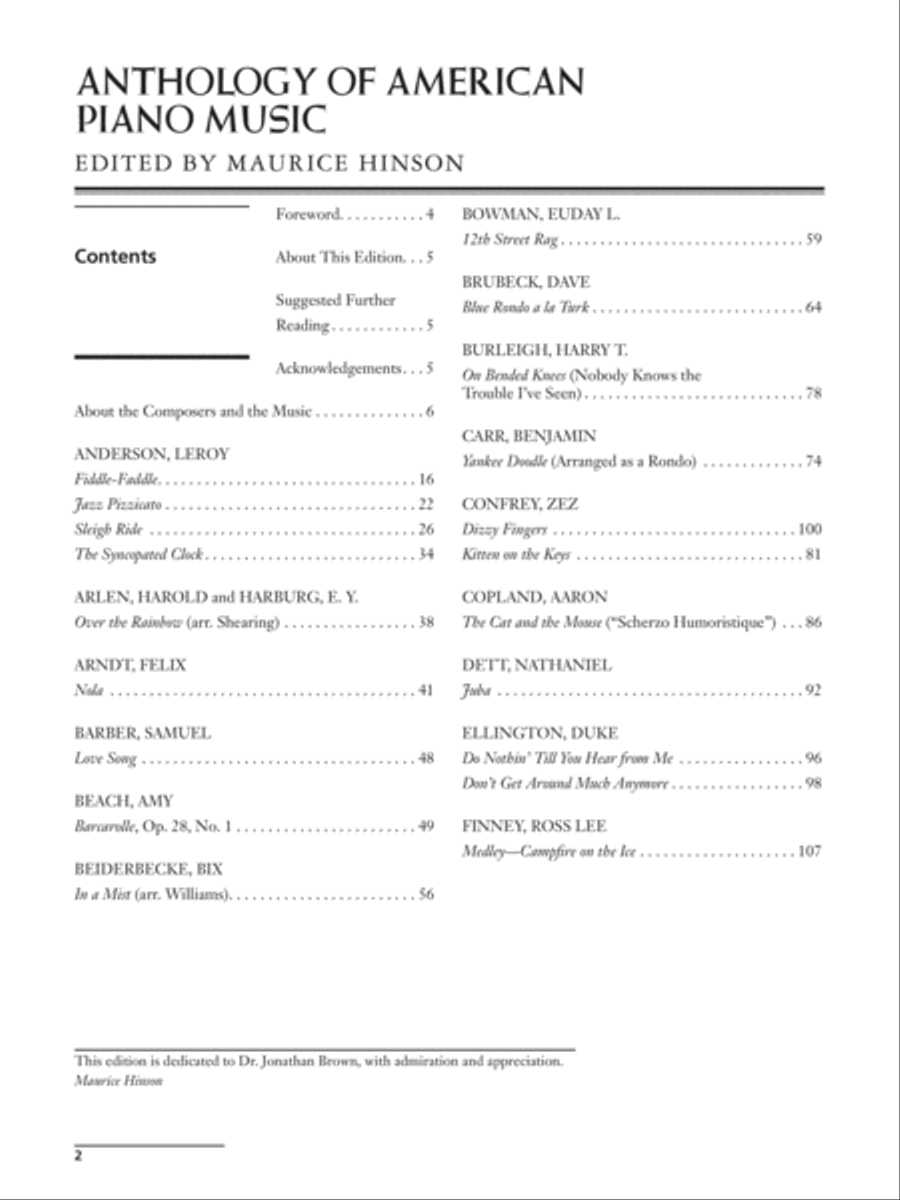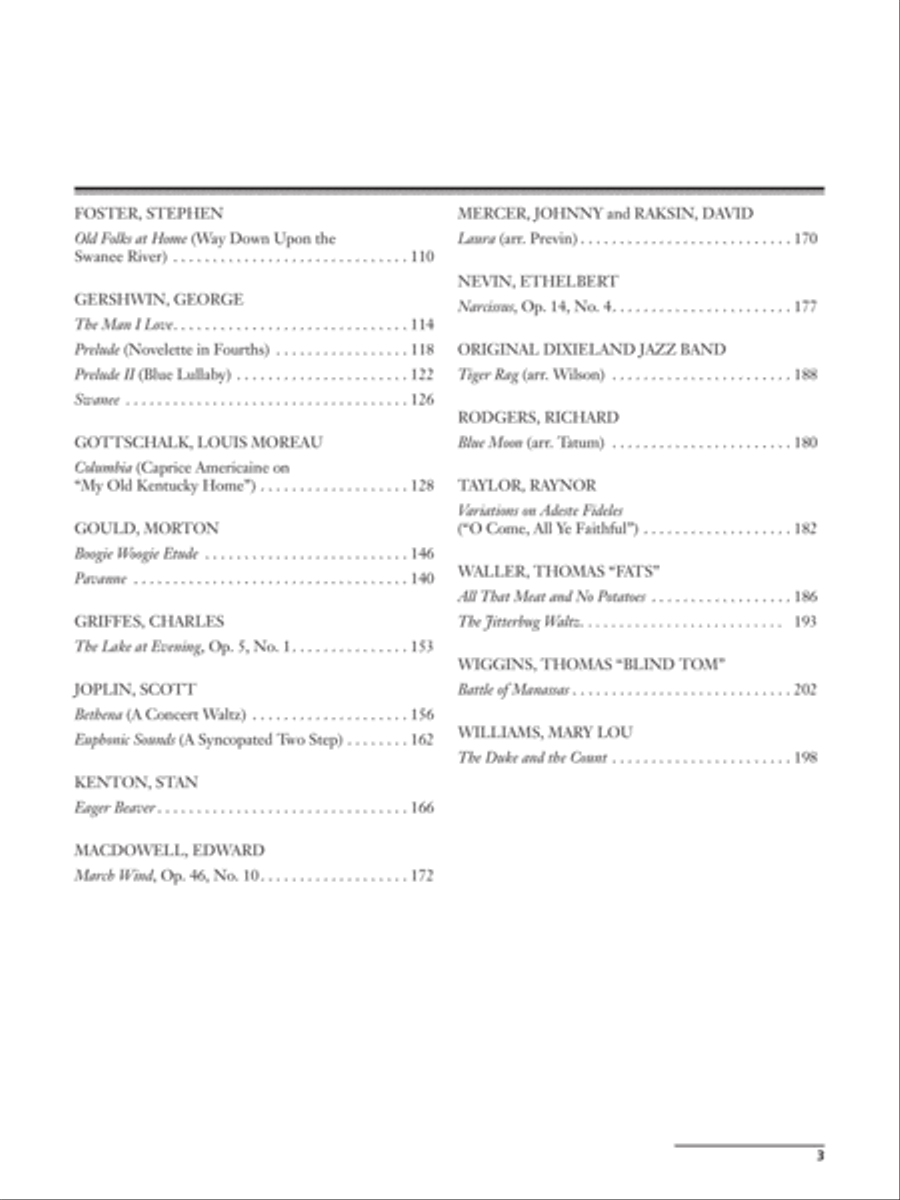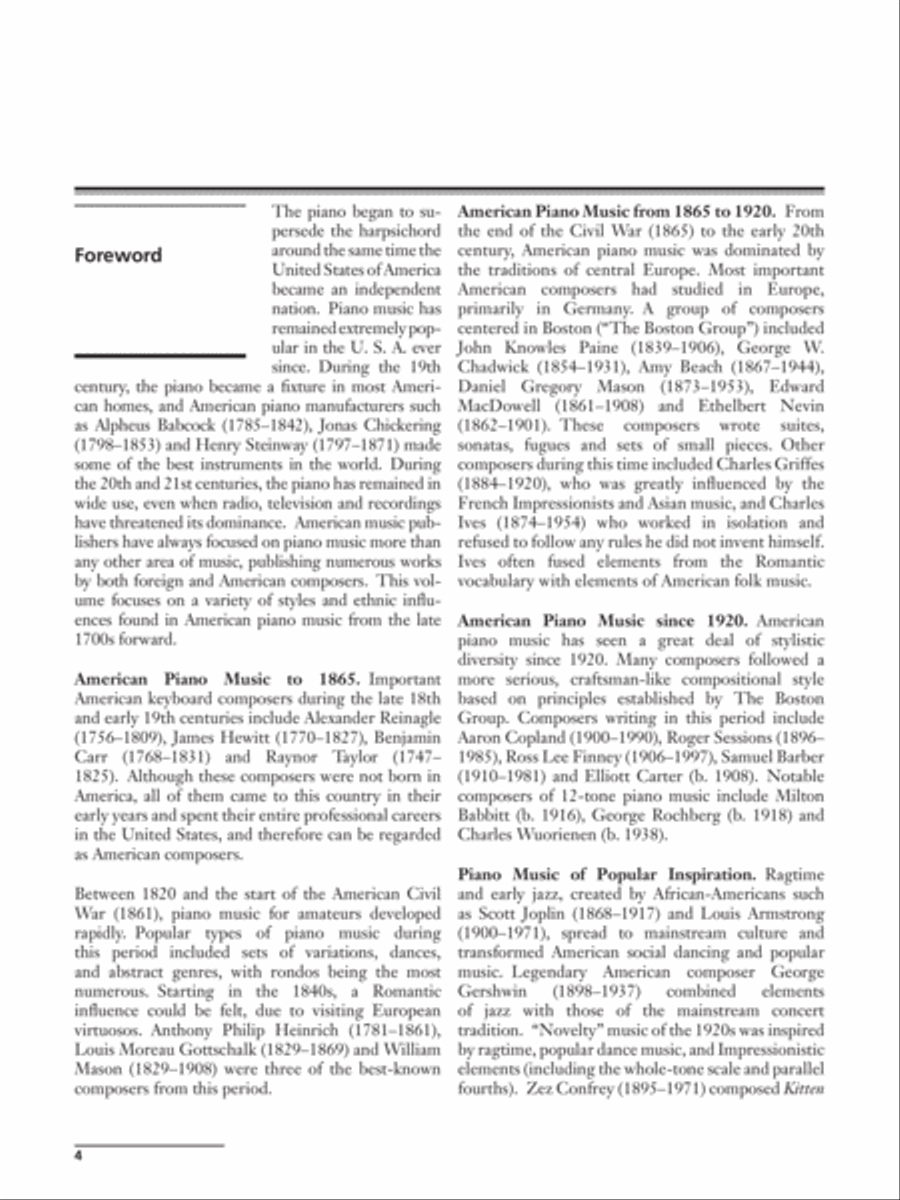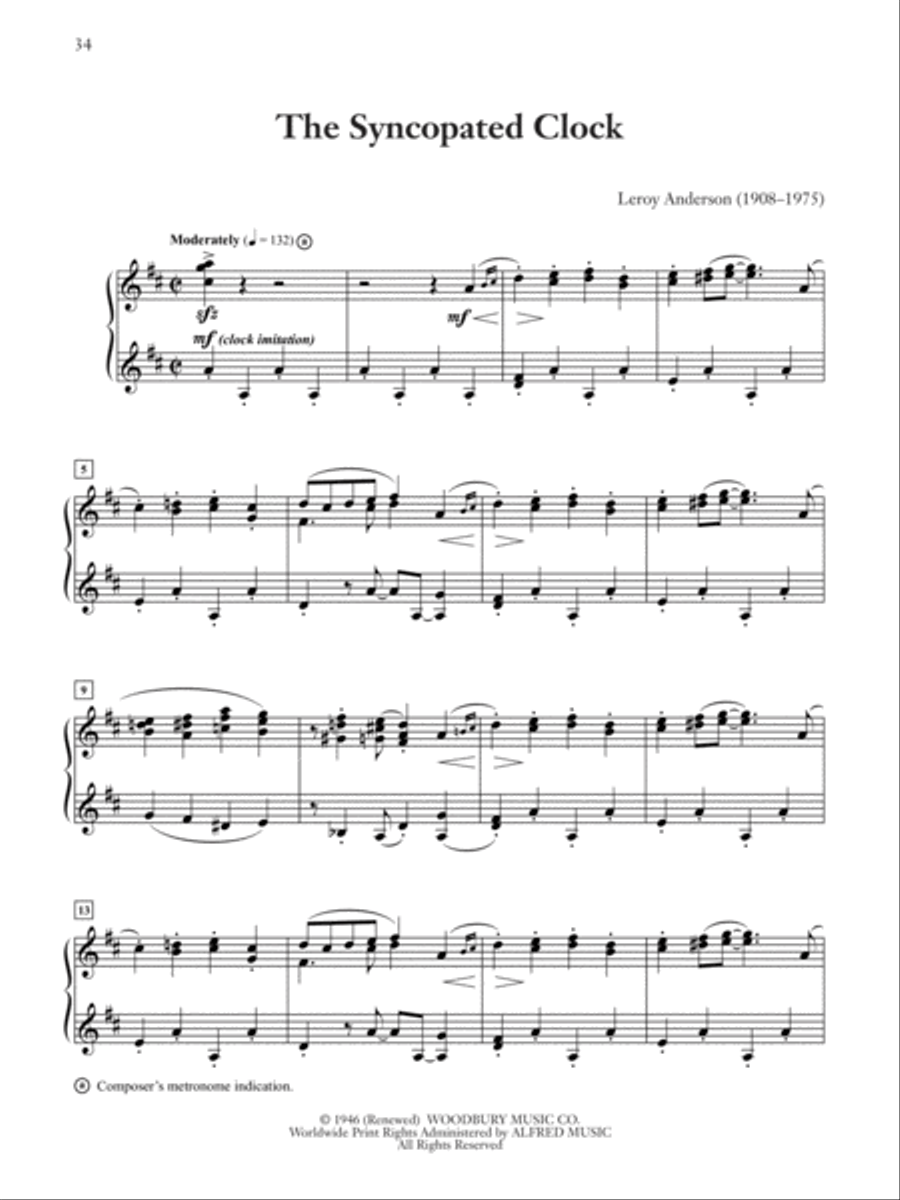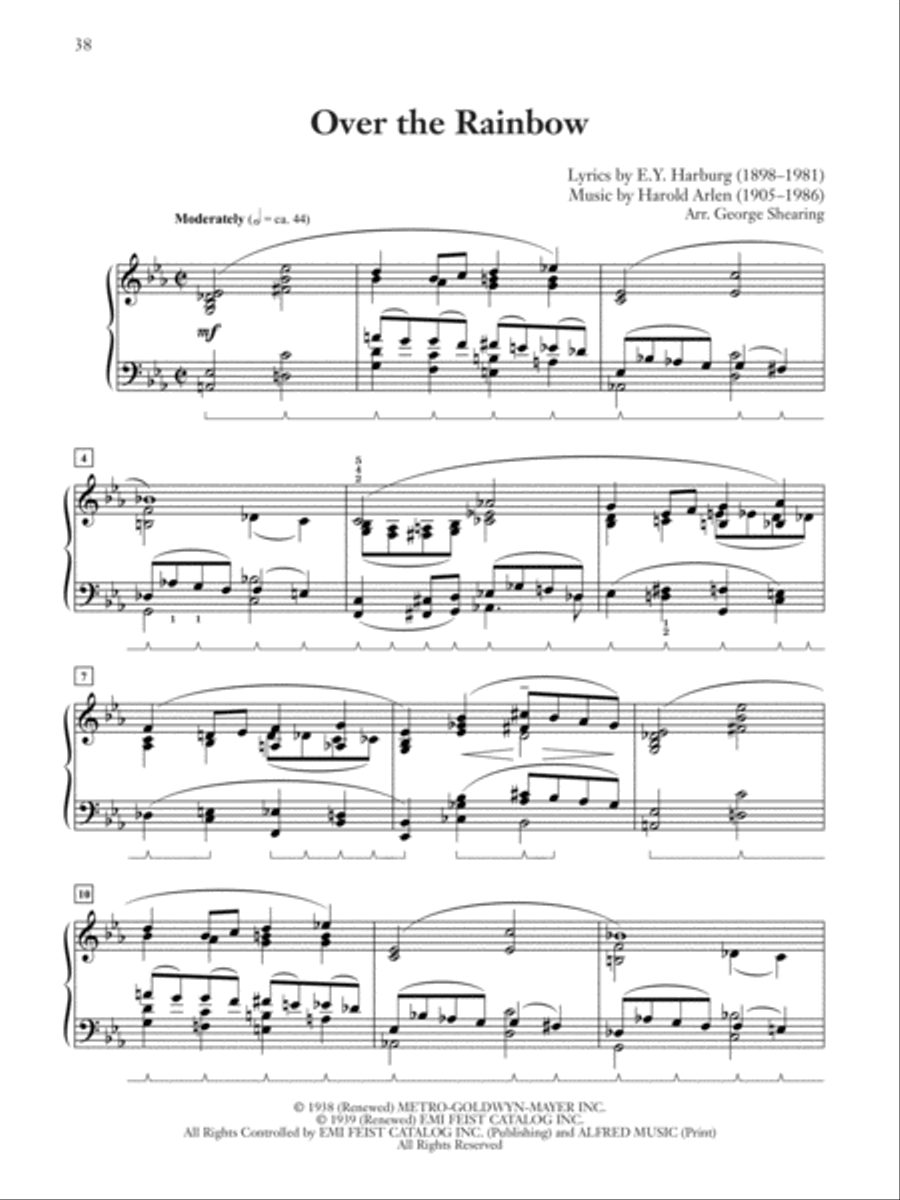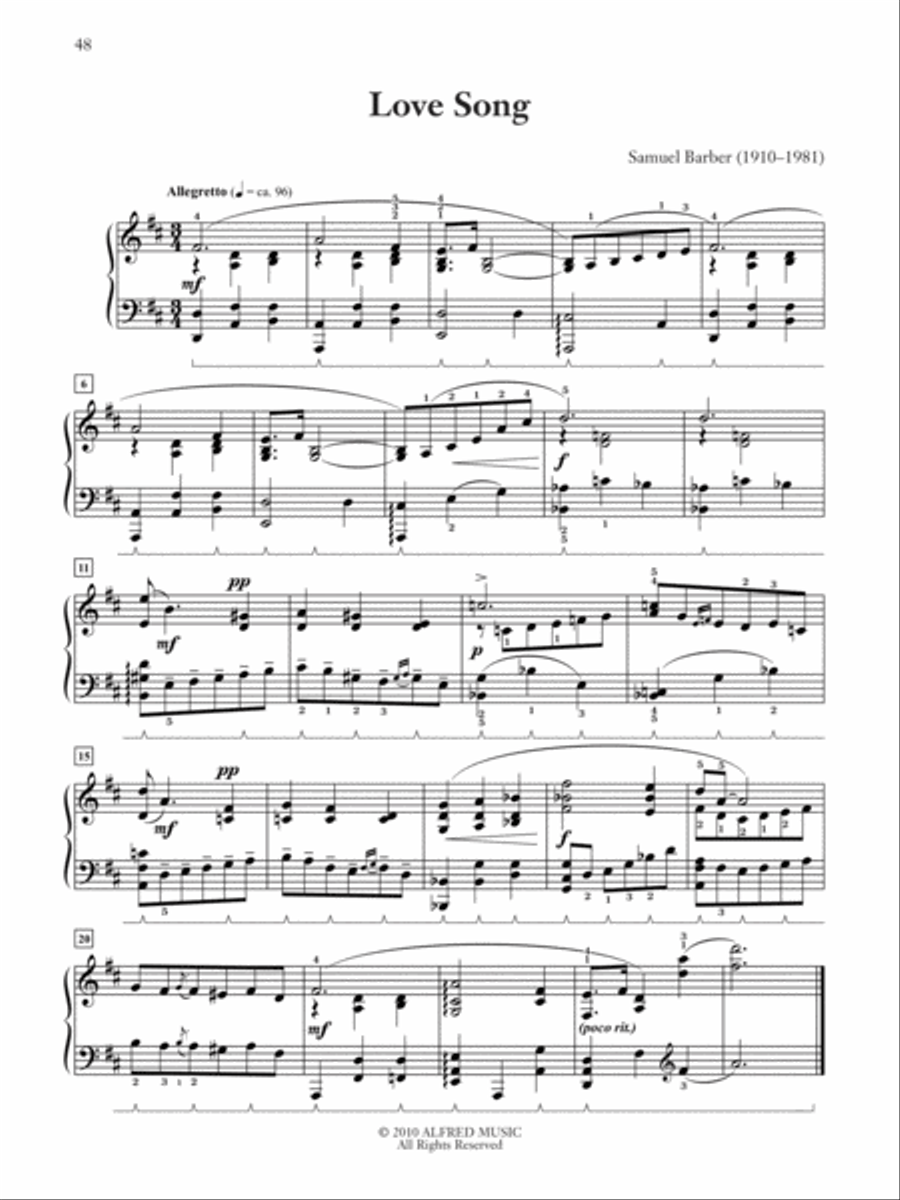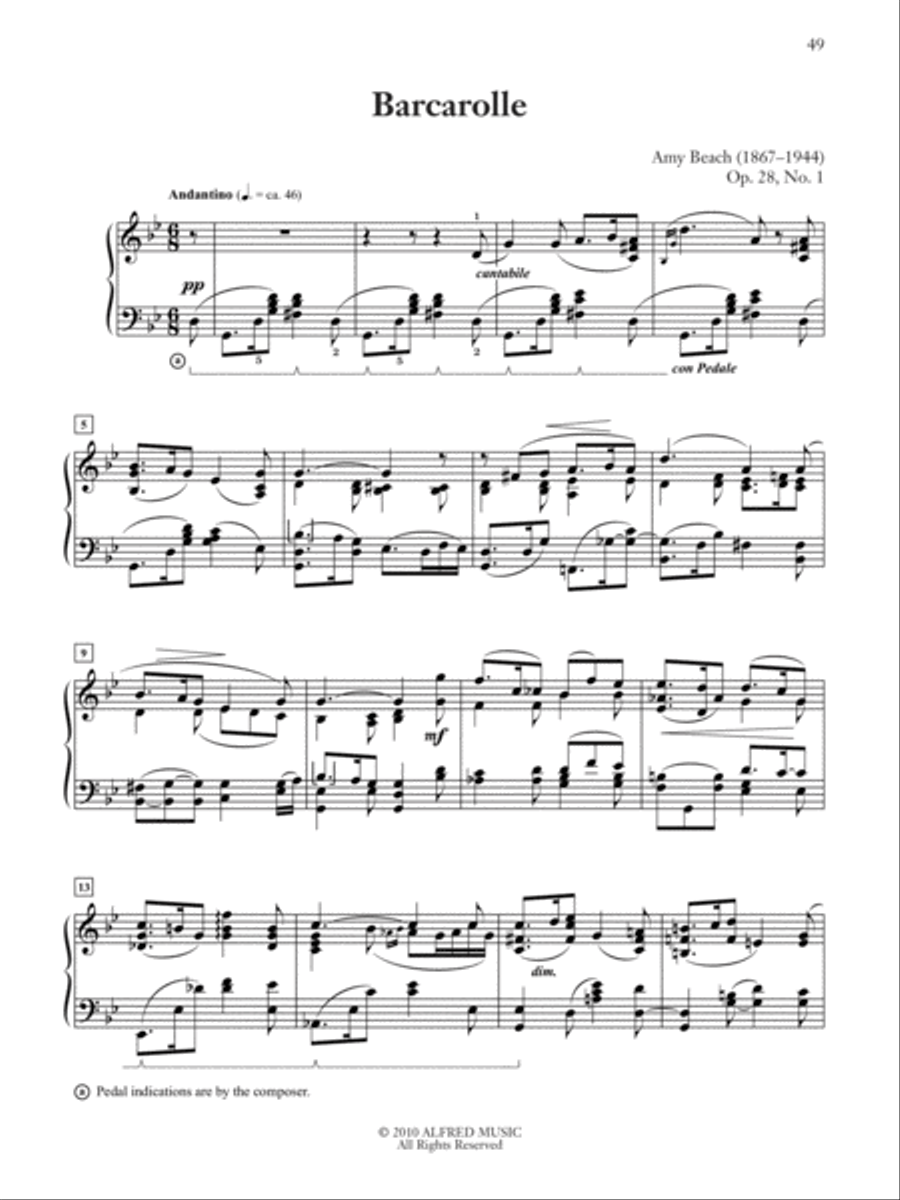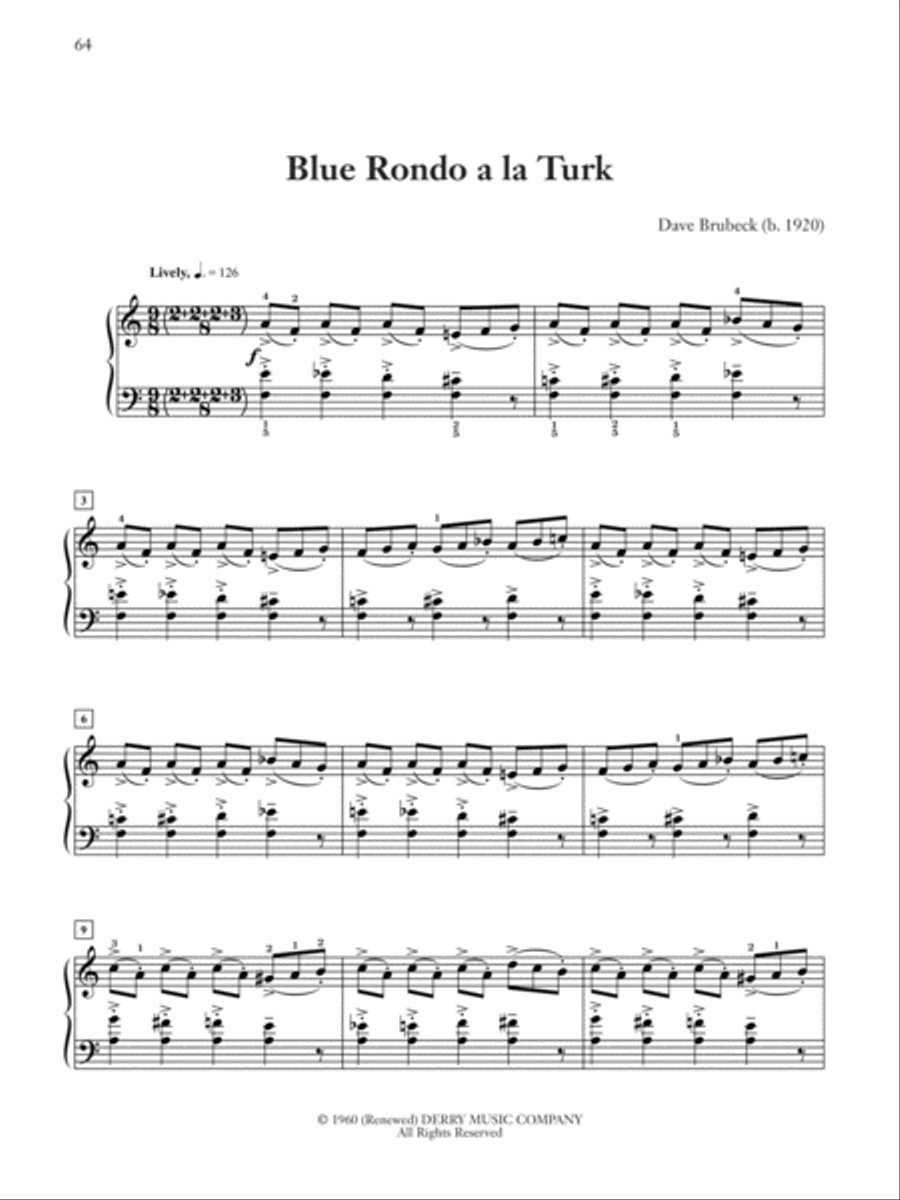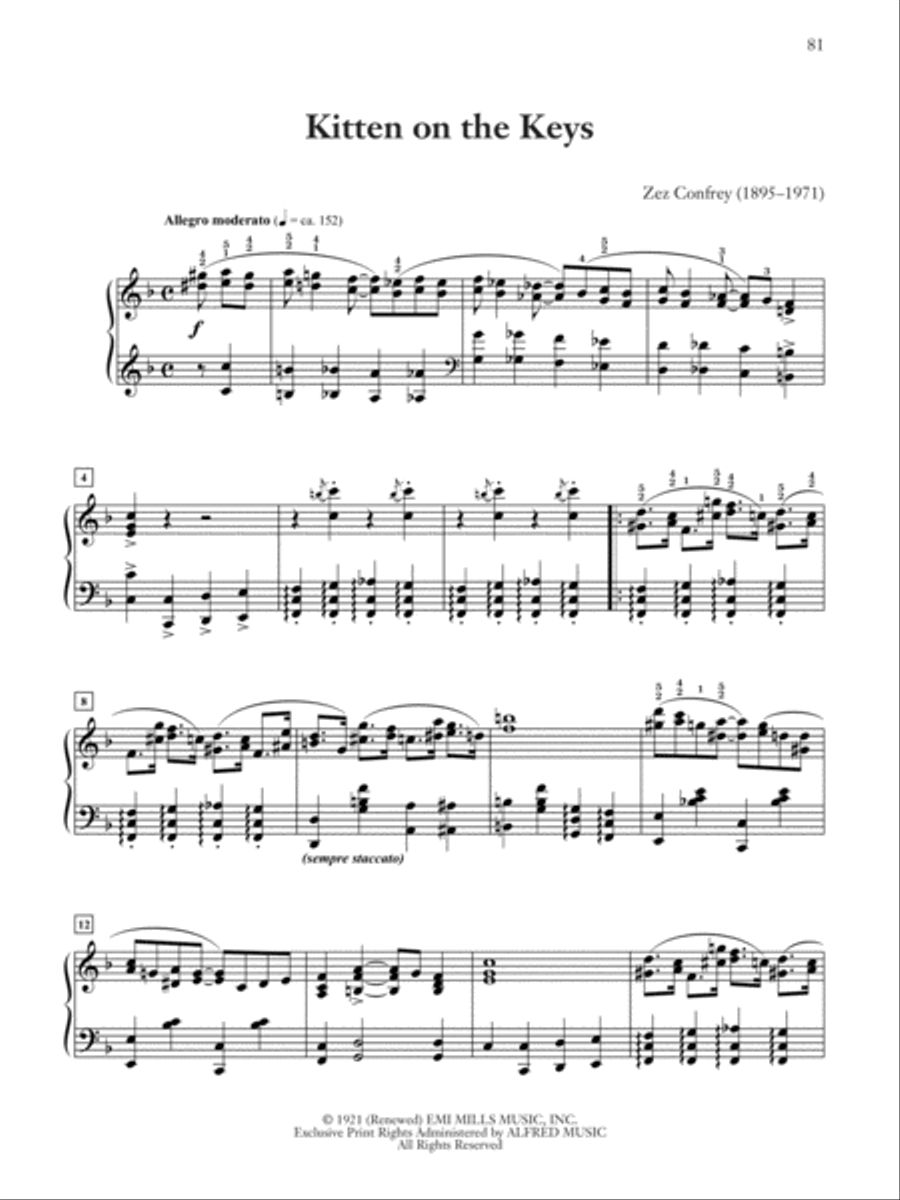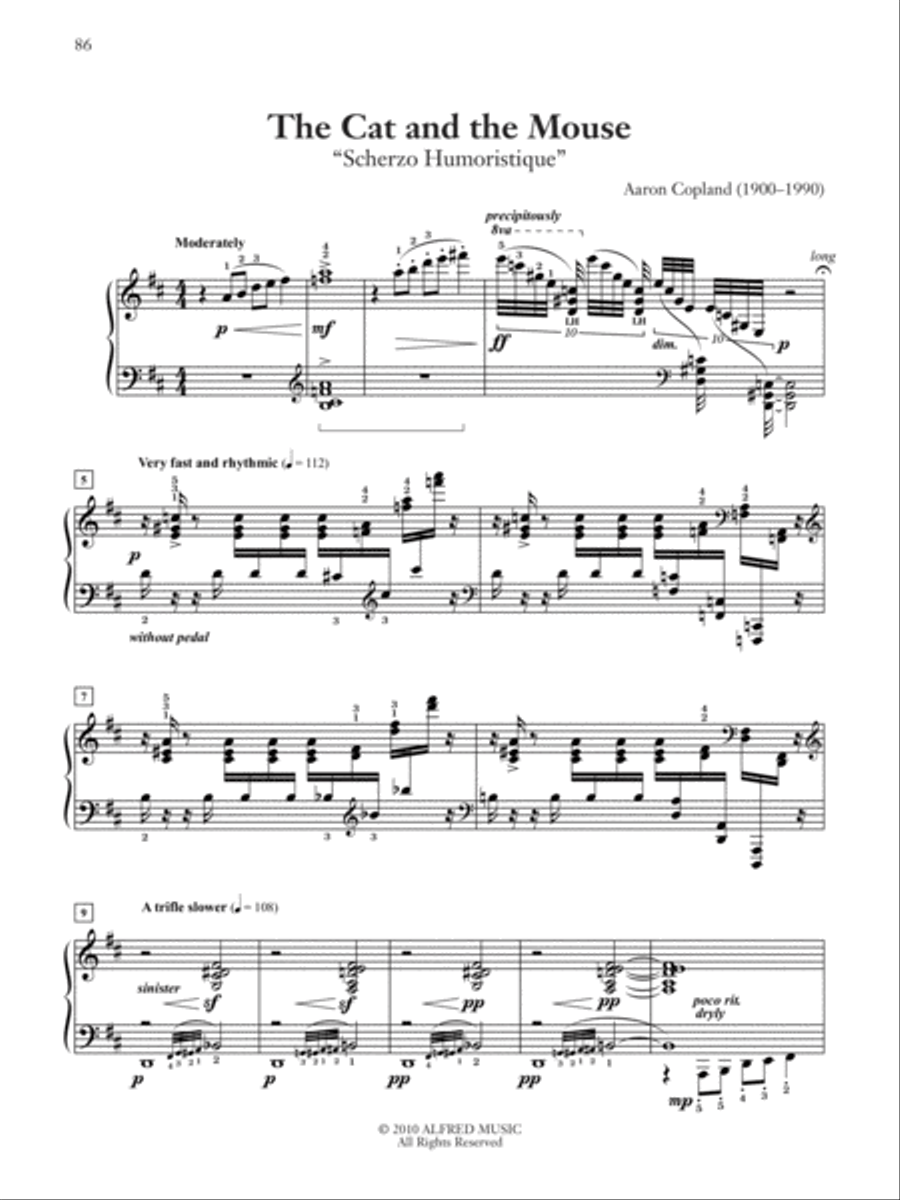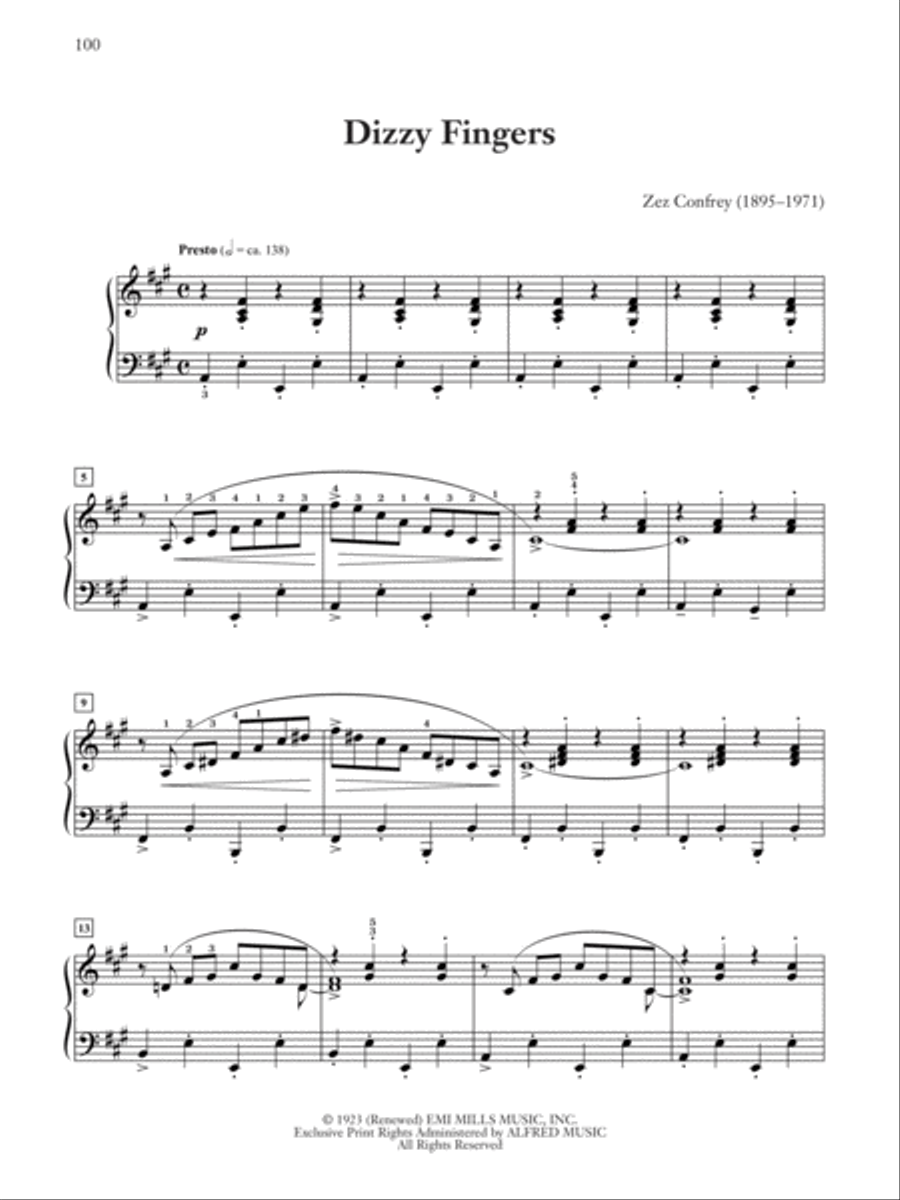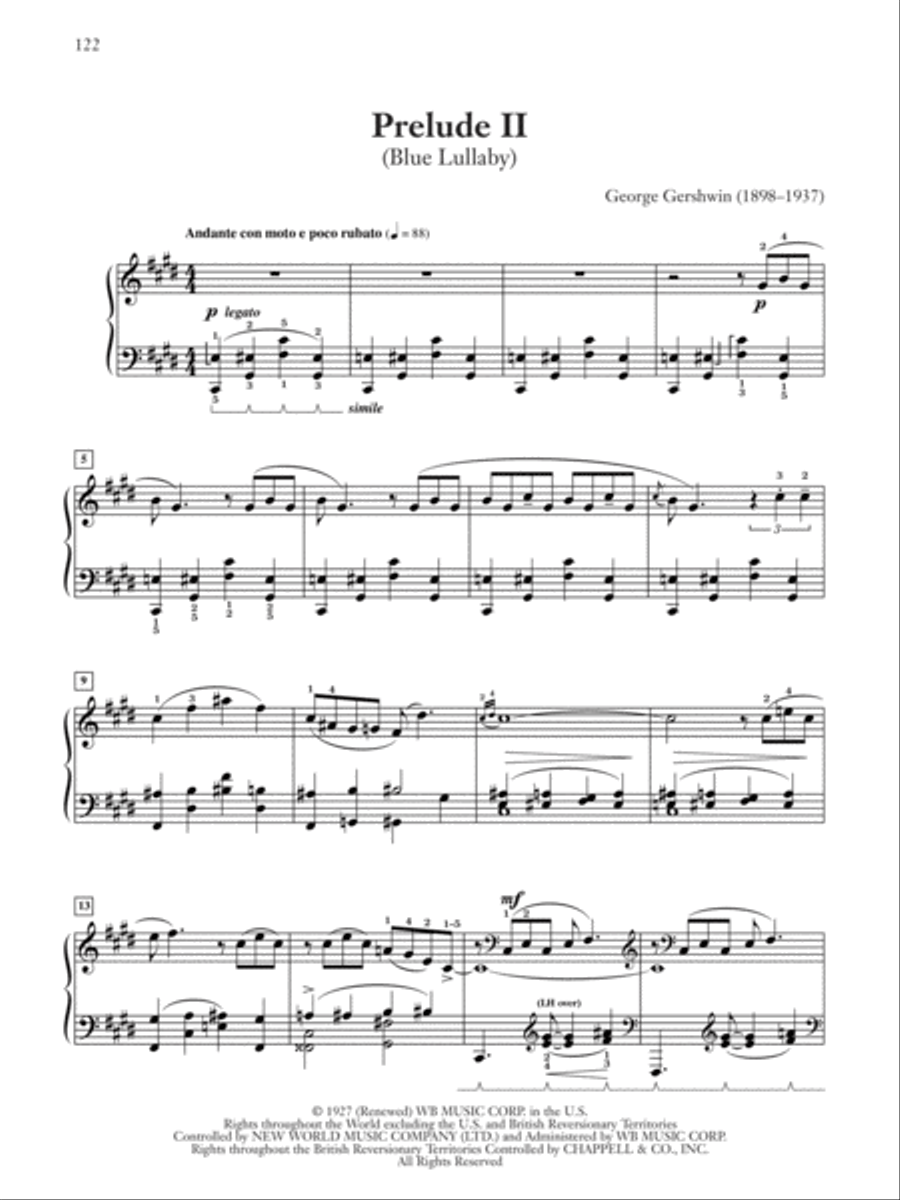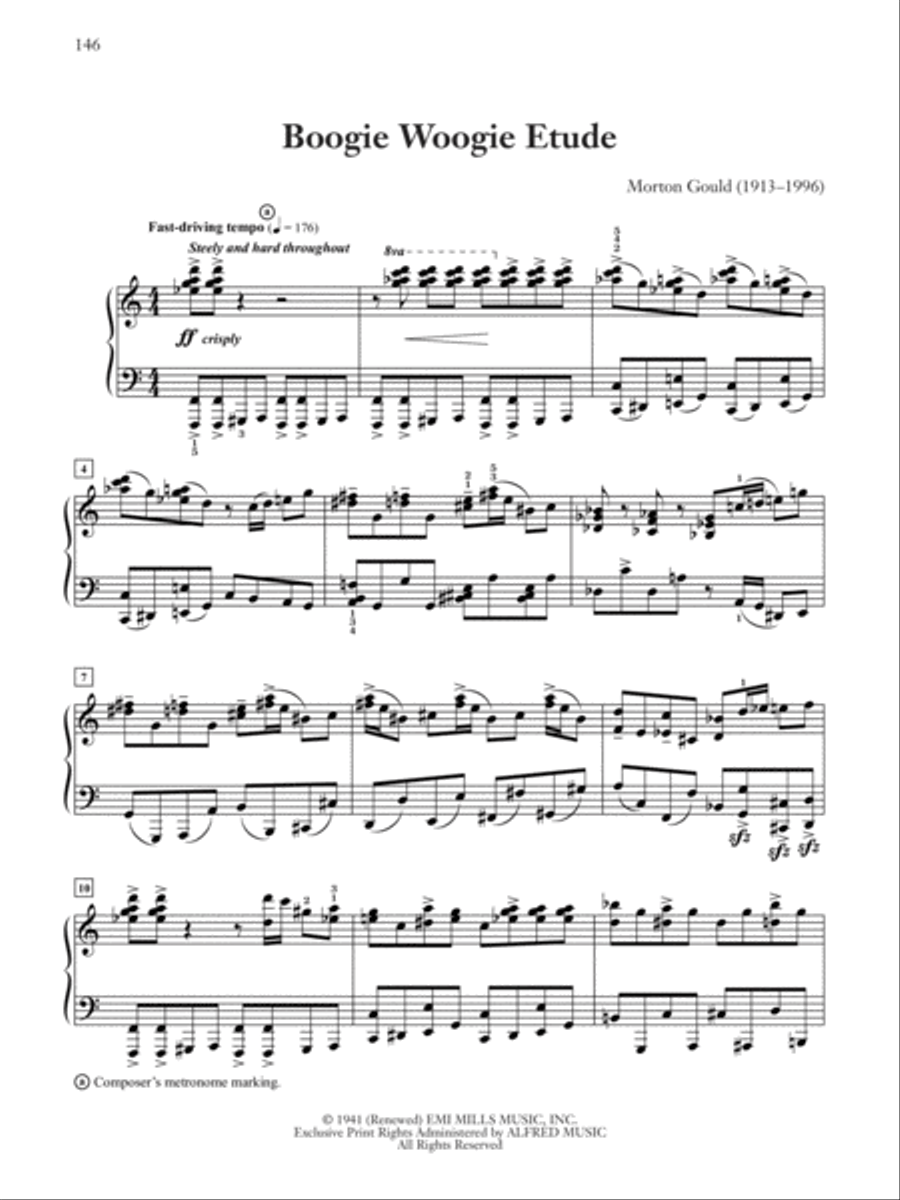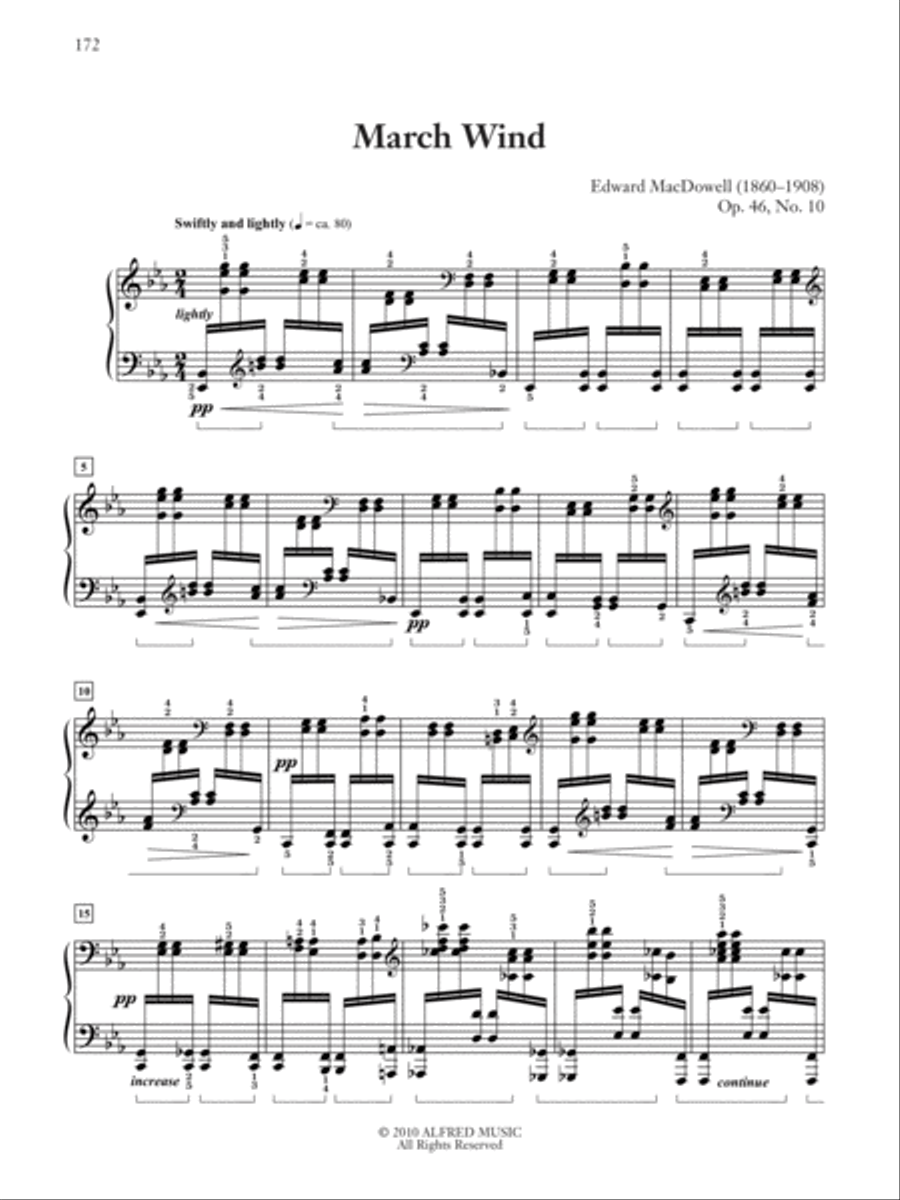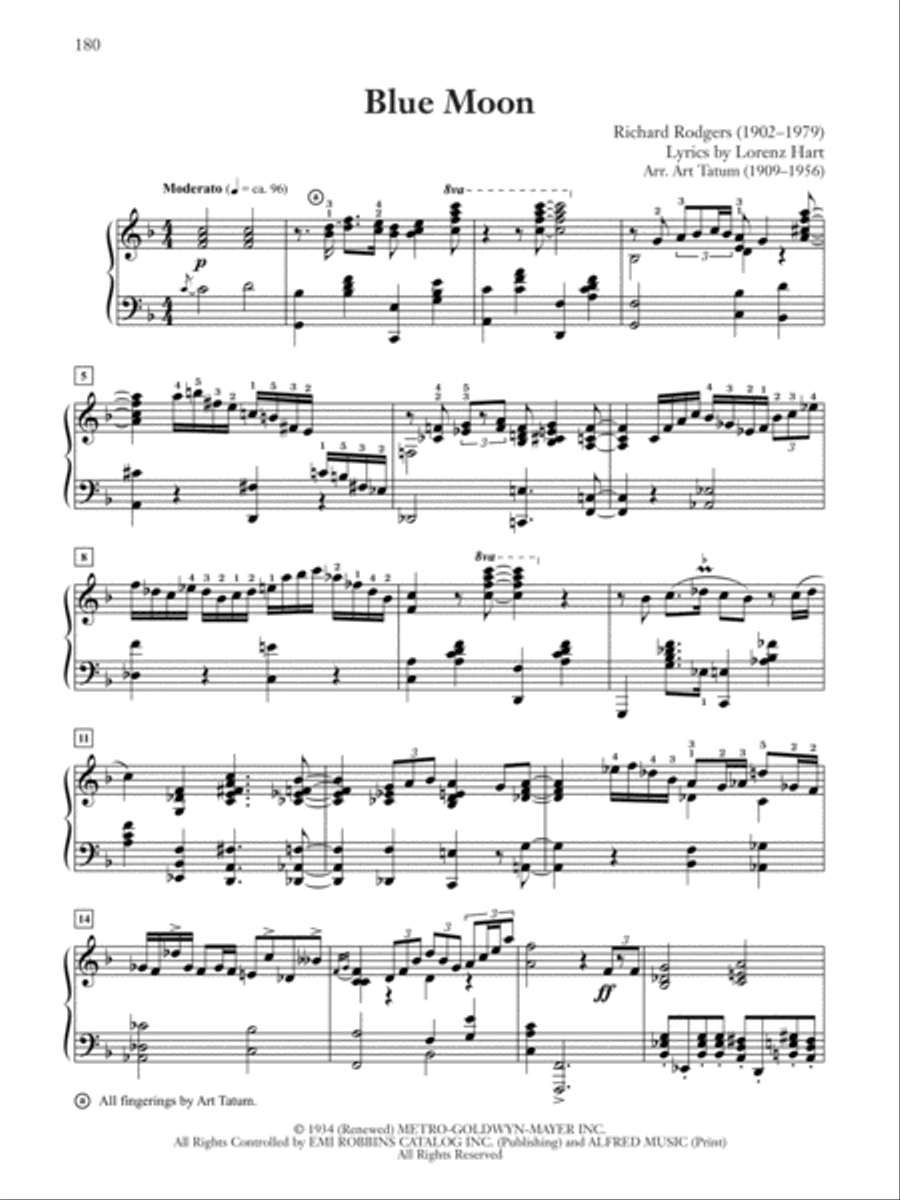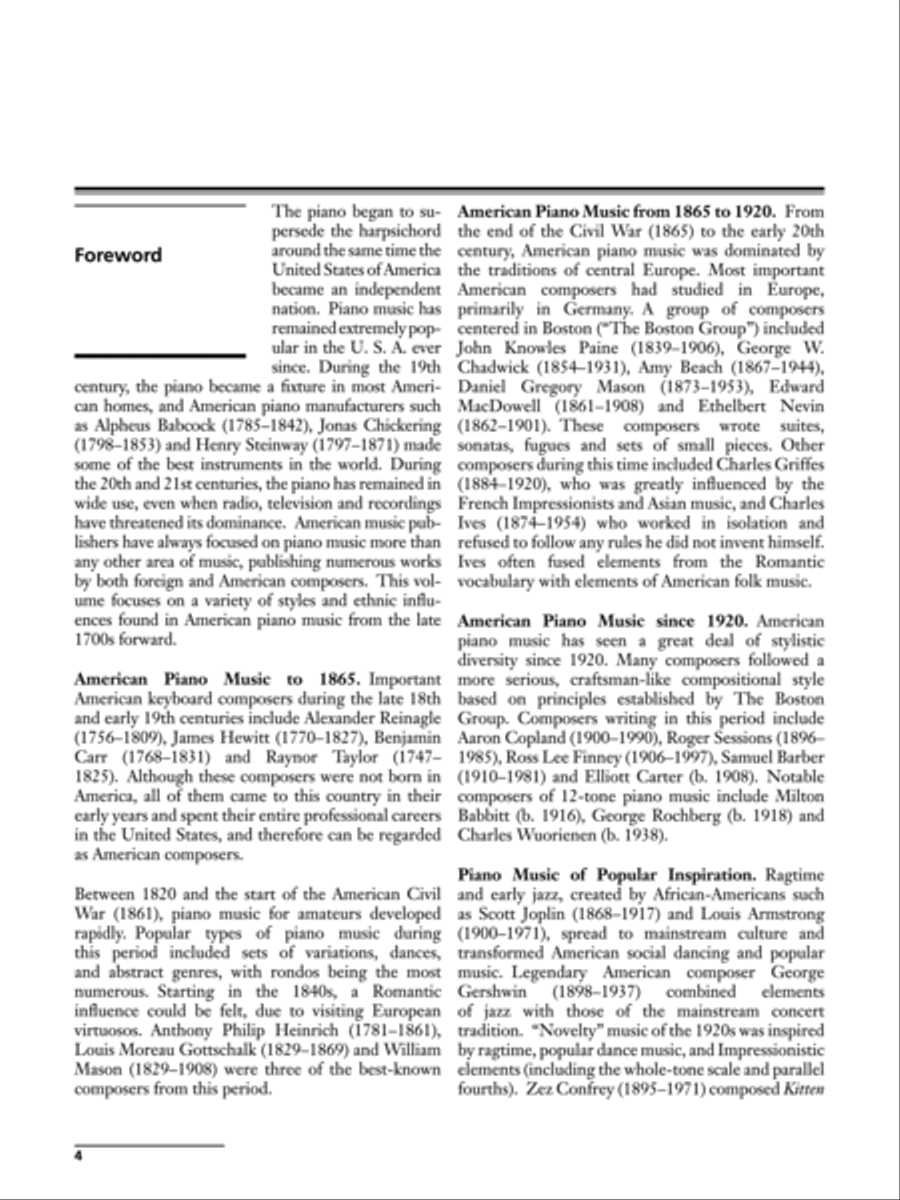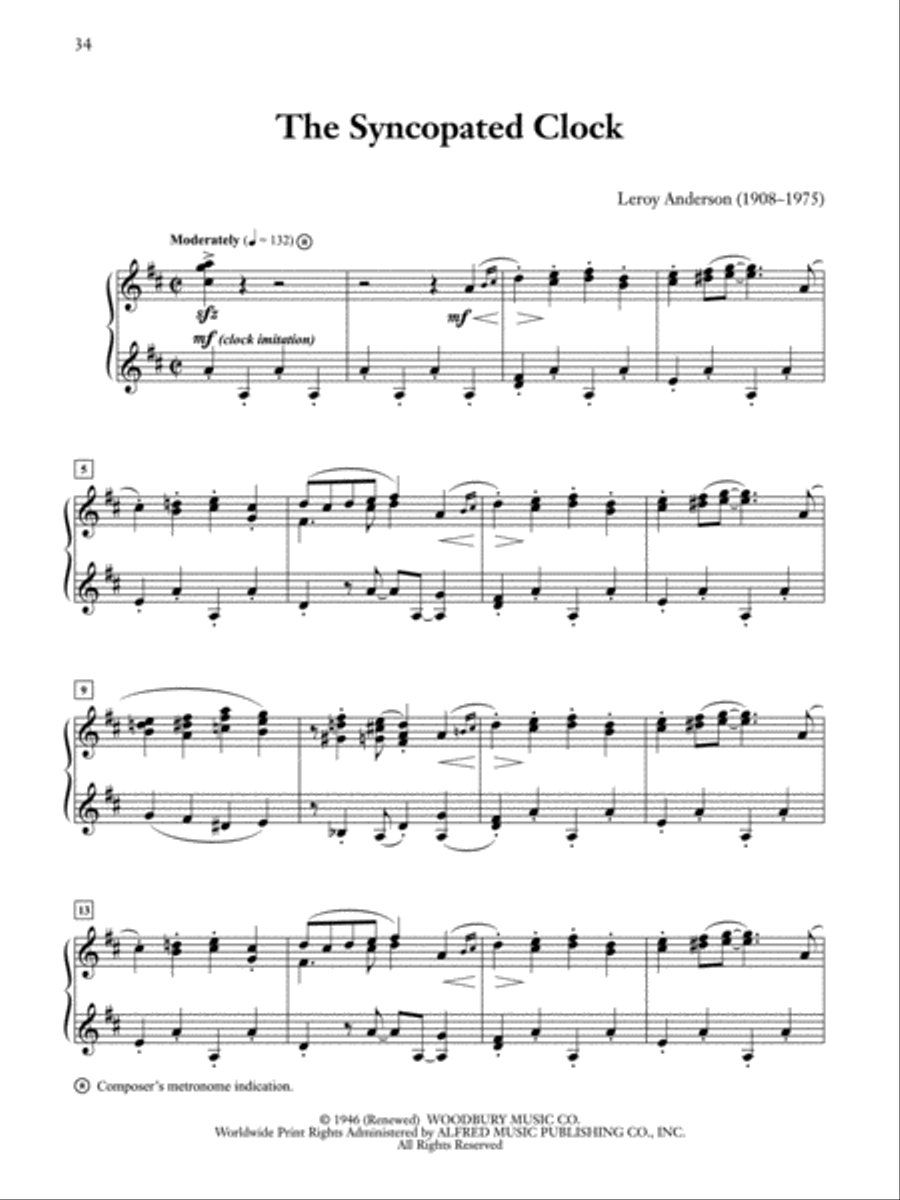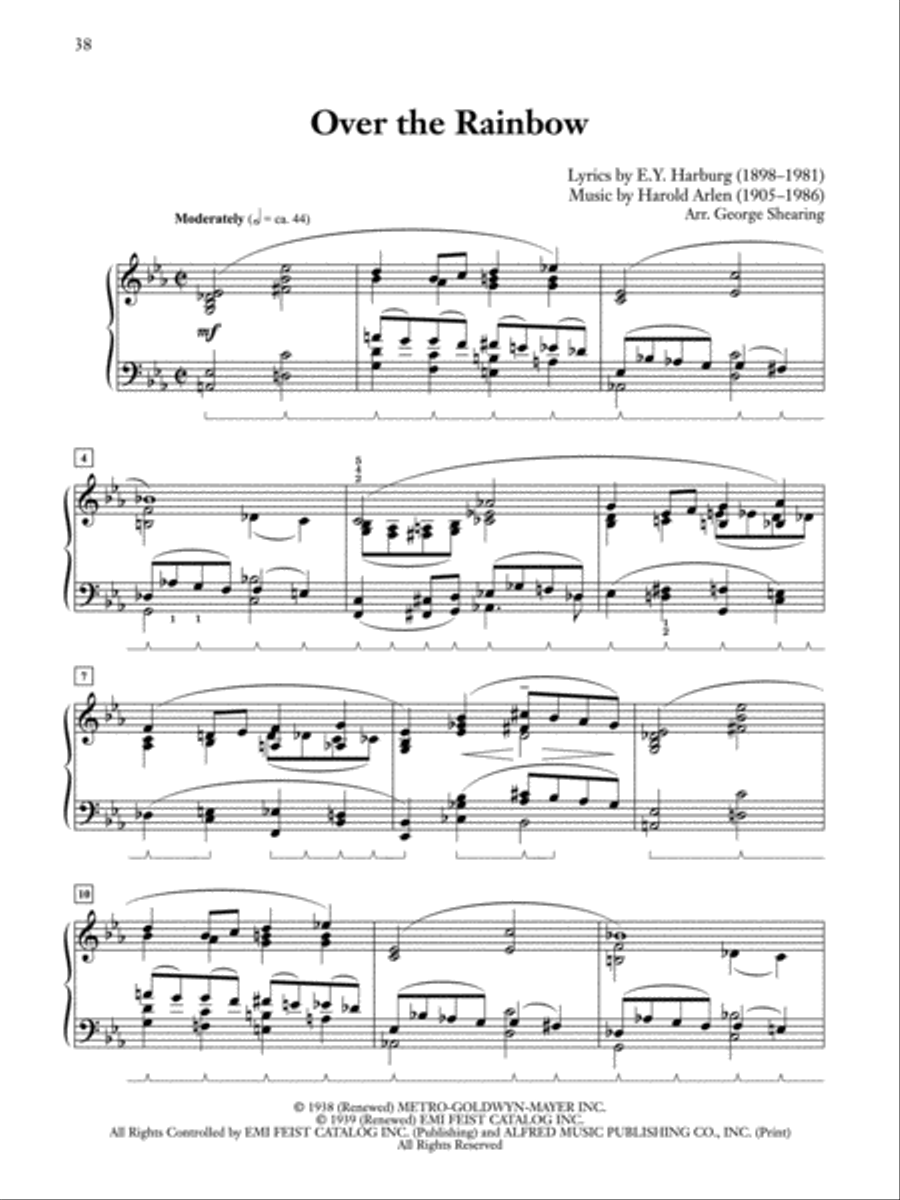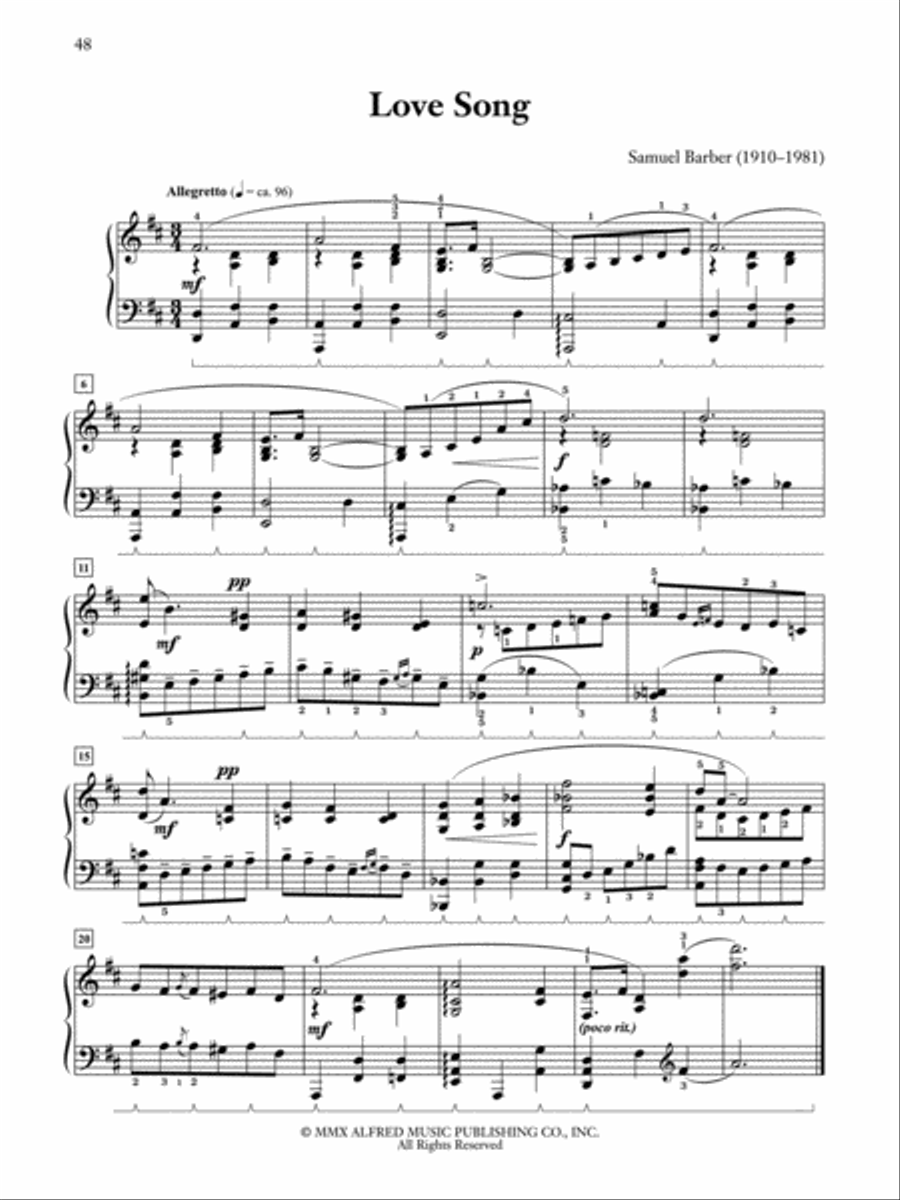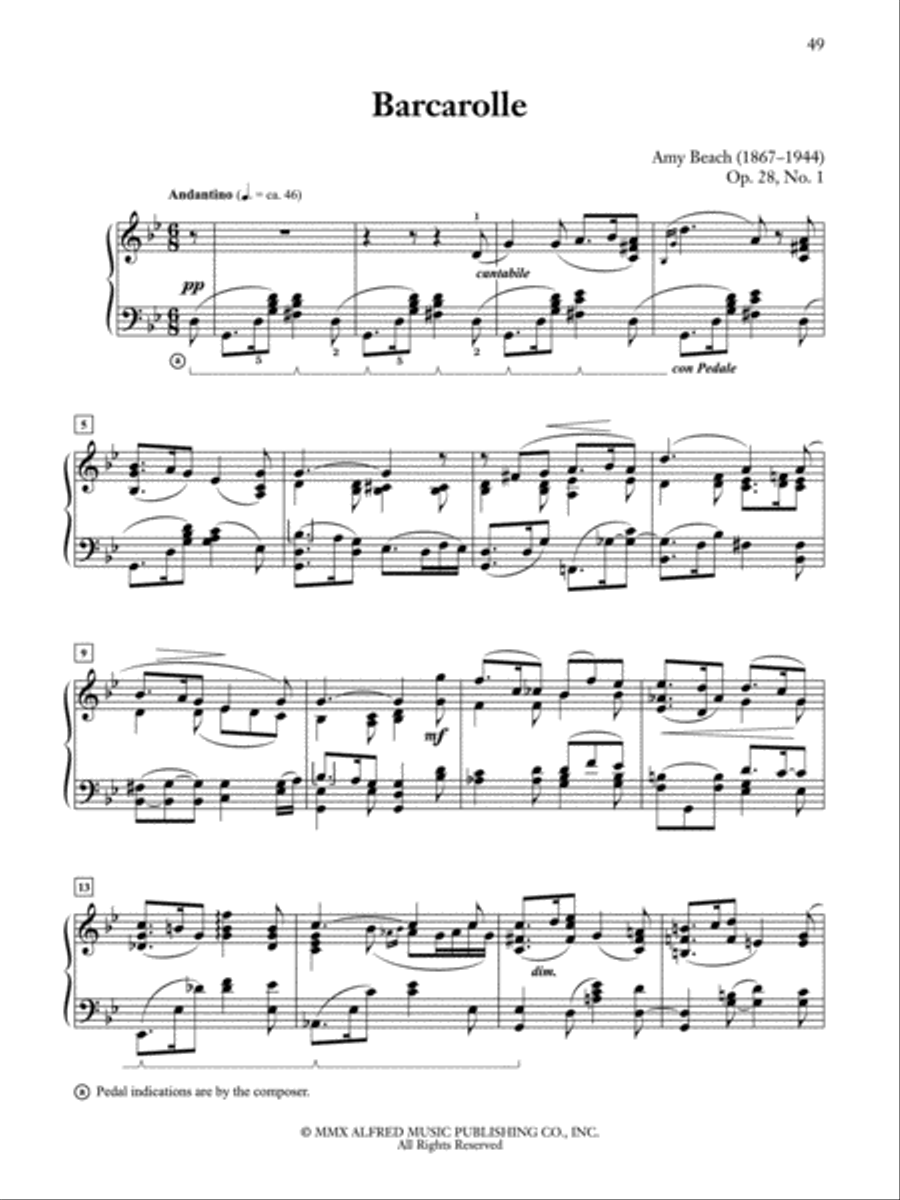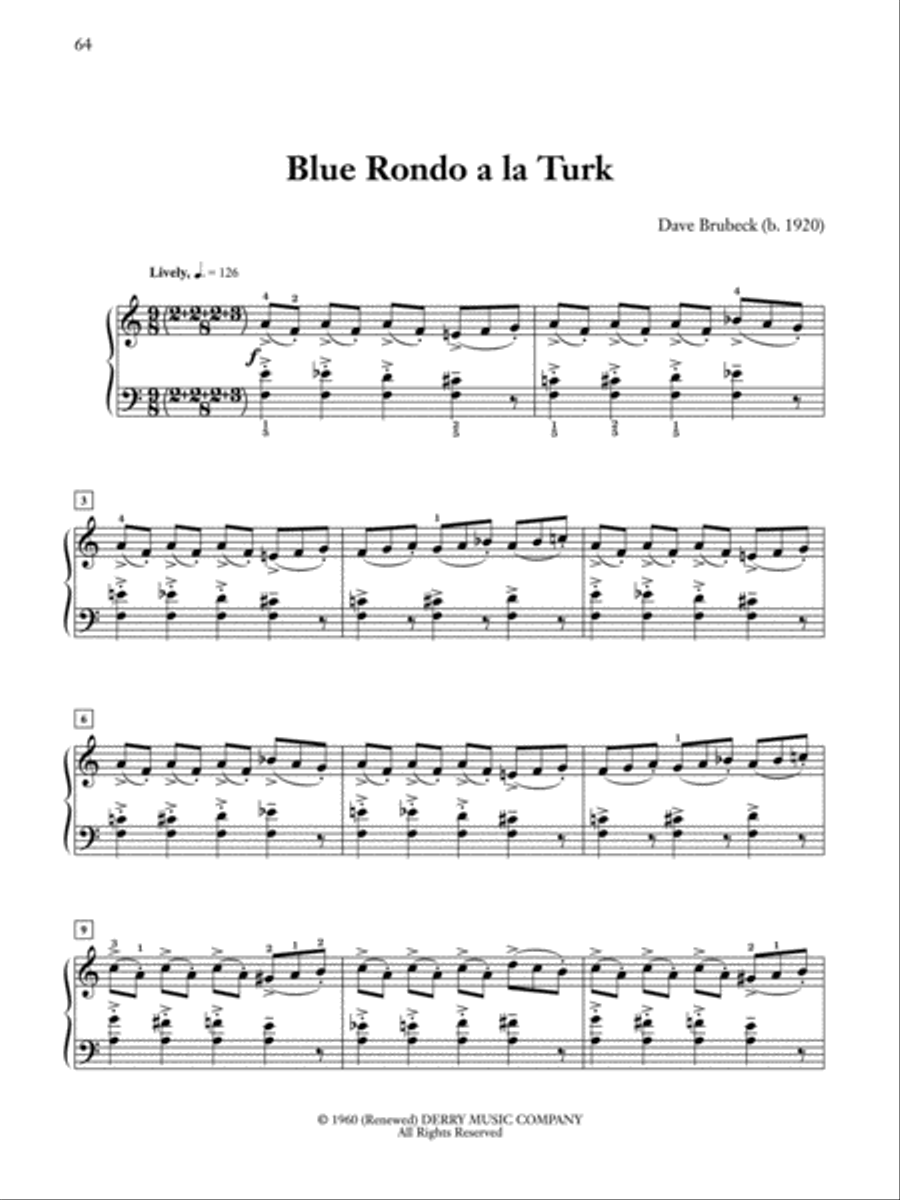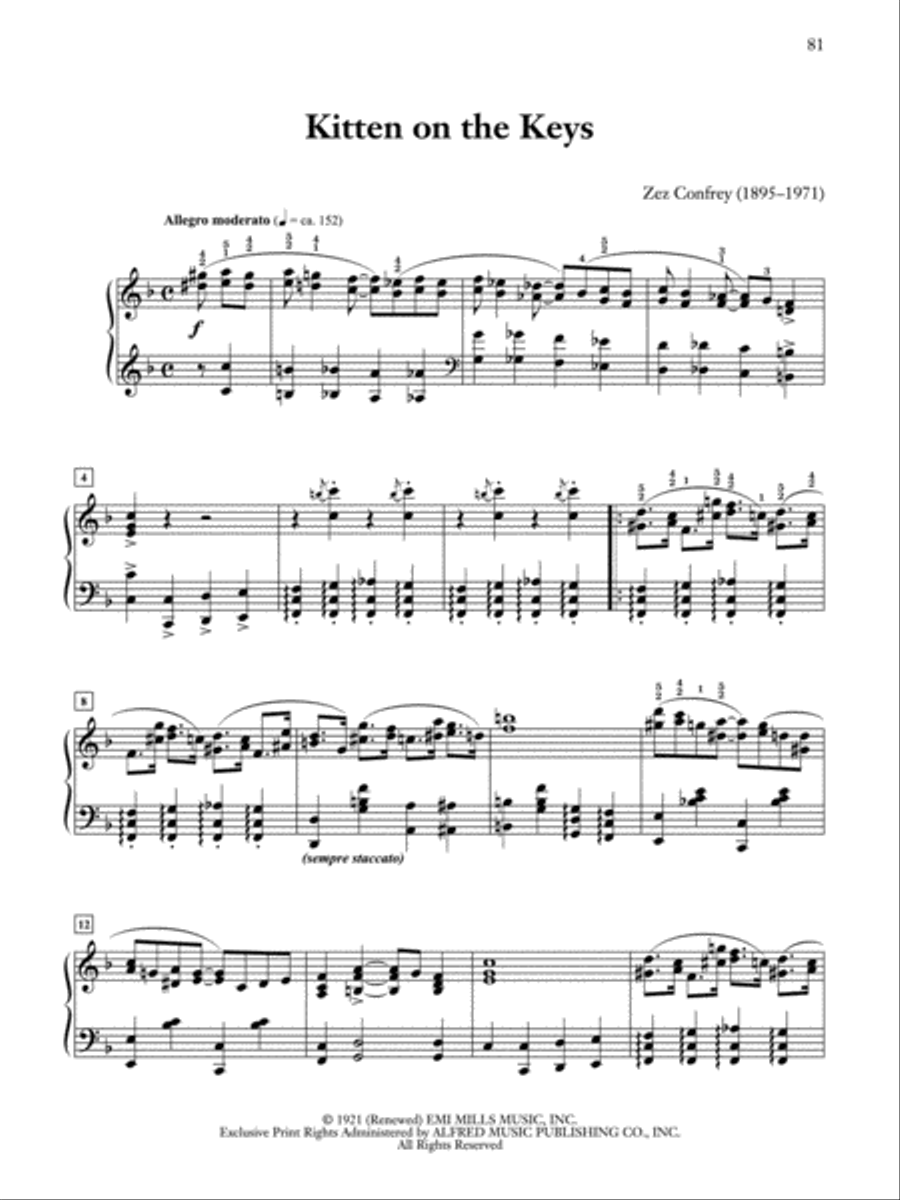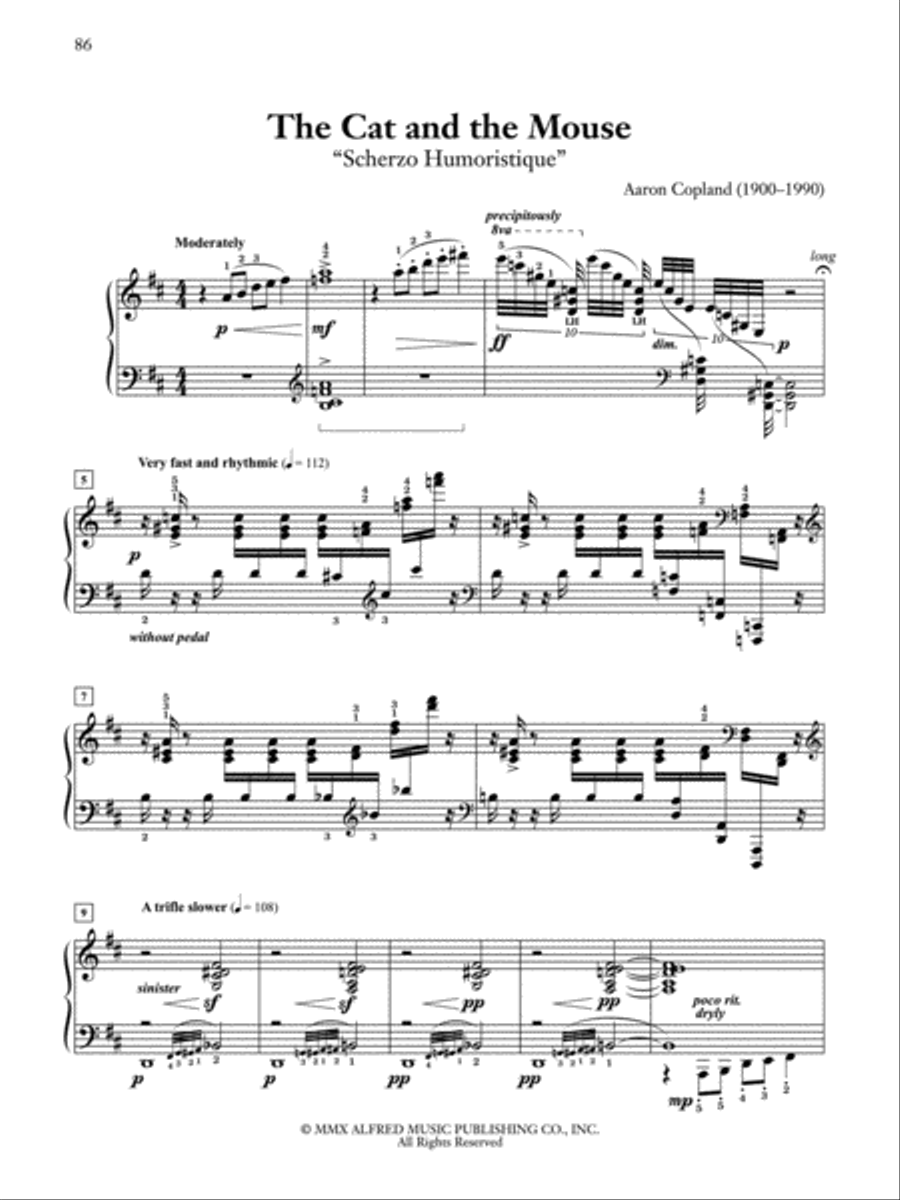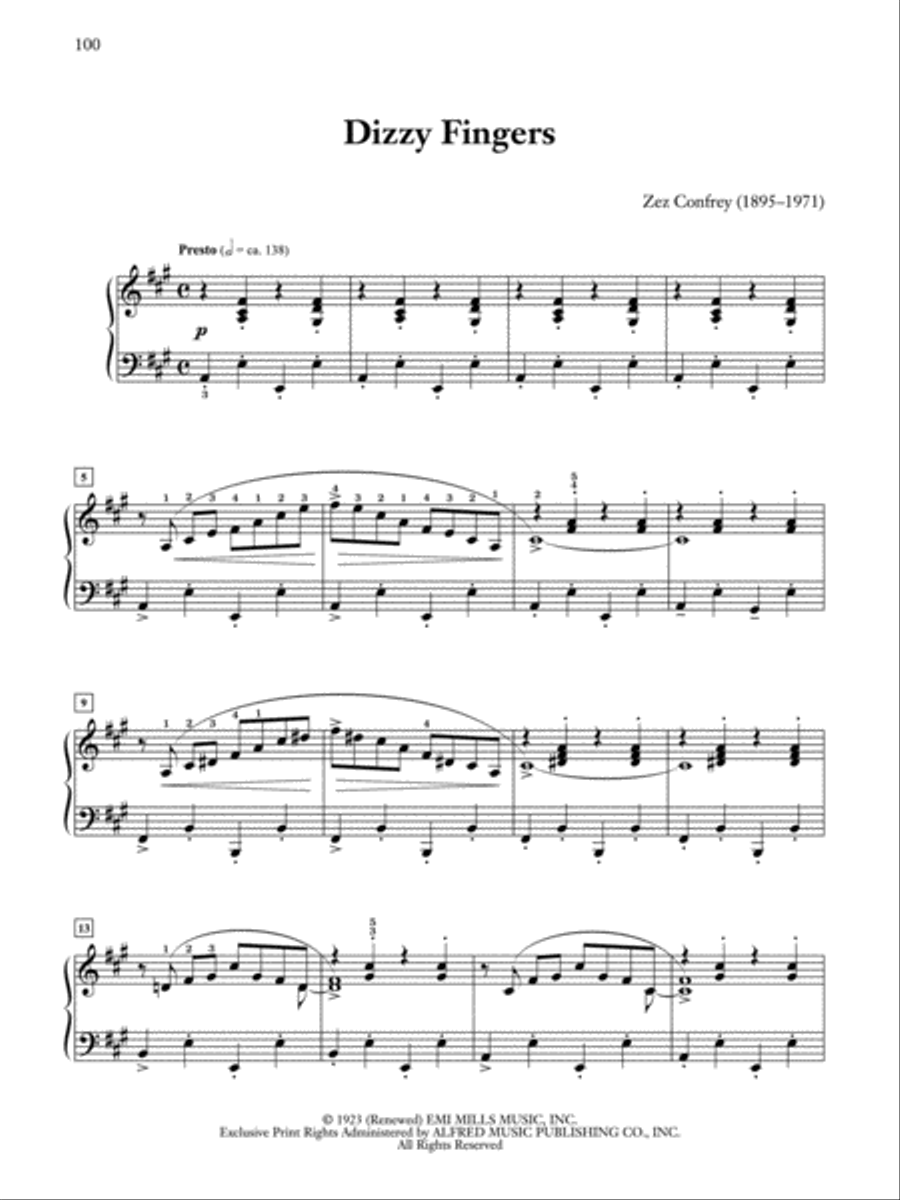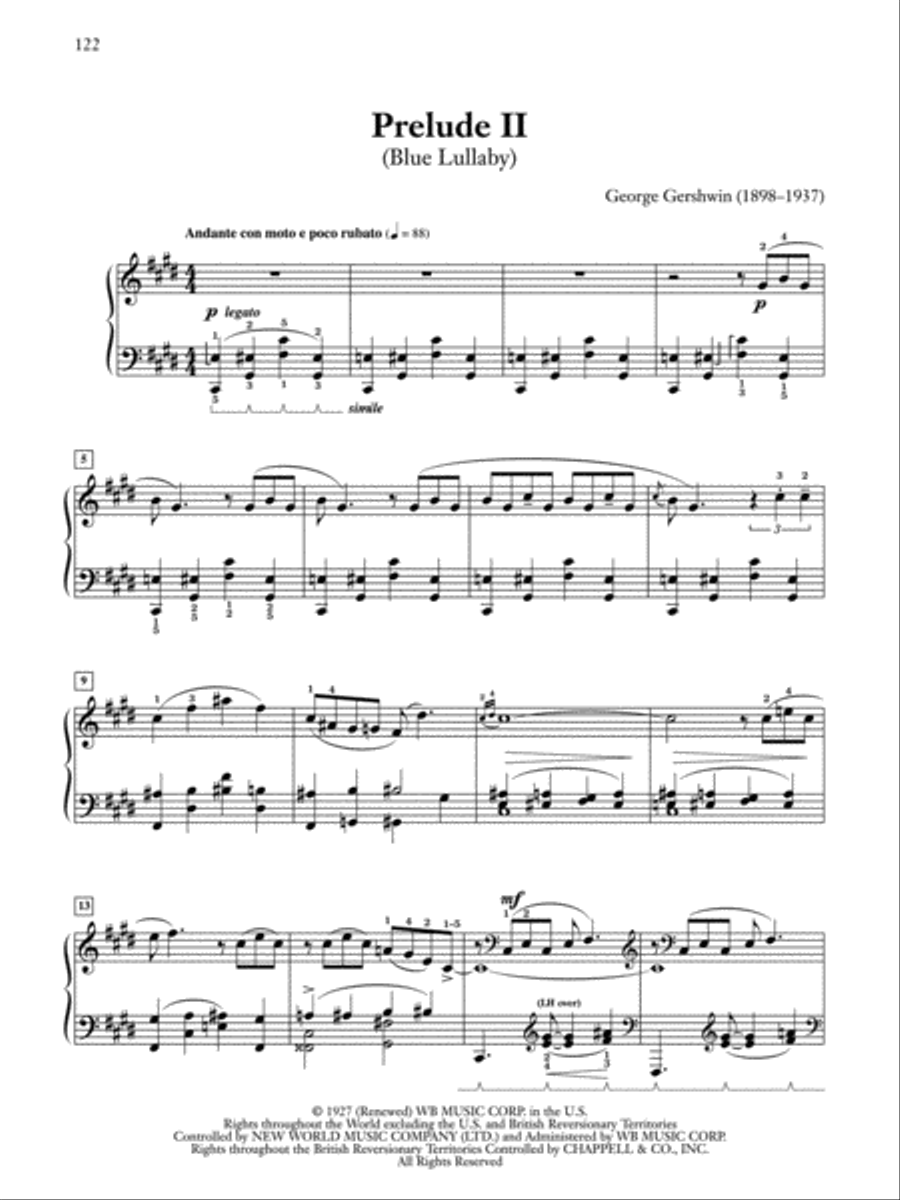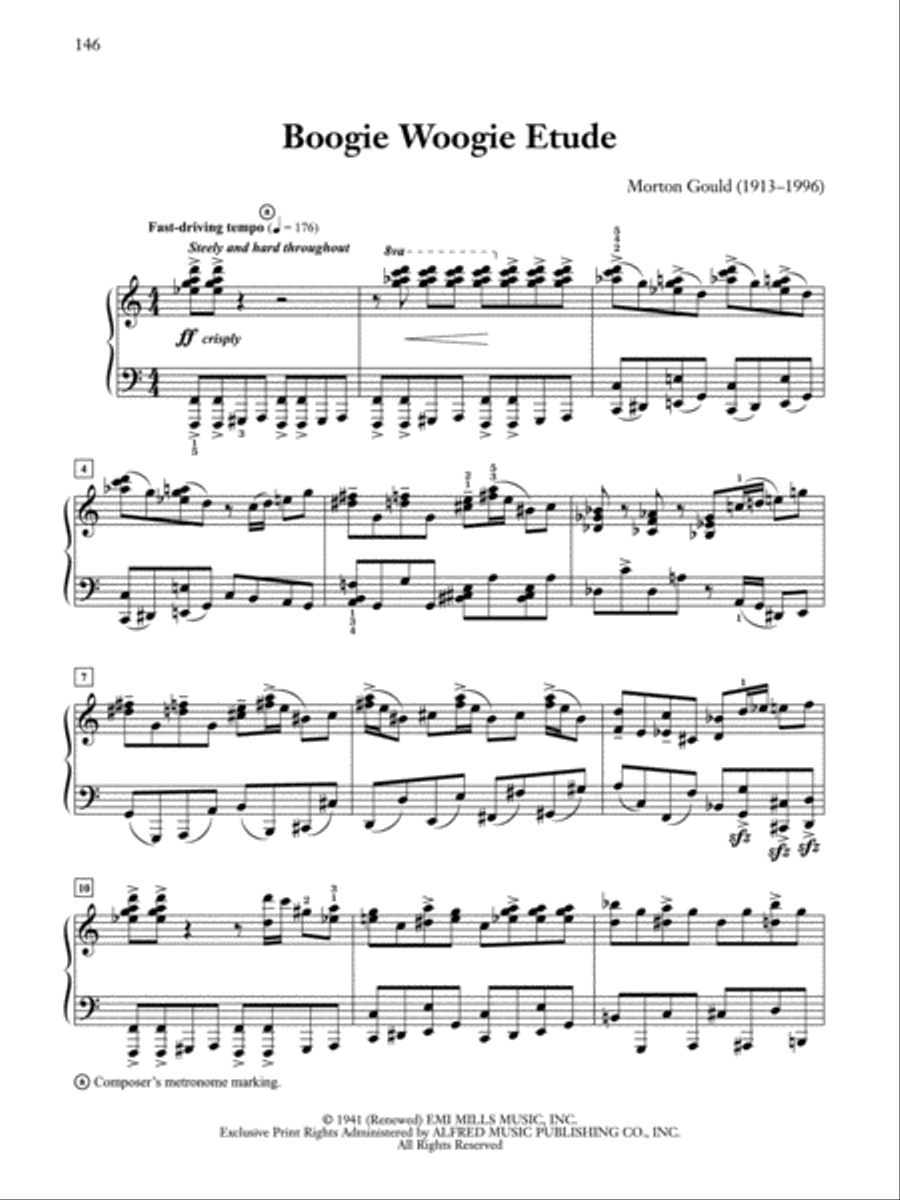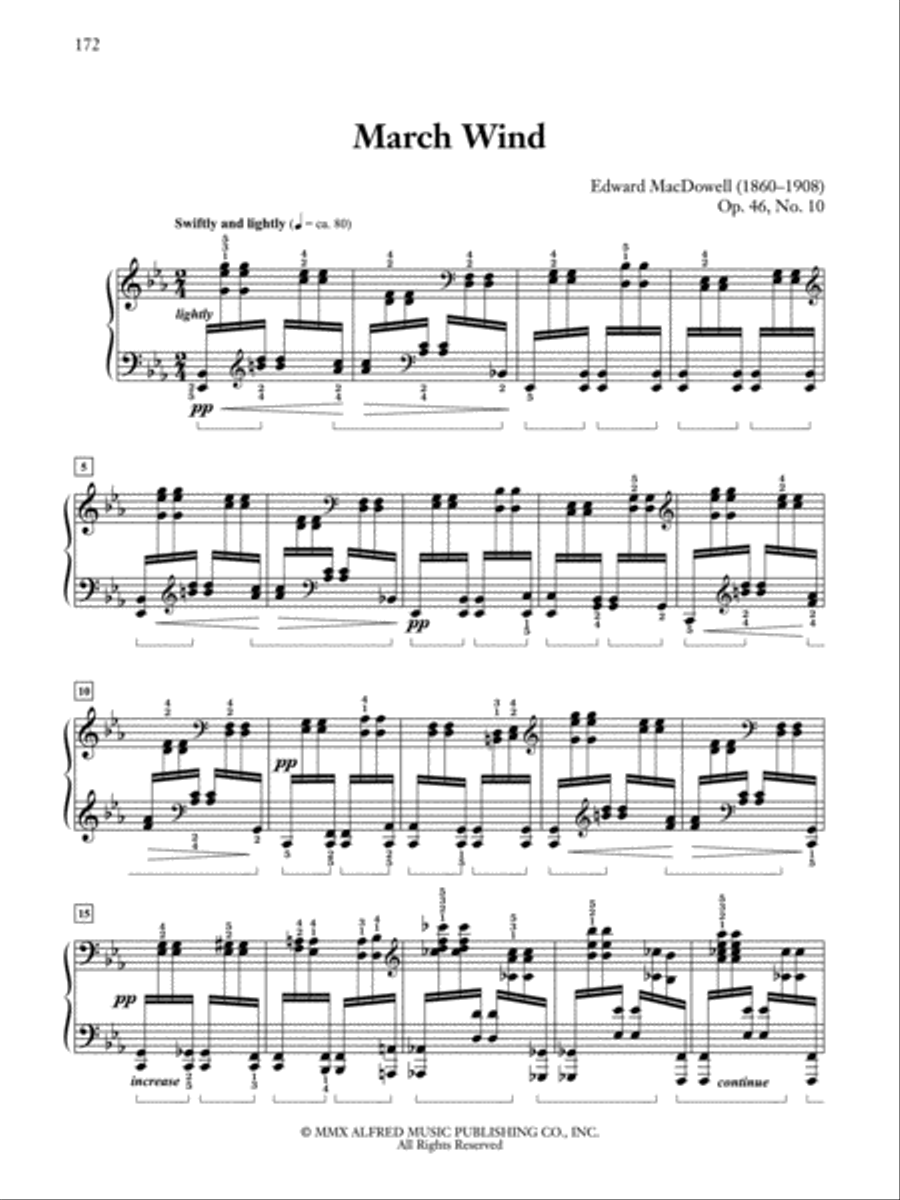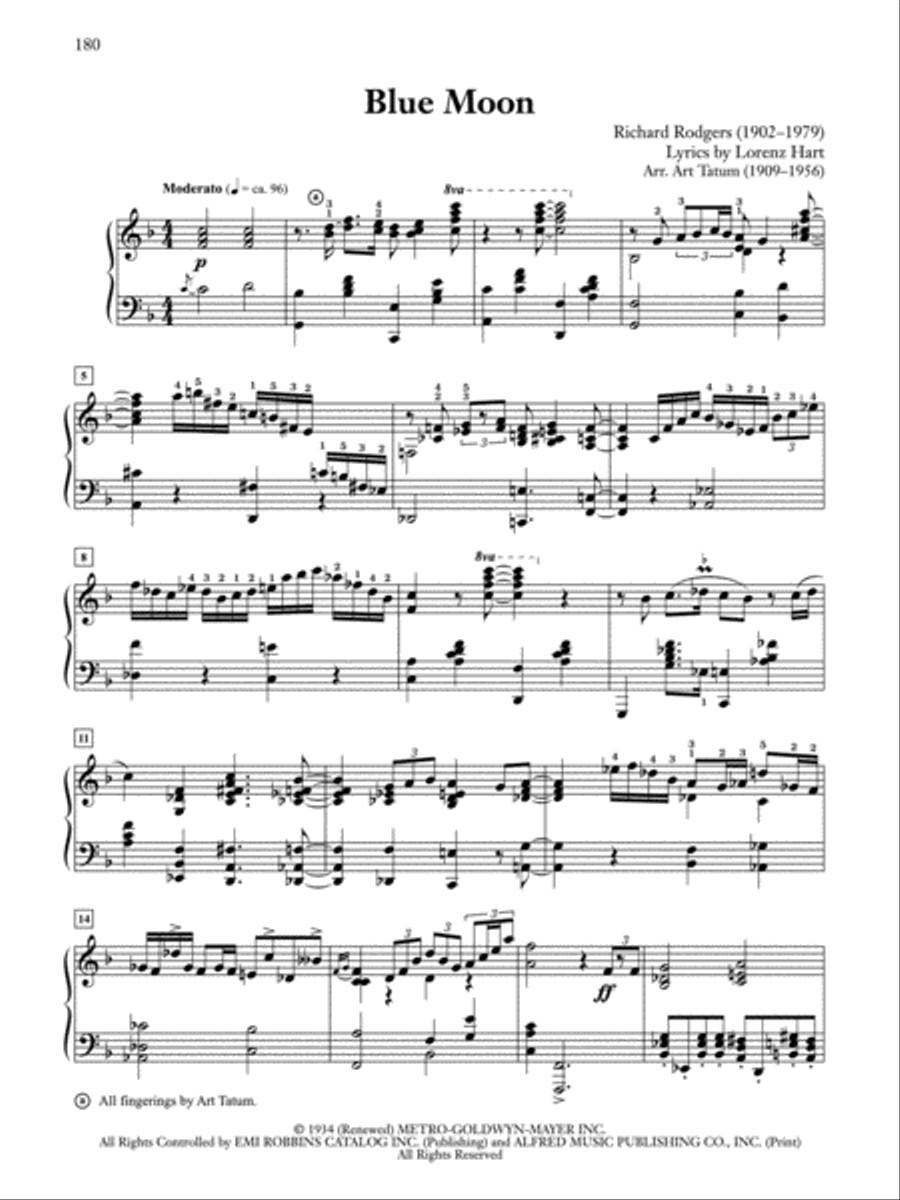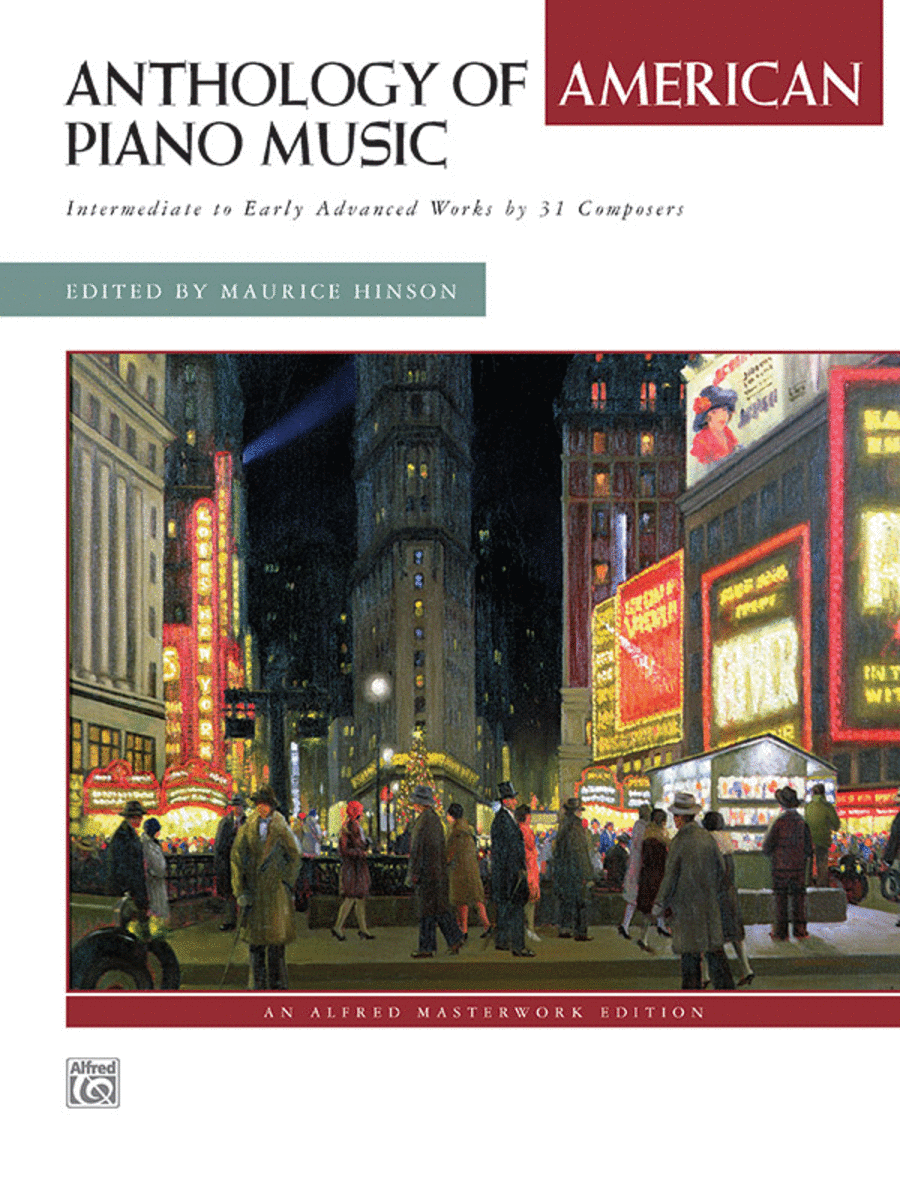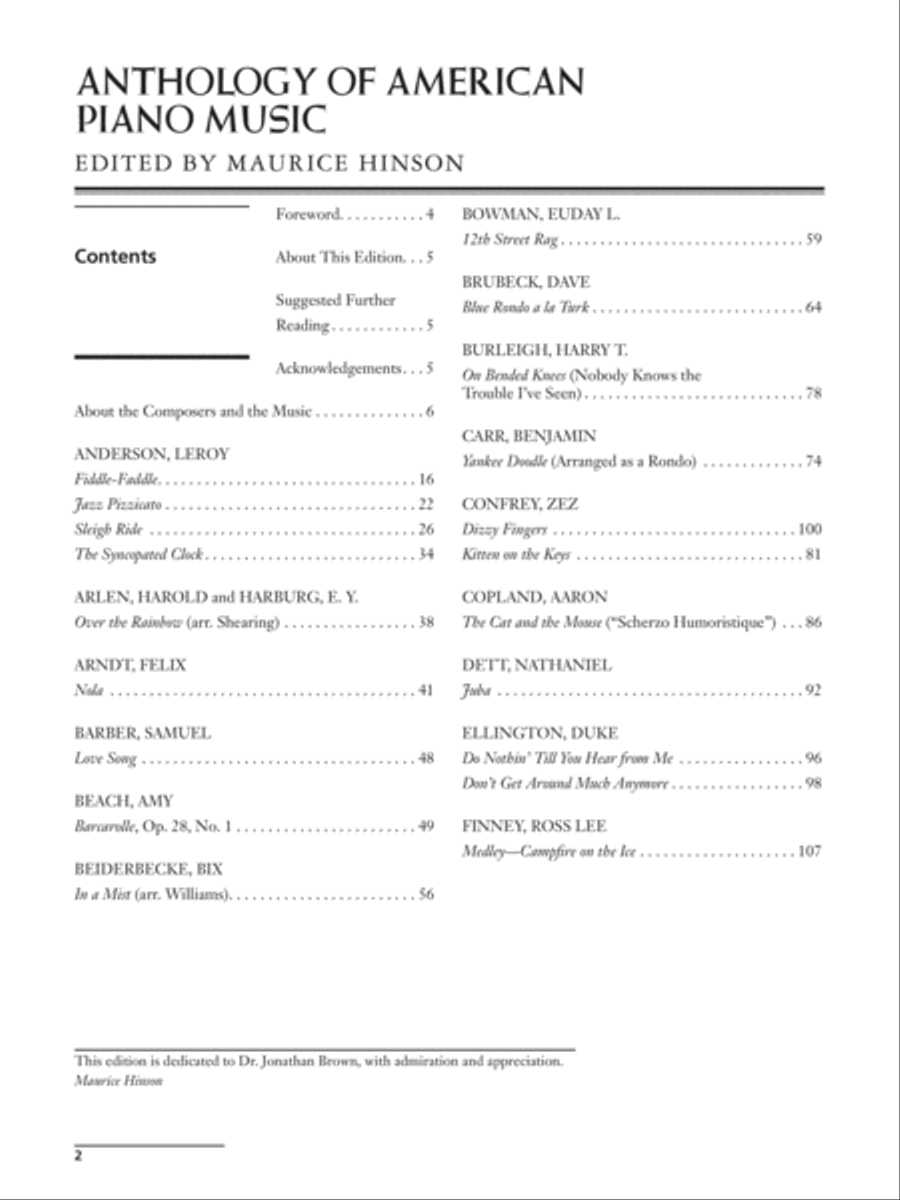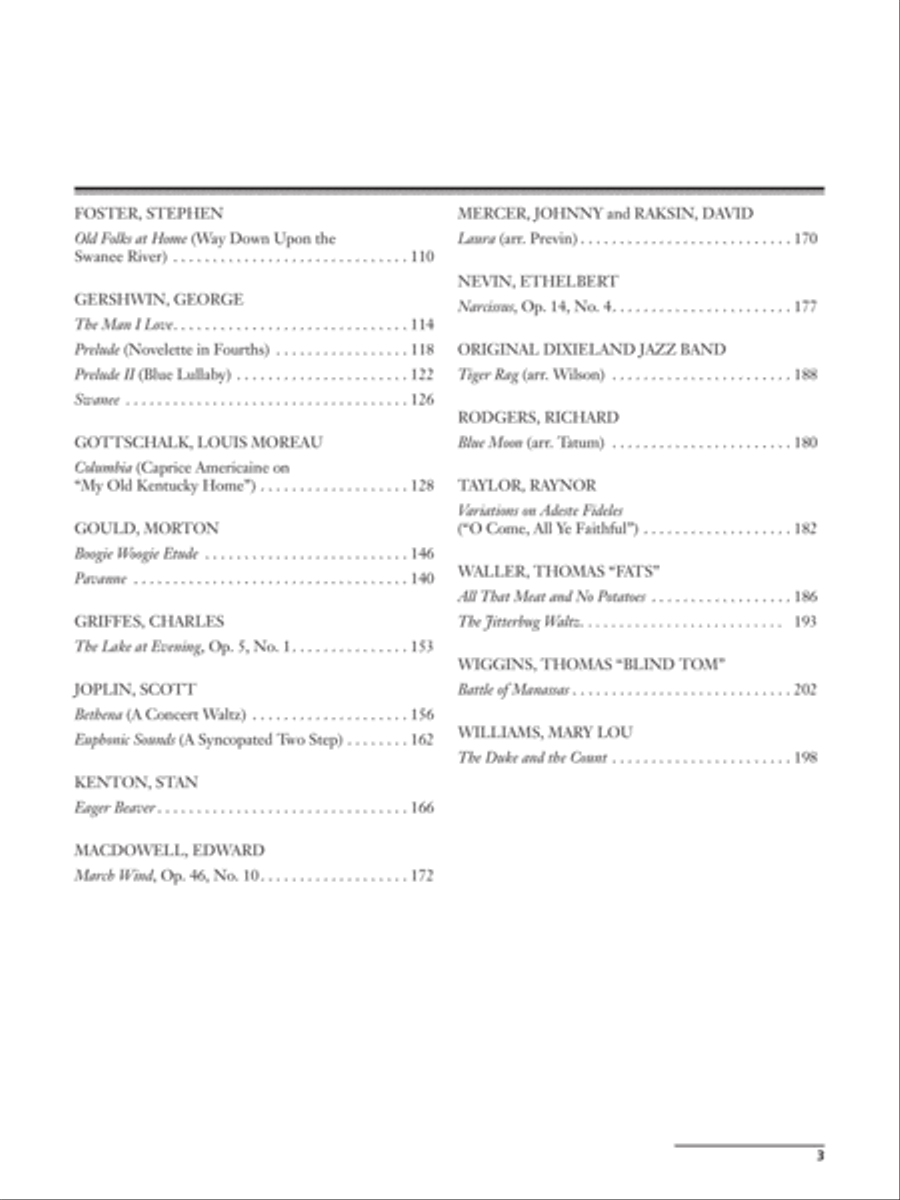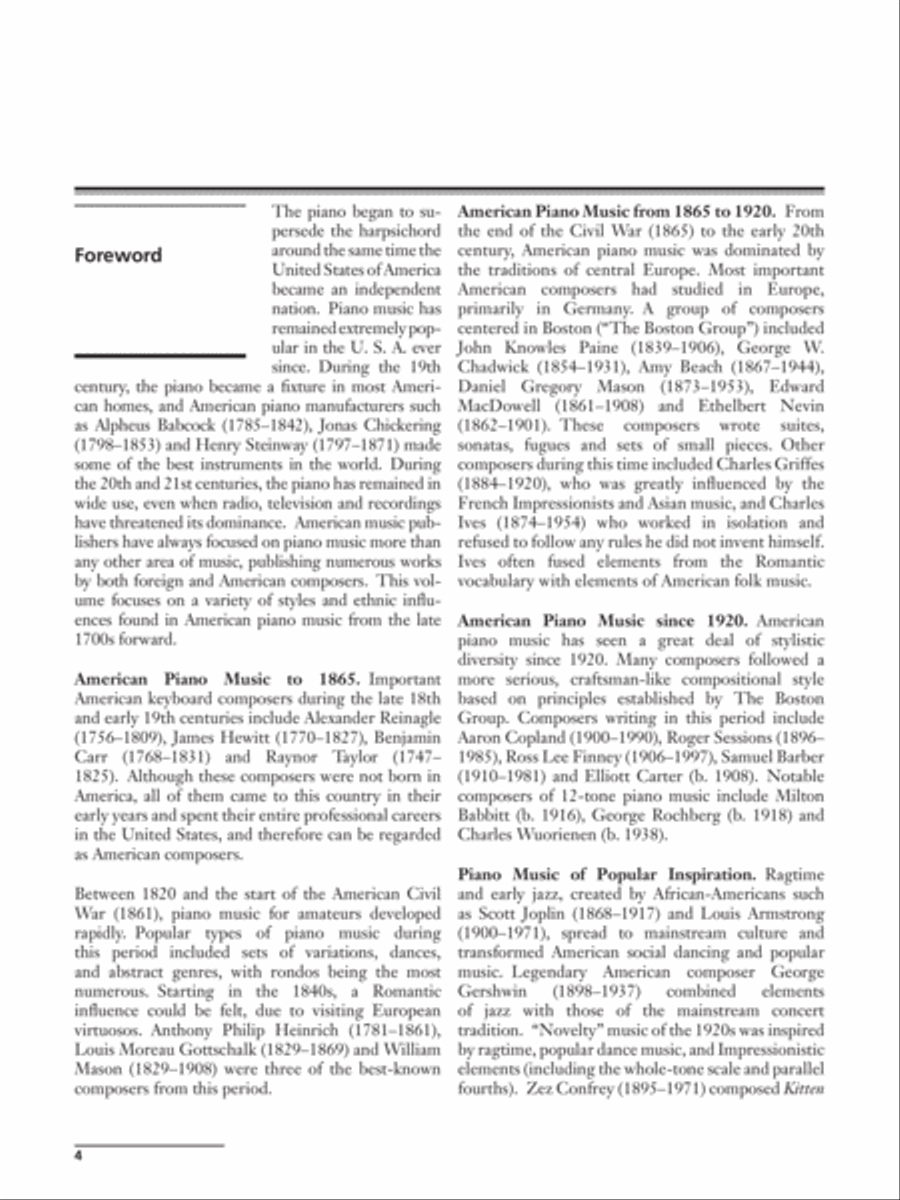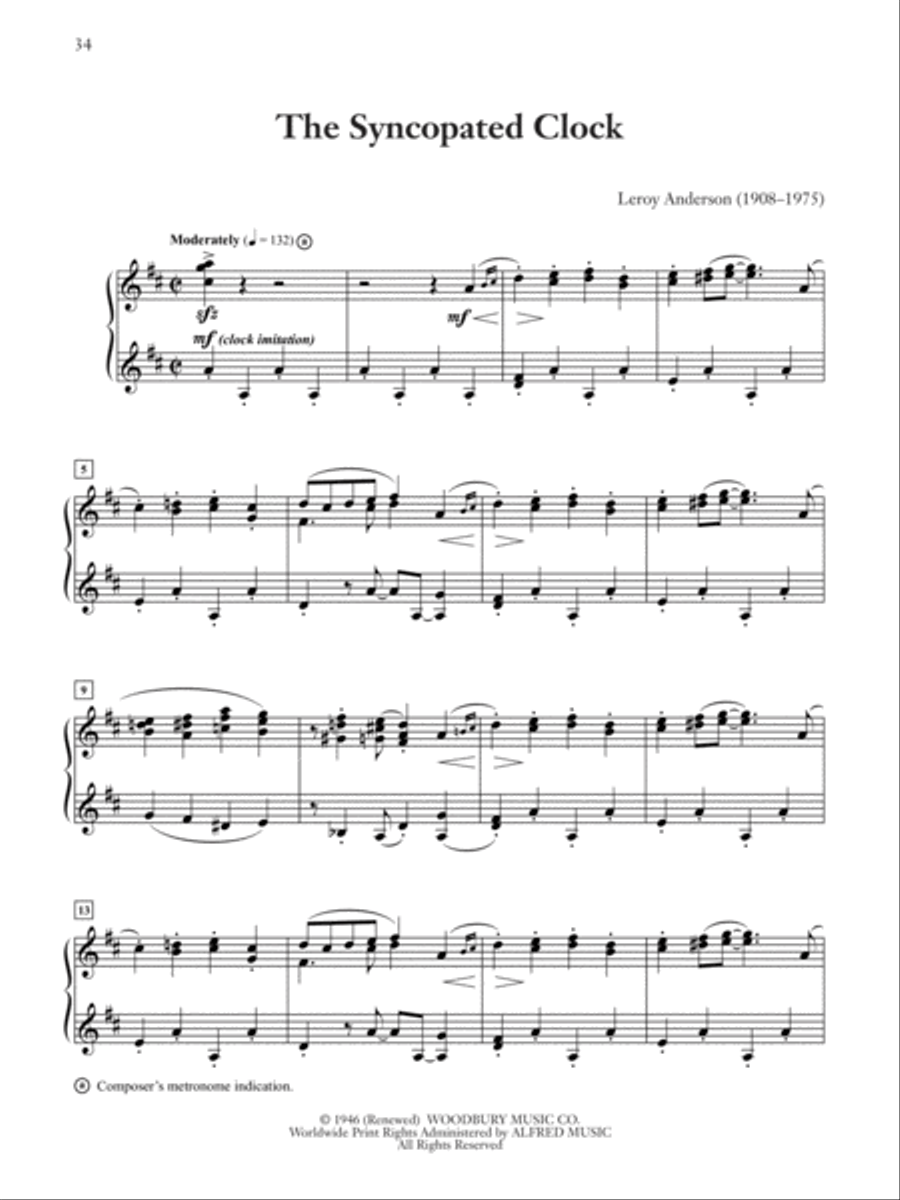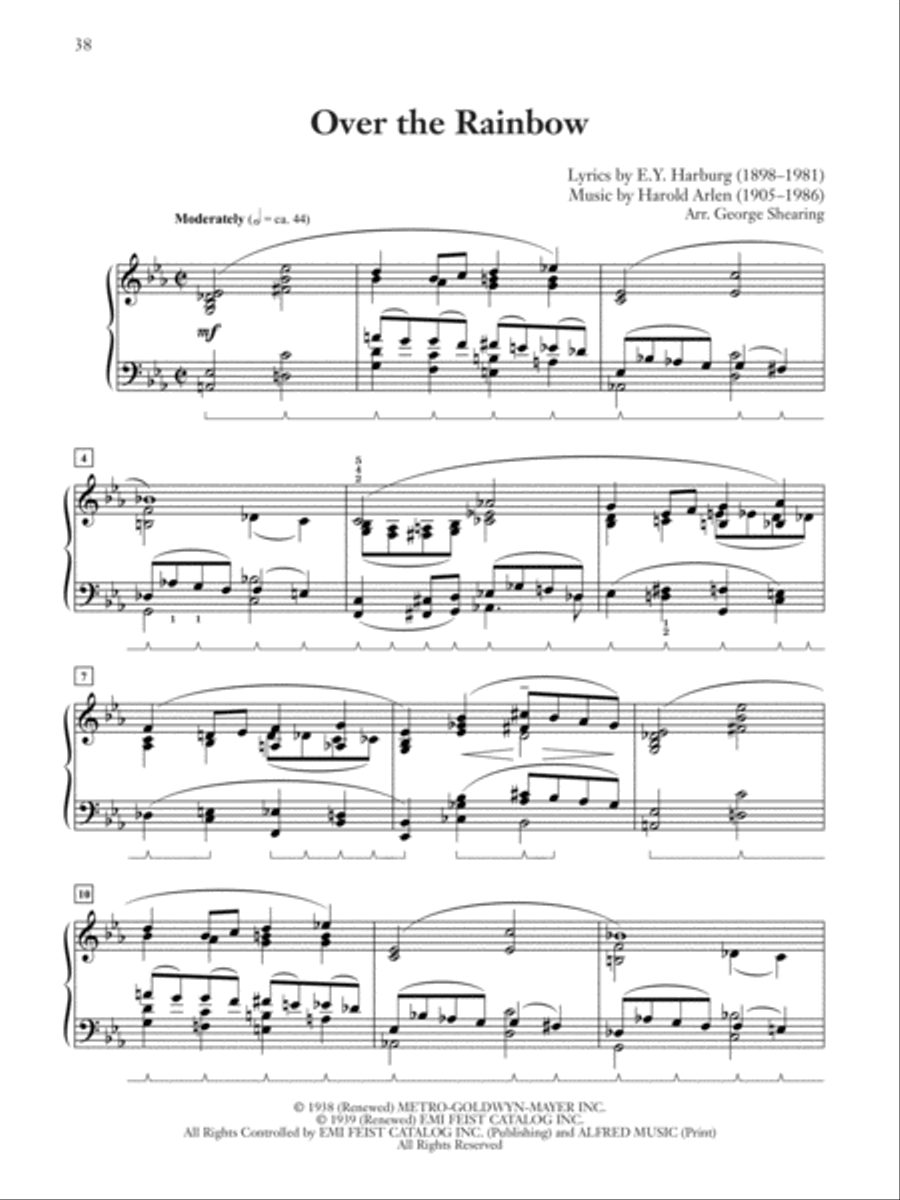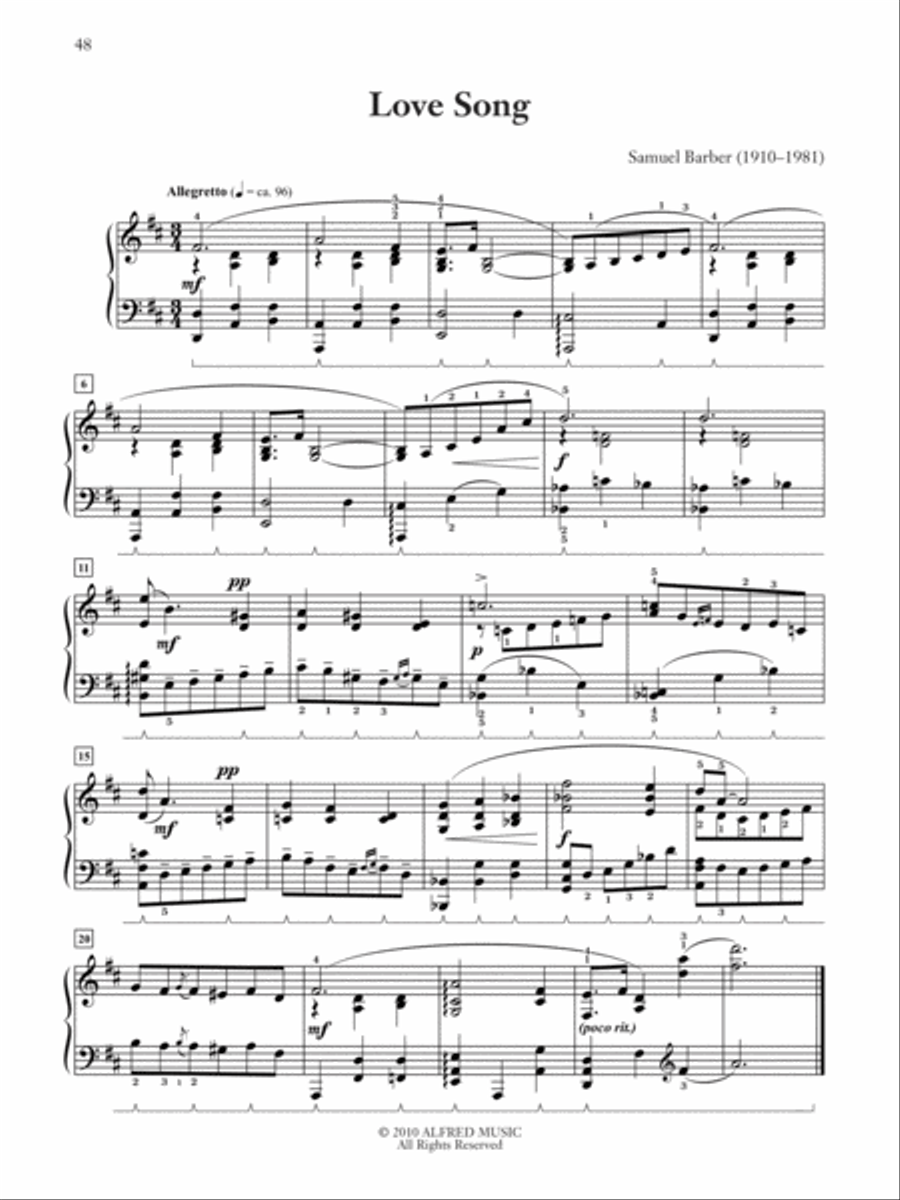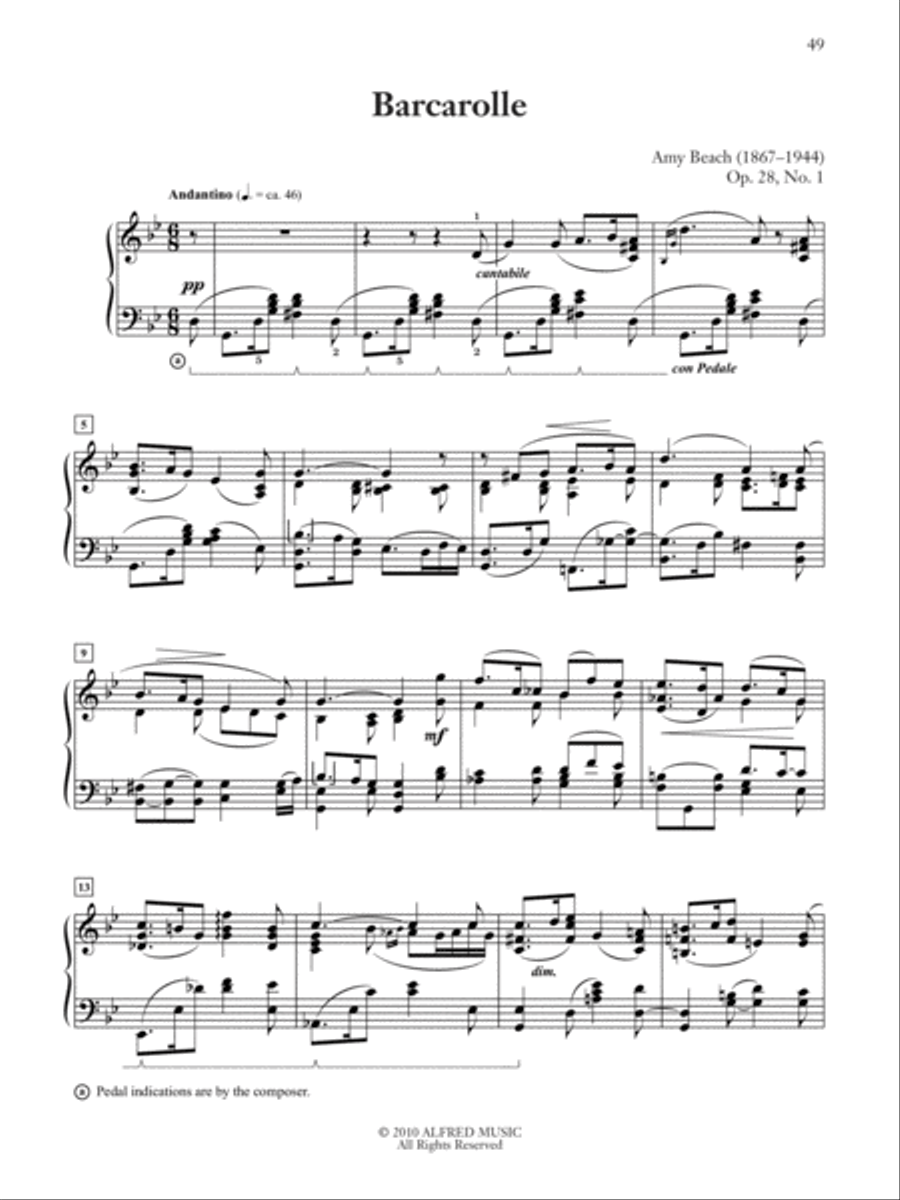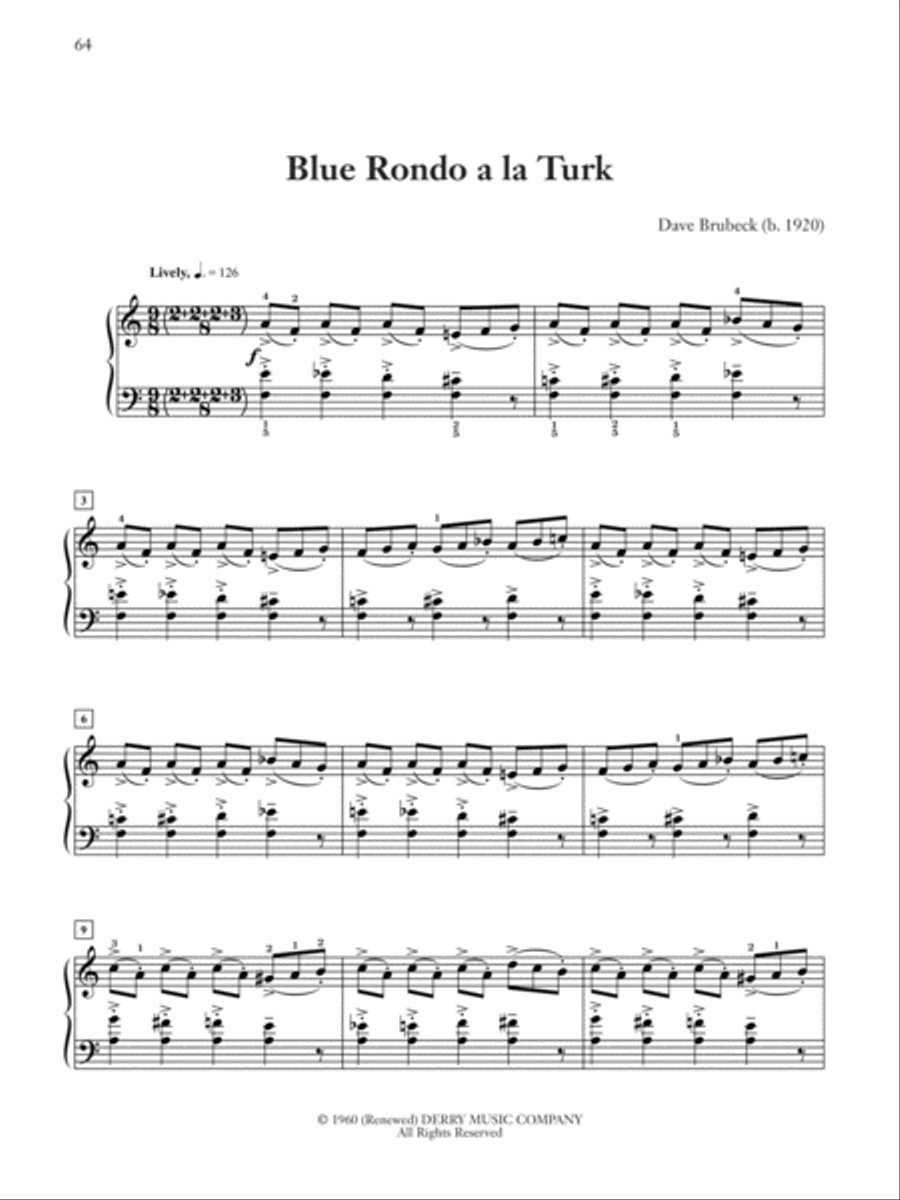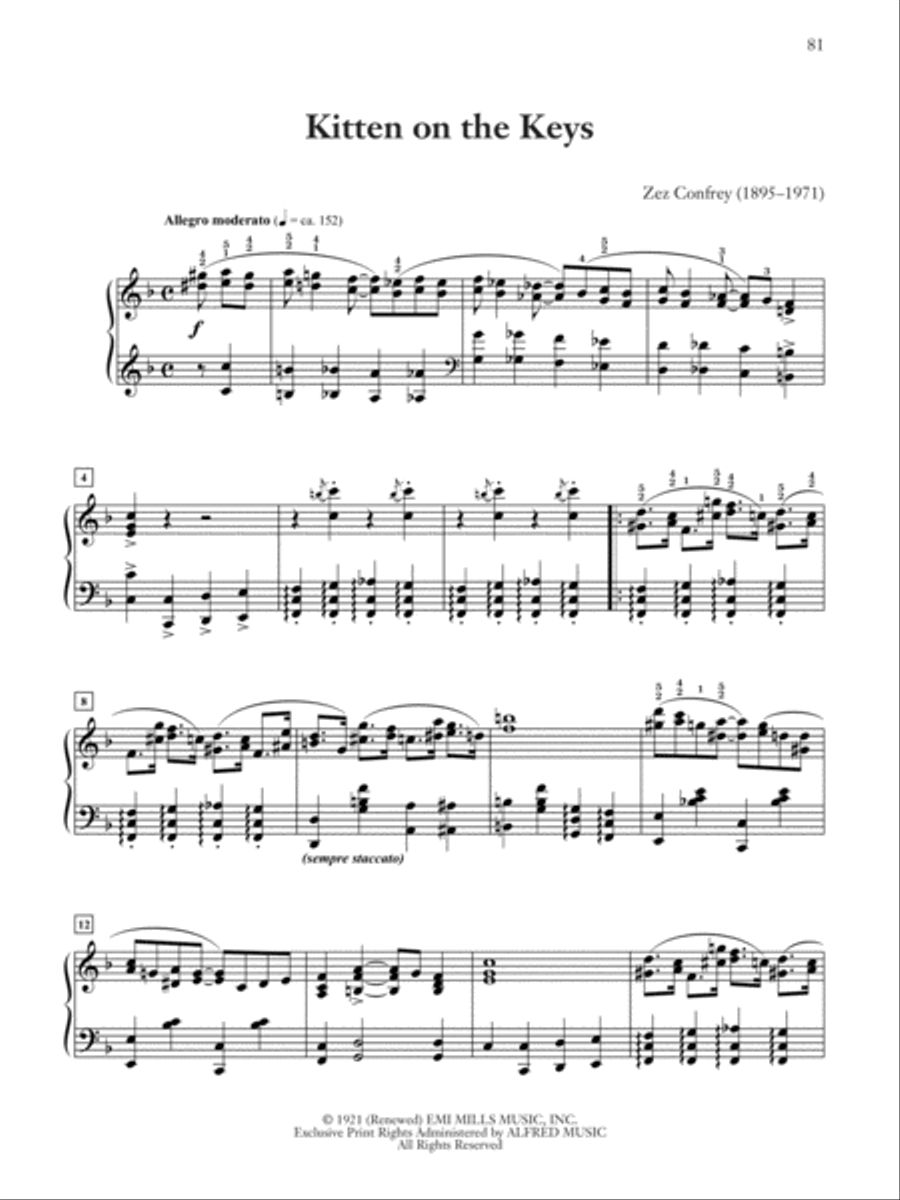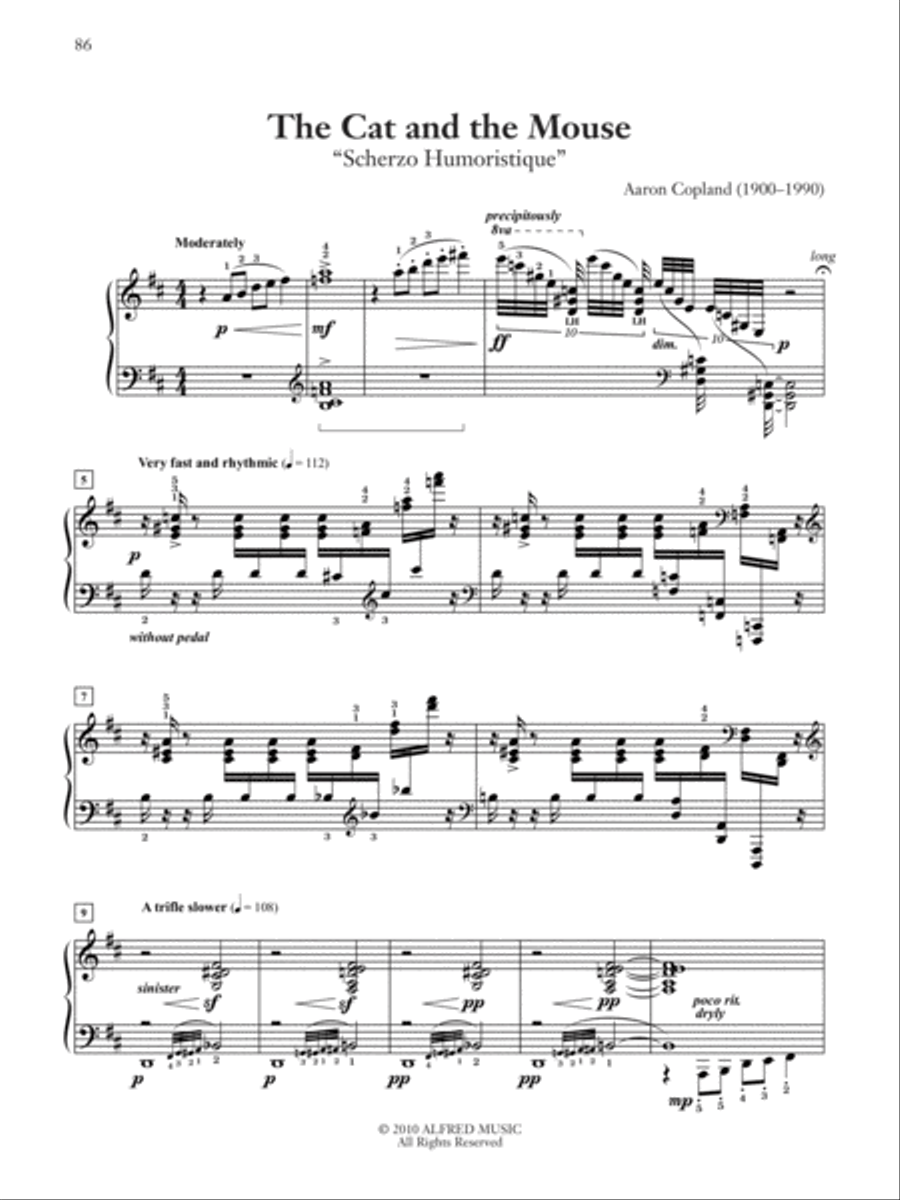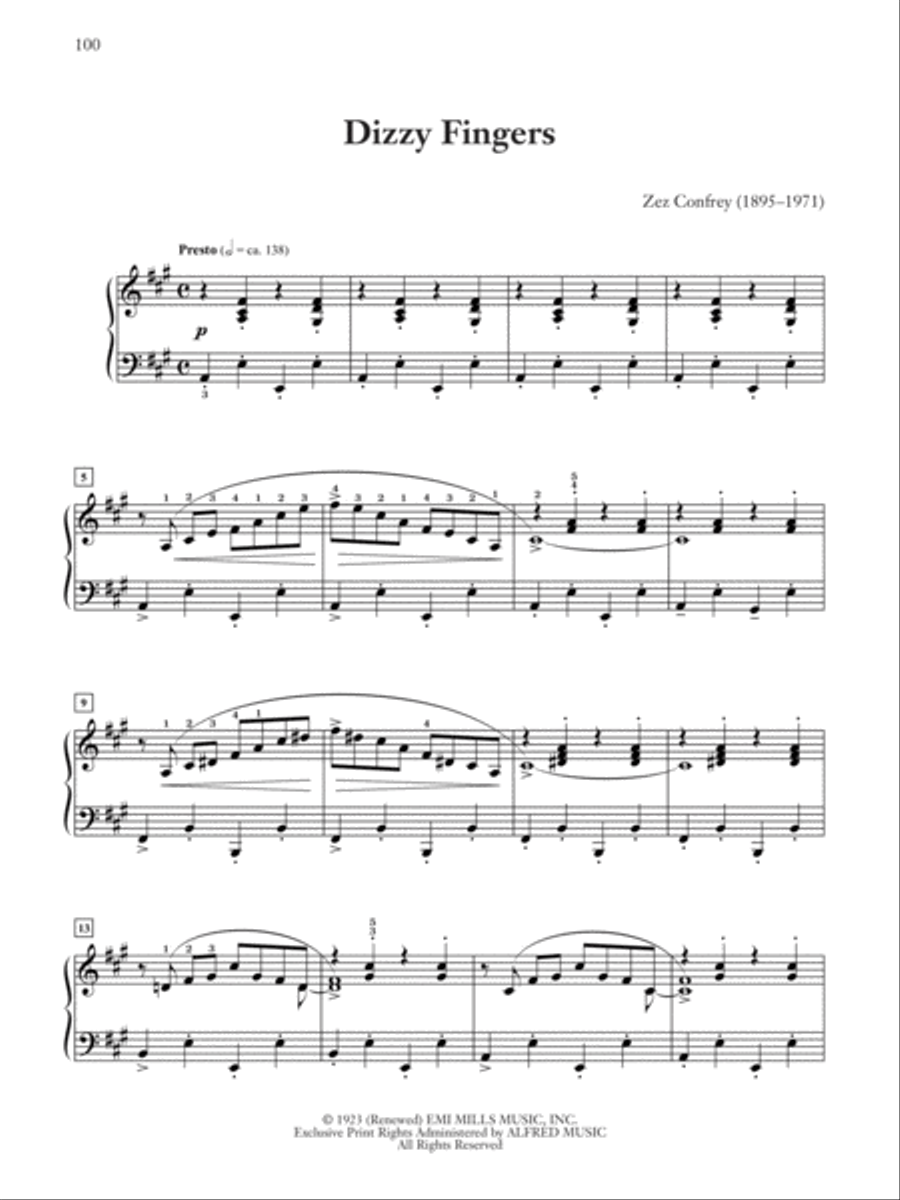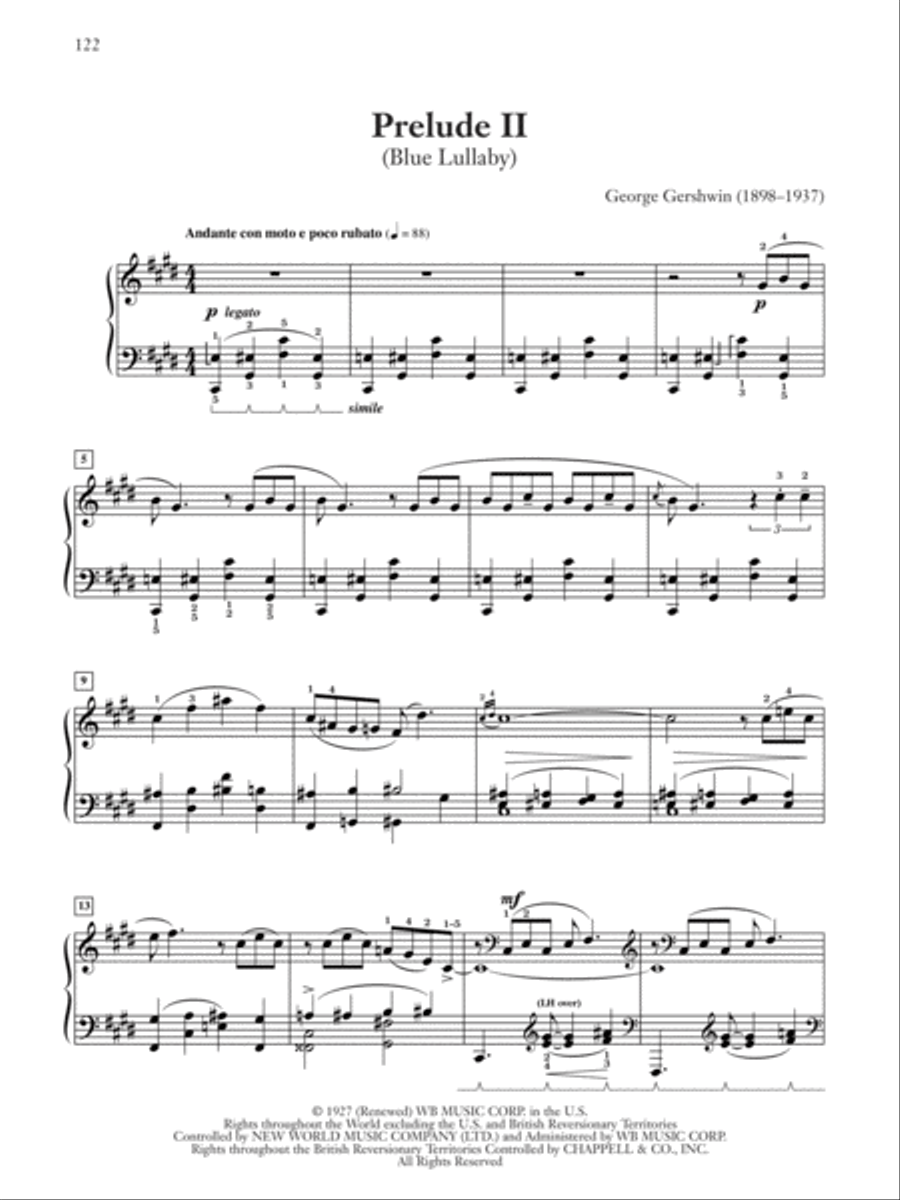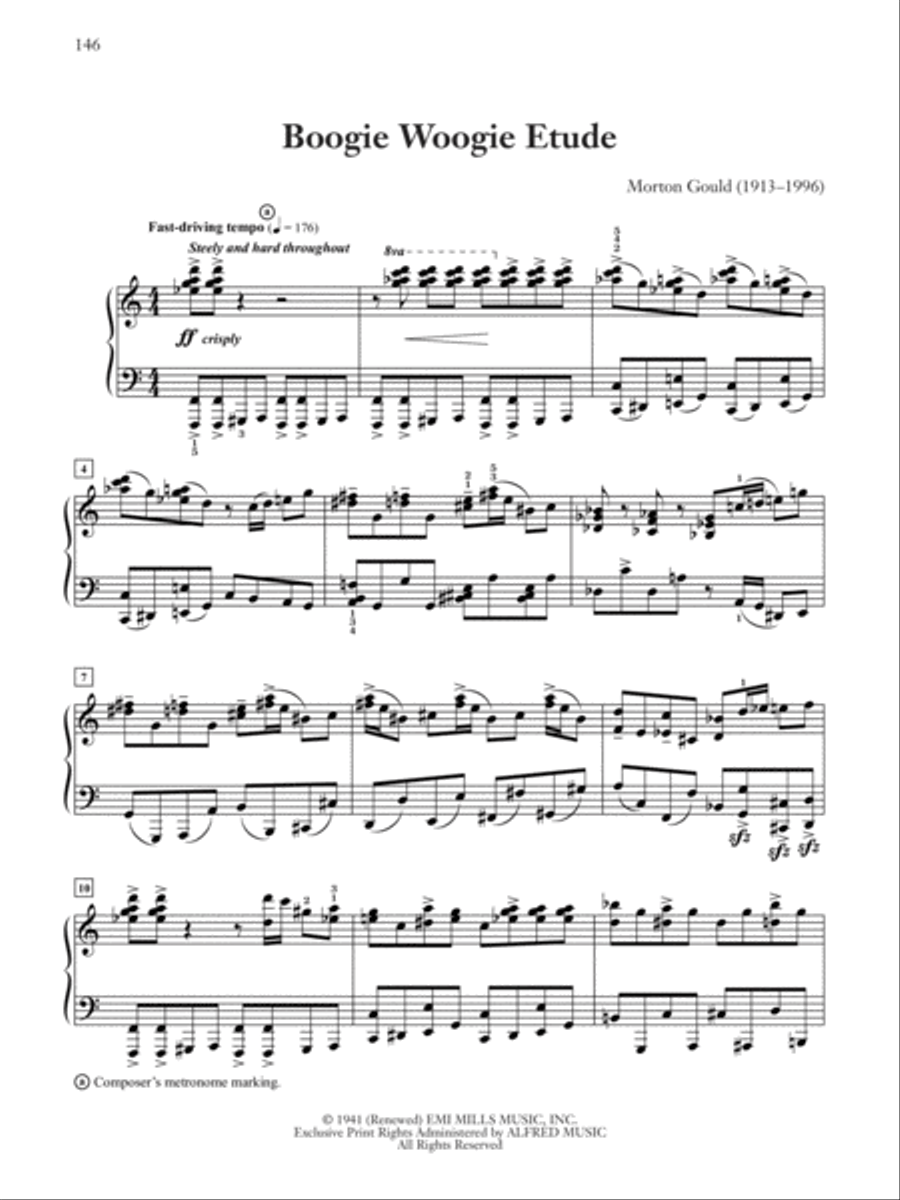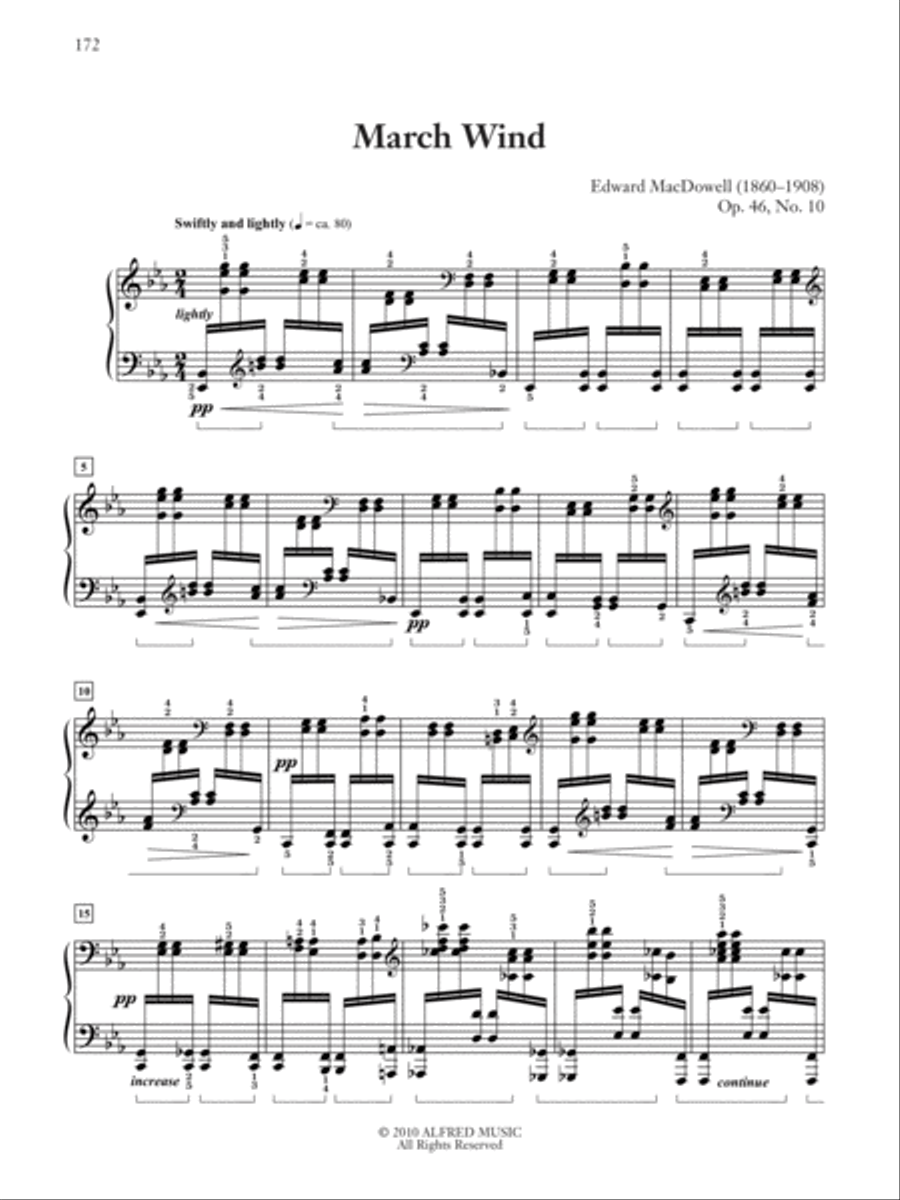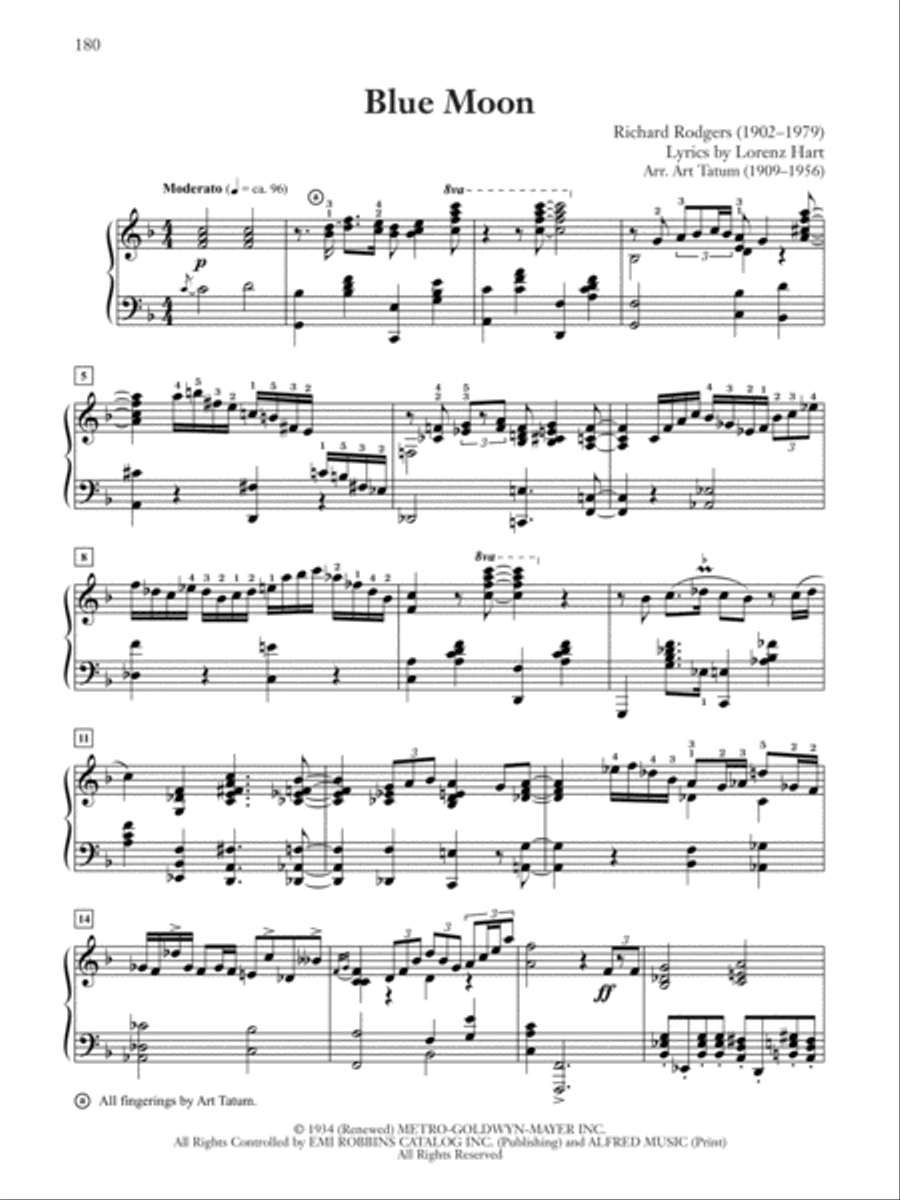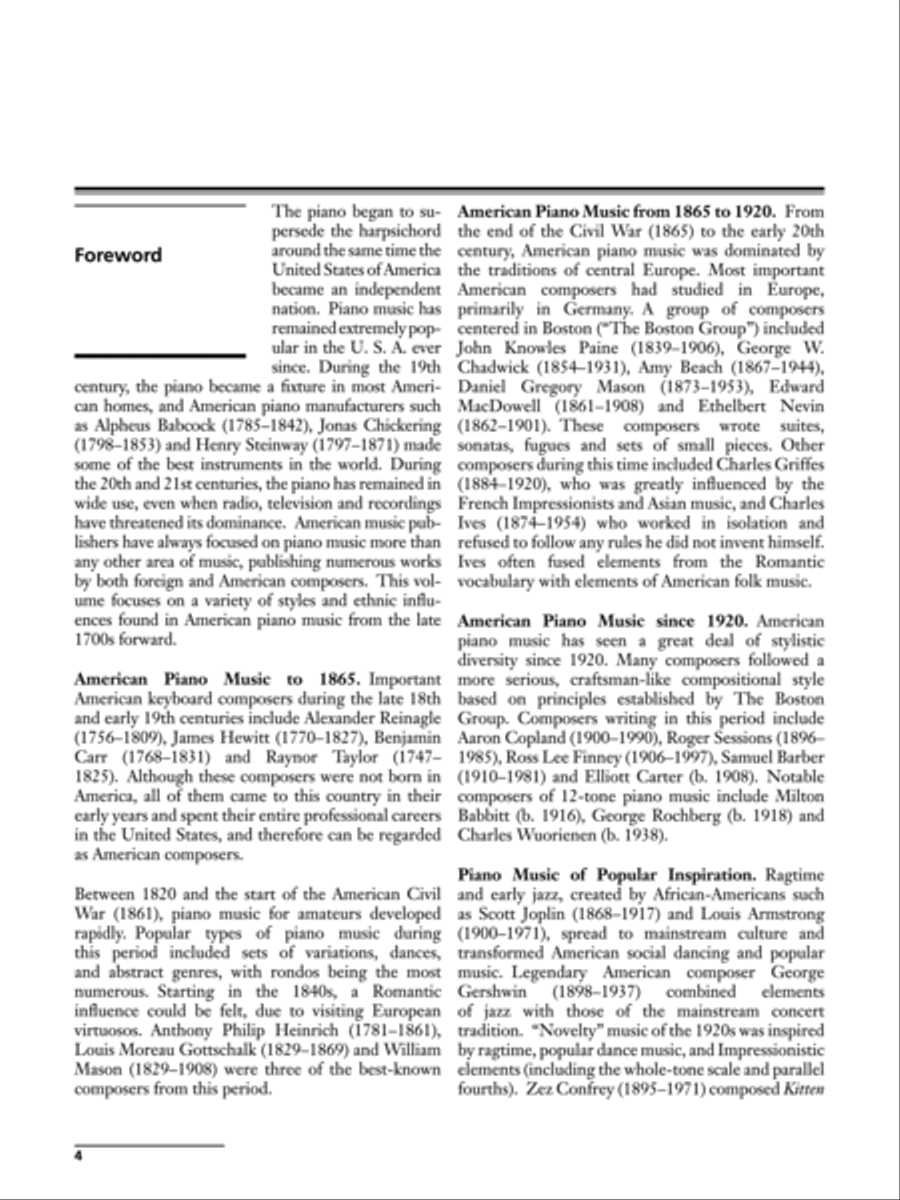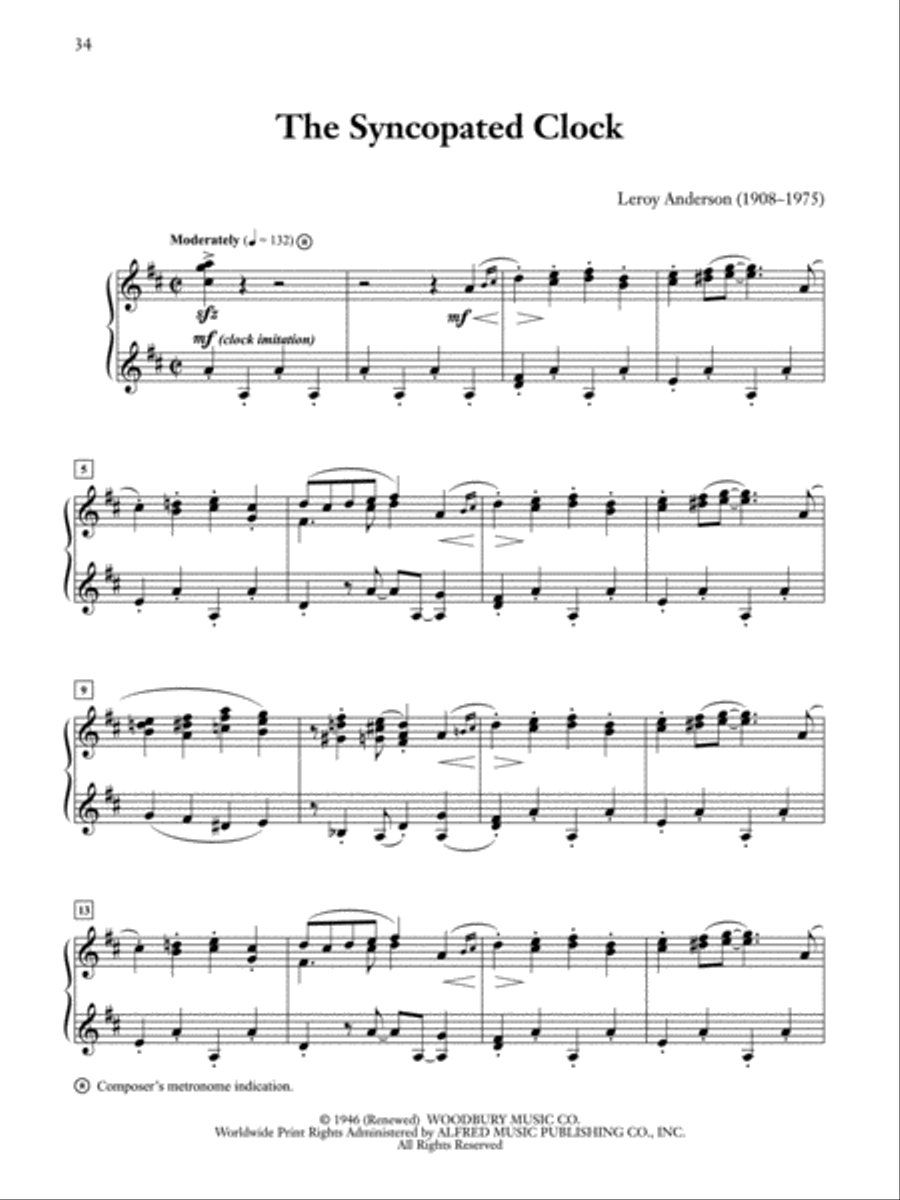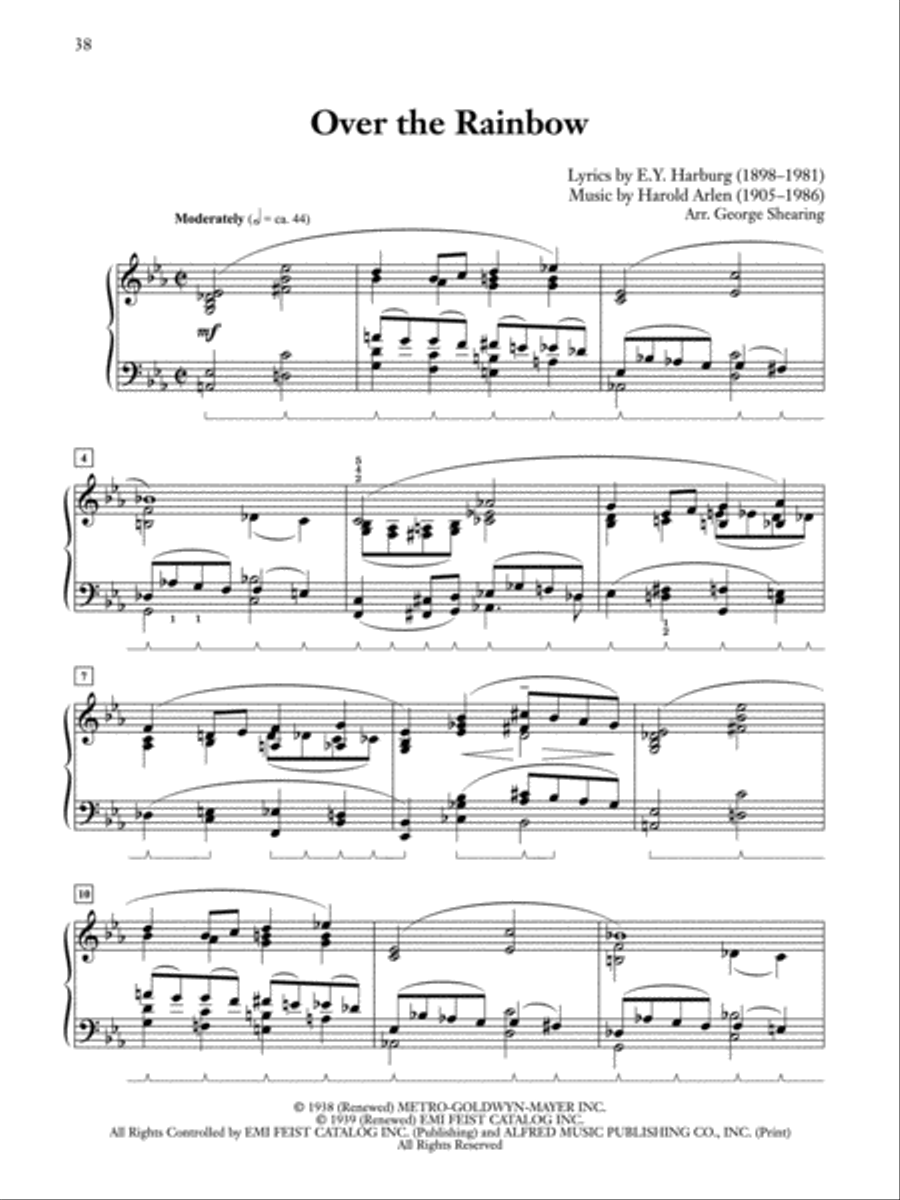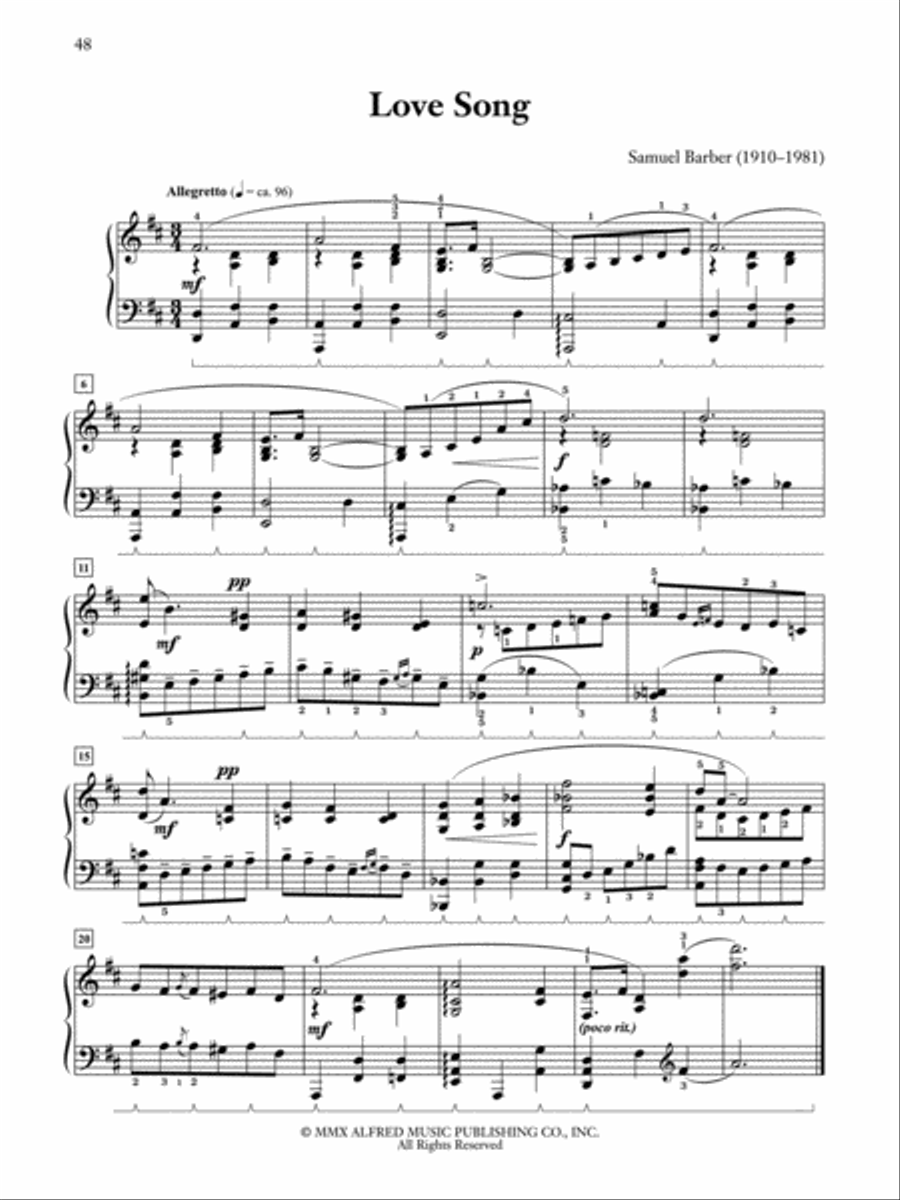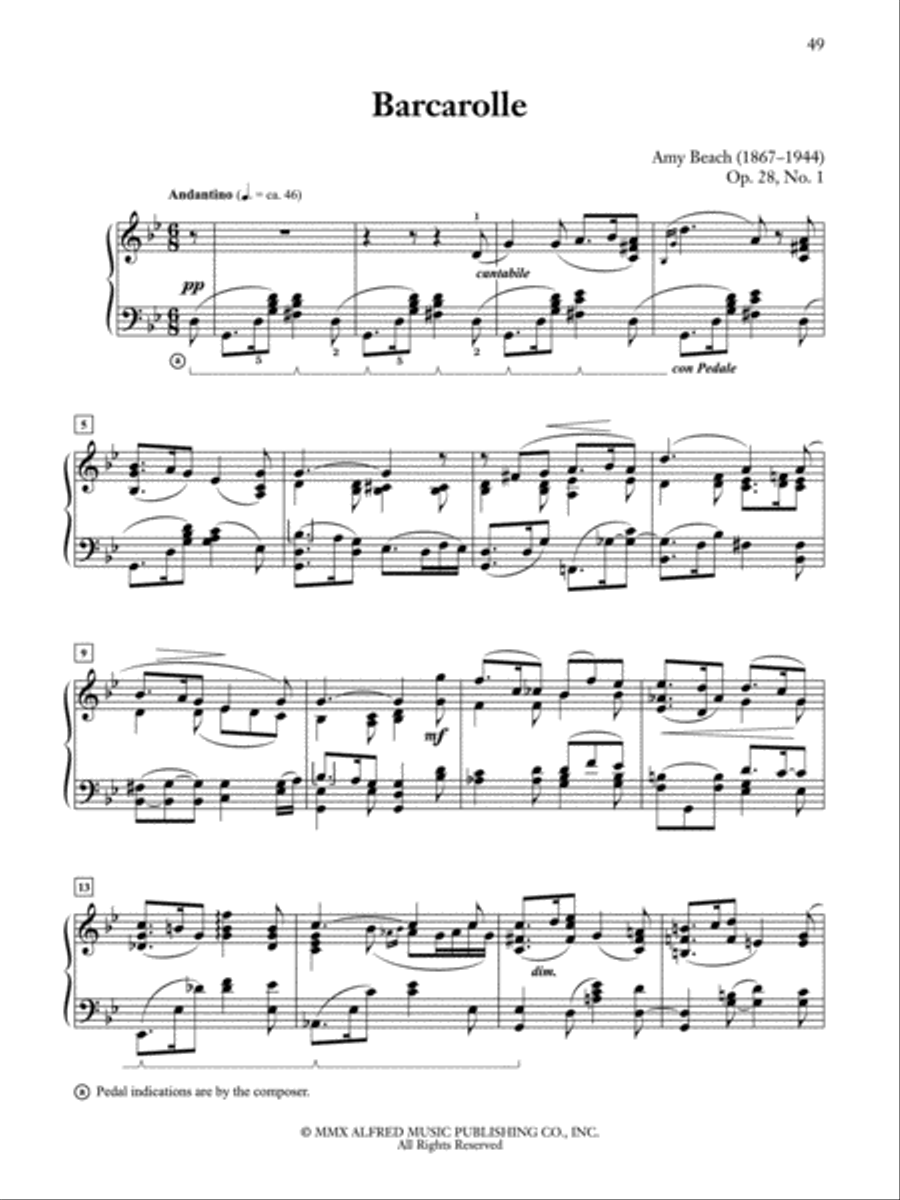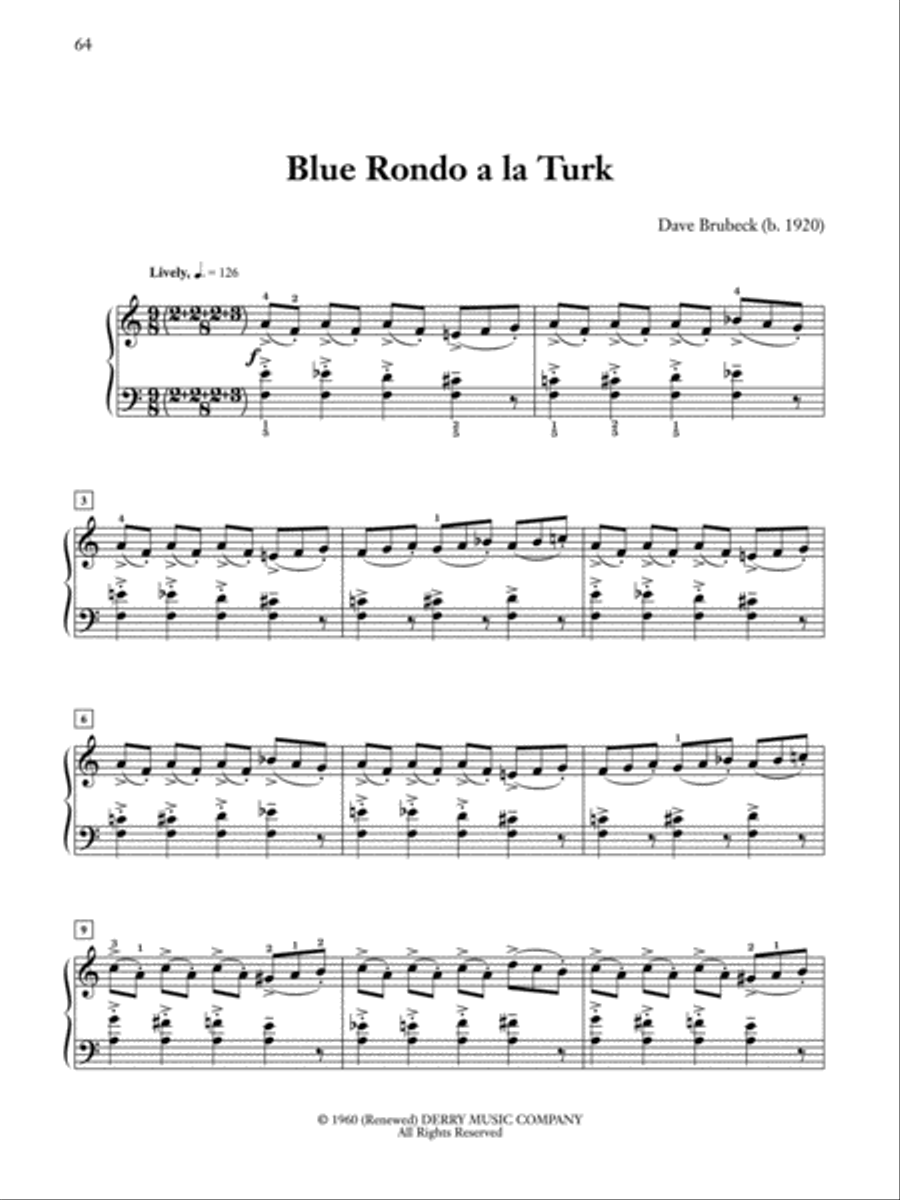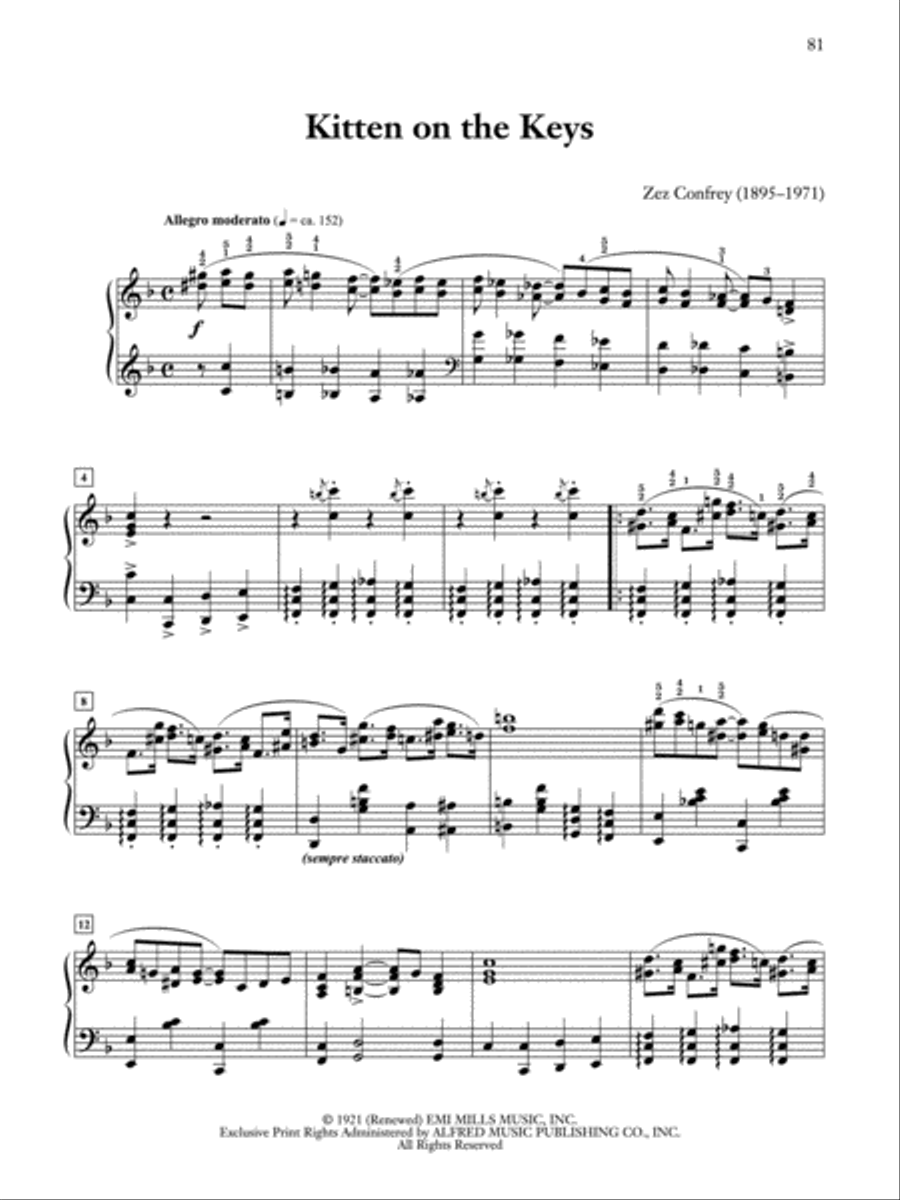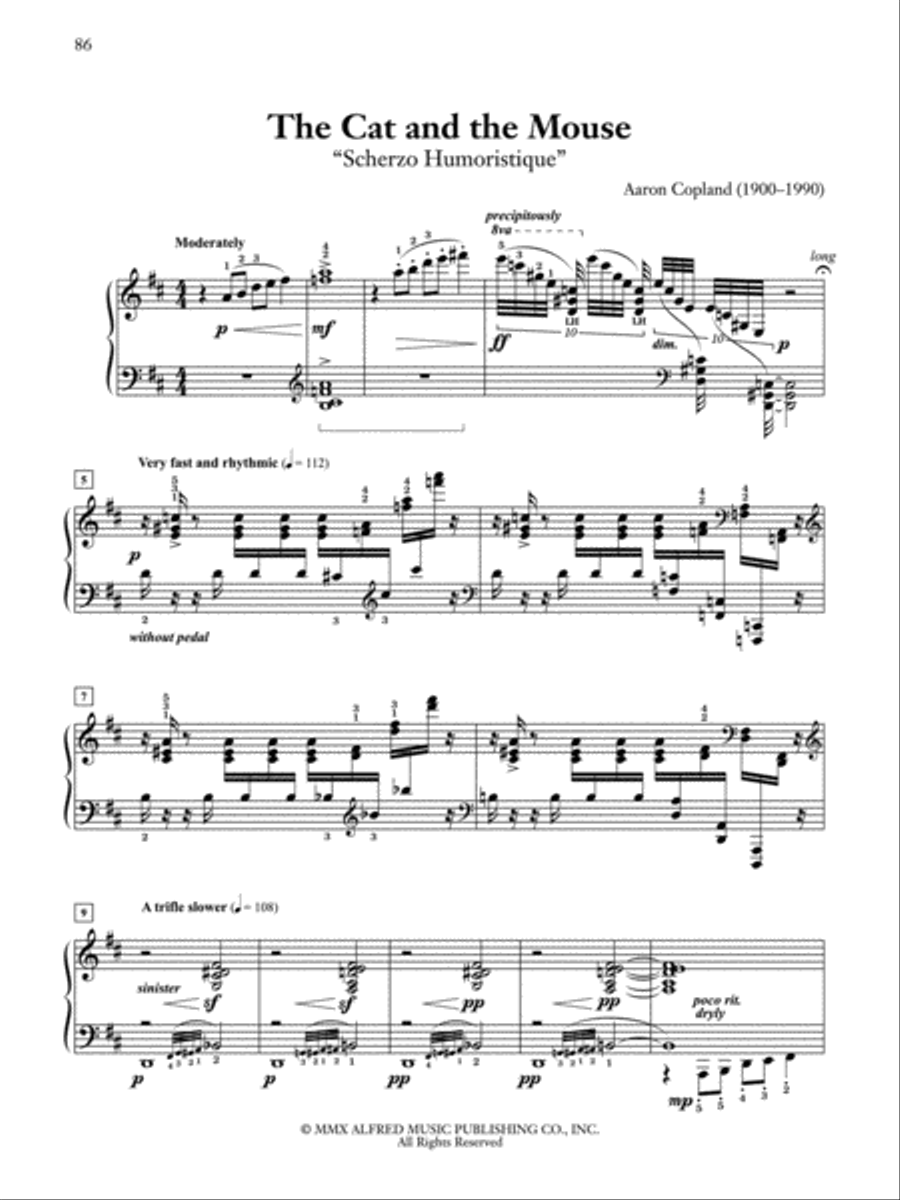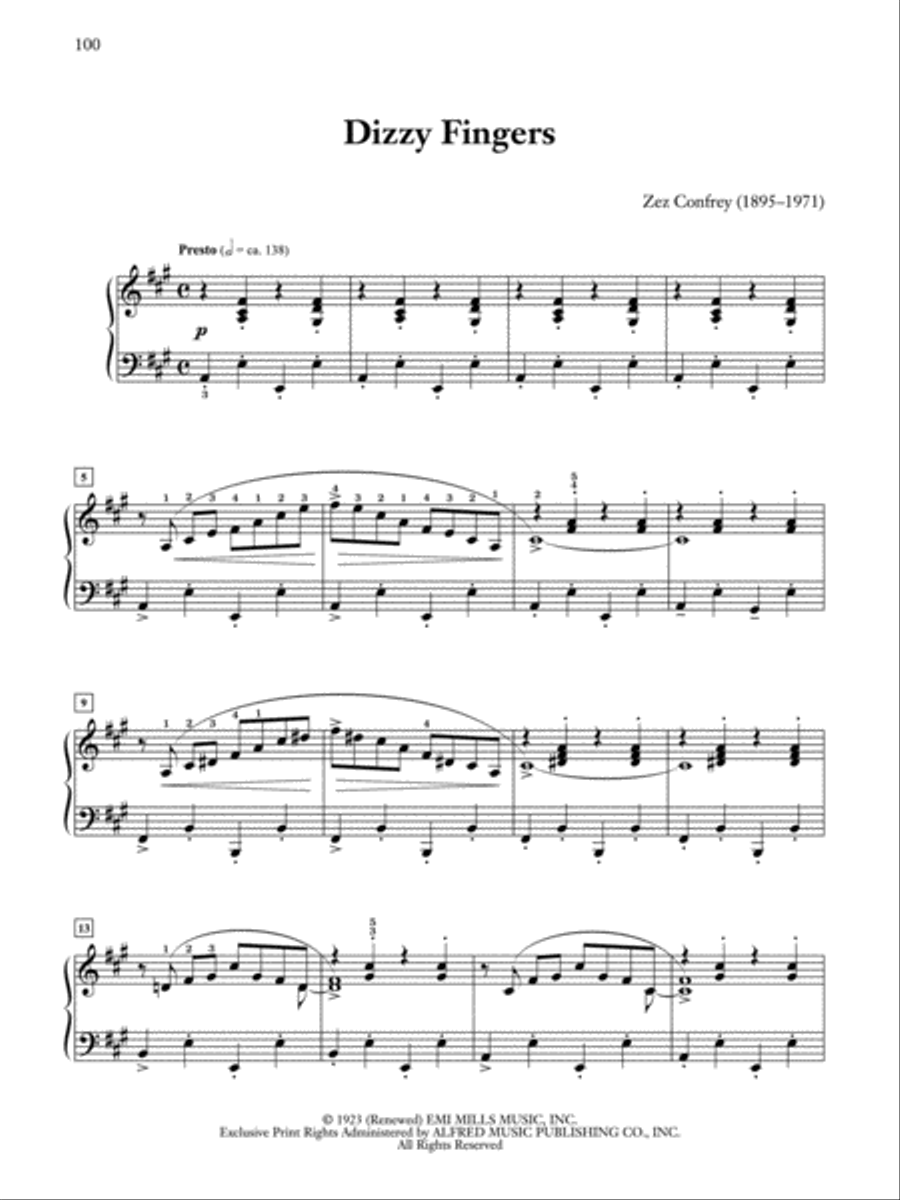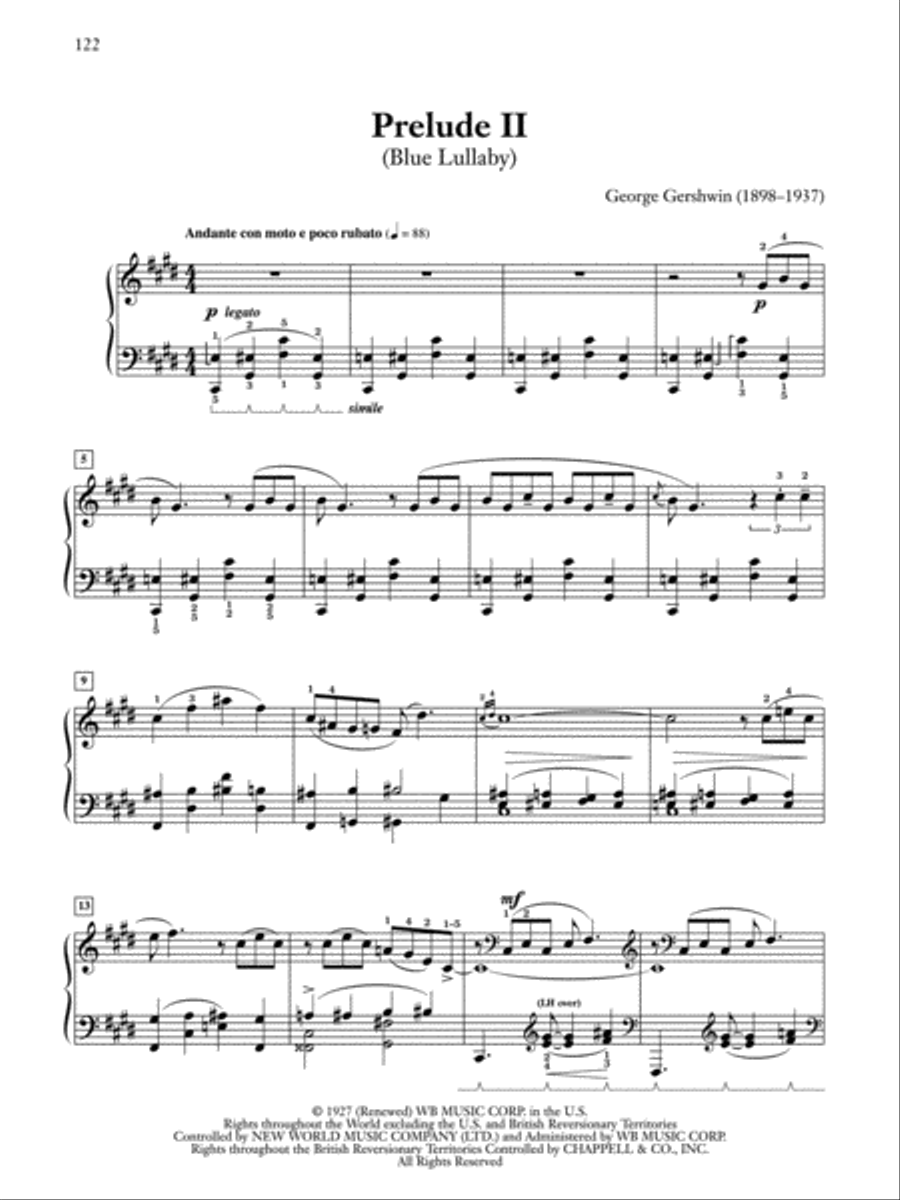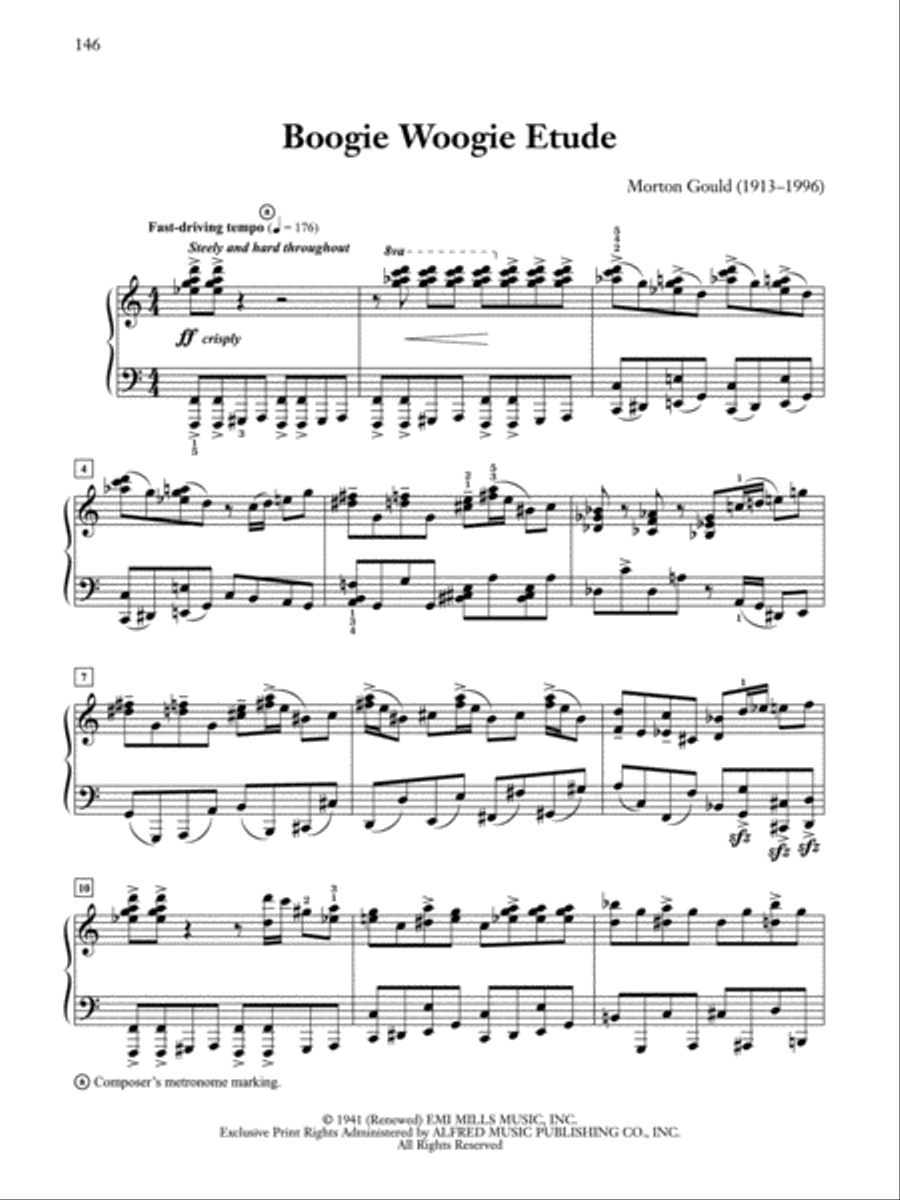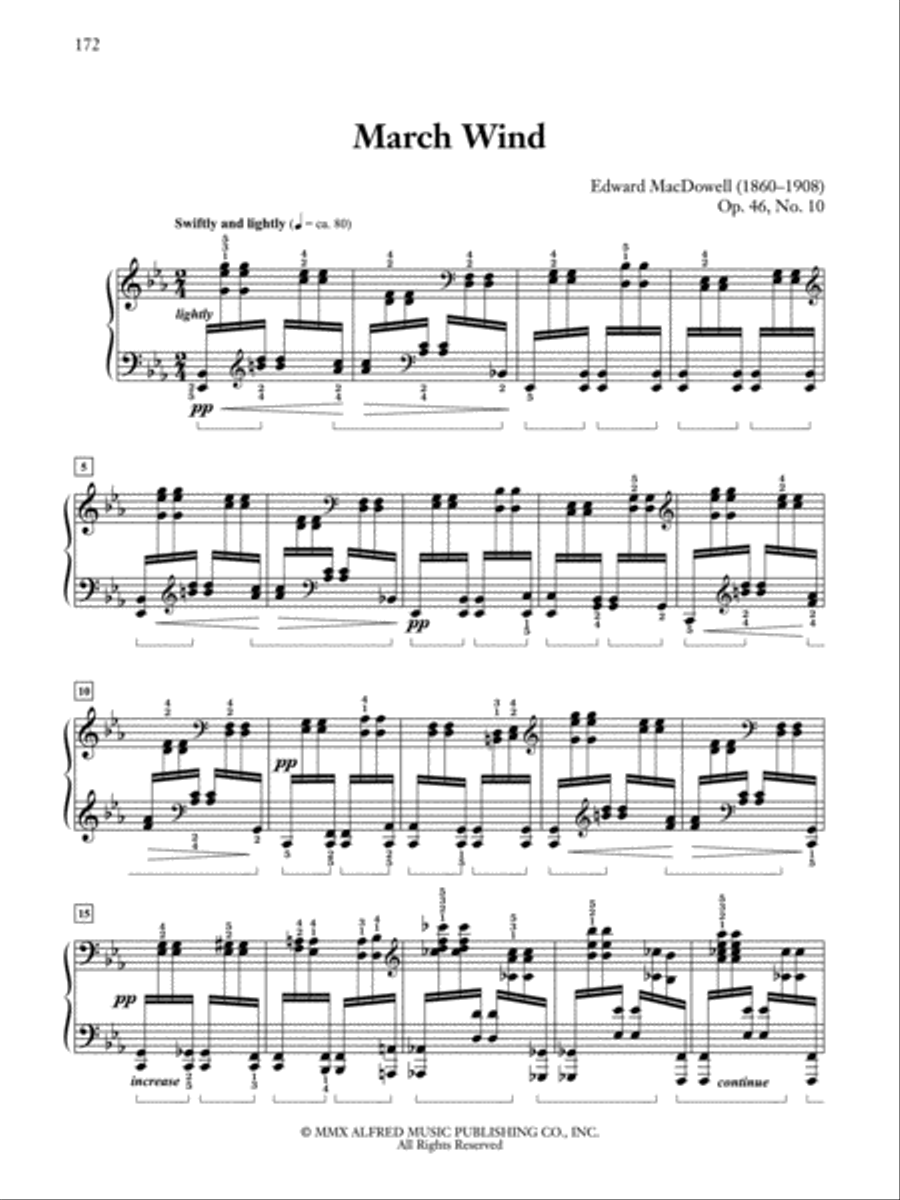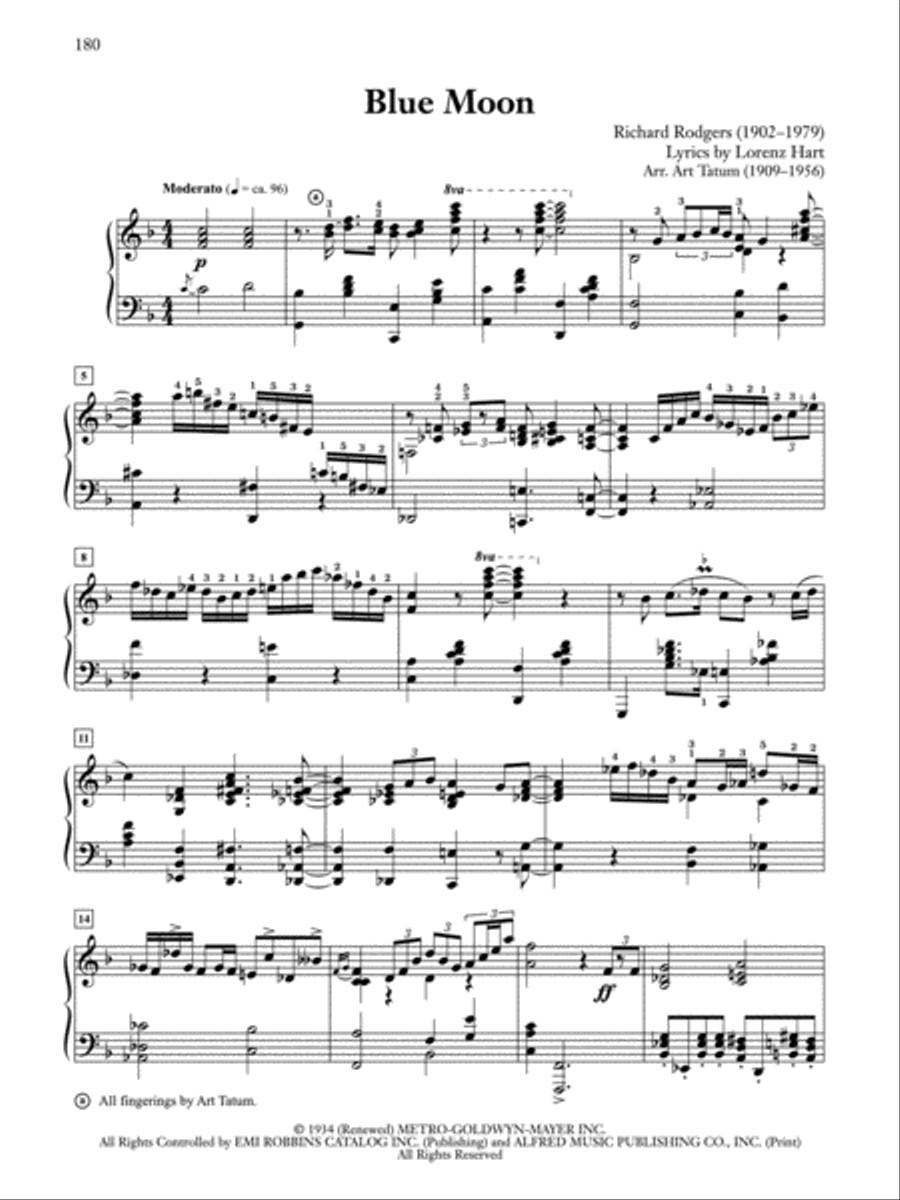 Anthology of American Piano Music

Intermediate to Early Advanced Works by 31 Composers
Available
Ready to ship in 1 to 2 weeks
Taxes/VAT calculated at checkout.
Detailed Description
Piano - Intermediate; Advanced
SKU: AP.34655
Intermediate to Early Advanced Works by 31 Composers
. Edited by Maurice Hinson. Masterworks; Piano Collection. Alfred Masterwork Edition. Masterwork. Book. 212 pages. Alfred Music #00-34655. Published by Alfred Music (AP.34655).
ISBN 9780739068793. UPC: 038081387383. English.
This 212-page collection focuses on the varied styles and ethnic influences found in American piano music over the last two and a quarter centuries. Historical and biographical background, performance notes, and suggested realizations of ornaments are provided by Dr. Hinson. TItles: 12th Street Rag (Bowman) * All That Meat and No Potatoes (Waller) * Barcarolle, Op. 28, No. 1 (Beach) * Battle of Manassas (Wiggins) * Bethena (A Concert Waltz) (Joplin) * Blue Moon (Rodgers) * Blue Rondo a la Turk (Brubeck) * Boogie Woogie Etude (Gould) * The Cat and the Mouse (Scherzo Humoristique) (Copland) * Columbia (Caprice Americaine on My Old Kentucky Home) (Gottschalk) * Dizzy Fingers (Confrey) * Do Nothin' Till You Hear from Me (Ellington) * Don't Get Around Much Anymore (Ellington) * The Duke and the Count (Williams) * Eager Beaver (Kenton) * Euphonic Sounds (A Syncopated Two Step) (Joplin) * Fiddle-Faddle (Anderson) * In a Mist (Beiderbecke) * Jazz Pizzicato (Anderson) * The Jitterbug Waltz (Waller) * Juba (Dett) * Kitten on the Keys (Confrey) * The Lake at Evening, Op. 5, No. 1 (Griffes) * Laura (Mercer/Raksin) * Love Song (Barber) * The Man I Love (Gershwin) * March Wind, Op. 46, No. 10 (MacDowell) * Medley---Campfire on the Ice (Finney) * Narcissus, Op. 14, No. 4 (Nevin) * Nola (Arndt) * Old Folks at Home (Way Down Upon the Swanee River) (Foster) * On Bended Knees (Burleigh) * Over the Rainbow (Arlen/Harburg) * Pavanne (Gould) * Prelude (Novelette in Fourths) (Gershwin) * Prelude II (Blue Lullaby) (Gershwin) * Sleigh Ride (Anderson) * Swanee (Gershwin) * The Syncopated Clock (Anderson) * Tiger Rag (Original Dixieland Jazz Band) * Variations on Adeste Fideles (Taylor) * Yankee Doodle (Arranged as a Rondo) (Carr). The comb binding creates a lay-flat book that is perfect for study and performance. Barcarolle, Op. 28, No. 1 and Boogie Woogie Etude are Federation Festivals 2016-2020 selections.
Song List (29)
All That Meat And No Potatoes
Blue Moon
Do Nothin' Till You Hear From Me
Don't Get Around Much Anymore
Over The Rainbow (From "The Wizard Of Oz")
The Duke and the Count
Laura
Eager Beaver
Boogie Woogie Etude
Juba
Love Song
Yankee Doodle Arranged As a Rondo
Medley (Campfire on the Ice)
Bethena -- A Concert Waltz
The Lake at Evening [Op. 5, No. 1]
Fiddle-Faddle
Prelude (Novelette In Fourths)
Pavane (from "Symphonette No. 2")
Kitten On The Keys
The Syncopated Clock (Instrumental)
Blue Rondo a la Turk
Jazz Pizzicato
Dizzy Fingers
The Jitterbug Waltz (Instrumental Version)
Sleigh Ride (Instrumental)
Nola (Instrumental Version)
The Man I Love (from "Strike Up the Band")
Prelude II (Blue Lullaby)
Swanee