65 Songs. (G. & E.) - Low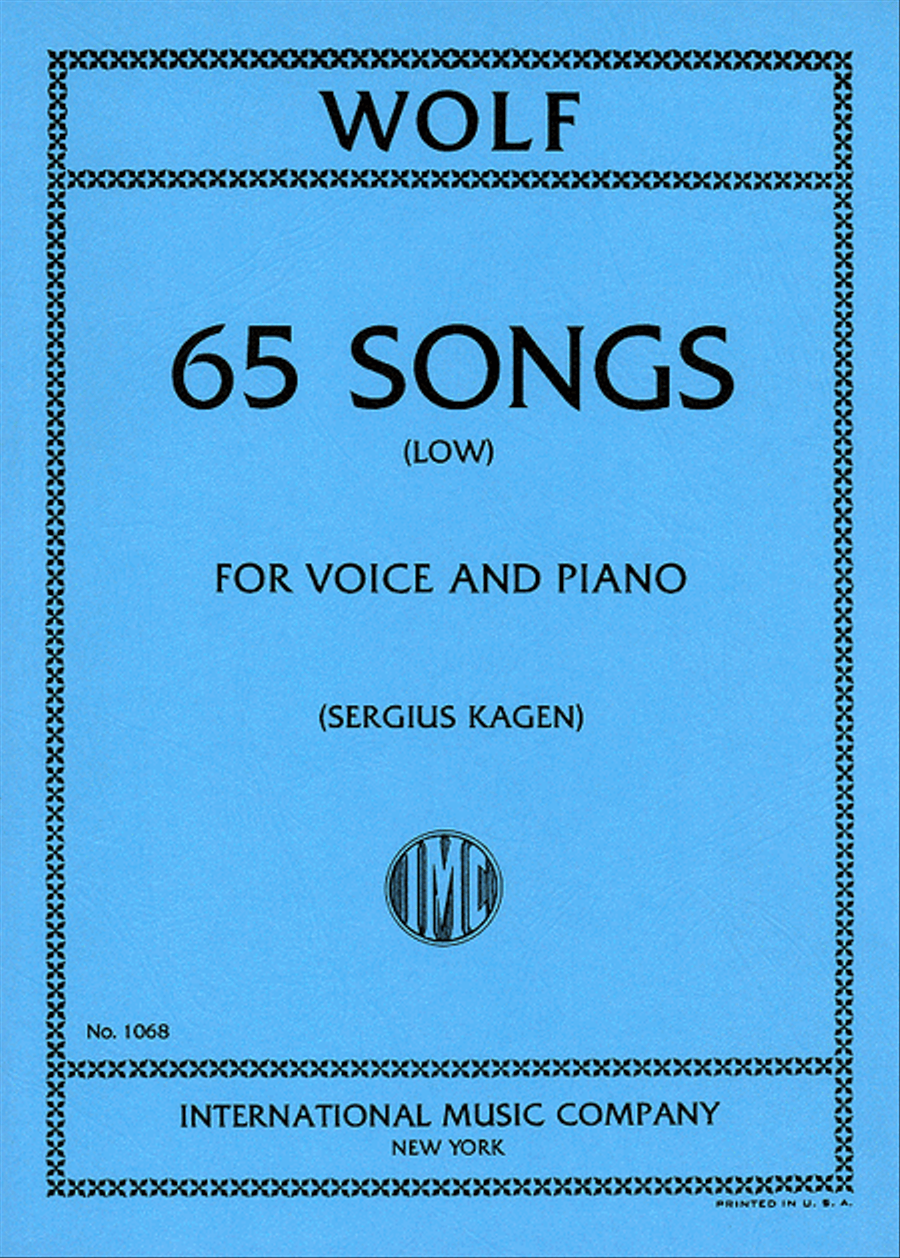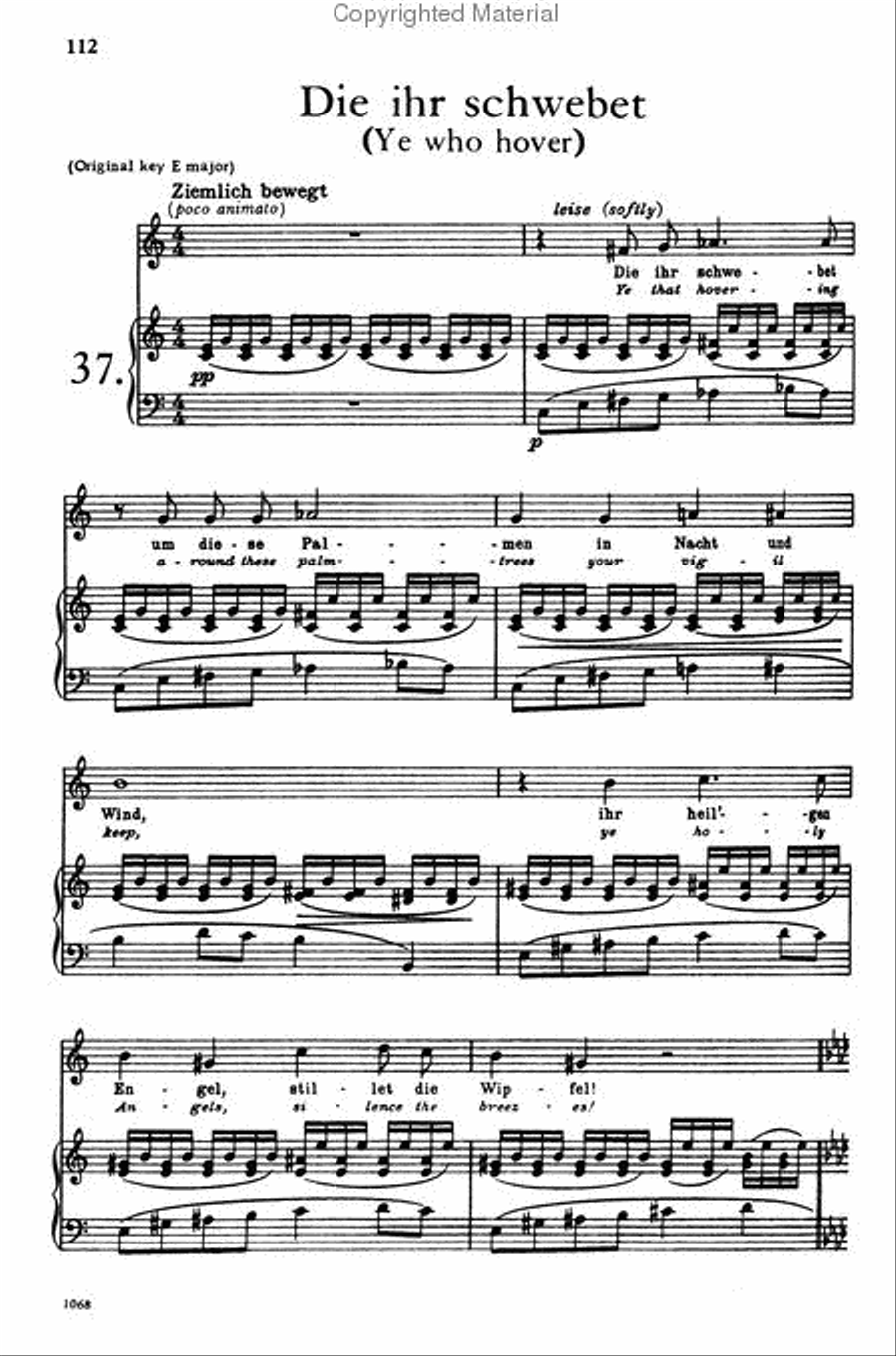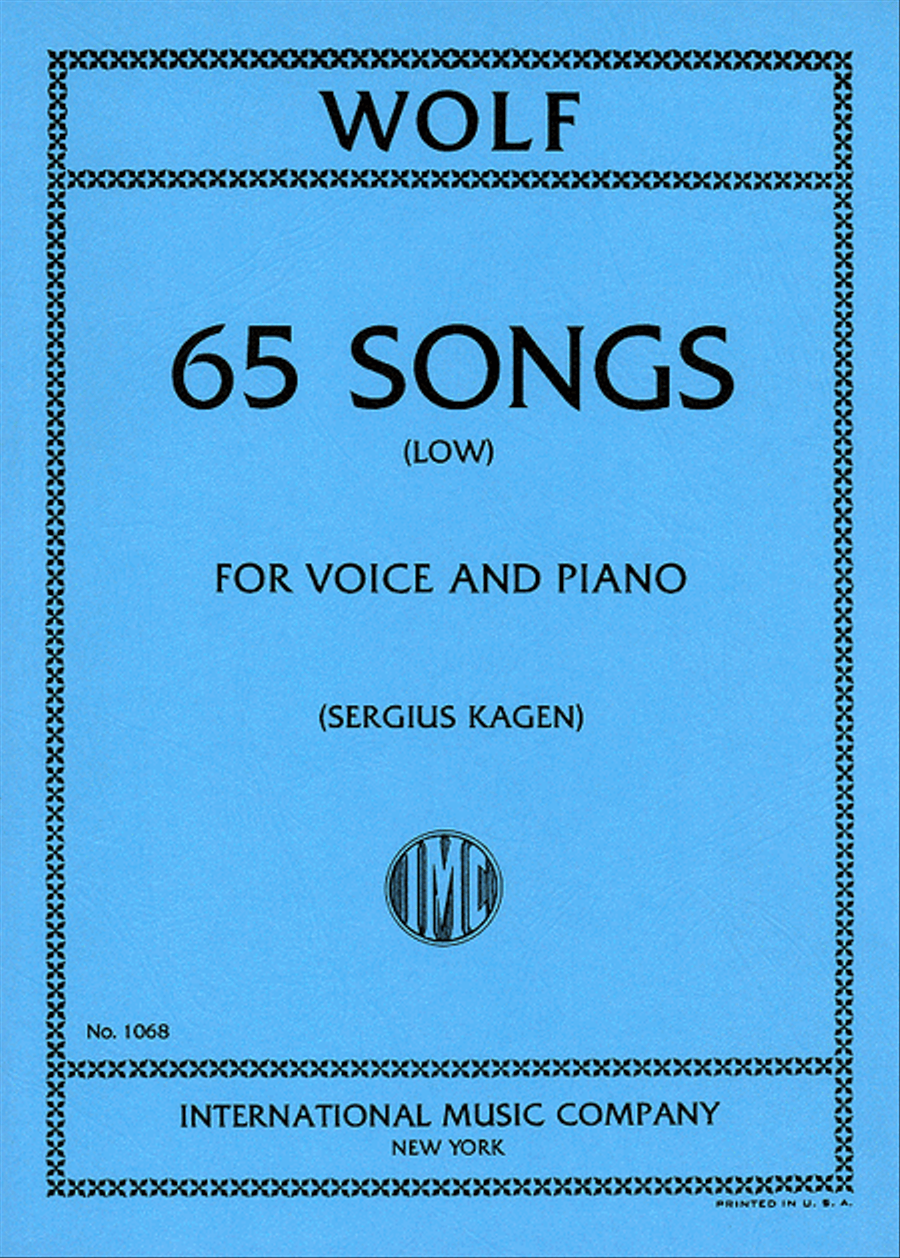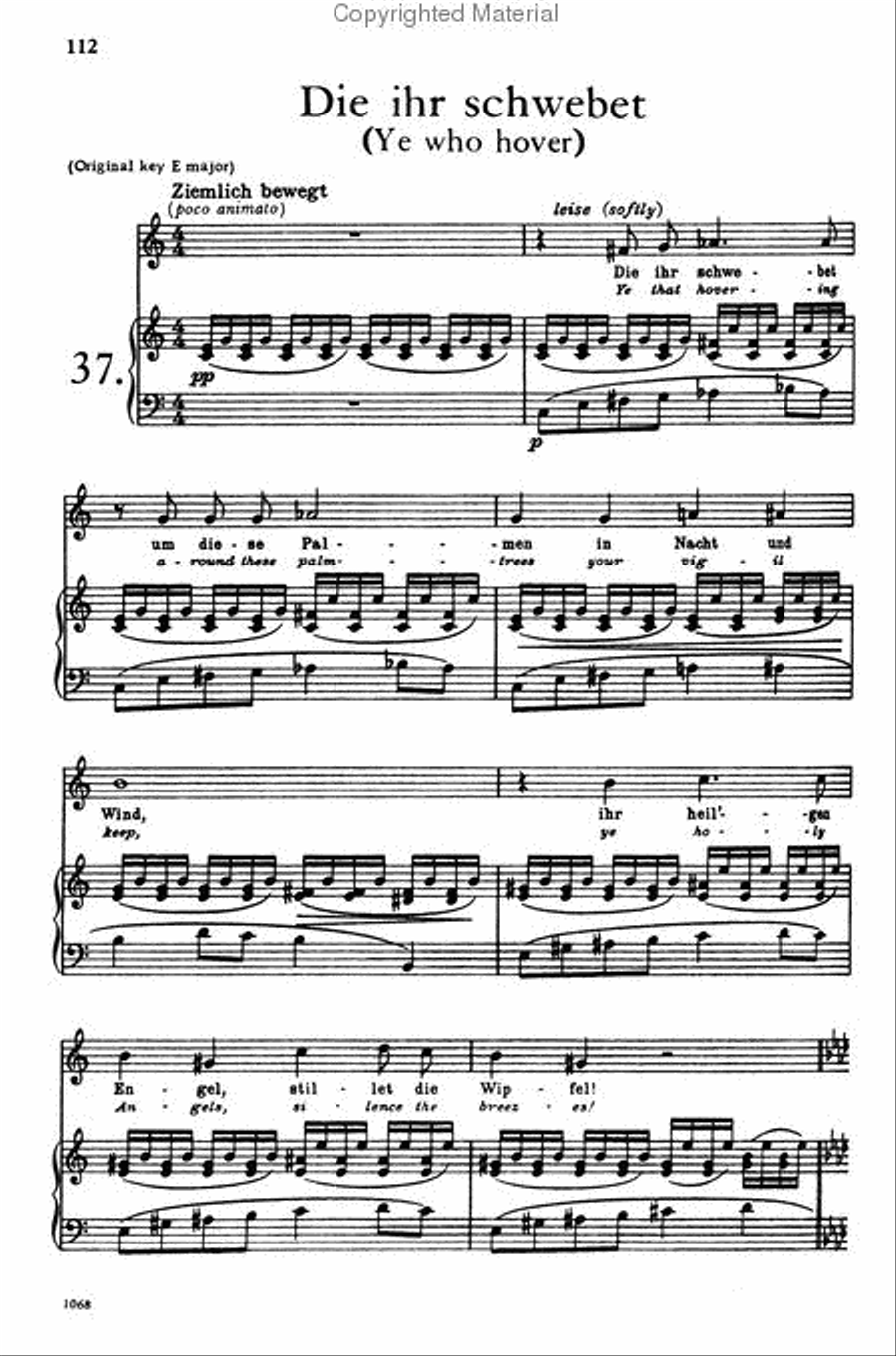 65 Songs. (G. & E.) - Low


Available
Ready to ship in 1 to 2 weeks
Taxes/VAT calculated at checkout.
Detailed Description
Low voice and piano (low voice)
SKU: IM.1068
Composed by Hugo Wolf. Edited by Segius Kagen. These albums are comprehensive selections of the best known songs, many of which are not to be found in any other collections of Hugo Wolf. Vocal score. With Language: German and English. International Music Co. #1068. Published by International Music Co. (IM.1068).
Song List (65)
1. Agnes
2. Auf ein altes Bild
3. Auf eine Christblume I
4. Auf einer Wanderung
5. Denk' es, o Seele
6. Elfenlied
7. Er ist's
8. Fussreise
9. Der Gartner
10. Gebet
11. Gesang Weyla's
12. Im Fruhling
13. In der Fruhe
14. Der Knabe und das Immlein
15. Lebe wohl
16. Mausfallen-Spruchlein
17. Nimmersatte Liebe
18. Nixe Binsefuss
19. Schlafendes Jesuskind
20. Storchenbotschaft
21. Ein Stundlein wohl vor Tag
22. Der Tambour
23. Verborgenheit
24. Das verlassene Magdlein
25. Zitronenfalter im April SPANISH LYRICS
1. Ach, des Knaben Augen
2. Alle gingen
3. Auf dem grunen Balkon
4. Bedeckt mich mit Blumen
5. Die ihr schwebet
6. Herr, was tragt der Boden
7. In dem Schatten meiner Locken
8. Klinge, klinge, mein Pandero
9. Mogen all bosen Zungen
10. Muhvoll komm ich
11. Nun wandre, Maria
12. Wenn du zu den Blumen gehst EICHENDORFF POEMS
1. Der Musikant
2. Nachtzauber
3. Das Standchen
4. Verschwiegene Liebe
5. Die Zigeunerin GOETHE POEMS
1. Anakreons Grab
2. Blumengruss
3. Epiphanias
4. Mignon
5. Mignon (III)
6. Der Rattenfanger MISCELLANEOUS POEMS
1. Das Kohlerweib ist trunken
2. Moregenstimmung
3. Morgentau
4. Die Spinnerin
5. Uber Nach
6. Zur Ruh ITALIAN LYRICS
1. Auch klein Dinge
2. Du denkst
3. Gesegnet sei
4. Heb'auf
5. Heut' Nacht
6. Ich hab in Penna
7. Der Mond
8. Nun lass
9. Ein Standchen
10. Und willst du
11. Was soll der Zorn