51 Selected Songs (High Voice)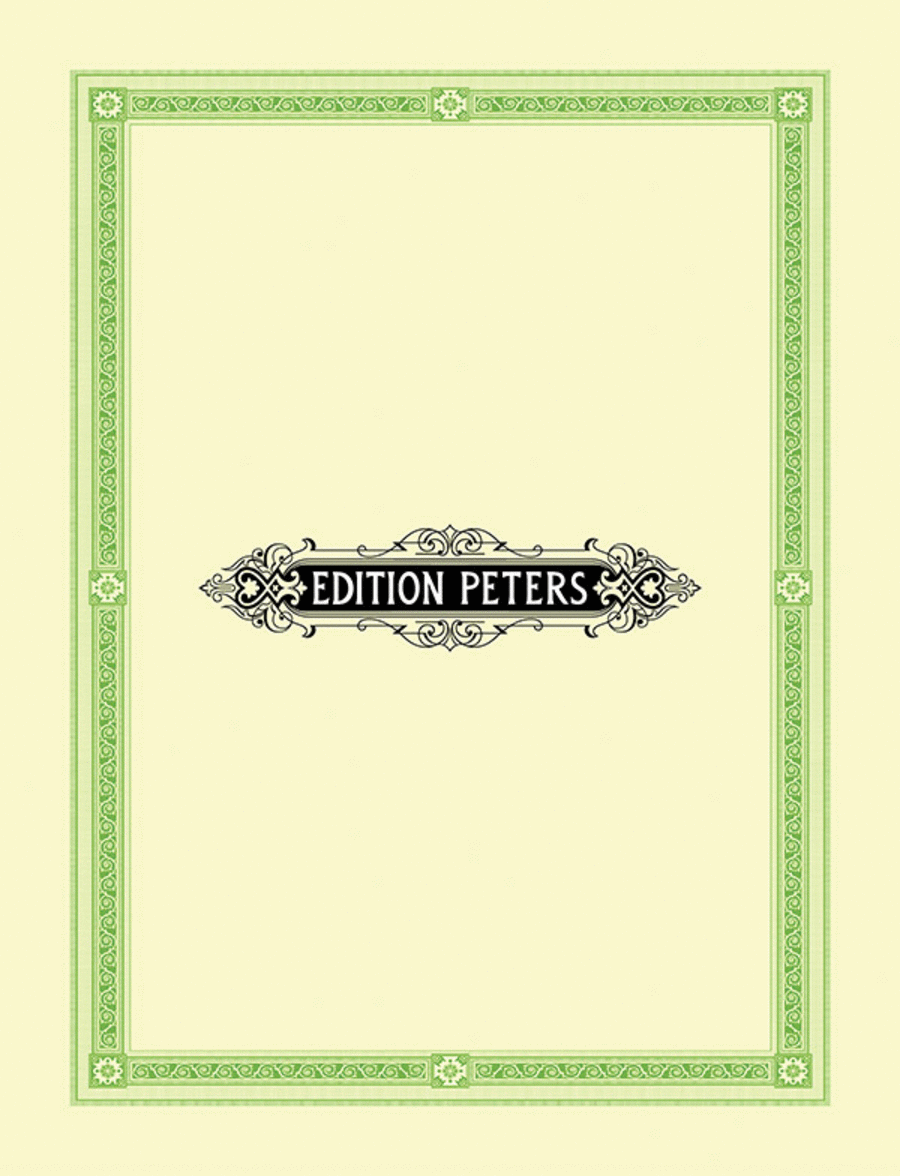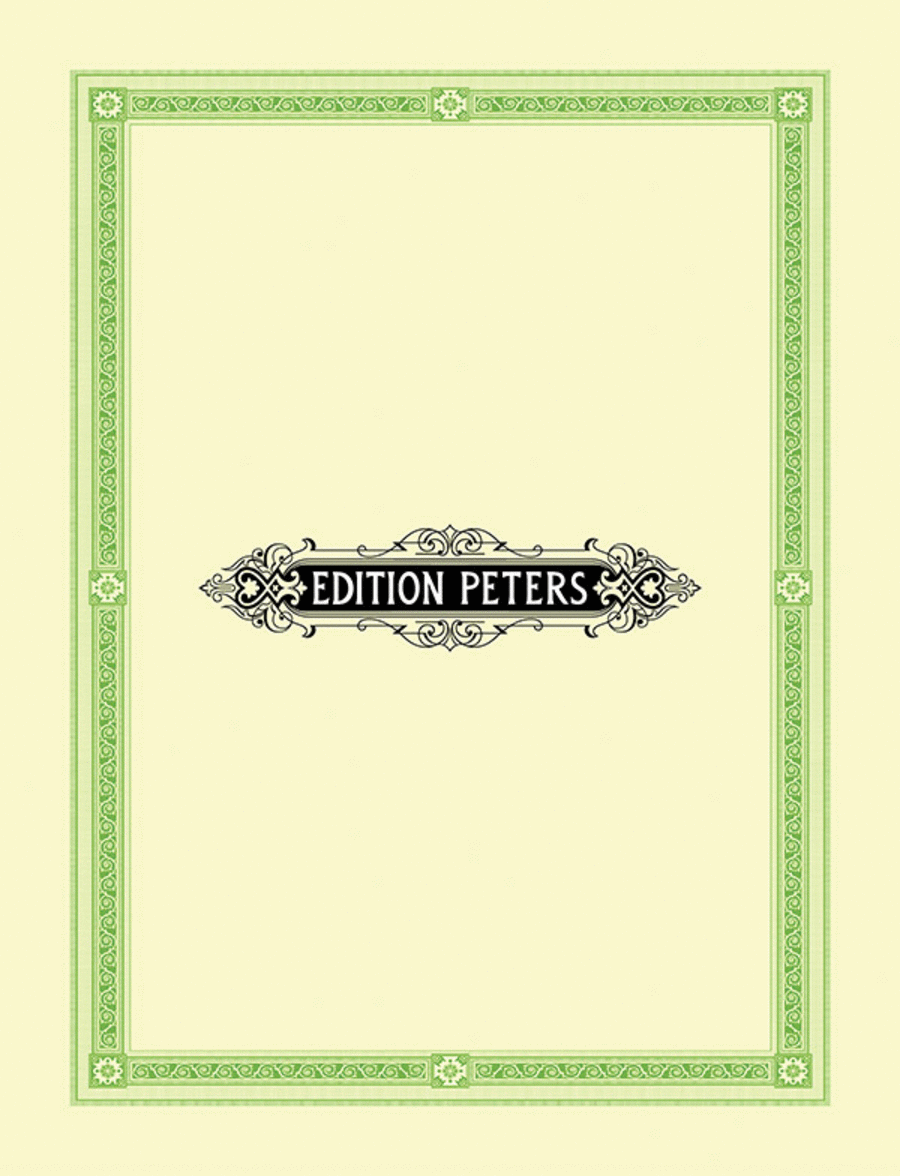 51 Selected Songs (High Voice)


Available
Ready to ship in 1 to 2 weeks
Taxes/VAT calculated at checkout.
Detailed Description
Voice (High/Medium High)
SKU: PE.EP4290A
Composed by Hugo Wolf. Edited by Elena Gerhardt. Voice & Piano. Edition Peters. Score. 176 pages. Edition Peters #98-EP4290A. Published by Edition Peters (PE.EP4290A).
ISBN 9790014022808. English.
The classic vocal score for high voice of 51 of Hugo Wolf's greatest songs. Contains German sung text.
Song List (101)
Der Musikant
Verschwiegene Liebe
Nachtzauber
Heimweh
The Friend
The Wandering Minstrel
Silent Love
Night's Glory
Longing for Home
Mignon
Epiphanias
Blumengruss
Anakreons Grab
Epiphany
The flower's message
Anacreon's Grave
Gesegnet sei
Auch kleine Dinge
Der Mond hat eine schwere Klag'
Du denkst mit einem FŠdchen
Und willst du deinen Liebsten
Heb' auf dein blondes Haupt
Benedeit die sel'ge Mutter
Ich hab' in Penna
Der Freund
Give praise to Him
E'en little things
The Moon hath been most grievously complaining
To catch me with a little thread
If thou wouldst see thy lover
Ah! Lift up thy fair head
Blessed be the happy mother
I have a lover true who lives in Penna
Er ist's
Das verlassene MŠgdlein
Begegnung
Nimmersatte Liebe
Fussreise
Verborgenheit
Im FrŸhling
Auf einer Wanderung
Elfenlied
Der GŠrtner
In der FrŸhe
Denk' es, o Seele
Schlafendes Jesuskind
Auf ein altes Bild
Gebet
Lebe wohl
Gesang Weylas
Song to Spring
The Forsaken Maiden
The Meeting
Insatiable Love
Wandering
Secrecy
In the Springtime
On my Wanderings
Elfin-Song
The Gardener
In The Early Morning
O Soul, consider
Christchild Asleep
On Gazing at an Old Painting
Prayer
Farewell
Weyla's Song
Nun Wandre, Maria
Die ihr schwebet
Ach, des Knaben Augen
Herr, was trŠgt der Boden hier
Klinge klinge mein Pandero
In Dem Schatten Meiner Locken
Wenn du zu den Blumen gehst
Mšgen alle bšsen Zungen
Alle gingen, Herz, zur Ruh
Bedeckt mich mit Blumen
Now wander, sweet Mary
Ye that hovering around these Palm trees
Ah!, how fair that Infant's eyes
Lord, what doth the soil there bear
Ring right merry, my Pandura
In the shadow of my tresses
Wouldst thou cull the fairest flower
Let the evil tongues revile
Now the weary rest and sleep
Oh, deck me with roses
Mausfallen-SprŸchlein
Morgentau
Tretet ein, hoher Krieger
Zur Ruh', zur Ruh'
Morgenstimmung
Uber Nacht
Bescheidene Liebe
The Mouser's Magic Verses
Morning Dew
Now advance, haughty Warrior
To rest. To rest
Morning Prayer
Over night
Modest Heart