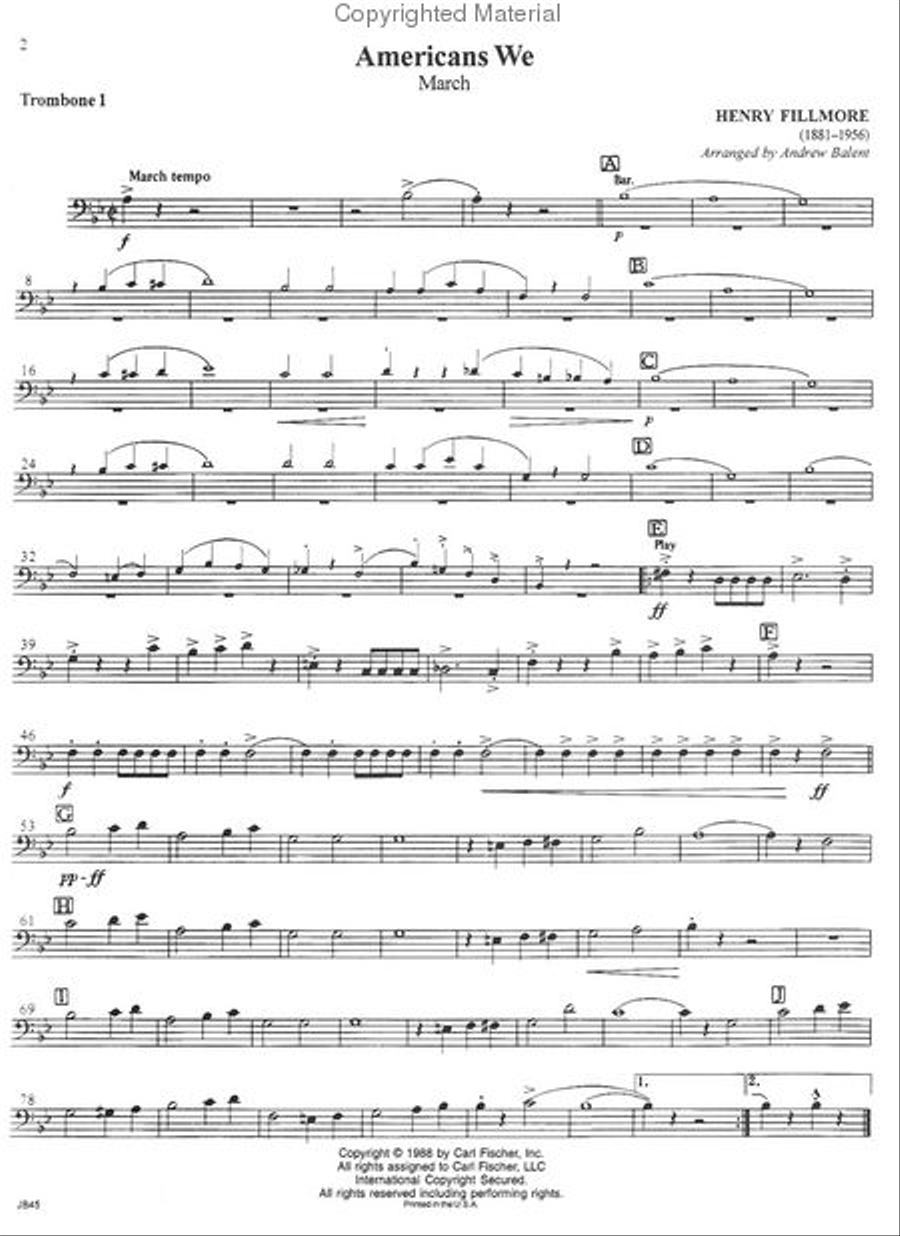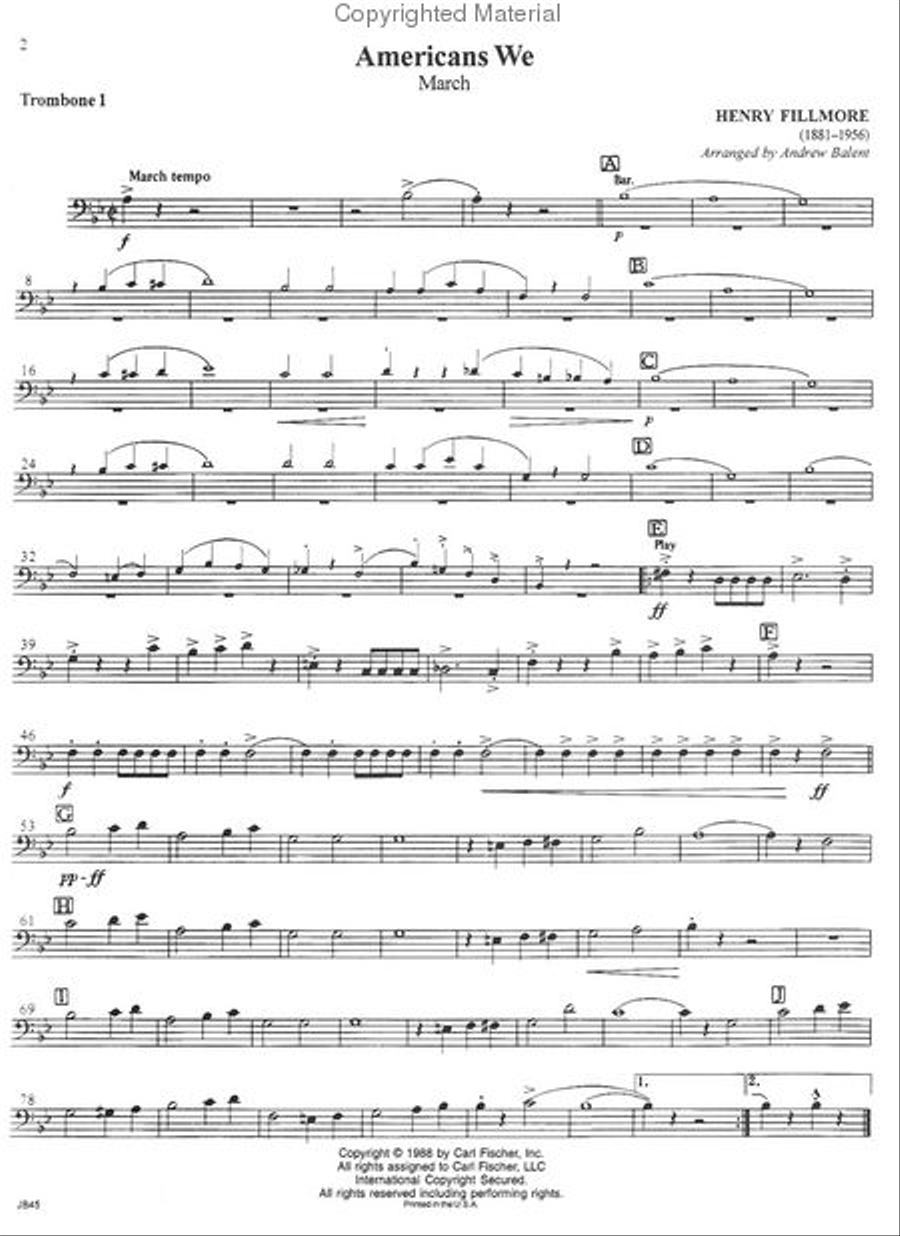 This item is currently not available
Taxes/VAT calculated at checkout.
Details
Series
Carl Fischer Band Books Series
The New Bennett Band Book Series
Detailed Description
Band or Wind Ensemble Trombone 1
SKU: CF.JB45
Trombone 1
. Composed by Andrew Balent, Arthur Willard Pryor, Carl Teike, Ed Bagley, Frederick Bigelow, Geraro Codina, Harold Bennett, Henry Fillmore, John Philip Sousa, Kenneth Alford, and W. Purdy. Arranged by Andrew Balent. Concert Band Method. Carl Fischer Band Books Series. Concert Band Method. With Standard notation. Carl Fischer Music #JB45. Published by Carl Fischer Music (CF.JB45).
ISBN 9780825852480. UPC: 798408052485. 9 x 12 inches.
A collection from master arranger Andrew Balent, this compilation of classic marches contains some all-time favorites. These exciting, playable versions can be used as a wonderful teaching tool for the young band.
About The New Bennett Band Book Series
The Bennett Band Books published in four volumes starting in 1923 were used to teach the march form and style to millions of young band musicians in the middle of the twentieth century. Twelve of the legendary Henry Fillmore's tuneful band gems (written using the pseudonym Harold Bennett) have been collected together by Larry Clark to form the first volume of The New Bennett Band Books. This volume concentrates on 2/4 time and the keys of Bb major, Eb major, and Ab major. In addition, a helpful march warm-up section, composed by Larry Clark, is included to help you teach the march form and style to young students. There is also the added benefit of a full recording of each march performed by a professional band on the CD that is included in the full score. This is a valuable collection for any level band to use for marches at contest/festival performance or for sight-reading purposes.